How to make a mini air dancer
DIY miniature Wacky Waving Inflatable Tube Guy
How to build a Diy miniature Wacky Waving Inflatable Tube Guy at home with common household materials.
Details
I always wanted to build a desktop - sized "Wacky Waving Inflatable Arm Flailing Tube Man", also known as Tube man, also known as a Skydancer, Air dancer...
This project started back into 2013, I presented the first rough prototype made with a hair dryer motor at the first Rome Maker Faire, but I always anted to finish it and make a more refined version. 7 years later, here we are!
This can also be an nice activity for kids and a good way to teach electronics in a fun way!
1 × colored recycable trash bags
1 × soldering iron with regulable temperature
1 × hot glue gun
1 × adhesive hole reinforcements
1 × optional: 3d printer
View all 11 components
The improved new version of the Tube Man

Madaeon • 05/28/2020 at 11:10 • 0 comments

The new version, featuring an Arduino nano, a servo motor, for a better Air flow control. Movements can be greatly improved, but I am satisfied for now!


It works!

Madaeon • 05/19/2020 at 11:28 • 0 comments

It works! Every time you move it a little bit, the waving movement will be different.

View all 2 project logs
1

Step 1: Cutting the Shape

To easily create the Tube Man, I found out the best way for me is to superimpose two layers of colored trash bag, set the soldering iron to 180 Degrees (Celsius), and cut the shape with quick passes, in order to not burn the plastc bag.

After some practice, you will be able to cut And weld together the borders quite quickly. I cut freehand, the size is about 26cm tall, arms are 12cm long, 2cm high, body is 6cm large, head is about 8cm long.

The bottom of the body must be cut with a cutter, not with the soldering iron, because the two plastic bag layers must not weld here, we need air to pass through.

At the end, I use the cutter to create the fringes on top of the head and at the hands, to let air go out here.

2

Step 2: Details on the Body

To add the eyes, I found these blisters of adhesive hole reinforcements, that have a blue center with some white on the border, already cut. I discard the adhesive hole reinforcements, and keep the center parts to quickly create eyes!

For the mouth, I cut with laser cutter (but you can do it by hand too) the template on cardboard, then with a marker you can easily draw it.

3

Step 3: Create the Base

I designed the parts to be 3D Printed with CAD (Solidworks) and you can download them here.

Parts were 3d printed with a Zortrax M200, but any filament-based machine will work.

To assemble the parts, hot glue is used.

A round metallic mesh was cut about 80mm in diameter.

On the bottom of the centrifugal fan, four soft plastic feets keep it in place when powered on.

A servo motor is optional, but can move the air flow and make the Tube Man movements more various.

The electronics is based on an Arduino and an IRFZ44 transistor.

You cna use a DC jack and simply connect a DC power supply to the fan. But with an Arduino, you have control on the air flow, making it stronger, more gentle, alternating it, so I suggest this way.

The servo motor is connected on pin 9 and kept "sweeping". The Arduino code is also here, ready to be progrmmed in an Arduino Nano, or similar.
View all 4 instructions
Enjoy this project?
Share
20ft Custom Inflatable Tube Man Dancers
Let us help you with your custom design. The design is completely FREE! Fill out the following design request form to get your proof. We normally reply within 30 minutes to 2 hours during business hours.
Click Here to Shop Stock & Ready to Ship Air Powered Dancers
Select Size To Customize (required)*

20ft Tube Man with Arms (popular)22ft 2 Legged Tube Man20ft Tube Man with Arrow20ft Straight Tube No Arms12ft Tube Man 10ft body8ft Tube Man 6ft Body

Single Sided Or Double Sided? (required)*

Same Graphic on Both Sides (by default)Different Graphics on each side

Design Instructions (required)*
Preferred colors to use (optional)
Name (required)*

First Last

Email (required)*
Phone (optional)
Upload Files (optional)

Drop files here or

Accepted file types: jpg, png, pdf, eps, svg, tiff, ai, psd, cdr, Max. file size: 15 MB, Max. files: 4.

CAPTCHA
Comments

This field is for validation purposes and should be left unchanged.
Custom Inflatable Tube Men Sizes
22ft 2 Legged Tube Man
Buy with Blower
Buy Tube Only
20ft Tube Man with Arms
Buy with Blower PRICE DROP!
Buy Tube Only
Monthly Special! Pack of 2
20ft Tube Man with Arrow
Buy with Blower
Buy Tube Only
20ft Straight Tube No Arms
Buy with Blower
Buy Tube Only
12ft Tube Man
10ft body
Buy with Blower
Buy Tube Only
8ft Tube Man
6ft Body
Buy with Blower
Buy Tube Only
A cutom inflatable tube man is an air powered dancer that creates instant impressions to get your business noticed right away.
Impressions lead to more traffic, which leads to more sales. We offer three different inflatable tube designs for you to choose from. As with our other custom flags, our custom tube dancers are proudly designed and crafted in the USA.
Why Purchase A Custom Inflatable Tube Man, Inflatable Tube Dancer, Or Tube?
The answer is simple. This item, like custom feather flags or banner flags, increases your sales. We've received positive feed from almost all clients. Your sales will increase if you use one of these custom air puppets near a busy location. If the custom tube dancer is design properly, made right, and placed at the proper location, it will pay for itself within days. Make your business stand out from your competition. Purchase a custom inflatable tube man or tube man today.
Additionally, Feather Flag Nation's custom inflatable tube men and stock air dancing puppetsuse a uniquely designed base which creates smooth air flow through the sky dancer.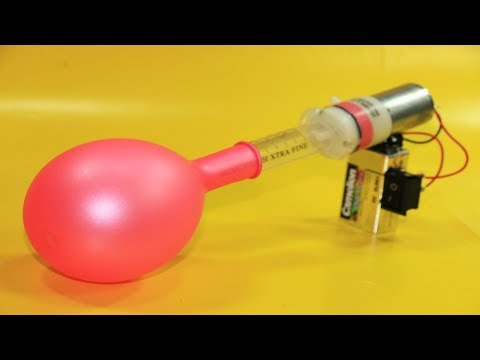 This increases the life span of the puppets and also allows for a quiet operation of the fans.
Custom Layouts And Design Services For Custom Flags, Signs, And Inflatable Tube Men

Feather Flag Nation does not charge extra for anything else. You simply pay the listed price and shipping costs. We do not charge any setup fees, we do not have any color restrictions, and we will do the layout for you. Simply send us a custom design request with your logo(s) and images. Get your custom inflatable tube man's digital design proof BEFORE you make a purchase. You do not need to spend a single penny to see what your layout will look like.
Our goal is to create a highly visual yet easily readable tube man puppet. Outdoor advertising requires easy to read messages. We will use our decades of experience to craft you the best custom outdoor advertising sky dancer puppet.
Looking to grab more attention and increase your sales even further? Buy some custom flags or banner flags for outdoor use.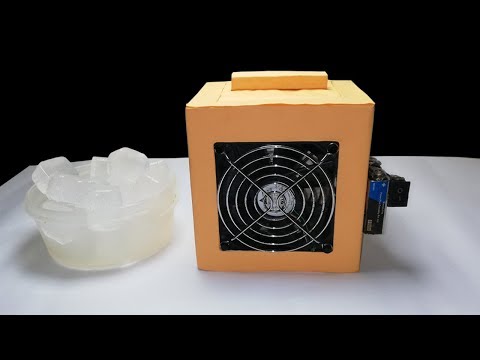 Having custom flags fluttering next to your inflatable dancers adds greatly to your location. Feather swooper flags compliment air powered dancer or tubes very well!
Custom Inflatable Tube Man And Tube Materials
Do not buy from any vendor that uses Nylon for their dancers. Nylon is not a good long term outdoor material! Grab it once and it will pop. With the combination of an uncontrolled air blow from the air motor and a cheap nylon material, the competitors dancer's will quickly rip and deteriorate. Nylon materials also require the text to be embroidered on — this leads to the letters flying off as the body begins to wear down. Feather Flag Nations high quality fabric material allows you to use our dancers as a punching bag. We print directly on to our material, which means no worries of your text or graphics flying off. Additionally, our material is much more durable. Go ahead — grab the puppet, push it around, punch it or kick it. Our inflated dancers are not fragile.
But as always, abusing the item will wear and tear quicker. Items will last longer the better you treat them.
Usage Tips
1. Do not use these air dancing puppets at a location with a lot of pebbles or gravel. The uplifting air flow can lift small debris and damage your motor or air dancing puppet.
2. If it is raining outdoors, DO NOT USE THE inflatable tube man. Rain will damage the electrical components in the motor.
3. You can hand wash the air puppets with light soap. Hang them to dry. Do not put into dryer or use wet dancer on the blower fan.
4. Using an inflatable man during windy days is okay. We do advise you take them inside if you are experience high winds, gusts, or a storm. The tube dancer puppets or tubes will wear and tear quicker under bad weather conditions.
5. Use the inflatable tube man or tube near the entrance of your shopping complex, on a sidewalk, or a patio/lawn. Keep the dancer at least 15 to 20 feet away from the road.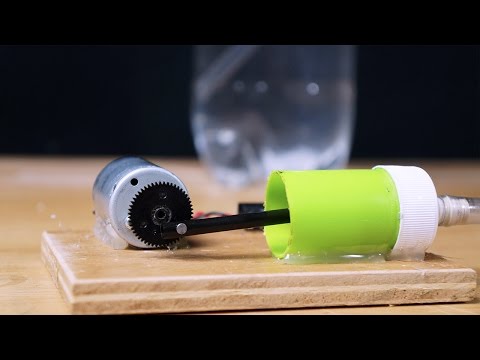 You do not want your inflatable tube man or tube to fall onto the road if you have a power outage or motor failure. Keep away from the reach of children. Make sure sprinkler systems do not damage your puppet or motor! Keep away from wet areas!
Life Time Of FREE Repairs For Your Custom Inflatable Tube Man

As long as your custom puppet can be repaired, we will do it for free. Send us a picture of the damage for repair verification. If repairable, you simply ship the custom air puppet back to us with a return label. Once received, we will repair and ship it back to within 2 to 4 business days.
Frequently Asked Questions (FAQ)
Before we start, let us list the different names that these inflatable tube men are called.  These inflatable tube men are also referred to as sky dancers, flailing air dancer, sky puppet, inflatable tube mans, air puppet, waving man, fly guy, dancing tubes, tube man, and many other names.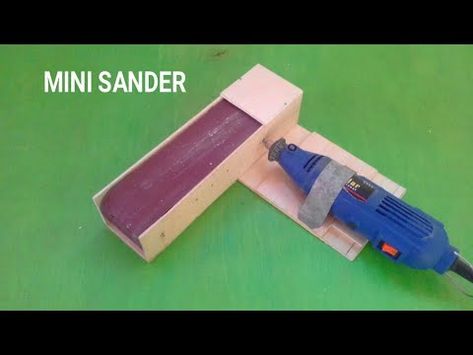 They are all the same type of signage – tubes with arms, face, and hair that wave around with an air blower attached to it. The materials, quality, and look differs but they function the same way.
Whats makes your inflatables better than your competitors?
Our custom inflatable tube men are made in the USA.  Which means high quality production, extended support, and quick turn-around times.  On top of this, we use a special polyester material made for inflatables which allows us to print full color graphics. Almost all other inflatable tube men are currently being made from nylon, which results in a lot of design restrictions.  Our inflatable tubes will allow you to bring your creativity to life with full color designs.  No layout restrictions – we encourage all air powered dancers to be designed with live images.
Does the inflatable tube man come with a blower?
They tube dancers are sold as just replacement bodies or complete sets.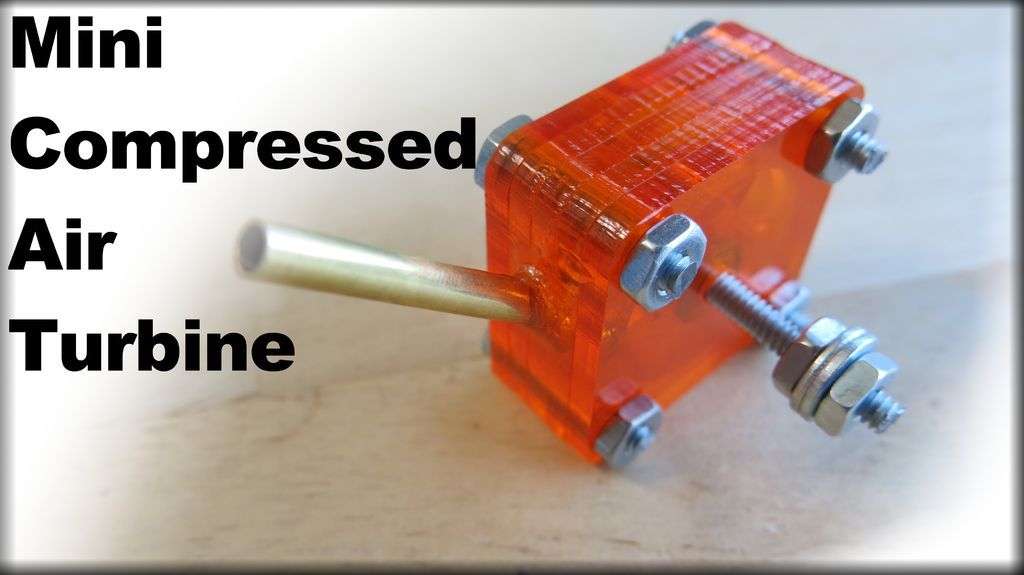 The item page will let you know if an tube dancer blower is included or not.
Do you rent these inflatable tube men?
Unfortunately, we do not rent these inflatables.
Do you have a mini air dancing tube?
We are working towards adding mini 6ft and medium 10ft sky dancers. Once they are added, we'll add them to this page.
How long will these sky dancers last?
The lifespan will vary depending on how often the air blower and dancer is used. If used periodically, they last 1+ years. If it is used every day for 8+ hours, this lifespan will decrease.
Can I use the inflatable tube man blower on very hot days?
Yes, but you air blower motor will be under a lot of stress due to the heat. We advise to use it periodically throughout the day during busy hours on extremely hot days.
Do you have used inflatable tube mans for sale?
At the moment, we do not offer any used sky dancers, as we do not accept returns on used advertising products.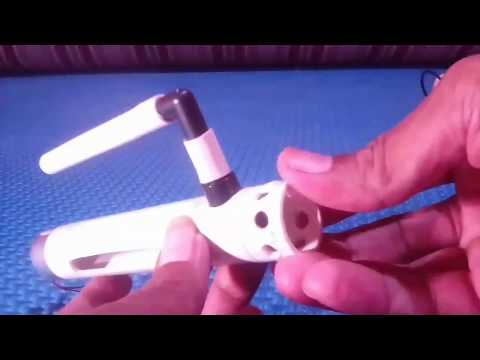 Do you sew your graphics?
Absolutely not. Sewing or embroidering graphics and text onto an custom inflatable tube man is a horrible method. Over time, your letters and graphics will begin flying off the inflatable tube man due to the threads becoming loose or rubbing against ab object.
We print directly onto our dancers, which not looks great, but it also allows you to use live images, unlimited graphics, and text.
What material are you sky dancers?
We've developed our own polyester material for our inflatables, which is very durable, wont rip from your grabbing it, and allows you to punch it as much as you like.
Why aren't your fly guys made of nylon?
Nylon simply is not a good material for inflatables. It easily pops from someone hugging your tube dancer, it doesn't resist hot temperatures very well, and the colors do not look vibrant. Overall, it is a horrible material for air puppets. Stay away from nylon!!
Do you offer wholesale prices or broker programs?
Yes, you can fill out the broker request form to apply as a re-seller.
All of our signs are available to brokers.
Do you offer discounts to corporations?
Yes, discounts are offered on large quantity orders. For tube dancers, large quantity is considered 20 or more puppets purchased at a one time.
Do you offer color match guarantees?
No color match is guaranteed. Colors will differ from one material to another. No refunds will be provided for any color variance. Colors will be lighter in person than your computer screen. Blues, red, and purples are tricky colors and tend to vary the most.
Can we get this tomorrow?
If placed earlier than 10am PST, we can get a select number of custom inflatable tube mans shipped out the same day. Rush fees do apply. Please contact us prior to placing any rush orders. They do need to be confirmed.
Not sure how to set up your air inflatable dancer?
Click here to learn how to set up an sky dancer in 2 minutes
Were you also amused by the huge figures bending in the wind? They were invented for the Games-96 and put on every match of Euro 2000 - Chapiteau Show - Blogs
Editorial : we continue to remember the cool details around the main events of our childhood.
To immerse yourself in the atmosphere, we highly recommend the special edition of the podcast "What did I miss?" in two parts (the first is about the most powerful episodes of the group stage, the second is about the unforgettable playoffs), and this post is a continuation of the series "My Favorite Story" by the authors of Sports.ru.
Pavel Tikhonov talked about Lampard's extraordinary IQ and the football rule that goalkeepers forget about, Alexander Golovin shared a story about a lumberjack from Portland, Vadim Korablev recalled how Man City wanted to buy Messi after a stupid phone call, and how Chilavert scored a hat-trick. We also watched how Yap Stam's eyebrow was stitched up right on the field with shaking hands and figured out why the Dutch club was named after the Don Cossacks.
Now Sports.ru editor Andrei Vasiliev recalls what impressed him in 2000 besides football and finds roots even earlier. Let's start!
***
Euro 2000 is so unique that there are fascinating stories even off the pitch.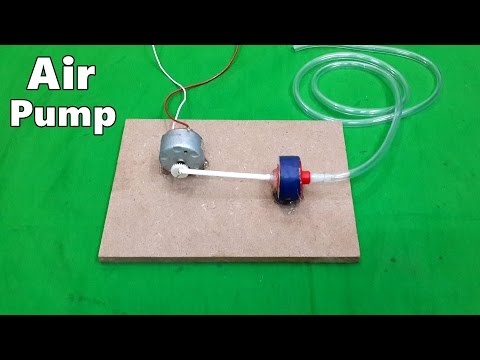 At all matches in Belgium and Holland, there were funny inflatable figures near the stands, somewhere on the edge. Very tall and skinny.
They fluttered in the wind and bent funny from any breath.
Very tall and therefore visible from everywhere, painted in the colors of the teams that play - they both symbolized the fans and entertained them.
Such inflatable dolls are called differently: aeroman, skydancer, in English there is even a banal "tall guy" - everything is in the subject, but it seems most accurate, it seems, is an air dancer.
Many must have seen something similar after Euro 2000, in zero aeromen spread as an advertising medium, especially somewhere near busy roads: there are always air currents, and therefore it consistently attracts attention with bends.
In fact, air dancers originated in America in the middle of the 90's. It is believed that the author of the concept is the famous author of carnival costumes Peter Minshall.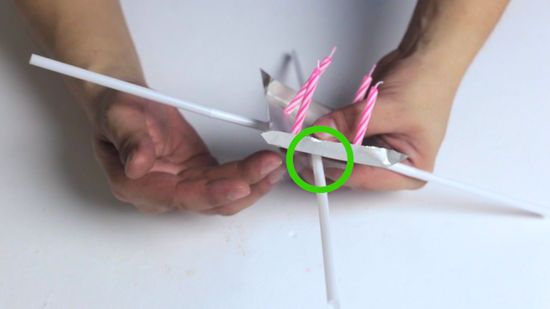 He started back in the 1970s with an outfit for his mother's stepsister and in 20 years became a local star in this industry, he received proposals for the design of big shows.
For example, Minshall participated in the preparation of the opening ceremonies of the Pan American Games-87, World Cup-94 and several Olympics at once: in Barcelona, ​​Atlanta and Salt Lake City. It was for the opening of Atlanta-1996 that he invented the Aeroman. Minshall said that the organizing team at 95th experimented with formats: he wanted the inflatable figures to be something like a screen on which an image could be projected. This experiment did not yet have a human form, it failed, but another idea arose.
"Sitting on the podium, I sketched on a piece of paper: two such inflatable cylinders, they intersect somewhere in the middle, then diverge again. I drew a head and clearly saw: two legs, two arms - everything worked out, - Minshall recalled in 2014. "Then I thought: my God, if you add a source of wind, you get a huge, impressive inflatable figure that will dance in waves.
"
Officially, the Aeroman patent is owned by another person, Doron Gazit, an Israeli from Los Angeles. He formalized the rights to the invention only in 2001, it was he who was asked for technical assistance during the preparation.
"We have a humanoid that sways in even the lightest wind," Minshall summarizes.
Gazit just realized that such a thing would be in demand in advertising and made a fortune on the American boom of aeromen. At some point, there were so many of them in the United States that the regional authorities had to impose restrictions and even bans: from time to time it was air dancers who were recognized as the cause of the accident. Because they did their job too well - they attracted attention so much that they distracted drivers from the road.
The original author of the idea admits that he was shocked by the news about Gazit's patent and his plans to start mass production: he says that he was waiting for at least a call. Moreover, Gazita Air Dimensional Designs is developing very successfully, he has modified the technology and now creates more complex air solutions. For example, the flowing "hair" for Beyoncé's performance during the Super Bowl 2013 halftime.
However, now Peter Minshall is no longer offended. He is satisfied that he is considered the inventor of the aeromen.
Photo: Gettyimages.ru/Lutz Bongarts/Bongarts; airdd.com
Aeromen for rent from 5000 rubles
Order
- 6 hours.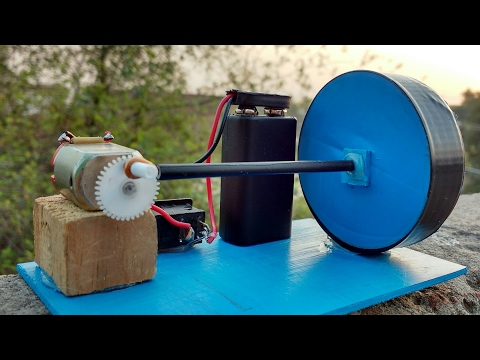 Shipping paid separately.
Available in yellow and green.
Video of how the aeromen "dances"
Eventomania offers rental of the aeromen in Moscow and St. Petersburg. This full-length dancing figure is an effective way to attract attention. The advertising inflatable man has proven itself well around the world, and it is used in a wide variety of events. In this review you will find a general description of our attraction, as well as learn about its origin. In addition, the key advantages of the offer to order an inflatable person from the Eventomania agency are noted here.
Aeromen for rent: our offer
The attraction presented on this page consists of several fabric pipes connected to each other. The dancing aeromen is powered by air flows circulating inside, which come from fans connected to it from below. Up close and at a distance, the figure has a powerful effect, drawing the attention of passers-by. This method of advertising is very convenient for presentations, mass events, attracting customers to a hypermarket or spectators to concerts, sports competitions and circus performances.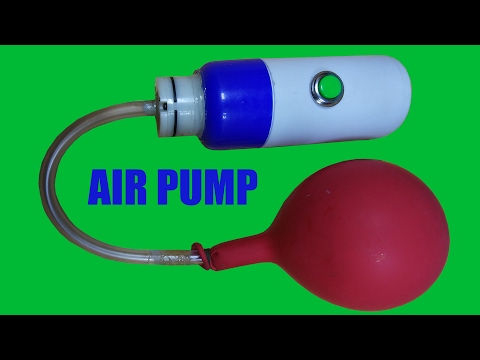 Our agency offers to rent a five-meter-high airman. The range includes two color options - green and yellow. All figures are made of durable lightweight fabric. The kit includes two fans, the connection of which requires the presence of electricity. The rental price of the aeromen does not include delivery, which is paid separately. However, when ordering a service in St. Petersburg or Moscow, you will receive a free installation of an inflatable dancing person by our employees. We also add that the cost of renting an aeromen, indicated on the site, assumes a 6-hour use of the attraction at your facility.
Inflatable barker: the history of origin
As already noted, the use of dancing inflatable figures is actively practiced around the world. This method of advertising has been proven to be effective and is in high demand. At the same time, few people know that for the first time the aeroman was presented to the public not so long ago. This ride was designed and built in 1996 for the Atlanta Summer Olympics.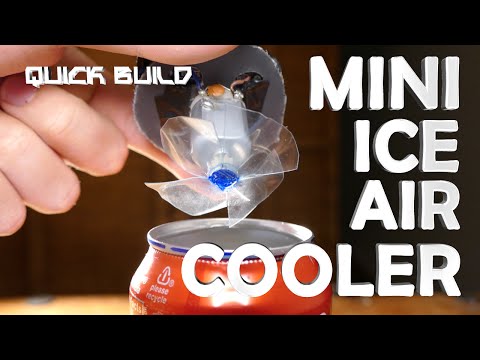 It was then that his design was patented by a design team led by artist Peter Minshall.
The official name of "Tall Boy" was later changed to "AirDancer", which means "Air Dancer" in English. Since that time, a number of well-known companies that are recognized leaders in the global entertainment industry have been manufacturing aeromens. The largest of them, Torero Specialty Products, has become the official owner of the AirDancer trademark, and today you can rent the best models from leading manufacturers from us.
Where to order the rental of an inflatable man
The use of an aeromen for outdoor advertising of your shop, restaurant or other facility, as well as for attracting the public to sports or cultural events, will be most profitable if you order it for rent from us. Eventomania agency has been organizing entertainment for several years, and we know how to select the best attractions for each client. By contacting us to rent an inflatable dancing barker, you get a number of favorable terms of the deal.