How many types of dance styles are there in the world
28 Different Types Of Dance From Around The World
Dance has been part of our culture for thousands of years. There are many forms of dance performed all over the world today, from ballet to ballroom and salsa to street. Most of the dancing we now see is about recreation and self-expression, and it's also an enjoyable way for people of all ages, shapes and sizes to stay fit and healthy.
International Dance Day is celebrated on 29th April every year on the birthday of Jean-Georges Noverre, the creator of modern ballet. The intention of the International Dance Day Message is to celebrate dance, revel in the universality of this art form, cross all political, cultural and ethnic barriers, and bring people together with a common language - dance. This article will explore the different types of dance, with a look at how they've evolved into the well-known dance genres we know today.
What role does dance play in our society?
Dance has always been a part of human culture, rituals and celebrations.
It's an amazing art form that promotes creativity, as well as healthy minds and bodies. There are three main roles of dance in society today. These include:
Ceremonial dance: These are dances created or performed for rituals or celebrations. Ceremonial dance is used all over the world for worship, or to celebrate life events. The unique British tradition of Morris dancing, for example, is performed at seasonal festivals and holidays to banish the dark of winter, celebrate the warmth and fertility of summer, and bring in autumn's golden harvest. The category of ceremonial dance also includes classical Indian dances, war dance, corroboree, Căluşari, and dances of Native American and West African culture.
Dance for recreation: This is any form of dance that is for entertainment, fitness or fun. Also known as social dancing, it uses dance without too much structure, as a way to let loose and express your own individual personality. The goal is for dancers to focus less on form and technique and more on the joy they feel from dancing. Examples of recreational dance include ballroom, line dancing, aerobic dance, or dance as a hobby.
Artistic expression: This is dance created with the intent to express or communicate emotion, feelings and ideas. It's usually performed in a concert or theatrical setting to an audience, and includes forms such as ballet, tap dance and modern dance. It uses rhythmic, partterened, or improvised body movement, and it's one of the oldest art forms found in every culture around the world.
Dance is the same in any language. It's a way to express yourself through non-verbal communication; through facial expressions, posture and body language. This makes dance a truly universal art form which is used to tell stories and share ideas. It breaks down language barriers and open doors for communication across different cultures.
What are the health benefits of dancing?
Dancing is a great way to get fit and stay healthy. People of any age and ability can use dance to improve fitness, muscle tone, strength and endurance, and it's a great way to make new friends too.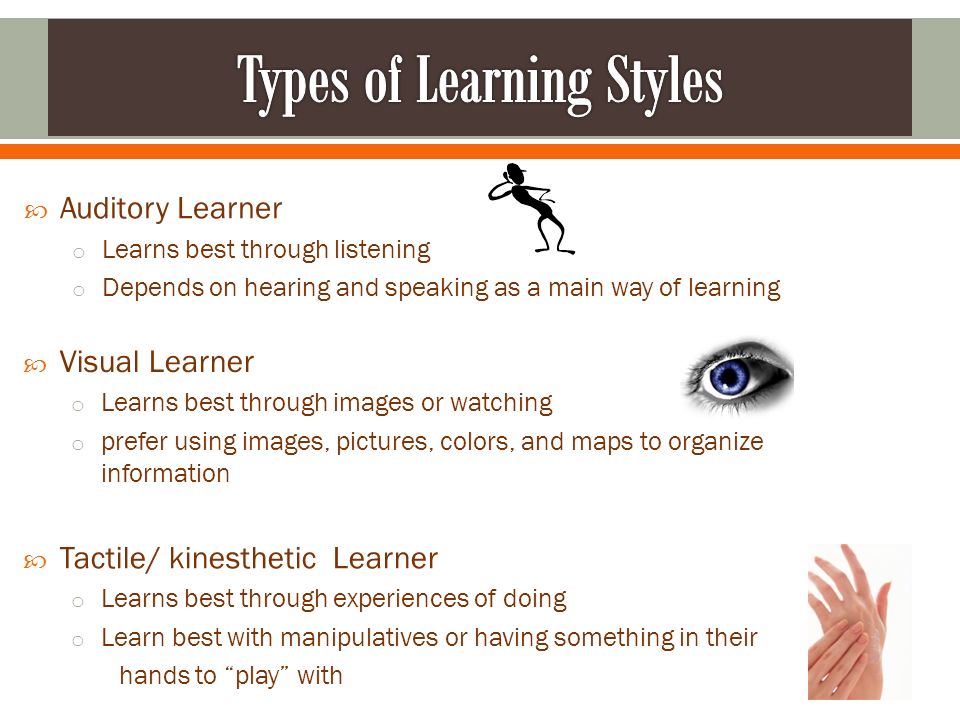 Here are some of the physical and mental benefits that can be associated with dancing:
Healthier heart and lungs
Improved muscle tone and strength
Increased endurance and aerobic fitness
Better coordination, agility and flexibility
Improved balance and spatial awareness
Stronger bones and reduced risk of osteoporosis
Greater self-confidence and self-esteem
Weight management
Better social skills
Dance can also help to increase circulation, decrease blood pressure, reduce stress, and it can also help develop gross motor skills in children.
What are the different types of dance?
There are many many different types of dance which are performed all over the world. Over the years, different dances have changed, merged and evolved to create the genres we know today. And each genre can be broken down into further subgenres. Let's take a look at where some of the most popular types of dance originated, and how each plays a part in modern culture.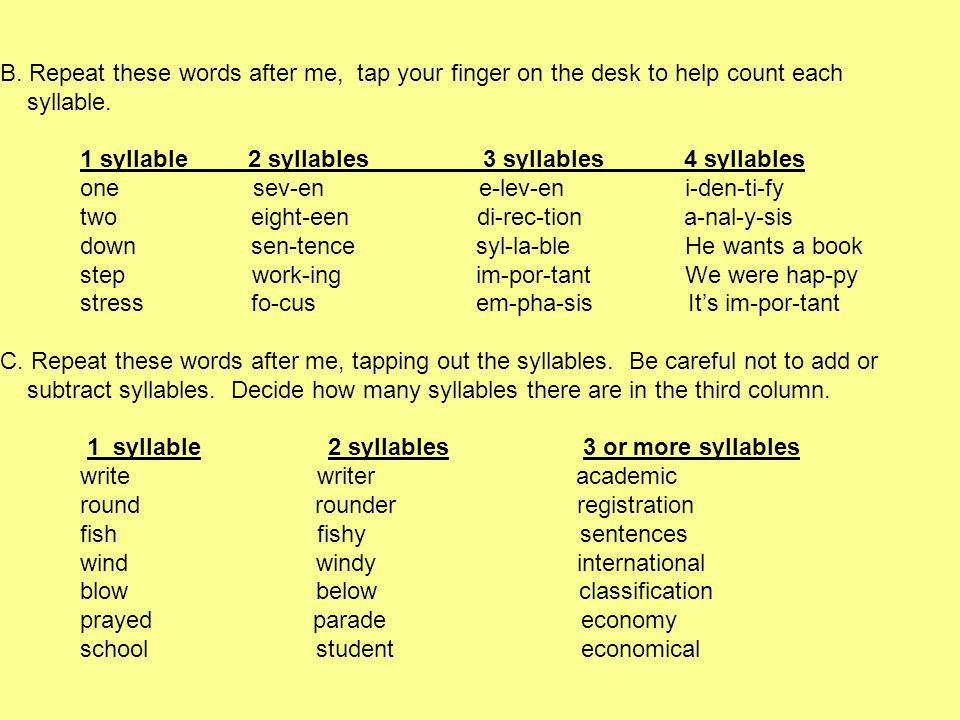 Ballroom Dance
Originating in 16th century France, ballroom dancing is the name given to a set of partner dances, which are enjoyed both socially and competitively around the world. The term ballroom comes from the Latin and Italian words, "ballare" and "room," which referred to the dance hall. Subsequently, the word "ballroom" came to refer to both the hall and the activity.
In 1650, the Minuet was introduced to Paris, set to music by composer Jean-Baptiste Lully. It was danced by King Louis XIV in public, and so the Minuet dominated the ballroom until the end of the 18th century. Ballroom dance was introduced in England as German waltz in 1812, and it became popular with the upper and elite classes of society in balls and parties. Ballroom dancing flourished in the 20th century along with the jazz era and big band. In 1995, ballroom dancing became an Olympic sport, encouraging many people to enter into dancesport. And a number of well-known television shows have helped to introduce the genre to a new generation.
Different types of ballroom dance include:
1. Waltz
A slow and graceful partner dance introduced in the mid-19th century, it was greatly popularised by the music of famous composer Johann Strauss. Today, the waltz is the most famous dance in ballrooms around the world.
2. Viennese Waltz
This is the name given to the original form of waltz, first performed at the Italian courts. It's much faster than the more famous "English Slow Waltz", and it was the first genre of dance to introduce "closed hold" between performers.
3. Cha-Cha
This incredibly rhythmic dance is of Cuban origin, and it is danced to the music of the same name, introduced by Cuban composer and violinist Enrique Jorrin in the early 1950's. The name comes from the shuffling sound of the dancers' feet when they dance two consecutive quick steps that characterise the dance.
4. Tango
Originating in the 1880's along the Río de la Plata—the natural border between Argentina and Uruguay—tango is a partner dance which was born in the poverty-stricken port areas, in neighbourhoods which had predominantly African descendants.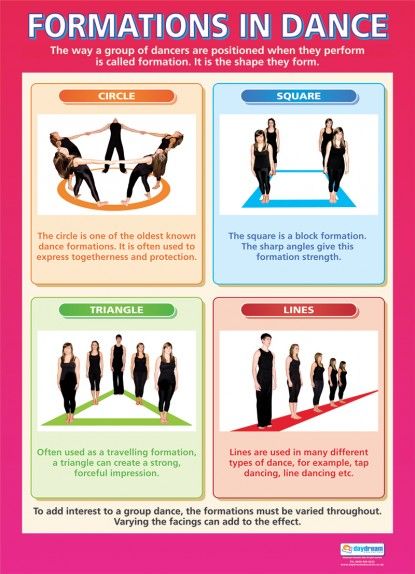 Today, it's recognised for its sensual and energetic style.
5. Rumba
Since its creation in the 1930's, many types of rumba have been created, most famously Cuban Rumba, Catalan Rumba, Flamenco Rumba and African Rumba. The dance focuses on sensual hip movements, and when it came to England, the anglicised spelling "rhumba" became widely used to distinguish this ballroom dance from traditional Cuban rumba.
6. Mambo
This up-tempo dance appeared in Cuba in the late 1930's, accompanied by the music of the same name. And by 1950 it had taken the Latin dance world by storm, replacing rumba in the United States, as the most fashionable Latin Dance.
7. Samba
Developed in the 1950's, samba is a famous dance and musical genre that emerged when people were transported to Brazil from Africa to work as slaves in the mines and sugar plantations. They brought aspects of their musical culture with them. Today, the infectious rhythm of samba is regarded as the national dance of Brazil.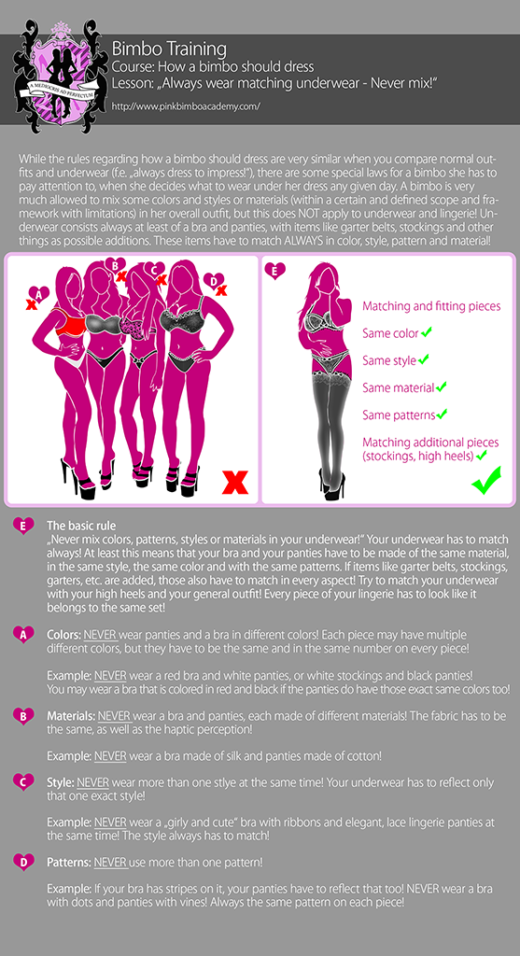 8. Jive
One of the most popular Latin dances, and one of the liveliest, the jive consists of lots of hip rocking and knee movements. The dance style originated in the United States from African-Americans in the early 1930's, and its official ballroom variation was formalized in the 90's.
9. Quickstep
Light-hearted and fast-paced, the quickstep is one of the most popular ballroom dances around the world today. This powerful dance style was originally developed in the 1920's in New York City and was first danced by Caribbean and African dancers. Its origins are a combination of slow foxtrot combined with the Charleston, and the glamorous version that is dance today was standardised in 1927.
Professional Performance Dance
Also known as theatre dance, performance dance is usually choreographed and performed to set music. It's generally performed for an audience in a theatre setting, and it was first introduced in the early years of Italian Renaissance when music, dance, arts and poetry started to rise in popularity.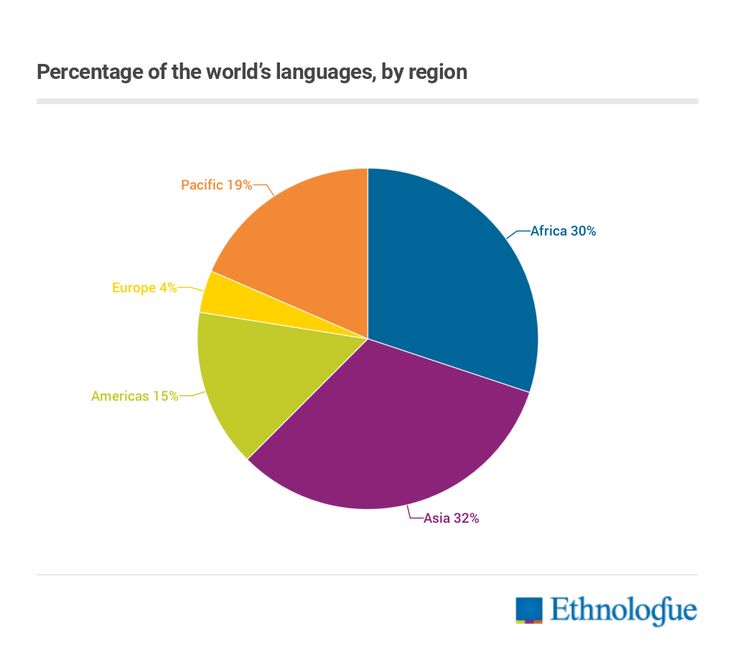 Refined by the efforts of France and Russia, ballet became the premier technical concert dance in the 1500's, and it's considered one of the most complicated and most admired dances of all time. But up until 1681, women were not allowed to perform in ballet. Instead, men would dress up to take on female roles until Marie Camargo became the first woman to dance in a ballet. In more recent times, many other professional dances came to be, including Contemporary dance, Concert dance and Modern dance, though ballet remains the most popular for its heritage, complexity and how physically demanding it is.
Different types of professional performance dance include:
10. Ballet
One of the most technical and famous of all performance dances, ballet is popular all around the world. It was originally created in 15th century Renaissance Italy, but it soon became popular in countries such as France and Russia. There are four different types of ballet taught and performed around the world today.
These include: Classical, Neoclassical, Contemporary and Romantic, the most widely known and performed ballet style.
Soles and fabric are the most important factors when picking your ballet demi-pointes. Check out our advice to pick the right pair for you.
11. Contemporary Dance
This highly complicated type of modern performance dance originated in the mid-20th century, taking elements of classical dance styles (such as ballet), modern styles and jazz dance. Contemporary dance often combines the strong, controlled legwork of ballet, with floor work, and improvisation characteristics of modern dance.
12. Modern Dance
This influential performance dance emerged as a reaction against the classical ballet and its movement style. Developed in the late 19th and early 20th century, modern dance evolved into a popular free dance style that includes elements of performance art, release technique and improvisation.
African-American and Traditional Jazz Dance
Jazz dance is a performance dance technique and style that first became popular in the United States in the early 1900's, though the origin of jazz dance can be traced to African rituals and celebratory dances from around the 17th century.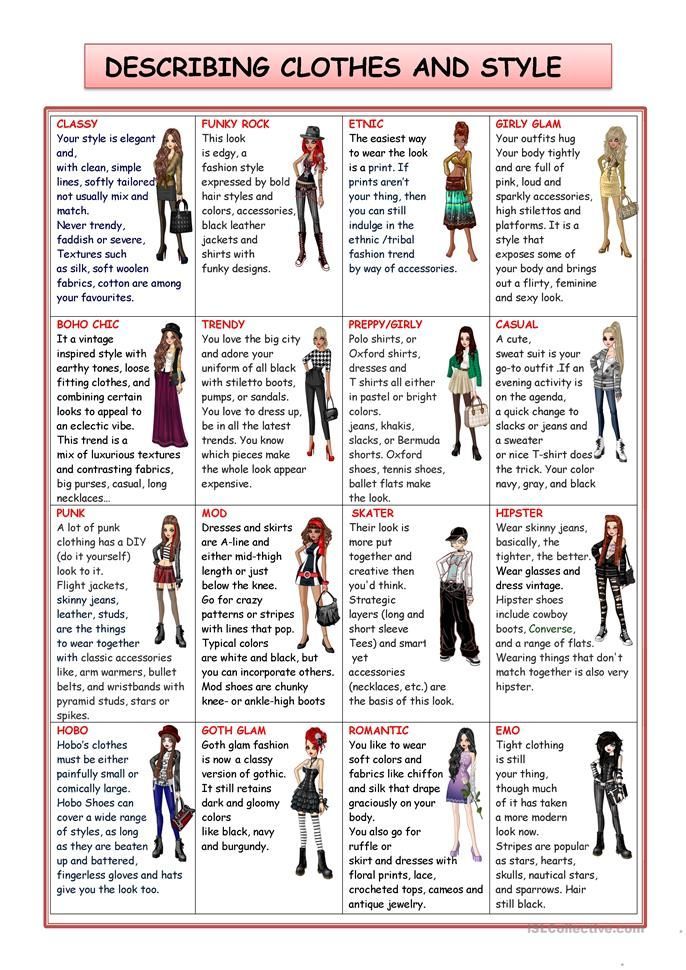 In 1917, jazz pianist Spencer Williams wrote a song called "Shim-Me-Sha-Wabble" which inspired a jazz dance called the shimmy. The shimmy is done by holding the body still, with the shoulders quickly alternating back and forth. The dances that emerged during this period were the Charleston and the Lindy hop. The Charleston is characterized by its "toes-in, heels-out twisting steps", and the Lindy Hop was a wild and spontaneous partner dance.
When the Great Depression began in 1929, people turned to dance as a way to have fun, with little to no cost. Swing dancing became the most popular style of dance in 1930's and 1940's America, and today, swing dancing styles are the foundation of many other dance styles including disco, country line dancing, and hip-hop.
Different types of jazz dance include:
13. Charleston
This extremely popular dance type is named after the harbour city of Charleston, South Carolina. The rhythm was popularized in mainstream dance music in the United States by a 1923 tune called "The Charleston" by composer/pianist James P.
Johnson, and it became one of the most popular hits of the decade. 'Scandalous' men and women shed the stuffy etiquette of their parents' generation and wanted to flap their arms, kick up their heels and let loose – hence the term 'flappers'.
14. Tap Dance
This popular style of dance originated in the United States in the early 19th century. Slave owners took away traditional African percussion instruments, so slaves turned to percussive dancing to express themselves and retain their cultural identities. From the 1930's, tap dance sequences became a staple of movies and television, with tap stars including Shirley Temple, Gene Kelly, and Fred Astaire, who was famous for combining tap with ballroom dance.
15. Swing
A form of jazz, swing developed in the United States in the 1920's. Hundreds of styles of swing dancing were developed, with the best-known of these dances being the Lindy Hop, which originated in Harlem in the early 1930's.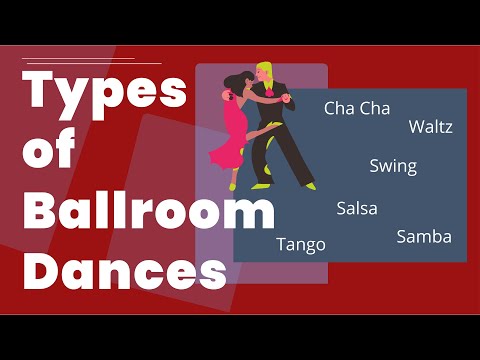 While the majority of swing dances began in African-American communities, some swing-era dances, like Balboa, developed outside of these communities.
16. Boogie-woogie
A playful and improvised partner dance, Boogie-woogie is commonly fasted paced, high energy and is famous for its spectacular footwork. A form of swing dance, it became widely popular during the 1930's. The step variation for boogie dance is a combination of six and eight count with sharp, quick movements.
17. Disco
Disco dance emerged during the 1970's, with dances like Bump, Hustle, Robot, Boogaloo and Watergate, reaching its popularity peak with the release of the blockbuster film "Saturday Night Fever." Latin dances such as the samba, cha cha, and tango inspired many of the popular disco moves. It's said that disco music has since influenced electronic dance music and house music.
Looking for modern jazz shoes? Follow our expert's advice to find the right pair for you.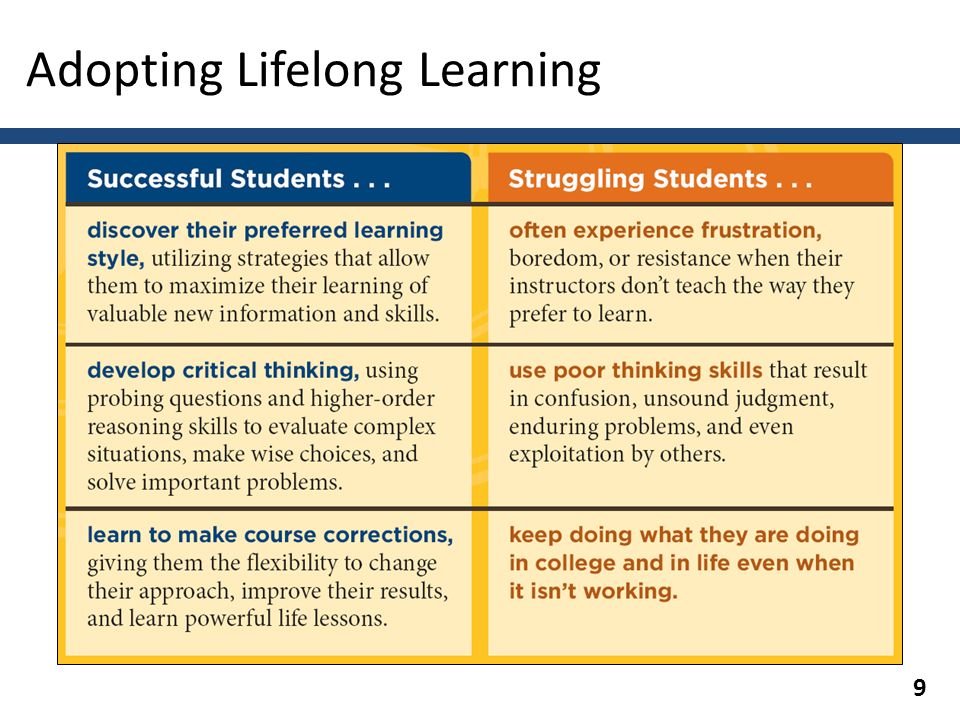 Worldwide/Latin Dance
Latin dance has a rich cultural history rooted in the traditional dances of native peoples of Latin America. These dances were heavily influenced by European colonists and African slaves from as early as the 1500's, developing into the well-known style of Latin dance we have today.
Latin dance originated in the traditional dances of Mexico, South America, Central America and the Caribbean. And like many cultures around the world, dance was essential in communal ritual life. They were performed during festivals and rituals as a symbolic representation of cultural beliefs. Native Latin dances were very structured and organised, often involving lots of dancers moving in intricate patterns. Traditional dances symbolised events, combat and movement of workers sowing and harvesting.
Today's popular Latin dances were developed in various cities and countries, before being modified and formalised in the U.S. and Europe by professional musicians and dance companies.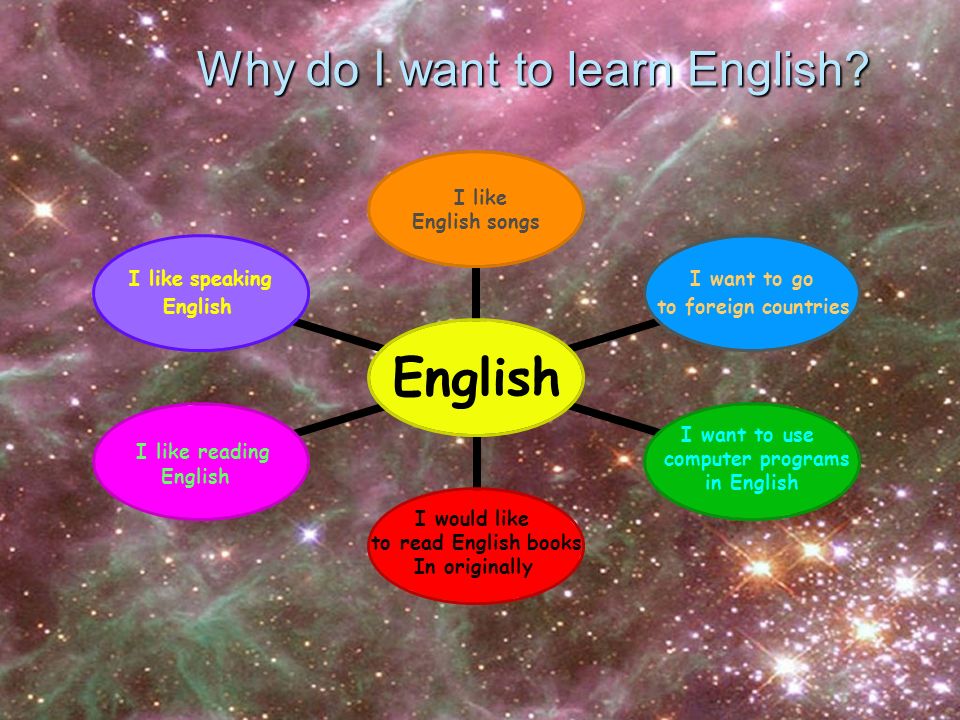 Salsa, for example, has deep roots in Cuba, Columbia and Puerto Rico. The cha cha, rumba and mambo are also of Cuban origin, and the bolero originated in Spain and Cuba, before spreading to the rest of Latin America.
18. Salsa
The origins of salsa date back to the 1900's in Eastern Cuba, where musical elements and rhythms from various styles were combined. Cuban son and Afro-Cuban rumba used diverse musical instruments to create the basis of a rhythm that would later become known as salsa. This new rhythm was combined with American jazz and taken to New York by Cuban musicians. Today, there are two different types of salsa dance which are danced around the world: The Cuban 'Casino' style and the Los Angeles (L.A.) style.
19. Flamenco
This famous Spanish dance originated from the region of Andalusia almost 500 years ago, though it wasn't given its name until the 18th century. It is a diverse dance that mixes different cultural influences such as Islamic, Andalucian, gypsy, Sephardic and Arabic.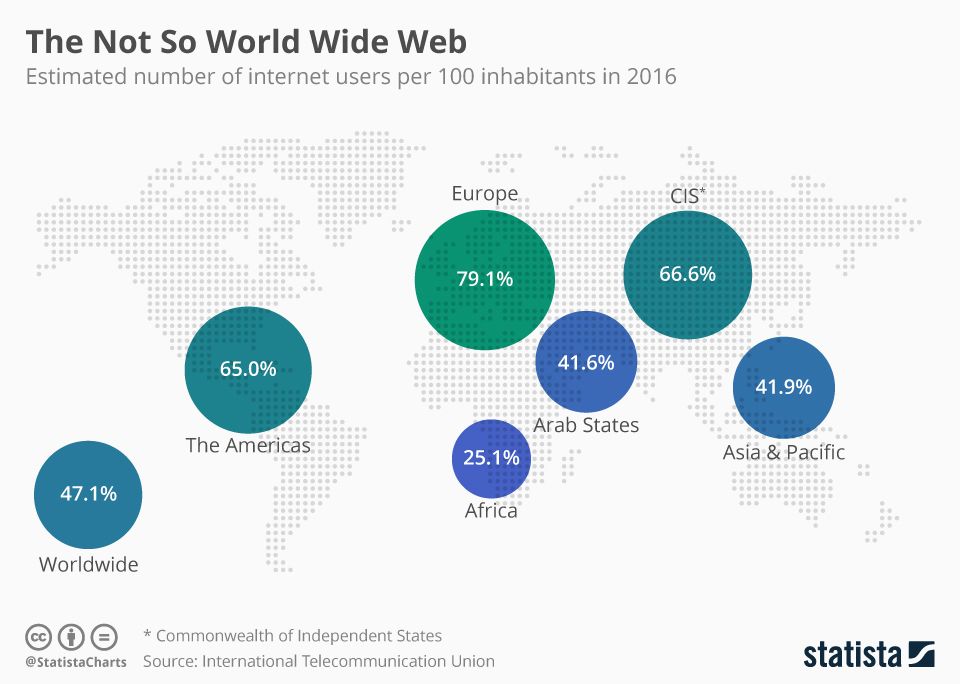 Its passionate and energetic fusion of singing, guitar playing, dance and handclaps has made it famous across the world.
20. Lambada
This well-known partner dance originated from Para, Brazil, and became internationally popular in the 1980's. It fuses aspects of forró, salsa, merengue, maxixe and the carimbó into a passionate dance style. It has a slow-quick-quick rhythm, and it's distinguished from other forms of Latin dance through the wave-like motion of the dancers' bodies, which gives the dance its name: Lambada is a Portuguese word referring to the wave-like motion of a whip.
21. Polka
Originally a Czech peasant dance, polka is derived from the Czech phrase for 'half-step', which refers to the dance pattern of stepping from one foot to the other. The polka dance was first introduced to Prague ballrooms in 1835, and to Paris ballrooms in 1840. It grew wildly popular, reaching England and the United States by the late 1840's.
Polish American immigrants adopted the polka as their national dance In the 20th century, and today, polka is one of the few dances that originated during the 19th century that is still popular worldwide.
22. Belly Dance
The first belly dancers were a group of traveling dancers known as the ghawazee. These women were considered gypsies in Egypt in the 18th century, and were banished from Cairo during the 1830's. They went on to perform in Upper Egypt, in the Middle East and Europe. The raqs sharqi genre of belly dancing began to develop through the 1900's, adopting elements from folk dance styles, ballet, Latin dance, and even American marching bands. Belly dancing gained popularity in the United States in the 1960's during a time when more women were becoming free spirits.
23. Country/Western Dances
The country dance style is a social dance that is closely associated with American country and its Western traditions. It encompasses many forms and styles of dance that can be performed to country-western music.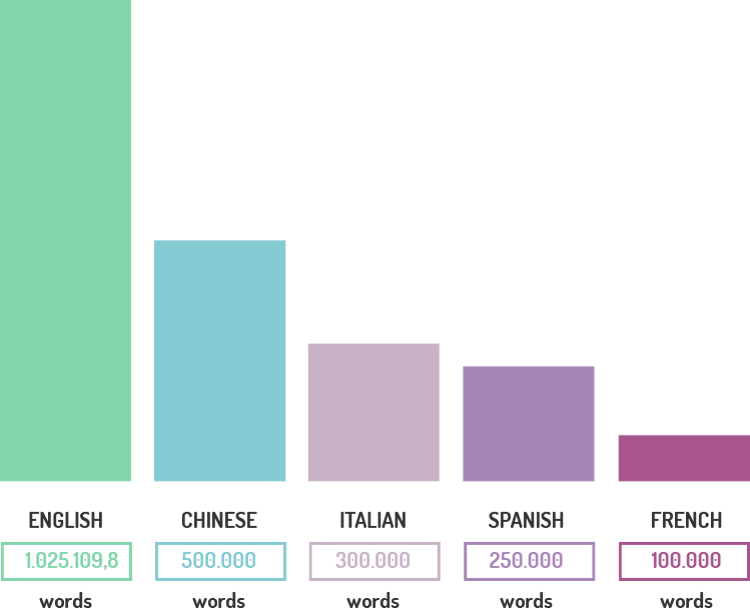 Western group dances include popular line dancing and square dancing.
24. Folk Dance
Popular all around the world in hundreds of unique variations and styles, folk dances represent cultural heritage and ethnic history of people who live in a certain region or country. They are usually performed at dance gatherings with the accompaniment of traditional music of the region.
25. Bollywood
Bollywood dance originated in India in the 20th century. It's characterized by elaborate choreographies, energetic movements, and dances that involve a large number of participants. Initially, Bollywood dancing was only common and popular in areas that watched Indian films, but today, Bollywood is celebrated all over the world.
Hip-hop & Funk Dance
Hip-hop dance began in New York City in the late 1960's, and was inspired by the movements of African dancing. It flourished as a new style of dance performed on the street, combining aspects of modern dance, tap and swing.
It's most commonly performed to hip-hop music, and includes a variety of freestyle movements, though it's three main styles of breaking (of the East Coast), popping and locking (of the West Coast) have led to hip-hop evolving into the highly sought-after and dominant style of dance it is today.
A very similar style called Funk was also created during the 1970's, and is today regarded as one of the most influential pieces of hip-hop dance styles. Funk styles were created in California, and they are called funk style because they were originally danced to funk music. This differentiates them from breaking, which is traditionally danced to break beats.
Different types of hip-hop dance include:
26. Breakdance
One of the most athletic dances in the world, breakdancing became popular in the 1970's as a street dance in New York. Since then, it has spread all around the world where it's viewed as one of the most unique dance styles ever made. Usually danced solo, dancers perform a series of either choreographed or freeform dance and athletic movements alongside breakbeat, hip-hop or funk music.
27. Locking
Funk dance is incredibly diverse, and one of its famous variations is 'locking'. This style of hip-hop dance sees the dancer suddenly stop and hold the position (or get locked) in the middle of dance routines, and then suddenly resume the dance. It requires full body motion, but most of the dance is focused on the top half of the body.
28. Popping
Another popular funk dance style, 'popping' requires dancers to master controlled and quick contrasting and relaxing of muscles that create the feeling of a jerk throughout the body. This jerk is referred to as 'pop' or 'hit' and can be used to create dance routines and movements.
How can I get started with dancing?
Feeling inspired? There are lots of places where you can enjoy dancing; at dance schools, social venues, or even in your own home. Dancing is a popular way to get fit, and dance-based classes are now available in most fitness clubs and gyms. Dancing can be done both socially and competitively.
And it can be practised individually, with a partner or in groups.
Anyone of any age can take up dancing, so to get started, simply search online for a dance class near you. Or try a few online videos to get a feel for what sort of dance style you like the look of.
21 List of Dance Moves Names with Pics
Dance and human civilization are bonded together since the beginning of the human race. With centuries passing by, Dance has become one of the important tools for recreation, entertainment, health, preserving social interactions, religious ceremonies, and also in celebrating events etc. Dancing also served as a way of expressing human thoughts and emotions and also as a means of communication. These days, people chose dancing for various purposes like continuing the family legacy, improving the physical and mental health, as an occupation etc. With the increasing demand in creativity, dance forms also emerged quickly, and now in the present day, we have different dance forms based on different regions, cultures, religions, etc.
Here in this article, we show you different types of popular dances present in the world.
A. Indian Classical Dance(Nritya):
Indian classical Dance or popularly revered as "Shastriya Devesh" in the religious Hindu Musical theatre styles whose scripted theories and practices can be identified from the Sanskrit text Natya Shastra. In Hindu religion, it is believed that Kala Bhairava (Lord Shiva) is considered as the master of Dance and hence he is worshipped as Nataraj. Indian classical dances were performed as a religious art inside the sanctum of the Hindu temple or nearby it. There are 8 recognized Indian classical dances by The Sangeet Natak Academy.
Bharatanatyam from Tamil Nadu
Kathak from Uttar Pradesh
Kathakali from Kerala
Kuchipudi from Andhra Pradesh
Odissi from Odisha
Sattriya from Assam
Manipuri from Manipur
Mohiniyattam from Kerala
See More: Fashionable Dance T-Shirts
B.
African-American Dance:
African-American Dance was started by the black people in America. Before slavery ended in America, many Africans were transported to America as slaves. Soon after the slavery ended, the Africans started to perform their native Dance with a flavor of American moves making it popular as an African-American Dance style. Placing great value on improvisation, these dances are characterized by ongoing change and development. Even today, most of the black Americans perform this style. Some of the famous personalities who performed this dance style are Micheal Jackson and Misty Copeland. Some of the African-American dance styles performed today are
Break Dance
Tap Dance
Swing
Hip-Hop
Disco
Moon Walk
C. Novelty or Fad Dance:
Novelty or fad dances are typically characterized by a quick burst of popularity. Some of these dances may get a longer-lasting life. These are also called as trendy dances or crazy dances which becomes popular overnight.
These type of dances were initially started by African-American communities on the streets, in clubs, and in discotheques dancing with some loud and energetic music. There are fad dances that are meant to be danced individually calling them as solo dancers, some with partners, some with groups. Some of these Novelty or fad dances were freestyle type, i.e., there were no particular dance steps or pattern. Some of the well-known Novelty/Fad dances are
Bunny Hop
The Carlton
Gangnam Style
Level Up
The Smurf
Moon Walk
D. Ceremonial Dance:
This is a type of Dance performed during any ceremonies or for any religious rituals. This type of Dance is also called as ritual Dance or festival dance. Ceremonial Dance is often related and overlaps to sacred Dance and ecstatic dance type. This type of Dance is usually performed to uplift the community spirit. The ceremonial dance type is different for different religions and also different in different regions (countries or places).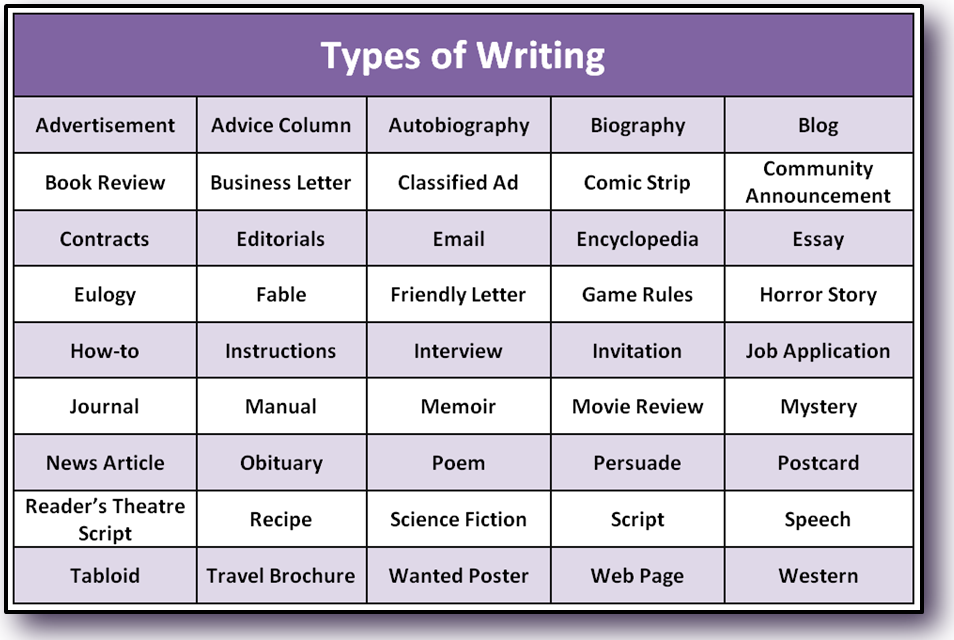 Some of the best known ceremonial dances are
Indian Classical dances like Bharatnatyam, Kuchipudi, Kathakali etc
Hadra dances and Sufi Whirling in Islam religion
Dances in Ancient Egypt
Long Sword dance in England
Morris dancing
Rapper dance
Ritual dancing of China
Dances of Universal Peace
E. Social Dance:
It is a non-competitive, partner dancing that is relaxed, informal, and danced for the enjoyment and entertainment of the partners that are intended for participation rather than performance. Social dancing is less formal than exhibition dancing and is meant to be enjoyed while socializing. Social dancing is usually performed or enjoyed in wedding receptions, business functions, nightclubs, or informal gatherings. Some of the best known Social dance types are:
Waltz
Line Dancing
Minuet
Tango
Swing Dancing
Hasapiko Dancing
Cha-Cha
Samba
Nightclub Freestyle
F.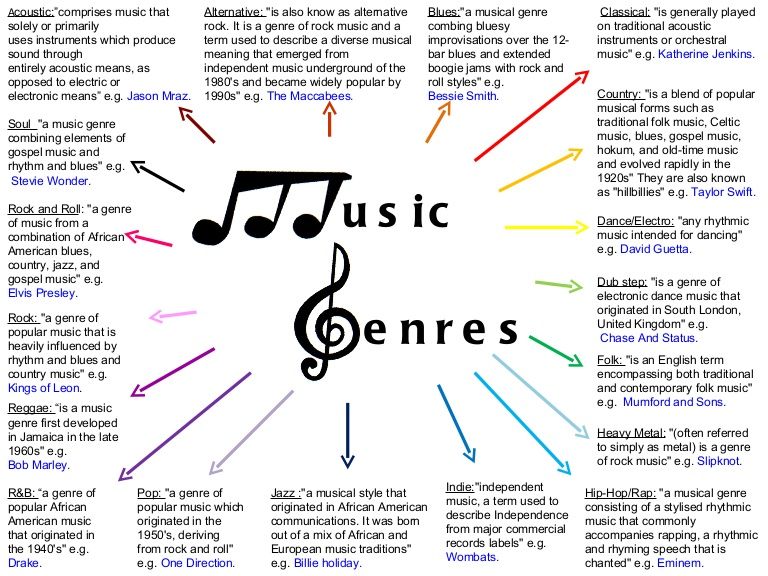 Latin/Rhythm Dance:
Latin Dance is a partnered dance style that is united by their place of origin- Latin America. This type of Dance is invariably passionate and rhythmic while performing. Latin dances hail from various countries in North and South America and also has European, and African influences. Latin Dance is known for passion, the fire, and the energy and because of these reasons, most of them started making this a hobby of learning Latin Dance, that also benefits from cutting down some pounds in your body. Today, following the music, rhythms, and movement history, Latin Dance evolved over time and has many Latin styles. Some of them are:
Slasa
Bachata
Samba
Rumba
Cha-Cha-Cha
Jive
Paso Double
Zumba
G. Street Dance:
Street dance is a type of dance style that has been evolved outside the dance studios. These dances are performed on the streets, parks, block parties, clubs etc. In fact, these dances originated at different times and places.
For example, Breaking is said to evolve in the 1970s in New York. Nowadays the terms "street dance" and "Hip Hop dance" are often used to refer to a studio-based version of the forms which came about after established teachers and choreographers of Jazz, Ballet and Contemporary tried to copy the "street" styles when they were popularized. Some of the styles of street dances are:
Hip-Hop
Break Dancing
Jerking
Locking and Popping
Electro Dance
Tutting
Clogging
21 Most Popular Types of Dance Forms Names:
Dance is an art that is practiced or performed by different sets of people in different ways. Hence Dance can be classified based on country, region, ethnicity, styles etc. For example, in India, there are certain classical dances that are quite famous and in other regions like Brazil has its own traditional Dance. But, there are some dances which are extensively performed and practiced all over the world.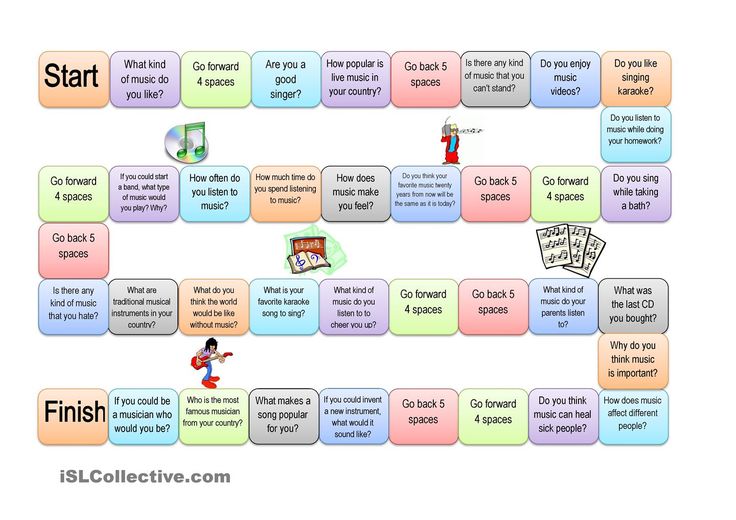 Here is a list of some of them.
1. Ballet:
Ballet dance has its origin from Italy. The term ballet means to "dance." This is usually accepted all over the world as one of the most artistic forms of entertainment enjoyed by all ages. This Dance is the combination of choreography and art, scenic design, lighting, costume, graceful movements with light classical music. These days the traditional ballet dance is replaced with new modern forms of ballet dance styles. Some of the forms of ballet dance are classical ballet, contemporary ballet, neoclassical ballet etc. This type of Dance is not difficult to learn once you have identified your passion for it.
2. Bharatnatyam:
Bharatnatyam is an Indian classical dance form having its origin in Tamil Nadu. It is a dance form practiced by both males and females. It is known among all for its tenderness of graceful expressions and posses and beauty of the dance steps. Dancers wear anklets while performing which consists of numerous copper bells attached.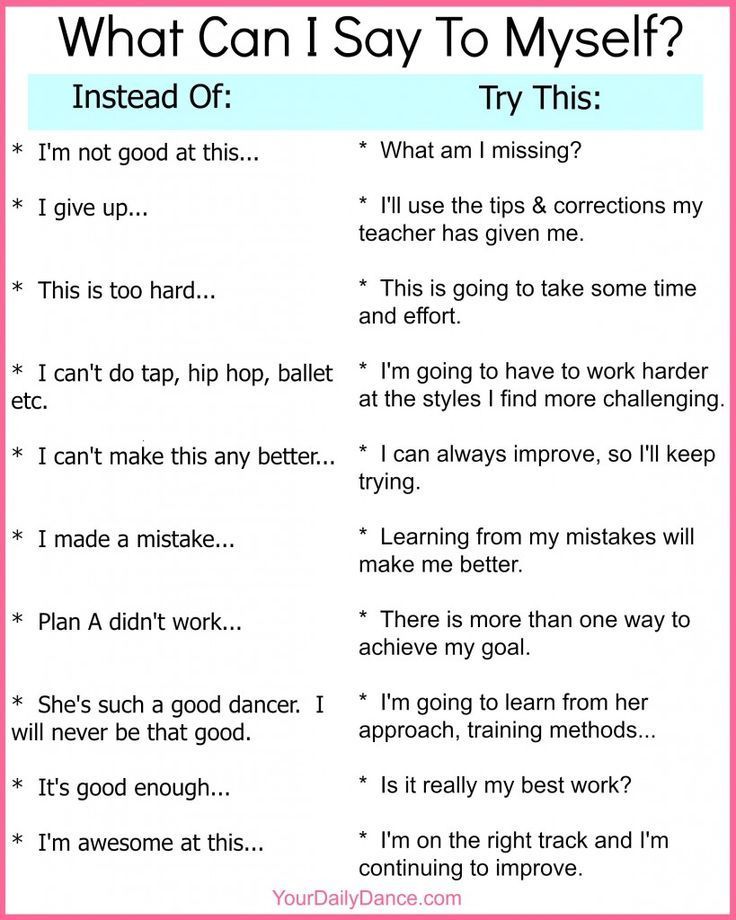 Dancers must excel in the art of perfect ringing of bells in the anklets and must also have proper control over it. Bharatnatyam is one of the well-known types of Dance in India.
3. Kathak:
In types of Indian Dance, Kathak is one which originated in the north Indian land. Among the many dance name list, Kathak is one beautiful form of art. Nomadic bards of ancient Northern India are known to lay down the foundation of this dance form. They were known as storyteller or Kathakars. The performers usually wear the famous Lehenga Choli costume while dancing. Even the copper bells used in Bharatnatyam are used in this dance form.
4. Break Dance:
Breakdance also knew as a street dance was originated by Puerto Rican Youths and African Americans. This dance form consists of four major movements – power moves, down rock, top rock and freezes. This is a modern kind of Dance that involves abstract body steps, that may or may not convey anything. It is usually practiced by the youth.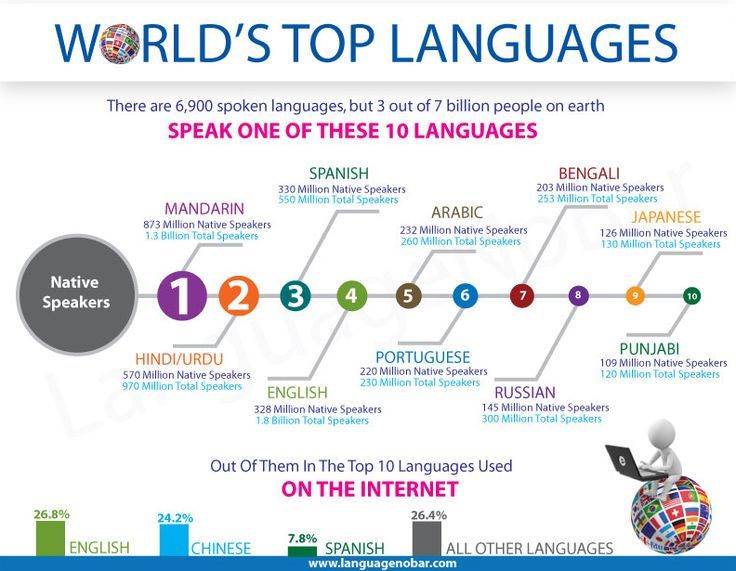 See More: Types Of Dancing Shoes
5. Lion Dance:
The lion dance is the traditional dance form of Chinese culture. In this form of dance, the performers wear lion costumes and mimic the moves and styles of a lion. This type of Dance is amazing to look at and is completely different from another dance form because you usually cannot see the person behind the costume in this form.
6. Tap Dance:
In this dance form, one needs to tap the shoes on the wooden floor. The shoes are made up of a metallic sole on the heel and the toe facilitating the tapping sound. The two well-known tap dance types are Broadway tap and Rhythmic tap. Tap dancing is also done in Cappella style in which performers need to perform on music created from tapping.
7. Kabuki:
The classical Japanese dance-drama is known as kabuki. This is known for its stylization of performance, and the elaborate and highly complicated make up worn by the performers. Kabuki involves a lot of practice and handling the costume along with the dance steps needs experience.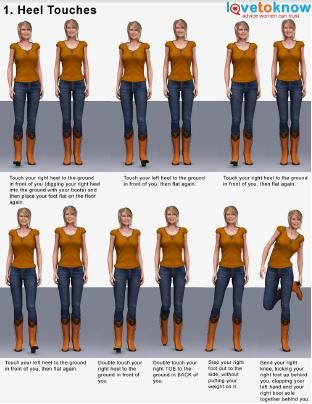 It was one of the major theatrical performance in Japan for about four centuries.
8. Salsa:
It will come in another type of western Dance which almost everyone knows and is performed all around the world. Salsa was originated in New York due to the strong influences of Latin America. Arms are used by the lead dancers to communicate with the followers. In these types of dances, the major expressive movements are done by the lower part of the body that is the hips, the body and legs. The upper body remains at its level. Salsa can be performed in different styles which can be identified on the basis of foot patterns, turns and figures, on the basis of timing, body rolls, dance influence, attitude and the way the partners hold each other while dancing.
Read: Dance Exercises For Beginners
9. Waltz:
The ballroom couple dance performed in closed positions is known as Waltz. This dance form had originated in the country of England during 1816.
Several Victorian novels have the mentioning and a perfect description of this dance form. While dancing, the man is required to clasp his arms around his female partner's waist. This type of modern Dance requires performers to execute delicate and fluid moves and Dance to slow melodic music.
10. Belly Dancing:
One of the unique forms of Dance is belly dancing, and it comes under types of modern Dance. It is characterized by sharp and rolling movements of the abdomen and the hips. This dance form has different types of dance moves depending upon the region and country it is being performed. Movements of the hips and the torso communicate the maximum. Shakira, a famous Latin American superstar, was the one to popularize this form during the 2000s.
11. Swing:
Swing, as the name sounds, is a very interesting dance form. It is a group of dances developed with a swing style danced to the tunes of jazz music during the 1920s – 1950s. Swing is a blanket word to different dances such as Jitterbugs, Boogie Woogie and Lindy hops.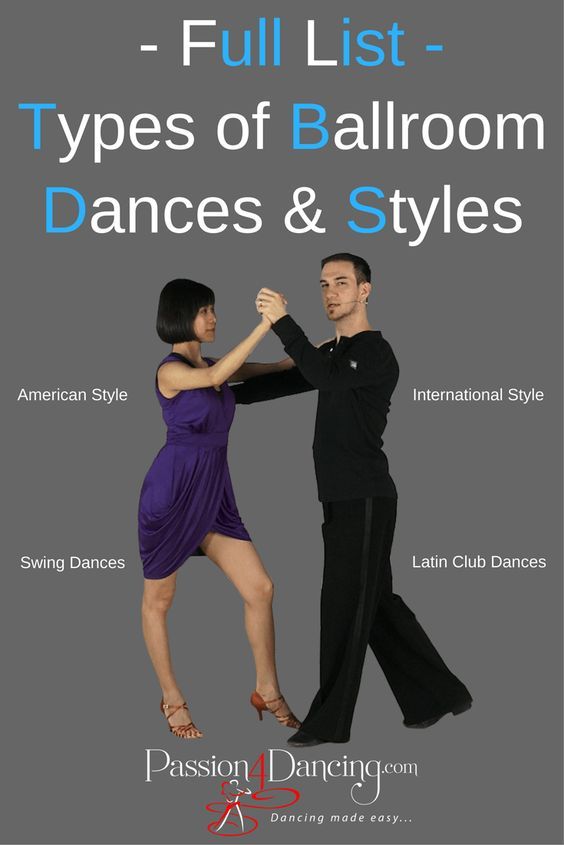 This type of dance form is fun, and the performers wear stylish dresses, yet very comfortable.
12. Aerial Dance:
Aerial Dance is slowly becoming very famous these days. This dance form is not easy to perform and requires proper training. It was first performed in the USA during the 1970s. The name clearly indicates that in this form, the performer is required to perform in the air. The dancer hangs from any apparatus which is attached to the ceiling and performs steps in mid-air. It provides a lot of space to develop a new idea and dance moves.
13. Tango:
It is a partner dance originated along with the river Plate during the 1890s the partners in tango follow each other chest to chest with either an open embrace or a closed embrace with a constant touch from the thigh area. Tango is a kind of ballroom dance and began in the working-class port in Uruguay, Argentina and Rio de la Plata.
14. Fandango:
Fandango is the primary Dance of Portugal. It involves singing as well as dancing.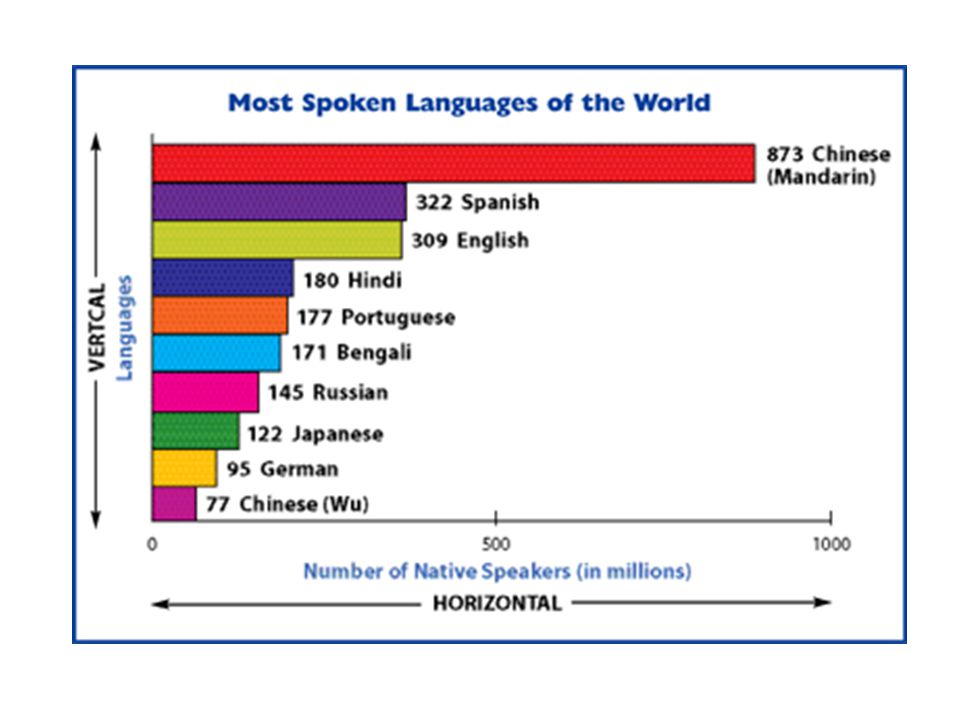 Dancers tap their feet and quickly keep on changing positions. This dance form is accompanied by castanets, guitars and even sometimes hand clapping.
See More: Zumba Dance For Weight Loss
15. Cancan:
Cancan is very high energy and physically demanding hall dance. It is usually performed by women in a chorus wearing beautiful costumes which are long skirts with black stockings. The main feature of this form is lifting of the long frilly skirt high accompanied by high kicking.
16. Latin Dance:
Latin Dance involves two partners and resembles a ballroom dance. It originated in Latin America. The social Latin Dance in International Dance includes the rumba, samba etc. The History of Latin dance dates back to the fifteenth century when indigenous dances were first recorded by Europeans. Their dance form is deeply rooted in History and is a must-watch entertainer.
17. Iranian Dance:
Persian Dance or is also known as Iranian Dance refers to the type of dance form, indigenous to Iran.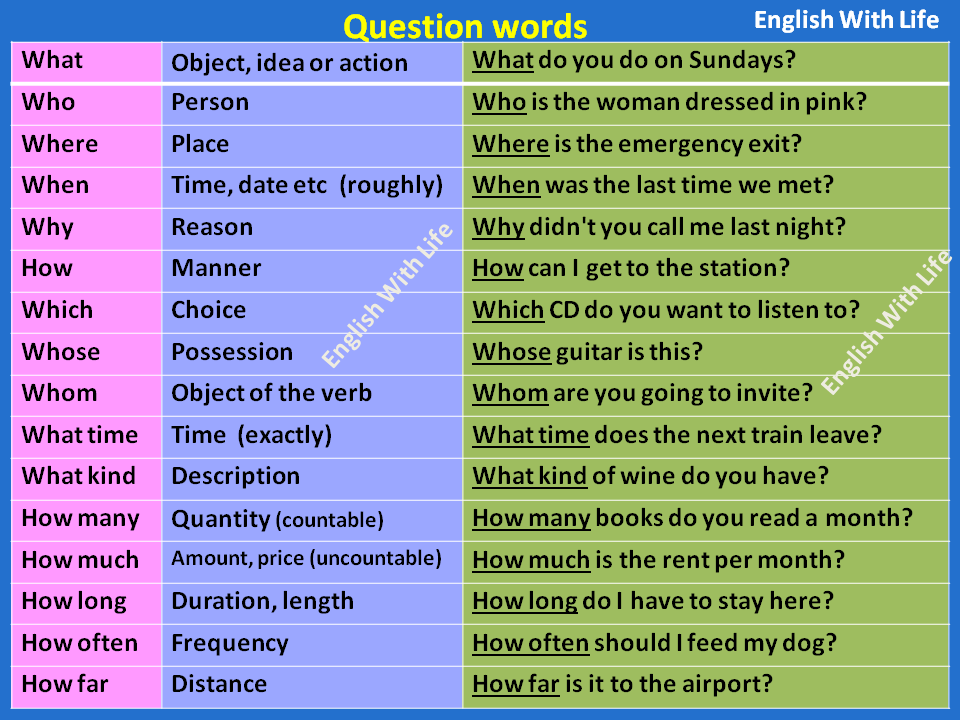 Genres of Dance in Iran usually vary depending on the area, culture, and language of the local people. They also range from sophisticated reconstructions of refined court dances to energetic folk dances. The dance style is rhythmic and pleasing to watch.
18. Azerbaijani Dance:
There are a number of Azerbaijani dances that are practiced and used by the Azerbaijani people of Azerbaijan and the Irani's of Azerbaijan. Their Dance is engaging, and they differ from other dances and is famous for its quick temp. They are entertaining to watch and is a national interest.
19. Disco Dance:
Disco dance is a type of dance style that is a musical style dating to early 1970s. It began from the USA urban night-life scene, where it had been restricted to house parties. From there on, it began making regular mainstream appearances and gathered popularity. Its popularity was achieved sometime during the mid-1970s to the early 1980s.
20. Folk Dance:
Folk dance is a typical form of Dance that is usually extensively performed in rural areas.
It talks of the folklore of the village plight. It is a traditional type of Dance pertaining to one set of people or community. The costumes are interesting and usually depict the traditional dress of the community.
21. Electronic Dance:
This style of Dance is also known as Electronic Dance Music (EDM). This style started in Northern Europe during the 2000s and has become very popular in the next decades. This Dance is typically performed to electro house music based on different dance styles like disco, hip hop and freehand glow sticking.
[See More: Various Kinds of Kisses]
Dance is an art that has been practiced since ages for different purposes. In ancient days, History tells us that Dance was performed by only a set of families in front of the kings and in the temples for the purpose of entertainment. Modern-day Dance has evolved in different forms and for different purposes such as Dance as an art, as social bonding, as a career, for health, as relaxation and recreation etc.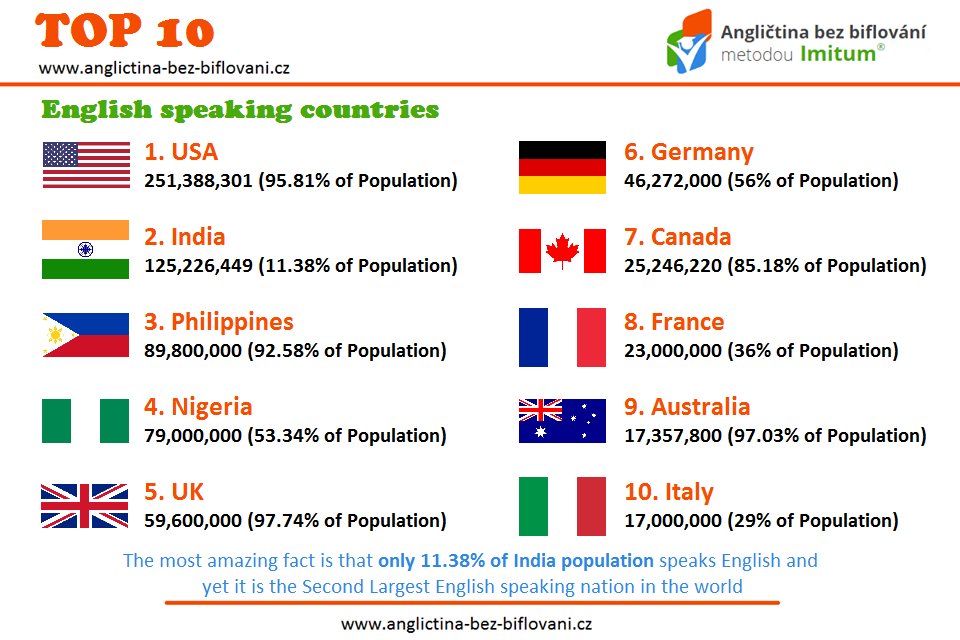 If you are planning to start dancing, choose any of the above-mentioned styles that can suit your needs. Make sure that you start dancing in the presence of a professional because any mismatch can strain your body or maybe dislocations in your body.
Disclaimer: The above article is intended for information purpose only and should not be construed as professional advice. If you are a beginner, it is recommended to practice or perform in the presence of a professional only.
Dance styles. Description of dance styles with video examples. About dance school
Striptease is the art of seduction... It is interesting because it is able to reveal femininity, sensuality and sexuality in a dancer. Becoming on a par with a man, a woman of our time is increasingly forgetting to be a woman. Stripping refreshes instincts, breaks the shackles of stiffness, teaches you to express feelings and emotions.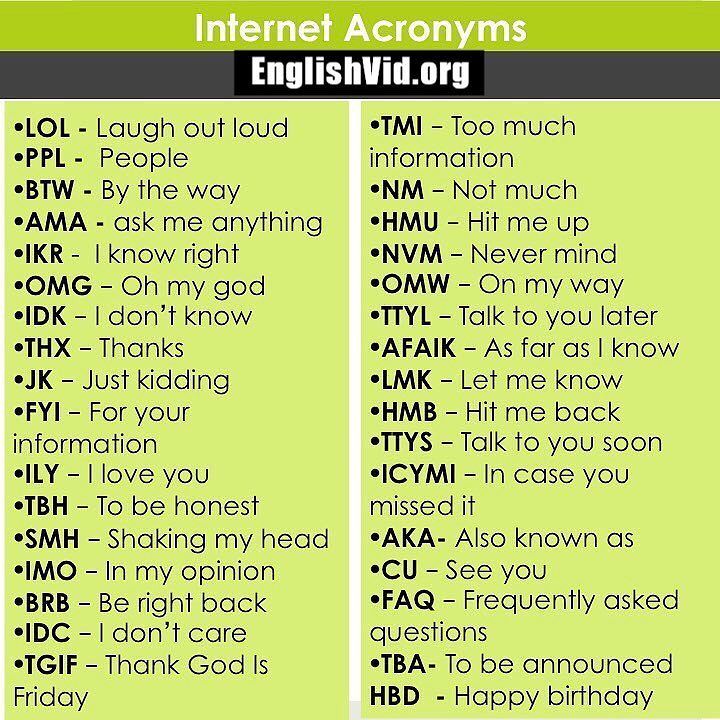 Pillon classes, in turn, provide amazing physical training.
Difficulties: Rhythmic gymnastics skills, good stretching and good figure are required.
The dancers of these genres are real "dance magicians", originating from the art of pantomime. What they do is amazing! Not for nothing, today there is no one cooler than breakers in modern dance. In their performances, we see the highest level of control over the body, the most complex elements, so unimaginable that sometimes it even hurts to watch. Excitement bordering on horror!
Difficulties: to really achieve something in breakdancing, you need to dedicate yourself to it. And you need to be extremely careful, it does not do without injuries.
Just what you need for fashionistas who are hungry for the stage! The highest degree of posturing and acting.
They play on the elegance of forms and lines that reveal the beauty of a half-naked body. Vogue and Waaking are "pathos for whites." The Vogue style is characterized by model poses, it imitates catwalk walking. The style of Waaking, which took a lot from Vogue, is dominated by hand movements (the name itself translates as "waving hands"), they borrowed many movements from locking. Go-Go is a looser style that mixes the previous two and adds elements of other styles, such as the strip. This is the most popular style of dancing nightclubs.
Difficulties: excellent physical characteristics and moral readiness are required to perform on stage practically in underwear.
A modern interpretation of ballet that preserves aesthetic traditions, but gives freedom and flexibility of technique, abolishing the rigid standards of the classics. Choreography is at the heart of these styles.
Most of the higher educational institutions under contemporary dance are represented by Contemporary. But the paradox is that this genre is completely unsuitable for dancing to modern dance music. This is purely a stage dance technique.
Difficulties: in order to achieve success in this style, you need to practice from childhood.
The highest "theatrical" form of choreographic art, the embodiment of the highest aesthetic ideals. This is an exclusively stage dance, focused on the audience. It is characterized by strict standards and high requirements for performance techniques, many of which are performed at the limit of human capabilities. In terms of complexity, the elements of ballet can only be compared with the elements of break dance.
Difficulties: professional ballet lessons don't go unnoticed. Extremely high demands leave their mark on the formation of the body, especially since ballet should be practiced from childhood, while the body is still supple.

Damage to ligaments, tendons, joints, overdeveloped individual muscle groups and much more are possible.
These destinations are extremely popular today. This is not only dancing, this is leisure, communication, discos. These styles bring people together: energetic, passionate movements, exciting swaying of the hips ... Although these are mostly pair dances, they are organized in such a way that you can easily change partners and make new acquaintances. And they do not require special training, they are quite simple to learn.
Difficulties: at the initial stage, there are few difficulties for lovers, the main thing is to find a suitable partner.
Spanish folk dance with obligatory traditional costumes. Flamenco is particularly dramatic and attracts a fairly mature audience.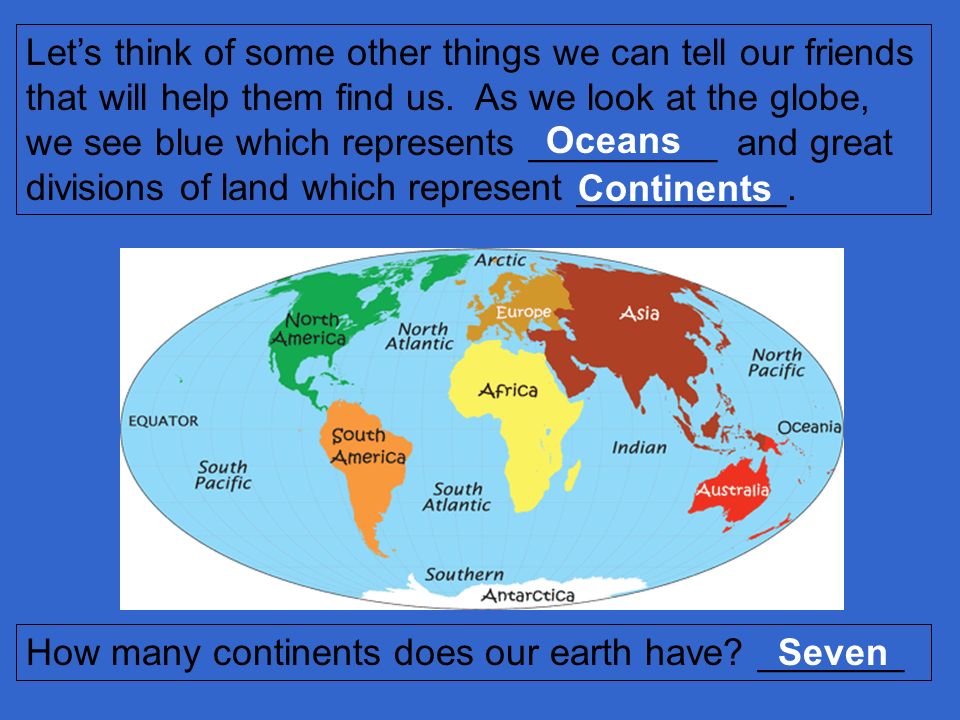 This is a spectacular and expressive genre filled with passion. He is characterized by a specific choreography of the hands, active beating of tap-dancing trills and luxurious pas in frilled chic skirts in a gypsy manner.
Difficulties: a keen sense of rhythm is needed
Art of seduction, erotic dance of the East (ancient striptease). It is performed in specific costumes with ringing scales, which enhances the musicality of the dance, synchronization with the music. Oriental dance is rich in all kinds of techniques in plasticity, rhythm, replete with small details and decorations. Really professional dancers fascinate with the beauty of the curves of a semi-naked body and clear, finely drawn movements. Unlike other styles, "oriental dancers" delight with the expressiveness of curvaceous forms, the ability to profitably reveal the features of the female figure.
Difficulties: minor shaking, vibrations, harmful to the not yet formed female body.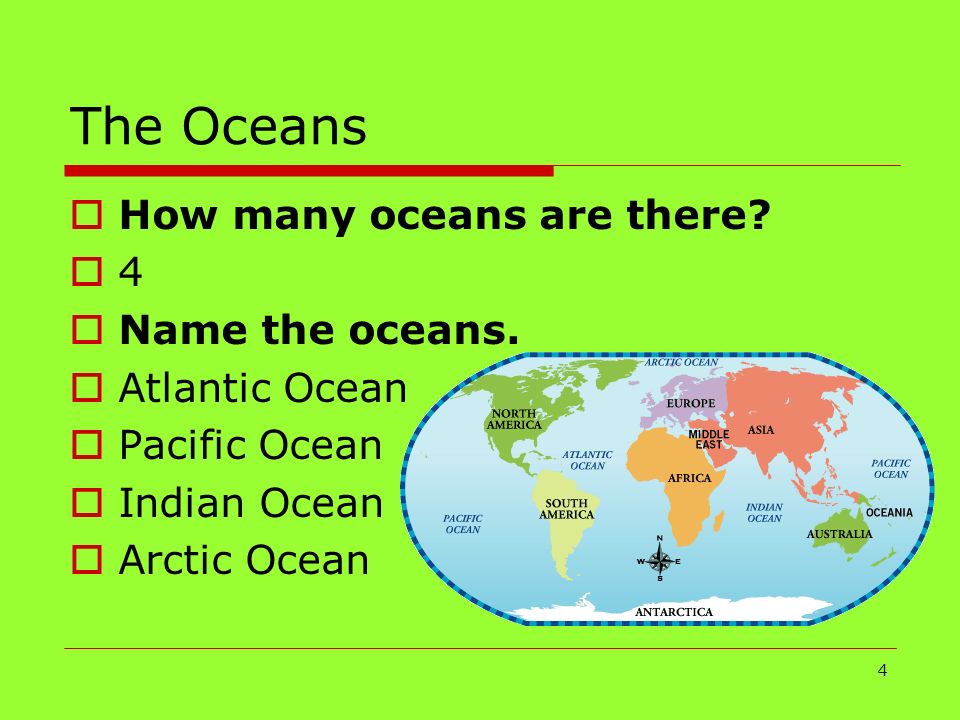 Modern Dance Base is a dance floor format suitable for different genres of music. This is a universal dance technique that is combined with any style, type and manner. It is not required to memorize dance sequences and performances, the dance is built on the principle of a constructor: there are basic elements and rules, how they fit together. After studying several movements and learning how to combine them with each other, you can improvise to different music, for this a few months of training are enough. The whole dance is based on rhythm, plasticity and coordination of movements.
Difficulties: to achieve beauty and ease in improvisation, it takes time to restore atrophied muscle groups.
Active Styles for Expressive Youth: Swinging and Jumping Techniques to Direct Rhythm Music.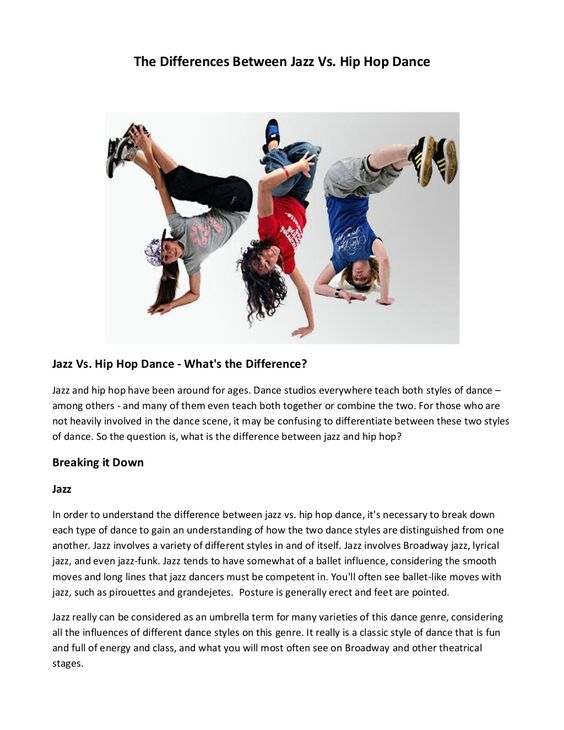 Extremely energy-consuming, attract a lot of attention and require a lot of space. You will be unlucky if you find yourself next to such a dancer on a crowded dance floor, since this does not happen often, but these styles have become a hit at street festivals! These techniques turn you on - you just want to join and start dancing. But the dancers are not enough for a long time, because. the set of movements is not particularly large and varied, and all are quite energetic.
Difficulties: finding a place to fulfill them
Initially, R'n'B is a culture of funk, jazz and soul. She also contributed to the emergence of rock and roll. In the future, R'n'B and Hip-Hop began to actively mix, because. they are both part of the African American culture. Today, R'n'B as a dance includes any possible technique, but all of them are performed in a particularly pathetic manner, in the obligatory ultra-fashionable outfit.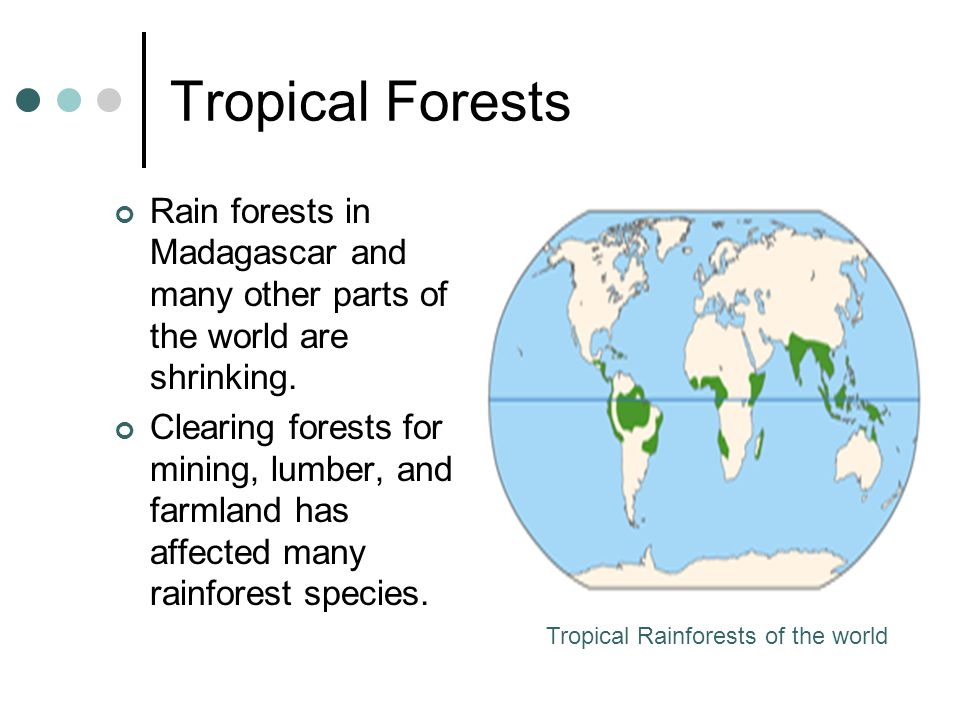 R'n'B classes are a great solution for those who want to "show themselves." This style gives self-confidence, a sense of one's own coolness and sexuality, it is a cure for complexes and insecurity, which young people lack so much; that is why it is purely a youth movement.
Hip-hop, however, is a serious direction, where the pathos is justified by the really cool training of dancers who do not neglect breakdancing.
Difficulties: constant psychological pressure within the team, where the spirit of struggle and competition reigns.
Pair dance with strict choreographic standards. The dancers are completely attached to their partner, who is extremely difficult to replace.
Disadvantages: injury, occupational diseases. Considering that this is a professional dance for participation in competitions, the loss of a partner almost always entails the collapse of the dancer's professional career.

Advantages: fully reveals the theme of interaction with a partner. The highest form of possible paired dance art.
This is the most ancient and at the same time the most modern style of dance. It is constantly changing, as the standards of femininity and masculinity change. You can dance it in different ways, but the meaning does not change. This is a dance that arouses sexual interest, allowing you to enjoy your image, the effect that you produce. This is the most emotional style of dance, in which the features of male and female movements are maximally expressed. There is a very thin line between the most beautiful and the most disgusting. Therefore, high qualification of the choreographer is simply necessary.
The broad concept of "club dance" includes many movements of various styles.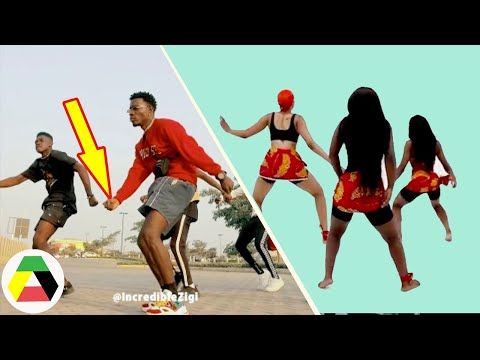 They can be performed synchronously or solo. Club dance today is divided into 2 directions: to music with a direct rhythm and to music with a broken rhythm. Straight rhythm is classical electronic music like Disco House, Techno, Progressive. A broken rhythm is a break beat, breaks, R'n'B, Hip-Hop.
Born at the time of the relevance of ballroom dancing, modern jazz is a combination of classical techniques, street dance styles, jazz improvisation.
Combination of all "old school" styles such as plastique, slides, king-tat, robot. Break Dancing is exciting, vibrant, and colorful. For this reason, he became very popular. Break dancing first appeared in the South Bronx (Big Up's to da Bronx!) in the 70s. At first, it was danced on cardboard boxes laid out on the street, which turned the sidewalk into a stage.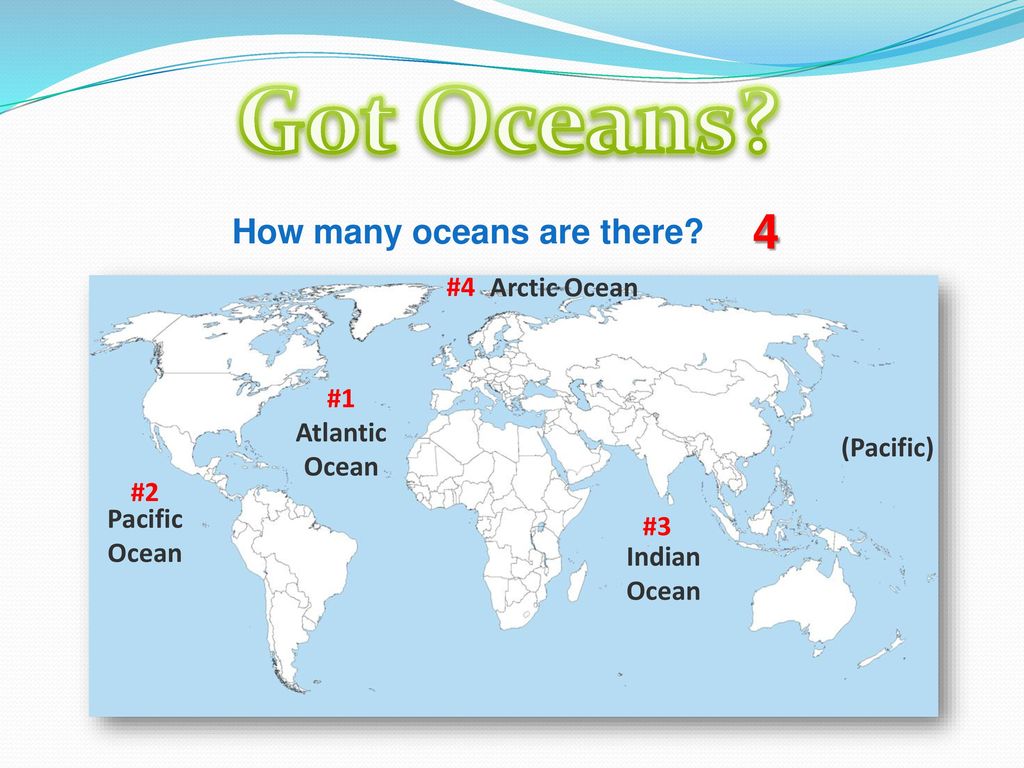 Street dancers mixed dance aerobatics with martial arts and disco dance, and each performer crafted his own style. Music poured from portable stereo tape recorders. Now it's a personal way to get in shape and have fun!
A dance technique that allows you to turn on a crowd of spectators using standard artistry techniques, wide, amplitude movements that capture attention, courage and play. One of the main elements of Go-Go is the expression of sexuality and the minimum amount of clothing.
In the early 70's in the United States formed a huge number of groups dancing on the streets, later reincarnated into a culture. It has incorporated a popular form filled with elements of various dance styles.
Stage, power style of synchronized dance, which allows you to work out the quality, endurance.
A large number of synchronous connections of popular movements and courage are presented.
A power dance style for a stage where movements are performed with full force and speed. This style features a large number of "wide" movements, swings, rotations and reversals.
All kinds of moonwalks in all directions. This technique is perfectly combined with plastic. The style is based on moonwalks, which give an illusory effect of sliding on the floor. The style includes more than 20 types of gaits. Swimming or sliding on the floor is an illusion created with your feet. This creates the feeling that you are trying to go in one direction, but you are actually moving in another direction. A classic example of this effect is the 'Moonwalk' made famous by Michael Jackson.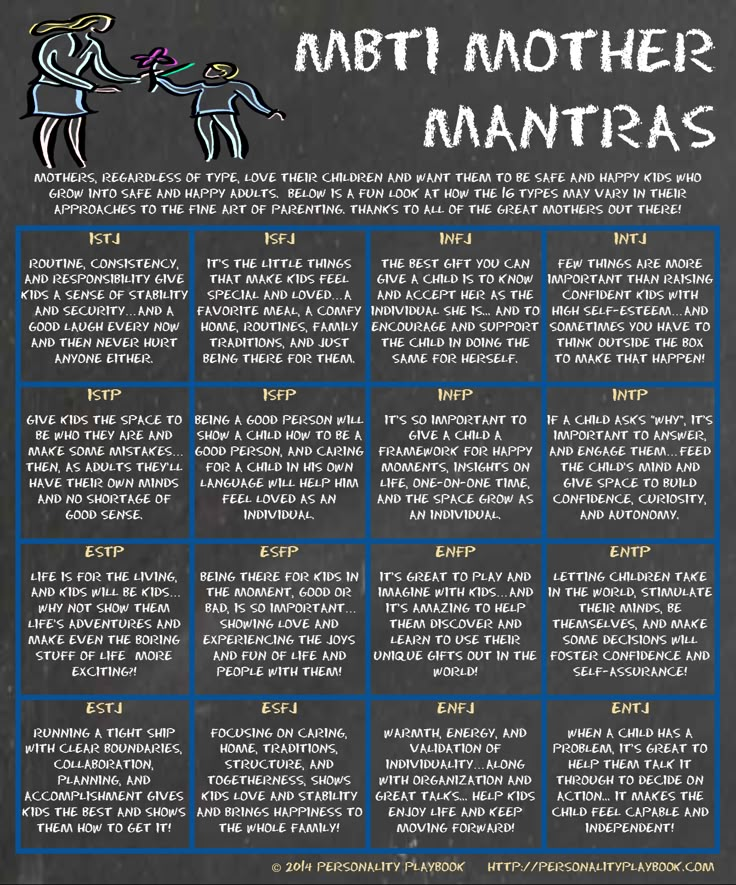 The actual illusion is an old Pantomime trick.
As a result of the "psychedelic revolution" of the late 60s, a culture of music, fashion, and dance was formed. The manifestation of one's individuality in this form is relevant to this day. The disco style influenced many other styles that appeared later.
He has gained great popularity all over the world, thanks to the music to which he performs. This trendy dance direction helps to get not only an excellent sports form, but also provides an opportunity to show "aerobatics" in clubs. The style evolved from "Hip-Hop", became more diverse and complex. The abbreviation "R&B" stands for "Rhythm and Blues". As a rule, it is danced at the level of improvisation.
Trance as a stylization of dance technique, with a softer nature of movements based on the specific features of electronic trance music, absorbed mainly movements that anyone can perform without special physical training.
This is a dance of deep feelings, not always clear to others.
This is not a style of dance, but the level of mastery of any style. The art of arbitrarily combining the movements of all styles known to you in an arbitrary order without the participation of logical memory, using motor memory.
Other directions of club dance are "Hip-Hop". The music of these styles is less aggressive, the movements are freer. This is a rhythmic, jumping technique. Hip-hop can be distinguished by a spring and, as the name implies (hip-hop - small jump).
Emulation of robot movements, setting fixations and many other effects. The inspiration for the development and improvement of the Robot was pantomime.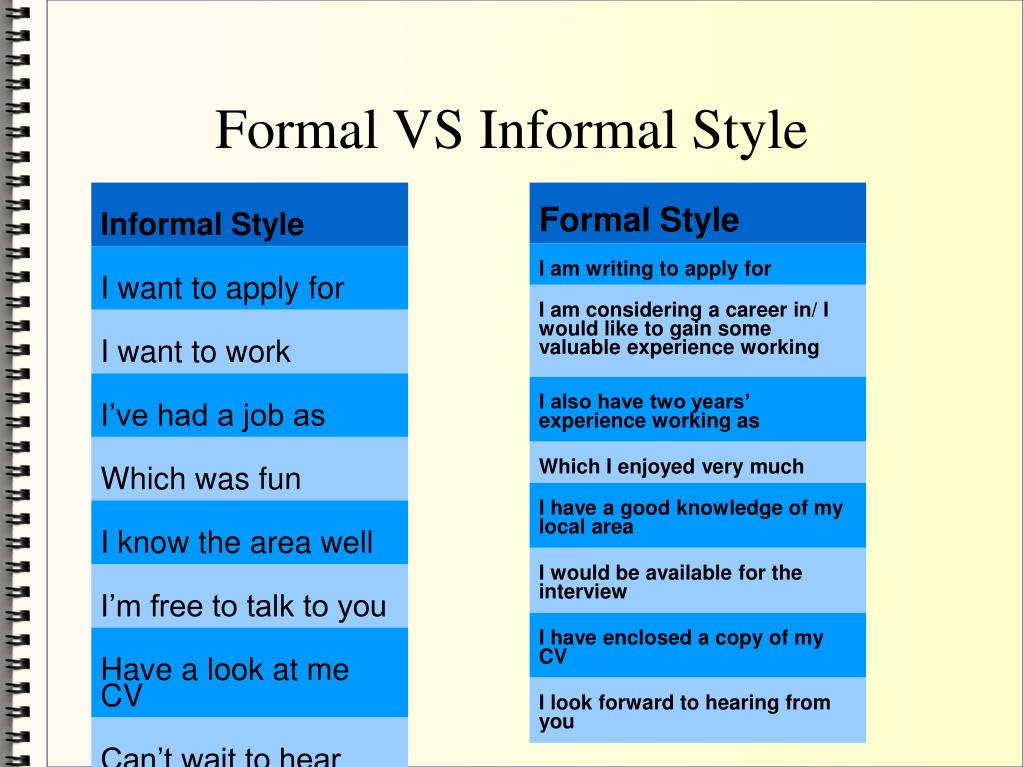 Animation and futurism lives in most people. The hydraulic movements of a robot performed to music that is getting more and more rhythmic. One of the first robot dancers was James Brown ("Goodfoot", 1969), Los Angeles. The Tick - used in the Robot (Robotics) dance style. The movement gives the illusion that the parts of the body are mechanical, in character and fixation, or start with a push.
This style refers to the "old school" of breakdancing and consists of geometric movements with all parts of the body that are performed at right angles. The style looks like a geometric mosaic. This style imitates scenes depicted on the walls of Egyptian pyramids and temples. Combined with the style of The Tick, includes circular rotations of various parts of the body.
Soft movements of the whole body.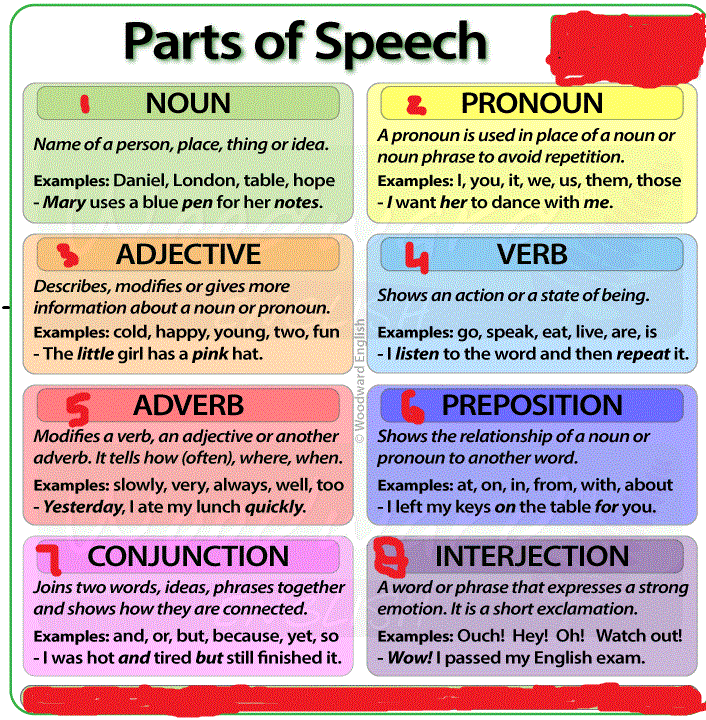 The style allows you to master the "wave" technique that you can perform with all parts of the body, as well as learn a large number of smooth movements. These movements are used in most other styles of dance as an auxiliary.
Dance moves for the dance floor, which can be easily combined with each other in any sequence, which allows you to develop the ability to improvise. The style is danced at half strength, so you don't get tired. Usually includes movements from different styles and directions.
Dance moves that can be performed by anyone without special training, simple movements of the legs and body, used in discos, useful when moving from one style of dance to another.
The power dance style, which has become a classic, is used when participating in battles, dance competitions (dance competitions), and includes simple acrobatic elements.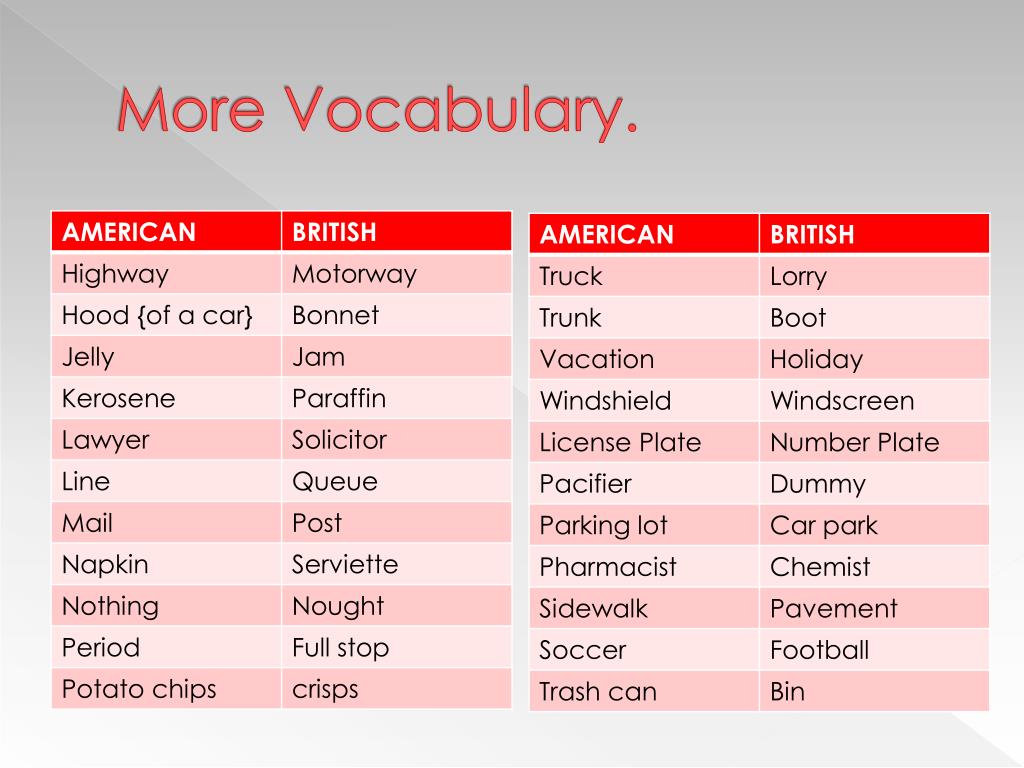 According to Ejoe Willson, considered one of the best dancers in New York, House was born in 1988 as a dance to house music. House differs from Hip-Hop, as Ejoe says, in that when you dance house, you subordinate your body to the melody, while in Hip-Hop you subordinate your body to the musical beat. House is danced in almost all progressive dance clubs. It is distinguished by high speed (like all club music), sharp hand movements, with a certain kind of quality.
Electric wave effect. A mixture of plasticity and movements of the Robotics style.
Breaking in its own right, a modern masterpiece bordering on the impossible. Breakdancing is one of the four elements of Hip-Hop culture, usually performed to DubStep or Hip-Hop music.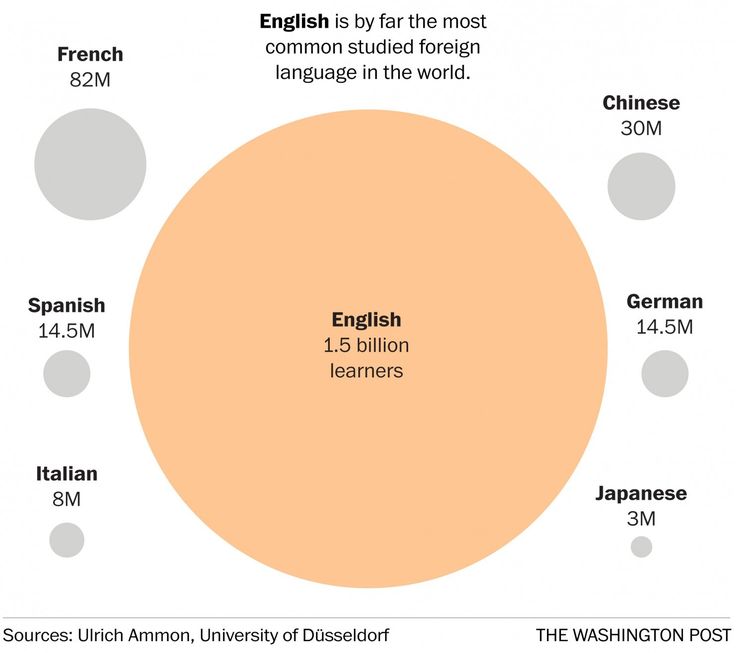 The technical essence of the style is the control of "torque" in all possible positions, i.e. continue to rotate or be held on any points of support, even on the head. There are four main figures that laid the foundation for many variations in the performance of break dance. This is the most complex acrobatics superimposed on the rhythms of music. The Power Move is perfect for short, stocky breakdancers.
Difficulties: training is associated with injuries, with age it will be necessary to significantly adjust the technique and manner of performance. Or you will have to give up the practice of "lower" breaking altogether. Not any weight is suitable for this dance and you need to be in good shape.
Modern dance styles ⋆ Moscow Dance Center MDC NRG
Hip Hop is a very dynamic and fast dance. It belongs to free-style street dances, improvisation is welcome here. There are many styles of dance from very plastic to frankly aggressive.
Hip Hop Choreo is a style expressing precision and grace of movement.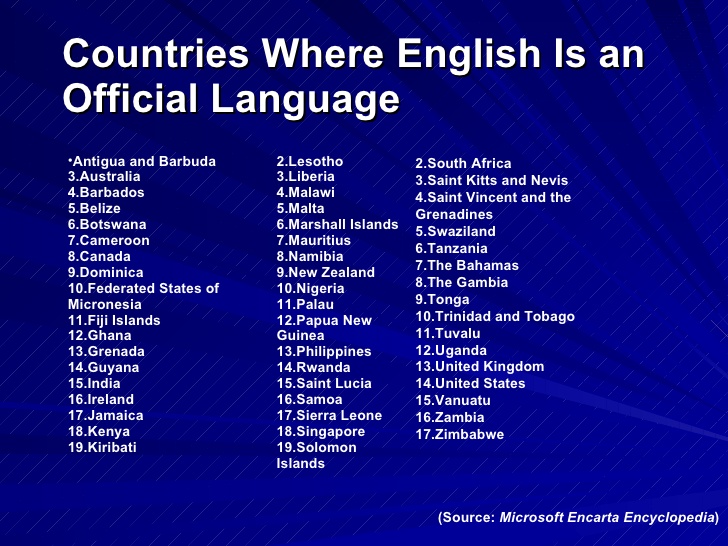 Its other name is LA Style, and this is one of the most spectacular and spectacular dances. Combining many directions, the dancer makes a dance specifically for the composition. It looks very spectacular.
Street Jazz is also a free style. It combines the best elements of various directions. This dance contains many small elements, smoothly flowing from one to another. This is a very beautiful and contradictory dance at the same time.
House is a trendy, very dynamic dance. Here, the active work of all the muscles of the body is welcomed, many styles are combined. The dance originated in one of the nightclubs and quickly spread among young people. Today house is a very interesting dance style. Requiring serious preparation and great endurance of the dancer.
Jazz Funk is a style with elements of classical jazz. However, this is a more free dance, improvisation is also welcome here. You can see the brightest elements of street styles. Dance contributes to the development of endurance, plasticity, gracefulness of movements.
Looking for a way to express yourself? He is for you.
Contemporary is quite an interesting style. He uses ballet technique but avoids well-defined movements. This dance is a great way of self-expression, it allows you to bring something new to modern choreography. This style will help to work out the technique, learn to control your own body, observe the coordination of movements.
Booty Dance /Twerk. This dance combines two types of movements. Slow rotation of the pelvis and lower back and rhythmic movements of the buttocks. This is a very passionate dance, it is based on the excellent control of one's own body. Classes in this style will betray the girl more grace, courage and looseness.
Dancehall is a style that originated on the dance floors of Jamaica. It is performed to reggae music with the addition of modern arrangements. The dance is a reflection of culture, customs, traditions and Jamaica. Its performance helps to relax, and the incendiary rhythm charges with an excellent mood.
Reggaeton Fusion is a frank dance. It is a mixture of elements of hip-hop and gentle, sexy Latino. Can be performed in pairs or solo. The style was developed in Latin America, but today it is quite popular all over the world. Performed to reggae music with elements of rap, techno music.
Afro Dance. There are no complex elements in the dance. Many begin to dance from the first lesson. The direction is a mixture of elements of hip-hop and ritual African dances. The dancer completely relaxes and allows his body to move freely to the rhythmic sounds of the music.
High Heels - an eccentric dance. It has everything: femininity, provocation, sexy rhythms of pop music. Choreography is set for each specific track. The style is reminiscent of jazz-funk, but performed in heels. The direction seems complicated only at first glance.
Lady's Style. The main distinguishing feature of the style is a pronounced sexuality. This dance is great for girls. Indeed, thanks to him, they will be able to reveal the grace of the body, become more feminine and attractive.
Go-Go Fusion is a club style that combines a huge number of trends. The ability to move beautifully, to feel the musical rhythm, to be able to quickly switch and improvise is important here. This dance will allow the girl to move confidently and with pleasure, to any club composition.
Strip plastic. The dance originated from striptease. His main movements are aimed at the disclosure and development of his own sexuality. Dance helps a girl to love her body, to become more relaxed, to find charm and grace. Here you do not need to undress, it is important to learn how to express your passion through movements.
Frame up strip. The main distinguishing feature of the style is provocation. This is a dance of expression. Here you can show passion, hatred, desire. When performing this dance, there are no limits in the form of embarrassment or decency. The style combines the rhythms and movements of the latest trends.
R'n'B - the style is in many ways similar to hip-hop, but it is more harmonious.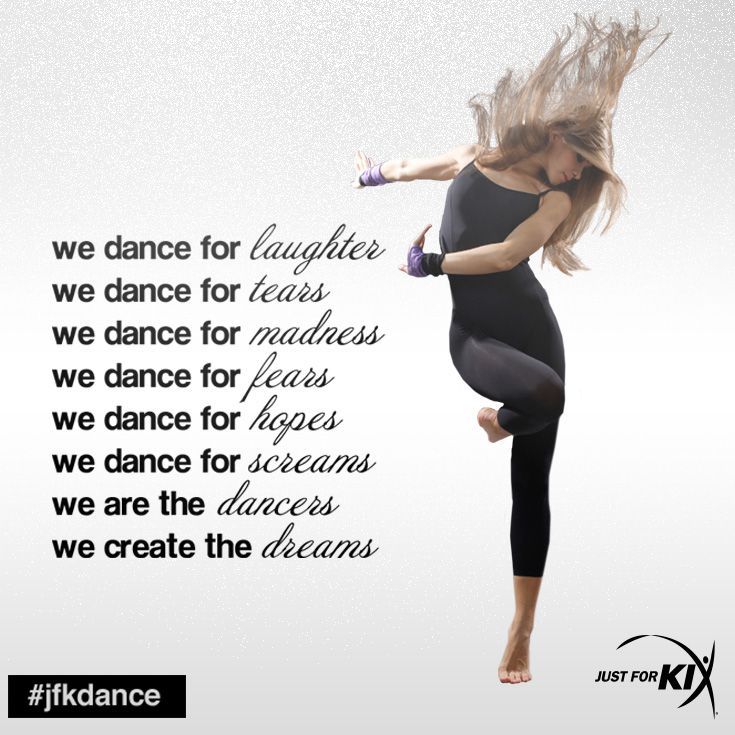 It reflects the sexuality and technique of the dancer. Performed to the music of African American performers. The style is distinguished by extraordinary lightness and sensuality. Here, smooth movements are replaced by hard fixations through the most unexpected transitions.
Popping is a technical dance. It alternates between rapid contraction and relaxation of the muscles. The technique of execution differs from other modern trends, because here the movements are unnatural. The direction originated on the basis of the movements of dancers during improvisations. Therefore, it simultaneously contains the basic elements of different dance styles and the latest elements.
Zumba. This dance is a combination of dance moves and aerobics. Dynamic dance allows you to alternately load a variety of muscle groups. Gradually modeling the body, burning extra calories. The direction allows you to hone the plasticity, to feel the musical rhythm. Get positive energy.
Tribal is a new direction of oriental dance.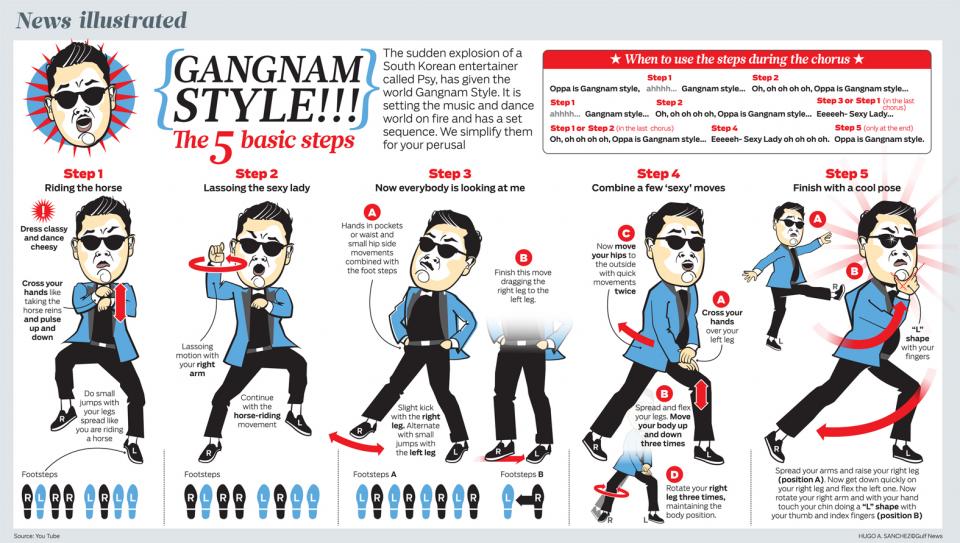 Oriental style movements in the form of rotations of the hips and abdomen. They are supplemented with new elements of the dances of the peoples of Spain, India and Africa. The music for this dance is reminiscent of the ritual compositions of the ancient tribes. Girls who perform it learn to reveal their inner attractiveness and sexuality.
Club latina. The graceful performance of the beautiful elements of Latin American dances to the rhythms of Cuban music is the main direction of the dance. Contrary to popular belief, you can also improvise here. Excellent posture, graceful gait and graceful movements. Here is what you will get as a bonus by doing this type of dance.
Vogue is not just a style, it's a show, a complete improvisation. Here the direction is set, and where the dancer chooses to move. The emergence of the style is as unusual as its implementation: initially, this direction copied the famous theatrical poses of actress Gretta Garbo. Today the style is adapted to house culture.

Contamination. The style is a symbiosis of modern jazz and hip-hop. Choreography allows you to combine the basic movements of each of the directions. This dance is incredibly dynamic, it can be performed to any music. This is an experimental dance, where a new choreography is born from each basic element.
Body Make. The name speaks for itself. This direction allows you to tighten all muscle groups, performing elements of dance and exercises. A special combination of loads of various types helps to maintain physical fitness, to find a toned body. Thanks to this direction, you will get not only a beautiful figure and posture. But you will also find peace of mind and a good mood.
Stretching is a set of exercises that help you get a great stretch. The complex allows you to make your ligaments and muscles more elastic. These exercises will help increase the length of the legs. A good stretch is necessary for any dancer, and most girls dream of it.
Body Ballet is a direction for those who choose grace, sophistication and lightness.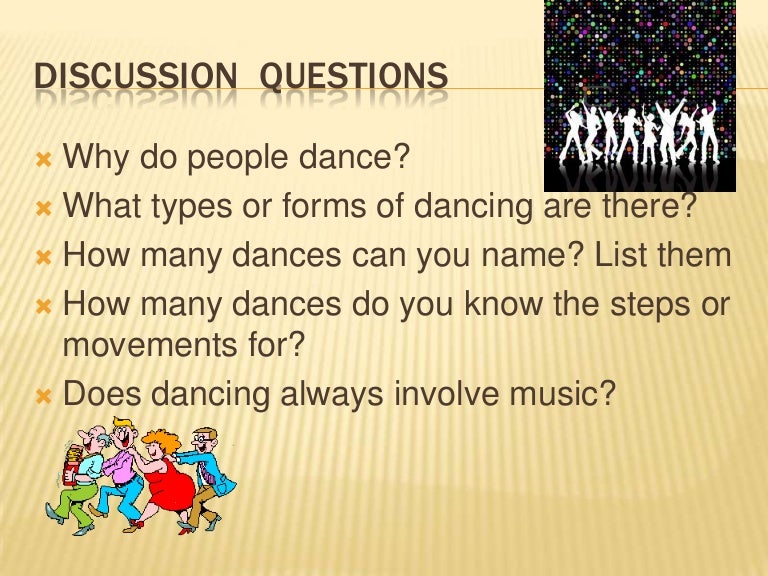 The body badet is based on classical ballet, therefore, during these trainings, you are guaranteed to acquire a noble posture and softness of movements. Do you want to get a more plastic, flexible and toned body? Start doing body ballet.
Dance Mix Kids is a clear and dynamic dance that combines elements from a wide variety of dance styles. Here they will teach you how to dance, easily adapting to a variety of styles of music. In training, you will get the necessary experience in order to light up any dance floor.
Girly Hip-hop. The basic dance moves are taken from hip-hop and jazz-funk styles. However, here the choreography is smoother, softer. The manner of presenting oneself to the public has been worked out, the style of movements is more focused on entertainment.
Choreography is a new direction that incorporates elements of various dances. This is a very specific, multifaceted action. The important thing here is that there is no stress. Style does not require preparation, there are no prohibitions in it.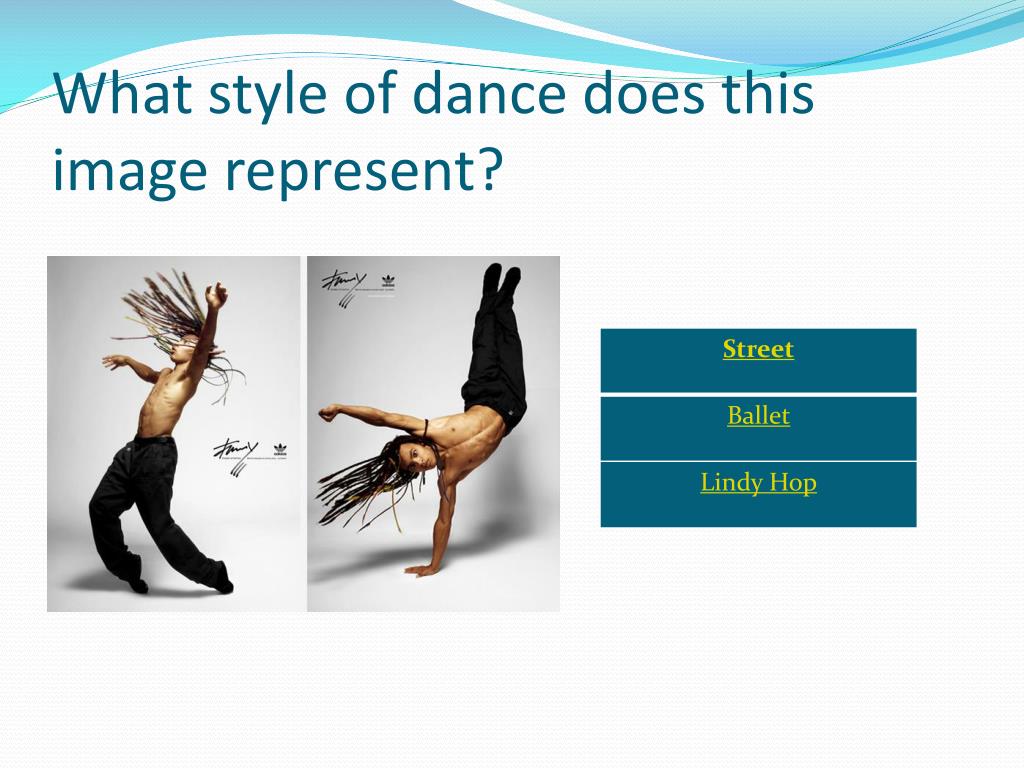 Krump is a harsh, aggressive dance. Crump reflects the character of the dancer and his worldview. The dancer quickly alternates movements, does it abruptly, performs many jumps. If this is a dance in pairs, it sometimes resembles a fight.
Jazz Modern is a unique dance where jazz culture with unusual African motifs miraculously combines with modern style. Here improvisation is combined with broken movements. Therefore, dance is ideal for people who want to express themselves.
Break dance is one of the offshoots of hip-hop that has gained immense popularity for the contradiction of movements with the basic laws of physics and gravity. A very spectacular dance that allows you to express yourself to the fullest. There is a set of basic elements here. The dancer is invited to independently build a dance to the rhythm of the sounding music.
The C-walk is a dark, rather cynical dance created by a Los Angeles crime gang. He received his recognition thanks to famous rap artists.