How to dance like les twins
Les Twins have signature moves that make them the world's most amazing dancers
Portrait of Laurent and Larry Bourgeois by Shawn Welling / Wikimedia Commons.
Les Twins is Laurent and Larry Bourgeois, a pair of identical twins. They stand a striking 6'4″ in height and became known for their amazing dance moves.
Their expert sense of interaction, comedic timing, and flow will catch you by surprise. They integrate dance moves that mimic slow motion, rewind, fast forward, impossible physics and more.
The pair were born in 1988 in Sarcelles, France. They started performing when they were 12 years old and are completely self-taught. Their nicknames are "Lil Beast" and "Ca Blaze."
They made their first professional appearance in 2008 on the French television show "Incroyable Talent." The pair are masterful choreographers and have also worked as models, actors, producers and designers.
The brothers are also entrepreneurs and are the creative directors for their brand "Eleven Paris.
"
What inspired the twin's signature moves?
Laurent and Larry shared that they drew inspiration for their dancing skills from artists like Jim Carey, Jackie Chan, Bruce Lee and Michael Jackson. They've honed their moves with help from their coach Abibou "Playmo" Kébe In addition, the pair credit their siblings, who also are dancers.
Les Twins iconic rise to fame
The pair achieved international stardom in 2010 when their performance at "World of Dance" in San Diego went viral on YouTube. Their routine was seen more than 46 million times.
advertisement
They were invited to appear on "The Ellen DeGeneres Show" on November 9, 2010. This appearance helped to further spread the recognition and awareness of their unique dancing and choreography.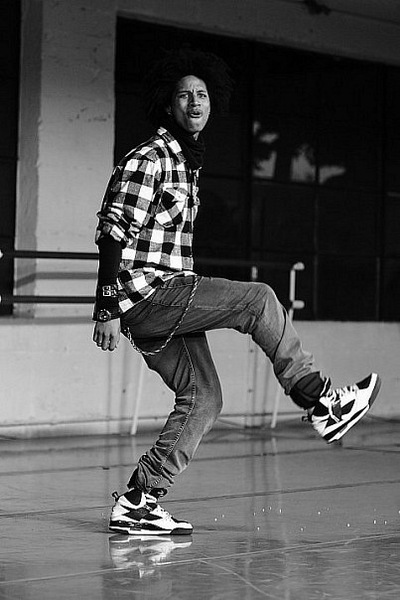 In 2011, they were the champions at "Juste Debout," a prestigious street dance competition featuring artists from around the world.
In 2013, Les Twins returned to the World of Dance competition.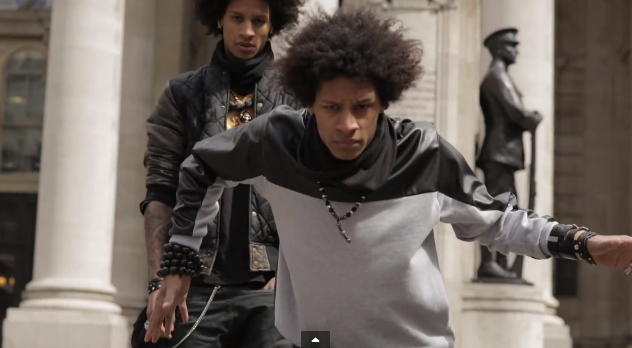 The pair showed off a fresh set of signature moves. Their performance helped to solidify their fame further. In addition, their appearance positioned them as a global brand for new style hip-hop dancing excellence.
The twins were invited to compete again in Jennifer Lopez's "World of Dance" in 2017. They handily won this reality dance competition and earned the $1 million grand prize.
Additional Les Twins appearances
The team has appeared in music videos and live performances with artists including Beyoncé, Meghan Trainor, and Missy Elliott.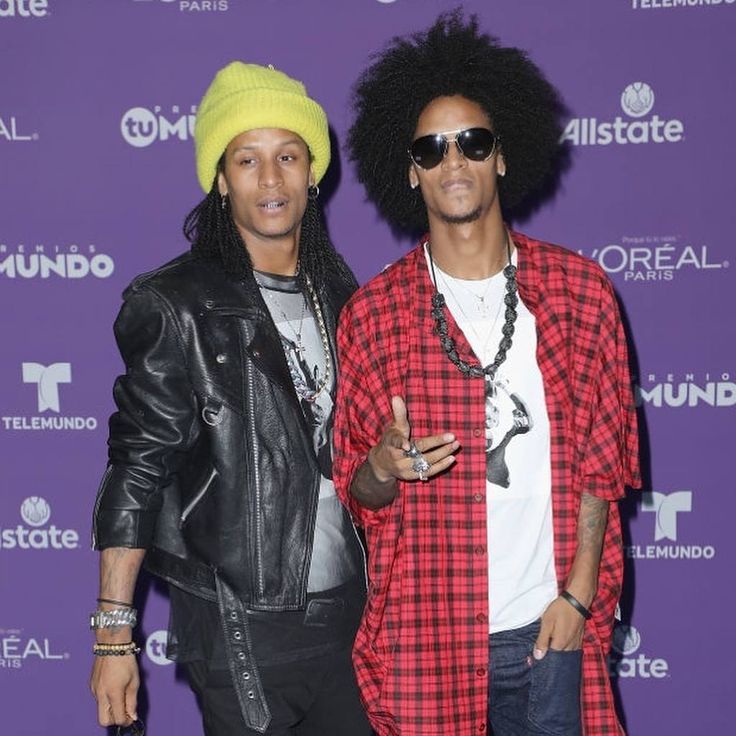 Where to learn more
For more from the twins, check out their official channel on YouTube and follow them on Instagram.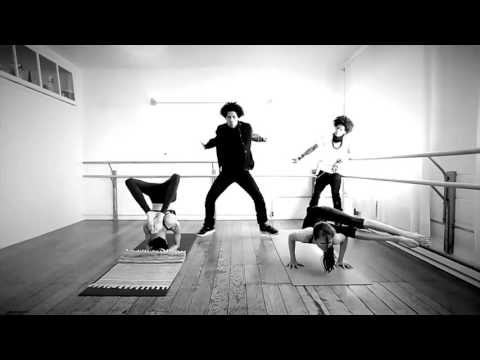 advertisement
advertisement
advertisement
In conversation with Les Twins
We had a delight speaking with two incredible artists Les Twins.
When and how did you start dancing and what role does it play in your life?
The love of dance runs in our family: our roots are strong — we're the last of 11 siblings, and when you're from Guadeloupe, you know how to dance! Our mother was a singer and a dancer; everyone in our family has their own dance style. But in Sarcelles, being twins and dancers hasn't always been an advantage. There are lots of reasons why we've never stopped moving. Our life has given us a lot, physically, to express through dance but it goes beyond movement. We have a lot to say. It's about who we are, where we come from, and what we have become through dance.
If you had to name one life-changing event, which would it be?
When we realized that dance could take us so far.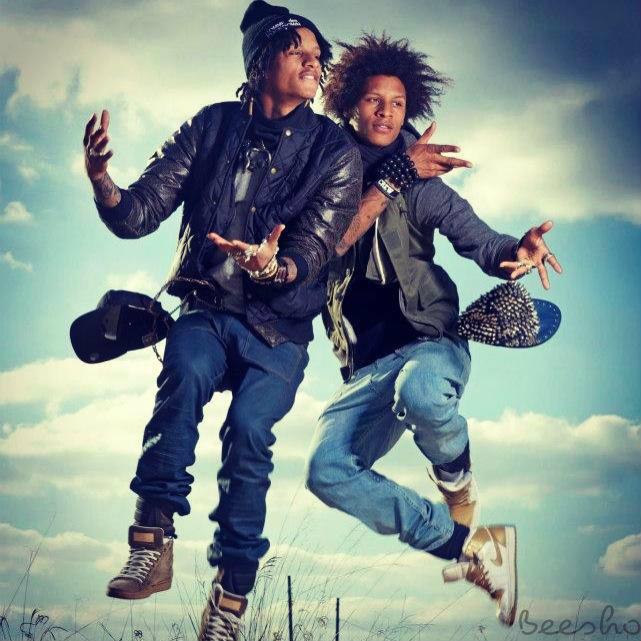 From that moment we decided to incorporate it in everything we do — video, personal style, music, staging, producing. We never do anything by halves. We both want to be the best. And thanks to a little brotherly competition and rivalry, we evolve a little more every day. Movement lets us transform emotion — everything we've experienced, everything we are is right there in our moves. 
.
How do you express yourselves through fashion?
We wear pieces that stand out, that not everyone else is wearing. We want to express our own aesthetic with the things we wear. That's what we tried to do with our capsule collection for Hennessy as well. It's a real source of pride for us to be the bridge between Hennessy and fashion. We have experience in the fashion industry, so doing a Les Twins capsule collection was a perfect fit, and Hennessy really let us put it together the way we wanted. 
How did the collaboration with Hennessy come to life? 
Hennessy came to us with the question if we wanted to collaborate with them.
Of course, we were very honored and it immediately felt good. What's amazing to us is Hennessy's willingness to make this collaboration so personal, representing France through two people of color whose story is two centuries removed from Hennessy's story – and yet so similar. We had a very urban image of Hennessy because it's been a part of our orbit ever since we started dancing: our friends order it in nightclubs, it's part of street culture, and hip-hop especially. So it was a natural collaboration even if we don't drink often, personally. To be masters of our art, of movement, we need to have complete control of our bodies. 
There are two original limited edition bottles designed. Each bottle features a likeness of one of you. Are there any differences in your characters?
We're identical but different in life, in our personalities, and dance. We're like yin and yang. When we dance together, the power is incredible. Each of us is strong on our own, but together we are unique.
We bring together two different dreams. We succeeded in leveling up to go wherever we want, to open doors that never would have been open to us before. Les Twins are unique, but there's also a lot more to us — together and individually — than meets the eye. 
How do you like to drink your Hennessy?
We both made our own cocktail together with Hennessy and mixologist the mixologist Clément Faure who captured our personalities and translated that into cocktails. Larry's cocktail is called 'CA BLAZE COCKTAIL'. It's a fizzy cocktail with floral, spicy accents, it showcases the full-bodied of Hennessy Very Special combined with vanilla and elderflower. The cocktail of Laurent is called the 'LIL BEAST COCKTAIL'. It's a bit more reserved than Larry's cocktail. The rich taste of Hennessy Very Special is complemented by notes of almond and nutmeg recalling French pastries, counterbalanced by the acidic tang of lemon juice.
What does Freedom mean to you?
Freedom to us is the ability to create.
What we create is emotion, art, a street spirit. It's like osmosis, a mix: we "dance" our life. Our movement is what makes us unique. 
Jan Schmid
twin dancers from the Kyrgyz Republic again impressed the jury. This time in Kazakhstan
https://ru.sputnik.kg/20170925/bliznecy-tancory-vnov-porazili-zhyuri-1035395439.html
Twin dancers from the Kyrgyz Republic again amazed the jury. This time in Kazakhstan
Twin dancers from the Kyrgyz Republic again amazed the jury. This time in Kazakhstan
The creators of the Hustle Twinz team conquer new heights: after returning from the show "Dances" on the TNT channel, they take part in a grandiose dance project... 25.09.2017, Sputnik Kyrgyzstan
2017-09-25T19:27+0600
2017-09-25T19:27+0600
2021-12-14T14:27+0600
/[html/meta= 'og:title']/@content
/html/head/meta[@name='og:description']/@content
https://sputnik.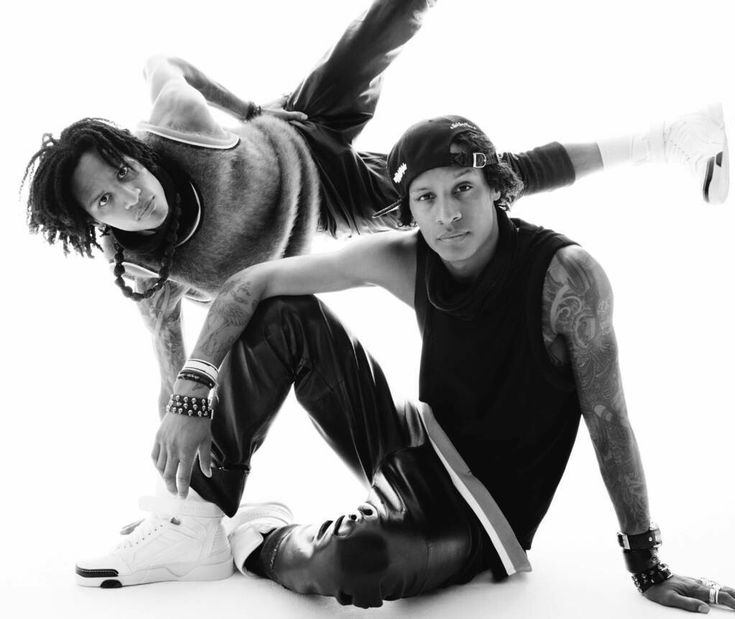 kg/img/103539/53/1035395375_0:11: 2376:1356_1920x0_80_0_0_40ce4a325b22b069031971589fcdaf01.jpg
казахстан
Sputnik Кыргызстан
+74956456601
MIA "Rosiya Segodnya"
Kyrgyzstani conquered the jury at the show "You are super! Dancing"
The second season of the dance project started this summer and has been broadcast on the Kazakh TV channel "Khabar" since mid-September. Representatives of Russia, Ukraine, Uzbekistan, Kyrgyzstan and Kazakhstan itself take part in the show.
The video of the performance of the Kyrgyz in the qualifying round appeared on the official channel of the TV project on YouTube.
In the qualifying round, they presented a hip-hop dance and solo improvisation. The jury members were delighted with their performances and applauded for a long time.
"We can't let you go, we say: 'Let's dance with us!'" one of the judges said and let the dancers pass to the next stage.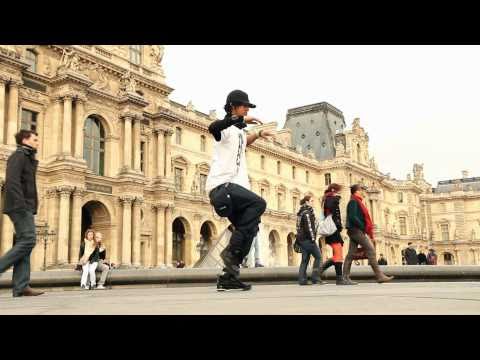 October
"The qualifying round was held at the end of July, and the TV version was presented to viewers over the weekend," the Kyrgyz participants said.0003
Television dance and entertainment show "Bile, Kazakhstan!" - Kazakhstani analogue of the international project "So You Think You Can Dance". In the final, 10 strongest dancers will compete for the title of the best.
Last week, the TNT channel showed the performance of the twin brothers at the "Dances" project, the members of which also admired their performance.
Twins from Kyrgyzstan impressed the jury of the show "Dancing" on TNT - video
https://ru.sputnik.kg/20170911/bliznecy-iz-kr-porazili-zhyuri-shou-tancy-1035150279.html
Twins from Kyrgyzstan impressed the jury of the show "Dancing" on TNT - video
Twins from Kyrgyzstan amazed the jury of the show "Dances" on TNT - video
The dancers are the creators of the Hustle Twinz team and participate in the fourth season of the famous TV project 11.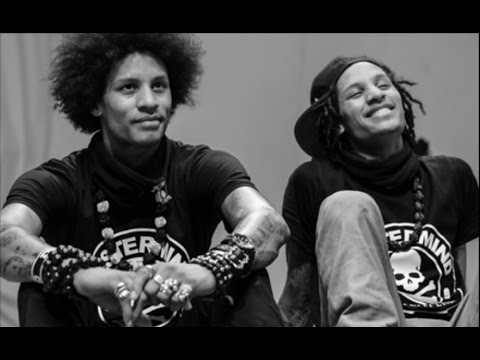 09.2017 , Sputnik Kyrgyzstan
2017-09-11T18:55+0600
2017-09-11T18:55+0600
2021-12-14T14:27+0600
/html/head/meta :title']/@content
/html/head/meta[@name='og:description']/@content
+74956456601
MIA "Rosiya Segodnya"
1920
1080
true
1920
1440
true
https://sputnik.kg/img/103515/02/1035150215_45:0:2265 :1395_1920x0_80_0_0_d59e3b313570afcde9beef006eb2aa0a.jpg
1920
1920
true
Sputnik Кыргызстан
+74956456601
MIA "Rosiya Segodnya"
Sputnik Кыргызстан
society, news, video, kyrgyzstan, culture, multimedia, tnt
society, news, video, kyrgyzstan, culture, multimedia, tnt
Nine-year-old student of Jean Voinov conquers the show "Dances. Children" on TNT
Last Sunday in the evening, the TV show project "Dancing" on TNT channel showed the performance of twin brothers from Kyrgyzstan Oma and Emir Asanbekov.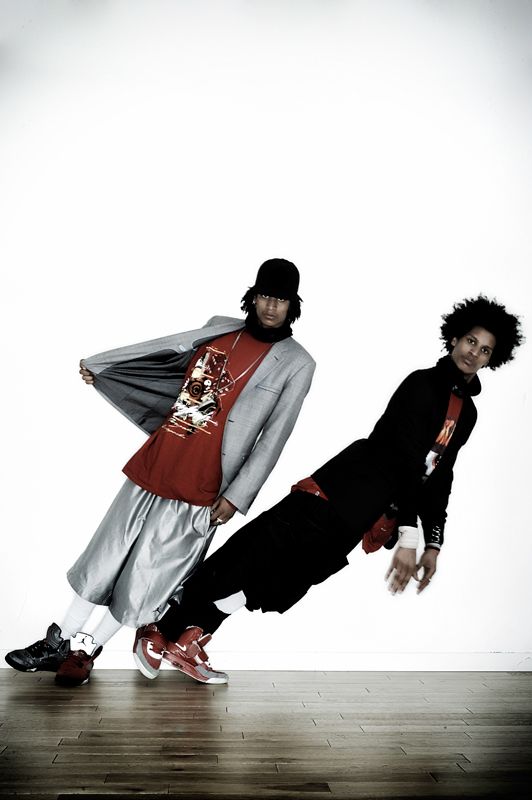 The dancers are the creators of the Hustle Twinz. The video of their performance was published on the official page of the TV project on VKontakte.
At the casting, a group from the Kyrgyz Republic presented a hip-hop dance. The jury members of the TV show, in particular, the famous singer Olga Buzova, were delighted.
"I don't know what others will say, but you are so cool! I liked your number, you are a reflection of each other. And in the number you seemed to have a rivalry," Buzova noted.
The sound of the komuz surprised the jury of the show "Dancing" on TNT
The singer asked the twins to improvise a dance to her composition "Few Halfs", and they complied with the request, surprising Buzova herself.
"Guys, you are touching and very funny! Be with us, you are in Dances!" - said jury member Tatyana Denisova.
Sputnik Kyrgyzstan correspondent was told by the dancers that they have been participating in the television project since May.