How to dance like a striper
Instructions on how to dance the first night at the Strip Club – Kate's Diary (Kate's Diary Agency Kate Hajduk)
If you want to dance in a strip club, here are three basic tips for you!
1. Start by learning dance moves and practice them!
2. Decide what to wear on stage and look for simple ways to stand out from the rest of the dancers!
3. Find your own music style that suits you and your dance moves!
With a little willingness and confidence, you can earn a considerable amount of money even on the very first night!
Below, I will introduce you to the three basic tips described in detail, step by step to make it easier and you bolder to enter the stage on the first night!
FIRST METHOD! >
DANCE GUIDELINES.
Choose the music you want to dance to.
If you have the option to choose a song at the club, do it! Thanks to this you will feel more comfortable during the show. Try choosing two songs, one faster and the other slower.
Get Work on two choreographed for yourself. Thanks to this, when you enter the club you will can feel the atmosphere and then decide which style you want to dance today.
Find out if you can choose your own song at the club or if there is simply a top-down playlist.
Take your clothes off slowly.
Do not take everything off at once! Remember that it is should be an erotic, mysterious, feminine, and sensual dance. Slowly  remove one thing about every 30 to 60 seconds. Then wait an extra  30-60 seconds to get rid of the last piece of underwear such as a bra or panties. (If it is a full strip club). Make contact with your customers, for example, act as if you were to take off your bra, sliding 1 strap down, smiling at them, and then pulling it back. You can also hook your fingers to the sides of the panties and gently move them, and finally wink
Move seductively around the stage.
Touch your body. Walking with slow light steps is a reflection of your sexuality.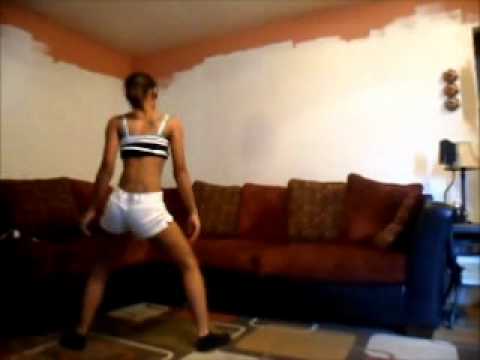 Try to writhe around the stage, gently touch the hips and thighs, sliding your fingers through your hair or moving your hands along your body. Make sure you dance in time to the music.
Make simple moves that each of us can do.
It is an easy move that you can add while dancing to showcase your strengths. In this case, legs and bottom. Stand with your legs slightly extended, lean your back on the tube, put your hands on your knees. Then slowly go down. Then come back the same way. You should have the tube between your buttocks. When you are on straight legs, lean forward. Try to make this move face to face with clients to give them a full view from the front and side.
Try the so-called "Zigzag" lying on the stage.
Lie on your back and straighten your legs towards the ceiling. Then bend your back to gently lift it off the ground. Bend your knees, and start making them full circles by touching your body and looking at the customers.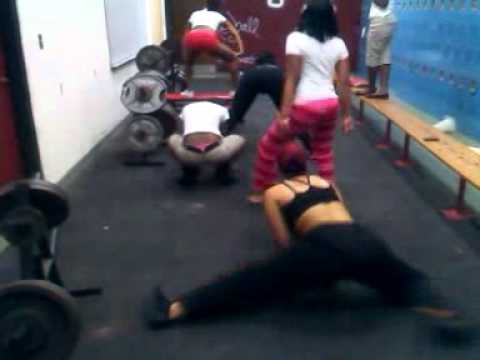 Bend over, touch your toes, then stand up sensually.
This move attracts attention and is a great way to highlight your strengths. Bend slowly, as if you want to raise something from the ground, touch your toes (or calves as far as possible), then start to rise. When you are halfway up, pull your body up and throw your head back.
> Tip: If you have long hair, pull back during the show and sometimes throw your hair back. It looks very sexy.
Make a move for beginner strippers!
Dancing on the tube may seem easy, but it requires some practice to do it gracefully. This step is the easiest to master because it does not require weightlifting. Just hold the tube with one hand, seductively stepping around it.
Here are two simple tricks that are great to start with. They do not require much strength, and even with medium flexibility, they can look nice. Pay attention to key points and train!
Sexy hips with a large dose of sex appeal
Stand a little apart from the tube and start moving your hips freely.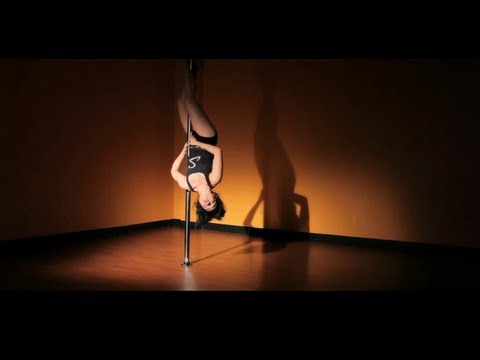 You need to learn pelvic and hip isolation. That is, you stand in a small step and try to push the pelvis forward as much as possible (but only the pelvis itself, with the rest of the body staying still) and then backwards. These are pelvic isolation. Then the same thing but sideways, i.e. isolation with your hips (you move your hips all the way left and right). If you have mastered it, go "square" – hips forward, then right, then back, and then left and back again. Then make it faster and smoother. Remember that every time you must hit a point, i.e. front, right, back, left, but transition smoothly to each point.
Sensual waves with which you can experiment and improvise.
Relax to start with. Loose hair Standing. Music, lighting, and outfit greatly affect how you feel and move. Listen not only to Your body and but to yourself. The feeling of being made of wood is the result of stress, tension, and a sense of uncertainty – reject the opinion of others about yourself. You are WHO YOU WANT! We start with the legs positioned, stand in front of the pole, and holding the pipe with both hands, you make the movement starting from the chest, stomach, and hips.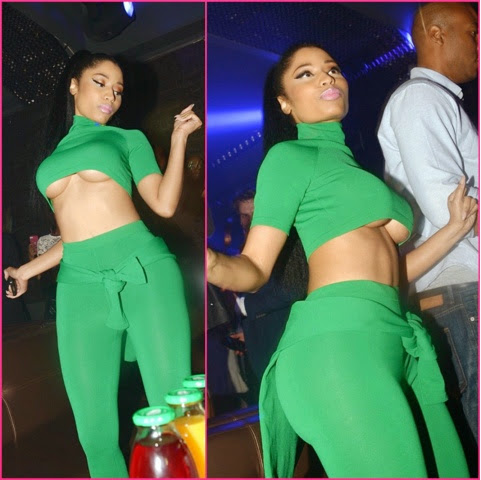 You will have to locate these three movements in your body. A common mistake is that the hips and stomach are treated as one point, and then this wave does not look half as enticing. The first move  makes one area come into contact with the tube, while the other two areas do not make contact.
1) If the chest goes forward, the hips retreat.
2) The moment your hips go forward, your stomach goes, your hips come under you.
3) At the last point, the hips go the most forward, the rest deflects.
 It is worth learning how to turn around the pipe from the very beginning and then add new figures that you get to know so that the progression is most noticeable. We learn to be familiar with the pipe, using two and one hand, variations of rotation, getting up from the floor, climbing the pipe and sitting on it. Working on the delicacy of movements.
Combine all the moves to create a nice layout.
Create your own list of moves. Choose those that match the different parts of the song you will be dancing to.
Remember to take your underwear off in 30 to 60 seconds. For example, during a short song you can try zigzag lying down, stand up, make a basic figure on the pipe, and then remove the top. However, during the slower part of the song you can walk in slow motion and lean seductively.
SECOND METHOD! > CHOOSE THE RIGHT OUTFIT!
 Choose something red, pink or white (if the club has UV).
To draw the attention of customers. These are striking colors, so it's a great way to stand out from other dancers. Choose a pink bra and panties covered in a tight red or white dress. If you do not have any styling ideas, write to me! I know designers who make costumes / creations especially for strippers.
Choose underwear / clothing that will be easy to take off.
If you start dancing in a dress or full dress. You need to pay attention to whether it is easy and quick to remove. For example, instead of zippers and buttons, choose clothes with press-studs and Velcro fasteners.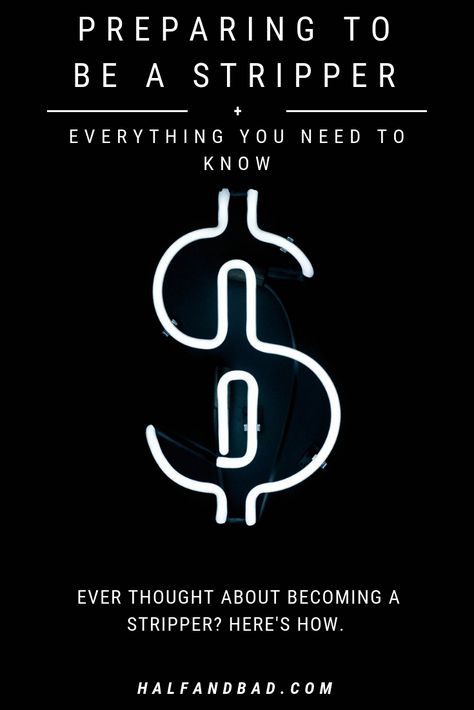 What to do if you have nothing at home that is suitable for the first show.
If you do not want to buy a new dance outfit, ask if the club has any interesting items or outfits that you can borrow for your first time.
 Wear shoes in which you will feel confident.
An unruly fall or slip during the first show can affect your performance and most importantly your well-being. Make sure you choose a pair of shoes that are comfortable and that make you feel sexy. You can wear high heels / heels. To start with, look for shoes with non-slip soles. They usually have rubber bottoms that will provide additional traction on stage. I recommend buying so-called " glasses "brand" Pleaser Shoes "These shoes are intended specifically for pole dancing.
Style your hair and makeup to look sexy and stand out.
You know what hair and makeup look best for you, but a few simple strategies can help you stand out more.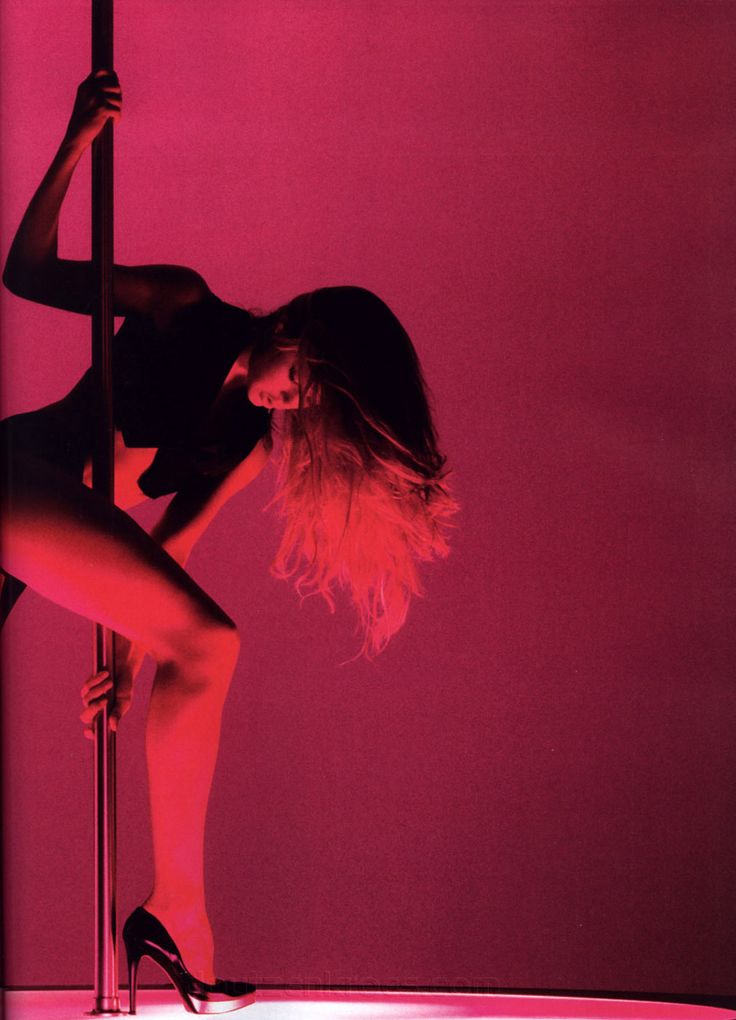 Some things you can try overnight are:
 Wearing artificial eyelashes to make your eyes look larger. Most men find long eyelashes sexy.
 Choose a red lipstick to draw attention to your lips. This will make your lips immediately noticeable, which can help to attract the customer's attention.
 Style your hair loosely and warily so that it looks like you just got out of bed. This will give you a sexy and natural look.
 Remember about manicures and pedicures. Well-groomed hands and feet are an especially important aspect
THIRD METHOD! STAND OUT OF OTHER DANCERS!Choose a nickname that will stick in your memory.
It is best to avoid popular stripper names like Blanka, Agnes, Candy or Alis. Instead, choose a sexy-sounding name that also seems to be your real name. It can be any, if it is not your real name. This will help protect your privacy. For example, if you want the name to start with "O", you can choose Olivia, Oktawia or Ola.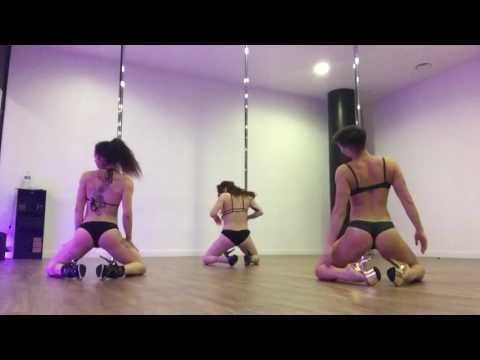 If you want something that starts with "K", Clara or Karo.
Smile and have fun while dancing.
If you look bored or unhappy while performing on stage, it is not sexy. Show that you have a great time during the show. This will increase your chances of tips or private customer interest.
Keep eye contact with clients while dancing.
Making eye contact shows confidence, and it is sexy! While dancing, look at potential customers to show that you are good at what you do! Avoid looking at the ground or the ceiling.
END THE SHOW WITH A NICE FIGURE OR MOTION
Your last move is your grand finale, so make it interesting and unforgettable!
Katarzyna Hajduk > Kate:*
How to Become a Stripper & Quit Your Day Job
Skip to main content
By Elle Stanger
Published on 10/27/2016 at 12:01 AM
Steven Clouse/Thrillist
‌
It takes more than pole-dance classes and locker-room selfies to become a stripper.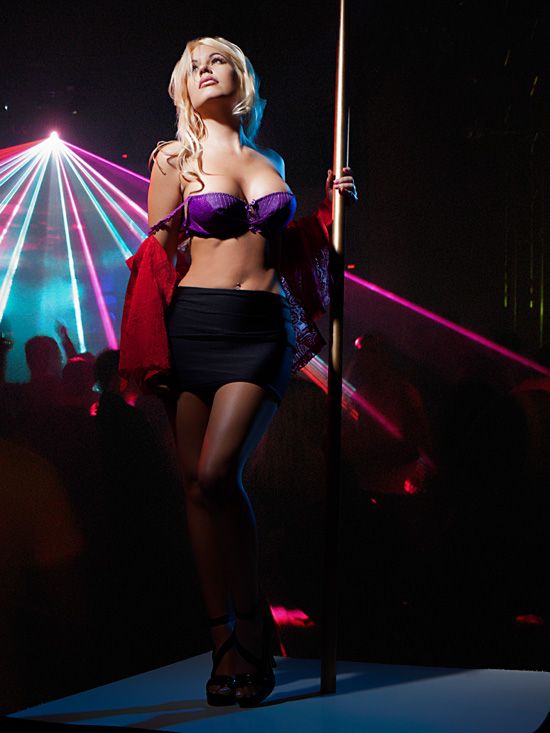 Stripping -- and the hustle of selling your time and company -- is a competitive sales job in a highly stigmatized atmosphere.
As a stripper of seven years, I know that my chosen work is not for everyone. I formerly worked in retail and healthcare, and I also know that those jobs are some of the most exploitative and depressing ways to make minimum wage. And so, when the times get tough, the tough get stripping! Here's to supporting adult entertainment in a consensual, informed manner.
Learn how to dance
Strippers need to be able to dance -- so if you want a gig in this industry, you'll need at least a couple basic stage moves. YouTube hosts hundreds of videos, especially if you do a "beginning pole dance move" search. Eye contact, smiles, and body awareness will go much further than back-breaking Cirque du Soleil maneuvers, at least at first.
Always remember to point your toes when you dance so you don't look like a naked adult tromping on a playground.
And no matter what, under no circumstance are you to lick the pole a la Showgirls.
Thrillist TV
Find a club you feel comfortable in
Go online and read reviews. Visit TUSCL.net (the ultimate strip club list) for a comprehensive list of venues. Yelp can be valuable -- but please read all reviews with a grain of glitter, since negative reviews are often left by bitter ex-patrons who were ejected for poor behavior.
Visit clubs during various hours so you can get a feel for the vibe and crowd. Staff -- and especially patrons! -- can vary wildly by just a few hours. A day crowd might be blue-collar workers on lunch break, while Friday nights will feature millennials doing Jell-O shots.
What are the house/club rules? Do you agree with them? If doing a full-contact nude dance for $10 sounds too low (it is), keep looking for a place that encourages the workers to be able to financially support themselves.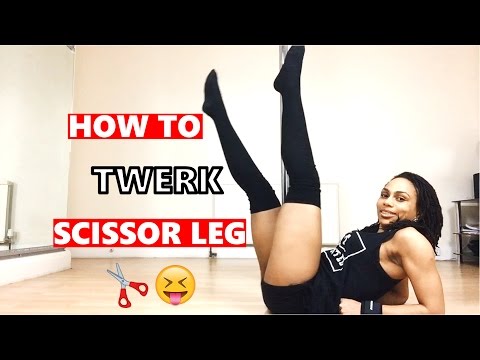 We're all here to make some money.
Are the strippers at the club protected? Does a bouncer walk them safely to their cars after shifts are done? Are there rules regarding touching and drug use? Find out. Also, ask about the hiring practices.
Most clubs will have you fill out a form, hopefully make a copy of your ID, and will require an audition of at least one song on stage. Yes, you will have to get naked on your audition! That's what you'll be doing hundreds of times over if you get hired -- so let's make sure you can at least walk a few steps without falling down.
Figure out your brand     
Congratulations, you're hired! Now you're tasked with figuring out how you wish to portray yourself in order to encourage the most revenue.
What kind of fantasy are you selling? Are you a nerdy gamer-girl nymph? Punk-rock Barbie? Burlesque siren? Runway model? Girl next door? To a large degree, the way you style and carry yourself will define your customer base.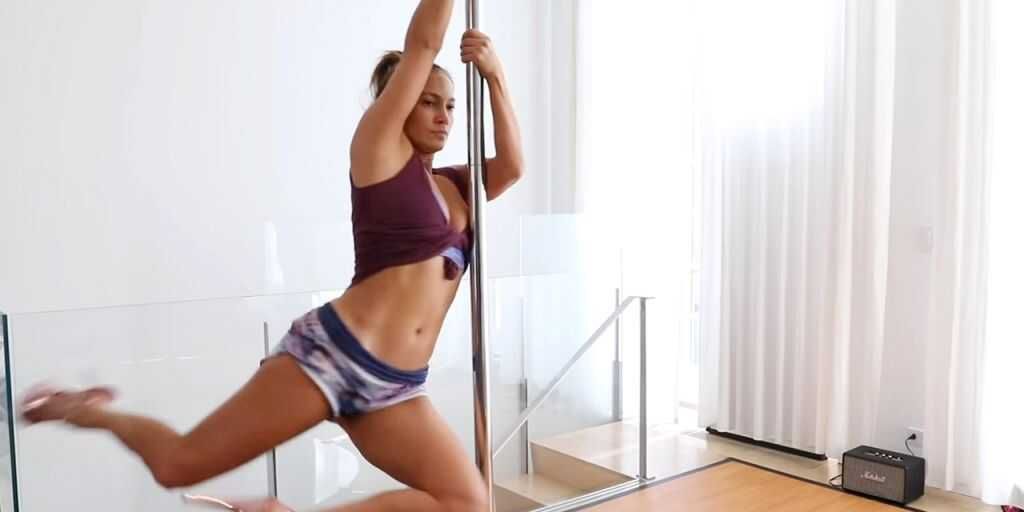 If you dress like a pro dominatrix, you will attract men who expect you to act domineering. If you wear little makeup, have hardly any tattoos, and keep your hair one color, you'll attract a wider audience that probably views you as less assertive.
Before picking out your attire, find out what the club requires. Do you need to change outfits every hour? Can you wear the same outfit for years until it falls apart? How tall do your heels need to be? Ellie and Pleasers are two go-to, stripper-friendly shoe brands strippers rely on for footwear.
Whatever your attire, ensure ensembles are resistant to Jack Daniel's stains... and can be removed easily. I avoid complex strappy contraptions; because the time it takes me to untangle a pentagram harness literally takes ticks off the clock when I could be hustling to do lap dances. Find what works for you.
Steven Clouse/Thrillist
Become a good talker
For many, this is the hardest part of the job.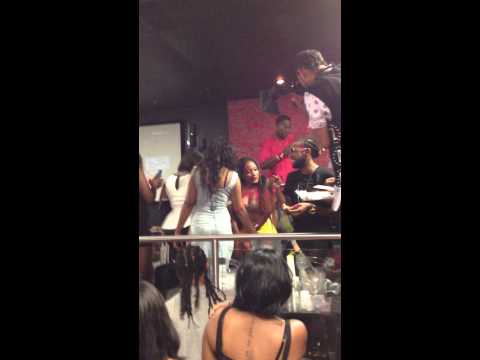 You will hear a lot of the same questions. What's your real name? Why do you do this job? Are your boobs real? What do your parents think? Do you have a boyfriend? Were you abused?
To which you can certainly respond: My real name is Sapphire but you can call me Diamond when I meet your mother. Because I have a great work ethic. Is that a real question? My parents know that I'm an adult so it doesn't matter. Yes, a few actually. Only by this conversation.
Don't let anybody pressure you into talking about what is YOUR personal business. If you can counter passive-aggressiveness with polite assertiveness, you'll be successful in weeding out the would-be customers who are more trouble than they're worth
A simple, "Have you been here before?" or "What did you do today?" can go a long way. A stripper's hustle is akin to speed dating: You're trying to gather information and get to know a total stranger in a very short amount of time.
Some folks want to talk, others want to listen to you talk, and many people will be happy to open up once you establish a rapport.
Avoid the soap opera
Avoid the hierarchy. Every competitive industry has back-stabbing co-workers. Be polite to everyone, don't repeat gossip, and lock up your items. Thieves lurk everywhere!
And PLEASE don't fall into the trap of dating your co-workers or bosses. This rarely works out well.
Your time and labor come with a price, because that's how transactions work. Practice saying, "No thank you, I'm not going to do that." Clientele will try to haggle you for prices, touch you more than is allowed, or simply refuse to pay you.
Remember that your time is an asset! You as a worker are able to refuse service, especially if someone is indicating that they don't respect the house rules or your personal boundaries. Get the money first if you can.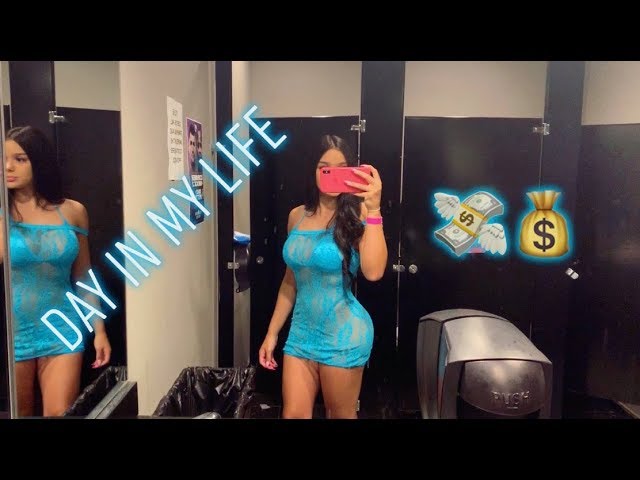 And if the guy asks (and they will), "You don't trust me?" that's when you smile and bat your lashes twice. "I don't trust anyone, silly."
Practice good hustle habits
Stay off of your cellphone. It's just bad salesmanship. If you went to a comedy show and you could see the headliner scrolling Instagram while waiting to be announced, you'd see him as half-assing his job, yes? If the waitress is texting while taking your coffee order, it's rude, and if the car salesperson is yelling at their boyfriend in the finance office, it's bad sales. Just put your cellphone away for the shift.
And don't take rejection personally. Some nights, people aren't going to be kind to you. Understand that their poor behavior is a reflection of their insecurity or self-internalized issues.
Value your money
Talk about tenuous! I've left a six-hour shift with $30, and earned $200 in a matter of minutes.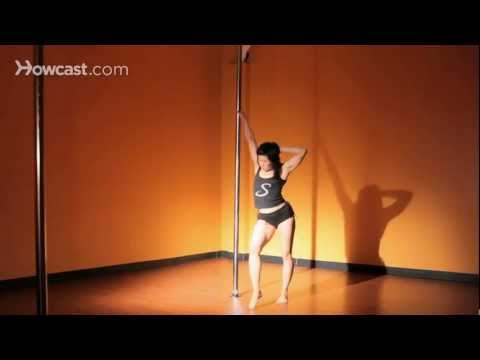 Strippers do not make an hourly wage! With such an unreliable income, I tell new strippers to save at least 10% of their tips in a savings account that does not link to a credit or debit card. Buy a fireproof safe, and be the only one with the combination. Talk to your bank or credit union about an IRA account, or some other option to grow and store your savings.
And be sure to save your receipts. If you're filing taxes, you can claim all work-related purchases as write-offs. That means hygiene items, clothing, makeup, and fitness and health purchases that specifically impact or relate to your job.
And DO NOT talk about your money. Ever. There is no reason for anyone to know your income. You might be 24 years old and making $80,000 a year; but boyfriends, girlfriends, family, and so-called friends will find ways to encourage your spending... most especially if it benefits them.
Steven Clouse/Thrillist
Practice good health habits
Don't drink too much, and avoid hard drugs.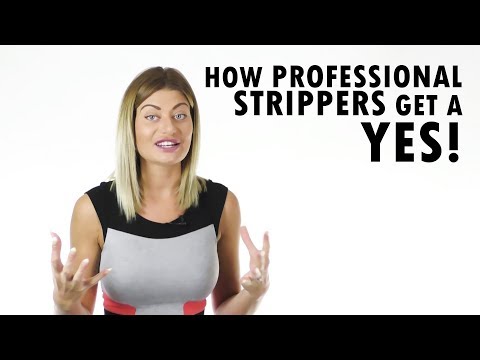 It's not sustainable. I've let loose more than a few times, to be sure. But hangovers stop being cool when they're part of your daily routine.  
In liquor-serving establishments, it's easy to get caught up in a wave of gratuitous drinks. But doing so means losing money, hurting yourself, getting in arguments, or being at a terrible disadvantage should an abusive situation arise.
And holy shit, people are so annoying when they are on cocaine.
If you use substances to escape the stresses of work, you need another job.
Be safe
Be very selective with whom you give your personal information to. I have had stalkers, and I have had privacy concerns. I rarely recommend giving out a phone number. It costs only a few bucks to decode a cell number, and creepers will pay that in order to get your personal information. I am reminded of how much I value my privacy every time my post office box receives fan mail from a correctional facility.
If people want to schedule club visits, create a stripper-specific email account and keep in contact that way.
Understand that this job has a timeline
I would love to be able to strip for another decade. But the truth is, I've seen young entertainers be forced into retirement by things like spinal injuries or torn meniscuses. Your body and mind will endure greater longevity if you take care of them both; so be sure to save money for when you are too stiff or stressed to be able to dance for dollars any longer.
Sign up here for our daily Thrillist email, and get your fix of the best in food/drink/fun.
Elle Stanger is a sex and dating columnist and writes all of her best material while on her back. Follow her on Twitter @ellestanger.
©2022 Group Nine Media Inc. All Rights Reserved.
Learning to dance striptease
Every woman at heart is a hunter and seducer. Even a gray office mouse and a modest bank or law office employee sometimes want to throw a formal office suit at the feet of their beloved, let her hair down and dance on the table no worse than Dita Von Teese.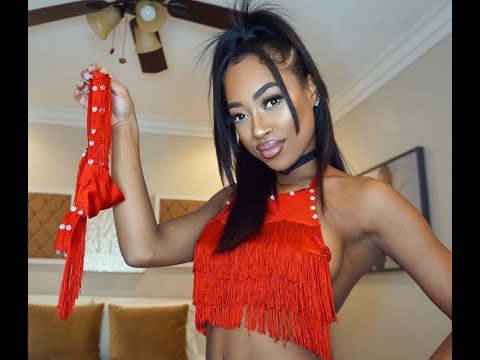 But it is one thing to want, and another thing to act. Real ladies see the goal and immediately find the means to achieve it. Our editors set out to learn how to move beautifully, and at the same time share their newly acquired knowledge with our readers. No sooner said than done! Natalia Novichkova, a teacher of strip plastic and other areas of modern dance, showed us a master class in sexual dance. Only the photographer Alexander Kochkaev had a hard time: it was not easy to concentrate on work - you don't see such steps in the lens every day. Natalia told us about the history of strip plastics, about the minimum you need to know in order to learn how to move beautifully and about little female tricks.
Back to the roots
Striptease is a dance, the performer of which demonstrates the sexual movements of the body, gradually getting naked. Strip dancers have beautiful bodies, in movement they master them to perfection. The harmony and grace of sexuality elevate striptease to the level of erotic art.
The name of the dance "striptease" comes from the English strip, which translates as "undress, undress". Professional strip dances look frankly, but intimate, beautiful and natural, vulgar rudeness is completely absent in them. Mastering the art of undressing to music may not involve the process at all.
Striptease is a dance style with the addition of basic movements imitating striptease, which is aimed at developing flexibility and emancipation of the body. Strip plasticity allows you to demonstrate emotionality and express sexuality in dance, learn to control your body and present it beautifully. Strip-plastic classes combine elements of classical and modern choreography, stretching, defile technique, Pilates and the main movements of striptease and modern styles.
Why do we need strip plastic?
Such dances are a rather energy-intensive type of physical activity, which belongs to the category of dance aerobics. They will allow you to correct flaws and emphasize the dignity of the figure, change the attitude towards your own body, increase overall self-esteem, increase charm, self-confidence and attractiveness.
You can not only train the body, develop coordination of movement and overall muscle tone, but also improve their elasticity and stretching. Not to mention what a wonderful surprise you can arrange for your other half. According to psychologists, a girl who moves beautifully is 70% more attractive than her more constrained friend.
Practice
To learn how to move beautifully to the beat of music, you need to know a few basic movements. When you master them, you can combine them in different orders, improvise according to your taste and create completely different moods for your dance. The main thing, as our column expert Natalia Novichkova says, is to feel the music and not be ashamed to look sexy and attractive. Even if a girl has sufficient physical data and is plastic, but at the same time she is clamped and, as it were, afraid of herself, a beautiful dance will not work.
Natalia suggested that we learn some simple basic strip-plastic movements, which even beginners in dancing can do.
The main trick is to make the movements smooth and flow from one to another.
1. Wave
Starting position - feet shoulder-width apart, body straight, hands on hips.

Tilt the head to the right, bend the right knee, lower the right hand down.

Tilt the torso to the right, continue to bend the knee more strongly, draw a circle with the right hand from the bottom up.

We straighten the body and lead it to the left side, bending the left leg and straightening the right, at the same time we straighten the head and run the hand along the body back to the hip.
2. Basic standing movements
Starting position - feet shoulder-width apart, one slightly bent, hands on hips, body straight.

Make a circular motion with the head without raising the shoulders.

Next, move the right hand along the thigh and at the same time make a circular motion with the right shoulder back; the same on the left side - while it is better to bend your knees, putting one leg slightly in front of the other.

Without lowering your arms, make a circular motion with your hips (you can make a more advanced interpretation of this movement - while the hips are spinning, run your hands over yourself, from the hips to the neck).

A little trick: when we turn the hips to the right side, we transfer the weight of the body to the right leg, we do the same to the left side.
3. Bunch No. 1 (with chair)
Starting position - sitting sideways to the "object" of your dance on the edge of the chair, knees together, feet apart, left hand on the back of the chair, right on the right knee, shoulders turned towards the "public", and the head thrown back in profile.

Slowly lower the right knee to the floor, running the hand along the leg and lowering the head down.

We rise sharply, leave the torso in a horizontal position, turn our shoulders away from the audience, legs wide apart.

Using the basic "wave" movement, raise the body, bring the right leg in a circular motion to the left, bringing the feet together.
4. Link No. 2 (on a chair)
Starting position – standing next to the chair, leaning down, touching the floor with one hand and the thigh with the other, make sure that the chair is right behind you, practically between your legs .
Slowly straighten up and sit sharply on the edge of the chair - legs in a wide position, knees bent, one knee looks straight, the other on the floor, make a circular motion with the hand and leave it raised, with the other hand hold on to the back of the chair.
We sharply spread our legs to the sides, forming an angle of 90 degrees, turn our backs to the "public", the arm is tense, we throw our head back.
With a smooth movement, we gather our legs together, run our hands along ourselves from the neck to the knees, coquettishly turn to the "public".
If you want to finish the dance more spectacularly, slowly stand up from the chair, bring your legs together so that one knee "looks" at the other, put one hand behind your back, and the other slowly move along the body and lift it up.
And remember: the main thing in a dance, especially such a characteristic one as strip plastic, is the mood. Feel sexy and attractive - this energy will be transferred to others. And after such a dance, your other half will provide you with an enchanting night of love.
Found an error? You can report a bug by selecting it and pressing Ctrl+Enter
How to striptease without looking funny
Night falls and the showgirl from Showgirl wakes up in you. And even before you have time to turn on your common sense, you already say the fatal: "Do you want me to dance a striptease for you?" He, of course, agrees. Let's lower the veil of pity over the end of this scene.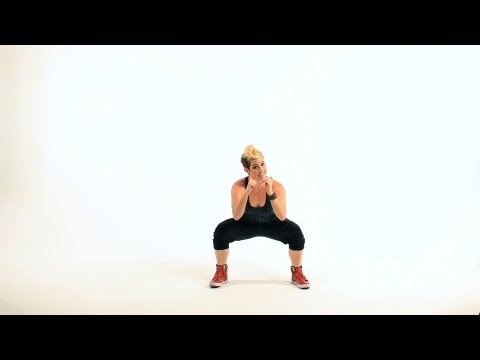 It happens that each of us wants to feel like a stripper, perform a lap dance with her boyfriend and get a tip in panties. But how do you strip in a way that's really sexy, not funny (and everyone stays safe)? We share secrets!
Anastasia Maksimova
Tags:
Sex
Romance
twine
sex lessons
striptease
Getty Images
Forget the acrobatics!
Pf, you say, it's obvious. And here it is not. You have no idea how many women have been injured by the duende. Bruises, torn ligaments, ankle injuries and even a concussion...
Let's agree: this is not a stage performance, but your goal is not to impress your boyfriend with a triple somersault, but to turn him on.
First of all, it concerns stretching. Even if it seems to you that right now you will sit on the twine, this will not happen. Or it will, but it will be the last element that you completed. Yes, we know that when you went to the choreography circle in the third grade, you were the easiest to do the splits. But you're not in third grade, you're not hot and you don't want to risk your ligaments.
The same goes for any jumps (watch your head) and backbends (watch your back). In general, it is better to move more slowly and with a smaller amplitude than to go to the emergency room.
Don't do it without preparation
Any dance, even a house striptease, requires preparation and warming up. It is not necessary to think through the entire dance from the first to the last note, but you must have a concept for the dance.
What you need: the main set of movements you are going to perform and the order in which they are performed.
It is better to rehearse the movements several times so that there are no surprises. At least once, you must run the dance alone in full dress, in order to foresee any accidents. So you will know, for example, that the floor is slippery here, it's easy to stumble on the edge of the carpet, in this movement your dressing gown clings to the heel, and at this moment you need to be careful not to step on your boyfriend's foot.
Wear clothes that are easy to take off
A common mistake new strippers make is to wear too many clothes. It seems to them that the longer they take it off, the more the dance will excite the partner's imagination.
And here we run into a problem. Jammed bra hooks are half the trouble, but the need, say, to pull off your jeans while slouching on the floor... Let's call it "death to the sex drive." Briefly about the wardrobe items that should be on you:
Bra. Ideally, if it has a front clasp, it will be easier to take it off, and it looks more intriguing. In fact, it is the bra that opens up incredible scope for imagination. As additional accessories, you can use a "harness" made of thin leather straps or stickers on the nipples.
Panties. It all depends on taste and physical data, but, in fact, thongs and tangas do not look as advantageous as you think, especially in some movements. Consider other options: lace shorts, briefs with a corset drawstring, or even panties with a cutout between the legs.
Stockings. You can supplement them with a belt - it will be more difficult to move with it, but the effect will be stunning.
Robe. From above you can put on a light silk dressing gown. Probably, it is not necessary to write that it is desirable that this is not the same one in which you lie on the sofa on Saturdays with a cat in one hand and a laptop in the other? And the point is not even the sexuality of a particular thing, but the fact that striptease is a surprise, a surprise, and your partner will see you in something that he has not seen before.
Let's talk about shoes separately.
Put on soft heels on heels
On the one hand, what is a striptease without heels? They outline the foot well, tighten the calves and buttocks, but... click. And if you have linoleum in your room, then they leave depressed points.
Why do we need soft heels? First, if you do not live in a private house, then you most likely have neighbors. You know, nothing destroys romance so much as an angry aunt Valya from the third floor, who presses the bell as if she is squeezing the last drops of conscience out of you.
Secondly, when the dance is performed in a club, it's one thing, there you can hardly hear how you click, but at home the sound will be completely different.
Choose slow music
...and familiar music. You won't like it if the track suddenly stops when you haven't even untied your robe yet.