How to become a professional tap dancer
How To Make It In Tap
Interview with tap talent Joseph Wiggan
By Winston Morrison.
Would you like to tour in a world-class show? Winston Morrison catches up with tap dancer Joseph Wiggan to discover how he made it to the Cirque du Soleil Michael Jackson Immortal tour, and his life behind the scenes.
What training and experiences did you have to become the dancer you are today?
I started when I was nine in Paul and Arlene Kennedy's dancing school (LA). They had a kids performing group and after joining that company, we began to look for more information and who else we could also learn from. We performed at dance venues, random variety show jobs, on the morning news, at benefits and did stuff for the homeless. 
So you looked for opportunities yourself?
Yes, we sure did. Our teacher was quite ill when we began to learn with him so there was a point when the repertoire that we had already established wasn't being added to.
So my dad, who was our first manager, began to look around and see what was up in the Los Angeles area. If it weren't for him we wouldn't have made any progress. We would have kept doing shows, but he began to look elsewhere to make sure that we were continuously challenged.  
What was the next turning point?
When I was 16, I met Jason Samuels Smith who had moved down to LA. He started jam sessions and he started a company of his own. That was really the beginning of my professional work. Before I met Jason, my sister and I were improvising and were able to perform choreography, but Jason is a master and dances at a very, very masterful level – nothing like I'd ever experienced.  
My sister and I began to practice with a different focus after meeting Jason. He showed us that there was no limit to what you can practice. In his jam sessions he would take a 20-minute solo and be like "Okay, your turn. You do the same thing." That really made you dig deep because at 10 minutes you are already tired and have exhausted all your steps!
Who are your mentors?
Dr.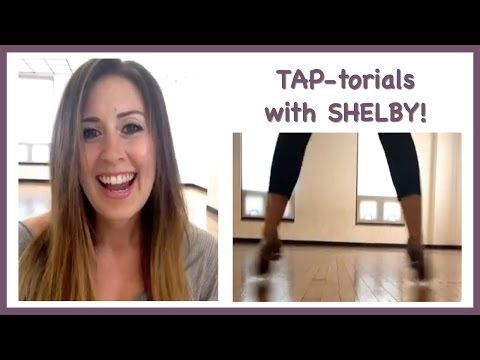 Harold Cromer really encourages us to not stick to one thing, as that limits us. He says, "Learn everything, do everything. Make sure you know how to sing, play instruments. Make sure you know how to act, speak languages. Make sure you know how to create a show, sell a show. Make sure you know how to dress." I think it's very valuable because I really appreciate the 1940s-1950s where the performance level was such a high standard. All of those elements were in every production.
Dr. Arthur Duncan said "You'll never know when you get your break. Just be ready when you get it." He said he got his break in his 50s on the Lawrence Welk show. He wasn't sure if he was going to 'make it', but he just kept practicing and practicing.
Joseph Wiggan with his sister Josette Wiggan. Photo © Kristie Kahns.
How did you get into Cirque du Soleil?
They saw a clip of my sister and me and asked us to come in for a call as they were casting for a show back in 2008.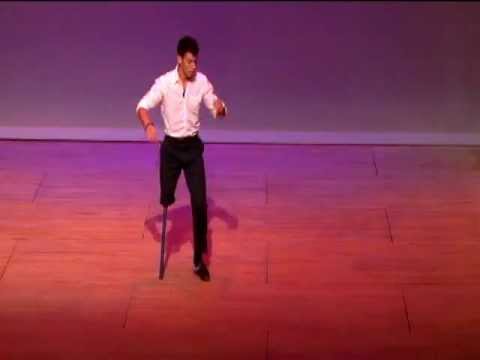 The clip they saw was from the LA Tap Festival show; a piece my sister and I choreographed in four hours on a carpet in our living room the morning of the show because we said, "We gotta do something!" We ended up going to Los Angeles to audition and after a few months of corresponding through email, they booked us. The show (Banana Shpeel) was a lot of fun.  That show really changed my life because I'd never been a part of a production of that nature and with the circus arts. The dedication of the other artists in the show really inspired me. It was a great experience with so many different artists, jugglers, contortionists, singers, hip-hop dancers and ballerinas.
There was one entire tap dance act – a tap dance number that happened towards the end. My sister and I actually had a duo tap act, the rest was kind of Charleston, hip-hop dance.
Tell us about Derick Grant's show Imagine Tap!?
That was amazing. I can't wait for it to return.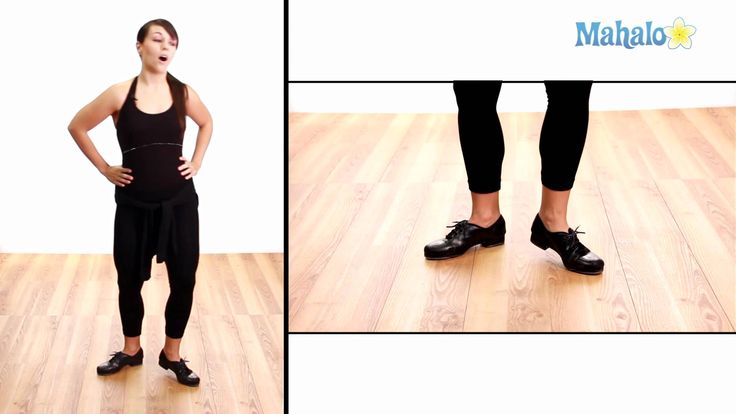 That was the most difficult show of my life actually, probably because of the amount of work. If there were eight dances in the first act, we'd be in six out of those eight. Derick would say "You really have to give your maximum – after a while your body will catch up with stamina." It was so difficult, but it was so wonderful to be around 16 wonderful tap dancers from different generations, different styles and different cities.
Being one of the best visual tap dancers out there, what have you done to make your visual aspect strong?
I think most of the visual work came from my first teachers focusing on my posture. I try to make dancing easier for myself and I know that if I stand a certain way, it will allow me to dance better. My teachers were about being as polished as possible. I don't dance in front of a mirror much these days at all, but I try to be as polished. I try to create a strict form (posture) for myself, even down to my toes. 
I enjoy using the floor.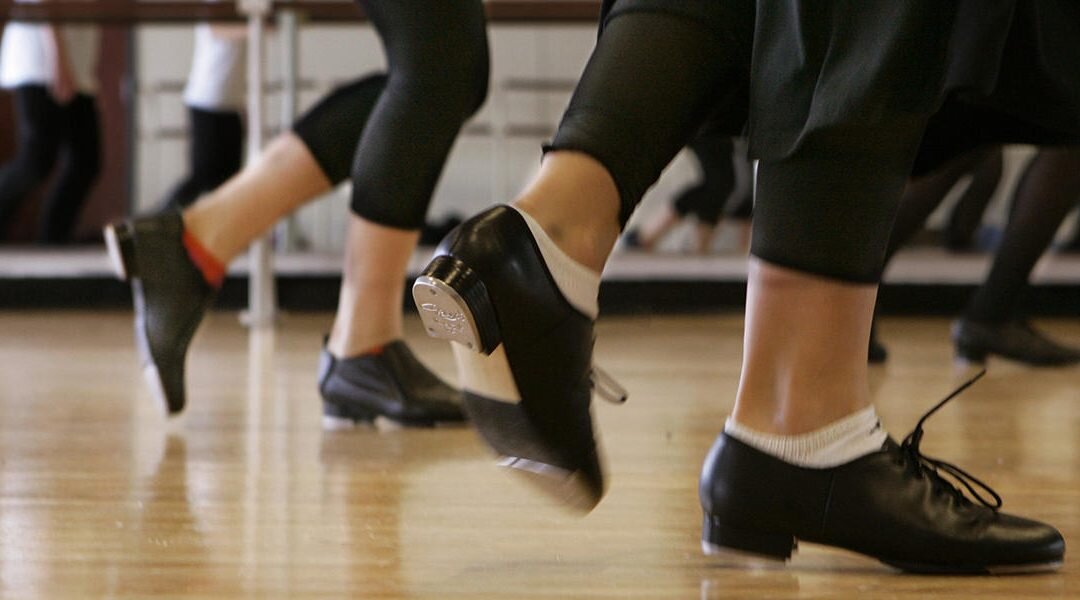 My teacher used to say, "You can't fight the floor, because the floor will win." If you really want to be able to dance for a long time, you have to find a way to bounce. Instead of jarring, find a way to place the foot just right and have a certain bounce, as little or as much as you need, to help you continue on to the next step. Jarring will only tire you out.
What are you thinking when you are dancing? What's actually going through your mind?
I'm trying to be as clear as possible so the audience can hear exactly what I'm trying to share and also the band at the exact same time. Clarity is the most important thing. And I try not to do too much, to really find what areas the taps can fit into what's happening. 
Joseph's Top 4 Career Values:
1. Happiness. "Do what you like."
2. Forgive yourself and forgive others.
"Rather than taking things personally, I do my best to forgive."
3. Give what you can.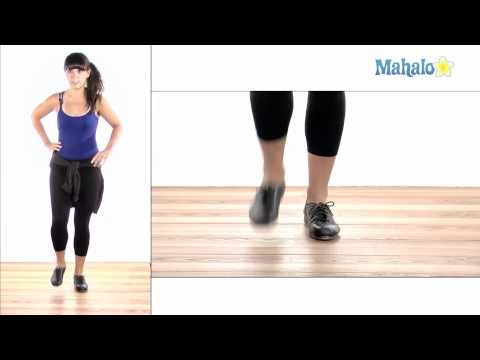 4. Work hard for your job.
Joseph's Top 3 Life Values:
1. Relationship with God and Jesus Christ.
"With that relationship, other values come with that. I love the Lord and I really want to stay connected to him. God is really at the forefront of everything that I do. Whether I'm dancing, attempting to sing or attempting to play the sax, I try to do it unto him. I found the joy in dancing because of him so I do it for him."
2. Sharing all that I have with everyone, my family and friends.
"Whether through the arts or conversation. Everything else is secondary."
3. Everyone should take care of their parents and their family. 
Related Items:Banana Shpeel, Cirque du Soleil, Derick Grant, Derick Grant's Imagine Tap, Dr. Harold Cromer, Jason Samuels Smith, Joseph Wiggan, Josette Wiggan, LA Tap Festival, Michael Jackson Immortal tour, Paul and Arlene Kennedy's dancing school, tap, tap dance, tap dancer
Tap Dancer Career Information and College Majors
What work activities are most important?
| Importance | Activities |
| --- | --- |
| | Performing General Physical Activities - Performing physical activities that require considerable use of your arms and legs and moving your whole body, such as climbing, lifting, balancing, walking, stooping, and handling of materials. |
| | Getting Information - Observing, receiving, and otherwise obtaining information from all relevant sources. |
| | Performing for or Working Directly with the Public - Performing for people or dealing directly with the public. This includes serving customers in restaurants and stores, and receiving clients or guests. |
| | Establishing and Maintaining Interpersonal Relationships - Developing constructive and cooperative working relationships with others, and maintaining them over time. |
| | Thinking Creatively - Developing, designing, or creating new applications, ideas, relationships, systems, or products, including artistic contributions. |
| | Communicating with Supervisors, Peers, or Subordinates - Providing information to supervisors, co-workers, and subordinates by telephone, in written form, e-mail, or in person. |
| | Identifying Objects, Actions, and Events - Identifying information by categorizing, estimating, recognizing differences or similarities, and detecting changes in circumstances or events. |
| | Organizing, Planning, and Prioritizing Work - Developing specific goals and plans to prioritize, organize, and accomplish your work. |
| | Developing and Building Teams - Encouraging and building mutual trust, respect, and cooperation among team members. |
| | Handling and Moving Objects - Using hands and arms in handling, installing, positioning, and moving materials, and manipulating things. |
| | Training and Teaching Others - Identifying the educational needs of others, developing formal educational or training programs or classes, and teaching or instructing others. |
| | Monitor Processes, Materials, or Surroundings - Monitoring and reviewing information from materials, events, or the environment, to detect or assess problems. |
| | Updating and Using Relevant Knowledge - Keeping up-to-date technically and applying new knowledge to your job. |
| | Communicating with Persons Outside Organization - Communicating with people outside the organization, representing the organization to customers, the public, government, and other external sources. This information can be exchanged in person, in writing, or by telephone or e-mail. |
| | Assisting and Caring for Others - Providing personal assistance, medical attention, emotional support, or other personal care to others such as coworkers, customers, or patients. |
| | Judging the Qualities of Things, Services, or People - Assessing the value, importance, or quality of things or people. |
Holland Code Chart for a Dancer
8 interesting facts about the film "Winter Evening in Gagra"
After the success of the film "We are from Jazz", director Karen Shakhnazarov decided to continue the theme and shoot another musical story.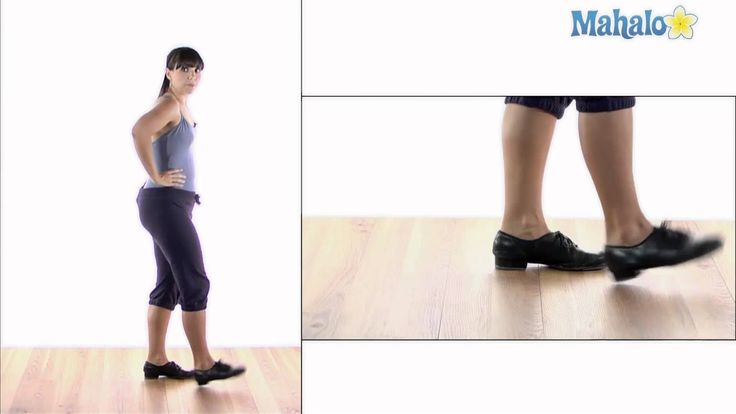 The management of Mosfilm approved the idea, but filming was allowed only in winter. The director did not argue and, together with the film crew, they left for warm Abkhazia to shoot "Winter Evening in Gagra".
Winter Evening in Gagra, Mosfilm, 1985, dir. K. Shakhnazarov
The main character of the film had a real prototype — tap dancer Alexei Bystrov, a star of the 50s. He was one of the first Soviet tap dancers, performed with Eddie Rosner's orchestra, and was a laureate of the Stalin Prize. He met the director on the set of the film "We are from Jazz" - he taught tap dance to Igor Sklyar and Alexander Pankratov-Cherny. By that time, few people remembered Bystrov, and he himself drank heavily. At rehearsals, he told that he was married to the opera prima of the Bolshoi Theater, and his daughter married a diplomat. The dancer did not live to see the premiere of "We Are From Jazz", and after his death it became known that he had long been divorced and lived alone in a communal apartment.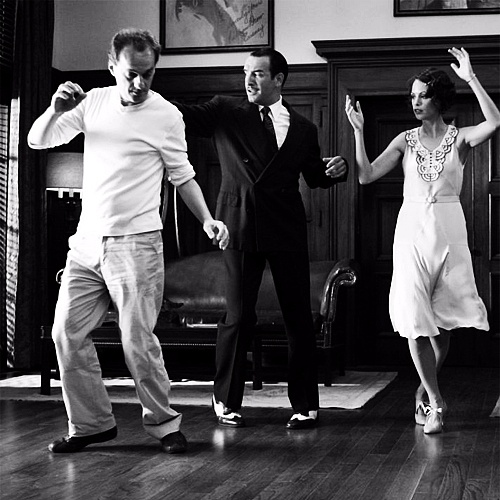 .. His fate became the basis of the script for "Winter Evening in Gagra".
After the premiere, a woman called the director and said that it was some kind of mysticism - the film seemed to be made about her father! It turned out that this was the daughter of Alexei Bystrov - she had not communicated with her father for a long time and had no idea about his acquaintance with the world of cinema.
Winter Evening in Gagra, Mosfilm, 1985, dir. K. Shakhnazarov
The director tried Pyotr Shcherbakov, Evgeny Leonov and Oleg Efremov for the main role. Yevgeny Evstigneev himself came to Shakhnazarov - he secretly took the script to read and caught fire with the role of a forgotten dancer. And I went to him until the director agreed ... The fact that he was very musical and once played drums in a jazz orchestra played in favor of the actor. In general, it's quite easy for drummers to learn how to tap dance - they perfectly feel the rhythm. Evstigneev did not just dance the step, but improvised and, in fact, was his own choreographer.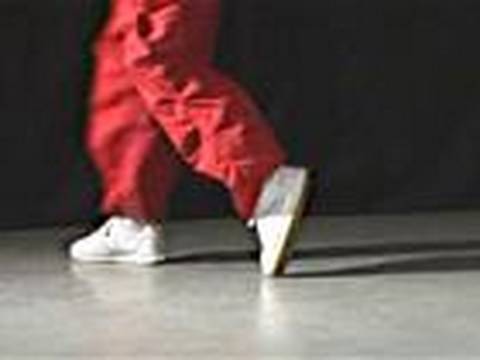 True, the most difficult elements were danced for him by a professional tap dancer, a student of that same Alexei Bystrov.
Winter Evening in Gagra, Mosfilm, 1985, dir. K. Shakhnazarov
The director planned to cast Igor Sklyar for the role of the amateur dancer Arkady, but he was not released from the theatre. There was no particular torment of choice - the director had already worked with Alexander Pankratov-Cherny, they had already taught him to dance, so they approved him ... On the set, training with professional dancers continued, the actor was making progress, and in the scene of the last lesson, Alexander Pankratov-Cherny had already danced his improvisation.
Winter Evening in Gagra, Mosfilm, 1985, dir. K. Shakhnazarov
Actress Irina Tsyvina auditioned for the role of Beglov's daughter. She didn't get the role, but then she began to call the auditions for this film "the first date" - a year later she became the wife of Yevgeny Evstigneev. The role of the daughter was played by Svetlana Amanova.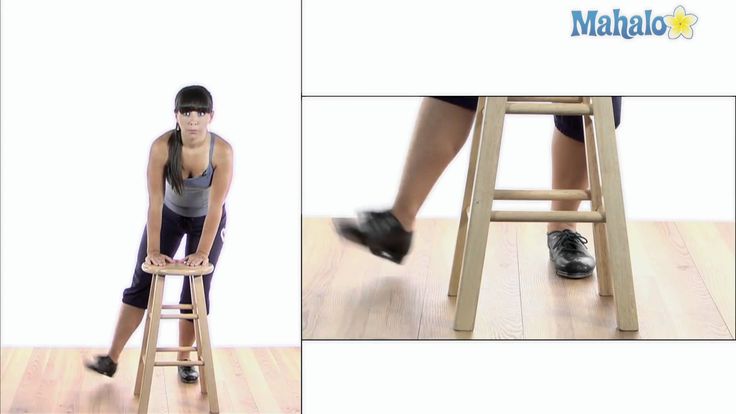 Her heroine marries a journalist, and soon after the release of the film, the actress also married a journalist, Pavel Gusev, editor-in-chief of the Moskovsky Komsomolets newspaper.
"Winter Evening in Gagra", film "Mosfilm", 1985, dir. K. Shakhnazarov
Beglov's daughter in childhood was played by 7-year-old Anna Ivanova. The director examined more than a hundred candidates until he met Anya - he was struck by the combination of fragility, efficiency and thinking of an adult. After filming, the girl's parents decided that she had a dancing future and sent her to a choreographic school. Anna Ivanova became a ballerina, soloist of the Bolshoi Theater and director of the Moscow Ballet Theatre.
"Winter Evening in Gagra", film "Mosfilm", 1985, dir. K. Shakhnazarov
The singer Irina Melnikova was partly written off from Alla Pugacheva. She was also offered this role, but Pugacheva did not want to play a scandalous star and asked to rewrite the script. Shakhnazarov refused to change anything, and gave the role to Natalia Gundareva.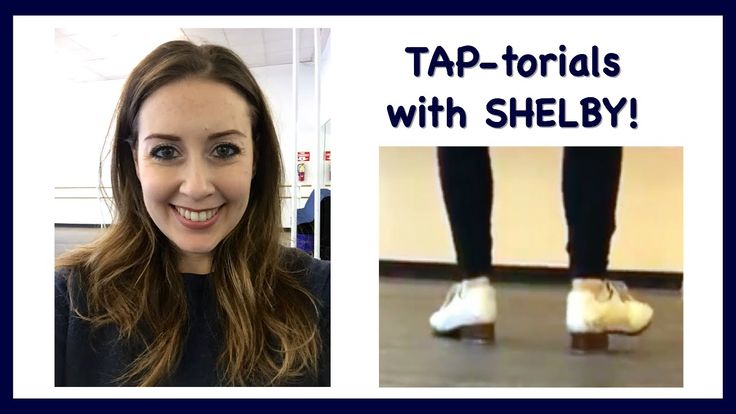 The actress really wanted to sing in the film herself, but she failed to persuade the director - all the solo parts were performed by Larisa Dolina.
Winter Evening in Gagra, Mosfilm, 1985, dir. K. Shakhnazarov
The song "Bee and Butterfly" was written and sung back in the 1950s by the French singer Henri Salvador. From our screens, it first sounded in the film "When the trees were big", however, without words.
The song "Friendship", which was sung by the heroine of Natalia Gundareva, had a whole story. It was first released on a record in 1937 with a mention of the composer Paul Marcel - Leopold Rusakov. In the same year, he was arrested, the record with the song was re-released, and Vladimir Sidorov was already indicated as the composer, and Marseille's last name was never seen again ... The Artistic Council decided to exclude the song from the film, and she managed to survive only at the request of Joseph Kobzon.
Cinematographer Alexander Borodyansky
Many interesting books have been written, as well as film adaptations.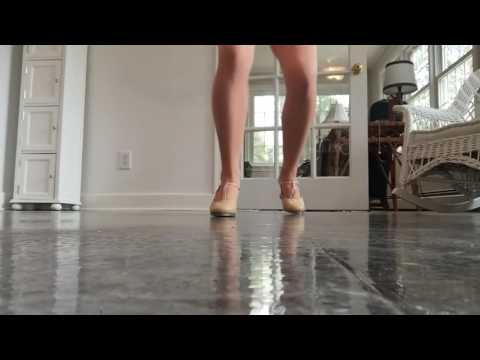 In order to translate a literary work into a cinematic language, one should have a special education, experience and, most importantly, talent. There are many gifted screenwriters in Russia. One of the best is Alexander Borodyansky.
Brief biography
Little is known about the personal life of such an outstanding cinematographer as Alexander Borodyansky. The biography of the hero of this article began at 1944 year. Hometown - Vorkuta. Alexander began to compose from an early age. Already in primary school, he wrote short essays and short stories.
Love for cinema came when the future screenwriter was thirteen years old. Then the military drama "The Cranes Are Flying" was released. Alexander watched the great film by Mikhail Kalatozov many times and realized that making films is what he wants and will do all his life. However, he did not have an exact idea at that time of what exactly his profession would be called: a director or a screenwriter?
After graduating from school, Alexander Borodyansky decided on the choice of his future path.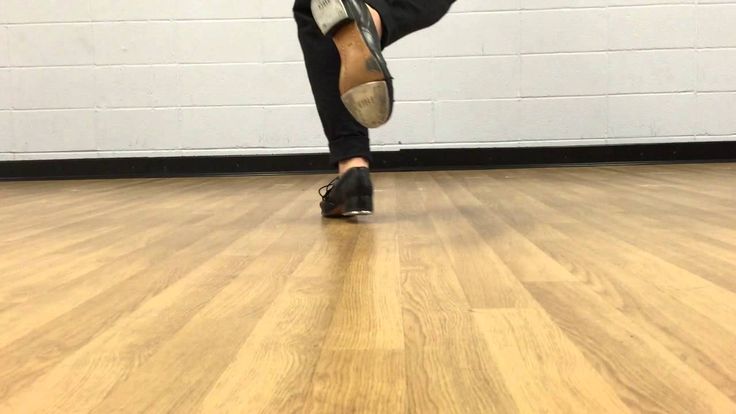 All these years he developed his literary abilities by composing small works. That is why he entered the All-Union Cinematographic Institute at the screenwriting department.
After receiving his diploma, Alexander Borodyansky came to Moscow and got a job at Mosfilm. The famous screenwriter is married, has a son and a daughter. Lives in Moscow, on Mosfilmovskaya Street, not far from his native film studio.
Creative way
Borodyansky Alexander Emmanuilovich created dozens of scripts. Films based on them, for the most part, have become classics of Russian cinema. He collaborated with many prominent Soviet and Russian directors. The famous films of one of the best domestic cinematographers Karen Shakhnazarov were shot exactly according to his scripts.
"Afonya"
Borodyansky Alexander - screenwriter who created his first work for cinema at 1974 year. Years later, a film by George Danelia was released on the screens. It was watched by millions of people in the country.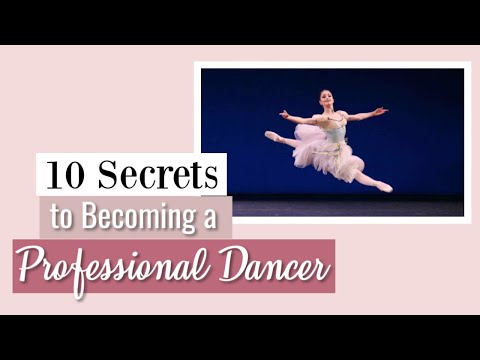 The film, created according to the scenario of Borodyansky, entered the golden fund of Soviet cinema.
The history of Afonya is extremely simple. He likes to drink and dream. However, he differs from his colleagues in laziness and carelessness. Afonya is wasting her best years. And he doesn't even know that the only close person who raised him has been in the damp earth for a year now, and the girl who appears from time to time loves him from school. But the movie has a happy ending. Afonya changes her outlook on life, and in the last episode of the picture she meets a girl who loves him.
This is a summary of the script with which Alexander Borodyansky made his film debut. Films based on his works are simple stories from the lives of ordinary people. In Borodyansky's scripts, sadness and humor are present in exactly the proportion that is necessary to create an outstanding picture.
"We are from jazz"
Until 1982, Borodyansky wrote six scripts.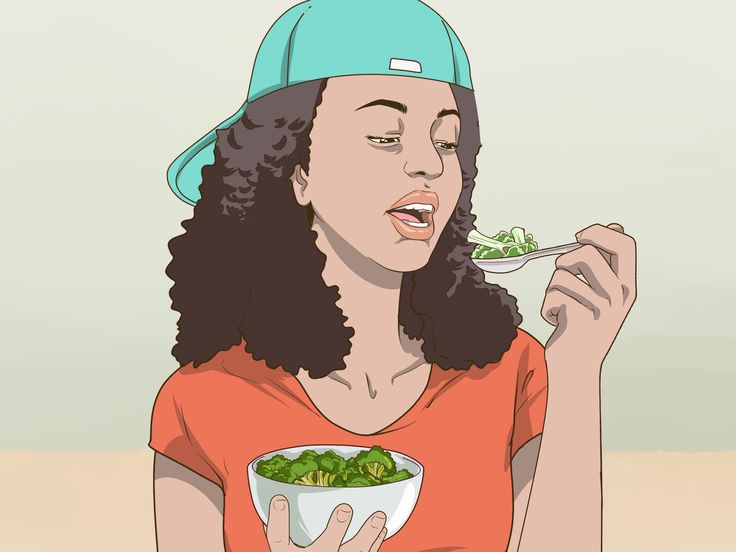 Among them:
"traffic police inspector".
Soul.
"Look at both."
And in 1983, the premiere of Shakhnazarov's film took place, which was recognized as the best musical picture. The movie is called "We're from Jazz". The main roles were played by Alexander Pankratov-Cherny and Igor Sklyar. These names are known to many. Few viewers are interested in who is the author of scripts for famous films. But it is on the screenwriter that the success of the picture depends in many respects.
Borodyansky worked on the script for this film together with Shakhnazarov. In this tandem, several bright outstanding paintings were created: "Winter Evening in Gagra", "Courier", "American Daughter".
Borodyansky and Shakhnazarov
"Winter Evening in Gagra" tells about the life of a lonely, forgotten middle-aged man. Alexey Beglov is a master of tap dancing. One day, a strange young man comes up to him and asks him to teach him how to dance step.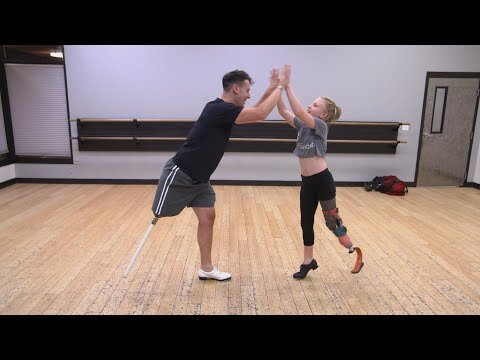 His name is Arkady. And he has no chance of becoming a professional tap dancer, but Beglov becomes attached to him. Even when Beglov's death is mistakenly announced on television, no one remembers the old artist. Only Arkady is nearby in difficult times.
The Courier
A few years after the premiere of the film Winter Evening in Gagra, Shakhnazarov wrote the story The Courier. The work had to be adapted in order to then make a film based on it. Alexander Borodyansky wrote the script. His main task was to create interesting lively dialogues. After all, the characters and worldview of the heroes of the film "Courier" are revealed precisely thanks to seemingly insignificant remarks. Borodyansky coped with this task. In 1986, the film was released, which became a real event in the national cinema. For this work, the screenwriter was awarded the State Prize.
"The King's Killer"
An atypical work for the creative union of Borodyansky and Shakhnazarov was a film about a psychiatric hospital.