How to ballroom dance steps
How To Ballroom Dance For Beginners (Videos)

Ballroom dancing is one of the classiest types of formal dancing and it includes 20+ different dances.
In this guide you'll learn how to Ballroom dance for beginners with 3 videos (below).
But first a quick intro…
There are the traditional Ballroom dances which include: Waltz, Foxtrot, Viennese Waltz, Tango, Quickstep and more.
And then there are what are considered Latin-Ballroom dances which include: Cha Cha, Rumba, Swing, Bolero, Mambo, Salsa, Jive, Samba and more.
I'm a Beginner, Which dances should I start with?
Our recommendation is to learn the basic steps of these 3 dances: The Slow Waltz, Rumba and Cha Cha.
These 3 dances are great because they fit most of the popular music. Read more about the best social dances to learn here.
But wait, before you start learning the Ballroom basic steps below, you need to know how to take hold with your partner.
First, Learn The Ballroom Dance Hold
In this video we explain how to achieve what is referred to as "The Closed Hold" in Ballroom dancing:
The main points are:
● Leader's left hand connects to Follower's right hand, and held at Follower's eye level.
● Leader's right hand is placed just underneath the lady's left shoulder blade area.
● Followers place their left arm on the man's shoulder area, and press down slightly to connect with the leader's right arm.
● When doing a strictly Ballroom dance you will have less space between you – and more space during the Latin-Ballroom dances.
● Keep your core engaged at all times for better balance and to feel your partner's weight.
Next, Ballroom Dance Steps (Learn The Basics)
1st of 3: Learn The Slow Waltz Basics
The slow Waltz is beautiful dance with emphasize on smooth gliding across the floor with rise and fall technique (going up and down).
The main characteristic of this dance is the iconic timing of 1,2,3. Learn the basic step below.
The Waltz basic steps (The Box Step):
Breakdown of Waltz steps:
Men's steps:
Forward with Left Foot
Side with Right Foot
Close Left Foot to Right Foot (And Switch Weight)
Back with Right Foot
Side with Left Foot
Close Right Foot to Left Foot (And Switch Weight)
Lady's steps:
Back with Right Foot
Side with Left Foot
Close Right Foot to Left Foot (And Switch Weight)
Forward with Left Foot
Side with Right Foot
Close Left Foot to Right Foot (And Switch Weight)
Related: More on How Waltz dance here.
2nd of 3: Learn The Rumba Basic Steps
The American Style Rumba is one of the most social friendly Ballroom dances.
The basic step is a also a box step (Just like the Waltz) but the difference here is that there is no up and down motion, instead dancers use what is called Cuban Motion technique – where the dancers bend and straighten their knees on every step – producing a hip action.
Rumba Basic Steps (The Box Step):
Breakdown of Rumba steps:
Men's steps:
Forward with Left Foot
Side with Right Foot
Close Left Foot to Right Foot (And Switch Weight)
Back with Right Foot
Side with Left Foot
Close Right Foot to Left Foot (And Switch Weight)
Lady's steps:
Back with Right Foot
Side with Left Foot
Close Right Foot to Left Foot (And Switch Weight)
Forward with Left Foot
Side with Right Foot
Close Left Foot to Right Foot (And Switch Weight)
Related: More on Rumba dance steps here.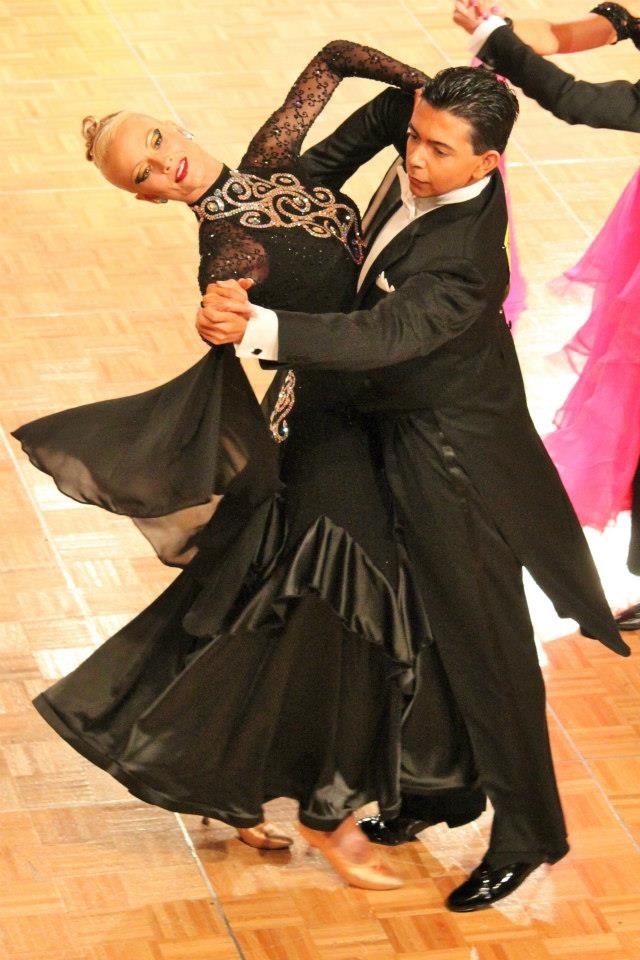 3rd of 3: Learn The Cha Cha Basic Steps
The Cha Cha dance is a very lively and fast dance. It's a dance that has lots of quick footwork and hip actions – with emphasize on the rhythm. The main characteristic of this dance is the triple step chasses which are present through out the entire dance.
Cha Cha Basic Steps (The Side Basic Step):
Breakdown of Cha Cha steps:
Men's steps:
Side with Left Foot
Back with Right Foot
Replace weight Forward on Left Foot
Side With Right Foot
Close Left Foot To Right Foot (Switch weight)
Side With Right Foot
Forward with Left Foot (Check action)
Replace weight Back on Right Foot
Side with Left Foot
Close Right Foot to Left Foot
Lady's steps:
Side With Right Foot
Forward with Left Foot (Check action)
Replace weight Back on Right Foot
Side with Left Foot
Close Right Foot to Left Foot
Side with Left Foot
Back with Right Foot
Replace weight Forward on Left Foot
Side With Right Foot
Close Left Foot To Right Foot (Switch weight)
Related: More on Cha Cha dance here.
Other Dances To Learn
The following 5 dances are also great for anyone looking to expand on their Ballroom dancing learning (They are also taught in our membership). Click on them to learn them:
Learn East Coast Swing Moves
The East coast swing is a dance that originated from Lindy Hop and has lots of turn and spins. The leaders and followers both do rock steps and triple side steps through-out this dance, with bending and straightening the knees.
Learn Foxtrot basic steps
The Foxtrot is a great Ballroom dance to use to get around the rooms and at weddings and Ballroom dance parties. This is one of the easiest dances to learn because it involves 2 walks and side steps for both partners. It is a classy dance that fits may of the Frank Sinatra and Michael Bubble music.
Learn Bachata dance steps
The Bachata is a sensual Latin dance and is a perfect dance to do socially for couples. The basic steps involve side to side stepping, with the 4th and 8th steps done as taps (without change of weight).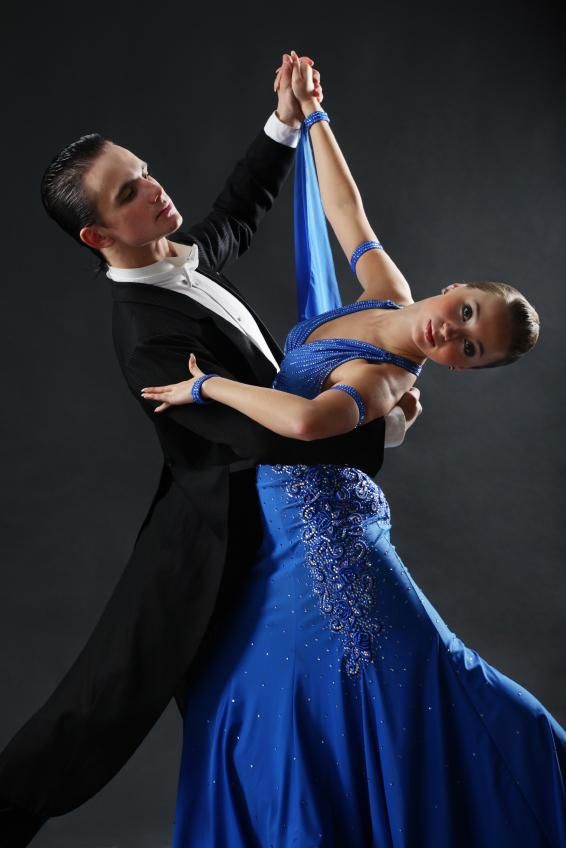 This move is great to do at Latin dance clubs and parties.
Learn Salsa basic steps
Salsa is one of the hottest Latin dances right now and it fits many of the Reggaeton music played at clubs and parties. The Salsa basic steps consist of fwd and back rock steps and aside from that many of the moves include: spins, underarm turns, hip actions and dips.
Want More Dance Lessons?
We offer a membership that includes access to 300+ Ballroom and Latin dance videos online. Including American & International style videos.
Membership Info & Registration
Top 5 Basic Ballroom Dance Steps: Beginners Guide 2022
The beast has returned to its natural human form, and you, as Belle, are ready to share the floor with your beloved prince.
However, you still need to learn basic ballroom dance steps, and you need to enter the ballroom with confidence.
With this quick guide, you're about to ace the ball dance with your prince and Ms.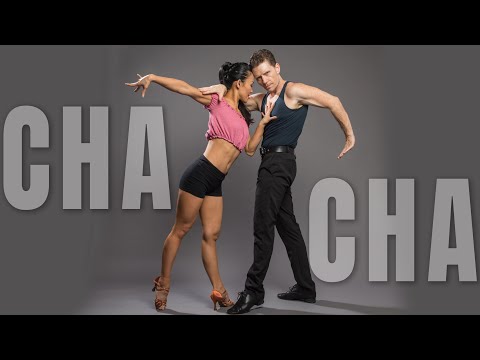 Potts serenading in the background.
That's too magical!
Table Of Contents
Basic Ballroom Dance Steps: Broad Classifications
The Popular Ballroom Dances: Guide
Different Dances and Their Steps

1. Rumba
2. Swing
3. ChaCha: Cuban Twists
4. Waltz
5. Foxtrot

There are two main steps here:

Final Words
Note: We hope you love our articles! Just so you know, as an Amazon Associate, we earn from qualifying purchases. Thank you if you use our links, we really appreciate it!
Basic Ballroom Dance Steps: Broad Classifications

Watch this video on YouTube
There are two principal styles of ballroom dancing:
American and International.
American style, as the name suggests is principally practiced in the USA.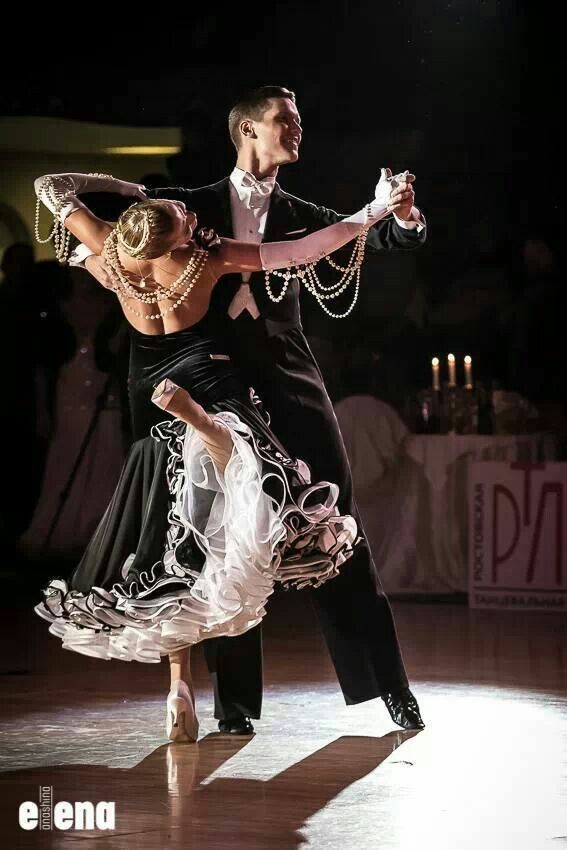 It's also not as stereotype as International style, which is globally recognized.
For each style, there are two classes.
In American style, the classifications are called Smooth and Rhythm.
International style roams around Standard and Latin.
Generally, the Standard and Smooth classifications include similar moves, and the Latin and Rhythm classifications have essentially identical moves as well.
The Popular Ballroom Dances: Guide
Despite the most common classifications discussed above, the five most popular ballroom dances, yet the easiest ones to adopt are:
Rumba
Swing
Cha Cha
Waltz
Foxtrot
If you master these steps, you can easily dance with your partner, anywhere in the world.
The Box Step
One of the mandatory terms used in ballroom dancing is the box step.
It's an essential move in ballroom dancing.
This step is named after the figure it makes on the floor, similar to a square or box.
The Posture
Sale
ComfyBrace Posture Corrector-Back Brace for Men and Women- Fully Adjustable…
SAY HELLO TO A PAIN-FREE LIFE- The Comfy Brace posture corrector aims to relieve chronic back pain and make long…
INNOVATIVE DESIGN- Our proprietary design is orthopedically created to correct your posture in the most comfortable…
DEVELOP CORRECT POSTURE ON YOUR OWN & REGAIN CONFIDENCE- Start wearing our back straightener for 5-10 minutes per…
Last update on 2022-10-05 /Affiliate Links / Source: Amazon
You need to perfect your posture. Generally, you should stand firm at a 90-degree angle.
Hold your partner's hands, with astute posture (closed dance body).
Generally, the man takes the lead, and the woman steps back to start.
Counting with your music and syncing with your partner can make an unmatched intimacy on the dance floor.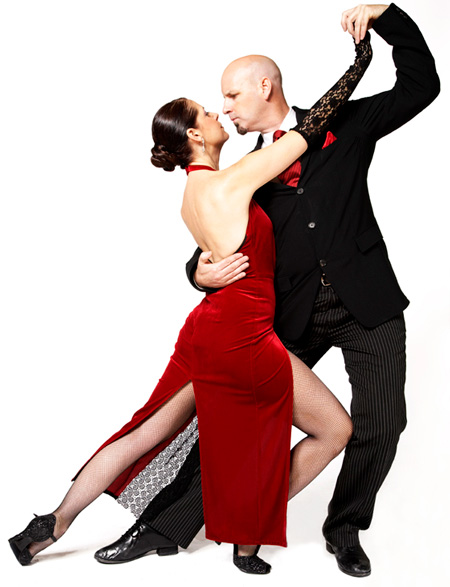 It will be more like a memorable Royal Dance with your glass slippers.
Different Dances and Their Steps
1. Rumba
Rumba is a languid, romantic dance that oozes tease between the partners.
To master it, you need to focus on your partner's' eyes—do not look anywhere!
Also, hold your partner's hands with both your elbows at an acute angle.
As the pioneer, raise your left hand.
If you are not a leader, then raise your (opposite) right hand.
Ensure that your arm remains up.
The placement of the hands and shoulders depends on who you are.
In other words, in case you're the one leading, make sure you move your right hand behind your partner's left shoulder or vice versa.
Your position matters as well.
If you are in position, ensure that the two of you keep your feet near one another.
One more thing, keep your load over the chunks of your feet as Rumba requires brisk and persistent movements.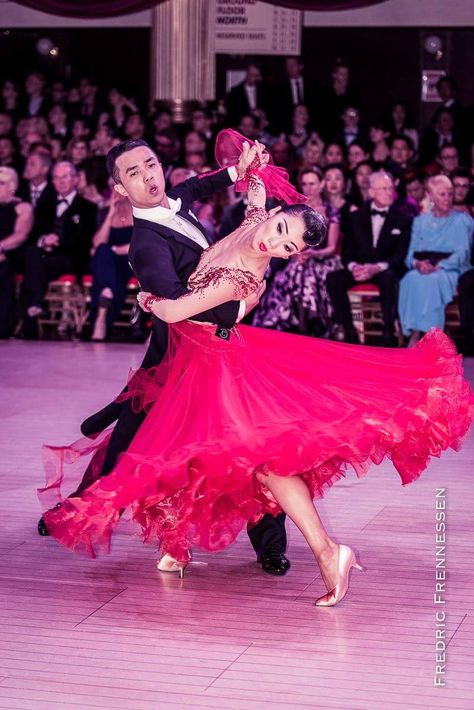 2. Swing
View this post on Instagram

A post shared by NaughtySwing (@naughtyswing) on
You may have seen it in the Great Gatsby!
All you need is to stand, and both of you will be repeating one another's step on opposite feet as you both are a mirror image of each other.
It is also referred to as East Coast Swing.
It is always started with your left leg, taking it and rocking behind one-two and then following it up with a triple-step action.
East Coast Swing has an essential check of one, two, three, four, five, and six.  
On the initial "one and two", the (leader) man completes a left-right-left advance to one side.
The follower (women) does right-left-directly on her right side.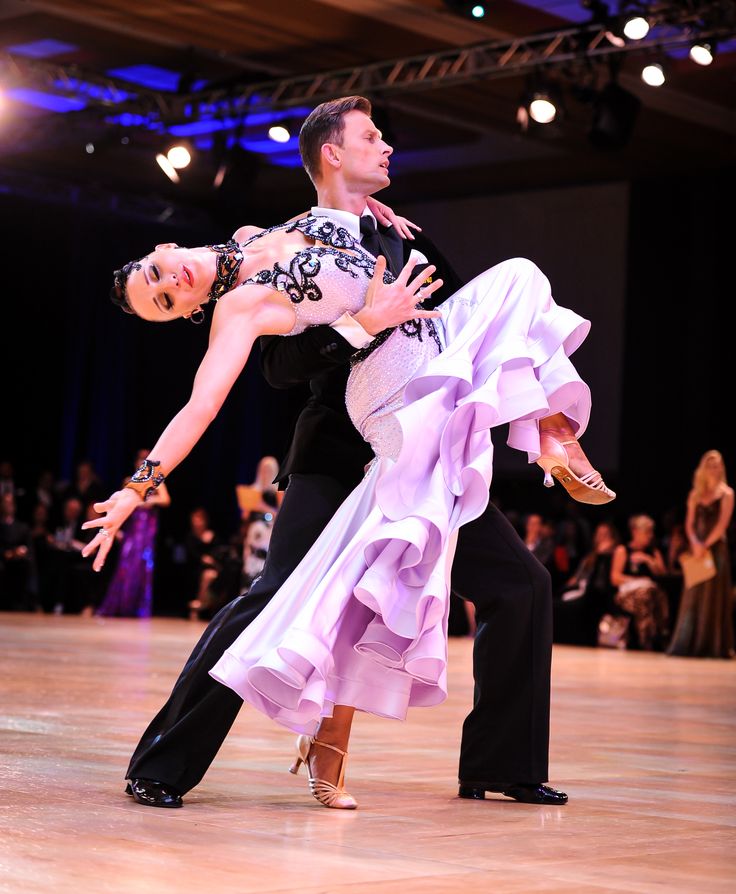 On the second, "one and two", the man completes a right-left-right advance on his right side, back to beginning position.
The women do left-right-left to one side.
On "one", the man steps back and away to his left side foot, and the woman does the same on her right foot.
On "two", the two partners move their load to the next foot.
Now, toss on an old swing hit and practice until your heart's sync.
Swing is a fun, playful move so keep up that vitality and enjoy those moves!
3. ChaCha: Cuban Twists
347 Reviews
Shall We Dance? (2004)
Richard Gere, Jennifer Lopez, Lisa Ann Walter (Actors)
Peter Chelsom (Director)
Audience Rating: PG-13 (Parents Strongly Cautioned)
Last update on 2022-10-05 /Affiliate Links / Source: Amazon
Have you seen "Shall We Dance"?
If so, you are already a master in these moves, and you just need to polish your hip moves.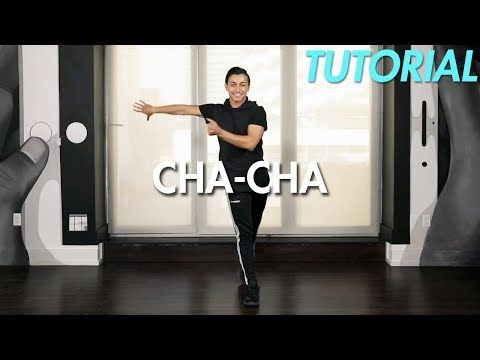 The cha-cha dance requires mastery of the Cuban movement, which is a typical hip development in Latin-style moving.
The hip movements, for the most part, originate from twisting and straightening the knees.
That is as one knee bends (or straightens), the hip drops (or raises).
The fundamental parts of the cha-cha are triple and rock steps.
Quick, little steps must be kept up all through the moves.
The movement of the hips would result from the constant bending and straightening of the knees.
4. Waltz
Waltz 101 (Shawn Trautman Dance Instruction)
Shawn Trautman, Joanna Trautman (Actors)
Shawn Trautman (Director)
Audience Rating: NR (Not Rated)
Last update on 2022-10-05 /Affiliate Links / Source: Amazon
Waltz is a German word that means "to roll".
There have been many Waltz types throughout the years; modernly it is known as the Viennese Waltz.
The essential movement of the Waltz is a three-step sequence comprising of a step forward or in reverse, a step to the side, and a step closing the feet.
The timing of the steps is known as "one, two, and three.
"Waltz is the artistry of "rise and fall" and "body influence."
The best illustration could be Emma Watson or Belle dancing in Beauty and the Beast.
With the steps mentioned above, and a little focus on the dance Emma or Belle does, it can help you master these moves!
5. Foxtrot
Women Multi Colors Diamond-Mounted Exquisite Decals Fringe Luminous Foxtrot Waltz…
Note: This Item is Measured in Asian size, Please Read Our Size Chart In Product Description (Not the Amazon Size…
Material: Spandex + Imported Gauze + Imported Milk Silk
Feature: Simple Collar, Flying Yarn, Swallow Back, Gauze Joint, Tail Flower Type
Last update on 2022-10-05 /Affiliate Links / Source: Amazon
It is one of the ballroom dances where the moves are based on uneven beats with a rotation of slow and quick steps.
Particular to the foxtrot, artists make long steps amid the slower counts, and short steps amid the quick counts.
To keep up the trot of this move, artists ought to shorten their means as the beat of the music increases.
A few steps might include forming alluring crisscross as well.
There are two main steps here:
Weave: Consists of six, fast, consecutive steps, all on the toes.
Feather step: The man steps outside of the lady.
It is also referred to as continuity finish in American Foxtrot Style Ball dancing.
Final Words
Dancing is like an art.
Your ballroom dance can be made beautiful and memorable by applying the simple and basic ballroom dance steps we mentioned.
All you need is confidence as well as a great connection between you two, as dancing expresses your emotions.
You may also like!
Bestseller No.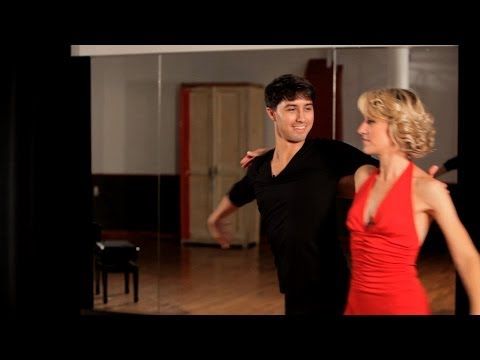 1
5,290 Reviews
Capezio Women's Jr. Footlight Character Shoe,Black,9 W US
Soft PU leather upper, Scored leather sole, and Moisture absorbent microfiber lining with Foam padded footbed.
Leather buckle, Achilles notch for comfort, Smooth folded edge topline, and Lightly padded collar.
Bestseller No. 2
1,524 Reviews
RoseMoli Women's Latin Dance Shoes Satin Professional Ballroom Salsa Practice…
Design: Elegant & generous classical style design.Adjustable crisscross ankle straps match shining rhinestone quick…
Material: high quality satin upper, soft & silky. High elastic latex midsole, high quality insole , soft breathable…
Bestseller No. 3
761 Reviews
DKZSYIM Women's Satin Latin Dance Shoes Professional Ballroom Salsa Practice…
🌸Material:high-quality satin synthetic materials,smooth exquisite and good gloss,soft breathable…
🌸Design:five-band knotted classic braided design,elegant & generous. Adjustable crisscross ankle straps match…
Last update on 2022-10-05 /Affiliate Links / Source: Amazon
Share The Love!
Is Ballroom Dancing a Sport or Just a Form of Art?: Click "Next Page" Below!
Next Page >
Popular Post…
[Related] How to ballroom dance: Newcomers Intro.
[Related] Simple dance steps.
[Related] What's the hardest ballroom dance.
---
---
Ballroom dancing: features of classes
Hearing the expression "ballroom dancing", many will begin to imagine girls in beautiful puffy dresses with rings, men in black tailcoats, classical music. This is all for the reason that the word "ball" itself is associated with royal receptions, which we read about in fairy tales in our distant childhood. For example, in Cinderella or Sleeping Beauty.
What kind of dance is this?
Dance is a kind of creativity in which heroes and artistic images are created through various body movements.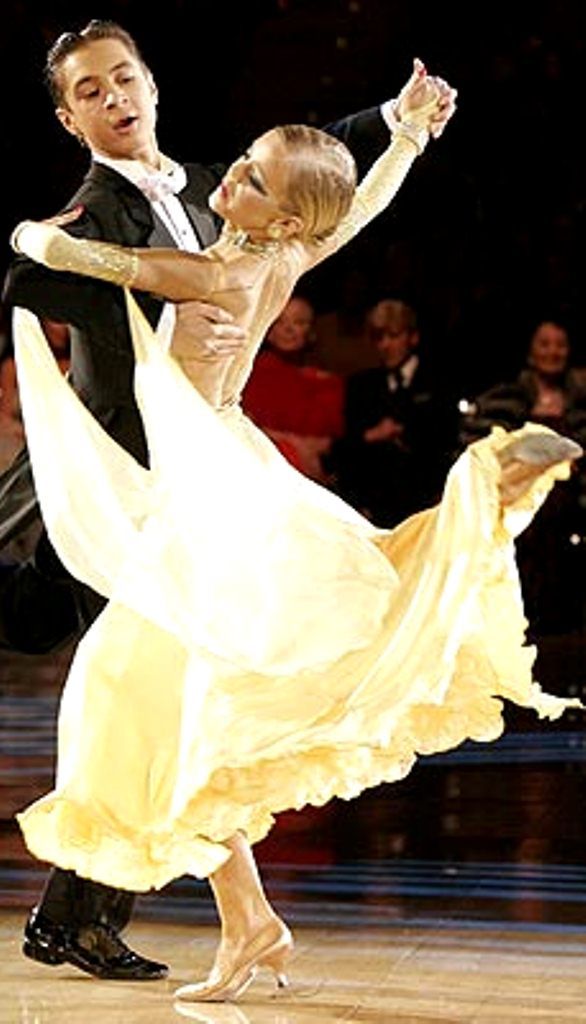 Dance is very closely related to music. It is their common interaction that emotionally affects the viewer. In Russian, the word "dance" came from French (ballare - "to dance").
Ballroom dancing has its own distinctive features:
They are performed by two people.
A couple consists of a man and a woman, they move according to the points of contact.
This destination has its own history, which has made it popular both as a new type of recreation and as a new sport in which competitions are held.
A bit of history
Non-professional couple dances are called ballroom dances. They take their history from medieval Europe. They have changed a lot in a few hundred years. All eras have contributed something of their own. Twentieth century dances are a continuation of the European style. Most of the directions that have survived to this day are of African origin, only not in their pure form, but with the supplemented technique of the European school.
In the 20s of the last century, a specially created Council of Teachers brought to a single standard all the dances popular at that time, namely the waltz, foxtrot and tango. Thus, a dance competition was formed in two directions: sports and social dance. In the period from the 30s to the 50s of the last century, the number of standard ballroom dances grew due to the addition of several areas of the Latin American school: rumba, samba, jive, paso doble, cha-cha-cha. At the moment there are three competitive programs: Latin American, European and ten, it includes all ten directions.
European program
Let's take a closer look at some of the dances:
Slow waltz - anyone can learn to dance this dance. It is danced at discos, and at graduations, and at balls. Almost every composer has a wonderful waltz melody that everyone knows.
Tango is a very varied and passionate dance. It is based on the ancient movements of the inhabitants of Africa. He came to Europe with touring artists. The first time he was danced in Paris, and then he went around the world.
Foxtrot is a "weightless" dance. Its feature is the ease of steps. It is in this dance that the couple becomes one. He appeared in America in 1912. This dance reached its peak of popularity after the end of World War II.
Latin American program
Samba is a dance that originated in Brazil. It was distributed by ten people who danced it at Brazilian carnivals. Today, samba is danced everywhere: both at international competitions and on modest dance floors.
Cha-cha-cha is an incendiary Cuban dance. The name comes from the sound that occurs when you touch the floor while dancing.
Rumba is a very emotional ballroom dance. This is just a mixture of feelings and emotions that will not leave anyone indifferent from the audience.
Paso Doble is a dance that tells about the struggle in all areas of life: love, everyday life, work, and also personifies the confrontation of the individual. The Spanish origin is reflected in the aggression and emotionality of this dance.
Jive - dance for trained couples. A striking difference from other areas is the presence of sharp elements of choreography.
How is the competitive dance evaluated?
In order to score a couple, judges evaluate the following parameters:
Rhythm is the most important criterion. If a couple does not hear the music and dances out of place, then they immediately put the lowest score and do not look at other characteristics.
Pair position . It should give elegance, make the dribbling easier. Line - stretching the entire body from the crown to the fingertips. Beautiful lines increase the volume of the figures. Frame - a fixed position of the hands in a closed dance. The line consisting of the hands of the partners must be straight along the entire length.
Balance . There are only two balances: central and neutral. With a central balance, the weight of the body is distributed on both legs, with a neutral balance - on one. In general, any dance consists of transitions from one balance to another. If they are not observed, then the dance will be rough, heavy.
Musicality . All movements should correspond to the atmosphere of ballroom dance music - focus on strong points, work on weak ones.
Dynamic . Movement on the parquet should be quite active. This is especially noticeable in the European program. If, for example, the step length of the couple is longer than that of the rivals, then they will immediately attract the attention of spectators and judges.
View . The couple should dance with a show of emotion, and not think about which element is next.
Energy . The energy of the dance must be controlled. If it is directed correctly, then you can get all the attention of the audience and judges, and then they will definitely vote for your couple.
What qualities should a dancer have?
Dancing used to be considered creativity and individual self-expression. Today, ballroom dancing is an independent sport. In order for a dancer to master the load that is present in all dances, he needs to possess a number of certain qualities.
Physical strength . Ballroom dancing has many different lifts and other complex elements where strength is required.
Coordination and flexibility . For the performance of various figures and maneuvering on the parquet, these qualities are indispensable. Basketball players, soccer players, and gymnasts also have these traits.
Endurance . For the entire time of the competition, the dancer is required to perform in five rounds. The dance in each round lasts two minutes. For one two-minute dance, the muscles of the athletes are tensed in the same way as those of cyclists and middle-distance runners.
Grace . The smoothness of movements in dancing, just like in rhythmic gymnastics, is one of the important components of success.
Team spirit and discipline . A dance team may consist of two or sixteen people. The requirements for eight pairs, which still have to navigate in space relative to each other without problems, are very high.
Musicality . All participants must have an understanding of music, like gymnasts.
Ballroom dancing for children
Many parents are considering whether to send their children to dancing. To finally decide, you should know about the benefits of this activity:
Muscle strengthening.
Increased stamina.
Correct posture formation.
Motility training.
Sense of rhythm develops.
Ability to live in society and interact with other people.
Development of intelligence and curiosity.
Getting rid of complexes and fears.
Ballroom dancing for girls will help improve your stretch.
The level of self-confidence increases.
When should classes start?
After a decision is made, parents often ask themselves, at what age should their child be enrolled? Experts recommend starting classes at 6-7 years old. But still, you should take into account the individual characteristics of your child. On the other hand, children who started classes before the age of seven are more likely to succeed, and on the other hand, they get tired more often, their motor skills are not developed, and it is more difficult for them to perceive information from teachers.
If you still want to give at an earlier age, then ask yourself a few questions: Will the child be able to understand and accurately follow all the instructions of the teacher? Will he be able to pay attention to details? Will he be able to do the physical activity that is given in the classroom? Does your child have a desire to learn to dance? Or is it your whim? Does he have an ear for music? If you answered yes to most of the questions, then feel free to take the baby to classes, you are ready for this.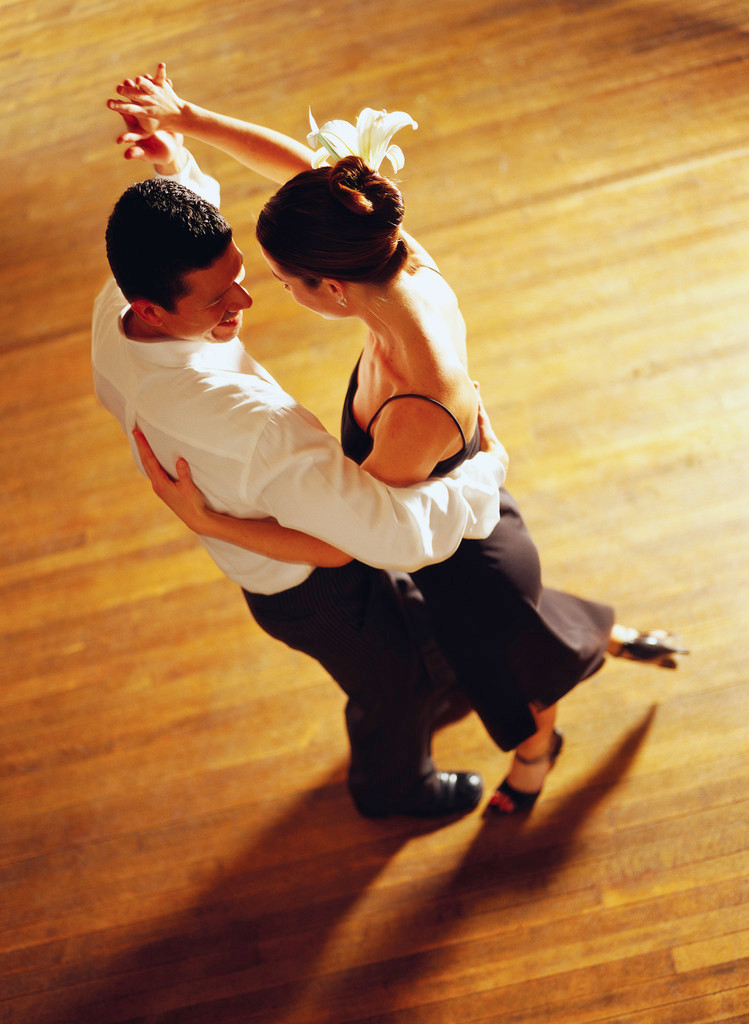 Requirements for the outfit of little dancers
So, you have decided to send your child to dance. You have your first competition ahead of you, it's time to sew a stage outfit. Girls' ballroom dance dresses must comply with the most stringent rules:
The color of the dress must be solid, but never nude.
Sleeve options: short, long or ¾, flare also available.
No cuts allowed.
Neck or neckline: half circle, triangle or square.
Possibility to sew a stand-up collar.
The skirt must be loose-fitting and the same length front and back.
The length of the skirt must not exceed 10 cm from the knee.
No laces, frills, appliqués or other accessories.
Do not use frills, ribbons and fishing lines to finish the hem of the skirt.
The material from which the dress is made must not be transparent, guipure, iridescent, etc. Only thick fabric is allowed.
There are also requirements for shoes:
The maximum height of the heel is 3. 5 cm.
The heel must be wide and stable.
Shoes can be of any material and color.
Metallic flashings are allowed.
Shoes must not have buckles, rhinestones, stones, etc.
Shoes can be paired with socks of any color or nude tights.
Do not wear tights in mesh or with elements of glitter, patterns, etc.
Shoes and dresses for ballroom dancing must comply with a set of strict rules, failure to follow which may result in disqualification.
Main items of expenditure
Ballroom dancing is one of the most costly sports. In addition to paying for classes, there are other expenses. Consider them:
Paying for a circle is the first upcoming expense.
Attire for participation in competitions and concerts.
Girls will need shoes with and without heels for training.
Two sets of workout clothes.
Boys will need to buy trousers and shirts, and girls will need to buy skirts and tops.
It is important to remember that performance outfits are made to order, and custom tailoring involves additional expenses.
If the competition is not held in your city, then you also need to include travel expenses, accommodation and meals, a fee for participating in the tournament.
How to choose a school?
In order to choose the right school and not regret your choice in the future, you need to find out as much information about it as possible. Stick to the following algorithm:
Find out as much as you can about the teaching staff. Ask where teachers have been trained and if they have special education diplomas.
Do school students participate in ballroom dancing tournaments, are there any famous alumni.
This way you will see the learning process from the inside, you will be able to choose the most suitable program. See how the classes are equipped with inventory, if there is everything you need. Check out the price.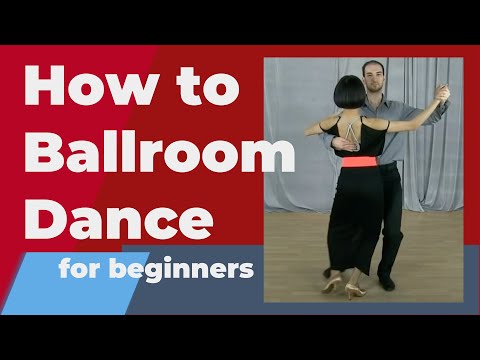 Remember that in good schools the prices are rather high. Many cities have ballroom dancing schools. Moscow, of course, is the leader in the number of schools, and there are plenty to choose from. Therefore, if you live in the capital, walk around these institutions, collect information about them. When choosing, you must be sure that the school suits you in all respects.
Source
Our ballroom dance school annually enrolls children from the age of 4 to take ballroom dancing lessons.
12 life hacks, to quickly learn how to dance from Mamita Dance
Dancing
Author: Pavel Collection
Psychologist, Teacher of Salsa and Tango
Dances
Author: Pavel Pavel Pavel Pavel, Teacher and Tango
4 At the start, you always want to get a quick result. When it doesn't happen, the hypothesis arises that everything takes time. After a conditionally acceptable time, humility comes to mastering pair dances, which, perhaps, is not given, and I will just do what I learned somehow.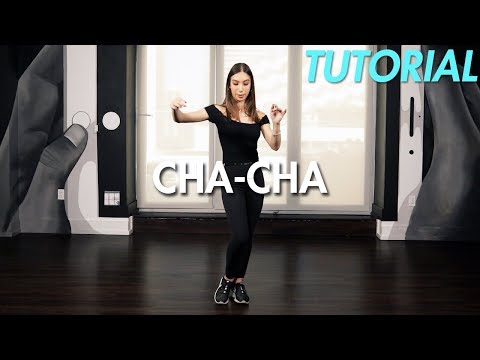 This is the most common story of those who believe that the mere act of attending a pair dance class is enough to learn how to dance.
Absolutely not. If you want to really dance well, you have to make an effort outside of the dance class. A good teacher will definitely be needed, but the initiative should be on your side.

1. Listen to music
The most common and accessible advice that is given already in the first lessons. And it definitely works. Music creates a certain atmosphere of the dance and intuitively you want to move to it. It doesn't matter where you listen to music - in the car, on headphones while walking or doing household chores.
An addition that will help you dance better is your active participation in the music. Sing along, dance or simply beat musical accents with any free parts of the body. In the subway, for example, it is enough to tap out bright moments with your fingers, in the car to sing along with sounds, and at home you can jump for pleasure.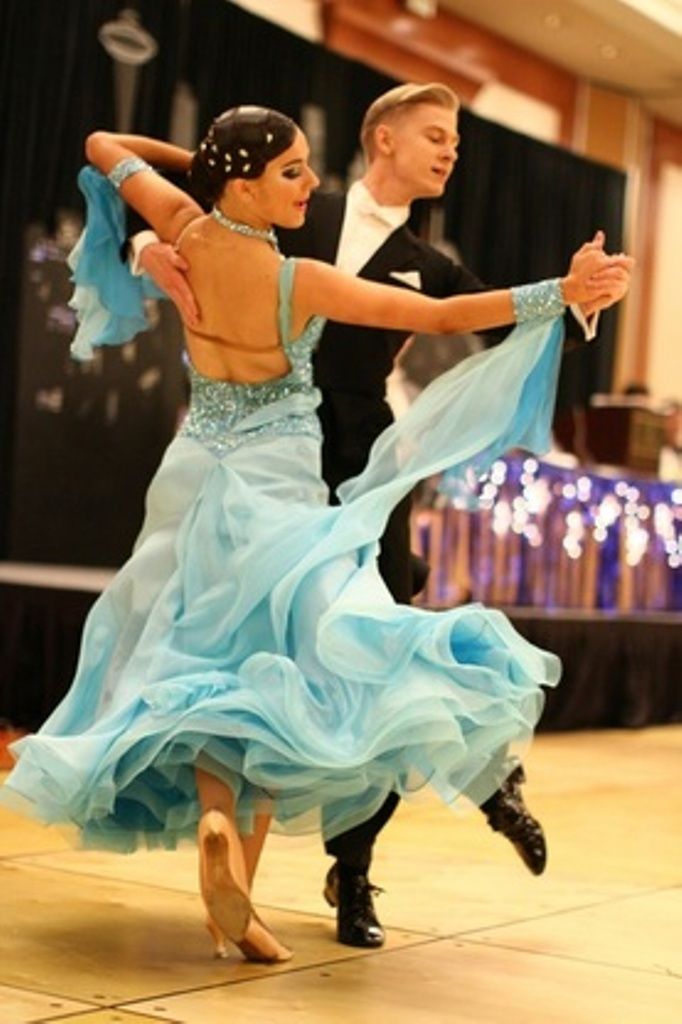 2. Watch videos of good dancers

It's complicated, but also obvious. It's more difficult, because without recommendations from more experienced dancers, unfortunately, it's not so easy to find a good quality video on the net (I mean not the resolution quality, but the content itself).
Meaningful video viewing is about building an understanding of HOW dancers make a particular impression on a partner or viewer. Technology is at the heart of everything. Understanding how the pros do it is a big step forward.
It is important to distinguish a show from a disco dance, a staged performance from an improvisation, a stylized dance from an authentic one, etc. Ask for recommendations and dance teachers will always throw off a couple of videos of worthy landmarks.

Tango Z. Showreel.

Online modern tango courses
Tango nuevo is the most advanced version of tango. We can quickly learn to dance from zero to a steep level.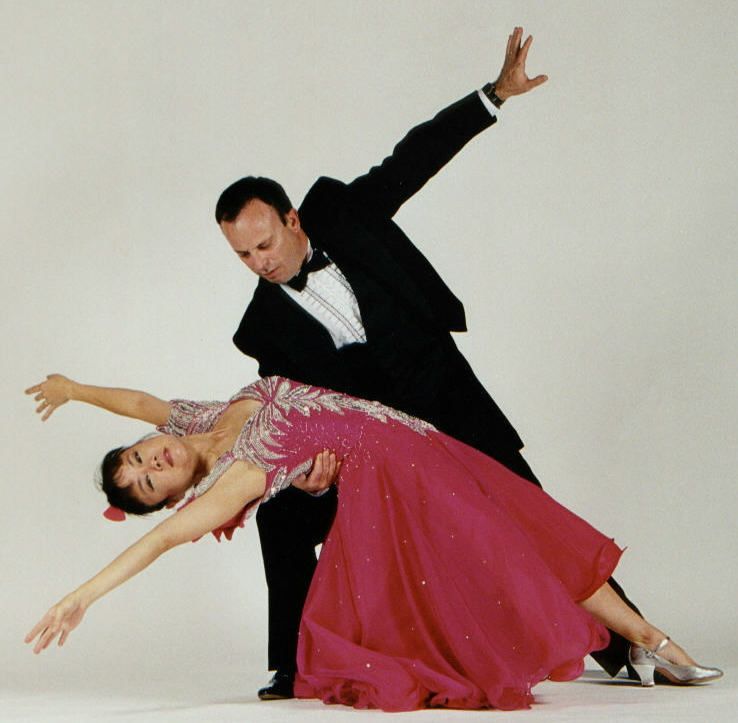 3. Dance in salsatecas/milongas/discotheques
A very delicate moment when it is worth coming to the first party. From a technical point of view, most students in 1-3 months have a sufficient set of figures and techniques to come and dance calmly. Psychologically, the same moment can be stretched out for an indefinite time. After all, it is imperative to "not lose face", "learn more figures" and be sure what to do in case "there is an unfamiliar movement".
In fact, the partygoers don't really care (except for a small layer of non-professional teachers who want to help inexperienced dancers by treating them as customers in the future). It is important to come and try dancing after a month of classes. You can only with friends or guys from your group. This will be enough to feel the adrenaline and inspiration from the dance.
4. Dance with partners or partners not of your level

The conventional wisdom that you need to practice in groups of your level does not withstand the test of experience.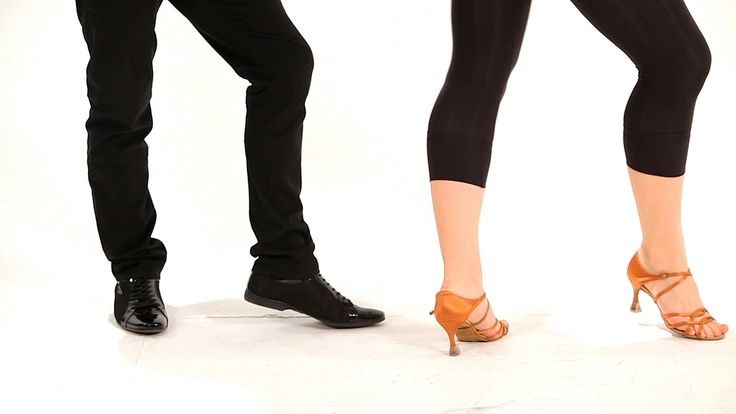 Perhaps now your eyes widened in surprise, and you want to meaningfully read the phrase again. Yes, you saw everything correctly: when you dance with a partner of your level, you don't grow anywhere.
It's important to understand that not only does it work one way and you have to dance with cooler dancers, but it works even more effectively the other way. It is no coincidence that teaching pair dances dramatically raises the level of the teacher himself. You have an endless stream of very beginner dancers.
How it works. A more experienced partner needs to be "stretched". It's easy and obvious. With beginners, you need to take more initiative on yourself, see the general pattern of the dance more widely, turn on and insure more, try to be an example and be more careful. The quality of interaction begins to grow significantly. And wonderful partners too.
Dancing with partners of your level doesn't make you grow. Dance with beginners and more advanced dancers
Dominican Bachata Women's Style Online Course

Want to learn how to hypnotize those around you with the most appetizing part of your body? On the course we will tell you all the secrets.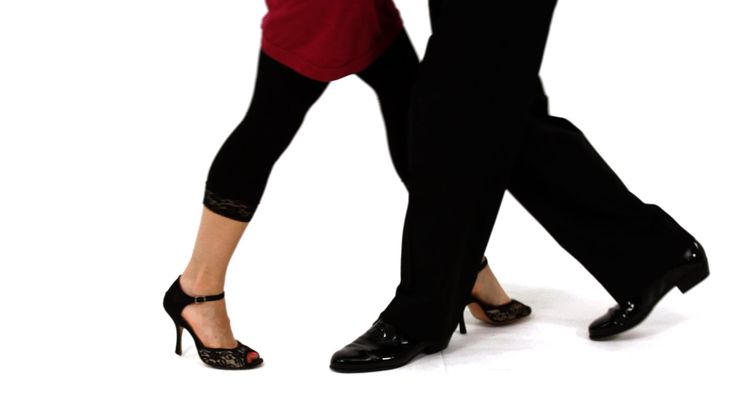 5. Learn to dance for a partner and for a partner
Turks and Argentines are one of the best partners in the world. In Russia, partners are highly valued. Why? The answer is simple. In Argentina and Turkey, it is not questionable for men to ask another man to lead in one piece or another and give feedback on the quality of the lead. For them, it will be a great shame to hear moralizing from a partner, or even more so to be known in the community as an insecure partner.
In Russia, due to the constant, often far-fetched, opinion that there are more women in pair dances, partners calmly get up and study their partner's part. Such partners then grow into very cool dancers and teachers. In no case do this at parties, only in class. Here we are talking only about the learning strategy. At parties, be yourself.

6. Do not memorize the links
Always try to look deeper and understand the through principle and idea of ​​movement.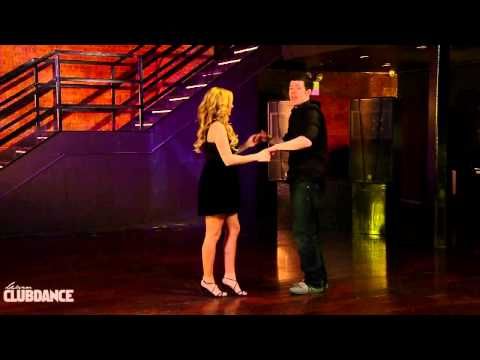 Understanding what and how is done will make it possible to independently generate any sequences and chips.
Human memory is limited and there will always be a moment when something will escape and your repertoire will be limited by the size of RAM.
In Argentine tango, for example, there are seven levels of movement construction that, when mastered, will allow you to make millions of combinations. And how many dance sequences can you really remember? In rueda, more than 150 figures dance in a rare circle. It's hard to keep more in mind.
7. Develop your body
Many years of experience in teaching pair dances shows that as soon as everyone pairs up in a class, any progress in individual style ends. But it is the individual style that distinguishes everyone at the disco: partners change, and style is always with you.
The body as the main instrument of dance must be very plastic, responsive and emotional. Surprisingly, not all pair dance schools have a general physical warm-up.
It is vital to tune the body and understand how it works.
You can always train extra and concentrate more on the basic steps, as their true value is as body work. The sequence of steps is, in fact, the simplest thing that can be in pair dancing. The quality of individual performance determines the craftsmanship.
8. Try on the images of inspiring dancers

A psychological life hack for those who have already mastered the steps, but still feel that there is not enough brightness and drive. Most are terribly afraid of being someone else's "clone". Here the action is the same as under the influence of hypnosis - the more you resist, the more you plunge into an altered state of consciousness.
With a high degree of probability, you are already dancing like someone else's "clone". A meaningful fitting of someone else's image is that you mentally take the image of the one who inspires you (inspiration is critical in this case) and "put on" yourself.
Then you start dancing and trying to feel in general how it is to be able, for example, to be the best partner or the sexiest partner in a disco. This is much more difficult than it seems. But it works extremely efficiently.
9. Dance to offbeat music

Habitual rhythms keep you tight. Tango salon or speedy timba leave little room for experimentation and fantasy. Pattern dancing is always noticeable and is reserved for beginners.
The truly new is born outside of the usual. Look for places to experiment. If there is no place, organize self-training. The main thing is not to get carried away, because music determines the style. We bring something new to pair dances, rather than trying to change them.

Search, improvise, don't be afraid to go beyond, develop in different directions, be inspired by music atypical for style
10. Try your hand at basic dance directions

dances exist according to their own non-choreographic laws.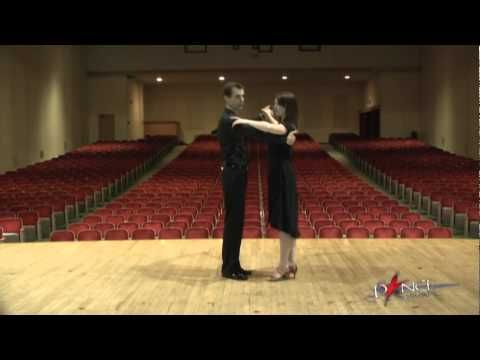 This is the deepest delusion, which has turned into a ceiling for the qualitative development of partner dances. After all, all professional dancers, for example, in salsa or bachata, build their ideas on the basic choreographic principles.
Do not think that choreography is only applicable on stage. Any meaningful movement of the body can be choreographic. In general, try classical or modern choreography. Basically, hip-hop can work too.

11. Look for battle sensations

Pair dances return us to an active position of manifestation of our body. As in the days of our ancient ancestors, we impress the members of the opposite sex by how dexterous, hardy, sexy, etc. we are. Modern laws of the jungle in the entourage of big cities.
If you look around the dance floor, it becomes clear that the majority are clearly herbivores (not in the sense of vegetarians, but in relation to those around them).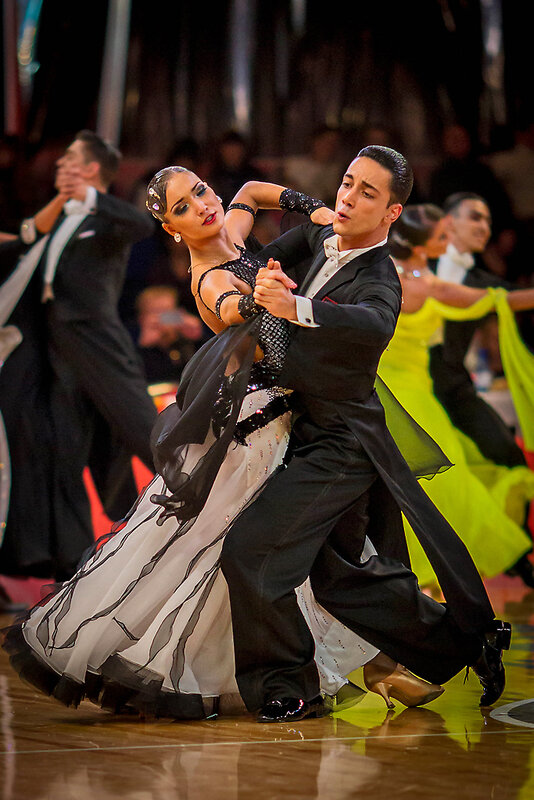 I am sure that predators are always more interesting in terms of the attractiveness of the image - try to find a counterbalance among herbivores, for example, a cat woman or a lion man.
The conversation is about an internal position, not about aggressiveness. Lability and lack of control are inherent in adolescents, and not in adult self-sufficient people.
Accordingly, even a training or friendly battle gives, on the one hand, practical skills - to make a bright sequence of movements, bring an idea to a climax, show a spectacular feature, on the other hand, develops the psychological basis of the dance - self-confidence, resistance to extraneous attention, self-control and self-control in complex elements.

12. Communicate with professionals
The environment shapes the internal position. Basically, real passionaries of the dance community are ready to openly talk, discuss and support the development of dance in every possible way.
Universal principles and the ideas they articulate have a much longer and more practical perspective than meets the eye.
Accept that, for example, behind the words "listen to your partner" is not only a beautiful metaphor, but also a practical skill to literally listen to your partner. At the same time, always treat every thought, even the most respected teacher, as a private opinion.
Your skill will lie in finding the scope of the idea even in conflicting opinions. Most often, the contradiction is speculative and the truth lies in the angle of perception or situationality.
Your dancing growth will stop sooner or later. This can happen at the level of three basic steps or years of experience in teaching and show performances. Regardless of your level, the suggested 12 life hacks can get you off the ground and greatly accelerate your dance growth. There is no way here without your motivation and activity. Take your dance development into your own hands.

share an article with friends
9000 9000 9000 Dangerous sexuality

Salsa: destroyers of stereotypes

Couple dancing as a source of strength.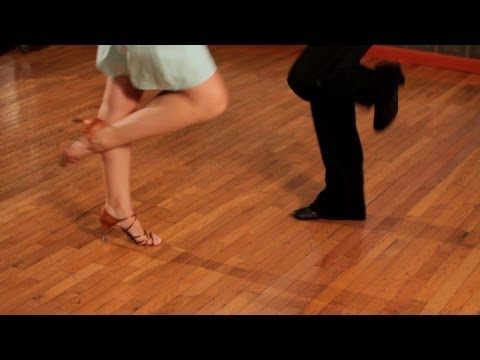 .