How to dance like a pro
How to Line Dance | Beginner's Guide for 2023
Learning how to line dance is a fun endeavor for you and a friend or group of friends. According to Stanford University, "the health benefits of dancing include stress reduction, increased cognitive acuity and the ability to ward off the onset of Alzheimer's disease and dementia." Along with lifting moods, easing anxiety and improving balance and flexibility, it's just plain fun! You don't even need a partner.
Movies like Sweet Home Alabama, Cool Runnings, Thelma and Louise and even Shrek Forever After feature the fun of learning how to line dance. Who wouldn't want to get in on this social and energetic dance movement?
So what is line dancing and how do beginners get started? From stepping left to turning right, to staying in your own row, learning how to line dance can appear to be an intimidating concept to master. We've compiled an introduction to learning how to line dance that includes its basic steps and what it's all about to help you get on the right foot (pun intended)!
Jump to Section
Line Dancing Lessons
What is Line Dancing?
Five Basic Line Dance Steps 
Popular Line Dances
Line Dance Songs
Line Dancing Lessons
Dance Classes
Line dancing for beginners is easy when you book classes with professional dancers.
With dance classes in NYC, dance classes Las Vegas or dance classes in Colorado Springs, you can join a group of like-minded beginners for a fun and energetic evening as you learn how to line dance.
Not ready to show off your skills? You can also sign up for online dance classes to attend from the comfort of your own living room. Check out dance classes near you to find the perfect class to learn how to line dance at your own comfort level.
Social Settings
Another way to learn how to line dance is to jump right in there — figuratively and literally! Bars, dance clubs and group gathering places across the country are one of the best ways to learn how to line dance. Line dancing is even done at weddings. While Texas and Tennessee offer a plethora of dance halls, you'll find places all over the U.S. to learn how to line dance. Here are a few:
Wildhorse Saloon in Nashville, Tennessee
The Grizzly Rose in Denver, Colorado
Billy Bob's in Fort Worth, Texas
Ponderosa Lounge and Grill in Portland, Oregon
Robert's Western World in Nashville, Tennessee
Cowboy Country Saloon in Long Beach, California
The Bowery in Myrtle Beach, South Carolina
Pop's Tavern in Baltimore, Maryland
Gilley's Saloon in Las Vegas, Nevada (Sound familiar? The original Gilley's was in Pasadena, Texas and the film site for Urban Cowboy. )
Coyote Joe's in Charlotte, North Carolina
via Canva
What is Line Dancing?
Line dancing involves synchronized movements done in unison to choreographed steps. Dancers line up in rows facing in the same direction (though it can also be done facing each other). Each movement (whether it's a step, hip movement or a wobble) is timed to the music.
Line Dancing History
Line dancing may seem like a fairly new dance, but it goes back to the 1920s with the Shim Sham. In fact, African, Native American and European cultures have histories of dance styles like line dancing. New generations add movements, steps, songs and style to add on to the genre, making learning how to line dance an ever-evolving sport.
Country Line Dancing
The style became more mainstream and widely popular in 1992 with Billy Ray Cyrus' "Achy Breaky Heart." Everybody and their brother wanted to learn how to line dance to country music! The song filled up country line dance saloons and bars with cowboy hat, boot and denim-wearing dancers of all ages.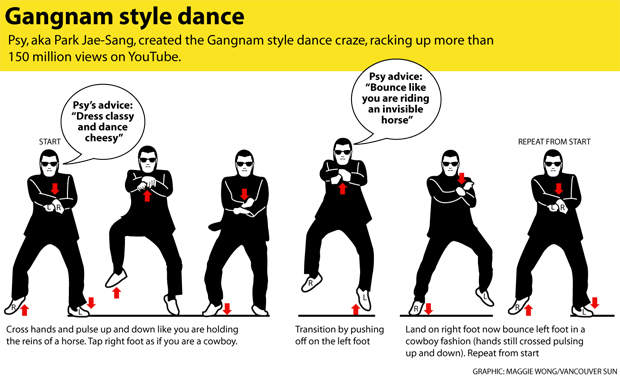 This is probably the scene most visualize when they think of line dancing. And, while it has evolved from traditional country line dances like square, round and folk, the wonderful thing about the genre is that anybody can learn how to line dance.
Line dancing has millions of combinations of steps, combined with walls, so this is one dance where you can grow skills and movements the more you practice learning how to line dance.
Steps and Touches
As you get started learning how to line dance, the most important aspect is figuring out steps. A step is when you change your weight. A touch is when you don't change the weight (this is mainly used to change directions).
Put basically, there's a step for each beat in 4/4 time (four steps over four music beats). To time your steps, count from one to eight or do a count of 1, 2, 3, 4 – 1, 2, 3, 4.
Walls
When learning how to line dance, keep in mind that formations have either one, two or four walls.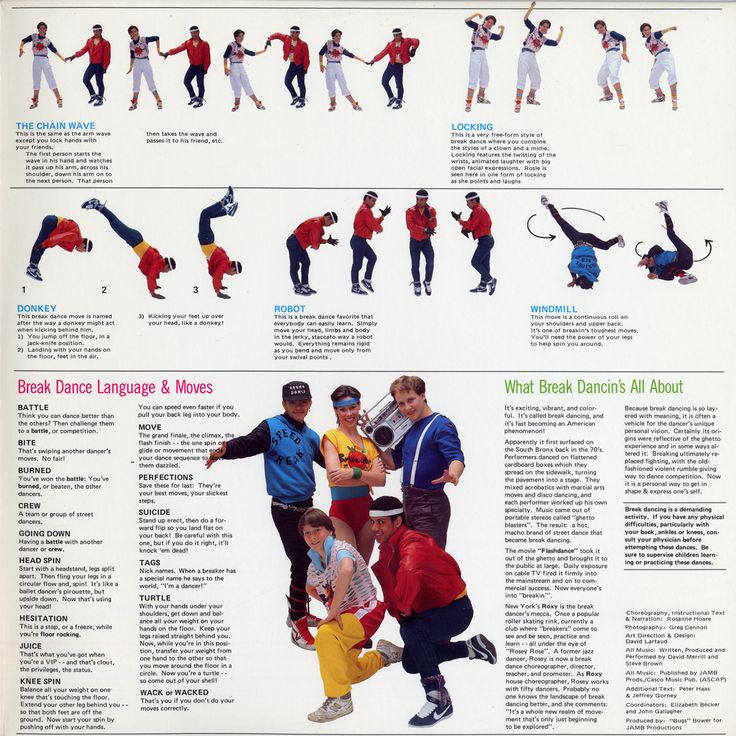 A wall refers to the direction that the dancers are facing (think of it like they're forming a wall/barrier). With one and two wall versions, dancers are always facing the front and back walls.
One-wall means everyone faces the same direction when performing steps. Two-wall is when, at the end of each dance sequence, everyone turns 180 degrees. Then, they begin again facing the back.
Four-wall is the most difficult, especially when you're just beginning to learn how to line dance. At the end of the steps, everyone turns 90 degrees and proceeds facing one of the side walls.
Throughout the dance, dancers finish and start again by facing a new wall. When you're first learning how to line dance, it's best to stick to the basics and add on as you get accustomed.
via Canva
Five Basic Line Dance Steps
While it's seen as a group effort, you can learn how to line dance alone, which makes it terrific for line dancing for beginners to practice right at home.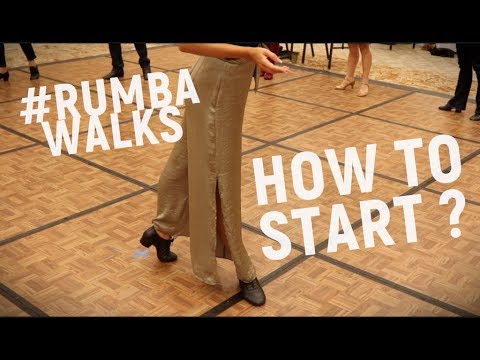 You just have to learn some basic counting, combined with the steps and you're ready to go. Accurate timing and the proper foot placement are the key things to remember when you learn how to line dance.
So, what are the five basic steps in line dancing and how do you do them? By becoming familiar with the five basic line dance step names listed below, you'll have a great headstart for your first official line dancing lesson.
1. Grapevine
The grapevine is a continuous traveling step that goes to the side with crossing behind and/or in front. It involves a three count move to either side. On the fourth count, you have the option of a brush, kick or scoot.
2. Weave
A weave is the same as a grapevine but with four counts.
3. Scoot
A scoot, as the name implies, is a slide of the weighted foot in a forward, backward or sideways motion. The opposite leg is raised with a bent knee.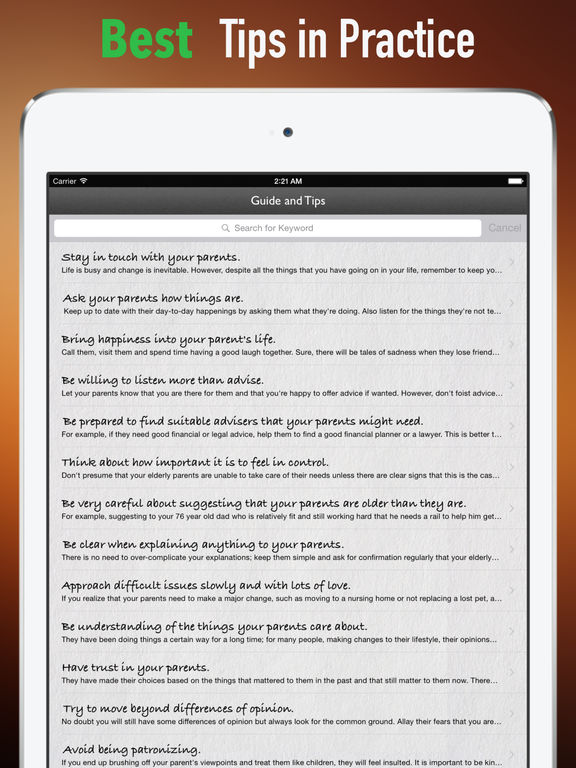 A scoot can also be done with weight on both feet.
4. Brush
A brush is when the free leg swings forward or back as the sole of the foot brushes the floor.
5. Kick
A kick is a leg lift movement in any direction. Don't completely straighten the knee.
via Canva
Popular Line Dances
When it comes to learning how to line dance as a beginner, it is best to start with some of the easiest line dances. You may be familiar with popular dances, such as the Cupid Shuffle or the Electric Slide, which often play at weddings or other dance events. You can learn how to line dance these hit numbers in no time!
The Cupid Shuffle
The Cupid Shuffle is one of the easiest line dances for beginners learning how to line dance for the first time. The song tells you just what to do! "To the right, to the right, to the right…to the left, to the left, to the left..."
Take eight side steps to the right (last step is a touch step)
Next take eight counts to the left
Then eight heel steps in place
Last, do eight counts of stepping in place and turn ¼ to the left
You'll now be facing a different wall and you'll then repeat the same steps
Cowboy Boogie
Take a grapevine step (step to the side, step behind, step to the side) to the right
Do a hitch (knee up) move at the end
Repeat this same step and hitch to the left
Next, a step forward with a hitch
Another step forward and hitch
Step back for three counts with a hitch at the end
Then "boogie" with hips (this means to do a small hip movement forward and back)
Then turn ¼ to face new wall
Repeat steps facing the new wall
via Canva
Line Dance Songs
There are a variety of different choreographed songs within the line dancing genre.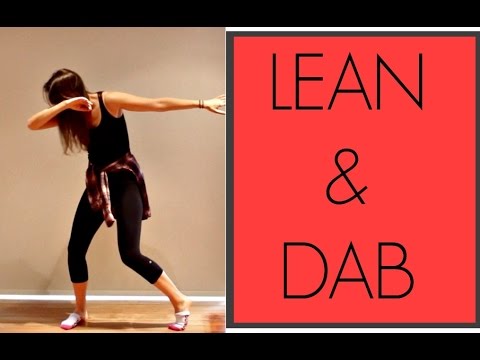 Not all songs are performed to the same steps, which may make it more difficult, but certainly gives it a unique advantage and lots of fun steps to learn.
Steps are usually choreographed to a specific song, which then becomes the name of that routine. Some popular ones include: The Stroll, the Cowboy Boogie, the Electric Slide, the Achy Breaky Heart, the Macarena, the Cha-Cha Slide, the Cupid Shuffle and the Wobble.
When learning how to line dance for beginners, try "Two-Step" (by Laura Bell Bundy featuring Colt Ford). This is not to be confused with the two-step partner dance.
The Electric Slide and Cowboy Hustle (done to Vince Gill's "What the Cowgirls Do") are beginner line dances to try. "Watermelon Crawl" (Tracy Byrd), "My Maria" (Brooks & Dunn), "Cha Cha Caliente" (Jennifer Lopez) and "Rockin' the Wagon Wheel" (Darius Rucker) are more on the beginner-moving-into-immediate side.
Popular Line Dance Songs
"Boot Scootin' Boogie" (Brooks & Dunn)
"Achy Breaky Heart" (Billy Ray Cyrus)
"Watermelon Crawl" (Tracy Byrd)
"Any Man of Mine" (Shania Twain)
"Man! I Feel Like a Woman!" (Shania Twain)
"Macarena" (Los Del Rio)
"The Loco-Motion" (Little Eva)
"Gangnam Style" (PSI)
"Old Town Road" (Lil Nas X featuring Billy Ray Cyrus)
"Cupid Shuffle" (Cupid)
Electric Slide (done to the song "Electric Boogie" by Bunny Wailer)
"Hoedown Throwdown" (Miley Cyrus)
via Canva
When it comes to learning how to line dance, the best piece of advice is to just have a good time.
You don't even have to be a country music fan with all the pop, salsa and jazz-inspired line dances out there! Once you've gotten the steps down, you can put your own spin on what you do in between. Add some funky hip, torso or hand movements to shake it up!
Whether you're learning how to line dance by taking line dancing lessons or joining a dance at a club, party, wedding reception or other event, you'll be among like-minded dance enthusiasts as you learn how to line dance. You'll be line dancing like a pro in no time!
For even more creative ideas and inspiration, check out other experiences happening on Classpop!
Related Articles
A Beginner's Guide to Bachata Dancing
A Beginner's Guide to Cumbia Dancing
How to Belly Dance (With Confidence!)
How to Slow Dance With Style
How to Salsa Dance Beginner's Guide
How to Swing Dance: A Beginner's Guide
How To Become A Better Dancer: 5 Tips -
So you want to know how to become a better dancer?
Here are 5 important tips that will help you improve as a dancer fast:
1.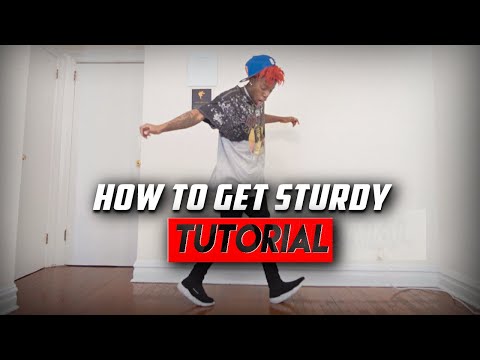 Take Lessons Consistently (You're not special)
Some people think that they can get good without ever taking any dance lessons…
This is a mistake. Think about everything else you ever learned in your life, did you just wing it? No, you probably took lessons to become good at it. The same goes with dancing. You can take lessons in person or online. For in-person lessons you can do group classes or private lessons. For online lessons you can learn from videos. Check out our online Ballroom dance videos here.
Furthermore, it is important to take the time to find the right dance teacher for your goals, because some are definitely more qualified than others. My recommendation is try out a lesson with several teachers before committing to one specific dance instructor. Read our article on what makes a good dance teacher.
2. Practice Daily At Home/Studio
One of the most important habits you need to adopt is daily consistent practice. No matter how naturally good you are, you need to practice if you want to become a better dancer.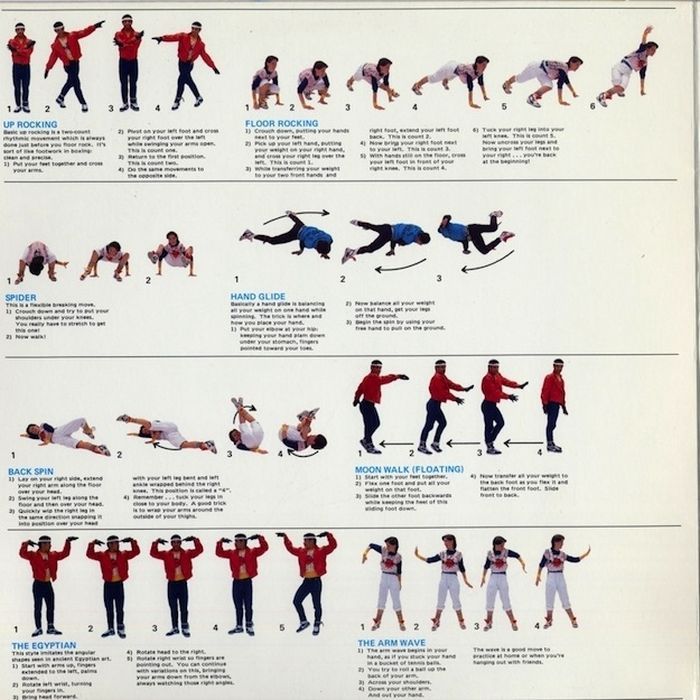 Many people assume that just because they take lessons, they don't need to practice. This could not be further from the truth. It is precisely because you take dance lessons, you need to practice even more to make sure you retain everything you've been learning.
Becoming a better dancer requires muscle memory. And muscle memory requires a lot of repetition through practice. So don't overthink it – simply make some room in your living room, get a mirror and practice the things you worked on at your last lesson/class. Check out our practice guide for Ballroom dancers.
3. Have A Goal
One of the fastest ways to improve your dancing is simply to have a goal to work towards. The goal can be a performance at your studio's showcase or party. It can also be a dance competition. Even if you don't want to perform you can still come up with a social dance goal such as "be able to dance comfortably at next month's party". Be creative with it as there is no wrong or right goals.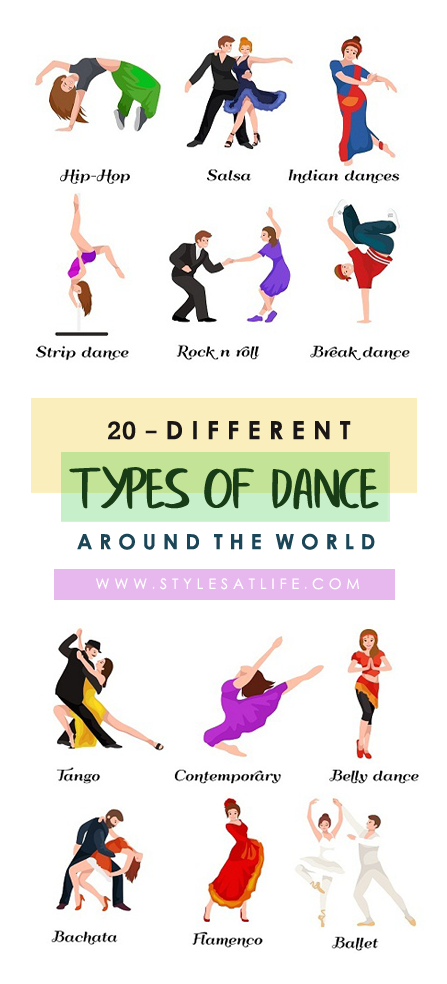 The most important thing is to have one and to have a future date that you're working towards. This will keep you motivated with your daily practice!
4. Feel your body
After you've learned the mechanics of the steps and routines, you need to make sure that you let your body "Feel" the movements so that all the steps and styling can really sink in to your muscle memory. You don't want to be stuck in your head when you're practicing or taking lessons, you need to be in "your body" to retain the dance moves, and progress faster.
After you got it pretty good, just put on the music and try to feel your body going with the music… This will also add enjoyment to your dancing.
5. Keep yourself inspired
It is critical to work on staying inspired and motivated with your getting better in dancing goal. Life gets in the way, so some days you will be more inspired than others… The key is to figure out some specific triggers that can energize you quickly to get back in the groove, whenever you're not feeling it.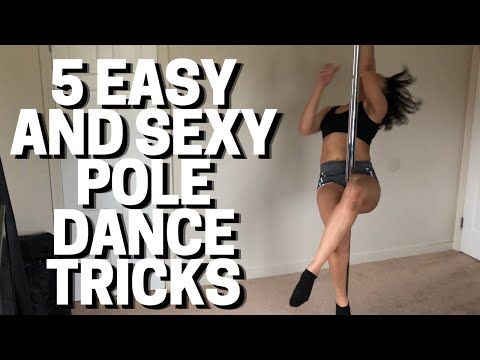 For example, let's say you don't feel like going to your dance practice today. What you can do is watch some videos of your favorite dancers performing your favorite choreography on youtube!
That should get you back on track fast.
Watch Video – 5 Tips For Improving As A Dancer:
What do you think? Leave a comment below.
By: Leon Turetsky
Professional dance instructor
Related:
More Dance Articles & Tips
Types of ballroom dances
Styles of Latin Dances
90,000 12 life hacks, to quickly learn how to dance from Mamita Dance
Dances
Author: Pavel Gather
Psychologist, Lecturer Salsa and Tango
Dances
Author: Pavel Pavel
Psychologist, Lecturer Salsa
on At the start, you always want to get a quick result.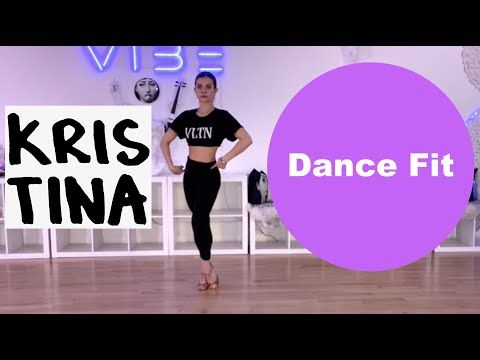 When it doesn't happen, the hypothesis arises that everything takes time. After a conditionally acceptable time, humility comes to mastering pair dances, which, perhaps, is not given, and I will just do what I learned somehow. nine0003
This is the most common story of those who believe that the mere act of attending a pair dance class is enough to learn how to dance.
Absolutely not. If you want to really dance well, you have to make an effort outside of the dance class. A good teacher will definitely be needed, but the initiative should be on your side.

1. Listen to music
The most common and accessible advice that is given already in the first lessons. And it definitely works. Music creates a certain atmosphere of the dance and intuitively you want to move to it. It doesn't matter where you listen to music - in the car, on headphones while walking or doing household chores. nine0003
An addition that will help you dance better is your active participation in the music.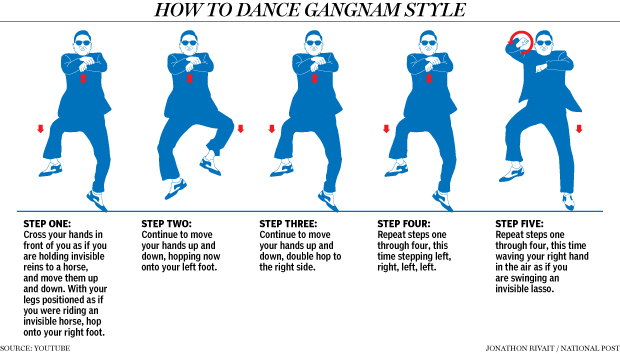 Sing along, dance or simply beat musical accents with any free parts of the body. In the subway, for example, it is enough to tap out bright moments with your fingers, in the car to sing along with sounds, and at home you can jump for pleasure.

2. Watch videos of good dancers

It's complicated, but also obvious. It's more difficult, because without recommendations from more experienced dancers, unfortunately, it's not so easy to find a good quality video on the net (I mean not the resolution quality, but the content itself). nine0003
Meaningful video viewing is about building an understanding of HOW dancers make a particular impression on a partner or viewer. Technology is at the heart of everything. Understanding how the pros do it is a big step forward.
It is important to distinguish a show from a disco dance, a staged performance from an improvisation, a stylized dance from an authentic one, etc. Ask for recommendations and dance teachers will always throw off a couple of videos of worthy landmarks.
nine0007
Tango Z. Showreel.

Online modern tango courses
Tango nuevo is the most advanced version of tango. We can quickly learn to dance from zero to a steep level.
3. Dance in salsatecas/milongas/discotheques
A very delicate moment when it is worth coming to the first party. From a technical point of view, most students in 1-3 months have a sufficient set of figures and techniques to come and dance calmly. Psychologically, the same moment can be stretched out for an indefinite time. After all, it is imperative to "not lose face", "learn more figures" and be sure what to do in case "there is an unfamiliar movement". nine0003
In fact, the partygoers don't really care (except for a small layer of non-professional teachers who want to help inexperienced dancers by treating them as customers in the future). It is important to come and try dancing after a month of classes.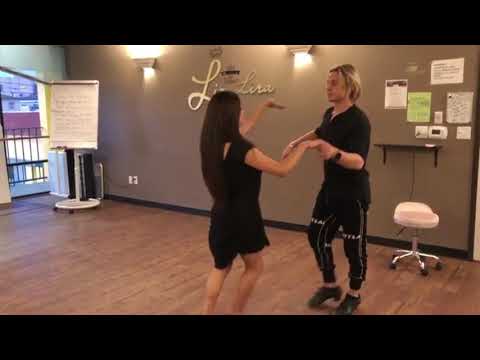 You can only with friends or guys from your group. This will be enough to feel the adrenaline and inspiration from the dance.
4. Dance with partners or partners not of your level

The conventional wisdom that you need to practice in groups of your level does not withstand the test of experience. Perhaps now your eyes widen in surprise, and you want to meaningfully read the phrase again. Yes, you saw everything correctly: when you dance with a partner of your level, you don't grow anywhere. nine0003
It's important to understand that not only does it work one way and you have to dance with cooler dancers, but it works even more effectively the other way. It is no coincidence that teaching pair dances dramatically raises the level of the teacher himself. You have an endless stream of very beginner dancers.
How it works. A more experienced partner needs to be "stretched". It's easy and obvious. With beginners, you need to take more initiative on yourself, see the general pattern of the dance more widely, turn on and insure more, try to be an example and be more careful.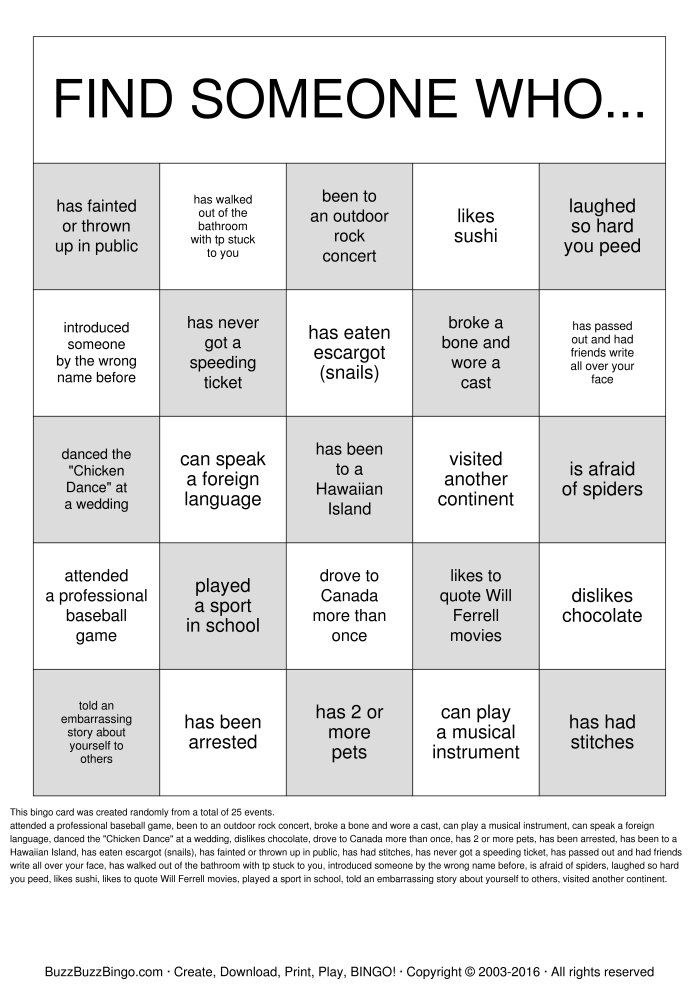 The quality of interaction begins to grow significantly. And wonderful partners too. nine0003
Dancing with partners of your level doesn't make you grow. Dance with both beginners and more advanced dancers
Dominican Bachata Women's Style Online Course

Want to learn how to hypnotize those around you with the most appetizing part of your body? On the course we will tell you all the secrets.

5. Learn to dance for a partner and for a partner
Turks and Argentines are one of the best partners in the world. In Russia, partners are highly valued. Why? The answer is simple. In Argentina and Turkey, it is not questionable for men to ask another man to lead in one piece or another and give feedback on the quality of the lead. For them, it will be a great shame to hear moralizing from a partner, or even more so to be known in the community as an insecure partner.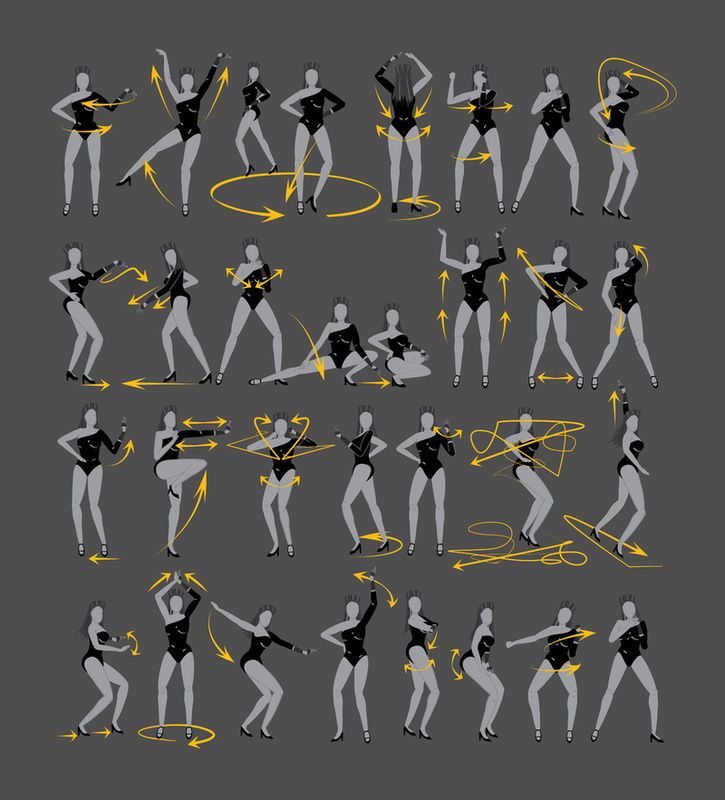 nine0003
In Russia, due to the constant, often far-fetched, opinion that there are more women in pair dances, partners calmly get up and study their partner's part. Such partners then grow into very cool dancers and teachers. In no case do this at parties, only in class. Here we are talking only about the learning strategy. At parties, be yourself.

6. Do not memorize the links
Always try to look deeper and understand the through principle and idea of ​​movement. Understanding what and how is done will make it possible to independently generate any sequences and chips. nine0003
Human memory is limited and there will always be a moment when something will escape and your repertoire will be limited by the size of RAM.
In Argentine tango, for example, there are seven levels of movement construction that, when mastered, will allow you to make millions of combinations. And how many dance sequences can you really remember? In rueda, more than 150 figures dance in a rare circle.
It's hard to keep more in mind.
7. Develop your body
Many years of experience in teaching couple dance shows that as soon as everyone pairs up in a class, any progress in individual style ends. But it is the individual style that distinguishes everyone at the disco: partners change, and style is always with you. nine0003
The body as the main instrument of dance must be very plastic, responsive and emotional. Surprisingly, not all pair dance schools have a general physical warm-up. It is vital to tune the body and understand how it works.
You can always train extra and concentrate more on the basic steps, as their true value is as body work. The sequence of steps is, in fact, the simplest thing that can be in pair dancing. The quality of individual performance determines the craftsmanship. nine0003
8. Try on the images of inspiring dancers

A psychological life hack for those who have already mastered the steps, but still feel that there is not enough brightness and drive.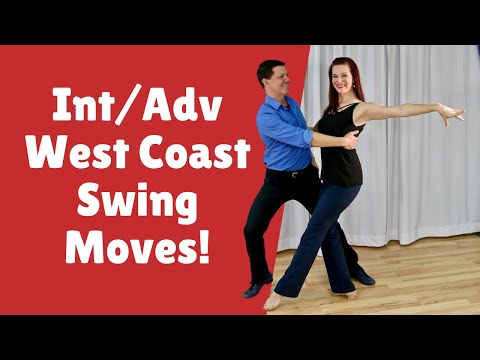 Most are terribly afraid of being someone else's "clone". Here the action is the same as under the influence of hypnosis - the more you resist, the more you plunge into an altered state of consciousness.
With a high degree of probability, you are already dancing like someone else's "clone". A meaningful fitting of someone else's image is that you mentally take the image of the one who inspires you (inspiration is critical in this case) and "put on" yourself. Then you start dancing and trying to feel in general how it is to be able, for example, to be the best partner or the sexiest partner in a disco. This is much more difficult than it seems. But it works extremely efficiently. nine0003
9. Dance to offbeat music

Habitual rhythms keep you tight. Tango salon or speedy timba leave little room for experimentation and fantasy. Pattern dancing is always noticeable and is reserved for beginners.
The truly new is born outside of the usual.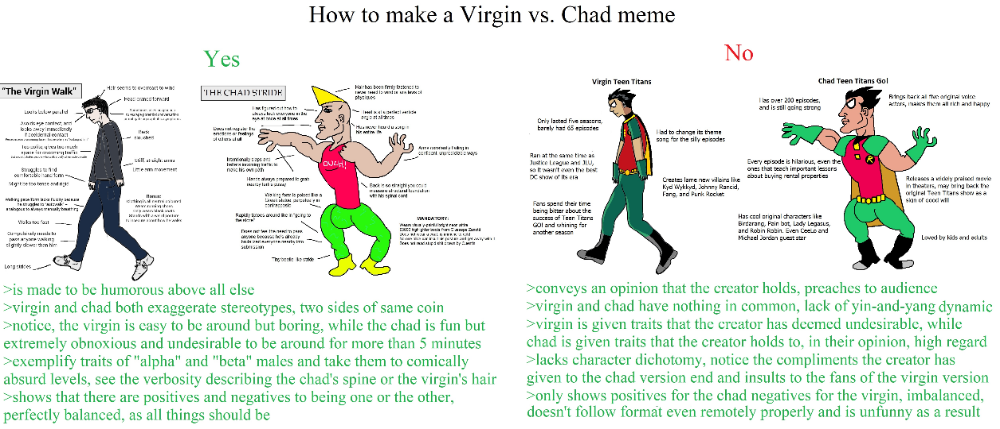 Look for places to experiment. If there is no place, organize self-training. The main thing is not to get carried away, because music determines the style. We bring something new to pair dances, rather than trying to change them. nine0007
Search, improvise, don't be afraid to go beyond, develop in different directions, be inspired by music atypical for the style
10. Try your hand at basic dance directions

dances exist according to their own non-choreographic laws.
This is the deepest delusion, which has turned into a ceiling for the qualitative development of partner dances. After all, all professional dancers, for example, in salsa or bachata, build their ideas on the basic choreographic principles. nine0003
Do not think that choreography is only applicable on stage. Any meaningful movement of the body can be choreographic. In general, try classical or modern choreography. Basically, hip-hop can work too.

11. Look for battle sensations

Pair dances return us to an active position of manifestation of our body. As in the days of our ancient ancestors, we impress the members of the opposite sex by how dexterous, hardy, sexy, etc. we are. Modern laws of the jungle in the entourage of large cities. nine0003
If you look around the dance floor, it becomes clear that the majority are clearly herbivores (not in the sense of vegetarians, but in relation to those around them). I am sure that predators are always more interesting in terms of the attractiveness of the image - try to find a counterbalance among herbivores, for example, a cat woman or a lion man.
The conversation is about an internal position, not about aggressiveness. Lability and lack of control are inherent in adolescents, and not in adult self-sufficient people.
Accordingly, even a training or friendly battle gives, on the one hand, practical skills - to make a bright sequence of movements, bring an idea to a climax, show a spectacular feature, on the other hand, develops the psychological basis of the dance - self-confidence, resistance to extraneous attention, self-control and self-control in complex elements.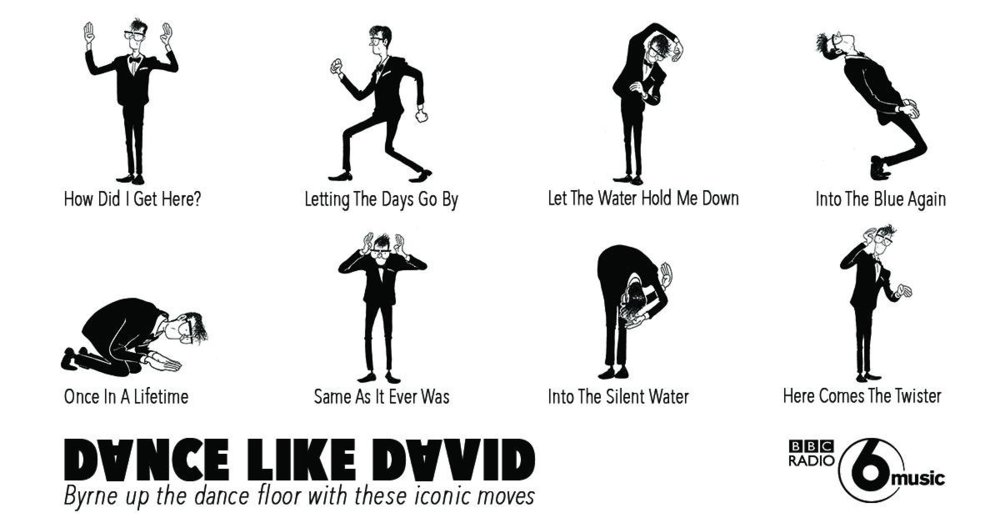 nine0007
12. Communicate with professionals
The environment shapes the internal position. Basically, real passionaries of the dance community are ready to openly talk, discuss and support the development of dance in every possible way. Universal principles and the ideas they articulate have a much longer and more practical perspective than meets the eye.
Accept that, for example, behind the words "listen to your partner" is not only a beautiful metaphor, but also a practical skill to literally listen to your partner. At the same time, always treat every thought, even the most respected teacher, as a private opinion. nine0003
Your skill will lie in finding the scope of the idea even in conflicting opinions. Most often, the contradiction is speculative and the truth lies in the angle of perception or situationality.
Your dancing growth will stop sooner or later. This can happen at the level of three basic steps or years of experience in teaching and show performances.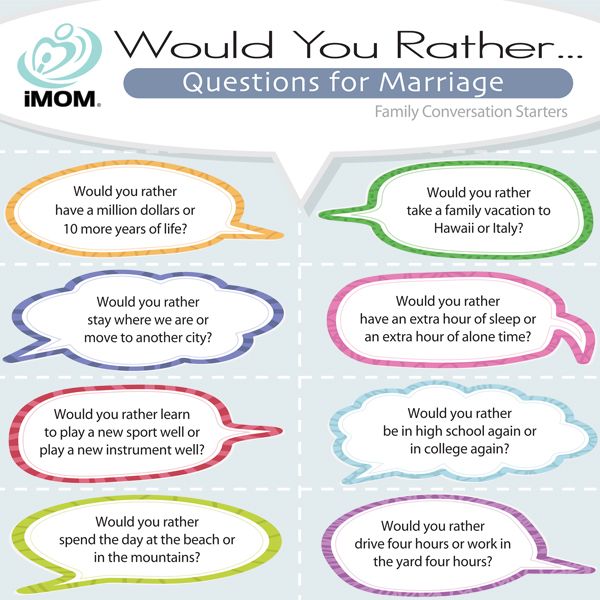 Regardless of your level, the suggested 12 life hacks can get you off the ground and greatly accelerate your dance growth. There is no way here without your motivation and activity. Take your dance development into your own hands. nineOl000 Dangerous sexuality
Salsa: destroyers of stereotypes
Couple dancing as a source of strength.
Self-destruction of the couple dance community
The Salsa series as a mirror of the community
Mamita Fridays: salsa, bachata
Destroying the myths about leading pair dances
Does dancing make us better?
The seven deadly sins of teachers
Why we will never dance bachata like the Dominicans
Why tango?
Dispute over musicality
Selection of dances according to alcohol preferences
Where to find inspiration for dancing? nine0003
Terrible tango nuevo
Distribution of roles in a salsa party
Argentinean tango through the eyes of a salsa dancer
Is there a predisposition to dancing?
Which is more effective: individual or group lessons?
Sexual overtones in couple dances
Advice on dance schools.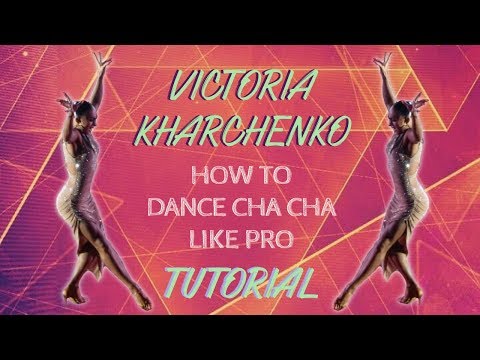 Useful tips on the subject of dance school.
Service:
Location:
Show
changes 
A lot can be said about the dance - it is both plastic and rhythmic movements body, an unsurpassed art form, the unity of dancers with music, expressing his inner state. Professional dancers fascinate with their appearance, casting sad thoughts about their own imperfection. In the meantime, don't worry - learn to dance with an abundance of various dance studios and professional teachers in St. Petersburg is quite simple! nine0003
How to learn to dance to any music?
Everyone can master the art of dance, because professionals are not are born, they can only become through their own work and perseverance. Even if initially it seems that the data for dances is completely absent - do not worry, through regular training, you can achieve excellent results. An experienced teacher will explain and clearly demonstrate how dance step and rock, how to dance house or hip-hop, will help you choose the perfect dance direction for any wishes.
nine0003
When deciding when and how to learn to dance, you need to get to know the benefits of regular classes with a teacher:
Dancers are in excellent physical shape, as constant loads simply will not allow you to recover. At If necessary, they will even help get rid of a few extra pounds. in just a month. This is especially true for those who have not exercised before. sports - the body positively accepts new loads.
Group classes help you find new friends and become more liberated, to know your own body and realize attraction. nine0245
These advantages will be a great incentive for hard work and learning dance moves. Before starting classes, you should choose the most preferred dance style. To do this, you can watch various videos performances of dancers, study reviews and listen to music, decide what closest to the heart. Next, you need to choose a good school, to teach in which professionals with diplomas and rich experience should teach.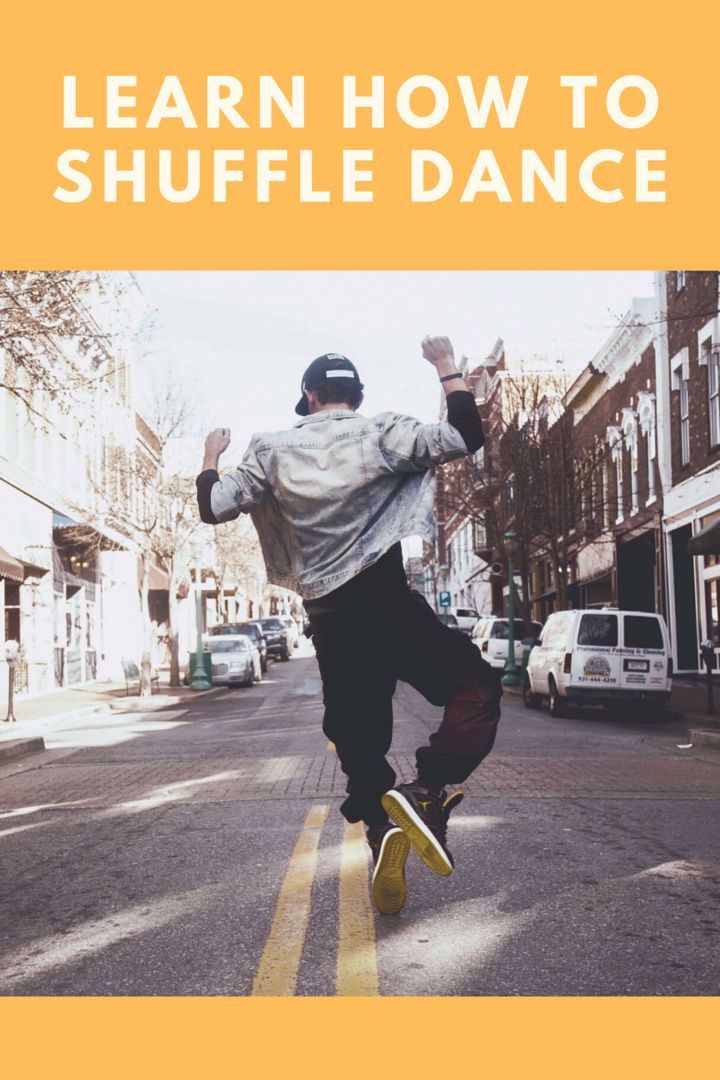 Many videos can tell you how to dance at home, but starter videos it is better for beginners to acquire skills in a team and under the supervision of a teacher - he will immediately put the right technique, help to deal with relevant dance elements and basic movements of the style. Houses can be fixed the result in front of the mirror, strictly following the recommendations of the teacher. nine0003
How to dance beautifully?
It is very important to listen to your own body, is it ready to perform tango, ballet, hip-hop or other directions. Do not overexert yourself by choosing complex styles, it is better to start with something simpler.
When choosing a school, it is worth agreeing on trial class where you can explore the dance hall, professionalism teachers and presentation of the dance.
To give movement a special elegance and plasticity need to work on the body. Ideally for this Stretching exercises should be done daily.