How to dance like a country girl
The Best Country Line Dance Songs
Link copied
Before there was the Cupid Shuffle and the Cha Cha Slide, the country-western line dances such as Texas Two-Step and the Watermelon Crawl would dominate the dance floor.
This style of dance, which is once again surging in popularity, calls for people of all ages to come together as a group and move their feet in sync to the beat of their favourite songs in a repeated sequence of steps. No previous dance training is required to take part in these choreographed line dances, which eliminates the pressure of having to bring out the impressive freestyle moves on the dance floor.
Billy Ray Cyrus may have launched the modern line dance craze of the early 90s with his claim to fame, 'Achy Breaky Heart', but many artists since then have followed suit, allowing the repetitive step sequences to carry on in dance halls and saloons worldwide.
So grab your dancin' boots, call up a few friends and prepare for a hoedown, because we've compiled a list of 15 of our favorite country songs to line dance to.
15
Sony | 2013
Chris Young - Aw Naw
Line dancing can often lead to late nights with friends and that's just the kind of experience Chris Young's 'Aw Naw' describes. Once this country-rock song dropped, it didn't take long for a line dance to emerge alongside it. Right from the start with a kick of the boot, this choreography can liven up any party.
14
Capitol Records Nashville | 2011
Luke Bryan - Country Girl (Shake It For Me)
It makes sense that country music superstar Luke Bryan - who's known for shaking his hips whenever he's on stage - would produce a song with the perfect tempo to dance along to. When this track comes on, it's almost like everyone on the dance floor instinctively embraces Bryan's spectacular hip-swinging talent.
13
Universal | 2008
Toby Keith - Should've Been A Cowboy
The fast-paced line dance for Toby Keith's 'Should've Been A Cowboy' could be considered one of the more challenging ones on the list, but nothing that can't be picked up with a little practice.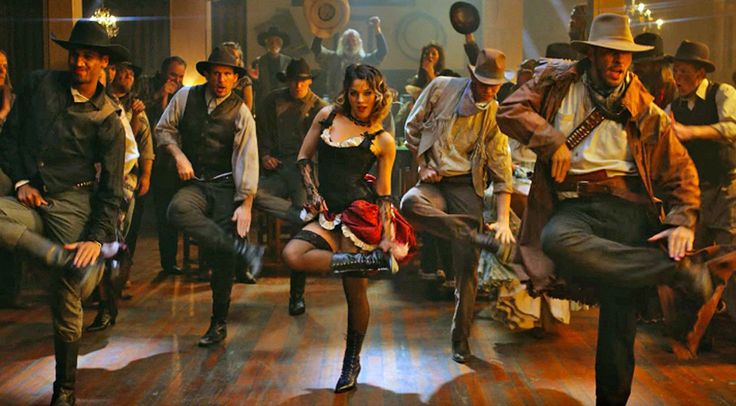 The difficulty comes with the addition of an optional partner and learning how to move around the room as a pair.
12
MCA Records | 1994
Tracy Byrd - Watermelon Crawl
A night at the local saloon wouldn't be complete without a dance to Tracy Byrd's 'Watermelon Crawl'. In order to follow along with this line dance, the most important choreography to know is the Charleston, the grapevine, the pivot and a bit of heel/toe steps. Once those moves are established, this dance is a breeze.
11
Atlantic | 2015
Hunter Hayes - I Want Crazy
Paired with Hunter Hayes' 'I Want Crazy', this 48-count, 2-wall dance has a few variations to it, as most line dances do. The most popular version is at the intermediate to advanced level with steps that tend to get a bit confusing because of the frequent changing of walls in the choreography.
10
1203 Entertainment | 2010
Mikel Knight - Whiskey Drinkin'
This boot-stomping line dance, usually known as "The Outlaw", fits the vibe of Mikel Knight's explicit, rap country song, 'Whiskey Drinkin''.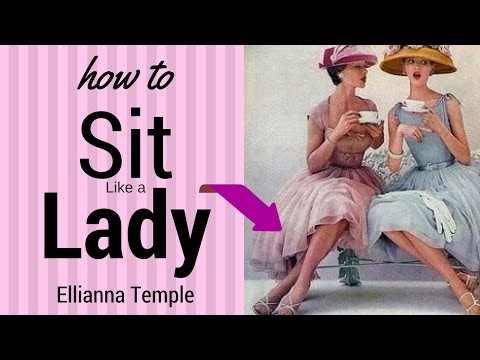 Get ready to break a sweat because this choreography will have you moving up, down and side to side to this upbeat song.
9
Mercury Records | 1992
Billy Ray Cyrus - Achy Breaky Heart
Without a doubt, one of the main songs to make both Billy Ray Cyrus and line dancing popular needed to be included in the top 10. With its simple two-chord structure and perfectly paced tempo, Cyrus' iconic 'Achy Breaky Heart' will most definitely be played anywhere that line dancing takes place.
8
Warner Music Nashville | 2011
Big and Rich - Fake ID
Upon seeing this famous line dance featured in the movie Footloose, it's only a matter of time before the need to learn the steps and start dancing along with the cast takes over. Something about the movements paired with this Big and Rich country rock 'n' roll song just puts you in a great mood.
7
BBR | 2019
Blanco Brown - The Git Up
A relatively new dance added to the mix comes from Blanco Brown's 'The Git Up'.
According to Brown, this line dance consists of four easy steps: the cowboy boogie, the hoedown, the butterfly and the two-step. Whether in a saloon or a concert, the crowd will be ready to dance along to this song.
6
Capitol Nashville | 2013
Darius Rucker - Wagon Wheel
With this classic country tune, country music fans often find it difficult to resist the urge to sing and dance along to Darius Rucker's recording of 'Wagon Wheel', making it a great candidate for a line dancing song. With its beginner level choreography, the 'Wagon Wheel' line dance is the perfect introduction to this style of dance.
5
Arista | 1991
Brooks and Dunn - Boot Scootin' Boogie
Anyone who has have ever participated in - or even just witnessed - line dancing before knows that Brooks and Dunn's 'Boot Scootin' Boogie' is almost always included in the DJ's setlist. This song has, rightfully so, been labelled as one of the prime line dancing songs because anyone - even beginners - can pick it up.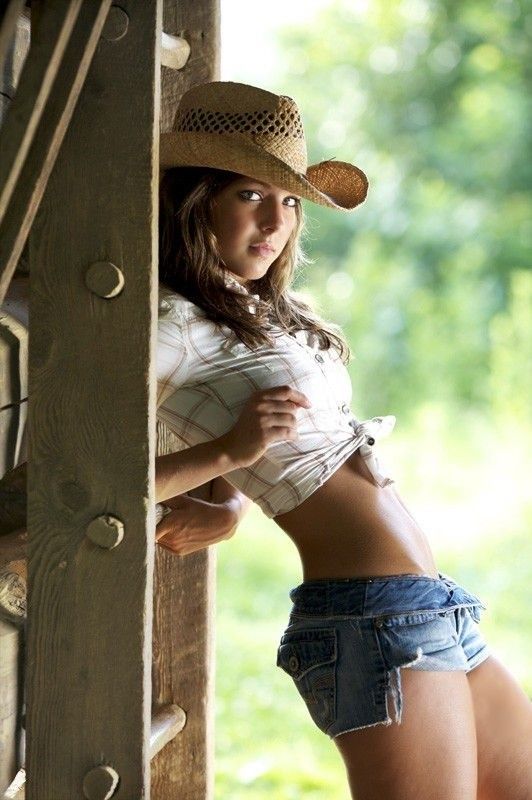 4
Muunshine Muusic | 1995
Rednex - Cotton Eye Joe
As soon as the opening lyrics, "If it hadn't been for cotton-eye Joe," play through the DJ's speakers, dance floors everywhere quickly fill up with party-goers ready to take part in one of the most entrancing line dances. Although the steps are simple, they can easily be made more difficult with a few extra hops and turns.
3
Uni Records | 1988
Steve Earle - Copperhead Road
Steve Earle's 'Copperhead Road' was also a driving force of the line dance craze in the 90s. The song is paired with the signature choreography that may include some verbal cues from the dancers, which correlate with the steps. This dance is 20 counts of pure fun that anyone to enjoy.
2
UMG Recordings | 1997
Shania Twain - Man I Feel Like A Woman
Growing up listening to this Shania Twain staple on a daily basis has assigned it a special place in my heart. This fairly simple line dance with hip-swinging movements offers a feeling of empowerment with every step.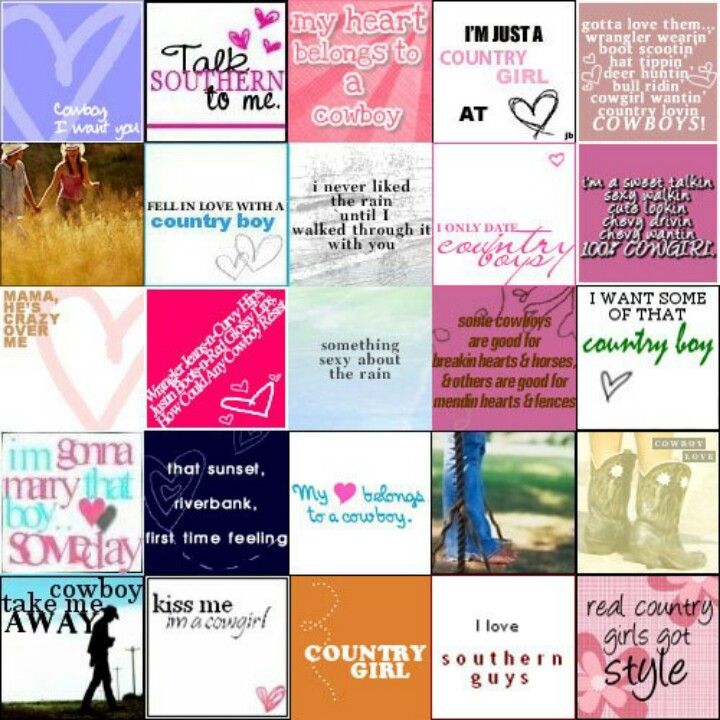 Plus, it's pretty safe to assume that along with line dancing, everyone will also be singing along.
1
Broken Bow | 2005
Jason Aldean - Hicktown
Caution: this line dance contains high kicks, heavy stomping and fast footwork. Jason Aldean's 'Hicktown' might just be the best song for showing off your dance moves in a saloon. It takes a good amount of concentration to get the hang of it, but the end result will be worth it, making it the top choice on our list.
~~
Subscribe and listen to Holler's The Best Country Line Dance playlist below:
Spotify
Apple Music
Amazon Music
YouTube Music
Explore more
CountryCountry-PopToby KeithBilly Ray CyrusLuke BryanSteve EarleShania TwainBrooks & DunnBlanco BrownBig And RichDarius RuckerMikel KnightHunter HayesTracy ByrdChris YoungUSALine Dance
Madeleine OConnell
contributor
20 Beginner Line Dances You Need to Know! – Country Dancing Tonight
The Slappin' Leather Line Dance
Please enable JavaScript
The Slappin' Leather Line Dance
Since becoming introduced to the country dance scene a couple of years ago I have found much happiness in learning to dance and over time becoming a better dancer.
If you are new to the country bar dance scene, I know how you feel! At first, it is equal parts intrigue and intimidation, exciting and terrifying! But don't worry it will all work out!
You can divide all the dancing into 2 groups: partner and line dancing, and what follows here is a good round-up of the most popular and easiest beginner line dances out there.
Learn some of these and you'll be set to get out on the dance floor every time you go out! Starting with the most common and easiest and working down… But all these are very beginner line dances.
Here's my list of 20 beginner & popular line dances you will encounter: (click on them to pop down to each one).
1. Cupid Shuffle
2. Wobble
3. Electric Slide
4. Power Jam
5. Cowboy Hustle
6. House Party
7. Watermelon Crawl
8.
Black Velvet
9. Boot Scootin' Boogie
10. Two-Step (the line dance-not the partner dance!)

11. Good Time
12. Linda Lu
13. My Maria
14. Rock Me
15. A Little Bit Lit
16. Slapping Leather
17. Outlaw
18. Tush Push
19. Country Girl Shake
20. Ten Step (this is actually not done in lines!)
1. Cupid Shuffle
| | | |
| --- | --- | --- |
| Count: 32 | Wall: 4 | Level: Very Beginner |
Choreography: Bernard Bryson (Cupid)
Music: Cupid Shuffle by Cupid
Step Sheet: Click here to download.
Cupid Shuffle was choreographed by the singer Cupid and created simultaneously with his song The Cupid Shuffle that was recorded in 2006.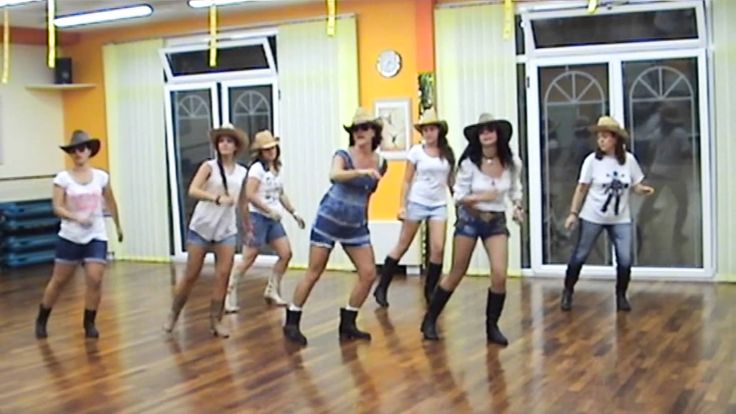 When he set out to create it, it was with the exact intention of creating a line dance classic without genre, that everyone could dance to. He came up with the dance in the studio while making up the song.
That is all history! While the song isn't a country song, this line dance has to be my lead off, since its arguably the most popular and one everyone has danced to (at bars, weddings, schools). It is particularly easy since the lyrics tell you what to do next! "To the right, to the right, to the right, to the right… To the left, to the left, to the left, to the left… Now kick…" so, no excuses, you can do this! But download the step sheet if you are worried!
https://youtu.be/iJH6Ce588McVideo can't be loaded because JavaScript is disabled: How to Do the Cupid Shuffle | Line Dancing (https://youtu.be/iJH6Ce588Mc)
Demo & Teach Video
2. Wobble
| | | |
| --- | --- | --- |
| Count: 32 | Wall: 4 | Level: Beginner |
Choreography: V.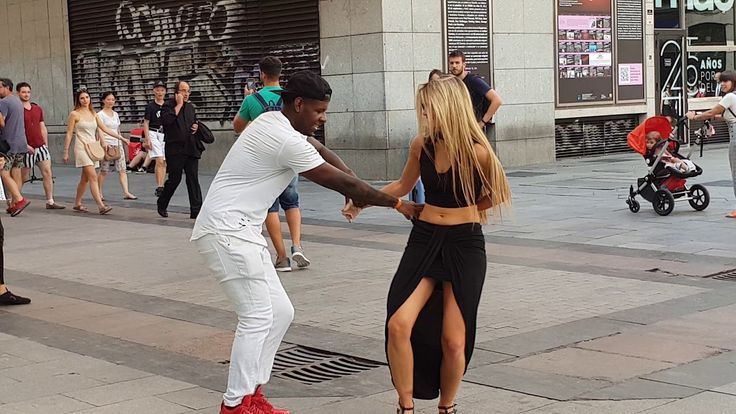 I.C. Brentnell
Music: Wobble by V.I.C.
Step Sheet: Click here to download.
The Wobble is another non-country line dance that is about as popular as the Cupid Shuffle. And another line dance created by the musical artist! Its very fun and always a crowd-pleaser. It is very common to see people doing the Wobble at weddings and parties as well as a local country bar where it is sure to get everyone out on the dance floor. The Wobble can get a little long though with the song lasting over 5 minutes. A lot of jumping!
https://youtu.be/oeS1usUnkxkVideo can't be loaded because JavaScript is disabled: How to Do the Wobble | Line Dancing (https://youtu.be/oeS1usUnkxk)
Demo & Teach Video
---
3. Electric Slide
| | | |
| --- | --- | --- |
| Count: 18 | Wall: 4 | Level: Beginner |
Choreography: Ric Silver (1976)
Music: Electric Boogie by Marcia Griffiths (with scores of alternates, including Achy Breaky Heart by Billy Ray Cyrus and Fast As You by Dwight Yoakam)
Step Sheet: Click here to download.

While the Electric Slide was originally choreographed in 1976, it was Marcia Griffiths song Electric Boogie that gave it popularity. It was in 1989 when it really took off and for ten years was listed as the number one dance in the world! Today there are many songs used to dance the Electric Slide to. Achy Breaky Heart is a popular go-to at a country bar, but so many others work great. It is simple enough here's the steps:
1. Grapevine right. Take one step right with your right foot.
2. Grapevine left. Take one step left with your left foot.
3. Rock forward and back with a toe-touch. Step back with your right foot, then bring your left foot to meet it.
4. Quarter-turn left and begin again…
It's pretty easy (once you know it!). I've only known the Electric Slide for a couple of years and I did need a video to get that rock, toe touch, and quarter-turn all timed right.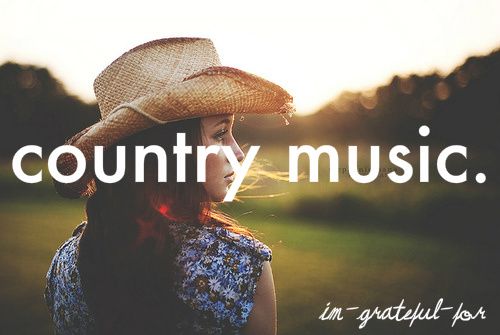 Another great thing about line dancing, especially with an easy one like the Electric Slide is that, as you get good, you can "play" adding in turns, etc. to have fun, make it your own and show-off a little on the dance floor.
https://youtu.be/WwFFfWxAWlEVideo can't be loaded because JavaScript is disabled: Electric Slide (Line Dance) – Demo & Teach (https://youtu.be/WwFFfWxAWlE)
Demo & Teach Video
---
4. Power Jam (San Diego Version)
| | | |
| --- | --- | --- |
| Count: 24 | Wall: 4 | Level: Beginner |
Choreographer: Lynn Bryant
Music: American Muscle by Canaan Smith (and countless others!)
Step Sheet: Click here to download.
Power Jam is a pretty common call-out and is aptly named. It's pretty fast-paced and the slides and heal taps and then the hop at the end that most people do is all great fun.
This is a good one to get under your belt and a live band is for sure going to have some songs for it.
There are a couple of slight variations I've noticed with Power Jam. Firstly, for the first two heel-taps to the front and toe-taps to the back, most people just do one tap and hold it for the extra beat. Secondly, at the end of the dance instead of the little hop, you can also just stomp the left foot.
https://youtu.be/JoN8oqFSDzEVideo can't be loaded because JavaScript is disabled: Power Jam (Line Dance) – Demo & Teach (https://youtu.be/JoN8oqFSDzE)
Demo & Teach Video
---
5. Cowboy Hustle
| | | |
| --- | --- | --- |
| Count: 32 | Wall: 4 | Level: Beginner |
Choreographer: Unknown
Music: What the Cowgirls Do by Vince Gill
Step Sheet: Click here to download.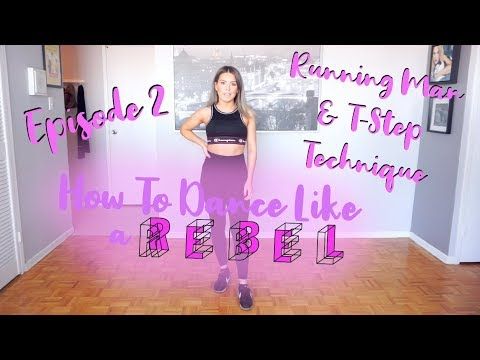 Cowboy Hustle is another great fun, fast and easy line dance not too unlike the Power Jam. In fact, I've been confused and switched these for each other at times. They both tap out the right heel forward and behind, so watch out for that! Like the Power Jam, Cowboy Hustle can go with many songs and will get called out commonly.
https://youtu.be/RbfH7vjwQ_IVideo can't be loaded because JavaScript is disabled: Cowboy Hustle (Line Dance) – Demo & Teach (https://youtu.be/RbfH7vjwQ_I)
Demo & Teach Video
---
6. House Party
| | | |
| --- | --- | --- |
| Count: 24 | Wall: 4 | Level: Beginner |
Choreographer: Jessica Short and Kerry Kick (2014)
Music: House Party by Sam Hunt
Step Sheet: Click here to download.
House Party is a favorite one at The Ranch in Anaheim and after all, it is co-choreographed by Kerry Kick one of the weekly instructors there.
It has a very current feel, danced to Sam Hunt's song House Party. It feels like a lot of spinning to me since besides two step-turns there are 4 turns and shuffles (to make the four walls of the house!) But its always a fun one with a full floor. During those 4 turns and shuffles people hold up and touch their hands to look like a house, kind of reminds me of YMCA!
https://youtu.be/dNduEuIMcScVideo can't be loaded because JavaScript is disabled: "House Party" Dance Lesson (https://youtu.be/dNduEuIMcSc)
Demo & Teach Video
---
7. Watermelon Crawl
| | | |
| --- | --- | --- |
| Count: 40 | Wall: 4 | Level: Beginner / Intermediate |
Choreographer: Sue Lipscomb
Music: Watermelon Crawl by Tracy Byrd
Step Sheet: Click here to download
Watermelon Crawl is a beginner/intermediate, but is also super common and popular and a lot of fun.
One small tip to learning this one that helped me was to just ignore the two 1/2 turns at the end of the dance just wait for everyone to stop turning and you'll be a little more ready to start the beginning of the dance again with everyone.
The fun part of this dance, of course, is the stepping out to the right and then sliding back. I think that part is supposed to be the "watermelon crawl." And the song, of course, has a good message: "If you drink, don't drive…do the watermelon crawl." Click on the video below to see Ranch dance instructor Shelly Graham demo the dance!
https://youtu.be/qW8Yh0WKvDQVideo can't be loaded because JavaScript is disabled: Watermelon Crawl – Line Dance (Demo) (https://youtu.be/qW8Yh0WKvDQ)
Demo Video
---
8. Black Velvet
| | | |
| --- | --- | --- |
| Count: 40 | Wall: 1 | Level: Beginner |
Choreographer: Linda De Ford
Music: Black Velvet by Robin Lee
Step Sheet: Click here to download.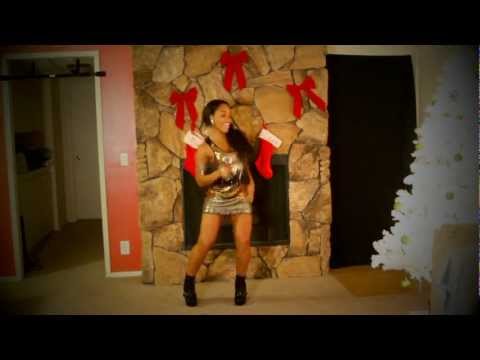 Black Velvet is also a very common line dance and while a beginner line dance, this one was pretty intimidating to me at first. This line dance was my first exposure to "contra" line dances. Contra line dances are dances where every other line of dancers is facing the opposite direction, or the lines start facing each other and then move past each other.
It can be a lot of fun since typically there's a lot of high-fives happening as you glide past your friends. But for the beginner, it looks pretty messed up.
Who do you follow? The people to your left and right are faced opposite you! So, just look to the next row at the person going in your direction and follow them! This ends up being really fun and it actually is pretty easy! Check out the video or download the step sheet to give it a try.
https://youtu.be/j_PELRa0cFwVideo can't be loaded because JavaScript is disabled: Black Velvet Line Dance (https://youtu.be/j_PELRa0cFw)
Demo & Teach Video
---
9.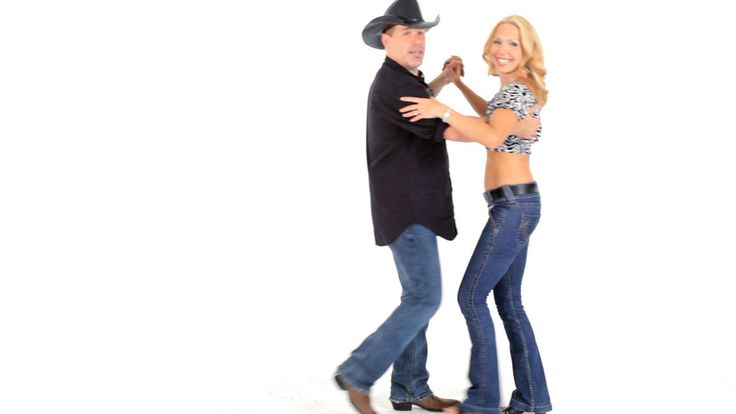 Boot Scootin' Boogie
| | | |
| --- | --- | --- |
| Count: 32 | Wall: 4 | Level: Beginner |
Choreographer: Tom Mattox & Skippy Blair
Music: Boot Scootin' Boogie by Brooks & Dunn
Step Sheet: Click here to download.
Boot Scootin' Boogie is actually a line dance not often seen in So. Cal. but is one I wish was. While I'm a recent convert to the country dance scene, I'm a long-time country music fan and I had wondered, "Hey, what about Brooks & Dunn's Boot Scootin' Boogie?" I wondered if there was a line dance for a great classic that talks about line dancing! Well, sure enough, there is! In fact on the Copperknob website, there are 3 pages of step sheets to different versions of dances to the song!
If you love Brooks & Dunn as much as me and you want to have this one under your belt.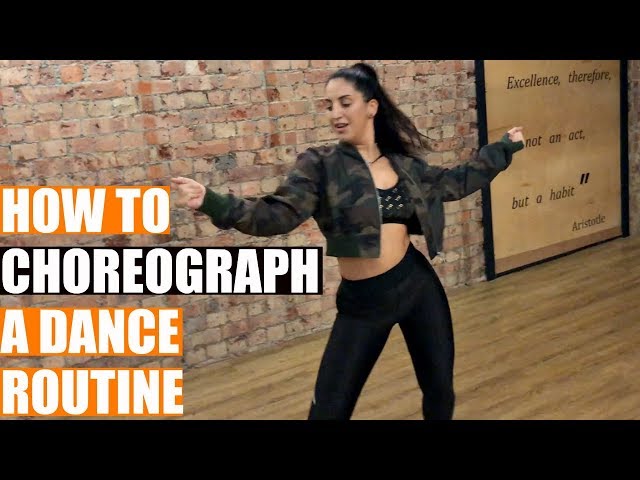 On YouTube Bill Bader's version is pretty common but in So. Cal. I've only seen people dance the Tom Mattox & Skippy Blair version. They both are 32 counts, but this one's more of a beginner line dance.
https://youtu.be/Z9AXp61DNxQVideo can't be loaded because JavaScript is disabled: Boot Scootin Boogie (https://youtu.be/Z9AXp61DNxQ)
Demo & Teach Video
---
10. Two-Step (line dance)
| | | |
| --- | --- | --- |
| Count: 16 | Wall: 4 | Level: Very Beginner |
Choreographer: Robert Royston – Dance Y'All Crew (2013)
Music: Two-Step by Laura Bell Bundy featuring Colt Ford
Step Sheet: Click here to download.
The Two-Step line dance is not to be confused with the Two-Step partner dance! As explained in the video below from "Dancin' with Patti" this is from the music video by Laura Bell Bundy found on YouTube.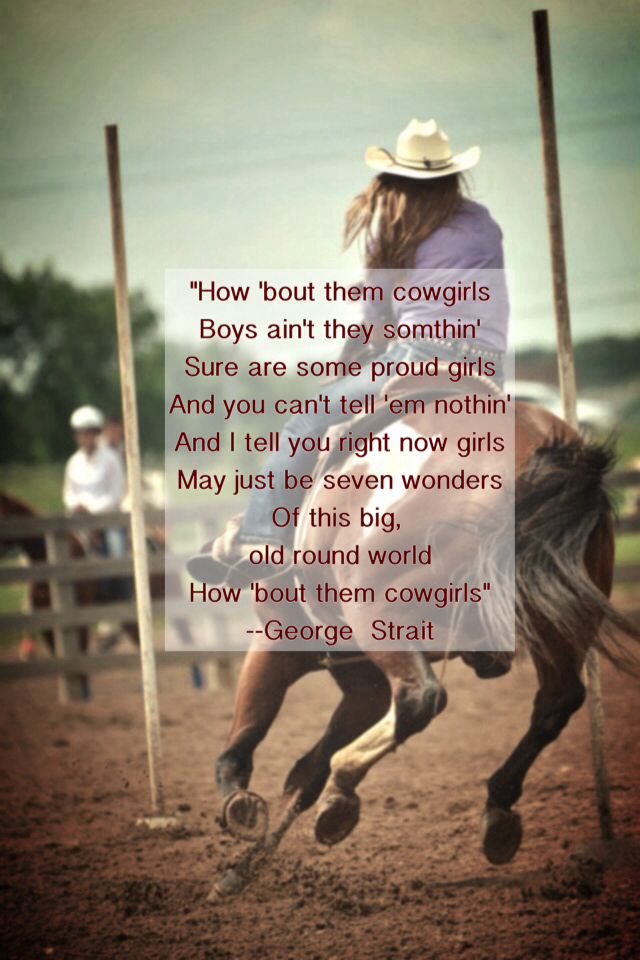 With only 16 counts this is a very beginner line dance. Reminds me a little of the Cupid Shuffle.
Fun fact: Robert Royston also more recently choreographed the line dance seen in Midland's Mr. Lonely music video. So, another music video that people have now learned a line dance from.
https://youtu.be/xPL9kb0espsVideo can't be loaded because JavaScript is disabled: Two Step Teach and Demo (https://youtu.be/xPL9kb0esps)
Demo & Teach Video
---
11. Good Time
| | | |
| --- | --- | --- |
| Count: 48 | Wall: 4 | Level: Improver |
Choreographer: Jenny Cain
Music: Good Time by Alan Jackson
Step Sheet: Click here to download.
Good Time, you'll notice is actually not considered a beginner line dance! But it is very common and if you stick with it I think you'll get it down pretty quick.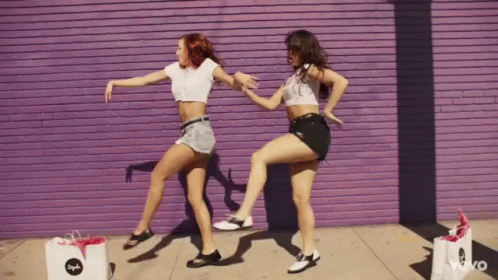 The highlight to me is the toe-taps & rolling grapevines, first to right and then repeated (mirrored to the left).
Fun fact: In Alan Jackson's music video of Good Time it shows him singing out on the road and trying to set the record for the longest line dance. 22 miles long it says at one point! There are different opinions about whether it's true or not, some say it was a real honest attempt, but falls short of the actual record set in China. Please leave a comment if you know the real facts!
https://youtu.be/SyjibcFZlQIVideo can't be loaded because JavaScript is disabled: Good Time line dance (https://youtu.be/SyjibcFZlQI)
Demo & Teach Video
---
12. Linda Lu
| | | |
| --- | --- | --- |
| Count: 48 | Wall: 4 | Level: Improver |
Choreographer: Neil Hale
Music: Linda Lu by Ricky Van Shelton
Step Sheet: Click here to download.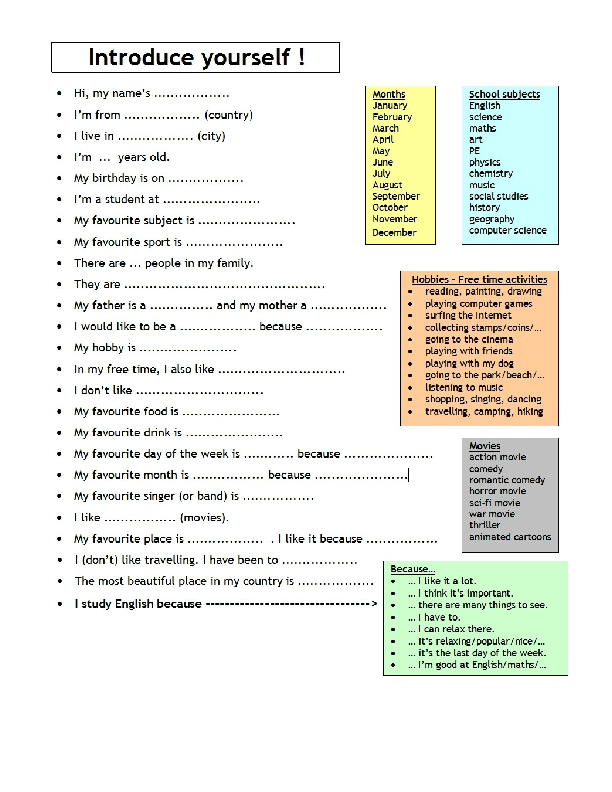 Linda Lu is also another super common line dance called out and at 48 counts is aptly called by Copperknob an upper-beginner/intermediate line dance. This isn't a favorite of mine w/ the "out-outs," "in-ins." Maybe it's just me!
https://youtu.be/Fh9ICn_wgkMVideo can't be loaded because JavaScript is disabled: Linda Lu line dance (walk-through) (https://youtu.be/Fh9ICn_wgkM)
Teach Video
https://youtu.be/hp0PLikxAE0Video can't be loaded because JavaScript is disabled: Linda Lu line dance (demo) to Delbert McClinton's Linda Lu (https://youtu.be/hp0PLikxAE0)
Demo Video
---
13. My Maria
| | | |
| --- | --- | --- |
| Count: 32 | Wall: 4 | Level: Beginner / Intermediate |
Choreographer: Mike Camara & Dan Albro (1996)
Music: My Maria by Brooks & Dunn (a Cha-Cha at 136BPM)
Step Sheet: Click here to download.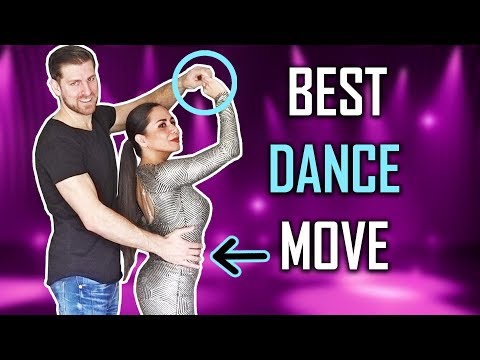 My Maria is another beginner / intermediate, but at 32 counts not too hard. This is a great line dance to another great classic Brooks & Dunn song. The unique thing is that it is a Cha-Cha line dance. The Shuffles between alot of the steps are 3 steps: Cha-Cha-Cha. The pivot-hooks are a lot of fun too.
https://youtu.be/Ggb4b9m7owIVideo can't be loaded because JavaScript is disabled: My Maria Line Dance Instruction (https://youtu.be/Ggb4b9m7owI)
Teach Video
https://youtu.be/TwsoB_UamOcVideo can't be loaded because JavaScript is disabled: My Maria (https://youtu.be/TwsoB_UamOc)
Demo & Teach Video
---
14. Rock Me
| | | |
| --- | --- | --- |
| Count: 32 | Wall: 4 | Level: Beginner / Intermediate |
Choreographer: Donna Manning & LeAnne Lesmeister (Mar 2013)
Music: Wagon Wheel by Darius Rucker
Step Sheet: Click here to download.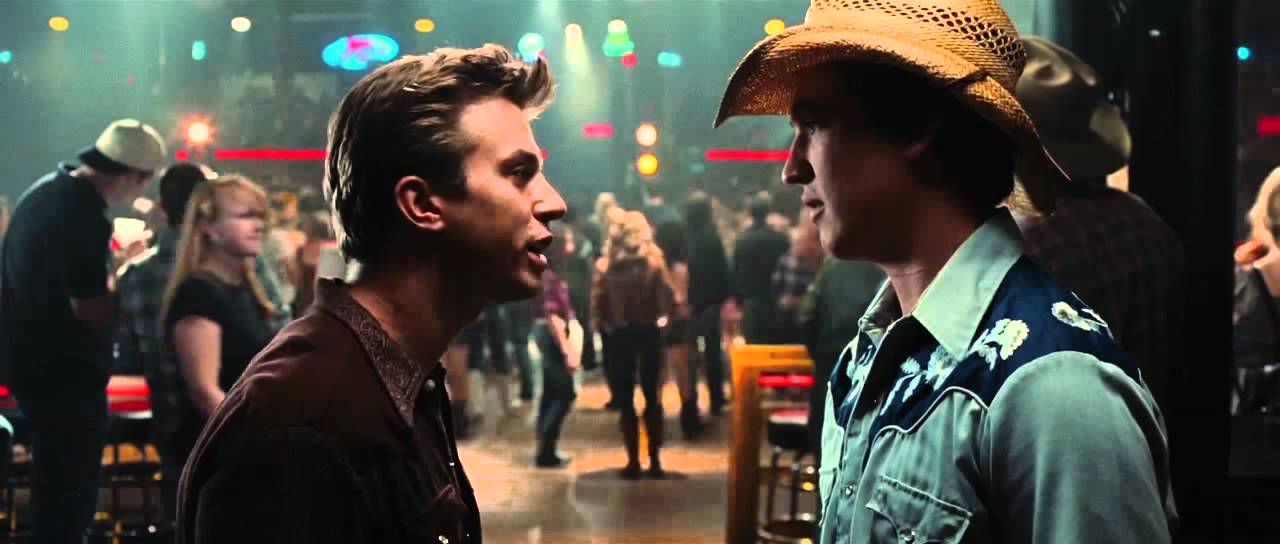 Rock Me is my favorite line dance! I am a big Darius Rucker fan and his song Wagon Wheel is a great song. The rocking steps choreographed to "Rock Me" throughout the dance is pretty cool. I don't see it called every night but it should be! So good!
https://youtu.be/j_P9IosMvSkVideo can't be loaded because JavaScript is disabled: Rock Me Teach and Demo (https://youtu.be/j_P9IosMvSk)
Demo & Teach Video
---
15. A Little Bit Lit
| | | |
| --- | --- | --- |
| Count: 32 | Wall: 4 | Level: Beginner + |
Choreographer: Rob Fowler (2017)
Music: Lit by Trace Adkins
Step Sheet: Click here to download.
A Little Bit Lit is a dance that is taught a lot on the weekends at the Ranch Saloon. A good one for beginners. And like some other line dances on this list just a really great country song to dance to.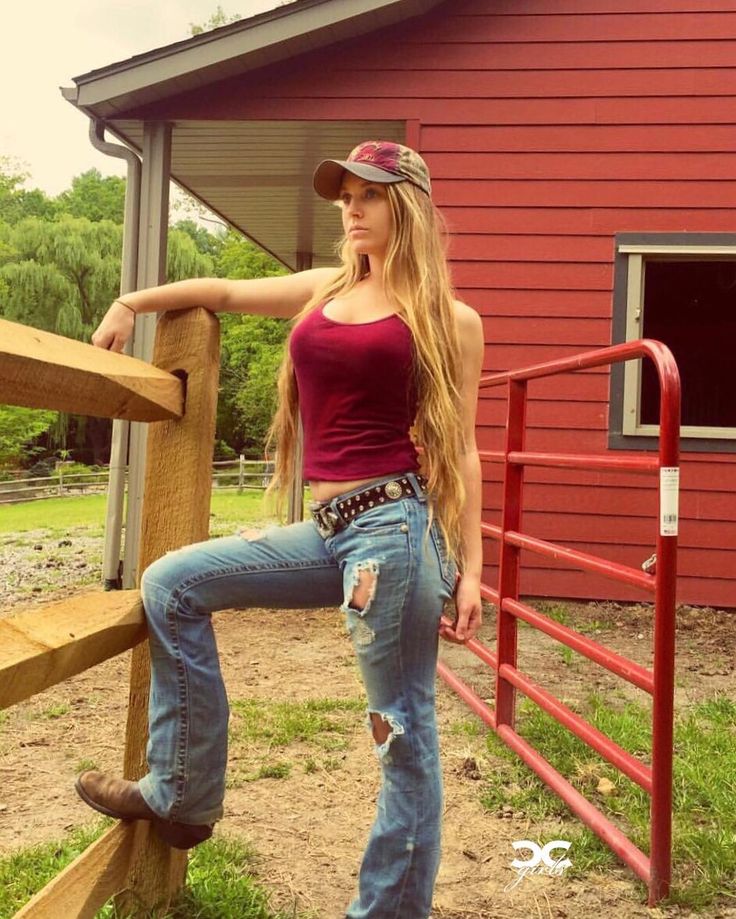 Lyrically the song Lit is amazing. A fast and fun song. Included below is the lyric video!
https://youtu.be/mOJNH_8ojHYVideo can't be loaded because JavaScript is disabled: A Little Bit Lit – Line Dance (Dance & Teach in English & 中文) (https://youtu.be/mOJNH_8ojHY)
Demo & Teach Video
https://youtu.be/mAJTe-6fVaYVideo can't be loaded because JavaScript is disabled: Trace Adkins – Lit (Lyric Video) (https://youtu.be/mAJTe-6fVaY)
Trace Adkins Lyric Video for Lit
---
16. Slappin' Leather
| | | |
| --- | --- | --- |
| Count: 40 | Wall: 4 | Level: Beginner |
Choreographer: Gayle Brandon (California modified version, 2016)
Music: Footloose by Kenny Loggins and Blake Shelton (alt: T.R.O.U.B.L.E. by Travis Tritt)
Step Sheet: Click here to download.
Slappin' Leather is a very famous line dance that is considered a beginner dance.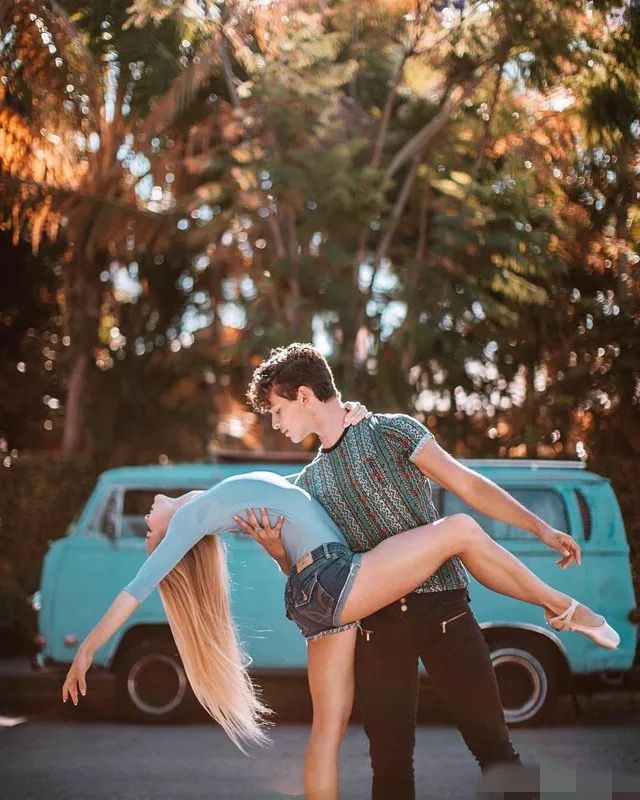 You can dance this to the Footloose song from the movies, but the movies actually didn't have Slappin' Leather as part of their choreography. The Footloose movie features the more advanced line dance Fake ID. Click here to go to my post that talks all about that.
Slappin' Leather has a part in it (the Slappin' Leather part!) that seems pretty intermediate and takes some coordination! But the dance is just too fun and famous not to include it here. This dance is going to pretty much get called almost every night depending on the club your at. There are many variations of it throughout the world, but the step sheet and the video here are the So. Cal. version.
Fun Fact: Slappin' Leather was used in an episode of the TV Show Pretty Little Liars.
https://youtu.be/aFyOaX5Pr4gVideo can't be loaded because JavaScript is disabled: Slapping Leather (Line Dance) – Demo & Teach (https://youtu.be/aFyOaX5Pr4g)
Demo & Teach Video
---
17.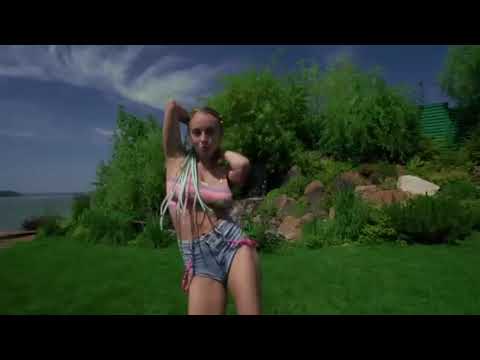 Outlaw
| | | |
| --- | --- | --- |
| Count: 32 | Wall: 4 | Level: Beginner |
Choreographer: Suzanne Wilson (Norco, CA Style)
Music: Whiskey Drinkin' S.O.B. by Mikel Knight
Step Sheet: Click here to download.
Outlaw is a pretty popular dance but is one of the line dances out there that isn't to a country song. Country rapper Mikel Knight doesn't really fit at all in my opinion of what country music and country dancing is about, but people love the dance!
https://youtu.be/jsUIUT7GY8sVideo can't be loaded because JavaScript is disabled: The Outlaw (Line Dance) – Demo & Teach (https://youtu.be/jsUIUT7GY8s)
Demo & Teach Video
---
18. Tush Push
| | | |
| --- | --- | --- |
| Count: 40 | Wall: 4 | Level: Beginner / Intermediate |
Choreographer: Jim Ferrazzano (1979)
Music: Chattahoochee by Alan Jackson
Step Sheet: Click here to download.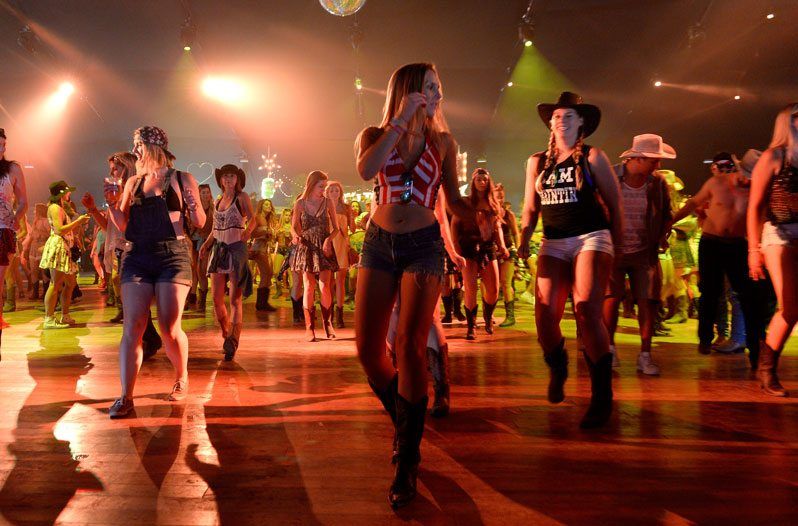 Tush Push has been called the most popular line dance in the United States for the last 20 years! There's a great story about how Jim Ferrazzano came up with the dance over a period of time, to check it out click here. One thing interesting is that it's kind of 2 dances in one. This is because it was only 1/2 written for months. When completed, the final steps were cha-cha steps setting them apart from the first part of the dance.
Note: When you download the Step Sheet you'll notice there are 6 options included on the 2nd page!
https://youtu.be/VRbR1VRRfE8Video can't be loaded because JavaScript is disabled: Tush Push (Line Dance ) Walkthrough ( All Classes Through City Of Clovis ) (https://youtu.be/VRbR1VRRfE8)
Teach Video
---
19. Country Girl Shake
| | | |
| --- | --- | --- |
| Count: 32 | Wall: 4 | Level: Improver |
Choreographer: Michele Adlam & Maria Hennings Hunt (2011)
Music: Country Girl (Shake it for Me) by Luke Bryan
Step Sheet: Click here to download.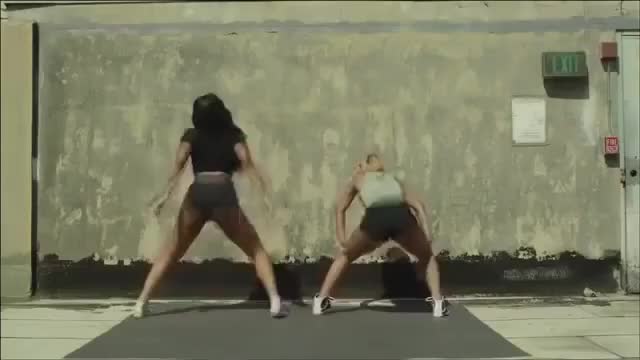 Country Girl Shake is another really popular line dance. There are a few variations out there, but I think this demo and Teach video along with the step sheet will get you really close to whatever you might see.
https://youtu.be/SuXbB_Lm4zMVideo can't be loaded because JavaScript is disabled: Country Girl Shake (Line Dance) – Demo & Teach (https://youtu.be/SuXbB_Lm4zM)
Demo & Teach Video
---
20. Ten-Step
| | | | |
| --- | --- | --- | --- |
| Count: 18 | Wall: 0 | Level: Beginner | Line / Partner |
Choreographer: Unknown
Music: Devil Went Down to Georgia by the Charlie Daniels Band
Step Sheet: Click here to download.
The Ten-Step is actually not a line dance! The Ten-Step would really be considered a partner dance.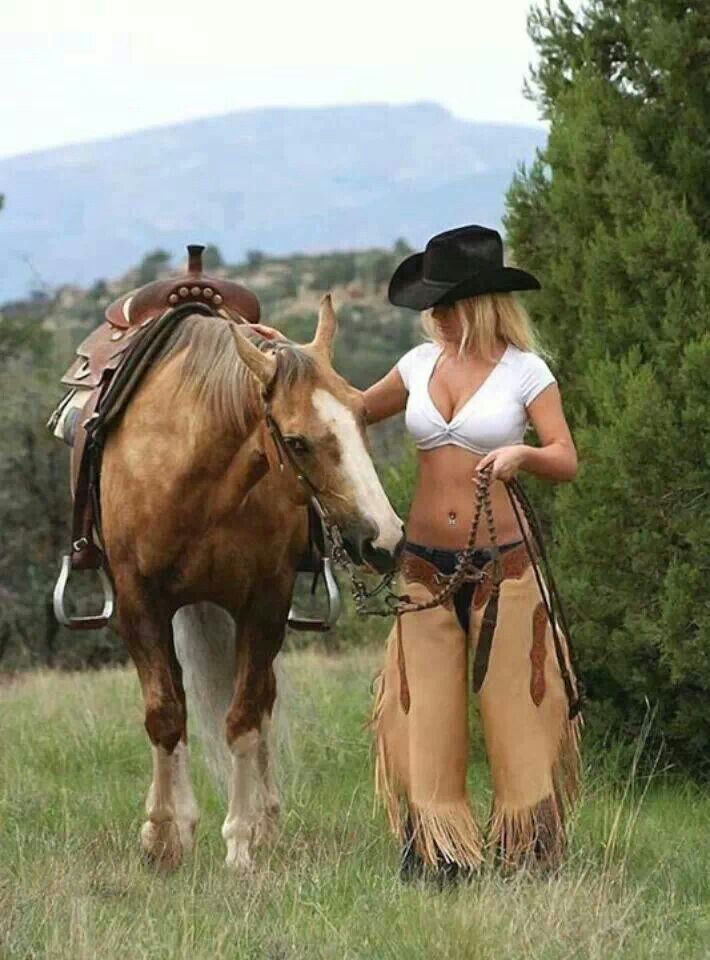 As such, you can dance it with a partner, but it is commonly danced individually and so much fun that I wanted to include it. It is also easy! Like most partner dances it is danced in a circle (counter-clockwise) on the dance floor.
One common song to hear when it is called is Devil Went Down to Georgia. The beat is fast and its a lot of fun when the band speeds up the tempo toward the end to challenge both the fiddle player and the dancers to keep up, 'til, of course, they can't!
So, if dancing with a partner, you do so in the sweetheart position or just holding hands. But, if individually you get the fun option to spin during the shuffle steps that occur between the "10-step" part. (altogether it is an 18 count dance).
And if by chance you watch the video below taken at the Cowboy Palace in Chatsworth and struck by the particular magic and charm of this scene click here to read the recounting of my experience there. It truly is an awesome country dance bar.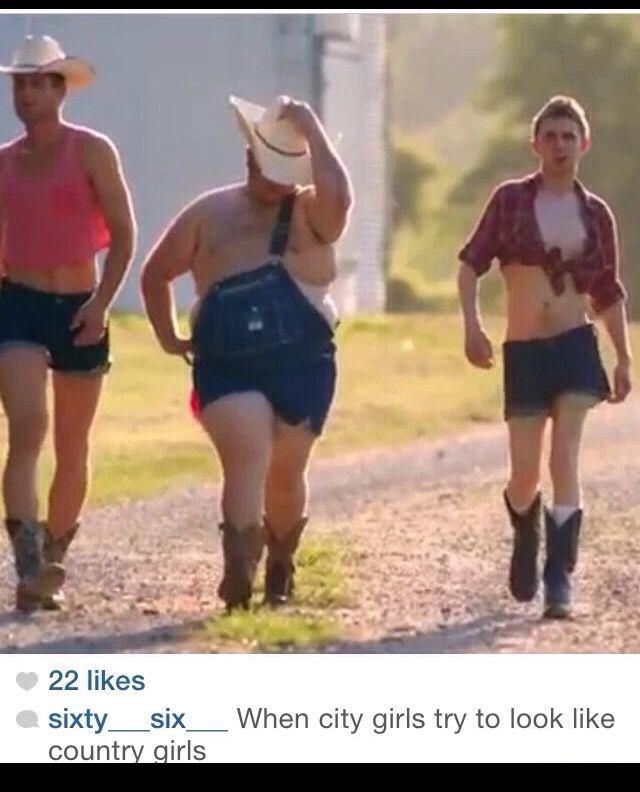 https://youtu.be/RBA2apxSMo8Video can't be loaded because JavaScript is disabled: Ten Step – Danse country partner (https://youtu.be/RBA2apxSMo8)
Demo Video
https://youtu.be/0dhY6g4kACIVideo can't be loaded because JavaScript is disabled: Devil Went Down to Georgia (https://youtu.be/0dhY6g4kACI)
Demo of the Ten-Step at the Cowboy Palace in Chatsworth
---
Some Beginning Line Dancing Basics
So there it is! My list of what I think are 20 of the easiest and also popular line dances out there right now. In addition to the dances themselves here's a little more information about line dancing if you're new to all this and a little confused about what is happening out there on the floor–I know I was!
A couple of things to know about if you're new! Line dances are typically 16, 32, 40 or 48 steps (based on the level of difficulty) You may have noticed these numbers are all divisible by 8! Most popular music has a 4/4 time signature, but dancers count beats in sets of 8, hence line dance choreography is grouped and taught in sets of 8 or with "8-count.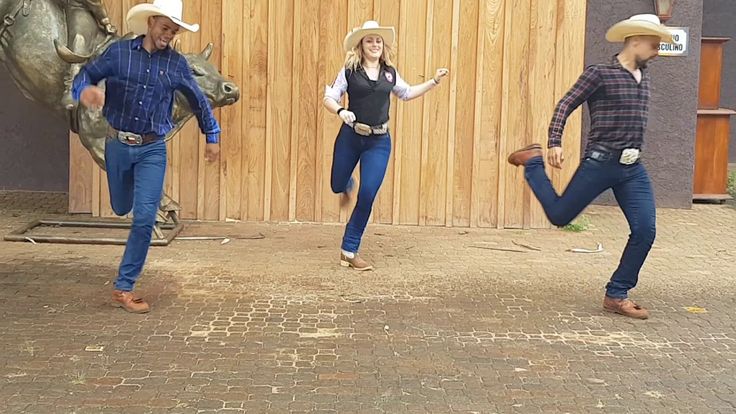 "
Next (and the other major thing), line dances are known for having one, two or four walls. A one-wall dance means everyone will face in the same direction when all steps are performed. A two-wall line dance is when at the end of each sequence of steps everyone has turned 180º and you begin again facing the back — for these dances, you will always just face the "front" and "back" walls. Then, with a four-wall line dance (the most difficult), at the end of the steps, everyone has turned 90º and "begins the dance" again facing one of the "side" walls. As the dance progresses you will keep finishing and starting again facing a new wall.
TIP: When first learning and taking a class it is tempting to hide in the last row! But as you may have already guessed, that's a bad idea! As soon as the dance has moved on to the back wall, if you were in the back, you are now in the front! You can't see anyone and everyone is looking at you! So, find a good spot somewhere in the middle and you'll be able to always watch someone who knows what they are doing!
With 20 line dances to learn and a couple of basics, you are ready to get involved in this fun activity.

Like anything else in life, it takes some just plain jumping headlong in and learning as you go!
Village quadrille "Kozulya Povalikhinskaya" Chukhlomsky district of the Kostroma region
However, the place and time of the dances made certain adjustments to them. So, if 6, 8 or 10 couples could simultaneously perform a square dance in summer, then in winter at conversations in a hut usually only 2, 4, rarely 6 couples danced, since more people could not move freely in a limited space.
The main occupation at conversations in the Chukhloma district was dancing, among which the main place was occupied by roe . On Christmastide they danced every evening, with the exception of Saturday, when dancing was considered a sin. Therefore, the youth only played games that day.
Getting ready for a conversation, not only the girls, but also the guys carefully dressed up: "Women's shoes are black high-heeled shoes, and men have warm boots.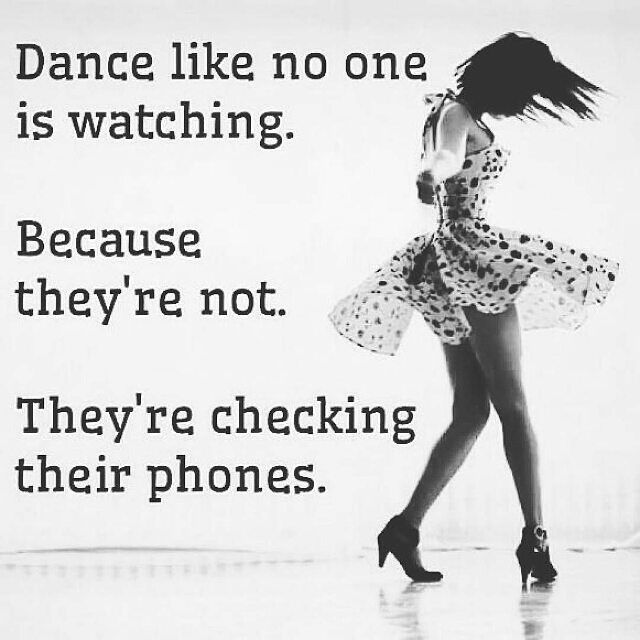 In winter, they ride in cloaks [high men's shoes with fur] - they come to dance, take off and wear pure chrome boots, only without laces "(Povalikhino). If they came from another village in felt boots, they brought boots with them and changed shoes. Usually the guys were dressed in two-piece or three-piece suits, with ties. Girls sometimes tried to show two outfits at once in one evening: "They go and change clothes. Half the evening in one dress, the other half in another. And then the women will sing their old songs" (Povalikhino). nine0005
Collectors failed to establish the origin of the name of quadrille roe : "The name of roe is everywhere roe. We don't know where this word came from, "said the inhabitants of the village of Povalikhino.
Kozulya was performed to accordion tunes of popular songs at the beginning of the 20th century. Usually seven different figures were used in the dance, each of which was performed to its own melody, hence the names - seven-shot or seven-knee square dance.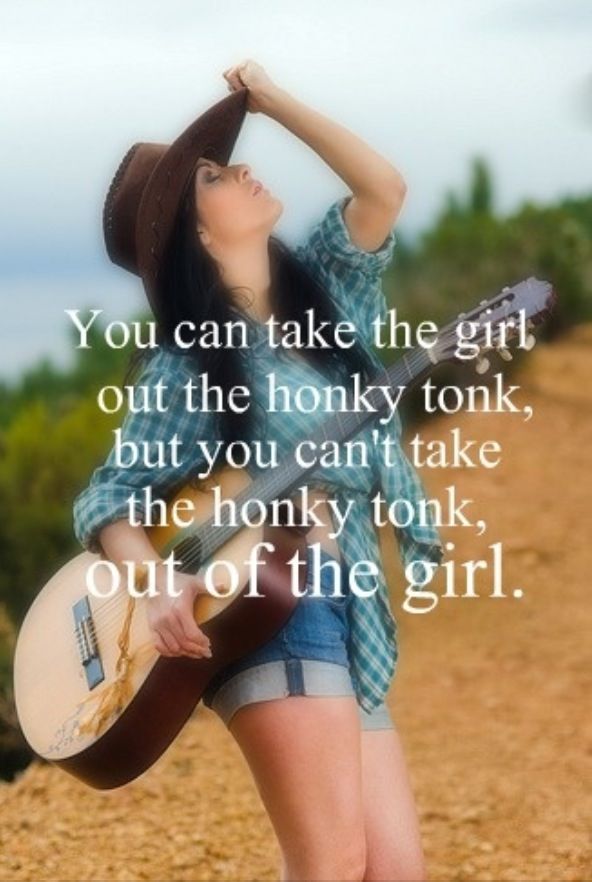 Mikhail Alexandrovich Sokolov, an experienced and well-known harmonist in the district, from the village of Nozhkino named the following melodies in the order of their performance in quadrille: 1 - "Canopy", 2 - "Along the Pavement Street", 3 - "Krakovyak", 4 - "Priest's Children", 5 - "The moon shines", 6 - "Kolkhoznaya", 7 - "Chizh". Further, Mikhail Alexandrovich explained: "Instead of Chizh, they could play Kamarinskaya, and a lot of things: they play whatever they think up, even though they play Semyonovna." In addition to the above-mentioned melodies, song and dance tunes "I went up the hill", "Lady", "Russian" were played in other villages. Posted 19For 93 years ( Video 01 ) in an instrumental ensemble one of the musicians plays spoons, which is not in line with tradition. In Chukhlomsky district, when performing , roes used to use a snaffle ( square ), which was repeatedly mentioned by informants.
The interaction of dancers and musicians in the ensemble performance of the Chukhloma roe is interesting.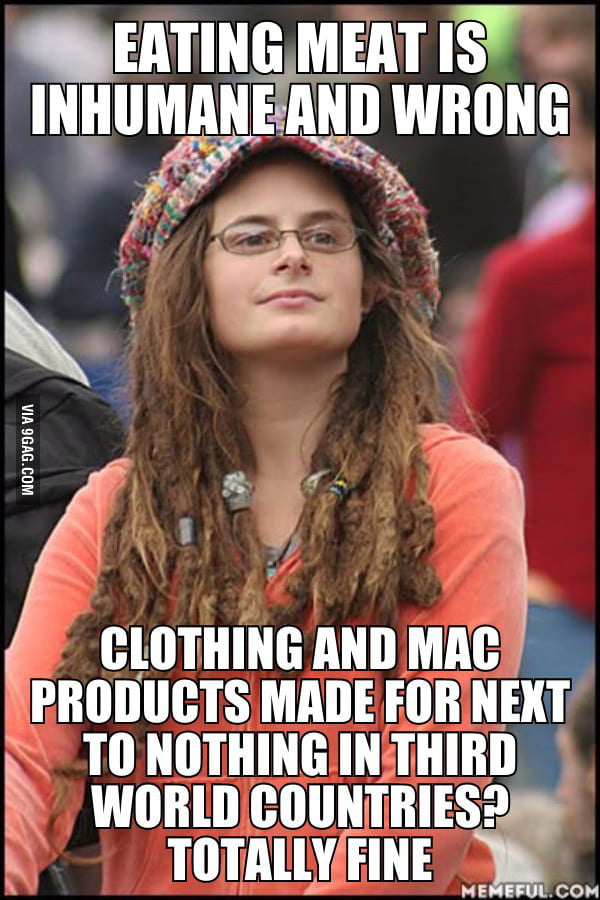 The musician was hired for a fee to play along with the dances, the defining role belonged to the dancers. Depending on the skill and desire, the dancers could perform one or another element of the quadrille longer or shorter, which sometimes led to a discrepancy in the length of the choreographic musical phrase. The musicians determined the tempo and rhythmic structure of the tunes, and the dancers had to adapt to the tempo taken by the musicians. nine0005
Due to the fact that in Chukhloma each charge , the order of which was strictly defined, could be performed several times by different pairs, roe turned into a many-hour action. A beautiful dancer from the village of Korovye, Evdokia Nikolaevna Artemyeva, spoke in detail about this: "The first. Lyosha, play first. I am a groom and he is a groom. We dance first. Well, who's next? Michael, and he is the groom. And they will also be the first to dance. Everyone danced first. Lesh, come on the second one. It used to be five or six shifts.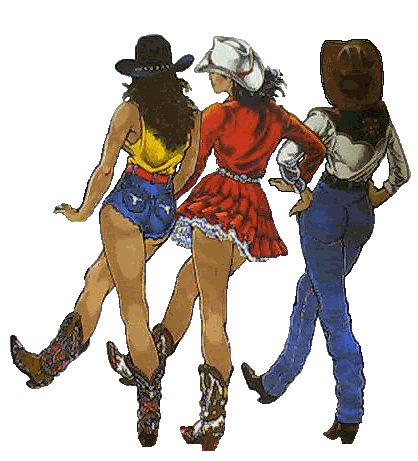 Everyone, everyone, first, second, third, fourth. Several couples danced the first, several couples danced the second, and so on up to seven - a seven-shot. These have danced, those have danced, and those who have already danced may again get up to dance"; "I want to dance three times, but I won't give you even one!.. Let's take it and we'll fight." nine0005
Before the start of the quadrille, the guys agreed among themselves who would dance. Girls who wanted to be invited to the dance tried to take a more advantageous, prominent place on the benches. The guys who wanted to dance in a crowd approached the musicians to make sure they were ready, and then, taking white silk scarves in their hands, they went to invite the girls to the first charge. The guy gave his right hand, covered with a handkerchief, in which the girl put her left hand and got up to dance. In the villages of Nozhkino, Korovye, Petrovskoye, the village of Povalikhino, they told that gentlemen danced roe with a handkerchief in his hand, and during the dance, if necessary, deftly and imperceptibly shifted it from one hand to another, since the hands of partners in pairs had to be connected through a handkerchief.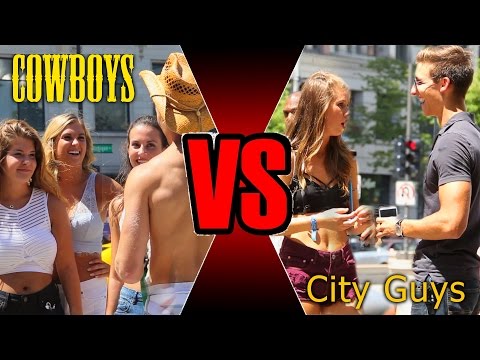 Viktor Vasilyevich Nechaev from the village of Povalikhino showed and told how the guys invited girls to roe : "The guy approached the girl, gave his [right] hand with a scarf [stretches out his right hand, covered with a scarf, in which the girl puts her hand and gets up ]. Then the guy shifts the handkerchief to his left hand [in which the girl, facing the guy, puts her right hand; the gentleman takes the girl by the waist with his right hand]. And when Christmas time, then, it used to be this handkerchief - right here [covers his right hand with a handkerchief and puts it on the girl's waist]. In order not to stain the dress, otherwise the dress was white "( Video 02 ).
When the musicians saw that the dancers were ready, they began to play. After a short introduction, the couples began to dance. After the execution of each charge, the women sat down in their places, and the men invited new partners. By inviting the same girl several times, the guy thereby showed her and those around him his sympathy.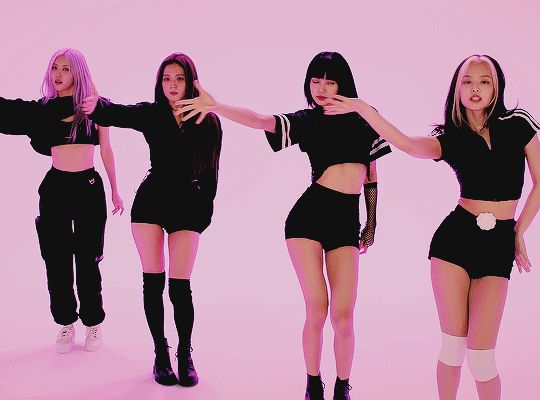 Some figures in this respect were given special importance. "If you are my jerk," says M.A. Sokolov, - then I can invite for the whole [quadrille]. And so usually from the first to the seventh there are different [girls] "(Korovye). nine0005
Roe deer are characterized by a significant difference in the behavior of men and women. Women are very modest, do not smile, do not crush , move easily, do not wave their arms, allowing men to show their independence and prowess. Men behave with great dignity, freely, but without familiarity - seriously, do not smile, treat their partners with great attention. Crush men as loud as they can. Everyone performs an improvisational shot while moving their arms, usually not raising them above the waist. nine0005
Opposite pairs can change places by rotating as they move. They start and finish rebuilding at the same time and at the same time autonomously from other pairs. Sometimes the transitions are carried out only by men or only by women of each of the couples.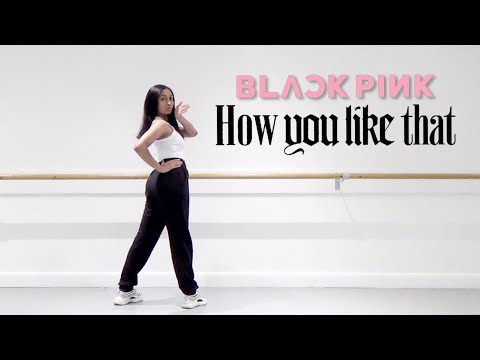 This allows the dancers to feel free, which corresponds to the improvisational style of Russian dances and is almost never found on the professional stage, and therefore may seem careless.
In roe only one - the sixth - figure "Kolkhoznaya" is performed in a circle. Most likely, this is due to the rather late inclusion of a tune in the quadrille, the melody of which resembles the song "Our engine, fly forward". When there were few dancers, the sixth figure of the quadrille was omitted: "When there were two couples, they didn't dance Kolkhoznaya, and when there were many, then the sixth [figure] was Kolkhoznaya" (Povalikhino). nine0005
In Chukhloma kozul figures - charges - differ in complexity and length: the first, second, fourth and sixth are simpler and shorter, the third, fifth and seventh are more complex and lengthy.
Basic steps and movements in roe : sliding quadrille step, rotation with a right foot drop, sliding half-run, male improvisational shot.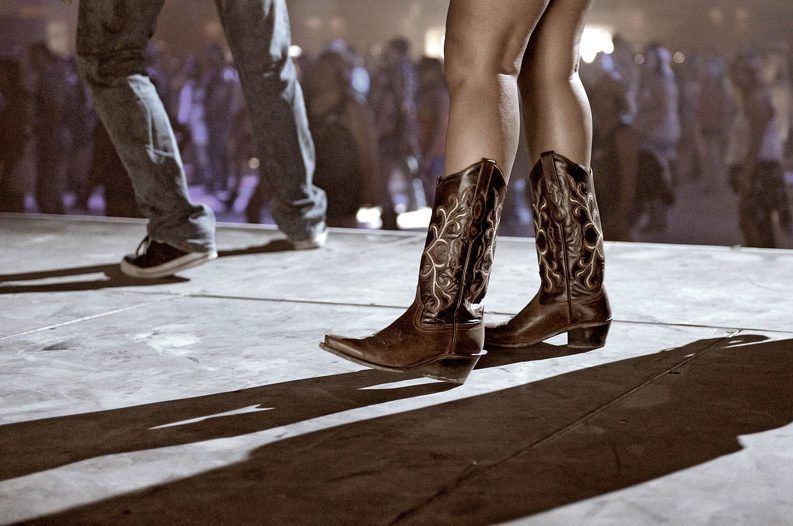 The fractions performed by men are extremely diverse, they consist of variable steps, stomp, jumps on one and two legs, crouching and other movements. It was possible to perform fractions both on the spot and with advancement. nine0005
In the choreographic drawing roe deer , three most common elements can be distinguished. This is, first of all, the rotation of couples, which is repeated like a refrain in almost all seven quadrille figures. The rotations are performed in the position of the couples, characteristic of the waltz, most often in place, and not in a circle. The rotation is carried out due to a slight bending of the right leg for a strong share of the beat, followed by a lift with a twist when stepping with the left foot. The dancers spin to the beat of the music very intensively, making 2-3 turns. nine0005
The second important dance element is cross or cross , as the performers themselves call it. This is an alternate passage diagonally through the center, first the girls, then the guys.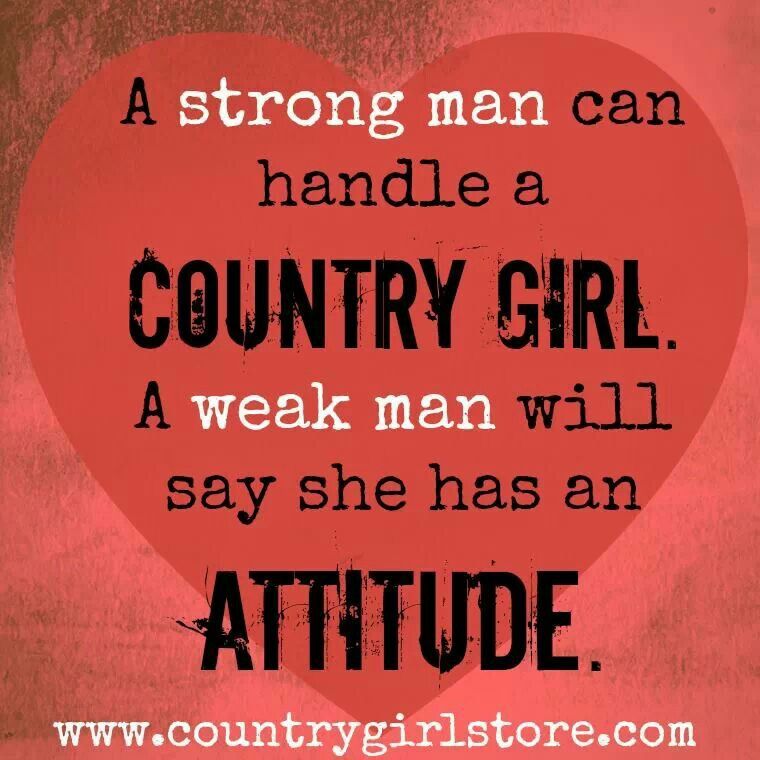 In figures, it is performed differently. If a guy or a girl passes through the center twice, then they end up in their original place, and if once, that is, they perform half of of the cross, then they take a place on the opposite side of . Sometimes a quarter 9 is also performed0003 crosses , when only one of the partners crosses the center, which joins the opposite pair. It is worth noting that cross stitch is not always performed with the rhythmic shuffling step, being the main one in the quadrille. Often men, and sometimes women, move with free arbitrary steps, as if not taking into account the hard rhythm of the accompaniment, which gives the dance a special grace.
The third peculiar element of Chukhloma Kozuli — handshake . It is simple in execution, but difficult to describe accurately. At the end of each figure, the guy and the girl were quarreling at the "and" count, raising their joined hands to chest level, and at the "time" count, they were forcefully lowered down.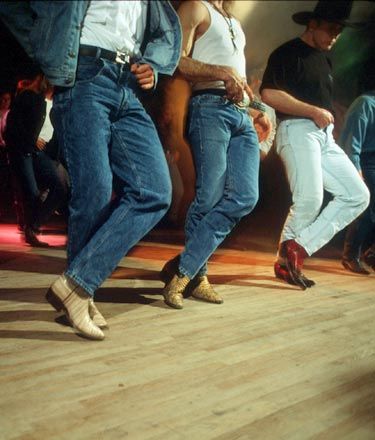 The handshake was a signal for the end of the dance by a particular couple and did not necessarily coincide with the end of the melody. After the handshake of all pairs, the musicians finished the game, sometimes not even playing this or that melody to the end. When the music stopped, all the gentlemen escorted the girls to their places and chose new ones for the next charge. In the third figure, the handshake played the role of a dance element. It was performed by women: in the course of the dance, they approached their partners three times and energetically greeted them with their right hand. nine0005
Thanks to the help of Aida Ivanovna Petushkova, the director of the Povalikhinsky club, we managed to gather an excellent line-up of performers (8 dancers and 3 musicians) and filmed in June 1993 two versions of roes , which later served as the main material for its description.
Povalikhinskaya Kozulya entered the repertoire of the folklore ensemble "Venets" of the Department of Culture of the city of Kostroma (artistic director - A.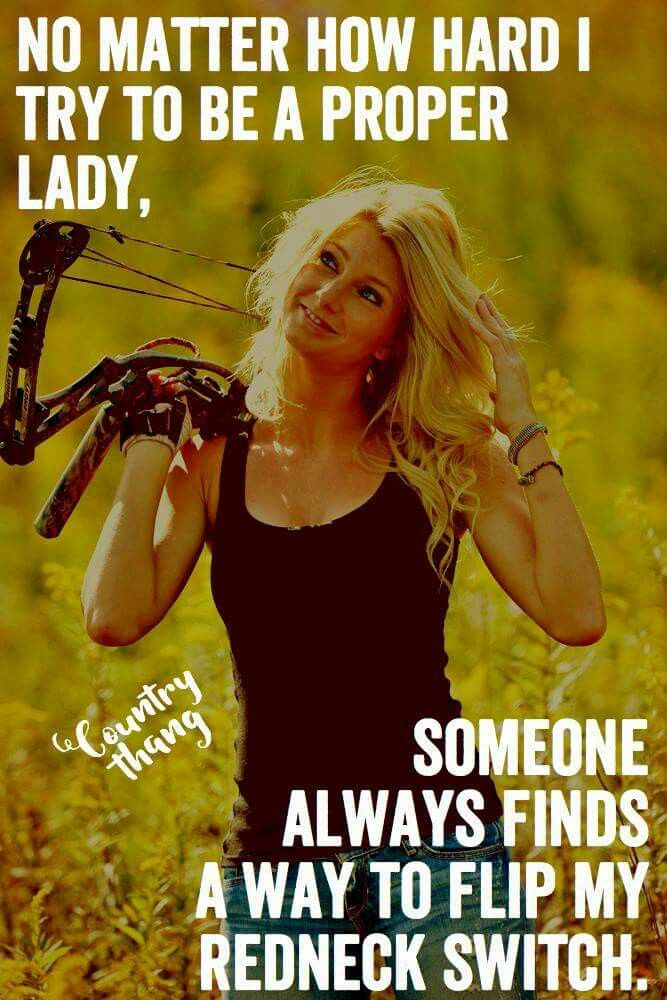 A. Druzhinin). Kozulya was repeatedly performed by students of the Department of Russian Folk Singing Art of the Moscow State University of Culture and Arts (MGUKI). nine0005
In the Shadow of Mata Hari: How a Village Girl Became a Dance Goddess
September 16, 2021
Kristina Ukolova
The beginning of the 20th century was marked by a keen interest of Europeans in the East, occult practices, ancient cults, antiquity and the most sensual art - ballet. This fashion has given rise to the phenomenon of such stars as Isadora Duncan and Mata Hari. It is not surprising that the young graceful provincial girls were knocking on the thresholds of choreographic schools, hoping for worldwide fame. But not everyone could really find themselves in this area. Many remained in the shadow of the unfortunate spy Mata Hari, including Ruth St. Denis. Rambler will tell the story of a woman who is still called the first lady of American dance.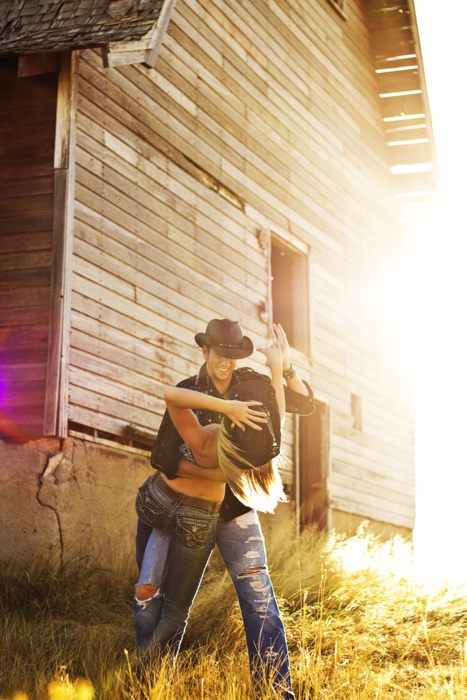 nine0005
Photo: WikipediaWikipedia
Ruth Dennis was born on January 20, 1879. She grew up on a small farm, although her parents were educated people: her father was an inventor, and her mother was a medical practitioner. From early childhood, the girl dreams of dancing, and a progressive mother supports her daughter. She studies with Ruth according to the system of the theorist of stage art Frans Delsarte. It is from him that Duncan will borrow the theory of free dancing. Already at the age of fifteen, Ruth began performing in vaudeville. She also studied classical ballet for a while at Maria Bonfanti's studio in New York, but quickly lost interest in it. nine0005
Wikipedia
In 1998, she caught the attention of renowned theater director and producer David Belasco. Under his influence, she takes on a pseudonym - Ruth Saint-Denis. The girl dances in his productions of Zaza and Madame du Barry. Then she became interested in Theosophy - the teachings of Helena Blavatsky, which bizarrely combines Neoplatonism, Buddhism, Gnosticism and Hinduism.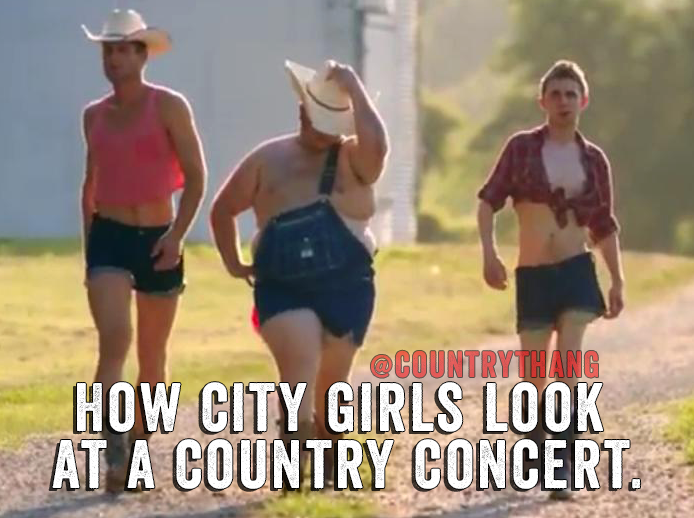 In addition, Ruth studies the philosophy of American transcendentalists with their reliance on the spiritual power of nature.
But the turning point of her life was a routine visit to a pharmacy in Buffalo while on tour in 1904. The dancer saw an advertising poster, which, under the inscription "No one makes the best Turkish cigarettes," depicted the Egyptian goddess Isis in a tight skirt and with a bare bust, sitting on a throne. Ruth considered this a sign of fate, she experienced an unprecedented surge of inspiration. The image of the goddess conquered her, and she decided to create a dance show in the spirit of ancient Egyptian mysticism.
Wikipedia
Ruth plunged headlong into the study of Eastern religions and rituals. The following year, she left the Belasco Company to begin solo performances. But her first choreographic performance was "Radha", based on Indian myths. She played the role of the eternal beloved of the god Krishna. The success was overwhelming, especially in Europe.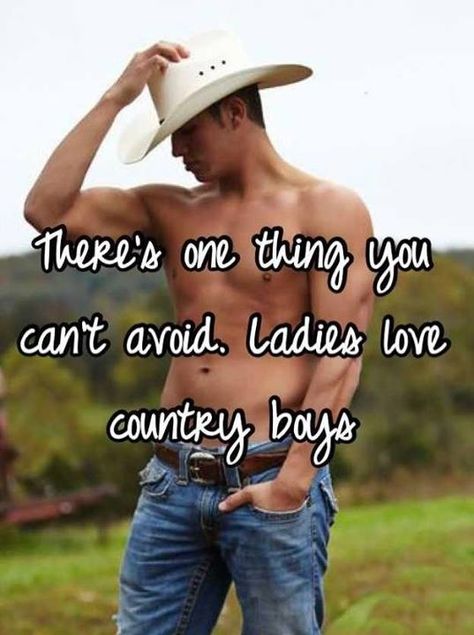 But if for Mata Hari the dance was a disguised form of striptease, then Ruth considered it a religious act, a mystical act, an opportunity to merge with the gods and space. This conviction of the dancer captivated the audience, who were not accustomed to such an open expression of feelings. At the end of 1900 years she becomes a star of the Old World. Ruth's oriental dances inspired ecstatic delight in the audience. On stage, she seemed like a real priestess of ancient cults, the chosen one of the gods. However, over the years, her interest in the East became purely aesthetic, she moved away from a deep study of ancient religions.
In 1911, young dancer Ted Schon saw Ruth perform in Denver and instantly fell in love. They married in 1914 and founded their own dance school, Denishawn, in Los Angeles. Her students danced without pointe shoes, studied Dalcroze's rhythm and Delsarte's gymnastics. At 19In 23, she presented the show "Seven-gate Ishtar" to the public and brilliantly played the role of the Mesopotamian goddess of beauty, love and war.