How to dance gymnastics
Floor Choreography – Flair
I understand how important a new floor routine is for a gymnast and I do my best to ensure the gymnast loves her new choreography and is excited to perform it.
Information on my choreography service is further down the page but please note that my choreography service is currently on hold as I am enjoying time with my two gorgeous babies. Please check out my articles on how to choose your floor music and how to improve your floor artistry for some help.
Your choreographer
I am an ex-competitive gymnast, qualified as a Women's Artistic Gymnastics coach with Gymnastics Ireland. I have 13 years of gymnastics coaching experience.
For five years, I coached a high level of gymnastics, leading a group of gymnasts to win many WAG national titles at levels 7 through to 10. With 10 years of gymnastics judging experience, I know exactly what the judges are looking for, how to structure routines, and how to coach excellent execution and artistry.
I grew up attending dance classes and followed this passion into adulthood, studying dance full-time for two years, and gaining a higher national diploma in dance. I have been able to use this training and experience to choreograph beautiful gymnastics floor routines tailored to the style and strengths of the gymnast.
I have choreographed floor routines for several members of the Irish International Development Squad and members of the Irish Olympic Start Squad. 3 of the Floor champions at the National Super Series Championships 2019 performed Flair floor choreography.
If you're interested in having a brand new custom-made floor routine choreographed for your gymnast, please get in touch (email [email protected]
com). The package includes floor routine conception and choreography; a 2.5-3 hour session to learn the choreography; photos and video; and a 1-hour top-up session which can be used closer to the competition. I can also advise/ assist in choosing the floor music.
Cost: this depends on a few factors such as the level of the gymnast, the location of the gym, whether it is part of a team/ group rate, etc. Please request a quote. There is a discount available for national squad members.
Respect for coaches: I am very respectful of coaches and the great work they do. The gymnast would need their club coach's permission for the new floor routine. I can also consult/ liaise with their coach or even be brought into a club to assist with the routines of a whole group.
Contact: Please email Chloe to enquire: [email protected]
Kidz In Step Dance & Gymnastics
Welcome
From your child's first class to their graduation performance, KIS has a class for everyone! We specialize in beginners of all ages and offer training through competitive levels.
Stop in for a tour today... our team is excited to meet you!
4 WAYS TO LEARN!
small dance & Gymnastics classes
competitive teams for ages 5 & Up
competitive teams for ages 5 & Up
Small class sizes for personal attention and best instruction for your child.
Spring Recital Showcase Available
competitive teams for ages 5 & Up
competitive teams for ages 5 & Up
competitive teams for ages 5 & Up
Award winning competition teams for all students that want to take it to the next level.
6 week commitment classes
6 week commitment classes
6 week commitment classes
Short commitment weekly classes. 
No Recital Showcase Available
private lessons
6 week commitment classes
6 week commitment classes
Private lessons for students to work on personal goals for each individual student.
Reviews
Subscribe
Sign up to hear from us about specials, sales, and events.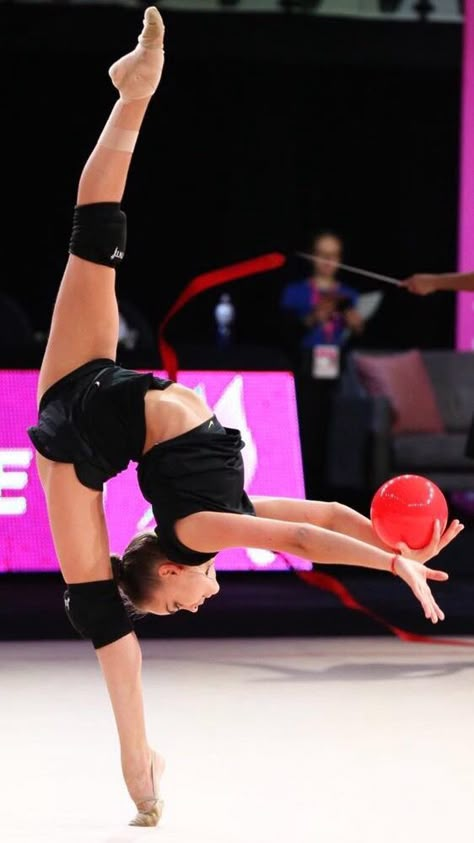 Email Address
Our Partners
Ballet, gymnastics or dance: which section to send the child to
Almost all parents want their children to be engaged in physical activity in order to maintain health and develop the body. Many prefer "beautiful" activities. Our blogger Polina Ilyina talks about the difference between ballet, gymnastics and ballroom dancing.
Most parents choose ballet, gymnastics or dance for themselves, with no further career goals. At the same time, modern parents have increased demand for the quality of education and the results achieved. Parents' ambitions grow in direct proportion with financial and time investments. Let's analyze the distinctive features of each direction.
Ballet
Does your child like classical music? Turn on several melodies, if they cause the child not boredom, but interest, then you count the first plus for choosing this direction.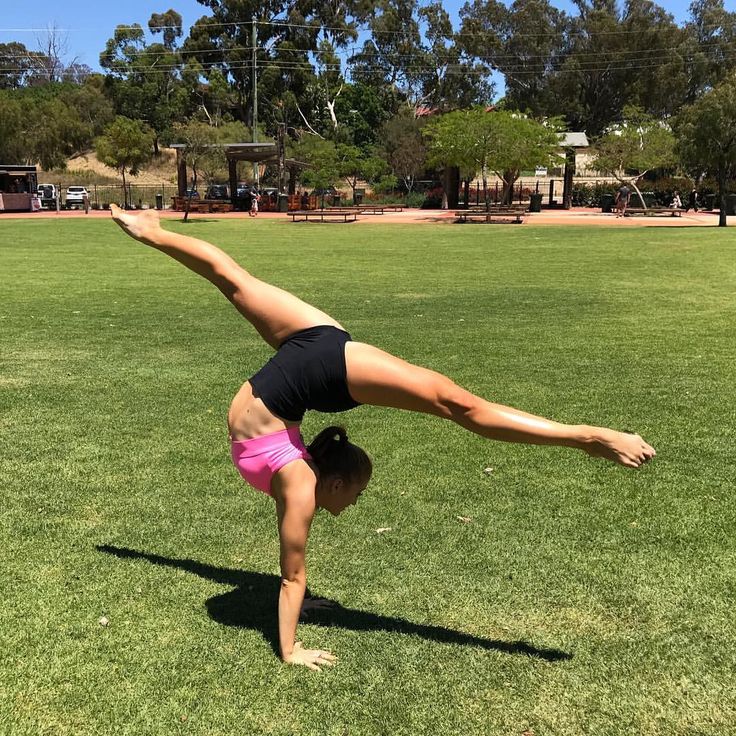 What is the character of the child? If it's calm and not too snarky, then ballet is also the right decision.
Separately, it is worth noting the figure. Of course, any private ballet school will not refuse a child with a large figure, because you will pay for the education. But at concerts, the teacher will not put such a child as a soloist. The face of any, even a private school, is always children with a figure as close as possible to the ballet "format".
Ballet classes develop turnout (the ability to turn the legs outward). It is needed in absolutely any dance direction. Almost every ballet school has an acting course. The child will learn to express emotions in dance, play different stage roles. Of course, this will raise self-esteem, it will be useful in school and career.
What to look for when choosing a school?
The first one is for a teacher. No matter what school is touted, if the teacher is far from professionalism, run right away. When choosing a school, you have the right to find out what education the teacher has, whether he was an active ballet dancer, or danced in the theater.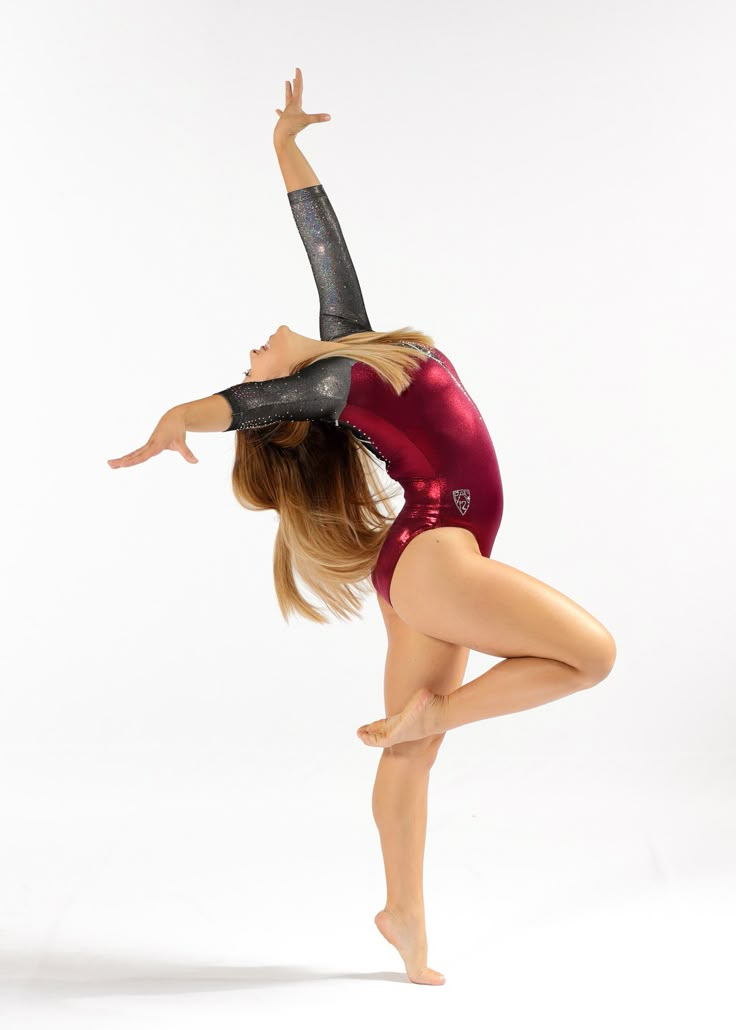 At the trial lesson, pay attention to the figure of the teacher. Even without being an active ballerina, girls can always be distinguished by their stately posture, beautiful bend of the feet (tubercle rise), sinewy arms. The teacher is an example for students.
The second is concert activity. On the phone and on the website, they often like to embellish: "Our children are winners and participants ..." Check the social networks of schools. Ask the manager what recent concerts, competitions and events the children performed in, in addition to the standard reporting concert at school. Ballet art does not exist without a stage.
How do you evaluate a child's performance?
As a rule, 80% of private ballet school students perform in their own group. If you do not want extras or it seems to you that your group does not reach the level that you want to see, then individual lessons are necessary. On them you can prepare solo performances for competitions and festivals.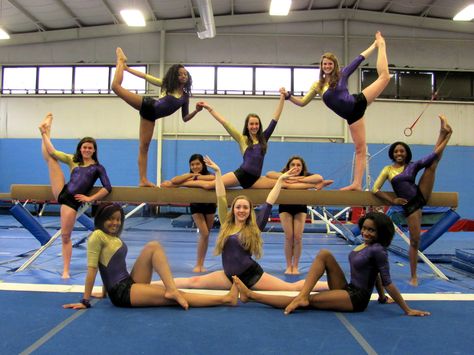 One private lesson per week combined with group lessons two or three times a week can lead to good results with due diligence. This approach does not prevent you from successfully studying at school and doing everything.
What are the prospects?
Often, when enrolling in ballet, parents imagine how a child is dancing in a tutu and pointe shoes almost from the doorstep. A tutu, perhaps, yes, it is now worn even by children of three years old, but a child will not get up on pointe shoes until nine years old. Until this age, this is highly discouraged not only by specialists in the dance field, but also in medicine - it is dangerous and harmful.
It is not so difficult to "retrain" as a dancer of other styles, having a classical base. But here you can hardly meet ballet teams "for yourself" over 14 years old.
Gymnastics
Gymnastics is more suitable for a self-confident, a little stubborn, persistent and lively child who will not be broken by the coach's shouting and heavy physical exertion.
Stretching, technique, precision, control of every movement of the body - this is a huge psychological work on yourself, incredible patience. Think about whether the child is ready for it?
There are children who like to show gymnastic abilities from early childhood: they stand on their heads, lift their legs much higher, and so on. They just simply love it.
Figure again, fragile. It's even stricter here than in ballet. If you are interested in a more serious approach than training in the gym and passing the standards, then you will have to give up flour and sweets. For overweight in competitions, children are underestimated points.
With a good figure and natural flexibility, you can enter public sports schools on a budget. If they don't take it, you can always go to a private club.
What to look for when choosing a sports club?
The coach must be at least CCM, but in a good way MC. Ask which coach the child will go to, and immediately see what results the pupils have achieved.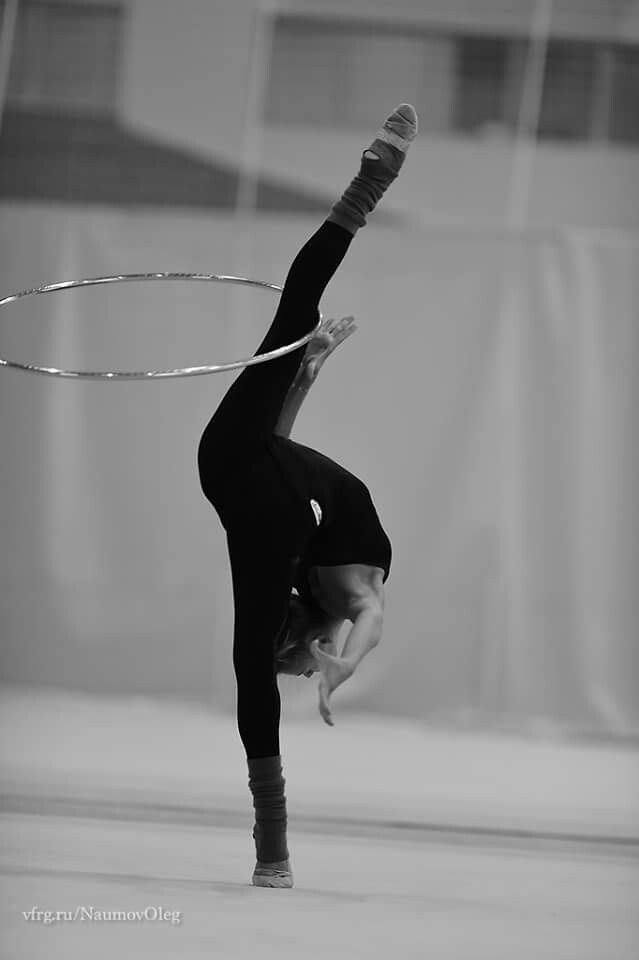 Their ranks are an indicator. If the coach's children don't go to competitions and don't go to perform categories, there is a reason to clarify what the reason is.
How do you evaluate a child's performance?
A distinctive feature of gymnastics is the solo direction. This has advantages: the child and the coach are responsible for the result in the competition. You will always evaluate the results by points and assignment of standards. You can receive ranks from the age of six.
To get there, you have to be ready. In gymnastics, the longest workouts in time. If you have no one to take and pick up the child, wait for him these hours, then this will become not just a problem, but a decisive criterion.
The child will work out in a large group, there is only one gym - many children work out. The child must be ready for independent work, one coach does not always have time to look after those who like to cheat.
Competition should be an integral part of the weekend.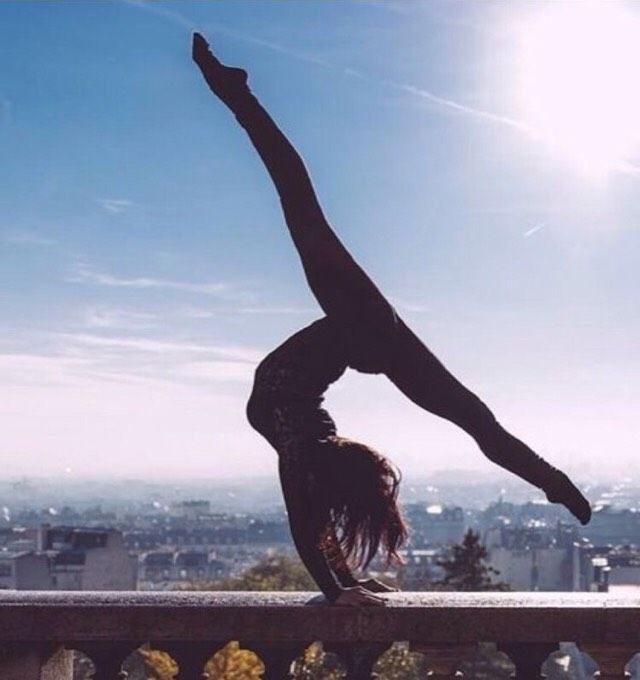 This is an important motivation for a child
It is difficult for small children to explain why they have to endure pain during stretching, repeat elements 1000 times. Competitions at the first stage are like a "breath of air" for them.
What are the prospects?
If you don't get into a big sport, then performances will end in adolescence. Even for professional athletes, their career ends after 22 years. Then you can either switch to dancing, or abandon it, since rhythmic gymnastics "for yourself" after 14 years old, one might say, does not exist.
Ballroom and variety dances
The child loves incendiary rhythms, dances, repeating movements in front of the TV, can never sit still. Hyperactivity is on the rise. The character is lively, as open and emotional as possible. Try to turn on "cha-cha-cha" if you like it - it's already in the bag.
No accent on the figure. Even if the child does not have a "thin bone", this will not affect the success in the dance field.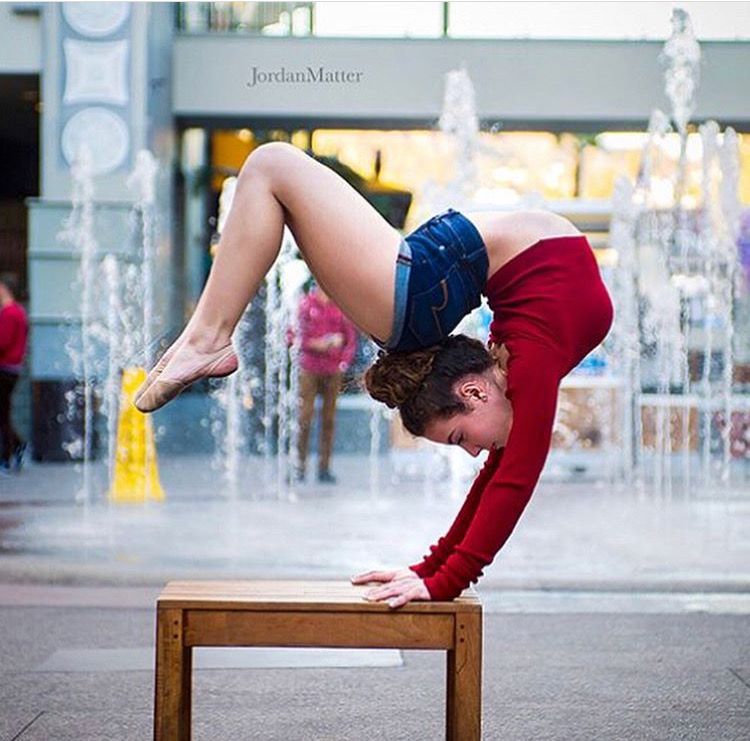 Requests for appearance are not overstated here.
Ballroom dancing is its own separate "party", with its own characteristics. Much of this is well-known: "it is difficult to find a partner", "you need a lot of money". There is no point in denying this. There are really not so many partners, if you are lucky to "get" him, then you should immediately establish contact, get to know your parents, and discuss common goals for the future.
Ranks are assigned in ballroom dancing. Children receive "classes" and use points to level up. You can immediately forget about the weekend - you will disappear at competitions.
What to look for when choosing a school?
The main thing is the coach and the overall reputation of the club. Get to know each other at a trial lesson, see which pairs he trains, his approach, whether there are pupils from scratch who have reached a high level.
How do you evaluate a child's performance?
The couple is being evaluated, so the relationship between the parents is important.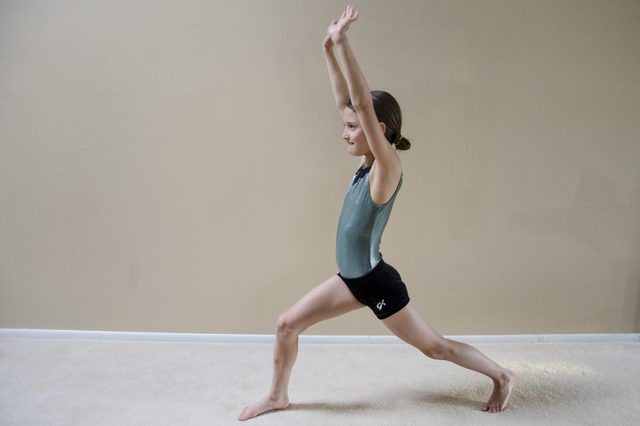 The goal is to grow, train hard, win prizes and get high scores. It is quite possible to succeed and reach the average level. Even if the "career" stops not at CMS, but at "A" or "B" class, this is quite good for doing "for yourself".
What are the future prospects?
Having learned to dance, the child will be able to apply it in life. Balniki can find themselves even in the production of a wedding dance, even in the production of a musical at a gala evening in office work. As a rule, even without going into professional sports, many ballroom dancers do not give up dancing, but continue as a hobby.
Ballroom dancing liberates. A child from a young age will learn to "apply himself" in society.
---
Variety dancing is perhaps the most "loyal" direction among all those listed. They do not have inflated expectations for financial and time investments. There is no need for private lessons.
Variety dances are famous for their team, productions and concert activities.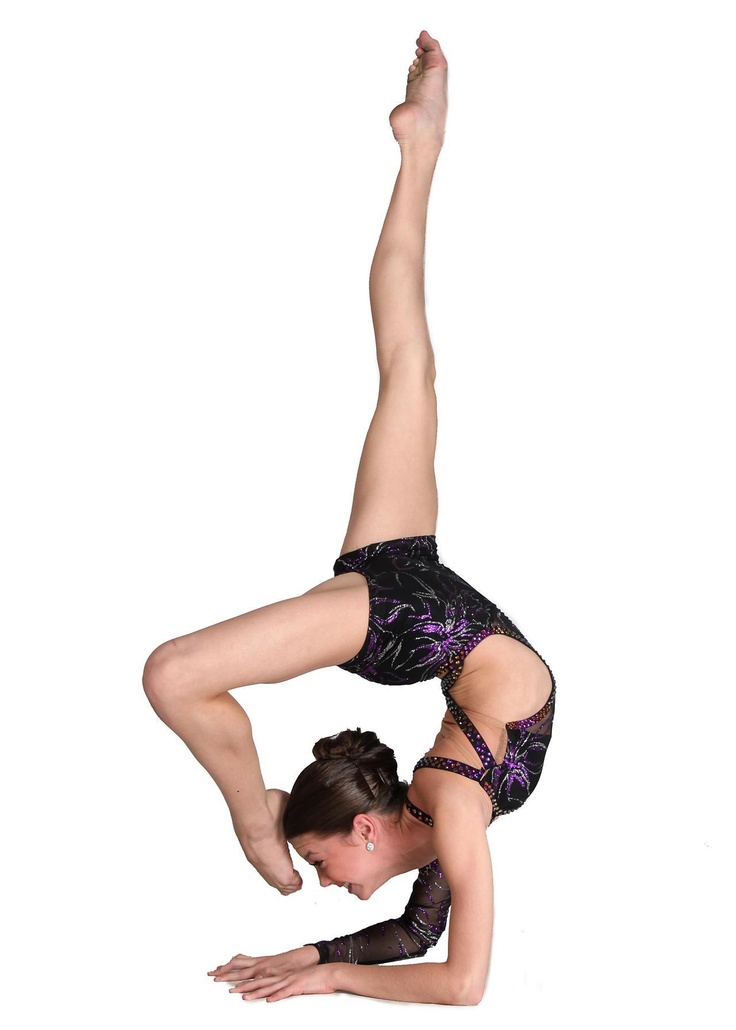 As a rule, in good bands, concert activity is regular, even with mini-tours. The overall result will depend on the team and the teacher. If pop dance classes are held on the basis of a children's club, just as educational, you should not expect any special results.
A distinctive feature of variety dances is teamwork. As a rule, in pop groups everyone communicates at the level of a friendly family. If you get into such a group, the child will be able to dance in it at least until the age of 18.
Variety dances do not put any limits on development. There are no standards, record books. And the approach to learning itself involves much fewer "victims" than in the above areas.
May good luck accompany you in your choice!
You are in the "Blogs" section. The opinion of the author may not coincide with the position of the editors.
Illustration: Shutterstock (Eleonora Timoshenko)
Gymnastics for kids
Gymnastics for children
Individual Training Center
School-studio "Sport Dance"
The Center for Individual Training of the School-Studio "Sport Dance" conducts training in Volgograd:
basic rhythmic gymnastics for girls aged 4-7;
gymnastics for children for boys and girls from 4 years old;
comprehensive training: dance, gymnastics, choreography.
Girls who do gymnastics stand out from others with their exquisite grace, grace, refined movements, and plasticity.
Gymnastics useful for children. They contribute to a beautiful appearance, physical strength and endurance, the development of an ear for music and a sense of rhythm. Gymnastics for children gives a versatile and harmonious development. But in order to achieve success in gymnastics, the natural data of children are especially important : the flexibility of the joints, the length of the arms, legs, it is these data that the coach pays attention to when selecting girls.
Classes at the Center for Individual Training of the School-Studio "Sport Dance" is a comprehensive training dancing various styles, as well as choreography , elements of rhythmic gymnastics , artistic gymnastics and acrobatics . The trainee receives versatile training in one place.
Separate individual training is possible in sports dances , modern dances , choreography or rhythmic gymnastics according to specially developed programs, as well as staging competitive and competitive programs, selecting and recording music for compositions.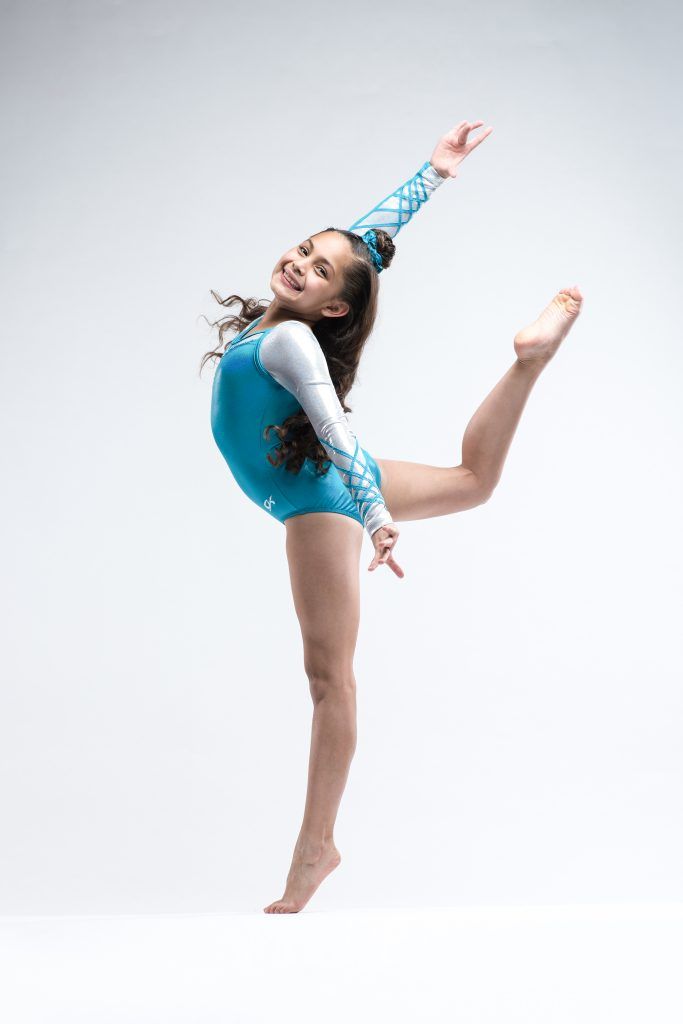 Comprehensive individual lessons for children showed particularly good results in order to obtain high-quality training and participation in contests and competitions at various levels. For this, there is additionally: work with producers, staging and working out competitive and competitive programs, selecting and recording music for compositions, corporate uniforms and suits from the Sport Dance sports fashion studio. As a result of coordinated actions of a single team "Sport Dance" participants become Prize-winners of many Russian and International competitions and competitions. They receive nominal certificates, diplomas, certificates, cups, medals. Participate in major sports and cultural events of the city.
All methods take into account the individual characteristics of each child and are aimed at unlocking their potential. The trainee receives excellent versatile training: dances, gymnastics, choreography . Children not only receive physical development, but thanks to an individual approach and the disclosure of their abilities, they gain self-confidence, which is very important in our time!
For those who successfully completed the training season, a certificate of completion of the program is issued.