How to dance for a talent show
5 New Dance Moves for Your Summer Camp Talent Show
Are you worried about not knowing the latest dance moves for your summer dance camp talent show? Are you afraid that your moves are out of fashion?
Don't be! We've got you covered with five new dance moves that you can include in your choreography to perform in front of your peers. Master them, and you'll be on your way to earning the respect of the other campers and winning the talent show.
Keep reading to learn more about some of the most popular dance moves that have been created recently and get some tips on how to do them.
1. "The Mop"
Based on his appearances in other music videos that have a strong focus on the dance moves, TisaKorean loves dancing. He used that passion to come up with the slightly ridiculous but memorable song "The Mop" which features a dance move with the same name.
This dance move is simple to do and easy to learn which is part of why it's so quickly become such a popular move.
Although we don't recommend actually trying to mop any floors this way, it's interesting to see such a fun dance inspired by a mundane task.
To perform The Mop, follow the directions in the chorus of the song. Start with your left hand, then place your right hand on top. From there, bend your knees and pump your hands up and down and from side to side as though you're mopping. Or maybe getting a mop wet.
There are a lot of other fun moves the rapper came up with for his video which you can also learn to put together a fun performance for the talent show.
2. "Bop" (On Broadway)
At the moment, "Bop on Broadway" is nothing more than a short video put out by rapper DaBabby, but the full music video should be released soon along with the song.
Despite it being incomplete, these moves have already taken the internet by storm. While there are a number of them, they're fairly simple and would be great to learn and perform for a talent show, especially if you can get a whole group together.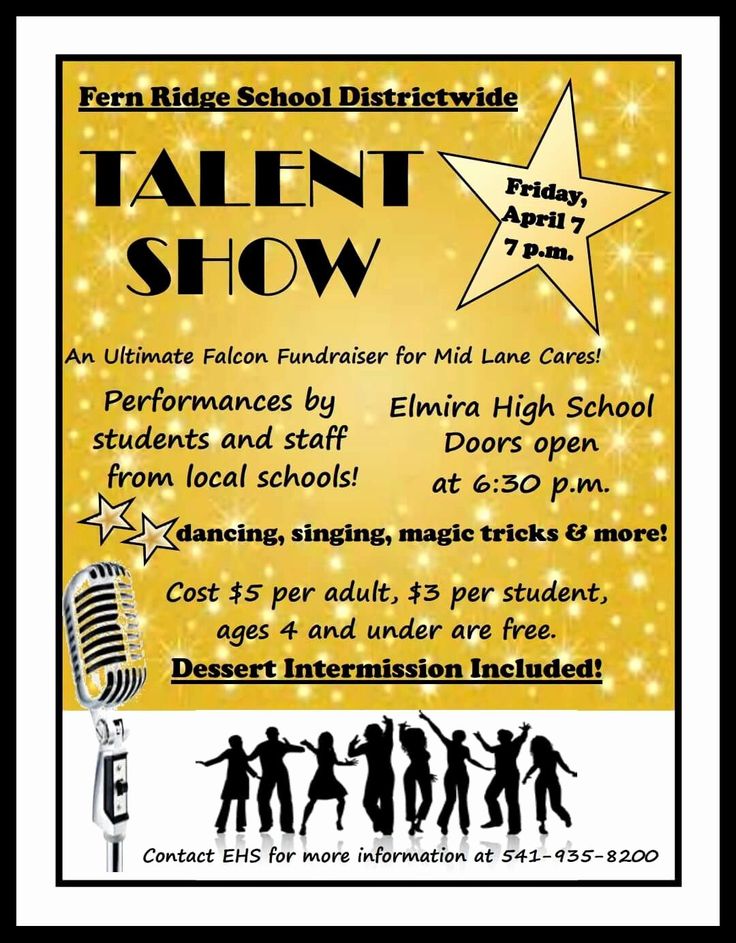 The video can be a bit confusing since there are quite a few people moving in and out of the frame, but it's a one-take video. That makes it easier to see all of the dance moves without any cuts to other scenes like what happens in most music videos.
If you really want to impress the audience, you can even work on replicating the smooth moves of the well-known dance group the Jabbawockeez that appear at the end.
3. "Yummy" Dance
Although some people were disappointed with the repetitive lyrics of Justin Bieber's latest video as he returned to the spotlight, we can't help but appreciate the new dance moves that this song brought to the world.
There aren't a lot of dance moves in the actual video, but that didn't stop people from all across the internet from taking what there was and adding to it. Justin Bieber himself has even posted some of these videos to his social media accounts, making it obvious they have his approval.
The smooth beat and cool sounds of this R&B adjacent pop song make it ideal for creating an amazing dance routine to, so you can easily come up with your own moves inspired by the video or your own take on it.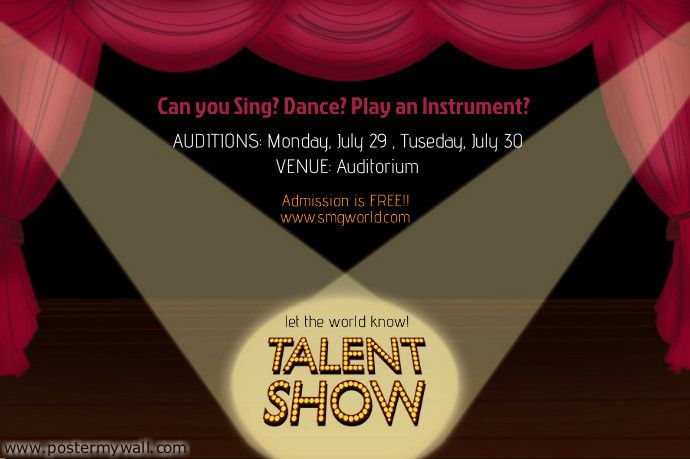 Since the pop star is sitting down in most of the video yet still manages to pull off some sweet moves, you can try something similar or take the liberty to be even more creative in coming up with "Yummy-inspired" moves.
4. Fresh X Reckless
This is another move from a song and music video that hasn't come out yet, but we're excited about it because of how epic the teaser is. FreSH X Reckless is a group made up of four rappers: Deelo, Mel, T Daddie, and Tee.
At the beginning of a teaser they uploaded to Instagram, all four rappers hook elbows and lean backward until their backs are parallel to the floor. It's an incredible move that will take some work and some friends to pull off. However, if you can do it, it's certain to get the attention of everyone at the talent show.
It's hard to tell from the video exactly how they pull off this move, but it certainly involves a lot of teamwork and mutual trust. If you want to give it a try, grab a couple of friends and watch the video a few times to figure it out.
5. "Futsal Shuffle 2020"
Last but certainly not least is the Futsal Shuffle. Rapper Lil Uzi Vert was inspired by the game of soccer when he created this song and dance move. On Twitter, he declared, "The Futsal Shuffle will take over 2020." It's simple and easy so we have no doubt that he's right.
There are a variety of other moves you can see in the music video so it'll be easy to put together a varied routine for a talent show. This makes it a great option for performing either as a solo act or with a group.
The basic shuffle starts with jumping and landing with your feet spread out. Then, hop on one foot while kicking forward and back with the other. To finish it off, jump again and land with your feet spread out. From there, you can add more moves from the video or create your own version of this new dance move.
Need to Enroll in Summer Dance Camp?
Now you know five of the newest dance moves for your summer dance camp talent show. As you can see, they're easy to learn if you're willing to put in some time and work to practice them.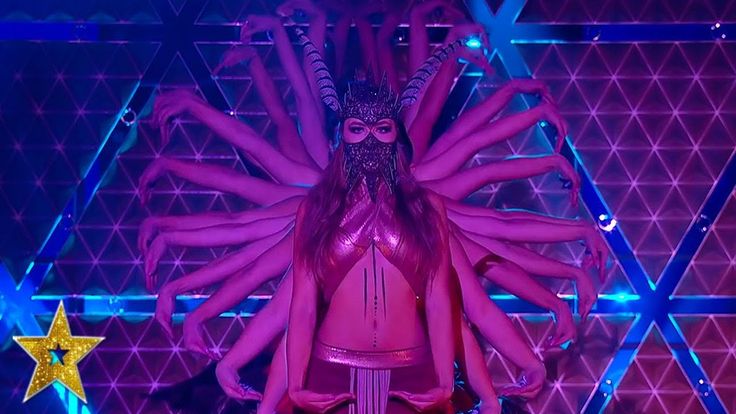 If you haven't already, be sure to enroll today at Pali Adventures. Spots for all of our specialty camps fill up quickly so you'll want to get in as soon as possible to make sure you don't miss out on showing off your new moves in our talent show!
30 Entertaining Talent Show Ideas For Kids
Every kid has their own strengths and is proud of what they do well. A talent show is a perfect opportunity for them to showcase their fun talent in front of family and friends or classmates for public recognition and a little praise. Whether it is a dance routine to upbeat music, yo-yo tricks, or artistic creativity, every talent can be appreciated. Check out this list of ideas for 30 entertaining talent show acts for kids! 
1. Magic Tricks
Let your little magician pull out a few dazzling ideas from their arsenal of tricks and amaze the crowd. Pair a funny outfit with some cheerful music and let them take the stage with 3-4 manageable tricks.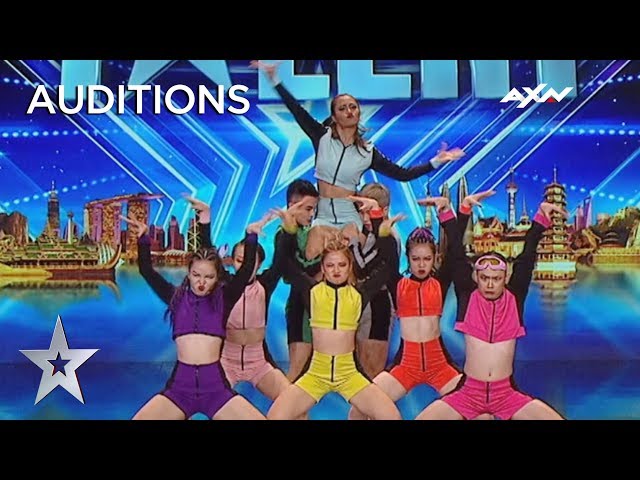 Learn More: Kidadl
2. Be an Actor
For those who love the stage, they may opt for a different role, in the form of acting. This classic talent can be showcased in a classical choice of a familiar reenactment that will be recognized from the big screen or a play. 
Learn More: Kidadl
3. Dance
A little bit of choreography is sure to get the crowd moving! Students could choose from a ballet dance routine, fun dance moves, or an impromptu dance-off between students. Be sure to include some dancing in your talent show, but also be sure to put on a peppy song! 
Learn More: Hobby Lark
4. Jump Rope
Jumping rope is an underappreciated talent! Jumping rope can involve creating a whole routine to a popular song or just incorporating some amazing tricks into their jumping. There are plenty of fun ideas that could go into creating a three-minute act. 
Learn More: Little Rock Mamas
5.
Sing
What is a talent show without some singing, right? Students can sing a song by heart or do a karaoke face-off! Have the student dress the part and rehearse their song choice and they'll be ready to share their amazing talent with an audience. 
Learn More: Little Rock Mamas
6. Perform a Circus Act
A circus is a fun event that we don't see much anymore. Have students explore the options of performing a circus act for a change of pace. They could even work together to do a group performance. Be sure to include outfits that match the theme. 
Learn More: Meri Meri
7. Cooking
This is a twist on traditional options for a talent show event. Cooking can be a fun pastime and beautiful work of art. Students can enter the talent show with a specific recipe and bring samples for everyone to indulge in while enjoying their talent in a different way. 
Learn More: Meri Meri
8. Make Some Music 
Some kids enjoy playing instruments alone, but others enjoy playing instruments with other kids and forming their own little bands.
Let students take the stage for some fun sing-a-long songs or something original from their band. 
Learn More: Music Industry How To
9. Create a Skit 
Creating a skit and then performing it is different than just putting on a play. When kids take an interest in writing the script and plot of a skit, they take ownership in a different way and become more invested in seeing it through and making it successful. 
Learn More: Madly Odd
10. Recite a Poem
For children who may have stage fright to conquer or for children who already love the stage, reciting a poem is a great idea for the talent show. Whether they memorize it or read it directly form the paper, a poem will provide some rhyme and rhythm and make reciting a written piece a bit easier. 
Learn More: Imagination Soup
11. Put on a Play
Most children enjoy dressing up and acting in different roles. Let them reenact a fairy tale- giving students different roles and including dancing and singing if possible to add some other components.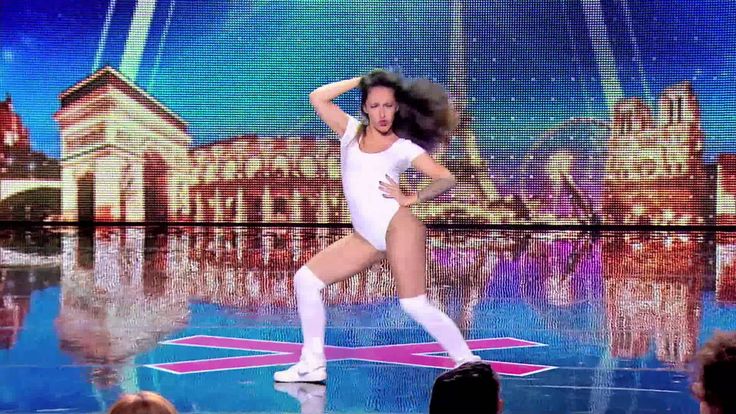 Get learners involved in making their very own decorations and backdrops. 
Learn More: eHow
12. Lip Sync 
Having a lip sync battle can be fun for students are shy. If a child wants to sing, but doesn't feel comfortable and confident yet, lip syncing may be a good option. Have them pick a song and practice well so they are able to make it through the song without letting the audience know it was a lip sync. 
Learn More: eHow
13. Puppet Show
Cute puppets and a makeshift backdrop can be a great addition to a talent show. This is another perfect idea for kids who may be shy and not ready to take the stage. They can be silly and have fun with the voices of the puppets and even create their own puppets. 
Learn More: Sippy Cup Mom
14. Painting 
Little artists can be great inclusions in talent shows as well! Have the artist do a piece on the stage or bring the completed piece and tell the audience about it.
Learn More:  Sippy Cup Mom
15. Got Jokes?
Do you have a little comedian in the family? This clever talent is sure to catch all the laughs and giggles from the audience. Let your child practice telling different types of jokes to deliver to the audience. 
Learn More: Frugal Fun 4 Boys
16. Ventriloquist 
This is quite a unique talent, but a ventriloquist act can be a very interesting act to include in your talent show. You can use a puppet stage or just have a stool and microphone. Some kids can do an amazingly good job with this! 
Learn More: Pageant Planet
17. Mime Skit 
Include a mime skit and be sure to draw the crowd into the fun. Get the children to wear face paint, use dynamic expressions and perfect a fun skit that the audience will enjoy. Don't forget to include some gloves and suspenders in your outfit choice!
Learn More: Theater Nook
18. Science Experiments 
Let the little scientists come in and create a display of magical science talent! Have a few quick and easy experiments set up to show the audience something that will blow their minds! Including experiments with explosive, but safe results is highly entertaining.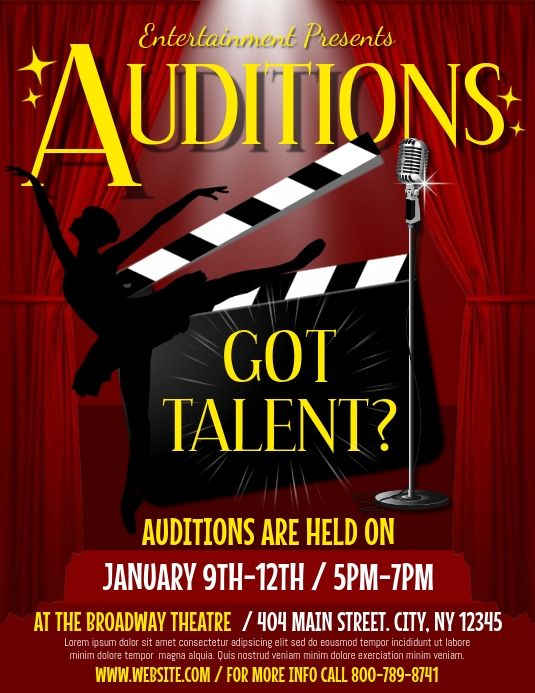 Learn More: Theater Nook
19. Have a Debate
Are your children passionate about a topic? Have an organized debate. The most important part of the debate is the actual preparation for the event. Have children take the time to frame their ideas and then research their perspectives so they have plenty of information to use to back up their thoughts. 
Learn More: UNICEF
20. Photography 
Photography is a talent that is less recognized by children. Have students display a presentation of their work. They can tell the audience about their experiences as they captured the images. Encourage many different types of photographs to be included. 
Learn More: Family Education
21. Karate 
Karate is a great sport but also requires much skill. Showing some technical moves and demonstrating self-defense moves may be a really entertaining and informative display for the audience. 
Learn More: Level 3 Karate
22.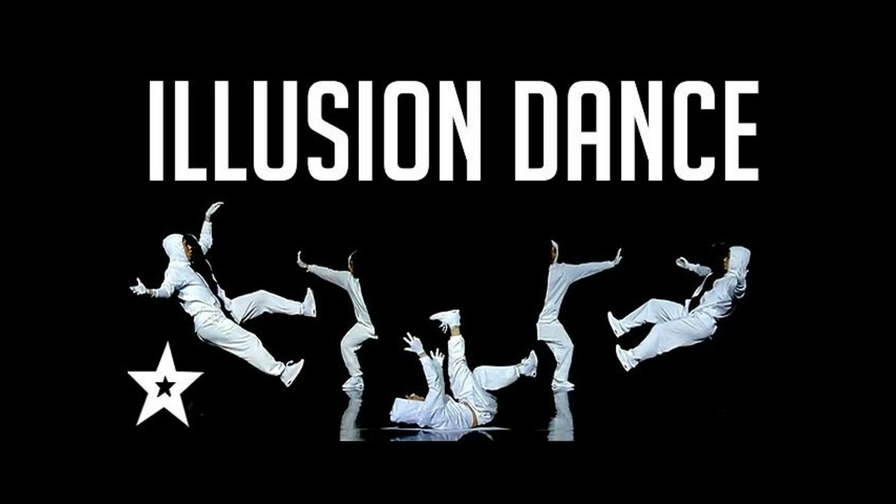 Juggling 
Basic tricks of juggling can be very cool for an audience to watch. Some children juggle scarves while others juggle balls or fruit. For an extra special twist, incorporate some throwing between two jugglers. 
Learn More: Alpha Mom
23. Gymnastics 
Including gymnastics in the talent show is a fun way to let little ones be active and showcase their skills. They can do a floor routine, use a balance beam, or do some tricks and flips. All ages could participate in this talent. 
Learn More: The Little Gym
24. Basketball Tricks 
These basketball tricks may require a bit of practice in order to perfect the form and style. Include a combination of hoops and dribbling and footwork tricks. Have students work together to create a more complex routine using their newly perfected skillset. 
Learn More: Breakthrough Basketball
25. Hula Hoop
Hula hoop tricks are a great way to get creative and design some routines that would pair well with peppy music.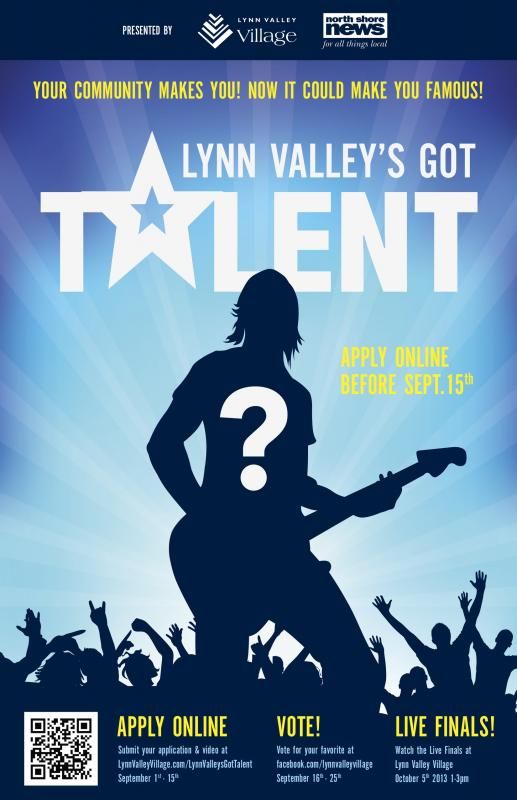 This is a talent that could work with a range of skill levels from beginner to advanced. This link provides some ideas of hula hoop tricks for children to learn.
Learn More: The PE Specialist
26. Hand Clap Song 
Hand clap songs or even using other things, like cups, is a great talent. This could be a fun family talent and brothers and sisters can create their own songs or include the entire family. You could even perform several songs for a challenge. 
Learn More: Fatherly
27. Pogo Stick 
An interesting talent is the pogo stick. Children can get creative with this talent by creating routines and even pairing it with other things like jump rope or basketball! This would also be a fun family talent to include multiple people at the same time. 
Learn More: Pogo HiveFly
28. Roller Skating 
Roller skating has always been a favorite past time in decades of the past, but bring it back! Roller skating routines are sure to become a crowd favorite! Encourage your child to wear a pair of roller skates that have lights and bright colors for added effects.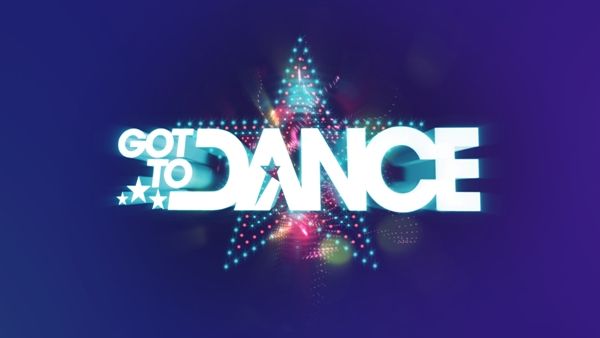 Learn More: Devaskation
29. Skateboarding
Skateboarding is a fun sport that isn't as popular as many of the team sports played in youth leagues, but it is just as fun. Children can work on perfecting some fancy tricks, using the skateboard. Set up a small area for performing these tricks and see what they can do. 
Learn More: Run Wild My Child
30. Dramatic Reading 
Add in a dramatic reading to your talent show. Have the children practice and take turns using different voices, tones and volumes as they verbalize their dramatic reading to the audience. Remind the child to try to evoke emotion from the listeners. 
Learn More: A2Z Homeschooling
Related posts:
Shows that there is talent in America | 10 Similar Shows to Watch
There are many talented people in the world who are waiting for their special skills to be discovered, shown and recognized. Some of them are accomplished musicians, others are outstanding dancers, comedians, magicians or even stunt performers.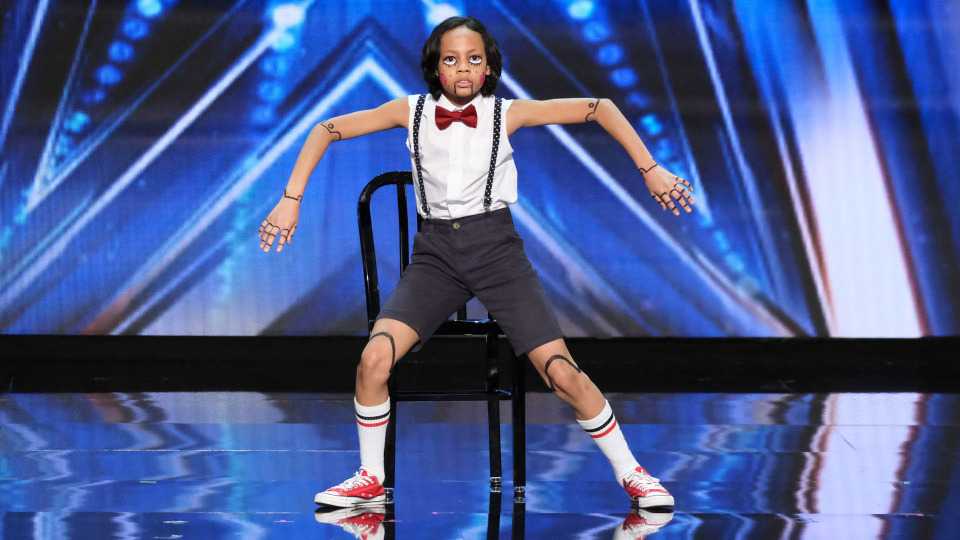 One of the highest rated NBC reality shows 'America's Got Talent' or 'AGT' provides a platform for several such talented individuals. This series of on-screen competitions, released annually during the summer, features several talented entries. They have the opportunity to showcase their talents in front of a live audience and panel of judges. The final winner is awarded the grand prize money and he/she gets a golden chance to headline a show held on the Las Vegas Strip. nine0003
So if you're an AGT fan or just love talent shows in general, then you've come to the right place. Here is a list of the top shows similar to 'America's Got Talent' that we recommend. You can watch some of these shows like America's Got Talent on Netflix, Hulu or Amazon Prime.
10. The Voice (2011-)
'The Sound', which debuted on NBC on April 26, 2011, will host an unscripted vocal competition based on the original show called The Voice of Holland.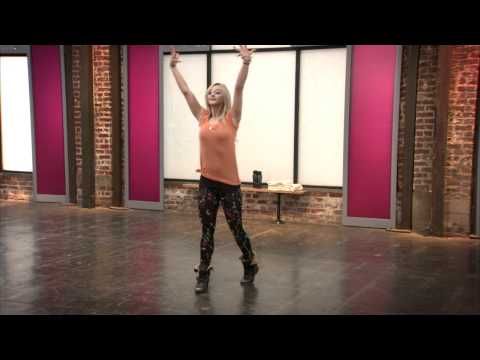 It reveals gifted and unsigned, aspiring singers who can belong to any of four categories: solo, duo, professional, or amateur. All participants over the age of 13 are eligible to participate in the audition. The Voice format includes four coaches who provide feedback to candidates and guide shortlisted teams of artists during episodes. The final winner is selected by audience vote, which can be obtained by phone, web, SMS, or by purchasing audio recordings of the artists' vocal performances from the iTunes Store. He or she wins a whopping $100,000 and is signed to Universal Music Group. nine0003
9. There's Talent in the UK (2007)
Created by Simon Cowell as part of his "Got Talent", "Britain's Got Talent" or "BGT" franchise, it follows the same format as AGT. Aired annually as part of ITV's summer editions, the film premiered on 9 June 2007. Contestants wishing to showcase their talents participate in the initial auditions, where they must impress a panel of judges so they can move on to live broadcasts.
The shortlisted contestants compete against each other to win the approval of the judges and the votes of the audience. The final winner is awarded a cash prize and gets the chance to perform in the Royal Variety Show in front of the British Royal Family. 'Britain's Got Talent' is, in fact, the UK's largest televised talent competition and forms an important part of the country's popular culture. nine0003
8. America's Got Talent: The Champions (2019-)
Designed as an AGT Bonus America's Got Talent: The Champions is another talent show created by Simon Cowell. The only difference between the format and the parent series is that here you see the winners, finalists, and other well-known candidates from previous installments of the Got Talent franchise. These contestants battle each other in a war of different talents to secure their place in the finals. The final winner receives the title of "World Champion" and receives a $25,000 prize. nine0003
7. American Idol (2002-)
'American Idol' created by Simon Fuller is based on a British singing competition called 'Pop Idol'.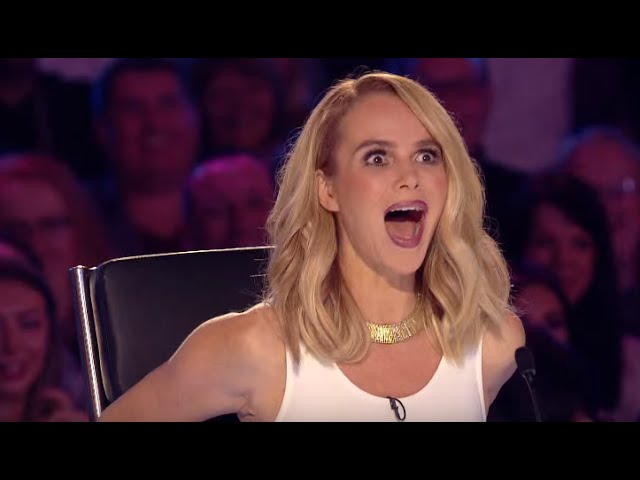 The series premiered on June 11, 2002 and is followed by a very popular series in the US. It features some very talented, ambitious and unsigned performers. The final winners are selected by the public voting for their favorite singers by phone, internet and SMS. There is also a panel of judges that gives feedback on the performances of the participants. The show is extremely popular as it has served as a launching pad for the careers of many successful artists. nine0003
6. X Factor (USA) (2011-2013)
Created by Simon Cowell as an addition to The X Factor franchise, this series of music competitions reveals singing talent that can belong to either of two categories - solo performers or groups. They are selected by audition and then compete against each other to provide audience votes by telephone, internet and SMS messages. The panel of judges gives feedback on the performances. Participants are divided into four teams, one of which is "groups" and the other three categories are based on age or gender.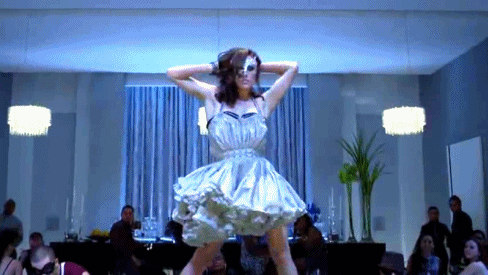 A designated judge for each team acts as a mentor, guiding the contestants in song, style and production selection. The last winner receives a contract with Cowell's record company Syco Music. nine0003
5. World of Dance (2017-)
'World of Dance', produced by Jennifer Lopez, is a dance competition reality show. It features various artists proficient in any kind of dance, including solo performances or groups. Performance genres can represent any style of dance. The final winner receives the top prize of $1 million. Applicants are divided into four categories: Junior (groups of 1 to 4 people, age up to 18 years old), Upper (groups of 1 to 4 people, from 18 years old and older), Junior Team (groups of 5 people, age up to 18 years old) , and Upper Team (groups of 5+ people, 18 years and older). The show follows the exclusion format, which is described in the next paragraph. nine0003
In the qualifying round, participants must score 85 or more points in order to advance to the second stage.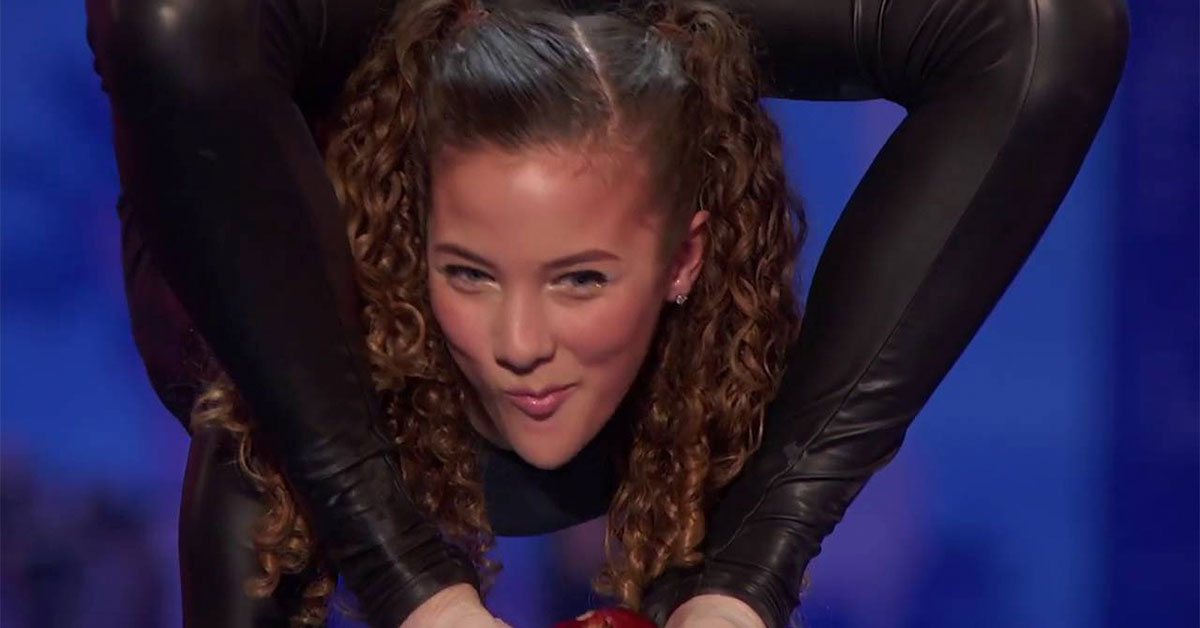 In duels, participants must choose their own opponents. Preference is given to the player with the most points from the qualifying tournaments, because he/she can start with their choice first. Candidates who win the Duel move to Slash. Here, assigned mentors guide the participants through their performances. The top three scorers from each team advance to the division finals. This time, a guest judge joined the existing panel of four judges. Each division has one winner who advances to the World Finals. In this final round, the last finalists compete for the grand prize of $1,000,000. Each participant competes in two rounds, and the one with the most points wins. He/she is crowned with the title of world dance champion this year and also receives a cash award of $1 million. nine0003
4. Dancing with the Stars (2005-)
' Dancing With the Stars The ABC reality show competition, which debuted on June 1, 2005, is the American equivalent of the British program Strictly Come Dancing.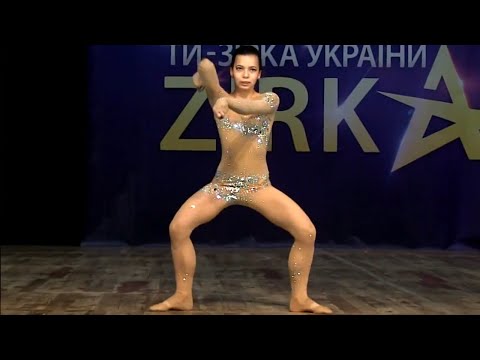 Here famous contestants are paired with professional dancers. These pairs present their performances in front of a panel of judges and compete against each other for votes and points. The format follows an elimination process where the couple with the lowest score is eliminated in each episode. nine0003
3. Little Big Shots (2006-)
'Little Big Shots', created and produced by Steve Harvey and Ellen DeGeneres, is a variety television show. The ABC series features talented kids showing off their skills on stage. They also interact with the host and get the opportunity to present their talents in front of a live audience.
2. So You Think You Can Dance (2005-)
'So You Think You Can Dance' is a fox to dance Competition created by Simon Fuller and Nigel Lithgow. It debuted on the channel on July 20, 2005 and is one of the highest rated shows on US television. Talented and ambitious dancers with experience in any genre participate in auditions held in several American cities.
This is followed by a series of additional rounds where they must demonstrate their ability to adapt to different dance forms. Final shortlisted contestants may proceed to the main stage where they will perform in front of a live audience. Performances can be solo, duet and group dance numbers. nine0003
Candidates' main motive is to demonstrate their experience in various dance styles such as classical, modern, ballroom, hip hop, street, club, jazz, musical theater, etc. Participants compete against each other for audience votes and judge scores, and those with the most votes move on to the next episode.
1. The X Factor (UK) (2004-)
"The X Factor" is a very popular music competition on the British reality show. The show, created by Simon Cowell, aims to bring out hidden singing talents through auditions held in front of a panel of judges and a live audience. Participants who successfully pass these rounds are selected for the "boot camp" stage. Those who cross this circle go to the "houses of the judges".
Each judge mentors four or five contestants who perform live. Each week, the contestants with the most votes move on to the next episode. The final winner receives a £1 million recording contract with Syco Music. nine0003
City now
home
Interview
Participants of the British "Talent Show" and "Minute of Glory" will dance in Chita
City Portal
Ordinary guys from Tomsk put on dance numbers about the confrontation between good and evil, so beautiful and deep that with them they reached several world-famous shows - "Minute of Glory", "Britain is looking for talents", "X -factor". The video of their performance in Britain has gained 31 million views on YouTube. On November 6, these simple and very versatile guys will perform their show of light and darkness in Chita. nine0085
---
Hello! You perform so much, tell me: how many famous shows do you have and what peaks do you want to conquer more?
We have seven big shows on our account, and we want to conquer everything that is possible. Win all the "Minutes of Glory", and most importantly - win in America.
---
Why do you need it? Are you driven by vanity?
No, patriotism. To show America what we Russians are. nine0003
---
You are all grown-up people, but are you preparing your shift?
No way. We just train both kids and adults. We have about 700 people and about 300 more on the waiting list. These are people of different ages, children from 5 years old, including children with disabilities.
---
Do these people train for themselves or do they also perform somewhere?
Every year we hold the most severe casting for those who study with us, our first students give them numbers, form groups of 100 people, these are 5-7 teams, and then they compete with each other. nine0099
---
And who sees these battles? Where do you send them with these shows?
All over Siberia for various competitions. They can participate everywhere because they have a more dance direction. We are showmen.
---
How many victories did your students bring to you?
Many. We have never won, and our students always come first. nine0099
---
Where do you train so many people?
We have a small school, but now the Tomsk government has built a whole palace for us, so big that one and a half thousand children can study in it.
---
Do you also coach?
Four of the team have now retired from coaching, but we have prepared special guys. We have coaches, assistant coaches, sports doctors, a sports director, a professional acrobat. nine0099
---
What a serious approach!
Of course, because our school is already 10 years old.
---
Is there some kind of casting during the selection process?
We give preference primarily to children from disadvantaged families.
---
Do you face any difficulties while touring cities? nine0085
Well, look at us: how can you say that we are capricious? We all endure. In England, we were taught how to find a common language with the locals - we don't know English. They say: "Say to them: "Sir", they just swim from this. Well, I go up to someone, I say: "Excuse me, sir", - the person immediately settles down to you. I poke on the map where I need to go, he draws the road for me. A funny situation happens all the time with one guy from our group - there was a Korean in his family, so he looks Asian. And in any country where we go, especially in China, he is accepted as one of his own. They begin to address in the local language, something to ask. He turns around, chest like a wheel: "I'm Russian!" nine0099
---
When did you start dancing and what inspired you to do it?
When they were young, they saw capoeira - this is a struggle with the elements of dance, and began to portray something like that. It was 1997. And in 1999 they already founded a group, called by our names - Yura, Denis, Igor. At first I thought: "What the hell is Yudi?" At that time it was fashionable to be called something like Black Star, all dance groups took American names. But the guys persuaded me to leave our name and now we see that it is not in vain. nine0099
---
When I watched your dance with a disabled dancer, I got the feeling that he suffered in the war. Correct me if this is not the case.
Here we talk a lot about this with each other - about what each person perceives in his own way. And when we read comments on the Internet, we are surprised how differently they can interpret the same thing. In connection with this, we have long had a desire to look at our dances from the outside. Because when you work, you don't understand the whole point: you go number after number, the main thing is to have time to change clothes, the sound is in the background for you, and there is no integrity of perception. And when you look from the hall - a completely different idea, a whole picture is drawn. But we are so accustomed to being on stage that even when you are somewhere and sit in the hall, it is unusual for you, you feel out of place, even applauding is unusual. nine0099
---
Where, besides concerts, are your dances used?
We do a lot of New Year's productions: we have chic costumes of ninja turtles, we did "The Devil from the Snuffbox", "The Gray Wolf and the Seven Kids". Moreover, in all these fairy tales, modern processing, for example: Schroeder went to Siberia to steal a staff from Santa Claus and Sprinter sent the ninja turtles to save the New Year.