How to dance at a formal event
How To Slow Dance For Formal Events: Easy Tips
When it comes to formal events, there are many things you will need to do. For instance, one of the most important aspects is learning how to slow dance. How would a formal event be without everyone dancing together? It wouldn't! So this article will provide easy tips on how to slow dance for formal events and make them more enjoyable for all involved.
How to Slow Dance
When it comes to slow dancing, the first thing you will need is a partner.
So, the first step is to find a partner with whom you will slow dance with. This can be anyone, but it's important that they are willing to dance and not just stand there at random intervals while everyone else dances around them. How would this make you feel?
How to Learn to Dance
Once you know who your partner is, the next step is to learn how to dance with them. How will you do this? Well, it could be a formal event where there are lessons taught by an instructor, or maybe someone has already done some research and knows a few good moves that they can teach you!
The most important thing about slow dancing is to be close to your partner.
This means that you need to hold them tight and not let go! You don't want them getting away now, do you?
There are a few basic steps that you can follow when slow dancing:
First, find the beat of the music and try to match your movements to it. This will make it a lot easier to dance together and make the whole thing more fluid.
Secondly, you need to hold your partner close, as we mentioned above! Don't be shy if someone asks you to slow dance. Of course, they want some form of contact with you! How would this work without any physical connection? Impossible!
The final step is to follow your partner's lead. How will you know what they are going to do next? Trust them! It won't be long until the two of you have a great rhythm together and can just let go in time with the music.
How to Learn Dance at Home Step By Step
It's important to be able to slow dance with your partner when at a formal event. How will you do this if no one else is dancing around you?
The first thing that you need to do in order to learn how to dance for formal events is practice, practice, and more practice! You can't just expect it all of a sudden to come to you.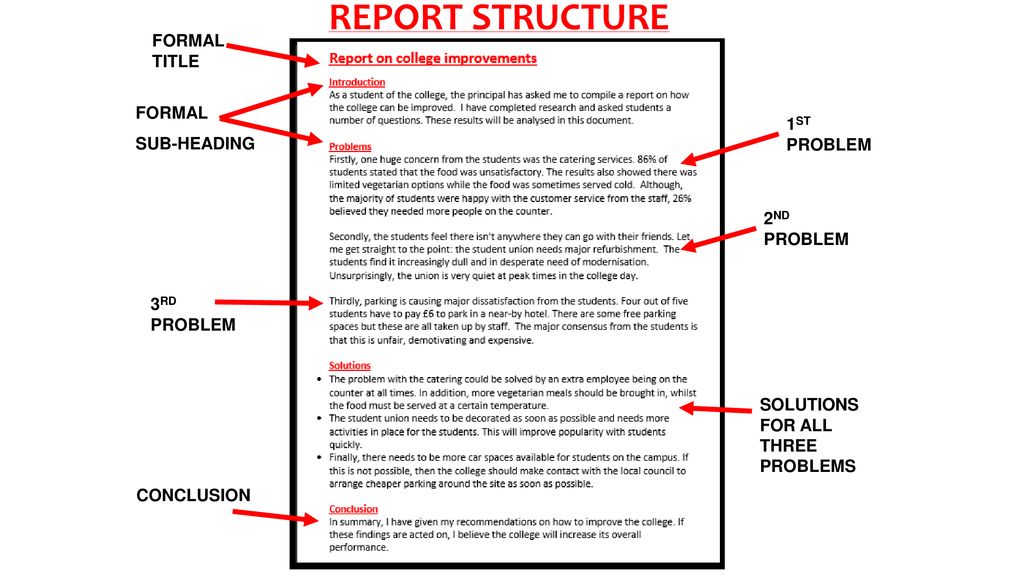 So, start by learning the dance move in your home. Here is a step-by-step instruction on how to do this:
First, listen to the music and try to dance to the beat. So get ready with some good tunes that make you want to dance around – at least for an hour or two every day!
Secondly, you need to have a partner to practice your move. This can be anyone you know – your parents, siblings, or friends. Just make sure that they are willing to dance with you and help you learn!
Thirdly, start off by dancing in a basic position. How will you do this? Well, just put one hand on your partner's back while the other is placed low on their hip. How will you move from here? It's simple – either you or your partner will be the lead.
Fourthly, now that the basic steps are out of the way, it is time to learn some more complicated moves. Slow dancing comes in all shapes and sizes, but there can be a lot of spins and dips involved.
Fifthly, practice makes perfect! How will you get better at slow dancing? By doing it over and over again! The more you dance, the easier it becomes. You might make some mistakes along the way.
If you feel you need more guidance, it might be helpful to take some dance lessons! After you have learned how to slow dance here are some other tips you should know:
Get a Comfortable Pair of Shoes
One of the most important things you can do when it comes to slow dancing is wearing the right shoes. For women, if you are wearing heels, then you might find it a bit more difficult to move around. This is because you need to be able to pivot in order to spin properly! So, try and wear shoes that will give you some good grip and won't make it difficult to move around.
Dress Appropriately
Although there is no strict dress code when it comes to slow dancing, we would recommend wearing something comfortable! If you are feeling uncomfortable in your outfit, then it might not be the best choice for a formal event. You don't want to be worrying about your clothes when you are trying to focus on learning how to dance!
Drink Enough Water
This one might seem like a no-brainer, but it is really important that you drink enough water before any big event – especially if you plan on dancing! When you are dancing, you can get quite sweaty, so it is important to hydrate yourself in order to stay cool.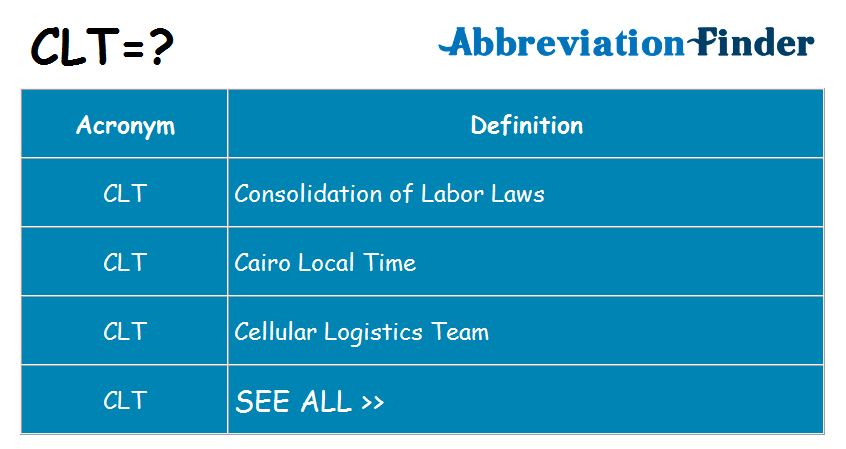 How many glasses should you drink? It's up to your own discretion, but we would recommend three or four throughout the course of the day!
Get Dance Lessons From The Professional
s
If you really want to learn how to slow dance for formal events, then having a professional show you the ropes might be the best way! Fred Astaire Dance Studio of Durham offers private dance lessons for all kinds of events – including weddings! You'll get to learn from the best and be able to perfect your moves in a comfortable environment. So, what are you waiting for? Call us today at 919-489-4313 or fill out the form below.
Contact Us Today
No Partner Necessary
How to Slow Dance at Wedding or Prom- 6 Easy Steps (with Video Instruction) — Duet Dance Studio Chicago
Ever wonder how to dance when a slow song comes on at a wedding or a prom? Slow dancing is an important skill to know whether you are attending a wedding, prom or social event where there is music and social dancing.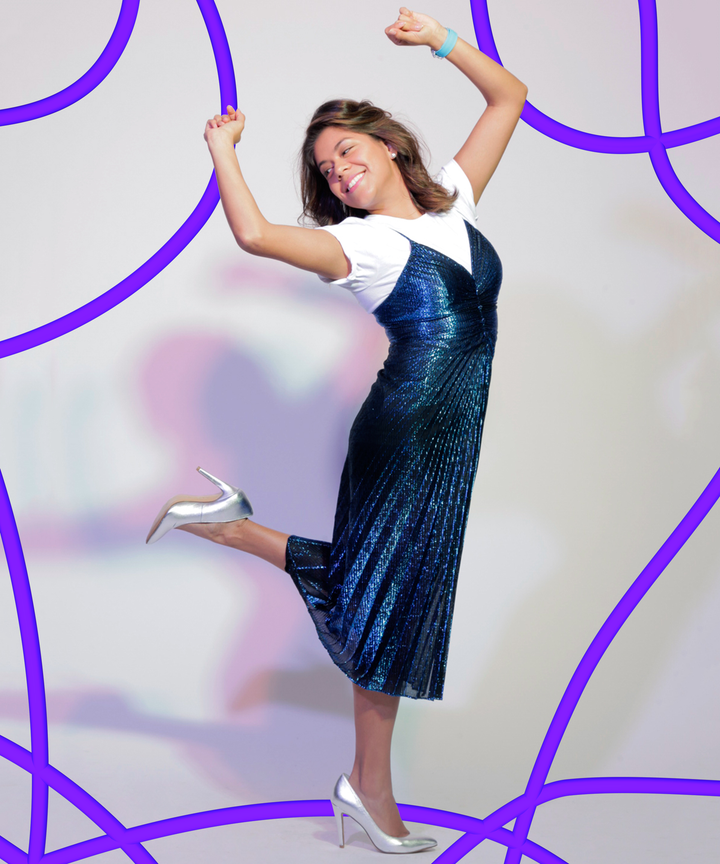 Slow dancing isn't too difficult to master as long as you know the basics and practice often. Impress your date at your next event with these 6 easy slow dance steps! And if you'd like to learn more dance moves, make sure check out our Online Dance Programs!
1. Escort your Partner Gracefully
Ask your partner politely by saying "would you like to dance?" or "shall we?" If he or she says yes, hold your partner's hand and escort him/her to the dance floor. Find a good spot on the dance floor where it isn't too crowded and start dancing. It's that simple. But if you'd like to spice it up a little, check out this video for a fancy way to get on to the dance floor. 
2. Dance Position 
It's important to start your dance with a good dance position, which allows you to lead or follow your partner better. 
Leader —­ Place your right hand behind your partner's left shoulder blade (cupping the shoulder blade). Make sure your right elbow is up and your elbow bone should be pointed out to your right side.
Follower — Wrap your left arm around your partner's lifted arm and place your hand around his/her biceps.
Both of you can now bring the other arm up and clasp your hands together. Your elbows should be relaxed and pointed down slightly.
3. Listen to Music and Find the Beat
Before you start dancing, listen to the song, find the beat and then sway (shift your weight from one foot to another) to the beat of the song. The tempo of the song determines how fast or how slow you move. Watch this video and learn how to dance to the beat.
4. Basic Step
The basic step shown in the video below is perfect for beginners. It is simple to do and work great with a lot of slow dance songs. Practice this repeatedly until it becomes second nature. And when you lead this step, make sure to do this confidently so that your partner can follow you.
5. Spice it Up with a Turn
Once your partner feels comfortable dancing with you, it's a great idea to spice up your dance with a turn or two.
Surprise your partner with this fun turn below!
6. End with a Dip
No dance is complete without an impressive dip. It is like the icing on a cake! Depending how comfortable or experienced your partner is with social dancing, you may want to adjust how low you dip your partner. If you weren't sure how comfortable your partner feels about being dipped, ask for permission first. Watch this video to learn how to dip your partner safely and confidently. 
What is your go-to slow dance move? Please comment below.
Want to learn more? Sign up for our complete online dance program now!
Online Dance Lessons
Duet Dance Studio is a group of friendly dancers who are passionate about helping people and sharing the joy of ballroom dance. Our physical studio is located in Chicago West Bucktown. We offer ballroom dance lessons, wedding dance instruction and private dance parties. Online Wedding Dance Lessons and Skype dance lessons are also available! Dances we teach include Salsa, Swing, Tango, Bachata, Merengue, Waltz and Foxtrot.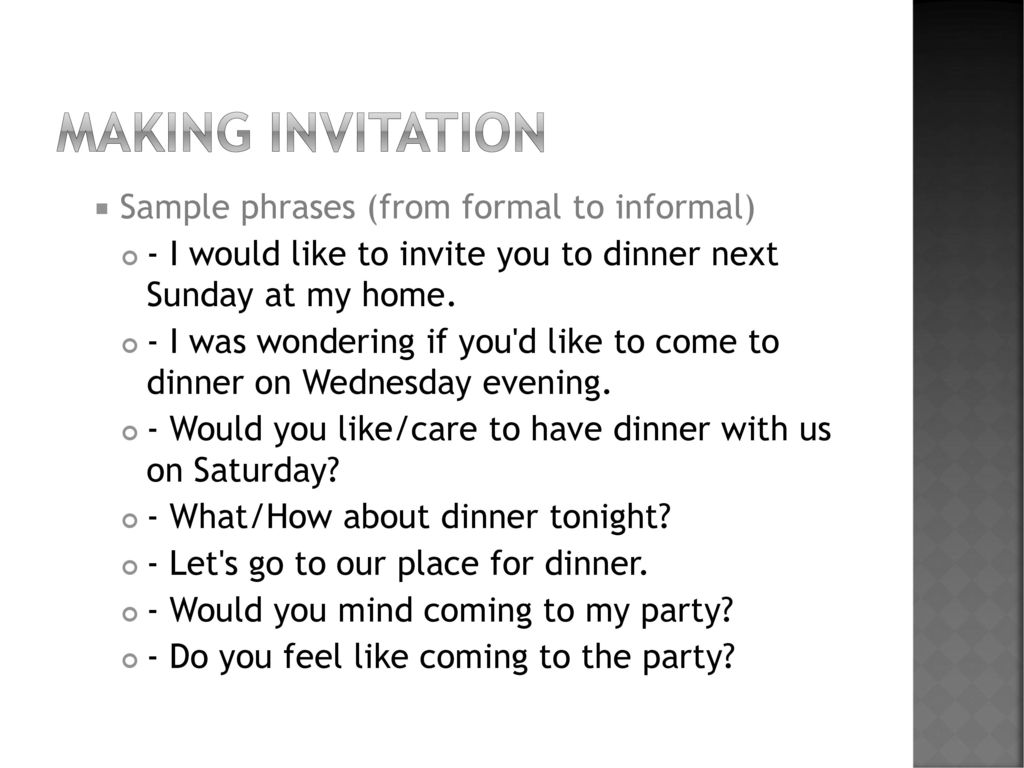 Sign up for an introductory dance lesson now to get started!
Szewai LeeComment
0 Likes
Adult Ballroom Dancing - Dancejam
Have you ever been spinning around the dance floor in absolute delight? If your answer to this question is YES, then you already know that ballroom dancing is about more than just dancing. However, if you are new to ballroom dancing, then this may be news to you. Whether you are a beginner or an advanced ballroom dancer, some of the topics we cover in this article may surprise you!
Sign up for a trial lesson
Why is ballroom dancing more than just dancing?
Ballroom dancing is not only fun, it also has a positive effect on your mental and physical health. In addition to the greater health benefits, you'll make new friends and meet new people, your self-confidence will naturally increase (say goodbye to your shyness), and it's great for relieving stress and anxiety, as well as strengthening your relationship with your partner.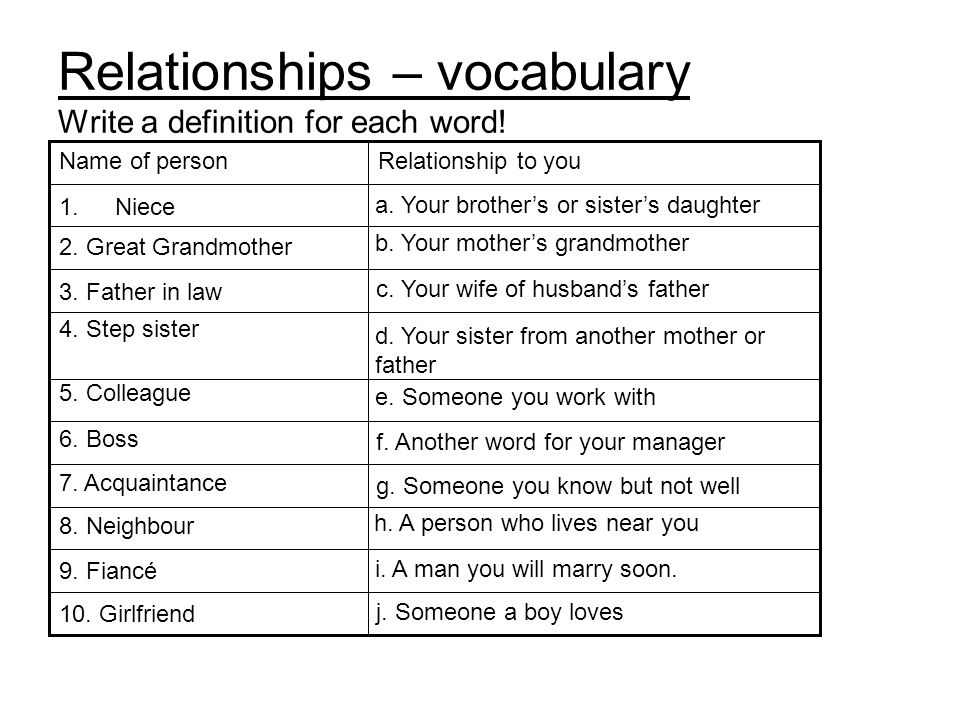 Do you have two left feet or are you uncomfortable dancing with your partner at a wedding, formal event or concert? Have you considered signing up for dance lessons? In dance centers we will literally help you get on your feet and find your rhythm! Grab a dance partner and get ready, because ballroom dancing is so much more than just dancing. nine0003
What people don't know about ballroom dancing
When you got on the ballroom floor, did you know you weren't just dancing? You are having fun and exercising. All of this strengthens your bond with your dance partner. Even meeting new people who will soon become friends. Think how much more comfortable it would be for you to dance your first dance at a wedding (when all eyes were on you, because you attended ballroom dancing classes!)
Attending dance parties and formal events, everyone wants to show their best feel comfortable chatting and dancing all night long. Ballroom dancing gives you confidence that you may never have had, not only on the dance floor, but in other aspects of your life.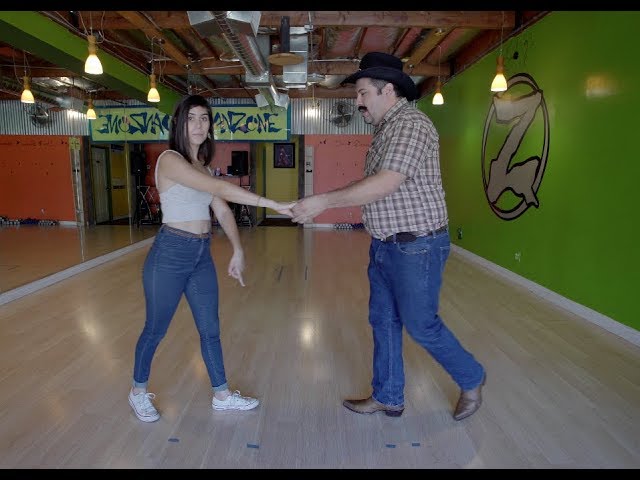 nine0003
Ballroom dancing develops not only your dancing skills, but also much more! From personal growth to developing dance partnerships, the possibilities are endless. Whether you're 18, 45, or 80, it's never too late to learn a new skill, including ballroom dancing!
Health benefits
Ballroom dancing is great exercise and lots of fun! You don't even realize you're exercising! Our students learn about it already in the first lesson. Many have lost weight and/or lowered their blood pressure. They even have increased flexibility. Can you imagine a better exercise? nine0003
The dancers are delighted with their increased stamina and energy, as well as their increased personal strength. Thanks to the art of ballroom dancing, students have a more positive attitude and increased self-confidence. Those who suffer from anxiety also find that dancing relieves their anxiety.
Dance your way to better posture and mood, literally change your outlook on life and increase your happiness.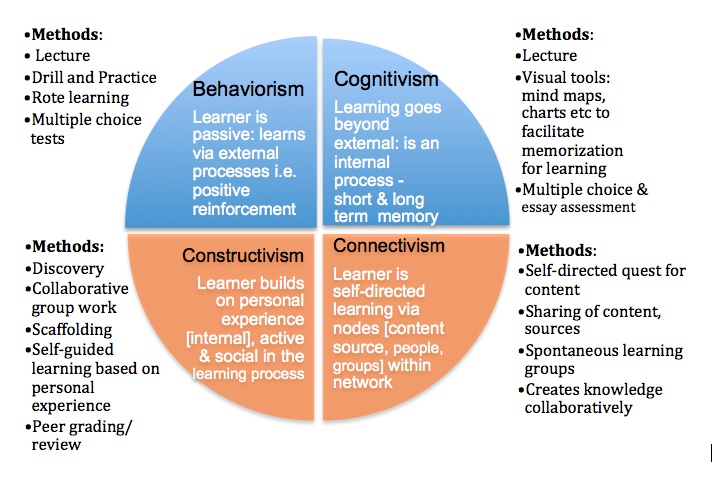 Who knew ballroom dancing could provide so many health benefits? Some dancers are even referred by doctors. While others have been encouraged to continue dancing with due to the benefits they receive. nine0003
Creativity
Dancing naturally brings out the creative side of a person. People are able to express themselves through movement and dance. When the music plays and the beats start pounding, people just can't help but move.
Music is a huge creative outlet for people. Music itself has a healing power. Combine this with the creativity of dance and you'll be surprised how it can help bring out your creative side.
Through ballroom dancing you provide your brain with connections and impulses. In doing so, you train your mind to look at situations differently than before. This will help you connect with your creativity and find a passion you may not have known you had. nine0003
Dance can be used as a tool to change habits or patterns in your own life that you feel stuck in.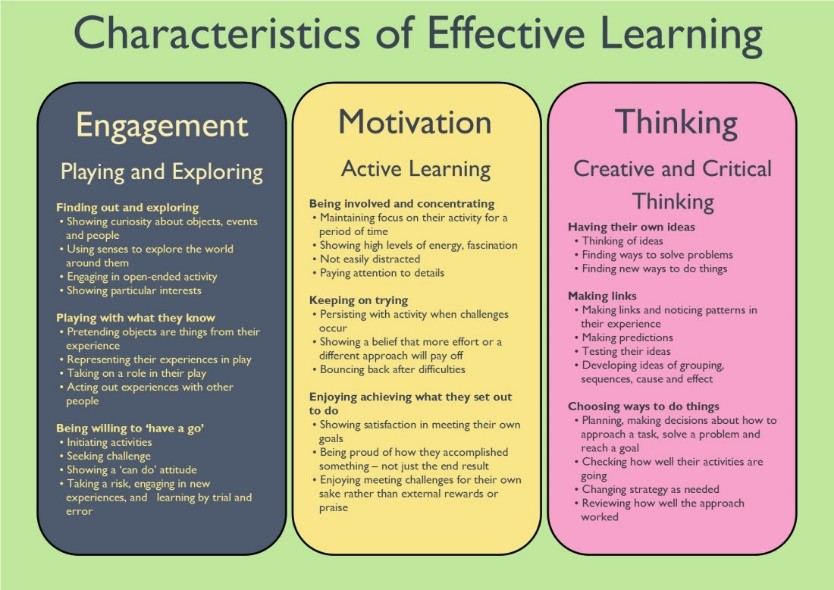 Research shows that art dance is a useful tool for changing your own brain patterns, allowing new ideas to spring up! Hence, it becomes more creative.
Friends
Many of the students who take dance lessons have made good friends. They communicate with each other during classes and activities that they attend and participate in. After spending so much time in isolation over the past year and a half, it's such an incredible feeling to connect with people again! nine0003
Spending time together and learning a new skill is a great basis for friendship. By laughing and learning together, the group creates such a strong bond that the students easily become friends. As you gain confidence, you are likely to make new friends as well.
Strengthen relationships
When you learn a new skill with someone else, you in turn strengthen the bond between you. Build the relationships you have. Whether you are taking ballroom dancing lessons with a friend, boyfriend, girlfriend or spouse.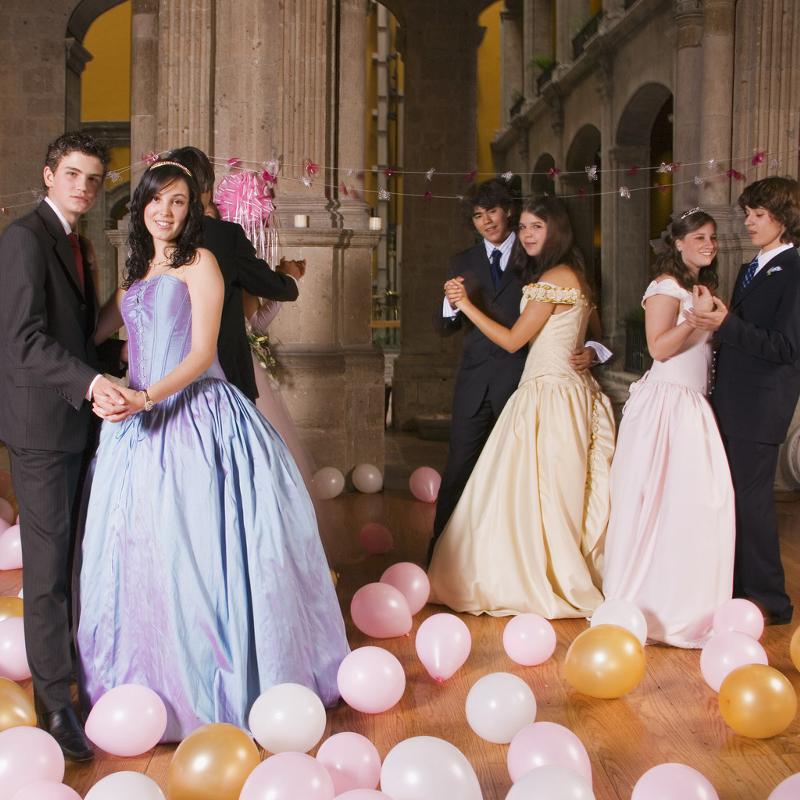 Ballroom dancing lessons will really help you build confidence not only in yourself but also in the team. Improving footwork and training (possibly from scratch). nine0003
You connect mentally, physically and emotionally with your dance partner. Since most of life's communication is actually done non-verbally, ballroom dancing is a fantastic way to practice and improve not only your dancing skills, but also your non-verbal communication skills.
Ballroom dancing is a great way for partners to develop teamwork skills. By learning a new skill like dance, you learn to respect each other and work together in the name of dance. By accepting their partner and vice versa, couples can also greatly improve empathy for each other. Building on your foundation and positively reinforcing the improvements each of you makes is a fantastic way to further strengthen your bonds and relationships. nine0003
About us
At the dance studio, we guarantee that all our students will feel comfortable and enjoy dancing! We want everyone to be as passionate about dancing as we are about teaching them.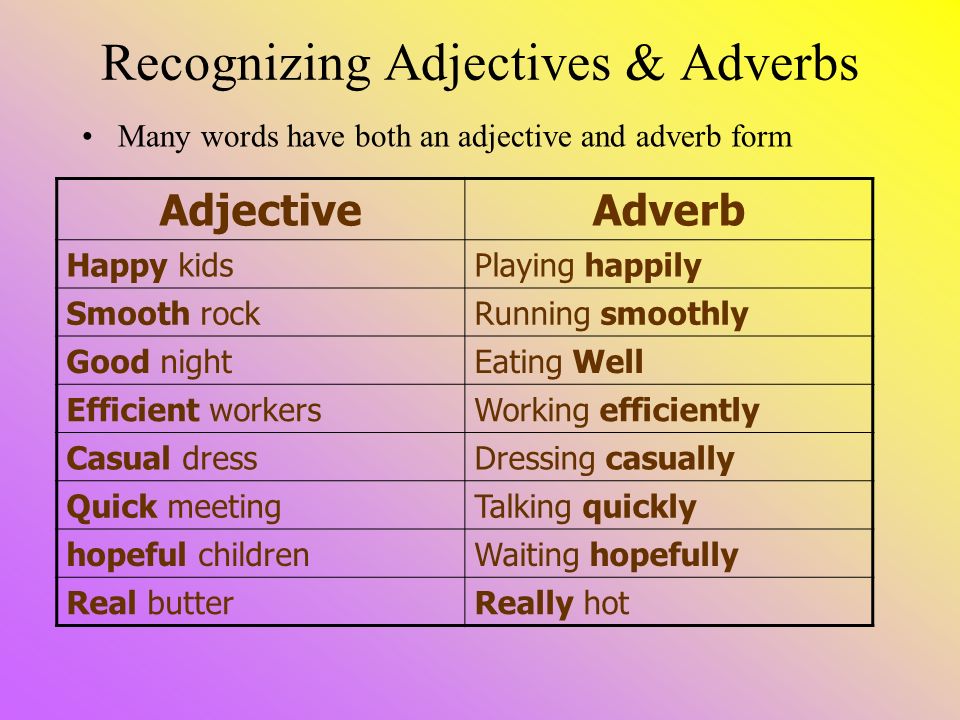 Our home is a great place to learn, from ballroom to Latin American and other dances.
Whether you're looking for a fun date idea or want to brush up on your skills before a wedding or big event. Take a few classes with us and you will feel confident on the dance floor. With professional instructors, our goal is to make dancing easy and fun. With step-by-step instructions, we move at your pace, ensuring you master the steps. Learn some of today's most popular dances and join over 40 million people who have learned how to dance! nine0003
Ballroom dancing is more than dancing
Ballroom dancing is more than just learning to dance. This will help you feel more comfortable at social events. Maybe if you love to have everyone looking at you, then this is the perfect time to brush up on your dancing skills and get all the attention at your wedding or next event!
Ballroom dancing also helps people overcome shyness and feel more comfortable in their own bodies.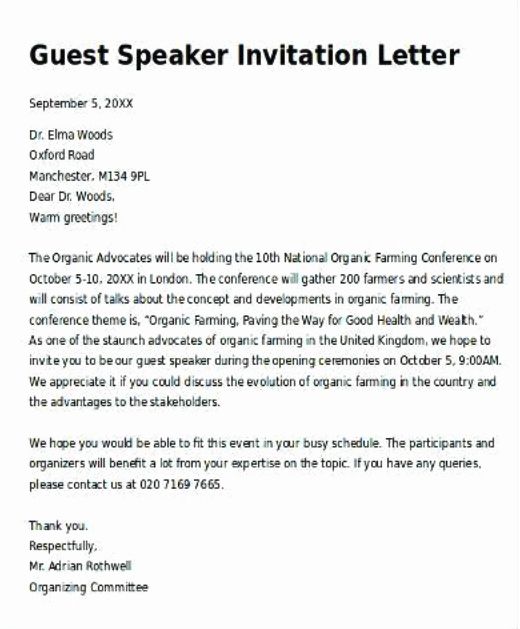 Become more graceful, confident and balanced. nine0003
Dancing is a great stress reliever, which is why many of our students come straight from work! If you don't like going to the gym or running, but would like to be more active (maybe lose a few pounds), grab a partner and let's dance!
Sign up for a trial lesson
CID c/o UNESCO, Moscow – International Dance Council
Best World Choreography Projects
Select a project nine0003
Realize your potential in dancing!
All-Russian project-staging of the first Russian musical "The Legend of Kolovrat"
More about the project
Apply for participation
Competitions and festivals
Ballet competitions
Festivals of national cultures nine0103
Children's and youth choreographic competitions
Design Center
Education and Career:
Seminars
Master classes
Business education in the field of choreography nine0103
Education Centre
Congresses and Forums:
57th World Dance Research Congress
General Assembly CID UNESCO
Support and partnerships
Subsidies
nine0102 Scholarships
Grants


Previous
Next
DREAM BIG AND BUILD YOUR FUTURE!
"I don't need people who want to dance, I need people who can't help but dance.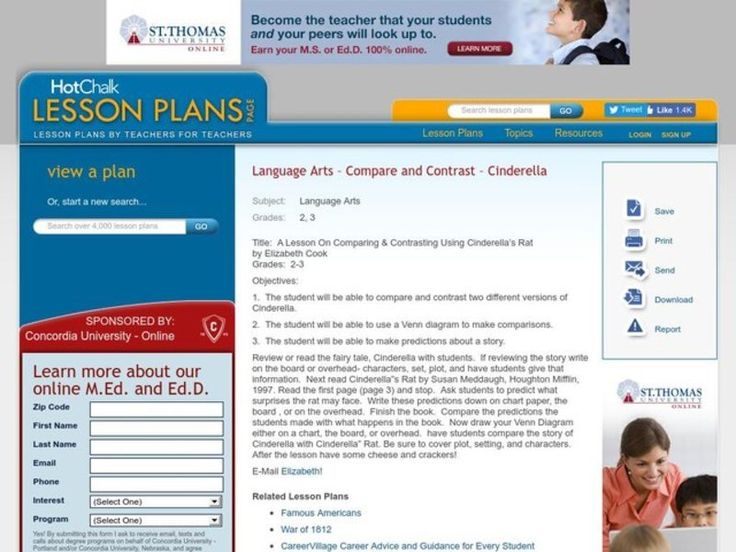 "
George Balanchine
"I don't try to be the best dancer. I try to dance better than myself." nine0003
Mikhail Baryshnikov
"Dance is your pulse, your heartbeat, your breath. This is the rhythm of your life. It is an expression in time and movement, in happiness, joy, sadness and envy."
Jacques d'Amboise
"To dance is to be outside of yourself, bigger, stronger, more beautiful. In the dance - power, in the dance - the greatness of the Earth, it is yours - take it entirely.
Agnes de Mille
"Talent is work. True, the work is not only physical - not only the work of the arms, legs, body. Of course, the work of both mind and heart - the work of thought - plays an important role in what a ballet dancer does.0003
Galina Ulanova
Previous
Next
UNESCO International Dance Council (CID UNESCO, Moscow)
This is the only official organization that unites all forms of dance in all countries of the world.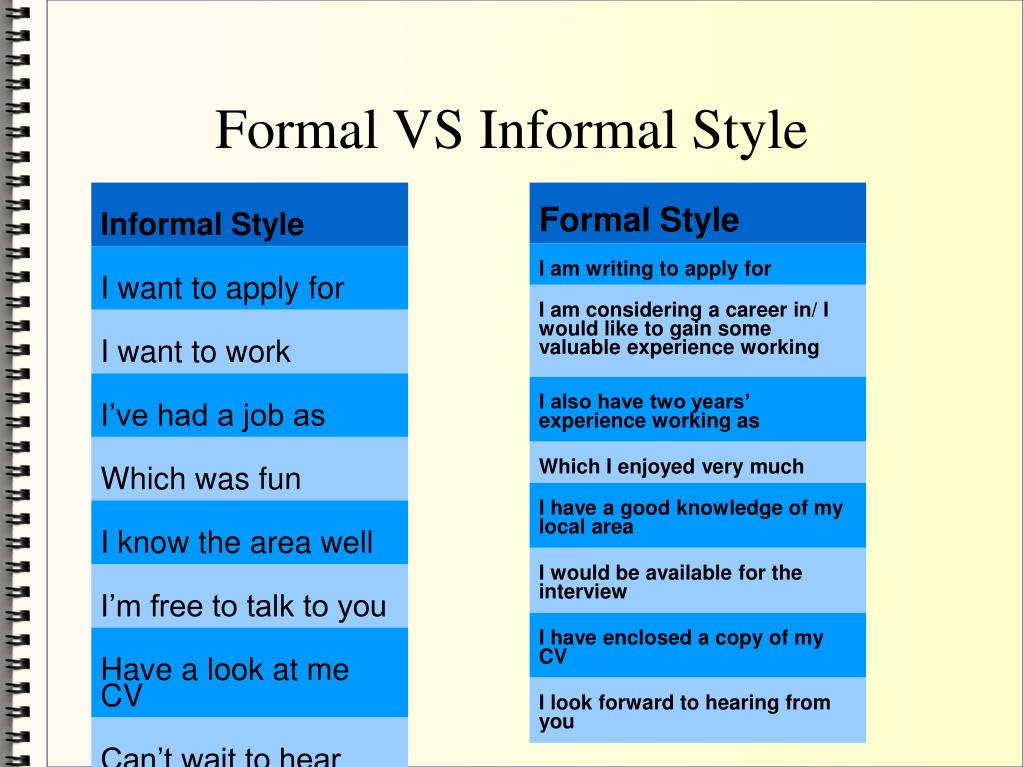 CID is a partner of UNESCO, the United Nations Educational, Scientific and culture.
This is a non-governmental organization founded in 1973 at UNESCO Headquarters in Paris, where she is based to this day
Officially recognized by the governments of 155 countries is the Worldwide
Global, not associated with any particular country, independent of any influences or interests
Democratically regulates elected officials, covering absolutely all types of dance
Competent, bringing together highly qualified specialists
CID does not discriminate. Reflecting the principles of the United Nations and UNESCO, it is open to all types of dance, without prejudice to race, gender, religion, political opinion or social status.
CID members include the most important international, national and local organizations, well-known federations, associations, schools, companies in more than 170 countries, as well as private elected persons who are representatives of the dance culture
What is the membership in the UNESCO Dance Council?
In addition to the prestigious title of a member of the International Dance Council of UNESCO, the highest body for dance, you get the right to:
Receive a parchment Certificate and Confirmation List for the title of Member of the International Dance Council of UNESCO
Set the title in front of your Surname and Name on business cards, when presented at congresses, forums, competitions and other events
Present your work at world congresses, international festivals, seminars, competitions and other important events organized by CID
Publish your full profile in the Global Dance Directory (more than 400,000 addresses, the largest in the field of art): www .
cid-portal.org
Send inquiries to the CID Secretariat, which is staffed by experienced full-time professionals and has a vast archive of resources. nine0166
Receive information about opportunities such as scholarships, grants, jobs, speaking engagements.
Meet and connect with other CID members and become part of a community of millions of professionals in over 170 countries.
Apply to the national commissions of the country for UNESCO, as well as other government agencies or private sponsors to finance their trips abroad to represent the culture of their country
Employ visa support to participate in congresses and other events held under the auspices of the CID
Have the prestigious status of a member of the "United Nations" in matters of choreographic culture dance, an official internationally recognized educational document
Designate dance professionals for CID membership - your students can become youth members of CID.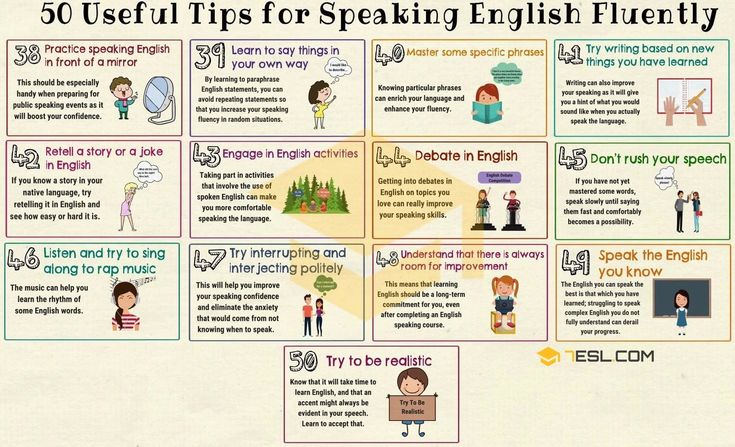 nine0166
Get professional legal advice.
Publish articles and e-books on CID Writings
Publish your events on CID Panorama, the official website for dance events with over 2 million subscribers: www.Panorama.CID-world.org
Previous
Next
Obtaining the title of member of the International Dance Council of UNESCO
You can get the title of CID UNESCO Member in three steps:
Select the type of membership in the International Organization you are interested in (individual or institutional) and fill out the form
Pay Registration and Membership fees UNESCO does not pay registration and membership fees (for assigning an individual title of CID member)
Wait for the Certificate of Membership of the International Organization and a confirmation letter from UNESCO CID President Alkis Raftis
Important!
After receiving the Parchment Certificate of Membership of the UNESCO International Dance Council, check the availability of your full profile and CV in the UNESCO CID Global Directory at www.
cid-portal.org/directory
Certification:
for their students and pupils international certification (educational certification recognized throughout the world)
Additionally:
You can order the design of your individual (institutional) business card
Previous
Next
INSTITUTIONAL MEMBERSHIP
for amateur and professional choreographic groups, dance theaters, institutions of basic and additional education, public and private, with programs for training in choreographic art nine0103
LEARN MORE
INDIVIDUAL MEMBERSHIP
for dancers, choreographers and teachers of all ages
LEARN MORE
INTERNATIONAL CERTIFICATION
Your pupils and students, an official educational certification recognized worldwide nine0103
LEARN MORE
Our Mission -
to provide teachers of additional education, choreographers, choreographers and dancers with quality products for the development of professional activities, the implementation of creative ideas, the successful functioning of our choreographic team, the popularization of creative activity among national and international media, government institutions.
Program participants 2019
years history of cid unesco
representative offices in different countries
> 0
CID members worldwide
Reviews of our events
Previous
Next
President Alkis Raftis
Professor, PhD, sociologist, dance historian
Dr. Alkis Raftis was born in Athens.
He holds degrees from 4 universities and is fluent in 8 languages. He has taught at 4 universities and lectured at 20 other institutions of higher education around the world. Author of 22 books on dance, culture and management. Translated and edited 28 books on choreographic art. nine0003
Dr. Raftis has held senior positions in industrial, banking and cultural organizations in Europe. He is the president of the Dora Stratou National Dance Theater in Athens.
Travels to different countries every month to meet members of the International Dance Council.