How do ballet dancers stand on pointe
How do Ballerinas Dance on Their Toes? — School of Ballet 5:8
Pointe
Written By Ballet 5:8
If you recall from the previous blog post about the history of pointe – the pointe shoe began as a soft shoe with stitching called darning around the tips of the toes to create support. The dancers were able to stay up on their toes for just long enough to balance or do a pirouette. Pointe shoes have come a long way since then! Dancers are now able to stay on their toes for long periods of time – turning, balancing, and even jumping en pointe! And yet, the hard shoes have the appearance of being soft as a ballerina dances across the stage.
How do they do that?
Along with the strength of a dancers feet and ankles, dancing on pointe is accomplished through the support provided by the pointe shoe.
The box of the shoe – the part that encases the dancers toes – is made of paste and layers of different kinds of fabric. The paste that is used is specially formulated to dry in a semi-flexible state. This allows the shoe to be stiff enough to support the dancers foot, but flexible enough to allow the dancer to move fluidly. The top of the box, called the platform, is carefully shaped and flattened to provide a surface that the dancer is able to balance on.
The shoes are also equipped with a reinforced insole, called the shank. Along with the box, the shank provides support for the dancers body weight as it supports the arch of dancers foot, allowing them to stand upright on their toes.
If a shoe is fitted correctly, the box and shank wrap around the dancer's toes and the top of the foot, providing enough support to allow the dancer to balance on the platform of the box, thus dancing en pointe! It is very important for a dancer to find a pointe shoe that correctly fits her individual foot, so that the box and shank can provide the support she needs.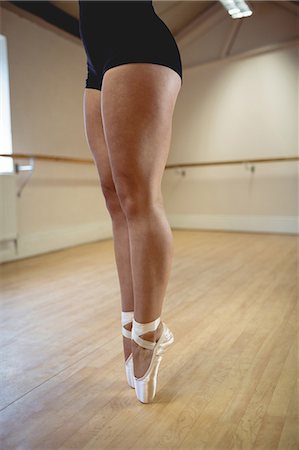 Pointe shoes are now made in many different shapes and sizes that accommodate wider or narrower feet, longer or shorter toes, square toes or tapered toes, and different combinations of all of the above.
How are pointe shoes made?
As we noted above, pointe shoes are constructed with layers of paste and fabric. Today, many varieties of pointe shoes are made by hand, just like they were historically - this video includes a detailed look at the process of constructing a pointe shoe by hand. As you can see, there is a lot of work that goes into constructing a pointe shoe! Though modern technology has come a long way since pointe shoes were first made, classical ballet dancers still largely prefer handmade shoes to some of the factory-made varieties now available. Some of the specific details available in the shape and feel of the handmade shoes are more desirable than the generally more stiff, boxy construction of the ones that aren't handmade.
Former Ballet 5:8 Lead Artist Lauren Ader-Cumpston was a founding member of the Ballet 5:8 professional company and performed 2012-2017.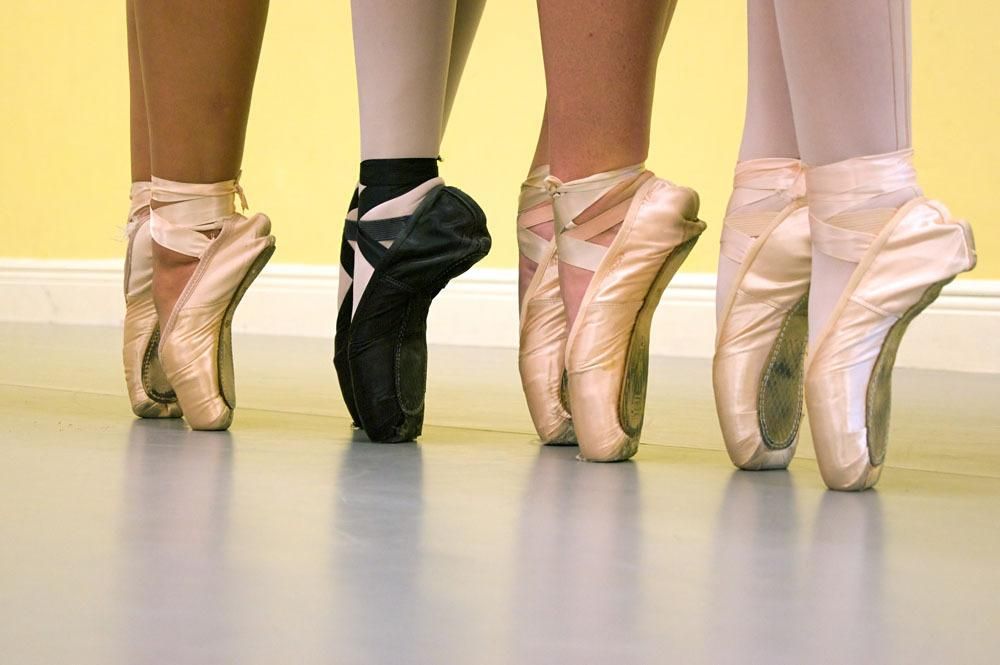 pointepointe shoes
Ballet 5:8
Do ballerinas really dance on their toes?
23 Mar Do ballerinas really dance on their toes?
Posted at 16:46h in Adult Ballet, Ballet Lessons by vivaballet
The world of ballet is one that often takes our breath away with Ballerinas gracefully executing mid-air jumps and gliding effortlessly from one point to another on their toes. Ballerinas are often depicted sustaining a pose while balancing on their toes. This particular technique is called the pointe technique, which is when a ballerina utilizes a pair of pointe shoes to dance en pointe.
The pointe technique is employed to make ballerinas appear light and dainty in their movement. Women are usually the ones who do most of the pointe work although men can also employ this technique when necessary.
What is pointe?
When a ballerina dances en pointe, she is using the tip of her toes to fully support her whole body.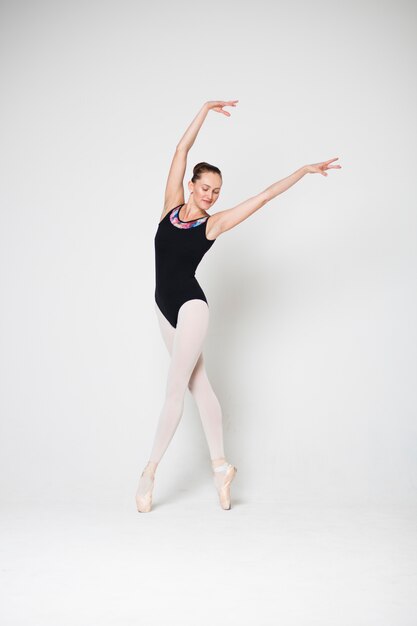 When executing pointe work, a dancer has to continuously lift herself up and down on her toes. This not only requires very good balance but also expert execution of other ballet techniques such as the releve (rising on the tip of the toes) and pique (stepping with a straight leg).
The history of pointe
Marie Taglioni became an icon of the pointe technique when she performed the first ever en pointe in 'La Sylphide' in 1832. 'La Sylphide' was choreographed by Marie's father to showcase her skills in pointe work. Back then, pointe technique did not yet exist, Marie's performance thus became a revolutionary turning point for the world of ballet.
People started to take notice and audiences were left in awe with the effect of Marie's en pointe that was performed with such grace and weightlessness that it seemed as if she was floating.
Ballerinas started to adopt dancing on pointe around the 19th century to depict weightlessness in their dancing. In the early days, dancers used to rely on the sheer strength of their toes and feet while using shoes with extra padding.
As the pointe technique gained popularity, dancers and ballet schools started experimenting with dancing shoes that could protect and also enhance the feet's ability to dance en pointe.
Modern day pointe shoes came about when Russian ballerina Anna Pavlova designed a pair of shoes with hard leather soles while also integrating a flat and hard box at the tip of the shoes for her toes.
With the advent of pointe shoes, the pointe technique took flight and has now become an iconic technique associated with ballet.
Pointe shoes
Modern day pointe shoes have a box at the front of the shoes which protects and gives support to the dancers' toes. The sole of the shoe is called a shank which is a tough material that makes for a stiff sole to support a dancer's arch when going en pointe.
To ensure that pointe shoes are fitted properly on a dancer's feet, ribbons or elastic bands are sewed onto the sides of the shoes. For pointe shoes with ribbons, dancers must know the proper way to tie the ribbons all the way around their ankles.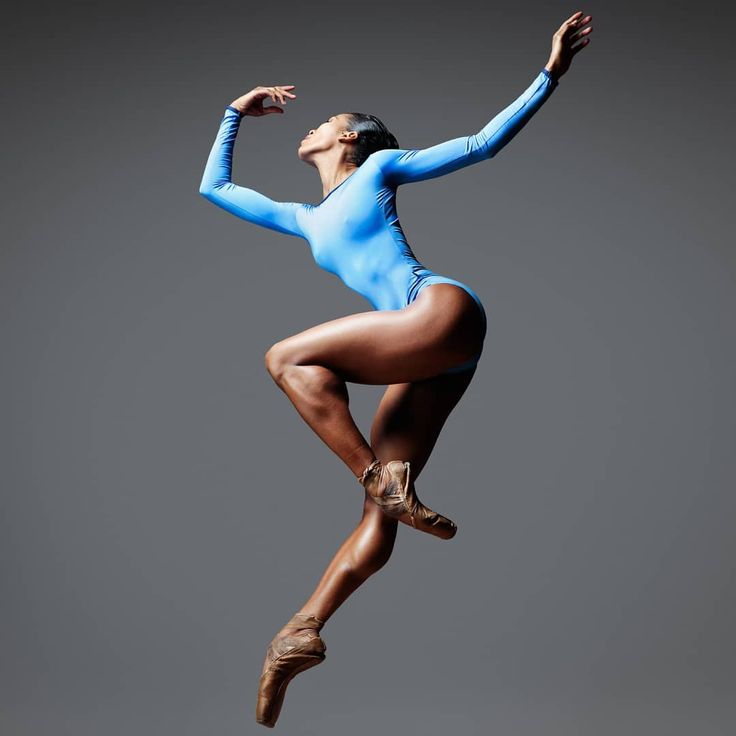 You may be surprised to know that pointe shoes have a lifespan of a few months. Depending on how often and rigorously a pair of pointe shoes is used, it will last longer for a dancer just beginning with pointe work and for a much shorter time for a ballerina who performs and practices on a regular basis.
When to start pointe?
It is every ballerinas' dream to be able to perform en pointe. However, ballet schools and instructors will first evaluate and observe how ready a student is to advance into pointe work.
Although dancing en pointe might look easy in the eyes of the audience, pointe technique can be very rigorous and demanding on a dancer's body, especially on the feet and ankles.
Pointe work is usually introduced to intermediate ballerinas around the age of nine and above. Nonetheless, ballet academy teachers will usually evaluate their students individually first before permitting them to start pointe work.
Some factors that ballet teachers look into are:
A student who wants to advance into pointe work must demonstrate that he or she has mastered all the basic and intermediate ballet techniques that has been taught to them since they first began ballet lessons.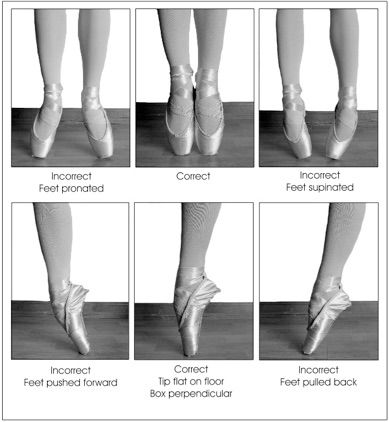 The student's physical development
Teachers will also consider a student's physical development. A student must be physically ready to start pointe work, this means that they must have good body posture, strength and balance.
The student's dedication and commitment
Students must first understand the demands of pointe work. Students have to be prepared to meet those demands of at times sustaining blisters on their feet and the rigorous ballet lessons to master pointe work. Additionally, students need to be responsible enough to know how to use and store their pointe shoes properly.
Once students are deemed ready to start pointe work, with patience and dedication, they will be ready to fulfil their dreams of being an ethereal vision of weightlessness on stage.
Pointe work in popular culture
Pointe work is often extensively depicted in movies and also ballet performances across the world.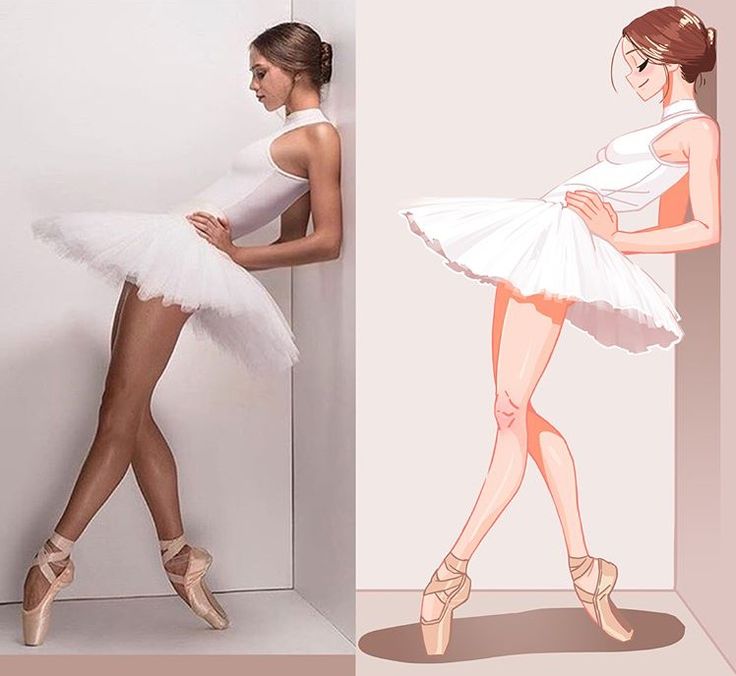 One famous ballet performance that showcases the pointe technique is 'Swan Lake'.
Those that have had the chance of witnessing a 'Swan Lake' performance will be awed by the many dance scenes that feature ballerinas performing amazing feats of ballet, all mostly on pointe.
Some other ballet performances that you may be interested in are 'The Nutcracker' ,'Cinderella', 'Coppelia', 'Don Quixote',  and not forgetting the one that started it all 'La Sylphide'.
Traditionally performed in classical ballet, the pointe technique has also transitioned into the modern dance scene. This proves that the pointe technique is a timeless move that should be taught to the next generation of dancers. This is to ensure the preservation and continuous development of pointe work in the future of dance.
Learn to dance on your toes with Viva Ballet
Viva Ballet school offers ballet classes for children, teenagers and adults. Our teachers are professionals who are dedicated and committed in helping our students in becoming confident ballerinas who will have no problem executing the pointe technique and performing it on stage.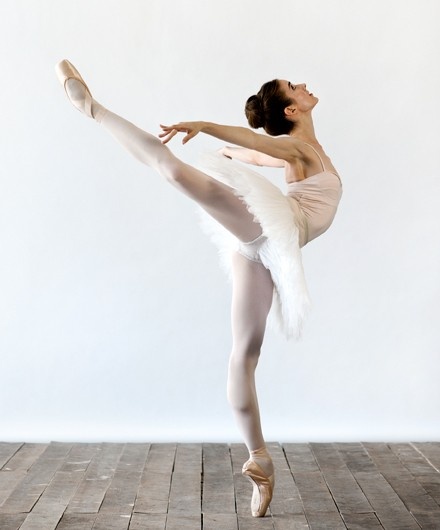 Why do ballerinas wear pointe shoes, but ballet dancers don't? | Theater | culture
Category: Culture
Pointe shoes are considered to be a women's accessory. They were invented for the performance of light, airy roles of ballerinas. Ballet dancers, on the contrary, embody power and confidence, holding a fragile girl in strong hands. But times are changing, and new directions are being introduced into this art form, allowing choreographers to dance in pointe shoes. This is basically a parody of female roles with a bit of comedy. nine0005 Photo: pixabay.com
When did pointe shoes appear?
Pointe shoes appeared later than the ballet itself: at the end of the 18th century. Initially, they were considered exclusively female attribute. Choreographers only wore them in the 19th century to perform comic female roles. However, two centuries later, nothing has changed. Currently, men mostly perform on half-toes, they do not need special shoes.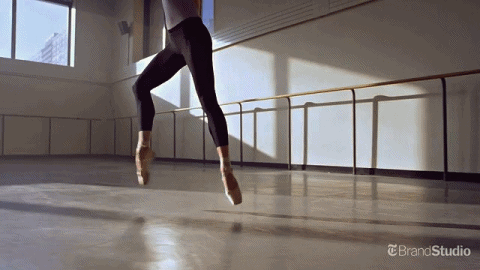 Why do pointe shoes look better on women?
Pointe shoes tend to look more elegant on a thin female leg. Historically, pointe shoes were created specifically to embody the fragile and airy images of ballerinas spinning in the strong hands of partners. nine0005
Why is it dangerous for men to wear pointe shoes?
According to the norms, the standard weight of a ballerina ranges from 40 to 45 kg, depending on the ratio with height. If the artist recovers, then she can rub her fingers into the blood or dislocate the foot due to the heavy load. Men are on average 20-25 kg heavier and 10-15 cm taller. With such data, a ballet dancer will suffer from permanent injuries if he often performs in pointe shoes, especially if he is not trained.
Why are pointe shoes considered a feminine attribute? nine0018
Pointe shoes acquired a "female face" in the 19th century. Their progenitor was the wife of Napoleon Bonaparte Josephine. She brought into fashion satin shoes with thin leather soles with a bandage around the ankle.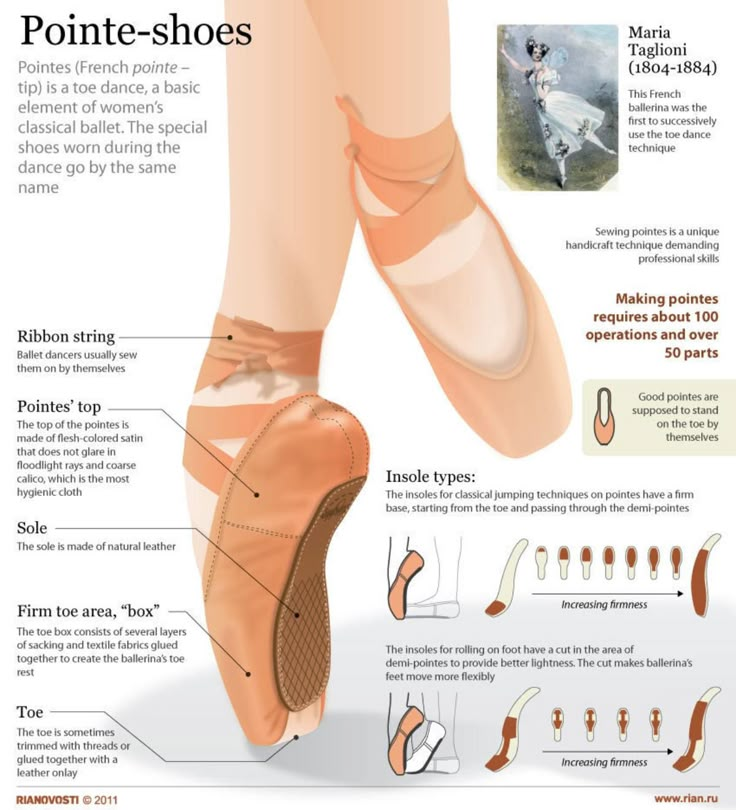 So they began to be worn first by secular ladies of Europe at the turn of the 18th-19th centuries, then by ballerinas. Over time, these shoes have changed, becoming more adapted for performances in ballet. Pointe shoes have always been worn by women. Therefore, today they are associated precisely with the representatives of the weaker sex. nine0005
Are there pointe dancers in Russia?
Yes, there is. In Russia, there is the only male troupe that dances, including in pointe shoes. This is the male ballet Valery Mikhailovsky in St. Petersburg. Dancers play female roles, twisting 32 fouettes, in size 43 pointe shoes. There is something similar in New York ("Ballet Trocadero de Monte Carlo"), but, according to Mikhailovsky, their performances are "a crude parody of classical dance", they are intended more for bars and restaurants. Professional ballet dancers perform in the Mikhailovsky troupe. nine0005
What are the features of men's pointe shoes?
Foot Size
Due to the unpopularity of men's ballet, ballet costume and accessory brands do not produce large size ballet shoes.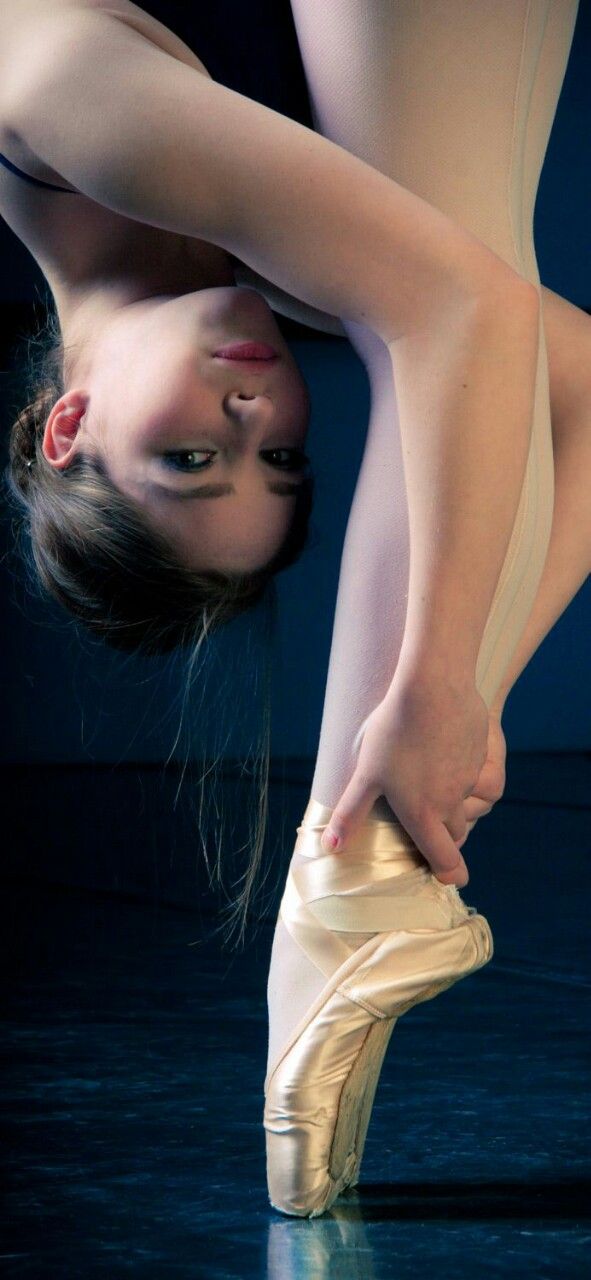 If there are size 46 pointe shoes, they are still adapted to the female foot in shape and color scheme. Ballet dancers often perform in dark colors.
Pointe shape
The shape of the male and female foot is different. Commercially available pointe shoes are simply not suitable for ballet dancers due to the physiological structure of the foot.
Only to order
If the pointe shoes are torn and you need to urgently buy new ones, then a man in ballet will have problems, since stage shoes must be ordered in advance, they simply are not available in the public domain.
Sources: http://www.peoples.ru/, https://vatnikstan.ru/
nine0002 ballerinaballetpointe shoes
Next article
Media news2
Glass in pointe shoes and ballerinas. The main myths about ballet - Moscow 24, 11.08.2018
August 11, 2018, 00:01
Culture
Without a doubt, ballet is the main art form that represents our country at the international level.
And at the same time, the world of ballet, which lives according to its own laws, is hidden from the eyes of strangers. Thanks to this, many legends associated with him appear. nine0005
Our editors have collected the most common stereotypes and asked Igor Tsvirko, Premier of the Hungarian Opera House and former leading soloist of the Bolshoi Theatre, to comment on them. About bloodied legs, glass shards in pointe shoes and clackers - in the material of the Moscow 24 portal.
Photo: personal archive
"A woman doing ballet is a ballerina, and a man is a ballerina"
No, of course not. The word "balleroon" does not exist at all. A man who does ballet is either a ballet dancer, or a dancer, or (as I like best) an actor. But my son came up with a new name - "ballerinas". He says, since mom is a ballerina, dad must be ballerinas. This word amuses me, and then, as I was told, in Spanish "ballerina" means just a ballet dancer. nine0005
"Ballet dancers and ballerinas are forced to diet for life, eating water and salad" cakes.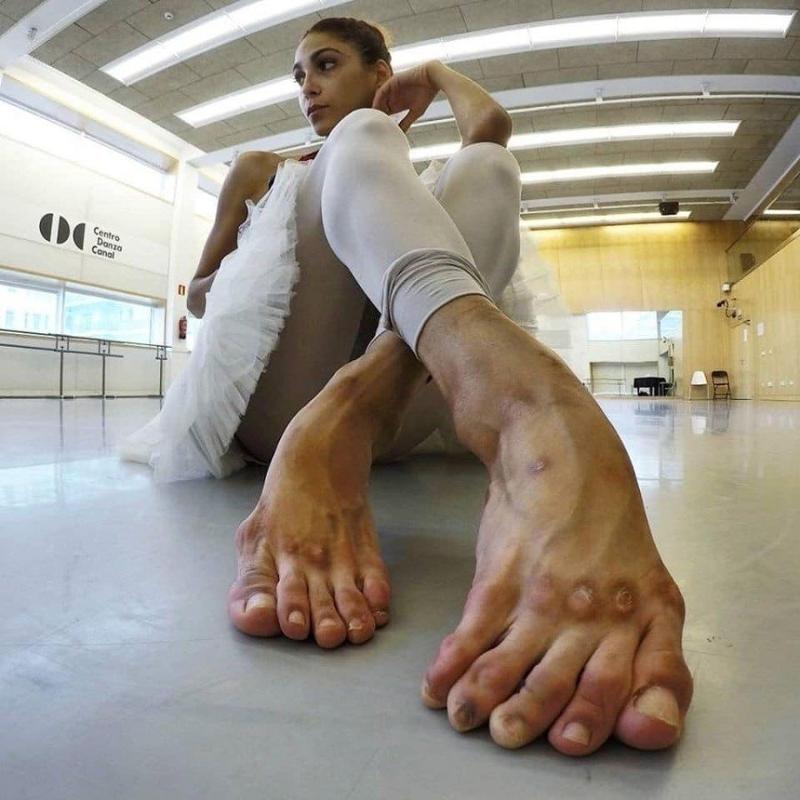 The Bolshoi Theater has its own bakery and pie shop, where they make delicious pies with cherries, apples and cinnamon - many also love them very much. After premieres, we can afford both champagne and a glass of wine, so there are no restrictions, because physical activity compensates for everything. In general, everyone monitors their internal state on their own. nine0005
"A real man won't go to the ballet, only homosexuals work there"
This is actually very stereotypical thinking. In our profession, there are indeed a lot of people of non-traditional orientation, but to a greater extent this is probably still characteristic of Western teams. In Russian teams, this is not welcome. I would say that the dancers in our troupes are men who practice an art called ballet. I don't know what others think, but I'm proud to be a representative of the traditional orientation in this art form. nine0005
Photo: personal archive
"Ballet dancers retire at 40, and ballerinas prefer not to give birth, because it can destroy their career" differently.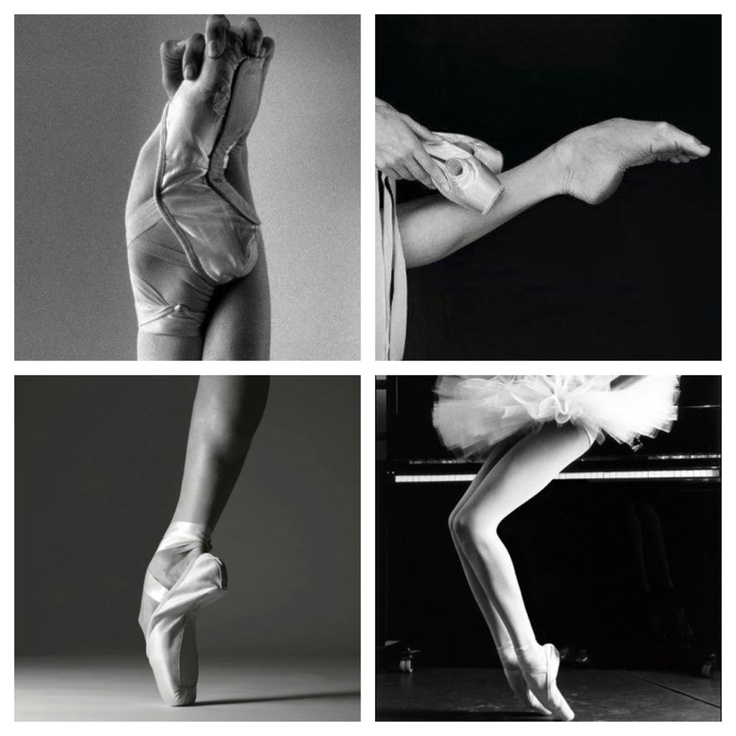 Someone finds their prince early, the person with whom they want to spend the rest of the time that we have allotted on this planet. Therefore, there are ballerinas who give birth at 18, and there are those who give birth at 36 or even 47, so there are no rules here. A striking example is Diana Vishneva. She first made an amazing career, and not so long ago she gave birth to her son Rudolf. In any case, no career and no ballet can compare with the feeling when you have a baby. nine0005
As for the pension, if the body allows, you can still stretch up to 40. Artists such as Svetlana Zakharova, Roberto Bolle, Ulyana Lopatkina are people of unique abilities and gifts, so it may be a little easier for them to keep themselves in proper ballet shape in order to continue dancing at the turn of this age. Often the term of a ballet dancer is 18 years for a corps de ballet and 15 years for a soloist. After 15 years of service, you can get a pension certificate, but at the same time you continue to work as long as the theater and the director need you.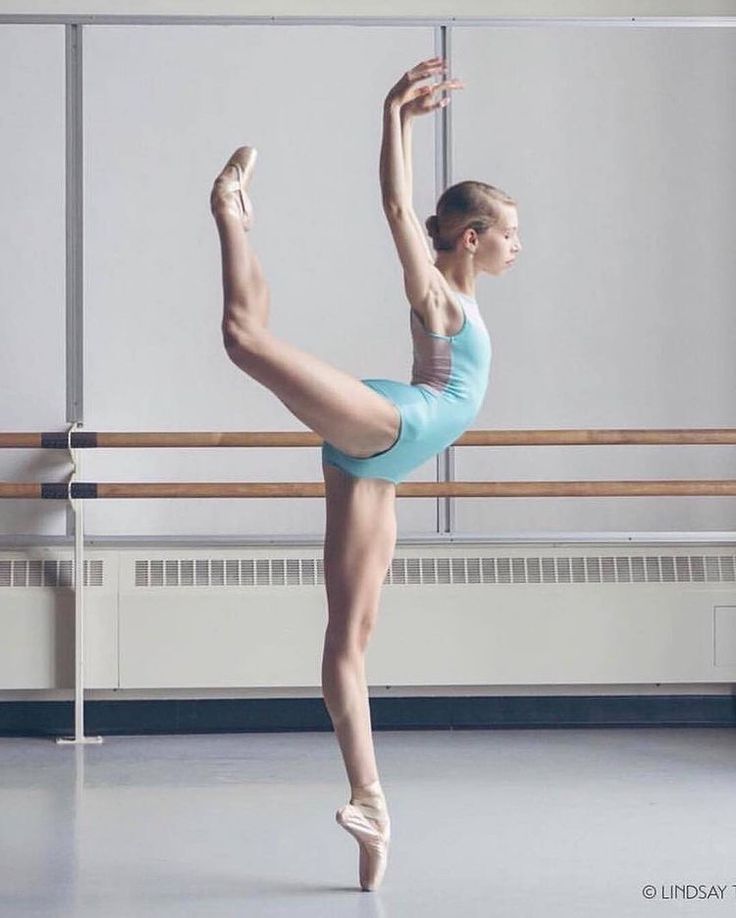 nine0005
"The world of ballet is so closed that ballerinas and ballet dancers prefer to create families exclusively in their environment" visit some places. Our work is intense and takes up all the time, and when you have only one day off a week, you prefer to lie at home.
Sometimes an outsider who lives an ordinary life does not understand why we sacrifice our time, emotions, does not understand our faith in what we are doing, so sometimes people from ballet face certain difficulties. Therefore, if it happens that people find like-minded people in our field, often this is a very strong and strong marriage. nine0005
Photo: TASS/Alexandra Mudrats
"Ballet dancers don't have weekends or vacations. In order not to lose shape, they have to practice every day"
We have days off, in troupes it's one day. At the Bolshoi - Monday, at the Stanislavsky Theater - Tuesday. In western-style troupes - either one or two days off. Paid vacation - 56 days, but often tours are organized during this period, so you get additional work.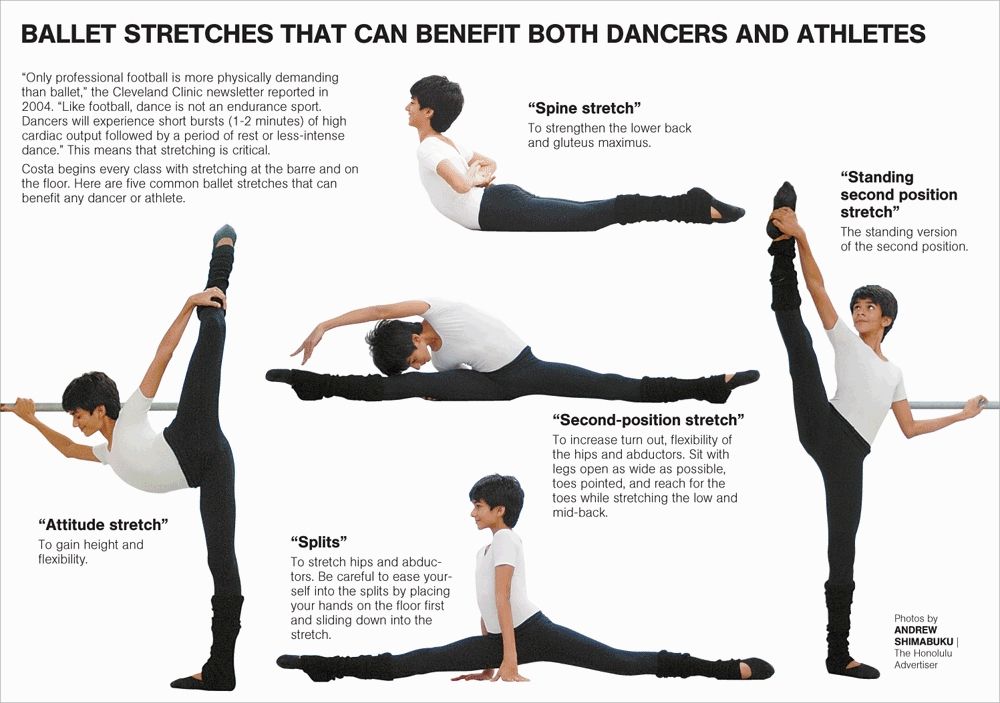 Even when we have a vacation, people can lie around for a week, but then they start warming up, so often artists do something even on vacation - they pull the twine, pump the press, someone runs in the morning ... In any case, engage in physical activity, because when you have been working for 11 months, you can no longer take and lie an eggplant on a lounger - otherwise it will be difficult with the beginning of the season. nine0005
"The world of ballet is cruel. To eliminate competitors and rivals, the most cruel methods are used, up to putting broken glass in pointe shoes"
The world of ballet is really cruel, but it also has its pleasant moments. Of course, not everyone can cope with that, rather even psychological than physical, load. But in order to get to the point that people poured glass or ruined costumes... I heard about this, but I didn't come across it myself, it's hard for me to say from my personal experience. I am a kind person, and I never thought of doing something bad for the artists.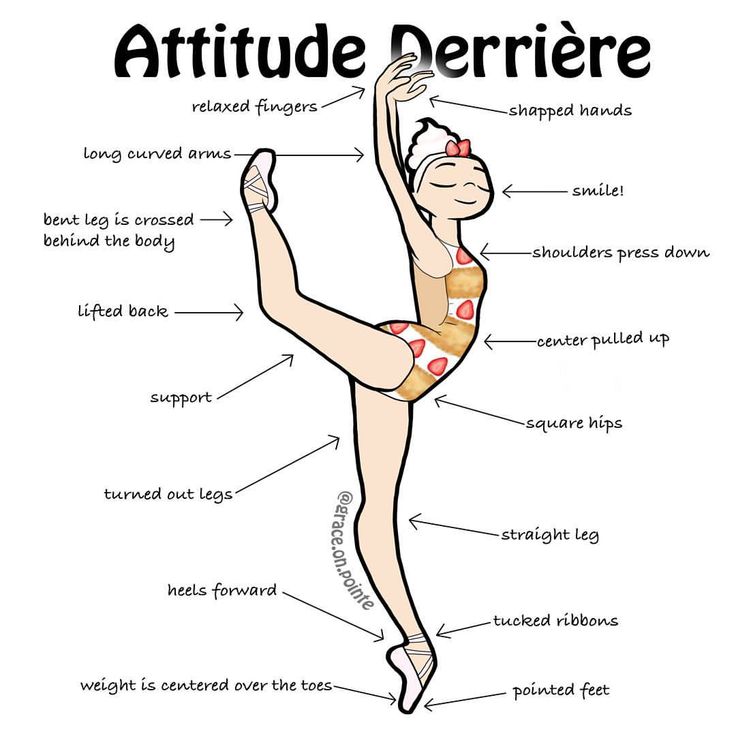 On the contrary, if only to support, because everyone who prepares a performance or dances perfectly understands that a person prepares, tunes in and puts his soul into his work. nine0005
Rather, such things are seen in films to enhance the dramatic effect and the sense of competition. But in general, it can be compared with sports: if an athlete prepares for the Olympics for four years, and then participates in it, for the artist, "preparation for the Olympics" ends with graduation, and it itself lasts until you leave the ballet .
Photo: TASS/Alexandra Mudrats
"However, broken glass is not necessary in ballet, because everyone who practices this art knocks their feet into blood"
Men do not, but ballerinas do, because they dance in pointe shoes. By the way, this is another common misconception: everyone thinks that men dance in pointe shoes, but this is not so. We dance in pointe shoes only if the role requires it, as in Alexei Ratmansky's ballet The Bright Stream.