How to build a portable outdoor dance floor
Build Outdoor Dance Floor on Ground
If you're wondering how to build a dance floor on uneven ground, then consider this DIY dance floor option, the quick answer is you should check into portable dance floors from Greatmats.
One of the great advantages of portable DIY dance floors is that they can be used in many different locations, so you can literally take the dance floor with you. Whether you're setting up a dance floor for a special performance or need a dance floor for a wedding or other event, you may find yourself in search of flooring for dance that can be used outdoors.
DIY Dance floors are versatile, but they aren't all versatile enough to be used on grass. Grass poses a number of different challenges. First of all, you'll need an outdoor dance floor on uneven ground that can withstand moisture without being damaged. Secondly, outdoor use means that you'll need a floor that can withstand UV rays. This article can inform how to build a outdoor dance floor on uneven ground.
Don't worry, though - at Greatmats, we understand the importance of being able to install a DIY dance floor over grass. That's why we stock a number of suitable temporary dance floor products that can give you the versatility that you're looking for. This article can inform how to build a portable outdoor dance floor on uneven ground.
Necessary Features for A DIY Dance Floor on Uneven Ground or Grass
Waterproof Flooring: Make sure that any dance floor you consider for use on top of grass is fully waterproof. Even if you plan on covering the floor with a tent, there will still be moisture in the grass which a non-waterproof floor could absorb. We offer plenty of waterproof flooring options that are suitable for outdoor use.
As an added benefit, if you're working with waterproof flooring, it's no big deal if a guest spills a drink. Cleanup is easy.
If the ground is uneven, you'll need to provide a surface to help level it out before installing a dance floor, such as a waterproof composite mat system with strong interlocks.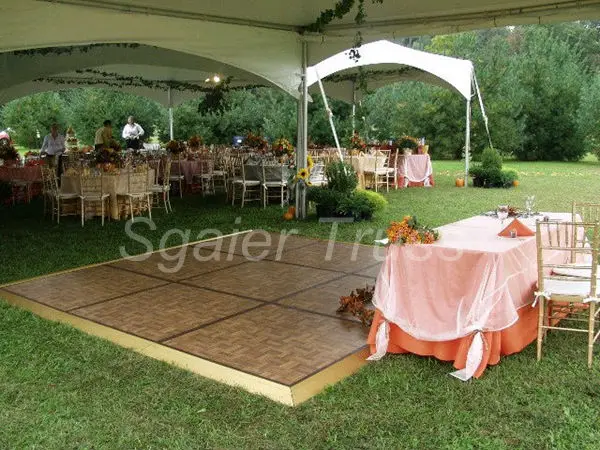 If you are confident that the ground won't get wet, simple plywood may do the trick to create a stable subsurface.
Shop Waterproof Flooring
UV Resistant Dance Flooring on Grass
Even a temporary outdoor dance floor on grass will be exposed to UV rays, which can cause your average flooring to fade, and possibly degrade the quality of the flooring over time. Look for a dance floor that has been treated for UV protection so that it can safely be exposed to the sun.
Portable DIY Dance Flooring
When you're working with a grass area, chances are you won't have a flat floor to wheel a flooring cart over. This means you'll need to carry the dance floor, so the portability of the floor is a major factor.
Modular dance flooring tiles are an ideal solution. These tiles are conveniently sized and easy to lift and carry, so even if you're installing the floor in a large field, getting the flooring into location won't be an issue.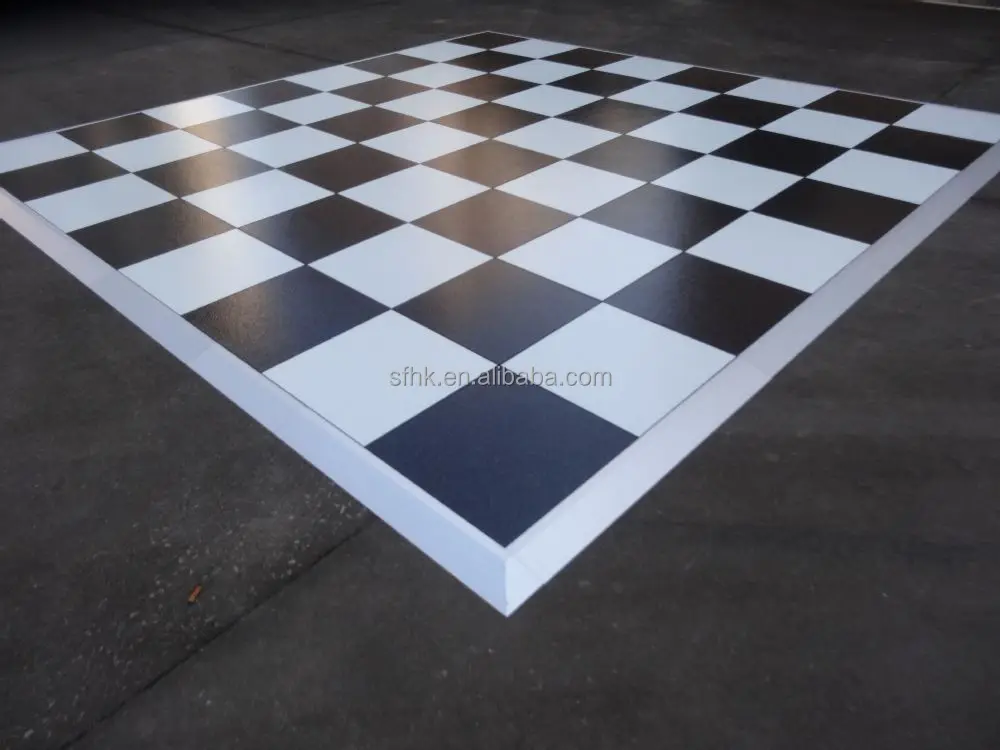 This will make installing the portable outdoor dance flooring on uneven ground or grass, and depending on the size of your floor, it's a task that a single individual can perform; no need for a professional installation. If you're attempting to install an outdoor dance floor over uneven ground, you may want to consider first laying down a layer of plywood, ground protection mats, or composite mats to level out the surface and prevent tiles from separating.
Easy DIY Dance Floor Installation
When you're working with tiles, you'll want a flooring product that connects together easily. Most of our tiles have a snap together or tab and loop closure design. Either of these systems is easy to use, and lets you quickly connect and disconnect tiles. This means you can quickly assemble the dance floor on grass, giving you plenty of time to finish with the rest of your event preparations.
Additional Tips for Choosing the Right Portable Dance Floor on Grass
We outlined a few specifications above about what to look for in a dance floor that will be installed on grass, but there are a few other tips you should know about choosing a dance floor for any event or venue.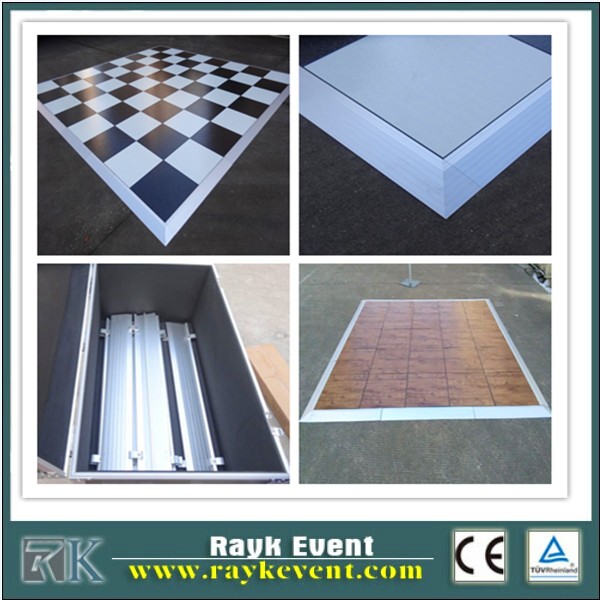 Consider the type of shoes dancers will be wearing - Footwear, particularly high heels, can damage some types of dance flooring. Make sure you select a product that-s appropriate for what people will be wearing.
Think about the aesthetic that you want - Are you looking for a classic floor with a wood grain finish? Or is a more generic tile suitable for your needs?
How large of a dance floor on grass will you need - How many dancers will you have, and how large does your finished floor need to be? Remember, you can always add or remove tiles to customize the size and dimensions of your floor during different events.
Think about additional accessories you'll need, like ramped edges. Many of our products are available with ramped edges for safety, and for an overall clean finish.
Dance Floor on Grass - DIY Tile Options
Portable Dance Floor Tiles: Our Portable Dance Floor Tiles are versatile enough to be used both indoors and outdoors.
These tiles are UV treated, so they'll resist fading when used outdoors. The tiles fit together tightly so you don't have to worry about them pulling apart while in use, and the commercial grade vinyl top surface is durable enough to hold up to serious dancing. Ramped border edging is available to create a clean, finished edge that is both safe and attractive.
One major benefit of these tiles is in their construction. The tiles themselves are built on a raised base, so air and moisture can circulate freely beneath the tile's surface. This helps to prevent water from working its way up to the actual dancing surface, even when the tiles are used outdoors.
Sized at 12x12 inches, these portable dance floor tiles are easy to handle and transport. You can vary the size of the floor by setting up just some or all of the tiles, and can also customize the floor's dimensions according to your needs. The tiles fit together quickly and easily, and you can assemble a 10x20-foot dance floor on grass in just minutes.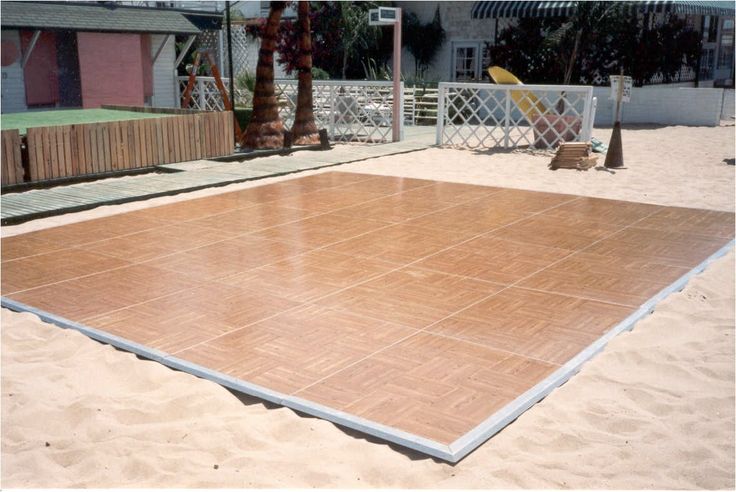 They can be installed over grass, but note that they're only intended for temporary outdoor installations and do still require a hard, flat surface. Significant bumps, spongy ground and/or mud in you grassy surface can cause the installation to become difficult and/or uneven.
With a choice of eight different finishes, including six eye-catching wood grain options, you can have a beautiful floor suitable for any event.
Shop Portable Dance Floor Tiles
Portable Outdoor Floor Tiles
For a highly durable option, consider our Portable Outdoor Floor Tiles. These tiles are extremely strong, and can even support the weight of vehicles. While they don't offer the traditional wood grain finish of a dance floor, they are highly versatile, making them a great investment for event facilities.
These tiles are both waterproof and UV resistant, so they can be safely used outdoors. Their unique hinge system makes installation a breeze, as it quickly locks into place for a secure fit that won't separate during use.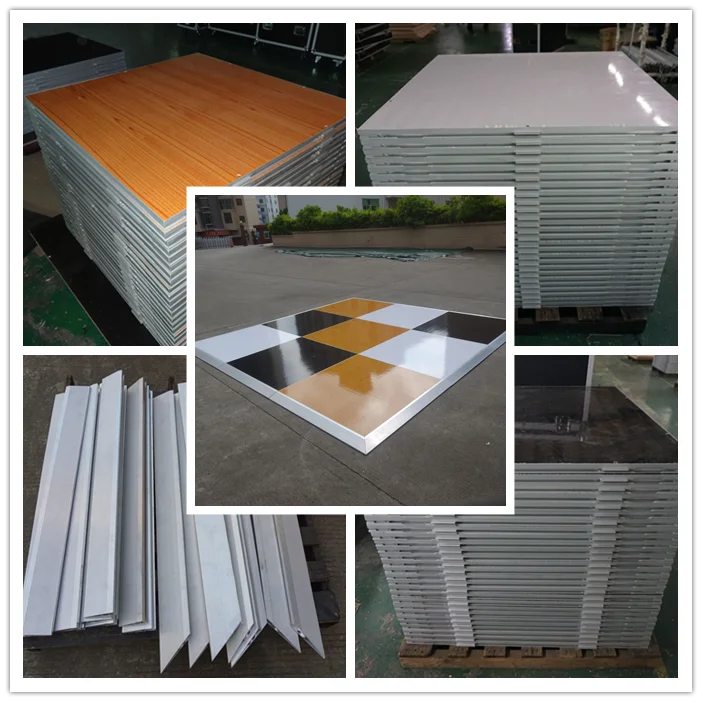 Measuring 3/4 inch thick, these tiles are made of a polypropylene plastic that is strong enough to easily support large crowds.
Perhaps the greatest benefit of these tiles is the fact that they can be used over many different existing surfaces, including uneven terrain. There's no worrying about finding a perfectly flat space, which will save you both time and stress. You can place these tiles directly on top of grass, and the tiles can even be rolled up for easy storage and a faster installation the next time. Just keep in mind that the tiles will, to a certain degree, conform to the ground it is sitting on, so you will not have a completely level dance floor on grass if the subsurface is uneven.
Shop Portable Outdoor Floor Tiles
Durable Dance Flooring Tile
Want a durable dance floor on grass with the look of real wood? Our ProCourt Gym Flooring Tiles offer you both. These tiles feature a generous 20-mil wear layer that is both scuff and stain resistant, ensuring the tiles continue to look great.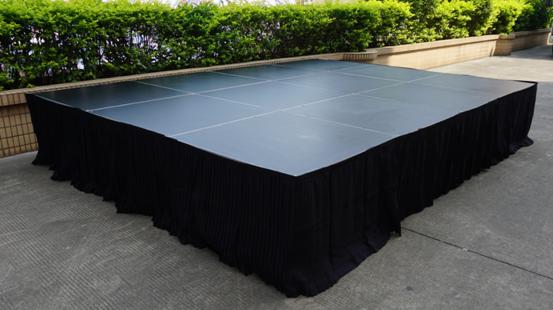 Please note that these tiles aren't UV treated, and should only be used outdoors temporarily.
These tiles offer a raised flooring surface which will grip and accommodate grassy surfaces. They snap together easily for a fast installation, and are designed to withstand repeated installations.
Shop Portable Outdoor Floor Tiles
What You Need to Know About Installing a Dance Floor On Grass
While the above products are suitable for use as a portable outdoor dance flooring on uneven ground, it's important to realize that these products are only intended for temporary use. Don't leave them in place longer than necessary, and if possible, install a tent or find another way to protect the flooring from the weather, which will prolong its life.
When deciding where to install the dance floor, look for an area that is as flat and as level as possible. Installing the flooring on an uneven surface may make it difficult to get the tiles to connect correctly, and can place unnecessary stress on the tiles.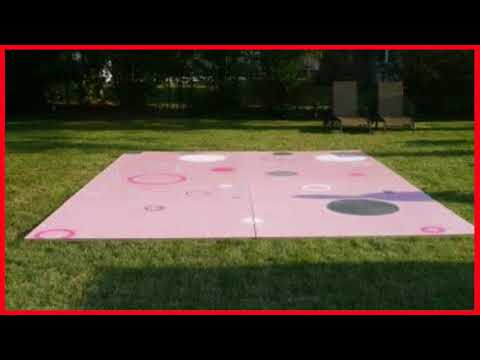 It may also make the flooring itself uneven, and an uneven dance floor on grass can be dangerous for dancers.
You'll have the best results if you install the flooring over grass that has been mowed, since it will create a firmer, flatter surface than you'll have if you're working with grass that is longer. Placing a layer of plywood under any of these tiles will definitely help create a flatter, more stable and safer dance surface as well.
When it comes time to uninstall the flooring, try to do so when the flooring is thoroughly dry. If the weather isn't cooperating, then dismantle the flooring and allow it to dry indoors before stacking it and storing it away in a closed space, like a closet.
Most of our dance flooring tiles are designed to be easy to clean, but be sure to review the specifications for the particular product that you purchase. In most cases, you can damp mop the floor with a household cleanser.
Please don't hesitate to contact our great customer service team if you have any questions as you explore our many outdoor dance floor options.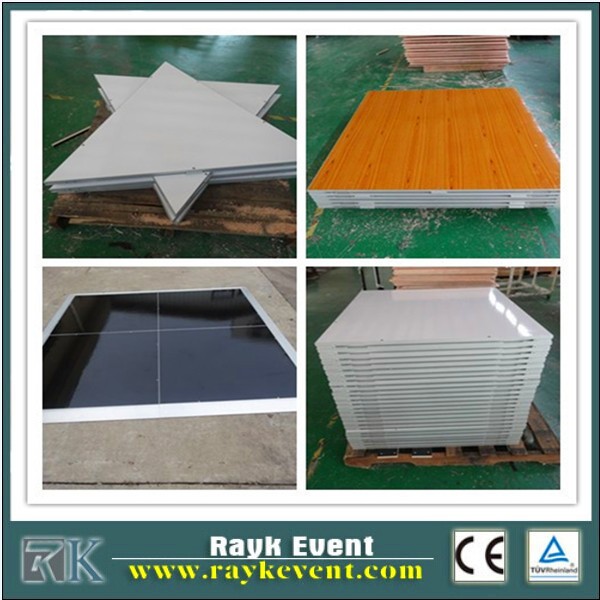 How to Build a Dance Floor Out of Plywood?
Building a backyard dance floor out of plywood can sound like a daunting task, but it isn't that difficult if you follow a few basic rules. 
There are many man-made materials you can make a dance floor out of. But it makes sense to build a DIY outdoor dance floor with plywood, as it is affordable, and you only need a handful of materials and tools.
In this project, we are not going to build a professional dance studio. We will make a dance floor outside on the grass.
Why Should You Consider Wood?
Wood is an excellent option for a dance floor because it gives a little. This, in turn, does a better job at protecting your ankles, knees, and your other joints. 
Wood is both comfortable to dance on and protective of your joints. Concrete, linoleum, and ceramic tile can't provide that. In dances with a lot of pounding, this is especially important.
When it comes to wood, plywood seems to be a great choice.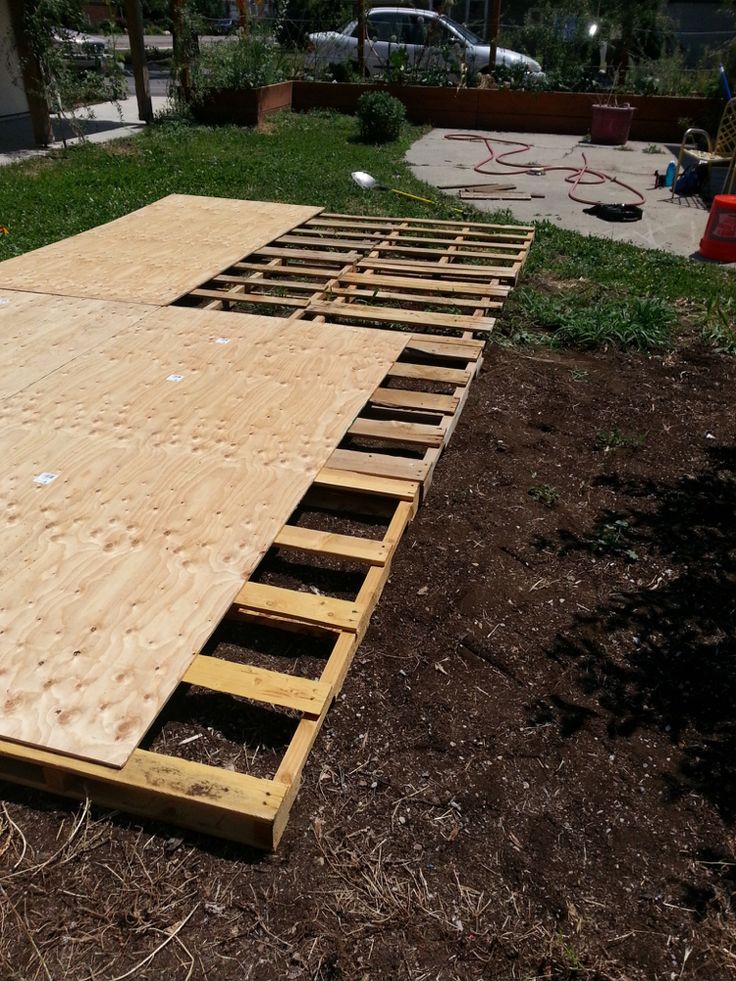 Plywood is inexpensive yet provides the right amount of giving versus stability to take good care of the people who dance on it. 
How to Calculate the Size of the Dance Floor
If you just need a small dance floor so you can practice on it, a four-foot square piece of plywood will likely be enough. 
But if you need a dance floor for an outdoor wedding, for example, you'll have to go with a different plan. Size the floor based on how many guests you will have and how much space you have available.
According to industry standards, the dance floor should be large enough to accommodate 30 to 50% of your total invitee list at one time. Calculate 4.5 square feet per dancer on average. 
Now let's do the math:
The dance floor will be occupied by 30-50% of the guests simultaneously. Let's use 40 % as our average.
Each person requires 4.5 square feet (9 square feet for a couple).
A party with 100 people is likely to have 40 people or 20 couples on the dance floor at any given time.
This means we will need a dance floor of approximately 180 square feet (17 square meters) for an event with 100 people.
However, there are other factors to consider as well: 
What is the ideal size and location for your outdoor space?
How much time are you willing to allocate to building a floor? 
How much are you ready to spend? The bigger the dance floor, the more money you will shell out (the total cost of wood material for a floor with six sheets can go up to $350).
Plywood sheets Sizes
Plywood sheets are universally sized at 4 by 8 feet (48 x 96 in., 1.22 x 2.44 m). That is around 32 square feet (3 square meters).
Practical sizes for a dance floor made of plywood are:
2 plywood sheets: 8 x 8 feet (2.44 x 2.44 m), 64 square feet (6 square meters)
3 plywood sheets: 8 x 12 feet (2.44 x 3.66 m), 96 square feet (9 square meters)
4 plywood sheets: 8 x 16 feet (2.44 x 4.88 m), 128 square feet (12 square meters)
6 plywood sheets: 12 x 16 feet (3. 66 x 4.88 m), 192 square feet (18 square meters)
8 plywood sheets: 16 x 16 feet (4.88 x 4.88 m), 256 square feet (24 square meters)
What Plywood Type to Choose?
Wood floors are great for certain types of dancing, such as country, western, and ballroom. Other types of dancing may require a different kind of floor.
Consider this:
Is the plywood the dance floor itself? 
Or is it a subfloor for something else to be put on top of it?
If the plywood is going to be used without any floor covering, it's best to go with sanded softwood plywood, such as an AB or AA sheet of 1/2 inch plywood. Here you can find more information about plywood grades.
Note: 1/2-inch is the nominal thickness, actual thickness is 15/32 inch.
If the plywood is a subfloor for another flooring, like linoleum tile, you can use less expensive plywood if you like.
Steps to Build DIY Dance Floor on Grass
We certainly have some challenges when building a dance floor on grass.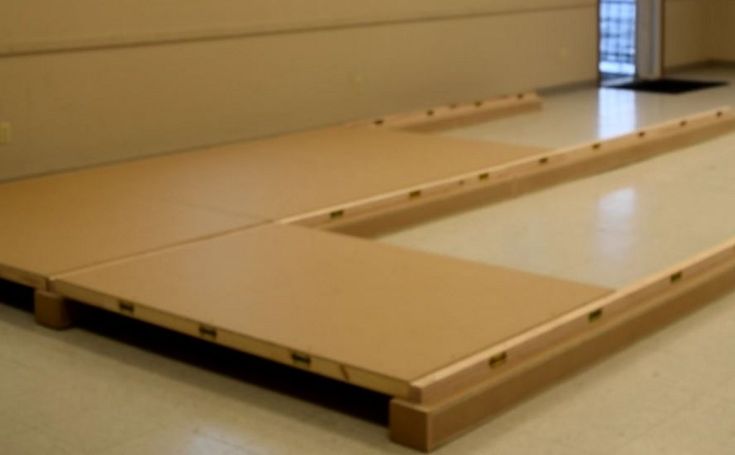 First, the ground is uneven; second, the individual plywood panels must be securely connected together.
Let's have a look at how to do this.
Step 1: Determine the size and the location
Select an area that is level and large enough to accommodate the dance floor. Allow space around the dance floor for people to move around.
Step 2: Collect materials and tools
Obtain the correct number of 4 x 8 feet plywood sheets of 1/2-inch (1.2 x 2.4 m x 1.2 cm).
For the frame, purchase 2 in x 3 in x 8 feet wood studs (5.1 x 7.6 cm x 2.4 m).
Note: 2 x 3 is the nominal size. Actual size is 1 1/2 x 2 1/2 inches (38 x 64 mm).
Each plywood sheet requires 4 wood studs. 2 pieces go along long edges, 2 are cut to form shorter support pieces of 45 in (114.3 cm).
If you build a 12 x 16 feet (3.66 x 4.88 m) dance floor, you need 6 plywood sheets and 24 joists.
Step 3: Build the framework
For each plywood sheet, construct a supporting framework: 
Set one sheet on the ground to help with measurement.  
Align two joists along the long sides. 
Cut two posts to retain four shorter support pieces of 45 in (114.3 cm) each.
Set them inside the two longer joists.
Screw the pieces together with 3-inch screws.
Build one unit for each sheet of plywood you have. 
Step 4: Attach the plywood sheet to the framework
After the framework is built, attach the plywood to it using either countersunk screws or nails.
It might also be good to glue the plywood to the supporting structure. That way, the plywood won't separate from the system when moving it. 
Step 5: Attach the units to each other
To attach the units, you have two options:
Drill through the adjacent frame pieces, then bolt the units together. Other option is to use corner braces. Flipping over the floor after being bolted together is the trickiest part of this option.
Attach mending plates to the outside corners of the units. The floor will then be fastened together through those plates. By doing this, you do not have to flip the unit over when you are done.
Step 6: Finishing
Finally, you can finish the floor with varnish to make it last. If you find any holes or voids in the surface, fill it with a wood putty made explicitly for flooring. 
You can also mount vinyl flooring (like this checkerboard vinyl flooring), or a vinyl dance mat, like in the image below, to the plywood to make it look more professional. 
Plywood Dance Floor on Hard Surface
If you build your wooden dance floor on a hard surface, like stone or concrete, it needs to be cushioned to protect the dancer's ankles and knees. 
The easiest way for a dance floor like this is a roll of closed-cell foam subflooring. You can also choose foam panels instead if that's what you prefer.
Ready-made Dance Floor Kits
If all this sounds too complicated, you can always rent a dance floor, or get a ready-made dance board kit. You set up the floor from the tiles like this:
Extra Items to Spruce up Your Backyard Dance Floor
1.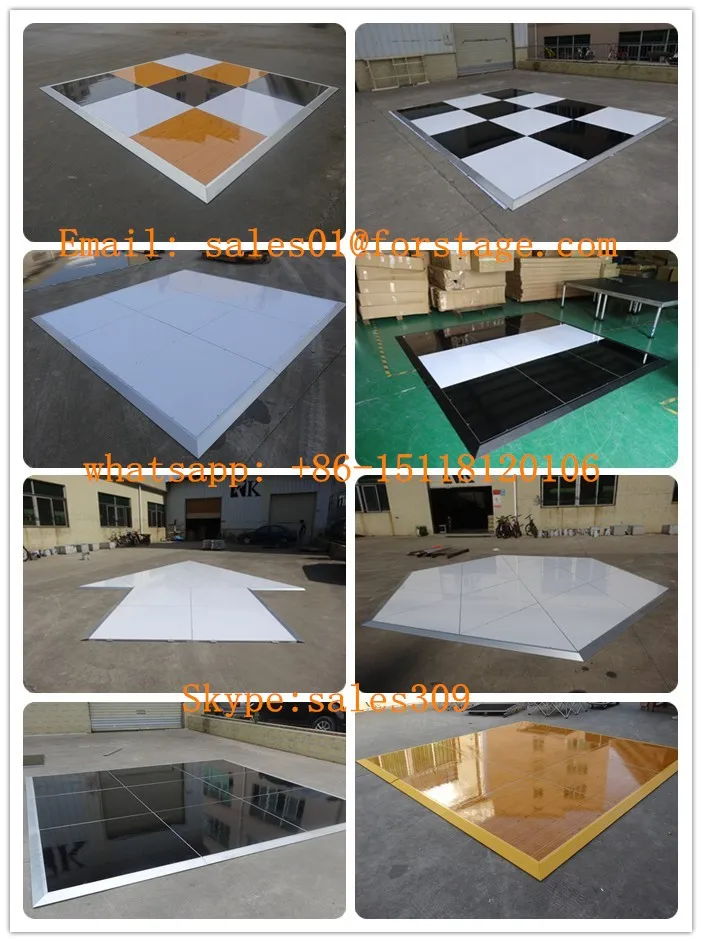 Entrance to Your Dance Floor
Adding an entrance to an outdoor wedding is a nice touch. A wedding arch makes a stunning entrance to the dance floor. You can also use it for other events like birthdays. You only need to change the decoration on the arch.
2. Fencing
Another way to add style is with fences. Fences are also a great way to decorate, and you can even attach lights to them.
3. Lights
As the sun sets, the backyard lights add a lot of charm to the dance floor and whole area.
These Outdoor lights can be used all year round for a variety of reasons.
This type of lighting can be used on special occasions, like weddings, or just to brighten up a dark area of your backyard. 
If you are hanging those string lights around the dance floor, and there are no trees, learn more about how to hang outdoor string lights without trees.
These sound-activated outdoor party lights can liven up any party or get-together.
4. Folding chairs and tables
The convenience of folding chairs and tables makes them easy to transport to any location.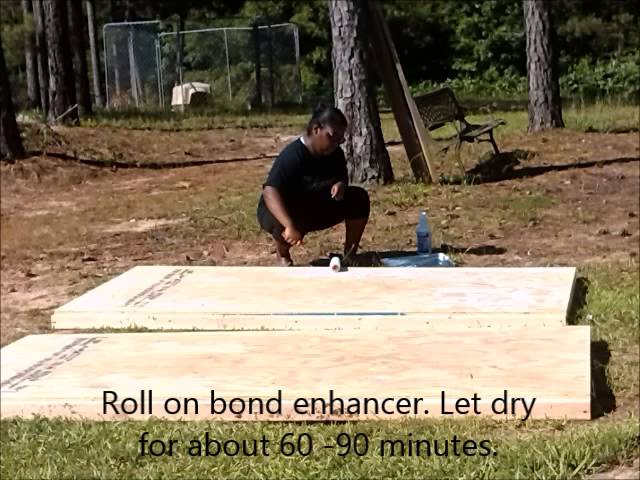 The otherwise dull white folding chairs can be easily decorated for an outdoor wedding.
The Bottom Line
Dancing in the grass is not possible with heels. In other words, if you want a low-key event, arrange the dance on the grass, but have the guests bring flip flops (or provide them yourself). 
If you want a proper dance floor on grass, you can rent one or build one from plywood. Making a dance floor from plywood can be simpler than you thought.
Home - Gala AVL
---
9000
Square truss
Triangular truss
Round truss
Tower truss
Truss roofing
Product Code: GL 30M - GL 40M - GL 52M
Ladder Truss: Product Description: The Ladder Truss is a small and simple construction system measuring 30 cm from corner to corner, which is used for light loads.
A system specially designed for decorative applications. Fast installation is made thanks to a pin, a core and a conical connection. Painted in aluminum color, which can be further painted in any color with static powder paint. Standard and intermediate lengths allow all kinds of special constructions with corner joints. A stairwell constructed with the finest materials in terms of design and quality, strength, durability and ease of use. Two points of contact on the truss structure, this is the perfect pattern to connect.
Merdiven Truss Gl 30m
Merdiven Truss Gl 40M
STAIR TRUSS GL 52M
Code product code: GL 30D - GL 52D 9000 9000 FERM
Product Description: DIRECTIONAL ELECTIONS, STRIMENTIONAL ENOMS, STRIMENTIONAL ENDITIONS, STRIMENTION stress, suitable for use as a standard element for the tower. Used 2-3mm wall thickness guarantees durability and strength. Designed for installations requiring high frequency use or higher load.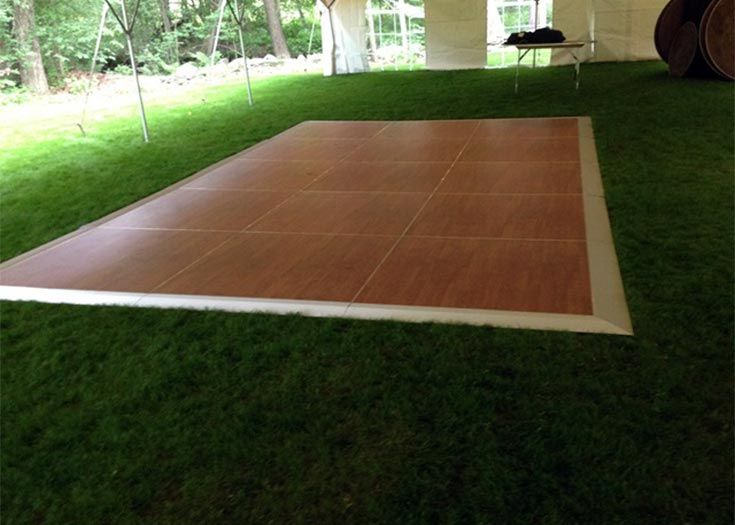 The ideal scissor system for rentals, types and exhibitions.
Kare Truss Gl 30d
Kare Truss Gl 40D
Kare Truss GL 52D
Product Code: GL 40T - GL 52T
Description of Product:
Description of the product: Triangular farm for large loads with the same geometric profile. Straight elements, stress-resistant to bending, lends itself well to elongation up to 12 meters. Designed for installations requiring high frequency use or higher load.
Üçgen Truss GL 30T
different in diameters and degrees.
0009
Product description: : : Product code: GL 30D - GL 40D Product Description: With its square geometric profile and full angled diagonal support, the tower trusses have equal stiffness in both vertical and horizontal directions and are thus used by Rock and Roll Productions and Pre Rig as support for wide spans and become the backbone of the cage. In most tower roof systems, the wall thickness of 4 mm reduces damage during movement and guarantees durability.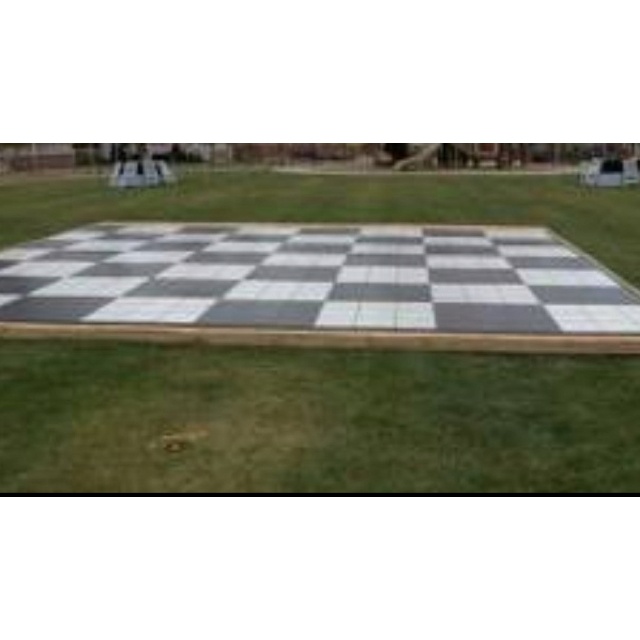 Kule Truss Sistemi
Kule Truss Sistemi
Kule Truss Sistemi
Product code: Truss Çatı Sistemleri
Product description: Product Description: Gala roofing aluminum truss coating; we produce oval or triangular truss roofing. Cost-effective, due to its light weight, the load on the farm itself is minimized. We make special sizes on request. Aluminum farm ramps consist of elements supported at two points. It is designed to distribute shear forces and loads between other elements at these points. The purpose of the element is to provide the structural system with the smallest possible change in length created by the load. Generally; Used for hanging lightweight decorative materials in concerts and stage shows. This system can be a square truss, a triangular truss, a circular truss. STAGEMAKER SR, a well-established system is the result of our extensive experience in the entertainment market, well-established AR-GE and relationships with our worldwide customer base.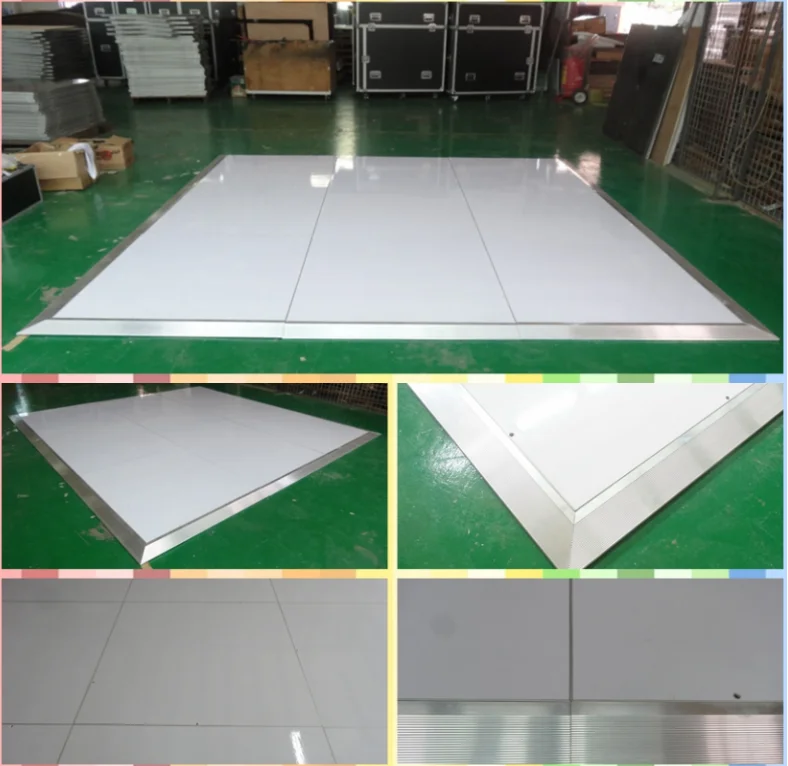 STAGEMAKER has an excellent global reputation with over 37 years of experience in the entertainment equipment market. Our long life, combined with impressive customer reviews, confirms our commitment to this market, as well as the reliability and creativity of our products. STAGEMAKER SR proves to have improved its performance standard in the entertainment market through a policy based on innovation in the category and continuous development based on existing technologies.
Verlinde Stagemaker
Verlinde Stagemaker
Verlinde Stagemaker
Verlinde Stagemaker
Verlinde Stagemaker
Mode V6 Product description:
Product description: The V6 IS housing of the new generation of electric chain hoist has been redesigned and can therefore be used continuously reliably and safely. The new lift is more functional for different uses and a wider range of settings. Ready for all kinds of use.
Portatif Sahne
Portable stage podium
Portable stage (Portable Podium), kPortable stage (Portable Podium), which we produce according to European and World standard plates 2m x 1m With film coated honeycomb pattern, made of birch wood and aluminum frame.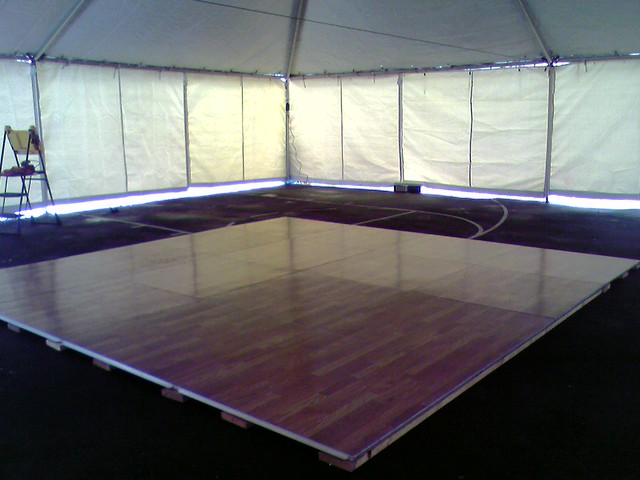 It is possible to create a stage of various sizes by assembling with a parallel connection with a feature of the montage type. The portable stands are one of the most striking features thanks to the aluminum legs in various heights. Portable stage and portable dance floor; Concert, performances and outdoor shows in areas to be prepared in advance, allows the user to perform a stage performance or make a speech. It can be easily dismantled and installed, and sound and lighting equipment can be installed as mobile and stationary. Our Projects are carried out by our professional and experienced Gala Farm craftsmen with the principle of total satisfaction on a national and international scale. If you would like to use our portable stage solutions, which are applied by our experts at a competitive price and in the field, please contact us.
Dans Pisti
Dans Pisti
PORTABLE DANCE FLOOR
The dance floor, which is commonly used in hotels and wedding halls, provides light interlocking thanks to aluminum profiles and provides light locking thanks to aluminum profiles.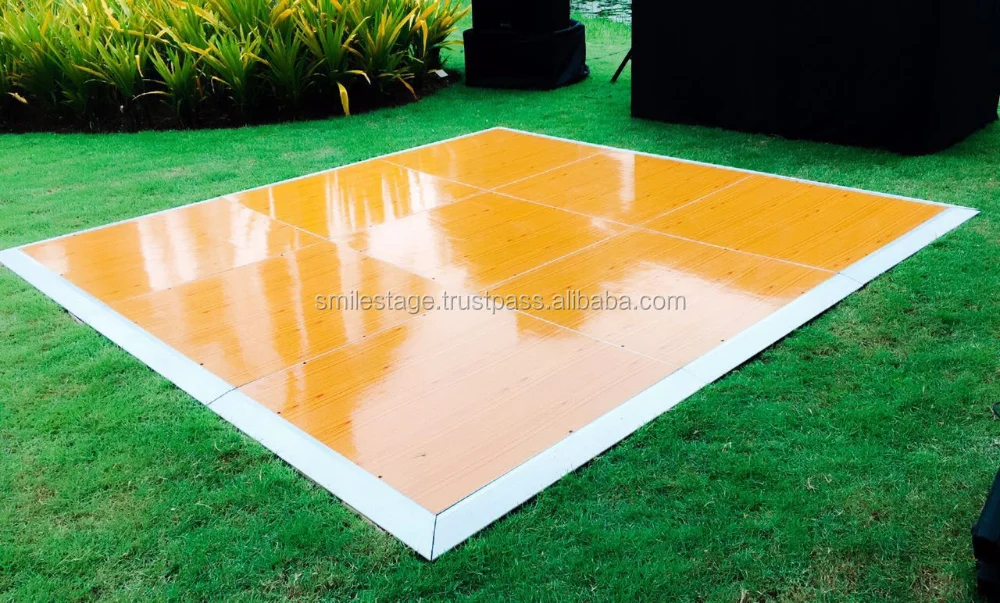 This product, which can be installed in the desired width and length, can be produced in all colors. With aluminum ramps that provide zero floor installation, it is suitable for all floors and attaches great importance to the market value of the product.
Equipment for banquets Gala Ferma; offers durable equipment for conference rooms with high quality and affordable prices: folding podium, podium trolley, service trolley, table trolley, table with folding legs, speech stand, Hilton chair, chair trolley, Tiffany chairs.
---
Portable street lights Rechargeable LED lamp
Brand: Colorful deco
Manufacturer: Colorful deco
Waterproof wireless remote control portable street lights, rechargeable LED mushroom lamps. Indoor-outdoor Home Garden Bar KTV Restaurants Yard floor lamp.
Get a quote now WhatsApp
Portable Street Lights LED Mushroom Bulbs Courtyard Lighting
Portable Street Light The LED mushroom light provides bright light and can be customized in 16 different colors.
Provides a remote control that allows you to change the color. You can also change the mode to make the Outdoor Portable LED Mushroom Light dim, flash, or stay still between colors. They are wireless and can be placed both close and far. They are also waterproof and can be placed both indoors and outdoors.
The outdoor portable mushroom lamp features a quality construction and a smooth outline. It is cool to the touch. A unique light fixture for your family, party or event. portable street lights are sold at low prices. Buy table lamps online. Directly from the Chinese manufacturer.
Are you looking for wireless portable outdoor mushroom lights that can create a romantic atmosphere with portable outdoor courtyard lighting with rechargeable LED mushroom lights? Want to customize your event or party? If you want to plan an event, set up a themed event. Come on, our Wireless Portable Street Lights LED Mushroom Floor Lamps can make your dream come true!
Product Information
Product Name: Rechargeable Portable Street Lights, Rechargeable Yard, Mushroom LED Floor Lamp
Product Model: A132B
Product Color: White
Product Material: PE
Product Size: 55 x 42cm
Product Powered By battery: Li-ion battery 1000-4000 mAh
Adapter: input: 110-240V, output: DC 5V
Charging time: 4-8hours
Working time: 8-48 hours depending on which color you use
Waterproof standard: IP44
Lighting mode: intelligent remote control
1.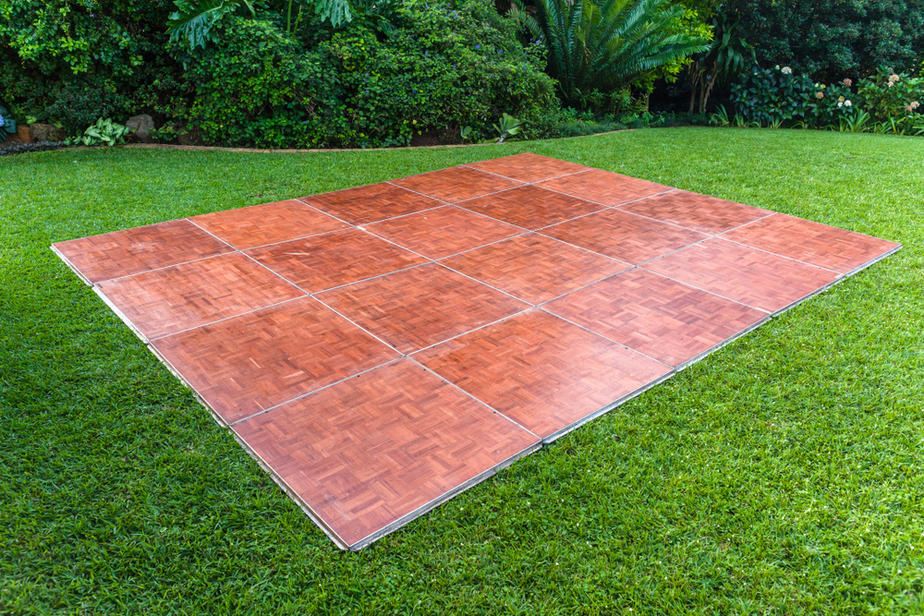 Parameter of outdoor portable LED mushroom lights
1) High quality outdoor portable LED mushroom light with low power consumption wick. The product has RGBW SMD, RGBW is better than RGB in lighting effect. RGBW light is cleaner and brighter.
2) Material - LLDPE (linear low density polyethylene). The characteristics of stretch prevention, penetration resistance, impact resistance and tear resistance are improved. Processing is rotational molding, so the shell is uniform and has good fiber characteristics.
3) Rechargeable battery and environmentally friendly lithium battery product. It is widely used in the world.
2. On the safety of portable yard mushroom lanterns.
1) 100% tested before shipping. All portable yard mushroom lamps will be tested for combustibility, water resistance, functional tests. Waterproof standard: IP44 to IP68.
2) Normal operating temperature -20° to +50°C.
3) LLDPE sheath performance is better than LDPE.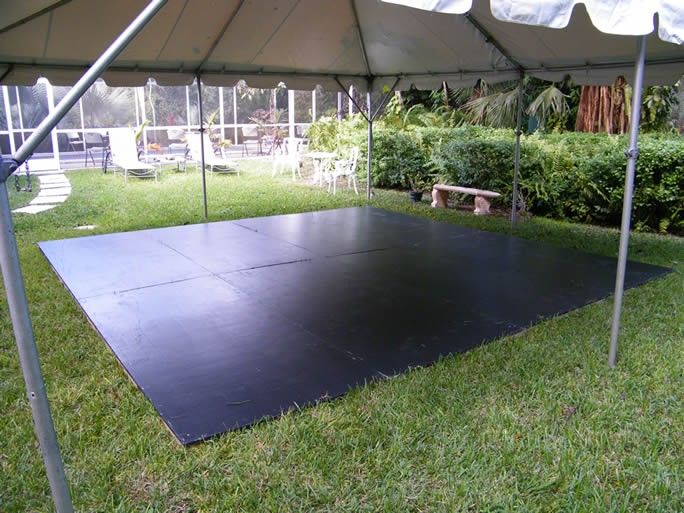 It is safe for children and adults.
4) We have many certificates, such as FCC, ROHS, C-tick, CE…..
3. Application of
1. Home use, such as garden, patio, home bar, living room, private villas, private courtyard, etc.
2. Party and events such as birthday party, dance party, holiday decoration, Christmas decoration, music.
concert, exhibition, wedding, corporate events, etc.
3. Entertainment such as bar, nightclub, KTV, disco, bistro, pub, salon, spa, cabaret, etc.
4. Catering, such as hotel, restaurant, tea house, coffee house, etc.
5. Public places, such as train station, airport, waiting room, park, zoo, square, square, etc.
How many functions in your mind?
4. Accessories
Manual * 1
IR remote control
Power plug * 1 (EU, AU, UK, US optional)
Q1. Can wireless lamps be used outdoors?
Yes, our rechargeable lamps are designed for both indoor and outdoor use.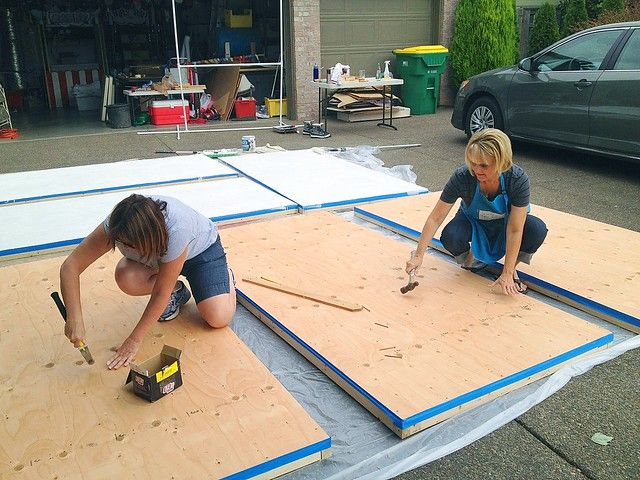 Please check the specifications of the selected lamp for the IP rating.
Q2. Are portable outdoor LED mushroom lights waterproof?
Yes, our portable street lights are IP44 rated, which means they are splash-proof (such as rain) and dust-proof. However, they are not suitable for immersion in water.
Q3. Do you provide international services?
Yes, we can deliver anywhere in the world using our network of reliable and fast couriers. If you don't see your country during checkout, please contact one of our staff so we can calculate the rate for you.
Q4. Can I order samples?
Yes, we provide sampling services to our hospitality and retail professionals. You will need to complete our sample request form. Please note that we charge a fee for our samples, however we can provide a full refund (minus shipping costs) if the samples are returned to us. Alternatively, if a subsequent order is placed after viewing the samples, we will deduct the cost from your final invoice.