How to become a lap dancer
Exotic Dancer or Stripper - Salary, How to Become, Job Description & Best Schools
How to Become an
The complete career guide to be an Exotic Dancer or Stripper: salary, job growth, employers, best schools, and education you may need to get started.
Why We Love It
Exotic dancers may work in strip clubs, they may perform at private events like bachelor or bachelorette parties, or they may do both. They perform on stage, dancing and performing acrobatic tricks on a pole, or they may also perform lap dances with individual customers in secluded areas.
---
What is an Exotic Dancer or Stripper?
The following job responsibilities are common for individuals in exotic dancer or stripper roles:
Earn tips by performing dance and acrobatic routines on stage at a strip club
Earn money by providing individual lap dances for established fees, or earn money by performing strip teases at private parties
Mingle with customers and engage in conversations to encourage private sessions and repeat visits
Put together costumes, hairstyles, and makeup that are attractive and provocative
A Day in the Life
Exotic dancers may work in strip clubs, or they may perform at private parties.
Some earn money through both types of engagements. For both roles, exotic dancers perform dance routines, acrobatics on a pole, and other types of entertainment. Some exotic dancers remove all of their clothing during performances, and others are required by law to keep certain pieces of clothing on. However, most strip tease sessions end with the exotic dancer wearing as few clothes as legally possible.
Most exotic dancers are self-employed. They are generally not employed by the clubs they work at and actually pay a fee to rent the stage and space used at strip clubs. Because of this, they do not earn an hourly rate and are dependent on the money they make from dances and tips to earn a living. While exotic dancers make some tips from dances performed on stage, they generally earn most of their money from private lap dance sessions. These are charged for by the song or by a specific time period.
Different states have different rules around what exotic dancers are and aren't allowed to do.
In some states, private lap dances are prohibited. Some states allow full nudity, some allow topless dancing only, and some require dancers to wear tops and bottoms. Some states prohibit touching between dancers and customers, where others allow minimal touching. Because of this, the day to day responsibilities can vary greatly based on where an exotic dancer works, as well as his/her own personal guidelines.
Typical Work Schedule
Because most exotic dancers are independent contractors and work for themselves, they can work as much or as little as they want. They can also set their own hours, though most tend to work evenings and weekends because those are the times when they can make the most money.
Typical Employers
Most exotic dancers work for themselves and simply rent space and stage time at strip clubs. However, some exotic dancers may work for the clubs they dance at, and some may work for exotic dancer services that provide strippers for private events like bachelor or bachelorette parties.
---
How To Become an Exotic Dancer or Stripper
No formal higher education is required to become an exotic dancer. In fact, many exotic dancers choose the occupation as a way to earn great money while in college pursuing a degree. The primary requirement for most exotic dancing roles is that you're of legal age to work as an exotic dancer in your area. Each state has its own laws and regulations over age restrictions, as well as clothing requirements and other laws—so make sure to educate yourself on the legalities of the role before auditioning.
Becoming an exotic dancer is usually a matter of auditioning successfully. Some clubs will have amateur nights where they allow multiple aspiring exotic dancers to audition, and some will allow you to walk in on any night, get up on stage, and start dancing to prove you have the skills required. Physique may or may not be important—different clientele want to see different things—but stage presence and talent are critical. Whether you're being hired by the club or just renting the space, clubs want exotic dancers who can draw crowds and will get rid of those that don't have the right talents to appeal to audiences.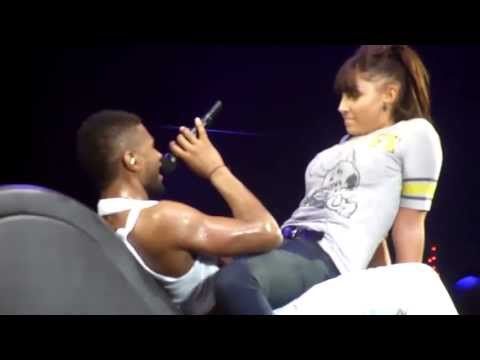 Succeeding as an exotic dancer that works for private parties is usually a matter of advertising your services at the club to receive invitations to work at events, or marketing your services in other ways. Some exotic dancers maintain websites and business cards, and others market services through a paid third-party provider that refers clients to the exotic dancer when appropriate. Some marketing and business skills can be helpful in this line of work since you'll be accountable for generating all of your own income.
---
Exotic Dancer or Stripper Salary Data
We've provided you the following to learn more about this career. The salary and growth data on this page comes from recently published Bureau of Labor Statistics data while the recommendations and editorial content are based on our research.
National Anual Salary
Low Range
---
Average
---
High Range
---
National Hourly Wage
Low Range
$9/hr
Average
$18/hr
High Range
$33/hr
How do Exotic Dancer or Stripper salaries stack up to other jobs across the country? Based on the latest jobs data nationwide, Exotic Dancer or Stripper's can make an average annual salary of ---, or $18 per hour.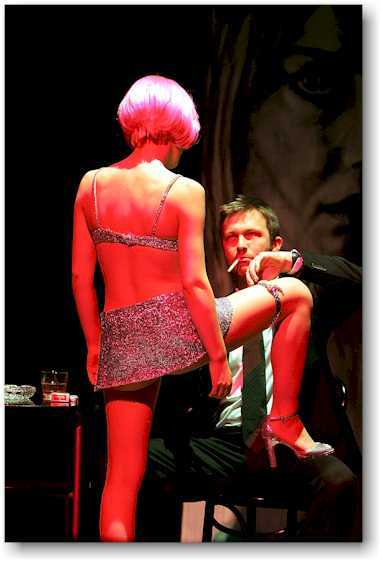 This makes it an Above Average Salary. On the lower end, they can make --- or $9 per hour, perhaps when just starting out or based on the state you live in.
Salary Rankings And Facts
---
Highest Education Among Exotic Dancer or Strippers
0.5%   Doctorate
4.3%   Masters
17%   Bachelors
10.6%   Associates
29%   College
26.7%   High School
11.9%   Less than High School
---
Job Growth Projections and Forecast
2014 Total Jobs
13,000
2024 Est. Jobs
13,600
Job Growth Rate
4.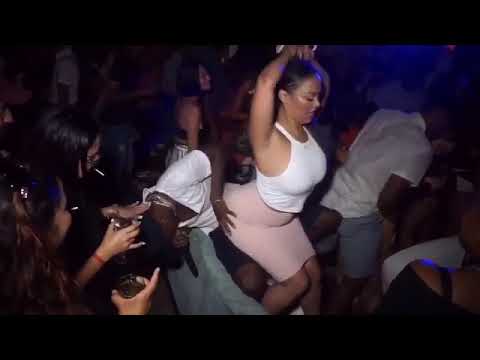 6%
Est. New Jobs
600
How does Exotic Dancer or Stripper job growth stack up to other jobs across the country? By 2024, there will be a change of 600 jobs for a total of 13,600 people employed in the career nationwide. This is a 4.6% change in growth over the next ten years, giving the career a growth rate nationwide of Below Average.
Growth Rankings And Facts
---
What Companies Employ The Most Exotic Dancer or Strippers
| Industry | Current Jobs | New Jobs Needed | % Increase |
| --- | --- | --- | --- |
| Self-employed workers | 2,000 | 100 | 0% |
| Drinking places (alcoholic beverages) | 1,700 | --- | --- |
| Other schools and instruction; private | 900 | 200 | 0% |
---
Want To Be an Exotic Dancer or Stripper? Get Started!
Generate your free SmartPlan™ to identify colleges you like, and potential ways to save on a degree or certification program toward your career with courses, offers, and much more!
Enroll Now and Get Started
or Learn More →
How to Become a Stripper & Quit Your Day Job
Skip to main content
By Elle Stanger
Published on 10/27/2016 at 12:01 AM
Steven Clouse/Thrillist
‌
It takes more than pole-dance classes and locker-room selfies to become a stripper.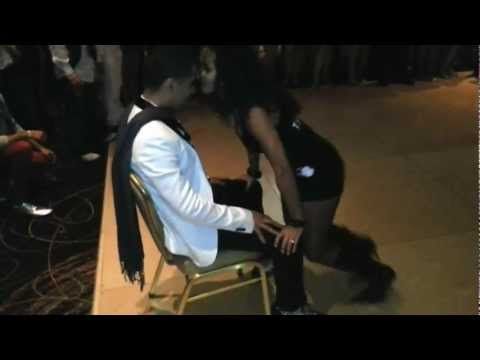 Stripping -- and the hustle of selling your time and company -- is a competitive sales job in a highly stigmatized atmosphere.
As a stripper of seven years, I know that my chosen work is not for everyone. I formerly worked in retail and healthcare, and I also know that those jobs are some of the most exploitative and depressing ways to make minimum wage. And so, when the times get tough, the tough get stripping! Here's to supporting adult entertainment in a consensual, informed manner.
Learn how to dance
Strippers need to be able to dance -- so if you want a gig in this industry, you'll need at least a couple basic stage moves. YouTube hosts hundreds of videos, especially if you do a "beginning pole dance move" search. Eye contact, smiles, and body awareness will go much further than back-breaking Cirque du Soleil maneuvers, at least at first.
Always remember to point your toes when you dance so you don't look like a naked adult tromping on a playground.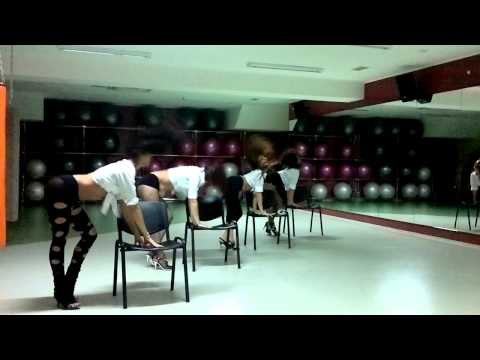 And no matter what, under no circumstance are you to lick the pole a la Showgirls.
Thrillist TV
Find a club you feel comfortable in
Go online and read reviews. Visit TUSCL.net (the ultimate strip club list) for a comprehensive list of venues. Yelp can be valuable -- but please read all reviews with a grain of glitter, since negative reviews are often left by bitter ex-patrons who were ejected for poor behavior.
Visit clubs during various hours so you can get a feel for the vibe and crowd. Staff -- and especially patrons! -- can vary wildly by just a few hours. A day crowd might be blue-collar workers on lunch break, while Friday nights will feature millennials doing Jell-O shots.
What are the house/club rules? Do you agree with them? If doing a full-contact nude dance for $10 sounds too low (it is), keep looking for a place that encourages the workers to be able to financially support themselves.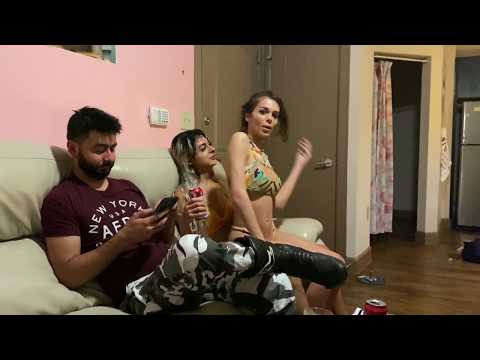 We're all here to make some money.
Are the strippers at the club protected? Does a bouncer walk them safely to their cars after shifts are done? Are there rules regarding touching and drug use? Find out. Also, ask about the hiring practices.
Most clubs will have you fill out a form, hopefully make a copy of your ID, and will require an audition of at least one song on stage. Yes, you will have to get naked on your audition! That's what you'll be doing hundreds of times over if you get hired -- so let's make sure you can at least walk a few steps without falling down.
Figure out your brand     
Congratulations, you're hired! Now you're tasked with figuring out how you wish to portray yourself in order to encourage the most revenue.
What kind of fantasy are you selling? Are you a nerdy gamer-girl nymph? Punk-rock Barbie? Burlesque siren? Runway model? Girl next door? To a large degree, the way you style and carry yourself will define your customer base.
If you dress like a pro dominatrix, you will attract men who expect you to act domineering. If you wear little makeup, have hardly any tattoos, and keep your hair one color, you'll attract a wider audience that probably views you as less assertive.
Before picking out your attire, find out what the club requires. Do you need to change outfits every hour? Can you wear the same outfit for years until it falls apart? How tall do your heels need to be? Ellie and Pleasers are two go-to, stripper-friendly shoe brands strippers rely on for footwear.
Whatever your attire, ensure ensembles are resistant to Jack Daniel's stains... and can be removed easily. I avoid complex strappy contraptions; because the time it takes me to untangle a pentagram harness literally takes ticks off the clock when I could be hustling to do lap dances. Find what works for you.
Steven Clouse/Thrillist
Become a good talker
For many, this is the hardest part of the job.
You will hear a lot of the same questions. What's your real name? Why do you do this job? Are your boobs real? What do your parents think? Do you have a boyfriend? Were you abused?
To which you can certainly respond: My real name is Sapphire but you can call me Diamond when I meet your mother. Because I have a great work ethic. Is that a real question? My parents know that I'm an adult so it doesn't matter. Yes, a few actually. Only by this conversation.
Don't let anybody pressure you into talking about what is YOUR personal business. If you can counter passive-aggressiveness with polite assertiveness, you'll be successful in weeding out the would-be customers who are more trouble than they're worth
A simple, "Have you been here before?" or "What did you do today?" can go a long way. A stripper's hustle is akin to speed dating: You're trying to gather information and get to know a total stranger in a very short amount of time.
Some folks want to talk, others want to listen to you talk, and many people will be happy to open up once you establish a rapport.
Avoid the soap opera
Avoid the hierarchy. Every competitive industry has back-stabbing co-workers. Be polite to everyone, don't repeat gossip, and lock up your items. Thieves lurk everywhere!
And PLEASE don't fall into the trap of dating your co-workers or bosses. This rarely works out well.
Your time and labor come with a price, because that's how transactions work. Practice saying, "No thank you, I'm not going to do that." Clientele will try to haggle you for prices, touch you more than is allowed, or simply refuse to pay you.
Remember that your time is an asset! You as a worker are able to refuse service, especially if someone is indicating that they don't respect the house rules or your personal boundaries. Get the money first if you can.
And if the guy asks (and they will), "You don't trust me?" that's when you smile and bat your lashes twice. "I don't trust anyone, silly."
Practice good hustle habits
Stay off of your cellphone. It's just bad salesmanship. If you went to a comedy show and you could see the headliner scrolling Instagram while waiting to be announced, you'd see him as half-assing his job, yes? If the waitress is texting while taking your coffee order, it's rude, and if the car salesperson is yelling at their boyfriend in the finance office, it's bad sales. Just put your cellphone away for the shift.
And don't take rejection personally. Some nights, people aren't going to be kind to you. Understand that their poor behavior is a reflection of their insecurity or self-internalized issues.
Value your money
Talk about tenuous! I've left a six-hour shift with $30, and earned $200 in a matter of minutes.
Strippers do not make an hourly wage! With such an unreliable income, I tell new strippers to save at least 10% of their tips in a savings account that does not link to a credit or debit card. Buy a fireproof safe, and be the only one with the combination. Talk to your bank or credit union about an IRA account, or some other option to grow and store your savings.
And be sure to save your receipts. If you're filing taxes, you can claim all work-related purchases as write-offs. That means hygiene items, clothing, makeup, and fitness and health purchases that specifically impact or relate to your job.
And DO NOT talk about your money. Ever. There is no reason for anyone to know your income. You might be 24 years old and making $80,000 a year; but boyfriends, girlfriends, family, and so-called friends will find ways to encourage your spending... most especially if it benefits them.
Steven Clouse/Thrillist
Practice good health habits
Don't drink too much, and avoid hard drugs.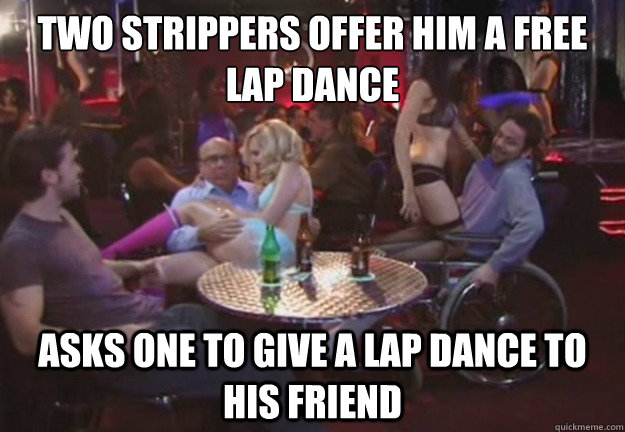 It's not sustainable. I've let loose more than a few times, to be sure. But hangovers stop being cool when they're part of your daily routine.  
In liquor-serving establishments, it's easy to get caught up in a wave of gratuitous drinks. But doing so means losing money, hurting yourself, getting in arguments, or being at a terrible disadvantage should an abusive situation arise.
And holy shit, people are so annoying when they are on cocaine.
If you use substances to escape the stresses of work, you need another job.
Be safe
Be very selective with whom you give your personal information to. I have had stalkers, and I have had privacy concerns. I rarely recommend giving out a phone number. It costs only a few bucks to decode a cell number, and creepers will pay that in order to get your personal information. I am reminded of how much I value my privacy every time my post office box receives fan mail from a correctional facility.
If people want to schedule club visits, create a stripper-specific email account and keep in contact that way.
Understand that this job has a timeline
I would love to be able to strip for another decade. But the truth is, I've seen young entertainers be forced into retirement by things like spinal injuries or torn meniscuses. Your body and mind will endure greater longevity if you take care of them both; so be sure to save money for when you are too stiff or stressed to be able to dance for dollars any longer.
Sign up here for our daily Thrillist email, and get your fix of the best in food/drink/fun.
Elle Stanger is a sex and dating columnist and writes all of her best material while on her back. Follow her on Twitter @ellestanger.
©2022 Group Nine Media Inc. All Rights Reserved.
causes and methods of dealing with them
Contents
Dancing is a traumatic art, and it makes no sense to deny it.
The intricate elements of the ballet , the exciting break-dance tricks, the dynamics of the latin and long workouts put the dancers' bodies to the test, and the knees are the most commonly affected. Fortunately, dancers' knee injuries can be prevented by taking all the necessary precautions.
Causes of knee injuries in dancers
If knee injuries in professional dancers tend to occur due to excessive loads during intense rehearsals, then amateur legs often suffer for another reason. Doctors note that the risk of injury increases significantly if the dancer neglects the warm-up before classes and stretching. Or because of a muscle imbalance. Uneven development of the muscles leads to a violation of the symmetry of the joints, which is why the knees quickly "give up". That is why professional dancers always pay great attention to the development of all the muscles of the body, strengthening weak points and preventing imbalances.
Sign up for a trial lesson
Common knee injuries among dancers
Patellofemoral syndrome - the same crunch in the patella during jumping and squatting, as well as pain when sitting for a long time. Indicates a displacement of the patella. During loads, the cup begins to erase the cartilaginous tissue of the femur, which is fraught with unpleasant sensations and possible complications. The appearance of the disease requires a visit to a specialist and the necessary treatment.
Patellar tendonitis - inflammation of the tendon in the knee joint. Makes itself felt aching pain and swelling. The problem is temporary, but during the healing period, rest, special ointments for inflammation and application of cold will be required.
Pre-patellar bursitis - appears after hitting the knee on the floor, resulting in inflammation of the bursae - sacs with joint fluid. In the case of a simple injury, conventional anti-inflammatory drugs will help, but in case of a complication, surgical intervention will be required.
Damage to the minisci - cartilaginous disks of the knee joints, which act as shock absorbers. Miniscus tear is a very serious injury, and one of the most common. If the miniscus is damaged, the help of doctors is required: they block the joint, use anti-inflammatory and painkillers. In case of repeated injury, an operation is prescribed.
Ligament injury. Sharp turns and unsuccessful landings threaten to rupture the lateral ligaments of the knee joint. Such damage cannot be cured without qualified help. Rupture of the cruciate ligament, which can occur with unnatural eversion of the knee, requires surgical intervention and long-term rehabilitation.
How to avoid injury
There are accidents when injury cannot be foreseen and avoided, but more often, knee injuries can be prevented if you approach classes wisely, namely, follow a number of recommendations from professionals:
Choose qualified teachers. An experienced choreographer will not give wards tasks that do not correspond to their level. Complex elements, jumps and supports require the necessary physical preparation, which is developed gradually.
Do not neglect your warm-up. Light movements before the main lesson are important to prepare the body for stress. "Warm" feet and knees will be less prone to sprains and sprains.
Don't forget about stretching, which makes the ligaments elastic and the muscles flexible.
Develop the muscles of the whole body so that muscle imbalances do not occur. In addition to classes in a dance studio, regular physical education in the gym or at home will not be superfluous.
Wear comfortable clothes for dancing. Many dancers use leg warmers to keep their joints warm. And, of course, special shoes. Whether ballet slippers or ballroom shoes, they are designed specifically to reduce the risk of injury during rehearsals and performances.
5 tips to make progress in dancing
Is it possible to quickly improve your dancing skills with a few simple and effective steps? Yes! Read our tips to improve your dance technique.
Whether you're a beginner or an experienced dancer, whether you're into ballet, modern jazz, hip hop, or any other style, these 5 tips will help you reach your peak.
Would you like to change your dance costume while keeping the same clothes? This can be done with a single accessory or piece of clothing - a favorite item that can be worn in many ways.
Depending on your style of dancing or how you feel at the moment, you can wear this piece however you want right now to give yourself a whole new look.
Your dancewear is part of your expression, so get creative by choosing an outfit that reflects your personality. Mix styles and develop your creativity.
What dancer has not had difficulty maintaining balance during the batman retreat or when performing a pirouette without a somersault?
To keep a good balance, remember this: when you move into a half-pointe position, automatically think about getting taller, as if someone is pulling you up. Press down on the ground with the foot that touches the floor to keep a firm footing. Also pay attention to the muscles of the core: tighten the stomach, imagining that the navel should touch the spine, and tighten the gluteal muscles.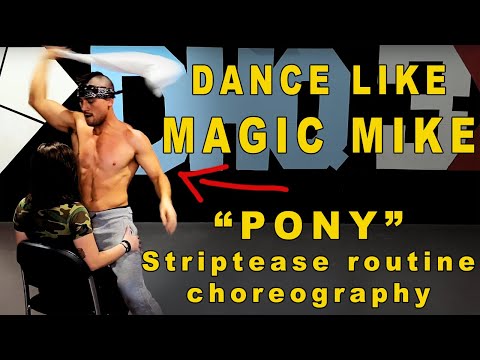 Dancing is not always easy to gracefully express yourself and see your body moving smoothly and elegantly. However, viewers often pay attention to the upper half of the dancer's body. To become more graceful, try to move in a relaxed way and keep a natural expression on your face. No one should notice the slightest sign of effort in your eyes!
Free your head and let it move, don't tense up. Do not spread or close your fingers as if you are holding something. A good dancer should have "light" hands. Your fingers should be controlled but relaxed (imagine water dripping from your fingertips and focus on the sensation).
Watch how you hold your hand: from the shoulder blades to the very nails. Keep your elbow from "falling" by taking care to support your wrist. Good support and resistance will help you shape curves that are smooth and elegant!
Flexibility is not required in dance, but it remains a highly sought-after characteristic for many dancers nonetheless.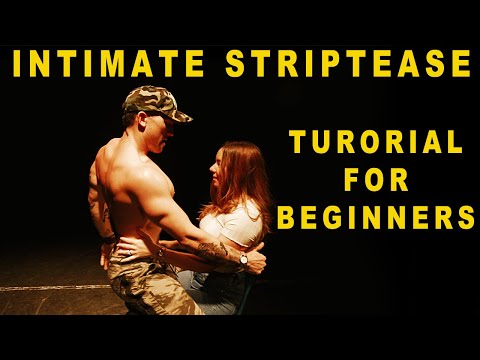 If it is not an innate trait, it can be developed gradually, with patience and care, given the capabilities of your body.
To make your body more flexible, we recommend a special exercise - splits . It is recommended to perform it only under the supervision of trainer ! Find a trainer at All Do Sport to train efficiently and safely.
First, warm up for 10 minutes, alternating several basic exercises. Sit on the floor with your legs together in a butterfly position and do a few rolls on your back. Then warm up your legs with a few exercises, do a series of jumps and a few deep lunges, and move on to the next:
Execution: lie on your back and put your feet on the wall. Use your hands to move as close to the wall as possible. Touch the wall with your buttocks. Straighten your legs up and stretch your toes, keeping your feet and knees together. Legs and buttocks should rest on the wall. Start slowly spreading your legs apart. Lower them down to the most extreme position. Fix this position and try to relax, allowing gravity to push your legs towards the floor. Lightly press your hands on your feet. Gradually open your legs wider and wider, stretching your muscles.
Breathing: inhale deeply and exhale slowly throughout the exercise to relax and oxygenate your muscles. This will gradually help your body become more flexible.
Safety tips: make sure you keep your buttocks firmly against the wall and your back against the floor throughout the exercise. Pull in your stomach and lower your legs as low as possible, but not with force!
Do this exercise once every 15 minutes.
If you are already flexible enough, put on ankle weights such as Gym Weight Domyos. They will increase muscle tension and add extra inches to your stretch!
Before the performance, it is important to take time for yourself and relax.