How hard is it to become a professional dancer
Is It Worth It to Become a Professional Dancer?
It depends.  Why are you wanting to become a professional dancer? Is it for the fame... Is it for the feeling you get when you perform in front of an audience... or is it because you love sharing stories with the audience.
Here are 8 things to consider before deciding on becoming a professional dancer:
The Uncertainty
The Briefness
The Auditions
The Physical Toll
The Unknown
The Passion
The Potential
The Verdict
For many of us, dance has been a way of life for as long as we remember. We can't imagine doing anything else except becoming a professional dancer. There was a line that was drawn, and all of a sudden, we're no longer just dancing for fun, but so that we can make dancing our full-time job.
So should you have a career as a dancer? Yes, you should if you're passionate about it.
Everyone knows that becoming a professional dancer is an uphill battle and a constant struggle, and it's one that might not pan out. Our dance blog is here to explore whether becoming a professional dancer is really worth it.
The Uncertainty
As a professional dancer, there's a level of uncertainty that can (and should) make every dancer a little anxious. Your career could end abruptly in a way that other jobs simply don't. Most employees experience an injury and go back to work as usual — your career as a dancer depends on being in full physical condition.
There's also a deep level of uncertainty for dancers in terms of whether or not they'll get into the performance or company or school they want if any at all. Dancing competition only gets more intense as you get older and more invested in making dancing a career. You can no longer be the best at the studio — you have to be the best among dancers who are all likely the best at their studios, too.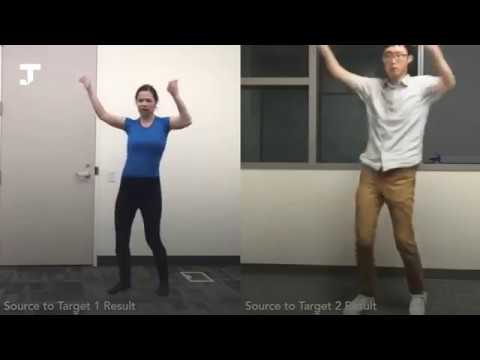 The Briefness
A study by Princeton revealed that professional dancers believed their careers would last an average of 37 years. The reality showed that most careers average about 15 years. If you enter the world of professional dancing at the age of 18 or 19, there's a good chance that your career will be over before you turn 35.
To be fair, this doesn't mean you shouldn't be a professional dancer. But it goes to show that you'll need to have other career prospects in your life. Your dance career is almost guaranteed to end before you'll be ready for retirement, which is why it's so essential to have other career plans in mind.
The Auditions
When you're auditioning for a role and there's a smaller audition pool, you have a much better chance at getting picked to be in a show. Professional dancers often go through months of auditions, perhaps even years, before landing a spot. All the while, they'll likely need to support themselves financially by working another job (though anyone who reads this dance blog knows that auditioning is a full-time job in itself).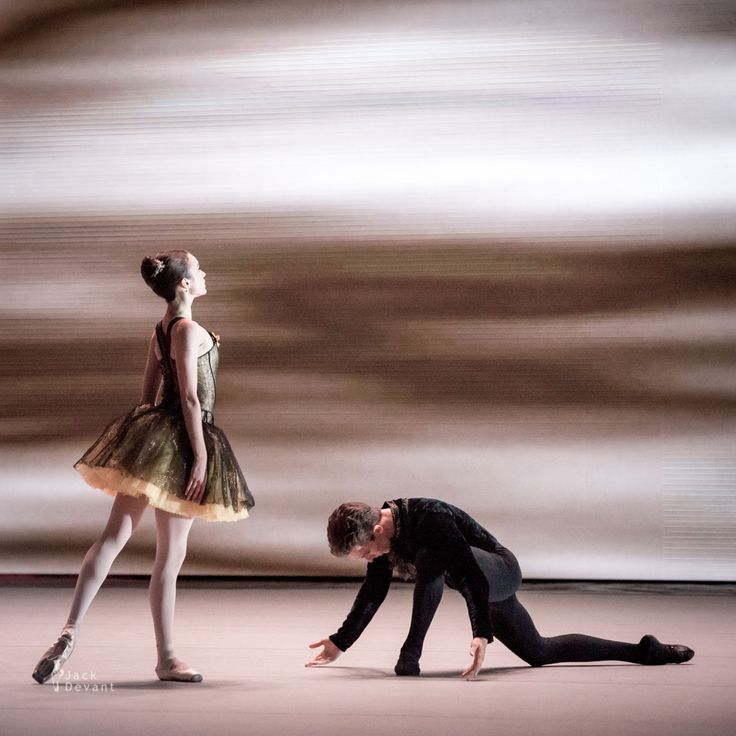 As a professional dancer, you'll need to constantly keep your cool and not let rejection get to you, which is one of the toughest possible things to do. Things will get unbelievably competitive, and you'll need to pick yourself up, again and again, to make it in the industry.
Of course, every job requires applications (auditions) and, if you're lucky, interviews (callbacks). This isn't unique to dance, but it's more common to be one of a dozen people applying for a job versus one of a hundred people auditioning for a dance role.
The Physical Toll
Tendinitis, stress fractures, torn ligaments and tendons — the list of dance-related injuries is practically endless. Putting your body through dance is one thing, but making the switch to having it be a full-time job is something that very few can ever truly prepare for — and it's a career that nearly everyone struggles to maintain.
Sometimes you'll have to dance through the pain, even though you'll risk further injury and having to cut your career short.
Sometimes you might have to pay for surgery and physical therapy and experience the financial loss that comes from weeks spent in recovery.
Unlike the NFL and the NBA and other professional sports, you'll likely make less than $50k a year as a dancer. It's hard to financially prepare for the physical toll that often comes with dancing. If you're interested in how much ballet dancers make, we research it in this article >>How Much Do Ballet Dancers Make<<.
The Unknown
You can focus all you want on the feeling of being center stage. You can fantasize about that day for years, and work tirelessly to make that happen. But the truth is that until you begin pursuing life as a professional dancer, you won't know what it's like.
You might get into the audition phase, give it a couple of months or a year, not experience a breakthrough, and feel like it's time to try something else. You might experience a lot of success, but then become disenchanted with the politics (though to be fair, every job has its own set of politics and bureaucracy).
This is just a reminder that while you might think you've thought everything through, you won't know what to expect until you try to break into the industry.
The Passion
Of course, if we're going to focus on all the negative sides to professional dancing, our blog thinks it's only fair to focus on the positive. The truth is that for so many dancers, their love of dancing and passion for the art overrides all of the drawbacks. So even though things can be outrageously challenging and competitive and painful, both physically and emotionally, dance is so emotionally fulfilling that it can absolutely all be worth it.
We're not trying to scare anyone from pursuing the life of a professional dancer. But we think it's essential to consider all the realities, the good and the bad, that come with professional dancing.
The Potential
Misty Copeland 📷REGAN CAMERON
Just like a professional career in sports which will end at your mid to early 30s.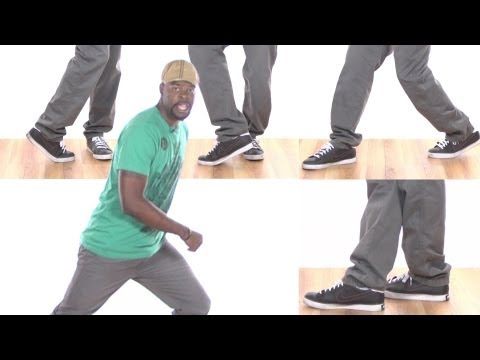 The experience and knowledge learned while being a professional dancer is priceless. And the potential can be limitless, but it starts with an understanding that you are MORE than just a dancer. You're an artist, a creator, an educator, a mentor, a coach, a storyteller, an influencer, and a leader. After your professional career, you can get into studio ownership (alone) or with a business partner or more teaching online & at a studio, or choreographing, or curriculum building, or consulting, or speaking and coaching.
The Verdict
Unfortunately, our dance blog can't make any decisions for you. But we can present both sides of the coin to the best of our ability, to help you make an informed decision. If you decide that dancing for fun and enjoyment is going to be a lifelong hobby and sport, that's awesome! If you decide to pursue a full-time career as a dancer, yaaaaasss you go. If there's anything that More Than Dancers knows, it's that there's no wrong way to dance.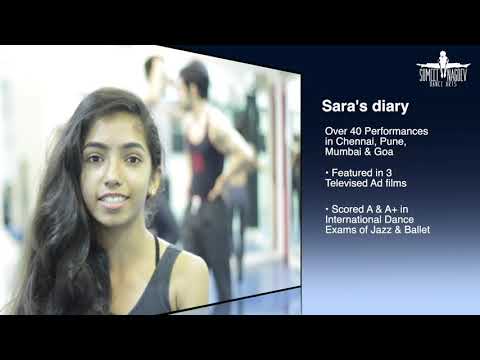 And that you can make it a great living doing what you love. Good luck figuring out your path, and keep coming back for even more articles, posts, memes, videos, and everything in between.
...and never say never, because limits like fears are often just an illusion.
For Late Starters, How Hard Is It to Become a Professional Dancer? 3 Who Know Offer Their Advice
The ballet world is filled with stories of dancers who first pointed their toes as toddlers and became professionals as teenagers. But what about those who started ballet as teenagers—and then realized that they wanted to make it their career? Their experience can be as thrilling as it is overwhelming, and also inspire a bit of panic. Late starters might wonder: "How will I ever catch up to the level of my peers, and what do I need to do to make that happen? Is it too late for me to ever become a professional?"
When Minnesota Ballet dancer Ximena Azurmendi took her first ballet class at age 13, falling in love with ballet was the furthest thing from her mind.
In the summers she would study jazz and aerial dance in her hometown of El Paso, Texas, and her mother and aunt suggested she give ballet a chance. Still, she resisted the idea. "I thought ballet seemed boring, but my mother, who wanted to be a dancer when she was younger, kept encouraging me to take classes," says Azurmendi.
It wasn't long before she changed her mind about ballet. "My mom was like, 'I told you so.'" By age 15, Azurmendi realized she wanted to try to become a professional.
Minnesota Ballet dancer Ximena Azurmendi took her first ballet class at age 13. Alan Huerta Photography, Courtesy Minnesota Ballet
For Alejandro González, who grew up in Venezuela, beginning ballet lessons at 16 also started as a way to improve technique in genres he was already training in—in his case, break-dancing and contemporary. He'd also been around ballet for years since his sister, Karina González, now a principal with Houston Ballet, performed with Ballet Teresa Carreño in Venezuela.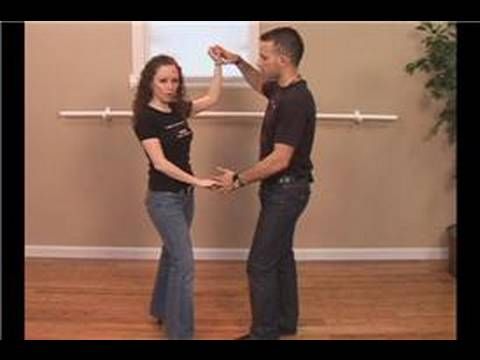 "When I'd go to watch her perform, I was always paying attention to what the guys were doing onstage. I liked watching their jumps and turns," he remembers.
It was Karina who first suggested that he give ballet a try. For Alejandro it started as a hobby, but, after a year of training, Karina noticed a lot of improvement and suggested he attend the summer intensive at the Houston Ballet Academy, where he trained for two years. He went on to attend Oklahoma City Ballet's summer intensive in 2017 and was offered a studio company position. Two years later, he was promoted to the corps and will continue into the 2021–22 season as a soloist.
Alejandro González in Oklahoma City Ballet's Nutcracker. Jana Carson, Courtesy Oklahoma City Ballet
For Azurmendi and González, ramping up on classes during their first years of training helped them begin to catch up with their peers. Azurmendi's family relocated to Florida so that she could train with Magaly Suárez at The Art of Classical Ballet before attending Alexander W.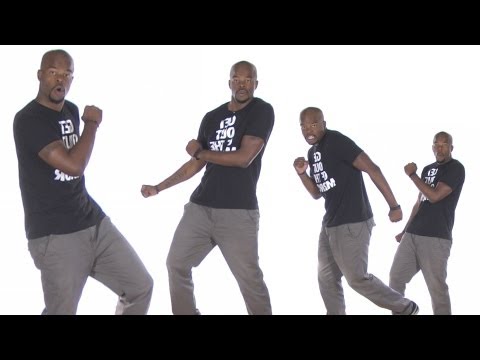 Dreyfoos School of the Arts. (She continued private lessons with Suárez when possible.) González trained every day and supplemented his regular ballet schedule with classes for students ranging from 6-year-olds to adults. In the age of digital media, the two dancers also say watching ballet videos online helped them gain better understanding of the art form.
Taking lower-level classes is a strategy for late starters recommended by San Francisco Ballet School teacher Jason Ambrose, who began ballet at age 17. "I don't think beginners realize how easy it is to learn bad technical habits and how hard it is to relearn correct technique," he says. Ambrose credits his own progress in ballet with taking classes with younger students during his early years of training, as well as performing modified combinations in his regular classes at the direction of his teacher, Ana Maria Martinez of the Virginia Beach Ballet Academy. "Learning steps slowly and correctly is the foundation of technique," he says.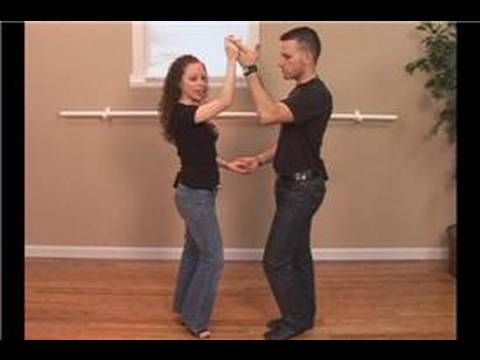 Jason Ambrose. Chris Hardy, Courtesy SFB
Finding balance between having realistic expectations and not getting discouraged can be an uphill battle for late beginners. While it's important for all dancers to focus on their individual journeys, Ambrose also believes that late beginners who want to become professionals need to pay attention to their peers in order to have honest self-evaluation. "The ballet world is very competitive, and the higher you aim your sights, the fewer job opportunities are available," he says.
Yet evaluation of one's abilities is not the sole responsibility of ballet students, who are often very hard on themselves. If you are a late starter, your teacher can make or break your experience. You want to work with a motivating, encouraging instructor you trust. "My teacher, Ana Maria Martinez, was very honest with me about time being of the essence, but likewise was persistent and patient," says Ambrose. "When I first started ballet, I would sometimes skip class for a week because I was so discouraged.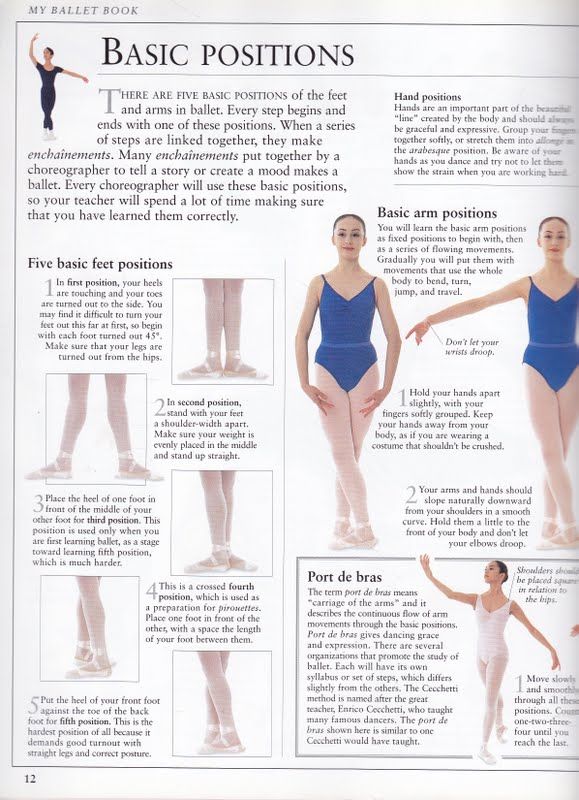 But she would call me and say, "J. Ambrose, are you coming to class? I want you to come."
The million-dollar-question for those who want to go professional is always: "Is it too late?" The answer is ultimately up to each dancer, but Ambrose encourages the choice, despite what one's detractors might say. "Why not? Go for it," he says. "No matter what happens, I think you can have peace with an experience when you know that you gave it your all. At the end of the day, the only thing you will regret is not trying."
How to become a professional dancer?
Many young people today do not just want to learn how to dance beautifully, but seriously dream of becoming a professional dancer. This unusual profession attracts romantics and connoisseurs of beauty.
More often only girls and young girls dream of becoming dancers, fascinated by the light and air images of ballerinas. Indeed, what could be more beautiful than shine on stage, receive flowers from fans every evening and listen to applause! This magical picture is mesmerizing, and the prospects become gray an office worker cause only bouts of melancholy.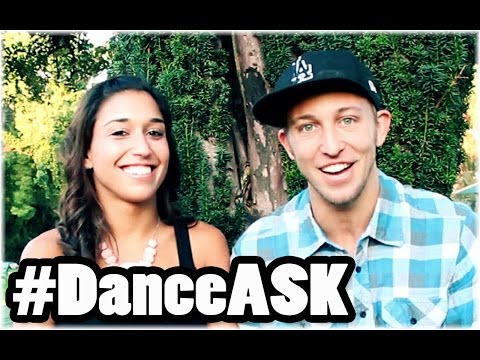 However the path to the top of a career as a professional dancer is not as easy as it could be appear at first glance. As in any business, this area is filled not only beauty and smiles, but also difficulties hidden from the eyes of the audience.
Before than to make a decision about choosing a profession, the future ballerina, as well as her parents should know what is hidden under the beautiful title of "ballet dancer". Costs note that in many professional groups the position of a dancer sounds as a "ballet dancer", regardless of the stylistic direction of the choreography.
Consider advantages and disadvantages of such a profession as "dancer" or "ballet dancer". Assessing them, it will be easier for you to make an important decision or to abandon it.
What Pros and prospects are given by the profession "ballet dancer"
- Excellent physical shape on throughout life. Professional dancers are distinguished good physical form.
In order to have the correct posture, thin waist and tightened hips, dancers do not need to visit gyms and fitness clubs. The physical form remains ideal in the process of daily performance of their professional duties. Work schedule for dancers so saturated, and the physical load is so high, that all this is not allows people in this profession to gain excess weight.
- Opportunity to see the world in within the framework of professional activity. Occupation dancer associated with active touring activities. Typically the most famous choreographic groups visit major European cities, and all without exceptions continents and countries. Work schedule provides dancers a wonderful chance to see the world without spending your own money on it.
- Fame, admiration, recognition and love of the audience. An integral attribute dancer's professions are the love of the audience, applause and, finally, the real glory. Choreographic activity will become an ideal profession for those who childhood to strive for admiring glances and under the footlight feels like fish in the water.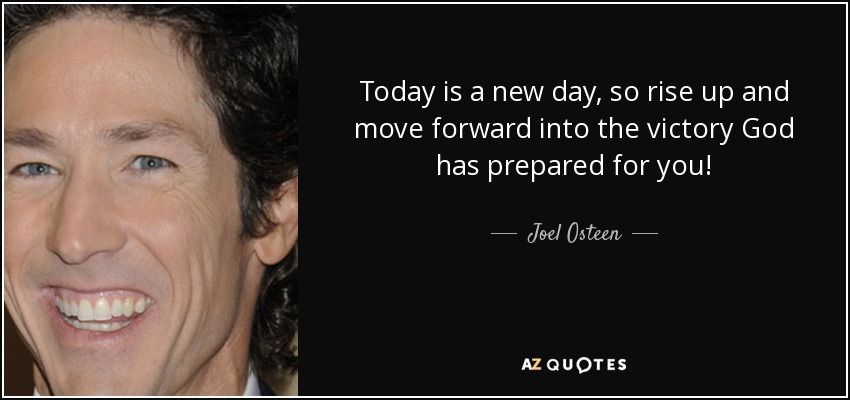 Dancers on stage live a special life. Many people are attracted to profession with an incomparable feeling of flight and the release of adrenaline into the blood under thousands of admiring glances.
- Profession is a favorite occupation. Most often, dancers become by vocation those people for whom choreography is a favorite pastime that has become a profession. Highly it is difficult to imagine a good professional dancer who would not love my job. Here, more than anywhere else, burning eyes and emotional dedication. This becomes possible only if the dance is for of a person is the most favorite occupation in life and the only possible choice professions.
- The profession is related to beauty. The work of a dancer perfectly develops a sense of style. Professional dancers - some of the most beautiful people in ordinary, everyday life. Thanks to daily work with stage costume and make-up people of this profession harmoniously develop a sense of proportion and aesthetic perception.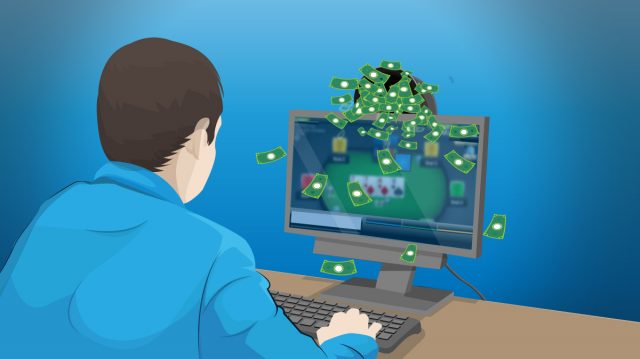 - Dancers are always in the focus of the media, on the TV screen. One one of the advantages of the profession is the fact that dancers can often be seen central television channels. Concerts with famous bands broadcast on TV quite often. In addition, dancers are often invited to participate in the filming of video clips and commercials. For many young people and girls, this becomes a significant incentive to choose dance art business of a lifetime.
- Possibility to create your own dance school. Very often a logical continuation the career of a dancer becomes the career of the owner of a choreographic school or dance group leader. This enticing prospect attracts very many future stars of the scene.
Underwater stones of dance art as a profession
- Daily physical labor. Having done choreography by their profession, young people must be prepared for the daily hard work. Many hours of training at the ballet barre, rehearsals and staging new dances, mastering unfamiliar styles, mandatory attendance master classes from famous choreographers, as well as evening performances on stage.
Often you will have to perform in open areas under the scorching sun in heavy suits. Becoming a dancer, you will no longer have the opportunity to relax, as it is necessary always keep yourself in shape.
- High risk of injury. Rare there is a dancer who has not experienced at least one professional injury. dancers hurt ankles, knees, tear back, damage ligaments. not excluded fractures and sprains. It must be remembered that the body is a working dancer's instrument. In case of damage, we can talk about professional unsuitability and parting with a career as a dancer.
- Age restrictions. Century the dancer is short. It is unlikely that you will be able to shine on stage and be a soloist after as a dancer turns 35 years old. Since this age is associated with the heyday vitality, sunset in the professional sphere can lead to unwanted psychological consequences, the development of depression and feelings of inferiority.
- Difficulty balancing work and personal life.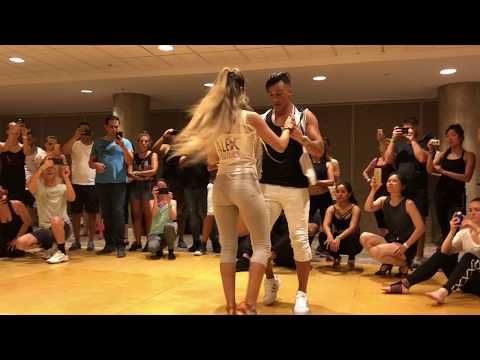 Unfortunately, very often professional dancers fail to create a family, become a happy mother and wife. Due to the tight touring schedule, the free time of the dancers is very limited. At the same time, heavy loads can cause hormonal disruptions and reproductive difficulties in women.
C where the dancer begins
For in order to become a dancer, first of all, you need to get an initial choreographic education. The most successful in the profession are those who I started dancing in early childhood, at the age of 5-6 years. Already at this time girls and boys are accepted into choreographic schools, which issue a certificate according to their ending. At this stage, a great responsibility lies with the parents, who should notice in time the giftedness and ability to dance in their child.
To make no mistake, just bring your child to the choreographic school for viewing. Here, experts will determine exactly how successful they can become.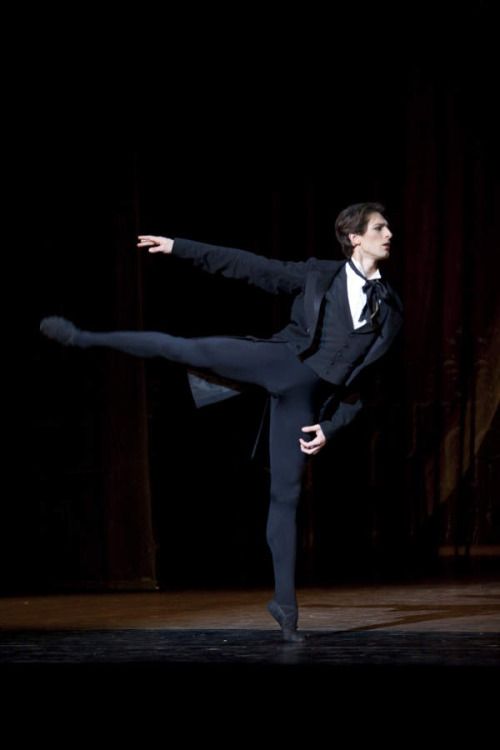 child in dance art. As a rule, to determine giftedness and the potential ability to learn to dance in a child is possible already at the age of 5 years.
Requirements to those entering choreographic schools
dance school, an aspiring dancer will need to continue their education. At the same time, it is desirable to constantly dance in some choreographic team, gaining performance experience.
How as a rule, choreographic schools, studios and colleges present to applicants similar requirements:
Talent, creative giftedness.
Musicality, perfect ear, sense of rhythm.
Compliance external and physical data to the requirements of the school, college or dance team.
school, the competition commission evaluates with prejudice such data of applicants, like height, weight, stretch, flexibility, plasticity, eversion, ballet length step, as well as the presence of an ear for music.
Remember that ideal data only opens the door to the world of dance opportunities. Whether you become a successful dancer depends on how much work and hard work will be applied to talent and creative endowment.
Even if your desire to conquer world scenes is very strong, remember that the profession a dancer is a way of life that not everyone can do.
So, choose the profession of a dancer if any other activity for you is completely unthinkable, and you see yourself only on the stage. In this case, high the chances that you will become not just a professional, but an outstanding, famous dancer.
Valentina Nikonova /teacher in folk dances, especially for the portal SportSamara.ru/
Professional or amateur
Sooner or later, every lover of moving beautifully into music faces the question: does he do it "for the soul" or wants to develop as a professional dancer. This choice is really not easy, therefore, when making it, it is necessary to take into account all the pros and cons of a particular decision.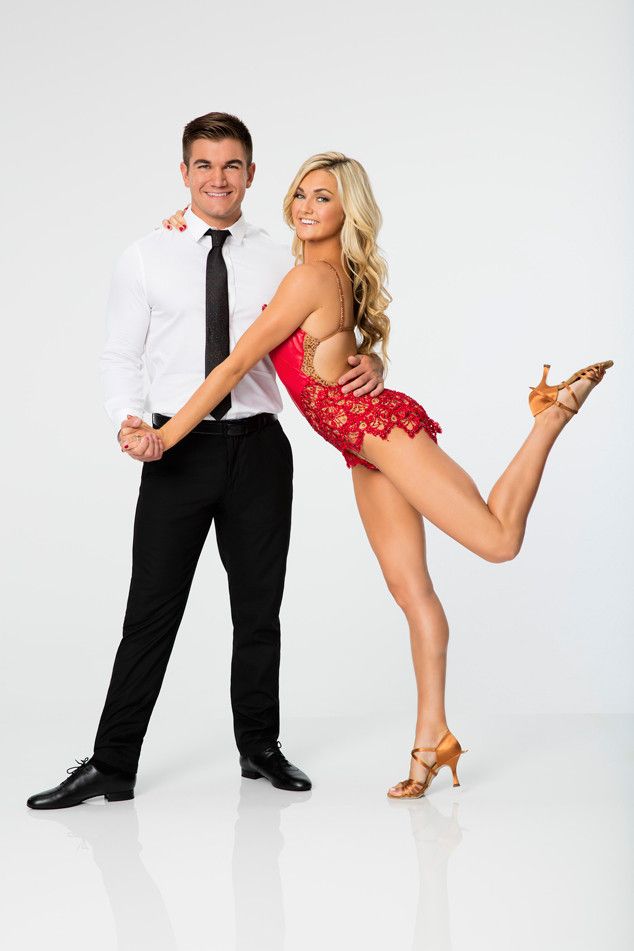 Sergey Alekseev and his partner Yulianna Lomako
Practice "for the soul"
Pluses
You can dance with anyone you want, in a mode that is convenient for you.
Without haste, calmly, at a pace that is comfortable for you, work on your skills.
You can perform at amateur competitions when you have a desire and mood and enjoy participation. And you can perform with demonstration numbers at holidays and festivals, not competing with anyone, but simply enjoying the very process of performance.
There is time and energy left for something else in life, except for dancing (work, study, personal life, other hobbies). And this is very valuable!
Dancing is not a major financial expense.
Let's sum it up: non-professional dancing is a pleasure, requires a minimum of nervous, time and financial costs, develops you, but does not completely absorb, leaving room for something else good in your life.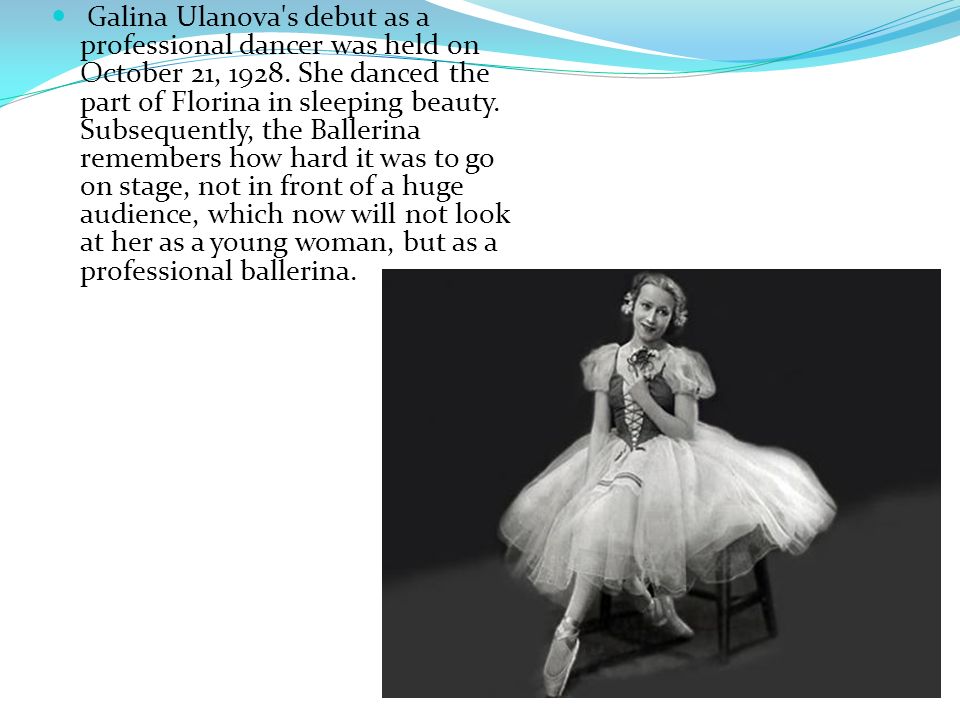 Cons
Perhaps sometimes you will be a little jealous of the level of skill of athletes at competitions and a little sad about your own unrealized dancing potential.
Being an athlete or a professional dancer is...
Pros
A sports career gives you the opportunity to dance at competitions beautifully, more beautifully, more and more better, more precise, more technical, more dynamic, more amplitude, more musical... Compete, grow and achieve new peaks of skill, to realize oneself in this art form.
You have a chance to make dancing your profession, and this is an exciting path.
Willpower and character are tempered by regular training.
Life is very interesting: you always know what you will do today and tomorrow. You have specific goals, a specific training plan. You get a lot of pleasure from your progress in dancing, from winning competitions.
There are many beautiful people around you, because dancing is a world of beauty.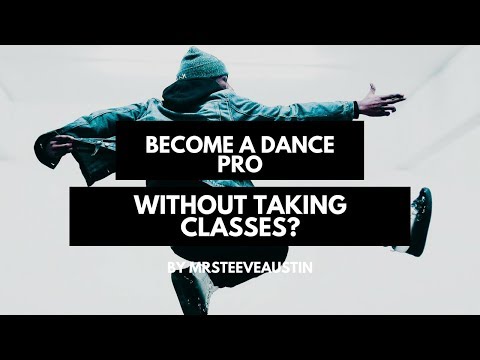 Cons
The first and main idea that I want to convey is that it is very, very difficult to seriously engage in dancing. It's nice to look at professional dancers, but it's not easy to be in their place.
This is due to the fact that for a successful sports career it is required to devote a lot of time, mental strength, finances to classes, to regularly endure heavy physical and moral stress, it happens to get injured.

To devote a lot of time means to train almost daily for 3-4 hours. On weekends, be ready to go to competitions that take almost the whole day, taking into account the preparation for the tournament (warm-up, hairstyle, makeup, road).
Most often, athletes "live" in the gym.
The consequences of such a dedication to dancing, I think, are understandable - this is the lack of time and energy for another career outside of dancing, and the dissatisfaction of family and friends that they do not see you, and the inability to engage in other hobbies, etc.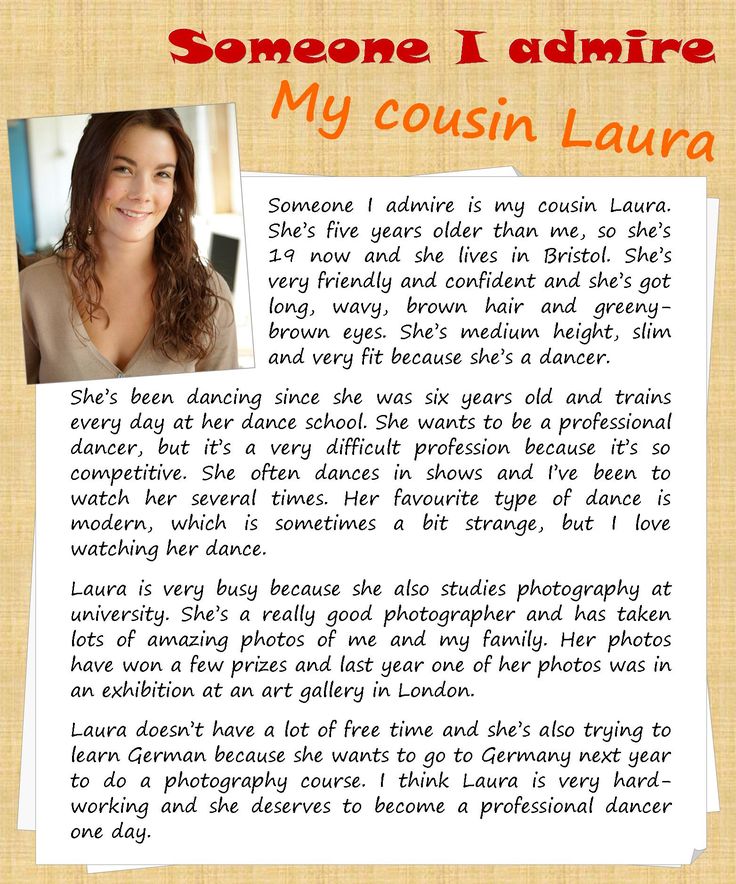 Physical activity, correspondingly high.
Moral burdens also take place. This is dissatisfaction with the results of the competition, and quarrels with a partner (partner), and pressure from family and friends who want to see you next to them, and not in the hall, and many other factors.
The more you devote yourself to a sports career, the more serious the moral burden.
There are injuries and occupational diseases. The most commonly affected are the feet, knees, back, and neck.
Profession - dancer
We talked to our teachers - extremely experienced dancers and asked them to tell their dance stories. What is it like to be a professional dancer and teacher?
Interesting? Let's find out!
Valery Katsyr
Valery Katsyr told us that he did not want to become a dancer at all: his mother brought him to the hall. And she did it regularly, because at first little Valera did not really like dancing.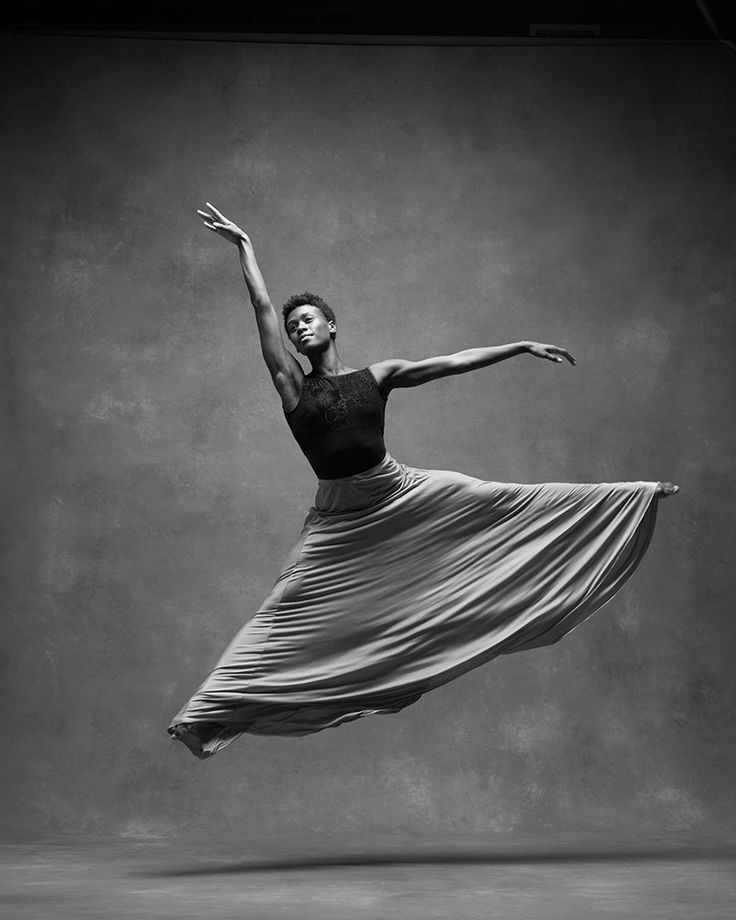 And only after some time, when he began to really dance, and not perform memorized steps, when he began to enjoy and satisfy himself after each training session, he realized that dancing was his life, and he simply had to become a professional dancer!
But more than one year of hard work, training, performances passed between understanding and real achievements.
He has been dancing for 20 years, but he still continues to hone his skills, spending most of the day in dance halls, that is, most of his life.
Valery admits that he had everything in his career: injuries, losses, failures, parting with partners and looking for new ones. All this took a lot of time and effort, sometimes I wanted to leave it all, but he saw the goal ahead and walked towards it.
Let's remind that now Valery Katsyr has the status of a master of sports in ballroom dancing, but he still continues to develop, learn and take lessons from other professionals.
Maria Makhotko
We would like to introduce you to Maria Makhotko, a master of sports in ballroom dancing.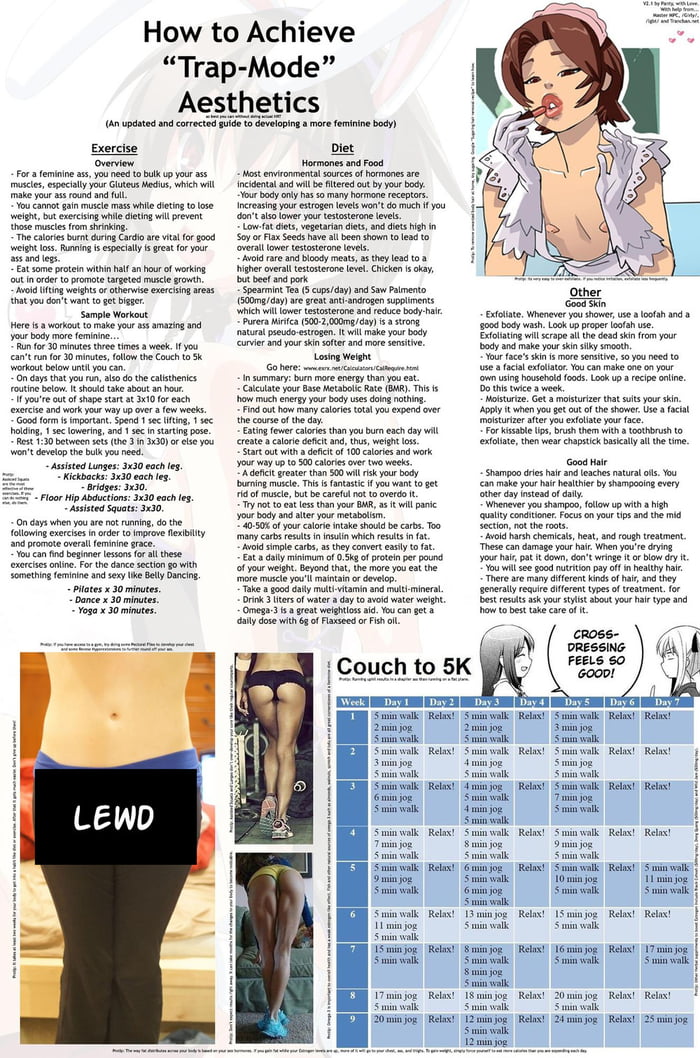 And she also has something to tell us!
L: - Hello, Maria! You have been dancing since childhood. What achievement do you consider the most important?
M: - It's very difficult to choose just one. You are constantly trying to develop and improve yourself. The main dance achievement is that I have been dancing since the age of 5 and still can't quit.
L: - In addition to being a professional dancer, you also teach dancing. What do you like more?
M: - It's completely different and it's hard to compare. I used to think that dancing, but now, when you watch how people progress, develop, studying with you, it's very nice!
L: - In addition to ballroom dancing, what directions attract you?
M: - There is no limit to perfection...I am actively involved in bachata, Argentinean tango and salsa. I would like to develop in these areas. Although there are still a lot of plans, but time gives limitations.
L: - At what age did you start your dancing career?
M: - I have been dancing since I was 5 years old.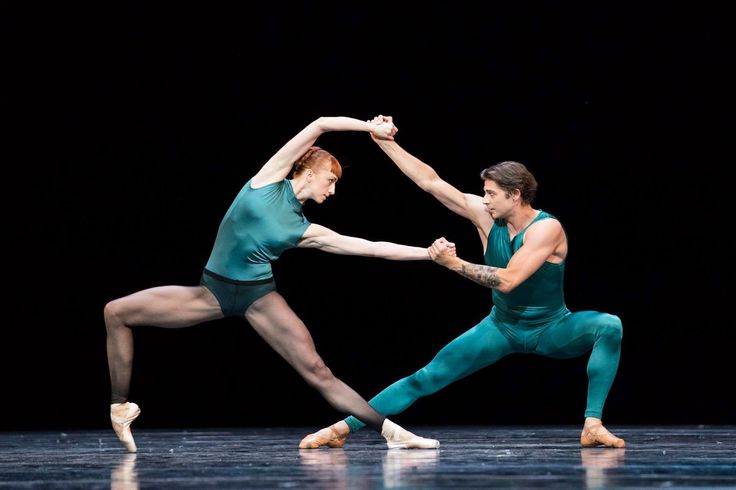 I danced everywhere and always, therefore, at some point, my parents simply could not stand it and sent me to a dance studio.
L: - Tell us about your hobbies. Is there time for anything other than dancing?
M: - I knit. There is even a dream to knit a tablecloth. I also love other sports very much, such as football, hockey, biathlon, athletics, figure skating, so if I have free time, I watch TV or go to stadiums.
L: - Do you have any special rituals, dance signs?
M: - There aren't any at all. I just try not to look at the competitive couples before the performance, so as not to knock down the mood.
L»: What are you dreaming about now?
M: - I dream of studying as many dance directions as possible, developing my body as much as possible in order to convey all my feelings and emotions through dance!
Sergey Alekseev
Sergey Alekseev also shared his experience with us. He admitted that he came to dancing on his own, at an age when a person himself makes a decision about his fate.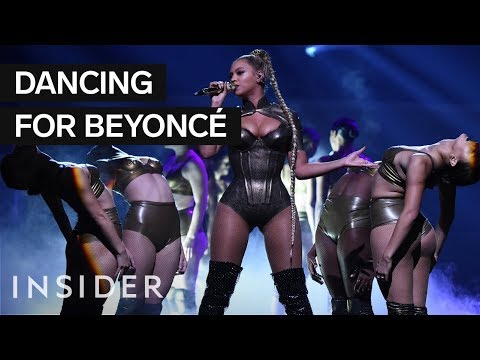 He came almost by accident - this is how the circumstances developed: he had been thinking about starting to dance for a long time, and somehow on the street he came across an advertisement for a dance studio.
Sergey made up his mind and came. And he has remained in dancing ever since!
Now he already has a C-class in ballroom dancing, he is constantly improving, participating in tournaments, going to training camps, and never stops dancing for a minute!
Sergey has advanced in this area not only as a dancer and teacher, but also as a director of productions and show numbers that are amazing in their beauty and scale. He continues to improve his level, but admits that in dancing he appreciates not a nominal title, but what people think about his work, how they perceive what he does. And this is also extremely important!
Daniil Varlamov
Daniil is a very talented dancer, master of sports in ballroom dancing, the strongest dancer in St. Petersburg according to the European program.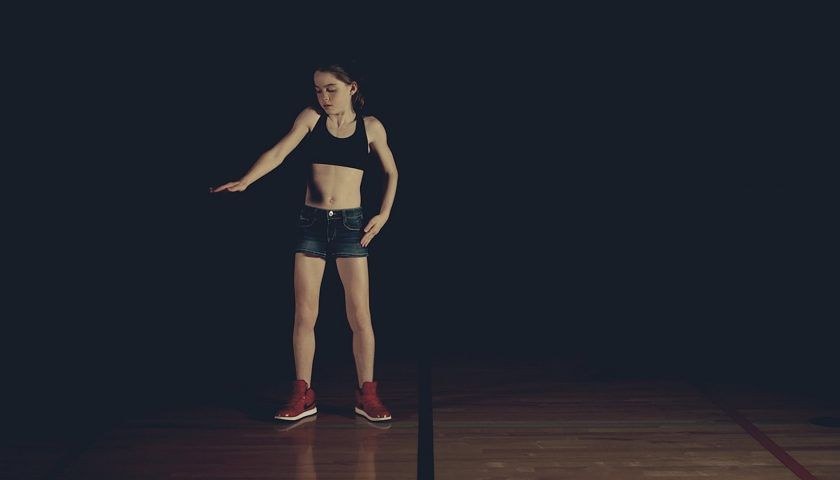 Daniil constantly improves his skills, trains with world champions and has the most serious plans for the development of his dancing destiny.
L: - Hello, Daniel! Please tell us about your acquaintance with dances and their role in your life.
D: - Role? Hmm... You could say I'm married to dancing! The first time my mother brought me to the dance, however, I must say that I tried to go to many places, the dances were near the house, I could walk in 5 minutes, but I was not eager to go anywhere at all, everything changed somewhere in six months of classes.
L: - Today you are a brilliant dancer and a successful teacher. And what is closer to you: teaching or dancing for yourself?
D: - It's hard to answer unambiguously. After all, for an adult dancer, these are two interconnected things. As Edita Daniute says: "Teaching makes you perfect". And indeed it is! In order to clearly explain something to a student, you must first put everything in your head on the shelves!
L: - What do you feel at competitions? Are you worried?
D: - Of course, I'm a little worried when the 1st round is going on or when I look to see if I've made it to the next one.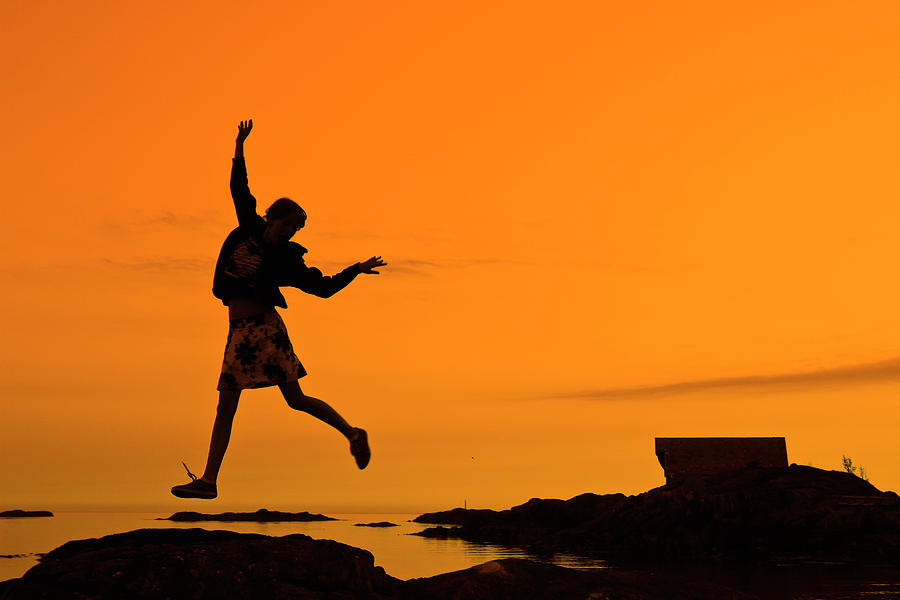 Sometimes it happens that I don't worry at all, and then it works out best. The main thing is that instead of the absence of excitement, it should not be all the same. There must be some responsibility!
L: - What do you do in your free time? How much time does it take to train?
D: - I like to spend my free time with friends, and in my spare time I really like cinema and billiards. I used to train more, but on average no more than three hours a day, 5 times a week. In this case, you do not need to be too zealous, you need to train while you can control yourself.
L: - Have you ever had a desire to quit everything?
D: - Of course it did! For example, after an unsuccessful performance or when I could not find a partner for a long time. But such a negative mood disappears when after a few days you come to training, put on your favorite music and start dancing, training and you realize that you love it most of all, and that nothing else will make you happy!
L: - Wish something to those who are just starting to dance.