How do dancers train
5 Simple Steps To A Dancer Body — The CORIO Method
The dancer-body. It's always been the envy of women around the globe, after all, who wouldn't love to be able to get toned and fit while doing something that's so much fun?
In this post, ex-professional dancer, personal trainer and CORIO creator Elle Kealy is sharing exactly how to get that dance-inspired look, which is something that many of our private training clients have come to us to ask for.
Before we begin though, Elle notes, "Dancer bodies come in ALL shapes and sizes. You might not see them on TV, or on stage, or in magazines all the time, because truthfully, auditions favour those of a certain height, or size, or shape, so in some sense it's a myth that if you dance, you'll end up looking like a prima-ballerina, or a contemporary dance- powerhouse.
However, you can absolutely train in a way that encourages a leaner, more athletic and svelte look, as opposed to the ripped, gym look that's popular at the moment.
"
In this post we're sharing the 5 keys to getting "dancer-fit" that anyone can do, even if you're not a dancer.
If you're looking to find out how to get a dancer-inspired body, then we'll share with you:
- What kinds of exercise work best if you want to get fit like a dancer,
- Why it's not all plies & dancing (and what you need to ADD to get amazing results)
- The little known secret to making short workouts effective and great for fat loss.
"The truth is that dancers have incredible bodies but most dancers don't get those results from the practice of dance alone. And even if they're genetically blessed, it's one thing to look a certain way on the outside, but another to be truly fit and healthy on the inside too.", says Elle.
Step #1  Cross Train (Or...mix it up!)
Professional dancers who want to get strong, lean and avoid injury train to improve their strength, agility, power, posture and endurance outside of the rehearsal room too.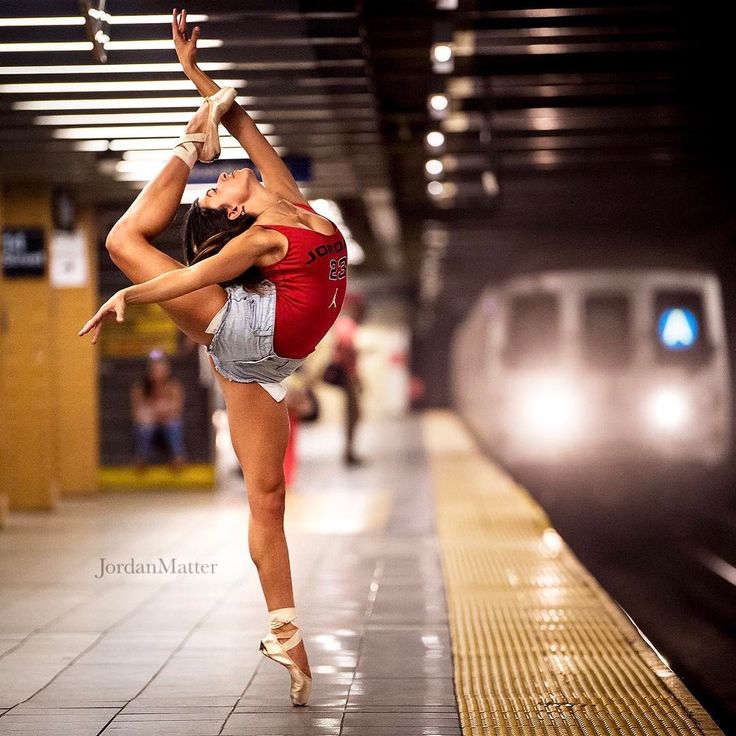 This blend of cross training helps them meet the demands of dance but also keeps their body in top condition.
When we work with private clients, and in our CORIO Sculpt class, we like using a blend of methods too, from dance cardio, to interval training, strength, bodyweight and resistance band conditioning and core strengthening exercises.
We even put cross-training elements into our cardio-focused CORIO Dance classes, which also work the core, and use bodyweight exercises to sculpt and tone.
If your goal is to get a body that's healthy, fit and injury free then all of these elements need to be in place.  
#2 Move more
Let's not underplay the most important aspect of getting dancer-fit:  Consistency.
"When I was a dancer I was rehearsing and performing each and every day, dancing for an average of 8 hours.
When I wanted to get in my best shape, I went to the gym 3 times a week on top of that to do strength and conditioning work that helped me to get definition and strength.
", says Elle.
If you're hoping to get beach-ready in 1 or 2 dance cardio classes a week and that's all you do, you'll be fitter but you won't necessarily see dramatic changes.
Try adding at least two (ideally three) HIIT or strength/HIIT workouts per week, as well as your weekly cardio, to start seeing progress, and stick with it for at least 4 weeks before analysing if it's working for you.
And don't forget to move on your days off! Walking, Pilates, barre class, these are all great ways to stay active even on a rest day.
Stay consistent and try to work your way up to enough weekly activity.  Don't let lack of time get you stuck here. If that gym class or barre studio is too far from home and you only get there once a week, try adding creative at home workouts, like The CORIO Club to supplement your training.
#3 Eat well, most of the time.
While workouts are going to improve your mood, cardio fitness and strength, fat loss 'mainly' comes from the food you eat, but it doesn't have to be dramatic shifts in your habits or a diet that get you there.
"I firmly believe exercise should never be viewed as a punishment because you ate something, or a green light to have a terrible diet. I sometimes tell my clients they're like a high performance car. Your meals are your fuel, which should always be high-grade, and your workouts are the fine-tuning, the mechanics and the design that gives you extra oomph.", says Elle.
She asserts that unfortunately, you can't outrun that mega-burger and fries just because you danced for 30 minutes non-stop. (Unfortunately, steady-state cardio alone burns less calories than you think and in some people it ramps up the hunger hormones, which is why HIIT workouts, like those in a CORIO Dance class can be more effective than pure steady-state cardio.)
Equally, extreme dieting can put your body into a metabolic mess, slowing down your metabolism and ultimately leading to additional weight gain.
Not something we suggest you try!
Instead of fad diets, eating tasty, nutritious food most of the time, and dropping the unhealthy snacks, or heavily processed foods, is enough to get most people the drop in pounds that they want.
( And yes, there's still room for a glass of wine and chocolate in a balanced diet!)
#4 Challenge to Change
You need to challenge your body to change your body. The theory is that if your body can already do something, like lift a weight, plié for 1 minute, dance for an hour, then it doesn't see the need to adapt to meet the demand of doing that activity.
So if you want your body to create muscle, to build strength or endurance, you need to consistently ask it to do something it can't already do, called a progression.
(This progression concept that we call CHALLENGE TO CHANGE is a key part of The CORIO Method, where we program each workout to continually push your body so that it changes shape and grows stronger.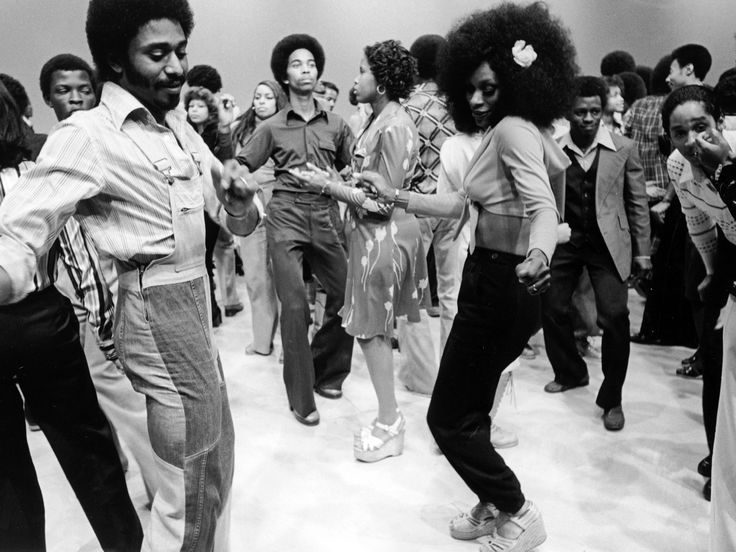 )
A progression might mean adding resistance to a bodyweight moves, increasing the time or intensity of a workout or making it harder through more challenging variations, or different rest times and repetitions.
If you're still doing the same workout you've always done and nothings working, the chances are it's time to try something new.
#5 go FULL OUT
Most dancers perform choreography "full out", which means they're really trying to move fully through every step and put all their energy into it. If you've ever tried it, it's tough!
It's a common trap to go through movements but to lack intensity. If you want to see results, add intensity by really moving as fully as possible. Straighten your arms, jump a little higher, push to the end of the timer, don't stop 2 seconds before, and focus on your technique.
And finally a little bonus tip: While traditional gym stalwarts like squats, lunges and push ups are all great ways to train (and we use them a lot of inside of The CORIO Method), there are nuances to those movements that dictate whether you're going to use your glutes more (which we want), or your inner thighs, or your quads (less ideal), for example.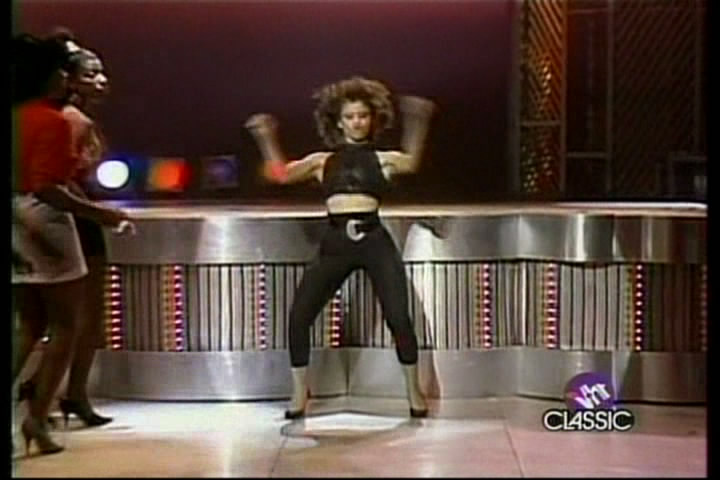 This is something that we've dealt with for our clients inside of the CORIO Club, with every workout designed to hit the right muscles, and with special programs designed to get great results when you follow the expertly designed plans.
Try the CORIO Method for yourself, with our exclusive, 7 day mini-program, which is yours when you join our in-the-know VIP list. Simply click the link below to sign up. (Those on our priority list are first to find out about special events, training opportunities and new releases, which often sell out quickly.) Sign up now and get your free 7 day CORIO Method plan.
Fitness TipsElle KealyFItnessComment
0 Likes
How a Professional Ballerina Trains for Gruelling Performances
Birmingham Royal Ballet
We've all seen enough tearjerker dance movies and the inevitable bleeding feet under satin slippers to know – ballet is no walk in the park.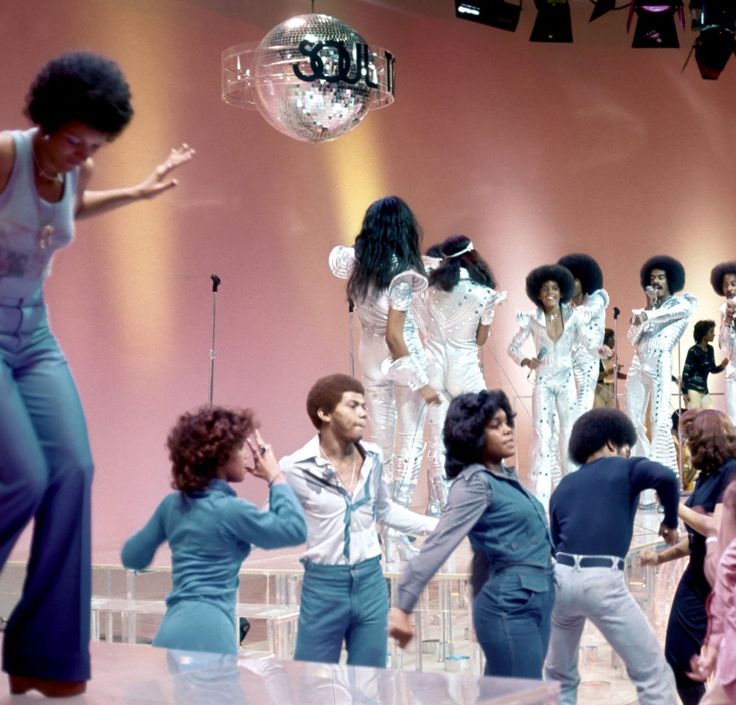 Especially when, like Birmingham Royal principal ballerina Céline Gittens, you're getting ready for what's arguably the biggest show of the year: the Nutcracker at the Royal Albert Hall in London.
'Training for a show isn't just done on stage or in a studio,' says Céline, 31, who is set to dance as the Sugar Plum Fairy in the classic, which takes to the London stage from 28 to 31 December.
Along with the hours she spends at the bar, she also spends time in the gym building muscular strength to manage those powerful jumps, and endurance to keep going through hours-long productions.
Céline's days start with an hour and 15 minutes of ballet class every day, in which the dancers warm up at the bar, then gradually progress to doing turns and big jumps. After a 15-minute break, they're straight into an hour and a half rehearsal for whatever show they're performing at the time.
Birmingham Royal Ballet
They have an hour for lunch, then back to work rehearsing for upcoming shows from 2.
30 pm until 6.30, with 15-minute breaks every so often.
'It's quite intense, but the good thing is that every day is always different routines, different dances,' the Trinidad-born dancer says.
Three days a week, Céline has to squeeze in another hour and 15 minutes of strength and conditioning work.
Her sessions start on the cross trainer, with half an hour of interval work. 'I do three minutes of really pushing high really high intensity, then one minute slow on low resistance for recovery. Then back up to three minutes of going, going, going,'
This kind of training helps build stamina for her solos, she explains. 'Usually ballet solos are about 2 and a half minutes long, so if we can sustain intensity [on the cross-trainer] for three minutes, that's perfect.'

After that, Céline's on to strength and conditioning. Her strength MO? Reformer Pilates.
It helps the dancers build long, strong muscles, Céline says, which are physically and aesthetically important for them.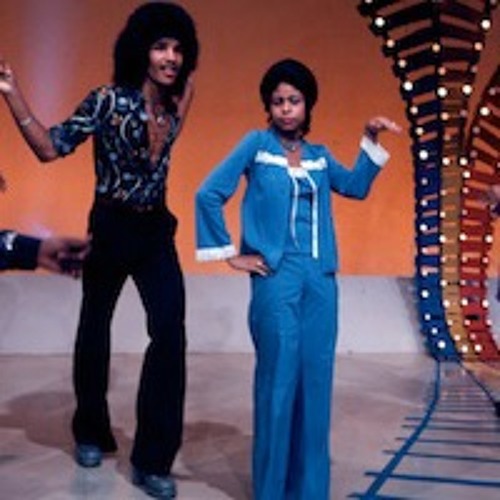 Jenny Mills, Céline's trainer, designed the programme to help Céline focus on her foot, knee, and hip alignment, and help her to activate her VMO (short for vastus medialis oblique – the muscle above the knee), her adductors (inside thighs), lower glutes and hamstrings.
'This series of exercises is done lying on a trolley on a reformer track, which is attached to the frame by springs,' Jenny explains. 'The feet are then placed on a bar of the frame, and you bend and straighten your knees against the springs' resistance.'
The lighter the resistance the more the focus is on the core, and the stronger the springs settings, the more emphasis on the leg muscles, Jenny says.
Céline starts with some static holds in a knee bend – usually for about 4 sets of 30 seconds.
'Then she progresses onto a series of knee bends changing the positions of the feet and legs from parallel to turn out, from two legs to single leg, ending with calf raises.' She usually about 10 – 12 reps in each position.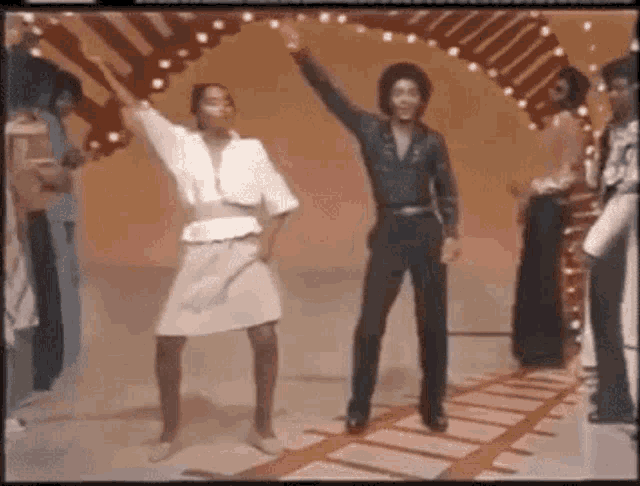 After that, it's off the reformer and onto more conventional training to target Céline's core, posterior chain, balance and endurance.
She'll do front and side planks, weighted step-ups and single-leg Romanian deadlifts – 3 sets of 8 reps in each exercise.
You get all that? Here's a breakdown of Celine's strength workout:
Ballerina Strength Session
30 minutes interval training on cross-trainer (3 minutes work, 1 minute recovery)
Reformer static holds (4 sets of 30 seconds)
Reformer knee bends (legs parallel, toes turned out, single leg, calf raises – 10-12 reps in each position)
Front plank (3 sets of 1 minute hold)
Side plank (1 minute hold on each side)
Weighted step-ups (3 sets of 8)
Single-leg RDL (3 sets of 8 on each side)
'Additional strength training is crucial for the dancers,' says Jenny. 'We want to keep them healthy, strong, fit and injury free and to meet today's choreographic demands and the rigours of a touring life.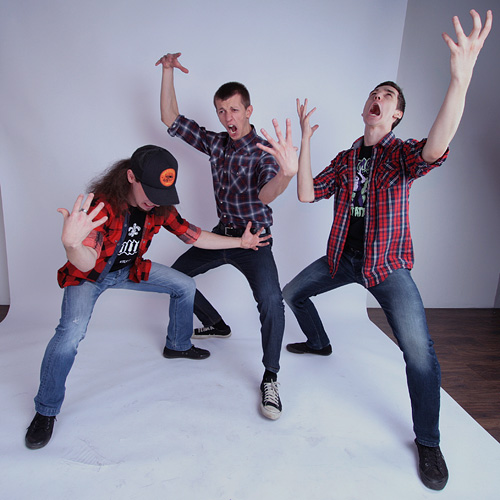 '
Watch Céline live on stage in The Nutcracker at Royal Albert Hall in December 2019.
Advice for dancers about training
There are two main types of training:
1. You come to the gym, think and talk with the team and the coach, sort out mistakes in battles and jams, that is, specifically discuss the problems that arise. This type of training takes place, but do not forget that dance is a movement, so this practice is best done once every 2-3 months.
2. You come to the hall, turn on the music and dance without stopping and without talking. In this practice, you learn to understand body language without fuss. This is the most effective method of teaching, but if questions arise and something does not work out, then remember - everyone in the hall is the same dancer as you are. Do not be shy to ask the coach to show the movement again.
Training tips for dancers
1. Remember, training in the gym is only 10% of your dance development.
No wonder they say "If you want to win, you need to leave the training last." Try to work out for 30-60 minutes on your own before or after class, work out a long-favorite element, come up with variations, or just turn on your favorite music and freestyle. If you find an interesting article or a cool video, then bring it into your workout!
2. "A good dancer's training ends at home, a real dancer's training never ends." Again, training in the gym is only 10% of your dance development. Practice a new element at home, play it in your head before bed, find videos of your favorite dancers.
3. Music.
Music, music, music. Listen to as much music as possible. Lay it out, train the score, download it.
4. Warm up.
Warm-up, warm-up and more warm-up. You should warm up very well, especially in the cold season, then you will be warmed up and all your muscles and joints will be ready for the most difficult workouts.
5. Put maximum emotion into your dance.

This does not mean that you should smile at all 32. It is enough to catch the rhythm, feel the track and convey the emotions that you feel at the moment. This is what it means to let the music take over you. You absorb the mood of the track, and then pass it through your prism and bring it into the dance. Thus, what you do becomes many times more interesting. It's like a dish that becomes much tastier when seasoned with your favorite sauce.
6. Working with a new element.
Now we are talking about the base. In hip-hop, as in breaking, not a single movement is taken from the ceiling. Each has its own little story, the name is semantic. When the coach gives you a new move, he only shows you the original move. You can always come up with your own variations after the element is well worked out. Don't be afraid to experiment. This is how your personality as a dancer is born.
7. If you have been dancing for a long time and feel that you have reached a dead end, then return to the roots, return to the base for just a couple of classes.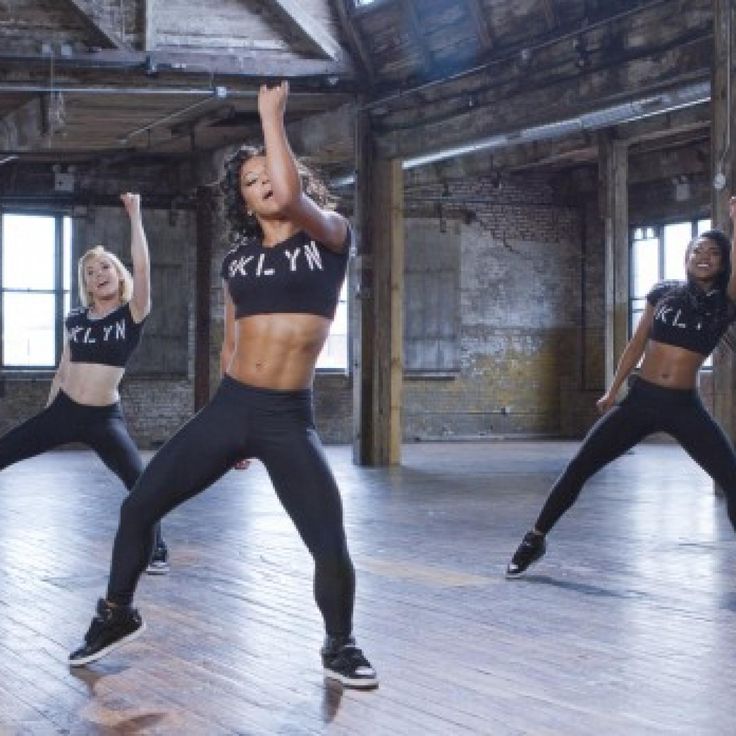 You will feel how everything falls into place in your head.
8. One of the main problems of dancers is weak legs. The jump rope is a magical tool for training legs. Only exercises should be done not for 2 minutes, but for 7-10 minutes. The results will not keep you waiting.
9. But, it doesn't matter if you do it because you "should" or "there are such points." The most important and basic - you have to catch the buzz from everything that happens.
Sign up for a free class
Just fill in these fields
and we will contact you
Hip Hop DancingDanceHallTwerk | Booty DanceTwerk | TwerkGo-Go | Go-GoBreakdancePoppingJazz FunkStretchingHouse DanceBody WorkHigh HeelsBody MadeContemporaryContemporary DanceStreet DanceRhythmDanceHall KidsStreet DancingBooty Dance | Booty DanceContemporary ChoreographyKrump | KrumpLady's StyleWaacking & VogueRagga | RaggaClub DancingBaby DancingWedding DanceExperimentalIndividualVIP GroupsHip Hop ChoreoBallet / ChoreographyBooty Dance |
Dance Directions
Hip Hop Dancing
Hip Hop Dancing
DanceHall
DanceHall
Twerk | Booty Dance
All directions
Summary of useful exercises for dancers
Brief exercises useful for dancers

Does anyone know any special chest exercises?
Well, first of all, start not from right to left, but from front to back.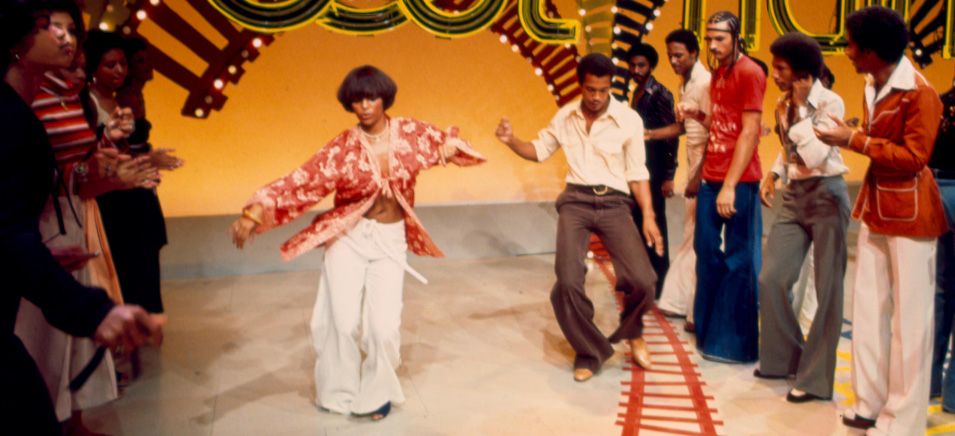 And most importantly - start SITTING. There will be no problems with insulation
. It also trains in Jazz and Yoga. There is such a feature as the rotation of the chest. As well as the pelvis.
The pelvis and head remain in place. They begin to learn from the accounts. 1 - chest to the right, 2 - forward, 3 - to the left,
4 - back. Then back. when you get used to it, begin to rotate smoothly. Shoulders don't help. Once from the 99th it should work.

Can you tell me exercises for back muscles? Regular exercises from gymnastics: lie down on your stomach and raise
queues: body (legs lie motionless, you can make movements like swimming with a breaststroke), legs
(do not raise the body), legs and body (you can hold your legs with your hands, arching the wheel )

How to pump up the muscles that move the foot in the ankle joint? Rise on toes to the maximum and stand
1 minute. 5 approaches. When it becomes easy - 2 minutes for 5.
Etc. up to 5 minutes. Then you pick up the weight and start all over again.
Another good thing is running. but not just, but a slow run, at every step you jump as high as possible, and at the same time you pull your socks and knees. Another good thing is step-hops in quick, for those who are engaged in sports dancing.
How to stretch the instep? You put the foot of one foot on the bench with the lift down and lean on the weight, but not too much so as not to pull the ligaments. And you pull. Same thing with the other leg. If there is no bench, the same can be done on the floor, with each foot in turn, or both together, leaning on the hands. when doing leg raises, make sure that the weight is on the inside of the foot. In other words - so that the ankles never diverge to the sides. The same thing - when doing on one leg - push the ankle inward.
How to train endurance and GPP (general physical training)? a) Conventional methods: swimming, skiing, aerobics training, any outdoor sports (football, basketball), running (some trainers suggest that the muscles are not clogged with monotonous running movements, do not run long distances, but do a 100 snatch - 200 meters, stop, next jerk, etc.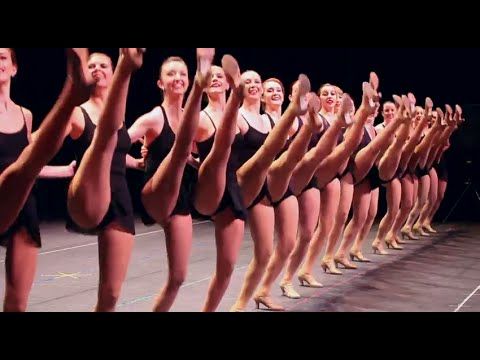 ), jumping rope, training on simulators. b) Dance methods (for those who are engaged in sports dancing.): As long as possible, dance a variation of the jumping jive or a variation made up of all kinds of quickstep jumping elements.
What are the exercises for a slender waist and development of the intercostal muscles? a) Conventional methods: metal hoop (hula-hoop), tilting the body to the right and left (only strictly in one plane, not deviating either back or forward), metal cover (on which you stand and make rotational movements from right to left), push-ups from the floor, tilting the body forward, backward, to the right, to the left (try to bend as much as possible to "I can't"), aerobics training. b) Dance methods: As often as possible, dance the figure eight in front of the mirror (for sports dancing), dance the meringue dance or belly dance (literally, the basics are figure eights, mostly vertical, cymbals, barrels)
How to pump up the press? a) see most exercises for a slim waist b) hang on the bar, raise your legs at an angle of 90 degrees, exercises with a wheel with handles on the sides (roll from your knees to full height and back), ordinary gymnastics exercises: Lie on your back, first, raise straight legs together with the pelvis vertically upwards, then you can try to reach the floor with your feet and back, etc.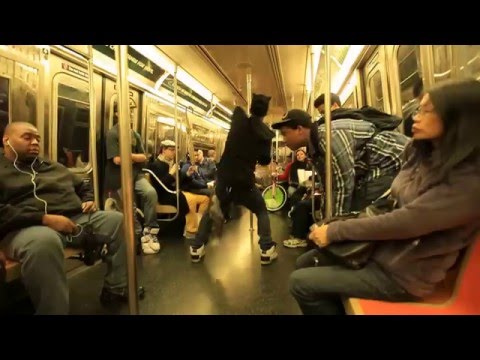 exercises c) see exercises for the muscles of the back, only they should be done lying on the stomach, and not on the back. d) Someone takes a light gym stick and lightly starts hitting you in the lower press. not much, so that there would be reflex muscle contractions without severe pain.
How can plastic surgery be improved? Do choreography, classical ballet, jazz, afrojazz, do electric boogie in front of a mirror, oriental dances (only be careful, because after long and serious oriental dances, you can get used to other principles of hip movement and in latin you will have to relearn).
And I'm very interested in the question of "isolation" of the hips from the body? 1. Practicing in jazz classes. 2. Standing against the wall and leaning on it with your hands, and then, twisting with your supporting leg, turn your hips. Since the hands are on the wall, the body does not turn. 3. The legs are together, the knees are softened, and the hips work in turn (as if they rise and describe a circle): right - left - right - left.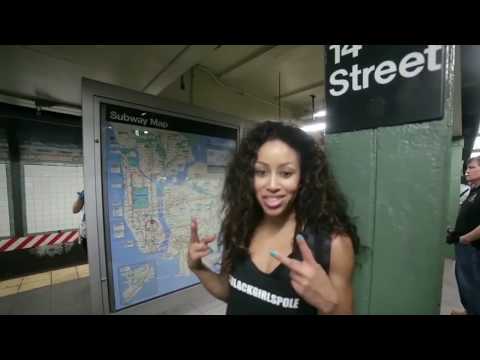 How to determine tightness? Tightening of the hands - slightly move the fingers of the hand (it is very difficult to move the fingers with the clamped hands), for the legs - in the standard there may be: falling from the top of the leg, not taking weight with the leg, shooting the leg (tango), in Latin
How to relax the hands ? Try to move your fingers slightly or mark the rhythm by snapping your fingers, you can also train with weights on your hands, a partner can do push-ups 20 times before training at a slow pace.
How to relax your legs? To relax the knees, I can advise a couple of deep squats. For a few minutes, this helps even for heavily clamped legs.
How to remove the blockage? Tightness can be psychological and physical. Of the physical reasons - not muscle training (their insufficient physical strength, not stretching, not dancing), some injuries, congenital developmental deficiencies - everything is removed by appropriate training, you can try massage.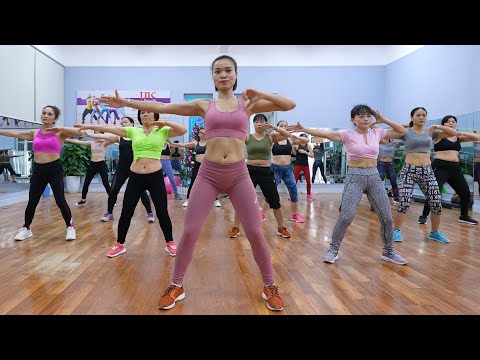 From a psychological point of view, tightness comes from strong concentration, from excessive zeal. You can try to improvise, dance those figures that come to mind while leading a partner. It can also pass if you clearly know the steps, your actions. You can also pass if you stop controlling the entire dance to the smallest detail, relax and enjoy the dance
How to straighten your back? The easiest way is to raise on your toes and stretch your crown to the ceiling, stretching your spine up from the floor, then slowly lower yourself to the floor, your back should become straight. Another way: stand with your back to the wall and try to make sure that your palm does not slip between your lower back and the wall. You can also lie down on the floor, relax and try to achieve the same effect - so that the palm does not crawl between the lower back and the floor. But the most effective way is to ALWAYS keep your back straight in ordinary life, because then the back will get used to the correct posture and look more beautiful and it will be much easier to hold it.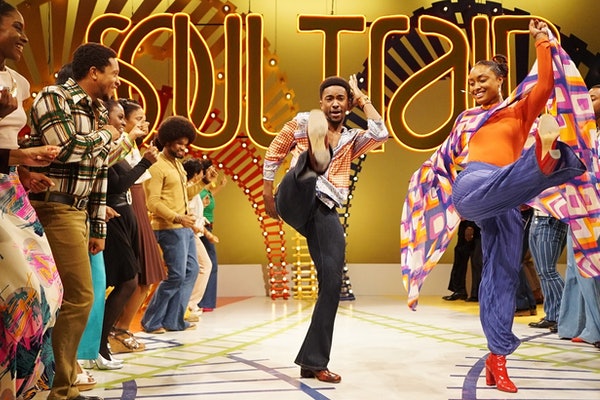 About the warm-up
1. IMHO, for better dancing, a dynamic warm-up to cheerful music with elements of choreography at the end is suitable. After this, you just gush with energy and desire to dance. Sometimes our coach, with a large amount of new material, where we hardly work out, but rather stand and listen, sees that we are tired, and our attention is scattered. In such cases, he simply turns on loud dynamic music and makes us chat for about 5 minutes. After that, everyone who is satisfied continues the lesson.
2. It is best to warm up at the barre. Both useful and pleasant.
3. How do you warm up in general classes? Also alone. Tilt your head back and forth, right and left, stretch your shoulders, arms, back, knees, feet ... But you never know what you can think of! And to use a jive... the meaning of the warm-up, probably, is to stretch, warm up the muscles, and not to sweat as much as possible))) In addition, the warm-up will help not to stretch the ligaments in the same jive.