How big should a dance studio be
Your Guide To Dance Studio Size, Location, And More
If you're ready to start your own dance studio, one of the most critical elements is deciding where to open up shop. The simple fact is that your location and dance studio size is just as important, if not more important than the name of your business, the classes you teach, and your pricing strategy combined.
Why? Because a studio owner could have the most amazing choreography in the whole world, but if it's in a bad area or is difficult to get to, it might be harder to succeed. With that in mind, below you'll find seven things you should take into consideration when choosing the location of your dance studio.
The Basics Of Choosing Your Dance Studio Location
Let's flex those real estate muscles. Say it with us – Location! Location! Location! Here are seven things every dance studio owner should think about when researching the location of their studio:
The neighborhood
The dance studio size and square footage
Nearby landmarks
Budget
Traffic
Distance from your competitors
Zoning restrictions 
Now that you know the main considerations to keep in mind, and have added them to your dance studio checklist, we'll break them down a little further to help you in your quest to find the perfect spot for your dance studio.
The Neighborhood
 Your potential neighbors are an important factor when choosing your location. If you're unsure if this is true or not, consider this:
Let's say you found the perfect studio location. The dance studio size is everything you want it to be, the cost is minimal, and it has all the elements that you would want in a facility. There's just one little problem. Every day at 3,  7, and 9 p.m., the local transportation system roars through the area and shakes your building for a solid five to ten minutes.
During this time, you have to pause all instruction and wait for the loud noise and shaking to cease. Do you think that wouldn't get annoying to you, your instructors, and your students? Think again. If transit systems are your neighbor, this could be a very real issue.
Perhaps that's an extreme case, so let's imagine a scenario that is slightly more subtle. Your neighbor is a nail salon. All day long, you get the scents of acetone and acrylic chemicals seeping through your walls.
It's not intense, but it's just enough to mess with your senses and rub some of your customers the wrong way.
When thinking about the neighbors you'll have near your dance studio, you need to be sure they won't interfere with your instruction, and that they will have little to no impact on your students.
It's also important to consider whether or not your neighbors are family-friendly. The last thing you want is to have a dance studio geared towards children seated a few feet or even several yards away from a bar or some other business that wouldn't be appropriate for children to be around.
Dance studio size and square footage
What's the average size of a dance studio? According to the Center for Educator Development in Fine Arts (CEDFA), your dance studio size must be able to accommodate: "100 square feet per student. If the studio also serves as a performance space, it should be at least 4,800-5,000 square feet. A ceiling height of 20-24 feet is ideal, but 16 feet is the minimum height.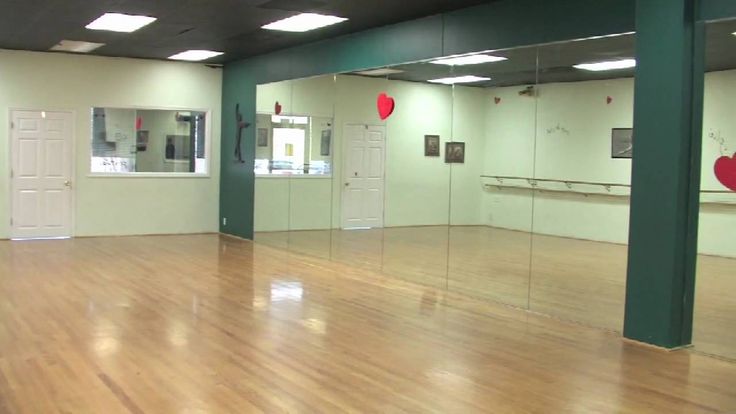 "
The CEDFA also recommends that there "be no posts or columns in the interior space" and that every dancer has "a minimum of 5 feet of barre." Barres need to be 36-48 inches from the floor, and mounted 6-8 inches from the wall. Finally, there should be mirrors on the walls, and the CEDFA says these mirrored sections should be at least "6 feet by 8 feet and should be attached to the wall approximately 6 inches from the floor."
In addition to this space for instruction, you will also need plenty of dance studio square footage for things like restrooms, costume and prop storage, office supplies, dance equipment, an office for at least the dance studio manager, and more. The less room you have to work with, the harder running a dance studio will be.
Nearby landmarks
Have you ever listened to the radio and heard advertisements for your local auto dealerships? Most of them will mention nearby landmarks when describing how to get to their location. This makes it easier for someone who's never been to your business to find it.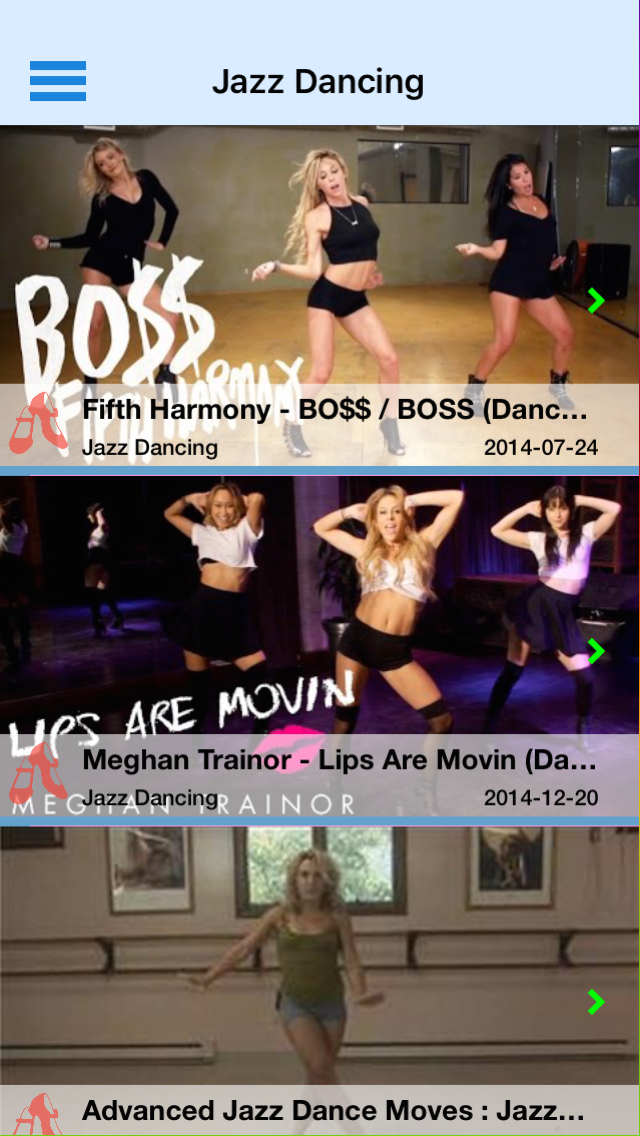 When you first open your dance studio, you'll often be describing how to get to your dance studio location. To have recognizable landmarks that you can mention when giving directions will help your potential clients to find you. Sure, they'll use Google Maps but it still never hurts to be in a well-known area to assist even the most geographically challenged people in locating your studio.
Budget
The last thing most people want to think about when it comes to fulfilling a dream is the cost of that dream.
Sadly, running a dance studio has many costs associated with it and could alter determining factors like:
The location you end up in
Whether you will rent or buy your studio space
How much room you will have for classes and more
For example, you may desire to have a large studio with several rooms capable of teaching more than one class at a time, as well as a plethora of instructors available for your students so you can meet many needs at once.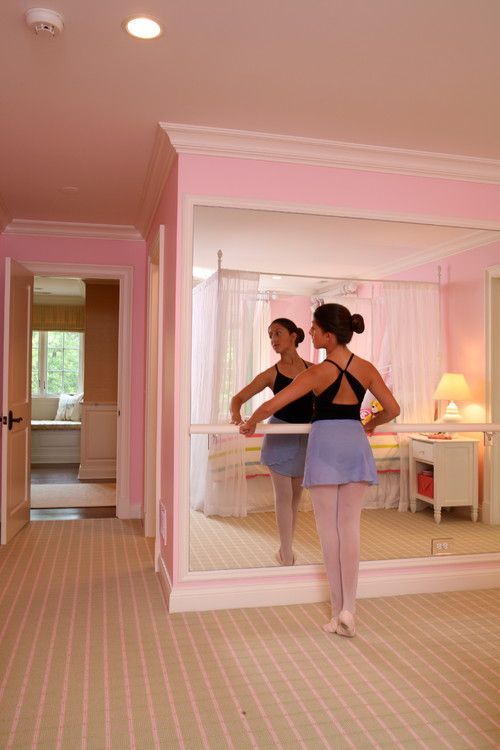 However, for most the reality is, at least when you are first starting out, you might not have a choice but to have one room for teaching until you can get your business going. Then later, after your studio starts making money, perhaps you outgrow that space and move to a bigger one.
Of course, considering all potential costs ahead of time can also be beneficial when you're looking into startup funding. The more information you can get in advance, the easier designing a business plan will be, which could result in simplifying the acquisition of loans or other starting capital.
Want to learn more? We covered how much it costs to run a dance studio here!
Traffic
If you are able to open your studio in a building that has plenty of traffic, you're already ahead of the game in terms of getting your business name out. The more people pass by your business, the better. Then again, too much traffic in the area could pose some other problems.
For example, let's say you manage to acquire studio space in a shopping plaza that is family-friendly with plenty of foot traffic.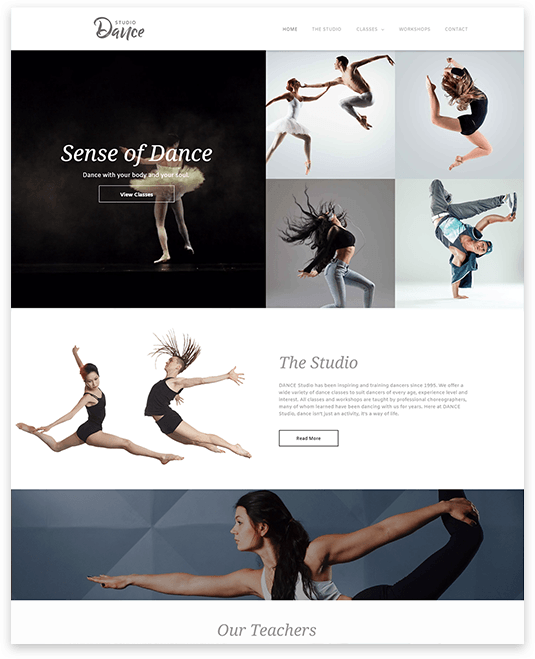 On the surface that may sound great, but is there adequate parking for all of that foot traffic? If not, is there nearby parking granting safe and easy access to your studio?
You need a location that allows customers, potential clients, and vendors to be able to park at and easily access your studio. Bonus points if there is public transportation that has a stop at or close to your studio.
Proximity to competitors
You might not think the distance from your competitor matters, but it does. Picture this: Your top competitor has a dance studio near the only flea market in town. If you open near the flea market as well, every time someone is looking for your studio, they may stumble upon your competitor instead of you. Just like that, you risk costing yourself a client. Not good!
Instead, it's better to choose a location that is far enough away from your competitors without being too far away from your ideal clients. In other words, you don't have to go to another city, but you don't want to be a stone's throw away from them either.
An important side note regarding competing studios: Make sure if you are renting your studio, or even are purchasing one, that your landlord/seller has a non-compete clause in your lease/mortgage.
There have actually been cases of a dance studio opening in the exact same building or shopping plaza as a competing studio. Regardless of who was there first, a situation like this presents a problem for both dance studios. Avoid potential turf wars, and stick to non-compete locations. Surely this town is big enough for both of you!
Zoning restrictions
When finding the perfect dance studio location, zoning obviously matters. Wherever you choose to operate your dance studio, check local laws, rules, and restrictions for the commercial space for your dance studio. 
There are several questions you may need to ask your zoning office, and/or city or government officials before signing a lease or mortgage.These questions might possibly include, but aren't limited to:
Is the area located and zoned for a dance studio business?
Are there restrictions regarding how much space you need to accommodate your students? 
What are the fire codes you need to abide by in your location? 
Are there health code requirements, such as how many restrooms you must have?
If you sell snacks, water, or any other consumable products, what are the restrictions for selling those products?
Do you need to be aware of any safety regulations concerning wiring, plumbing, cooling/heating, or roofing? 
Are there licenses you must acquire or maintain to operate your dance studio?
Remember, it's important to get all of this information before buying or renting a dance studio space.
After all, not doing your due diligence ahead of time could result in your studio being closed by zoning boards, or by government or law officials. Getting stuck in a year-long lease, or a 15 to a 30-year mortgage, in a space you can't even operate your business in is a situation nobody wants!
Your Partner In Dance Studio Ownership
There are many more things you'll need to think about when choosing a location for your dance studio, like: 
Rules for painting your studio different colors
What colors get the most attention
The type of signage to use
The taxes for your location
Still, we hope that this has helped you create your initial dance studio location checklist.
When you are ready to open your doors, there will be many moving parts you'll need to keep track of. Studio Director is a studio management software that can help you stay organized. Our software can assist you with things like scheduling, registration and class confirmations, billing and payments, and much more.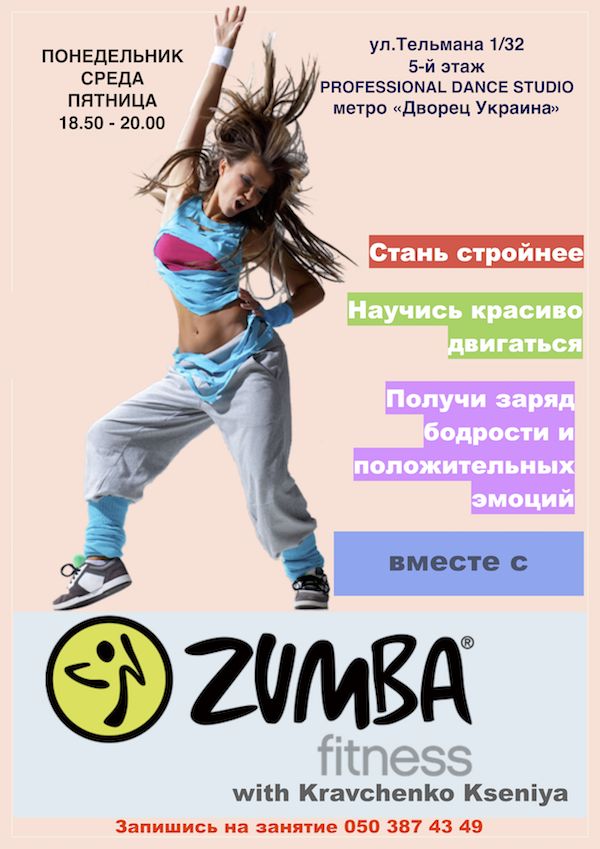 Your studio deserves to succeed, and that's exactly what we'll help you do.
What is the Best Dimension and Size for Dance Studio in 2022?
According to the Center for Educator Development in Fine Arts (CEDFA), the ideal size and dimension for a dance studio remains "100 square feet per student. If the studio also serves as a performance space, it should be at least 4,800-5,000 square feet. A ceiling height of 20-24 feet is ideal, but 16 feet is the minimum height."
For the most effective practice, a dance studio space is expected to be designed to reflect a performance venue, which entails a wide, rectangular area. It is innovative or quite cheaper to design a rounded space as irregular shapes like spheres and circles make it challenging for dancers to easily determine the front of the room.
In the same vein, CEDFA also recommends that there "be no posts or columns in the interior space" and that every dancer must have "a minimum of 5 feet of barre.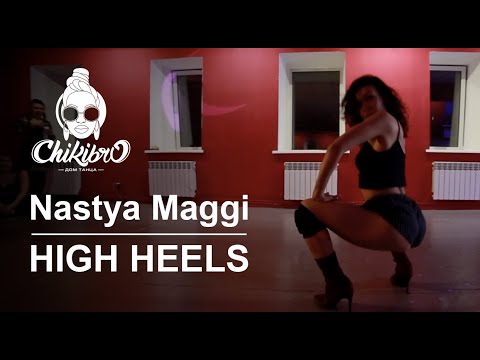 " Barres are expected to be 36-48 inches from the floor and mounted 6-8 inches from the wall. In addition, there should be mirrors on the walls, and the CEDFA notes that these mirrored sections should be at least "6 feet by 8 feet and strongly pinned to the wall approximately 6 inches from the floor."
Coupled with these spaces for instruction, a well designed dance studio is expected to have plenty of square footage for things like restrooms, costume and prop storage, office supplies, and dance equipment, an office space for maybe the dance studio manager, or more. But understand that the less room you have to work with; the more challenging it will be to manage your dance studio.
However, it is imperative to note that the exact style of dance training you offer will dictate what the required size of your studio should be. For instance, a tapping dance will require relatively little space compared to ballet. Classes can be subdivided into orderly groups to fit in more students in a smaller space.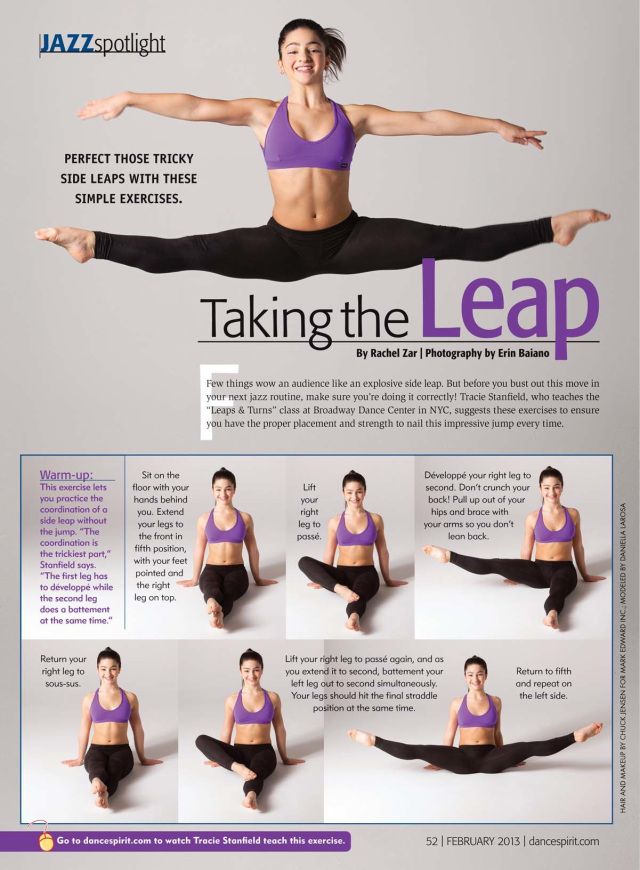 Portable ballet barres can allow for additional students in a smaller studio.
Generally, the most common sizes of studios are 20 x 20 small, 20 x 30 medium, 30x 40 large and anything over is extra-large. Have it in mind that a small studio should contain up to 16 students, while a medium studio should carry up to 24 students and a large studio up to 48. Therefore designing your dance studio space with the number of students you have in a class is a talent you will have to develop yourself. Many studio owners have learned how to make do. However, bigger is usually better.
When designing your dance studio space, it is imperative to opt for a space where you can grow your class size. A good number of studios perform the Nutcracker and/or stage recitals, and it is always a good feeling to have a studio the size of your performing space so you only have to space the work once.
Once you find your ideal location, setting up the space and noting the ideal, most cost effective, and functional way to fill the space is one of the toughest tasks in starting and building a successful dance studio. Notably, the layout of your dance studio floor plans is very important to augmenting your business capabilities. And as much as the design needs to be smart, sleek, and efficient, there are things to consider, and they include;
Table of Content

The Lobby
Safety
Mirrors
Lighting
Floors
Other Spaces
Contractor

The Lobby
Indeed, your lobby space is expected to be minimal and may not need to be a large space for parents to linger, as it will encourage side talks and distraction from studio practices. A good rule of thumb for a lobby is about 240 square feet and this space can put up with at least 24 seated parents in addition to their children in laps during the transition times in between classes.
Although, sometimes you will have to witness a bigger crowd and less space can make things genuinely uncomfortable with that many people in the space, however, ensure to design the dance studio floor plans to encourage people to be swift and not spend so much.
Always have it in mind that you are running a dance education business, not a coffee shop for parents or idle students.
Safety
Have it in mind that most dance studios frequently cater to minors and children who want to learn. Therefore it is always very necessary to take the safety (actual or perceived) of your location into extensive consideration when designing your dance studio. Ensure to ask yourself if you would feel comfortable leaving your own child in a particular venue?
Note that you can run the best dance curriculum in the world, but if it is not a suitable, safe location, people will not be that eager to bring their children. Although the cost of ensuring adequate security in your dance studio can be exorbitant, but this is not an area to be meager with your budget.
Mirrors
You have to understand that no dance studio is ever complete without mirrors, and they are very critical for perfecting form and technique.
According to experts, mirrors should be installed flawlessly, so one single smooth image is assured, and dancers should be able to see their feet on the ground when looking into them. Also note that you can install barres in front of some of the mirrors, but always ensure you have one wall with mirrors that are completely clear.
Lighting
It is a bad omen to leave figuring out your lighting until after your studio is designed and built. According to experts, the cost of installing wiring and sockets can be more expensive later on – after the studio is finished – than it is at the onset of the construction process. Notably, all overhead lighting should be soft and florescent, and equally spread out across the room.
Floors
In a dance studio, the wrong type of floor can have a critical impediment for dancers and can damage joints and muscles. It's very pertinent to weigh your bottom floor layer and top it with steady padding and support.
Wooden, sprung floors are the perfect match for a dance studio.
Cement floors are always not advisable, but if you're designing your studio from the ground up, it can be quite challenging to avoid using cement as at least the bottom layer of the floor. You should also look into building a wooden, sprung dance floor slightly above the ground to ensure dancers are fully supported.
Other Spaces
In a dance studio, other useful spaces like office space, bathrooms, and hallways will have to be feasible (most times, the minimum size is allowed by building codes), but should be kept as small as possible. Although your dressing room areas should be designed to be big enough to house a few changing students but should not be too big to encourage students to laze around.
Have it in mind that a student in the changing room should be there primary with the intention to get ready for their next class (or storing a few items while they attend the class).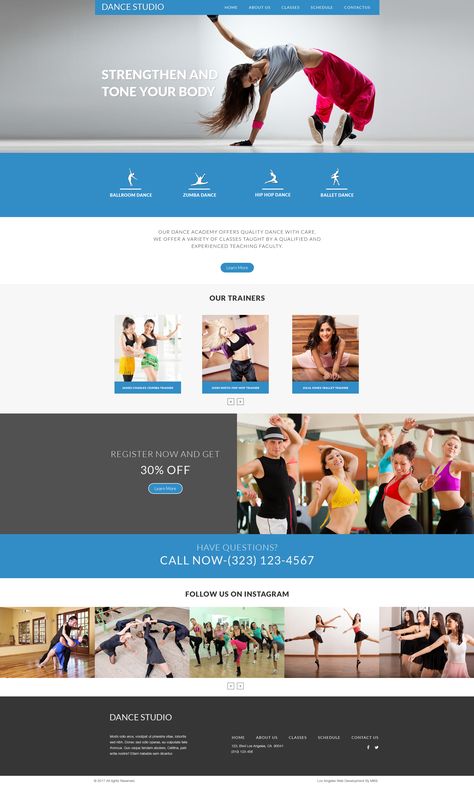 Do not also forget about your storage room when designing your space. Storage should be made big enough to contain all items for studio operations organized and kept of sight.
Contractor
This particular decision can make or break the design concept of your dance studio. With so many things to look into, you might just decide to hire the first contractor that pops up in a Google search. However, note that it is advisable you take the time to find the best contractor to build your studio.
Take your time to research and analyze thoroughly the credentials of any contractor you're considering hiring. Consider calling at least three previous clients as references for each company, requesting for a copy of their licenses, and making sure their insurance is adequate and at a minimum includes liability and workers' compensation.
Conclusion
Have it in mind that building and designing your dance studio is a huge process, and you will need extensive research, planning, and preparation to build a studio that helps you reach all your dreams.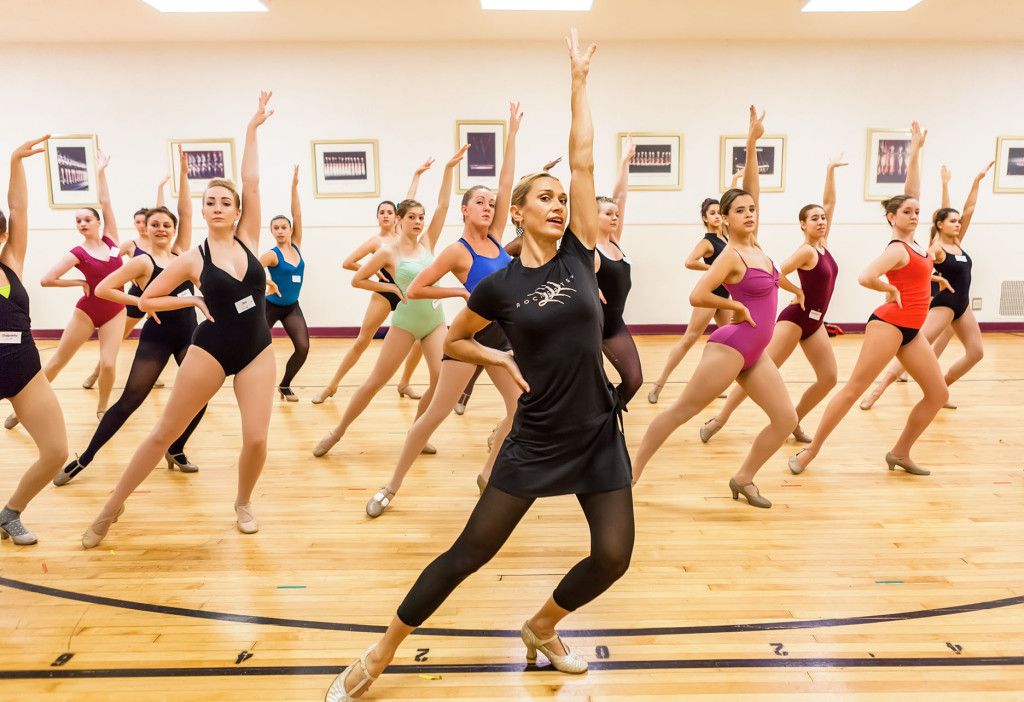 Note that maintaining a good and sizable dance space should be an utmost priority.
Homework areas and places to eat and hang out should be avoided. Every other thing should be planned in a way that students at the studio are there to learn and not play. A successful dance studio requires a strong foundation, so always ensure you keep that in mind when designing your dance studio.
How to choose a dance school?. Cultural news of Belgorod
- Marina, at what age can you send your child to dance? Some say - from three, others advise waiting until six years ...
- I think if a choreographic studio or dance school is professional and meets the requirements, you can give up from three. But then you need to clearly understand that if a child starts dancing at 3 years old, this does not mean that he will dance at three and a half or at four years old. This will be the easiest course for children to adapt to dance - work with music, gymnastics for kids, dance with light improvisation.
No more. We don't talk about dancing at the age of three or four. In terms of the percentage of entry into choreography, into dance, as well as into sports in general, out of 100% of those who came in three or four years, 50% remain. Every year this percentage increases: in the four-year group it is 65%, in the five-year group it is 70%. Six-year-olds are just the age when almost all children remain in the group. Except for a couple of people.
- There is an opinion that plump children are not taken to dances. Is it so? And are there any restrictions for dancing?
- Before going to the dance, you should at least be examined by a pediatrician. He should give a recommendation - whether it is possible for your child to study or not. Weight just is not the reason that you can not dance. There may be other restrictions: problems with the vestibular apparatus, intracranial pressure, heart, or an old injury. These restrictions will not allow dancing, or they will allow, but until a certain period.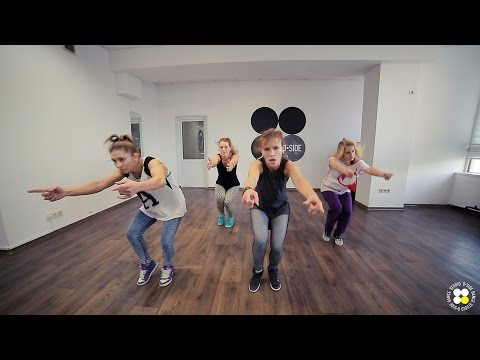 When the loads begin to increase (and they will increase), most likely, you will have to leave the child in amateur sports, simpler and easier.
When we choose children for a more advanced group or form a group that will perform and travel to competitions, we understand that a criterion is included. A plump child can dance, but he will probably have to refuse to perform in some competitions - until he outgrows this age. But all our children, without exception, dance at the reporting concert, and completeness does not play a role here.
- Judging by the posters, there is a real dance boom in Belgorod - countless different schools, studios, dance laboratories. How to choose the only one? What to pay attention to?
– A paradox: if parents send their child to the 1st grade, they monitor the nearest schools, get to know the teachers, and almost ask the graduates about what is there and how. But for some reason, when parents send their children to a dance studio (and there are really a lot of them now), for some reason they are not so picky.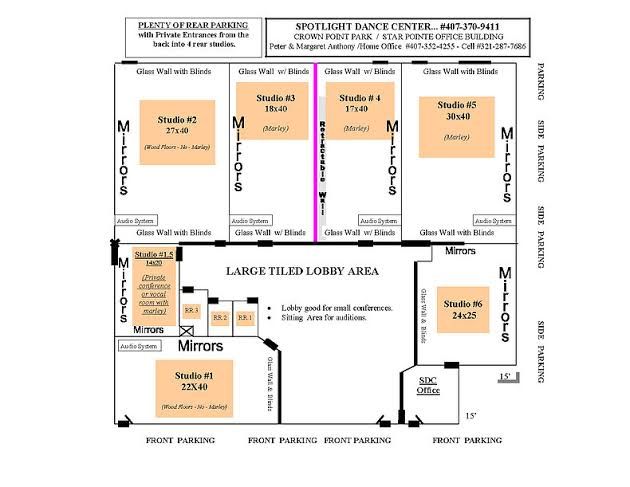 I think this is absolutely the wrong approach.
At a minimum, you need to know the head of this school, its history, goals and objectives. Even if it is not the most famous and famous school, but in any case, it will have its own history and leader, about whom something will be known.
The second important point is the conditions in which the training takes place. Is it a spacious choreographic hall? Just a hall? Or maybe this is a converted room, a corridor or some kind of basement?
Parents should also ask the head of the studio a question about the child's prospects. Even if he is only five or six years old, it is already worth thinking about whether he will be comfortable in this studio at the age of 12, what opportunities will open up for him here? And, of course, teachers - there should also be some information, reviews, recommendations about them.
Marina Degtyareva, founder and director of the MARIDANS ballet.
Photo from the personal archive of Marina Degtyareva
- Each school and studio offers a variety of dance styles.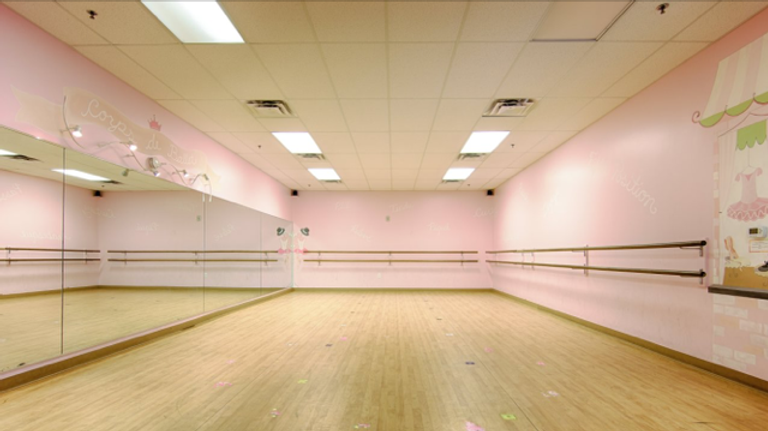 How to decide on them? Which ones to give preference?
- I suppose that some schools recruit from the age of three in all directions. But I believe that the best dancer is the one who knows the basics and fundamentals. Therefore, the street style of choreography for kids is unacceptable - it immediately gives the specifics, warm-up and stretching of hip-hop. But children's choreography or modern dance is based on the knowledge of the exercise of classical dance, on the warm-up of modern, which is also based on the classics. Therefore, I only welcome that children begin with classical or folk dance. This is the base, part of education. If you are sure that the chosen school (from breakdance to bellydance) will offer you the basics of choreography, then why not? It is always better to learn how to keep your posture correctly, and only then start dancing in the stalls.
- Marina, how traumatic is dancing?
- You need to understand that professional dance classes are close to sports and the loads there are not for children.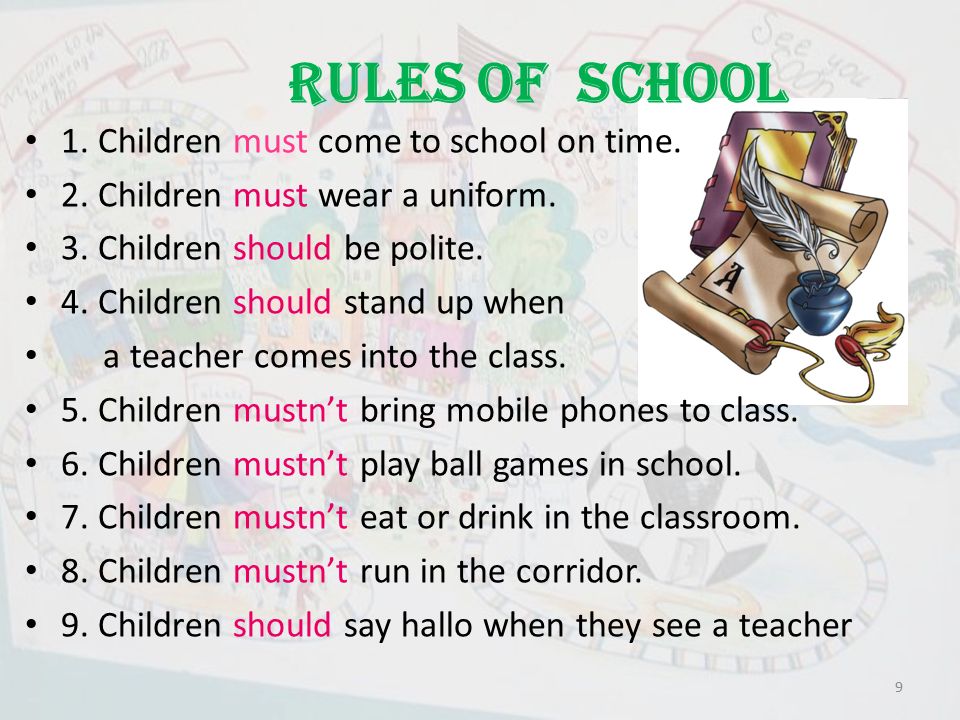 Often there are some injuries, but they are permissible, in the sense that it is natural - for example, small sprains. You need to go through this. But in comparison with different sports, dancing cannot be called traumatic. And this is their advantage.
- What other advantages does dancing have over other activities?
- Dancing is not only an activity, but also a warehouse of character, personality. Dance develops a person not only from the physical side, but also from the emotional side. Dancers empathize with all the characters they play, so dance art is close to theater, music and even painting.
Dancing is a spectacle, and students constantly encounter a huge number of spectators, receive a response from them. This is a real surge of emotions. Children feel it and are ready to go back to the gym and train.
Dancing is about trips and competitions. In good teams, as a rule, there is no competitive spirit: many children find friends, family, because they spend several hours a day in training.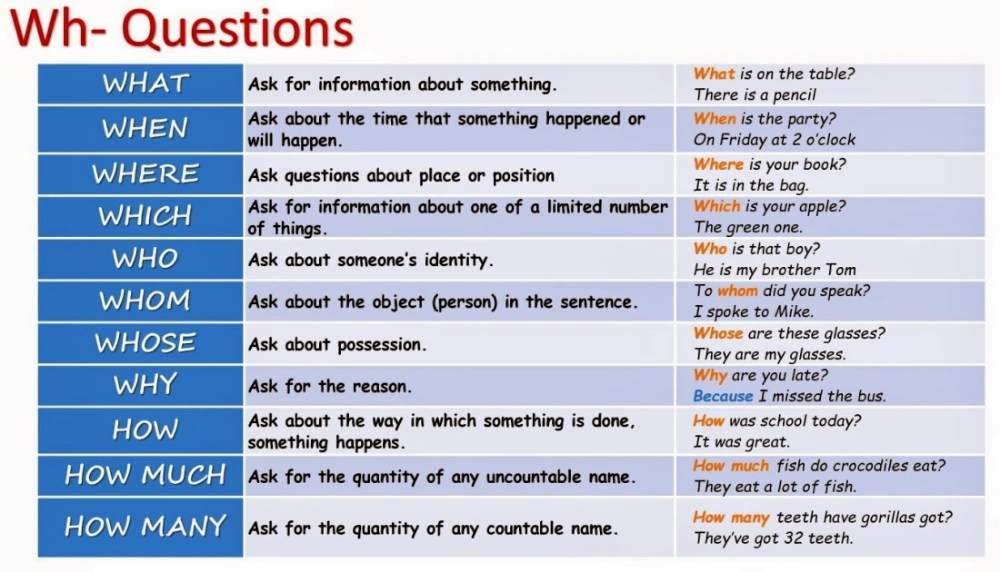 And, of course, the right dances and the right exercise will help children stay healthy. They give the figure and muscles the same as sports, but in a more gentle form.
- In your studio on September 9 - Open Day. Tell us, who are you waiting for the casting? Or can everyone get into "MARIDANCE" today?
- Actually, yes. We are planning an expansion, so we take all the children, but with the amendment that we have different groups, levels of training and ages. We will more carefully distribute them into groups and see who is stronger and who is weaker. There will be an individual approach to everyone and a clear division: beginners, intermediate and advanced. Today we offer precisely these three levels. If we talk about the main composition, there is a division into pop dance, dance show (contemporary, modern choreography).
Also on Open Day we give a concert and talk about our team. After that, I announce the time of the first trainings at USC Svetlana Khorkina.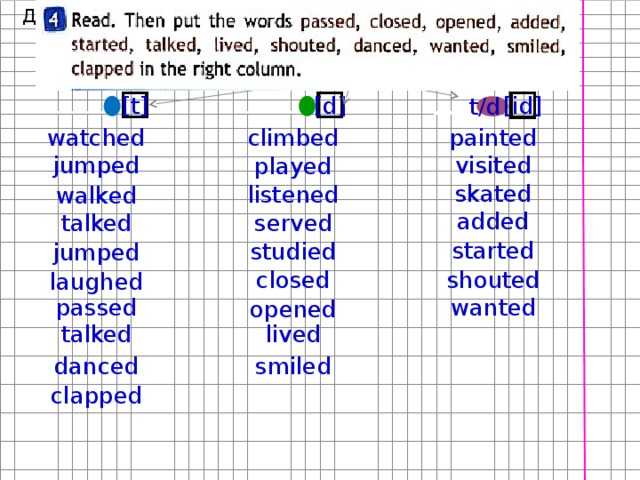 Anyone who wants to join us needs to leave an application on our website.
As an advertisement
Choosing a Pole Dance school for beginners: the benefits of the PILONIA studio
You can start pole dancing at any age and with any physical fitness. There are some restrictions only for health reasons (a tendency to dizziness, hypo- or hypertension, back and musculoskeletal injuries) and, if you do not have them, you are invited to the PILONIA dance school for beginners.
What to look out for?
Choosing the right dance studio depends on how much your new hobby will bring you benefit and pleasure. If we talk about pole dancing, safety is also important, since we are talking about rather difficult gymnastic tricks at a height.
If you decide to start Pole Dance from scratch, find out what schools are near you, what reviews they have, and what they specialize in. Studios are suitable for you, where group and individual lessons for beginner adults are provided.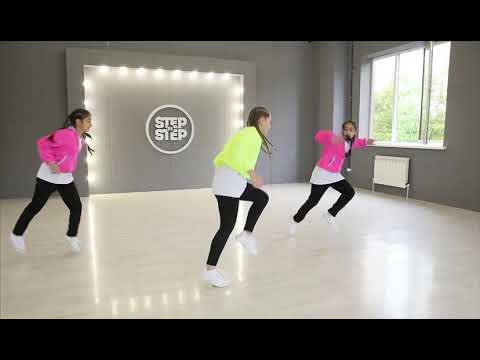 Additionally, trainings can be conducted with children or professional pole dancers, but the "adult" direction should be one of the main ones. Then enough time will be given to your group, and training will be carried out according to a special program.
In the school itself, pay attention to:
the equipment of the hall, locker rooms and the availability of additional infrastructure (showers, lockers, storage rooms, a bar, etc.). Coming to classes, you should feel as comfortable as possible, then you will be able to achieve the best results;
safety of equipment (installation of pylons, presence of mats, etc.) to avoid the risk of injury;
a valid class schedule, which must include at least two to three workouts per week;
group size. If there are too many trainees, everyone gets little attention from the trainer and time to work with the pole;
professionalism and attentiveness of trainers. It is important to find a common language with the instructor.