When you taught me how to dance karaoke
Learning a New Dance Taught Me to Be Easy on Myself
In January, I signed up for my first bachata dance lesson in Mumbai, where I live. 
At first, I made mistakes and stepped on my dance partners' toes. 
Dancing allows me to forget about the world and enjoy the moment. 
LoadingSomething is loading.
Thanks for signing up!
Access your favorite topics in a personalized feed while you're on the go.
Every night, bars tucked into the streets of Mumbai fill with strangers who dance salsa, bachata, kizomba, rueda, jive, and the Lindy Hop. We stay there for hours, improvising new styles, surprising ourselves, and singing along to the music.
We may not know each other in the outside world, but here, we share a side of ourselves that other people may not see.
In January, I signed up for a bachata class, after years of being curious about Latin dance. The next day I went to my first dance social, where I was mesmerized by the chemistry and connection between the dancers on the floor.
I promised myself that one day, I would learn how to dance like them.
It was intimidating at first
In the first few weeks, I stepped on toes and made mistakes that left me red in the face, but I learned how to keep going and not take myself too seriously.
It's intimidating to be a beginner, but once I allowed myself to enjoy the challenge, I fell in love with the process of learning something new.
Since then, I've picked up six new dance styles, which have given me a new identity as a dancer, access to a wonderful community, and a sense of peace and purpose. When I dance, I forget the world and lose myself in the moment.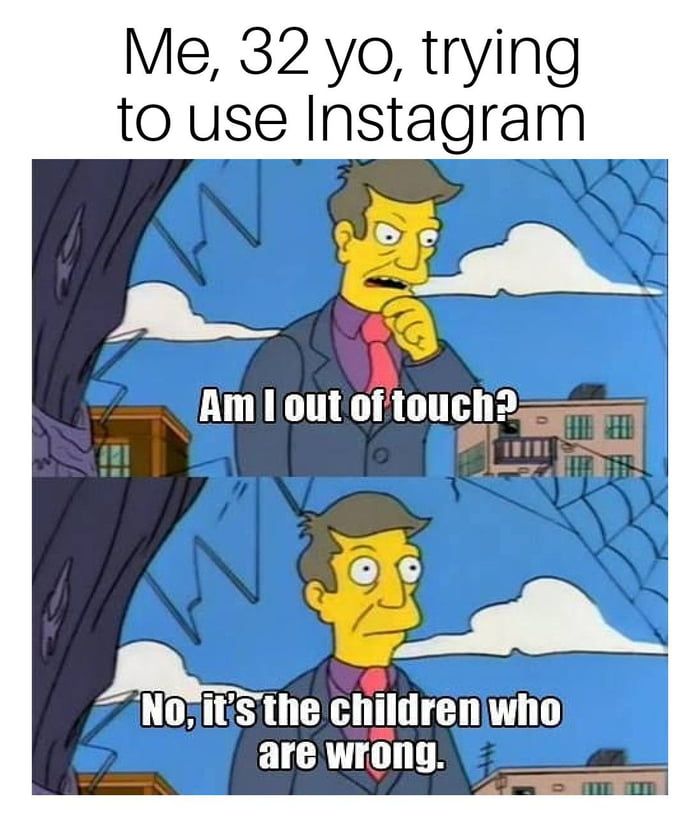 It's a space where I can truly let go and escape from everything else.
As an overthinker, it's helped me clear my mind and be easy on myself. If I start to think, I lose the rhythm.
For years, I lived in my thoughts and forgot to take care of my body. Now I carry myself differently, because I trust myself and where my instincts will take me. I've uncovered a sense of ease, calm, and fluidity that I didn't know I had access to.
I feel free in my body and excited to discover what I'm capable of.
I am much more confident now
Six months later, I can feel myself becoming a better and more confident dancer. After lots of practice, it now comes easily to me. My schedule revolves around workshops and socials, and I've met some of my closest friends through this community — dancing, sharing playlists, and singing karaoke.
It's beautiful to have something that you can pour your love into that also teaches you how to love yourself. 
It's been incredible to have the support and encouragement of other dancers.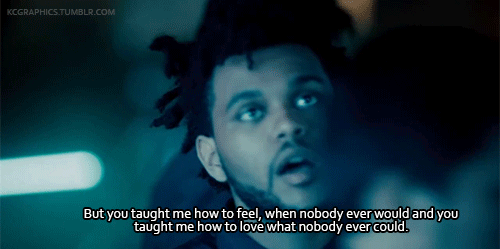 I recently danced with someone who told me I had come very far. Confused, I asked him what he meant. He was there for my first bachata lesson, sitting at the back of the room when I was learning how to move my feet to the music. He remembered me and witnessed my growth, and that meant so much.
Dance has made me feel like I can travel anywhere and feel at home by connecting with other dancers, as if I've learned a new language that has unlocked the world.
When I'm at the supermarket or at a concert and hear music I can move to, I instinctively start to dance. It makes me feel effortlessly happy and free, and I know this is only the beginning.
The 100 Best Karaoke Songs of All Time – Billboard
As much as we here at Billboard missed live music in the thick of the pandemic, another cultural loss was just as devastating to our day-to-day lives: the shutdown of karaoke. Concerts were how we connected best with our favorite artists, but karaoke is how we really bonded with our favorite songs.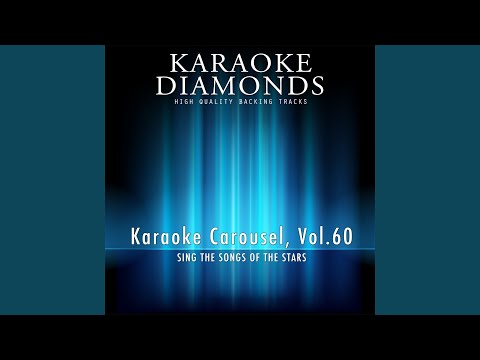 Whether at a solo mic on stage in a strange and sparsely populated bar or packed in a room with a dozen of our closest and most animated friends, karaoke allowed us pop music lovers the opportunity to not just celebrate those tunes but to crawl inside them, to become an essential part of them. Throw in a cheaply made non-sequitur music video, a pitcher of domestic beer and a tambourine, and any random Thursday night downtown could turn into the most transcendent musical experience of your entire year.
With karaoke now finally back in full effect — and please, continue to practice safe singing, everyone — Billboard wanted to celebrate the art form that's given us countless instances of incomparable joy and similarly peerless hangovers over the years. Today, we present our list of the 100 greatest karaoke songs of all time, a road-tested set of classics you can find in most karaoke songbooks that are guaranteed to set the room on fire. (And if not, surely it's the room's fault.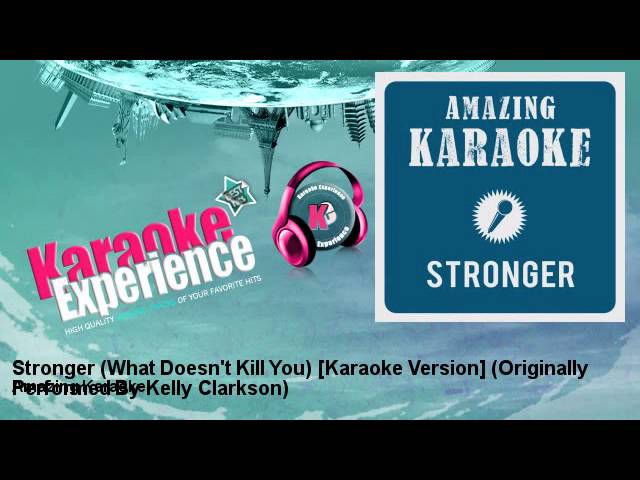 ) In addition to our own staff's hard-earned wisdom, gleaned through decades of empty orchestra trial and error, we called in some ringers — karaoke jockeys, bartenders and owners from around the country — for their own heard-it-all expert commentary, which you'll find sprinkled throughout our list.
So what makes a great karaoke song? Well, there's definitely no one-size-fits-all answer to that question — a classic sing-along for some is a compulsory bathroom break for others, and a great performer can make a controversial choice seem inspired as easily as a lackluster performer can flop with a can't-miss pick. What's more, the most beloved pop artists are not always the safest karaoke go-tos: Our list has plenty of one-hit wonders and other top 40 curiosities, but no songs by such obvious icons as The Beatles, The Rolling Stones, Prince, Mariah Carey, Justin Bieber, Michael Jackson, Janet Jackson, Christina Aguilera, Guns N' Roses or Rihanna. Some are missing because their vocals are too challenging or inimitable, some because they don't have That One Karaoke Song to tower over the rest, some just because 100 is a small number and it felt more appropriate to use the room for artists like 4 Non Blondes and Biz Markie, whose karaoke presence remains eternal despite being tied to a single song.
Anyway, look at our list and similar characteristics will emerge: More often than not, our favorite karaoke songs are familiar, accessible, simple without being predictable, and reminiscent of a specific time and place without being hopelessly stuck there. Most importantly, they all sound great at loud volume and questionable pitch, and they all invite you to join in the fun with them. Here are our selections for the 100 true all-timers — with a little help from our friends in the industry — and please, don't hesitate to pick up that spare mic still sitting on the speaker. We can always use the help on harmonies and backing vocals.
Additional reporting by Katie Atkinson, Katie Bain, Hannah Dailey Johnson, Jessica Nicholson, Danielle Pascual, Jessica Roiz and Christine Werthman.
When you taught me how to dance

When you taught me how to dance




When you taught me how to dance
Someone must have taught you well,
To beguile and to entrance,
For that night you cast your spell,
And you taught me how to dance.

Like reflections in a lake
I recall what went before.
As I give, I'll learn to take,
And will be alone no more
Other lights may light my way
I may even find romance;
But I won't forget that night
When you taught me how to dance

Cold winds blow, but up on those hills you'll find me
And I know you're walking right behind me,

When you taught me how to dance
Years ago, with misty eyes,
Every step and silent glance,
Every move, a sweet surprise.
Someone must have taught you well,
To beguile and to entrance,
For that night you cast your spell,
And you taught me how to dance.


When you taught me how to dance,
many years ago, eyes blurred.
Every step and quiet look.
Every move, a sweet surprise.
Someone must have taught you well
to captivate and bewitch.
For that night you put the
spell on me and taught me how to dance.

Like a reflection on the surface of the lake
I remember the past.
Giving, I will learn to receive,
and I will no longer be alone.
Other lights can light my way
I might even start a romance
but I won't forget that night
when you taught me how to dance.

Cold winds are blowing, but you will find me over those hills.
And I know you're coming right behind me.

When you taught me how to dance,
many years ago, eyes blurred.
Every step and quiet look.
Every move, a sweet surprise.
Someone must have taught you well
to captivate and fascinate.
For that night you put the
spell on me and taught me how to dance.


The author of the translation is Lana
The author's page




Like the translation?

Katie Melua Lyrics Rating: 5 / 5 1 opinions

The Katie Melua Collection

Katie Melua




Tracklist (5)

What a wonderful world
When you taught me how to dance
Two bare feet
Toy collection
Somewhere in the same hotel

Add video

Enter the YouTube video link for this song to download the video.

Popular songs

1.

Sonne
Rammstein

2nd

Was wollen wir trinken
Rabauken

3.

Mary on a cross
Ghost

4.

Unholy
Sam Smith

5.

Anti-hero
Taylor Swift

6.

Je veux
ZAZ

7.

Deutschland
Rammstein

8.

90
Pompey

9.

Face it alone
Queen

10.

The loneliest
Maneskin

Event

Tomorrow

27.10.(1984) Birthday of Loredana Errore
Reptiloid and Tambi - about dancing and karaoke in "What happened next"
"What happened next" is not only intricate mockery of the guests, Nurlan's charisma and the heading "stupid questions of Alexei Shcherbakov", but also obligatory dances and karaoke with songs from the golden fund of the Russian pop scene.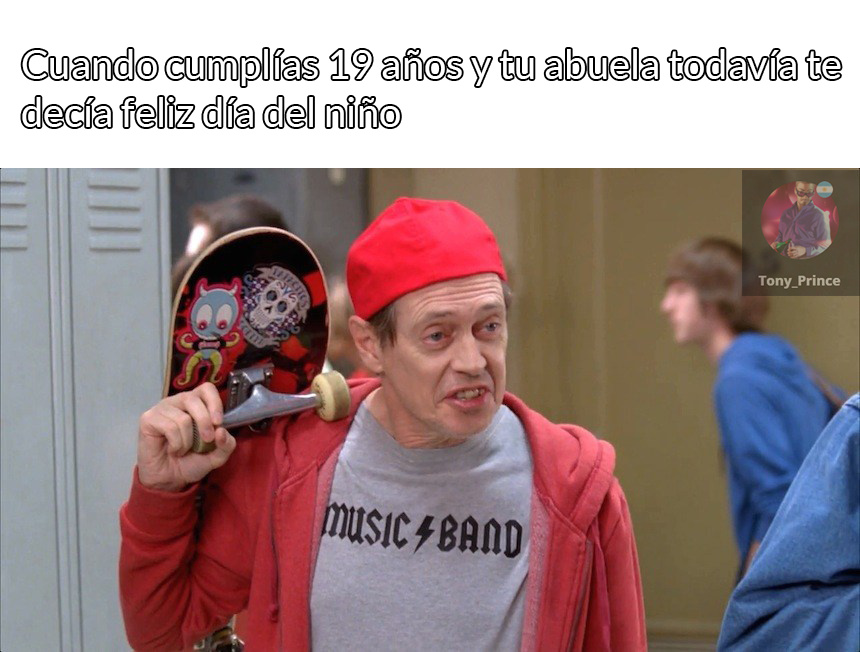 Rustam Reptiloid and Tambi Masaev are responsible for them.
We talked about why Rustam constantly dances (and where he learned to do it so well), and Tambi can start singing a seemingly completely random song at any moment.
At the same time - a bit of the internal cuisine of "CHBD" and a playlist of favorite songs of Tambi and Reptiloid.
TAMBI:
I must say that I have two classes of education in the specialty "violin".
As a child, I saw on "Culture" - even then I watched this channel - a concert of some symphony orchestra. I heard a part of violins there - I liked it very much. I asked my mother to take me to a music school and finished two classes.
It annoyed me wildly that I had to go to solfeggio, because I only wanted to do violin. I did not understand that a musical notation was also needed. Unfortunately, I abandoned the violin. He left the violin for judo: this is the music.
Probably, the love to sing is also from there. But I can't say that I can do it.
I grew up listening to all sorts of music: from Tupac to the "Romantic Collection" album, which had several songs by Frank Sinatra and so on. Naturally, the stage of the 90s did not bypass me. I can't say that I like certain music, it depends a lot on the mood. I can watch the series - and I will like the music from there. Some of my favorite movies are Sergio Leone's Dollars Trilogy, the spaghetti westerns A Fistful of Dollars, A Few Dollars More and The Good, the Bad and the Ugly. The composer of all these films is Ennio Morricone. Tarantino now often meets his music, I really like it.
There are few thoughtful moves and jokes in "What happened next".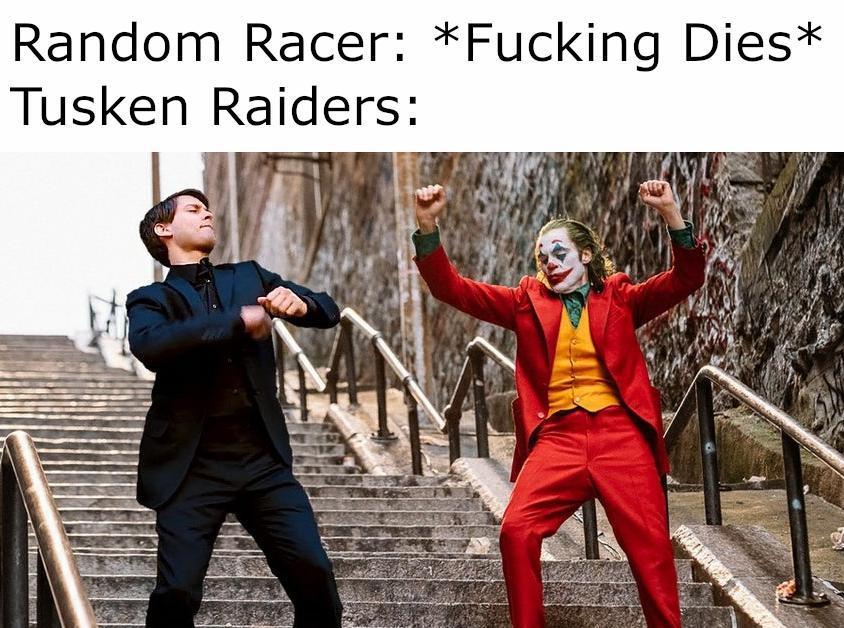 Because you live what is happening here and now: it is impossible to predict what the guest will say. Most of it is improvisation. All that is being prepared: we just read a little bit about the guest so as not to look completely stupid. And there is a good moment when you can sing on the program. You don't even know why you have a song in your head and how it stayed there. Probably, it can be called just a "jukebox". Favorite song from those that sang in "CHBD"? Let it be "Beautiful" Meladze.
I will record my album when I learn to draw (the hero asked me to add: here he began to laugh hard, cough, fall in convulsions and died ).
Five favorite songs. Let's go classic: let it be Sam Cooke - "Bring It On Home to Me". Then 2Pac - "Changes". Magomed Dzybov "South Wind", that's such a spread. Okean Elzy - "In the sky". And let the fifth song be a mystery. It's hard: [what is] your favorite song? It seems to me that each song and music in general is associated with some period and moment that you remember when this music was playing.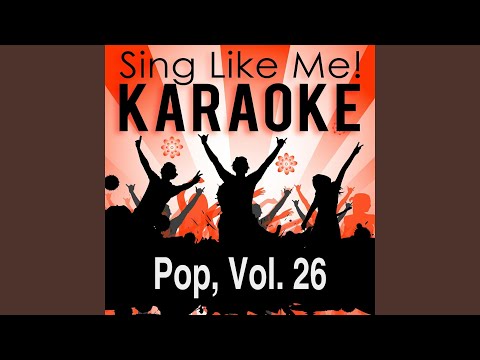 It's hard for me to choose something I love: I don't concentrate on one thing, my attention is out of sync.
REPTILOID:
I went to gymnastics because I couldn't find a braidance class in Nalchik.
I always wanted to breakdance. Once I watched a concert with my mother on the only TV in the apartment. Accordingly, you have no choice: you watch the same as your mother. After the concert, advertising for Snickers Urbania began. And there one dude twisted headspin on his head. Later I realized what it was. And then I thought it was magic and something impossible. All in love.
I began to crave various physical exercises, then choreography.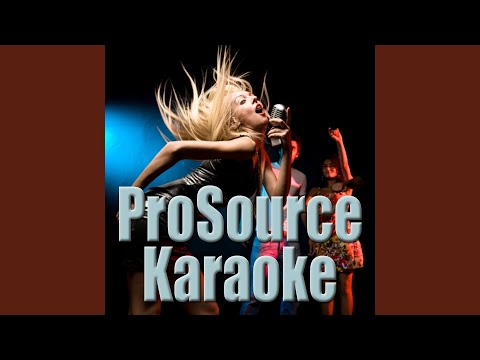 And bam - gymnastics, bam - I meet a dude at school whose friend of a friend is engaged in breakdancing in Nalchik. I didn't even think we had it. Naturally, I go out to this familiar friend. I go there to the types, and there the types really do breakdance, I'm like "wow!" I immediately join the team, because I have a good base after gymnastics. We legalized - and into battle. To this day I am doing it. But for the last 3-4 years I have been doing things differently than before: unprofessionally, infrequently. But everything has its time.
Internet lies: I was not a member of the Predatorz Crew. These are my elders.
Specifically, two of them are from my republic: Sultanbek and Aslanbek Nyrov, brothers from the city of Baksan. You could say my mentors and teachers are my elders. I still look at them as superheroes - and in general, the Predatorz team. Everywhere their forsyu. It's nice to do for the elders. When I can, I work with them.
I can't say that the ability to dance helps in humor.
It's more like a condiment, a blueberry in a cake. It's strange if you have a sense of humor based on dancing.
I used to get tired of being asked to dance all the time. Now they are also asking for filming. I refuse: I try to cross these two directions to a minimum. I have great respect for hip-hop culture and the underground. And breakdance is underground and more about battles. You came to the battle, showed your skill, won, asserted yourself, rejoiced and left.
And I try not to take him out of there. Don't present it as some strange people dancing in a 50 Cent t-shirt in a student spring: standing on your arm, lying around - and everyone is like "here it is, your breakdance". No, it's not like that at all.
I try not to dance again. Here you hang out at the reception or in the bar, Bomfunk MCs "Freestyler" always turns on - and everyone is sure to look at me, make a circle: "Come on." Sometimes, when I'm drunk, I can break loose, and then if they throw me a battle.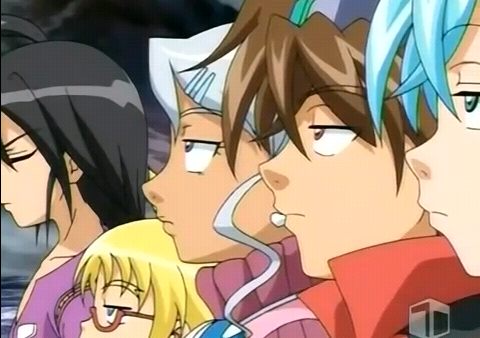 But basically: "No-no-no, sorry, leave me alone, I don't want to sweat and wallow on the wet alcohol floor."
This year I will definitely return to dancing. Now I am treating old injuries, tightening my back, returning the stretch. There are no ambitions: I won't be able to win Red Bull BC One anymore. Maybe you can make Battle of the Year as part of a team. And in solo - the train left. I just love hip-hop, underground and culture. I want to travel the world and battles. Fight Koreans and Brazilians. Show Russian fluva. I am convinced that Russia is the coolest breakdancing in the world.
I think that in most cases everything can be combined, if we are talking specifically about "work - hobby". Humor and dancing go together very easily. Instead of sleeping until lunch, you can exercise. At night, instead of sticking to the phone or sitting up somewhere, you can leave early and go to a workout. The main desire.
And five favorite songs are difficult, there are a lot of them.