Learn how to dance azonto
How to Dance the Azonto
When Ghana scored a 2-1 victory over Nigeria in January 2010, securing the West African nation passage through to Africa Cup of Nations final, it wasn't just a victory for Ghanaian soccer.
As the camera panned to celebrating striker Asamoah Gyan, the world caught a glimpse of another Ghanaian phenomenon—Azonto.
A form of freestyle dance, Azonto has become a mainstay of the Ghanaian pop scene over the last ten years, danced by everyone from celebrating footballers, to toddlers, to stars like Sarkodie and Fuse ODG feat. Tiffany. Go to Ghana, and you will see people performing the dance in clubs, in bars, and on the streets.
While Azonto's origins are muddled, there appears to be consensus that the dance is an extension of a 1960s-era dance called Kpanlogo.
Like Kpanlogo, Azanto contains thrusting movements, but also combines elements of Apaa, a neo-traditional dance created by the Ga communities of the Greater Accra region that sees domestic chores like washing, fishing and driving mimicked to comedic effect.
A YouTube video labeled "White Boy Azonto" (below) features a lanky Brit by the name of David Vujanic performing the dance in central London. The video has so far accumulated 700,000 views, and Vujanic has since been featured in a music video by British rapper D'Banj for his song "Oliver Twist," which also features cameos from stars like Kanye West and Big Sean.
"The Azonto dance is flamboyant and innovative and different people reinvent it suit their style and energy. It's not too similar to anything I've seen before," says Sesan Ogunro, the director of the "Oliver Twist" video.
The filmmaker, of Nigerian-British descent, first heard of the dance through his friends in Nigeria and Ghana. "Azonto is very popular outside of Ghana. It has become a dance craze and has become very popular in the UK and parts of the US," he says. "I felt it was time to bring it from the clubs and showcase it to a mainstream TV audience.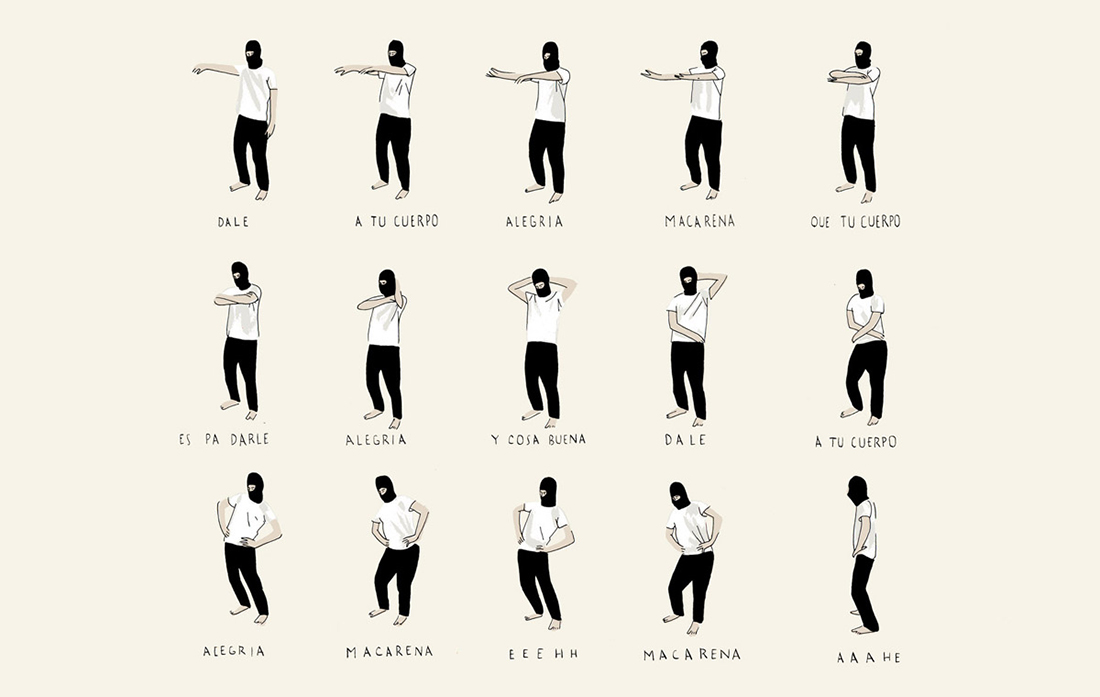 "
How to Dance the Azonto
Learning the Azonto is fairly easy. An expressive freestyle dance, it has no set instructions. There are, however, some basic moves any beginner will need to get started:
Tempo: Azonto can accompany any beat, but most would agree that it looks best when danced up-tempo. Beginners should start with the 2-step and move upwards from there.
Feet: Place your right leg slightly in front of your left, and twist on the whole leg on the ball of the right foot.
Hands: Point your index fingers and cross your right wrist over the left in front of you. With each twist of the leg, move the right arm forwards and backwards.
Cracking: A key component of Azonto is 'cracking' (also known as 'popping'), which usually involves a break from the 2-step. At a twist of the leg, raise your right arm up with fist clenched and pop your hip.
Other Freestyle Moves: If you're feeling confident, mix it up with some freestyle.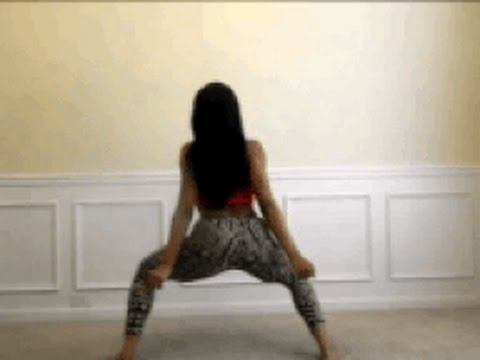 Start with 2-step boxing moves, lean your body to the left, or imitate chores like driving.
For more ideas, check out this instructional music video by Gasmilla, or this animated tutorial.
You Too Can Learn How To Dance Azonto
In Youtube Masterclass we track down the dancers and choreographers behind our favorite dance videos from around the world.
Azonto is both a dance and a music genre. While it's totally acceptable to enjoy the upbeat, Ghanaian house-like rhythms on their own, it's always more fun to be a participant than a spectator. The dance is part-miming, part-seduction, and encourages competitiveness in a way that it is reminiscent of voguing or the short-lived LA-based dance craze known as jerking.
Advertisement
The form integrates older drumming and dance moves from Ghana with cues from contemporary house and hip-hop. It became a viral phenomenon in Ghana, Nigeria, and the United Kingdom beginning in 2011 through music videos posted to YouTube by E.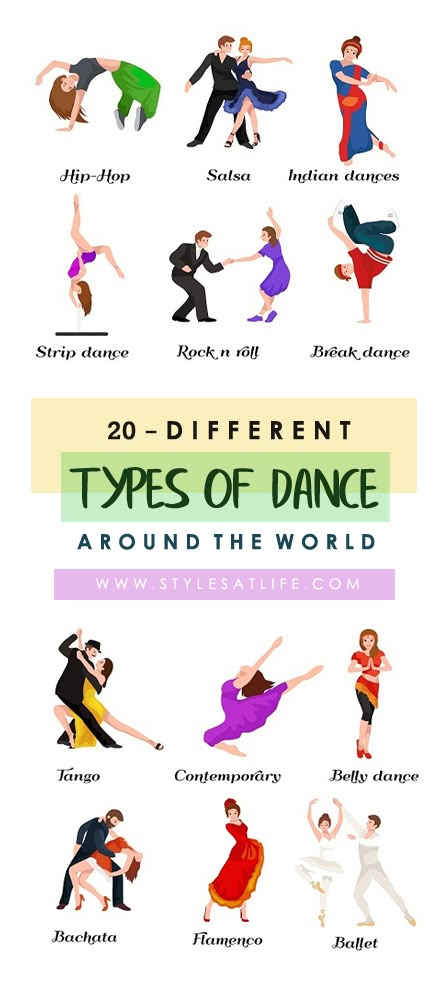 L., Wizkid, Sarkodie, Itz Tiffany, Fuse ODG, and others. This year, it's even spawned a new offshoot, Alkayida, a derivation of "Al Qaeda."
For azonto's basics, take a look at this instructional video entitled "Azonto-Versity," in which young people (including a contender for Most Adorable Girl in The World) break down the basics of the movement into its key elements: knee swivels, laid-back full-body rocking, sassy hand gesticulations, and serving more face than a Maybelline factory.
Azonto has been attracting fans within the African diaspora and beyond, launching its stars to unprecedented fame and creating surprising trickle-down benefits for their back-up dancers. Two of the most successful azonto dancers are Homebros, a duo from East London who first attracted notice when they participated in a contest to appear in UK rapper Fuse ODG's official video for his song "Antenna," which rose to #5 on the UK singles chart earlier this year.
Their homemade video, filmed in London's Underground and in front of an apartment block, currently has more than two million YouTube views, giving them minor celebrity status at home.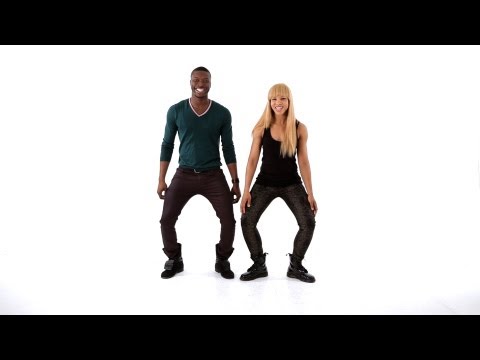 They nabbed a spot in the song's official video and recently starred in Nigerian singer Temi Dollface's seriously swoon-worthy video for her single "Pata Pata."
Advertisement
I got in touch with the Homebros in order to ask them a few questions about azonto dancing:
When did you start dancing as a duo? Was it for the "Antenna" contest?
We've always danced together as a part of a UK hip-hop dance company called BoyBlue Entertainment. We've been there for nearly nine years. In terms of the "Antenna" competition, Fuse ODG came to us with the vision for the song and asked us to help, then we made the first original video on the train. After the video went viral, the competition basically started.
How has life changed for you since the "Antenna" and "Pata Pata" videos?
Our lives have changed quite a lot since being involved in "Antenna" and "Pata Pata." We have become in-demand Afrobeats dancers in UK and have had a lot of bookings, inquiries and emails asking about teaching others.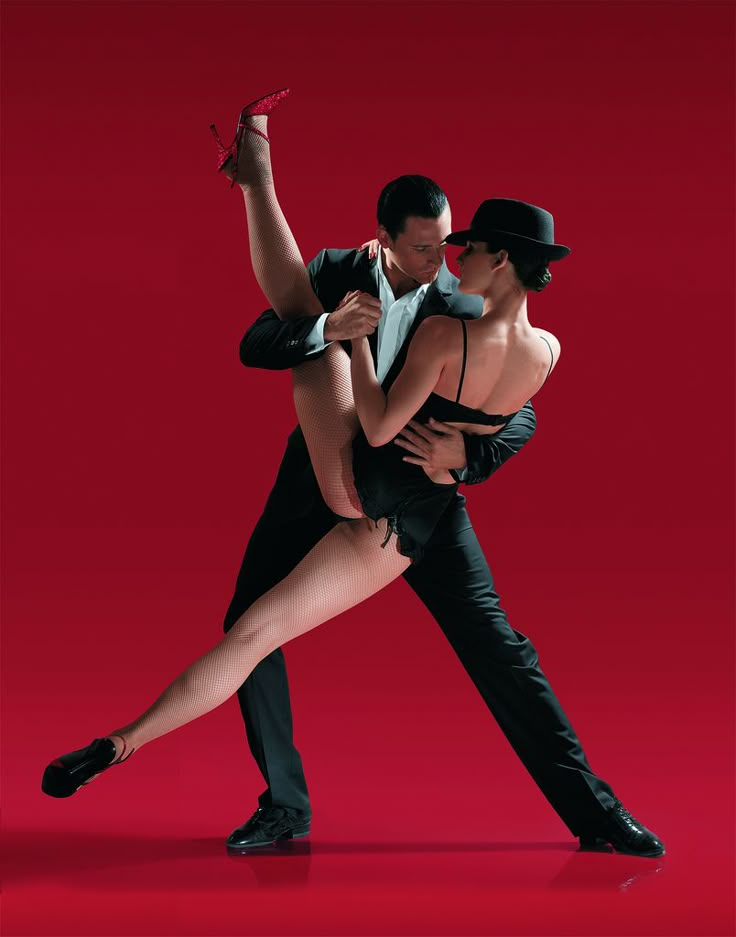 Our fan base just keeps growing. This has led us to signing autographs at shows, being stopped everywhere we go for pictures, TV interviews and being put on websites and blogs.
Why do you think azonto has spread so widely?
Azonto dance has made the African community come together. The dance and the music have also spread across the world to places that don't know much about Africa, and allowed people to get involved and get a feel of Africa.
What advice would you have for someone at home trying to learn the dance from watching videos over the internet?
For people trying to learn the dance from videos, we say keep watching, keep practising and stay up to date with the music.
African dances in Nizhny Novgorod: prices, reviews and addresses
African dances - prices and reviews. Comparative table of dance schools in Nizhny Novgorod, where there are African folk dances Afro Dance.
Service:
Location:
Show
changes 

Show map
African dance or Afro Dance (Afro Dance) is the collective name of several styles that originated in the tribes of Africa.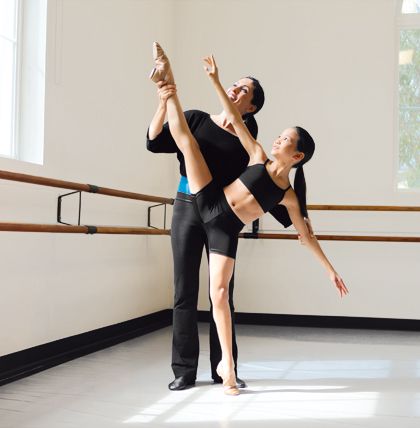 The movements that the tribal leaders and their peoples used in their rituals spread throughout the world a couple of centuries ago and remain popular to this day.
From the article on the portal Dance.Firmika.ru you will learn about the main characteristics of the dance direction, its styles and musical accompaniment. On the same page you can find prices for Afro-dance classes offered by choreographic studios.
Features and varieties of dances of African tribes
National African dances still remain an integral part of culture for the inhabitants of the black continent. Important events, such as hunting, wrestling or childbirth, are accompanied by dancing. Each tribe uses their own unique movements in their rituals to connect with nature.
African culture and religion, which is closely associated with dancing, was brought to Latin America along with slaves. Despite the fact that the Europeans imposed their culture and religion on them, the Negroes still remained true to their traditions and gods.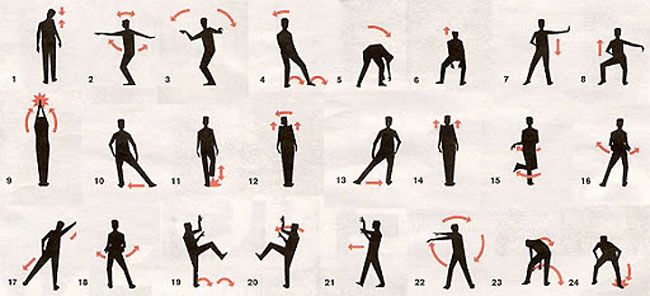 They prayed in the church, and secretly after work in the courtyards they performed ritual dances.
The peculiarities of the dances of African peoples include :
Rhythm to which the performers move. It is set by the drum and the voices of the dancers themselves.
The arms and legs, or the head and hips, move to completely different beats. Experts call this feature "dance polycentrism."
Another distinguishing feature of the Afrodan is "earthing". The dancers bend down, direct the body forward and down or back and down, that is, to the ground. So everyone praises the earth, thanks her food or asks for rain and fertility.
Dance directions differ not only in movements, but also in the parts of the body involved. For example, they move only the legs and hips, or the arms, neck and head.
The most common styles of Afro dance :
Azonto comes from the West African country of Ghana. The daily activities of the community are imitated: searching for food or kindling a hearth. Steps and inclinations are small and fast. Basically, the body, hands and head are involved in the work.
Coupe decale comes from Côte de Voire. At the heart of it is flirting, these are sexual movements. The dancers move their legs, pelvis and hips sharply. A group of men or women steps forward and performs fast and powerful swings and lunges.
Jazze/Djazze came from Negro slaves brought to America. There are steps from tap, hip-hop and break, the whole body is involved during the performance.
Afro house, Kuduro and Pantsula from South Africa, in particular from Angola. Work with the lower body: wide steps forward and to the sides, small stomping, maintaining balance while standing on the toes.
Yoruba is a sacred ritual dance of the Yoruba gods, which are represented by the forces of nature. They belong to the dances of West Africa.
Congolese and Haitian dances are also folk dances.
Afroplasty is singled out in choreographic schools as a collective direction of Afrodans. It allows you to improve flexibility, learn to control your body better and get used to the specifics of movements. It is studied at the first stage of classes, in order to then move on to complex choreographic elements.
Prices for learning African dances in St. Petersburg
In choreographic schools and studios, you can purchase a one-time visit or a subscription to incendiary African dance lessons. The cost of teaching Afrodans is different, for one lesson they take:
Maximum in the city - 1,200 rubles;
On average, a lesson costs 600₽;
Minimum - 265 rubles.
Some schools offer free entry to the first Afro Dance class. For those who want to save money, it will be more profitable to buy a subscription for 24 or more lessons during the promotion period.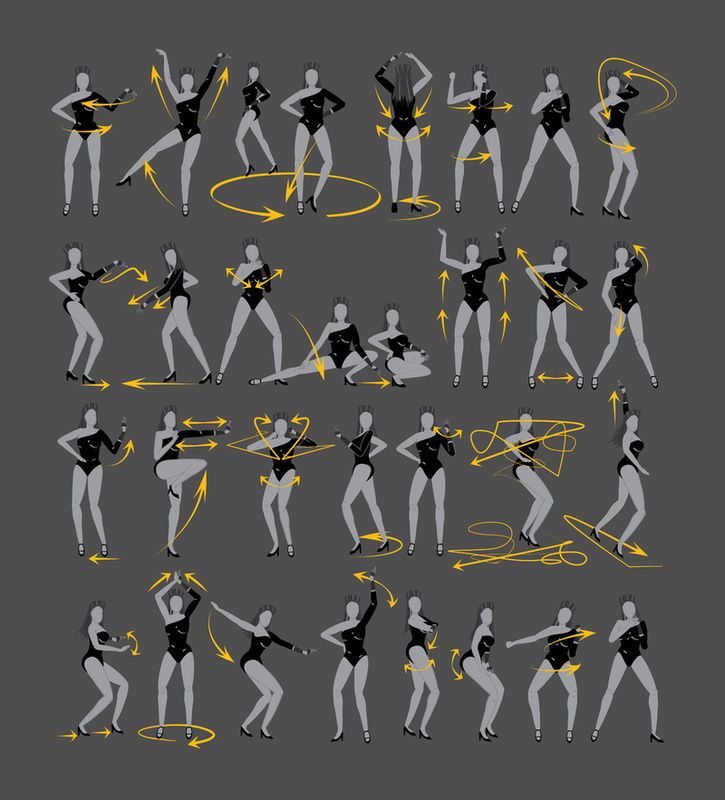 Expert editor: Iya Nikolaevna Baval
Director, choreographer and teacher. She studied folklore dance and dance show in Cuba.
Teaching since 2009of the year.
Questions about "African dances"
Ask a new question
The question will be asked to all schools on the portal after verification. Answers usually come within a day.
Ask a question
 No questions have been asked about this topic yet. You can ask the first one.
Filter by metro Filter by districts
Show on map
Dance sports clubs, schools, clubs and groups
Place ad
Dancing sports sections
The TWERK enrollment is in full swing!
Charming teacher Victoria Egozza Aleksandrova Destinations for girls 16+: Twerk, Female Dancehall In business since 2012 Teaching experience - 7 years Visited a large number of.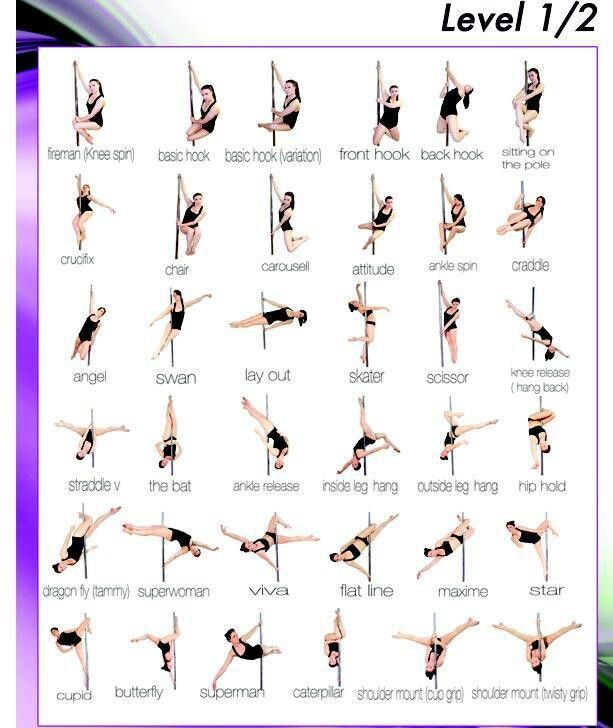 ..
Recruitment to the Salsa group New York
Friends! We are announcing a recruitment to the Salsa New York group for continuing with Boris Echa and Asya Makeeva. Classes will be held from December 17 to Thursdays from 19:00 to 21:00, two lessons in a row. We...
Kizomba group for beginners
Friends! Starting December 8, we start recruiting for the Kizomba group for beginners with Denis Marechkin and Yulia Pankova. Classes will be held on Tuesdays and Fridays from 20:00 to 21:00. Already possible...
Dance classes
Do you want to do something useful for your child in your free time? A children's dance studio is what he needs. Perhaps this will make you smile, some doubt, but let me dispel them once ...
BREAK-DANCE REGISTRATION IS OPEN
beginner groupChildren 6-9 years old Boys 9-13 years old Girls 9-13 years old Teenagers 13 years old and trial training FREE Schedule for today | Saturday 19 September: 16:50 - Beginners 18:00 - Advanced.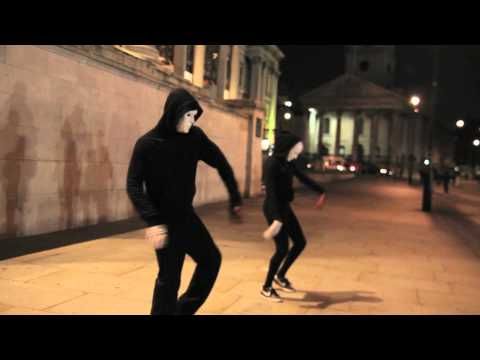 ..
Dance and sports club "Let's dance"
Dance and sports club "Dance school "Let's dance" - this is your world of sports dances in Veliky Novgorod0003
Dance studio "STAGE"
The first dance studio of modern dance styles in Revda for children, adults and adults. If you want to dance and express yourself, be in shape and surprise others - our studio is waiting...
Children's Studio of the Modern Dance School "Steps"
If your child loves to dance or wants to learn it. If you want him to develop well, control his movements and body, be dexterous and physically developed, cheerful and sociable,...
We are starting a new enrollment for AFRO classes (Various modern directions afrohouse, azonto, coupe-decale, ndombolo are included)!
Afro Dance is a bright, incendiary dance, it is an opportunity to relieve stress and tension, recharge with positive emotions and keep yourself in good physical shape! Our teacher is not only.