How much does a ballet dancer earn
How Much Do Ballet Dancers Make
Ballet is a beautiful art performed by amazing dancers. Ballet dancers are well trained, and because of their unmatched skills, they are compensated fairly. 

A ballet dancer makes anywhere between $14,500 and $256,500 in a year. This range represents the highest and lowest earners. Most ballet dancers' salaries fall between $14,500 and $36,500. The average salary is about $1,326 per week. 

Many ballet dancers work their whole life to be a part of a prestigious company. Below, there is a breakdown of a ballet dancer's salary at each career stage and how to making money as a ballet dancer.
‍

A Ballet Dancer's Salary
Ballet dancers are known for their hard work, dedication, and grit, but not necessarily their income. Many of the performing arts get a bad reputation for the low-income positions that employ many people within the industry. It takes a lot of time and experience to see your investment in training and practice pay off.
Salaries vary widely by region and company. If a ballet dancer is not a part of a company, their likelihood of getting paid drastically decreases. 

Here are some fast facts about ballet dancers' salaries:
Average yearly salary is $68,949 
Average yearly salary falls into the 75th percentile
An average salary accounts for both the highest and lowest incomes
About 35% of ballet dancers fall into the 25th percentile, roughly $30,000
Only 17% of all ballet dancing positions are paid between $58,500 and $80,500

The major takeaways from these facts are that most ballet dancers make about $30,000. Do not expect to make more than $30,000 with your first dancing gig. Earning a higher, consistent wage can be difficult, especially if your performances are freelance.

Salary is dependent on multiple factors, such as:
Experience
Skill level
Location or region
Dance company

(Source: Zip Recruiter)

Do Ballet Dancers Make A Livable Wage?
Ballet dancers that fall into the 25th percentile of salary ranges earn about $14 an hour, which is not a livable wage.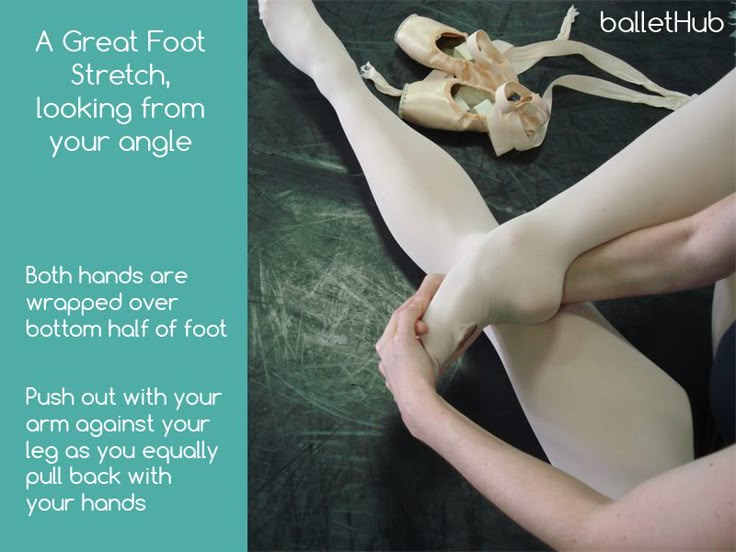 In some regions of the country, averages are much higher, but if you take into account the cost of living in those regions, the increase is not substantial.

Below is a table showing ballet dancer salary averages from locations across the United States based on data from August 2020. The table goes on to highlight prestigious companies found in these regions as well. 

The following charge details how salaries differ in various regions of the US:
Region

Location

Average Salary

Companies in the Area

Midwest

Indianapolis, IN

$47,000

Cleveland Ballet
Cincinnati Ballet
Dayton Ballet

Chicago, IL

$50,000

Joffrey Ballet
Chicago Ballet
Oklahoma Ballet

Minneapolis, MN

$50,000

Minnesota Ballet
Milwaukee Ballet
Madison Ballet
James Sewell Ballet

Northeast

New York, NY

$53,000

American Ballet Theatre
Dance Theatre of Harlem
New York City Ballet
Ballet Hispánico

Boston, MA

$52,000

Boston Ballet
New Jersey Ballet
Amherst Ballet Theatre Company

Washington, DC.

$52,000

National Ballet of Washington, DC.
Charlotte Ballet
Carolina Ballet
The Washington Ballet

Northwest

Seattle, WA

$53,000

Paradosi Ballet Company
Pacific Northwest Ballet

Portland, OR

$48,000

Oregon Ballet Theatre
Ballet Fantastique

San Francisco, CA

$57,000

San Francisco Ballet
Nevada Ballet Theatre
Sacramento Ballet
Ballet San Jose
Bay Pointe Ballet

Southwest

Dallas, TX

$49,000

Texas Ballet Theater
Kansas City Ballet

Phoenix, AZ

$47,000

Ballet Arizona
Ballet West
Colorado Ballet

Los Angeles, CA

$51,000

Los Angeles Ballet
Anaheim Ballet

Southeast

Atlanta

$49,000

Atlanta Ballet
Atlanta Festival Ballet
Savannah Ballet Theatre 

New Orleans, LA

$46,000

Shreveport Metropolitan Ballet
Alabama Ballet

Houston

$48,000

Houston Ballet
Bay Area Houston Ballet and Theatre
(Source: Companies of the US)
Again, these salaries are an average of a large range of values.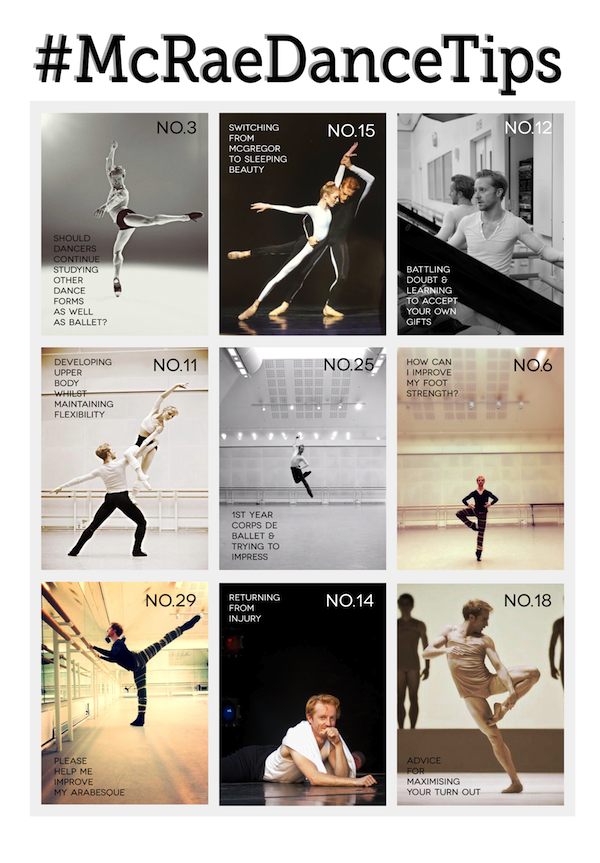 While there are many companies across the United States, as shown above, ballet has a strong presence in Europe, Africa, and Asia. Depending on a company's needs, you may find better luck internationally.

Other world-renowned ballet companies are:
Ballet Black, England
The Royal Ballet, England
Bolshoi Ballet, Russia
Cairo Opera Ballet Company, Egypt
K-Ballet, Japan
Tokyo Ballet, Japan
Hong Kong Ballet, China
Israel Ballet, Israel

(Source: World Ballets)

Within these regions, there are different types of ballet companies, such as:
Musical theater 
Modern dance
Classical
Neoclassical
Chamber ballet
Non-profit

The type of company largely determines the dance style that is favored in performances. Within a company, there can be jazz, hip hop, ballet, and other ensembles.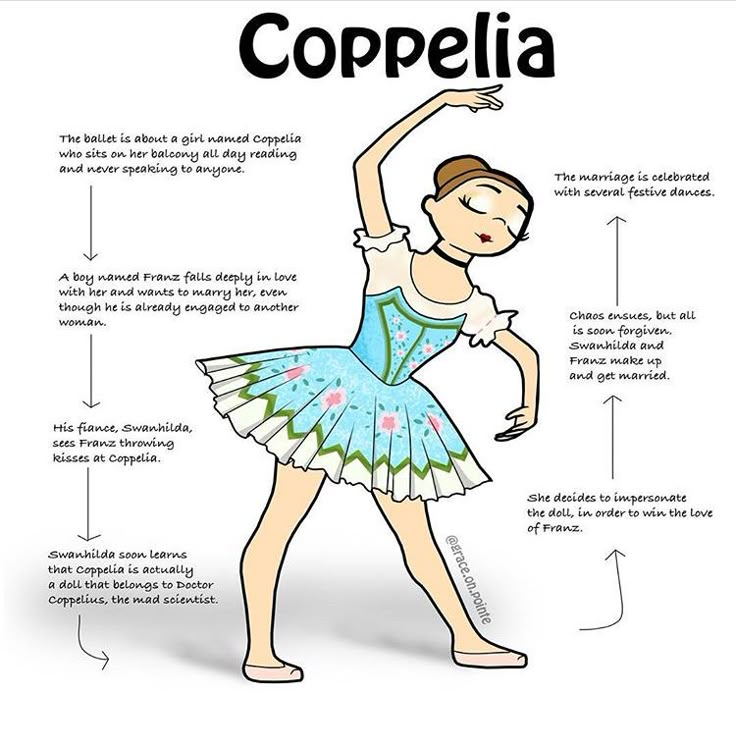 A company is not limited to ballet. However, many companies are famous for their ballet performances. For instance, the Moscow Ballet is widely known for their performance of The Nutcracker.
THE FIRST AFRICAN-AMERICAN PRINCIPAL FOR THE HOUSTON BALLET
How to Become a Professional Ballet Dancer
Most ballet dancers start fairly young when they begin their training. Most people say it is necessary to begin at a very early age to make it as a dancer, but that is a misconception.

Here are the five steps to becoming a ballet dancer:
Train, train, train. 
Pursue education and earn a degree in dance or fine arts. 
Practice, and practice some more.
Perform freelance shows to build your reputation.
Try out for a company of your choosing.

Both training and practice allow you to gain experience and skill, two highly desired traits for ballet dancers. 

The companies and schools that hire ballet dancer look for the following traits:
Highly skilled and talented – Whether raw talent or from extensive training, dancers without real talent don't get hired.
Supportive and encouraging – Companies are another family, and you must be able to play nice.
Commitment – Practicing for hours on one dance requires dedication.
Artistry – Dance requires a creative and thoughtful mind.

A degree is useful after you retire from dancing, as well. Many dancers go on to be choreographers, so an understanding of dance and movement is helpful. Additionally, there is the option to teach, where again a college degree will be essential

Although a consistent paycheck comes with being hired by a company or school, many ballet dancers are self-employed. (Source: Labor Statistics)

Famous Ballet Dancers and Their Incomes
Some ballet dancers are considered outliers on the pay scales, and knowing a little more about their incomes and the companies they work for may be helpful. These outliers include famous ballet dancers making over six figures a year.

By Gilda N.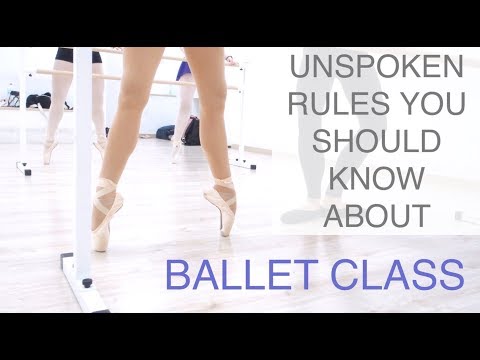 Squire Gildasquire
Misty Copeland
First Black principal dancer in American Ballet Theatre 
Earns over $100,000 a year
Started dancing at 13
(Source: Misty: Prima Ballerina)

By Anastasiya Fedorenko
Nina Ananiashvili
$30,000 per performance
Prima ballerina
Training originally in figure skating
Studied at Moscow Choreographic Institute
Principal dancer in American Ballet Theatre and Houston Ballet

Sylvie Guillem
Highest paid female ballet dancer
Estimates around $850,000 per year
48 years old
French-trained
Career skyrocketed in the 1980s

The Thomas Jerome Newton Project
Benjamin Millepied
French-trained, as well
Started at 8 years old
Danced for companies internationally
Net worth is around $900,000

Photograph: Peter Johns/The Guardian
Rudolf Nureyev
Passed away in 1993
Russian dancer
Jack of all trades in performance art
Estate valued at over $7 million

Keystone/ZUMA Press/age fotostock
Mikhail Baryshnikov
Latvian dancer
Began as a freelancer
Joined New York City Ballet
Transitioned to acting
Estimated at over $45 million in combined earnings and worth

(Source: Richest Ballet Dancers)

These famous dancers earn much more than the average ballet dancer, but it an inspiring set of numbers to strive toward during your dancing career.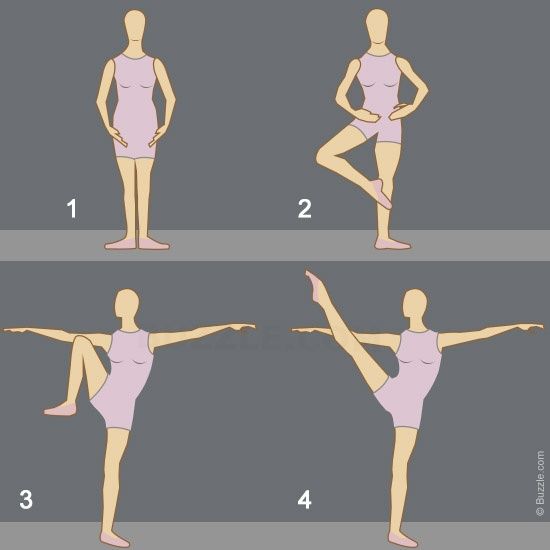 Summary
Ballet dancers are compensated quite well when they are a part of a premiere ballet company. Freelance ballet dancers make a decent wage, but it can be hard to get by depending on how steady the work is. 

On average most ballet dancers make between $14,500 and $36,500 a year. A ballet dancer's salary increases if they work in multiple companies or have additional gigs. Major talents in ballet make, on average, six figures or more in a year. 

Who are the 5 richest Ballet Dancers? – BLOG ABOUT BALLET AND DANCE
The 5 Richest Ballet Dancers in the world*
The world of ballet is full of dancers who dream of making a living from their passion for the art form. But in truth, professional ballet dancing is a cut-throat industry where less than perfection is rarely tolerated. The odds of actually "making it" in the ballet industry with a major dance company such as the New York City Ballet or the Bolshoi Ballet are very slim.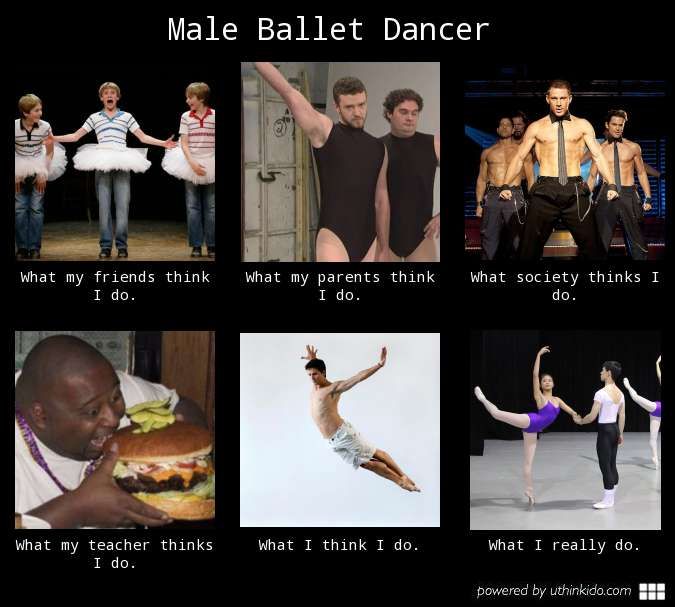 When a dancer first joins a company, they form part of a group called the Corps de Ballet. The industry is notoriously underpaid, with the majority of dancers working long hours for very little financial reward. Payscale cites the average ballet dancer's salary as a tiny $15,080 – $26,419. Midlevel dancers, often soloists, could earn as much as $50,000-$58,000 a year.
There is no doubt that in order to become a rich ballet dancer, it takes hard work, and sometimes dancing for multiple companies at once. But to become one of the richest ballet dancers in the world, a certain amount of fame and hard work is also needed. Many of the wealthiest ballet dancers on our list have made their name and their wealth through branching out into choreography, producing, or even acting and modelling.
We've selected five of the richest dancers in the industry – and, compared to the five richest actors or singers, the salaries are diminutive.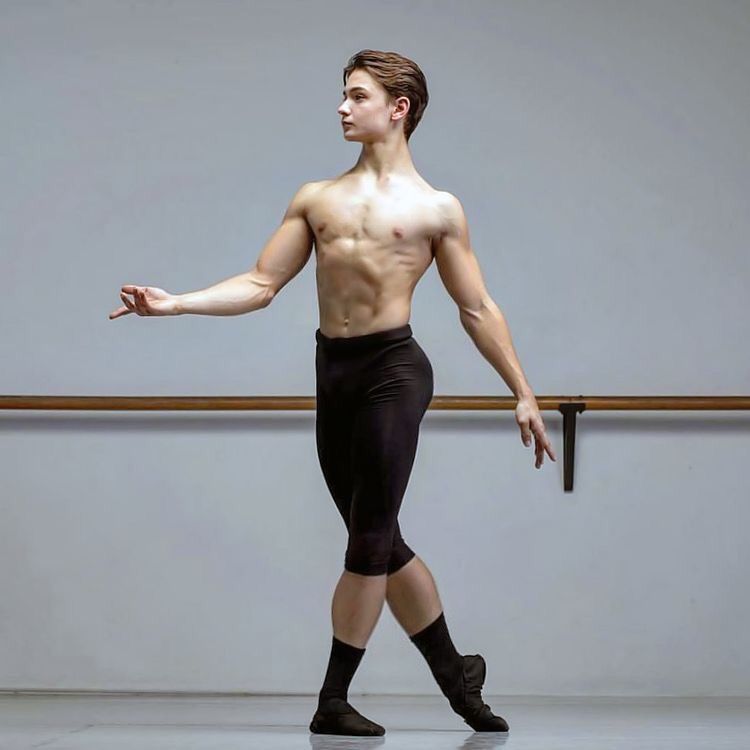 Ballet, one of the most highly-skilled performing professions, is also one of the least financially rewarding. The dedicated, talented dancers on our list got there through hard work, passion and – quite possibly – a financial struggle. The salaries we've cited are based on a variety of factors from per performance earnings, yearly earnings, and net worth.
5. Nina Ananiashvili – $30,000 per performance
Nina Ananiashvili is a Georgian ballerina and the current artistic director of the State Ballet of Georgia. She recently hung up her ballet shoes after an illustrious career as a prima ballerina earning about $30,000 per performance. She originally trained not as a dancer as an ice skater. Because she was a sickly child, her parents encouraged her to take up figure skating in order to build her strength. Nina started ballet training to complement her skating, but eventually abandoned skating altogether and began training as a ballet dancer.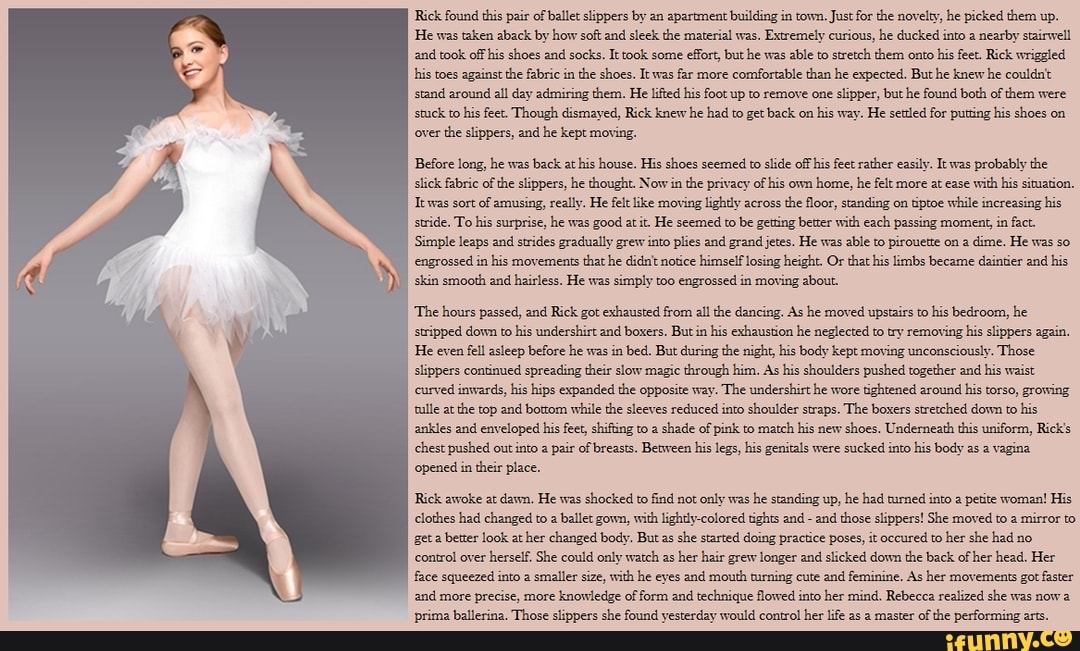 Her career took off after studying at the Moscow Choreographic Institute where her talent captured the attention of her instructors. From this point on her career sky-rocketed, and Nina eventually made waves in the United States becoming a principal dancer for the American Ballet Theatre and later the Houston Ballet.
4. Sylvie Guillem – $850,000 + per year
Sylvie Guillem is the highest paid female ballet dancer in the world today, at 48 years old. She hasn't slowed down in later years; continuing an enormously successful career, Sylvie is selling out theatres all over, and has been since the mid-80's. Hailing from Paris, this French dancer is sought after in some of the most highly regarded dance companies and is guaranteed to bring in a lot of revenue for the companies that can afford her. Despite the fact that's she much older than most of her contemporaries, Sylvie seems to defy the laws of gravity and physics in her performances, making her the highest paid female ballerina of the 20th century.

3. Benjamin Millepied – $900,000 net worth
Now a fixture in Hollywood, this French dancer was relatively unknown in the mainstream world until a few years ago but has long been a famous face in the ballet world. Born in France, Millepied started dancing at the age of 8 under the instruction of his mother, who is also a ballet dancer. He has danced for the City Ballet, the American Ballet Theatre, School of American Ballet and the Paris Opera, to name just a few. Millepied made the rare transition from ballet to Hollywood when he choreographed the dances for the psychological thriller, Black Swan – where he also played a small part in the movie. There Millepied met Natalie Portman, who was starring in the movie, with whom he became engaged in 2010. The couple recently welcomed their son into the world in 2011.
2. Rudolf Nureyev – $7.9 Million*
Rudolf Nureyev was one of the most celebrated ballet dancers and one of the most photographed men of the 20th century.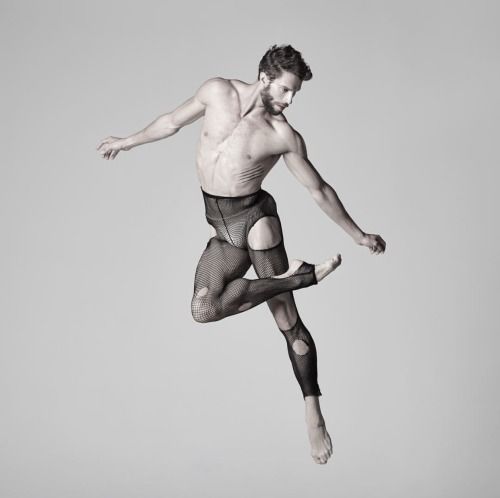 When he passed away in 1993, it was on one of his private island – in stark contrast to the Russian dancer's impoverished beginnings. Between choreographing, dancing, acting, and directing his net worth sky rocketed to the millions in a short amount of time, and he became highly sought after not only for his talents, but for his appearance. He became an instant sensation in the Soviet Union and reinvented the role of the male ballet dancer, who before were only there to support the female dancers.
*based on value of estate after his death
1. Mikhail Baryshnikov – $45 Million
Mikhail Nikolaevich Baryshnikov was born in Riga, Latvia – then Soviet Russia – and is regarded as one of the best ballet dancers of the 20th century. He started as a freelance dancer in Leningard and Canada, eventually joining the New York City Ballet. Since then, Baryshnikov has made a tremendous impact in the ballet world.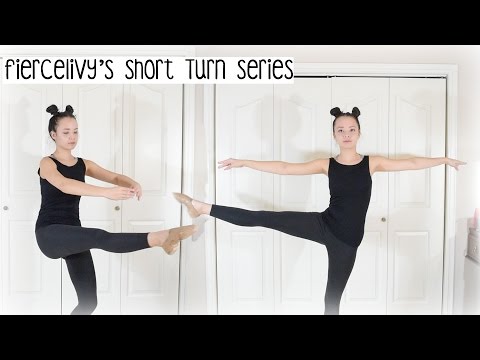 Besides being a ballet dancer, his high profile saw him branch out and he became a highly respected choreographer. He eventually made waves in Hollywood as an actor, most notably as Carrie Bradshaw's Russian lover, Aleksandr Petrovsky, in the HBO series, Sex and the City.
*Repost – Source: Article by Alex Matsuo,12.28.13, World Money on the richest.com
Photo on Top: Sylvie Guillem © Bill Cooper (nytimes.com)
TODAY MISTY COPELAND is the most famous Prima Ballerina. Her Net Worth is about $ 500.000! Learn more….
https://balletloversblog.com/2019/02/27/the-amazing-career-of-misty-copeland/
Gefällt mir:
Gefällt mir Wird geladen...
How much do prima ballerinas earn? – Celebrity.fm
Expected lifetime earnings: $1,669,920.
While famous prima ballerinas like Nina Ananiashvili can make $ 30,000 in In one performance, your average non-prima ballet dancer (who is still not that average) earns about the same hourly bet like a child who flips through hamburgers in the summer.
Here, how much does a ballet soloist earn?
Salaries for ballet soloists in the US range from $90,005 $16,640 to $68,640 with an average salary of $29,12050. The middle 29.120% of ballet soloists earn $75,68,640 while the top 29.120% earn $68,640.
Accordingly, who is the highest paid dancer?
The salary we have listed is based on a variety of factors from productivity income, annual income and net worth.
Nina Ananiashvili - $30,000 per performance. …
Sylvie Guillem - From $850,000 per year. …
Benjamin Millepied - $900,000 …
Rudolf Nureyev - $7.9 million *…
Mikhail Baryshnikov - $45 million.
How much do Alvin Ailey dancers earn?
Alvin Ailey Dance Foundation Salary
| Position | Salary |
| --- | --- |
| Salary of professional dancers - 3 salaries indicated | $40,871 / year |
| Marketing manager salary - reported 3 salary | $65,489 / year |
| Marketing employee salary - reported 2 salary | $55,788 / year |
| Junior employees - 2 employee reported | $52,051 / year |
So how much does an NYCB soloist make?
Salary.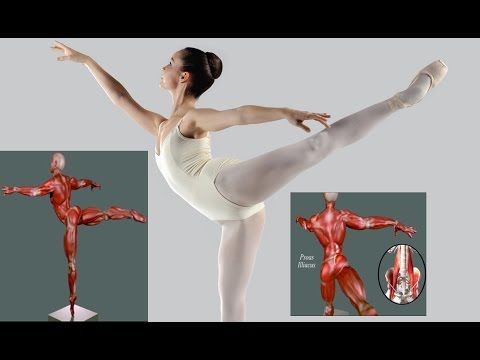 The New York City Ballet's principal dancers' minimum wages are at their highest during the weeks when the artists perform in front of an audience. This is a minimum of $2,341 per week . For rehearsal weeks, the minimum rate has dropped to $1,980 per week, or 50 percent of individual contract salary, whichever is greater.
Contents
How much does the best ballerina earn?
However, principal dancers can earn much higher fees, such as $3,000 to $5,000 for guest star performances in large companies. The best ballet dancers can to 190,000 dollars a year in the highest paid ballet companies.
How much does a ballerina weigh?
The average American ballerina is 5'2" to 5'8". Depending on height, the ideal weight should be between 85 to 130 lbs. If we simply analyze these numbers, we would expect ballerina body mass indexes to be significantly less than the average BMI of women.
Who is the most famous prima ballerina?
Margot Fontaine may be the world's most famous ballerina of all time; Babe Ruth from ballet.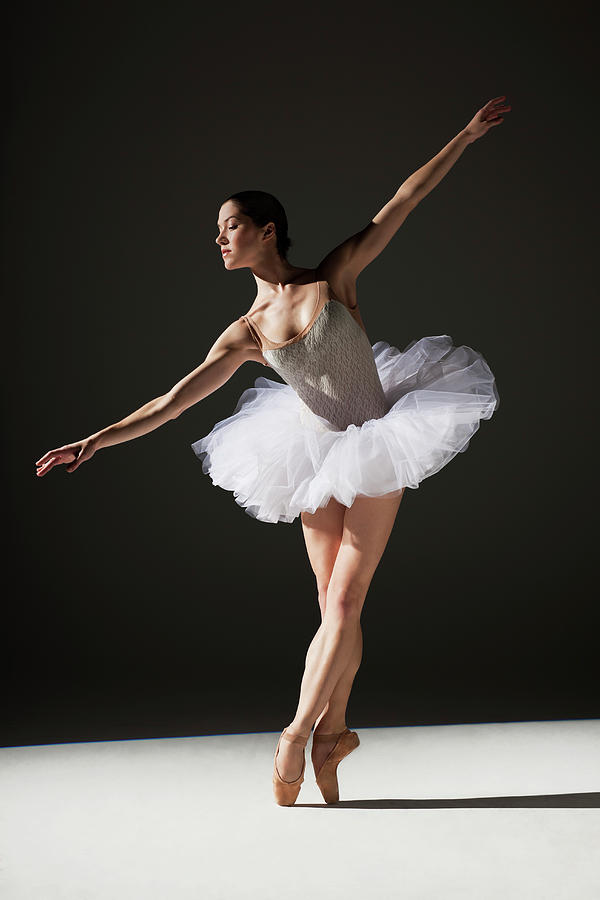 Born in May 1919 in England, Fonteyn began ballet at the age of four. She had a long career with the Royal Ballet and soon retired at the age of 42 until Rudolf Nureyev appeared on the stage.
How much do ballet instructors earn?
Ballet teacher salary
| | Annual salary | Monthly payment |
| --- | --- | --- |
| Best earnings | $87,500 | $7,291 |
| 75th percentile | $75,000 | $6,250 |
| Medium | $62,047 | $5,170 |
| 25th percentile | $47,500 | $3,958 |
What is the Horton technique?
The Horton Dance Technique, now commonly known as the Horton Technique, has no style in itself. The technique emphasizes the integrity of the body, an anatomical approach to dance that incorporates the flexibility, strength, coordination, body and spatial awareness of the to provide unrestricted dramatic freedom of expression.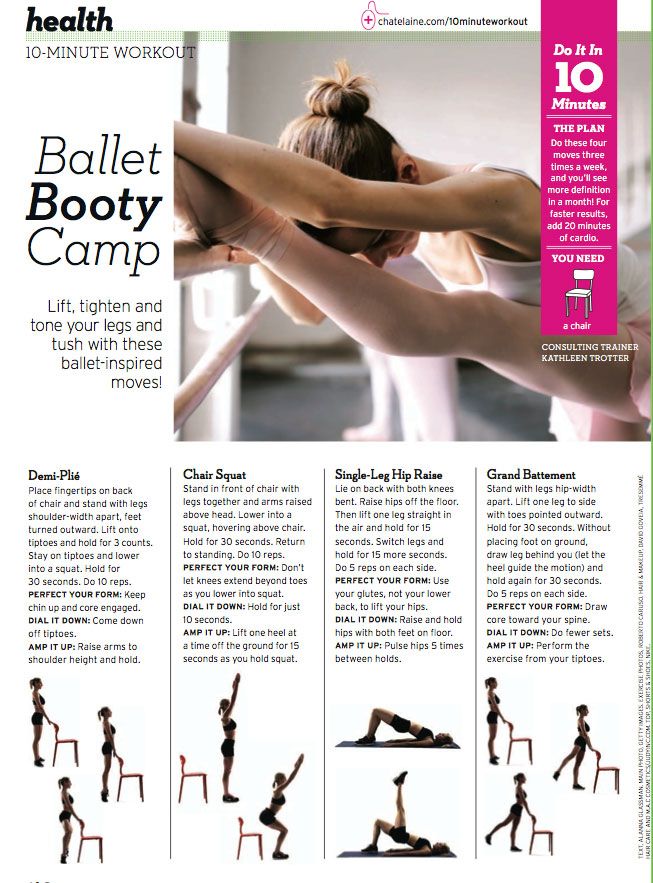 How much are Alvin Ailey tickets?
Tickets start at $29
Public engagement is Ailey's heart, and the long-awaited return of the Alvin Ailey American Dance Theater to their home stage is cause for rejoicing.
Are all Alvin Ailey dancers black?
In the early years of , all performers were African American , reflecting its founder's commitment to providing a place where black dancers can escape pervasive discrimination. However, at 19In 63, the troupe became racially integrated as Ailey protested against quotas and discrimination of any kind.
What is better than ABT vs NYCB?
ABT has stronger and more athletic male dancers. so you see them in action more often than at NYC Ballet. NYCBT is more modern, ABT is all 19th century classical ballets - Giselle, Swan Lake, etc.
Do apprentice ballerinas get paid?
Do pupils receive a salary? … But after all, most companies around the world do not pay apprentices , and most major established companies do not have an apprenticeship program.
I consider myself lucky with my first professional experience and the opportunity to work with professional dancers.
What is the most prestigious ballet company?
The Paris Opera Ballet has established itself as one of the best and most respected ballet companies in the world with a staff of 150 people.
Who is the highest paid prima ballerina?
Sylvie Guillem - $850,000 per year
Today, Sylvie Guillem is the highest paid ballet dancer in the world, she is 48 years old.
How much does Misty Copeland weigh?
As part of the Studio's troupe, she performed the Pas de Deux in Tchaikovsky's opera The Sleeping Beauty. Eight months after joining the company, she was offline for almost a year due to a stress fracture in her lower back. When Copeland joined the company, she weighed 108 lb (49.0 kg) (she is 5 ft 2 in (1.57 m)).
Who is the tallest ballerina?
IMG Models signed Fabrice Calmels , Guinness World Records highest ballet dancer.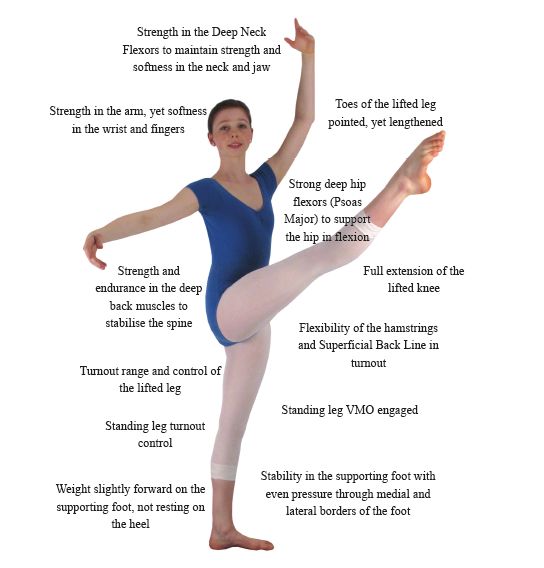 Camels, the lead dancers of the Joffrey Ballet, are 6 feet 6 inches tall.
What is the ideal ballet body?
Profile of the traditional, ideal ballet body: Long elegant limbs . Strong, flexible back . Straight legs , not bowed and not bowed.
Why is Anna Pavlova important?
She was the leading dancer of the Imperial Russian Ballet and the Russian Ballet of Sergei Diaghilev. Pavlova received the most recognition for creating the role of the Dying Swan. and with her own company became the first ballerina to tour the world, including performances in South America, India and Australia.
Who is the youngest prima ballerina?
Meet the nation's youngest professional ballerina: 16-year-old Marla Minadeo of Cleveland Ballet . Marla Minadeo, the youngest professional ballerina in the country, has a schedule that literally keeps her on her toes.
What is the highest paid job?
Here are the highest paid jobs of 2021:
Anesthetist: $208,000.
Surgeon: $208,000.
Oral and Maxillofacial Surgeon: $208,000
OB/GYN: $208,000
Orthodontist: $208,000
Prosthetist: $208,000
Psychiatrist: $208,000.
Are dance teachers well paid?
$34,000 is the 25th percentile. . Wages below that are outliers. $61,500 is the 75th percentile. Wages above this value are outliers.
...
What are the top 10 highest paying cities for a dance teacher job.
| | |
| --- | --- |
| City | Berkeley, CA |
| Annual salary | $59,008 |
| Monthly payment | $4,917 |
| Weekly payment | $1,135 |
| Hourly wages | $28.37 |
Do dance teachers earn a lot?
While ZipRecruiter sees an annual salary of $100,000 to $12,000, most dance teachers' salaries currently range from $90,005 $34,000 (25th percentile) to $61,500 (90th percentile), with the highest paid (82,500th percentile) make $82,500 a year in the United States.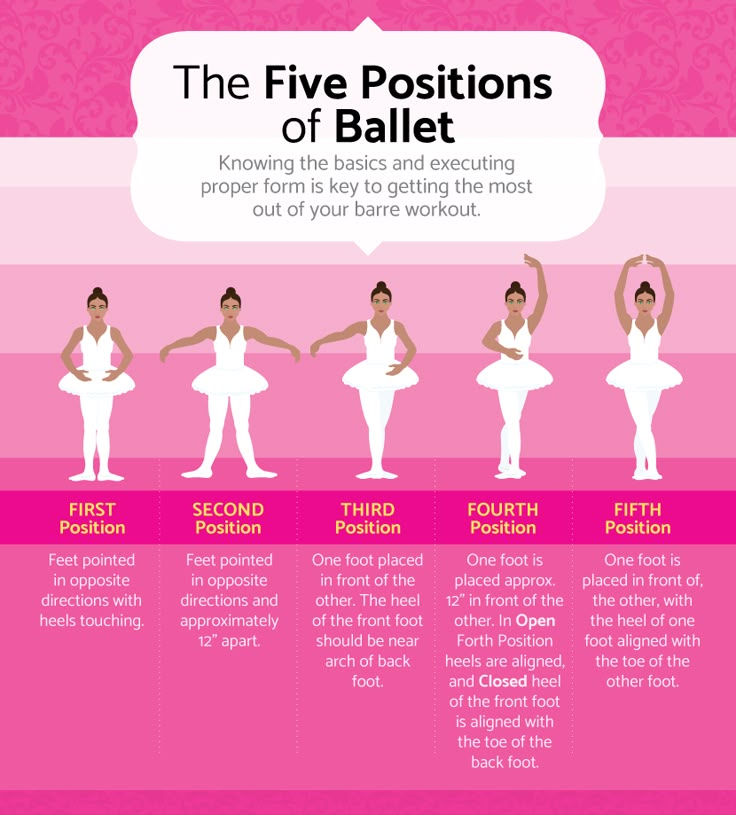 ---
Last updated: 15 days ago - 16 authors - 28 authors - Links: 48 interviews and posts; 4 Video.
Find out all about your loved one. celebrities in Celebrity Interviews and don't forget to share this post!
how much does a ballerina earn? • BUOM
By Indeed Editorial Team
May 6, 2021
Knowing how much a ballerina earns can help you decide if this career is right for you. Regardless of job satisfaction and other such factors, expected pay levels can have a direct impact on someone's decision to pursue that career. Being a successful ballerina is a valuable professional position, but it takes practice and dedication. In this article, we will discuss some of the most frequently asked questions about how much ballerinas are paid.
How much does a ballerina earn?
While there is no specific data for ballerinas alone, the average salary for dancers of all types is $43,938 in the US, according to Indeed Salaries.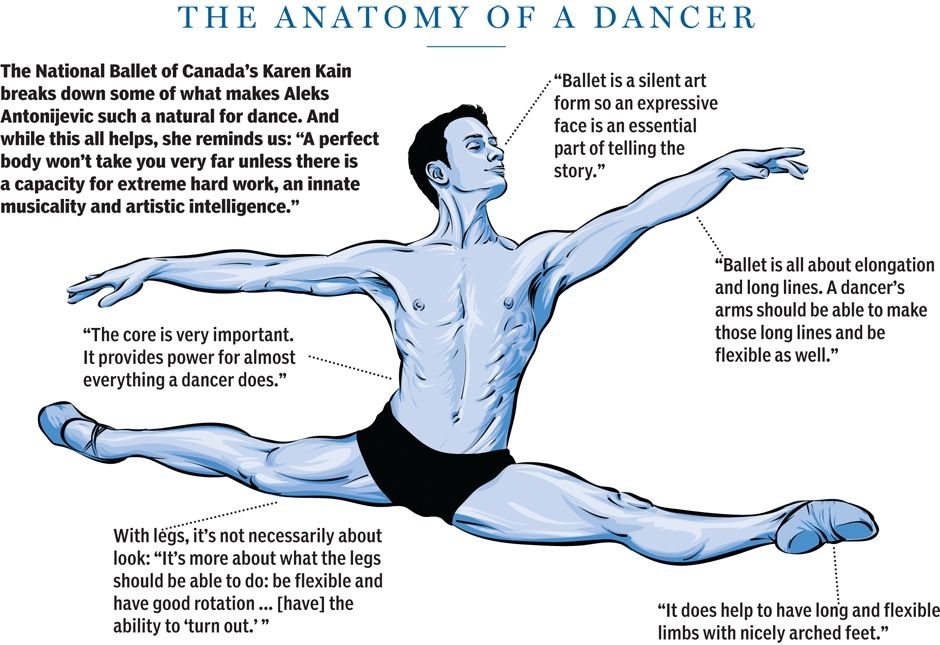 The Bureau of Labor Statistics estimates that the total number of dance jobs is likely to increase by 6% through 2029, faster than the national average job growth forecast. However, lead dancers tend to earn a little more than the rest of their peers.
How does a ballerina's employer influence her earnings?
Although most ballerinas are employed by ballet companies, their earnings are highly dependent on the size and scope of their employer. Ballet companies with frequent performances in multiple cities and countries tend to pay more because ballerinas tend to be paid more during scheduled performance weeks than during rehearsal weeks. In addition, ballerinas who are also members of various industry unions such as the Guild of Musical Performers of America (AGMA) typically earn higher wages across all experience levels as well as overtime pay.
How does years of experience influence a ballerina's salary?
Unlike most other professions, more years of experience does not always mean higher earnings for dancers.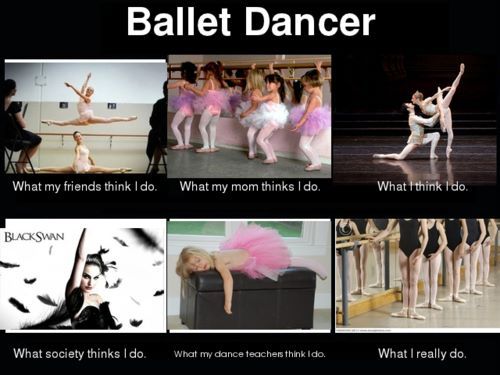 Being a ballerina is a very physically demanding career and most performers only stay at their peak physical shape for a few years and usually retire before they turn 35. However, there are three main stages in a ballerina's career with increasing income:
Apprentice: This is where most ballerinas start and is a good way to learn the basic skills for a role.

Corps de ballet dancer: This is the lowest level of ballerina in a ballet company, but usually pays at least twice as much as apprentices. Some corps de ballet dancers also become soloists, having learned the main parts of the play and acting as an understudy in case the main ballerinas are unable to perform.

Soloist: These are the highest ranking ballerinas and usually the main attraction of the show. They are usually paid significantly more than any other ballerina, and some earn several thousand dollars a year.
What are some of the best ways for retired dancers to continue their dancing career?
Due to the physical demands of the job, ballerinas have to change careers at a relatively young age, usually around 30 years old.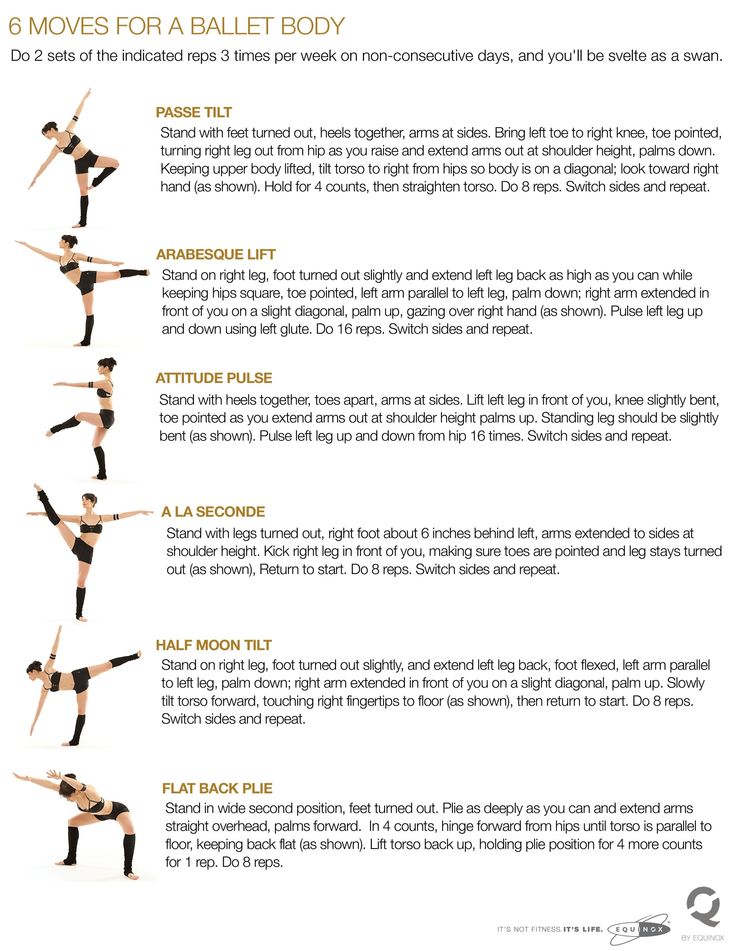 Most of them choose to use the acquired skills for new careers, with dance teachers, choreographers, artistic directors and other dance-related professions being the most popular.
How does education affect a ballerina's earnings?
There is no formal formal education for ballerinas, although some of them study ballet at a college or conservatory before working in the field. However, their pay level is usually in proportion to their experience and ability, and both of these traits are usually easier to develop if you start at a very young age. Aside from those who attend special ballet classes, most ballerinas earn their education by joining ballet companies as apprentices.
How are ballerinas paid?
Ballerinas are usually paid according to the number of weeks of the ballet season. Most seasons last 38 to 42 weeks, usually with a summer break. This means that ballerinas often have to find alternative sources of income to pay extra for the weeks they are off work, with most of them working as dance teachers, fitness instructors and other jobs that require similar skills.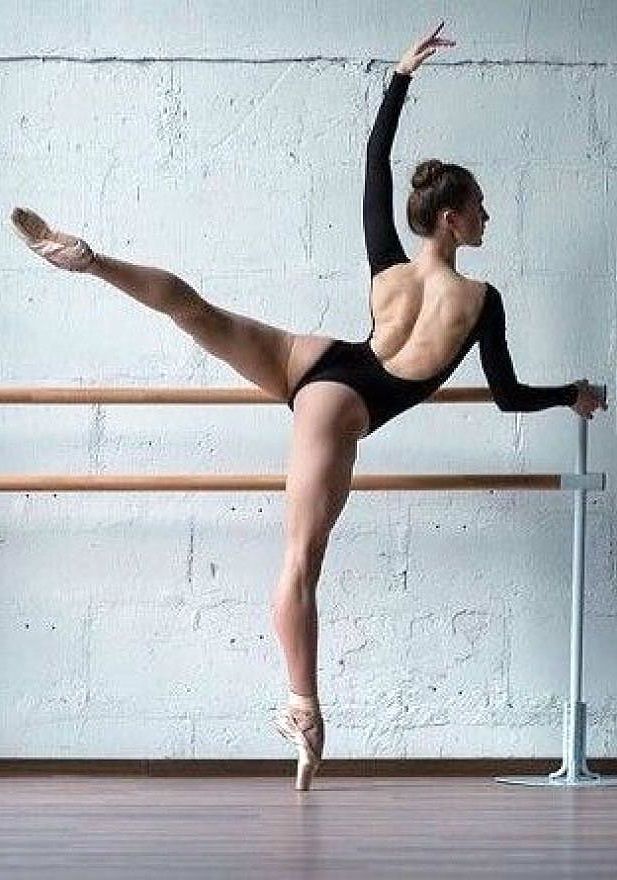 How can a ballerina earn more?
One way for a ballerina to make more money is to work with several ballet companies or find additional work elsewhere. Considering the fact that a ballerina's salary is significantly higher when they are performing compared to when they are only rehearsing, filling your schedule with as many performances as possible is an effective way to maximize your earnings. Also, larger ballet companies tend to pay more than smaller ones, so getting a job with a larger company usually means you'll make more money as a result.
Do ballerinas receive benefits?
Most ballet companies provide ballerinas with medical insurance. Given the fact that most ballerinas retire at age 30, there are no retirement benefits associated with this position. Most ballerinas make appropriate arrangements for retirement during their second career.
What expenses do ballerinas have to bear?
It is estimated that it takes about $100,000 to become a ballerina for a person who starts ballet at the age of three and continues his ballet education for 15 years.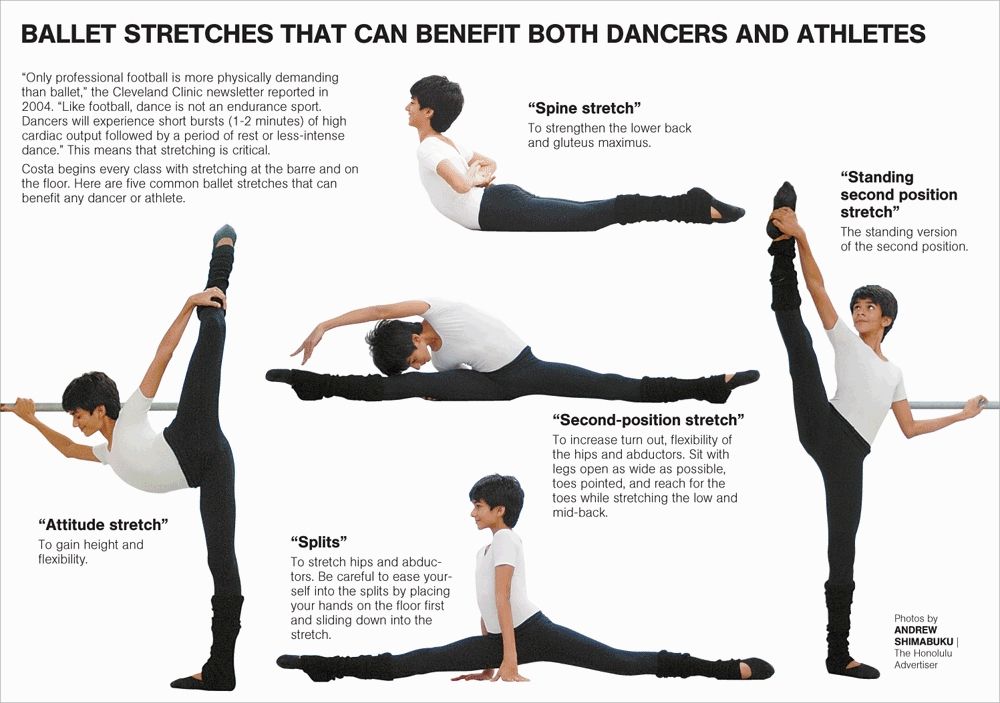 Analysis of Fivethirtyeight.com. This cost includes tuition fees, intensive summer programs, new shoes approximately every three months, other items of clothing, and personal care and medical care. While working with a ballet company frees professional ballerinas from any additional expenses, they often have to spend money on travel arrangements and equipment when they perform independent performances outside of the company's normal schedule.
What are the non-monetary benefits of being a ballerina?
In addition to the wages and benefits they receive for their work in independent shows and for ballet companies, ballerinas also have other benefits such as the ability to travel extensively nationally and internationally, with transport, accommodation and meals usually covered entirely by their employer. In addition, despite frequent injuries, ballerinas tend to be in very good physical shape, which usually means that they have a higher level of health than the average population.