How to slick back hair for dance
How To Create The Perfect Performance Hair
Just like your technique and girls dancewear, your hair is a vital component of your performance. If not done right, it can get in your way, impacting how you look and feel on the stage. Likewise, it can be distracting for the audience who are looking more at your hair than your high leaps. So how can you create performance hair that's secure and offers a sense of drama, but doesn't distract either? With these performance-ready hair tips.
Take good care of your hair.
Being a dancer is hard on your body, and that includes your hair. Even if you're just going to dance class, many times you're likely required to wear a bun slicked back. These hairstyles put a lot of stress on your tresses due to hair being pulled tightly for so long, not to mention all the products you have to douse your hair with.
That's why it's vitally important that you take good care of your hair. That means eating a well-balanced diet with plenty of protein.
In fact, you may not know this, but your hair is made up of protein. So if you don't eat enough of it, you could experience hair loss. Make sure your diet includes regular helpings of chicken, turkey, eggs, fish and other healthy sources of protein.
Another important way to take good care of your hair is to get it trimmed regularly. You might want super long hair. But if you trim it regularly -- at least once every two to three months -- it's going to look better and be healthier too. That's because doing so eliminates split ends, as well as hair damage. As a result, your hair will break less and grow in thicker.
Fight frizz.
One of the biggest obstacles to performance-ready hair is a fine layer of frizz all over your head. Frizz is caused by hair that is overly dry from styling or treating too much. What's a dancer to do? In the shower, try a leave-in conditioner. This will promote optimal moisture levels in your hair that fight against frizz.
Also, if you give your hair a cold blast of water at the end of your shower, it will also help your hair to look shinier.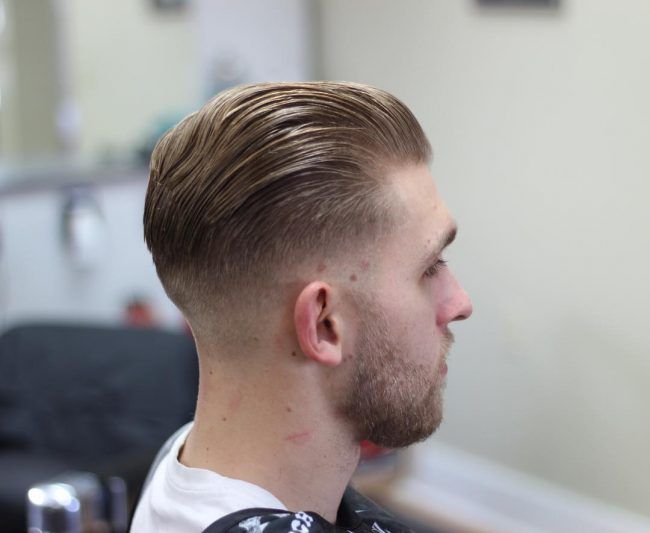 Finally, if you're doing your hair for a performance, and you have tons of frizz and flyaways, take a toothbrush and spray it with hair spray. Then comb it lightly over the problem spots. This should get them to stay in place during your performance.
Make sure you have the right tools.
Beyond your girls dance wear and accessories, you also need the right hair tools. In a regular day, you might need a brush and some hairspray. But when it comes to a dance performance, you're going to need an arsenal of tools, including a spray bottle with water, hairspray, hair gel, a toothbrush, a bun donut if you want the perfect bun, hair ties and lots of pins. Also, have some baby wipes on hand in case you get hair spray or gel on your face. This way, when you're doing your hair, you don't need to stop in search of more pins or a hair tie.
Create the perfect stage-ready bun.
The bun is the gold standard when it comes to dance-ready hair. But creating it can sometimes be a challenge if you don't know how to do it for the stage.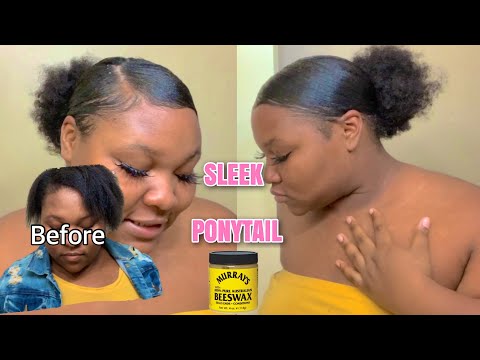 You need it to be both neat and secure, but also not so tight that it's uncomfortable and gives you a headache.
To begin, wet your hair slightly with either water or hair gel. If your hair is just-washed -- and silky smooth, as a result, then use a texturizing spray.
Next, pull your hair into a high ponytail. Be careful about height if you're wearing a headpiece. If you are, you will likely want a lower ponytail. Once your ponytail is secured into place, then use your donut bun and pull your ponytail through it.
Divide the hair in the ponytail into two parts, one on the left and one on the right. Take one side, twist it around the donut bun, and then start pinning. U-shaped pins often work best for this, especially if you have thick hair. Once done, take the other section and twist and pin it the other way around your bun donut. Make sure all loose pieces are secured.
Finish off this look with plenty of hairspray to hold it into place.
To add some drama to this classic look, do a small side braid on the front side of your head and secure it in place with a clear elastic hair tie before you start the bun-making process.
Also, if you want to do double-side buns, then follow the same tips above. Except, instead of making one ponytail in the center of the head, create two on either side of your head.
Secure headpieces.
When you're on the stage, dancing, the last thing you're going to want to worry about is how secure your hair feels, especially your headpiece. And if yours starts to come loose during a performance, that's a problem. Instead, prevent this from happening in the first place with plenty of bobby pins. When you put them into place around the headpiece, also try to make sure they are crossing each other, which will add even more security.
Be gentle with your hair.
The last thing you want is a bald spot from a ponytail pulled too tightly in the same spot over and over again. So make sure you're gentle with your hair when you're doing it for the stage. That includes not brushing it too hard and also not using hair ties with metal bands that can get caught in your hair and pull it out.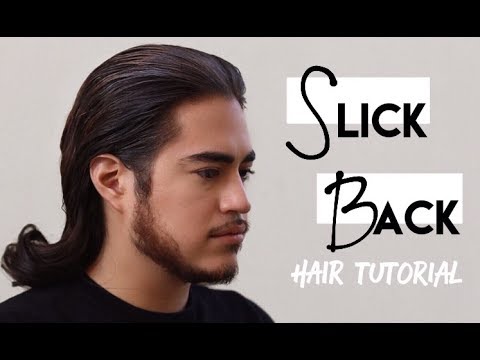 Invest in quality hair products.
When you're putting a lot of product on your hair on a regular basis, it's important to go with the highest quality ones you can afford. These generally have higher concentrations of active ingredients that produce optimal results.
Looking for high-quality, cheap dance clothes?
Look no further than Just for Kix. We know you not only want your hair to look perfect on performance day, but also your girls dance wear too. We offer a variety of stylish and affordable options so you can look your best and dazzle the audience. Shop our dance clothes!
Request a Just For Kix Catalog!
DANCERS HAIR FOR STAGE - TMP Dance Studio
June 23, 2020 Uncategorized
When dancers do their hair for stage, performance or exams they need to make sure that hair is slicked back away from their face. This is so that your face can be clearly seen by the audience and so that the audience is not distracted from the performance.
You may feel that this is unnatural; however, on stage you will look much better if you have no fringe of fly away hair. Some classes may be requested to wear their hair out i.e. some jazz routines, but as a general rule hair must be neat and tidy and securely in place.
Please see below left a picture of a tidy ballet bun at correct height of head. At the bottom of this page please see instructions for High Ponytails
To Create Your Ballet Bun You will Need
A Brush & Comb
A strong Hair Elastic that matches the colour of your own hair
Hair Pins
A Hair Net matching the colour of your own hair
Hair Spray
Video Tutorial for medium length hair – Ballet Bun
Video Tutorial for long and thick hair – Ballet Bun
Video Tutorial for short hair and or with fringes – Ballet Bun
High Ponytails for Dance
Please see the below an image with the correct placement of a ponytail which can be curled with either hair rollers, straightener or a curling wand.
To Create Your High Ponytail You will Need
A Brush & Comb
A strong Hair Elastic that matches the colour of your own hair\
Hair Spray
Either a hair straightener, Curling wand or hair curlers
Video Tutorial to create your High Ponytail with hair wrapped to cover elastic
Video Tutorial – How to use a curling wand to curl your ponytail
Video Tutorial – How to use a hair straightener to curl your ponytail
2021 Ballroom dance hairstyles for boys
Contents
How to make a boy's ballroom dance hairstyle?
What should be a ball hairstyle: basic requirements
Which haircuts are suitable?
Styling is the hardest part
Blow-dry
Beautiful parting
Hair styling
Shine is an important element
Base for creating hair
Boys' ballroom dance hair: program
European program
Latin program
How to make a boy's hairstyle - step by step
Examples of ballroom dance hairstyles for a boy
How to make a boy's hairstyle for ballroom dancing?
Boys' ballroom hairstyles can be easily done at home with some preparation: combs of different calibers, flat tools, wider and more teeth, and a brushing comb.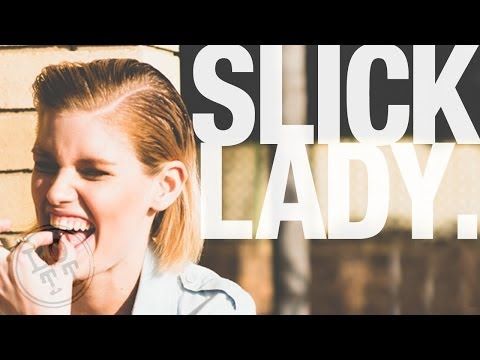 When clipping correctly, you only need to lay the strands to the right or left, lightly applying a fixing agent.
Styling products should be used carefully, little by little, because the baby's skin is still very delicate, sensitive to chemical components. If the curls are more than 2-3 cm long, varnish or mousse will fix the hair well, allowing them to look neat, no matter how fast and moving the dance numbers are.
Hair can be styled by combing it from the forehead to the top of the head, dividing it with a parting line (in the middle or with a shift to the side), combing the bangs, and if it is missing, combing the front curls.
If the hair is unevenly elongated, for example, short on the side, longer on the crown, the best effect is to comb it up, fixing it in this position.
The hairdos of ball boys are styled differently, depending on which number the child performs.
Latin American rhythms of samba, jive, paso doble, rumba, cha-cha-cha are popular now.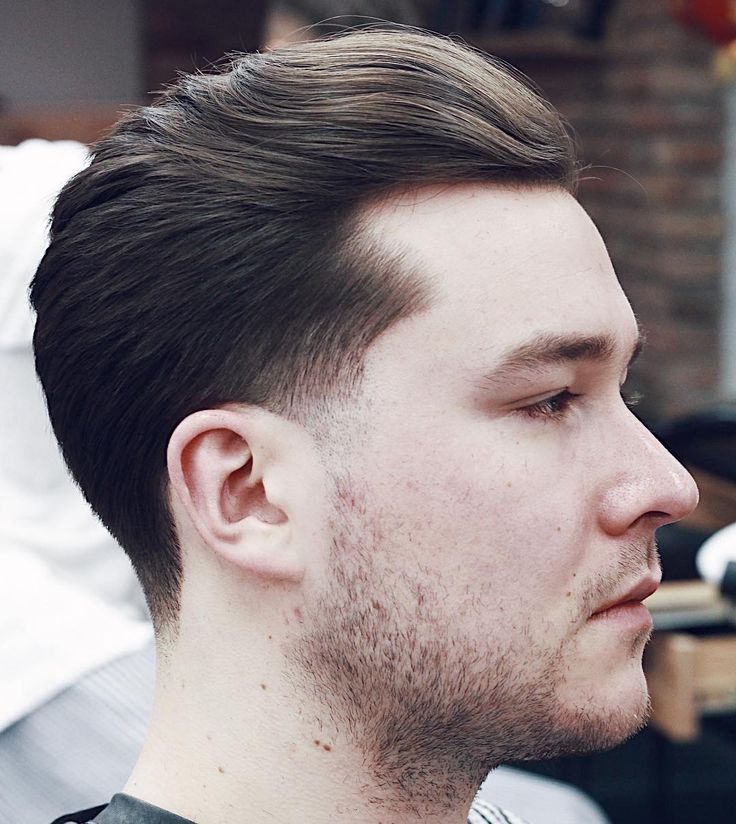 Haircuts for these numbers are made in soft lush proportions. There is no clear occipital line in them, some waviness is allowed.
A similar oblong nape is placed with a small curl upwards. Graceful hair adds height to the owners of a long neck. Other teenagers should refrain from long curls and a collar, avoiding a visual shortening of the neck.
The best option is to create your own unique personal image.
For reference! In the European program (waltz, foxtrot, tango), the Italians create a short haircut and a clear straight silhouette on the head. The areas of the temples and the back of the head are shaved almost to zero. Further, the elongation increases, a high straight line is formed up the head to the occipital region. It turns out an organic, expressive silhouette.
Appropriately designed hair is also an opportunity to level the difference in height between a boy and a girl. When he is about the same level with his partner or a little lower, styling his hair, they are slightly lifted, combed, and the girl's are laid low.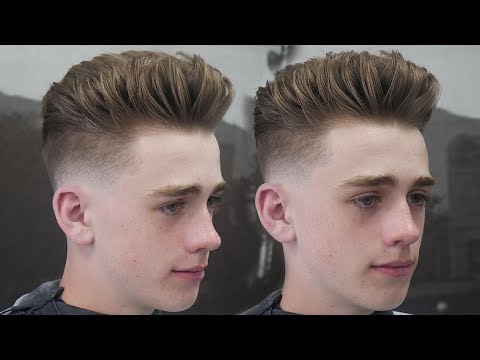 But when a girl is very small, her strands are laid high, licking the guy's curls.
What are the secrets of covering hair so that it keeps its strength before entering the floor and during the performance?
Choose your fixing varnish carefully. This is the main way to stay strong. Apply sparingly, spraying from a distance of about 30 cm from the hair. Also apply the gel in moderation. It makes the strands heavier, but if sprayed in advance, the hair may lose its shape by the time it comes out.
Guys in dance performances, as a rule, are forbidden to create overly creative dance haircuts (mohawk, gavroche, bob). The rationale is correct, since such an appearance is inappropriate for the nature of the performed number.
Be sure to use mousse. The tool lifts the roots, settling them in the right direction, stiffens the structure of the curl, keeping the desired shape longer. But how to style them with a hair dryer?
Get a high power hair dryer with a fine nozzle.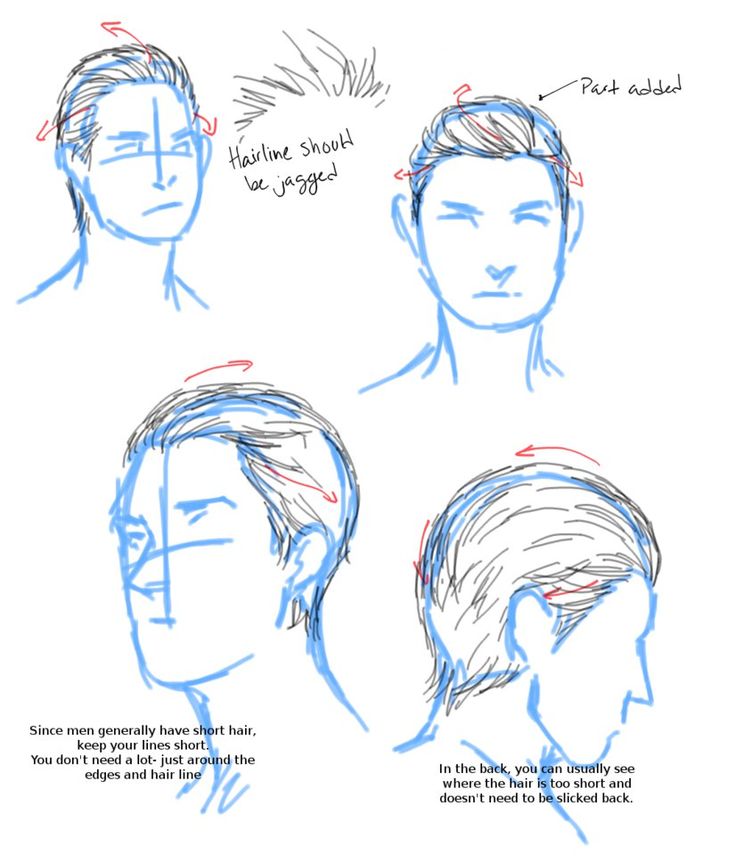 By choosing a nozzle wider, it is more difficult to arrange a point settlement, you can only dry the curls. Wash your hair first. Then apply mousse to the roots of the entire elongation. Settle the strands from the back of the head, starting to lift, guide the roots.
Then work on the ends of the hair as the finishing touches. The curls are lifted, pointwise directing the hair dryer to the roots, passing along the curls with the comb up.
What should be the ball hairstyle: the basic requirements
Speaking professionally, in the sports genre, comfort is first of all important. The hair should not interfere with sharp turns, long active movements during different numbers.
They must look nice with the rest of the image, brightly decorating, complementing it. Emphasize the advantages of appearance, make "sins" as unsightly and hidden as possible.
For information! The requirements of the IDSF (International Dance Sport Federation) state that children and young men of different ages are recommended to cut their hair short for ballroom dancing. Long hair is allowed to be worn provided that it is gathered in a ponytail.
The stability of the laid strands is important. No matter how long the performances last, for any period of time the hair is obliged to maintain an ideal look.
The distinctive sheen of the finish adds a touch of luxury. This is done with the help of bryolin, which, in addition to radiance, perfectly fixes the haircut. Strictness, clarity of lines must be observed.
How to make a ballroom dance boy's hair more voluminous with medium length curls, read below: Wash your hair with shampoo only, no conditioner.
Blow dry with a high power hair dryer with a narrow nozzle. Now you can play with the volume of the hair, choosing the side of the styling.
Create a parting. It can be performed from the middle of the right or left eyebrow up to the top of the head. A double brush will help you recreate the variation, making the parting even, while maintaining the splendor of the hair.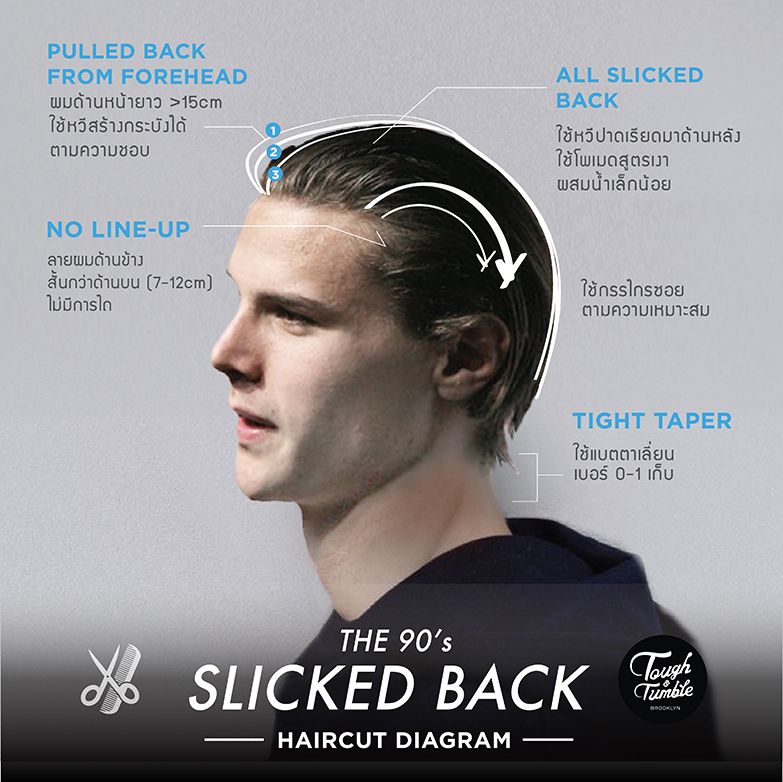 If you have bangs, decorate it with a cornice, combing it from bottom to top. Comb slightly to the side.
Model the strands with the wet gel. Spread it over your head with your hands. It will not affect volume.
Fix your masterpiece with lacquer to keep it beautifully long and secure.

When creating hair suitable for performances, take care of a properly styled haircut. Overgrown, unevenly cut strands will complicate the creation of an elegant look.
Start designing only on clean curls.
Which haircuts are suitable?
Stylists who style the hair of a famous dancer do not give specific names for ballroom dance haircuts. Explaining this by the fact that an individual approach is extremely important here. Therefore, it is advised to explain to your hairdresser in detail what kind of haircut you want for ballroom dancing.
Be sure to tell us how the hairstyle will be styled and what effect you are trying to achieve after styling, so that you get exactly what your dancer needs and likes.
The most difficult thing is styling
Making a beautiful hairstyle for going out on the parquet is not an easy task, which includes several important steps. But first, it is worth getting acquainted with some secrets.

A dancer's arsenal should include mousses, varnishes, super-strong fixation gels.
Lacquer has the highest fixing value. Therefore, his choice must be approached carefully. When using varnish, remember: do not regret, but do not overdo it.
Do not overdo it with gel , as it weighs down the hair and by the beginning of the performance your hair may simply fall off.
Mousse is a must, it will allow you to lift the roots and lay them in the right direction. Its use will make the hair stiffer, and they will hold the desired shape longer.
Blow-Dry
For styling, you need a powerful hair dryer with a fine nozzle.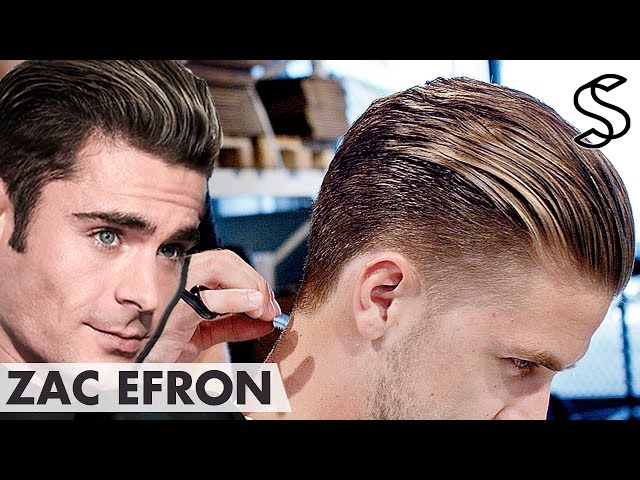 If you choose a wide nozzle, then it will be very difficult to do spot styling, with such a nozzle you usually just dry your hair.
Before styling, be sure to wash your hair, apply to the roots and along the entire length of the hair mousse.
Start styling your hair from the back of your head. The roots of the hair in styling are of paramount importance, so they are first laid - lifted and directed. But the ends of the hair play the role of additional strokes that complete the overall picture.
To lift the hair, point the hair dryer towards the roots, using the comb to lift the hair up.
Beautiful parting
Parting is the second step. Traditionally, it runs a little to the side, it is considered a classic to part from the middle of the eyebrow (left or right as desired) to the top of the head. To make a parting, you can use a double brush, it allows you to put the hair in the right direction.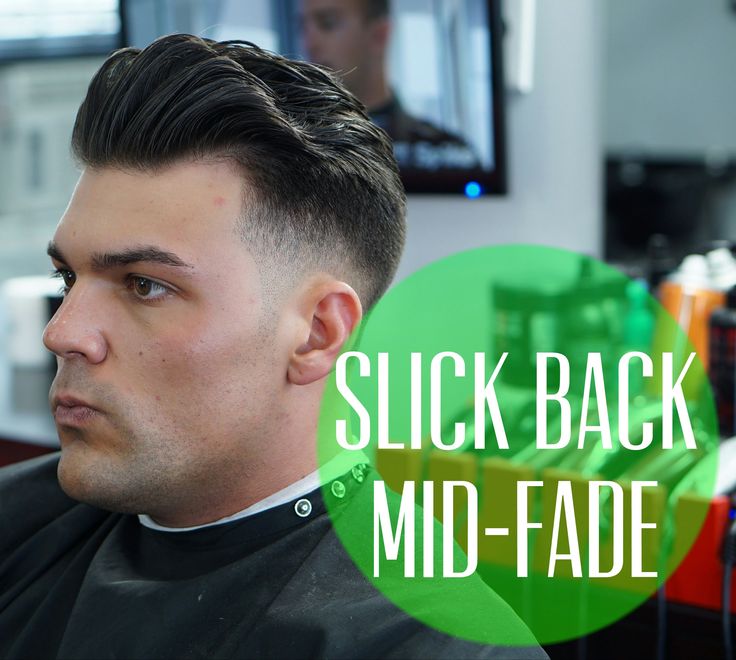 You can fix the result with a hair dryer, directing it to the roots.
When parting, pull the hair at the bottom of the temples back, and style it from top to bottom at the top. In the parietal zone, the hair is laid back, with the exception of the bangs. Her stylists recommend laying from the bottom to the top and directing it slightly to the side, so that a cornice is obtained.
Although you can always experiment and find what suits your boy best.
Hair styling
The first stage is over, it's time to give the desired shape. For these purposes, we use a gel (quite a bit), which we distribute along the entire length of the curls - from the bangs to the back of the head.
The final stage of modeling is fixing with varnish. At this stage, in addition to varnish, a comb with rare teeth and a hair dryer will be required.
First, spray the roots on the back of the head with varnish and leave.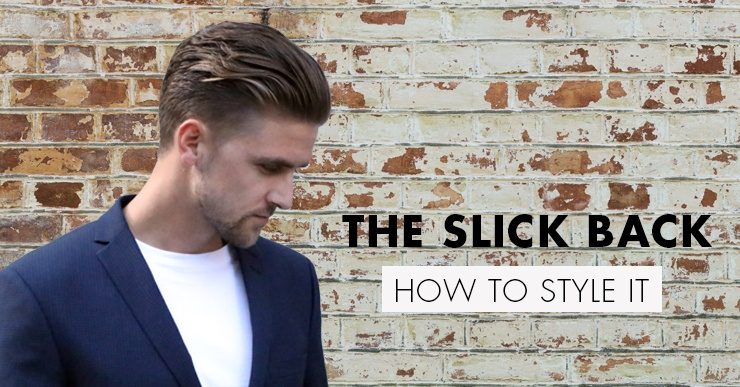 We model parting and whiskey. We sprinkle the latter with varnish and lightly smooth it with a comb, directing the hair back. After we fix them with varnish, and dry them with a hairdryer (at minimum power) in the direction of laying.
Parting and bangs are also sprayed with varnish, laid with a comb and finally fixed with varnish.
The back of the head is modeled last - sprayed with varnish, combed, fixed. The final stage is fixing the entire hairstyle and blow-drying. It should be such a crispy crust.
Shine is an important element
A dancer's hairstyle must shine! Fortunately, styling products manufacturers today offer a variety of products for hair shine. But they must be used wisely so that the hair shines, and does not seem greasy.

Here are some professional tricks:
Glitter is sprinkled from above.
It must be sprayed from a long distance - from 30-40 centimeters.
Make sure that the hair does not get directly under the shine.
You can keep the shine of your hair for the entire duration of the performance only on one condition - after using it, in no case should you touch your hair.
Base for creating hairstyles
Based on the above, it is clear that the basis for styling is precisely the initial haircut of the boy, which must be beaten in one way or another.
If girls can endlessly fantasize and create various hairstyles on long hair, then guys, as a rule, are more limited in their choice, but the requirements for them will be somewhat different.
For a boy, before doing a haircut for sports dances, you must first take care of the quality of the haircut.
Overgrown curls and fuzzy lines will be enemies in creating a beautiful masculine image, giving the effect of untidiness. Therefore, the young man must definitely cut his hair before an important event.
Before styling, make sure your hair is clean and well-groomed - this is a good start to work on the image.
If the hairstyle is done at home, then you need to prepare in advance and purchase all the tools to create it.
And ideally, you should also do trial hairstyles in advance in order to fill your hand, decide on the styling method and not fuss, wasting time on the day of an important event.

Combs of different calibers can be useful in creating styling for ballroom dancing - these can be flat, of different frequency, and brushing combs, with which you can add volume and give curls the necessary direction and a slight curl, and others.
By experimenting in advance, you can more specifically determine the necessary accessories.
Styling products are a very important detail for creating looks.
Moreover, if in ballroom hairstyles for girls and girls, the presence of hair-fixing agents should be made as invisible as possible (because otherwise the image of a girl may become overweight and age-related because of this), then boys do not have such a requirement.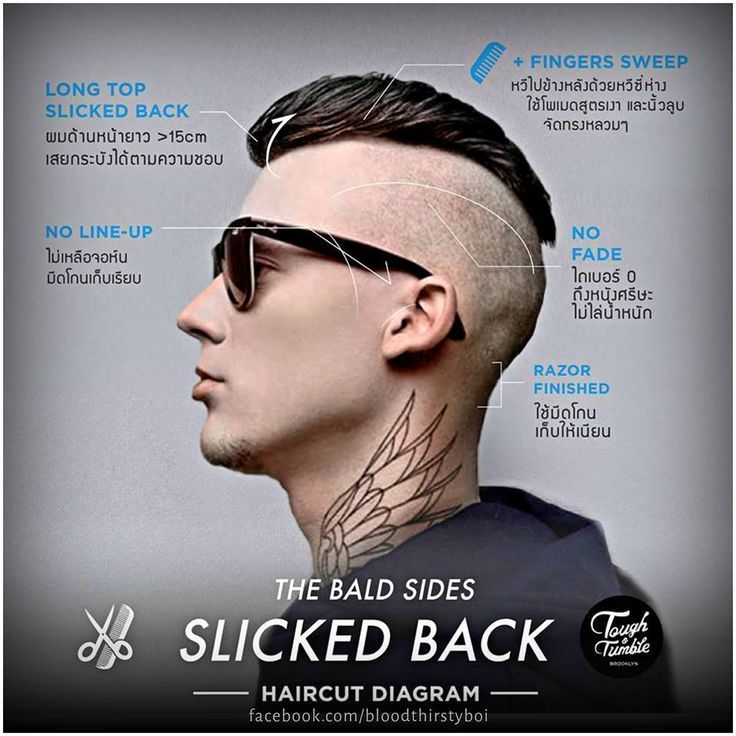 Of course, the hairstyle of a young man must be fresh and neat, but often a special glamor is given to boyish ballroom hairstyles with the help of special products that give shine and a special brioline effect or the effect of wet strands.
So, in order to be able to experiment with this, you need to purchase special gels, varnishes or mousses in advance.
The boy's hairstyle, unlike women's hairstyles, in which something can be masked or hidden in a mass of voluminous curls, is all in sight and the slightest elements and shortcomings are clearly visible in it.
Therefore, it is very important to do everything as carefully as possible, and the fixing means must be reliable and strong. Just for such cases, gels and varnishes with super strong fixation are suitable.
Boys' Ballroom Dance Program
European Program
Depending on the dancer's program, different hair styles for boys can be recommended.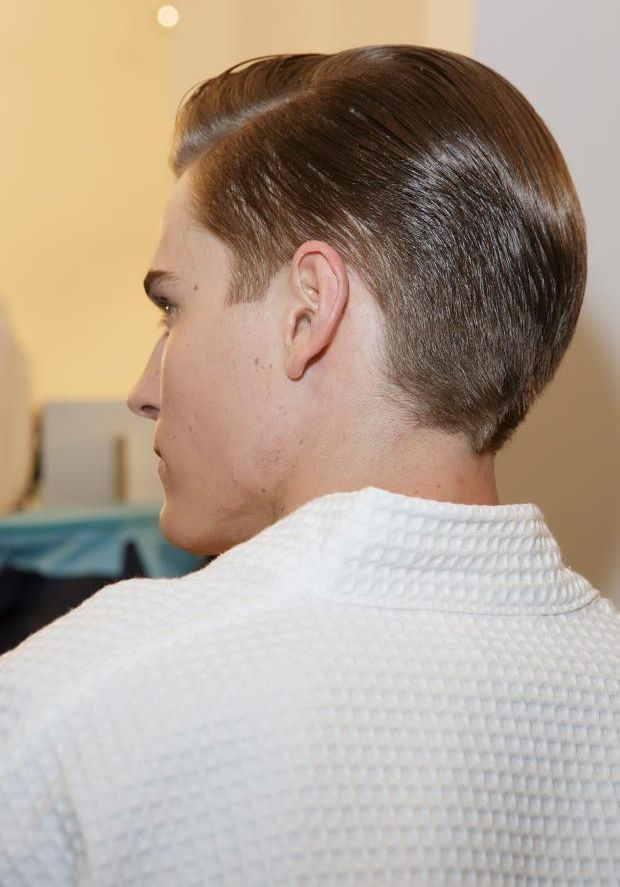 So, the European ballroom dancing program assumes that the partner will wear an Italian haircut, in which the back of the head and temples are cut very short, and not very, but lush hair remains on top.
Why do dancers choose this Italian minimalism?
This haircut gives a masculine and serious look to the boy. But, more importantly, this way of cutting will emphasize the line of the back of the head, and this, in turn, will allow you to achieve a beautiful, even dance line - from the feet to the crown.
Latin program
But for the Latin ballroom dance program, a high back of the head is not so important, there are much less requirements for dance lines. Therefore, when creating hairstyles for such dances for boys, you can cut off a low and even elongated nape.
The main thing is that the hairstyle does not visually shorten the neck. You can lay a long back of the head with a kind of curl up.
How to make a boy's hairstyle - step by step
Making a hairstyle for a guy seems to be simple, but at the same time difficult.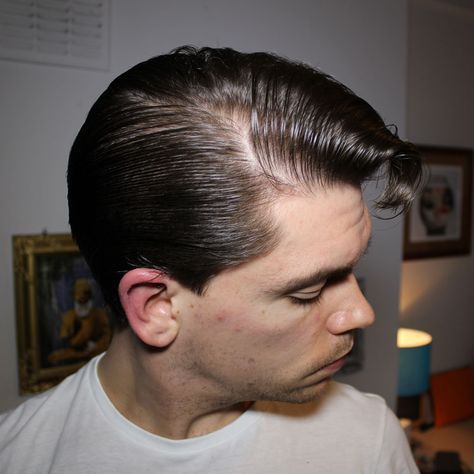 If the haircut is done correctly, then you just need to lay the hair in the direction in which it is necessary, fix it and the hairstyle is ready.
But if the length of the hair is slightly longer, then it will be difficult to style the hair, here you need to think about how to do it right.
Perhaps the easiest styling option is to comb all the hair back and fix it very well with varnish. The hairstyle can be made smooth, with a uniform wave over the entire surface. The effect of wet hair is also quite popular.

Here are some tips to help you create more volume.
Apply a strong hold foam to clean hair. In this case, the hair needs to be washed only with shampoo, the conditioner does not need to be used.
Dry the hair with a powerful hair dryer with a narrow nozzle. As a result, the hair can be given volume and styled in the direction you want.
The next step is to create the parting. Parting should be done from the middle of the eyebrow, going to the crown. For this parting option, you must use a double brush. Such a brush will easily make an even parting and will not remove the resulting volume.
If the boy has a bang, then it must be made in the form of a cornice. The bangs need to be combed from the bottom and up. But at the same time, the whole comb should go a little to one side.
The final stage is hair modeling. In this case, wet gel will help. It must be distributed over the surface of the hair with the help of hands, while the created volume will not disappear.
Lacquer is the finishing touch. With it, the hair is fixed, so it can retain its beauty for a long time.
Hairstyle for ballroom dancing can be done by yourself and at home. Hairstyle for a girl is also not difficult to do on your own. The tips above will help you get the perfect look.
Examples of ballroom dance hairstyles for boys
Theme keys

1.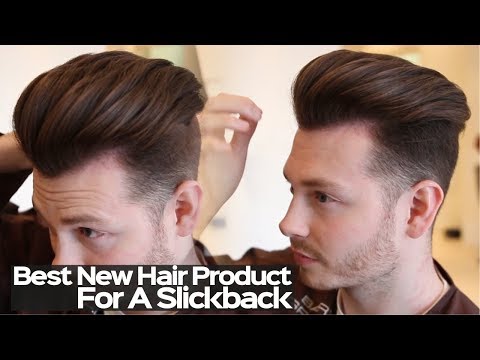 ballroom dance hairstyle for boys
2. boy hairstyle ballroom dance
3. ballroom dance hairstyles for boys
4. ballroom hairstyle for boy dancing
5. hairstyles for boys for ballroom dancing
6. hairstyles for boys for ballroom dancing
7. hairstyle for a boy for ballroom dancing
8. men's hairstyle for ballroom dancing
9. how to make a hairstyle for a boy for ballroom dancing
10. Men's ballroom hairstyles
11. Men's hairstyles for ballroom dancing
12. Hairstyles for ballroom dancing category children 1 boy
13. Men's styling for ballroom dancing
14. Hairstyles for boys for ballroom dancing Photo
15. Boy's hairstyle for ballroom dancing dances
16. men's haircuts for ballroom dancing
17. haircuts for boys ballroom dancing photo
18. haircuts for ballroom dancing for boys photo
19. haircuts for ballroom dancing for boys
20. hairstyles for boys for ballroom dancing
master class with photo :: SYL.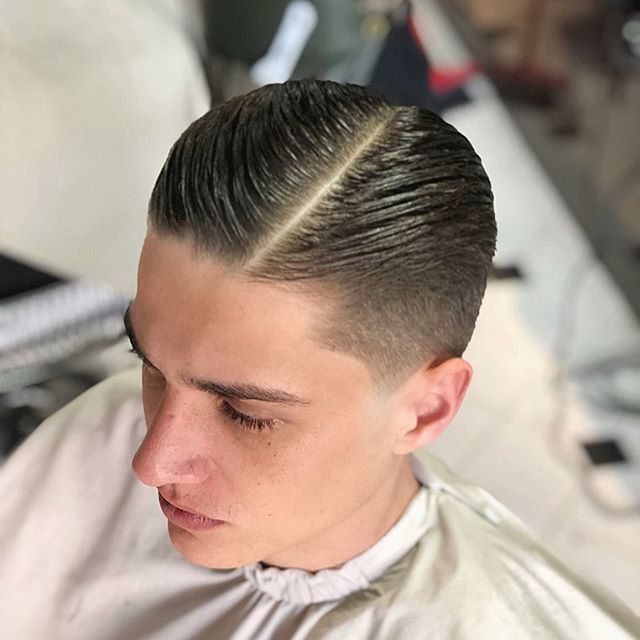 ru

If you don't want to go to the gym: 6 exercises for perfect hips without exercise equipment

Warm up the vaccination sites: how to use the snow in your summer cottage to your advantage

Bob with straight bangs: what hairstyle will help balance a high forehead

For beautiful hair. How to use water after boiling pasta

New Year's decor with noodles for the pool: how and what to decorate the area with

Oil and daily detangling: how to save your hair with afro extensions

Invisible French manicure: how to repeat the trend at home

Which bushes and trees should be cut in December: why and how to do it

Why a woman goes into co-dependent relations.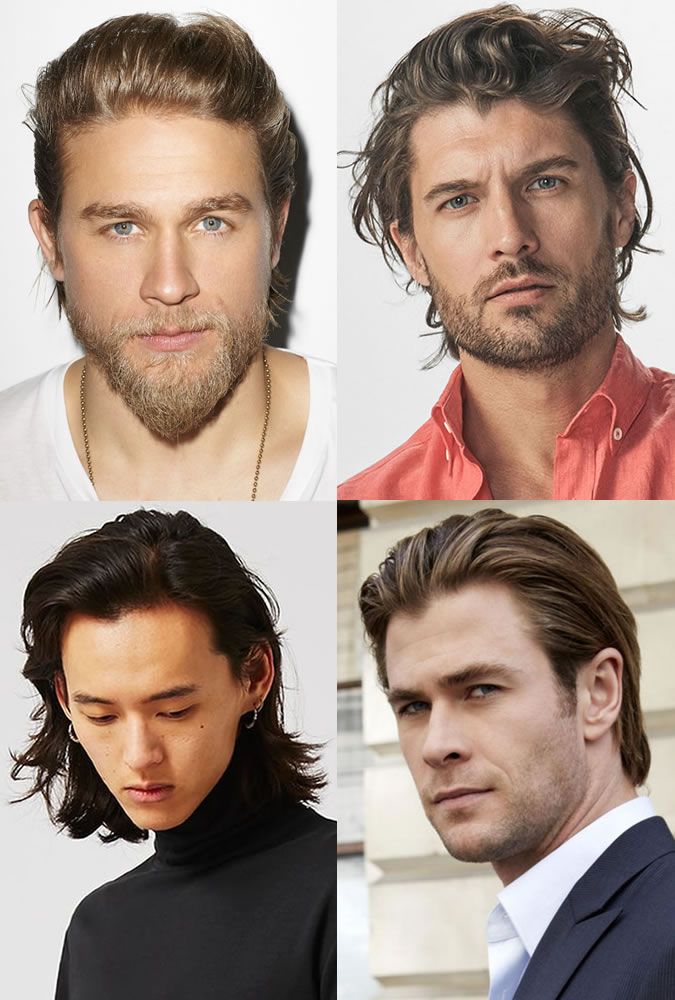 And what does the cold mother have to do with it

Just 4 ingredients: making chocolate balls without using the oven

Author Oksana Sabinina

Hairstyle is an important part of a dancer's appearance. Competent styling not only complements the image, but also allows you to feel comfortable, and also does not interfere with various turns and movements. A ballroom dance hairstyle must meet certain requirements, so it must be carefully prepared in advance. You need to figure out how the hairstyle should look so as not to spoil the whole picture.
Features of hairstyles for ballroom dancing
Hairstyle for ballroom dancing requires special attention.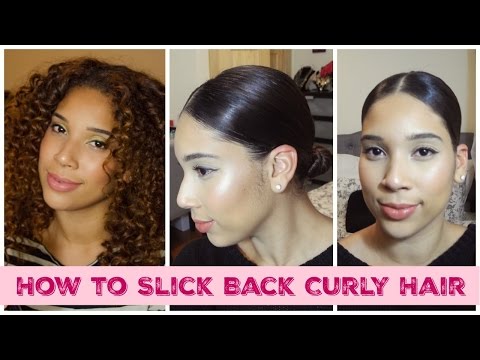 It is characterized by extreme smoothness, brilliance and unusual patterns. As decorative elements, rhinestones, tiaras, combs, hairpins, hairpins, nets and much more can be used.

Dancers on the stage move a lot, their movements can be both smooth and sharp, energetic. Performers must be sure that when performing various turns and elements, the hairstyle will be firmly fixed and not fall apart.

But before you start any hairstyle, you need to stock up on various combs, hair dryer, clips, hairpins that will help you make a spectacular styling.
Hairstyle for ballroom dance: basic requirements
Very often the parents of little dancers do not pay due attention to hair, caring only about the dress. However, after watching the video of any competition, you can notice that each dancer has a perfect styling.

It doesn't matter if it's European ballroom dancing or Latin dance, the hairstyle requirements are the same and strict:
Hair for ballroom dancing should be combined with dancers' outfits, so hair is very often decorated with fabric from costumes. However, she should not draw all attention to herself, because the main thing should be the quality of the dance performance.
No matter what kind of dance is to be performed, the hairstyle should be simple and comfortable.
Bright hair ornaments are prohibited. You should not repaint or highlight curls, glitter varnish is also not needed.
Do not use hairpieces or extensions.
It is unacceptable to perform with a dirty head or disheveled hair.
For non-compliance with the above points, the jury may reduce their marks, because the costume and hairstyle are taken into account when grading.
Criteria for choosing a hairstyle
Thinking about how to make a hairstyle for ballroom dancing, first of all, you need to understand what kind of styling is needed and how to choose it. And you need to pay attention to the following criteria:0003
The style of the couple and their costumes. If the dress for the performance is bright in color, then the hairstyle should be chosen more restrained, but if the outfit is in gentle colors, then you can choose a more complex styling.
Proportions of partners. The difference in height is compensated by the dancer's high bun. If the couple is about the same height, then it is better to abandon the high hairstyle.
Man and lady head size. In order for the couple to look harmonious and balanced at the tournament, together with the styling, the size of the partner's head should not exceed the size of the partner's head.
Face shape. Hairstyle for ballroom dancing should bring the shape of the head closer to the ideal oval. Owners of a round face will go for a shell-shaped styling, girls with a triangular face shape are best to opt for a straight or side parting.
Hair length. The partner lifts long curls up, stabs them into a bun or shell. If the haircut is short, it is given more volume or curls are curled with tongs.
Women's hairstyles
Classic bun

Universal hairstyle suitable for Latin American and European programs. Gel is applied to wet hair, combed thoroughly and collected in a ponytail.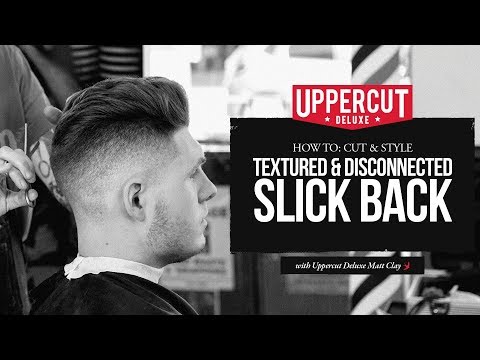 You just need to wrap it around the base and fix it with studs. Additionally, you can use bright accessories.

Shell

The first step is to separate the bangs and decide on which side to part. Next, all the hair must be removed to the opposite side from it and stabbed with invisibility vertically so that all the curls remain on one side. After that, the hair is bouffanted and transferred to the other side. Tucking the ends and ordering them with hairpins. At the top, the tips are laid in the shape of a snail, and the bangs are laid in a wave. In the end, everything is fixed with varnish.
How to make curls perfectly smooth
When doing ballroom dance hairstyles for girls, you need to spend a lot of time and effort to keep your hair perfectly smooth and well combed.

The washed curls are combed into a ponytail and pinned up. Next, a foam is applied to the hair, distributed along the entire length and dried with a hair dryer. Then the gel is applied on top and also dried with a hairdryer, but in a cold mode.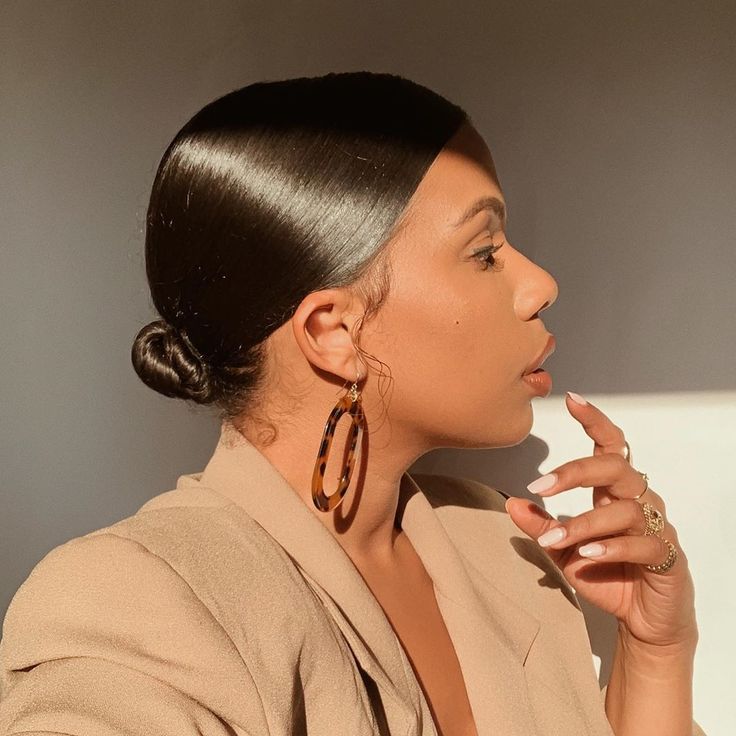 In conclusion, a foam is applied to the hair and fixed with a strong fixation varnish, you should not save on it, otherwise the hair may delaminate and fall apart.

Many dancers prefer to style their hair unwashed, as this will make them more manageable. In addition, skin secretions will protect the hair from the effects of styling products. Fix the hair in the same way as described above. And if you spray your hair with varnish before going on stage, then they will shine even more.
Requirements for men's hairstyles
Competition hairstyle for a boy (ballroom dancing also requires careful study) must meet certain criteria. It is necessary to pay attention to accuracy, stability, practicality, ease of creation and technicality.

In addition to a beautiful appearance, a man's hairstyle should hide flaws and emphasize the advantages of a partner: with the right styling, you can visually lengthen the neck or correct height.
How to do a ballroom dance hairstyle for boys
Partners prefer hairstyles that are based on the individual characteristics of the person, his hair, figure, etc.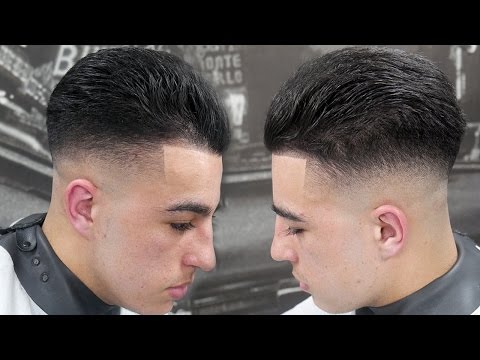 And although the styles for boys do not differ much from each other, however, some tricks will help you quickly and perfectly style your hair.

After the curls are washed and towel dried, apply styling foam to the damp hair and begin to form the parting.

Next, using a comb, it is necessary to form the occipital area and style the hair alternately on the right and left sides of the parting. At this stage, the result should be dried and laid curls.

To make the hair shine, it must be combed well, small defects are eliminated with a thin tip of the comb. Next, the hair must be fixed with varnish, applied from a long distance, while additionally smoothing and smoothing the curls. It is advisable to fix the bangs not immediately. Lacquer is applied to it separately and also laid with a hairdryer.
Tips from experienced dancers
Do not do your hair right before the performance. A few days before this, you should perform a trial version. If something goes wrong, it will not be possible to urgently redo the styling before the competition.