How to become a dancer at home
Learn How To Dance At Home With These 4 Tips
Wanna learn how to dance at home?
There are times you get really motivated to become a better dancer...
BUT You either live 92736 miles from the nearest studio, classes are not being offered on that day, you have no ride, or you can't afford to pay for a class.
Ugh, buzzkill.
It's not always possible to take a dance class or workshop whenever inspiration strikes. But that doesn't mean you can't dance!
You can get getter at dancing anywhere, anytime... including your own living room. Here are 4 ways to learn dance at home!
1. Practice a piece you've already learned
Ever take a class that was soooo good?
Well, that experience doesn't have to end! You can keep practicing that piece on your own time.
Start by playing the song and marking the piece in your head.
Then try it with a light mark.
(You don't need a mirror here, but it does help for cleaning.)
Once you remember how it feels, turn off the song and go over each 8-count in detail.
Try and remember the notes that the choreographer gave that you may have missed because of the pressures of class.
Got it more ingrained in your muscle memory? Cool. Now go full out.
With more leeway on time, you have the luxury of really playing around with the choreography – adding performance, facials, some freestyle, etc.
This is a great way to get better at dancing and hone your strategy in class taking.
Re-learning a piece at your own pace will help you understand how to approach a piece the next time you take a class.
‍Get more ideas on how to keep learning dance at home! How You Should Practice After Learning A Piece
2. Drill fundamental exercises and grooves
Popping, Locking, Waacking, House, etc.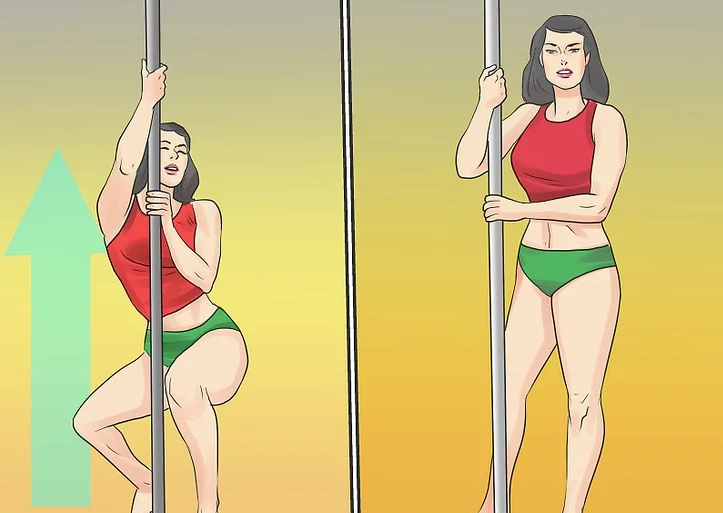 , – whatever style you want to get better in, the key to improvement is all the same – repetition.
Play a song, and practice the basics. Switch it up every few 8-counts or so.
Combine variations of those basic drills – this is the skeleton to your freestyle! Doing this will not only strengthen your fundamentals, but it's also a practice in mental discipline.
You will strengthen the body parts you engage, getting the grooves into your muscle memory.
Want to drill your Popping fundamentals? Try Boogie Frantick's Popping Program on STEEZY Studio!
‍Boogie also gives tons of practice drills that you can do on your own time, outside of the class. Or, practice Hip Hop Grooves with Bianca Vallar.
This class will definitely get your body loose and comfortable. Bust out these moves in a freestyle circle or at the club!
Carlo Darang from Choreo Cookies, Building Block, and STEEZY Studio talks about grooves here:
3.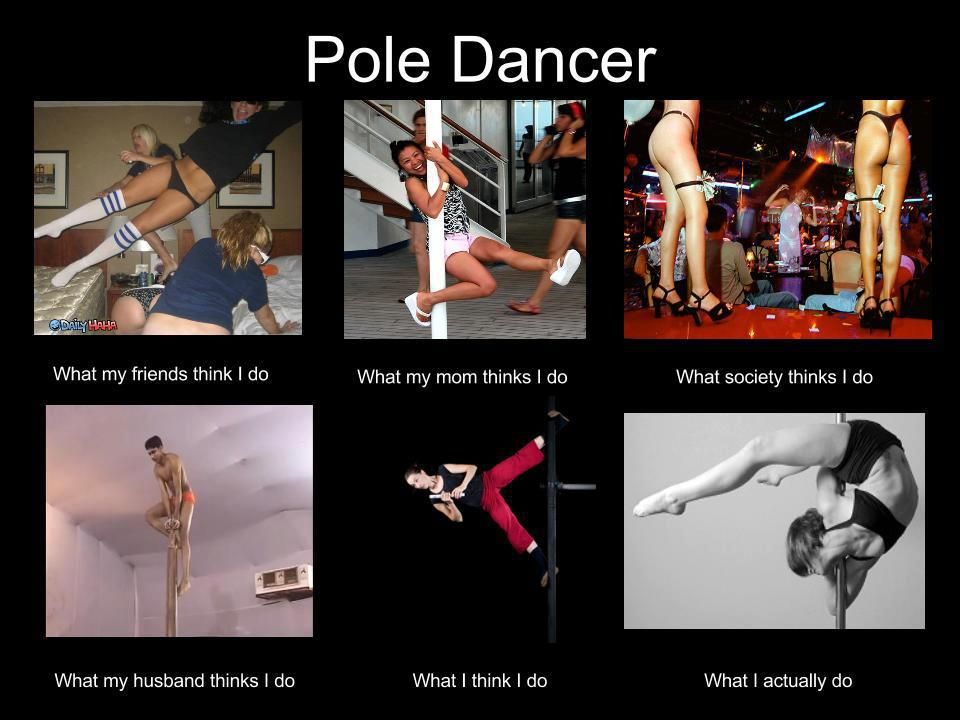 Stretch and strength train your body
As dancers, our bodies are our most important tools. It's crucial to keep it healthy, strong, and flexible.
Even if you're not actively dancing, you can still become a better dancer by stretching and strength training your body.
Identify a few parts of your body that you'd like to strengthen.
For instance, Do your arms feel floppy when you dance? Are you having problems with balance? Do you want to kick higher or jump further?
Targeting key areas will make you more confident and better able to execute in a way that you envision for yourself.
When you have a better understanding of your body, you get better at dancing with it.
Unsure of where to start? Your core is a great body part to train – a stronger core will mean better balance, control, and strength.
Do crunches, planks, and other ab exercises are easy ways to become a better dancer at home.
‍Try out: 7 Stretches To Help You Dance Better (And Stay Injury-Free!)
When I first started dancing, I'd find pieces on YouTube and try to learn it off of the 240 pixel non-mirrored video.
But now... there's STEEZY Studio.
STEEZY Studio brings dance classes from world-class choreographers straight to your home.
You can review certain sections, skip 15 seconds forward or back, switch quickly from front / back views, and practice in a slow, medium or tempo speed as many times as you need.
Sign up now and start learning dance at home!
You have everything you need to dance at home!
We hope these ideas inspired you to train – with or without a studio.
‍Have other suggestions for training at home? Leave a comment below and share with us!
How to Learn Dance at Home Step by Step: Complete guide
Watch Video1 min
Interested in dance and want to learn a few dance moves at home? Here's how.
Written by Red Bull Editorial Team
4 min readPublished on
Read this article in Hindi
Dance is one of the most multi-purpose skills out there. What else can you use in the club and as a workout? Lots of people learn to dance in structured settings like studios, but with the prevalence of the internet, many resources like videos and online communities for support, anyone can learn to dance at home.
How to Learn to Dance at Home
Want to improve your moves? Follow these steps to learn to dance at home:
1. Select a style
Start by deciding what style of dance you want to learn. There are tons out there — individual dance styles like ballet, jazz, and hip hop, and partner styles like ballroom and salsa. Definitely figure out what type you're interested in before you get started, which will make it easier to find the best resources.
Missing img placeholder
© Red Bull
2. Decide on technique or routine
Next, decide whether you want to learn basic technique or a specific dance.
Most dance styles have foundational movements that trained dancers practice repeatedly to build their strength, endurance, and skill. However, some folks who are just learning for fun might prefer learning a specific dance, like Lil Uzi Vert's Futsal Shuffle rather than just practicing the basics.
3. Find the right video
1 min
Dance Home Guide: B-Boy Wigor
Zaczynamy wyzwanie: #RedBullHomeChallenge! Pukamy do drzwi domów B-Boys i B-Girls, a oni pokazują, jak mieszkają. Oczywiście tanecznym krokiem! Zobacz wideo Dance Home Guide z B-Boyem Wigorem.
Now's the time to find your teacher: A video. There are tons of fantastic vids out there from professional dancers, teachers, musicians, and amateurs to help you learn to dance. Lots of websites offer classes, tutorials, or tips for burgeoning dancers — some are free and some cost money. If you're looking for a technique class, search for something like "hip hop dance class.
" If you want to learn a specific dance, search for the name of the dance along with "tutorial," like "Chicago Cell Block Tango tutorial."
4. Warm up
Dance Your Style 2019: Tokyp warm-up
© Red Bull
Before you dance, it's important you warm up. Get your heart rate up and your muscles warm by jogging in place. Do some stretching like touching your toes and opening your hips to loosen up. Most dance styles require a bit of flexibility, so focus on a few exercises that will help lengthen tight muscles before you get going.
5. Do the lesson
Finally, it's time to dance! Play your video, and get moving! If you're using a smart TV, keep the remote nearby so you can pause and rewind when you need to see a step again. If you're using your phone or laptop, keep it close by for the same reason. Don't be afraid to do the same step or section a few times over — some steps take longer than others to master.
Tip: Try the moves in front of a mirror next to your video so you can see how you look.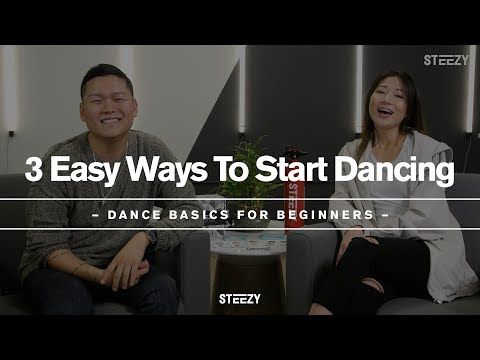 6. Practice
They say it takes 10,000 hours to master a new skill — don't give up! Keep practicing with the same video and new videos with other teachers to get better at your dance. You'll see improvement the more you work at it.
B-Boy Junior poses for an action shot
© Little Shao/Red Bull Content Pool
Best Resources to Learn How to Dance
The internet is an amazing place. So many resources exist for people to master dance at home. Consider these top learn-to-dance-at-home resources to get started.
Free Options
For a more cost-effective option (though you'll have to do more searching for solid content), try out these guys:
YouTube: YouTube is a great place to start to find dance class videos if you're still figuring out which styles you're interested in learning.

Vimeo: Vimeo has always been a favorite of creative types, so you might be able to find some solid videos there.

Twitch: A newcomer to the user-uploaded video game, but Twitch is a competitor nonetheless. You could find some gems on here!
Where to Start
Totally overwhelmed and not sure which style you should start with? Consider starting with one of the big top three: Ballet, jazz, or hip hop. Almost every other style of dance uses some ballet terminology (yes, even hip hop), so it might be helpful to learn a little ballet before anything else.
Jazz and hip hop are also foundational styles — jazz is the basis for contemporary dance and hip hop informs lots of popular, urban and music video dances. Want a list of a few dance styles to try? You got it. Keep in mind, there are hundreds of different dance styles out there — one of them is absolutely perfect for you!
Ballet

Jazz

Hip hop

Contemporary

Lyrical

Breaking

Ballroom

Bollywood

Tap

African dance

Latin dance

Swing dance

Flamenco
Learning to dance should be fun.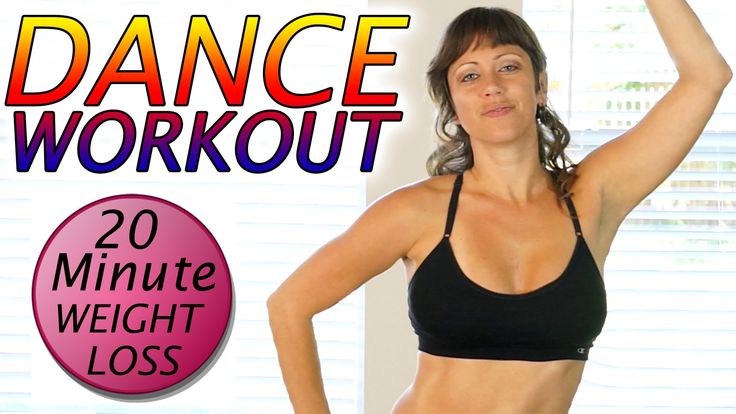 Take the time in the comfort of your living room to learn a new technique or routine to show off to your friends.
ᐅ How to become a dancer? | How do they become dancers?
Many people dream of working as a professional dancer, imagining fame, popularity and brilliance of spotlights. But how to become a dancer, what is needed for this? Let's find out!
To begin with, it is worth understanding that this is, first of all, hard work, and only a few are given to break onto the stage.
The profession of a dancer requires good physical shape and long training sessions.
  Contents:  
How to become a dancer?
How do you become a dancer from scratch?
Schools where one becomes a dancer
How to become a dancer without education?
How to become a good and successful dancer?
How to become a dancer?
Anyone can become a dancer.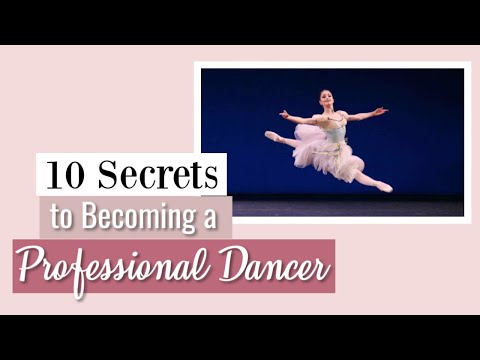 This does not require special education, somewhere to study, and all that is needed is to experience the pleasure of dancing. But that's if it's a hobby. Amateur and professional dancing, pleasure and work as a dancer are very different concepts.
I dream of becoming a professional dancer. How do they become dancers in general, what do you need to know and be able to do, how to start?
Unfortunately, and maybe fortunately, not all become successful dancers. To do this, you need not only to love to dance, but also to have a confident and strong desire to improve, overcoming difficulties.
In order to reach the top in the profession, it is not so much external data that is important, but attitude to business and diligence. With these qualities, you can become a good dancer, whose performances are pleasant to watch the audience.
How do you become a dancer from scratch?
In order to become a dancer from scratch, you need to be sure that this particular job will become the work of a lifetime.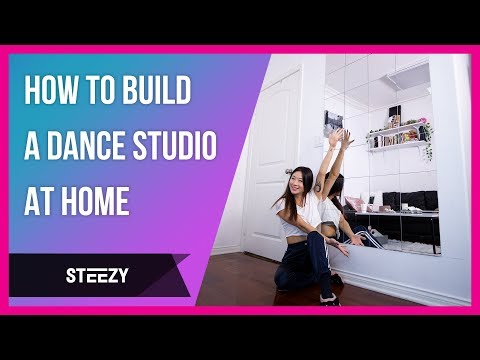 Such a creative profession requires complete dedication and the ability to express vivid emotions.
In addition, you need to prepare physically and develop endurance. After all, rehearsals last many hours and take place almost every day.
Before you start mastering the profession, you need to decide on the style.
There are a huge number of them, and it is important to choose the most suitable one for yourself. When choosing, it is worth considering personal preferences and your level of physical fitness. For confidence, you can rehearse in front of a mirror.
Schools for becoming dancers
You can become a dancer after receiving a special education. To do this, you need to enter an art college or university. They are accepted here on the basis of nine and 11 classes, depending on the direction.
To enroll in a group, you need to pass a creative competition, for which you should prepare well. You also need to be ready to provide the results of the exam in Russian and literature.
The exact list of subjects required for admission can be clarified at the educational institution.
Training to be a dancer in an educational institution is not yet a guarantee that you can become one.
Getting a professional education on the basis of a college or university will not yet give you the opportunity to become a dancer, but it is an opportunity to acquire all the necessary knowledge and skills.
Experienced teachers will help you develop your talent and fully reveal your creative potential. They will point out mistakes and help correct them. But a lot depends on the student. Therefore, the educational institution itself will not make you a dancer, it will only give you an opportunity.
For example, while studying, students have the opportunity to participate in many competitions and festivals, which will help them test their strength and even get a job offer.
How to become a dancer without education?
Many people become dancers without special education.
For this profession, attitude and talent are much more important. If a person truly loves to dance and develops his abilities, then he will be able to achieve considerable success. It is important to understand that a couple of hours of training three times a week is not enough to become a professional dancer. You have to work hard and hone your skills.
For beginner dancers, it is not so much the technique of performance that is important, but the development of endurance and the ability to express their emotions through body language. The presence of charisma and a bright personality distinguishes a good dancer from the rest. You need to be ready for constant hard training and strictly follow the regimen.
You can learn to dance professionally if you have good skills on your own. But it is better to seek help from professionals. To do this, there are many circles, courses and dance schools. There, in a fairly short time, you can master a certain dance style. Regular classes with a dance teacher will help develop physical endurance, learn basic dance moves, and develop talent in yourself.
Members of clubs and dance schools often get the opportunity to participate in competitions and perform at concerts. This has a positive effect on emotional mood, increases confidence and gives you the opportunity to express yourself. Achievements in competitions will be a great addition to the portfolio of a novice dancer.
How to become a good and successful dancer?
In order to succeed and shine on stage, you will have to make a lot of effort. The most important qualities of a good dancer are charisma, perseverance and hard work.
The main thing is to choose this profession consciously and remember that behind the beauty and brilliance of dancers' performances there are constant training and heavy workloads.
And as mentioned above, one cannot become a dancer overnight, without proper preparation. You need to play sports and follow the necessary regimen. Only thanks to this, professional dancers cope with difficult numbers and exhausting rehearsals.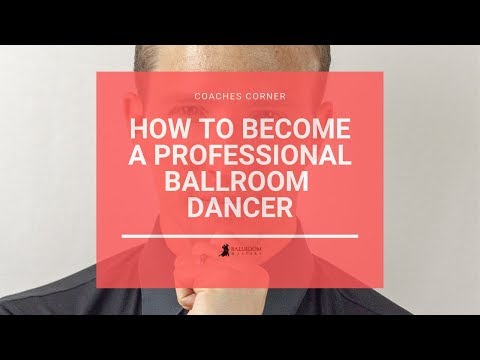 It is important to choose the most appropriate dance style for you. You can master it perfectly by completing training as a dancer in a professional educational institution. And for people who want to learn how to dance without going to college or university, there are many options for circles, courses and dance schools.
In any case, learning to dance professionally is much easier with a teacher. It will help you master all the dance moves and learn how to beautifully express emotions on stage with the help of dance.
Madina Beisekeyeva: 10 life hacks on how to become a professional dancer
Madina Beisekeeva is a professional choreographer, director of the MB DANCE dance studio. She has been dancing all her life and today travels and teaches dance in China.
Set a goal

Why do you want to become a professional dancer? There are two types of people: professionals who dance for themselves, like to work on themselves, gain new knowledge and become better. And there are those who want to become a dancer for a specific purpose.

Work on oneself

It may be different. Physical activity: push-ups, jumps, squats or work on mistakes. To see your mistakes, you need to film the dance. You will find out what you are missing and work on it.

For those who choreograph

Try to update your playlist frequently. I am inspired by music. My choreography depends on the music and my mood. If the music is lyrical, then I dance accordingly. The same with hip-hop.

When there is no inspiration

This happens periodically. Especially among the residents of my country, because there are few events related to dancing. I advise you to leave the country, take master classes, return charged and teach others.

Try something else

Trying different types of dance is important. If a dancer dances in one direction and takes a master class in another, then he will not achieve anything. Therefore, I advise you to develop yourself in different styles.

Decide on a basic style

In order to achieve a certain effect, you need to focus on a specific style. You need to decide what you like best. For example, what do you do best?

Always go forward

There are times when you choreograph and you start to get stuck at one point. In such cases, I advise you to skip it and move on without getting hung up.

Follow Instagram

It's the 21st century, so no matter how talented you are, your resume and portfolio is Instagram. Even if you don't have that many subscribers, then try to work on the content. If you dance at home and don't share your creativity with the world, then no one will know about you.

Don't think too much

For example, you are at a master class and you are learning new moves.