How to be a singer and dancer
How to Sing & Dance at the Same Time like Beyoncé & Kpop Idols BTS
Posted on by TeenStar
Learning how to sing and dance at the same time could take your performance to the next level. However, it is very challenging, technically and physically.
You should aim to get physically fit before you sing while you dance. Learning your moves and lyrics is essential but you need to have excellent breath control to put them together. You also need a lot of stamina to be able to perform night after night.
A good dancer's diet along with some great exercises will help you sing and dance at the same time. Find out how Beyoncé and Kpop superstars like BTS can sing and dance for hours and make it look effortless.
Is it possible to sing and dance at the same time?
Learn the song and dance separately
Start with lip-syncing

Focus on your breathing

Improve your stamina

Sing while you exercise

Bring it all together

1.
Learn the song and dance separately
Your first step should be to sing the song as well as you can without dancing. The same goes for dancing without singing. This will ingrain the fundamentals of both parts into your head. It's also good to brush up on your skills as a singer and dancer before you commit to bringing the two disciplines together.
2. Try lip-syncing
A great way to move forward is to dance and lip-sync instead of singing. This will help you get your dance moves down alongside learning the lyrics. You won't have to focus on your pitching and projection, which will allow your breathing to stay synced with your dancing. 
Many artists actually lip-sync in their live shows. This can be when they have a lot of dancing to do or when there is a big production with no time for a sound check. For example, artists sometimes lip-sync for the Superbowl because the stage is set up at the interval.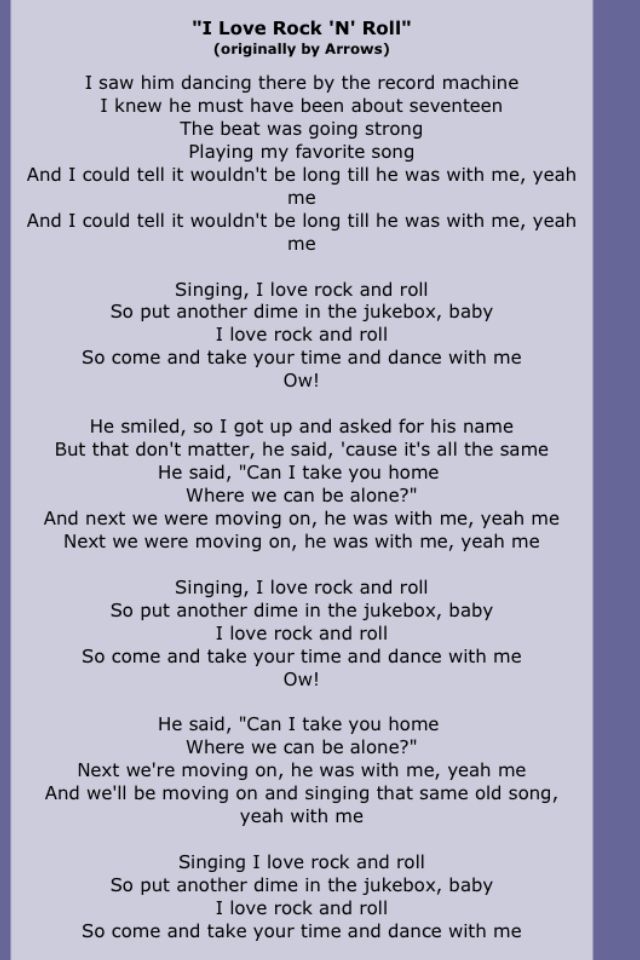 Do they lip sync in Kpop?
Many fans wonder how Kpop idols sing and dance at the same time so flawlessly. Kpop is a very dance-heavy genre of music and acts like BTS often perform complicated dance routines whilst singing. So are they lip syncing or not?
How do Kpop idols sing and dance at the same time?
There is typically a backing vocal track with most Kpop performances. This can include lead vocals but is mostly harmonies. Kpop singers will sing alongside this but won't usually sing when their dance moves are intense. 
The singers spend a lot of time singing independently. This allows one or two of them to move less while the others take the spotlight with their dancing. You'll notice that when they are singing and dancing that their feet are planted or they are walking. This way they don't have to think about their footwork whilst singing.
3. Focus on your breathing
Singing and dancing both require excellent breath control. You might find it very difficult to sing and dance at the same time purely because you're unable to manage your breathing. This is why you need to plan your breaths.
Breathing should be considered as much as a note of dance move. Breathing is more essential for singing so you will want to plan your breathing with your lyrics. Dance and lip sync slowly but add your breaths. Gradually build it up until you can start singing. 
You might want to add more breaths once you start dancing. You'll realise how much energy you're putting into your performance and find that your planned breaths aren't enough. Try dropping lyrics at points where you need to focus on dancing if you're using a backing track.
Why is breathing important in dance?
Your heart rate and breathing increases as you dance. You will start to get out of breath and light headed if your breathing can't keep up.
This will prevent you from performing as well as you should and you'll definitely struggle to sing.
What is the use of breath in dance?
Breathing can be incorporated into part of your dance routine. Some move may require you to make your body seem bigger. You should inhale along with the beat to push out your lungs. The same can be done for moves where you want your body to be smaller. Instead of inhaling, exhale and let all of your breath out.
How do you breathe while dancing?
The best way to breathe is with your diaphragm. This applies to both dancing and singing. It is a muscle located above your stomach that moves as you breathe. Breathing with your diaphragm is the most efficient way to fill your lungs with air because it moves down as you inhale, which helps suck in air.
If you breathe with your chest then you can make your body tense. It can also result in you feeling more anxious. You should practice breathing with your diaphragm when you sing and dance.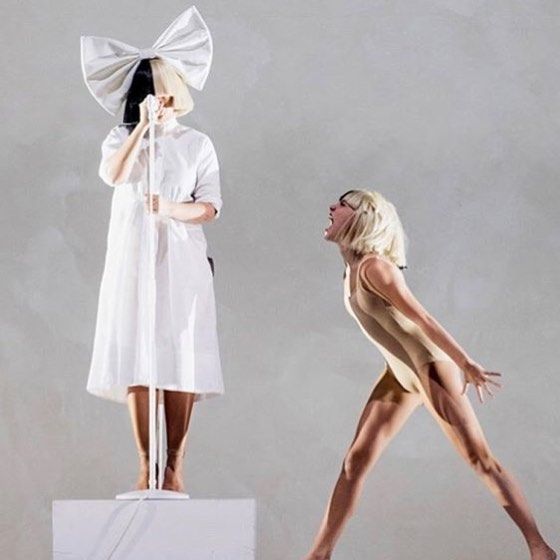 You should also do breathing exercises when you aren't singing or dancing. This will help you stop breathing with your chest subconsciously.
4. Improve your stamina
Your stamina needs to be high if your planning on dancing and singing, especially if you want to tour. You will need to build up your stamina as a dancer and as a singer. This won't happen overnight but it's never too soon to start doing the right thing.
How to dance without getting tired
Make sure your diet is balanced because this will be the fuel for your energy. Understand that you're putting a lot of muscles under stress. A poor diet can lead to your muscles recovering more slowly, which can damage them if you dance before they've healed. 
You should dance regularly to improve your fitness. If you aren't dancing a lot then you should still exercise. Going into an intense training routine before a performance will be very difficult if you aren't physically fit enough to handle it.
If you aren't able to exercise, the least you could do is stretch to maintain your flexibility.
Your technique is also important, especially for more technical forms such as ballet. Regularly work on your fundamentals, including holding your body and distributing your weight correctly. 
Finally, always warm up and warm down your muscles. This will help them cope with long dance sessions and really reduce your risk of injury. Don't forget to have rest days to let your body recover and prepare it for the next day of dancing.
Singing stamina
Your vocal cords and larynx need to be warmed up and exercised just like any other muscle in your body. Like dancing, this will prevent damage to your vocal muscles in the long term and will make it easier to perform for a long period of time.
Your technique will also go a long way in improving your vocal stamina. You ideally want to start with strengthening your diaphragm for breathing. From there, keep your larynx positioned low and balance your vocal resonance so that you are able to hit high notes with less effort.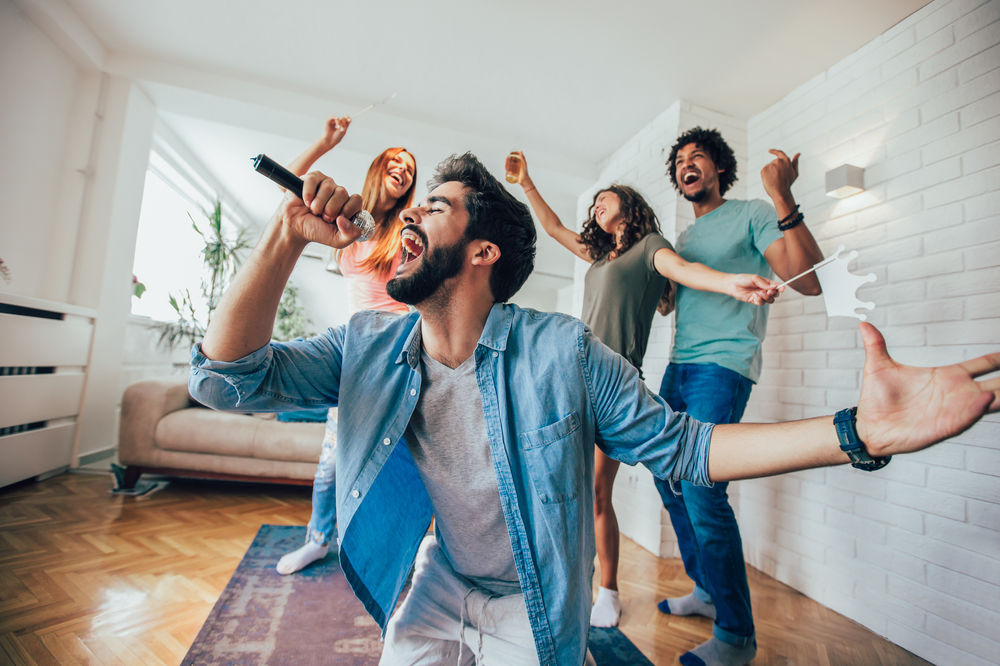 Putting too much strain on your voice will make it more difficult for you to sing long sets. If you are dancing at the same time then it is really going to become challenging to maintain your energy levels. The key is to be as efficient as possible without sacrificing quality in your voice or your dance moves.
5. Sing while you exercise
If you haven't already noticed, you need to be really physically fit to be able to sing and dance at the same time. Once you've worked on your breathing and stamina, you should start looking at singing while you exercise.
Is singing a form of exercise?
Singing is actually a form of exercise but it doesn't focus on the same muscles as other forms of exercise. Practising vocal exercises will help you work out the muscles needed to sing. However, it won't work out other muscles needed for dancing and improve your cardio.
Working out and singing
Working out while you sing is a great way to get used to singing and exercising before you start singing and dancing.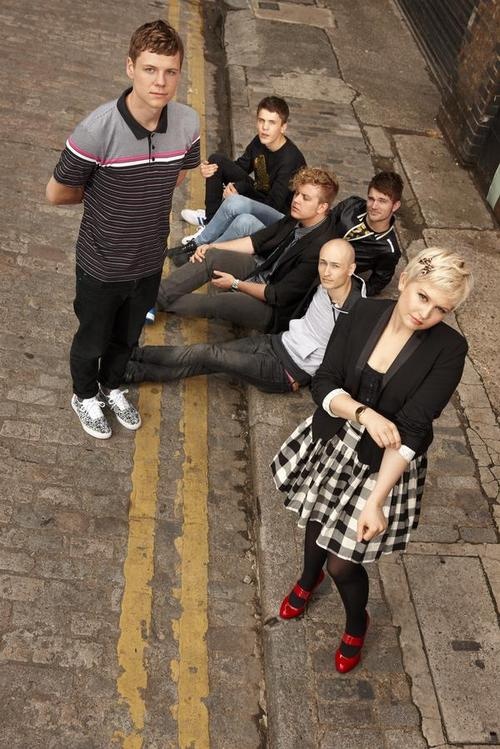 Dancing requires a lot more cognitive effort than lifting weights or running does. If you start running and singing, you can put your planned breathing into practice and improve your stamina.
Does running make you a better singer?
Running and any form of exercise will make you fitter and it can also have a lot of mental benefits. This will make you a better singer and performer. When singers end up at huge stadium shows then they have to cover a lot of ground to work the stage. Running and improving your fitness will be a great way to prepare your body for these massive stages. 
Is singing while running good?
Singing whilst running is good if you are preparing yourself to sing and dance professionally. Beyoncé's celebrity trainer Mark Jenkins stands by this by making her and other performers sing and run. If you can sing and run then it builds your stamina and makes it significantly easier to sing and dance.
Jenkins also goes a step further by adding altitude masks and hot conditions.
We definitely wouldn't recommend this unless you are absolutely certain that you can handle it. In fact, you shouldn't jump into singing and running. You could find yourself really out of breath and doing damage to your voice if you aren't careful.
Singing while you exercise should only be practised if you're already physically fit and singing with a good technique. Build yourself up to it if you are going to try it. If you can get to this stage then you will be ready to sing and dance.
6. Bring it all together
Hopefully, you have learnt your dance moves and lyrics with your lip syncing. Your breathing should be planned out and your increased stamina will help you maintain a good standard of performance. The only thing that is left is to sing while you perform. 
Practice in a dance studio and film yourself. You'll be able to see how well your moves are going and whether you're hitting the right notes. Remember that if you are in a group then you all need to be physically fit enough to perform the same routine.
Keep practising and it should all come together in an amazing performance.
Who are your favourite artists that know how to sing and dance at the same time? Let us know in the comments below!
The 5 Secrets to Singing & Dancing Simultaneously, According to Broadway's Go-To Vocal Coach
At the end of Act I in Broadway's Mean Girls, the entire ensemble performs high-energy choreography while belting what Kamille Upshaw says is "a million notes at once." Though Upshaw is a Juilliard-trained dancer who made her Broadway debut in Hamilton, nothing, she says, could prepare her for this moment. "Singing while dancing is just hard," Upshaw says. "It takes patience, focus and compromise."
For Upshaw, voice lessons have been a game changer, and building stamina was key. "The way you support your breath while singing is the complete opposite way in which dancers use their breath," she says. So when it comes time to combine your singing skills and dancing chops, how do you make it happen without missing a note or a step? Start with this advice from Broadway's go-to vocal coach, Liz Caplan.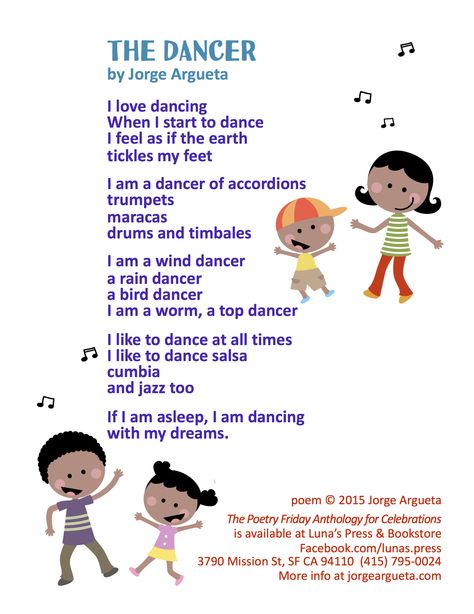 1. It's All About That Breath
The greatest challenge for dancers is learning to manage their breath, says Caplan. The problem, she says, is that dancers are trained to lift and suck in their bodies—sometimes even holding their breath—while singers need to do the opposite. "Dancers generally use a high sternum breath, while singing uses a diaphragmatic breath that allows for the lungs to fully expand," Caplan says. "Dancers don't want to breathe like that because it results in sticking your stomach out, but in singing, you have to feel the expansiveness of the lungs and opening of the rib cage." A trained vocal coach (and a lot of practice) can help you find that balance.

2. Get Rid of Tension
Caplan guides students through a careful warm-up, starting with a breathing series and what she calls stand-up yoga, which allows singers to get warm before an audition or performance without having to get on the floor. Then, she identifies where her students store tension in their bodies, whether it's the neck, shoulders or rhomboids.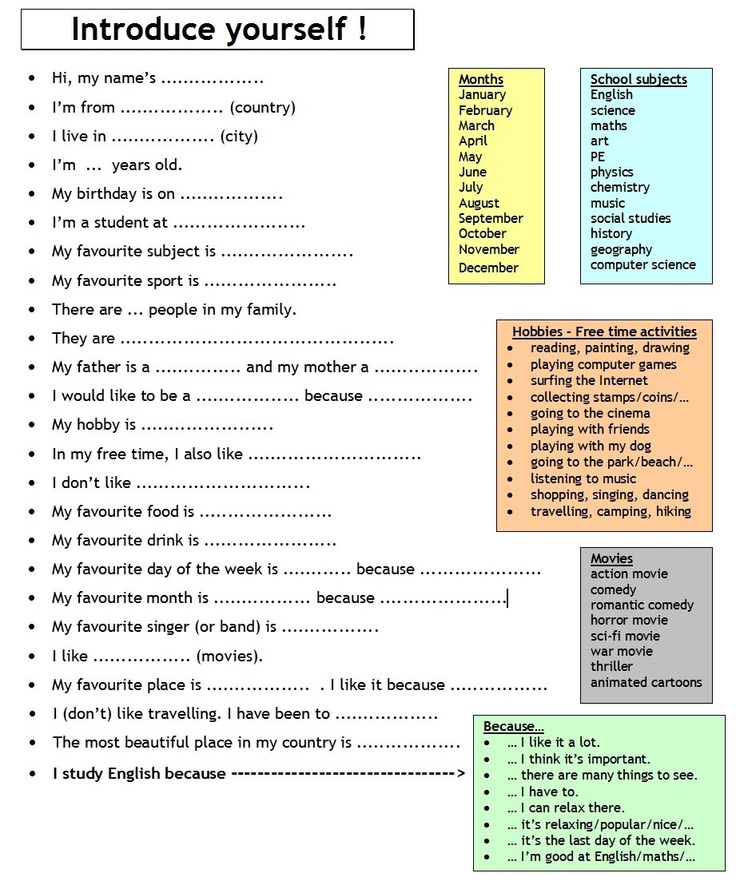 "If you're holding tension, oxygen has basically stopped," Caplan says. "Your singing voice is going to be very stuck or, at absolute best, thinner than you want it to sound." By doing a full-body warm-up, you'll get optimal airflow through the body.

3. Don't Just Stand Still

Miami City Ballet dancer Christina Spigner works out on a trampoline. Photo via MCB
Caplan suggests dancers practice moving while singing. "Get on a treadmill or trampoline and listen to material you know and love, then start singing, first at a lower speed," she says. "How long can you go before you're winded in the middle of a syllable?" Work on improving your speed and endurance over time.
4. You Sing What You Eat

Photo by Caroline Attwood on Unsplash
Following a nutrient-dense diet is important as a dancer, but it becomes even more vital when you add multifaceted performing to the mix. "If you're not eating a balanced diet, your singing voice is going to be weak," Caplan says.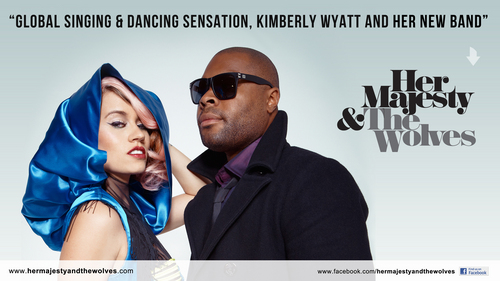 "You need enough protein so your blood sugar levels are steady, because if they start to droop, your voice will follow suit. If you're empty, it's going to be detrimental to your sense of balance and power."
5. Take the Sick Day

Photo by Kelly Sikkema on Unsplash
Powering through when you have a cold can lead to long-term damage, and undo the months or years of vocal training you've done. "People don't want to call out sick, so they figure out how to navigate not being able to breathe, or the fact that they're coughing," Caplan says. "But the body adjusts to that. It becomes the new normal, and we have to do a lot of reparation therapy to get your breathing back to its full capacity." See a doctor if you aren't sure whether it's safe to sing.

Why is it more important in the K-pop industry to be a better dancer than a good singer?
Ballads certainly do well in the K-pop world, but songs with choreography are more successful, or vice versa.
Warming up interest in the debut or comeback with photo teasers or video teasers with elements of choreography until fans can see the whole choreography or stage performance. So why is it more important to be a better dancer than a better singer?
Of course, the show wouldn't be as great if there were no dancing, dancing really makes the show more spectacular and exciting. Of course, the performers perform songs along with dances every week on music broadcasts. And every performance still becomes beautiful with dancing, than just singing and singing itself will not be able to please what you see, like dancing. That's why idols are, roughly speaking, much more likely to "survive" as a good dancer than as a singer.
Remember how Exo debuted, they released 23 teasers, and only Kai had seven solo teasers along with the other five members, doesn't that mean we already remember one of the 12 members first? And note that all the video teasers were dancing.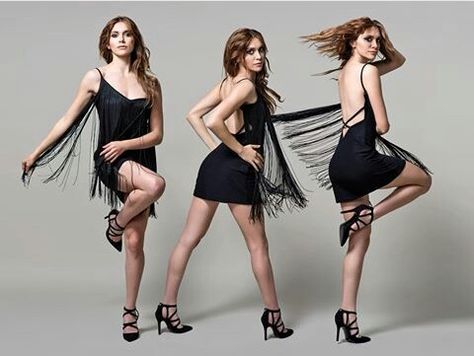 Yes, it is worth noting that Kai is bright, or maybe he is the agency's favorite? Or maybe it's the simplest fact that is so obvious, because he is the best dancer, and much more "valuable" in the group than just a singer?
Dancers are usually in the forefront of the group. Of course, there are a number of other factors in K-pop that are also popular (wit, humor, shamelessness), but if you cut all this and leave only pure performance, then it will be idols who are considered "Dance Machine" in the first place.
How did Eunhyuk become a hot commodity in Super Junior, then the same could be said about Yesung? Taemin and Onew? Taecyeon/Wooyeon and Junsu? Victoria and Luna - although they are responsible for the vocals on most of the band's songs, it means that without them, the performances will not be so great either.
Another factor to consider is sex. Not only strong dancers are an important component of the performance, as dancing is an integral part of the performance, where the song goes along with the dance, but also there are sexual movements in the dances (DBSK "Before U Go", HyunA "Bubble Pop", Junsu "Intoxication" , Sistar "Ma Boy", Rania "Dr.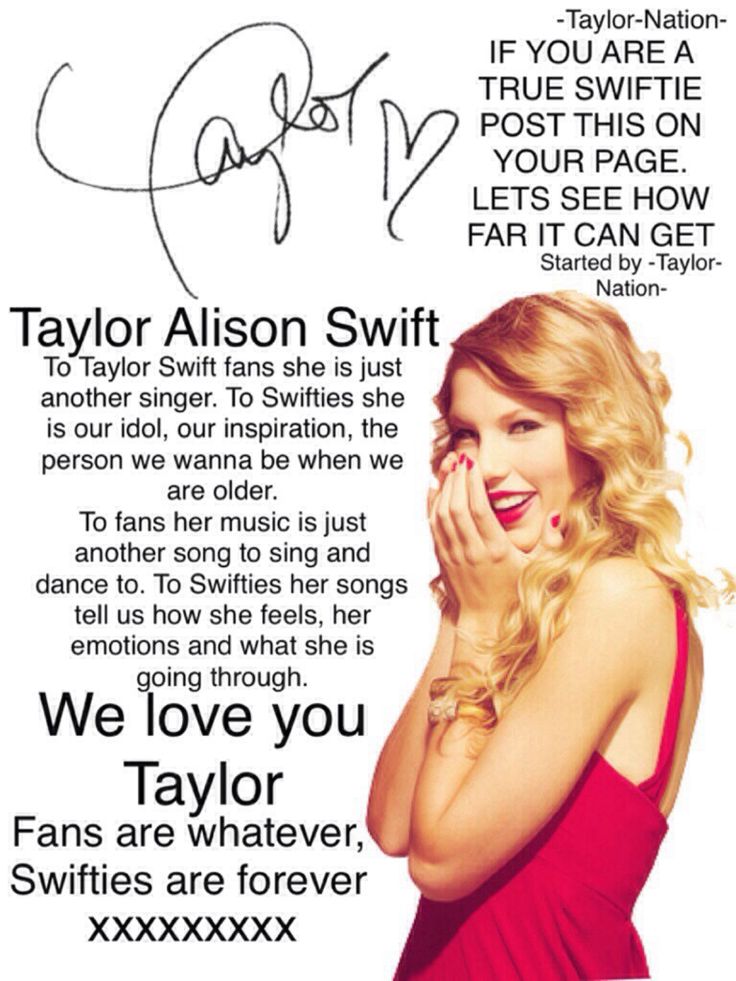 Feel Good", Kara "Mister", Rainbow "A.")
The choreography gives each song an extra boost: unforgettable moves, helping the listener to keep the dance in mind when just listening to the song.
Dancing is hard work, it's impossible to "fake" anything to dance well, you need to practice a lot and rehearse a lot.
Singing is a little different, if you can't sing a song, you can correct any bad voice into a melodious, soft and beautiful voice with the help of adjustments. The listeners know this.
Here's another paradox: Good dancers are more popular, bad dancers are less popular, and good vocalists are also less popular. The performance also depends on the vocalists, the audience listens in one breath to singers such as Luna, Kyuhyun, DO, Taecyeon, Jessica, Jiyeon, Gayun, Yoseob and GO . And there are just "cuties" in the groups, they don't dance very well and are more considered clumsy (Tiffany, Chris and Jaejoong).
There are also discrepancies between a good dancer and a good dancer.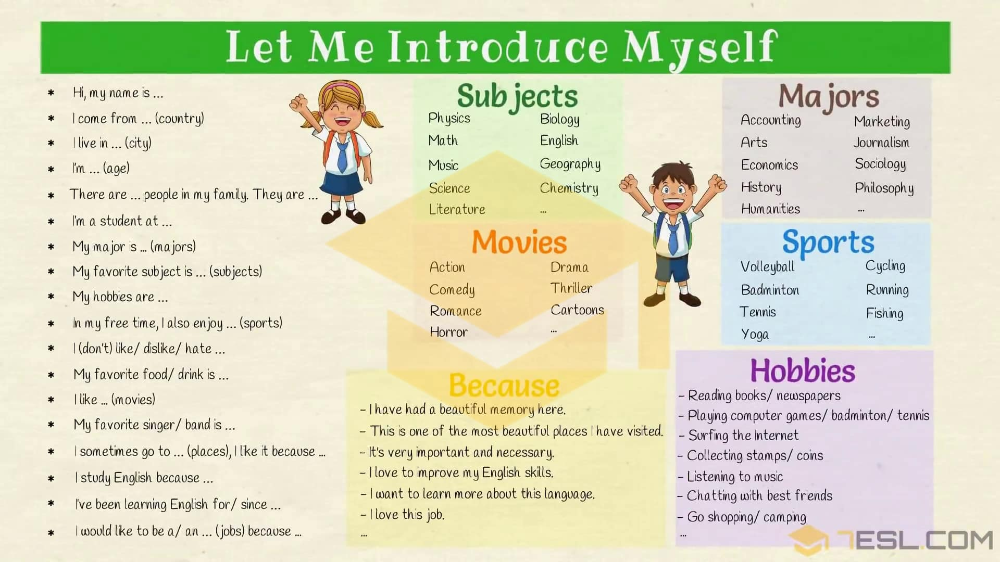 When guys are asked to dance outside of the music scenes, their ability is taken seriously and it implies that they are showing off their skills. And when girls show their femininity, as a rule, they arouse desire in the male audience.
This does not mean that girls are not performers, but women's dances are naturally different from men's. This could explain why HyunA is good at dancing as she effectively demonstrates it and can sell sex, while HyunA can dance well but she doesn't meet all the requirements for looking sexy and it's hard for her to arouse desire from the male audience .
Dancers have many places and opportunities to show themselves, they dance in different shows, they are the lead dancers in the group. While good vocalists are respected by the mainstream, K-pop songs are more visually oriented (choreography). But everything must be together to create a masterpiece - singing and dancing must be at a high level.
source: seoulbeats
MiLady© YesAsia
where to study, salary, pros and cons
Author: Professional Guide
Updated
Dancer is a person of art who performs rhythmic movements to music, taking part in theatrical performances, shows.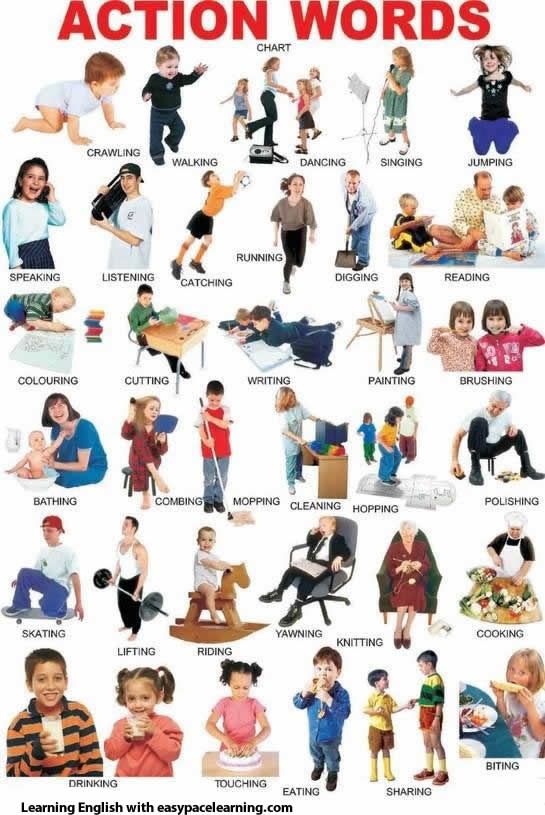 The profession belongs to the type "a person is an artistic image", it requires excellent self-discipline and, of course, talent. Children who distinguish literature, physical education, music and singing from all school subjects can become dancers. By the way, the ProfGid career guidance center has recently developed an accurate career guidance test that will tell you which professions suit you, give an opinion about your personality type and intelligence. 9Ol000
Best colleges and academies for dancers
Best universities
Place of work
Salary
Salary of a dancer for December 2022
Professional knowledge
Famous dancers
Examples of companies with vacancies as a dancer
Brief description
This profession has a rich history and is closely associated with the arts. However, the success of dancers by more than 50% depends on dedication, endurance, self-discipline. A specialist can work independently, performing solo choreographic numbers, it is also worth highlighting pair and collective dances.
There are a lot of types and techniques of this art direction:
ballet;
variety and folk dance;
historical dance and others.
See also:
Also distinguish styles such as street jazz, hip-hop, R'n'B, contemporary dance, street dance, etc. Dancers choose the style and type of performing arts based on their physical abilities, temperament, personal preferences. On stage, they create artistic images, convey emotions, making the hearts of the audience tremble.
Features of the profession
Anyone can become a professional dancer, but it is worth starting training in childhood. Choreographers recommend sending children to dance studios at the age of 3-7, which will allow them to develop good posture, plasticity, stretching, a sense of rhythm and other skills necessary for professional performance. Dancers most often work in 1-2 overlapping styles, they pay special attention to training and rehearsals, maintaining excellent physical shape.
A career is short, because its peak is at the age of 15-25 years, and after 30 years, most specialists change their field of activity. They can realize their talent and knowledge in other areas, working as directors, choreographers, school teachers.
Dancers independently or under the guidance of a choreographer create performances: choice of music, sequence and rhythm of movements, costumes and image, facial expressions, plasticity. Before performing the dance, they rehearse for a long time, honing their skills. Many members of this profession often travel around their home country and go abroad to give concerts. The activity is associated with certain difficulties, which leaves an imprint on the lifestyle and character of the dancer.
Pros and cons of the profession
Pros
Excellent physical development, because dancing strengthens the body and willpower.
Opportunity to work on the best scenes.
Talented dancers quickly achieve success.
The profession is interesting, active and ambitious people will like it.
Opportunity to earn income from various sources, because dancers work alone or in pairs, can take part in private productions, star in music videos.
Useful business connections in the world of art.
The opportunity to change the field of activity, because dancers often open schools, give private lessons, work as choreographers - the choice of directions is huge.
Cons
High injury rate.
Serious injuries can put an end to a professional career.
Short career period.
Very high competition.
See also:
Important personal qualities
Dancers have excellent plasticity, but in this profession not only technical performance is important, but also emotionality. The dancers convey the idea of ​​the performance with the help of movements, facial expressions, so they must be distinguished by well-developed artistry.
Increased efficiency, resistance to physical stress and low pain threshold are very important, because rehearsals and performances often end with sprains, dislocations and other minor injuries. Only those people who do not suffer from laziness, negligence, and excessive self-confidence ascend to the pinnacle of success.
Dance training
Professional education can be obtained in different institutions:
schools and academies of choreography;
dance studios;
colleges;
universities.
There are no special requirements for the education of a dancer, the level of his skill is determined during choreographic tests. It is worth starting training at a young age in order to reach a professional level. Let's consider the most interesting directions:
"The art of dance (by type)", implemented in choreographic colleges and schools. You can start training after grades 7-9, which depends on the requirements of the college;
The Art of Ballet. The direction of training is open in many creative colleges, studio schools, academies. Children who have completed the 4th grade of the school are invited to study.
You can also go to study at a university, choosing a specialty related to choreography, folk dance and other areas. Primary training can be obtained in public and private schools of choreographic art, during individual lessons.
Universities
4 years

90,000 ₽/year

12 budget places

4 years

158,100 ₽/year

23 budget places

4 years

65,000 ₽/year

8 budget places

4 years

200,000 ₽/year

16 budget places
Best Primary Schools
Dance Quarter School.
School for children "Dancevaliya".
State 27 Dance Studio.
Best colleges and academies for dancers
ARB im. A. Ya. Vaganova.
MGAH.
MCU at the Moscow State Academy of Theater Arts "Gzhel".
School-studio (school) at GAANT them. I. Moiseeva.
KMTI im. G. P. Vishnevskaya.
Best universities
IPCC.
GITIS-RATI.
MGAH.
ARB them. A. Ya. Vaganova.
Russian State University named after. A. N. Kosygin.
ISI.
UGAI.
SPbGUP.
AGIIK.
KemGIK.
Read also:
Place of work
Dancers are in demand in theaters, film industry and organization of holidays and events. They can work as teachers, find vacancies in nightclubs, private groups - there are many options for employment.
Salary
There is no exact tariff rate in this segment, because everything depends on the style in which the dancer works, personal qualities, education, reputation and experience.