How to put music together for a dance
Guide: How to Mix Your Own Songs From Beginner to Pro
Think back to the last time you attended a school dance. I'm willing to bet that the songs you remember dancing to most were a combination of two songs mixed together, or what folks in the business refer to as a mashup. 
If your friends were like mine, they threw their hands up in the air and raved about how cool it was to dance to an EDM song and an acoustic guitar song at the same time. If I'm touching on a nerve, it's because mashups are really cool. And if you have even just a single musical bone in your body, you've probably thought about how to mix songs for a dance yourself. 
But if you've ever attempted to do it on your own, you've probably found that mixing two songs together is much harder than it seems. Have you given up hope of creating the next great mashup? Don't quit just yet. In this guide, we'll show you how to mix songs together and get everyone you know dancing.
Where to Start When Mixing Music
Let's assume that you're starting from scratch, except for maybe a laptop.
Figuring out how to mix two songs together can be overwhelming, to say the least. Before we talk about how to mix music, let's make a quick checklist to help you wrap your mind around the software and tools you need:
Audio files
BPM tool or software
Key matching software
Audio editing software
The good news is that we're not dealing with a long list, but there are still a few things to think through in each item. Let's take a closer look at what you need to create your first mashup.
What You Need to Mix Music
Many of the items on our list are software products. This is great news if you're on a tight budget or don't have a lot of extra space in your home. Unlike many other music guides we've written, there are only a few options to choose from in each of the following categories. That eliminates a decent amount of research, but it also means that the learning curve for some of the apps we're about to explore might be steep. 
Of course, that doesn't mean they're impossible to learn.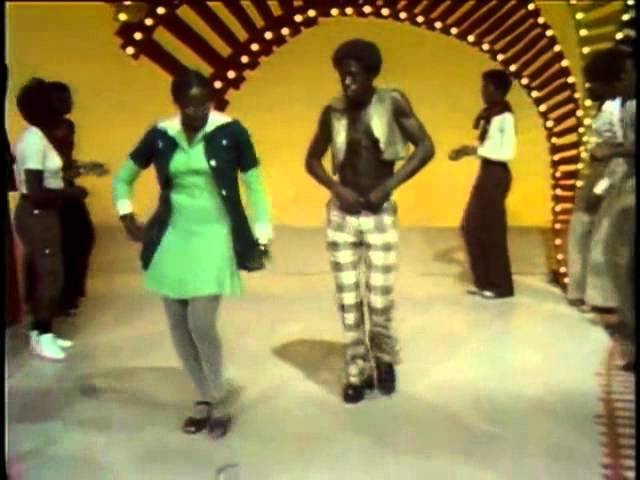 Let's explore some (or in some cases, all) of your options.
Audio Files
You probably don't need us to tell you that you need music to mix two songs together. But getting music can be a bit more complicated than just grabbing a few files from Apple Music or Spotify.
Let's say that you want to mix the instrumental track from one song with the vocals of another. While you could go down the rabbit hole of extracting individual tracks from a fully mixed MP3, take it from personal experience: You'll just want to throw your laptop out the window.
Instead, look for studio acapella tracks on sites like YouTube. Popular artists often release them for folks like you to play around with and remix; the most popular songs tend to be easier to find. Below you'll find an example of an acapella vocal track from the popular David Guetta song "Titanium"
Source: YoutubeAn example of an acapella vocal track on YouTube for artists to remix.
There are a couple of caveats to note as you learn how to mix songs for a dance.
First, these are not royalty-free tracks. You'll notice in the YouTube clip above that the person who uploaded the video states that the rights to the music are not his. Additionally, you'll need to rip the audio from the YouTube video. Several options make it easy to grab audio from YouTube, but remember that your remix is ultimately not your intellectual property. 
If you're looking for other solutions, consider sources such as Acapellas4u, from which you can purchase acapella tracks to remix.
BPM Tool
BPM is an acronym that stands for "beats per minute." It's also another way to describe the tempo of a given song. And when you're learning how to mix two songs, it's really important to use tracks that are the same tempo. 
In some (rare) cases, the songs you want to use have identical BPM numbers, which makes it insanely easy to start experimenting with a remix. But what happens if you want to learn how to mix two songs that don't have the same BPM? There are a few tools to take a look at.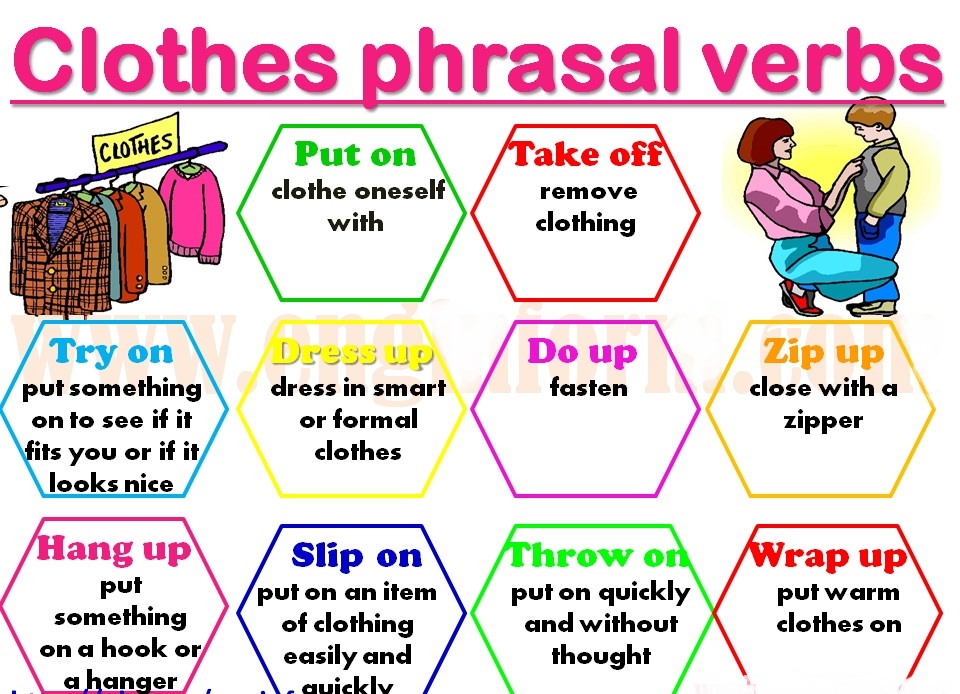 First, MixMeister is a piece of software that analyzes the BPM of songs that you're considering for your mashup. It's available for download at just $3.99. If you want to adjust the BPM of two songs, tools such as BPM Studio automatically match the BPM of the two songs you're working with.  
Key Matching Tool
In addition to ensuring that your songs are in the same tempo, it's important to adjust your music to be in the same key signature. Imagine trying to mix one song in the key of F# major with another that's in the key of Eb major. It would…not be pretty.
One of the most popular software solutions on the market for anyone learning how to mix songs is called Mixed In Key. It offers a variety of tools, including a master tempo setting, a key analyzer to help you identify songs that are a tonal match, and even a powerful audio editor, which eliminates the need for a separate DAW. 
There are several paid tiers of Mixed in Key. However, if you'd like to explore other options, consider programs such as KeyFinder, TuneBat, and beaTunes.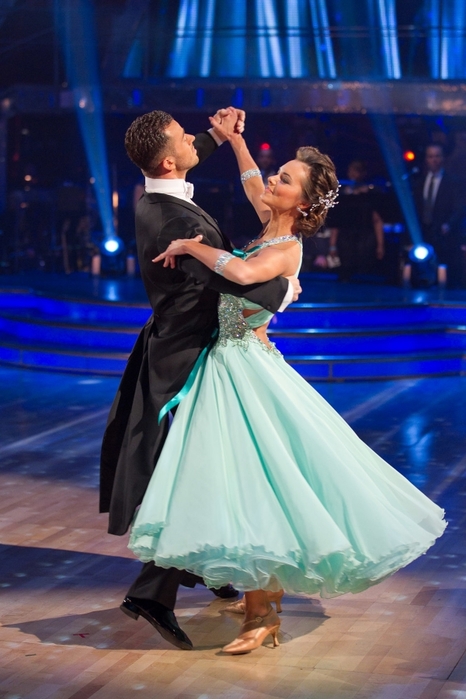 Audio Editing Software
Some of the previous apps that we've discussed in this guide have built-in audio editors. If you want to get into the nitty-gritty of adding your own effects, you might want to consider purchasing a separate digital audio workstation (DAW). 
If you can swing the cost, consider a high-end DAW such as Logic Pro or Ableton Live, which pack huge libraries of sound effects and features that will take your remixes to the next level. However, if you're looking to get started on a limited budget, Mac users can get many of the same features in GarageBand, while Windows users can tinker with their remixes in applications such as Audacity, both of which are free.
Now that we've gotten the technical details of how to mix songs out of the way, let's dive into our step-by-step guide and start creating your first mashup.
Step 1: Analyze the Songs You Want to Use
In an ideal world, the song structures of both tunes in your mashup would be identical.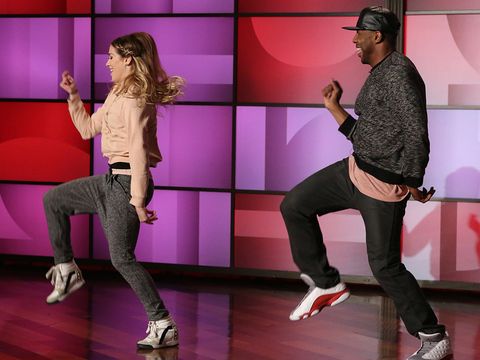 But the beauty of making music is that you can play around with things such as song structure—and in many cases, the two songs you want to mix won't match up.
So before you start cutting sections out of your tracks and mixing them together, take some time to listen to each of the songs you want to combine. Try to answer the following questions while you analyze each song:
Would the vocal line of the first song's chorus sound good over the instrumental of the second song?
Where might I add instrumental breaks or vocal-only sections?
Does each song maintain its feel even at slightly faster or slower tempos?
Above anything else, get creative! While you'll have to learn how to cut sections of audio tracks out in an editor, don't limit yourself to what you think will perform well at a dance club or on the radio. Tinker around with different songs, song elements, and different beats to create the mashup that you want. 
Step 2: Take Your Mashup to a Mixer
You've matched keys and time signatures.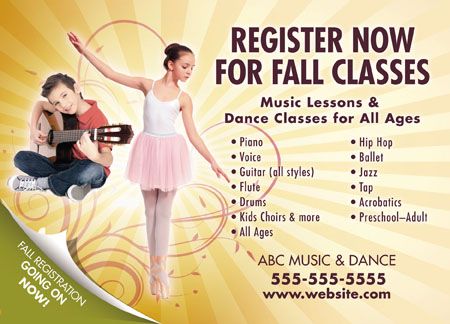 You've picked songs that you want to mix together. Now it's time to add even more of your own flair to the mashup.
Here's an example of how specific you can be when editing or restoring audio in Adobe Audition.
Export your mashup to your DAW of choice. In the example above, you'll see how the audio engineer is editing a small region of the audio track. Take a listen to your mashup after you've imported it into the DAW and see where you might want to add effects such as reverb or delay. You can read more about our favorite DAWs here, but as you dive into editing your mashups, you might feel overwhelmed by all of the options at your fingertips. If that happens, remember to trust your own ears. Does the mashup sound good to you? If so, start sharing it!
Step 3: Share Your Mix
One of the most difficult things about creating art is sharing it with an audience. What if someone hates your work? What if you discover that the two songs you mixed together make for a horrible mashup? What if you made some horrible mistakes while editing it in your DAW? Those are really hard questions to discover the answer to—but they'll also teach you some important lessons for future mixes.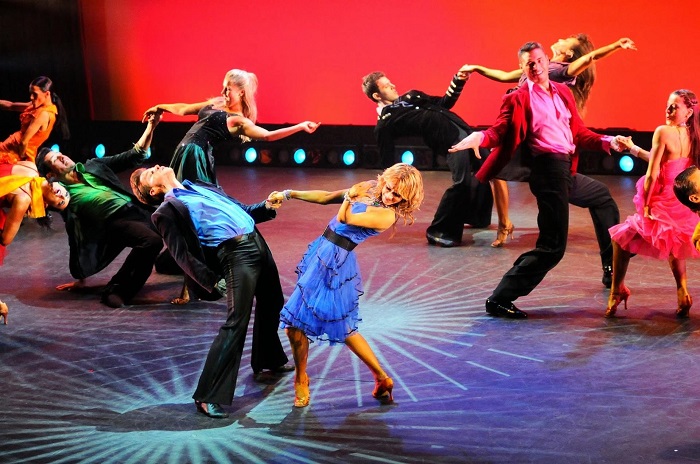 Source: SoundcloudHere's the author's actual SoundCloud account, which is full of old demo songs that he shared on the platform.
SoundCloud is one of the more popular platforms for aspiring mashup artists to share their work. We'll be honest: It's scary to share what you've done with such a huge audience. But as you've seen in the example above, even novices like me share tracks. Don't be afraid to publish your work and comment on other tracks that you like. You'll be surprised by how quickly your mixes will improve once you start interacting with like-minded artists on sites like SoundCloud. 
Write a Great Pop Song
Structure Your Songs to be Memorable
Take the Class
Mashup Mix Creation - Elite Sound Studio
Name *
First & Last
Email *
Phone *
Can I text message this phone? Text message originates in the U.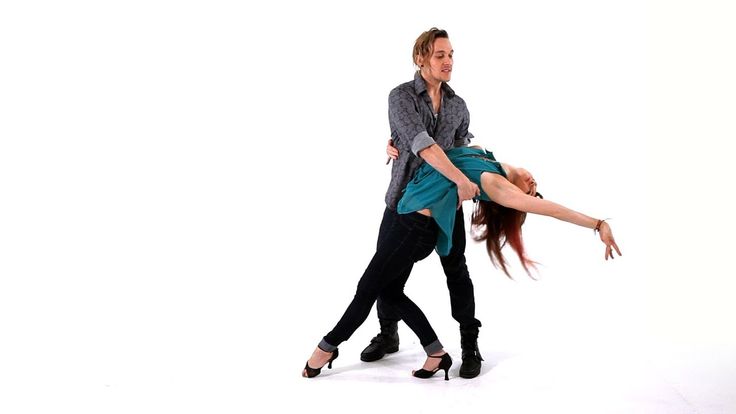 S. *
Yes
No
This is helpful to communicate short messages such as, "your mashup is ready, please check your email." Messaging rates from your carrier may apply.
Event Type *
Event Date *
Have you listened to my sample mashup mixes on the website? There are 5 samples. Click here to Listen to Sample Mixes *
Yes
No
Not yet, but I will Listen to Sample Mixes
What specific dance is the mashup for?
Please list the title & artist of each song. *
Are the songs listed above in the order you want to hear them? *
Yes
No, the order does not matter
Partially, please explain in the comment box below
Please provide as much detail as possible.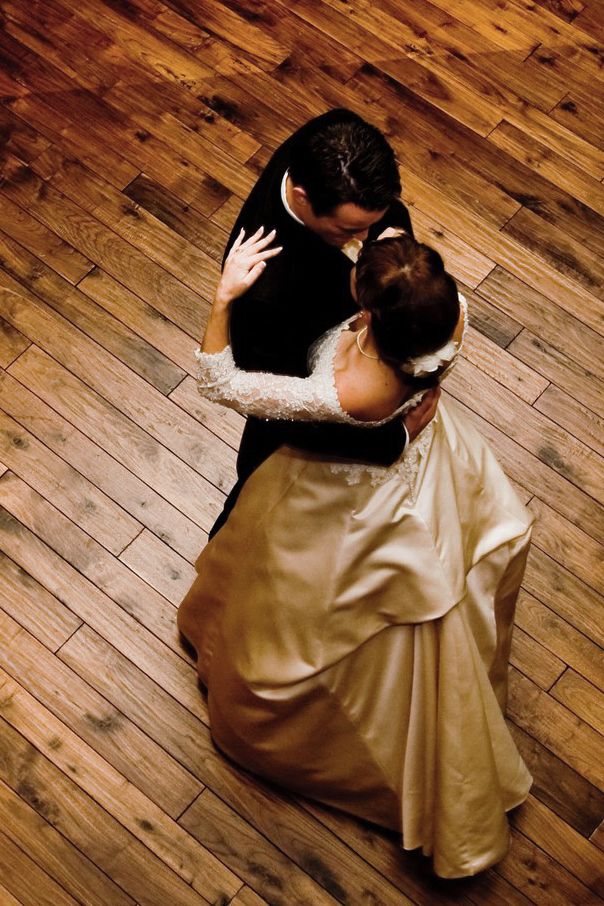 At what minutes/seconds/lyrics do you want the transitions? I can choose for you, but if a certain part of the song has more meaning to you than another part of the song, I need to know this.
Describe your VISION. For example, some like to make it look like their song got messed up / interrupted by the DJ and then the fun songs begin. If you can find an example of your VISION on YouTube, please provide that. Everyone has a different VISION for their mix. The more I understand your VISION the better. *
Would you like the clean version of the songs? *
Yes
No
I can add sound effects such as a DJ scratch, record skip, rewind, explosion, revving engine sound, etc... Choosing YES does not guarantee a sound effect will be used between every transition, unless specifically instructed. *
Yes, sound effects may be used
No, do not use sound effects
Not sure, use your best judgement
Let me know if a sound effect is mandatory between EVERY song.
Tell me in your VISION or comment box at the end of form.
Do you have a preference in the time length of the mashup mix? If yes, please specify. If you provided specific time frames above for each song, leave this section blank.
Is this a choreographed dance?
Yes
No
Not Sure Yet
Terms & Conditions (more info):
* Only songs that are approved by you will be used. We cannot choose songs for you. Everyone has different musical taste.
* There will be an extra charge if you request to add or replace a song with a new song after mashup creation has already begun.
* There will be an extra charge if your change request is an Extreme change of original instructions where the entire mashup needs to be reworked.
I agree to the above Terms & Conditions.
Do you need 24-Hour RUSH service added? *
Yes
No
Maybe
*There is an additional fee for this service.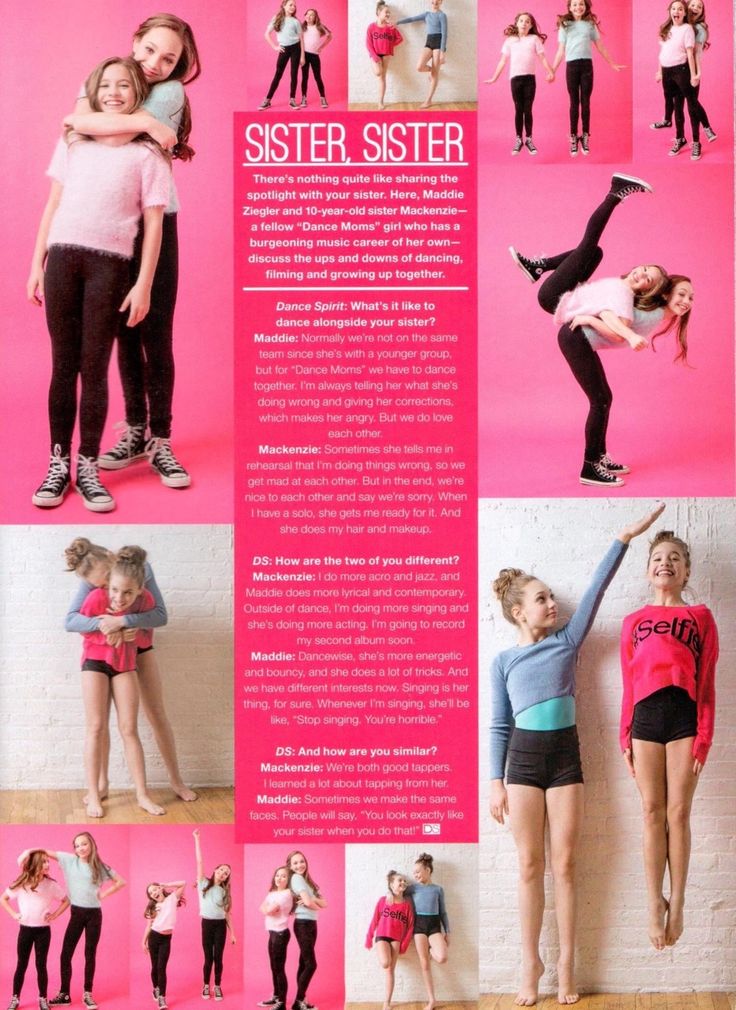 Depending on workload, RUSH services may not be available.
Additional Comments
How did you hear about Elite Sound Studio? *
reCAPTCHA
If you are human, leave this field blank.
The 4 Best Ways to Put Songs Together
There are different situations where you might need to put songs together: to dub a TikTok video, to put together a DJ set cut into fragments, just for fun and create your own remix. You can connect music on a computer or on a smartphone, and this is not as difficult as it seems. We carefully studied many desktop editors, mobile applications and online services with the function of combining audio tracks and selected the most convenient ones. In the article we talk briefly about each, and also give step-by-step instructions on how to glue music together and save the result in MP3 or other audio format.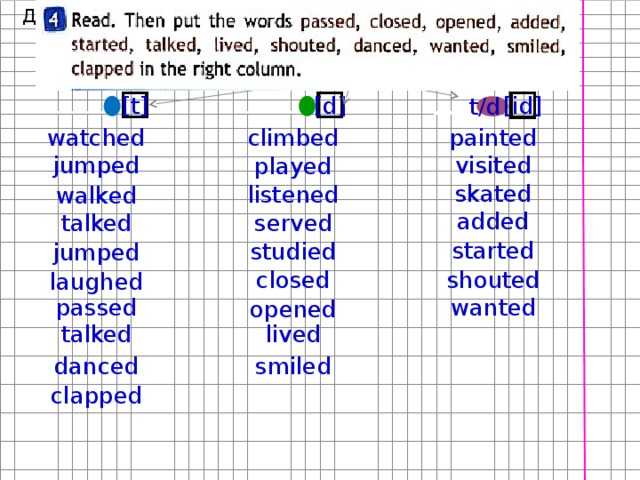 How to merge songs in Movavi Video Editor
Have you downloaded your favorite DJ's mix, but it was cut into separate tracks? Or do you just want to merge several audio files so that you don't have to switch music, for example, when staging a play or dance? A great solution is Movavi's simple audio trimming and merging software. You can glue both ready-made melodies and recordings of your voice from a microphone.
To learn how to combine songs, two or more, into one, download Movavi Video Editor and follow our step by step guide!
Step 1. Install Song Linking Application
Download Music Linking Software, launch the distribution and install Movavi Video Editor following the instructions. After installation, the program will start automatically.
Free Download
Free Download
Download
Download
Step 2. Add Files and Merge Tracks
Click the Add Files button and select the audio files you want to merge.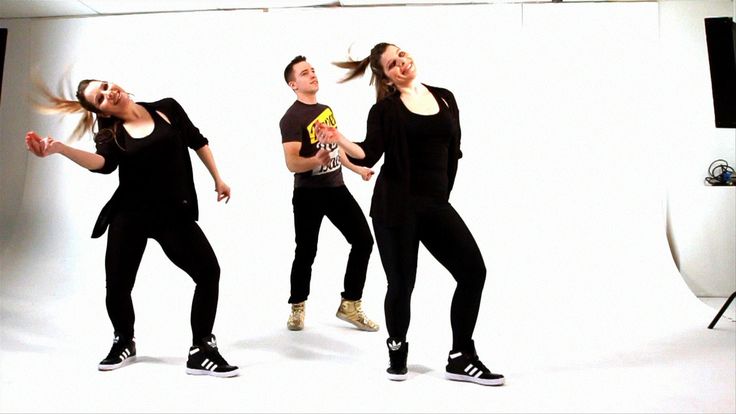 Your uploaded audio files will be automatically placed next to each other by Timeline on a separate audio track, indicated by a note icon. In fact, after adding the tracks will already be glued together. You will only need to change the order of playing fragments if necessary. To do this, simply drag the audio to the desired location on the Timeline .
Step 3. Trim the audio if necessary
If you need to not only merge audio files, but also delete certain passages, set the red marker to Timeline where you want to split the record and press the button Split . Delete an unnecessary segment: select it, then press the key Delete .
Step 4: Save the audio
Click the Save button, then click the Save as audio file tab. Specify the desired audio format (MP3, WAV, WMA, etc.) and save folder and press Start . After that, it will be exported to an audio file.
How to join music online
Online tools are a versatile option when you need to quickly join songs without wasting time downloading, installing, learning programs or mobile applications.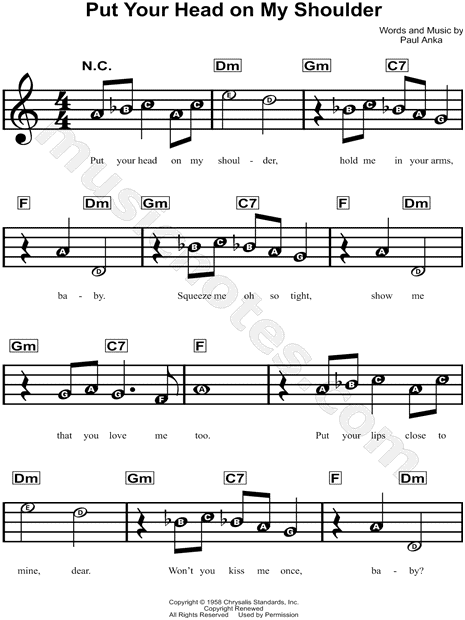 A common drawback of such services is a smaller set of features compared to mobile and computer audio editors.
123apps
A simple service where you can combine two songs into one in a couple of clicks or glue an audio track from more fragments. Supports more than 300 formats, and the result is saved as MP3, M4A, WAV or FLAC supported by most players and portable players.
How to join music in 123apps
Open the main page of the audio editor.
Click Add Tracks or drag files to be glued into the editing area on the page.
Adjust the timing of each track by dragging the edge of the track, or by adjusting the start and fade times at the bottom of the editor window.
Click the curve icon on a track if you want to turn on the crossfade function - the sound flows smoothly between tracks without pauses.
Select the save format in the lower right corner of the editor: MP3, M4A, WAV or FLAC.
Press Connect to start audio mixing.
Download the result to your computer or cloud storage using the link that will be displayed on the screen after the processing is completed.
Pros
Supports an unlimited number of tracks to connect
Choice of result saving format is available
You can download a mix directly into the Google Cloud Disc or Dropbox
Bessions
It is not possible to edit transitions
Slow processing
You can not configure the quality of the result
9000 9000 9000 9000 9000 9000 9000 9000 9000 9000 9000 9000 9000 9000 9000 9000 9000 9000 9000 9000 9000 9000
0
0 permissions. Ideal for simple cross-fade mixing of songs, for example, to build your superset of this summer's hits.
How to join music in Clideo
Open the Clideo website in any browser.
Click Select files to download audio tracks to merge from the device, or the arrow on the same button to select files from your Google Drive and Dropbox cloud storage accounts or add songs via a direct link from the Internet.
Drag and drop tracks to arrange their sound order in the finished mix.
If necessary, turn on the smooth transition by checking the appropriate box on the right side of the editor window.
At the bottom of the online editor window, select the format in which you will export the finished mix: 10+ options are available.
Click on Export and wait for the process to complete to download the result to your computer or to the cloud.
Pros
Merges an unlimited number of songs
Supports smooth transition setting
Cons
0080
Lack of fine tuning and export quality control
MP3CutterPro
Service for gluing audio from a cut or connecting different songs into one set. Supports more than 10 source formats and exported merging result.
How to merge music in MP3CutterPro
Open the main page of the editor.
Drag to workspace or add files to be processed by pressing the green button Select file . You can also download songs via a direct link from the Internet, to do this, go to the URL tab.
Select the result format at the bottom of the page.
Activate Crossfade by checking the appropriate box (translated as "The cross disappears in the Russian version?").

An unlimited number of songs for gluing
many formats for import and export audio

disadvantages

Service translation into Russian leaves much more slowly slow processing
no subtle setting of the quality of exports

How to join songs on your phone

Online services work on both computers and smartphones. But if it is possible to install a separate application for editing audio, it is better to do this - applications have more functions, settings, and opportunities. In addition, you can work in applications from anywhere, even from places where you cannot get high-speed Internet access via Wi-Fi or mobile data networks.

MP3 Audio Merger and Joiner

A free audio merging tool for Android smartphones and tablets. The application is not demanding on hardware, therefore it works even on old weak smartphones on OS version 4.4 or higher.

How to merge songs into MP3 Audio Merger and Joiner

Install the application on your smartphone or tablet.
On the main screen of MP3 Audio Merger and Joiner, click the plus icon to add songs to merge.
Click the green button Merge at the bottom of the window.
Select the result format File type .
Select the type of gluing Process type - mixing (mix) or sequential combination - join.
Click Continue , set the save path and file name.
Press Done .
When the merging process is completed, the application will offer to listen to the result - Play - or share it -

How to merge songs into MP3 Cutter and Audio Merger

Install the application on your device.
Select Audio Merger from the main screen.
Click on plus (+) to upload audio files to be combined into one.
Click Merge to go to export settings.
Set the export format and other options, then click Continue .
Listen to the result - Play , - or share it - Share .

pluses

Allows you to not only glue, but also cut and convert files

minuses

No Russian
not too convenient management
9000

A multifunctional video editor for iOS, which, among other things, has the ability to glue and mix music tracks in different formats. The program is professional and quite cumbersome, if you are looking for something simpler, then it will definitely not suit you.

How to join songs in iMovie

Start the editor.
Create a new project.
Add audio tracks prepared for gluing to it.
Set the export format.
Press Done to start the merging process
The merging result can be reproduced here or exported to another application.

Pros

All-in-one program, useful when you need to work not only with audio, but also with video

Lessine

No Russian language
overloaded with the capabilities of the interface, if you just need to glue several sound files

Hokusai Auditor

Free application on the iPhone Ande formats. There is a built-in voice recorder for recording sounds over an imported track and then combining them.

How to join songs in Hokusai Audio Editor

Launch the installed Hokusai Audio Editor.
Add audio tracks for stitching. by clicking the corresponding icon in the app.
Edit the length of each track in the mix.
Open the menu with a tap in the upper right corner and select any of the available types of transitions between tracks.
Export the mix as MP3 or any other suitable format.

Pros

Customizable transitions between glued tracks
Support for a large number of formats for importing and exporting a file

Cons

On Windows computers, you can merge several songs or any other audio files into one without installing additional utilities - via the command line. Setting transitions, trimming and other options on the command line are not available, but if you just need to assemble a disparate playlist into a long mix, then you should use the method.

How to join songs in the Windows command line

Open the command line - Start > Command Prompt .
Enter the command to go to the folder containing all the files to be glued:
cd [folder path], for example, cd \Video\MyPlaylist
Enter the command: copy/b audio file1.mp3 + audio file2.mp3 audio file3.mp3, where file1.mp3, file2. mp3, file3.mp3 are the names of the files to merge.
Press key Enter on the keyboard.

The mix of audio files will be saved in the same folder as the original fragments to be combined. The process takes literally a matter of seconds, even if there are a lot of files. The size of the resulting file depends on the size of the source files - the higher the quality of the audio recordings, the more space on the hard disk will be needed to save the finished long mix.

The command line audio merging method has two significant advantages at once: it is fast and does not require additional software to be installed. There are also disadvantages: nothing can be configured, it will not be possible to combine songs in different formats. But if you need to compile a playlist, for example, an album of your favorite artist downloaded from the Internet, into one file, the command line will help you do it quickly and without unnecessary difficulties.

Which way to combine multiple audio files into one is up to you. For those who often need to mix tracks, it is preferable to have one reliable tool at hand, for example, Movavi Video Editor or its equivalents. For piecing together sounds on the go, mobile offerings for your platform come in handy. It is also useful to keep links to 1-2 online editors in your browser bookmarks, in case you suddenly need to mix files without installing programs and applications.

Valeria Kruchina

Full-time Movavi content manager: writes and edits web texts, translates articles from English. She has been translating IT texts for over 4 years. A graduate of the Faculty of Foreign Languages ​​of Tomsk State University, she also studied as an exchange student at the University of Durham, UK. Finalist of the translation competition "How is it in Russian?" from Palex agency. He is fond of video editing and creating subtitles for short videos.

Movavi Video Editor

Create videos. Create. Inspire.

* The free version of Movavi Video Editor has the following limitations: a 7-day trial period, a watermark on saved videos and, if you save the project as an audio file, the ability to save only ½ of the length of the audio. Read more

listen online for free on 101.ru

Attention! You have AdBlock ad blocker enabled

If the AdBlock plugin is enabled, we cannot guarantee correct operation of all website services

Top stations
Music for dancing
Music for children
Music for work
Travel music
Rainy day
Sing in the shower
Listen at home
For a walk with the dog
Music for successful people
Music for a good evening
Music for a romantic evening
We meet the dawn
Editor's Choice
Music for the soul
Music for yoga
Music for running
Music for sleep
Music for fitness
Music for a good morning
Music in the car

You don't have to wait until Friday night to get excited and have fun!

If you lack drive, turn on "Music for dancing" - and you are already on the dance floor.

This music section contains channels with the best foreign and Russian tracks, ranging from disco artists: Bad Boys Blue, Dschinghis Khan, Boney M, and ending with modern artists: Bob Sinclar, Avicii, Axwell, Nyusha, "Time and Glass" etc.

Dance, have fun, be young with "Music for dancing"!

101.ru NRJ Club Dance
101.ru NRJ Slap House
101.ru Like FM
101.ru Disco 80s
101.ru Radio ENERGY
101.ru Russian Dance
101.ru hot traxx
101.ru Euro Hits
101.ru Moombahton & Reggaeton
101.ru big room
101.ru NRJ House
101.ru In trend
101.ru Electro
101.ru Zumba
101.ru NRJ Progressive House
101.ru Disco 90s

New tracks

All tracks

Day 2 Day

Sean Paul

Pop music

By the stars

Anton Tokarev

Rock

Forever

griffins feat. Elley Duhe

Pop music
Simply The Best

Black Eyed Peas feat. Anitta & El Alfa

Pop music
Lose You

Cheat Codes feat.