How to prepare for homecoming dance
Preparing For Homecoming? Here Are Some Tips |
Whenever you think about that big event coming, surely you want to look good and become dazzling, and impress others along the way. Homecoming is one of the important events that you will experience in your life. Moreover, it is a good way to spend time with others and create memories. Below are some tips that you will need to prepare and make a memorable homecoming.
Know Your Body Type And Know Your Preference
For Girls
Homecoming is not prom, so skip the long dresses and opt for these homecoming dresses instead. Maybe you wish to exaggerate your curves to look really sexy, or you want to emphasize your waist, so you can try using a bodycon dress or a skater dress.
As they say, if you have it, then flaunt it! The first thing to do is definitely to know your body type and know which dress will highlight your features.
For Boys
Remember that a homecoming is a semi-formal event, and please, don't wear jeans.
Try out a nice pair of pants. You don't need to wear a suit, but you can go for a button-up shirt along with a tie or a bow-tie. Keep that refreshing look, will you? Know which one will fit you the most and highlight your manliness.
For both girls and boys, bear in mind that whatever choice that you have picked must be comfortable even hours of use. Definitely, this event will give you the chance to look good and to show off, and mainly, to have a good time. Continue reading below to find out more preparation tips.
Buy The Right Undergarments
Make sure that you have the right undergarments along with your dress. You do not want to have visible lines and bumps while wearing your dress.
Get the right bra and pick undergarments in your skin color tone. You can also choose to look for shapewear for a more fitted, flawless shape.
Do Your Hair & Skin Care Routine
Weeks before the event, it is better to do your hair and skincare routine.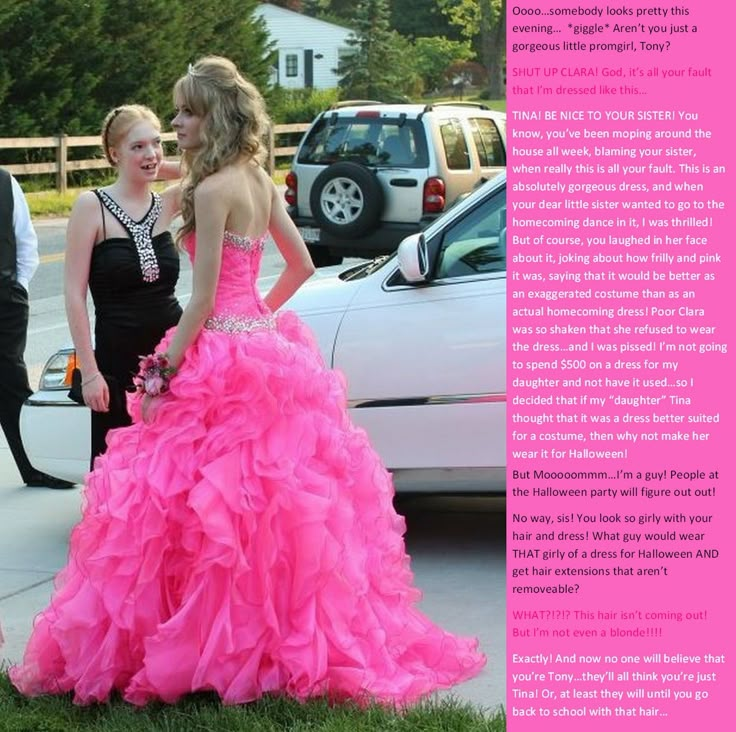 As for the hair, you can include coconut oil and leave it overnight for a more shiny, healthy, and glossier look. Get that appointment with your stylist, and let her do the magic.
For your skincare routine, it may vary from person to person but always wash your face. Don't try to unnecessarily touch your face as it may cause an acne outbreak. You would not want that, do you? Do your usual skincare routine and drink water always to keep your skin hydrated.
In the weeks prior to homecoming, you may exfoliate twice per week, but any more than that can lead to discomfort. Usually, something mild works better for your ears, while for rough places like your knees and elbows, you can use a material with a little more grit.
Moisturize your skin throughout with a dense lotion like shea butter after exfoliating, and you'll feel refreshed all over with flawless skin.
One More Thing To Worry About- The Shoes
Not everyone has the confidence to wear  5-inch heels or whatsoever, but pick the one you are comfortable with.
After all, you will dance there. If you are used to wearing flats but want to try wearing heels, it is recommended to practice daily at home for at least 1 hour of usage weeks before the event.
When the big day comes, at least you will not be that clumsy and fall. You can try it along with your dress and see if it is appropriate with its length.
Find People To Go With
If you choose whether to be with your friends or with a date, as they say, the more, the merrier. Though if you prefer to go alone, it is okay as well.
The important thing is that you're enjoying it. And if in some way you are not able to attend the event, don't be sad- you can have a dance party at home and invite your friends instead.
Consider Waxing A Week Before The Event
Waxing a week before will remove any signs of redness and irritation. It is one of the things that you should go for and make you more confident.
Don't panic while in the midst of a waxing session, take deep breaths and relax.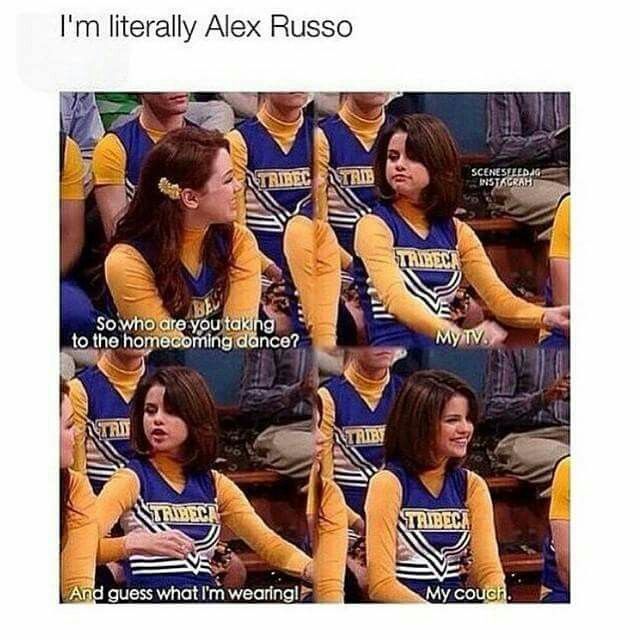 If you cannot handle the pain, try to take a pain reliever before your waxing appointment.
Prepare An Emergency Style Kit
For what reason? Retouching, of course. It is also a good measure if ever mishaps and accidents happen during the event.
Take Pictures, Make Memories
Maybe you don't like facing the camera that much, but this time, you should. As you get older, you may find yourself looking back to this particular moment. You will regret it if you do not take any pictures. Remember to make memories and have fun while you are young. Anyone would appreciate it.
Maintain A Good Perspective
Maybe homecoming happened, and it didn't fulfill your expectations. Maybe it didn't become the night of your life with your date or whatsoever, don't freak out. There are many opportunities out there, you just have to wait. On the brighter side, at least you have done your part and look good.
 Try Everything Out
You do not want to panic and scramble hours ago before the event.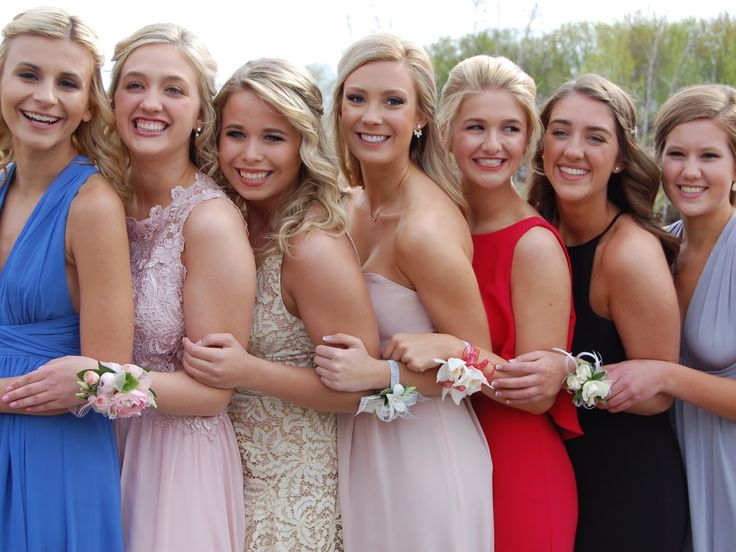 Consider checking some beauty magazines for your hair and makeup. Beauty magazines like Arcadia is a travel magazine about culture, food, style and luxury that is aimed at people with a broader mindset. As an aesthete, it has developed itself as a forum for those who admire beauty and adventure. Tap here if you're interested to find out more.
If you're not going to go to the salon, make sure to try various combinations of makeup that will fit with your dress. If you can't think of any, you can check out the internet for some bright ideas for both your hair and makeup.
Conclusion
When the big day comes, everyone would want to be prepared and look flawless. Don't forget to have fun. Remember to wear a smile, as this is the big secret to be confidently beautiful. Give it a try, and don't miss out on the event- your homecoming.
What I Wish I Knew: 14 Tips For Homecoming
It's the most wonderful* time of the year! The leaves are turning colors, the air feels crisp, and everyone is freaking out about Homecoming.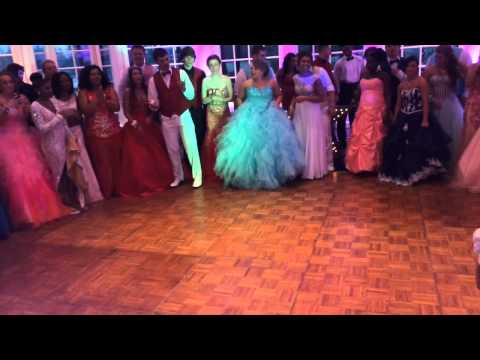 There's so much to do!  The football games, pep rallies, and voting for court (so many decisions!) can just weigh on you during this season. Wait, we forgot the most important part: The Homecoming DANCE. (JK. That was just for dramatic effect.)
*stressful
How are you going to find a date, a dress/fancy tie, a ride, and flowers in time for the dance? Better yet, what do you actually do at the dance? What happens if everyone around you is grinding, and you're the only one who wants to "save room for Jesus"? The best thing to do is to remember that Homecoming really isn't that big of a deal. All the cool kids dance like there's nobody watching anyway. If you're still worried, then here are some awesome tips from some real people on how to make the best of your Homecoming experience.
1. Don't worry if you don't get a date…
Not having a guy ask you isn't the end of the world – Jessica, age 17
2. …Because friends are more fun
It probably would've been way more fun and way less awkward if I had just gone with my friends instead of bringing a date.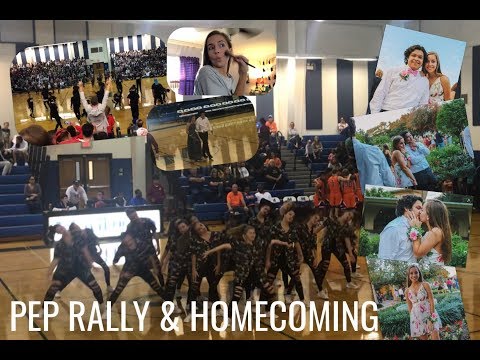 – Paul, age 52
3. Like, for real
The best part of the whole night is dancing like a fool with your closest friends. It was more fun going with them than with a date. – Jacob, age 19
4. Semper ubi sub ubi
Remember to wear an undershirt. Pit stains are not cool. – Ian 17
5. Also, footwear is important
Wearing comfortable shoes is a must. – Eileen age 29
6. But don't stress out too much about attire…
It doesn't matter how expensive your dress is…no one will remember it in two years anyway. – Aneliesa, age 20
7. …Unless it might cause injury
Wearing 5 inch heels when you're a freshman in high school (thinking they made you look powerful), and having never worn heels before, is a recipe for a sprained ankle. -Michaela, 17
8. Who knew that there are so many life-threatening wardrobe choices?
Don't wear sunglasses inside. It doesn't look cute, and it's dangerous. – Kristina, age 28
9. If you forget the "minor details," the night might not even happen
Figuring out rides beforehand is helpful – Marty, age 18
10.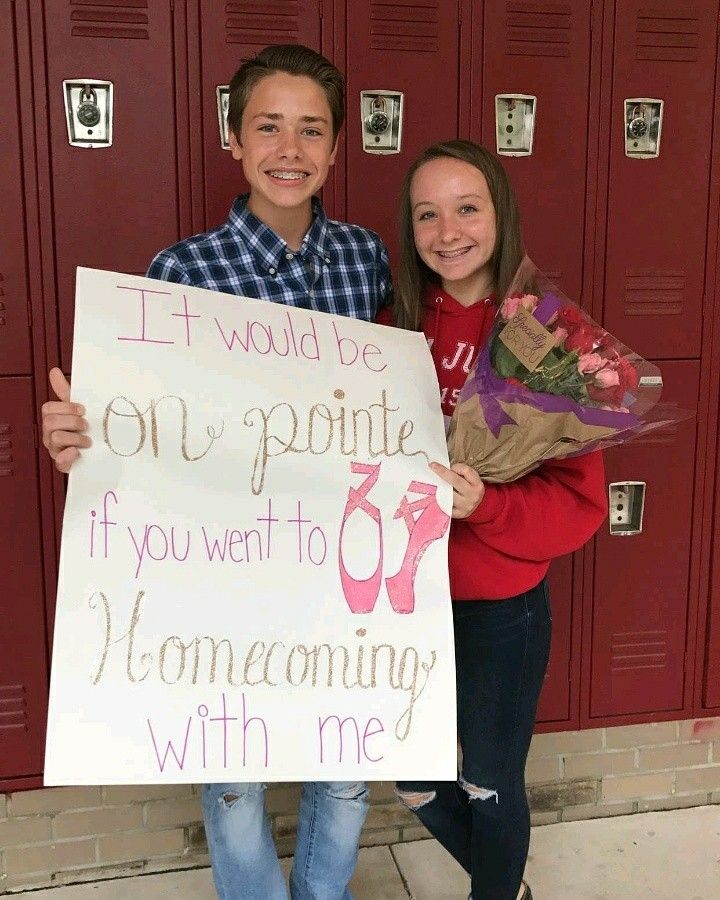 Preparation is actually pretty key
Don't eat a ton of pasta right before hitting the dance floor. -Rachael, age 19
11. Be smarter than this "smooth operator"
It isn't a good idea to break up with your girlfriend while waiting in line for the coat check… at the start of the night. – Andrew, age 26
12. Dump the dirty dancer
If a guy only likes you if you dance a certain way, he isn't worth it. – Lauren, age 23
13. It's also okay to NOT go to Homecoming
If you have something else going on the night of homecoming and don't know which event to attend, it's okay to not go to homecoming. You can always have your own dance party at home with friends. – Rebecca, 18
14. Gain some perspective
It's okay if this night wasn't 'the time of your life', you won't be marrying this person….the best is yet to come! – Lisa, age 50
Thanks to the REAP team for providing these superb responses! It's awesome to see some really cool Catholic teens and adults succeeding in the real world, and that includes Homecoming.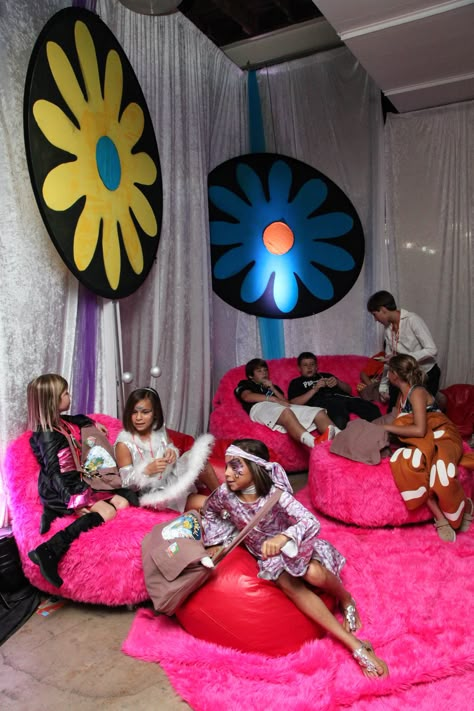 These pieces of advice remind us, as Christians, that we were made for something much more than Homecoming. We do not need to get caught up in the hype, because Christ is calling us to love. We don't really think about it, but we can share Christ's love at Homecoming by being confident in who we are and treating Homecoming the way it should be treated. It's just a dance. Stop freaking out.
Just For Fun
How to prepare for the first dance lesson? What to bring to dance classes?
Contents
If you are going to visit a dance studio for the first time, it is important to know how to properly prepare for the lesson. To do this, several points must be taken into account. Then you can feel confident and "armed" for dancing.
What to take with you to the dance class
The ideal option is to provide a bag or backpack, which will always contain the things necessary for classes. Then you will be sure that you have taken everything you need with you and have not forgotten anything.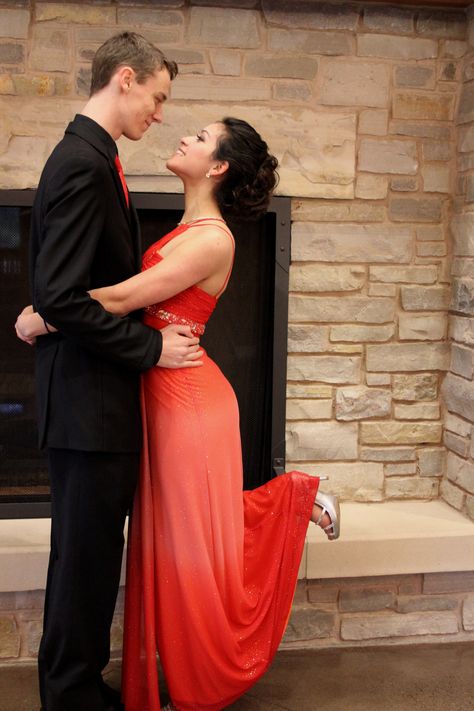 What should be put in such a bag?
Clothes
To figure out what clothes are right for you for dance lessons, you need to know for which direction you choose them:
Tight clothes made of elastic fabric are suitable for ground lessons. It can be leggings, a T-shirt, a T-shirt. Give preference to sports options, without a variety of fasteners, rhinestones, zippers. They can injure you or your partner. Avoid clothes made from low-quality synthetic materials that are poorly breathable and do not absorb moisture. Moreover, the idea of ​​exercising in leatherette leggings should be abandoned. The fit should be medium or high so that the leggings do not slip during active movements. Some people are comfortable in shorts, but not all. Bare feet can be damaged by contact with the floor.
For active styles like hip hop or contemporary, looser clothing is more suitable. Wide trousers, oversized sweaters, T-shirts several sizes larger will allow you to feel comfortable and fully open up in the dance.
Leotards (one-piece leotard) are purchased for classical dance styles. The sleeve can be long or short. Leggings are worn under the tights, but of a lower density.
Sign up for a trial lesson
Clothing should not be provocative, exposing those parts of the body that should not be exposed in public. Avoid transparent fabrics, underwear should not shine through. If you are comfortable wearing a top and shorts, make sure they are long enough. Choose clothes based on the temperature in the lesson. Do not dress too lightly if it is cold in the hall and vice versa. If you get hot during the dance, you run the risk of hypothermia while you remain motionless.
Choose clothes according to your taste, so that it is not only comfortable, but also uplifting, setting you in the right mood.
Shoes
Just as important as clothing. It should also be selected, focusing on the style of dance. For hip hop, stable sneakers or sneakers will be relevant.
"Balniks" are recommended to practice in special shoes, as well as those who are fond of step. But oriental and Latin American dances will be more "economical". For them, ordinary shoes are suitable or you can do without them at all.
It is possible to train in socks, if we are talking about stalls or contemporary. But there is a risk of falling if the floor is too slippery. It will also be difficult to perform some of the tricks. In this case, Czech or half shoes would be ideal.
What else to put in your bag
In addition to clothes, there are a few other things to keep in mind when preparing for dance lessons:
If you have weak knees and ankles, take care to protect them. For this, knee pads and elastic bandages are useful. To protect the lower back from hypothermia, a warming belt is suitable.
Additional "equipment" includes weights. Whether you need them or not is up to you. They are not suitable for beginner dancers. Weights are for arms and legs. Their weight starts from 0.5 kilograms.
For those with long hair, elastic bands and hair clips are required to help them collect. Loose hair is not always comfortable to deal with.
Be sure to pack a large bottle of water in your bag, as you're bound to get thirsty when you exercise.
Use a small towel that absorbs moisture well. They make it easy to wash your face.
Don't wear make-up before going to class. In the process of training, there is a risk that the makeup will flow and smear. Also avoid strong-smelling perfumes and deodorants. People around you may not only have a different taste for aromas, but also be allergic to them. But the use of antiperspirants will allow you to feel more confident in training and avoid unpleasant situations.
Do not go to class if you feel unwell. When you exercise, you may get worse. In addition, you can accidentally infect other students or teachers.
Don't go to training hungry.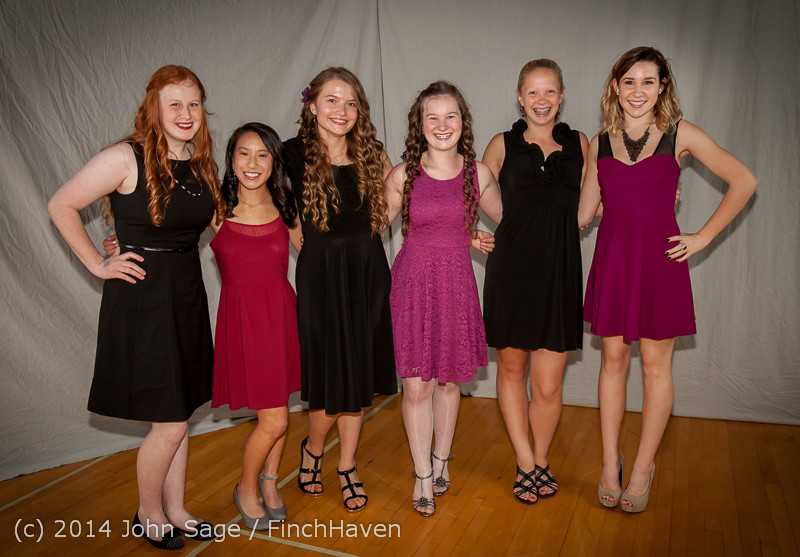 You are provided with a breakdown, and they are very necessary for dancing. But you also don't need to eat immediately before training, the optimal time for eating is an hour before training. Overeating before dancing is also not worth it, it will make you sleepy, your movements will slow down and become difficult. The same goes for lack of sleep. It will affect the quality of training not in the best way.
And, most importantly, be sure to take a good mood with you! The result and emotions from the training directly depend on the attitude with which you engage. If you are upset or depressed, then the dance class and the atmosphere can be the best medicine. After him, there will be no trace of a bad mood!
Youth Ball Return of Spring
Medieval Ball "Return of Spring" for youth will be held in the Kazakov Hall of the Grand Tsaritsyno Palace on March 11, 2016
The beginning of the ball - not earlier than 14 hours. Congress of guests at 13:30.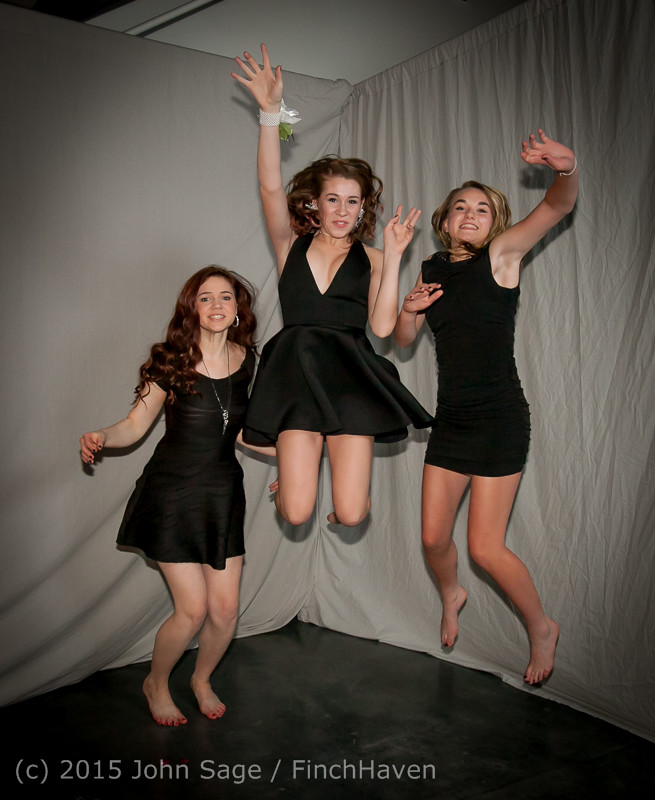 Total number of participants - no more than 120 people.
This time the style of the ball is inspired by the romantic images of the Middle Ages. The atmosphere of the time of noble knights and beautiful ladies, ancient music and dances... will complement all this with selected verses from Shakespeare's works.

Photos from the "Return of Spring" ball ⇒
3.03 News: The cycle of dance classes in preparation for the ball has ended. Don't forget that on March 8 at 2:30 pm there will be a Compulsory General Rehearsal of our ball!
We are waiting for everyone who signed up (even if you did not manage to attend the training)! Bring money for entrance tickets to the ball!
The rehearsal will take place in the Children's Center "Vestniki" in Khimki. Directions to the station Khimki Oktyabrskaya railway,
go through P arch im. L. N. Tolstoy on Yunnatov Street.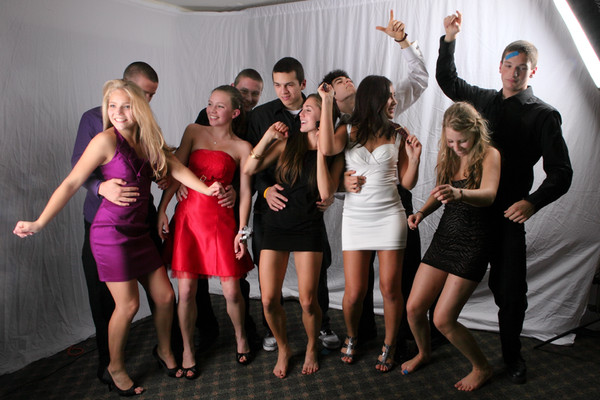 Our Center (yellow two-story "cube") is opposite the house number 1.
To become a participant of the ball you need to:

sign up on the site ("Leave a request")
attend preparatory classes (the more the better) and GENERAL
BALL REHEARSAL
participate in the INVITATION CAMPAIGN (respond to a written invitation!)
prepare a ball gown following the recommendations of the organizers
follow the announcements about the ball on our website
Friends! Our ball is not just a fun event. This is an EVENT, an action that we all create together with you!
Ballroom costumes.
For ladies: long dresses in medieval style, flat shoes , hair tied up, headdress possible.
The dress does not open the shoulders, the emphasis is on beautiful sleeves, the waist can be overstated, a crinoline with rings on the bottom of the dress is possible. Gloves are not needed.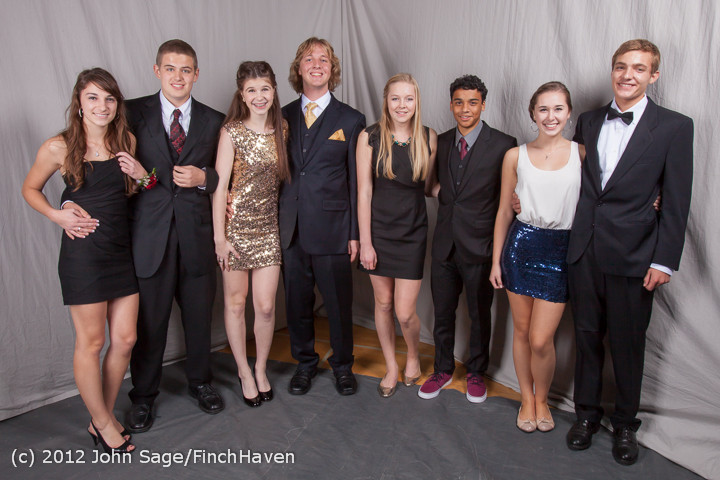 Make-up is discreet, jewelry should be in harmony with the general appearance. Stockings or tights preferably white.
For gentlemen: an elegant costume in the spirit of the Middle Ages.
The shirt is not modern, with loose sleeves, the collar can be a stand-up or without a collar, pants - loose breeches gathered below the knee, knee-highs, comfortable dancing shoes (men's shoes, ballet flats ...).
In extreme cases, you can wear classic trousers, but pick up elements that give the costume a touch of "medieval".
8.02 News: One more time about costumes!
Colour: black is acceptable for gentlemen and extremely undesirable for ladies!
Shades of red, green, blue, shades of brown, golden, silver are preferred in dresses and suits. Harmonious combinations are welcome.
The color of the shirt or bottom dress is white.
Stockings, tights, stockings - white.
Both ladies and gentlemen WE RECOMMEND to choose suitable (beautiful, original, comfortable) hats!
Bright "poisonous" shades of modern fabrics are unacceptable!
Modern "bridesmaid dresses" with a sleeveless corset are unacceptable.