How to own a dance studio
Everything You Need To Know
Have you ever wondered how to start your own dance studio? Or, if you have already started researching how to open one, perhaps you've been wondering if you have what it takes to run a dance studio and make it successful. Does this sound like you? Then, this post is for you! Here's how to open a dance studio, from step one to your studio's grand opening and beyond.
Opening A Dance Studio Checklist
Since we first wrote this post at The Studio Director, we've expanded on the information here so that all studio managers can feel confident and excited as they embark on their journey to studio ownership. We know that studio ownership itself has certainly changed recently as well, so we've added updated information on offering online dance lessons and noted the latest trends in our industry. Throughout this post, you'll also find links to in-depth articles on related dance studio ownership topics.
While all of this information is necessary as you get started, sometimes a checklist is the best way to manage your tasks.
Here's your roadmap, with more information below on each of these points.
Apprentice at a studio you respect
Prepare for the many roles you'll take on
Build a name for yourself in your community
Create your dance studio business plan (and estimate the finances involved!)
Find your perfect studio location
Develop your systems and processes
Set up your studio space
Hire your dance studio staff
Get the word out with marketing
Start from a place of organization
Ready to get started? It's time to learn how to open a dance studio of your dreams!
1. Shadow A Studio Or Owner You Respect
Do you know another studio manager that you respect or look up to? Love a local studio that's on the other side of town or in another city? Know of a studio who excels at online dance lessons? The best way to learn about starting a dance studio is to actually work at one.
If there's a local dance studio that has been around for a while, pick up some hours at their studio and gather notes.
Or, find a studio manager you love and ask if you can mentor under them.
While there, volunteer to fill in for the different roles or jobs where they need help so you can see how things run from all angles. This will clue you into important challenges in the dance business and how they are solved.
In particular, make note of:
What problems occur and how they solve them
How money comes in and out of the business
The different roles staff members play
How the studio handles marketing
How the studio communicates with parents and students
More importantly during this period, make sure you enjoy the work! Opening a dance studio is a fantastic way to share your love of a dance with a larger audience, but it's not for everybody—and that's okay.
2. Prepare For The Many Roles You'll Take On
Along with understanding the business, you'll also need a clear view of the different roles you will take on as the owner.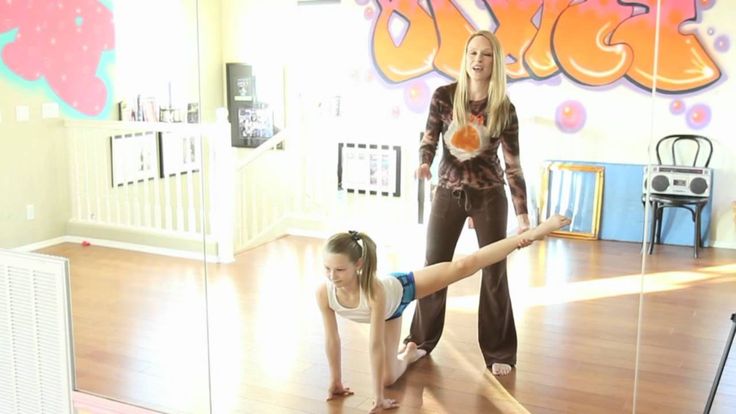 Beyond choreographing and teaching classes, you are the person who has to keep the many parts of the business running. Some of those roles include:
Dance studio manager: You'll make sure schedules and daily activities are running smoothly. You will need to be able to communicate what you want, what needs to improve, and ensure that your staff is focused on your goals.
Mentor: Every day, you'll embody the work ethic and attitude you expect staff members and students to take on themselves.
Entrepreneur: Your work doesn't stop when the studio opens. You will continue to grow and develop new studio plans. As an entrepreneur, you'll also be heavily involved in billing, scheduling, marketing, community outreach, events coordination, customer service, and much more.
Techie: Offering online dance lessons? Make sure you (or someone on your team!) can easily troubleshoot virtual class enrollment, set-up, and your online class platform for teachers and students alike.
Learn early on which of these roles you naturally gravitate towards, and which would be better to outsource to another trusted teacher or staff member.
3. Build A Name For Yourself In Your Community
Usually, dance studio owners go into business confidently knowing they already have enough of a following to fill classes from the get-go.
If you do not have a big enough following yet, some ways to find more students include:
Offering dance services to local schools, gyms, and churches
Giving discounts for people who refer your classes to friends and families
Advertising for your classes at nearby businesses that are not competitors, but will have the clientele that would take an interest in dance (think yoga studios or daycares)
Sharing your personality and approach to dance on social media so others in your community can learn more about you
This is a step that you do far before finding your location or setting up your business plan because it takes time.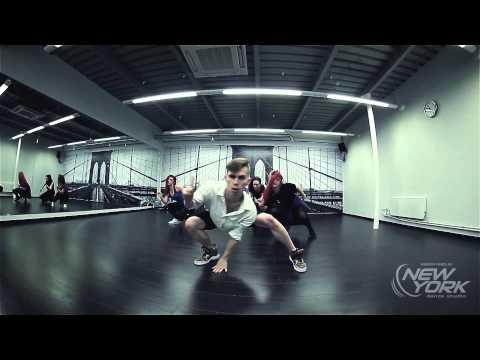 Thankfully, you can work on this as you go through your other dance studio start-up tasks.
4. Create Your Dance Studio Business Plan
Your dance studio business plan is a document that lays out your business goals and how you plan to achieve them. It sets a solid foundation for your studio for years to come. We have more information about creating a business plan here, but yours should cover the following sections, at a minimum:
Executive summary
Company description
Market analysis
Products and services
Financial projections
Marketing overview
Let's look at each of these in more detail. Note, too, that your business plan may contain much more.
Executive summary and company description
The executive summary should summarize your main business goals, vision, and core values. This should not be more than a few sentences. You'll likely have an easier time writing your summary last after you've covered all of the other details.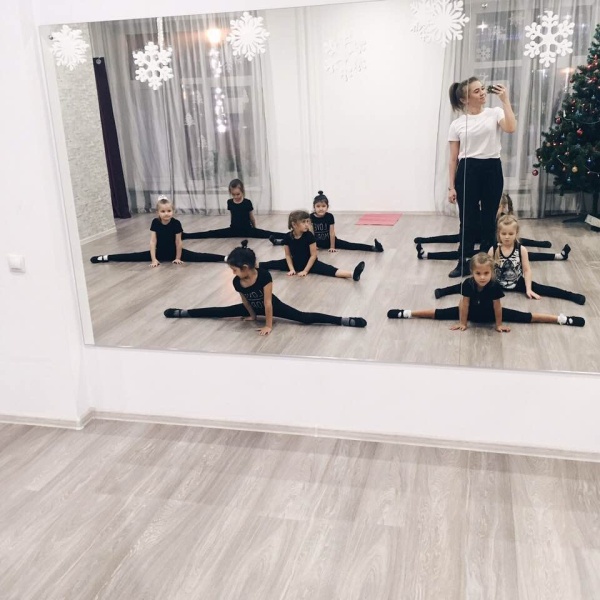 Following that, describe what sets your studio apart. This is typically what you will use to pitch your company when you are marketing it. It should include the services you plan to offer, the types of classes you'll have, and what sets you apart from other studios.
This section should also clearly establish what type of legal business entity your studio will be, and how you'll comply with any local licensing or regulatory requirements.
Market analysis
It's time to research your potential customers! Building a following well before you begin the process of opening your dance studio can help tremendously with this step. The more people who know you, the more likely you'll know what types of dancers will sign up once you open your doors.
In addition to researching the people who already know you, though, you will have to research your local market, potential customers, and competitors. This section should include all the details you gather about the size of the dance industry in your area and how you will fit into this equation.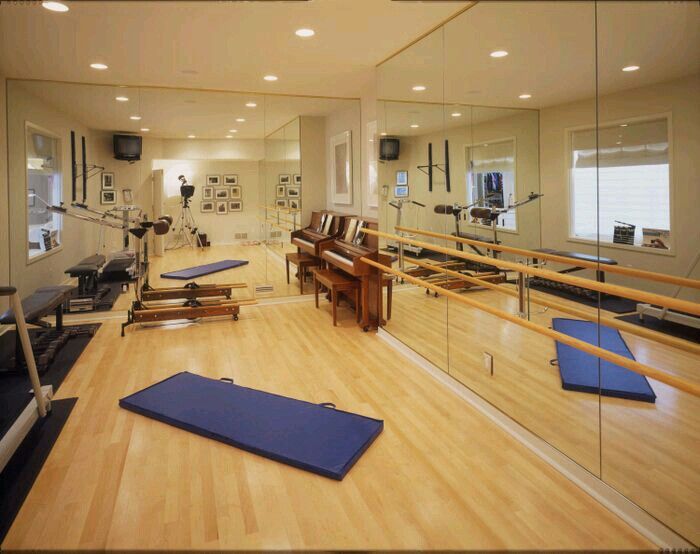 Start off by listing the dance studios you will be in direct competition with and the number of students they serve. This will help you determine how many students you should bring in and define your pricing structure.
In addition, you may want to do surveys and host focus groups with your potential customers to ask them what they'd like to see in a dance studio in your area.
For a larger industry-wide study, we recommend reading our post on dance studio industry stats and trends. This will help you get a better idea of where our industry is at right now, and where it might grow over the next few years.
Products and services
Once you have thoroughly analyzed your market, you can decide on the services that will attract the widest range of students. In this section, list in greater detail the classes you plan to offer. You can also outline the benefits that students may receive from taking your classes.
This section will also include any other plans you have outside of classes and memberships to make money, such as dance apparel, competitions, and recitals.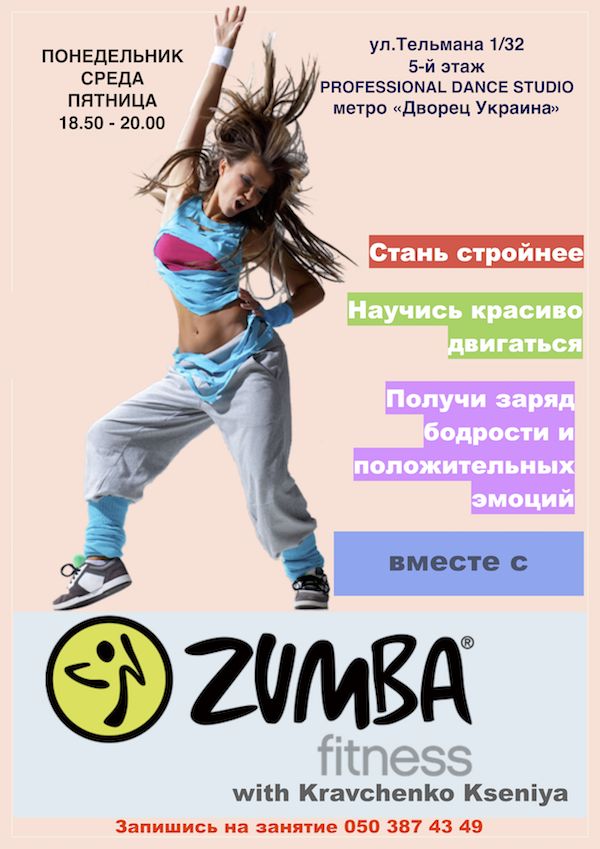 Financial projections
One of the most necessary sections of your business plan is the funding plan and your financial expectations once in business.
If you need a loan to get started, having a transparent and organized assessment of your current financial position and future projections will show potential investors that you know what you're doing.
This portion will also detail where your revenue will come from, how much your bills will cost monthly and annually, and your class pricing. In this section, think of everything you will need to open your doors from equipment like dance studio mirrors, down to the rolls of toilet paper in the bathrooms. The more thorough you can be here, the better.
How much does it cost to open a dance studio though? We've created a full post on how much it costs to run a dance studio here.
Marketing overview
In the most basic sense, this part of your studio business plan is all about how you'll get the word out about your dance studio.
Start by establishing your brand. What's your studio's name, logo, and brand identity? Learn more about that here. You can find ideas for fun and catchy dance studio names in our earlier post.
Also, give a general overview of the marketing channels you'll use and what portion of your budget you'll allocate to marketing. You can include a strategy for growth if you have a plan for targeting other markets in the future as well. Review our full post on social media for dance studios to get started on this one.
5. Find Your Perfect Studio Location
Once you have figured out how your business will run and what your financial situation is, you can start looking for your studio. Do it in this order so you know how much you have for rent and extra costs that will come with the location you decide on.
A dance studio has its own unique requirements. First ask yourself how much space you'll need? Do you want one room or multiple studios in your facility? Will you want a room set up for virtual dance lessons? You will also consider the need for:
A lobby
An office
Storage
Bathrooms
Retail space
Hallways
A waiting room for parents
In addition, don't neglect things like:
Parking options: Does this space have parking that will accommodate the number of students you hope to attract?
Safety: Parents should feel comfortable and safe bringing their child to your location.
Visibility: It may cost more to be in a highly-visible location, but it also makes for easier, passive marketing.
Remember that you will have monthly payments that you will have to meet. Be very clear with your landlord on what those are upfront, along with any unforeseen payments that could come along. If you decide to buy the building, keep in mind that you will be responsible for maintenance costs.
6. Develop Your Systems And Processes
It's time to make a plan for running your studio once it opens. This is separate and more detailed than your business plan, but it's just as important.
Note too that the more organized you make your processes and systems at the beginning, the fewer people you will need to hire to carry them out. This is why so many dance studio owners use dance studio management software. It not only provides them with a guide to carry out their management duties and market their studio, but it also allows for a smaller staff and lower labor costs.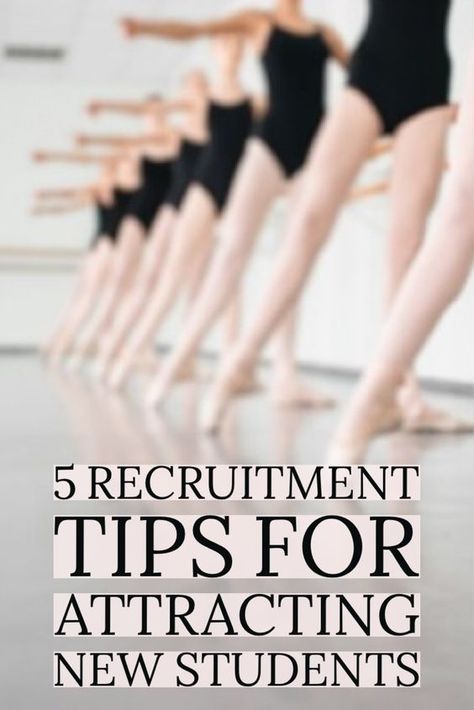 It streamlines their daily tasks so they can focus more of their attention on the fun parts of running a dance studio. You can learn more about choosing the best dance studio software here.
Before your grand opening (and even hiring), consider the systems and processes you'll have in place for the following.
Automating your administrative tasks
Enrollment, billing, and other tasks can be carried out through dance studio software. Organize everything into one place that you can access with a click of a button.
Some tools can also analyze your data and track trends in your business over time so you can make well-informed decisions as you move forward. Because of this, it's best to have this tool in place from the start. You can learn more about the benefits of an online registration process here.
Offering seamless payment options
Your customers expect payments to be easy and built around the types of payment options they already use every day.
That means offering debit and credit card payments, whether in-person or online. 
Make it even easier for customers with set-it-and-forget-it options, like recurring automated billing and saved payment info. Learn more about payment processing for your dance studio here.
Setting up online dance lessons 
Online or virtual dance lessons represent an exciting new way to reach your students no matter where they are. Rather than face downtimes during long summer breaks or miss out on lessons due to other factors, these types of classes connect students with their teachers right from home! Many teachers also love these types of lessons, as it offers them more flexibility for teaching and studio time. 
Today's video streaming services make online dance lessons even easier. By using a system like Zoom, Google Meet, Facebook, or YouTube, you can connect instantly with students. Some dance studio software tools even offer virtual classroom management directly from the software.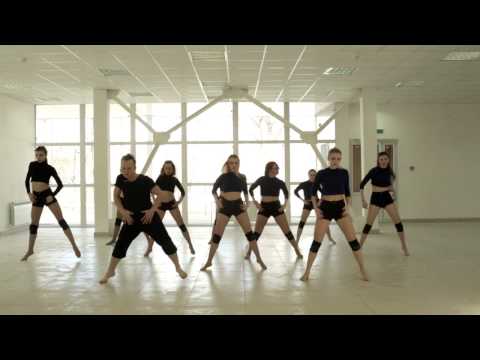 This allows students to sign up for an online class just like they would an in-person class, and provides set-up assistance for studios, teachers, and students. 
Learn more here.
Marketing your studio
Marketing begins before you put together a business plan, but at this step be clearer about how you'll market your studio (more on that below) and who will handle marketing for you. For example, you can handle these tasks, have a staff member handle them, automate some of these tasks with studio management software, or outsource it to a marketing agency.
Registering new students
Make registration easy with a ready-made registration form. We have full details on what yours needs to include here. Likewise, studio management software can automate this.
Developing an annual calendar
Figure out the major seasons for your studio. Consider separating your annual calendar into instruction periods, performances and recitals, and breaks, so students (and parents!) know what to expect each year.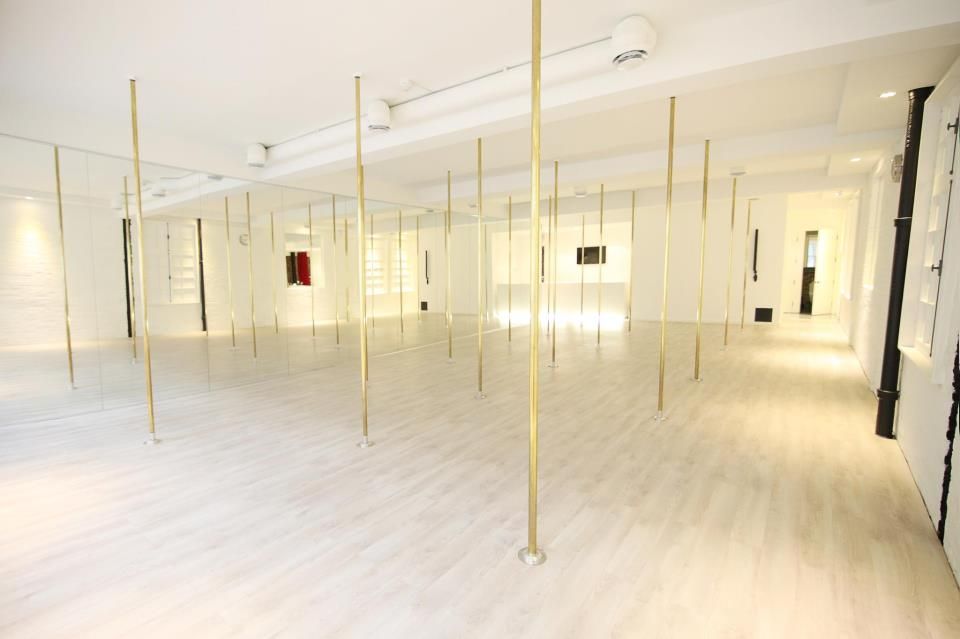 7. Set Up Your Studio Space
Items like flooring, mirrors, and ballet barres are integral features of a dance studio. We go more in-depth into the purchasing choices and decisions behind each of those major features in the linked posts. Don't stop there, of course. Make sure to decorate your dance studio so it invites creativity and movement.
Offering online dance lessons? Learn from other studio owners who expanded into virtual lessons to reach more students, provide more flexibility for their staff, and more. In this article, a studio owner discusses the specific logistics and set-ups they used to run these types of lessons successfully.
8. Hire Your Dance Studio Staff
You might not need a very large staff, especially when you first start out. However, keep in mind that you might not have time to actually teach many classes when you first open. As an owner, there may be too many tasks on your plate in the beginning. To that end, your first hire may be someone else to teach your classes, at least short-term.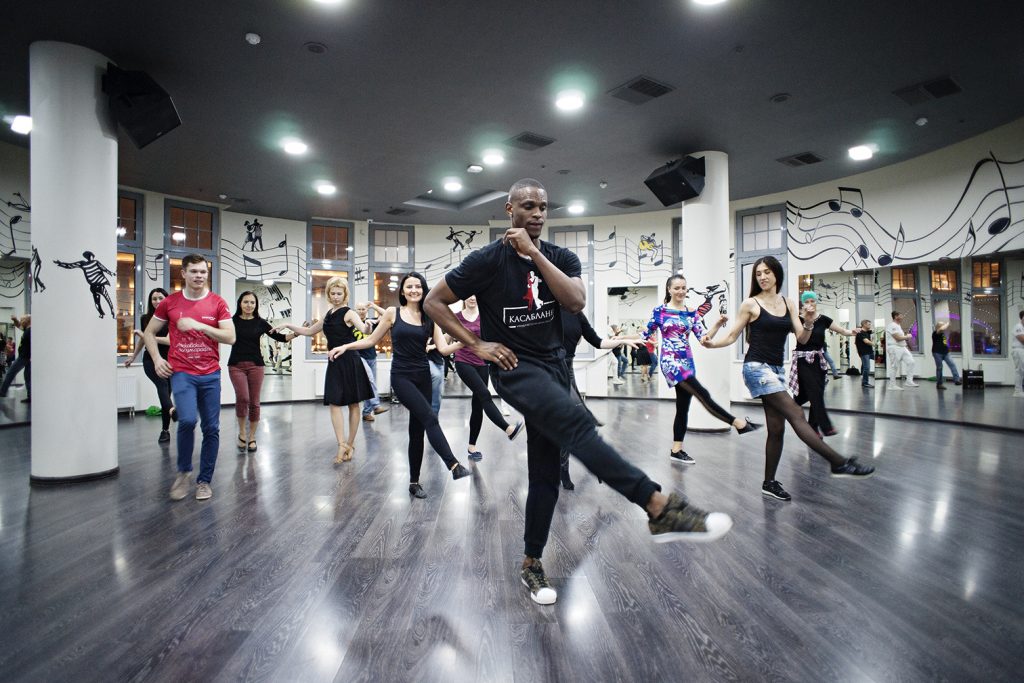 Another may help with front office and administrative tasks.
Whether you have one or many staff members, make sure everyone knows what's expected of them from day one. You can accomplish this by:
Making a clear outline of each position and what they do on a daily, weekly, and monthly basis
Figuring out a recruitment process and using a trial period for new teachers and staff
Creating a training manual with step-by-step procedures for new hires
Using a standard dance teacher contract that formally defines pay, benefits, and your expectations
9. Get The Word Out With Marketing
You may already have a good collection of people ready to sign up for your classes. Even so, it's important to spread the word about opening your dance studio.
To start, your website is going to be your prime source for gaining new students. This is where parents will view your location information, contact info, positive reviews, class schedule, and more.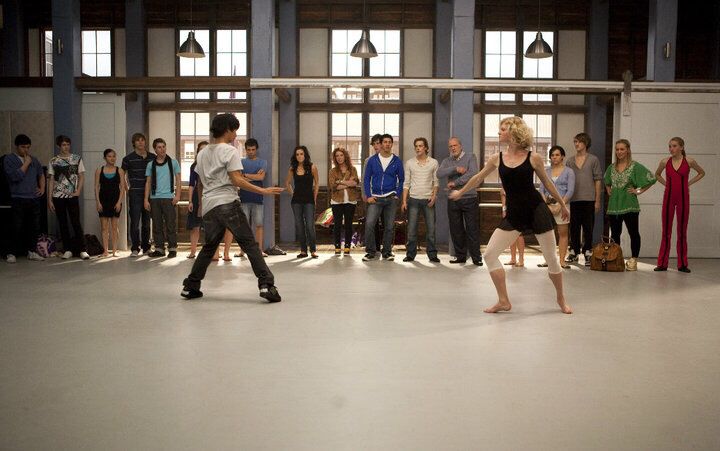 Beyond your website, your ongoing marketing tasks will include:
Increasing word-of-mouth marketing and referrals
Building your social media presence
Growing your email list for future newsletters
Gathering positive reviews on Google and social media
Developing partnerships with local businesses and charities
Once you have these tasks set up, it's time to market your official grand opening. Some ideas include running ads in local papers and on social media, having your students perform at outdoor events in your community, or finding small business events to participate in.
Find even more easy and effective dance studio marketing ideas here.
10. Start From A Place Of Organization 
There are many things that will go onto your opening a dance studio checklist, many of which we couldn't fit into this post. Still, we hope it has given you some insight into opening a dance studio.
As we've noted throughout this post on how to open a dance studio, one of the best ways to prepare is by investing in studio management software like the one we offer at The Studio Director.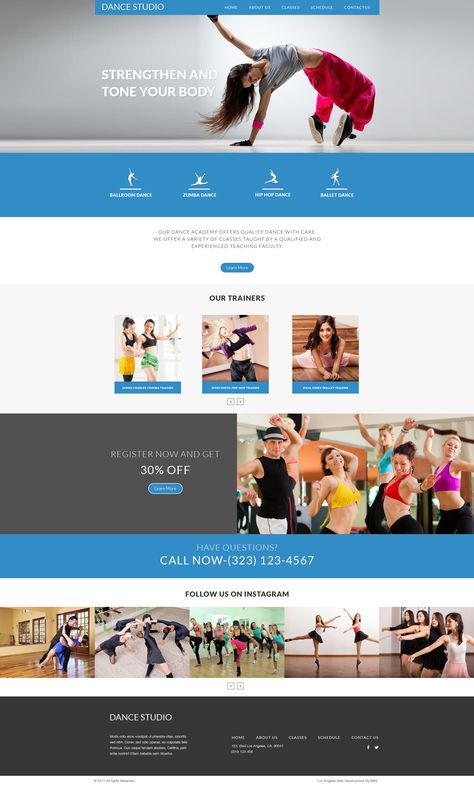 Not only does high-quality software keep your business in order, it helps with marketing and provides additional value to your customers with easy registration, payments, and more.
Any great studio management software will allow you to:
Offer multiple types of payment options, online and in-person, seamlessly
Organize your staff schedules and time-sheets
Handle online registration, as well as costume rental and recital enrollment
Track inventory if you sell merchandise
Set up automatic email newsletters to new and existing students
Allow customers to set up recurring or one-time payments
Integrate the customer-facing functionality into your existing website or a dedicated mobile app
Manage all of your data from a cloud-based system
People do not start a dance studio to focus on the administrative tasks. They do it out of love for their craft. Give yourself the opportunity to truly enjoy the studio you create by starting it from a place of organization.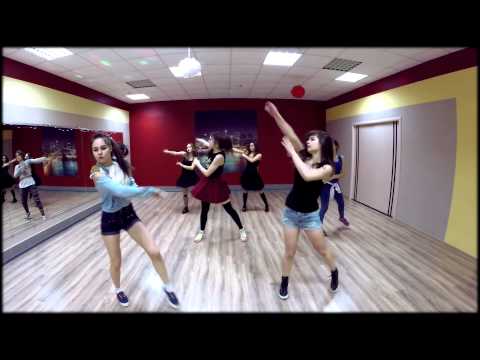 Want to learn more about how The Studio Director can help you open a dance studio of your dreams? Request a personalized 1:1 demo or a FREE 15-day trial now.
How to Start a Dance Studio
Start a dance studio by following these 10 steps:
Plan your Dance Studio
Form your Dance Studio into a Legal Entity
Register your Dance Studio for Taxes
Open a Business Bank Account & Credit Card
Set up Accounting for your Dance Studio
Get the Necessary Permits & Licenses for your Dance Studio
Get Dance Studio Insurance
Define your Dance Studio Brand
Create your Dance Studio Website
Set up your Business Phone System
There is more to starting a business than just registering it with the state.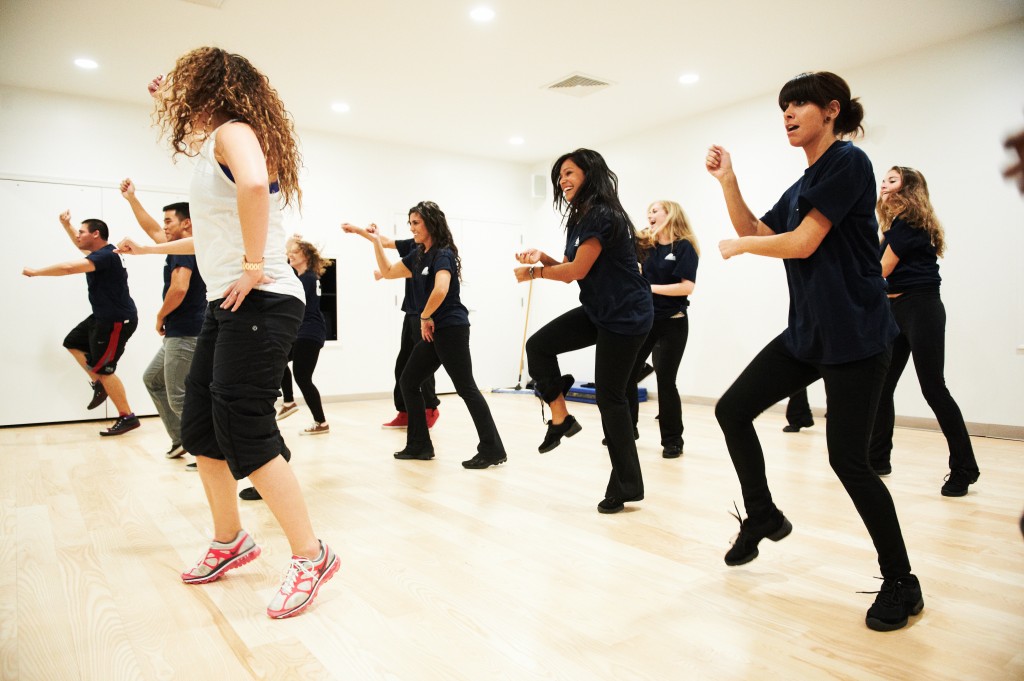 We have put together this simple guide to starting your dance studio. These steps will ensure that your new business is well planned out, registered properly and legally compliant.
Exploring your options? Check out other small business ideas.
STEP 1: Plan your business
A clear plan is essential for success as an entrepreneur. It will help you map out the specifics of your business and discover some unknowns. A few important topics to consider are:
What are the startup and ongoing costs?
Who is your target market?
How much can you charge customers?
What will you name your business?
Luckily we have done a lot of this research for you.
What are the costs involved in opening a dance studio?
The two main costs associated with a dance studio are the cost of a building and the cost of insurance.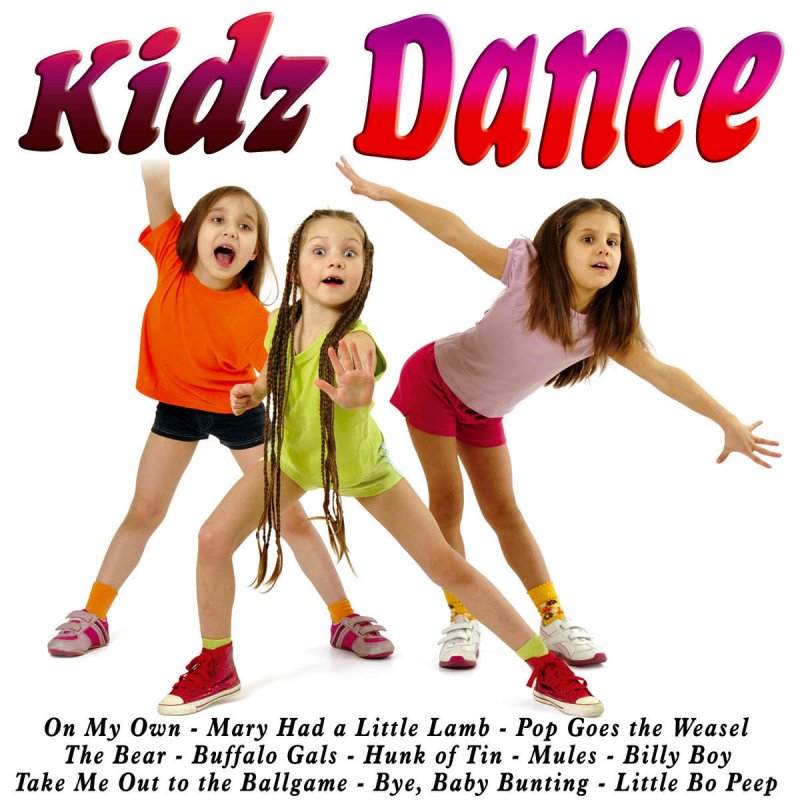 A building requires a large investment of capital, and the building's taxes and mortgage should be included in the total building costs. Additionally, a studio should have a reserve fund available in case the building needs an emergency repair. Regarding insurance, a dance studio should have robust liability protection that covers all students, instructors, guests and events held in the building.
Dance studio can get started for much less in one of the following ways:
Leasing and renovating an existing commercial space as opposed to constructing or purchasing a brand new studio
Purchasing or leasing less expensive commercial space that's smaller or in a less busy part of town
Read our dance studio purchasing guide to learn about the materials and equipment you'll need to start a dance studio, how much to budget, and where to make purchases.
What are the ongoing expenses for a dance studio?
The ongoing expenses for a dance studio include the upkeep costs, mortgage and taxes associated with the studio's building, employee salaries, and the studio's insurance premiums.
Building costs will depend on the value and size of a studio's building, but will easily be at least several thousand dollars (and possibly tens of thousands of dollar) each year.
Who is the target market?
There are many ways to start a successful dance studio. However, most studios fall into one of two categories:
Traditional Studio: traditional dance studios provide an educational space for movement arts, such as ballet, jazz, or even hip hop. While lessons can be offered to customers of all ages, many studios specialize in group or private lessons for children and teens. In addition to offering lessons, studios often organize dance performances or competitions for their students.

Active Lifestyle Studio: a growing number of dance studios offer an alternative to hitting the gym. These studios offer instructor-led sessions in active dance styles, such as Zumba or Aerial Silk. This style of studio appeals to adults looking for a fun way to lead a healthier, more active lifestyle.
If a dance studio employs its own instructors, ideal clients include children and students from affluent families who are passionate about dance can afford to attend regular classes.
If a studio does not employ its own instructors, its primary clients would then be instructors - dance enthusiasts who often have professional dancing experience. They may be past dancers or still regular performers.
The dance instructors that a studio serves don't need to be wealthy, but it helps to have a studio located in an affluent area as residents have discretionary income to spend on dance lessons, which can increase the number of dancers instructors have to teach. The more students they have to teach, the more often they'll need a space to offer classes and lessons.
How does a dance studio make money?
A dance studio typically generates revenue in of two ways:
By leasing studio space to independent dance instructors. Classrooms, the performance space and the entire building can be rented out.
If a dance studio directly employs its instructors, then the primary income source will be class fees paid by dance students.
A studio can also sponsor recitals and/or bring in a special guest instructor. The studio could then acquire money through ticket sales and class fees.
How much can you charge customers?
Dance studio's rates usually vary with when instructors want to use the space. During peak times, rooms may go for $100 an hour or more. On off-peak hours, fees may be closer to $20 to $30 per hour. These expenses are usually charged per-room, so a studio that has several classrooms can multiply its income by the number of rooms available.
Dance class fees typically range from $50-150 per student per class. Fees can be charged on a per class basis, or as part of a seasonal membership.
How can you make your business more profitable?
Dance studios can increase their revenue by offering special events, such as guest dance instructors and recitals.
They can also rent out any performance space they have for dance-themed parties and other events.
What will you name your business?
Choosing the right name is important and challenging. If you don't already have a name in mind, visit our How to Name a Business guide or get help brainstorming a name with our Dance Studio Name Generator
If you operate a sole proprietorship, you might want to operate under a business name other than your own name. Visit our DBA guide to learn more.
When registering a business name, we recommend researching your business name by checking:
Your state's business records
Federal and state trademark records
Social media platforms
Web domain availability.
It's very important to secure your domain name before someone else does.
STEP 2: Form a legal entity
The most common business structure types are the sole proprietorship, partnership, limited liability company (LLC), and corporation.
Establishing a legal business entity such as an LLC or corporation protects you from being held personally liable if your dance studio is sued.
Form Your LLC
Read our Guide to Form Your Own LLC
Select Your StateAlabamaAlaskaArizonaArkansasCaliforniaColoradoConnecticutDelawareDistrict Of ColumbiaFloridaGeorgiaHawaiiIdahoIllinoisIndianaIowaKansasKentuckyLouisianaMaineMarylandMassachusettsMichiganMinnesotaMississippiMissouriMontanaNebraskaNevadaNew HampshireNew JerseyNew MexicoNew YorkNorth CarolinaNorth DakotaOhioOklahomaOregonPennsylvaniaRhode IslandSouth CarolinaSouth DakotaTennesseeTexasUtahVermontVirginiaWashingtonWest VirginiaWisconsinWyoming
Have a Professional Service Form your LLC for You
Two such reliable services:
Northwest ($29 + State Fees)
LegalZoom ($79 + State Fees)
You can form an LLC yourself and pay only the minimal state LLC costs or hire one of the Best LLC Services for a small, additional fee.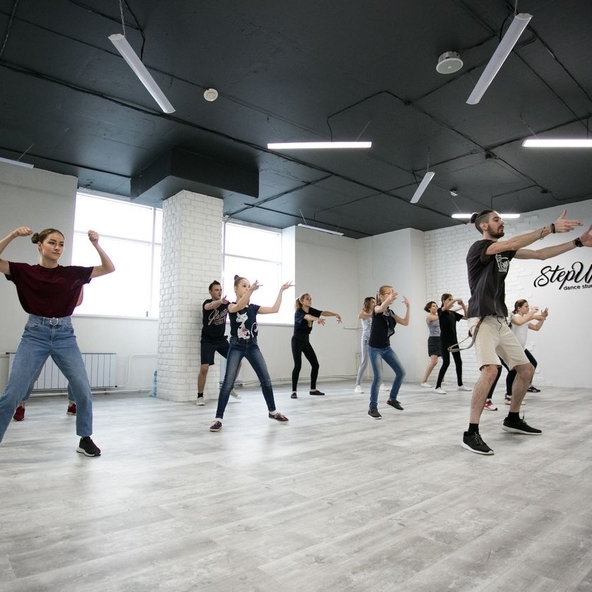 Recommended: You will need to elect a registered agent for your LLC. LLC formation packages usually include a free year of registered agent services. You can choose to hire a registered agent or act as your own.
STEP 3: Register for taxes
You will need to register for a variety of state and federal taxes before you can open for business.
In order to register for taxes you will need to apply for an EIN. It's really easy and free!
You can acquire your EIN for free through the IRS website, via fax, or by mail. If you would like to learn more about EINs and how they can benefit your LLC, read our article, What is an EIN?.
Learn how to get an EIN in our What is an EIN guide or find your existing EIN using our EIN lookup guide.
Small Business Taxes
Depending on which business structure you choose, you might have different options for how your business will be taxed. For example, some LLCs could benefit from being taxed as an S corporation (S corp).
You can learn more about small business taxes in these guides:
LLC Taxes
Sole Proprietorship vs LLC
LLC vs Corporation
LLC vs S Corp
How to Start an S Corp
S Corp vs C Corp
There are specific state taxes that might apply to your business. Learn more about state sales tax and franchise taxes in our state sales tax guides.
STEP 4: Open a business bank account & credit card
Using dedicated business banking and credit accounts is essential for personal asset protection.
When your personal and business accounts are mixed, your personal assets (your home, car, and other valuables) are at risk in the event your business is sued. In business law, this is referred to as piercing your corporate veil.
Additionally, learning how to build business credit can help you get credit cards and other financing in your business's name (instead of yours), better interest rates, higher lines of credit, and more.
Open a business bank account
Besides being a requirement when applying for business loans, opening a business bank account:
Separates your personal assets from your company's assets, which is necessary for personal asset protection.
Makes accounting and tax filing easier.
Recommended: Read our Best Banks for Small Business review to find the best national bank or credit union.
Open net 30 accounts
Net 30 accounts are used to establish and build business credit as well as increase business cash flow. With a net 30 account, businesses buy goods and repay the full balance within a 30-day term.
NetMany net 30 credit vendors report to the major business credit bureaus (Dun & Bradstreet, Experian Business, and Equifax Business Credit). This is how businesses build business credit so they can qualify for credit cards and other lines of credit.
Recommended: Read our best net 30 vendors, guide and start building business credit.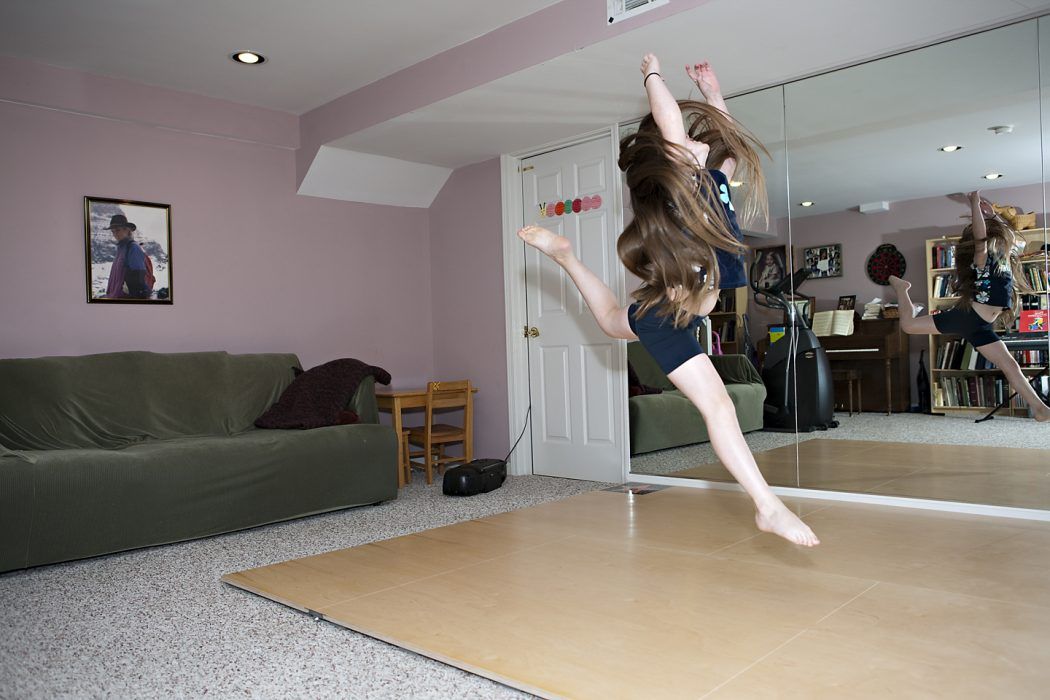 Get a business credit card
Getting a business credit card helps you:
Separate personal and business expenses by putting your business' expenses all in one place.
Build your company's credit history, which can be useful to raise money later on.
Recommended: Apply for an easy approval business credit card from Divvy and build your business credit quickly.
STEP 5: Set up business accounting
Recording your various expenses and sources of income is critical to understanding the financial performance of your business. Keeping accurate and detailed accounts also greatly simplifies your annual tax filing.
Make LLC accounting easy with our LLC Expenses Cheat Sheet.
STEP 6: Obtain necessary permits and licenses
Failure to acquire necessary permits and licenses can result in hefty fines, or even cause your business to be shut down.
State & Local Business Licensing Requirements
Certain state permits and licenses may be needed to operate a dance studio business.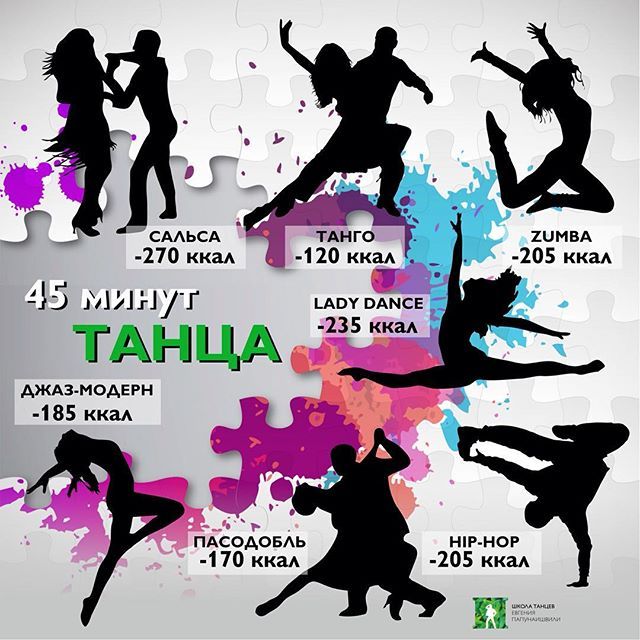 Learn more about licensing requirements in your state by visiting SBA's reference to state licenses and permits.
Most businesses are required to collect sales tax on the goods or services they provide. To learn more about how sales tax will affect your business, read our article, Sales Tax for Small Businesses.
In addition, certain local licensing or regulatory requirements may apply. For more information:
Check with your town, city or county clerk's office
Get assistance from one of the local associations listed in US Small Business Associations directory of local business resources.
Service Agreement
Dance studios should consider requiring clients to sign a service agreement before starting a new project. This agreement should clarify client expectations and minimize risk of legal disputes by setting out payment terms and conditions, service level expectations, and intellectual property ownership. Here is an example service agreement.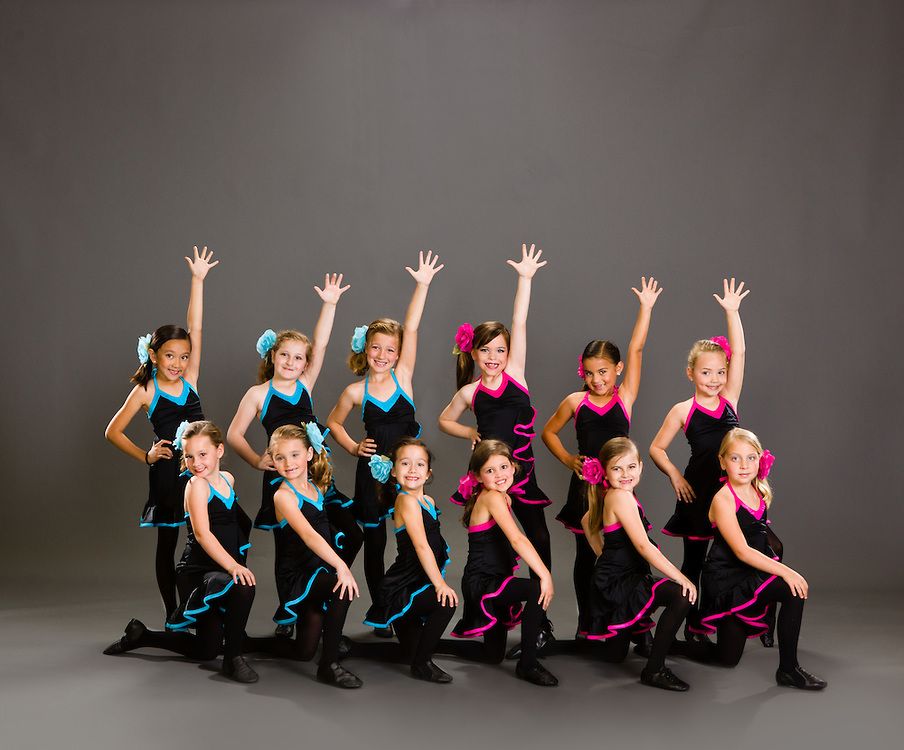 Recommended: Rocket Lawyer makes it easy to create a professional service agreement for your dance studio when you sign up for their premium membership. For $39.95 per month, members receive access to hundreds of legal agreements and on call attorneys to get complimentary legal advice.
Music Licensing
Dance lessons typically involve music. In order to offer music in a business setting, permission must be acquired from the composer or license holder. Typically, it is possible to obtain "blanket" license allowing a businesses to play music owned by a large catalog of artists and recording studios. Such licenses can be obtained from Performance Rights Organizations, such as ASCAP and BMI.
Learn more about music licensing requirements
Certificate of Occupancy
To start this kind of business, owning or leasing a physical dance studio is must. Businesses operating out of a physical location typically require a Certificate of Occupancy (CO).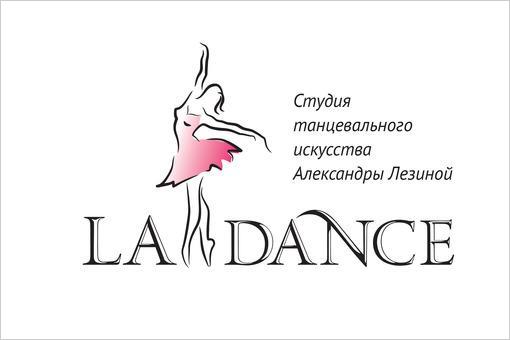 A CO confirms that all building codes, zoning laws and government regulations have been met.
If you plan to lease a studio:

It is typically the landlord's responsibility to obtain a CO.
Before leasing, confirm that your landlord has or can obtain a valid CO that is applicable to your type of business.
After a major renovation, a new CO often needs to be issued. If your place of business will be renovated before opening, it is recommended to include language in your lease agreement stating that lease payments will not commence until a valid CO is issued.
If you plan to purchase or build a studio:

You will be responsible for obtaining a valid CO from a local government authority.
Review all building codes and zoning requirements for you business' location to ensure your Dance Studio will be in compliance and able to obtain a CO.
STEP 7: Get business insurance
Just as with licenses and permits, your business needs insurance in order to operate safely and lawfully.
Business Insurance protects your company's financial wellbeing in the event of a covered loss.
There are several types of insurance policies created for different types of businesses with different risks. If you're unsure of the types of risks that your business may face, begin with General Liability Insurance. This is the most common coverage that small businesses need, so it's a great place to start for your business.
Learn more about General Liability Insurance.
Another notable insurance policy that many businesses need is Workers' Compensation Insurance. If your business will have employees, it's a good chance that your state will require you to carry Workers' Compensation Coverage.
Recommended: Learn what business insurance for your Dance Studio will cost.
Business Insurance for
Dance Studio
STEP 8: Define your brand
Your brand is what your company stands for, as well as how your business is perceived by the public.
A strong brand will help your business stand out from competitors.
If you aren't feeling confident about designing your small business logo, then check out our Design Guides for Beginners, we'll give you helpful tips and advice for creating the best unique logo for your business.
Recommended: Get a logo using Truic's free logo Generator no email or sign up required, or use a Premium Logo Maker.
If you already have a logo, you can also add it to a QR code with our Free QR Code Generator. Choose from 13 QR code types to create a code for your business cards and publications, or to help spread awareness for your new website.
How to promote & market a dance studio
Dance instructors who are opening a dance studio can promote their studio through their connections in the dance community. If they're already respected, dancers will likely be willing to talk about their new endeavor.
Dance studio owners who aren't already plugged into the local dance scene will want to personally meet with each instructor in the area.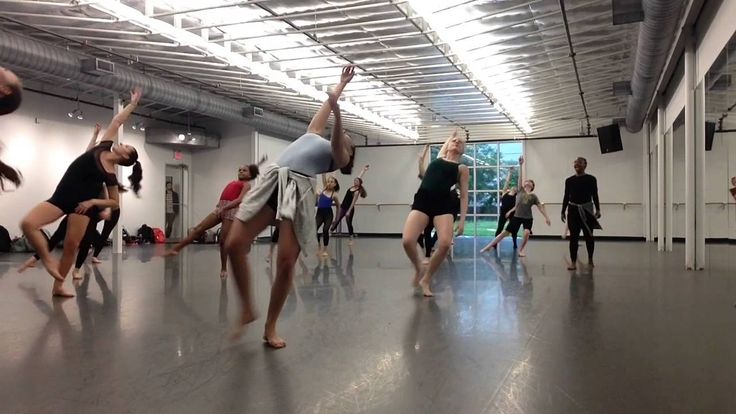 Taking each instructor out to for a meal or coffee is the best way to get to know them -- and for them to get to know about what the new studio has to offer.
Owners can complement either of these strategies by bringing in a special dance instructor when the studio first opens and holding a conference as this is an easy way to generate media coverage.
How to keep customers coming back
Dance studio owners can attract students by providing quality classes at low rates. Studio owners can attract instructors by providing low prices for classroom space, accommodating class schedules as much as possible and offering to make reasonable improvements that instructors would like. If a studio has good rates, is available and will adjust rooms to meet an instructor's needs, they'll at least consider holding classes at the studio
Still unsure about what kind of business you want to start? Check out the latest Small Business Trends to help inspire you.
STEP 9: Create your business website
After defining your brand and creating your logo the next step is to create a website for your business.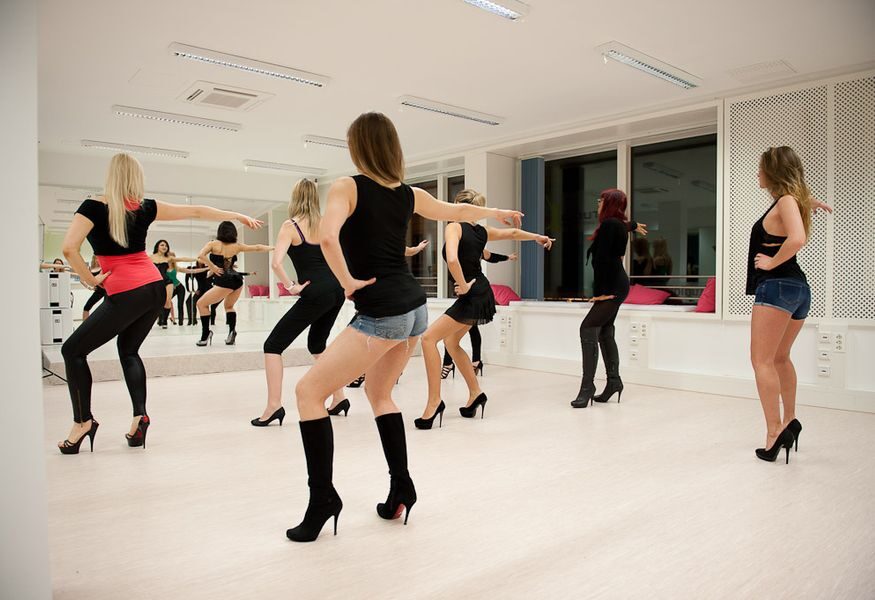 While creating a website is an essential step, some may fear that it's out of their reach because they don't have any website-building experience. While this may have been a reasonable fear back in 2015, web technology has seen huge advancements in the past few years that makes the lives of small business owners much simpler.
Here are the main reasons why you shouldn't delay building your website:
All legitimate businesses have websites - full stop. The size or industry of your business does not matter when it comes to getting your business online.
Social media accounts like Facebook pages or LinkedIn business profiles are not a replacement for a business website that you own.
Website builder tools like the GoDaddy Website Builder have made creating a basic website extremely simple. You don't need to hire a web developer or designer to create a website that you can be proud of.
Using our website building guides, the process will be simple and painless and shouldn't take you any longer than 2-3 hours to complete.
Recommended: Get started today using our recommended website builder or check out our review of the Best Website Builders.
Other popular website builders are: WordPress, WIX, Weebly, Squarespace, and Shopify.
STEP 10: Set up your business phone system
Getting a phone set up for your business is one of the best ways to help keep your personal life and business life separate and private. That's not the only benefit; it also helps you make your business more automated, gives your business legitimacy, and makes it easier for potential customers to find and contact you.
There are many services available to entrepreneurs who want to set up a business phone system. We've reviewed the top companies and rated them based on price, features, and ease of use.
Check out our review of the Best Business Phone Systems 2022 to find the best phone service for your small business.
Recommended Business Phone Service: Phone.com
Phone.com is our top choice for small business phone numbers because of all the features it offers for small businesses and it's fair pricing.
Start a Dance Studio in your State
Alabama
Alaska
Arizona
Arkansas
California
Colorado
Connecticut
Delaware
District of Columbia
Florida
Georgia
Hawaii
Idaho
Illinois
Indiana
Iowa
Kansas
Kentucky
Louisiana
Maine
Maryland
Massachusetts
Michigan
Minnesota
Mississippi
Missouri
Montana
Nebraska
Nevada
New Hampshire
New Jersey
New Mexico
New York
North Carolina
North Dakota
Ohio
Oklahoma
Oregon
Pennsylvania
Rhode Island
South Carolina
South Dakota
Tennessee
Texas
Utah
Vermont
Virginia
Washington
West Virginia
Wisconsin
Wyoming
How to find a coach in a dance studio so that the business develops - Personal experience on vc.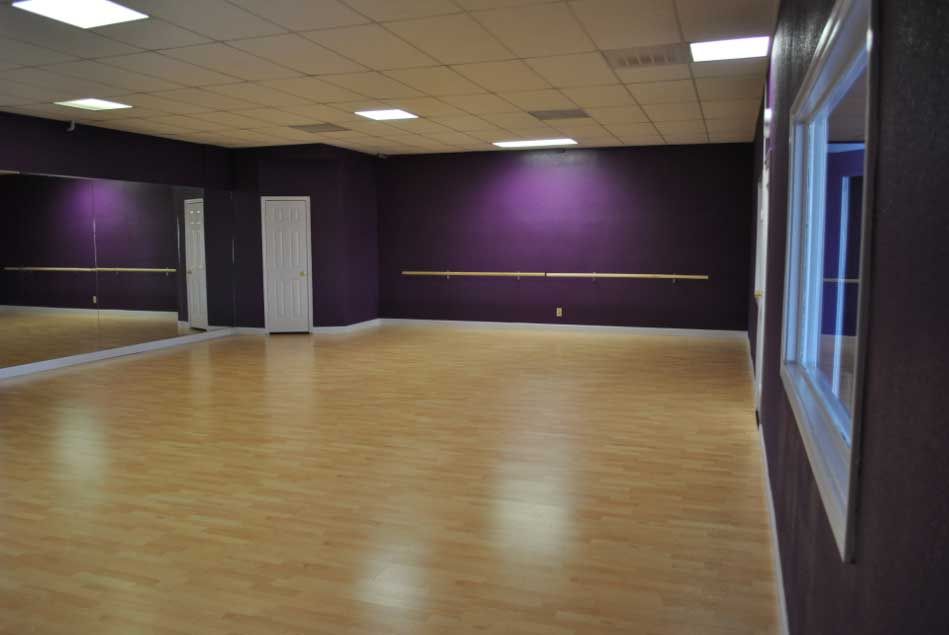 ru
472 views
Creating a successful dance studio is not only choosing a convenient location with a good repair. The decisive factor for success and attracting customers is a professional teacher who can masterfully not only dance, but also teach it.
What criteria should be followed when choosing a teacher, where to find that "diamond" and how to organize effective work? In search of answers, we interviewed the owners of dance schools and studios from all over the country, analyzed the information and came up with the very formula "How to find your ideal coach."
"We have a very careful selection of teachers. Initially, we did not have much funding. We couldn't afford to rent a large space and allocate a large amount of money for advertising in order to somehow recruit a group for a lesson with an unknown trainer. For us, it was important to have people who will be the core of the company, to whom customers will reach out. For us, coaches are the faces of the company. Our team is super carefully selected"

Anna Nikolskaya, Palestra Dance Studio
What kind of a good coach is he?
Many mistakenly believe that becoming a coach is easy. It is enough to "watch a video course of 10 lessons, learn cool movements and you can already recruit a group." Studio owners do not support this position.
"Before sharing skills, you need to master them"

Valeria, Dance Space "Atmosfera"

nine0014

Experience matters . It is difficult to argue with the fact that an artist who has many lessons, competitions and battles behind him cannot dance. This is how dancers fulfill themselves and become competitive.

"I myself am the head and founder of the studio. I have an education as a ballet dancer and choreographer, I studied at GITIS. And plus, as an artist, I worked for a long time at the Russian National Ballet. Traveled all over Europe and America. The experience is colossal. And therefore, of course, I also select people who will have good experience in the team. I do not have a goal to save money and take a person without education who has learned to lead something from video. I'd rather take a coach with experience, a professional, and pay him a little more, but in my understanding, this will be a qualified person"

Anna, Palestra Dance Studio

Admittedly, some dance school owners noted that they could take a person with no experience and finish teaching him if he showed good results as a coach and teacher. We conclude that in order to teach a client you need to be able to explain and transfer your experience.

Very famous topic:

"You can be a very good dancer and no coach." And it's all over the place. Therefore, we always have a part at the interview where we dance with the applicant, we work in pairs "

Margarita Aleshina, founder of the dance studio Pro Am "Dance Capital" Margarita Aleshina

In this situation, the leader puts himself in the place of the student and tries to understand whether the applicant will cope with the role of a teacher.

The client should be psychologically comfortable. Still, dancing "in front of witnesses" for many is a way out of the comfort zone. The coach should help the student to open up, stop being shy. To do this, you need to be able to communicate and communicate correctly with a student. Coaches must understand.

"If he (note the future coach) performs well and knows how to teach, that's cool. But if I see at a trial lesson that a person is completely unable to communicate and explain what he wants from his audience, then he will not be able to work with us"

Anna, Palestra Dance Studio

This position is shared by many studio owners. People will stop attending classes if they do not understand what they are paying money for. nine0003

And of course, the trainer must develop himself. Dancing is a dynamic movement. New styles appear regularly, some go out of fashion. It is important to follow trends if you want to stay afloat.

"We take a person and offer him different ways of development. Every month, every year we work to ensure that our teachers are trained. In professional terms, we bring some modern dancers, well-known and popular, and take ours to master classes. We also have first aid classes, for example. It is important, necessary, constant training is necessary"

Valeriya, Dance space "Atmosfera"

So, we conclude :

Good coach and higher education.

Must a coach have a university or college degree? The question is moot.

The classic base is the basis for a good dancer. In educational institutions, the artist is given basic dance skills. After such preparation, it is much easier to develop in new directions.

nine0002 "When applying for a job, it is very appreciated if the applicant has a basic ballet education. Or higher education in the field of ballet pedagogy. If the applicant has a higher education, then we look at which institute he graduated from. Usually we know where and what kind of teachers, what and how is taught. You can draw conclusions already by where a person studied. If the applicant has both a college and a higher education, it's just super"

Anna, Palestra Studio.

Anna's school specializes in ballet and contemporary stage dance. nine0003

It is important to understand that classical education is not a panacea. It is rather a foundation and a base, and when applying for a job, the dancer's technique will be valued first of all, and not a stack of his diplomas.

"There are classical styles, for example, variety dances, contemporary. For their execution, a classic base is needed. We have teachers from dance schools, art colleges. They own the base. But if we are talking about modern dances, the question is different. This is not taught in universities"

Natalia, YES Dance Studio

Activities with children - a separate category. This is more about psychology than technology. If in the case of an adult group, one can become a trainer due to high professional skills, then for children and adolescents, special competencies are needed - pedagogical education.

"If it concerns a children's group, then we, of course, look at the availability of pedagogical education or pedagogical courses. We want a person to have an idea that children are a very soft nature and you need to be careful with them. We not only teach children to dance, in training there is a process of education, albeit a superficial one. Therefore, it is important that a person has an idea about age psychology, children's characteristics. This is important for the child, and for the parents, and for us"

Valeriya, Dance space "Atmosfera"

Conclusion: higher or secondary education in dancing will not be superfluous. This is the base of the dancer. But is even more important - the skills of the coach . A good teacher is valued for his technique and desire for self-improvement, and not for the number of hours spent at the university. The exception is working with children. Pedagogical competencies are necessary here and you can't argue with that.

Where to look for your ideal coach?

There is no correct answer to this question. Each employer uses a source that is accessible and understandable to him. The most popular is word of mouth.

Professional dancers attend competitions, master classes and other events. There they, one way or another, communicate with their colleagues, find new acquaintances and a potential team.

"The dance world is very small. Initially, probably all the dancers who are something of themselves in St. Petersburg understand who I am. And I understand all those dancers who are something of themselves in St. Petersburg "

Margarita, Founder of the dance studio Pro Am "Dance Capital"

Another way - castings . Studio owners often post announcements on their social networks about the search for a new member to the team, collect applications and announce a review.

"We are looking for coaches through social networks, we are announcing a casting. People write to us all the time that they want to work. We send them a questionnaire. We now have over 200 people in our database. But few of them suit us. We arrange casting once a season. On average, out of thirty people who come, we take one. Applicants come and dance, fill out forms in advance"

Anastasia, OK dance studio

There is another interesting way. Let's call it "educating your own coach" . The owners of dance studios note that in their practice there were cases when their students improved and upgraded their skills, and then they recruited their class and began to teach people. And they did it quite well. Therefore, this option of finding your ideal coach cannot be excluded from this list.

To job search services , for example HH.ru, studio owners resort to it much less often. But as one of the options for finding an applicant, they cannot be dismissed. Both a novice dancer and a professional with extensive experience can leave their resume on such sites.

Corporate culture for pleasant weather in the team

Nobody likes turnover. Especially in a business like a dance school. The client gets used to his coach - he already knows his capabilities, understands psychology, knows how to relax and make the lesson comfortable. When leaving the studio, the coach often takes clients with him. Competent founders of dance schools try to prevent this from happening. nine0003

A strong team is made up of two unshakable pillars – a decent salary and an atmosphere in the team.

The work of a trainer should be paid adequately by the standards of the market - these people give a lot of physical and moral strength to make the client happy. They also need funds for their own development. If you want to get a classy professional - appreciate his work at its true worth.

A friendly team, a good leader is another reason to be happy to return to work. If a person feels support and respect, then he will not want to leave you. A competent leader should not be indifferent to his subordinates. Give the coach confidence that he will not be fired or deprived of income if he is forced to take an unscheduled day off or sick leave. nine0003

"As a dancer, I understand that teachers get much less than they deserve. Of course, in the future I would like to pay more to my coaches, to improve their standard of living. I understand that you need to invest a lot to become a good dancer. The second is the atmosphere in the studio. The way we communicate, our cozy beautiful halls, a clear schedule. Creative people need it"

Anastasia, OK dance studio

Sometimes the coach will have refuse you. It is quite a normal desire to gather effective personnel in your team. Usually, so that the group does not have to be dissolved after the start of classes, the coach is allowed to work gradually. First they give one class, then several personal trainings. If a person shows a great result, employment is increased. On average, such a trial period takes plus / minus a month.

And what a good coach should be, we have already told above.

Effective trainer. nine0003

Imagine you have assembled your ideal team. Before you are professionals with burning eyes, ready to share their skills with others. How to organize work so as not to overload your employees?

The most effective, according to experts, trainer works 3-4 hours a day . More than 6 hours of physical activity is hard to endure even for a professional. In addition, the teacher can combine teaching at your school with other activities, such as studying. Let a person work less, but show a cool result, than spend a lot of useless classes and discourage clients. nine0003

The number of people in the group for the coach most often does not play a big role . The main thing is the size of the hall where the lesson takes place. The smaller the area, the smaller the group. Both the students and the coach should be comfortable in the classroom. No one wants to push and dodge their neighbor's limbs during a workout.

Gender and age do not play a significant role for employers. As we have already said, the main thing in an effective trainer is skills and the ability to explain. Dances are taught by both men and women of all ages. The main thing is the return and the result at work. nine0003

"Sex and age don't matter. No nationality, no religious affiliation. We have dancers from other countries, and they do a great job and are popular"

Valeria, Dance Space "Atmosfera"

Now it becomes clear that finding a good specialist for your business is not so difficult. If you follow our "How to Find the Perfect Coach" formula, you'll have a strong team in no time. nine0003

Remember that the efficiency of a dancer is greatly influenced by how the work is organized in the studio itself. Don't overburden your trainers, create a clear schedule, keep a competitive salary and a pleasant atmosphere in the team. Then people will start coming to your company.

Now it becomes clear that finding a good specialist for your business is not so difficult. If you follow our "How to Find the Perfect Coach" formula, you'll have a strong team in no time. And the AppEvent CRM system will help you maintain a good technical organization. nine0005 Convenient and easy to use externally and multifunctional inside, it will definitely become the very missing component of a successful studio.
Nice team atmosphere + Good work organization = Studio success

Becoming a Dance Studio Manager - Job Responsibilities

Do you want to know what it takes to become a dance studio manager? If YES, here is a detailed description of the dance studio manager position. Many Americans are interested in dance lessons as a result of the popularity of dance shows on television, the need to be physically fit, and other factors. nine0005 A dance studio may focus on a specific dance genre such as ballet or tap, or they may teach a variety of styles. As a dance studio manager, you will take your love of dancing one step further by combining physical agility with the mental waltz of running a business.

A dance studio in the United States may operate independently or be part of a larger institution such as a university, arts school, or performing arts center. If the studio is part of a dance program, the manager will usually work with over 100 dancers. nine0005

What does it take to become a dance studio manager?

If you are interested in becoming a dance studio manager, you need to think about how much education you need. Note that about 50.5% of dance studio managers have a bachelor's degree. In terms of higher education level, about 4.3% of dance studio directors have a master's degree. Even though most dance studio managers have college degrees, it is entirely possible to get only a high school or GED. nine0223

However, choosing the right specialty is always an important step in learning how to become a dance studio manager. In this career area, most dance studio managers usually earn degrees in business or dance. Some may even get a degree in nursing or psychology.


Also remember that experience in other positions will help you become a dance studio manager. Many dance studio managers also have previous experience as dance instructors or receptionists. According to reports, dance studio managers in America earn an average salary of 69$468 per year or $33 per hour. The richest 10 percent earn more than $126,000 a year, while the poorest 10 percent earn less than $38,000 a year.

Dance studio managers are expected to be able to manage people and time in order to achieve their primary goal of managing staff and overseeing the day-to-day operations of the studio. Below are the main responsibilities of a dance studio manager.


1. General instructions

Depending on the size of the studio, the Dance Studio Manager may have only a few or a large team of employees. These experts are responsible for hiring, organizing and training employees. Dance studio managers have been known to oversee dance instructors and are responsible for the day-to-day running of dance studios.

These experts serve as the link between clients and the owner of the dance school. Another thing you have to do as a dance studio manager is to attend executive meetings and hold staff meetings. nine0005

2. Planning

Schedule is an important part of a dance studio manager's job. The studio is dedicated to providing time, space and equipment for clients to use. When things get better, the dance studio manager will switch to secretary mode and start planning. Indeed, teachers and dance instructors cannot conduct dance classes at the same time. Planning classes and buying equipment is the key to success. nine0005

3. Billing and tracking

When customers use studio resources, they are charged. The dance studio manager is tasked with creating customer accounts, billing customers for their time, and keeping track of bills to make sure they are paid in full.


4. Staff Training

As a dance studio manager, you will also need to train staff, check staff to make sure they are doing well, and expand the program to make the program more successful. You will also be tasked with initiating, creating, updating and implementing lesson plans for the program. You also need to know when to view, change, or remove classes. nine0005

5. Technical tasks

Dance studio managers can also be contacted to install, operate, maintain or troubleshoot technical equipment. They may also need to schedule equipment repairs. Therefore, technical expertise may be required.


6. Marketing and Business Promotion

Also note that as a dance studio manager you have to make yourself known if you want to attract customers. Your creativity grows when you write ads for a weekly newspaper or print colorful brochures to give to potential clients. nine0005

The 3 Skills You Need to Become a Dance Studio Manager

Successful dance studio managers are well organized and multi-tasking. They speak well as they are often the first point of contact for visiting customers. In addition to these general skills and personality traits, employers will want to see the following skills in dance studio managers;


1. Basic skills

2. Advanced Skills

Although most employers do not specifically require the following skills, some have included them as preferred. However, to discover career opportunities for yourself, consider these skills as an added advantage to achieving your career goals.


Specialized training in skills such as graphic design, recording or television production
Experience in managing large teams can serve you well if you apply to a large organization.

3. Tools of the Trade

Keep in mind that dance studio managers use many tools in their daily work. If you are considering pursuing a career as a dance studio manager, you should be fairly advanced in using the following:

Keep in mind that running multiple tasks at the same time is the biggest problem. Then there is dealing with clients who take their frustrations out on you, plus the stigma of being a dance studio manager often makes you (in the eyes of some clients) unqualified, uncreative, and irrelevant to the process.


4 tips for owners to consider before hiring a dance studio manager

If the administrative burden in your studio is tiring for you, it would be ideal to consider hiring a dance studio manager. Many studios in the United States employ additional staff to carry out day-to-day duties that fall more or less on the shoulders of the owner. Here are the important considerations you should take into account if you are considering hiring a dance studio manager.


1. Consider automation or outsourcing

The very first thing you should do when you feel overwhelmed by administrative tasks is to make a list of all the things you are behind on. If you have a list, it will be easier for you to determine if you need a new employee or if you can just invest in some kind of automation software.

If your worries or stress is related to accounting and bookkeeping, you may need to purchase new accounting software. You should also consider outsourcing to an accounting firm. nine0005 But if you think you're spending too much time wiping mirrors in classrooms; It would be ideal to hire a cleaning lady who would come once a week. Once you understand how your workload is distributed, you can make an informed decision if you need a manager or new staff.


2. Analyze costs and benefits.

Keep in mind that a dance studio manager can really help reduce your workload, but you will have to write another paycheck every week. According to reports, most studio managers expect to be paid between $10 and $20 an hour, depending on the size of the office and the duties involved. nine0223

That's why it's important to analyze the time and stress you'll save on the cost of your next paycheck. However, if the cost is within your budget, a studio manager may be right for you. But if money becomes a heavy burden on your finances, it is better to consider other options.


3. Select candidates with experience.

After making a conscious decision to hire a studio manager, it's a good idea to carefully consider candidates for the position, as well as keep a list of the responsibilities you've made handy. Always remember to choose a manager whose experience suits your needs. nine0223

If you are late with your application and paperwork, a candidate who has worked in the office will be the top priority. People with customer experience will respond well to phone calls and emails. But if you need help with more practical tasks, such as ordering costumes and scheduling rehearsals, you may need to consider a candidate who is familiar with the basics of dance.


4. Make a learning plan. nine0007

Anyone you hire must complete training before they can become part of your studio. Even if the candidate has worked in a studio before, no two businesses are the same and there will be tasks he or she will need to complete. Always take the time to create a training plan before you start working with a new employee. Please note: the more specific your plan, the faster your manager will understand everything.

Also note that both you and your employee will benefit from written policies, procedures and schedules.