How to make the high school dance team
Top 10 Tips to Make Your Dream Dance Team
Top 10 tips you want to consider while seeking a position on your dream dance squad.
Competitive Dance and a Dance Squad
Dancing is a highly competitive activity. There are various kinds of teams such as Youth/association, middle school, high school, collegiate, all-star, and professional teams. The competition is at local, regional, state, national, and international levels.
Competing dance teams are judged on criteria sic as form, team unison, precision, movements such as jumps, leaps, turns, choreography, enthusiasm, and, the use and visual appeal of props such as pom poms.
In a routine, a squad or team will incorporate a specific dance style (i.e., hip-hop, jazz, or lyrical), technical work (leaps, turns, kicks, splits, jumps), and, depending on the routine, pom-poms, and cheers.
Dance teams are also popular in performance dance, especially at sporting events, most commonly performing during the pre-game and halftime periods (and, in some cases, on the sidelines) of football and basketball games.
A Dance Tryout
Given the immense popularity of dance teams, getting into a favorite dance squad is not an easy task. Every girl in their freshman year wants to be one of the girls in a sparkly top dancing on the sidelines on every Football Friday night throughout the fall. To achieve this dream, a dancer requires dedication, commitment, skills, talent and more.
Anyone interested in being part of a dance squad, both in high school and college is required to attend a tryout. Tryouts are usually held in spring or early summer, so the teams are ready before most sports begin.
There are several aspects to a dance team tryout with the first thing being to know the basic dance techniques that will be used during the season. These techniques usually comprise of toe touches, fouetté turn combinations, kicks, and switch leaps.
One of the critical expectations included in a dance team tryout is that a dancer can quickly master multiple short routines in different styles.
You must know specific styles or forms of dance for certain team tryouts. For example, NDA teams compete with routines that incorporate jazz, hip-hop, and poms styles, so in an audition, you will learn a routine in each of these types of dance and then perform them shortly after that in front of the panel of judges.
Tips to conquer Dance Team Tryouts
You have been following a particular dance team for years and have all their performances imprinted in your mind. You even know your favorite dancers by name and signature moves from pieces they've choreographed. Your life mission is to be on the stage with rehearsing, hanging out, training with them. Whichever dream dance team it is – you can be a part of it.
Whether you're trying out for a high school team, or one at the college or professional level, use these tips and tricks to navigate through every step of what can be an emotionally and physically demanding experience.
1. Think About Why You Want to Join a Specific Dance Team
Is it because you look up to certain choreographers and directors? Because you want to grow in that team's style? Because your mission as a dancer aligns with the team? A clear and compelling reason will help you keep your focus on your goal, especially when you run into obstacles or experience hardships during the journey.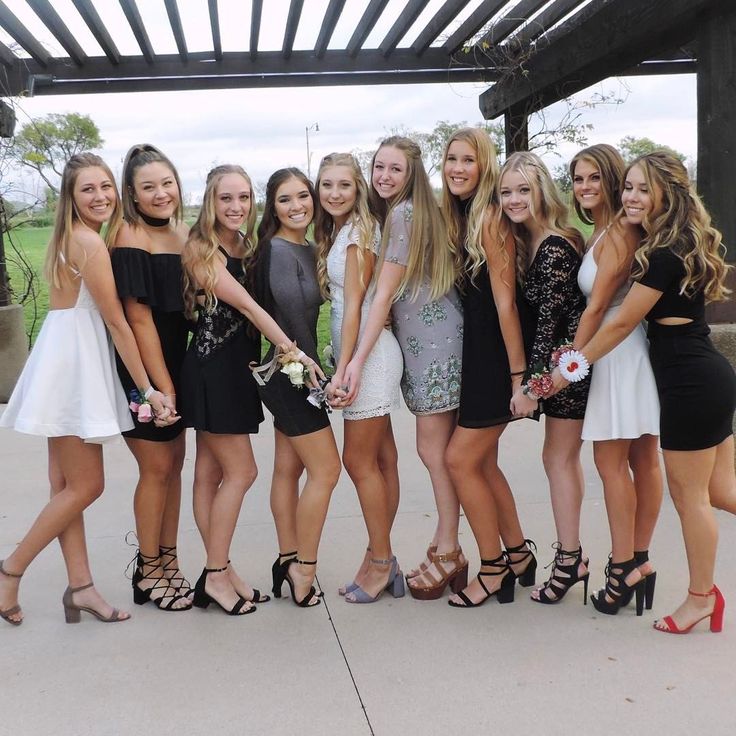 You will be interviewed, and knowing answers to why you want to audition for a particular team will make a difference. Considering you will be playing the role of an ambassador when you attend charity events or local events, you need to remember your real purpose for being part of a team, so it shines through in front of fans.
2. Train as if You're Already on the Dream Dance Team
A dance team spends a lot of time together, what with the weeks and months and years of rehearsing and performing and travel. Teams are families and little communities. For a newcomer to belong to a team and be welcomed, they have to vibe with the team, as a dancer and just as important as a person.
To achieve this, you need to belong to that community and one way you can do that are by taking classes from/with members of the team, especially the directors. You will start to get familiar with their style, teaching methods, and personalities. You will also get to know the other members of the team who are taking those classes.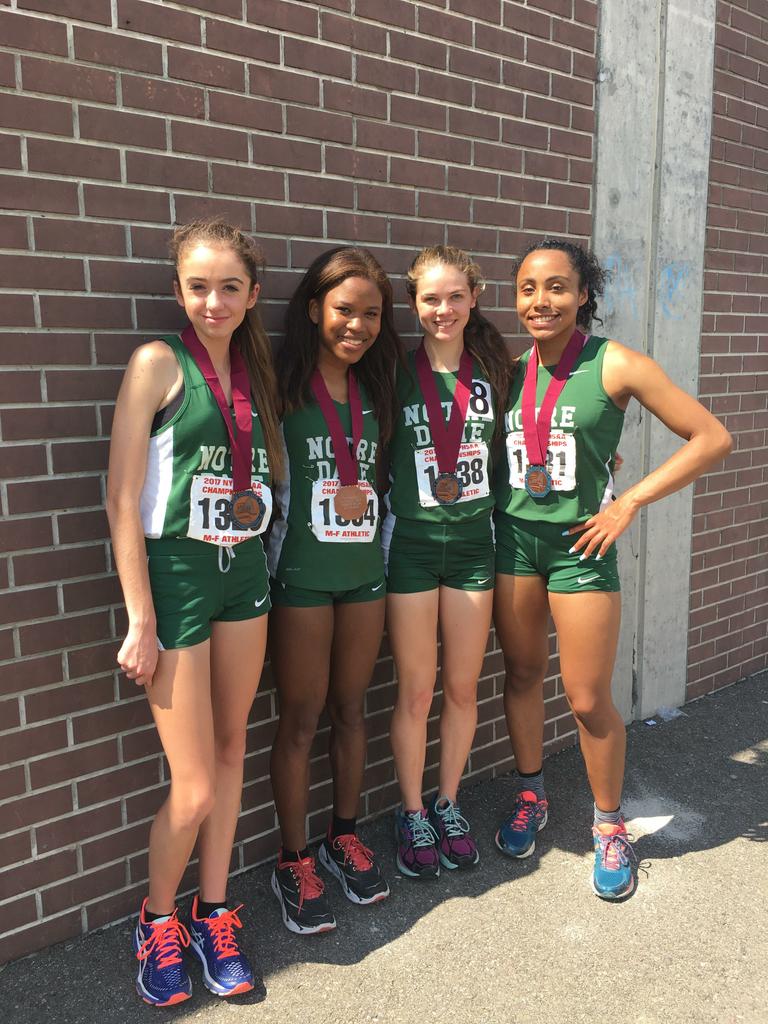 Use the lessons to not just learn about the choreographer or director's style by observing them; even analyze how they move, how they take instruction, and how they interpret the music.
Being familiar with the style that is expected will give you confidence, and even if you mess up during auditions, the team and directors will have already seen you train and dance outside of that!
3. Form Relationships with the Team Members
If part of the reason why you want to join a dream team is the culture and kind of people on it, then you need to understand if in the long term it will resonate with you. Each team has its own culture, a brand, personality, and history that were shaped by its members since the team's beginnings. Do you vibe with it? Remember – the team has to be a good fit for you, too, as much as you are for it. So get to know the team members and you will get a sense of if it's the place for you. And if you can get along with most of the people on the team, you're good.
4. Get Details
And by that, I don't mean the audition dates. Dig around to find out about any team skill requirement; specific techniques in dance forms that you will need to know, like splits or double pirouettes. Checking on other important details such as participation fees, weight limits, and what the day's event schedule looks can help you feel prepared and in control. Getting the lay of the land before the big day arrives will not only help you prepare better, but you'll feel calmer and focused as a result.
Find out if there are a 'pre-audition workshops' before the actual audition too and ensure you go to those!
Ask around to see what the audition process will be like, how many cuts they will have if there will be callbacks if it is an all-day event or will take a few hours. Be prepared accordingly and bring a change of clothes, water, snacks, and of course the right mental makeup.
5. Take Classes from a Professional Studio
When you are preparing for being part of a top-notch dance team, your dance skills will be the most critical consideration.
Hone them to a razor sharp edge by taking professional dance lessons ahead of time. A strong background in dance will also give you an advantage over other dancers who have little or no formal training.
Before signing up to dance classes, research to identify what style of dance will best help you in your tryouts. Ballet helps with balance and poise while Jazz can help boost your precision and technique. A hip-hop class will help you take your style up a notch. 
6. Improve Your Technique
So you have always danced and felt prepared to take on the toughest audition? Don't let it lead to complacency. Becoming a collegiate dancer means you still have room to improve as the expectations you must meet have been drastically raised. Practice your turns, practice your jumps, practice your leaps, and especially practice unique skills that could set you apart- such as wearing your hair and makeup and interview skills. 
Sign up for classes that can give you the practice you need and help you perfect required skills.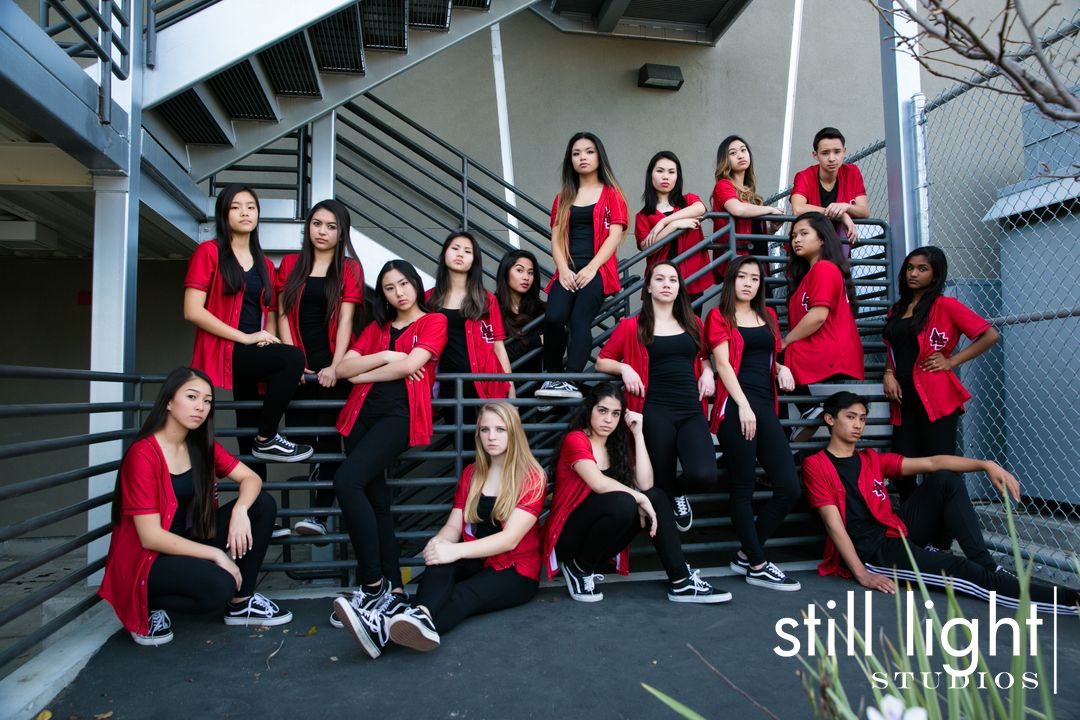 The coaches can share their own stories, and you can certainly benefit from the tips and advice from those who have been around. 
7. Get in Your Best Shape Ever
Supplementing your dance classes at a professional studio with a workout plan at least a few weeks before your tryout will up your endurance and flexibility significantly. A good workout plan should include a combination of cardiovascular exercises balanced with stretching or yoga.
If you do make the team, you will have to most likely participate in a training camp with the rest of the team, so it's best to be prepared in advance. Doing a split requires daily stretching; you will also need a lot of strength and stamina to be a dance team member. Work on building muscles in your back and stomach, and condition yourself by raising your heart rate each day by exercising. 
8. Be Teachable
When auditioning for college programs, judges are looking for more than proper technique and knowledge of dance forms.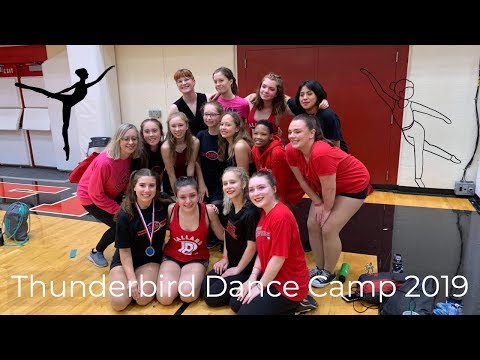 Having a teachable personality means staying loose, staying engaged, laughing at your mistakes, and holding your head up high. And don't rest unless you get answers to your questions.
Your determination will not go unnoticed. Auditors want to know you are not smug about your achievements till date and are looking for those who they want to hang out with for the next four years, people who are open to learning, growing, and improving! 
9. Remember That Performance Scores Points
College Programs are looking for people who are good at two of the three triple threats (dancing, singing, and acting) but the golden ticket that will get your acceptance letter has to be your potential in the third realm. The judges are observing your willingness to go for it, and enjoying your performance the joy on your face, so, SMILE!
Personality is a big part of an art form like dancing, so make sure yours shines through; hold your head up at all times and keep a pleasant look on your face and show them how excited you are to be auditioning for a spot on the team.
It is also essential that you speak well and are personable.  
10. Dress Appropriately
In the collegiate world, expect to appear on television and real close-ups. Thousands of fans see your shining face on the field or court, and thousands more will also be watching behind a television screen. With this being said, it is vital that you look your best at a collegiate tryout.  
Most dance teams have dress code requirements for tryouts. If the team doesn't tell you what to wear for tryouts, wear black stretch pants and a bright tank top or even a fabulous leotard. Brings two pairs of shoes, as there may be two rounds, one focusing on jazz (carry jazz booties) and the other for hip hop (use non-marking dance sneakers) 
Booty shorts and a crop top with nude fishnet leggings works excellent. Some bling on the top like diamante or sequins helps you shine, and of course, colors of the team you are trying to make will be a huge plus!
Keep Perspective
While your whole mission in high school and college may be to make that coveted position on the school, college, all-star or State dance team, going for a dance tryout is more than that.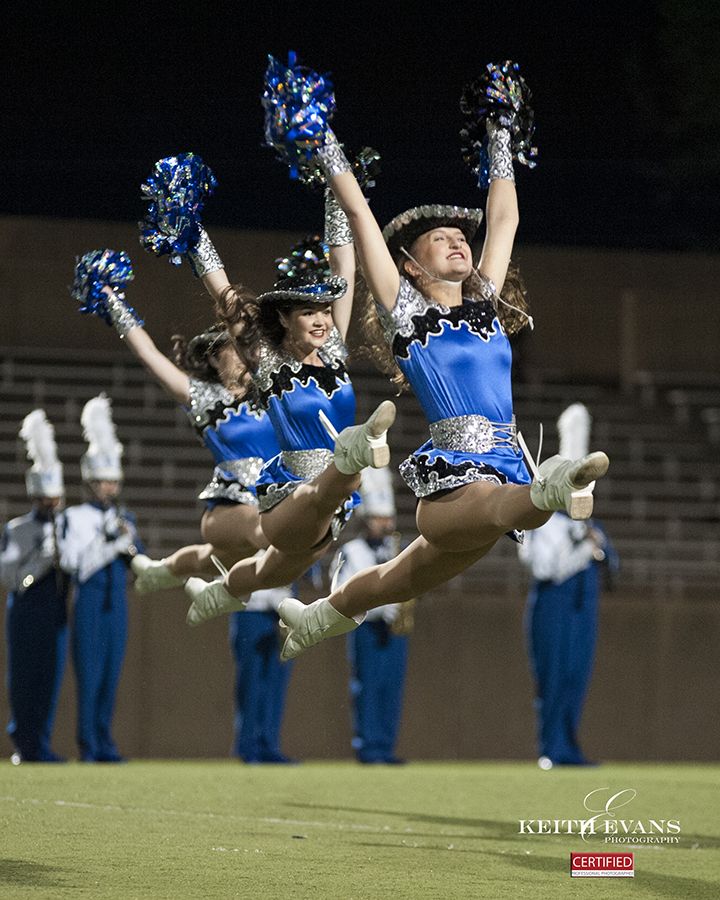 Auditions have an element of unpredictability, and there are as many stories of disappointed freshmen as there are of successful ones. Just know that the life lessons you will learn in the process of preparing for and giving a dance tryout are as precious as wearing the colors of the team.  
All the very best in making it to your Dream Team! 
7 Tips for Acing Dance Team Tryouts
Gearing up for dance team tryouts? Whether you're trying out for a high school team, or one at the college or professional level, it can be an emotionally and physically demanding experience. But don't let your nerves get the best of you during the process! Whether this is your first tryout or your 20th, follow these tips so you can deliver your best performance when the big day finally gets here.
Tip #1: Get the details.
The more prepared you are walking into dance team tryouts, the more confident you'll feel. So do some digging so you can find out about any team skill requirements; for instance, certain techniques or dance moves you'll need to know, like splits or double pirouettes.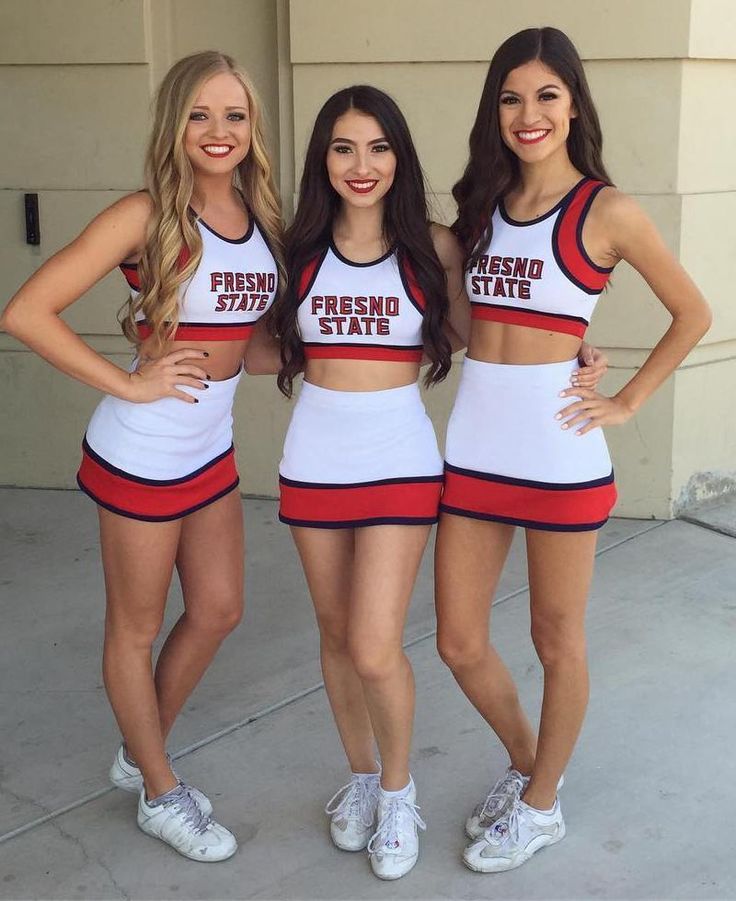 Also, find out about any other important details, such as fees, weight limits, and what the day's event schedule looks like so you can plan ahead. Getting the lay of the land before the big day arrives will not only help you prepare better, but you'll feel more calm and focused as a result.
Tip #2: Take classes from a professional studio.
One of the best ways you can prepare for dance team tryouts -- and make sure your skills are absolutely spot-on -- is to take dance lessons ahead of time. In fact, getting professional instruction is your best bet for making it onto the dance team of your dreams. Plus, a strong background in dance will also give you an edge over other dancers trying out who have little or no formal training.
Do some research to identify what style of dance will best help you in your tryouts. For instance, ballet can help with balance, as well as poise. Jazz, on the other hand, can help you boost your precision and technique. If you're looking to take your style up a notch, then try a hip-hop class.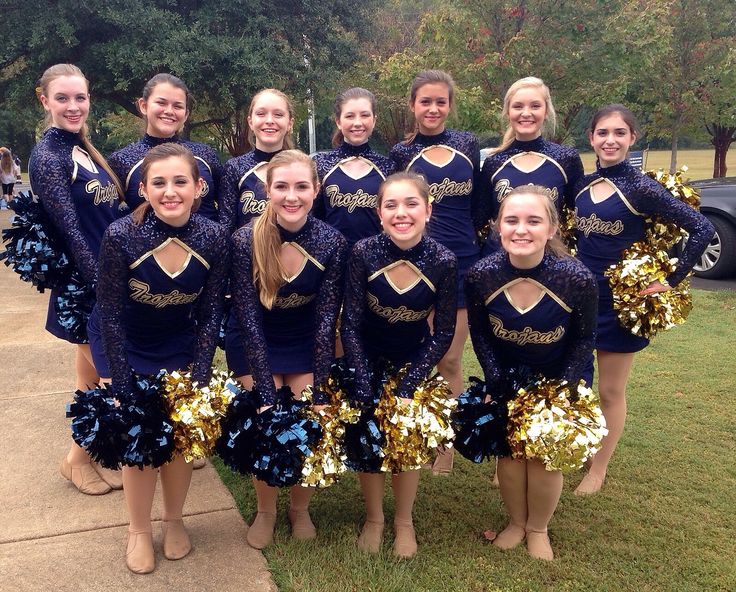 Not only can lessons from a dance studio give you the practice you need and help you perfect required skills, but the coaches can share their own stories, offering you plenty of tips and advice for what you need to do to ace your tryout.
Tip #3: Get in your best shape ever.
In addition to dance classes at a professional studio, start a workout plan at least a few weeks before your tryout. Skills are important, but so is endurance and flexibility. That's where a good workout plan -- which includes a combination of cardiovascular exercises balanced with stretching or yoga -- can help.
Tip #4: Take advantage of team clinics.
Some teams offer clinics before tryouts. This is a great way to prepare and learn the required choreography. It will also help you further develop your skills and find out exactly what judges want to see when you're performing. If you're not sure whether the dance team you're interested in offers clinics, contact the director.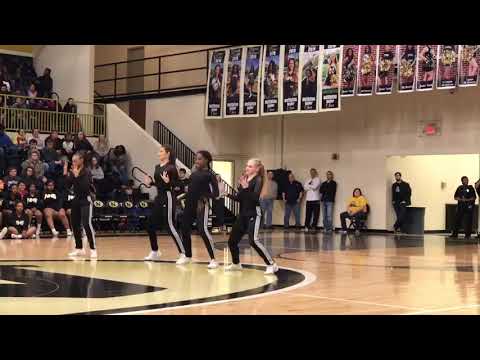 Tip #5: Know the dress code.
When it comes to dance team tryouts, making the best impression possible is critically important. Even if you have all the right moves, if you're not dressed in the right way, then it can negatively impact the impression you leave behind. Judges will remember you for all the wrong reasons.
Many dance teams have a dress code for their tryouts. So follow it precisely if you want to get noticed in the best possible way by judges. If, however, there isn't a dress code, then wear clothes that are comfortable and show off your physique. For instance, try black dancewear bottoms and a colorful dancewear top. You're trying to be memorable so make sure you feel confident in whatever clothes you choose to wear.
In addition, pay special attention to your hair and makeup, including doing a hair style that's tied back. That way, you don't have to worry about your hair falling in your face, distracting you during tryouts. For your makeup, don't pile it on; simply apply enough to enhance your features.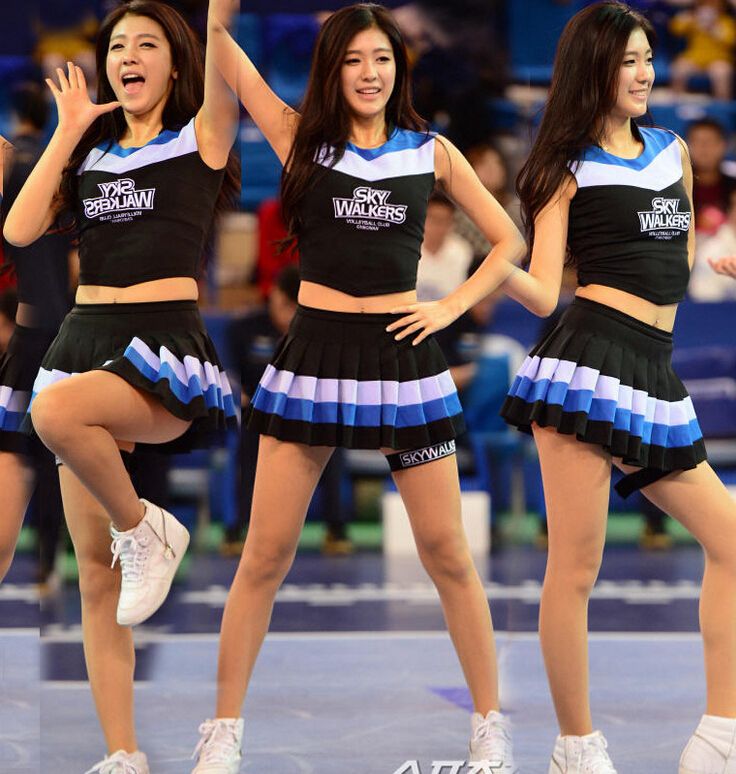 It's proven that the better you look, the better you'll feel.
Tip #6: Keep healthy habits.
It's so important to eat a healthy diet and get enough sleep leading up to the big day. If you eat a lot of junk food and stay up late, it's not only going to impact your day-of performance, but also your ability to get the most out of practices and workouts. That's why it's vital to maintain a balanced diet of protein, vegetables, and whole wheat. The day of the tryout, also make sure to eat a breakfast that will give you the fuel you need to perform at your best, such as peanut butter on whole wheat bread.
Tip #7: Do your best.
Part of doing your best means showing up on time. Judges will want to make sure you can follow the rules and being prompt, or even showing up a few minutes early, is important.
Also, during your dance team tryout, try not to let your nerves show. Personality is a big factor when judging, which is why you want to showcase yours.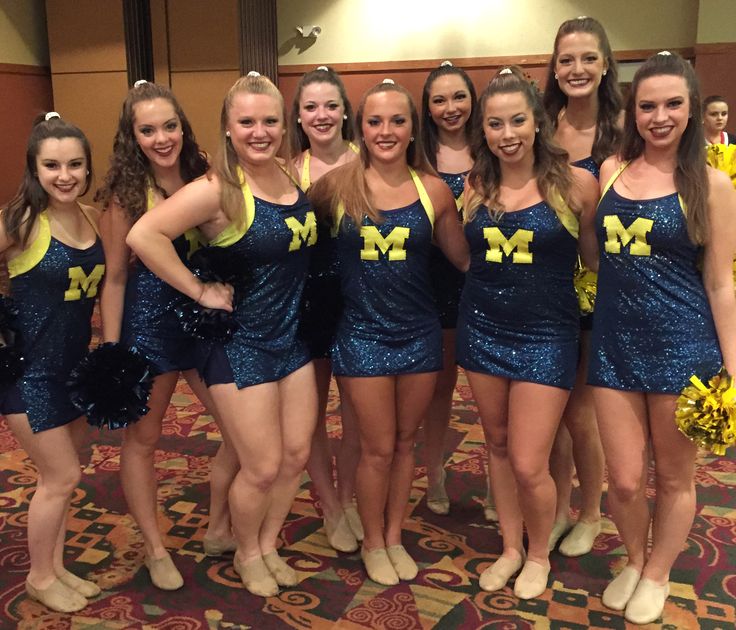 So hold your head high, smile and put your best foot forward. You want to show the judges you're excited to be there and that you're eager to be a part of the team.
If you do make a mistake, just roll with it. Keep smiling and don't stop moving. Judges expect some mistakes and nerves, especially at the beginning. But it's how you handle yourself afterward that will show how well you do under pressure -- and whether you're worthy of a spot on the team. Good luck!
Request a Just For Kix Catalog!
Name for a dance group. How to name a dance group
Home » Tips
People danced at all times and epochs, moreover, each nationality, during the period of development, formed its own unique dance. Dancing can express your attitude to what is happening or a person, show your mood and emotional state. In addition, dancing is a good helper for improving health. Therefore, in every city you can find a club or a dance school. If you decide to create your own team, we will help you choose a name for the dance group, which will reflect the direction and your ambitions.
Read: Interesting questions to think about.
Content
Principles The name of any dance or musical group is a name. A name that should attract and explain, so you need to choose wisely. To do this, there is a simple algorithm that will help you briefly and clearly find the name.

First, let's break all the names into groups. There are approximately five of them, where each group emphasizes a certain direction.

A group in which the words "Dance" or "Ballet" are played. You can highlight the direction of dance or its homeland. Such names immediately determine the direction and weed out outsiders. For example, the "School of Oriental Dance" or "Classical Dance" immediately determines the clear direction in which the team works.
The second group is the group associated with experiences, emotions that dance gives. Names can do without dance themes, but they certainly emphasize positive feelings. For example, "Happy Faces", "Midnight Inspiration", "Charmed" or "Young Soul" - such names convey the mood of the whole team, and can work in any direction.
A group where some movements, rhythm, energy are actively used. Here you can pick up a name in which the word "Dance" is not even used. For example, "Rhythm", "Light steps", "Smooth movements" or "Russian pirouette".
A group whose name contains a reference to a locality. Everything is simple here - "Moscow movements", "Rostov mix" or "Volgograd umbrellas".
A group whose name has nothing to do with dancing, but sounds biting and immediately attracts attention. For example, "Constellation", "Milky Way", "Light of Russia" or "Snow Leopards".

Choosing a beautiful name for your team, you need to use all the nuances. It is they who will attract the attention of strangers. There are a lot of tips for this.

Be sure to consider the genre in which you will move and develop. For example, modern and classical art have practically nothing in common. Accordingly, the names should clearly correspond to the style and genre.
The age category of participants is an important factor. Child group names are simpler and contain catchy words. Adults should convey a deeper meaning.
It is desirable to choose a name that is easy to pronounce. Do not choose complex names, as a rule, most people do not remember them.
If you open a studio that will develop in national directions, be sure to consider this fact.
Try not to include more than two words. It is believed that long names are repulsive. In addition, all catches in the title must be combined or continue each other.
The new name should not be similar in spelling and sound to an existing band. The mirror effect will work here - people will draw a parallel with a well-known group. This can be very damaging to young dancers.
Simple but specific words can be used. For example, the names of countries, the direction and style of dance, some elements of national costume clothing or musical items.
Name is the name that creates your image. Remember - the audience will always draw an image in their head, even before the moment of your performance. This means that even before you came out, he had an impression of the band from the name.
If you work in several directions, you can allow a little humor. This applies to children's groups. However, here you need to be careful not to overdo it.
The last point - a new name should be remembered, create an image and emphasize individuality. This is the only way to achieve recognition from the audience. Remember - you are not the first to decide to create a dance group, there are many of them, so the key to success is a bright image.

How to name a children's dance group

Children's groups are always a surprise, joy and delight. Therefore, the name of a children's dance group should be like a miracle or cause a smile.

Examples

Sky swallows.
Sunshine.
Sunbeams.
Sunbeams.
Sun glare.
Colorful clouds.
Asterisk.
Constellation.
Ursa Major constellation.
Orion constellation.
Constellation of dance.
Rainbow.
Iridescent glitter.
Drop.
Funny drops.
The world of dance.
Pathfinders.
Children's dance school.
Kolobok.
Pestrels.
Parsley.
Pinocchio.
Smile.
Rain.
Raindrops.
Fairy tale.
Visiting a fairy tale.
Wind.
Wind.
Joy.
Hope.
Debut.
Spring.
Spring.
Children's modern dance.
Children's classical dance.
Children's variety dance.
Children's popular dance.
Children's fun.
Fun.
Bouquet.
Rose.
Chamomile.
Tulip Children's Dance Studio.
Cornflower.
Ghost Riders.
Voskhod.
Seashore.
Bright day.
Primer of dance.
Dancing alphabet.
Letters.
Freckle.
Cherry.
Sunflower.
Pea.
Firefly.
Beetle.
Mountain Eagles.
Courageous eagles.
Mountain peaks.
Wide steppe.
Meadow.
Forest fairies.
Forest robbers.
Polyanka.
Rhythms of childhood.
Ray of hope.
Cheerful smiles.
First step.
Enthusiasm.
Children's happiness.
Rowan.
Rowan.
Willow.
Willow.
Twig.
Dance energy.
Heart.
Birch.
Birch.
White birch.
Oak.
Oak.
Poplar.
Feather.
Light feather.
Arrow.
Arrows.
Ring.
Ring.
Rosa.
Dewdrops.
Morning dew.
Evening dew.
Fidget.
Bee.
Bees.
Kalinka-raspberry.
Caramel.
Icicle.
Cascade of happiness.
Cascade of smiles.
Cascade.
Snowflake.
Snowman.
Cheerful girls.
Cheerful boys.
Moth.
Swifts.
Crane.
Crane.
Amur tiger cubs.
Forest squirrels.

How to name an adult musical group

Adult groups can be called more complicated, include several words. It is also recommended to use foreign words. It is believed that this gives a higher status to the female and male team.

Examples

Dance set.
Energy of the night.
Victoria.
Contemporary ballet.
Dance energy.
Energy of movement.
Recalcitrant.
Wild hearts.
Revolution.
Dance revolution.
Dance revolution.
Rhythms of the night.
Destroyers.
Black rabbits.
Black Panthers.
Night Wolves.
Wild cats.
Golden age.
Silver age.
Bronze Age.
Pedestal.
Moonwalk.
Night pearls.
Diamond movements.
Frank movements.
Dancing in the rain.
Hurricane of feelings.
Storm.
A storm of emotions.
Restless guitar.
Mountain river.
Noisy city.
City hooligans.
Night robbers.
Dancing bandits.
Speakers.
Dynamite.
Storming the brain.
Dancing smiles.
Orient Express.
Northern Lights.
Dancing skeleton.
Musical assault.
Music attack.
Soldiers of music and dance.
Wizards of rhythm.
Wizards of dance.
Urban legends.
Dance legends.
Legendary movements.
Waterfall of the senses.
Dancing bones.
Explicit movements.
Noisy crowd.
Night hooligans.
Night wolves.
The best time.
Animals on stage.
Snipers of hearts.
Dirty dancing.
Walking on the heads.
Seeking the light.
Dancing skeletons.
Frantic rhythm of the night.
The celebration of the dance.
Atamans.
Loose legs.
Angina.
Crazy dancers.

Cool name for a dance group

The name of the group is the business card of each member. Therefore, each group tries to stand out. However, you can overdo it here, so choose carefully. Below are options for dance groups for girls and guys.

Examples

High heels.
Cool guys.
Restless dancers.
Restless legs.
Whirlwind of dance.
Dancing hurricane.
Dances of the world.
The world is in motion.
Bright heads.
The art of movement.
Correct movements.
Musical rhythm.
Heart rhythm.
Light spot.
The fifth element.
Favorites of the scene.
Night performers.
Modern movement.
New wave.
The best group.
Ideal movements.
Graceful movements.
The grace of a cat.
Grace.
Kaleidoscope of dance.
Dance mix.
Dance disc.
Light step.
Leaf.
Diamond smile.
Crystal step.
Wild cal.
Easy jump.
Oxygen.
Poisonous movements.
Toxic group.
Dangerous movements.
Fierce dancers.
Pearls on stage.
Pirate ship.
Jolly Rogers.
Electronic bunnies.
Catastrophe.
Dancing on a hospital bed.
Soaring mountains.
Amazons from Moscow.
Dancing fantasy.
Dancing on the bones.
League of Movements.
Stop on demand.
Perfect movements.
Psycho dance.
Poisonous dancing.
Bright heads.
Toxic dancing.
Sulfuric acid.
New wave.
Pirate dances.
Blackhare.
Dance league.
Upper leg movement
Paranoia.
The right direction.
Straight road.
Bright path.
Angels of light.
Guiding star.
Alone on the planet.
Dancing in the dark.
Subway entrance.

Dance group style

When choosing a name for your group, pay attention to the style in which you will develop. It can be used in the name of the group. However, as practice shows, over time the name becomes irrelevant. The fact is that, developing, the group will go further, which means they will adopt other styles.

Examples of dynamic, modern style

Heart beats.
120 bpm.
Pulse.
Pulse.
Grace of hip-hop.
Hurricane on stage.
Storm in a teacup.
On the last breath.
Movement by notes.
Metro.
Rhythm car.
Revolution.
Next move.
New generation.
Liners.
Street Jazz.
Step up.
Crazy dancers.
Kamatosis.
Dance on glass.
Dancing with a scythe.
Zebra.
The best dance mix kids.
Smooth movements.
Smooth movements.
Soaring above the dance floor.
Breaking dance floors.
The road to paradise.
Stage angels.
Endless rhythm.

Examples of classical and national styles

Flamenco classics.
Tango of the heart.
Curtsy.
Modern ballet school.
Mountain Eagles.
Caucasian rhythms.
Mountain hearts.
Ararat.
Classic style.
Steppe rhythms.
Movement lines.
Fashion foxtrot.
Timeless classic.
Northern melodies and rhythms.
The Great Four.
Rhythms of the Caucasus.
Rhythms of the steppes.
Hot South America.
Classical revolution.
Dances of the peoples of Russia.
Endless dances.
Dance palette.
Forest spirits.
Harmony in motion.
The illusion of fear.
Illusion of the heart.
Heartbeat.
Beating of the heart.
Colors of the world.
Heart paint.

Name and location

A good name for a dance group would be to mention the area where the group is going to start. It can be a city, state, or country. However, there are groups that only mention a street or neighborhood.

Examples

Petersburg umbrellas.
Petersburg classic.
Moscow night.
Altai Dawn.
Caucasian rhythms.
Steppe patterns.
Kuban fidgets.
Russian rhythms.
Rhythms of Ukraine.
Kazakh steppes.
Dance school of the peoples of the North.
Rostov mix.
Kemerovo melodies of the heart.
Lights of Moscow.
Ogonyok Rostov.
Stars of St. Petersburg.
Beauty of Altai.
River fairies.
Angora witches.
Light of Khabarovsk.
Dancers from the outback.
Rhythmic village.
The rhythm of the steppes.
Forest demons.
Krasnoyarsk ladies.
Rhythm of night Omsk.
Sunny Caucasus.
Northern vortex.
Night Moscow.
Club Moscow.
Novosibirsk smiles.
Hollywood smile.
New York at night.
Dirty streets of Washington.
Outcasts of Siberia.
Siberian bullfinches.
Black Sea coast.
Crimean melodies.
Dancing near the Black Sea.
Berry mix from Altai.
Proud Baikal.
Moscow rhythm.
Russian joy.
Novgorod pride.
Made in Russia.
Made in USSR.
Storm of the East.
Dream of Siberia.
Tear of the Caucasus.
Highlanders.
Steppe dwellers.
Amur tiger cubs.
Siberian cubs.
Forest squirrels.
Krasnoyarsk rabbits.
Baikal waves.
Cote d'Azur.
French quadrille.
Power of Siberia.
Petersburg stars.

When choosing a name for a dance group, pay attention to the number of people, style and age of the participants. This will make it much easier for you to come up with something original. A dance group of girls will sound softer. The male team will have a more brutal name. And the children's bright and sunny.

Rating

( 4 ratings, average 5 out of 5 )

Graduate of the Russian Theater Academy. Adventurer for life.

Share:

"We used to be afraid to try the experimental, but now it's a hype style"

Society 09:09 | June 1, 2019

Photo: Vasily Ivanov/KazanFirst

Content author: Irina Egorova

Marat Kazikhanov about the first b-boys of Chelny, break dance and inspiring Mowgli.

We continue our series of interviews about the dance life of Kazan and the republic. After the dancehall, decided to discuss experimental dance and talk about dance camps a bit. We are talking with a dancer, a member of the U-13 team, a director whose light show was opened by Digital Skills at Kazan Expo, a choreographer of the Virtus Crew and City M teams, which in 2018 helped bring the Grand Prix of the Student Spring festival to Tatarstan, Marat Kazikhanov .

- Marat, how long ago and how did your dancing path begin?

- It was 2000. I was in eighth grade. Then there was the second wave of breakdancing in the country. There were such programs about youth cultures as "The Tower" on RTR. It was shown in the evening, when all the students were returning home. I just saw the clip of Jam Style and Da Boogie Crew "You wanted a party", where the guys danced a break, rapped, wrote music, painted graffiti. In this video, they showed all the currents of hip-hop culture. It got me hooked. I started looking in Naberezhnye Chelny for dudes who do breaking. I saw an announcement that a recruitment was underway at the GTsDT (now it is the City Palace of Creativity for Children and Youth. - Ed.). Classmates said that there was such a stir. Any dance school dreams of having Sold out at the first open lesson, and there was only breaking. I studied on the second shift, so I didn't get to an open lesson and didn't have time to record. He began to look for schools at the hydroelectric power station. My first coach Sasha Shepelev said that there would be open morning groups, and I just needed them. I signed up. Alexander Shepelev is my teacher, mentor, who led me and our team along the right path for the first 2-3 years. He brought us up, taught us that you need to dance not only break. It is now such a trend that everyone dances only one thing. There was a lot of philosophy in his teaching, taken from Bruce Lee from martial arts. They had a B-Pro team. These are the first b-boys in Chelny who started training breakdance at 1986 year. Can you imagine, in Naberezhnye Chelny people were dancing break-dance at that time!

- Then the first team appeared in your life?

- In the first year, we assembled a school team. We were called Flying Socks ("Flying socks." - Ed.). The associations were with the fact that we are constantly dancing downstairs, in the stalls, so not flying sneakers, but socks. After a year, I was the only one left in the team, unfortunately. The guys lost the desire to dance. Then we formed the national team of GTsDT, the team of regions. Previously, for some reason, in breaking, teams were formed by districts. Now there is no such trend. For example, in Chelny we had a party in the New City - these are the 25th, 50-52nd complexes. Another party was at the hydroelectric power station, another one was where Medgorodok was. We have formed the New Style Elements team. This team lasted for about three years. When I was in the 11th grade, the B-Pro team decided to organize a Chelny team. They made the selection through battles. I got into the team. In 2003, we went to Chelyabinsk and called ourselves "16th region". The team still exists. Then I went to Kazan.

- As I see it, after 19 years the addiction to breaking is still there. What does he give besides dancing?


- Breaking organizes, disciplines, teaches you patience, the fact that not everything in life is so easy. I remember that I learned to do my first difficult element for six months. It turned out right on the battlefield. This is helicopter. In life, you either give up or move on. Break in this regard tempers. Because of breaking, I got a love for music, drawing. We studied graffiti, tried to rap.

- What other styles appeal to you?

- In general, everything depends on the music. I like to swing to hip-hop. When I found out that there is such a style of dancing, I began to study it. We in Kazan then called hip-hop R'n'B. For example, the Kazan hip-hop and R'n'B party was born in the Doctor club. Then the dudes went to Moscow, upgraded and brought the correct name of the style - hip-hop. I also like house music. Accordingly, I began to dance house dance. Likewise with other styles. I try everything.

- How did you come to experimental dance?

- How did I discover this concept for myself? There is a Juste Debout festival in Paris. My mentor brought the discs. I watched the battles and performances. Completely different dancers took part in the experimental nomination. Then I did not pay attention to it. I thought it was cool, that's all. Many years later, I discovered the experiment on the battle. I was very shaken that I shared my identity. Then everything was in combination: breaking, hip-hop, house, abstract. I realized that this is interesting. Then I started thinking about experimental choreography. We started doing productions with the U-13 team. They were truly extraordinary. In the party then it was customary to call it not an experiment, but an abstract. In general, everyone understands this in their own way. Then there were performances, performances, field trips and my first experimental battle in Europe. This was Estonia, 2017. Then top judges were brought to the festival. I won my first battle in Europe.

- As far as I know, you and the Virtus Crew created the Entrance Experimental Dance Festival. How was the idea born?


- I have long wanted to take the Virtus Crew to Europe for an experimental dance festival. I found one fest that was supposed to be held at the end of November. I wrote to the organizers, but we were refused, because the program had already been drawn up and the teams were invited. We did not have time to submit an application, and I had already set up the guys that we would fly. Then I said that since it is not possible to go to the experimental festival, let's hold it ourselves in Kazan. We came up with the "Entrance" festival, which is dedicated only to experimental dance. This has never happened before in Kazan. We have gathered many participants from all over the country. We made a good import: Artur "Kleshch" Khabirov, Juste Debout participant, Liza Ryabinina, Apache Crew participant, Kristina Kasyanenko, who promotes the experiment in Moscow. They invited DJ Raf, who plays only experimental. We had a block of master classes, performances and battles. We will do the same this year. Perhaps it will stretch over two days - November 30 and December 1. There are already thoughts to invite one person from Europe.

- I remember myself 5-6 years ago. Then, in my understanding, the experimental style was, as you said, abstract and few people practiced it. Has the situation changed now?

- Then not every dancer dared to try himself in the experimental. It was a step for the brave. I would even say that experimentation is not a style, not a direction, but a form of self-expression. The bottom line is that every time you try to make an experiment, show some unusual, original forms in the dance. In general, this direction is set by b-boys. There is complete freedom in breaking and you can think 180 degrees. Each element is an experiment. Now it's a hype style. Everyone wants to be strange, unusual, stand out. Maybe this is the time. Because of this, uniqueness is lost a little. Often people come out, show clowning and say that they have shown an experiment. But this is not a dance or some new form.

- You recently arrived from Portugal and spent a Dance Day there. How is it celebrated there?

- Fiesta all day in Portugal, festivities, dancing. The atmosphere of kindness and positive reigns everywhere.

- If you compare the dance cultures of Portugal and Tatarstan, how do they differ?


- In terms of festivals and jams, we are doing well. Every year on April 29th I spend at some kind of jam. With us among the youth, everything is fine with this. I want the older generation to dance too. Not in terms of table dancing, but just like you and I went to an interview and saw that adults were standing and dancing. We don't have enough of that. I also want them to change their attitude to street dancing. In Europe, there is a different attitude towards art, towards people of art. If you are engaged in such a craft, then you are respected. If you come with a thought or an idea and want to realize it, they will help you find a theater, a venue, and support you. We need to "smart" ourselves. If you don't move, no one will do it for you, but that doesn't bother you. We just have a different mentality.

- Continuing the theme of dance culture among young people. Now dance camps are very popular. Why do you think there is a demand?

- They began to organize them, including us, accessibility appears. I remember how I myself wanted to go to the master class as a student. Classes, as a rule, were in Moscow and St. Petersburg, so a lot of money was needed. Once I had to donate blood to go to the championship in Moscow. We just asked ourselves: why go if you can bring dancers here and organize camps? At first, they began to conduct just master classes, intensives, and then they decided to increase the scale.

- Can we say that the success of the Summer Groove and Winter Groove camps that you organize with Ruslan Ritchie is that you were one of the first to bring top dancers to Kazan and did it at the right time?

- Possibly, yes. My opinion, why such a hype turned out - we held the first festival in 2014 U-13 Anniversary with high quality. We brought a team from France to UNICS, we had battles in Arena. We wanted to keep up the high bar we set after Dance as you are. In addition, there was the IBC KO - International Breakdance Championship Kazan Open in 2007. Then they invited a lot of b-boys and dancers from America, Europe, brought the legendary Flying Steps team from Germany. All this was done by the Extreme factor organization, headed by Yaroslav Muravyov. Personally, I have a lot of respect for him. Against the backdrop of such festivals, we wanted to do everything at the level. After we had a successful festival, Ruslan approached me with the idea of ​​setting up a camp. I supported him in this regard. In general, in all endeavors, I try to support him. The camps are his great merit.

- How many participants were there at the last Winter Groove?


- More than 350. I can't say the exact numbers.

- Can you identify the most popular styles?

- Now it's hip-hop. About three years ago there was a dancehall.

- After the project "Dancing" on TNT, I noticed that many guys come to master classes and camps for the sake of photos, and not for gaining knowledge. Is the situation the same or has it changed?

- It was before. I remember that the girl somehow paid for the classes of specific teachers, but just stood in the corner. She wanted to see them live and take pictures. But now there is no such thing.

- Are there any disadvantages in organizing camps?

- Most likely lack of sleep, when closer to the date you have to work hard. I can not say that there are any other disadvantages or difficulties. There are tasks and goals that you set for yourself: bring teachers, gather people, participants, organize a site.

- Earlier I mentioned the Dancing project. How do you feel about him?

- I can't say that I'm wildly delighted, but in general I have a positive attitude. I advise many people to go there and try their hand. This project is a unique opportunity for a dancer to realize himself. They hold selections all over the country. Again, you don't have to travel far. They cover all expenses. I took part in the first season myself. In terms of organization, I had no questions at all. Everything was cool. It's like I went on vacation. I passed all the tests, but for some reason did not get into the base.

- Do you think that this project is an indicator of the dancer's level?

- No.

- What is the indicator for you?

- Maybe I blurted out without thinking. The project has both talented dancers and creative personalities who win by charisma, and not by the level of dancing. This is a show, but there are also professionals. For me, a good dancer is first of all a good person. The uniqueness, the style that a person carries is important to me. Another originality, some kind of zest, when I look at a dancer and by the silhouette I can understand who it is. That it's this dude and not someone else. Openness is also important to me.

- You have two dance teams - Virtus Crew and City M. For the guys you are a mentor, a teacher. At what point did you realize that you had enough knowledge and experience to teach?


- Really very late. I thought that I did not have enough "skills" to form a team that would continue to live. In 2014, Vadim called me. At that time, he studied at the Volga Academy of Sports and Tourism. They needed a choreographer and he offered me. I arrived at the academy, and we assembled the first team. In the first year, I set the task - to recruit guys who just want to dance. The university set a task for me - to make a number for "Freshman's Day" and "Student Spring". After that, we already started trying to do experimental work, followed by battles, trips, festivals.

- If we compare choreographer and dancer, how do they differ?

- When you just dance, you do it for yourself. When you work with a team, you are responsible for giving people information. It is very important how you give it. People have different approaches. It is important here not to go too far and not be super soft. You need to be able to find the golden mean. You should also try to be a good example. When a young dancer gives up, it is important to support him. If a person comes to you as a teacher, you need to help him.

- Dance culture in Kazan is developing rather quickly. How is the situation in other cities of the republic?

- All is well. I know that the guys are dancing in Naberezhnye Chelny, Yelabuga, Almetyevsk, Zelenodolsk… Everywhere they try to develop. I know guys from almost all cities. Everything goes on.

- How do you see the dance life of Kazan and Tatarstan in general in five years or would you like to see it?


- Kazan already attracts many dancers. I think this attraction will gain momentum. Dancers will come here, not leave. I would like it to be so.

- Finally. They call you Marat Mowgli. Why?

- When I first went to the battle, I was told that every b-boy should have a nickname. I thought for a long time, and then I chose Mowgli. I'll explain why. When I trained at the GTsDT, there were very strict rules about changing shoes. I constantly forgot my sneakers, so I danced barefoot, in shorts. I was small, I constantly "rushed" back and forth, such a "wailed small". They teased me, they said: "What are you like Mowgli." I didn't like being called that. Then, for my birthday, a friend gave me a Mowgli candy without a second thought. I got it on hold. Then, after many years, a style was formed. I began to build on the fact that man grew up among animals. I liked the environment in which Mowgli lived. It is a connection with nature. I am still inspired by this, trying to convey the plasticity of animals, how they move.