How to write a dance review
How to Write a Dance Performance Review Like a Pro
Dance Performance Review Definition
Dance performance review is a kind of written critique that is aimed at evaluating the techniques, atmosphere, and aesthetics of concert dance. Dance performance is usually supported by a set of music and can be a part of theatrical performance. A dance performance review should analyze body plasticity, movements, music, space, and time.
The Purpose of a Dance Performance Review
What, where, and when to see the dance is all about the choice of audience. The main aim of a dance performance review is to evaluate the quality of the dance and recommend it to the general public. For example, the audience of a classical ballet is wide: you can find information in the literature, see it on TV, and many people just know about its existence. But new types of dances need more time to attract the audience to visit the performance. Such reviews can be assigned in a form of essay to students in schools and colleges.
Also, you can read such reviews in various journals and online sources.
To know how to write a dance performance, read our advice below.
How to Prepare for Writing a Dance Performance Review
First, you need to see the performance. You can visit the official concert, an amateur performance in the street, or watch it online or in a recording. To be ready for watching the performance, read more information about how dancers prepare for the dance and what elements they frequently use. Search for the information about the performance and history of this form of dance. Learn more information about characteristics of the dance used in the performance. Also, to understand all details, read the key concepts and vocabulary. It is advisable to take a notebook with you and take notes during the play.
Questions to Ask Before Writing
The following questions will help you consider all necessary details while attending the dance concert and better prepare for writing the dance performance review.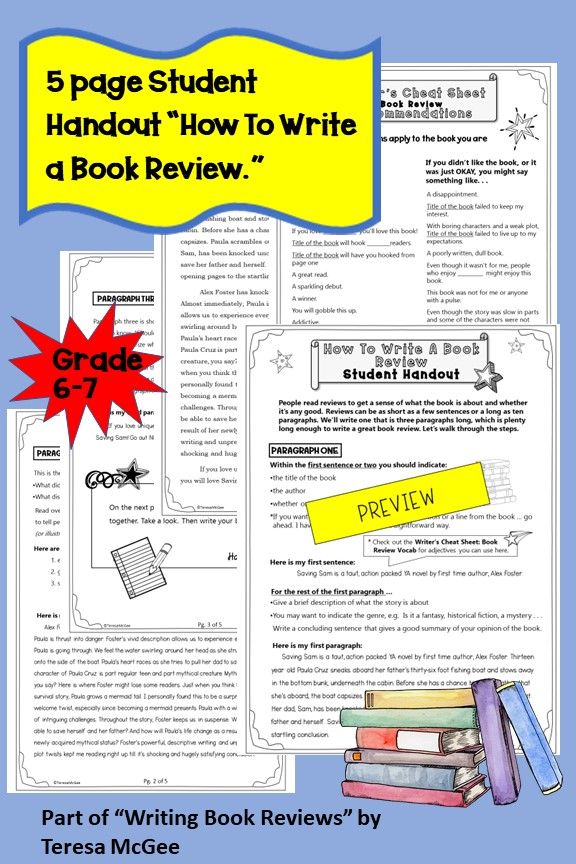 Answer these questions to make a good analysis of the dance performance.
Who are the intended readers of your review? How can you interest them?
Have you enjoyed watching the dance? Was it interesting enough to hold your attention throughout the performance?
What moments have you enjoyed the most? What movements were the most boring?
Did the dance show a certain idea or lesson?
Have the dancers' movements successfully delivered the choreographer's idea?
Have you experienced any bright emotions during the performance? What made you feel these emotions?
Has the dance told a certain story? How have you understood this?
Is there any historical background of this dance?
What is the artistic form and genre of the dance?
What elements of the performance (music, light, scenery, costumes) have impressed you the most?
Can the dance be referred to traditional dances? To what ethnic group or culture does it refer to? What stylistic elements does it have?
What musical accompaniment does the performance have? Does it fit the performance? Why does the artistic director use this particular music?
How did the dancers perform? Have they used only certain parts of their bodies? Have they moved synchronously?
What dancer was the best? Why?
What was the mood of the dance? How can the dancer's energy be described?
To what kind of audience can you recommend the dance performance?
Dance Performance Review Writing Steps
Step 1.
In the introduction, give a general description of the dance performance. Tell about the name of the performance, the choreographer, the place where the dance performance took place, and the dance style (contemporary, ballet, traditional dance, etc.). Also, it will be good to mention other performances produced by the choreographer (artistic director). If the dance has a historical background, briefly tell about it and previous productions.
Step 2. In a few sentences describe the atmosphere that created the performance and put emphasis on three characteristics that attracted the most attention. Evaluate the costume design, light, decorations, and musical accompaniment.
Step 3. In the next paragraph, try to interpret the dance. Tell about the socio-cultural background, the context (story), and describe the genre and style. Think about what the artistic director tried to convey with the artistic tools. Describe the elements of the dance and how it contributed to the overall performance.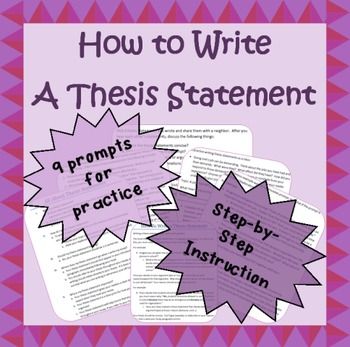 Step 4. Evaluate the input of the dancers in the performance. Describe the techniques, level of training, and charisma. Mention the names of the leading dancers and their characters' names if their dances were connected with certain characters. Describe how dancers interacted with music and each other. Pick only those moments that amazed you.
Step 5. Share your own vision of the dance performance. Focus on the most impressive moments keeping in mind your intended audience. Describe strengths and weaknesses of the dancers' performance, organization, choreography, and all production elements.
Step 6. In the conclusion, sum up your impressions about the performance. State to what kind of dance lovers you can recommend this performance. "The effect of the dance is fascinating. The music accompaniment holds you in tension and the dance makes you feel in the realm of gods."
Step 7. Correct the mistakes and edit your final draft.
Make sure that your position is not biased and all your statements are supported by the evidence.
Dance Performance Review Sample Analysis
The best way to improve the quality of your review is to read some good music performance review samples. In the following picture you can see one of the samples with comments from our expert. Consider the important moments that should be described in your review and you will write the best review possible. Also, don't forget to check other samples on our site to have a better idea on how to write great dance performance reviews.
Click the images to see their full size.
Dance is not just a physical phenomenon, it's a social, cultural, and historical product. Dance performance review is a great tool for understanding the art of dancing. Our advice and samples will teach you how to write a dance performance, so you will be ready to share your opinion about the dance performance you have seen with the public.
Good luck!
You can read how to write a music review on our website.
5 Tips on How to Write a Dance Review with Sample Paper
There are many types of review papers that critics write. Musicians write music reviews, movie critics write movie reviews, and dancing enthusiasts write dance reviews. Writers can write music and movie reviews even if they are not experts or fans of the mediums. When writing this type of paper, however, the reviewer should have at least a basic background in dancing to be able to compose a meaningful and well-written paper. Still, teachers may still ask their students to write dance reviews. A student without any knowledge or interest in dancing will have to quickly learn how to write a dance review. Read through this article to get some tips on how to write a dance review.
What Is a Dance Review?
A dance review focuses on evaluating a dance performance. Similar to music, this form of art is subjective.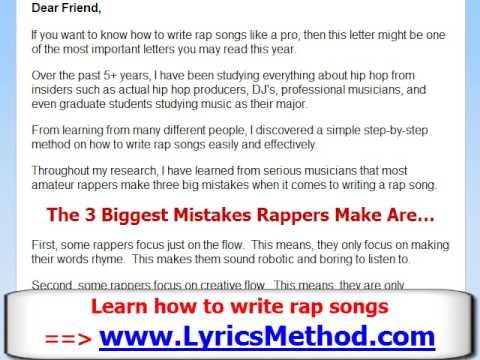 A genre of dancing may look dreadful to others and amazing to some. This is why it is preferable that someone who has abundant knowledge in dancing and its genres, write this type of paper. Individuals who have no prior knowledge about dancing will have difficulty understanding how to write a dance review. They may look at a dance review template and find unfamiliar dancing terms.
Knowing how to write a dance review is essential for a reviewer since they are going to rate the performance and tell readers if it is worth watching. A dance performance may have a story-telling component, a reviewer who knows how to write a dance review will analyze how the dancing resonates with the plot. The reviewer should also discuss the performance's choreography, costumes, props, music, lighting, and other technical aspects. This is why reading articles to learn how to write a dance review is essential.
Tips on How to Write A Dance Review
A dance review is a review paper similar to movie and music reviews.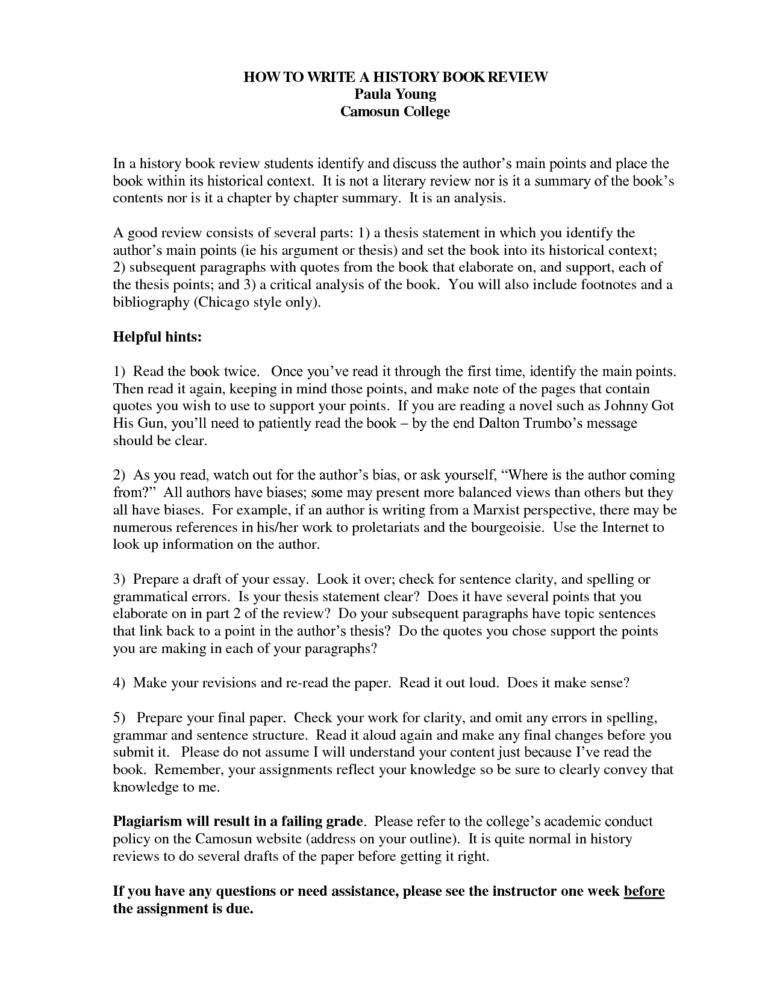 Knowing how to write a dance review will teach a person how to write other review papers. The difference will be on the subject of discussion. Dancing has many genres or forms such as ballet, ballroom, hip hop, and more. One thing to note in writing the paper is that reviewers should construct their reviews in a simple manner. Reviewers can look for a standard online template and follow it. This will help readers easily understand the paper and avoid misinterpretations. Here are some more tips on how to write a dance review:
1. Attend and watch the dance performance
The first and most important tip is to attend the dance performance. This is crucial especially if the performance or the show is only available for a limited time. Of course, due to the Internet becoming a basic necessity , the reviewer may be able to watch the performance online. However, watching a live dancing show will give a reviewer more things to talk about. They will be able to see details that will often be unavailable when watching online.
Reviewers should consider this tip on how to write a dance review as the first step of writing the paper.
2. Write down notes during and after the show
While watching a performance, reviewers should actively take notes. This may be difficult to do when a reviewer is watching a live performance since they won't be able to pause or rewind a particular part. To solve this, a reviewer should bring a template that they can look at while watching the performance. The template can be a simple questionnaire that the reviewer can use as a reference when taking down notes. The template can include questions like:
What is the main plot of the show?
What is the title of the show?
How skillful are the lead dancers?
Does the set design fit the story and theme of the performance?
What form of dancing did the performers dance?
Which part of the performance is the best?
3.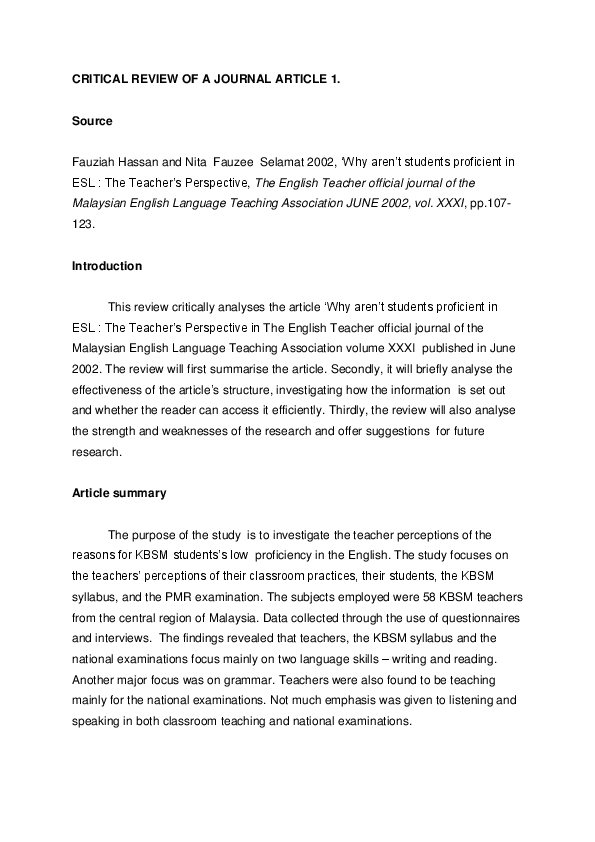 Research about the performance
Doing background research is an essential step for any written works. The reviewer should research the dancer and the choreographer. A reviewer may notice that a dancer is not performing well, further research may reveal that the dancer was suffering from an injury during the performance. This can change the whole perspective of a paper and the reviewer might need to revise some of their notes. Researching sample templates can also help a reviewer construct a better paper. They may even find a more effective dance review template to use. 
4. Look beyond the dancing
The reviewer should look beyond the dancing and observe the other aspects of the show. The main part of the paper should be the evaluation of how well the dancers performed a specific dance form. However, the paper should also include feelings that the dancers express while dancing. How the change of music tone affected the dancing's tempo. The reviewer should include a question like: "what is the message behind the dancing performance" in their dance review template.
5. Proofread the dance review
The last tip is finalizing and proofreading the paper. A reviewer can do this by using applications to check for grammatical and typographical errors. They can let the paper sit for a while and maybe look through their template to check if they missed any vital information. Once the reviewer has rested they can check their paper with fresh eyes and locate any mistakes. This is also the time to fact-check  the paper. If a reviewer is really dedicated to producing a high-quality paper, they can opt to hire a professional proofreader to proofread their work.
Dance Review Sample
A reviewer can watch a dance performance live or online. Online dance performances give reviewers the option to rewatch and analyze the performance carefully. Here is a sample dance review of a ballet youtube video:
Review of Sergei Polunin's "Take Me to Church" Dance Performance
Sergei Polunin's "Take Me to Church" was an entrancing composition.
Director/photographer David LaChapelle directed the emotional performance and director/actor Jade Hale-Christofi choreographed the fluid but structured movements. This artistic composition used Hozier's hit song "Take Me to Church". The channel David LaChapelle Studio released the performance video on Youtube on February 10, 2015. The performance only presented a single dancer, however, Sergei Polunin was more than enough to express the ecstatic beauty behind the darkly-themed music.
Sergei Polunin's entrancing performance manifests his mastery of ballet and his own body. Certain parts of the performance showed Polunin leaping into the air as if gravity gave him permission over it. From the fluidity of his footwork and the graceful movements of his arms, one can notice that he has taken the song to heart and is expressing its meaning through his body. His excellent physique also aided in the aesthetics of the composition. It was as if a classic painting came to life and began dancing to his heart's content.
The setting for the performance was an empty church, rid of its cemented walls, glass mosaics, and large altar. Polunin was dancing inside the wooden church structure, its empty halls - his playground. Looking deeper, one can notice that the wooden walls acted as barriers to stop Polunin from dancing any further. It was as if he was imprisoned, attempting to express himself, yet the church's wooden walls forbade him. There are also parts of the performance that implies the character's frustration. As Polunin leaps forward and closes in into the wooden walls, he places his arms over his head and grabbing his hair in frustration. This detail makes sense since the song "Take Me to Church" is about the singer Hozier's frustration towards the persecuting eyes of the Catholic Church.
Sergei Polunin also showed his raw strength during the parts of the performance where he is lying on the ground. He is able to move his body without effort, lifting his torso only through the strength of his core.
There were also parts in which Polunin drags his lower body through the raw strength of his arms. This strength along with his flawless agility astonishes the viewer and sends them to a trance-like state, in awe of the artistic athletics that Sergei Polunin demonstrates.
Sergei Polunin's "Take Me to Church" is a masterpiece that any art enthusiast will appreciate. It showed the amazing athletics a person can do with their body. It succeeds in captivating the viewer using the dancer's athleticism and skills alone. The combination of the emotional music and the skillful performance created a magnificent work of art that transcends any of the modern dancing that pop culture has produced. Sergei Polunin's performance gave justice to the beautiful ballet dancing form. It is emotional, entertaining, and captivating to the soul.
Dance Review Paper Writing Service
The tips on this article and the sample paper should help any reviewer write a well-written review paper.
However, some still find writing a complicated task. To solve this, a reviewer can find writing services online such as the ones available in CustomEssayMeister. Individuals can hire writers to create custom essays and other types of papers. Students who are having a difficult time completing a paper can rest easy and let professional writers do the work. Students can set deadlines and our writers will provide a high-quality paper.
Written by
I am a content manager from California, US. I started as a content writer intern eleven years ago and became a content manager six years after. I joined CustomEssayMeister five years ago and enjoy being a part of the team every day.
Reviews | Ritmo Dance - Dance school for adults and children
Mikhail
I study with Kostya and Sasha. Very technical teachers, and they try to convey to us all the nuances. And it's also fun and comfortable with them outside of class too - open guys with whom it's very easy to make friends.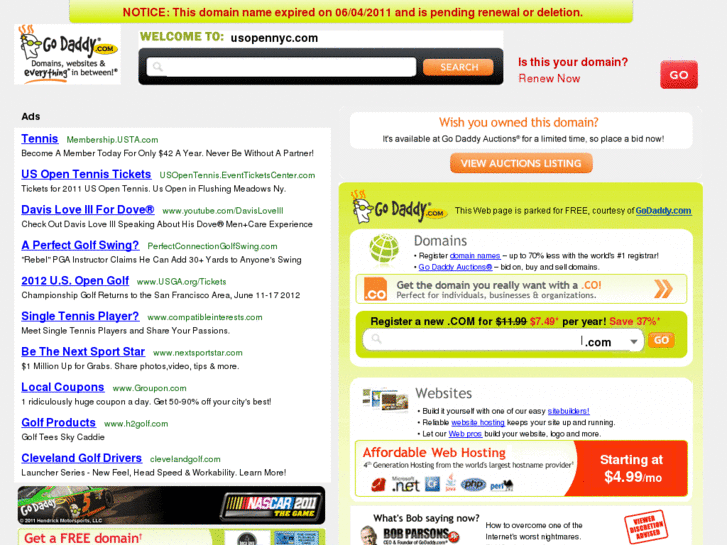 4 - super
Anna Tryapkina
Many thanks to the school for this express course, it was a great idea, thanks to Wilberto for the incendiary lessons, I don't know how he does it, but completely unnoticed you start to complete all the steps and turns there is a frequent change of couples in the lessons, so you won't get bored and stand on the sidelines 4 days off and you are ready for discos, open-s and classes in existing groups work, but the course gives an excellent base! So all to Wilberto!;)))
5 - great
Katya Kruglikova
I've been working with Masha Dovgopolova for several years, I go to her both for strip and contempo. I got there for the first time completely by accident and since then I have tried not to miss a single lesson :) Masha is an amazing teacher who not only teaches, but also inspires! Her lessons are absolutely different from other classes in these areas, even Masha selects special music.
She puts a piece of herself into each of her students. And besides the fact that she is a wonderful teacher, for all of us she is also an amazing friend :))
Ritmo dance is an amazing place with a special, homely atmosphere. For the creation of which I would like to thank Vika Shcheglova, an incredibly positive and incendiary person))
5 - great
Lina Ilnitskaya
I haven't been to school for a long time and I miss you terribly! When I came, a lot has changed, but everything is the same dear and homely)) There are a lot of new teachers, and everyone is awesome!!! I can't imagine where else there is such a place where so much energy, positivity and dance would be concentrated =) It's such an impression that our school has gathered all the coolest specialists from everywhere! From the moment I met Rhythmo-dance, the atmosphere of the dance captivated me with my head, with each new lesson I fall in love more and more irrevocably!
Unfortunately, I'm not familiar with everyone yet, but everything is ahead) I was at Lena's dancehall and waacking class - charged specifically and for a long time! Time passes unnoticed, the lesson is explosive, Lena is just a miracle!!! Thank you! =)
5 - great
Katrin Merkulova
I feel great sympathy for all the teachers of the school and I am ready to subscribe to every word said above, especially about Vika! But still, I have a special love for my bachata teachers, Kostya and Sashenka - I have never met a more danced and tender couple! They are always ready to help us, who are still learning the basics ;-) they will always show, explain and make sure that the material is learned correctly, even praise! I love this cute couple :-D
5 - great
Mariska Ivanova
I've been going to do this for a long time, but all hands never reach;)
I would like to express my deepest gratitude to the most professional, smiling, positive, patient, friendly and wonderful teacher letters) dance school "Ritmo Dance".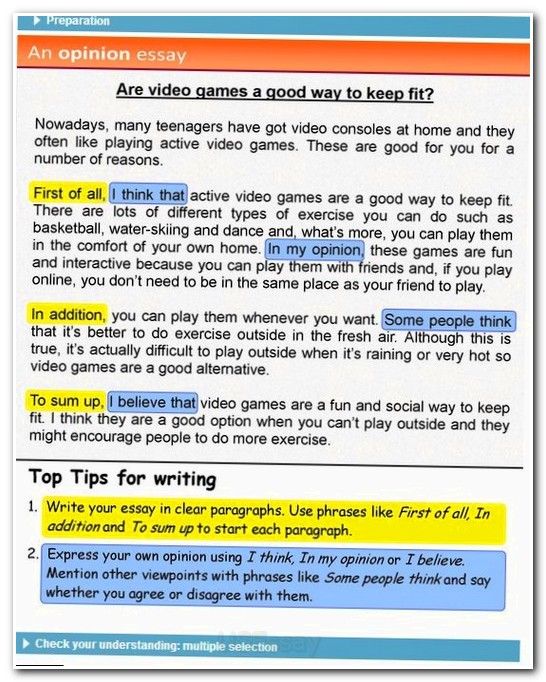 You always go to his classes like a holiday, sometimes you even fly headlong to have time to work out at least an hour and learn a couple of new movements, enjoy the music and the atmosphere of warmth and comfort in the dance hall. They will explain everything to you intelligibly, tell you 555 times and repeat the same number if something is not clear, they will approach everyone, correct and give valuable advice on how to make this or that movement, and in the end they will definitely praise and say "well done!".
And even if dancing with Kizomba's guru, Cabral, something may not work out for you, you will get confused in your legs, do not do what you need, or maybe you will dance just super, at the end of the dance, Cabral will definitely praise and say: "you are a great fellow! " ;)))
P.S. I wish every student to find a truly worthy dance teacher and I think that I was very lucky with the teacher.
5 - great
Asya
Dancing has always attracted me, but I just couldn't decide on the direction .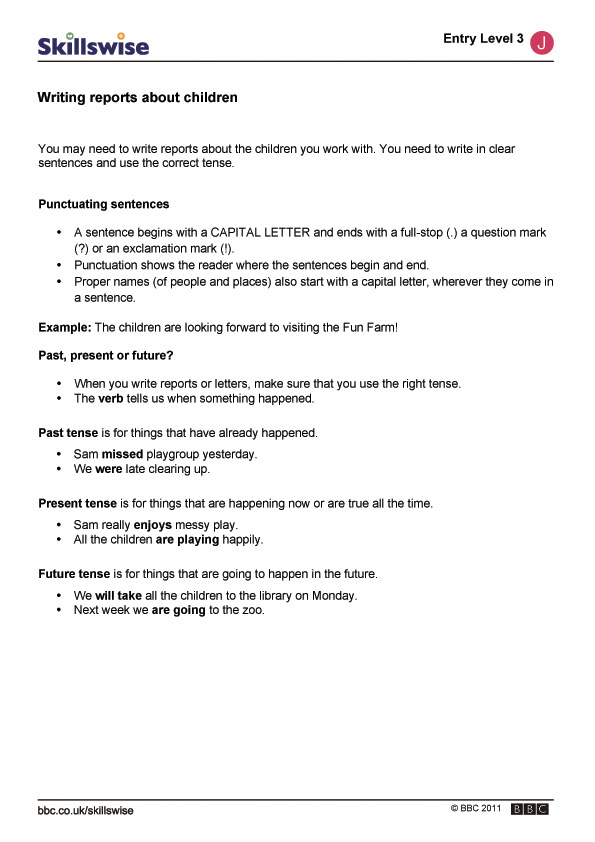 . and then my friend advised me to pay attention to reggaeton .. Throughout all the classes, I felt a sense of celebration, joy and mega energy does not leave, but only multiplies!)) And along with this, Vika is the most wonderful teacher and choreographer! She will teach anyone to dance) Vika is not afraid to experiment, does not stop there, and all her bundles, the numbers are somehow special, not like the others, memorable and they simply cannot leave you indifferent! After Vika's classes, you want to dance always and everywhere!!))))
4 - super
Olga Timofeeva
When I first became interested in reggaeton, I wanted to go to one teacher, but by the will of fate I got to Vika Shcheglova. Since then, there has not even been a thought to change it to someone else. She is the best teacher who knows how to combine technique, energy, mood and culture of dance in her classes. He always focuses on the group and gives everyone a task according to the level, being able to lead from simple to complex.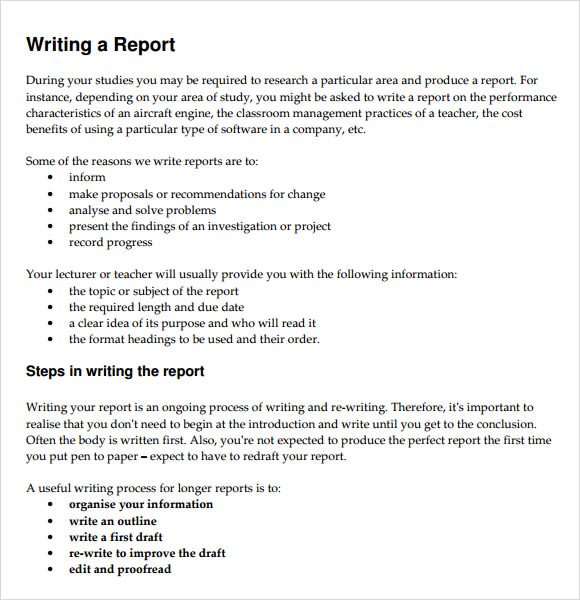 You see how Vika dances - and you want to study further and more. You see your successes made with Vika - and the desire to develop in dance becomes even stronger.
Moreover, each lesson is really a boost of energy and fun! I never want to leave)
5 - great
Nina Krasnova
I used to study a lot with the Cubans and could not even think that a Russian girl could compete, and in some ways even surpass them! And our Vika is a clear example of this !!!!
Her classes are at a very high level, charged with positive, and most importantly, Vika is always full of new ideas, does not stand still, and also gives her dancers the opportunity to realize themselves at competitions, performances, parties.
and I will add that the ritmo dance school has a very friendly, almost homely atmosphere, so it pulls you to classes, but you don't want to leave))))))
5 - great
Irina Prober
I would never have thought that in a mountain hike (already 3 categories of difficulty)! I will need the skills from kizomba and MTVstayl that I got from you! Thank you!
Irina Ponikarovskaya
Not so long ago I went to this school for bachata classes with Sasha and Kostya.
I love the way they teach! Each lesson is productive, with smiles and positive, that you want to come to classes again and again))) For those who do not go to bachata yet, I highly recommend, great teachers))
5 - great
Maria Parkhomenko
I recently came to RitmoDance for a kizomba class with Cabral. I never thought that dancing was such a drug. Once you visit, you can't refuse again. It happened to me as well. When I get to class, all the problems and fatigue of the working day simply disappear, and I forget about everything. Emotions are just overwhelming. Thanks to professional teachers Cabral and Vika, it is impossible not to learn how to dance. In addition to the general kizomba group, we have formed a team of kizomba ladies led by Vika Shcheglova. Vika is wonderful, lively, incendiary, she moves smartly, it is impossible to take your eyes off her plasticity! She is a very attentive teacher, she will always support and rejoice at the success of each student, help to cope with difficulties and mistakes.
She teaches us feminine style which is very important in kizomba! There are always new movements and interesting combinations in classes and rehearsals. Thanks to Vika, we learn to control our body, move beautifully, learn to be feminine, sexy and plastic, and also feel the music. Coming to general classes with partners, we can already show off our skills))). Dancing is liberation, self-confidence, beauty of the body, sparkle in the eyes, new emotions. I could not believe that I could dance and even perform! Thank you, thank you, thank you to the school and teachers for this invaluable experience and the joy of life that you give!!!
5 - excellent
Ekaterina Ptichkina
In our dance school, I study only with Vika - the best reggaeton teacher in Moscow) those who attended her classes will agree with me!! The most important thing is that with Vika we never stand still - we are constantly preparing for some kind of competitions, performances, which motivates us to practice regularly and not miss training - which means that we are guaranteed to receive our portion of positive and good mood! Thanks to Vika, I fell in love with reggaeton, and when I hear music, I always want to jump into a dance!!! I advise everyone!!!
5 - great
Kozmic Queen
I've been going to reggaeton for 2 months with Nastya Ivanova.
She is an excellent teacher! There is a great atmosphere in the classroom. He explains and shows everything very well, even beginners can master not very simple movements. And, what is very important, plasticity is developing, even if it was not there!)
5 - great
Ekaterina Los
Excellent school! I always come to dance with pleasure and leave with a great mood and a charge of positive emotions! Very often discounts and promotions, which is very pleasing !!! For the first time I came to this school for strip plastic surgery, I really liked it! Lerochka and Maria will teach plasticity, femininity and seductiveness! Girls will always come in handy! I looked at Zumba and also really liked it! Fun, incendiary, effective for a beautiful and embossed figure! I recommend it to everyone!!! And the teachers are all very cool! Natasha is super, positive beauty! Nina, tireless energizer! Roma, charges with his energy! Of course, Vikulya is an excellent teacher, cheerful, responsive and loves her work and all her students! Always comes up with something interesting for us.
Thank you all!!!
4 - super
Anna Nekrasova
Vika is cool! And her classes are great! Especially reggaeton! This is actually my weakness. I have been going to her for the second month and I really feel how my BOOTY have begun to live their own separate life. Sometimes there are such moments that they will catch somewhere "el ton" and everything, trouble, rushed.)) And there is nothing to pacify them. And you'll be lucky if it's somewhere in the club, otherwise it happened that you were going to the subway, and there some Don Omar was caught in headphones. Okay, that's all I'm talking about myself and about myself. Vika is one of the best in reggaeton (although for me she is the best!), and she shares these skills with her students with pleasure, which is sometimes not easy. But we try!))
5 - great
Anastasia Solopova
I love this school!!! I started going to Kostya with Sasha - a beautiful, sweet, gentle and charming couple! They will explain everything perfectly and clearly and make sure that everyone understands, it's simply impossible not to do it, I love them! Then I started going to Leandro for salsa and bachata: Leandro is great!!! The classes are always fun and active, constantly new movements and ligaments.
And today I was at Vika's reggaeton... Vika is just a super-teacher and mega positive!!! He charges everyone with his positive energy, a great mood after any class is guaranteed :)
5 - great
Olga
This school has wonderful teachers, true professionals! In the classroom, you get not only a charge of vivacity and energy from incendiary dances, but also a lot of positive emotions. There are also various discounts, and if you plan to practice for a long time and often, you can do it at a very favorable price. To all this, add the fact that you can walk from the metro to the school in 2 minutes, and you will get the perfect dance school, which is worth a visit!
4 - super
Aliya Roshchina, Nastya's mother
Arishka impresses with her grace and plasticity, which encourages us-office-jammed young ladies to strive for her classes. Irishka brought me back to life during stretching yesterday, putting pleasant flexibility in my body))) My daughter goes to children's rhythm, adults are not allowed there)))) but I judge by the child and by personal feelings: Juliet is very kind and open, the kids are drawn to her , they love her, but you can't deceive children, so we will regularly go to baby classes.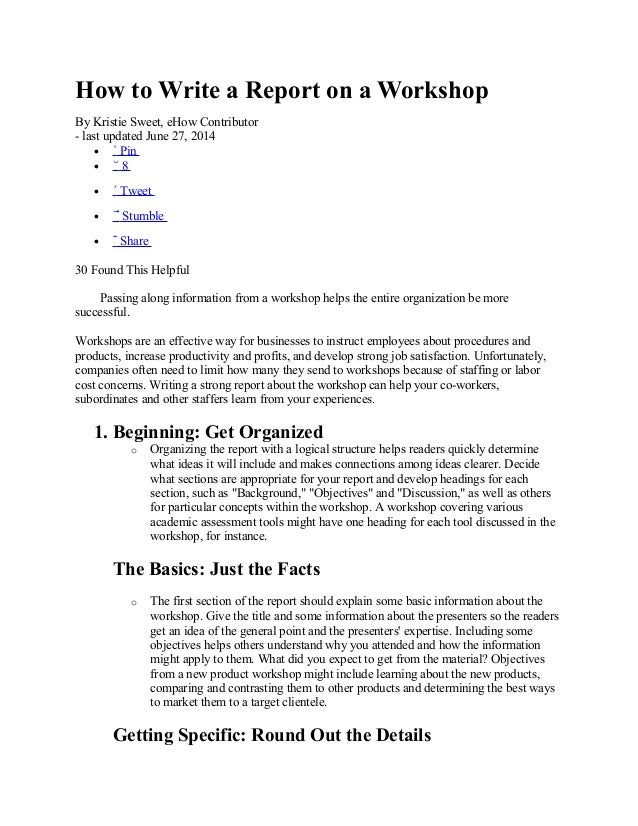 Moreover: Juliet always tells in detail what they do and will do in the classroom. Hope we get to see our little ones perform soon! Vika... Vika-lighter!!! To be honest, I don't like reggaeton. I went only because of her, I don't know how she does it, perhaps, hypnosis, but in the classroom there is such a drive, such energy that you go home and dance)))) In general, each teacher is unique with something of his own, but what what unites them is a crazy love for their work, for dancing! You can see it, you can feel it, it's what makes you come back again and again!
5 - great
Alexandra Evteeva
Wonderful dance school! I came to the first lesson in the summer thanks to the ongoing campaign and didn't even think that it would take so long) In reggaeton classes you get an immense boost of energy, because Vika is not only an excellent choreographer, but also a super-positive person who gives herself in class without a trace.
The charismatic Leandro opened the world of bachata and salsa for me. And it's also very important that a lot of events are held at the school even outside the schedule - open lessons, parties, master classes, which unites us even more) Thank you!
5 - great
Oksana Dmitrieva
I really like dancing at the Ritmo-dance School. I go to reggaeton with the wonderful Victoria Shcheglova, she teaches great classes, a mood lift for the week ahead is guaranteed, a very pleasant and positive atmosphere, I recommend it to everyone, you won't regret it!))))
5 - great
Yulia Bykova to many teachers at least once I came to reggaeton, but none of them hooked me as much as Vika! And not a single Cuban (Cuban) can compare with her-). A very incendiary and charismatic little man! With her it will always be interesting and fun in the classroom. Vika is very invested in her students and in reggaeton in general, which can be judged by how many events she organizes.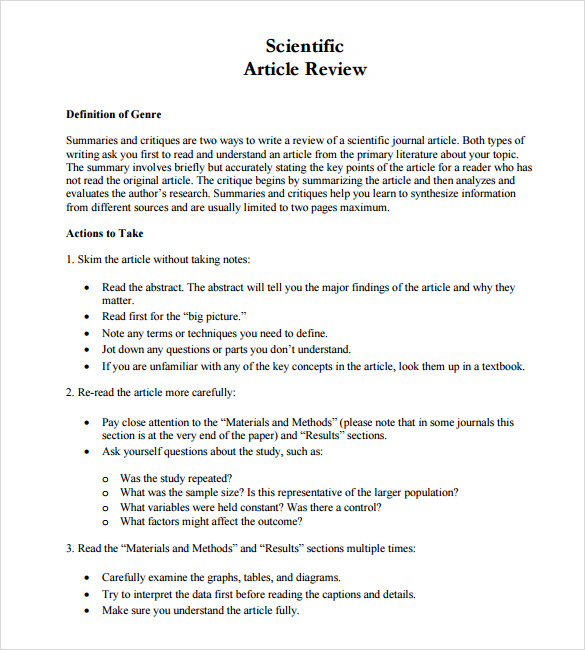 I highly recommend Vikul. Come to class, you will be 100% satisfied!;)
4 - super
Victoria Pobeda
I have been studying oriental dances with Olesya Astman for half a year. Olesya, our oriental diamond :). From the first lesson, a part of my heart is given to the east. She patiently teaches us oriental grace and charm. Of course, it can be difficult to master movement, shaking, but Olesya does not leave us, she will explain everything, put it into pieces. And by the end of the lesson, we are getting closer to revealing the secrets of oriental dance. For those who haven't been there yet, I highly recommend it. With Olesya, you can not only learn the technique and dance the East with Russian flavor :), but become a mysterious oriental dancer.
Victoria Ponomarenko
I have been studying Ritmo-Dance not so long ago, but I want to note that every teacher of this school is worthy of praise!!! Insanely good Vika with burning reggaeton, a wonderful couple of Sasha and Kostya, who give themselves without reserve to the gentle and sensual dance of bachata, stunning Maria with strip plastics and stretching, Dana with cheerful, incendiary Brazilian rhythms, and it is also impossible to ignore our professional dancer from Cuba by everyone Dear Leandro!!! I go to classes with all the teachers! I am very glad that I fell into the hands of professionals.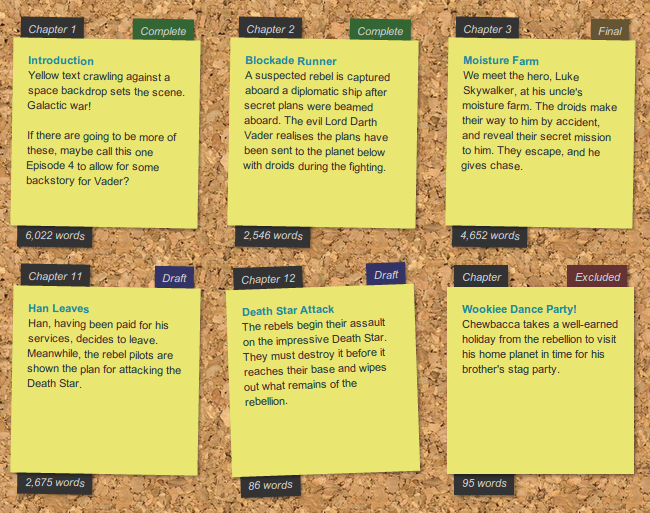 I hope that all our teachers will surprise us for a long time with new, bright dances and ideas.
5 - great
Polina
Only from classes with Vika))) Actually super!! I would like to express my deep gratitude to Vika for her excellent reggaeton classes. A sea of ​​emotions, positive, good mood. After her classes, you are charged with such energy that you want to go to the dance every day. This dance is impossible not to get sick. Vika is so energetic and positive that it is impossible not to love her, she is a lighter girl)) I would also like to mention Irina Sukhorukova. Ira, I believe that after stretching with you, I will succeed and I will sit on the twine)))
5 - excellent
Anna Afanasyeva
Crazy movements, everything is soaking wet!! T-shirts and pants can be squeezed out!!!! Positive energy for the whole evening!
A huge THANK YOU to Natasha! And special thanks for the re-inclusion of my favorite track sexy movemento!!!!
5 - great
Natasha Grodetskaya
I remember when I came to Vika's classes for the first time, I was very surprised at how much energy and positive this petite girl has! Ohhh, and how Vika explains the elements of dancing .
... you must see and hear it)! You start to see yourself from the side and everything becomes more obvious and ... very fun))! Vikulya, you are so energizing, thank you!!!!
4 - super
Elena Golchina
I would like to recommend my reggaeton teacher and choreographer Vika Shcheglov to everyone...
Vika is a strong, professional teacher, one of the best in Moscow Cuban dancers themselves talked about this)! Classes are pure pleasure, a lot of positive! Vika charges us with her crazy energy, good mood! This is a bright, understanding, kind person. From the first lesson, Vika conquers with her cheerful smile)) Vika is loved by ALL of her students!!! Vika, boundless gratitude to you, for everything that you give us, for the fact that we have you!!!)) Creative success, inspiration and conquering everyone and everything!)
5 - great
Elena
I've been passionately fond of reggaeton for a long time, I got to classes with different teachers.
Before I met Vika, I had a biased attitude towards Russian Latin teachers. But one day I saw a video from the performance of Vika's girls, found out who the teacher was and came. And I am very happy about it, I get a lot of pleasure from learning. Vika is distinguished by a very positive energy, a lot of ideas, a sense of humor, Cuban enthusiasm .. She always cheers up and is fluent in Russian
5 - great
Anna Alekseeva
Magnificent, professional, charismatic Leandro! Very, very fond of his group and the classes are always sold out. Classes are fun, easy, with good humor. Always a good mood reigns in the hall! After a hard day, this is exactly what you need. 10 points to him from me!)) And how good and every day our partners are dancing better and better!))
5 - great
Anastasia Tarantulova
Special THANKS to the teacher of belly dance, stretching and Pilates OLESA ASTMAN!!! Olesya is a very talented, wonderful and competent teacher, she knows many styles and directions of dance, and just a wonderful person!!! In her classes, you forget about everything, your mood rises! Immerse yourself in the world of dance, plasticity, femininity and beauty!!! In addition, the figure, posture improves .
.. !!! *) THANKS!!!!!
5 - great
Elena Smirnova
Personally, the atmosphere and the people are important to me. I got into school by accident. I've wanted to dance for a long time, but kept putting it off. Having bought a subscription for a promotion, I thought, "I'll go, if I like it, I'll continue to study." And I liked the atmosphere, the people. The manager relieved stress from the first words. And teachers, self-doubt. You come and stay for a couple of hours, and then the guys are invited to the disco to dance. I want to come back to Ritmo Dance and come not only to study, but also for positive emotions!
5 - great
Pavel
And I go to salsa and bachata with Leandro. Good mood in the classroom after a working day is guaranteed!)
4 - super
Marina Gordneeva
In rhythm dance I go to bachata and reggaeton.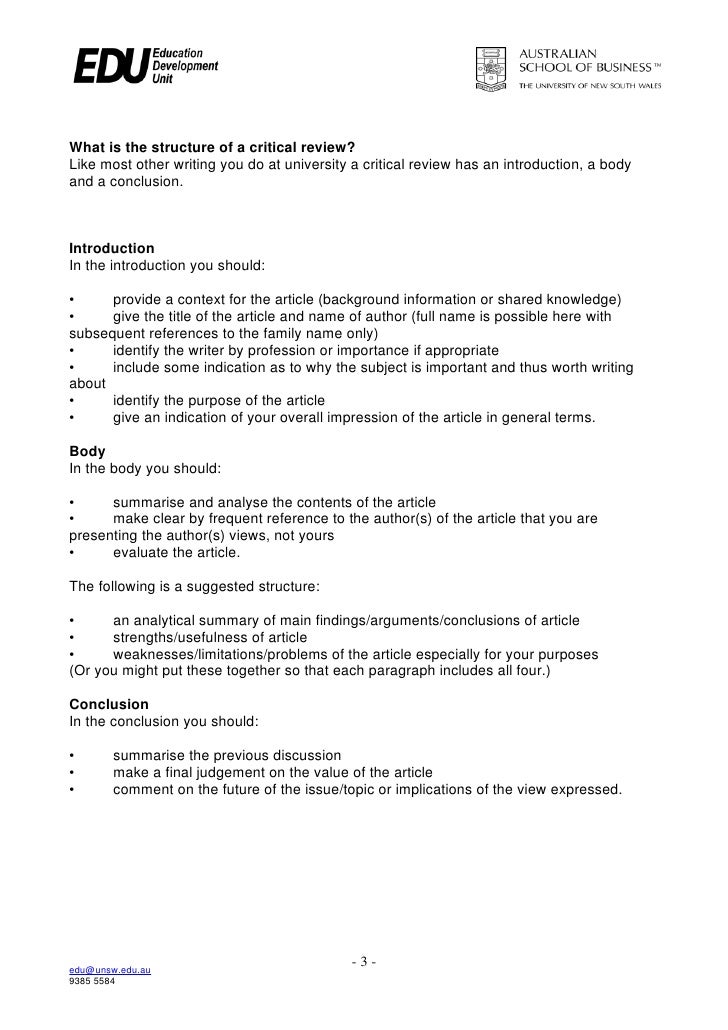 Sasha s Kostya is a mega positive professional and cool couple! We were taught to dance and understand music, we don't have to be bored in the classroom: new elements will be added, the dance will be complicated, and all kinds of styles will be demonstrated. You don't want to leave there! Sasha still has great reggaeton: we are working on the movements, learning new chords, and of course, without stretching, nowhere! Such plasticines come out, oh, a little more, and maybe I'll sit on the twine. I also visited Vicki for reggaeton and booty dance. This is also such a thrill! She sees in everyone what comes out, what doesn't, praises, helps. She shared with us the secrets of finding that very mysterious muscle, so that on New Year's holidays, after the reggaeton intensive, the muscles tensed, the shaking was a success. And when something starts to work out, then that's it, just the star of the dance floor. So there are enough positive emotions at school! The classes are all great!
5 - great
Margarita Nor
I'll start from afar.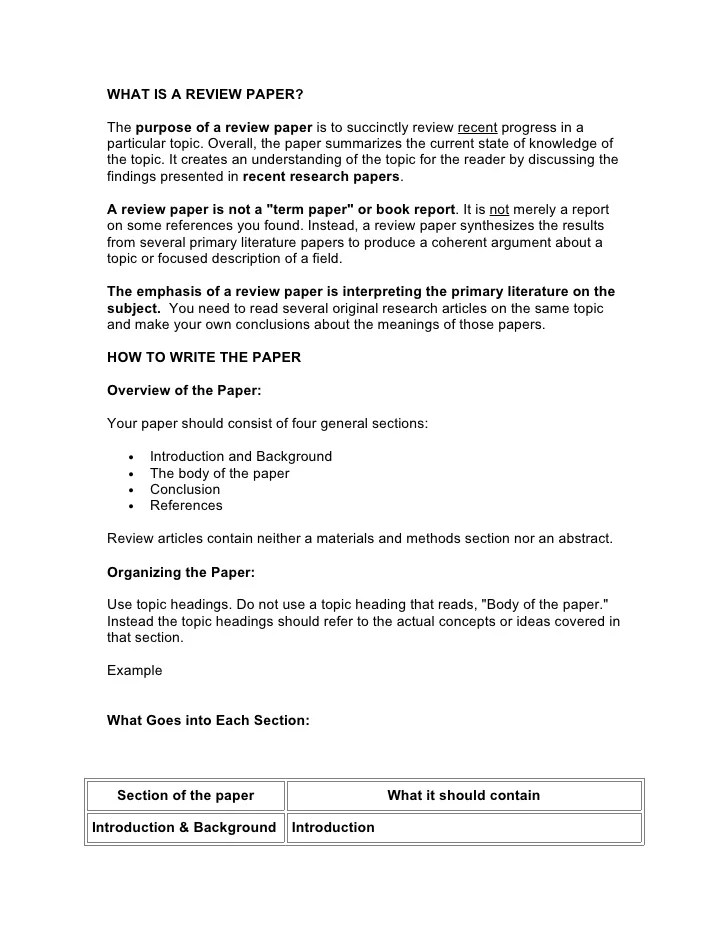 As I remember myself, childhood, adolescence, youth and to this day, I loved and still love listening to music. Oddly enough, my first dance in my life was the lambada. At that time, the song of the group KAOMA ,lambada,...) became known to our country. It was a surprise to my parents and to me now why it was the lambada that made me dance. And this incident ended with my performance on the stage of a children's camp in the south of the Black Sea. Next, a school, an institute, almost like everyone else. There was no dancing in my life .. Only desire - I want to dance - but what? - it is not known. And one day a miracle happened in my life. During the early 2000s, Internet communities gained immense popularity with a huge variety of music and clips. In 2009year I learned that there is such a dance and musical direction as REGGAETON)). This dance instantly resonated in my heart. Without delay, I began to look for a teacher for this dance. And fate led me - to a young, gifted, with courage and bright charisma, a teacher - Victoria Shcheglova.
Not a single dance class goes by when I don't remember Victoria and everything she taught me. After the first lesson in reggaeton, my life was divided into two parts - before dancing and after. It has become not just a hobby and a pleasant hobby, but a permanent part of life. I thank dances and music in the reggaeton style - the world of dances opened up for me. It got bigger and wider. I love salsa and bachata. And I learned about Brazilian funk. I loved and love the music of the peoples of Africa. I am grateful to the people of this continent for all the music and rhythm that we enjoy these days. And now, when Kizomba has reached us, I'm just happy. Listening to this music and learning to move to this rhythm is a gift of life. I dedicate this review to my first dance teacher, Victoria Shcheglova, thanks to whom everything that I have now has become a reality - my love for dancing ... Vika is a talented and bright star who generously shares her warmth and light with all her students .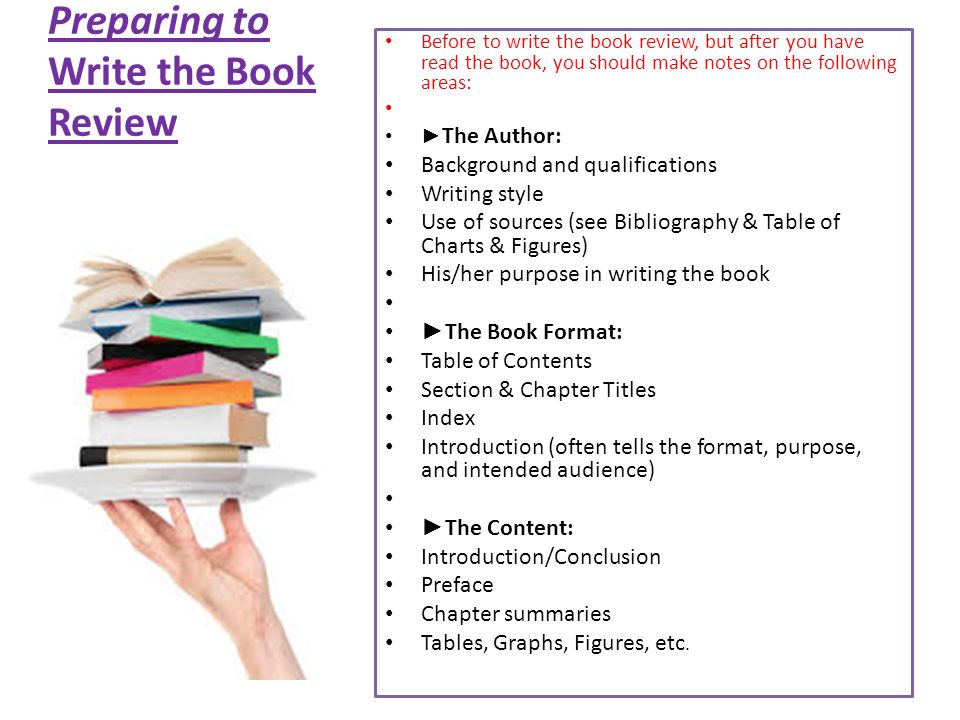 Thank you for this amazing world of dance that you give to many, which makes our life kinder and more fun!!!)))
5 - great
Sergey Selivanov
My story is this. For half a year I went to Vika to reggaeton - unforgettable classes, especially the first month) progress was every day, then there were competitions, photo shoots, joint trips with students to clubs and not only clubs, and finally it was possible to dance with skill)) Vika as a teacher finds an approach to everyone, I give a rating of 10 out of 10!) I went to Leandro for salsa and bachata. I advise everyone, classes - the highest class!
5 - great
Elena Onishchenko
George is an amazing teacher. I was delighted with the sound with him. Although he taught and explained the lesson to us in English, all the students understood, paid attention to everyone and explained the nuances of each movement.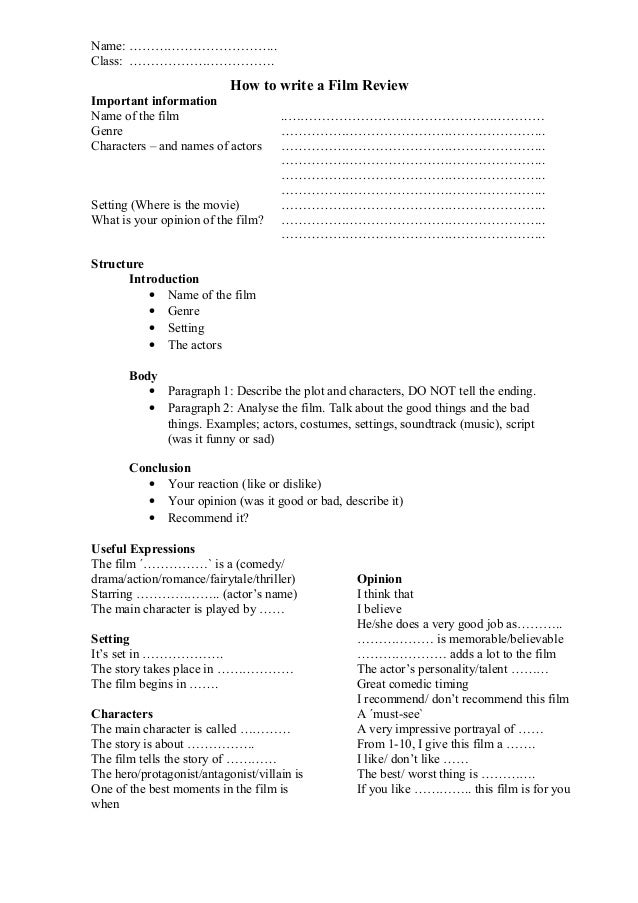 Haven't been on the phone for a year. Really a year and danced. What a thrill to relax and just enjoy the music and dance.
Thank you for the wonderful lesson))))
5 - great
RenarDance 9 dance school reviews0001
Julia Troshkina
A school in which there is a truly individual approach to each student, despite the format of group classes. Just amazing teachers, each with their own style and charisma. Here, both a person who has just started dancing or has not danced at all, and one who has been dancing for a long time will feel comfortable.
Elena Baranovskaya
A truly unique school. In terms of strip plastics, everything is intelligible and understandable for beginners. An extremely convenient payment system, the ability to work out passes (which, in principle, is extremely rare). Individual approach and pleasant atmosphere.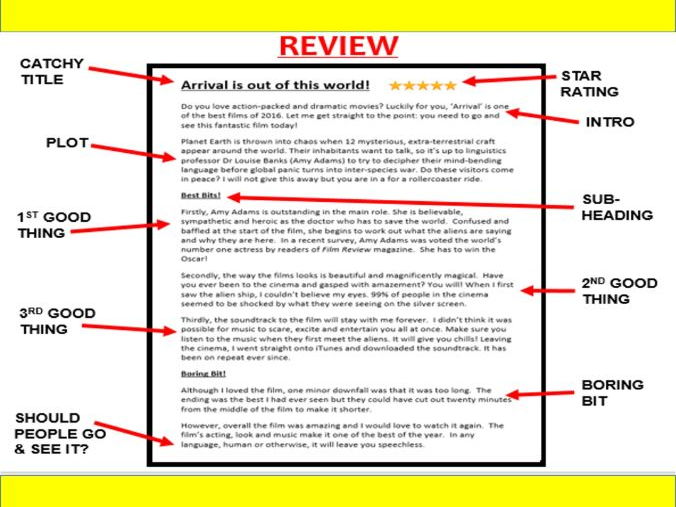 I recommend this school as one of the best, in my opinion.
Ekaterina Bykova
The main inhibitory moment was the lack of confidence in their physical. preparation and coordination, as before joining the Renardance school, she had never been involved in dancing and sports. I was afraid that I would simply not keep up with the group. The question of a good teacher was also acute. Because there was an experience of going to another dance school, where the teacher paid little attention to the students, she just danced and took a very fast pace, as a result of which I did not succeed. After such a long search for a good school, I read websites and reviews. When I stumbled upon the website of our school, I realized that what I was here for was a disregard for students and the study of each individual element until it worked out. Thanks to our Katerina for a wonderful school and lessons!
Maria Vasina
Dear teachers and students! Once I was lucky to get into our school.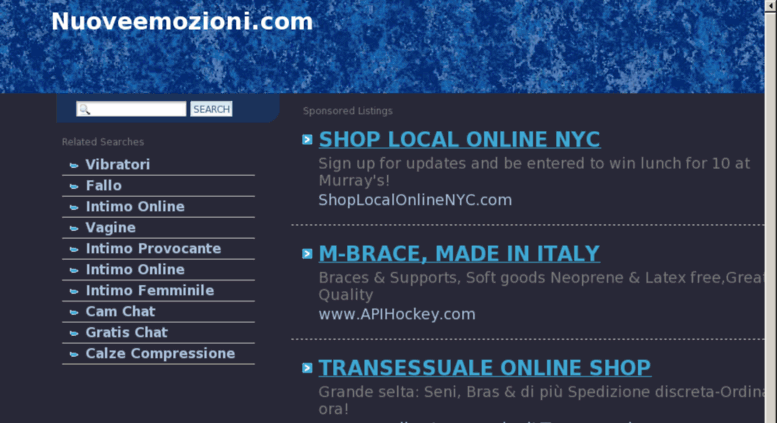 I fell in love with her at first sight. Despite the fact that I had to travel from afar, I refused to look for other establishments closer.
Maria Ushakova
I would like to express my deep gratitude to the Renardance school for the excellent organization and high professionalism of the teachers, attending classes of which allows not only to get in shape, but also to get a charge of positive emotions. Attending classes, in particular stretching with an emphasis on the back, helped me get rid of headaches and discomfort in the back. Separately, I would like to note the wonderful teacher and person Lana, after each lesson with her you feel that you are getting a little better!
Elena Noskova
I've been going to Katya for strip plastic surgery for two months now.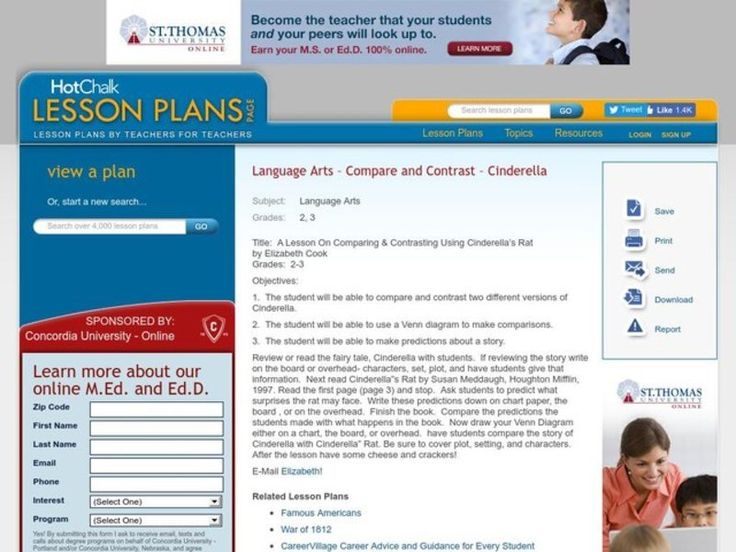 I have long wanted to learn how to dance beautifully, femininely, and when I came to the first lesson, I realized - yes, it is! It is mine! True, it still doesn't work :) But no one is going to give up, especially when you look at how gracefully Katya does it - it motivates even more. And when it starts to turn out just some kind of millimeter, you are already proud of yourself) At three classes Katya had a split stretch, it's not easy, a fact, but twine is another of my goals :) I go to Lana on Fridays (I don't know the correct name ), where we download all the most "interesting" places, when in the classroom all the places are on fire, it's really cool, especially when you notice by yourself that you start to "get together" :)) In general, I was lucky in my life that I got to such wonderful teachers and, above all, people. I hope some sense comes out of me :)
Anastasia Gladkova
I like the structure of the school and the mechanism of its work.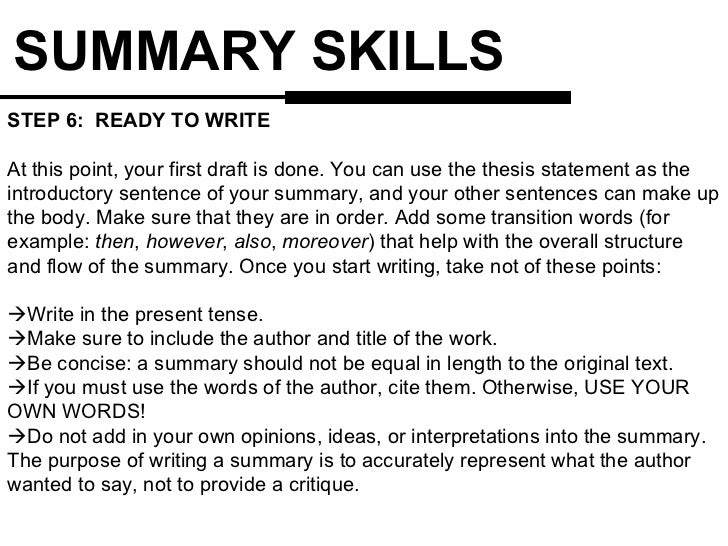 You can easily sign up and work off missed classes, quickly receive news about the cancellation or replacement of lessons. I tried a lot of different schools, in this one I found a teacher with whom it is easy and comfortable for me, and most importantly, I see the result - Lana. What I would add is a form for choosing and paying for subscriptions directly on the site)
Elena Izhbaeva
The idea of ​​dancing haunted me for a very long time, starting from the 5th or 6th grade, when I first came to the Todes concert in my city. Congenital shyness and a bunch of complexes did not allow me to start dancing at the same moment, and for about 5 years, I only attended performances of all my dancing friends.
Arriving in Moscow, I decided that it was time to change something and decided to look up information about dance schools. I came across reviews about how strict the teachers are and how morally difficult it is for an adult to start dancing.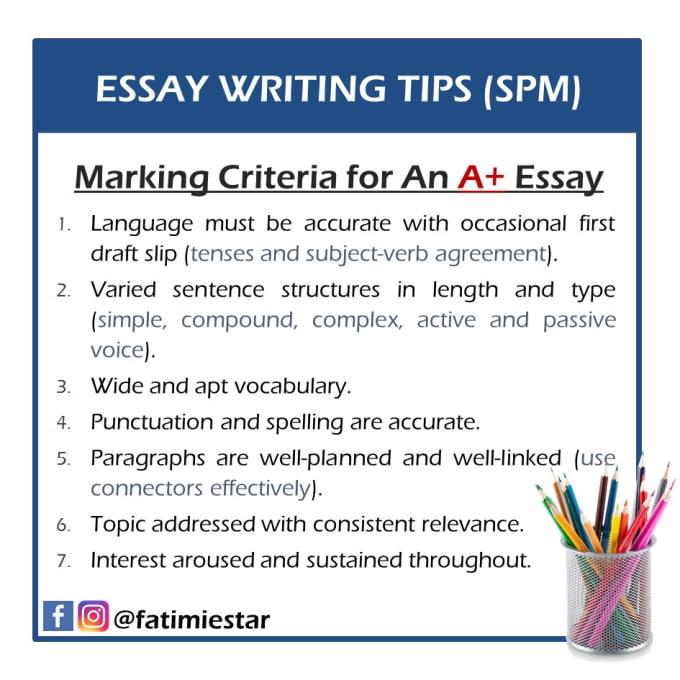 Then I got with my friend to one of the schools for a trial body-dance lesson, it's something like a lightweight ballet, as it turned out. There was a really harsh teacher there, and she managed to discourage me from looking for more than a month for 2.
And then I stumbled upon our school, read the reviews, and thought that so many ordinary earthly girls could write a lie :) So I decided, but When I came to the first lesson, I realized that I would never regret it. Thank you very much for making my dream come true!
Hope Donesco
I've been to many schools but this one is my favorite! And the prices are acceptable.
The teachers (Lana and Katya) simply won me over from the first lesson with their energy and professionalism (and a good selection of tracks - which is very important!!!), although it was not easy. An individual approach is applied to everyone when working with a group: if there are problems, they will definitely tell you how to replace the exercise or they will give you special for you, they will approach everyone during the lesson, pull them personally (at least 1 time, but believe me, this will be enough ).
If they taught a bunch, then they will again show the new ones with all the nuances, and they will not score on them and will only deal with those who have been going for a long time, as happened in other schools.
I also liked the "clean socks" policy and the shoe rack at the entrance. Classes are held in socks or special ballet shoes, and not in sneakers, which can be several pairs and all - who have been on the street and not only. And so all street shoes remain on the shelves and everywhere is clean. Just come, and then you will not be dragged by the ears from classes.
Olga Muharskaya
3 years ago I was looking for a school where it would be convenient for me to go. I didn't have a goal to do the splits, or become a ballerina, or lose weight. I was just looking for the optimal physical activity for myself. Having gone to trial classes, and remembering my childhood rhythmic gymnastics classes, I settled on choreography.
The teacher (and this was Dmitry Igorevich) was moderately strict and explained well, especially since a new group was opening - for beginners from scratch.
The first year everything I did in class looked oh so clumsy, but since I went purely for fun and not for results, I didn't get upset. But I really forgot what back pain is - they were a constant companion of my sedentary work. And then imperceptibly, from lesson to lesson, not only the movements began to turn out correctly, but I began to memorize complex combinations that had previously seemed impossible to remember.
A year ago I realized that no matter how much you do classical choreography, you won't learn how to dance))). Something needs to be added to the schedule. The choice fell on jazz modern. From the first classes, I remember one thing - I just didn't succeed - even simple hand-foot coordination. But, as it turned out, everything slowly comes, if you constantly practice. I clearly had some kind of plasticity in my movements, simple dance sequences began to turn out, and this became noticeable even when I was standing at the barre on the classics.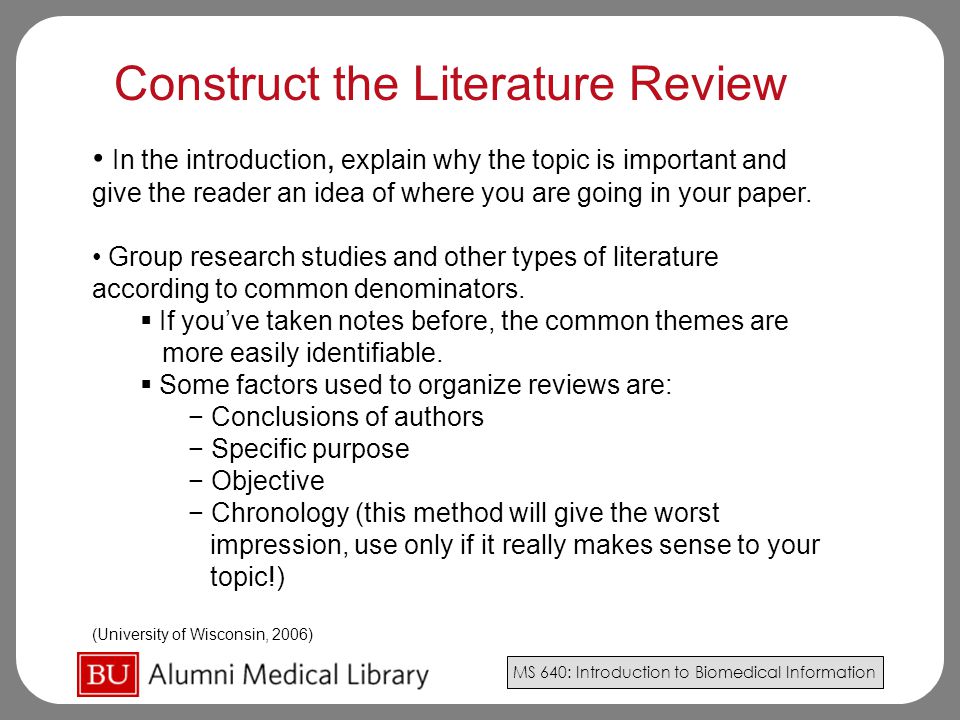 Now I even go to intermediate jazz-modern groups and even dance!!!), although I still consider myself a beginner. But I know for sure that if you practice dancing, even (especially!) as complex as modern jazz, progress is inevitable.
P.S. And if you add a little more stretching or acrobatics (well, choreography - of course - this is the basis of the dance), then any dance will look completely different!
Elena Vebrya
How it all began..
It so happened that in my city a teacher of classical choreography no longer worked, and in other studios / schools of the city there was no such direction, I began to look for something suitable in Moscow, but not far from the metro, because. the path is already narrow. I stumbled upon RenarDance, liked the site, the design, and also liked the fact that the teacher is a male choreographer (well, there is some kind of zest in this), and the photo on the site finally approved my decision, I also want to be able to do this!) )).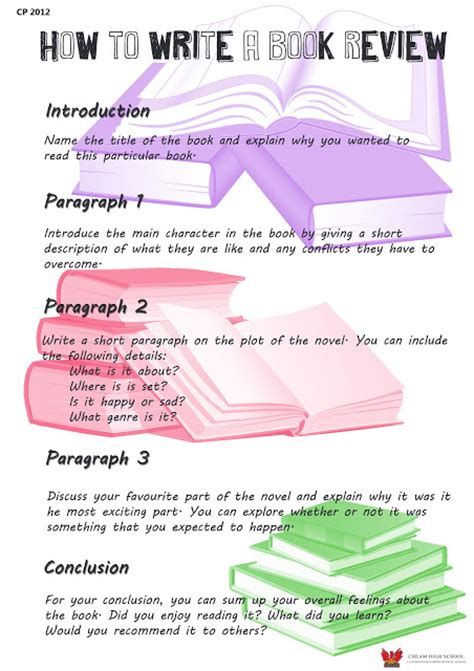 After leaving the application on the site, a very nice girl called me pretty quickly (Director of the school Ekaterina Stepanova), she painted everything in detail, told, and also sent instructions via SMS on how to get to the dance school.
I signed up for a group of beginners, and after the first lesson (2 hours on Saturday) I thought, well, if they are BEGINNERS, then what is the more advanced level?! (first impression, well, I'm self-critical too) The brain boiled, legs / arms did not obey, it helped that the teacher explained everything in detail, slowly and intelligibly, so that everyone understood. The main thing is not to be afraid and if something is not clear, ask questions, many questions, they are always welcome))
Oh yes, Dmitry notices everyone, notices all the mistakes, there is no mercy for anyone)))), the main thing is not to ignore him, listen carefully and perform)) Dmitry Igorevich's subtle sense of humor captivates, love for dancing and faith in each student motivates.
It never gets boring in the classics - they will either put you in a "frog", or spin you into dizzying tourchenes and pirouettes ... Come to class and feel like a real ballerina, having experienced this hard work at the barre))), you start even more to admire and respect professional ballerinas with their inherent lightness, grace and beauty.
By the way, classes in the classics very well help to get closer to the dream - to sit on the transverse twine.
And Dmitry also has the author's super-mega-course Defile, where they danced-danced in heels, and at the beginning of the lesson, a stretching block-ah!)))) And everyone who improves stretching - welcome to Katerina and Lana - they will help , teach, stretch, put on twine;)
Thanks to RenarDance, I realized that dancing is mine, it is my outlet, my great Love.
Polina Shcherbakova
There will probably be a lot of text, but what can you do if emotions do not fit in a couple of words)))
STRIP-PLASTIC.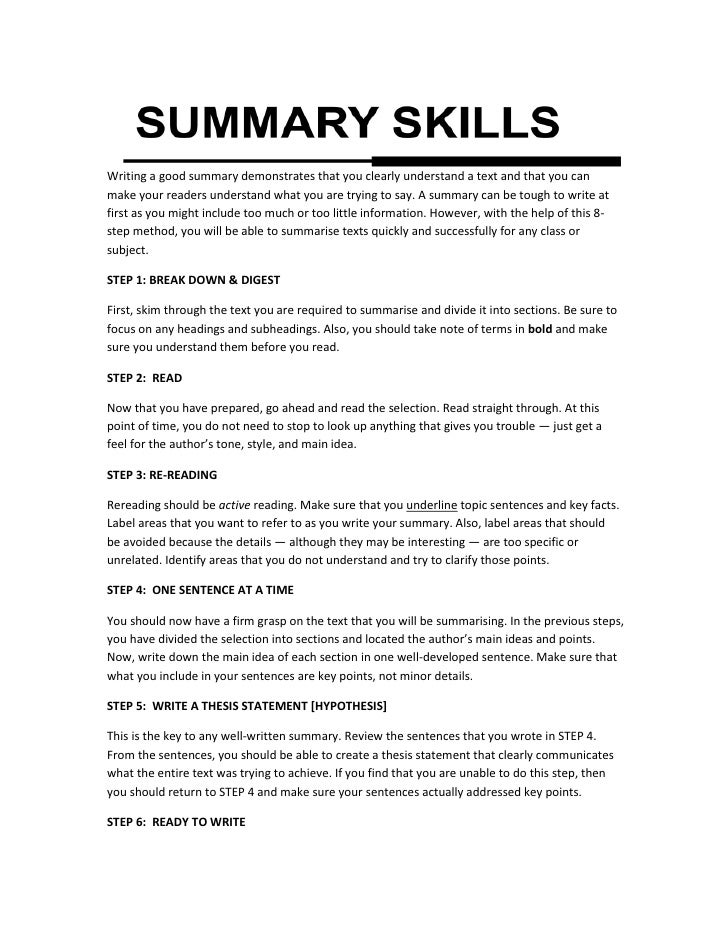 Alla Akulina
I got into Alla's group. It's a Fireworks Woman! She is able to instill a love for music at some deep level, and not just make her fall in love, but fall in love in order to dance to it. Alla is a positive person, you always leave her lessons in a good mood. What was new for me (and, most importantly, for my body) was an active warm-up and pumping of muscles at the beginning of the lesson. For an unprepared me, it was difficult. But then you get involved))) The psychological effect of the strip overtook me, to be honest, not soon. But now I feel it very strongly. I became more relaxed, smiling, even active gestures appeared)))
STRIP. Alena Zarnitsyna
Alena came to replace us, but for a long time. Energetic, charming, gentle, nevertheless, soon began to build and drive us (or are we such a group that it is impossible to do otherwise with us? ..). Gradually but effectively. I, a person who was pathologically afraid of somersaults back, mastered several types of these somersaults.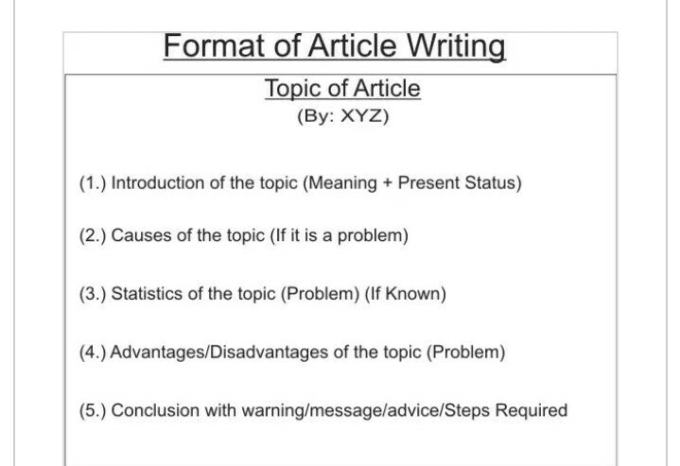 And she also teaches us to walk on a wheel))) Alena has a very feminine and sensual style of productions.
BODY-MAKE. Alla Akulina
I started going to Alla for body-make. She has her own approach to exercises, each lesson is devoted to working on a separate muscle group (after a general warm-up). To be honest, some of these exercises are my personal hell! But when a thin-voiced red bundle of energy is standing next to you, it is very difficult to resist it)))) And she also likes to come up with exercises herself. And just believe me, after Alla's classes, the rest don't seem so hard))) And when after a while you notice that if you haven't lost weight, then you've decreased in volume - then God damn, it's worth it))))
BODY-MAKE. Lana Ivashkina
A girl who looks like a statuette of a ballerina turns out to be that Iron Felix!))) Lana has a well-organized training scheme, in which there is time to work on all muscle groups. I love the abs and buttocks most of all, that is, most of the lesson)))
BODY-MAKE.
Natalia Larina
I got to Natasha Larina's body-make only once, but it made a huge impression on me! I had already heard about her technique from other girls in my group and was very glad to have the opportunity to test it all for myself. What can I say ... Natalia's complex consists of exercises that seem to be simple to perform, but very effective. And when I left - although I'm lying to whom - I crawled out of her class, I really wanted to run all the clothes with me in the washing machine))))
STRETCH. Ekaterina Stepanova
I went to the headmaster of our school for splits. Katya is the ideological inspirer of the school and it is felt))) With all her maternal attitude towards the students as the pupils of her beloved brainchild, she will gently and affectionately make you not only stretch to your maximum, but also a little more!)))
STRETCHING. Lana Ivashkina
Lana's stretching comes after her own body-make, and that's good, because strained muscles stretch and relax.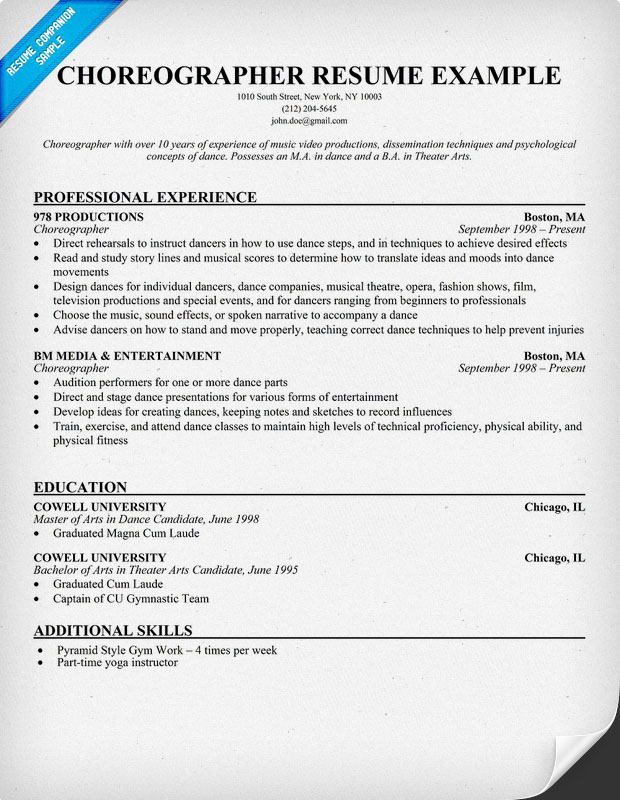 Separate praises for the atmosphere in this lesson))) Quiet relaxing music, twilight, a mentor always ready to help reach and bend you in the right direction - and now you fall into a light trance, in which it is pleasant and easy to stretch there))))
Alexandra Chernigovskaya
CLASSIC. Dmitry Chernenko
Dima is a wonderful teacher. You can come to him with absolutely any level of preparation and you will not feel any discomfort during the lesson. Dima manages to draw everyone's attention to what he needs to work on now. He notices everything :) And just like it turned out, as you are already being given the following remark! And this is inspiring, because the reflection in the mirror suggests that the work being done is not in vain. Thanks to Dmitry Igorevich for the quality of education, sense of humor and patience!
Valeria Belaya
This is the best school! I changed jobs, it became uncomfortable to travel, I went around all dance schools and streamers in the center and in the north of Moscow and still came back here, because there are the best teachers !!
Natalia Merzlikina
I want to express my gratitude for the organization and conduct of the classes.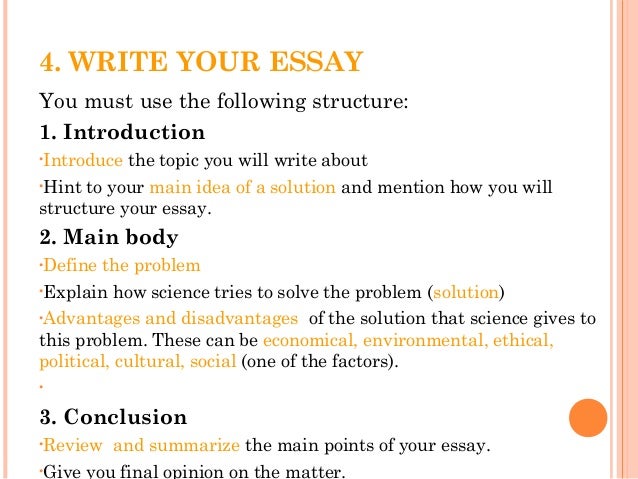 I am very glad that in the absence of a teacher (vacation, etc.), classes do not disappear, and sometimes there is an opportunity to try something new. I recently got into yoga classes. To be honest, I didn't feel the first lesson, perhaps because of my general skepticism about yoga. However, the second lesson was delightful. New interesting exercises, lack of fuss, light, friendly atmosphere and, of course, pleasant stretching for the body - I was very inspired and pleased. After the lesson, I felt like I had a good massage and a beautiful posture, like after classical choreography. I want to especially thank Yulia Starostina for the classes and RenarDance for the opportunity to try different types of dances. Thanks and good luck to you ;)
Victoria Shishova
I have been studying at school for 2 years, before that I attended many schools, but it is in RenarDance that they really teach the art of dance.
When choosing a school, I encountered such a problem as the age of those involved in the group and in most schools it ranges from 18-23 in the direction of modern dance. However, at the RenarDance school, students make up the age group from 16 to 50, without restrictions, and everyone will be comfortable here, because. in addition to modern dances, there is classical choreography and stretching.
Separately, I want to mention my teacher Lana Ivashkina, she always follows each student and pays attention if you do something wrong, and is ready to sort out the elements until you really understand him, even if it will take a very long time to explain.
I took a wonderful defile course at this school, after which I began to feel much more confident in heels.
In a word, if you want to learn how to dance so that your movements are the same as in the videos, or you want to improve yourself, work out the basics, or maybe you are looking for a sports hobby, then definitely you will always be greeted with a smile at the RenarDance school, they will help you cope with all fears and delusions, they will follow your progress and will always support you in all your dance endeavors!
Alena Gogoleva
Well, to begin with, RenarDance is the first dance school for me where I go seriously :) before that there were only dance clubs at the university .
.. and, of course, I did not expect that everything would turn out to be so serious :) I used to think that if you are an amateur dancer, then you don't need to put in a lot of effort, go to yourself 2 times a week and don't worry ... yes, it's possible, but there is another dependence - the more effort you put in, the better you get! This is what I learned by heart in RenarDance.
CLASSIC and JAZZ MODERN. Dmitry Chernenko
Especially on the classical choreography by Dmitry Chernenko. I never liked ballet, I just didn't understand it until I got up to the barre myself :) Speaking of the teacher, he is ideal for classes in such a complex type of dance! No favors, just hard work! At first, it was very difficult for me both in the classics and in the modern, but I understood that there was no turning back, it would be better further. I remember how in the first lessons I was horrified by somersaults back, I was surprised how we didn't break our neck here ... and with the same surprise I realized after a few months how easy I do them if I do them correctly and under the close attention of the teacher :) More I like that you won't be able to relax: as soon as you start thinking "hooray, I'm doing well", they give you another element and you start to puff from the beginning :) And then after hundreds of repetitions you dance a bunch and then you realize - it was worth it!
STRETCH.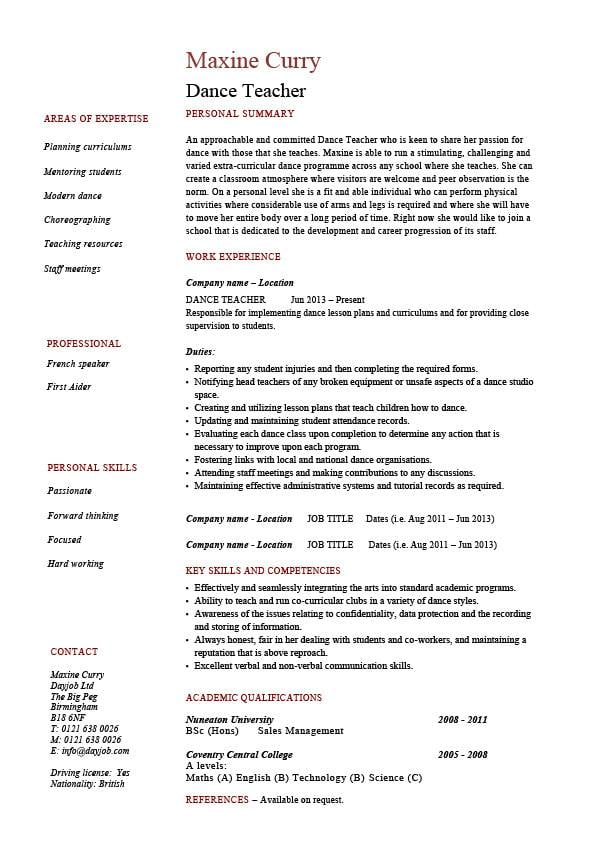 Ekaterina Stepanova
I get no less emotions when stretching with Katya. It seems to me that every girl / girl dreams of doing the splits. And when you see progress in the mirror every time, it's inexpressible :) And another indescribable feeling - when after a few sessions you start to stretch, and you realize that, it turns out, it's already so easy for you to lie on your leg with your chest :)) and, of course, thank you Katya for following our every movement and explaining everything in such detail!
STRETCH & BODY MAKE. Lana Ivashkina
Lana... a ray of light :) I still need to look for such positive people :) for some reason it's so easy to relax with her... I'm ready to recommend her general set with an emphasis on the back to anyone! Personally, he helped me cope with back and neck pain from sedentary work. But do not be mistaken about this person, she will squeeze all the juice out of you on a body make-up :) And you will still want more and more, because after these exercises the muscles do not hurt :)
BODY-MAKE.