How to make one dance
Schedule — Studio One Dance
APRIL 1, 2021 - JUNE 21, 2021
> > Sundays < <
9:00 am - 9:45 Am —
PRIMARY BALLET I
— 5-6 YEARs -
CLOSED
10:00 am - 10:45 Am —
primary COMBO
— 5-6 years -
CLOSED
11:00 aM - 11:45 am—
CREATIVE Ballet I/II
— 3-4 years -
CLOSED
> > Mondays < <
4:00 pm - 4:45 pm —
creative ballet I
— 3 years -
CLOSED
5:00 pm - 5:45 pm —
primary ballet I
— 5-6 years -
CLOSED
> > TUEsDAYS < < 
4:00 pm - 4:45 pm —
CREATIVE COMBO
— 4 years -
CLOSED
5:00 pm - 5:45 pm —
PRIMARY COMBO
— 5-6 years -
CLOSED
> > WEDNESDAYS < < 
11:00 am - 11:20 am — Dancing together — 2. 5 - 3 YEARs - FULL - JOIN THE WAITLIST!
3:00 Pm - 3:45 Pm —
PRIMARY BALLET I
— 5-6 YEARs -
CLOSED
4:00 pm - 4:45 pm —
CREATIVE BALLET II
— 4 years -
CLOSED
5:00 pm - 6:00 pm —
PRIMARY BALLET II
— 7-8 years -
CLOSED
> > THURSDAYS < <
4:00 pm - 4:45 pm —
creative ballet II
— 4 years -
CLOSED
5:00 pm - 5:45 pm —
primary ballet I
— 5-6 years -
CLOSED
>> CLASS DESCRIPTIONS <<
DANCING TOGETHER
Beginning dancers, along with a grown-up, are introduced to Ballet through creative imagery, props and music. They learn to express themselves and gain coordination through movement, as well as practice skills like taking turns, identifying colors and shapes, and following directions, in a structured class environment.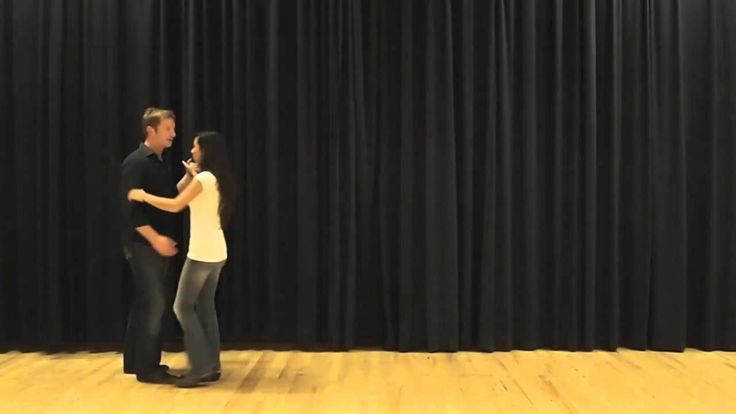 CLASS LENGTH - 20 MINUTES
CREATIVE BALLET
In their first independent class, dancers enjoy a balanced curriculum of creative movement and age-appropriate classical Ballet. They are introduced to beginning positions, terminology and traveling steps. This class helps them gain confidence, meet friends and explore feelings through props, storytelling and plenty of imagination.
CLASS LENGTH - 45 MINUTESPRIMARY BALLET
Dancers are introduced to more traditional elements of a Ballet class. They participate in a Ballet warm-up, stretches and center work. This class emphasizes proper technique, terminology and positions, with a curriculum designed to build dancers' strength, grace and confidence.
CLASS LENGTH - 45 MINUTES
PRIMARY BALLET II
Dancers begin a very exciting part of Ballet class: barre work. They build upon their benchmarks from Creative and Primary Ballet by learning about placement and musicality.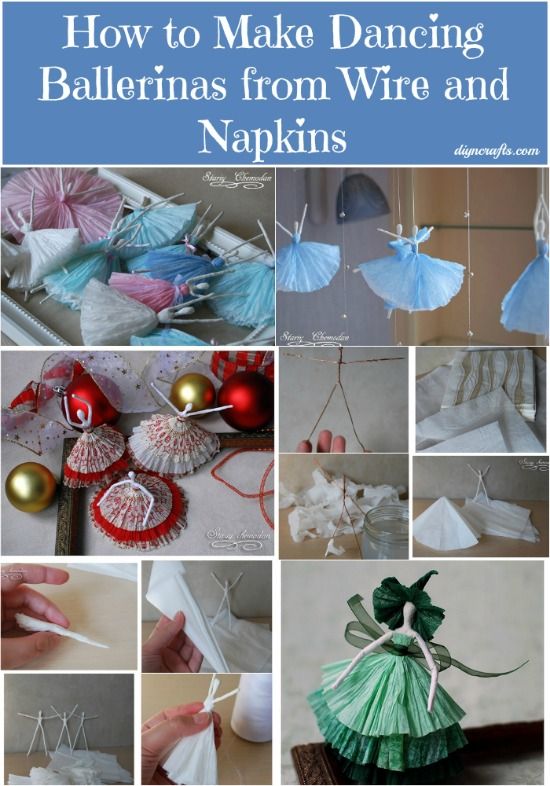 This class is a wonderful introduction to a traditional Ballet class; importantly, the tone is Studio One Dance's signature whimsical fun.
CLASS LENGTH - 60 MINUTES
cREATIVE COMBO/TAP AND JAZZ
Dancers are introduced to two upbeat styles of dance: Tap and Jazz. Tap curriculum develops rhythm and sound. Jazz curriculum fosters creative expression and coordination. Tap and Jazz alternate weekly so that dancers are exposed to a variety of movement, music and choreography.
CLASS LENGTH - 45 MINUTES
PRIMARY COMBO/TAP AND JAZZ
Young dancers further explore the styles of Tap and Jazz. Tap curriculum includes more complicated rhythms and traveling combinations. Jazz curriculum increases flexibility, stamina and stage presence. Tap and Jazz alternate weekly.
CLASS LENGTH - 45 MINUTES
Classes held at our studio at 511 11th Street SE Washington DC 20003
"Ms. Becky is a phenomenal instructor. She offers little dancers a warm and engaging environment while instilling a lasting knowledge of technique. All which makes for a wonderful introduction to dance and a lifelong love of the art form."
— Keyana F.
One Dance by Drake (featuring Wizkid & Kyla)
This dancehall-themed burner was one of two Drake singles released on April 5, 2016, alongside "Pop Style." Drake raps here about having one more dance with a woman before he leaves the club with "a Hennessy in my hand." The Toronto MC previously referenced the French cognac on his Take Care track "HYFR."
The song features Nigerian singer Wizkid, who is part of a wave of artists from his country who have captured the attention of music listeners outside Africa. In February 2014, Wizkid became the first ever musician from Nigeria to have over 1 million followers on Twitter. He has worked with Drake before - in 2015 the Toronto MC jumped on a remix of "Ojuelegba," which was originally a hit song off WizKid's sophomore album Ayo(Joy).
UK singer Kyla is also listed as a featured artist. The track samples her 2008 UK club jam, ""Do You Mind," which she recorded with the production duo Crazy Cousinz. It reached #140 on the singles chart.
Here's what Kyla told The Quietus about her original version of "Do You Mind": "The lyrics was me and Paleface. When we got into the studio we were just vibeing, we'd already done one track called 'Think About You' and we were just joking about going 'Do you mind?' and it turned into a song."
Drake has nodded to the UK underground before. Back in 2011, he was referencing Sneakbo on the Take Care track "Cameras." (His "How you mean" lyric was originally the title of a song by the UK MC.). A few years later, the Toronto MC befriended Skepta and thanked the grime artist in the credits for his mixtape If You're Reading This It's Too Late.
At first Kyla thought the proposed collaboration was an April Fool.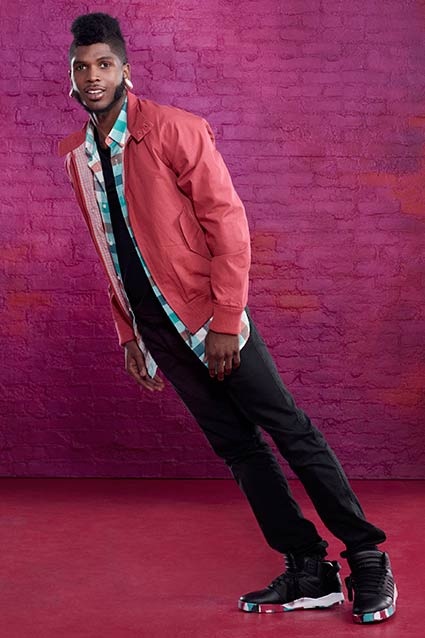 Speaking to Trevor Nelson on BBC Radio 1Xtra, she recalled: "I got a call a while back, and I was getting loads of emails. To be honest, I was really bad and kept putting them aside like 'I'll call later'. You know how it is, sometimes we've had things come in and they fall through at the last minute."
Kyla continued: "When we phoned, the company said 'A huge international star wants to sample your tune and they wanna have a meeting with you'. I was like 'Yeah ok, who?' and when they said Drake I was like 'Yeah right!' We signed papers and I still didn't believe it. I had a feeling someone was gonna say to me 'April Fools.'"
This was Drake's first #1 single in the UK as a lead artist. Previously, the Canadian reached the summit with his Rihanna collaboration "What's My Name?."
It was also Drake's first solo chart-topper on the Hot 100. Both "Best I Ever Had" in 2009 and "Hotline Bling" had previously fallen just short, stalling at #2.
Drake had made appearances on the top of the chart before with featured appearances on two Rihanna tracks - "What's My Name?" in 2010 and "Work" in 2016.
Drake performed the track live for the first time on April 14, 2016 when he made a cameo appearance during Rihanna's Toronto gig.
Drake performed both this song and his braggadocios track "Hype" when he hosted the May 14, 2016 episode of Saturday Night Live. The Toronto rapper also appeared in a number of comedy sketches during the show.
Justin Bieber jumped on a remix taking lead vocals for the first verse, while Drake comes in after the second chorus. It was the first time the two Canadians have worked together since 2012, when Drake was featured on Bieber's Believe single "Right Here."
This spent 15 consecutive weeks at #1 on the UK singles chart equaling the 15 week of Wet Wet Wet's "Love Is All Around" in 1994. Only one song has had a longer unbroken spell at the summit: "(Everything I Do) I Do It For You" by Drake's fellow Canadian Bryan Adams spent 16 weeks at the peak position.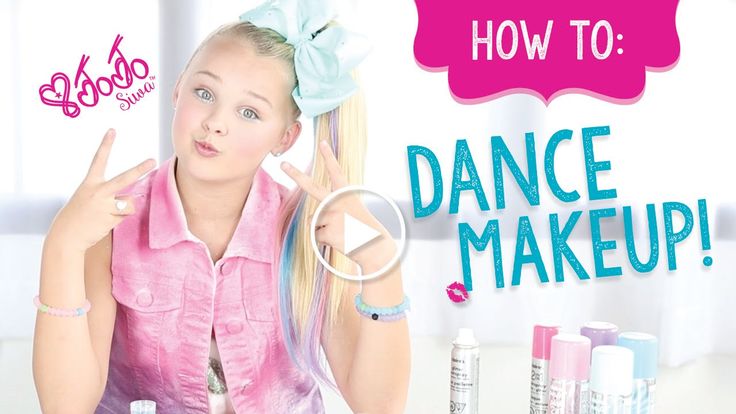 In October 2016, "One Dance" surpassed the total play count of Major Lazer's "Lean On" to become the most-streamed song of all time on Spotify. Two months later, it became the first song in history to rack up one billion streams on the streaming service.
Ed Sheeran's "Shape Of You" streams surpassed those of "One Dance" in September 2017 to become Spotify's most-streamed song ever.
This was the best-selling single of 2016 in the UK, racking up 1.95 million combined sales, comprising 530,000 downloads and 142 million streams.
Co-producer Nineteen85 recalled the story of the beat to Billboard magazine:
"We were in London a couple of years ago for Wireless Festival, and we kept playing 'Do You Mind?' by Kyla, which I sampled on 'One Dance.' I wanted to figure out how to create that I-don't-care-who's-looking vibe, the vibe of those parties.
'One Dance' makes you feel not embarrassed to dance, no matter who you're in front of.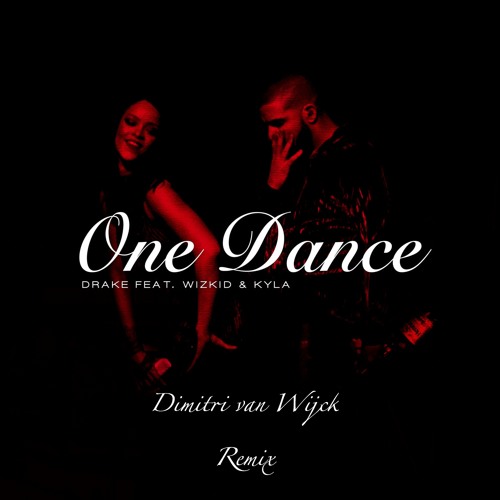 There's a void when it comes to that type of feel-good record nowadays the songs that the Michael Jacksons of the world used to make. Drake always knows how to make people feel."
Recognize that distinct boom-ch-boom-chik beat? It's called the dembow rhythm and was used a year before Drake's tune in Justin Bieber's hit "Sorry." With roots in reggaeton, the syncopated groove, accompanied by a 4/4 kick drum, was a staple of dancehall hits of the '90s before Latin artists like Daddy Yankee ("Gasolina") brought it into the mainstream in the following decade.
Balls and traditions. Interesting facts
Ball, ball, ball!!!
Ball is always a holiday. Bright, colorful, sparkling, cheerful. And this holiday has always been desired and loved in Russia.
Balls were given all year round, but the season began in late autumn and continued throughout the winter. Often in one evening I had to attend two or three balls, which required considerable strength, besides, many balls ended in the morning, and the next day it was necessary to make visits and prepare for the upcoming amusements.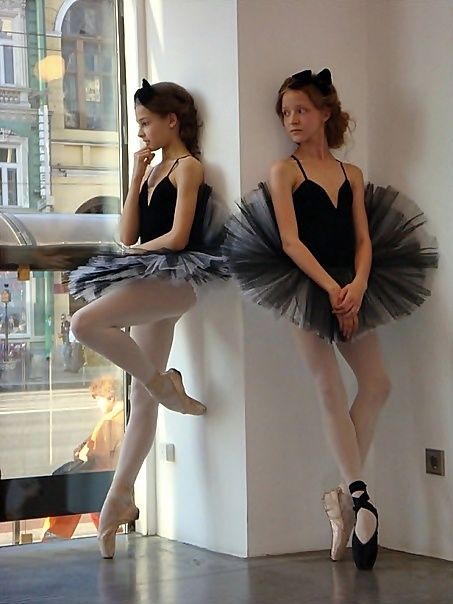 Balls and masquerade balls were divided into class, professional, age categories, timed to coincide with special celebrations, and were court, public, private, merchant, wedding, children's ...
Balls of the Noble Assembly, balls of artists and balls held by foreign embassies, merchant balls.
History of balls in Russia
The first ball in Russia took place in Moscow at the wedding of False Dmitry and Marina Mnishek.
Peter I resumed the balls, and since then they have become loved and revered both in the capitals and in the provinces of the Russian Empire.
Peter's assemblies became the prototype of future balls. The assemblies were gatherings with dances. Assemblies began to be held in St. Petersburg and Moscow as early as 1717 in the homes of the Russian nobility.
Assemblies served not only as a means of entertainment - "for fun", but also a place "for reasoning and friendly conversations.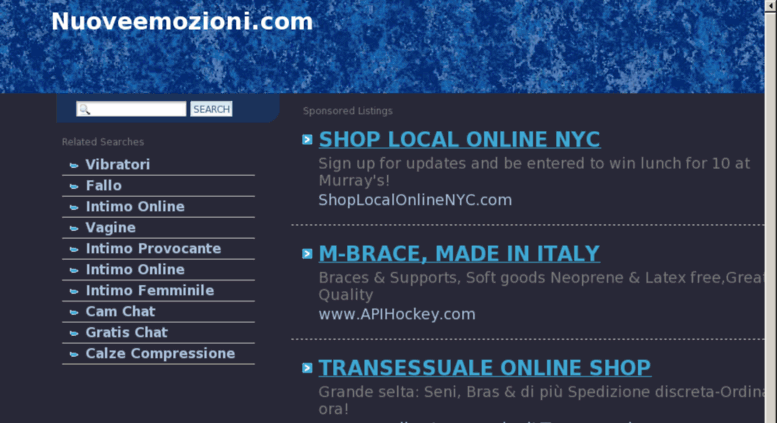 "
Then, during the reign of Anna Ioannovna, Elizabeth Petrovna and Catherine II, assemblies completely supplanted balls and masquerade balls.
A ball is a solemn public or secular event, the main component of which is a dance program.
Therefore, since the 18th century, dance has become a compulsory subject in all higher and secondary educational institutions, schools and boarding schools. It was studied at the royal lyceum and at modest vocational and commercial schools, at the gymnasium and at the cadet school.
In Russia, they not only perfectly knew all the latest and old ballroom dances, but also knew how to perfectly perform them. The dance culture of Russia in the 19th century stood at a high level.
Ballroom dress code
The ball has its own ceremonial and rules of conduct, which makes it so majestic and luxurious. All this allowed to maintain sophistication and attractiveness.
It was customary to come to the ball dressed smartly.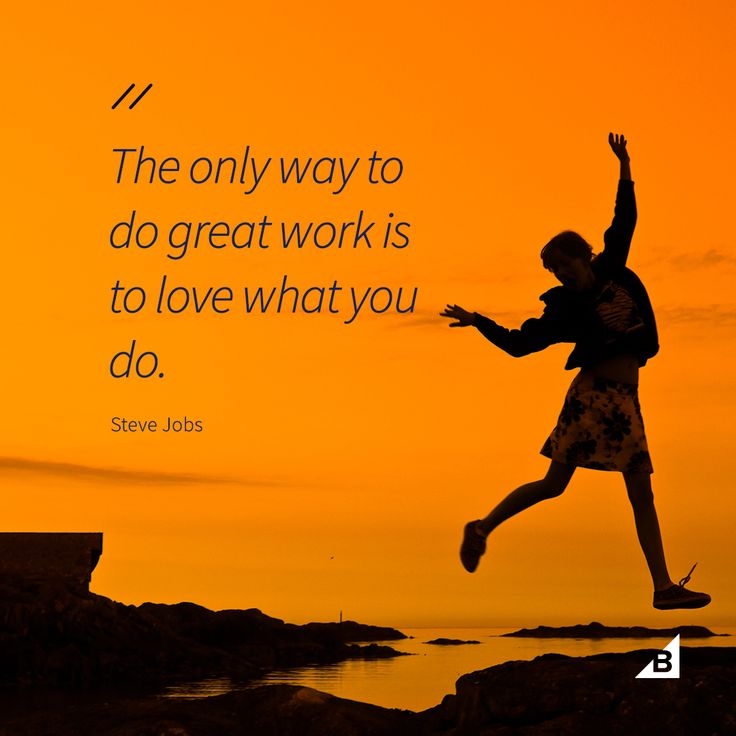 Cavaliers - in a tailcoat pair, tuxedo or suit (depending on specific requirements and conditions), white shirt and vest. By the way, tailcoats were of different colors, only by the end of the 30s of the XIX century the fashion for black was established.
White gloves were an obligatory item of clothing for gentlemen. The civilians wore kid gloves, and the military wore suede gloves.
Moreover, according to the rules, the lady had every right to refuse the gentleman without gloves. Therefore, it was better to come to the ball in black gloves than no gloves at all.
Civilian gentlemen's costumes depended little on fashion and were recommended to be sewn in classical forms.
The military came in full dress uniforms corresponding to their regiments.
Cavaliers came to the ball in boots. Ballroom boots were also worn by the military, and only uhlans were allowed to wear boots. The presence of spurs was not approved.
The fact is that the spurs tore the dresses during the dance. But some lancers broke this rule for the sake of panache.
Ladies and girls dressed in fashionable dresses. As a rule, the dress was sewn for one ball and only in extreme cases was used twice.
Ladies could choose any color for the dress, unless otherwise specified. For example, on January 24, 1888, an emerald ball was held in St. Petersburg, at which all those present were dressed in the appropriate color.
Dresses for girls were made in white or pastel colors - blue, pink and ivory, that is, the color of "ivory".
Matching gloves or white gloves were matched with the dress. By the way, wearing rings over gloves was considered bad manners. Even more interesting facts can be found in the historical park "Russia-My History".
Ladies could adorn themselves with a headdress.

The girls were encouraged to have a modest hairstyle. But in any case, the neck had to be open.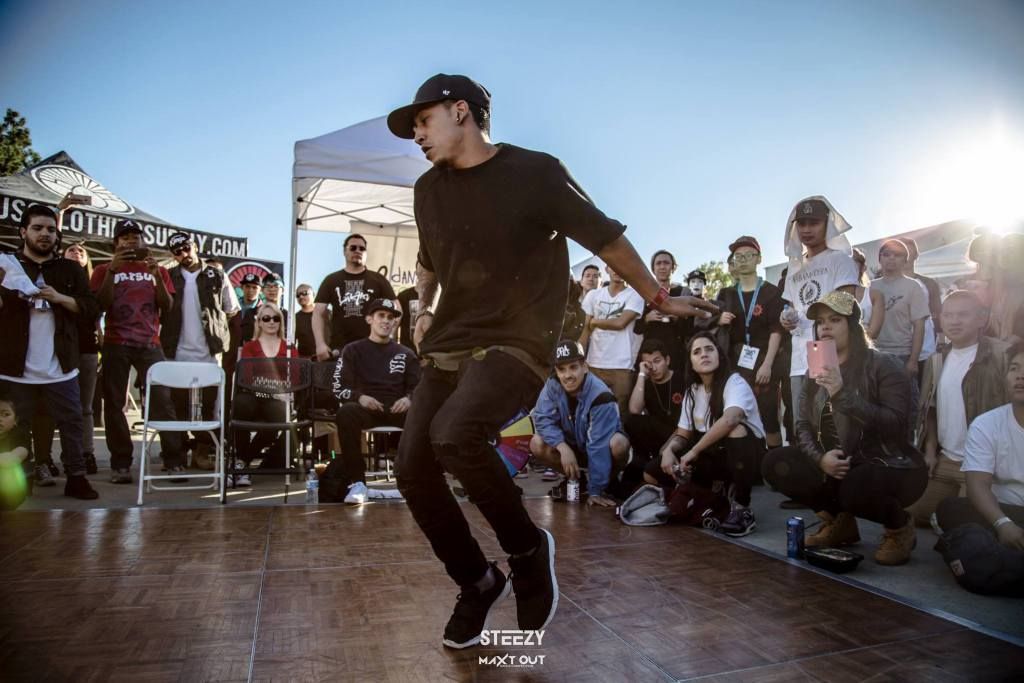 The cut of ball gowns depended on fashion, but one thing remained unchanged in it - open neck and shoulders.
With such a cut of the dress, neither a lady nor a girl could appear in the world without jewelry around the neck - a chain with a pendant or a necklace. That is, something had to be worn necessarily.
Ladies' jewelry could be any - the main thing is that they are chosen with taste. Girls were supposed to appear at balls with a minimum amount of jewelry, for example, with a pendant around their neck or a modest bracelet.
An important component of the ladies' ball costume was the fan, which served not so much to create a fresh breath, but as a language of communication, now almost lost.
Recovering to the ball, the lady took with her a ball book - carne or agenda - where, opposite the list of dances, she entered the names of gentlemen who wanted to dance this or that dance with her. Sometimes the reverse side of the fan could be used instead of the agend.
It was considered excessive coquetry to brag about your completed agenda, especially to those ladies who were rarely invited.
Rules of conduct at the ball
By accepting the invitation to come to the ball, everyone thus assumed the obligation to dance. Refusing to participate in dances, as well as showing dissatisfaction or making it clear to a partner that you dance with him only out of necessity, was considered a sign of bad taste. And vice versa, it was considered a sign of good education at the ball to dance with pleasure and without coercion, regardless of the partner and his talents.
At a ball, more than at any other social event, a cheerful and amiable expression is appropriate. To show at the ball that you are not in a good mood or are dissatisfied with something is inappropriate and impolite in relation to those having fun.
Starting conversations with acquaintances before paying tribute to the owners was considered indecent. At the same time, not greeting acquaintances (even with a nod of the head) was also unacceptable.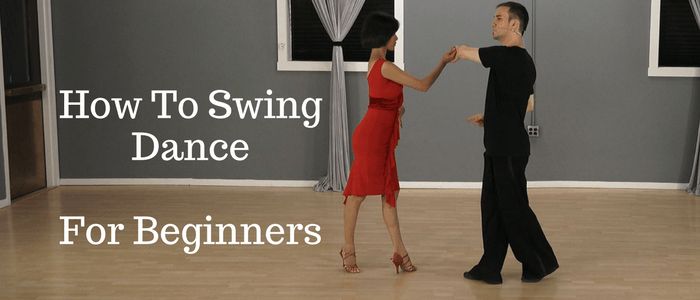 There was a special culture of invitation to dance at the balls. An invitation to a dance was allowed in advance, both before the ball itself and at the ball. At the same time, it was considered impolite if a lady arrived at the ball promising more than the first three dances in advance.
In the ballroom, order and dancing are supervised by the ball steward.
During the ball, gentlemen should monitor the comfort and convenience of the ladies: bring drinks, offer help. The gentleman had to make sure that his lady was not bored.
Talking at a ball is certainly permissible. At the same time, it is not recommended to touch on complex and serious topics, as well as to gather a large company around you.
Buffoonery is not appropriate at balls. Even gentlemen who have a too cheerful disposition are advised to behave with dignity at the ball. Quarrels and quarrels between gentlemen are highly discouraged during the ball, but if disagreements arise, then it is recommended to resolve them outside the dance hall.
Ladies are the main decoration of any ball. Therefore, it behooves them to behave affably and nicely. Loud laughter, slander, bad humor can cause disapproval of a decent society. The behavior of the ladies at the ball should be distinguished by modesty, the expression of extreme sympathy for any gentleman can give rise to condemnation.
Most of all, any manifestations of jealousy on the part of ladies and gentlemen are inappropriate at the ball. On the other hand, immodest looks and defiant behavior that provokes other participants in the ball are also unacceptable.
Dancing
According to the rules, the gentleman began the invitation to dance with the hostess of the house, then all her relatives followed, and only then it was the turn to dance with their familiar ladies.
At the beginning of the 19th century, the ball opened with a polonaise, where in the first pair the host walked with the most honored guest, in the second pair - the hostess with the most honored guest.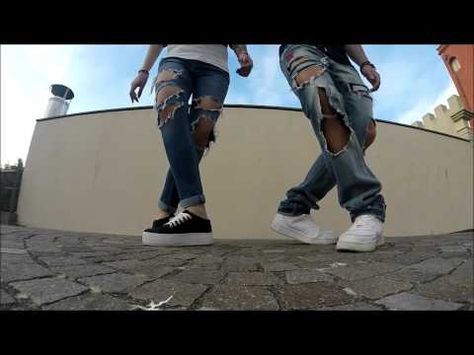 At the end of the 19th century, the ball began with a waltz, but court, children's and merchant balls opened with a majestic polonaise.
During the 19th century, the number of dances that a gentleman could dance with one lady during a ball changed. So at the beginning of the century this number was equal to one, and already in the 1880s two or three dances were allowed, not following one after another in a row. Only the bride and groom could dance more than three dances. If the gentleman insisted on more than expected number of dances, the lady refused, not wanting to compromise herself.
During the dance, the gentleman entertained the lady with light secular conversation, while the lady answered modestly and laconic.
The cavalier's duties also included preventing collisions with other couples and preventing his lady from falling.
At the end of the dance, the gentleman asked the lady where to take her: to the buffet or to the place where he took her from.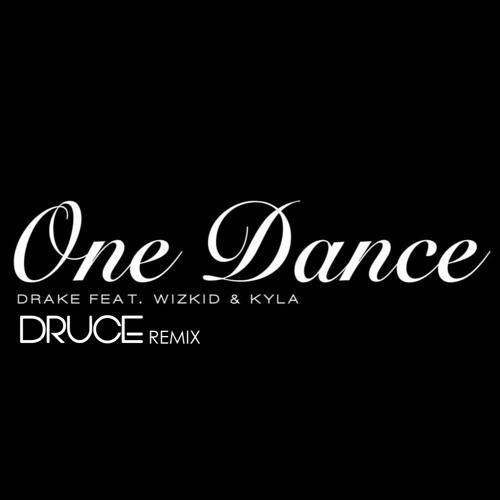 After exchanging mutual bows, the gentleman either left, or could remain next to the lady and continue the conversation for some time.
As a rule, after the mazurka, the gentleman led the lady to the table for dinner, where they could talk and even confess their love.
Everyone had dinner in the side parlors, at small tables.
In addition, a buffet was always open at the balls with various dishes, champagne, a large selection of hot and cold drinks.
At the beginning of the century, the ball ended with a cotillion or Greek dance, and from the second half of the 19th century, the ball program ended, as a rule, with a waltz.
The guests could leave whenever they liked, without focusing on their departure - but over the next few days, the invitee paid the hosts a grateful visit.
More information about this time period can be found in the historical park "Russia-My History".

12 life hacks to quickly learn how to dance from Mamita Dance
Dancing
Author: Pavel Gather
Psychologist, Lecturer Salsa and Tango
Dancing
Author: Pavel Pavel Pavel Pavel Pavel Pavel Pavel, Psychologist and Tanga teacher and Tanga
At the start, you always want to get a quick result.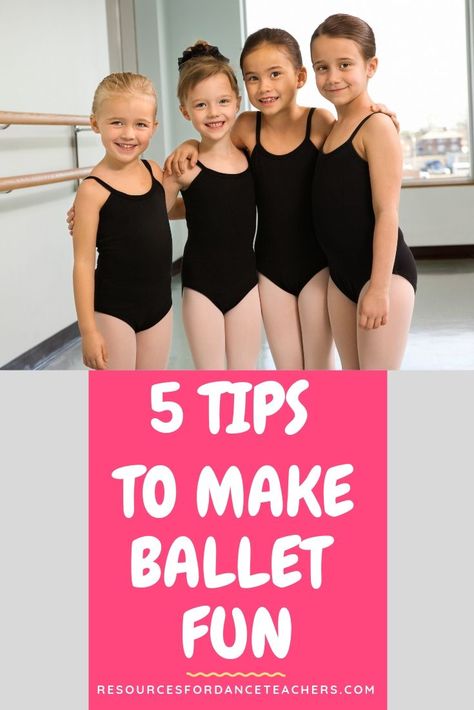 When it doesn't happen, the hypothesis arises that everything takes time. After a conditionally acceptable time, humility comes to mastering pair dances, which, perhaps, is not given, and I will just do what I learned somehow.
This is the most common story of those who believe that the mere act of attending a pair dance class is enough to learn how to dance.
Absolutely not. If you want to really dance well, you have to make an effort outside of the dance class. A good teacher will definitely be needed, but the initiative should be on your side.

1. Listen to music
The most common and accessible advice that is given already in the first lessons. And it definitely works. Music creates a certain atmosphere of the dance and intuitively you want to move to it. It doesn't matter where you listen to music - in the car, on headphones while walking or doing household chores.
An addition that will help you dance better is your active participation in the music.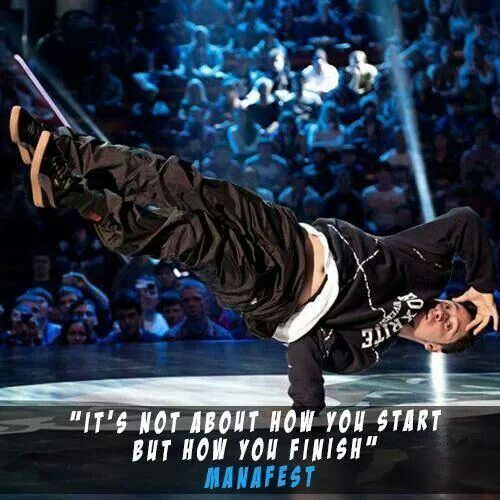 Sing along, dance or simply beat musical accents with any free parts of the body. In the subway, for example, it is enough to tap out bright moments with your fingers, in the car to sing along with sounds, and at home you can jump for pleasure.

2. Watch videos of good dancers

It's complicated, but also obvious. It's more difficult, because without recommendations from more experienced dancers, unfortunately, it's not so easy to find a good quality video on the net (I mean not the resolution quality, but the content itself).
Meaningful viewing of the video is to form an understanding of HOW the dancers make this or that impression on the partner or the viewer. Technology is at the heart of everything. Understanding how the pros do it is a big step forward.
It is important to distinguish a show from a disco dance, a staged number from an improvisation, a stylized dance from an authentic one, etc. Ask for recommendations, and dance teachers will always throw off a couple of videos of worthy landmarks.
Tango Z. Showreel.

Online modern tango courses
Tango nuevo is the most advanced version of tango. We can quickly learn to dance from zero to a steep level.
3. Dance in salsatecas/milongas/discotheques
A very delicate moment when it is worth coming to the first party. From a technical point of view, most students in 1-3 months have a sufficient set of figures and techniques to come and dance calmly. Psychologically, the same moment can be stretched out for an indefinite time. After all, it is imperative to "not lose face", "learn more figures" and be sure what to do in case "there is an unfamiliar movement".
In fact, the partygoers don't really care (except for a small layer of non-professional teachers who want to help inexperienced dancers by treating them as customers in the future). It is important to come and try dancing after a month of classes.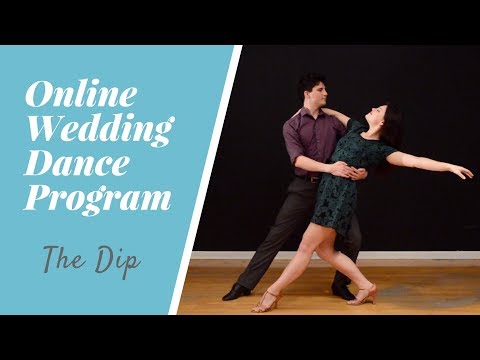 You can only with friends or guys from your group. This will be enough to feel the adrenaline and inspiration from the dance.
4. Dance with partners or partners not of your level

The conventional wisdom that you need to practice in groups of your level does not stand up to the test of experience. Perhaps now your eyes widened in surprise, and you want to meaningfully read the phrase again. Yes, you saw everything correctly: when you dance with a partner of your level, you don't grow anywhere.
It's important to understand that not only does it work one way and you have to dance with cooler dancers, but it works even more effectively the other way. It is no coincidence that teaching pair dances dramatically raises the level of the teacher himself. You have an endless stream of very beginner dancers.
How it works. A more experienced partner needs to be "stretched". It's easy and obvious. With beginners, you need to take more initiative on yourself, see the general pattern of the dance more widely, turn on and insure more, try to be an example and be more careful.

The quality of interaction begins to grow significantly. And wonderful partners too.
Dancing with partners of your level doesn't make you grow. Dance with beginners and more advanced dancers
Dominican Bachata Women's Style Online Course

Want to learn how to hypnotize those around you with the most appetizing part of your body? On the course we will tell you all the secrets.

5. Learn to dance for a partner and for a partner
Turks and Argentines are one of the best partners in the world. In Russia, partners are highly valued. Why? The answer is simple. In Argentina and Turkey, it is not questionable for men to ask another man to lead in one piece or another and give feedback on the quality of the lead. For them, it will be a great shame to hear moralizing from a partner, or even more so to be known in the community as an insecure partner.
In Russia, due to the constant, often far-fetched opinion that there are more women in pair dances, partners calmly get up and study their partner's part.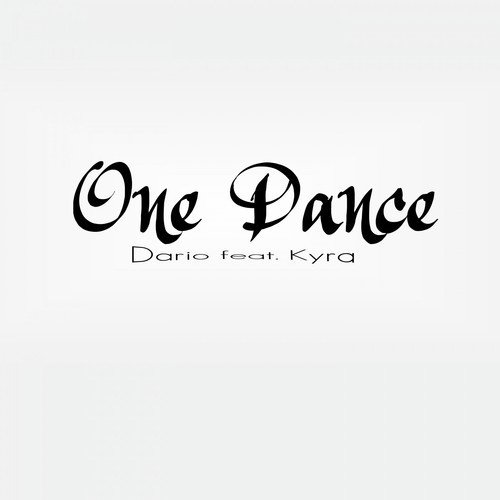 Such partners then grow into very cool dancers and teachers. In no case do this at parties, only in class. Here we are talking only about the learning strategy. At parties, be yourself.

6. Do not memorize links
Always try to look deeper and understand the through principle and idea of ​​movement. Understanding what and how is done will make it possible to independently generate any sequences and chips.
Human memory is limited and there will always be a moment when something will slip away and your repertoire will be limited by the size of RAM.
In Argentine tango, for example, there are seven levels of movement construction that, when mastered, will allow you to make millions of combinations. And how many dance sequences can you really remember? In rueda, more than 150 figures dance in a rare circle. It's hard to keep more in mind.
7. Develop your body
Many years of experience in teaching pair dance shows that as soon as everyone pairs up in a class, any progress in individual style ends.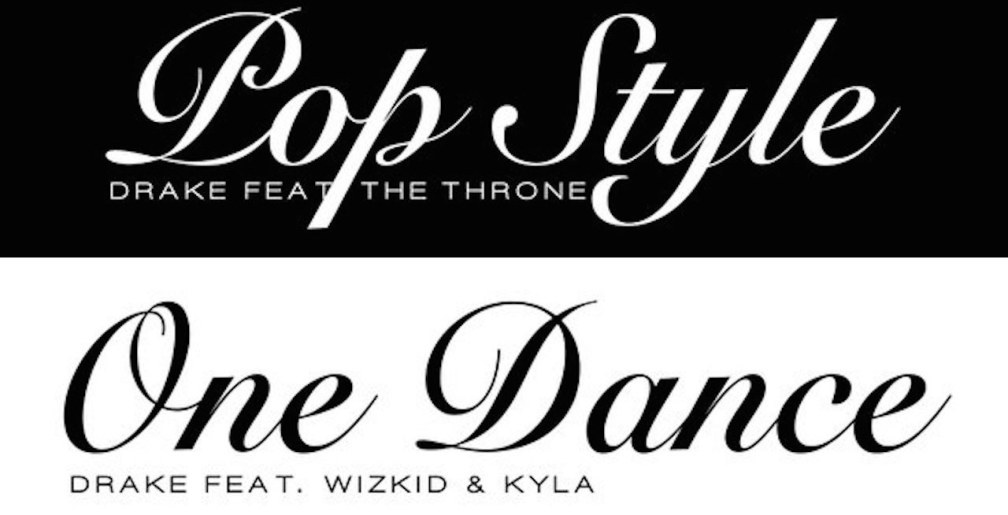 But it is the individual style that distinguishes everyone at the disco: partners change, and style is always with you.
The body as the main instrument of dance must be very plastic, responsive and emotional. Surprisingly, not all pair dance schools have a general physical warm-up. It is vital to tune the body and understand how it works.
You can always train extra and concentrate more on the basic steps, as their true value is as body work. The sequence of steps is, in fact, the simplest thing that can be in pair dancing. The quality of individual performance determines the craftsmanship.
8. Try on the images of inspiring dancers

A psychological life hack for those who have already mastered the steps, but still feel that there is not enough brightness and drive. Most are terribly afraid of being someone else's "clone". Here the action is the same as under the influence of hypnosis - the more you resist, the more you plunge into an altered state of consciousness.
With a high degree of probability, you are already dancing like someone else's "clone". A meaningful fitting of someone else's image is that you mentally take the image of the one who inspires you (inspiration is critical in this case) and "put on" yourself. Then you start dancing and trying to feel in general how it is to be able, for example, to be the best partner or the sexiest partner in a disco. This is much more difficult than it seems. But it works extremely efficiently.
9. Dance to offbeat music

Habitual rhythms keep you tight. Tango salon or speedy timba leave little room for experimentation and fantasy. Pattern dancing is always noticeable and is reserved for beginners.
The truly new is born outside of the usual. Look for places to experiment. If there is no place, organize self-training. The main thing is not to get carried away, because music determines the style. We bring something new to pair dances, rather than trying to change them.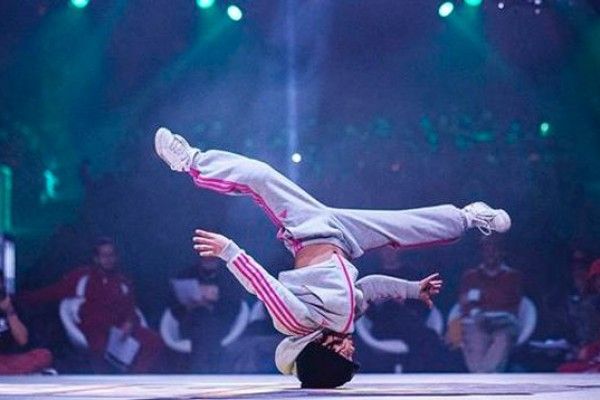 Search, improvise, don't be afraid to go beyond, develop in different directions, be inspired by music atypical for the style
10. Try your hand at basic dance directions dances exist according to their own non-choreographic laws.
This is the deepest delusion, which has turned into a ceiling for the qualitative development of pair dances. After all, all professional dancers, for example, in salsa or bachata, build their ideas on the basic choreographic principles.
Do not think that choreography is applicable only on stage. Any meaningful movement of the body can be choreographic. In general, try classical or modern choreography. Basically, hip-hop can work too.

11. Look for battle sensations

Pair dances return us to an active position of manifestation of our body. As in the days of our ancient ancestors, we impress the members of the opposite sex by how dexterous, hardy, sexy, etc.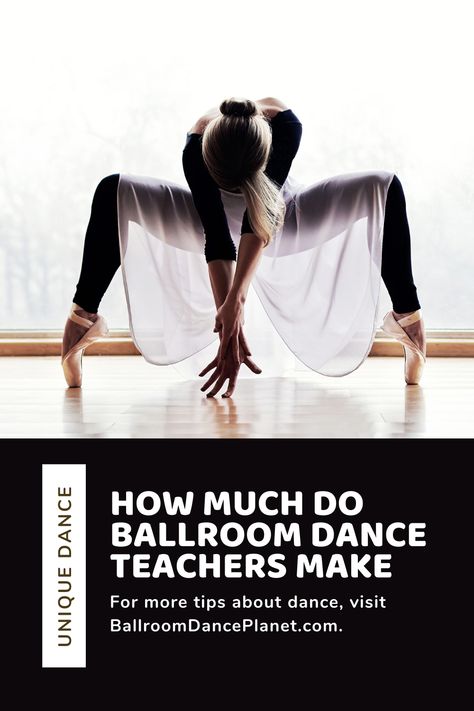 we are. Modern laws of the jungle in the entourage of big cities.
If you look around the dance floor, it becomes clear that the majority are clearly herbivores (not in the sense of vegetarians, but in relation to those around them). I am sure that predators are always more interesting in terms of the attractiveness of the image - try to find a counterbalance among herbivores, for example, a cat woman or a lion man.
The conversation is about an internal position, not about aggressiveness. Lability and lack of control are inherent in adolescents, and not in adult self-sufficient people.
Accordingly, even a training or friendly battle gives, on the one hand, practical skills - to make a bright sequence of movements, bring an idea to a climax, show a spectacular trick, on the other hand, develops the psychological basis of the dance - self-confidence, resistance to extraneous attention, self-control and self-control in complex elements.

12. Communicate with professionals
The environment shapes the internal position.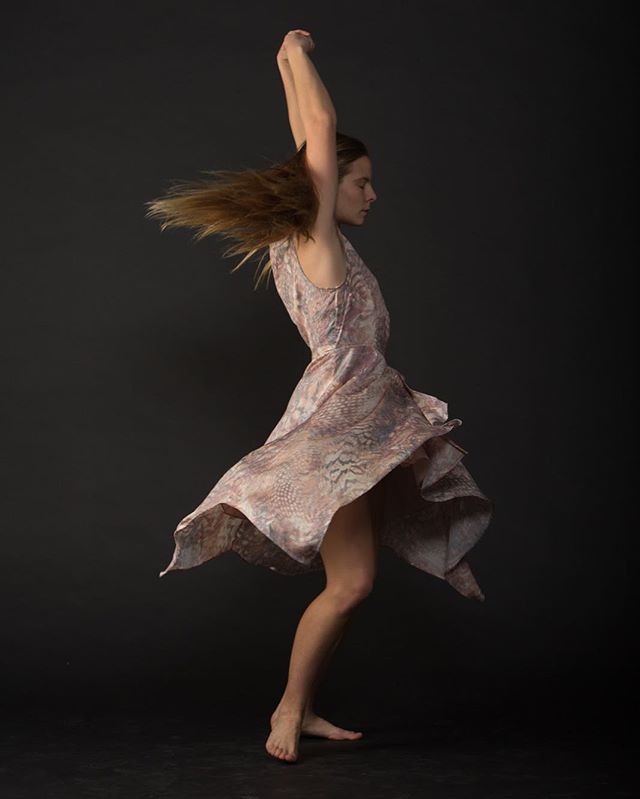 Basically, real passionaries of the dance community are ready to openly talk, discuss and support the development of dance in every possible way. Universal principles and the ideas they articulate have a much longer and more practical perspective than meets the eye.
Accept that, for example, behind the words "listen to your partner" is not only a beautiful metaphor, but also a practical skill to literally listen to your partner. At the same time, always treat every thought, even the most respected teacher, as a private opinion.
Your skill will lie in finding the scope of the idea even in conflicting opinions. Most often, the contradiction is speculative and the truth lies in the angle of perception or situationality.
Your dancing growth will stop sooner or later. This can happen at the level of three basic steps or years of experience in teaching and show performances. Regardless of your level, the suggested 12 life hacks can get you off the ground and greatly accelerate your dance growth.