How to make dance shoes
DIY Dance Shoes- Ballroom, Lindy, Swing
Vintage Dancer | Vintage Dancing | DIY Dance Shoes- Ballroom, Lindy, Swing
Dance Fashion History· Mens Fashions History· Vintage Inspired
Question: I can't find dance shoes in my size. How can I make my regular shoes into dance shoes?
DIY Dance shoes. Turn any shoe into a vintage dance shoes with these three methods.
Most shoes for women and many casual shoes for men come with non-slip rubber sole. Dance shoes, however, need to slip in order to slide, glide and spin on the dance floor. Special dance shoes are the best choices to wear for vintage dancing, but they are not always available in a size, style or fit that will work for your feet (most dance shoes have a narrow fit).
Thankfully, there are a few ways you can DIY non-skid shoes you already own into smooth danceable footwear.
Mole Skin- Instant smooth soles
You can cheaply make any no slip shoe or sneaker into a dance shoe by sticking on Moleskin (found in the first aid section of your local drug store) to the soles. It is smooth, slippery, temporary and cheap- about $2-5.
For a more durable and semi-permanent approach try these stick on leather soles.
For something even nicer, take your shoes to a cobbler (shoe repair shop) and have your shoes resoled in leather.
After you get your dance shoes in order, try out a new swing or Lindy Hop dance dress (30s, 40s) or Charleston dance dress (20s) for some vintage dancing good times.
Dance shoes:
Shop dance shoes here, regular 1940s style women's shoes here, and 1940s style men's shoes here.
$202.15
Women Swing Dance Shoes Summer black leather handmade by Harlem Shoes
Bloch Dance Womens Split Flex Character Shoe
$189.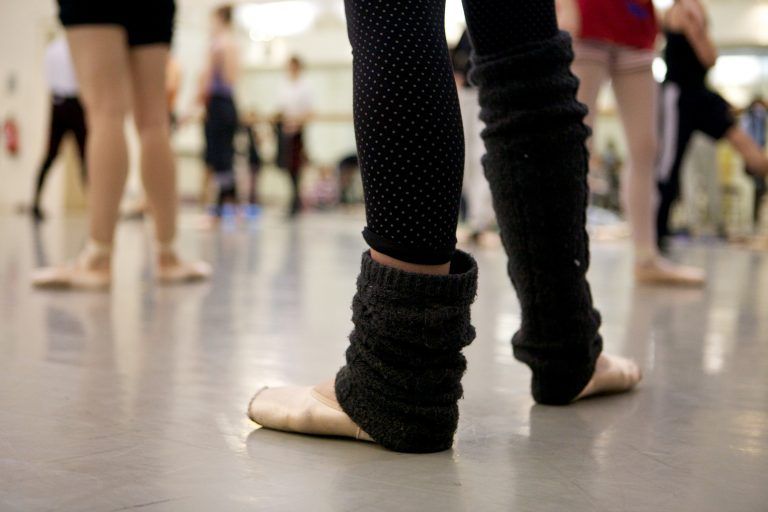 44
Women Swing Dance Shoes Spring brown leather handmade by Harlem Shoes
Cheapdancing Women's Leather Practice Dancing Shoes Jazz Boots Soft-Soled High Boots Black
Bloch Dance Womens Split Flex Character Shoe
Dress First Flats Dance Shoes Women Low Heel Genuine Leather Pumps T-Strap Latin Ballroom Salsa Shoes1
TTdancewear Women Ballroom Dance Shoes Latin Salsa Bachata Performance Sparkly Dance Dancing Shoes
Smooth Boots in Black Leather | Women Swing Dance Shoes | Vintage Shoes | Customized | Harlem Shoes
Very Fine Womens Gabriella Ballroom Salsa Latin Tango Waltz Swing Dance Shoe
$136.00
Ladies Regency Ankle Boots
$172.00
MILDRED - Hand-crafted swing shoes Dance France
Adult Broadway Jazz Over-the-Ankle Canvas Jazz BootT7502
$190.02
Women Swing Dance Shoes Women's Oxfords brown & beige leather handmade by Harlem Shoes
$190.02
Women Swing Dance Shoes Muse gold leather handmade by Harlem Shoes
Stick-on suede soles for high-heeled shoes with industrial-strength adhesive backing.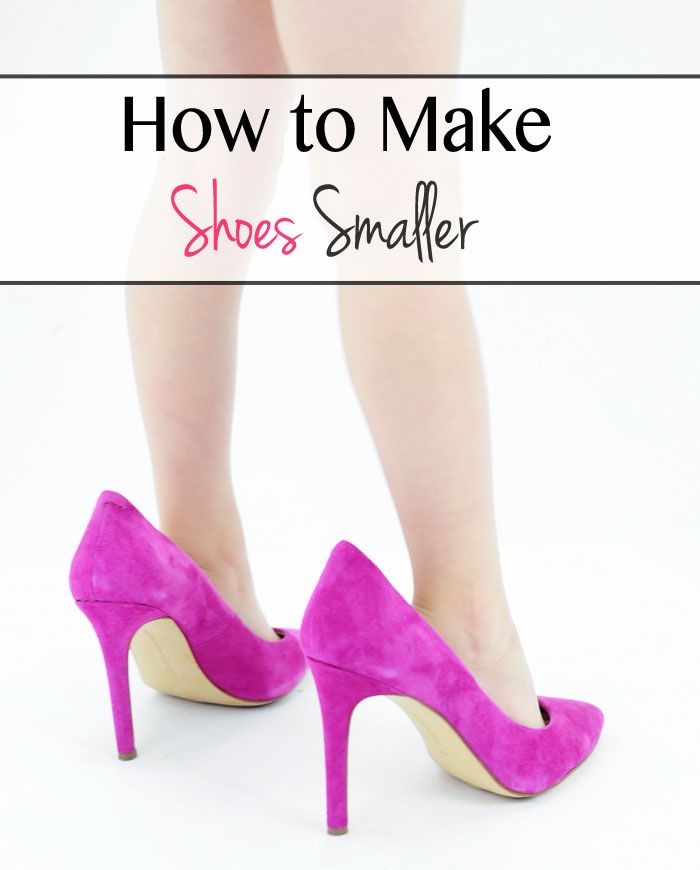 Resole old dance shoes or convert your favorite heels to perfect dance shoes [SUEDE-LA-r02]
Joocare Women Cross Strap Latin Ballroom Black Character Dance Shoes Ladies Modern Tango Salsa Party Dress Pump
$215.35
Women Swing Dance Shoes Harlem Boots beige leather handmade by Harlem Shoes
$122.00
Ladies Regency Slippers
Have a question? Comment below or contact me via email.
We are Debbie and Oscar, your guides to dressing up like decades past. We are here to help you find clothing online and learn about vintage fashions as worn by everyday people, just like you. Need help with your outfit? Ask us anytime.
Making swing dance shoes
Having gotten into swing dancing, the subject of dancing shoes has come more to my attention. I used to just use regular shoes, although I was aware some people put duct tape on the bottom of their shoes to make them turn easier. I always thought that was messy, and never tried it.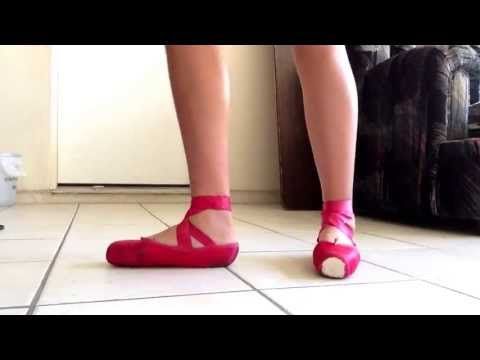 But at some of the fancier swing dance venues, I noticed a lot of people had these fancy and conspicuous Aris Allen dancing shoes. I looked into it a bit, and realized one of the things that makes the shoes special is that they have leather soles, which allow them to slide more easily, especially when turning.

I never contemplated buying such a showy pair of shoes for myself, but I did start to think a bit more about proper dance footwear. Not long afterwards, visiting my parents, my mom was trying to find a taker for an old pair of sneakers a tourist had left behind. I found they fit me rather comfortably, which is slightly unusual for me. But then looked at the bottoms of them and found that half the rubber sole from one of the shoes was missing. They were of the basic style of sneakers with a layer of foam right above a relatively low profile rubber sole, and the front half of the sole was missing from one of the shoes.

This gave me an idea - with a pair of shoes that fits, and nothing to lose, I could try to replace the missing sole with a piece of leather and make my own low-traction dancing shoes.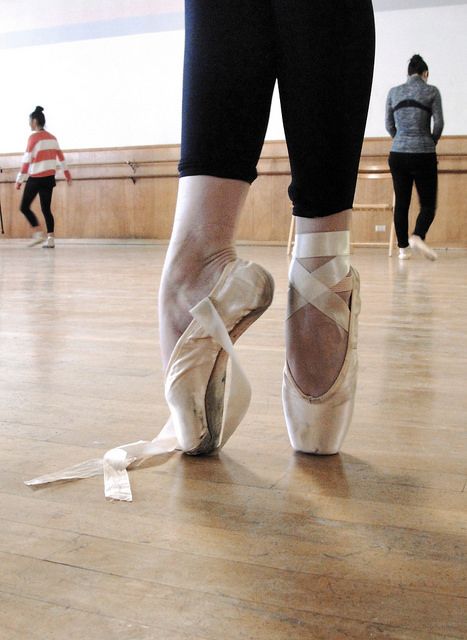 So I bought a cheap and ratty old suede leather jacket at a second hand store for the leather, and set out to experiment.
This page describes my revised procedure, which I did to a pair of rubber soled Hush Puppies dress shoes. Of course, you can get fancy dress shoes that have leather soles already, but I had these lying around and hadn't used them in 10 years.
The shoes didn't have much of a profile to begin with, but I reduced the profile even more with a belt sander. I also beveled the edges a little bit, so once I put leather on it, I'd be less likely to catch the edge of the leather on some edge on the floor.
The next step was to take a piece of leather, enough to cover the sole of the shoe, not including the heel. The pocket pieces from the jacket were just the right size for this. To seal the leather, I coated the smooth side with wax. I started by warming it with a heat gun, and rubbing wax onto it. Then heated it again to melt the wax in, and repeated a few more times until the leather became dark looking as though it was wet.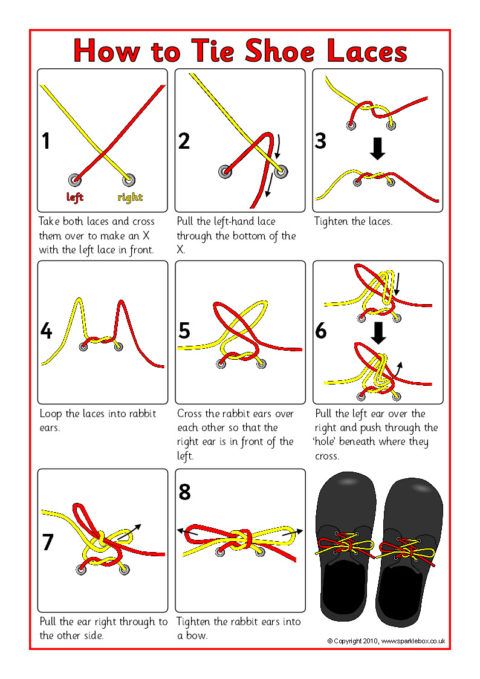 Next I flipped the leather over, and warmed it up with a heat gun. Next, I squeezed a glob of hot glue on the end of a thin strip of wood (a putty knife would do too, but I didn't want to get one dirty). I smeared the glue onto the fuzzy side of the leather, much like you would spread honey on a piece of toast. Had to repeat it a few times to get it to stick to the leather nice. The goal was to make it look soaking wet with glue. I used most of a glue stick for this purpose..

I used the same approach to spread a thin layer of glue onto the rubber soles, although I didn't need nearly as much, because the rubber didn't absorb the glue. This way I could be sure that glue covers every part of the sole. That and the sanding makes for better good adhesion - rubber isn't the best surface to glue things to. Next, I reheated the leather, and the sole of the shoe so that both were nice and sticky, but not hot enough to burn my fingers. I then squeezed the shoe into the hot leather.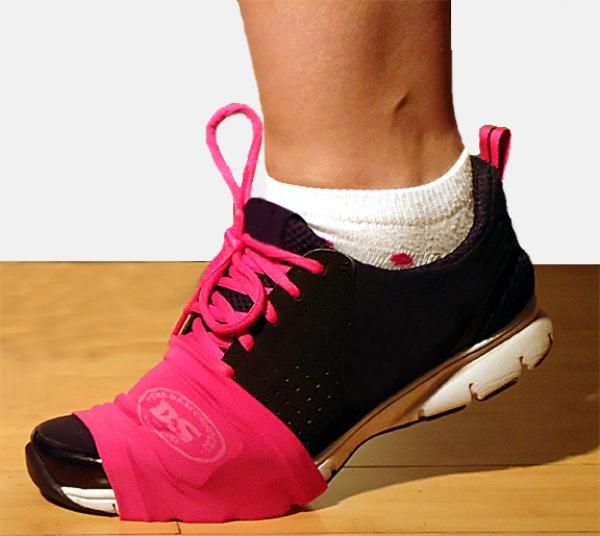 While everything was still hot, I stroked the leather onto the sole, stroking from the middle towards the edges to pull the leather outward a little and so stretch it a little bit.
With the shoe still warm, I pulled the leather from the edges a bit. The leather looks better on the sole if it is stretched just a little bit. Be careful not to let the glue on the leather stick to other parts of the shoe as you do this.
Next, I let the shoes get cold. It was winter, so I put them outside. putting them in a fridge might be a good idea. This makes the glue much firmer, and allows for it to be nicely trimmed with an exacto knife around the edge of the sole. Once its done, it was done, it looked quite presentable - as though it was actually meant to be that way. I found that adding a bit of wax afterwards can help, because with all the heating, the wax had soaked further into the leather.
Because its hot glue, if you find that any part did not ideally stick, those parts can easily be reworked just by heating it with a heat gun.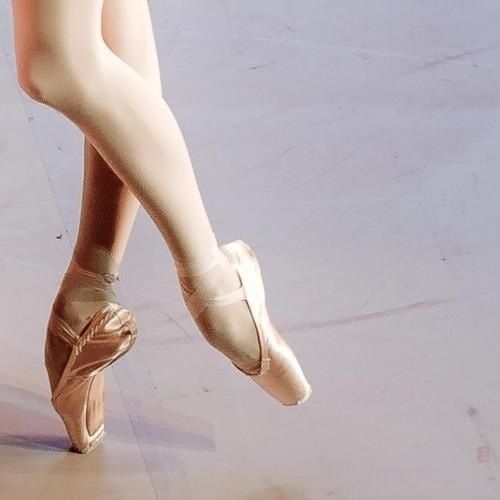 I have read about people doing the same thing with Shoe Gooo. Shoe goo will probably give you better adhesion to rubber, but it cannot be reworked, whereas hot glue just needs to be heated up again.
Even with waxing, the sole of the shoe is still suede leather, with is rather soft - too soft to use on rough concrete. It can also get bits of sand wedged into it, so best not to put them on until inside the dance hall, and to brush the dirt off them once in a while. But it does make for a nice cheap pair of dancing shoes. And on top of that it can be done with any style of shoes, even a comfortable old pair of sneakers.
One word of caution - just after doing them up and waxing the sole, the sole gets very smooth initially, and rather slippery on carpet. but that goes away after a while. You may not want to put leather on the heels of your shoes, or you may find yourself loosing traction unexpectedly.
After six months of use once or twice a week, I found the first pair of sneakers that I did up still in good shape.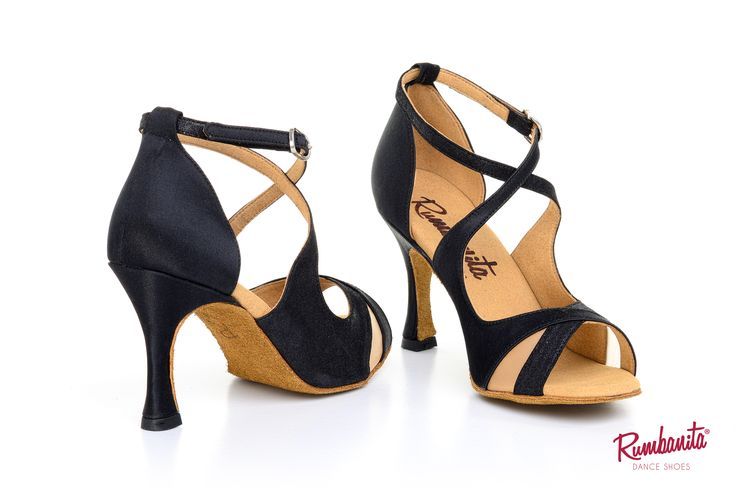 Of course, I don't expect the leather to last forever, but when it does go, I just have to reheat it to soften the glue, pull the leather off, and put on a fresh piece. Ideally, the leather would be thicker than that used for a leather jacket, but a leather jacket was the most expedient source I found. Firmer leather, like that from a leather purse or other apparel would no doubt be better.
I'm pretty sure hot glue is the ideal glue for this sort of application, because it stays flexible, and can be reworked. In fact, removing parts of the original rubber soles from the sneakers, I found that the glue that held the soles on original behaved and looked suspiciously like hot glue!
Another good article about getting cheap dance shoes on www.ballroomdances.org
To my Home page or my Woodworking page
Features of ballroom dancing shoes
Features of ballroom dancing shoes
For a professional dancer, shoes are the main element of the costume.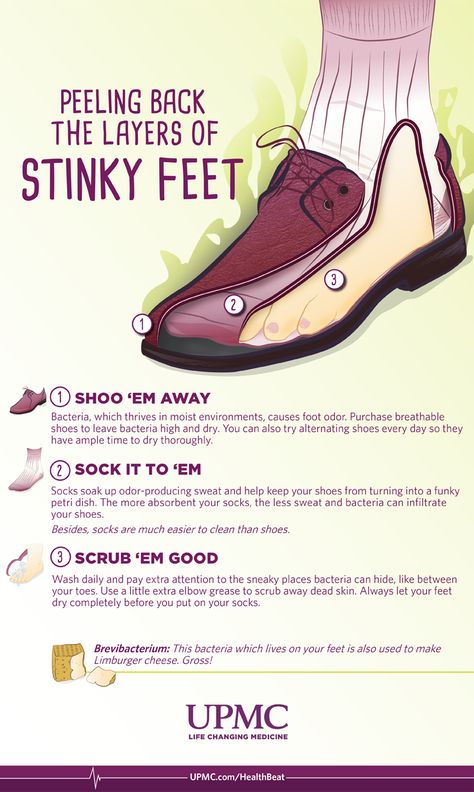 If the shoes are chosen correctly, then the dancer can safely move around the stage without fear of injury. Comfortable shoes give the dancer the opportunity to work out every movement, bringing the performance to perfection.
In the online store "Komilfo" you can buy high-quality shoes for ballroom dancing inexpensively wholesale or retail. But at the same time, it is important not to save money and choose professional ballroom dancing shoes, as they have a number of specific features.
Features of dance shoes
Ballroom dance shoes for adults and children must meet the following criteria:
1. Good grip on the floor.
To ensure tight grip with the floor, the sole of dance shoes can only be made of genuine leather (split leather). This sole looks like suede, it does not slip. The dancer in such shoes feels the floor surface well. If the sole is made of plastic, then the foot will slip, and the rubber sole will interfere with many dance elements or rotations.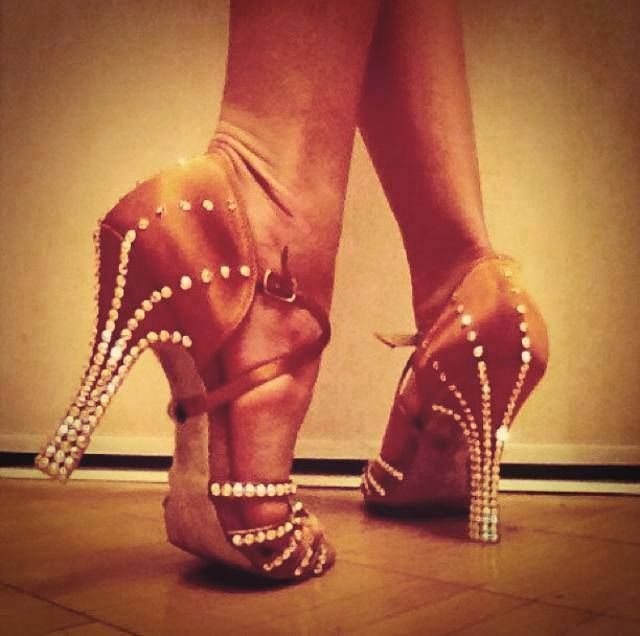 2. Features of the arch support.
The arch support is an element built into the sole. Its function is to support the shape of the foot.
If in simple shoes the length of the instep reaches the middle of the foot, in dance shoes this element has its own distinctive features for each type of dance:
For Latin American dances, where many movements start with the toe, shorter arch supports are used.
3. Matching the lift of the dancer.
The artist's foot must feel the insole throughout its entire length. Therefore, shoes for ballroom dancing need to be chosen according to the length of the artist's foot.
4. Features of the heel.
The heel of the ballroom dance shoes is hydraulically screwed firmly.
The height and shape of the heel depends on the direction of the dance program. For Latin American incendiary dances, where there is a large load on the toe, thin high heels are often used.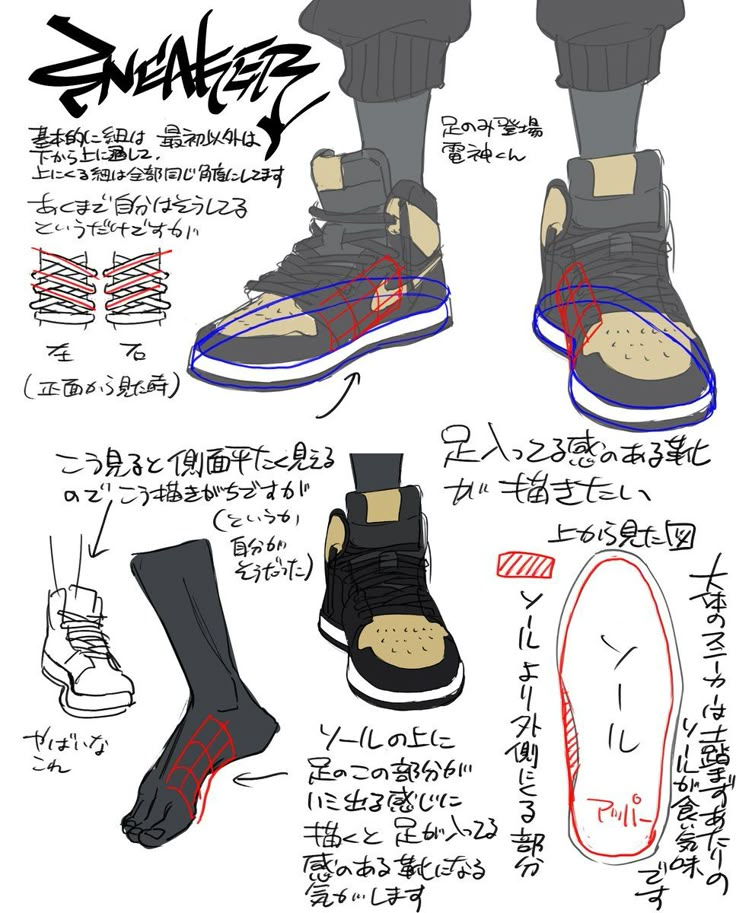 For beginner dancers, it is recommended to buy a heel no higher than 5 cm. This will make it possible to maintain a stable balance during the movements.
Criteria for choosing dance shoes
When buying a suitable pair of shoes for dancing, you need to follow a few simple rules:
shoes match the size of the foot;
material strength;
softness and comfort;
wear resistance;
attractive appearance and design.
Material selection
The manufacturer usually uses strong natural fabrics for dance shoes. It can be natural and artificial leather or satin.
Satin shoes look more beautiful, bright and attractive. But keep in mind that satin gets dirty quickly and is very difficult to clean from stains, dust and dirt.
Men's leather shoes are more practical and easy to clean. The most practical are shoes made of genuine leather, which are moderately stretched when worn, the foot breathes in them, and their treatment with shoe cream returns them to their original appearance.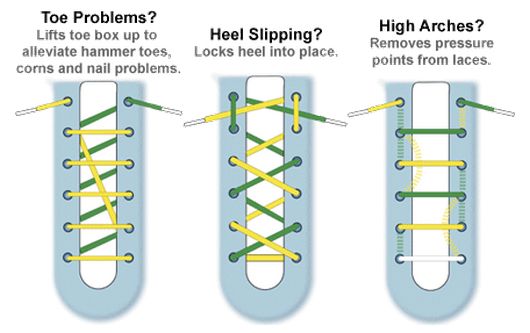 Color features
Many ladies who compete try to choose skin-colored shoes that can hide the flaws made during the execution of movements. Shoes in black or white, on the contrary, will emphasize all the movements of the legs. They can only be worn by dancers who are confident in their abilities.
Moscow dance store Komilfo offers to buy dance shoes of any kind, color and design style. Site managers will help you place an order and arrange delivery in a convenient way.
Dance shoes
Dance shoes

E-mail address: *

Name:

Last name:

We accept for payment:

What is the difference between dance shoes and street shoes?

Huge! Firstly, dance shoes have a very thin sole, which makes the dancer feel the floor better.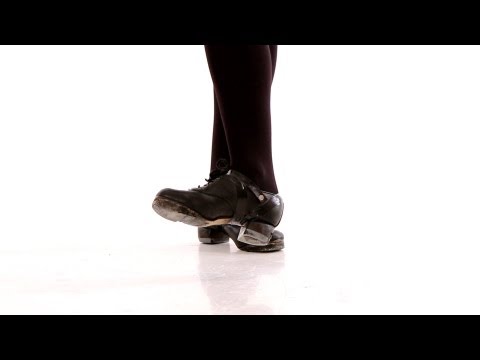 Also, the thinness of the sole increases the flexibility of the foot. Have you seen a one year old Labrador puppy? What fluffy paws he has! Remember how clumsy puppies are at this age? we are dancers. We don't want to look clumsy and clumsy, do we? Therefore, we definitely need to feel the floor, and in order to do this, we must be able to feel the balance and develop the flexibility of the foot.
Dance shoe sole made of chrome suede. Leather soles are slippery, rubber soles are the opposite, so the best option for dancing is suede. Dance shoes will behave differently depending on how you use your foot: if you want to stop quickly, they will help; if you want to slide, they will not interfere. The ladies' dance shoes have steel rods inserted so that the heels can withstand a lot of weight and pressure. Thanks to this, the lady can safely use her entire foot while dancing, reducing the inconvenience of dancing in heels. Straps and heel pads on such shoes should be in perfect condition.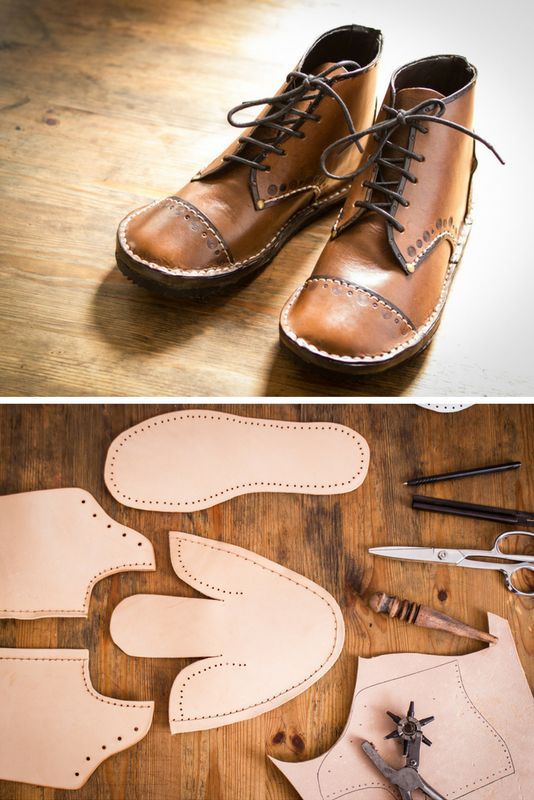 The straps should be tightened tight enough to keep the heel well in the shoe. The same applies to belts in men's shoes. None of the dancers wants their shoes to move out of sync with their foot, but some time later. Shoes should literally be part of your body. Ladies, please also note that, unlike street shoes, in dance shoes, the difference between the height of the toe and the rest should be minimal.

How to care for dance shoes?
First and foremost, never wear it outside. Suede gets wet instantly or gets greasy and loses the qualities that make it a first-class dance shoe material.
Get a wire brush and clean the sole after each wear of all "debris". The better you try to keep the sole in its original condition, the more and longer the good return of the shoe will be.
Every shoe starts to fall apart over time. If you place your weight primarily on the inside or outside of your foot, the shoe will begin to sag.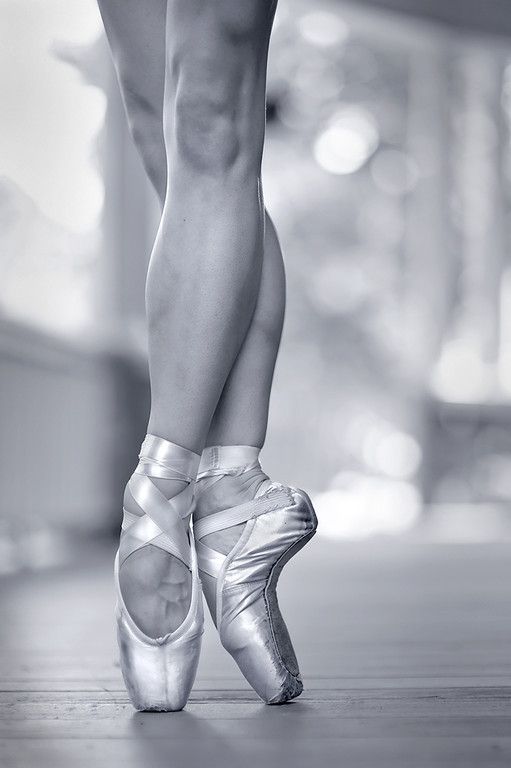 To test this out, put both shoes on a table and see how much things have changed since you bought them.
Be sure to watch the heel pads! Quite often it is useful to change them. Once they start to fall apart, the shoes no longer provide the support you need. From now on, it should be demoted to a club shoe.
Most serious dancers have several pairs of shoes they use. The newest pair - for competitions or shows. As soon as it begins to lose strength and beauty, it becomes an activity shoe. Then - for parties. Then - in order to support the door with it. Most beginners can start with one pair. Advanced dancers require a minimum of two.
How about changing shoes while dancing?
This is acceptable if you want something cooler and dryer after a certain amount of time. Also, each pair of dance shoes has its own unique character and affects a certain part of the foot. Therefore, in order to evenly distribute the load, it can be changed from time to time - especially if you are a lady and you have shoes with different heel heights.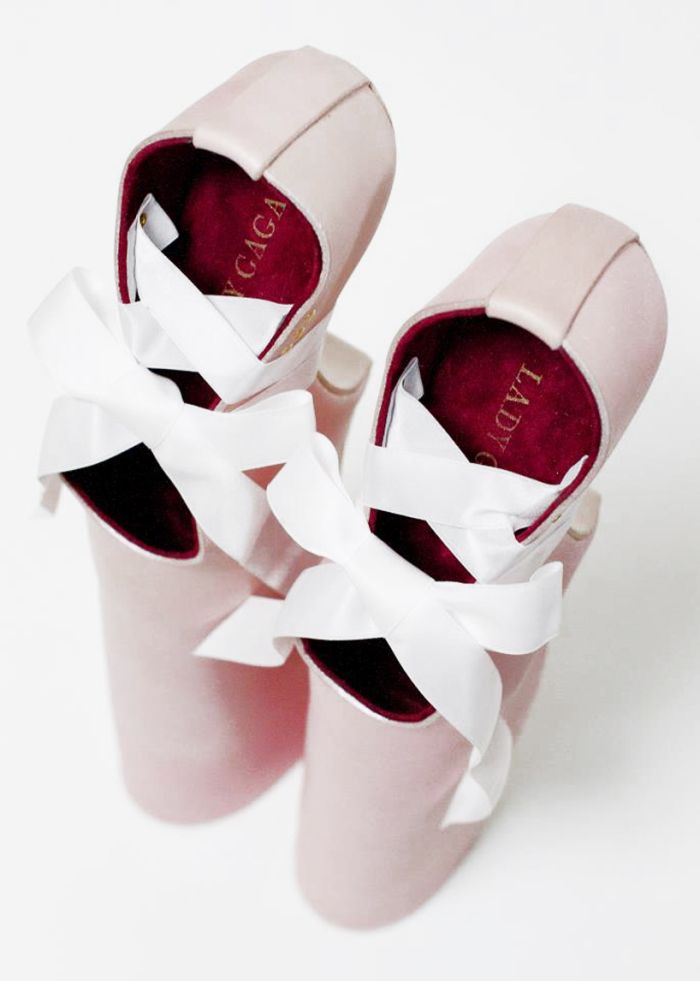 What about jazz or tennis shoes?
All this looks great, but can only be used as an auxiliary shoe of secondary importance. You are dancing. And you usually dance in places where you are expected to have beautiful dance shoes, not jazz shoes. Therefore, you need to learn to dance in shoes in which you will dance constantly in the future. Jazz shoes are arranged in their own way, and the balance they provide to the foot is not at all danceable. A beginner, in order to develop muscle memory, must learn to accurately feel his balance. Ladies, on the other hand, have a sense of dance shoes in order to perform rotations well. Therefore, first learn to dance, and then try to dance in jazz shoes.
Are your legs tired?
If you are going to dance for a long time, take at least two pairs of shoes with you and alternate between them. Soft pads that you can put inside your shoes can help. After dancing, stretch your thighs, calves, and ankles.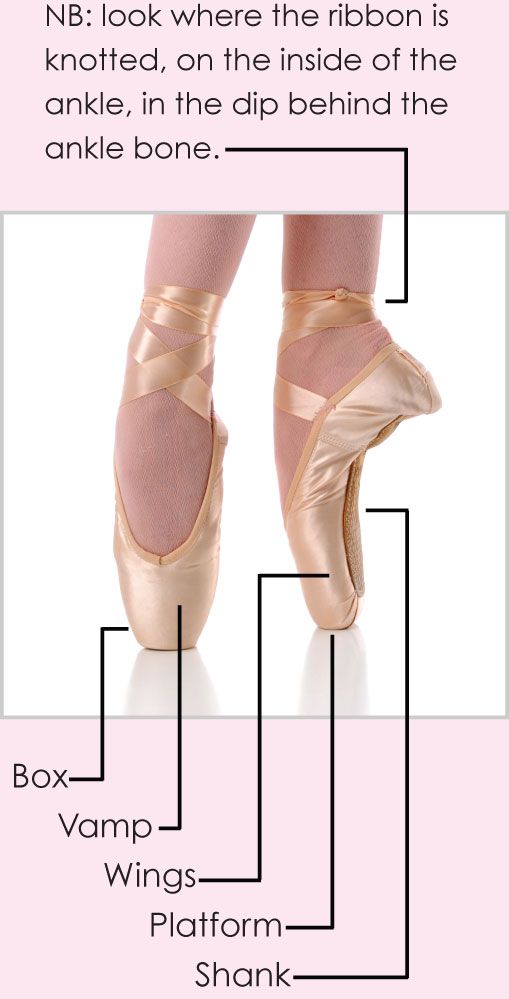 .