How to make a good dance song
How to write a killer dance tune | Music

It's that famous DJ ... Roger something, er, ohwhatshisname ... oh, yeah Sanchez. Photograph: PR
Last week, I had an email from a German dance act. They'd heard some of the dance records I'd written and were wondering if I'd be interested in writing a top-line (melody and lyrics) to one of their tracks. I must admit, writing to track over the net is not my favourite way of working - I prefer sitting in the room with other writers and being able to change the chords if I feel the urge. Still, as a writer for hire you have to be flexible. It's fun to mix it up, and at least I'd be the only person writing for this particular track (as far as I know), which isn't always the case.
Recently, a label sent out a backing track to all the top-line writers they knew, asking them to write melody and lyrics for their girl group (I'm not allowed to say which one). This is quite a common practice in pop and dance music and works well for the labels.
For the top-liners, on the other hand, it can be frustrating. It doesn't involve much collaboration or feedback and, if their top-line doesn't get chosen, chances are they end up with an unusable melody that sounds too much like the chosen one.
This label was honest enough to say that there was only 10% available of the song's copyright, since the track had a sample that would claim the main part of it. Some A&R people love suggesting tracks that the artist should sample (1980s electronica like Depeche Mode seems to be the flavour of the moment), and the girl group in question used a famous sample on their last single too.
I wonder if Matthew Dear got 50% of the songwriting credits when Fedde le Grand used his vocal sample for Put Your Hands Up 4 Detroit? When it comes to song splits, it's not about how many words you write - it's all about negotiating from a strong position. If the producer didn't ask before using the sample, they may have to give away most of the publishing.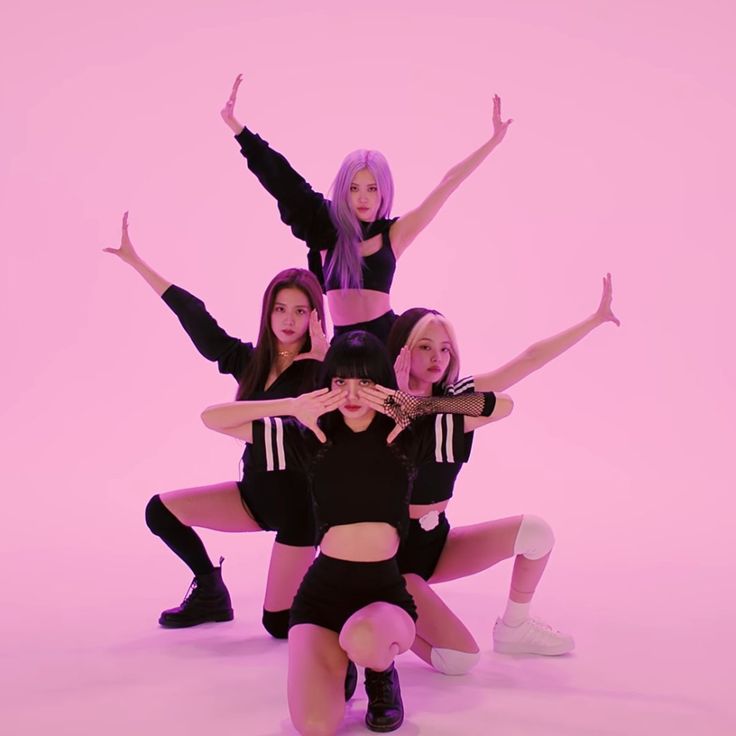 Roger Sanchez had to give Steve Lukather much more than 50% for using one line from the verse of Toto's I Won't Hold You Back in Sanchez's hit Another Chance. Of course, that line gets repeated over and over again, but still.
Like most people, I used to think that writing dance music must be ridiculously easy. After all, how difficult could it be to write one chorus (and possibly a verse too) about getting down on the dancefloor that gets repeated ad infinitum over a beat?
The first time I worked with a DJ/producer, he told me that he wasn't into writing the old "Take me higher" and "Put your hands in the air" dance cliches. "I like to write stories," he said. "Fantastic," I thought, as I strove to come up with original ways of describing a universal experience. "It'll be like country music with a beat underneath it." Of course, by stories he meant: "I see you across the dance floor. You look really hot. I want to take you home."
It's difficult to write something original with such a narrow choice of subject matter.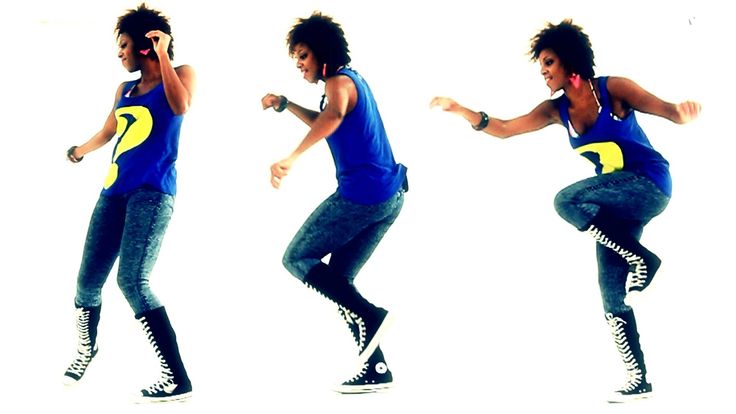 Then again, the most important characteristic of a good dance top-line is not the profundity of the lyrics, but that they flow well. Don't clutter it up with too many words and stay away from long unusual ones. Use nice open vowels, not too many consonants and come up with a killer hook. If you manage to get an original lyrical idea that fits into these parameters, it's the icing on the cake - what makes a good dance track great.
Then again, my most successful dance track to date is called Turn on the Music, so forget that last bit. Maybe I'll go for the "Let's all come together and spread the love" theme for this one.
How to Make the Best Wedding Reception Dance Playlist
Think back to some of the best times you've had at weddings, and I'll bet many of them were "hold my drink" situations during the reception. You know, the ones—you hear that song start and, suddenly, makeup and blowout be damned, the dance floor becomes your stage.
"Those three-minute connections are some of the most memorable moments from a wedding," says expert Shanon Cook.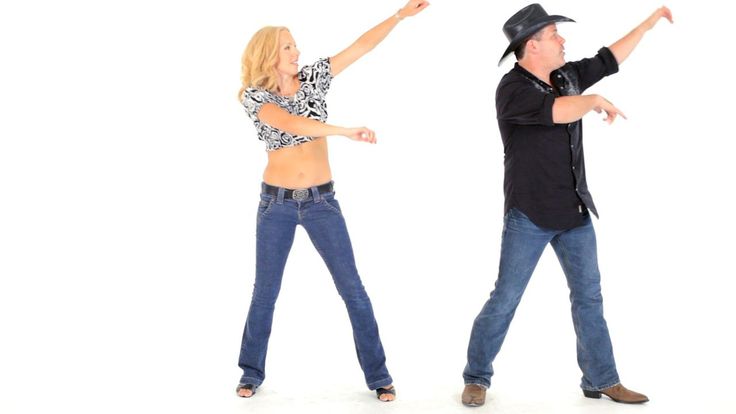 Cook recently got married herself, so we decided to capitalize on her musical expertise and recent personal experience by having her curate the ultimate wedding reception playlist.
Meet the Expert
Shanon Cook is a Spotify Trends expert, former entertainment correspondent for CNN, and longtime music journalist.
Every couple's wedding day soundtrack will, and should, be different. There are over 3.5 million wedding-related playlists on Spotify. And that's the benefit of premeditated tunes: They're a thrifty substitute for a DJ or band, and they're personalized—all the way down to that obscure remix that forever cemented the friendship between you and your MOH.
"You really have to think about your guests," she says. "At a wedding, you have a very broad list—from your grandparents to guests as young as two. You have to think about music that is not only appropriate for that varied audience but also what they're going to like and get into. That's very difficult to achieve.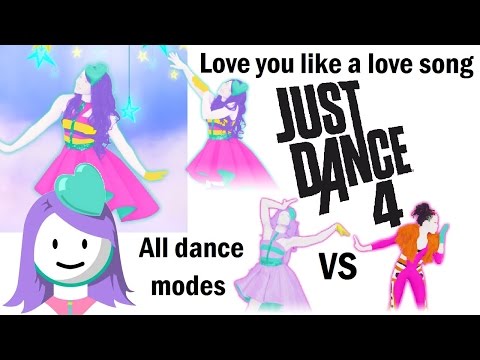 " But don't fret your set yet. She's going to get you there with just five tips.
Recognize Sometimes It
Is
a Popularity Contest
Spotify figured out which songs were most often added to users' wedding playlists—let's check out the top 10:
"Thinking Out Loud," by Ed Sheeran
"Marry You," by Bruno Mars
"All of Me," by John Legend
"Uptown Funk," by Mark Ronson, featuring Bruno Mars
"I Wanna Dance With Somebody (Who Loves Me)," by Whitney Houston
"Don't Stop Believin'," by Journey
"Crazy in Love," by Beyoncé, featuring Jay Z
"A Thousand Years," by Christina Perri
"I'm Yours," by Jason Mraz
"Hey Ya!" by OutKast
"Nothing on this list surprises me," says Cook. "You've got the representation of up-tempo fun songs with 'Hey Ya!' and 'Uptown Funk.' Some of these songs are very romantic with an appropriate message for a wedding like 'I'm Yours' or 'Marry You.' Then you've got John Legend's song 'All of Me' that's been popular since its release because Legend wrote that song about Chrissy Teigen, and it's all about how much he adores her.
What bride wouldn't like to echo that sentiment at her wedding?" For our playlist, Cook found this remix with a sick dance beat that doesn't detract from the song's emotional quality.
Even if you feel like some songs, such as Pharrell's "Happy" or JT's "Can't Stop the Feeling!" are overplayed on the radio, they can take on new life at a wedding. "They're still great additions because most of your guests will have heard them, and they're such feel-good tracks," says Cook. "They encourage your guests to move or sing, and they're also great for younger kids."
Embrace the Crossover
Pop. Country. Rock. Hip-hop. What do all these genres have in common—besides a hit song featuring Nelly? They can all feel at home on a reception playlist. "I think anything goes at weddings," says Cook. "Most of the time, you've got a mix of genres. It's all about what makes people happy and puts them in the mood to dance. It makes sense that you're going to have the full spectrum."
While you and your sorority sisters may have an entire choreographed routine to "Crazy in Love," maybe your mom and her pals have an equivalent with ABBA's "Dancing Queen.
" So go ahead and put Frank Sinatra, Notorious B.I.G., and Dolly Parton in a room together; you'll wonder why you've never done it before.
Serenade Your Guests—Even If It's Weird
If your wedding day is simultaneously the only time your kooky aunt is willing to fly across the country and the only time she's game to juju on that beat, you've got to make the most of it. "You can't expect every song to cater to absolutely everybody," says Cook. "What you can do is include specific songs for specific guests, especially if they're traveling really far distances to come to your wedding. That is such a big commitment and such a loving thing for them to do. It's nice to sprinkle in one or two songs they especially would appreciate."
Poll guests on what songs they'd like to hear beforehand, or include a song suggestion space on the RSVP card.
And are there certain songs that really encourage people to let their freak flags fly? "Songs that include extreme emotion are great songs for weddings," says Cook, specifically mentioning Bonnie Tyler's "Total Eclipse of the Heart" and "Hey Ya!" by Outkast.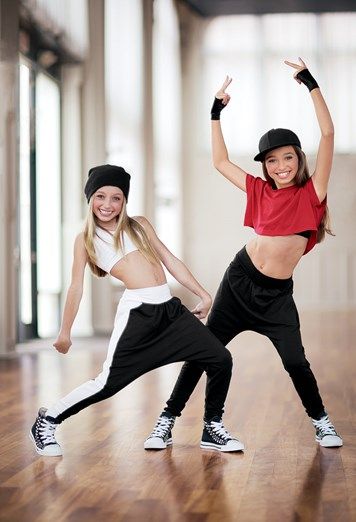 "We played 'Hey Ya!' at our wedding. That's just a fun, outrageous song that helps people let their hair down."
Cook also recommends up-tempo songs that appeal across generations. "If your mom really loves Cyndi Lauper's 'Girls Just Want to Have Fun' and that's a song that's going to get her excited, why not put it in there?" she says. "It's a song for many people. My 4-year-old daughter loves that song, and my own mom knows that song."
Mind Your Do-Not-Play List
We've already established the power music has over people's emotions, so be careful. If a song, or the bad memory (read: ex-boyfriend) behind a song has made it onto your list of names "in red underlined," keep it off your playlist. "Even if it's a song that everybody loves," says Cook, "if you have some negative association with it, you don't want to hear it at your wedding—where you should be as happy as can be."
Similarly, if there's a song that's going to upset someone else at your wedding, probably best to leave it off too.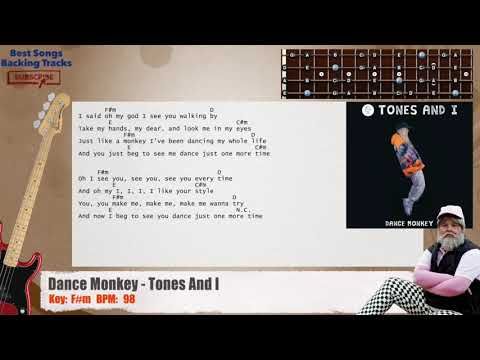 "You don't want sad songs, and you don't want songs with perhaps overly offensive lyrics," says Cook, who switched out explicit tracks here for their radio-friendly versions—a good idea if you've invited the entirety of the tee-ball team you coach on weekends. Better to be safe, and sometimes it's more fun to yell obscenities over the censored silence anyway.
Save the First Dance for Everyone
At this point in your process, we don't doubt you've stockpiled your playlist with gems of jams, but only one belongs at the top of your list chronologically. "It's always good to kick off the dance floor portion of your wedding with the right tone," says Cook. "That tone is, it's party time! Encourage people to dance." The first song must be a beacon, its bright boppiness guiding your guests away from their hesitations and insecurities toward a warm, safe place to dab, drop, and dougie all night long.
Curating the perfect wedding reception playlist is something of an art form.
It takes taste, grace, and forward planning. You want to make sure that every second of this celebration is accounted for. From pop-tastic tunes to classic tracks, you need to make sure that the roster has something for every single wedding guest. It's a tall order. 
50 Songs to Add to Your Playlist
Struggling to get started? You might be lacking the inspiration you so desperately need. Never fear. We have an idea (or 50) that will get your imaginative juices flowing. Featuring some of the cheesiest music known to the world, along with a few sing-along songs, here's the perfect wedding reception playlist. Read it. Copy it. Use it.  
Cheesy Dance Songs 
Getting your guests to the dance floor will take some seriously cheesy songs. When the formalities are out of the way, you'll need to make sure your wedding party starts with a bang. Here's some inspiration to help you choose some excellent tunes.
"The Grease Megamix," by John Travolta, featuring Olivia Newton-John
"I Want You Back," by The Jackson 5 
"Twist and Shout," by The Beatles 
"Dancing Queen," by ABBA 
"I Wanna Dance With Somebody (Who Loves Me)," by Whitney Houston 
"Single Ladies (Put a Ring on It)," by Beyoncé
"Cha Cha Slide," by DJ Casper
"Y. M.C.A.," by the Village People 
"Macarena," by Los del Río
"Footloose," by Kenny Loggins
Rock Classics 
Ready to rock? We're not talking obscure bands that nobody's ever heard of. Instead, this section is dedicated to classic rock tunes. The moment the opening chords play, you'll need your air guitars at the ready. These tracks are certain to liven things up.
"Bat Out of Hell," by Meat Loaf 
"Crazy Little Thing Called Love," by Queen 
"Close to Me," by The Cure
"Sweet Home Alabama," by Lynyrd Skynyrd
"More Than a Feeling," by Boston
"Walk This Way," by Aerosmith 
"Brown Eyed Girl," by Van Morrison
"Sweet Child o' Mine," by Guns N' Roses 
"Magic Carpet Ride," by Steppenwolf
"Livin' on a Prayer," by Bon Jovi
The Ultimate Guide to Wedding Music
'90s and '00s Pop Tunes 
Next, let's take a trip back in time using the magic of music. It's an undisputed fact that the 1990s and 2000s were the golden years of pop.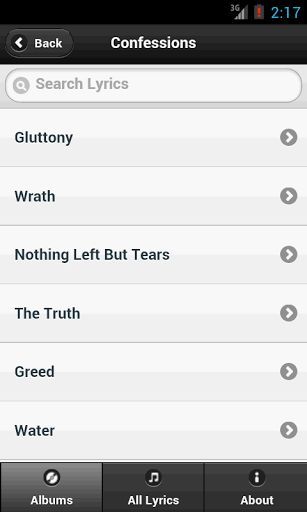 For this section of the evening, you can get your guests feeling super nostalgic as they dance along to some throwback favorites.
"Hot in Herre," by Nelly
"Bye Bye Bye," by 'NSNYC
"TiK ToK," by Kesha
"Hey Ya!" by OutKast
"All Star," by Smash Mouth
"Thong Song," by Sisqó
"Oops!…I Did It Again," by Britney Spears
"Umbrella," by Rihanna
"Say My Name," by Destiny's Child 
"Hollaback Girl," by Gwen Stefani
Sing-Along Songs 
As the evening hits its climax, your guests will be ready to bust out some tunes. It's the perfect time to switch the music to the sing-along songs. We're talking tracks that everyone knows by heart. From "Sweet Caroline" to "Red Red Wine," you can't go wrong.
"Sweet Caroline," by Neil Diamond 
"Don't Stop Believin'," by Journey
"Tubthumping," by Chumbawamba
"Africa," by Toto
"Love Shack," by The B-52's
"Ice Ice Baby," by Vanilla Ice
"Sweet Home Alabama," by Lynyrd Skynyrd
"American Pie," by Don McLean
"Red Red Wine," by UB40
"New York, New York," by Frank Sinatra​
Romantic Slow Songs 
Before the night is out, it's time to take things down a notch and get all romantic.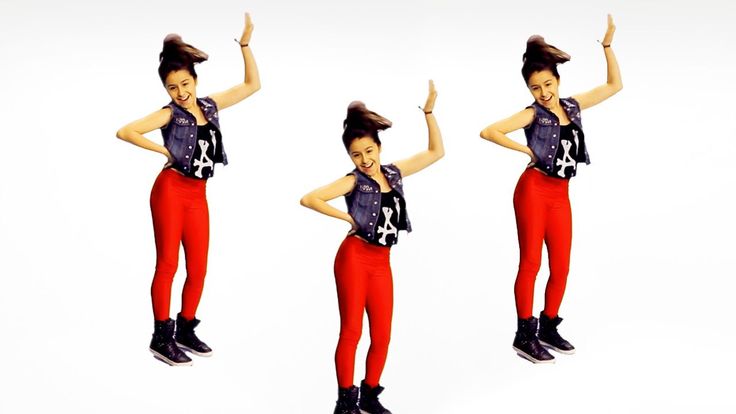 After all, this event is all about love. Needless to say, the following songs make ideal first dances, but you can also sprinkle them throughout your wedding playlist.
"Unchained Melody," by The Righteous Brothers
"I Don't Want to Miss a Thing," by Aerosmith
"You're Beautiful," by James Blunt
"Thinking Out Loud," by Ed Sheeran
"The Lady in Red," by Chris de Burgh
"Can't Help Falling in Love," by Elvis Presley 
"Your Song," by Elton John
"You're Still the One," by Shania Twain
"Halo," by Beyoncé
"Make You Feel My Love," by Adele
75 Dance Songs Your Bridal Party Is Guaranteed to Get Down To
How I learned to write dance music and started releasing on labels — Music on DTF
A big story about finding yourself in creativity. With pictures and music.
14419 views
Hi, I'm Muchkin. I write music. I make money with soundtracks for indie games, and for my soul and career I also make tracks in the genre of melodic house and techno.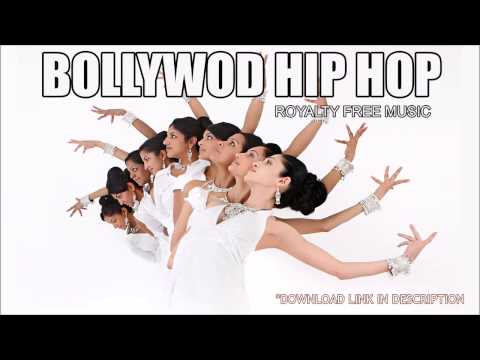 About how I came to composing, I wrote in a recent text. Now let me tell you about my path in dance music.
Screenshot of my latest project so far
Beginning
Somewhere in the ninth grade, I first heard Prodigy - Voodoo People (Pendulum Remix) as part of a mix from DJ Stroitel. I got crazy and started to get interested in drum and bass. I listened to Pendulum, Noisia, Spor, danced drum and bass dance, which we called drumstep.
Then I thought that I also want to write the same energetic cool music with rich drum parts. I had no idea how it was done, and the search led me first to some kind of MIDI editor, in which I made a couple of songs. And then I found FL Studio, a sequencer that I've been using for over a decade.
The first tracks were awful.
I shared them under a shameful pseudonym on PromoDJ, in an active community of fellow beginners. We intelligently criticized each other's tracks, not knowing anything at all about how music is created.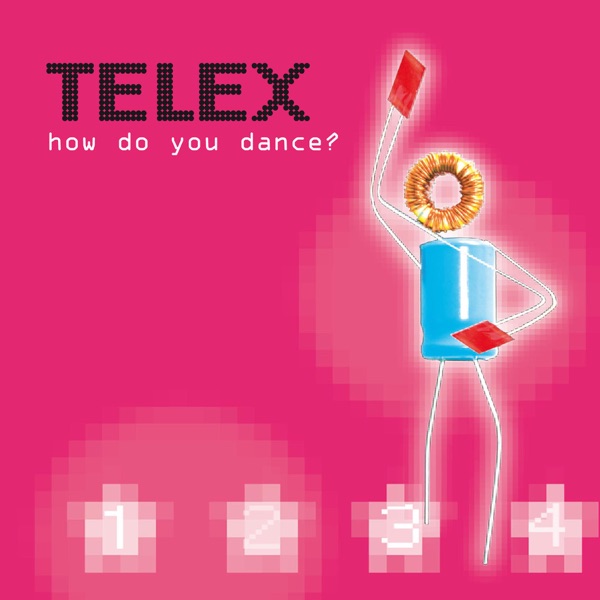 But it's always like that when you start.
I once read the idea that you need to make the first 100 songs as quickly as possible, because after them normal music will follow. In my experience, yes, something like this is
Toward the end of school, a dream began to form in me: I will learn how to make cool music for the university, and by the end of the fourth year I will become, if not a world star, then certainly a professional and respected music producer (a person who earns money by creating and performing electronic music ).
University
In fact, for four years at university, I basically did only three things: studied (albeit well), played video games and suffered from fears and anxieties. Despite the fact that the dream still lived somewhere on the border of consciousness, and I considered myself a music producer, writing tracks faded into the background.
It wasn't because I was lazy or because I didn't want to make music.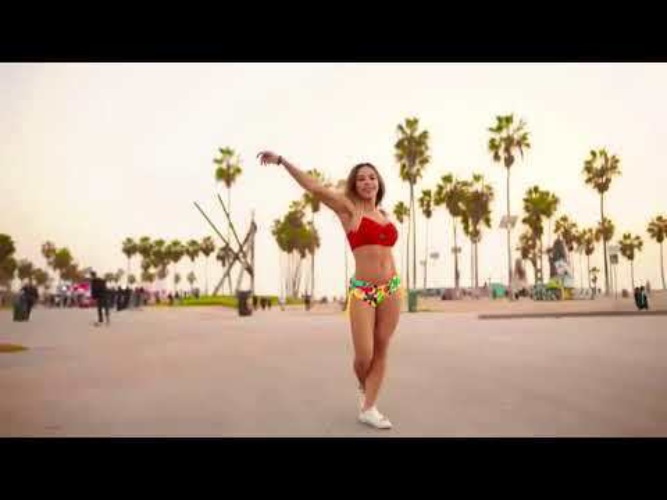 Just because I thought of a great success in advance, creativity turned into a hard and painful task. High anxiety, disorders, traumas, and just the peculiarities of the psyche (which I realized only ten years later thanks to psychotherapy) exacerbated the situation.
For example, I wrote this track for a whole year and spent more than hundred hours on it . That was the pace at which I produced finished works at that time.
Funny story. Born in Space found some cunning guy on PromoDJ and wrote me, they say, let's release it on my label. I went nuts from the word "label" and agreed. We even signed some kind of contract through the Proton system. After that, the man disappeared. Until now, the composition can be found on streaming services - he released it ten times, probably, and all under different "labels".
I didn't make a dime from it, of course. I suspect that he is also
Among my other works during this time, one can single out this psychedelic "neurofunk", in which everything that is possible is not in tonality.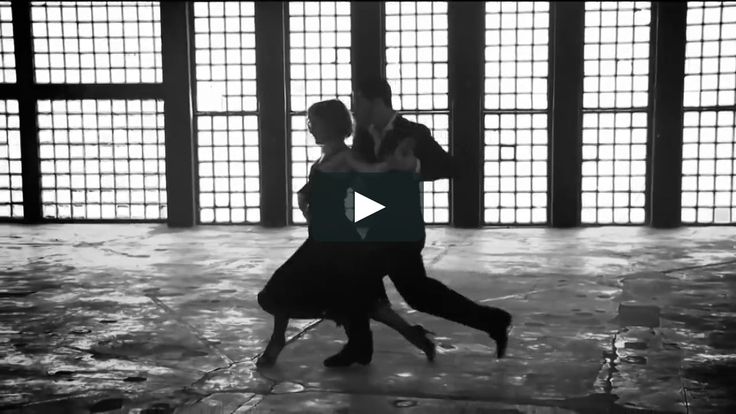 When I wrote it, I did not yet know what tonality was.
This was supposed to be an intro for my friend's YouTube show, but it never launched.
At the university, I wrote little music, but this does not mean that I did not develop creatively. I listened and analyzed bass genres a lot and sometimes through suffering I made tracks. Many did not finish. So there was progress, but very slow.
This composition also took about a year and 60-80 hours of work.
My music from this period seems to meet some minimal requirements of the genres (the structure is readable, the sounds are more or less intelligible, the kick and snare give some kind of energy, sometimes there is even a sub-bass), but they are crooked, poorly thought out and uninteresting .
I just used samples, notes and instruments that seemed appropriate and didn't think about the big picture, melody or atmosphere. And, I suspect, for the better. If I had been worried about this as well, then anxiety would have completely crushed me.
By the way, my suffering also had some advantages. From the very beginning of working in FL Studio, I decided that I needed to create all the presets for the synths myself, and so I did. By the time I received my diploma, I had a good knowledge of the standard synths of the program and even a small library of presets.
By the way, about the diploma: I wrote this experimental composition dedicated to a headache closer to the defense, which is symbolic.
Work
After my bachelor's degree, I went to the master's program and at the same time started looking for a job. For a year and a half, I was doing all sorts of small jobs (once I even made the whole foley for a short film). I didn't do much music, although I was able to complete a couple of projects.
For example, this future beats track inspired by Ivy Lab and Noisia Radio selections.
And an old school drum and bass remix for Dorn (there was a PromoDJ contest).
I was looking for ways to make money on music: I applied to local game and recording studios, I tried my luck in creating beats and stock tracks.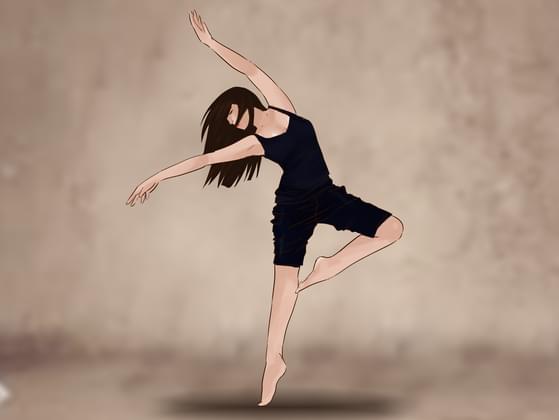 In vain. As I studied the market and read the stories of more successful producers, an unbearable, terrible thought formed in my head.
To achieve something, you have to work very hard
That explained a lot.
At the beginning of 2017, I was accepted to DTF. Since childhood, I loved games, I read LKI, the Land of Games and Igromania, so I was very happy with this opportunity.
I was part of the editorial staff for almost two years. At this time it was difficult to find the strength and time for music. I watched tutorials, analyzed other people's tracks, replenished my database of samples and presets, but completed projects during this time can be counted on the fingers of one hand.
Weird downtempo project - time.
Dubstep with the voice of YouTuber Jacksepticeye - two.
Gloomy base house - three.
Drum and bass, started back in 2016, four.
I tried to send each of these tracks to labels, but they were not taken anywhere.
I was surprised: how is it that they have everything. And powerful basses, and cool drums, even some interesting effects. Isn't that enough?
Oh, how little I understood.
Composing
In the spring of 2019, I started building a career as an indie game composer. A few months later, this occupation even began to bring in some money and soon became the main one for me. (You can read about this path here.)
I found a way to make money with music and immersed myself in creativity. A little bit not the direction that I dreamed of, but still it was progress. Working on the soundtracks, I learned to feel the music better, learned new techniques and added to my own libraries even more.
As for dance tracks, at the end of 2019, aggressive and fast base house was popular, and I tried to sit on this hype train.
But no labels took the track, so I released it myself through distributor DistroKid. It was my first "adult" release - the one that appeared on streaming services.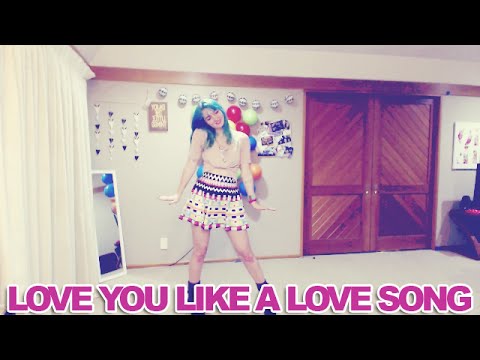 So far, I have earned exactly $0.03 on it. That's 17 auditions.
Back in the beginning of 2020, I made time for the LEAVEMEALONE halftime track.
The flops over the past couple of years made me wonder: what is wrong with my music? Why doesn't anyone want to take it? Reflection and reflection led me to an important conclusion: in the first place, I do not make the music that I really want.
I became interested in making music thanks to drum and bass, then I started listening to dubstep and electro house, and for some reason I always felt that these genres were what I needed to work on. But as soon as I listened to myself a little (which I had never done before), it turned out that I had nothing to express through bass music.
Therefore, I spent the following months looking for genres that would most accurately reflect my inner state. They were melodic house and techno.
Brute force
Since April 2020, I have decided to get into dance music properly.

Since I used to be able to create compositions only through force, I came up with a challenge for myself: to finish one track every month.
The logic was like this. By forcing myself to work on dance compositions month after month, sooner or later I had to develop all the necessary skills needed to create cool music.
I was going to basically brute force my creative powers
The first track turned out to be clumsy. The mixing is murky, there is not much development, both drops are arranged as if it were a summer banger, although a soulful melodic techno was conceived. But for starters, it will.
This track (and several others) I released again via DistroKid. Even tried to buy ads for him through Facebook. There were still few auditions (39 to date), but I was resentful of the label system after so many rejections and was determined to make a name for myself.
The next composition in May, Pasturage, was much softer.
Birds, forest, nice sound design and summer rain atmosphere.
For this track, I also purchased advertising. This time I set up the ad better and invested more money, so the output was more tangible. Now he has 138 plays.
The June track Arcane turned out to be mysterious and attractive, like a Celtic forest. Hence the name.
I did not commission advertising for him, because the determination to promote myself in the music industry began to fade. I didn't pour so much money into advertising tracks, but there was no more extra money.
The conclusion was that you can break through on your own only in two cases: if you have a lot of money for advertising (I didn't), or if you know how to do cool PR in social networks (I didn't know how). So I started looking towards

labels again.
Arcane was not taken to the labels (I did not even hope), but they took Autarca - the July track. Here's a snippet of it, and you can listen to it in full here.
It was released as a compilation on the sub-label of a small St. Petersburg publishing house Polyptych. I knew perfectly well that this would not bring me any money or popularity, but I signed the contract anyway. You have to start somewhere.
The next track was a bit hooligan Help a Robot. I didn't send it anywhere, because big labels wouldn't take it, and it was long and tedious to look for small labels with such music. How do you even google them? "Labels with frivolous electro-house"?
In autumn I decided to make a three-track mini-album. For some reason it seemed to me that labels were more willing to take EPs than singles.
Even by this moment I had heard a lot of music in the selected genres and realized that in melodic house and techno, few people make tracks shorter than six minutes. So from now on, all my new compositions slowly fade in and out.
In general, the music has become less hasty and more conducive to immersion and thoughtful listening
As you might expect, my plan to boost my chances with labels with the EP didn't work out very well.
The release was eventually taken to the same Polyptych Limited (it will be released on July 5), but I was hoping for something bigger.
In December I finished the new track Rewired and decided to take a break. Working non-stop for nine months (and I also did soundtracks) without tangible results led to the fact that I just burned out.
Rest helped me rethink my priorities and figure out which way to go. I stopped caring too much about labels and started focusing more on creativity and self-expression. Plus, psychotherapy helped (and still helps) to listen to yourself better.
Rewired was included in the compilation for the Moscow label ONESUN (will be released sort of like in the summer).
Opening
I wrote the next composition at a more relaxed pace: burnout forced me to abandon the "one track per month" mode. Simultaneously with the work on the track, I was doing research. He carefully studied music in the chosen genres, pestered successful producers with questions, whom he could reach.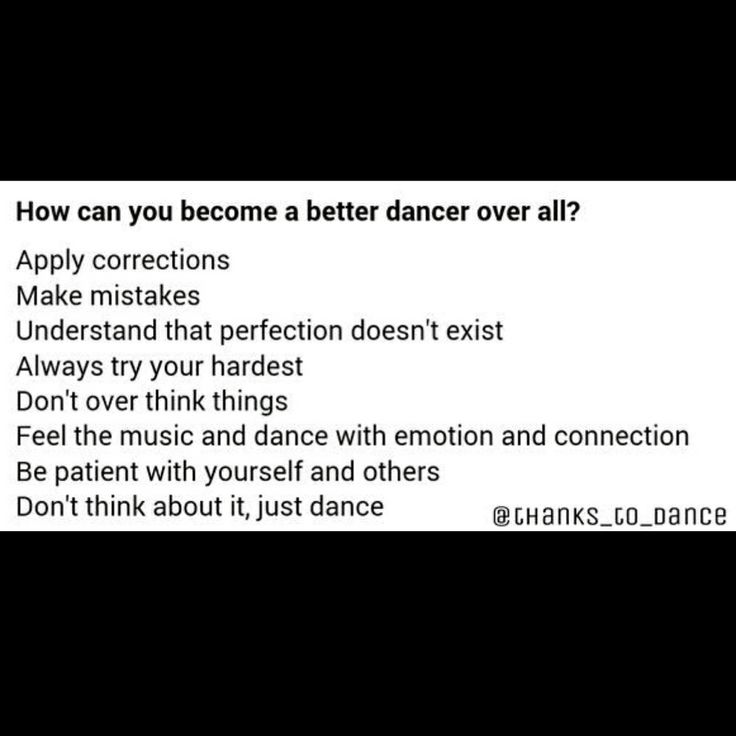 The result was the biggest takeaway of all time: major labels need unique music first and foremost. One that has not yet been
Within the genre, of course, although the boundaries between melodic house and techno are blurred.
How to achieve uniqueness? For me, the answer is simple: it comes from the uniqueness of the psyche. If you learn to listen well and express yourself adequately, then creativity will be unique. Therefore, when creating Bird Law in January 2020, I tried to listen as often as possible to what melodies, sounds, effects and just decisions resonate with me.
This track doesn't just meet some technical requirements, it's undeniably my . For example, the title is taken from a comic book that I really like.
It's the law
And the theme of birds in it is not only because of the name, but also because these animals (but not all) touch me and my wife very much.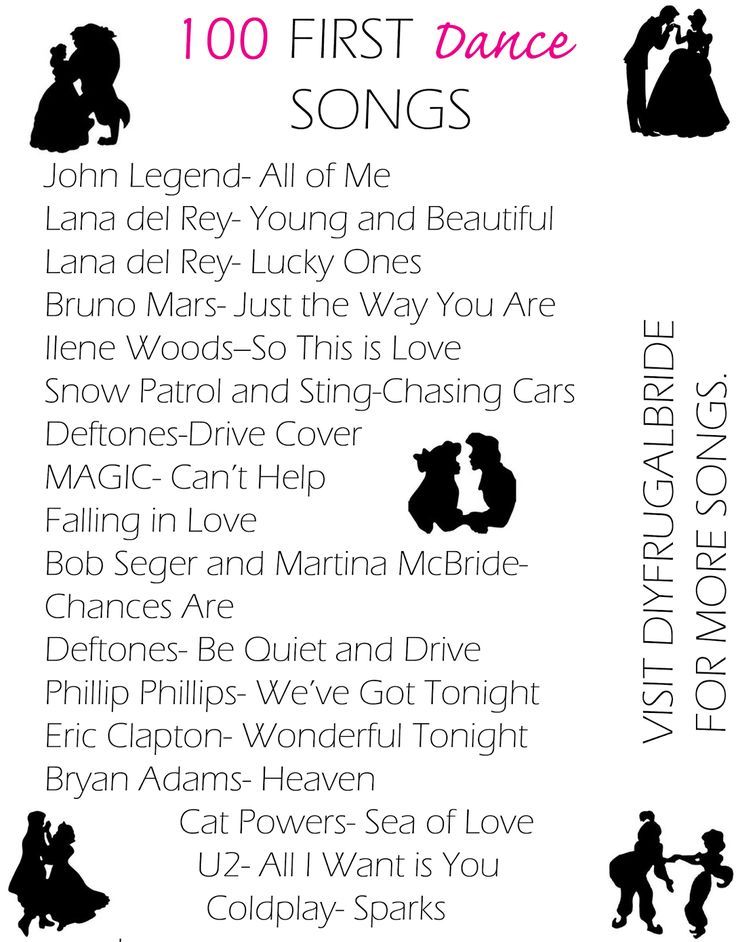 And also partly a track about the love that I feel for my wife, and this has something in common with the comic book. In general, a warm work about good things. The ones in me.
I don't know how noticeable this is to the outside listener, but I see a massive improvement over the previous compositions. He was even taken to a more serious label - the Italian Natura Viva. They promised to release it as part of a compilation. I don't know when exactly: for some reason, labels rarely notify me about such things, and I myself don't really care. I'm more focused on future works.
The last track so far is called You're Not What Your Mind Tells You. It's about my many battles with my own brain. It is a little sad, but with a light undertone, because no matter how scary the battles are, there is always a possibility to win. At least I can.
The other day I signed him to the Belgian label Sound Avenue. It will first be released exclusively on Spotify to try and push it into the platform's playlists, and will be released as part of a sub-label compilation in August.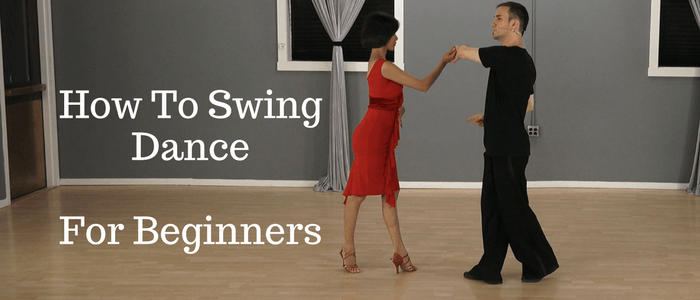 After You're Not What Your Mind Tells You, I again rethought my creative process. Now I try to treat music less as a series of separate projects and more just as a field for experiments, from which cool completed projects will grow. Let's see where this takes me.
Such things. Thanks for reading. By the way, I will soon launch a course on creating electronic music from scratch. If interested, you can read the details here.
If you like my music, you can subscribe to Soundcloud, YouTube or Spotify. All my future tracks will appear there as well. Also here are my social networks: Facebook, Twitter, Instagram, Twitch.
Songs in dance rhythms Issue 18 Lyrics and notes
I WISH YOU
Music by S. Nagibin. Words by D. Usmanov
I wish you, my love,
Forget about me soon.
Which of us invented this love?
If I, then I'm sadder.
I wish you, beloved,
With someone better than another to be together.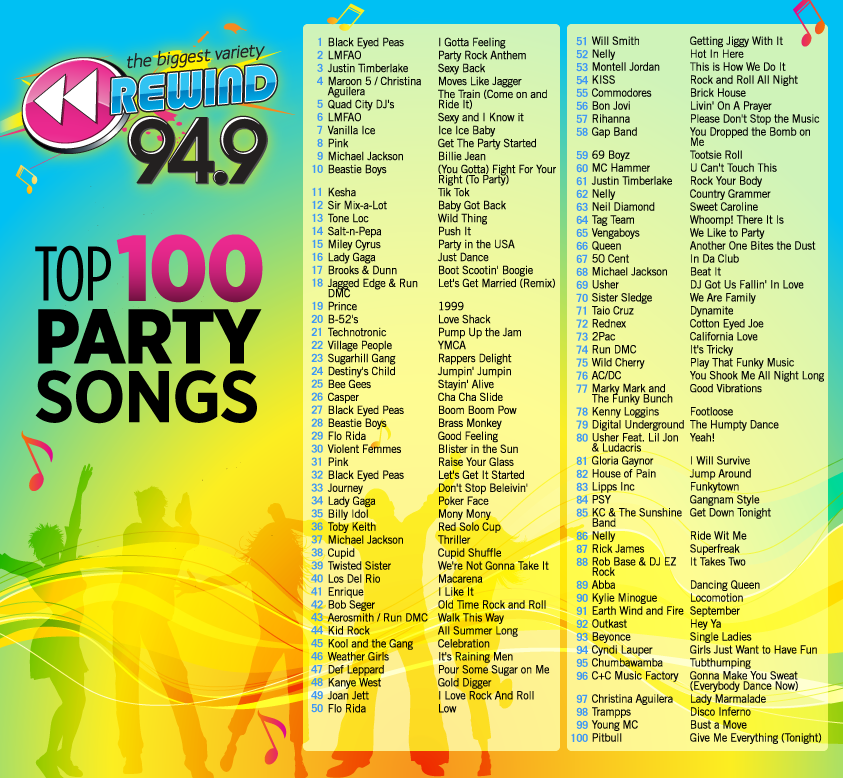 Do not blame yourself - only I am to blame,
That I believed the spring song.
Chorus: On the most unexpected road,
From sun, rain and flowers,
From quiet and bright alarm
Love is born in the heart.
I wish you, my love,
Do not call, do not write to me anymore.
Who invented this separation for us?
If you are, separation is worse for me.
I wish you not to count the year
And do not listen to dashing news,
And always dream, and always love,
As sung in the spring song.
Chorus.

OLD GRAMOPHONE
Music by N. Sokolov. Words by L. Kukso
We remember how the first cars went
And the telephone appeared in the world.
Boots, frills and trousers-pipes were worn,
And the Charleston shook the planet.
Chorus: We laugh at the old fashion: A-ha-ha!
But we do not part with it, the container, A-ha-ha!
And we wear retro costumes and hairstyles,
And remember the old gramophone.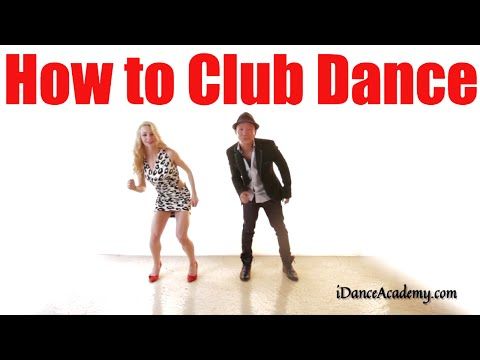 We are the same age as the electronic era—
With a grin we look at the "old man"
And yet we admire the gramophone tube -
Like a magical flower!
Chorus.
Today in tape recorders - stereo cassettes,
But the "magicians" remember their ancestor!
And our great-grandmothers, great-great-grandfathers and grandfathers
They swore in love to his music!
Chorus.


Music by A. Moskvin. Words by N. Shumakov
We are on the Kumushka River
Met you
And you are therefore
I call kuma.
Chorus: Kumushka, gossip, Kumushka-kuma,
For you, good one,
I'm going crazy.
You only smile
Nice to answer me.
You tell me gossip,
Do you love or not?
Chorus.
Make a wish
At sunset.
Come out, gossip,
Marry me!
Chorus: gossip, gossip,
You know yourself,
For you, my love,
I'm going crazy.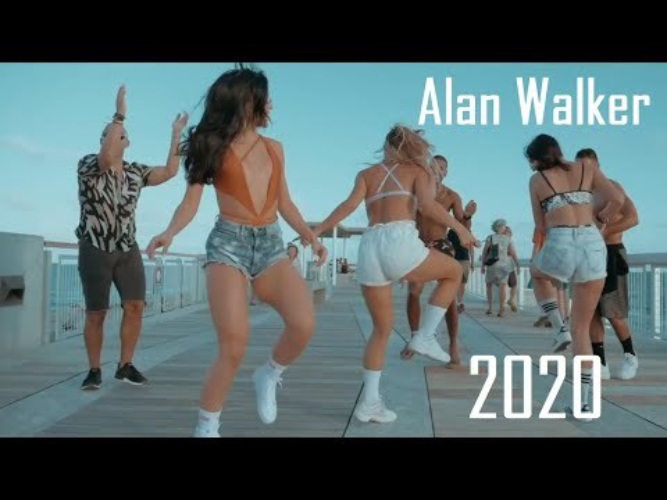 DANCE WITH ME!
Music by B. Tikhomirov. Words by I. Olenina
Transparent evening collects
To my wide circle of friends.
And again the music plays
For the two of us, for the two of us
Blue stars are dancing,
Clouds dance in the sky.
I look into the eyes of your relatives,
In my hand is your hand
Chorus: Dance with me, dance with me!
The stars are burning until the morning.
The world smells like sun and resin,
And the smoke of our fire;
What scope, what spaciousness
It's time to give us youth!
Dance with me, dance with me.
The stars are burning until the morning!
The first ray of dawn will light up,
The fog will melt over the water.
Everything is open to us in this world.
And the world is young, like you and me!
All louder than the wind call signs
In the mighty crowns of a pine forest.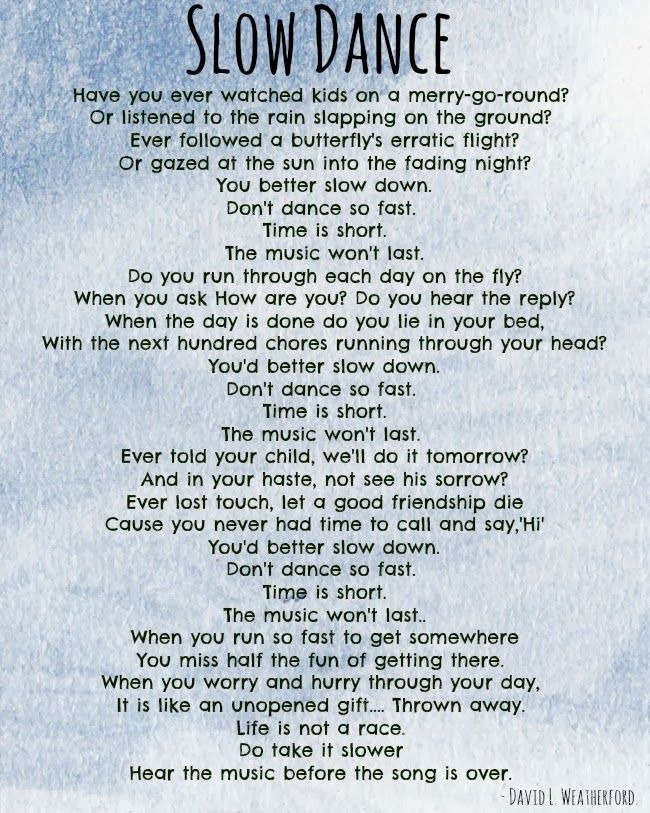 And I look into the eyes of my relatives,
In my hand is your hand!
Chorus.

CAR SONG
Music by V. Strukov. Words by V. Semernin
My owner is a man in love,
Because he loves me,
He knows my temper definitely,
And waters and cleans like a horse.
Chorus: Give driver's license
He has huge rights,
Opportunity to go fishing or picking mushrooms.
But must every time on the way
He strictly observes the rules,
To not part with these rights!
My owner is a man in love,
He loves natural beauty,
With him I rode to the salty seas
And he waited for a long time in the forest.
Chorus.
My owner is a man in love,
On weekends, he does not travel alone: ​​
He is sitting next to his legal wife,
Behind go with the mother-in-law-daughter and son.
Chorus.

BUGGY
Music by I.