How to dirty dance for your boyfriend
Dirty dancing can help you get him in the mood! Try these easy tips
Spread the love
"When Marimba Rhythms start to play
Dance with me, make me sway
Like a lazy ocean hug the shore
Hold me close, sway me more."
This iconic song Sway from Dean Martin can tempt people to sing, sway and dance right away. Each line of the song will make you want to get up close and sensual with him. That is what happens when a good song plays, and you indulge in sultry dance moves to woo and seduce your man. Dance; my love has the magic to turn anyone on.
How to dance sexually when you are a beginner?
Table of Contents
Dance is beautiful; dance is magic. Do not feel nervous or scared just because you have never danced before. Once you know how to sway, you will fall in love with it. This is the first step before you begin to dance for the man. Here are some tips that will help you in making the right seductive dancing moves.
Start exercising or just walking to get your body into a flexible model. Any stiffness will impair your progress and moves
Watch what you are wearing. Spruce up your wardrobe and stock Western wear that makes you feel sexier, bolder and a badass babe
Read interesting articles on dirty dancing moves and get to know tricks to master the art
Get over inhibitions if you want to drive your man crazy in bed. The only way to strip for your man is by freeing the mind from all sorts of apprehensions
Heard about lap dance moves? If not, then search on the Internet and try to use the tips when the night is young, and your man is ready for the show
Try sending seductive photos, messages, and videos as the evening sets in. This is to build an atmosphere before the actual act is staged
Most importantly, buy the right lingerie that will add drama to the dance performance. The traditional trick is to reveal some and leave some for the imagination. You too should make the most of it
Related reading: 30 Sexy, Dirty Text Messages For Your Boyfriend
Eight seductive dance moves to get him in the mood
Calculated dance moves give you a chance to touch, tease and tickle your man. And no; you don't have to be a pro in dancing, all you may need is some tips which you can get from so many videos online.
Get your dose of relationship advice from Bonobology right in your inbox
Try catching up with the legendary film 'Dirty Dancing' to get some serious inspiration. Then there is Abba's Dancing Queen number that will make you feel like a diva ready to cast a spell. This is just the beginning. Look upon the Internet, and you will have a whole new world of songs to get on with dirty dancing moves.

Related reading: List of things my husband wants me to do. Unfortunately, none of them dirty!
1. Shake that booty like dance diva Shakira
Shakira is one singer who manages to shake millions of men around the globe.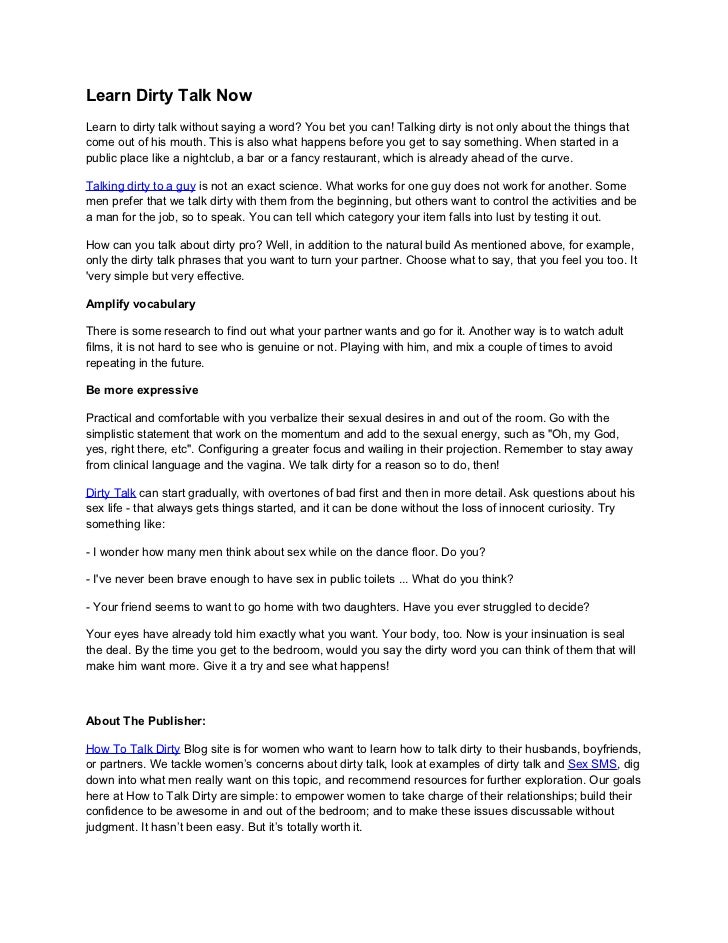 Her signature dance moves using her hips can set many mouths agape. You don't have to be a pro like her! Just move your hips in a curvy manner with your hands above your head. This movement is sure to set the pulse racing.
2. Dance, strip, and sex
Put on a coat with a white shirt and pants. Don't forget to wear that sexy lingerie inside. Play a hot song, dance slowly, removing one layer of clothing with each move. Pull him on the dance floor and ask him to help you undress. This one is fun, and you really will have a blast once in bed together.
Related reading: I didn't want to be his dirty little secret
3. Dancing on the bed and under the sheet
Pull up a chair and let your man be the audience. Play a mash-up of sultry songs and dance on the couch like you are making love to yourself. Let your man long for you as you flaunt your cleavage and bare legs in front of him. Here is where you take dirty dancing to a new level.
4.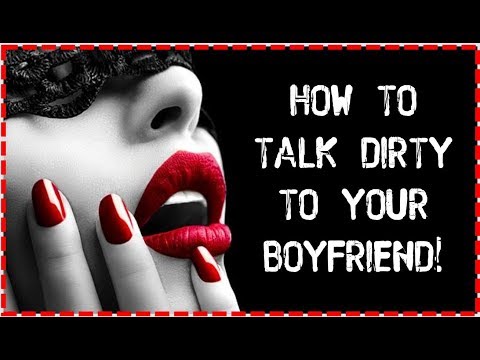 Chair, you and him – the perfect combination
Ask him to sit on the chair while music plays in the background. Slowly unbutton his shirt as you dance to the number. Tease him, bite him and kiss him while feeling his bare chest. Occasionally sit on him and get him close to you. This will set the dance floor on fire literally. Try this one for sure.
Related reading: My husband has dirty chats with several women and I can't bear it
5. Slow crawl on the floor
Wear a low-neck nightgown, stand on the floor on all fours and crawl slowly towards your man. While he waits on the bed, you move slowly with seductive looks and sensual moves. This one needs no practice, and you can get started right away.
6. Couple dance and loads of mush
Don't spend thousands on a candlelight evening. Create the ambience at home by ordering wine, food and good music. Dress up in that little black dress and ask your man to dress up too. As you enjoy a glass of wine in his arms on soulful music, try touching him in places where he would clench his fist in excitement.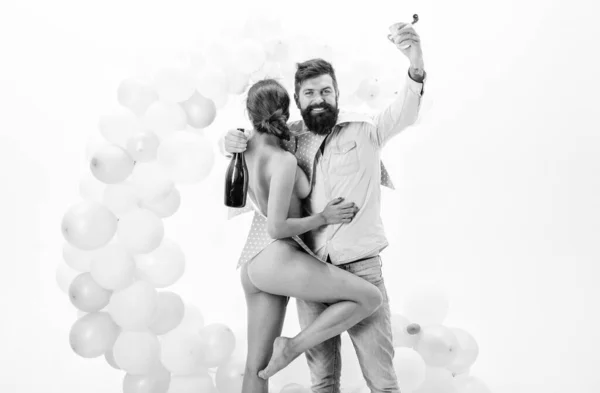 You might skip the meal for a little mischief under the sheets.
7. Dancing in the bathroom
This is one of the best places to get started for a seductive dirty dancing session. Imagine music being played as the two of you get under the shower, kiss, fondle and dance like two crazy souls. With the two of you naked, get in tune with the song and get touchy-feely.
8. Learn a dance form to sway like a pro
This one might take time, but the outcome is going to leave your man surprised. Learn salsa, hip-hop or jazz or any other Western dance form. Perfect each move and throw a surprise dance performance for your man. Select a song that will make you look a sex siren and drive your man crazy. Chances are he might dream of you even in the office.
Spread the love
18 Secrets to Give a Sexy Lap Dance & Leave Your Man Wet In His Shorts
Sometimes we need to pull out all the stops to make an impression. Learn how to give a lap dance and your man will certainly be very pleasantly surprised!
Have you ever considered mastering the secrets behind knowing how to give a sexy lap dance? Most of us want to do our very best to please our partners.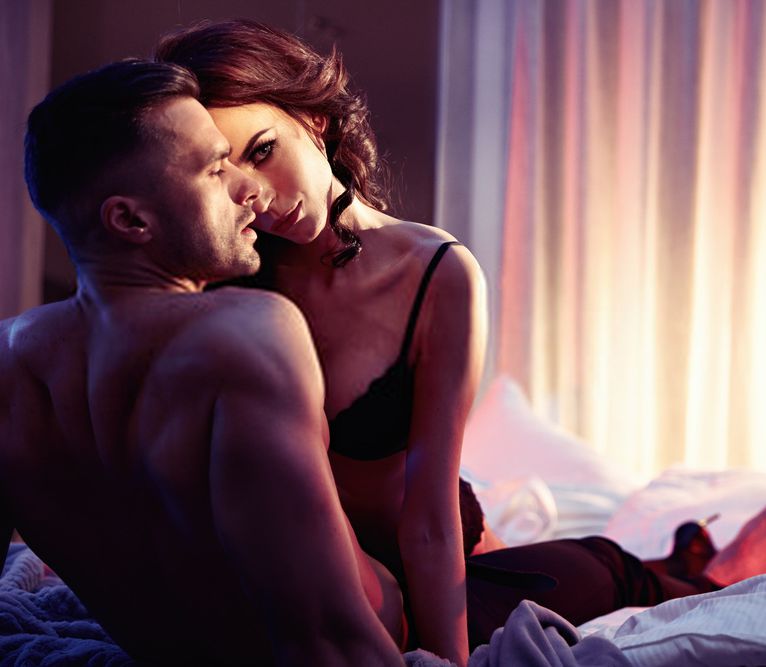 Of course, we expect them to do the same in return, but we want to feel that we're doing all we can to make the relationship happy and harmonious.
When it comes to life in the bedroom, that means thinking outside of the box and coming up with a few sizzling moves he's never seen before. So how about you learn to give a lap dance to your man?
You know he'd love it, and you KNOW you'd look sexy doing it!
Of course, let's get this truth out – You don't have to do it because it's your job to please your partner per see. We indulge in these crazy and hot antics mainly because it makes us happy to see them happy – about anything.
We actually get joy out of doing whatever we can to please them. That's why we're always looking for new and interesting ways to spice things up in the bedroom, too. [Read: 20 sexy things guys like in bed but won't ask for and why they don't]
Does the idea of learning how to give a lap dance make you embarrassed?
Now, there's one thing that stops most people from attempting lap dancing.
Embarrassment.
We assume that we look stupid, but do you know what? There's no chance of looking stupid when you're moving in that slow and sexy way, showing your man the very best of what you've got.
He'll be so taken with how amazing you look that he won't even consider how you might be cringing on the inside.
Lap dancing doesn't make you sluttish, it makes you keen to do what you can to please your partner. It's sexy, it's sensual, and when done in the right way, it brings seriously explosive results your way!
If you're super-nervous, have a glass of wine beforehand *only one* or take some deep breaths. Wear the clothes that make you feel great and do some work on the lighting in the room.
This will make sure that it shows you at your very best. By setting the scene to make you comfortable, you'll be able to focus on your moves without worrying about how you look.
When did the idea of sexy lap dances begin?
When you think of a lap dance, it's likely your mind is filled with images of a strip club with half-naked women grinding on perverted old businessmen.
Right?
Well, it's likely that lap dances within a relationship could have been around for many years without anyone knowing, because it was in private! [Read: The girl's guide to strip clubs and female strippers – What happens inside?]
However, lap dancing in a club setting and being paid for it has been around since Medieval times. Women of lower classes would perform for men for a fee. Although prostitution was also linked to these types of establishments, it is where stripping and giving lap dances are most likely to have started.
That doesn't mean you can't take the best of it and use it to show your partner a great time!
How to give a lap dance and give him an unforgettable night
Not all of us are magically blessed with the hips of Shakira. Some of us have to work extra hard in order to give a sexy lap dance that doesn't make us look like an ungraceful fool and risk ruining the hot mood.
[Read: How to strip tease – 19 sexy moves for newbies to undress like a stripper]
There is a lot more strategy involved in a truly sexy lap dance than just being able to wiggle your hips to the thumping beat of a erotic song.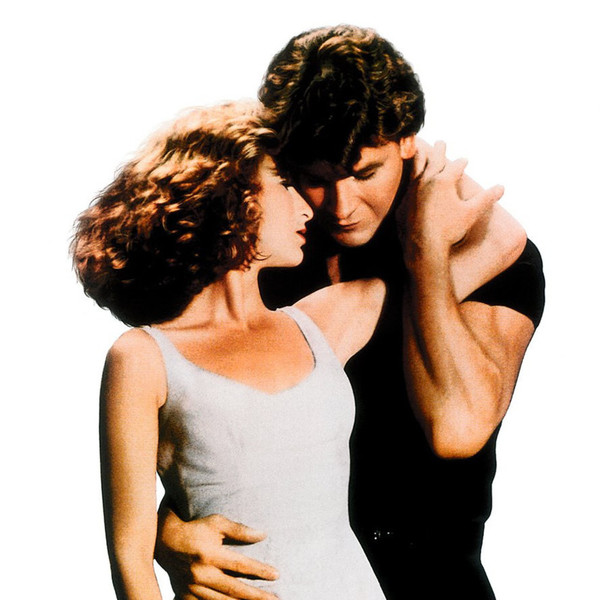 If you want to know how to give a sexy lap dance that he'll never forget, you'll need these tips.
1. Build up the anticipation in his mind
Giving your man a heads up that he'll be experiencing something fun and sexy that night. It's the perfect way to initiate his sexual anticipation.
You don't have to give him an exact itinerary for the night, but sending him naughty clues throughout the day should be enough to pique his curiosity. Even just a snapshot of a lace corner from your outfit would suffice.
2. Set the mood
You can't give him a sexy lap dance without creating a hot and steamy atmosphere. You have to set the mood so the second he walks in the door he knows he's in for a wild night.
Keep the lights low, the music at a soft but audible decibel, and leave a single chair in an empty space so he realizes what he's in for. [Read: How to grind for a guy sexily and discreetly and get him hard in seconds]
3. Choose an outfit that makes you feel amazing
You don't have to go spend a ton of money on some lingerie that you feel weird and uncomfortable in.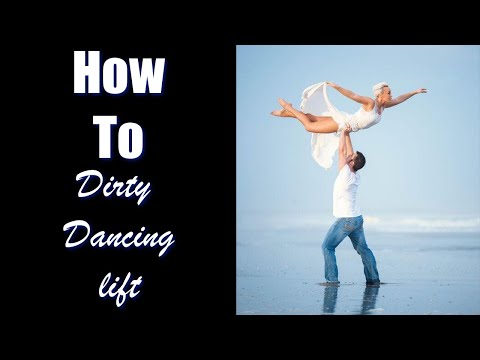 You should wear something that not only you feel sexy in, but something that he really loves seeing you in – and out of. You can even wear a sundress if that's what he really likes!
4. Practice your dominant attitude
A sexy lap dance is all about power, and women hold all of the power during this sex act. So you have to become a dominant, in-charge woman.
Pull him into the house, demand that he takes off his coat, and shove him onto the chair that you'll be using for the dance. [Read: 17 femdom secrets to be a dominatrix mistress and dominate a man in bed]
5. Before learning how to give a lap dance, work out your rules and set them down
Since you're now in charge, you get to make all the rules. If you don't want him to make a peep throughout the whole thing, tell him that.
If you don't want him to touch you at all, then make sure he knows. And make sure he knows that if he breaks those rules, he'll have to pay.
This not only makes it fun for you, but he'll also get riled up even more when he knows he can't even so much as touch the amazing body that's grinding all over him and luring him in.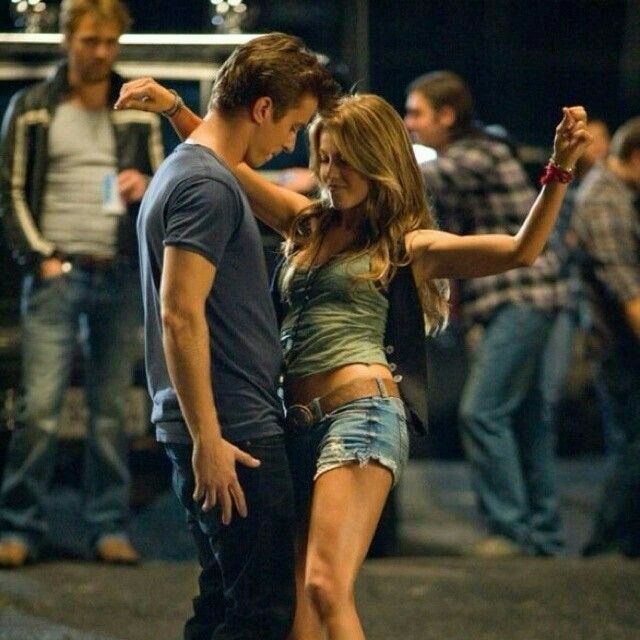 [Read: The sexy ways to tease your man and make him want to F you right there!]
6. Relax a little beforehand
If you haven't ever given him a lap dance before and you're more than a little nervous, have a drink! Hell, have two and a shot on top of that.
Lap dances can only be successful if you're relaxed and willing to have a good time. If you fear that your nerves will hinder that, then drink up. You'll be feeling relaxed and ready to dance in no time!
7. Pick some sexy music that gets your hips wiggling
Add both sexy music, and music that you love dancing to. The goal of this is to ensure that you're comfortable enough to let go and have fun.
So throw on some mood music that you love, so your dance moves seem genuine and effortless. [Read: The absolute lovemaking playlist guide you need]
8. Start slowly and build up
You should start dancing while you're still standing a couple of feet away from him. This means he can take in the whole view.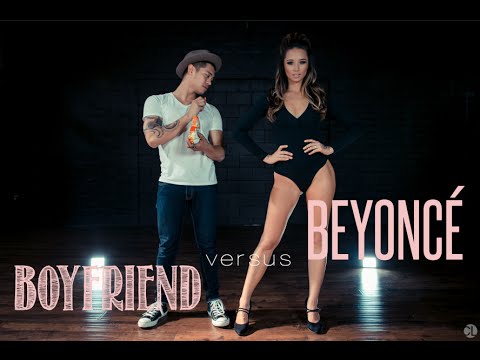 Then slowly dance your way toward him with slow and seductive moves.
9. Undress slowly and teasingly
Don't just rip all of your clothes off at once. The point of a proper lap dance is to slowly remove pieces of clothing in a way that makes him WISH he could rip them off.
To do this, take off an item of clothing every couple of minutes, while never removing your eyes from his.
10. Spend equal amounts of time on and off his lap
This can be confusing since it is called a "lap" dance, but it works. Really great lap dances do a lot of teasing, and you want to make him crave actually having sitting on his lap.
To do this, stand over him with your back to him. Give him some sexy visuals of your backside dancing before leaning back and touching his lap.
Doing things like this will give him equal viewing time and touching time – two things that can work together to create a powerful lap dance he'll never forget. [Read: 28 hot ways to be sexier for your boyfriend and make him lust for you]
11.
Gauge his reaction and change your tactics accordingly
Some men prefer to have the lap dancer facing the other way so they can get a view of their booty. Others prefer to have a woman's boobs right in their face.
Make sure you're gauging your man's reactions and adjusting your body accordingly so he has the most pleasure. [Read: How to ride a man and look sexy doing it]
12. Practice before you go for it
To get more comfortable with your moves and finding the right pace for taking your clothes off, practice when you're alone. You can even practice in front of a trusted friend and get some of their advice if you're feeling really anxious about it.
13. Make sure you choose a sturdy chair!
There are many people who have tried giving their boyfriends a sexy lap dance only to end up breaking a chair or falling over in it! So you want to ensure the chair can hold the weight of both of you! [Read: Fun sex games to play with your boyfriend]
14.
Don't push yourself too far – stick with what feels comfortable
Don't try belly dancing like Shakira if you really don't have much mobility in your hips. Just do what you can to feel sexy. Don't go overboard with the music, outfit, or dancing. Simple is always best when it comes to giving a sensual and sexy lap dance.
15. Choose the right lighting
No matter what time of day you're attempting to learn how to give a lap dance, you need to choose the right lighting.
Candles are perfect because they're instantly sexy from the get-go. A full-on light could be enough to make you feel self-conscious – it's harsh and if you feel uncomfortable you're not going to enjoy it as much.
However, candles and fairy lights give you that half-light that is super-flattering from the start! [Read: 24 sex room ideas to make any room look and feel sexy]
16. Always work the hips
Whilst there are no specific moves to remember when learning how to give a lap dance, it's normally all in the hips.
By circling your hips, jiggling them up and down, moving them back and forth, and basically doing anything in a slow manner when it comes to this part of your body, you'll get the trick just right.
The hips are a super-sexy part of the female body. This is probably because they're directly connected to the butt!
If you want to move your shoulders in line with your hips, a little like a belly dancer, go for it. Yet, usually moving your hips means moving your butt and that's a good place to start.
17. Cut out the distractions when learning how to give a lap dance
It goes without saying that you shouldn't choose a time when you're going to be distracted or when one of you has to be somewhere. Your lap dance doesn't need to have a time limit on it.
Make sure that he leaves his phone in another room and yours is turned off. If one of you needs to go somewhere, that's the wrong time and you need to reschedule! The likelihood of your lap dance turning into something else is very high, so bear that in mind.
[Read: 16 sex tips for women to make sex so much more exciting]
18. Remember to have fun!
Don't think so much about your insecurities! Giving a lap dance is supposed to be fun. If you're having a good time, then it is guaranteed that your lover is going to have an amazing time, too. So relax and just have fun with it!
There are no rules to learning how to give a lap dance
The bottom line is that you can't do anything wrong when you learn how to give a lap dance. All you need to do is move your body, remove your clothes *or just wiggle in sexy ones if you prefer*, and drive him crazy. The very fact that you're willing to do this for him is likely to be enough to start with. [Read: How to spice up the bedroom – 22 tips to set the bed on fire]
There are no rules. You don't have to turn your back to him, you don't have to face him, you don't need to follow any guidelines, you just go with what feels good to you.
Watch his reaction and if he looks like he's excited, push it a little further.
He's not going to be bored, so you don't have any worries there.
If you want to, practice in the mirror beforehand but know that the very fact you're willing to wiggle your hips just for him, will be enough to drive him crazy.
[Read: 24 minxy secrets to turn your boyfriend on and leave your man hard and horny]
Giving your man a sexy lap dance that he'll never forget is one of the best ways to get the night moving in the right direction. And these tips on how to give a lap dance the right way will ensure you look amazing, and he'll remember the night for a long time to come.
Liked what you just read? Follow us on Instagram Facebook Twitter Pinterest and we promise, we'll be your lucky charm to a beautiful love life.
90,000 "Dance as a girl": Siberian was convicted on the Internet for a feminine Vog-video
Komsomolskaya Pravda
Society
Tatyana Solovova
September 6, 2018 12:53
Danil Davydushin recognizes: he is often criticized in social networks
Danil.
teaches girls to dance for about two years. Photo: freeze frame.
Danil Davydushin is 19 years old, and for almost two years the guy has been teaching others to dance. Only he does not teach male breakdance or classical waltz, but a very feminine dance - vogue (many of the poses in it resemble those that the models take in the photo). Moreover, the Siberian moves better than many professional dancers, and at first glance you won't understand who is in front of you in the video - a girl or a guy.
A guy dances feminine vogue with girls in pink socks
- Initially, only men taught vogue, this is such a dance culture, so I don't see anything wrong with me teaching these movements to others, - says Danil.
Danil not only teaches classes, but shoots videos with his students. In one of the latest videos, he dances with the girls who are wearing pink socks.
- The idea was suggested by one of the girls: she had pink terry socks, and we thought it would be funny if all the girls wear the same ones, - says Danil, who, by the way, in this video remained in white sneakers.
These videos have divided Internet users into two camps.
- Pink socks! This is your chip! - support the guy alone.
- Handsome, this is the bomb! - others praise the Siberian
- I don't understand how a kid can dance like that, - others are perplexed.
Yes, and in messages in social networks, Danil also gets:
- They often write: "Fu, you dance like a girl," Danil admits. - But I react to everything with humor, I'm not offended!
By the way, Danila's girlfriend supports him in everything: she is also a dancer by profession.
Sibiryak removed the feminine VOG-video with students
Read also
The age category of the site 18+
Network edition (site) is registered by Roskomnadzor, certificate of EL No. FS77-80505 dated March 15, 2021
and .O. EDITOR-IN-CHIEF - NOSOVA OLESIA VYACHESLAVOVNA.
I.O. chief editor of the site - Kansky Viktor Fedorovich
Messages and comments from readers of the site are posted without preliminary editing.
The editors reserve the right to remove them from the site or edit them if the specified messages and comments are an abuse of freedom mass media or violation of other requirements of the law.
Novosibirsk branch of JSC Publishing House Komsomolskaya Pravda Address: zip code 630091, Novosibirsk, st. Sovetskaya, house 64, 10th floor, Contact phone +7 (383) 289-91-00, 289-91-06, e-mail: [email protected]
Exclusive rights to materials posted on the website www.kp.ru, in accordance with the legislation of the Russian Federation for the Protection of the Results of Intellectual Activity belong to JSC Publishing House Komsomolskaya Pravda, and do not be used by others in any way form without the written permission of the copyright holder.
Acquisition of copyright and contact with the editors: [email protected]
11 secrets that guys told about sex - www.ellegirl.ru
Love
Photo

honest guys - 23-year-old Victor, 19-year-old Egor, 24-year-old Anton, 18-year-old Oleg - and called them to account one by one so that they would not cheat from each other :) You will surely notice that some of their thoughts are repeated. This only says that, most likely, this is not their subjective opinion, but a general boyish position.

Photo

Getty Images

Some (stupid?) girls think boys only want one thing. What can you say in your defense? 😁

Victor: Some stupid girls really only need one thing. "Stupid" is the key word here. A day is enough for me to understand how interesting a person is. And yes - with me, as with most guys, stories without continuation happened, of course. But they are the exception rather than the rule.

It also happened that a girl and I met for 2 weeks - and, in general, our "relationship" was built on sex alone. No romance. And nothing interesting. This kind of thing gets boring quickly.

Anton: Different girls want different things. In this matter, the main thing is how the young lady positions herself. With cheeky girls, this is a completely predictable option. If she makes it clear in every possible way that she is ready for anything at once, why do you need to desire something more?

Photo

Getty Images

Egor: Girls are different - some for relationships, and others for sex. I need 10 minutes to understand if a particular young lady catches me - after that it is quite difficult to change my mind. If she didn't impress me, I can't say that everything was lost with her, she will even gain something .

Oleg: For the most part, girls are right: after all, boys need only one thing. But there are exceptions. I just got here - I have just a rare case. I have to limit myself to romantic walks for now.

Photo

Getty Images

How did everything go for you the first time?

Victor: I was in the 9th grade - I was 14 years old. It was almost big already, yes, yes 😎 Then a trip to the camp site was organized for our class. So, in the evening everyone sang around the fire, and one girl and I locked ourselves in the house. Not to say that this is how a serious love story developed, but the girl was cool - I really liked her.

And we had something with her before, but I did not perceive it as a real relationship and certainly did not hatch any insidious plans - it all happened quite suddenly. After the novel, we never happened.

In general, it seems to me that most boys first get acquainted with the theoretical base, and after that they are overwhelmed by the desire to move on to practice. And in fact, all the guys are very afraid of the first time. They are really creepy. I was also worried, but everything worked out. Not to say that I was madly delighted, but I was definitely pleased.

Photo

Getty Images

Anton: I had my first sex at the age of 14 with a classmate. This girl herself invited me on a date. After that, she herself invited me to visit supposedly for tea. When we arrived, she ran to the bathroom and came out already in a dressing gown. To be honest, I didn't think about sex at that time and just got a little crazy. Then everything happened by itself. I didn't even get excited. If I was 17 years old and everything would happen on my initiative, I would probably worry.

Egor: I was 14 years old and I was camping in Malta. Everything was pretty normal for me: we locked ourselves in the room after dinner, left the key in the lock so that no one could enter, and ... I can't say that it was some kind of love story. Of course, I liked the girl, but I probably didn't want sex for this reason: the hormones raged so that there was no strength left to wait.

Everything turned out cool - I liked it. And yes, I was worried, but not that much. It's just that then I wasn't very sure of myself - I knew about everything only in theory: I had already watched a lot of films.

Oleg: I was 11 years old, and the girl was 15. Our shift at the camp was ending. One evening we just kissed her in bed - and ... Everything was very strange. At that time, I had little idea how this usually happens. Prompted instincts and reflexes. Yes, and the girl was already with some experience, which also helped us a lot.

Photo

Getty Images

How long are you willing to date a girl without sex?

Victor: I'm young and handsome - why do I need an inferior relationship? At the age of 17, I could wait for a girl for a long time. Then I had similar stories.

With one, it actually happened: I ran after her for a year, and she ignored me and talked to some horror stories. But after a while we switched roles - she started chasing me, and at that moment this girl had already become uninteresting to me. Only six months later she got something from me. But everything did not last long: I did not experience any buzz from our relationship.

In general, this is the pattern I deduced. When you are 17, if you have someone, then you can do without sex, and if you don't have someone, then you definitely want to. As for the girls' arguments, I have never heard phrases like "I'm sorry, I'm not ready." I guess I just got lucky.

And in my opinion, the objective reason for not having sex is some kind of illness. If a girl refuses because she thinks about this particular relationship as something temporary, then she does not care about sex at all. And it turns out, every time it will have to be persuaded. Few will like it. I dated my current girlfriend without a bed for four months. But it was a strategic decision. And it turned out to be true.

Photo

Getty Images

Anton: It all depends on age. At 16-17 years old, you can wait a long time, and at 25 - already two weeks. In principle, I understand that psychologically a girl may not be ready for sex, which means that the relationship is not yet serious enough. In this case, how soon everything will happen depends on how the guy behaves. True, I must say, now I speak on behalf of most of the guys. I have been waiting for my current girlfriend for quite a long time - I won't even specify how long. And there were good reasons for that.

Egor: Waiting three weeks is normal. More... This is possible if the girl is oh-so-very much like or if you have someone on the side. In my opinion, there are no good reasons for not having sex (we are not talking about diseases - these are obvious things) - for the most part, these are all leftist excuses.

And by the way, as a medical student, I can say that girls need sex more and more often than guys (if they already have it). Recently, this is even noticeable in the young ladies. The age of emancipation: girls are now very often looking for boys just for sex ...

Oleg: We've been dating for three months and we haven't had sex. At the same time, the girl is very disposed, but ... At first she refused, but now I disagree out of spite. As long as I have the strength, I will keep the brand 😅

Photo

Getty Images

How important is the atmosphere during sex for you?

Victor: I would love to have Fallout as the permanent soundtrack to love. Ideally, sex should last exactly as long as these tracks go on - about 40 minutes. I made a huge mistake - I told my girlfriend about this feature, and now she is against her 😅

Anton: I don't need music, I don't need candles either. I just want to be calm. In my opinion, guys rarely get driven about this.

Egor: The main thing for me is that I should not be too tired. And so the girl herself - this is actually the whole atmosphere.

Oleg: I don't like bright light - all the intrigue is lost. And for the rest of the moments I take it easy.

Photo

Getty Images

Do you welcome the extreme in choosing places for sex?

Victor: I am against parks (dirty), wheelbarrows (I am tall - there is not enough space for me), beaches (sand gets in the way). I had an experience of this kind, but I don't dream of repeating what I have gone through. I checked the box once - and I don't want to do it again.

At the same time, I can easily have sex if there is someone else (preferably someone I know) in the room. The hostel taught me this. Everything is pretty tough there: if you don't have the opportunity to stay alone, you just choose the time when everyone is sleeping nearby.

Anton: I am for extreme sports without spectators: all deserted places seem attractive to me.

Egor: Shops, squares, bathrooms - it's all cool, of course, but very inconvenient. The same can be said about the sea. Terribly romantic, but that's just no use.

Oleg: I once had sex in the forest. Everything would be fine, but only then I had to pull dozens of splinters out of myself. There were other similar stories - roofs, yards, porches, but I'm not happy with all this: you won't really relax that way.

Photo

Getty Images

Is it cool when a girl takes the initiative in sex?

Victor: Once a girl practically attacked me - well, I did not resist. The girl was, in principle, quite capable and assertive. I must say, after it I even limped for several days.

In my opinion, it's cool when a girl takes the initiative. I generally like it when a young lady starts sex. But if in the process she constantly tries to say what needs to be done, this is already bad. I just need a clear response. The reverse position - when a girl is shy and does not show herself in any way - is also bad.

Anton: If a girl initiates for the first time, I will think that she is somewhat strange: boys still have to achieve girls. And so - let, of course, manifest itself.

Egor: Initiative is great. Sex is actually a mutual process. Some girls don't think so, which is very strange.

Oleg: A guy is pleased when he is wanted and shown to him.

Picture

Getty Images

What do girls do that can annoy guys?

Victor: Do not dance striptease! When a girl who is not professionally involved in this, tries to portray something like that, it comes out very funny. I had such a story - we had great fun, but without sex.

You don't need to wear thongs: in my opinion, they all look disgusting. Push-up bras I would generally ban: this is a dishonest marketing ploy. And most importantly, in no case should you read women's magazines and try to do what they advise. Often they write such trash - it's even scary to imagine such a thing!

Anton: I am frustrated by unkemptness. Gets angry when a girl tells her what to do. When she talks a lot during sex, it's a disaster. If he does not show his emotions in any way, it is bad. Too active is not cool. The pretense is absolutely disgusting. And it's also a nightmare when you need to persuade her for too long and tediously.

Photo

Getty Images

Egor: The main thing is not to laugh. This is the most infernal story - when it suddenly breaks through for no reason at all haha. Of course, we can have fun together after that, but sex will no longer work.

It is still not worth arranging theatrical performances - no adequate person will like an actor's performance. In principle, guys already understand when girls feel good - by certain body movements.

Oleg: Do not bother too much with linen. Many girls think that this is a very important moment. In fact, all efforts fly off faster than you have time to see them. And then after all, she will certainly ask if I liked her new bra. You have to lie so as not to be offended.

Photo

Getty Images

What do guys most often lack in sex?

Victor: What are the options? Waking up a guy in the middle of the night? Great idea - I'd love it! Be gentle? Also cool. Not to be monotonous? Great again! In fact, the most important thing to do is to be yourself.

Anton: It's good when you just have sex.

Egor: It's nice when in the morning... Well, no, it's too personal 🙄 In fact, no matter how trite it may sound, I like sex most of all with a girl for whom I have some feelings. This is really cool. Accordingly, the girl only needs to make me fall in love with herself 😁

I, like any adequate guy, am pleased when she feels good with me. I had a girlfriend who could experience six orgasms in an hour, that's what I understand - success! But this is an exception: girls are simply physiologically arranged in such a way that sometimes they need quite a lot of time and effort even for one time. But then the pleasure stretches.

Oleg: I like it when a girl agrees to change positions — with adequate frequency. It's nice when she's not shy about anything. It's cool when she does a good massage.

Photo

Getty Images

Who should take care of contraception? And how do guys really feel about condoms?

Victor: The one who does not want children cares about protection. Condoms… Not everyone goes with them.

Anton: In my opinion, both should think about contraception. If a girl gets a condom from under the pillow, I will only be delighted. And yes, guys don't like condoms. But I did not refuse them, even when the girl insisted.

Egor: In general, contraception is a common concern. As for condoms... I don't really like them. And in the case when I am confident in a girl, I do without them. I know it's pretty dangerous, but I can control myself.

Oleg: I am for safety, so condoms are always with me. It's simple and reliable.

Photo

Getty Images

Is it necessary to discuss sexual problems with a girl?

Victor: If a girl doesn't like something, for example, it hurts her or she is annoyed by traces of especially strong kisses, you need to say so. At the same time, with some it is necessary to choose words very carefully, but with everyone you need to be as convincing as possible so that the hints do not look like coquetry.

Anton: We need to talk about sex. Of course, such conversations are not the most pleasant ... I would like to do without them. But it doesn't always work out that way. The main thing is to express your thoughts correctly and not to offend.

Egor: If it's easy for me to sleep with a girl, why can it be difficult to talk to her about something? It's stupid to be silent when you don't like something or want something.

Oleg: Talks make sense when you are in a serious relationship.

Photo

Getty Images

Do guys often talk about sex with each other?

Victor: Personally, I don't discuss such things with friends at all - I'm just not interested.