How to make a dance turning board
How Turning Boards and Practice Mats Can Revolutionize Your Dance Training
When it comes to equipment, dancers don't need much—just shoes and whatever can fit in their dance bag. But between rehearsals in the studio and performances on stage, one major piece of equipment often goes overlooked—the floor.
Dancers too often find themselves warming up on the concrete or carpet backstage, or wanting to practice in a location without a proper floor. For years, Harlequin Floors has offered a solution to this problem with its innovative turning board, offering a portable and personal floor that can be flipped between marley and wood. Now, they've revolutionized portability again with their practice mat, offering dancers the option to roll up their own personal floor and sling it over their shoulders like a yoga mat.
We spoke with experts from every corner of the dance industry to see how Harlequin's products have become their everyday essentials:
Courtesy Burns
Safety is key.
"I see a lot of photography where dancers are asked to shoot on surfaces that are unsafe," says dance photographer Chris Stark, who is a dance dad of two. Having access to Harlequin's flooring off-site with the turning board and practice mat satisfies his number-one priority. "I can take them on-location to help preserve dancers' safety," Stark says.
Physical therapist Holly Burns uses the practice mat at her clinic with dancers for similar reasons. "I've seen a lot of videos on social media of dancers practicing at home on their kitchen floor, and you can see them slipping," she says. Similarly, Ashley Allen of Dance Physio & Training takes her Harlequin practice mat to work with dancers in high schools, theaters, studios, and in her own home, and appreciates having a consistent surface that's a slip-resistant option for dancers.
Studio Bleu student Jaxon Keller
Chris Stark
The injuries that can occur from practicing on an improper floor include sprained ankles and strained hamstrings, knees, and Achilles tendons, says Allen.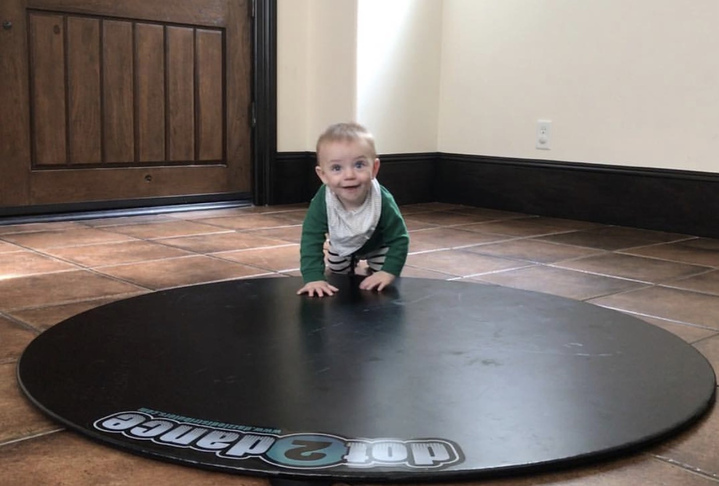 Not to mention the likelihood of slips and falls on unsafe floors, which can result in injuries as dangerous as concussions and bone fractures, says Burns.
Courtesy Burns
It pays to practice on the real thing.
When shooting dance competitions, Stark often sees dancers preparing on concrete and linoleum backstage before performing. "It's just not a good emulation of the surface they'll be performing on," he says, noting that the studio he works with—Studio Bleu in Ashburn, Virginia—solved this problem by using Harlequin's turning board backstage.
Andile Ndlovu, a dancer with The Washington Ballet, finds a similar need before his performances. With convenient and portable Harlequin flooring, "your warm-up is in your hands," he says. "If there are too many people in one place warming up, or if you want to be in another part of the theater, you can go there."
Indeed, to optimize your performance, wouldn't it make sense to always practice on the same surface you'll encounter on the stage? Harlequin's vinyl dance floors—which were developed specifically for dancers—are used by top companies around the world, from the Paris Opéra Ballet to the Bolshoi Ballet to American Ballet Theatre.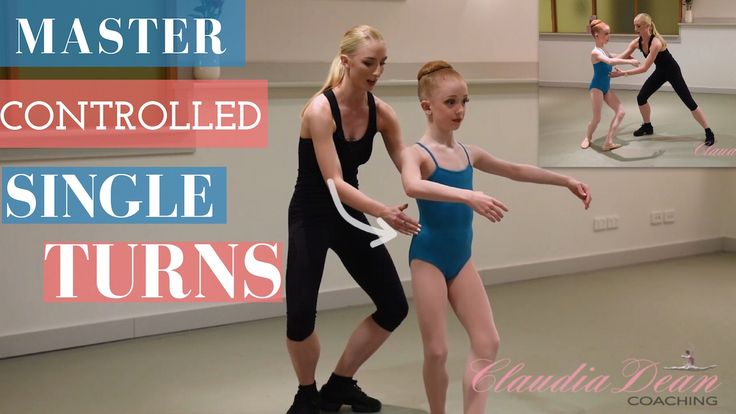 Having a personal, lightweight version of the floor means you have constant access to professional flooring—and most likely what you'll encounter at any high-tier performance setting.
Studio Bleu student Hazel Hay
Chris Stark
Allen has noticed that dancers are more confident on her practice mat because they're working on a high-quality and familiar surface. "If they have an injury, I know exactly how they're feeling that day because they're not holding back," she says.

Since Burns got her practice mat, she has had many dancers ask about getting one themselves to practice turning on their own. It's large enough to prep for pirouettes in a wide fourth position, giving the dancer the proper simulation they need for turns. "It's also perfect for making sure you're not traveling too much in your fouettés," she says.
Courtesy Burns
They're made for use.

Harlequin
's turning board and practice mat are meant to be used anywhere and any day.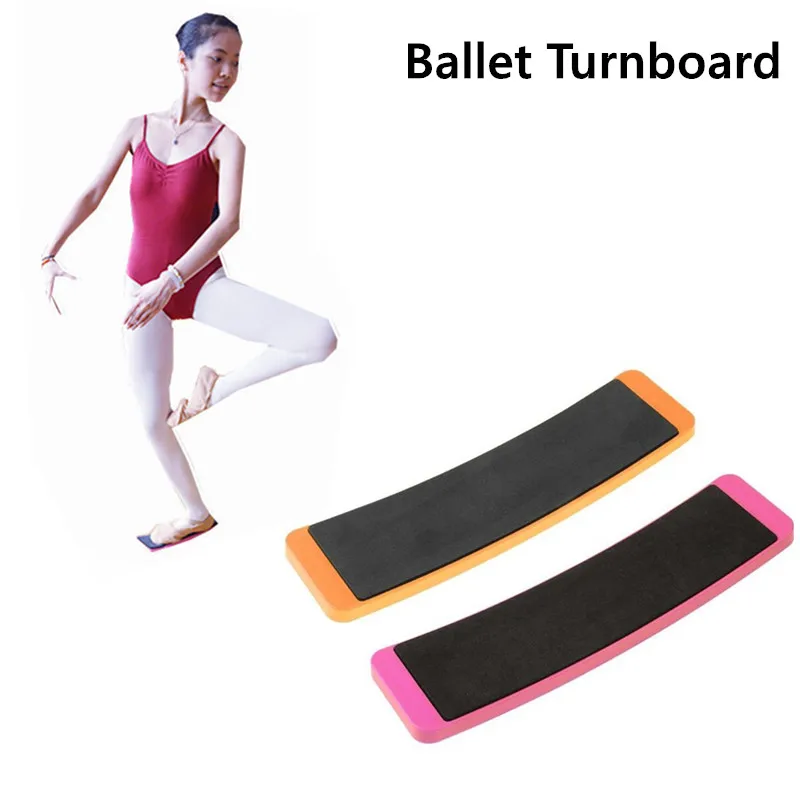 Kaycee Jones, co-founder of Apolla Performance Wear, uses Harlequin's turning board at conventions to give dancers a proper surface to try their signature Shocks. "We got the turning board over four years ago, and it's been shipped all over the country," Jones says. Even after extensive traveling and hosting countless dancers, "the durability of the marley and wood is still fantastic."
30" Dance Halo - Portable Dance Floor - Turning Board
$200.00
$180.00
(No reviews yet) Write a Review
30" Dance Halo - Portable Dance Floor - Turning Board
Rating Required Select Rating1 star (worst)2 stars3 stars (average)4 stars5 stars (best)
Name
Email Required
Review Subject Required
Comments Required
×

Size Chart

Medium Bags

Our medium bag is designed to fit a total of 8 garments. You can hang your Rac N Roll Garment Bags directly inside the bag using our signature hanger loops.

Width 25"
Height 16.6"
Depth 13.5"
Rack Height 48"

Size Chart

Large Bags

Our large bag is designed to fit a total of 15 garments. You can hang your Rac N Roll Garment Bags directly inside the bag using our signature hanger loops.

Width 30"
Height 16.5"
Depth 13.5"
Rack Height 52"

Size
Description
The Dance Halo is a light weight, portable dance floor (Marley Flooring), with a rubber gym mat base.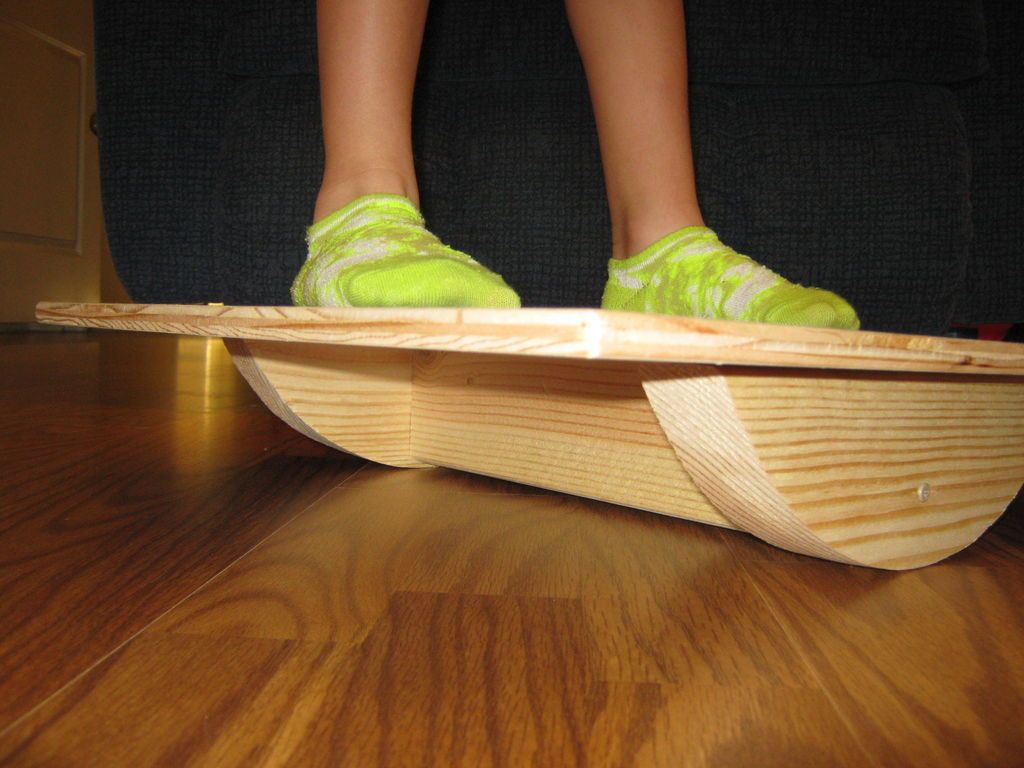 It is perfect for the dancer who is on the go or in tight spaces but needs to work on their technique. Built with Marley flooring material that is used in dance schools across the world. From tap dancing to ballet, The Dance Halo gives the dancer a sturdy floor base with the perfect amount of cushion and friction for dancers to perfect their moves.
Kitchen tiles or hardwood flooring is no surface to be practicing your turns on! Dance Halo is more than just a space to practice dance. It's YOUR space to replicate the feeling of the stage we know and love.  Reduce the risk of injury and work on your moves with Dance Halo. 
Features:
Marley flooring (studio flooring)
Tapered Edging
Rubber Gym Mat Base
Slip-resistant
Lightweight, Portable, and Easy to Store
Seamless surface with no cracks or bumps.
30" in diameter
×

Size Chart

Medium Bags

Our medium bag is designed to fit a total of 8 garments. You can hang your Rac N Roll Garment Bags directly inside the bag using our signature hanger loops.

Width 25"
Height 16.6"
Depth 13.5"
Rack Height 48"

Size Chart

Large Bags

Our large bag is designed to fit a total of 15 garments. You can hang your Rac N Roll Garment Bags directly inside the bag using our signature hanger loops.

Width 30"
Height 16.5"
Depth 13.5"
Rack Height 52"

Size
Repair of the floor in the dance hall: photo, do-it-yourself
It is important for a dancer not only to learn how to dance, but also to have a stable and reliable surface under their feet.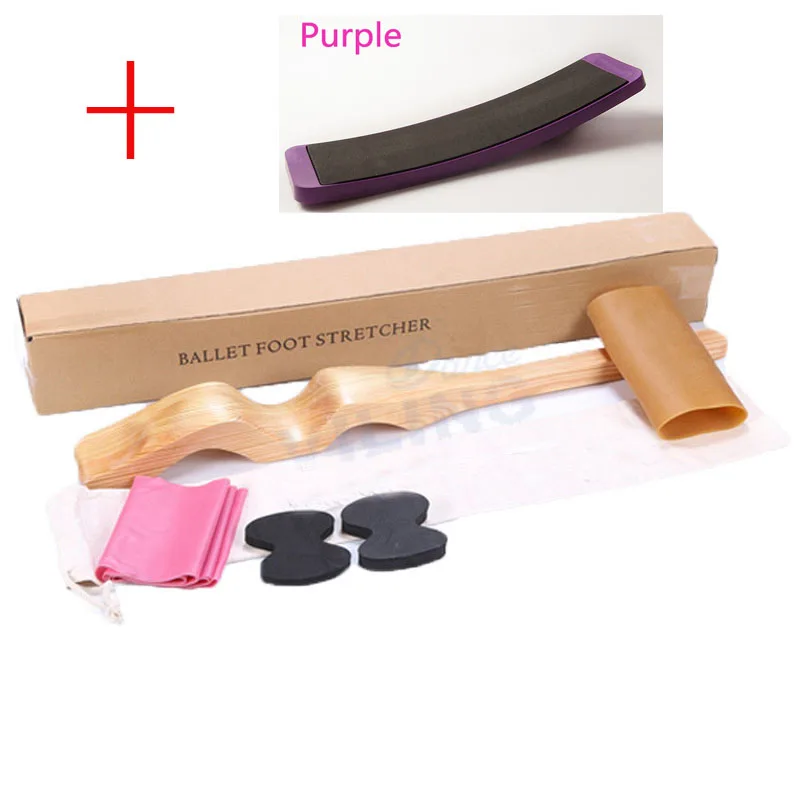 And the floor in this case plays a paramount role, since it is one of the main elements of any dance hall. It is important that floors are non-slip, comfortable to avoid injury and damage. Therefore, if you are going to make repairs to the floor in the dance hall with your own hands, we recommend that you pay special attention to the choice of material.
Thinking about how to equip a dance studio, you first need to think about high-quality flooring. Its "walking" boards, bumps and similar flaws, which are imperceptible at first glance, can play a cruel joke on the dancers.
Serious demands are always placed on the floor for the stage, since the quality of the dancers' performance directly depends on their quality. Of course, the reliability and quality of the floor plays an important role here.
The floor in the dance hall must be:
resilient;
perfectly flat;
resistant to abrasion and high impact and static loads;
non-slip.
Moreover, the dance floor must be highly durable, because the replacement of the floor covering is a technically complex and time-consuming process, and this can disrupt the schedule of concerts and rehearsals for a certain time.
For high-quality dance hall equipment, all the nuances must be taken into account, since it must be comfortable and practical. It is worth considering all the little things: from the renovation of the premises itself to such additions as a locker room and showers.
The dance floor is regularly subjected to high loads, so it is important that it is of the highest quality, but at the same time not too hard. You should not save on it, since its constant replacement will cost much more.
So, what materials are most often used for arranging the floor in the dance hall:
bulk coating.
As a rule, a wooden floor is chosen for a dance hall, due to its low cost. It is timeless and great for all types of dance. Nevertheless, a tree is not the most budget option in terms of cost, so a parquet board can be an alternative to it.
When choosing linoleum, you should immediately take into account that it is not suitable for all types of dance. For example, traces of heels will immediately ruin it. It is more suitable for yoga and fitness exercise.
Laminate is also not suitable for all types of dance. Moreover, the floor for the dance hall should not be made of chipboard or concrete, although their cost is quite attractive. Chipboard is slippery and concrete is too cold. Many experts recommend giving preference to unvarnished parquet. Such material does not slip, and the dancers will be able to feel more than comfortable.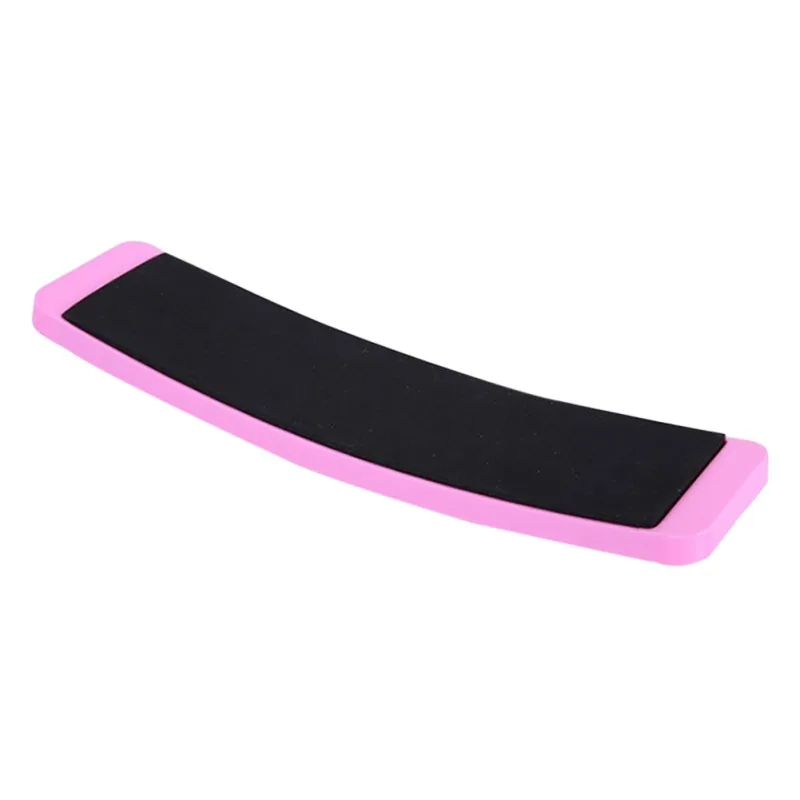 In recent years, floor materials such as self-leveling floors and dancing linoleum have gained particular popularity on the market. Bulk coating in many respects outstrips even traditional materials. They have the following properties:
durability;
smoothness;
do not slip;
hygiene;
vibration resistance;
resistance to various influences;
high security.
There are several types of self-leveling coating, but the most popular of them are epoxy and polyurethane floors for the dance hall. The latter is highly wear resistant and is made on the basis of polymeric substances. It differs in design and color. By adding certain additives, certain properties of this coating can be significantly improved. Epoxy self-leveling floors are also not much inferior in terms of characteristics. Their advantage lies in resistance to vibration, so they are often placed on sports fields.
But when installing a self-leveling floor for a choreographic hall, it is better to turn to specialists.
They will do their job efficiently, quickly and provide a guarantee for long-term operation.
Do-it-yourself floor repair in the dance hall with materials from the best manufacturers
To provide the possibilities, methods and purposes of floor coverings for dances and stages, it is enough to get acquainted with professional floorings from the world's leading manufacturers for dance, ballet and stage.
We will consider the products of the world leader from the manufacturer "Harlequin" / "Harlequin" (Luxembourg). Next, the main collections will be considered, as well as their descriptions.
Collection "DUO"
The most common floor covering made of PVC, consisting of two layers, forming on each side a non-slip surface of high wear resistance. It is used for stationary laying and touring with adhesive tape on wooden tablets.
Roll length: 30, 25, 20, 15, 10 m.
Roll width: 2 m and 15 m.
Thickness: 1. 2 mm.
Weight: 1.6 kg/m 2 .
Studio Collection
One of the most popular floor coverings available. Multi-layered PVC construction, including a canvas that is reinforced with fiberglass, as well as a shock-absorbing foam backing to reduce the likelihood of injury to the legs. With temperature fluctuations, the coating retains its dimensions. It can be laid on any leveled surface.
Roll width is 1.5 m.
Length - 30, 25, 20, 15, 10.
Thickness - 3 mm.
Weight - 2.3 kg/m 2 .
Color: white, grey, black.
Cascade Collection
The ideal flooring used for classical ballet. Advantages: optimal for spinning, no slipping, perfect foot grip on the floor. It is used both for stationary styling and for tours.
Roll length: 25, 20, 15 and 10 m.
Width - 2 m.
Thickness - 2 mm.
Color: white, grey, black.
Allegro Collection
Specially designed for the dance hall with a rigid base. Among all the floor coverings known in the world, it has the maximum thickness. Material: PVC, which is reinforced with fiberglass, a substrate (reinforcing) made of foam rubber with a closed structure. An alternative to springy floor options.
Roll length - 20, 15, 10 m.
Thickness - 8.5 mm.
Width - 20, 15, 10 m.
Weight - 6 kg/m 2 .
Colour: grey, black.
Tempo collection
Used in multifunctional dance halls, discos and barefoot dances. The covering has additional protection against rough floors. For stationary and mobile installation. Has high wear resistance.
Length - 25, 20 m.
Thickness - 3.7 mm.
Length - 25, 20 m.
Weight - 3.13 kg/m 2 .
Colour: grey, black.
"Standfust" collection
For multifunctional halls and stages with harsh conditions. Recommended as a stage cover for modern and classical dance, for concert halls and drama theatres. It is intended for stationary laying on glue with special welding of seams.
Roll width - 1.5 m.
Length - 20.15 m.
Thickness - 2.6 mm.
Weight - 3.5 kg/m 2 .
Colour: light grey, grey, dark grey, black.
Showfloor Collection
Monochromatic multi-layer PVC flooring, reinforced with fiberglass, based on honeycomb foam. Used for dance halls, TV studios, exhibition stands, stages and podiums. Fits on any leveled surface with fixation by adhesive tape.
Roll length - 25, 20 m.
Thickness - 1.8 mm.
Width - 2 m.
Weight - 1.5 kg/m 2 .
Color: white, light grey, grey, dark grey, black.
"Hi-Shine" collection
Cover for quick installation on the stage. Used for any show using wet surface or mirrored floors. Glossy surface composed of a hard polymer with good scratch resistance.
Roll length - 30, 20 m.
Thickness - 1.5 mm.
Width - 1.5 m.
Weight - 1.96 kg/m 2 .
Color: white, black, red, blue.
Fiesta Collection
For drama theaters and halls. An alternative to conventional parquet. For fixed laying with butt welding. The coating is characterized by high wear resistance. It is used for the dance floor, which is subjected to a high load (step, tap dance, etc.).
Roll length - 25, 20 m.
Thickness - 2 mm.
Roll width - 2 m.
Weight - 3 kg/m 2 .
Colour: oak imitation.
The ultimate roundup of the best dance longboards in 2022
My love for longboard dancing started with a viral video a few years ago.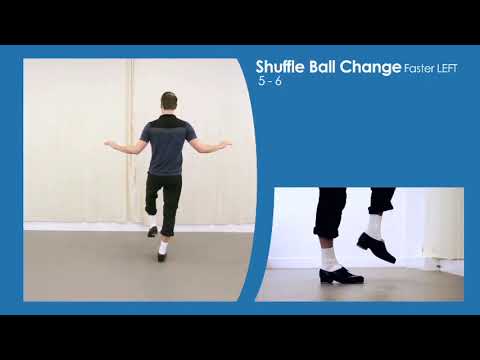 I was completely captivated by Hans, Doyoung and Moon's demonstration. easy glide around in belgium.
While everyone knew a longboard could do tricks and tricks, no one expected it to be able to dance at full speed!
Going back to the video, the second thought that came to my mind was, "Hey, this looks cool and this is what I want to do."
So I went looking for a dance longboard and ordered something I thought would be good for dancing.
In short, our first few attempts ended in complete failure. Of course, I still felt a little insecure, but I quickly realized that longboarding is not a sport that can be practiced blindly.
You see, to the untrained eye, longboarding may seem like just walking up and down the length of the board.
However, experienced athletes understand the subtleties of weight transfer to the deck and its consequences. More importantly, you need the perfect longboard to help you get there.
While longboarding is one of the best longboarding tricks you can do, it does require some effort.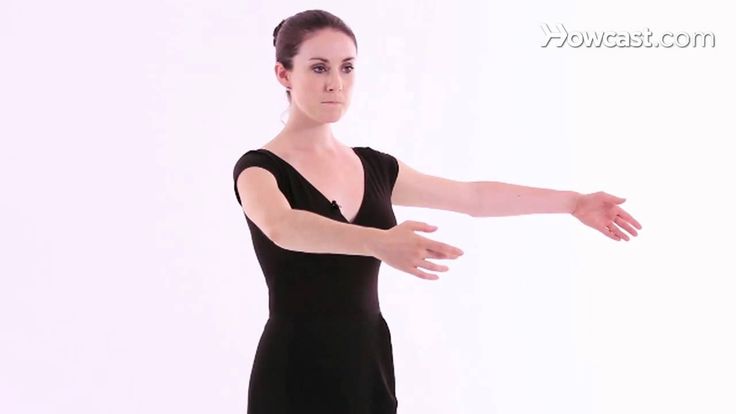 It takes impressive skill and a light touch to master this mesmerizing form of longboarding, but don't underestimate the importance of board selection for a successful dance on a moving longboard.
Dance longboards are slightly different from traditional boards as they provide more comfort, maneuverability and agility.
Of course, any longboard can be used for dancing, but special boards for dancers have the added benefit of EFP (Efficient Foot Platform.), which helps beginners perform more freestyle tricks.
Now, if you want a longboard that you can shift your weight on to allow you to dance while keeping the board under carving motion, keep reading.
Below are the top five longboards for dancing.
Content
Quick comparison table!
Loaded with Bhangra V2
     4.8/5 9002 check price
more
Loaded taraba bamboo
     4.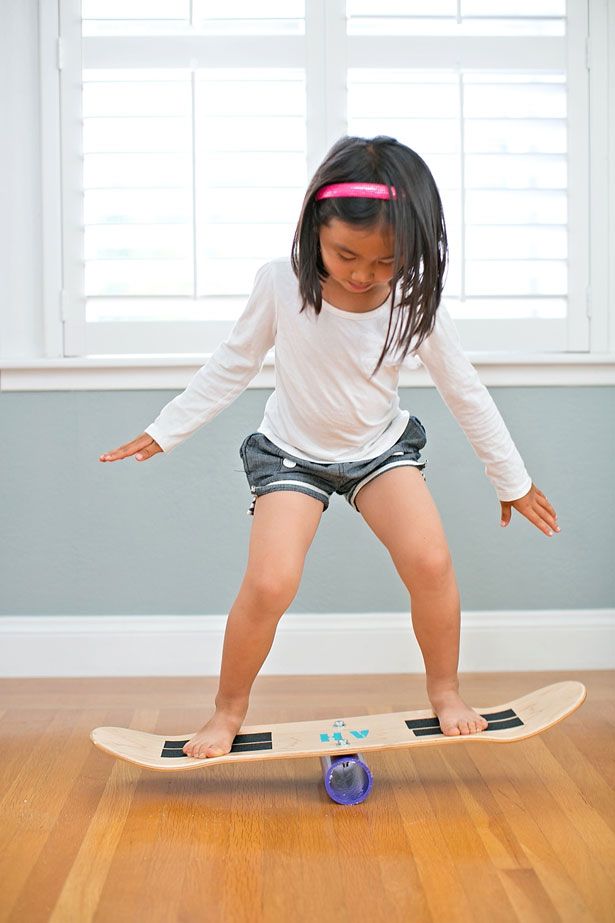 6/5
check price
more
0.05 check price
more
Volador 46" Maple Dance Longboard
     903 9034 check price
more
Playshion Direct
     4/5
check price
more
Best money dancing longboards
#1 loaded Bhangra V2 - EDITOR'S CHOICE
     4.7/5
     4.2/5
     4.8/5
The
Bhangra from Loaded Longboards has always been a favorite among longboarding fans.
For many reasons this seems to be a kind of board designed for the most unusual footwork.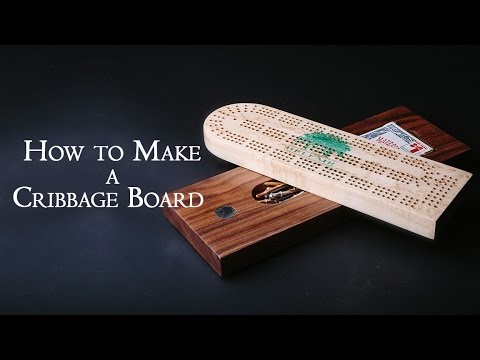 It offers a spacious platform with plenty of space for your dance routines, while being agile for advanced freestyle tricks.
But does it have what it takes to be your perfect dance longboard?
Features & Benefits
Design & Construction
One of the things I have to say about Bhangra is the exceptional workmanship.
The quality of Bhangra is outstanding from the second you jump. Very durable yet flexible enough to allow you to move and slide with ease.
The soundboard consists of double vertically laminated bamboo cores and a thin layer of cork between them.
I find this combo perfect for beginner dancers because it offers a lot of "forgiveness" - it absorbs cracks and bumps well without knocking the rider down.
Although it's a bit "bouncy", if you don't dance at high speeds, you're less likely to experience death wobbles.
I also find flexibility useful, especially when going over bumps in the road, as I don't have to experience the menacing chatter of teeth due to jarring bumps in the road.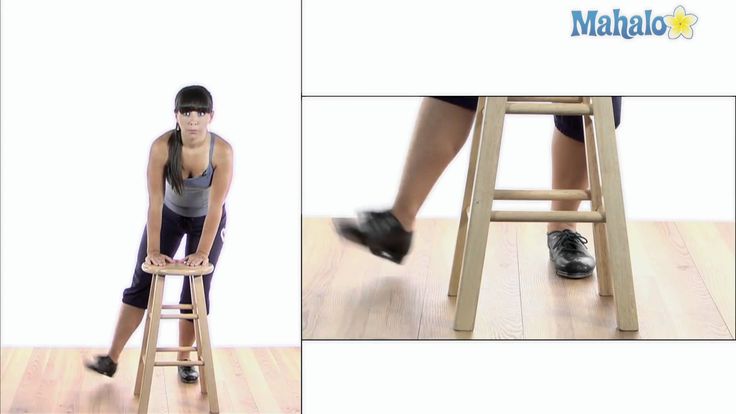 Shape
I'm a big fan of the rock profile, great for comfort dancing and freestyle.
Soft concave provides room for effective balance and coordination, allowing you to control the edges without getting in the way of your foot.
Dancers are less likely to lose their balance when performing various tricks and moves, and the design allows them to comfortably jump, spin and land without wasting a second.
Big deck
Riders agree that Bhangra is a nice board.
Measuring 48.5 inches long and 9.5 inches wide, it is sized just right so that dancers can perform their tricks comfortably without slipping or risking being destroyed.
Despite its size, it has fantastic agility to perform freestyle tricks such as manuals and turns.
The large platform offers an outstanding dance experience and makes progress even easier.
Beginner dancers may find the size of the board a bit overwhelming at first, but once you step on it, you will feel confident riding and dancing on it.

Weight
Although the V2 is lighter than its V1 predecessor, it remains quite heavy.
It weighs 5.5 lbs with an additional 3.7 lbs for carts and wheels.
The bulkiness will make it more difficult for dancers to carry the board over long distances. On the plus side, however, the weight along with the wheels helps the board pick up speed easily, which is great for carving.
Freestyle may not be the best Bhangra suit due to its size. Performing tricks such as swings, kicks, and claps may require more strength.
Wheels & Trucks
Orangatang 70mm wheels and Paris V2 180mm bogies are what you need for a smooth and grippy ride perfect for dancing and carving.
Many dancers will cite that the V2 is quite responsive and durable and delivers fantastic ride quality no matter the conditions.
Cons
Check the price of Loaded Bhangra V2 on Amazon
#2 Loaded Bamboo Tarab - True Sway Board
     4.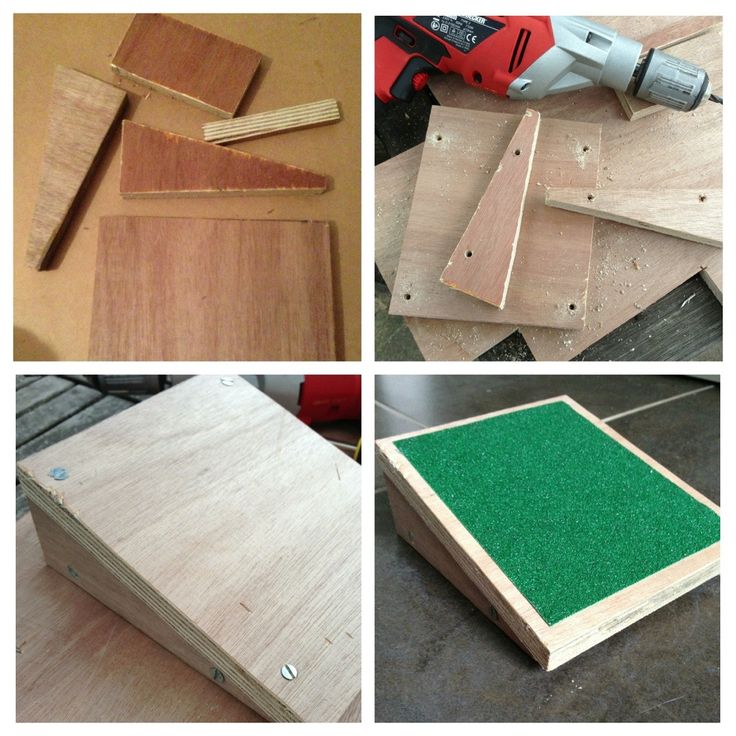 6/5
     4.3/5
     4.6/5
Our second pick, successor to the popular Bhangra, carries the legacy of the first Longboard Dancer of 2008 and Bhangra with a twist of its own.
This real dance board was designed to meet the needs of the increasingly technical and freestyle longboarding community.
In addition, Tarab is a convenient and versatile personal vehicle for commuting.
Features and Benefits
Design
It makes no sense to buy a longboard that needs to be replaced every six months.
Luckily, Loaded loves bamboo and most boards in its line use a hybrid mix of bamboo and composite.
Tarab is no different.
It is a bamboo composite with layers of basalt between the core.
I like this combo because it can take a beating and is less likely to break like cheap models.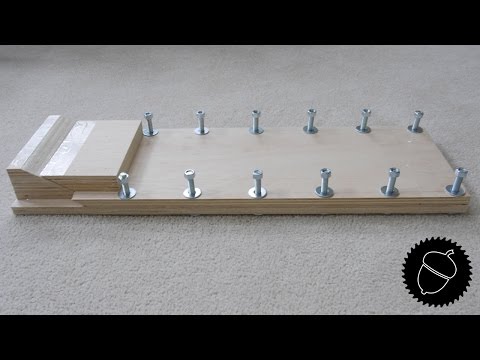 You see, longboarding can hit the deck, rails and tail section hard and can cause deformation after a hard impact. But Loaded installed nose and tail bumpers to help the board last a lot longer if you dance a lot.
More importantly, the combination of materials offers outstanding strength and flexibility.
As soon as you sit on the Tarab, you will immediately feel different from other dance boards thanks to the damper flexibility, solid construction and comfort.
Shape
While the Taraba's build quality is amazing, the shape of the deck is unlike anything else I've seen.
The Taraba deck is completely symmetrical, with massive beats representing its dance and freestyle orientation.
It also includes a simple rocker with a soft concave concave that gets steeper as you move from the deck to the corner.
Slim rocker lowers the board a little closer to the ground, providing more stability even for wobbly feet.
It also makes it easier to push the board on long journeys.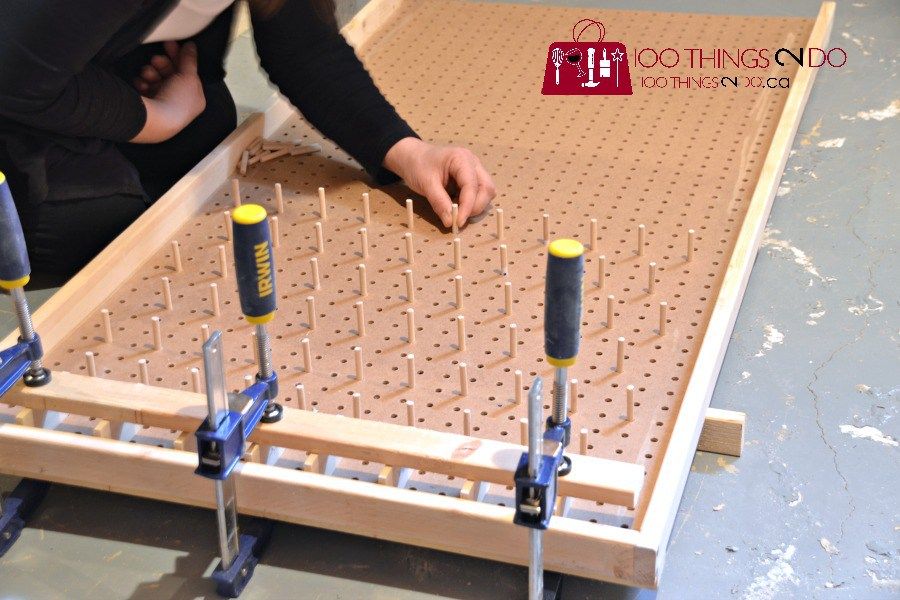 However, the biggest advantage of the soundboard shape is that dancers are less likely to lose their balance or even slip while performing their dance tricks.
Dimensions and weight
Tarab, at 47 inches long and 9.5 inches wide, is slightly more modest than Bhangra.
However, this is still within the acceptable range of dance longboards.
The deck is large, offering dancers a platform to rest their feet and perform tricks with confidence.
It's also light and at 5 pounds I find it easy to handle even over long distances.
Wheels and trucks
As with Bhangra, Tarab is equipped with Paris 180mm trucks and Orangatang Stimulus Wheels.
Combined, the transmission offers the perfect combination of grip and glide for dancing.
We also observed how the large and deep CNC wheel aligns with the shape of the cutout on the board to ensure there is enough wheel clearance during the dance for dense carving.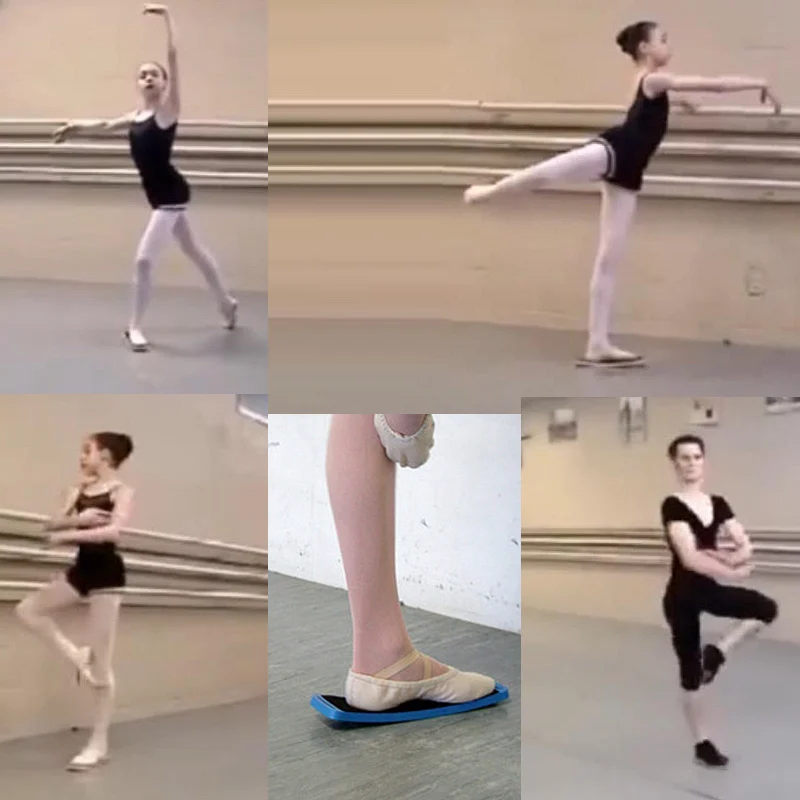 Cons
Check the price of Loaded Tarab Bamboo on Amazon
#3 Volador 46" Maple Dance Longboard - Most Versatile
     4.4/5
     4.5/5
     4.5/5
Volador is one of the reputable brands known for making serious boards.
Today we'll take a look at one of their offerings, the Volador Maple Dancing Longboard.
I choose this option because while most boards are perfect for dancing, they don't impress when it comes to other disciplines.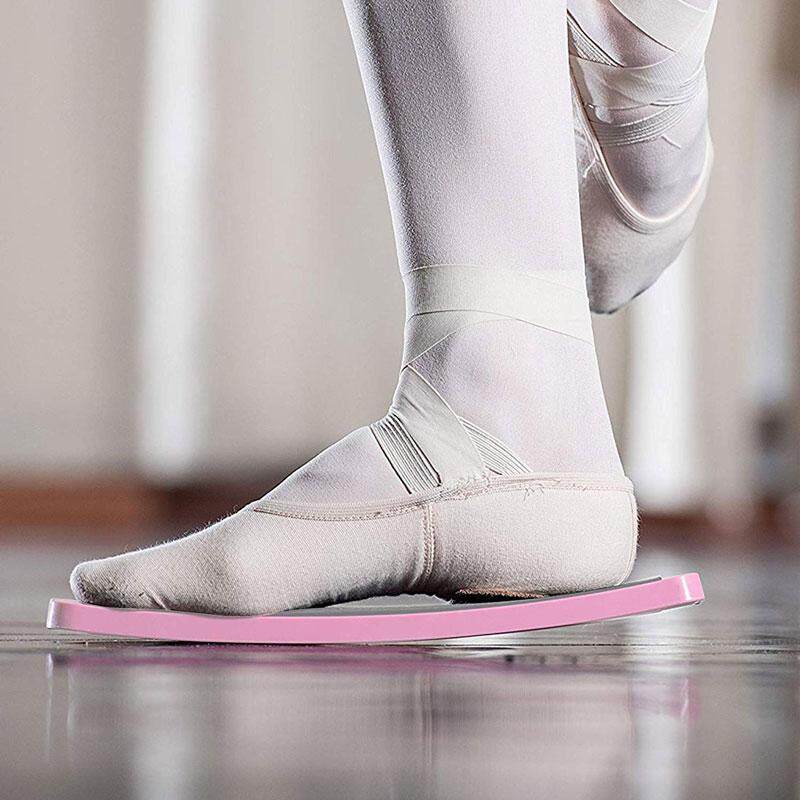 I needed a longboard that would work great for dancing but comfortable enough to use as a cruiser, exactly what the Volador offers.
Features & Benefits
Stable deck
Whenever I check a longboard, the first thing I do is inspect the deck.
I consider this to be the most important part of a longboard and luckily with the Volador I got an 8" Cold Pressed Hard Rock Maple.
Although the board is rather thick, I was surprised by the flexibility of the board. Of course, it's not as springy as the Bhangra bamboo deck, but it gives a little while riding.
This is an excellent choice for longboard dancers who may need a hard and unyielding board to perform their tricks.
I don't mind the extra flexibility as I find the board useful for other tasks like cruising. I don't have to worry even if I accidentally hit a bumpy section of road, as the curve absorbs most of the vibration and shock.
Shape
The deck of a longboard has a lot to do with comfort and performance.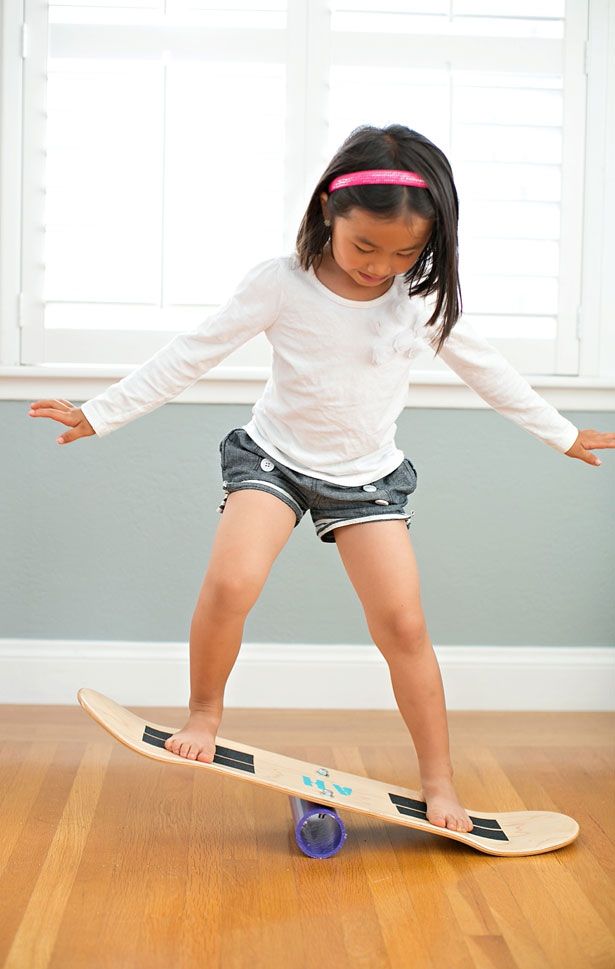 Luckily, our choice has a slightly curved deck that helps you roll into the wind with little resistance.
The thin curve provides a more stable ride, which is useful for beginners. However, it is not so pronounced as to hinder maneuverability.
Although the deck is quite lenient on various tricks, it won't let you perform any flips.
In addition to its curved shape, its almost pointed tail and nose help dancers gain speed faster by cutting through the wind.
Dimensions and weights
The length of the Volador Freeride longboard makes it more suitable for dancing, especially downhill.
The 42" length and 34" wheelbase provide unsurpassed stability, which is what you need if you move your legs a lot.
On the other hand, the 9-inch width offers plenty of room for your feet, so you're less likely to wear yourself out while doing tricks.
Wheel and Trucks
Adjustable 7" kingpin bogies provide users with excellent maneuverability, especially when driving at high speeds on steep roads.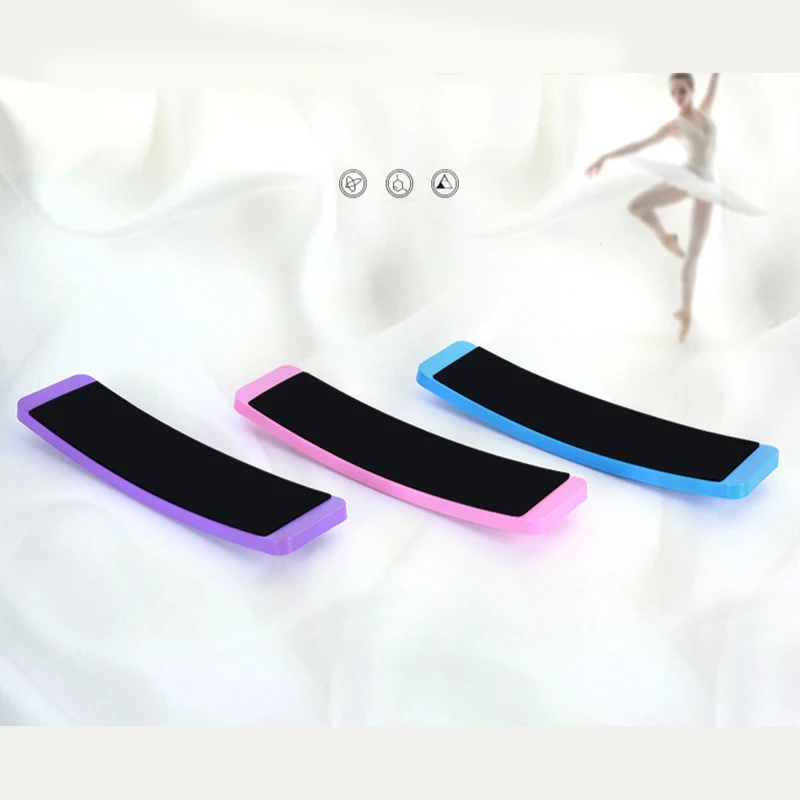 On the other hand, the large 70mm x 51mm hard wheels give you the confidence you need to tackle rocky terrain.
High rebound polyurethane wheels may not be critical for dancers, but if you're into rocky terrain, they'll come in handy.
Ideal for downhill skiing
Can work with various applications
Cons
bearings are not the best
Check Volador 46inch Maple price on Amazon
No. 4 DINBIN 41″ Drop Through - Best for RPM
     4.3/5
     4.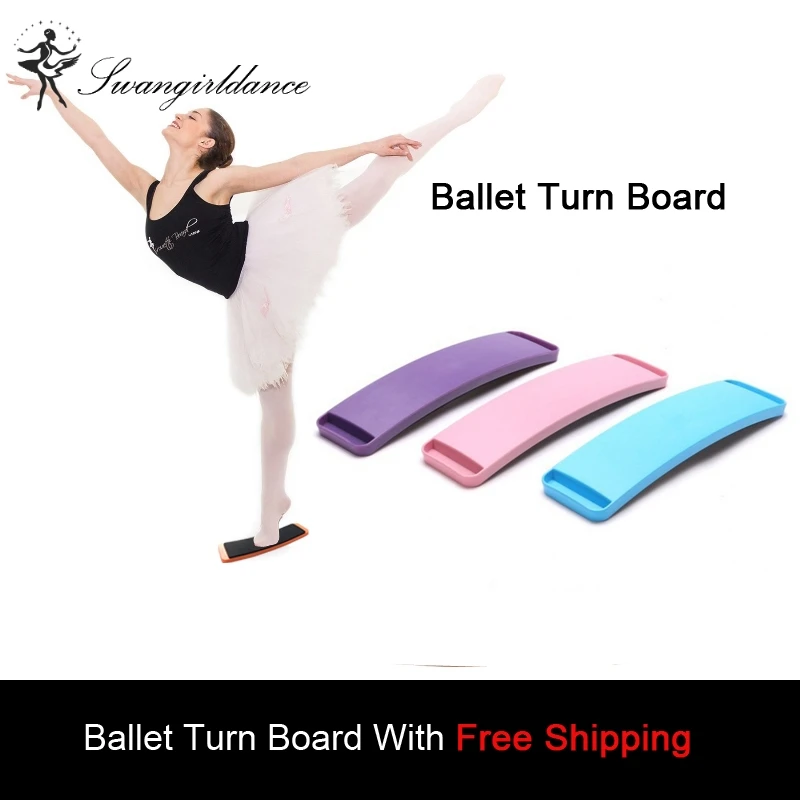 5/5
     4.3/5
Pass-through longboards are admired by riders for their reliability and high speed performance.
They also maintain a low center of gravity for improved overall stability, which is essential for downhill riding. 9The 0003
Dinbin is also a drop-through longboard, ideal for downhill skiing.
It was built to meet the needs of dancers who can race downhill at high speed.
The board is also a decent option for dancing and freestyle.
Features & Benefits
Design
We weren't surprised by the maple construction on Dinbin - after all, maple boards are common on boards made for speed.
The 8-ply high-density maple body itself is decent and looks like it can hold up well due to its flexibility.
Large users over 200 pounds will have no problem using the board as it can comfortably support weights up to 220 pounds.
In addition, dancers don't have to be afraid of slipping and falling even in wet conditions, thanks to the non-slip sandpaper on the top of the deck, which makes the surface non-slip.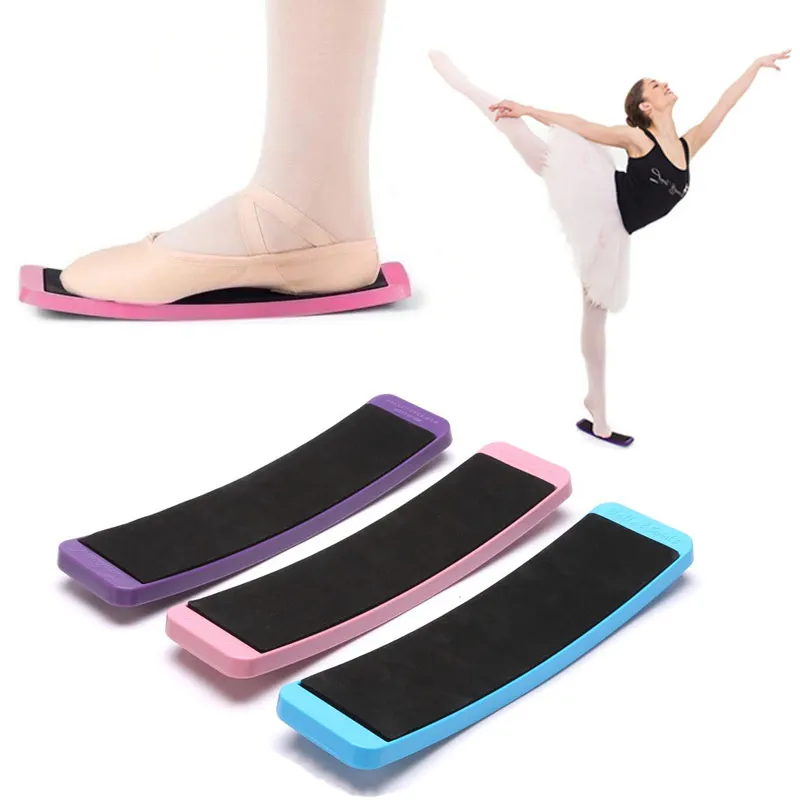 Overall the quality of the deck is decent, but not as good as our first two models. However, this is not a deal breaker, especially when you consider the price you pay for the board.
Shape
We are very pleased with the Dinbin concave deck.
It feels solid underfoot and gives a clear indication of your foot position without even looking, which is very important while dancing. You will never have to risk losing your balance again.
The slim concave design enhances the longboard's use, and in addition to dancing, longboard enthusiasts can also use it for cruising and long-distance travel.
It feels well balanced even in extreme conditions, so whether you're planning on dancing in the parking lot or on the basketball court, you can count on this one.
The board is also easy to handle and will allow you to ride comfortably even over long distances.
Dimensions and weight
The dimensions of the Dinbon are a little lower, especially compared to the two items we reviewed earlier.
However, with a length of 41 inches and a width of 9inches, the board still offers a spacious platform for foot placement and strong balance and control.
In addition, it will be easier for riders to push and break at any moment.
Wheels and Trucks
I like Dingbing's wheels even though they are made in China.
Game machine The 70 x 51mm 85A polyurethane wheels feel soft, but not so soft that they're hard to spin or of questionable durability.
They are versatile and glide gracefully over any pebbles, cracks and other small debris that would normally get in the way of a regular board.
On the other hand, light but strong 7-inch aluminum trucks will handle tough tasks, including accommodating users weighing up to 200 pounds.
They maintain a stable ride even at high speeds, and even better, they adjust to suit your dancing needs.
For example, loose trucks are ideal for cornering, while narrow trucks are great for maintaining stability at high speeds.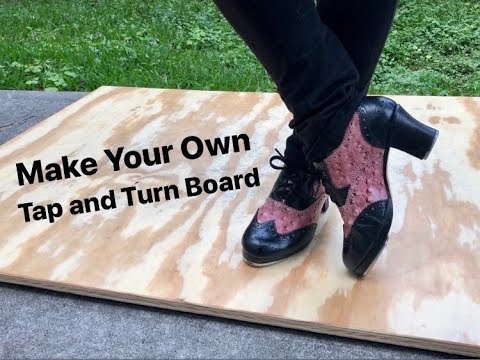 Best for downhill speed and performance
Cons
Check the price for DINBIN 41″ on Amazon.
#5 Playshion Drop-Through - budget option
     4.2/5
     4.6/5
     4/5
The
Our latest pick on our list of the best danceable longboards might intrigue those on a tight budget.
Playshion Drop-Through Longboard is an affordable purchase designed to meet the needs of those looking for something affordable.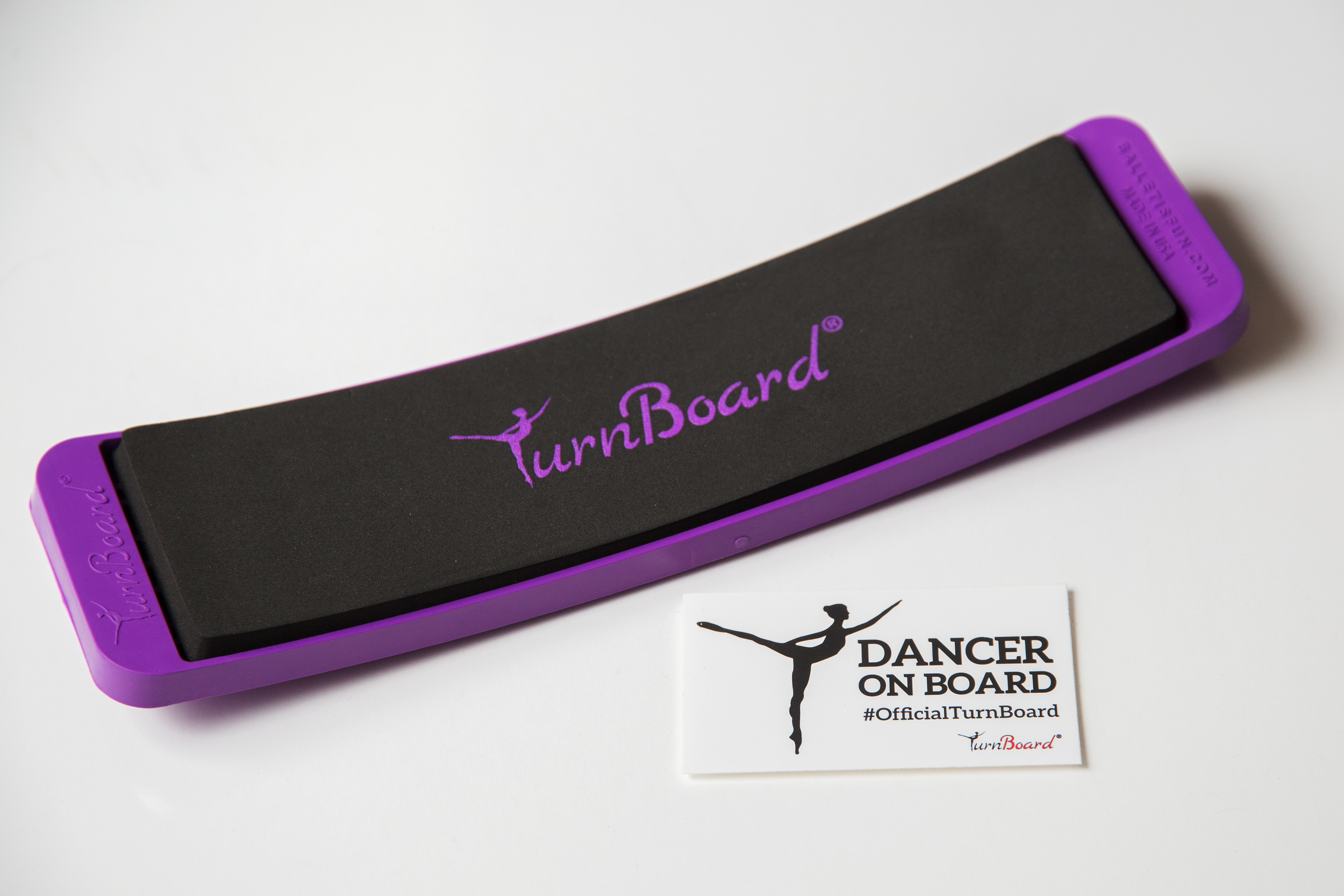 Despite the budget tag, this longboard doesn't skimp on performance.
It has everything you need to enjoy dancing.
But is this option right for you?
Features and Benefits
Design
Playshion is made from a combination of rock maple and bamboo.
The composite is strong and flexible despite its thickness.
Of course it's not a springy type and has just the right amount of lex so it won't be a problem for beginners.
Plus it has a large 250 lb capacity so the big guys shouldn't have a problem using the longboard.
Shape
The Playshion is a drop-through longboard that is quite a popular design among longboarders as it offers so many options for the rider.
This is useful for longboard dancers as it lowers the center of gravity, increasing stability so they are less likely to fall when making tight turns.
I'm also a big fan of the symmetrical design and the subtle concavity in the middle.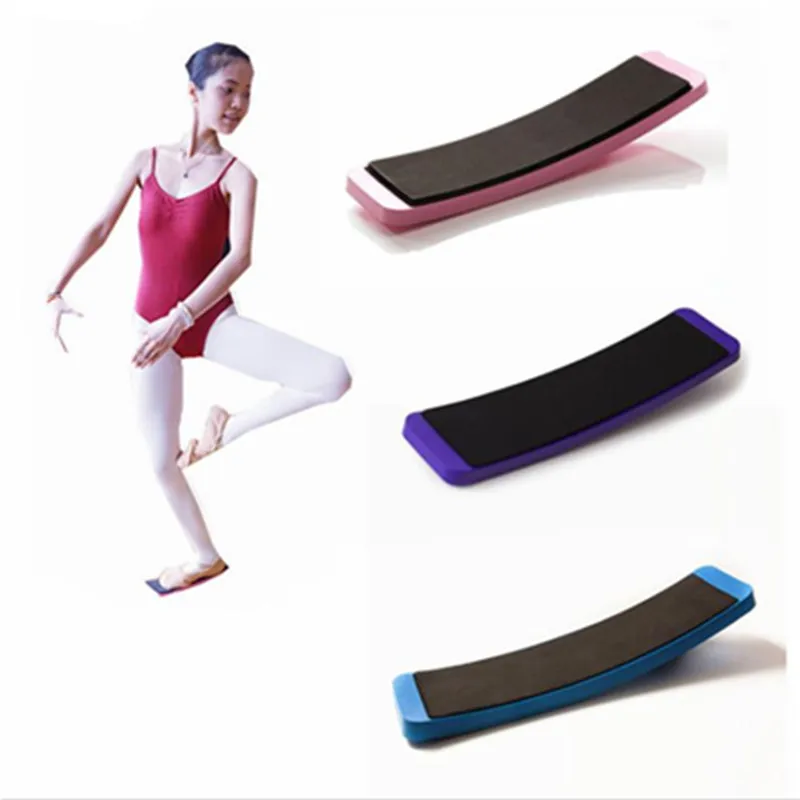 It serves to protect the dancer's wheel, making it easier to spin.
When you combine all these advantages with a solid deck, you'll see why the Playshion may be a dream longboard for many enthusiasts.
Dimensions and Weights
The Playshion is 39" long and 9.1" wide, offering dancers a comfortable platform for comfortable standing.
Although the small width can compromise stability, it is an advantage for beginners as it allows them to easily control the board.
In addition, the see-through design means the board is closer to the ground and is only 4 inches high, making it easier for riders to push and brake while riding.
The
Playshion only weighs 7 pounds, making it even more comfortable to ride.
Wheels and Trucks
Dancers will love the 70x50mm polyurethane wheels that provide a pleasant and stable ride.
They are also able to pick up speed and are not hindered by terrain obstacles.
As for the truck, the 7-inch reversible trucks rest against the side to glide easily and provide a smooth and pleasant ride.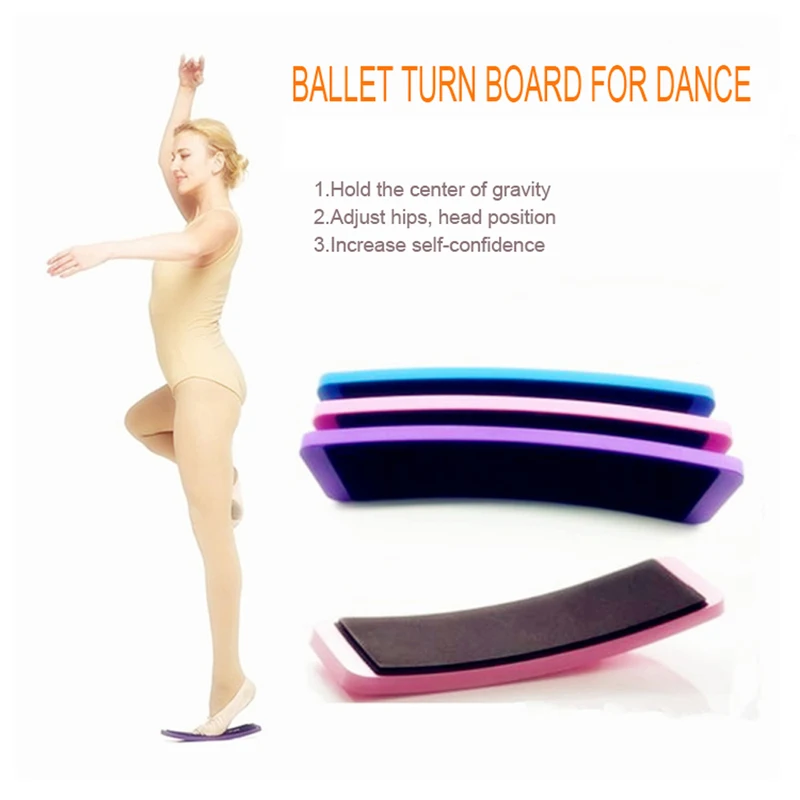 Cons
Check Playshion Drop-Through Price on Amazon
Buying guide for the best dance longboards
It is not uncommon for longboarders to get confused when choosing a board for freestyle and dancing.
There are currently too many brands and models and too many parameters to consider.
Luckily, you don't have to beat yourself up about this because we've put together a detailed guide that lays out everything you need to know about choosing a longboard for dancing.
Factors to consider when choosing a dance longboard
Deck
The deck is one of the main components of a longboard.
Some features of the deck to consider:
When choosing the size of the dance board, the rule is simple: the bigger the better.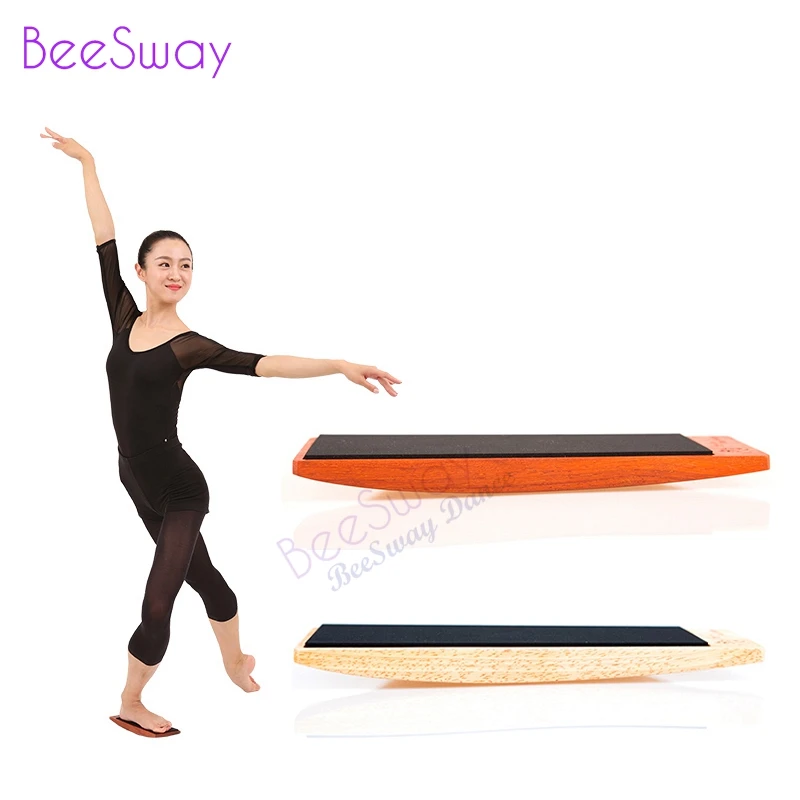 The Biggers deck provides more leg room for easy tricks.
Typically longboards for dancers are oversized somewhere between 42″-50″ in length and 9″+ wide.
Dancers can opt for larger deck sizes for greater stability and a smoother ride.
A specialized dance board does not require too much stiffness or flexibility. Instead, you want one in the middle - a good balance of flex and stability.
However, we recommend that dancers follow the manufacturer's recommendations. Also, consider your weight and choose the most suitable board.
The best dance longboards should have a soft, concave shape that will allow you to plant your feet while dancing.
So you don't have to worry about losing your balance when doing tricks. The design allows you to jump, spin and land comfortably without losing a second or losing your balance.
Some concaves are also quite low, allowing you to push with minimal effort.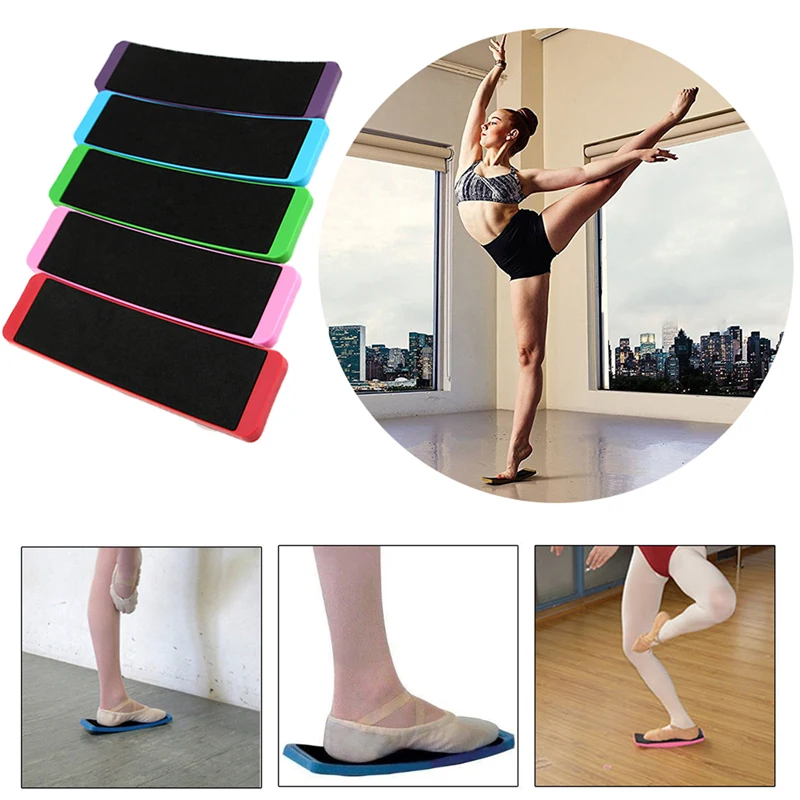 This gives you extra support while dancing.
However, it's always a good idea to experiment with different forms to find one that's more user-friendly and one that isn't.
Longboards are available in a variety of construction styles, from maple to carbon fiber.
The choice of materials will determine the flexibility and performance of your board.
For example, maple, bamboo and birch are the most commonly used dance board materials.
Bamboo, in particular with a fiberglass composite layer, is preferred because it is more flexible and durable than other materials.
Wheels
Once you've decided on the right deck for your needs, it's time to move on to the wheels.
Some wheels are more suitable for dancing than others.
As a rule, dance wheels are smaller, usually in the range of 65-70 mm, to help you speed up.
Wheel Shape: Choose round over square because round provides more fluidity and consistent speed for easy freeride slides or tricks.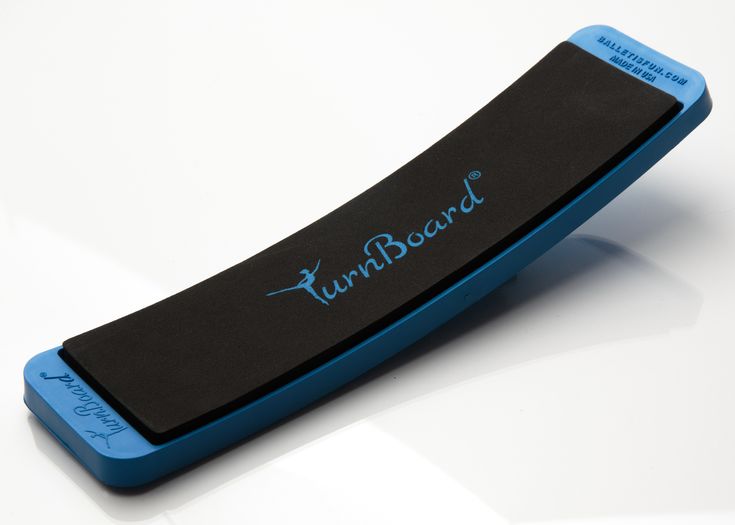 Finally, their hardness. Many dancers don't like to spin the wheels too hard or too soft to dance. My wheel hardness range is 78A to 86A.
Trucks
For trucks, pairs of 180 mm at an angle of 45-50 degrees are most often chosen.
Of course, you can always go with other trucks in different angles and sizes, as long as they meet the requirements of stability and responsiveness.
Best Dance Longboard Frequently Asked Questions
Q: What shape and type of deck is suitable for dancing?
A: For longboarding, choose from 9.5 inches wide. This gives you more room to move comfortably.
If you want to freestyle, choose a deck over 9 inches wide.
Q: What is the best longboard flex for dancing?
A: The level of flexibility depends on personal preference.
However, many dancers prefer a softer curve because it allows them to cut deeper and stand without losing control.
On the other hand, stiffer boards don't bounce as much and are less likely to throw you off balance when doing tricks.