How to make a dance floor on carpet
Ideas for Home & Dance
Who doesn't love to dance?
Go to any wedding reception in America and you'll see that people of all ages enjoy dancing. Even at home, we love to put on some music and dance with our loved ones, or maybe by ourselves while no one's watching! Perhaps we have a dance routine that needs to be perfect, or we want to work on our steps before a wedding.
Either way, we need a quality floor. In many cases, we need to install dance flooring over carpet, which creates its own set of challenges.
Fortunately, Greatmats has a wide selection of items for all your dance floor needs!

Portable Dance Floor Tile
Court Dance Floor Tile

TileFlex Floor Tile
Plastic Dance Floor Tile
Home Marley Package
What Makes a Good Home Dance Flooring Over Carpet?
There are many options for flooring.
Just look at the wide selection of products available from Greatmats and you'll see numerous options, all with various features and materials. So how can you choose the right dance flooring over carpet product? Keep your eye out for a few specific factors and you'll be on the right track.
First of all, be sure to look for tiles that are easy to install. They should be light enough to move without heavy equipment, and they should snap together firmly with minimal effort on your part. This is especially important when choosing tiles for temporary home dance flooring over carpet; after all, you don't want to struggle to assemble and disassemble the tiles every time.
It's also important that your tile does not damage the carpet. A proper quality flooring over carpet will not rip up the carpet and leave the place looking worn and destroyed. This is essential when you start looking for a tile that will be used to create temporary dance flooring over carpet.
The tiles you choose should also look good. If you have a facility that is hosting wedding receptions and other parties, an elegant dance floor with a decorative vinyl surface is essential.
Of course, it should also be durable. There's no sense in purchasing a product that will be destroyed after a few dance parties, so be sure to check out the warranties so you know you'll get a product that will last.
Best Dance Flooring Over Carpet Ideas
1. Portable Dance Floor For Home
No matter where you want to boogie, these portable dance floors from Greatmats will give you the quality, quick installation and support you need. The tiles are made from a polypropylene plastic with a vinyl coating on the top. The plastic base provides a solid foundation, while the vinyl gives the top a durable surface that is visually-pleasing as well. The vinyl top is actually commercial-grade, so you can count on it to last for a long time.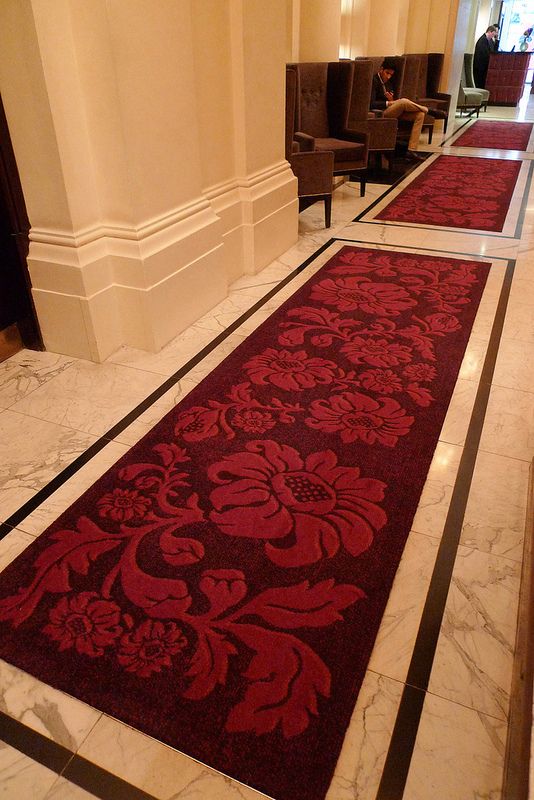 Speed of installation is one of the major benefits for this tile, making it an ideal dance flooring over low pile, low pad carpet. A dance floor can be assembled by a single person in a relatively short time, and it can be disassembled even faster. For added convenience, you can also consider a flooring cart, which allows you to move the tiles into place with ease.
Using a tab-n-loop connection system, the tiles lock together quickly; all you have to do is push down with your foot until they ''click'' into place. The connection system is specifically made for repeated use without damaging the tile, which makes them perfect for facilities that host wedding receptions, anniversary parties, and birthday celebrations.
These tiles are made in the U.S.A and come with a five-year warranty. Best of all, the tiles are available in nine different surface designs, including faux wood and stone tile designs.
Portable Dance Floor Tile
2. Practice Dance Floor for Home
If you want a more rugged and durable flooring that you can use for dancing as well as sports like basketball and volleyball, then this is the perfect choice for your needs.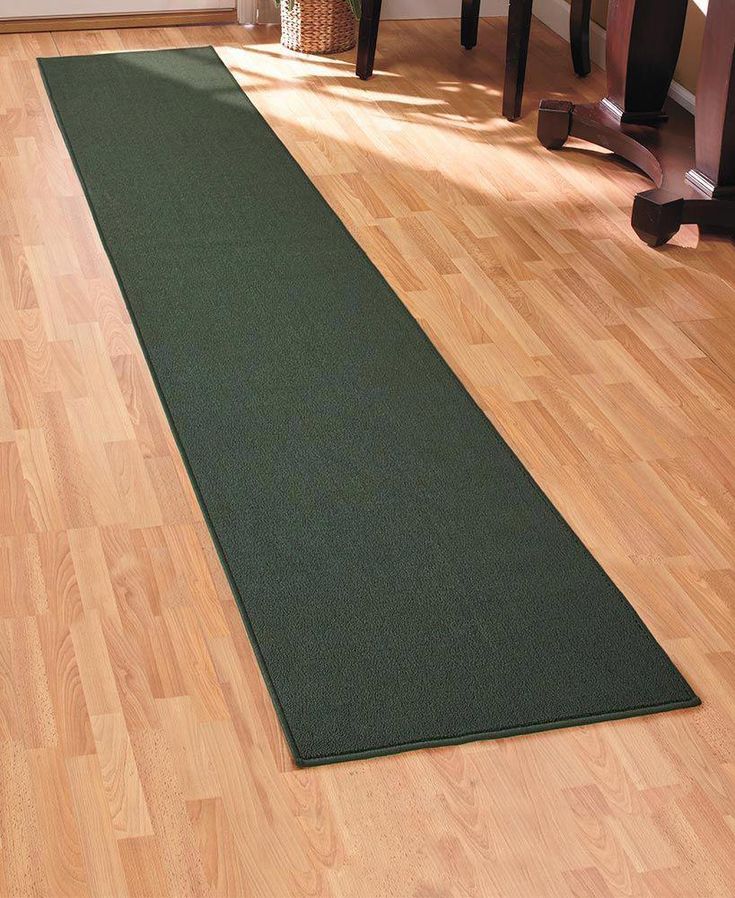 The tab-n-loop connection system makes installation easy, while the top surface has the appearance of a top-level basketball court. They snap together tightly and stay together without adhesives, making temporary flooring over carpet installation and removal fast and simple.
They are specially designed with a no-break polypropylene plastic base that will not damage the floor or cause problems with carpet. It allows for airflow underneath the floor, which reduces the chances of mold growth if you are installing the tiles more permanently.
While these tiles are ideal as dance flooring over carpet, they are also smart choices for recreation centers, churches, schools and youth centers. They can even be used in gyms to provide a temporary surface for basketball, volleyball, dodgeball and other athletic competitions.
The vinyl surface layer is scuff and scratch-resistant thanks to a 20-mil (.508 mm) wear layer. This layer is designed for over a decade of regular use, so you can count on these tiles to provide superior quality for years and years.
Whether you need a temporary athletic surface for a game of hoops or want to add a temporary dance floor to your facility, the ProCourt Gym Flooring Tile will deliver the rugged durability you need for years of activity.
Court Dance Floor Tile
3. Vinyl Tile Dance Floor For Home
When you need a permanent DIY dance floor over carpet or a hard flooring surface, this is one of the best products you can find. It is not only strong and durable, the surface vinyl has as interesting design that looks elegant, charming and stylish. At just a fraction of the price, these tiles provide the appealing look of wood or tile with the convenience of a portable dance floor.
Underneath, these tiles have a raised plastic base. With small supporting columns underneath, the tiles allow air to flow below the surface. This airflow helps keep the tiles away from potential dampness and moisture buildup.
These tiles are not only more affordable than wood, the vinyl surface never needs refinishing! These decorative tiles are available in numerous colors and designs, including parquet, colored wood, and slate designs.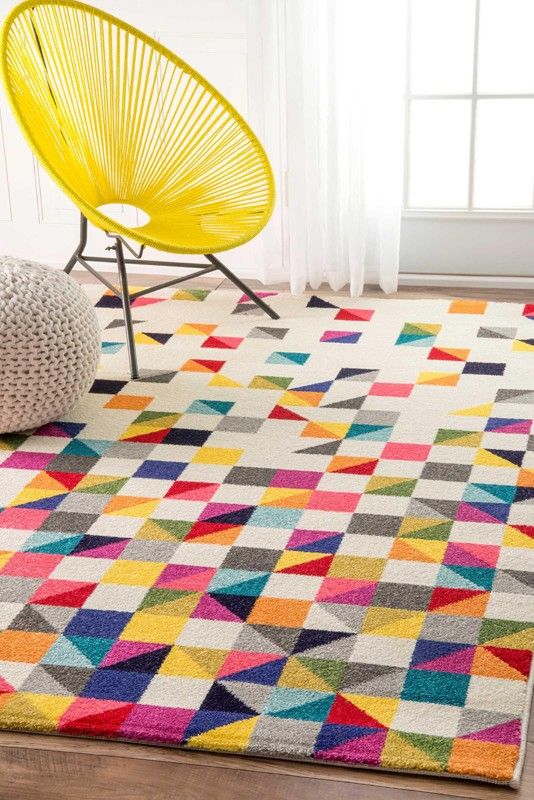 No matter what design you choose, the vinyl surface will hold its rich color and decorative style for many years.
These tiles are perfect for home and commercial use, and they make great dance flooring over carpet. They are easy to clean and can be installed with no glue or special adhesives. When it comes to convenience and reliability coupled with a gorgeous look, these dance floor tiles will meet your needs for years.
The interlocking connection allows these tile to hold together with a firm grip. They connect with virtually no seam, creating a flat, even surface with no bumps or rises. This makes for an excellent permanent dance floor and creates a space that people of all ages will enjoy!
TileFlex Dance Floor Tile
4. Hard Floor Over Carpet
These snap-together court tiles are designed for indoor basketball and volleyball courts, but they also make for excellent dance flooring over carpet. While other tiles have a decorative vinyl top surface, these tiles are made from a single piece of polypropylene plastic.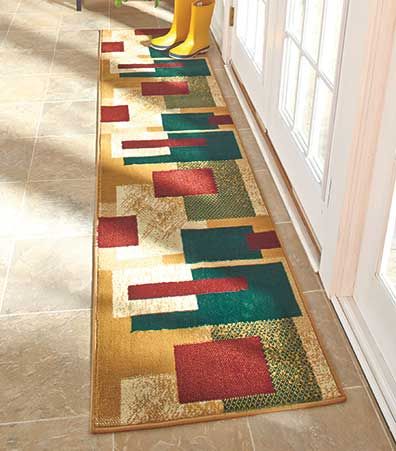 They lock together firmly using a tab-n-loop system. All you have to do to connect these tiles is move them into place and push down with your foot. The weight of your body will snap the tiles into place and give a tight hold, but they can also be disassembled quickly for fast removal. If you have a large carpeted area, say in a church or YMCA, but you want to place a temporary play area for volleyball, basketball, or dancing, you can use these tiles to quickly assemble a floor. When you're done, removal is just as fast and easy as installation. These tiles can also be used as a dance-floor sub-flooring, giving them added versatility and usefulness.
These tiles are available in four colors: black, grey, blue and red. However, you can order a custom color to match your specific needs. If you need a specific color to match your school's team colors, please contact us; we'll be happy to help!
When you want an affordable, versatile, and convenient commercial or home dance floor over carpet, you need to order the Court Floor Tile.
With a five-year warranty, these tiles deliver the quality, consistency, and longevity you expect.
Plastic Dance Floor Tile
5. Marley Dance Floor Over Carpet
Greatmats is proud to offer two high-performance mat systems that are easy to install. The Home Marley Dance Floor systems include either a high-density foam or a plastic modular tile. Each one of these options can be installed underneath an all-purpose vinyl surface, but the plastic tile version is much better for installations over carpet.
Choosing the right underlayment will depend on the existing surface on your floor. When you are installing a permanent or temporary dance floor over concrete, you will want to use the high-density foam option. The high-density foam will provide separation and padding between the surface and the concrete, which will help protect both. The foam gives added protection without sacrificing support for dancers.
High-density foam, however, is not recommended for advanced ballet dance, as it does not provide the firmness needed for advanced ballet moves.
For ballet floors, the some dancers have found plyometric rubber, which is available in rolls, serves the purpose well. Neither foam or rubber is a recommended flooring over carpet, however.
If you are installing home dance flooring over carpet, there is actually no need for a cushioning underlayment. The carpet itself can provide the padding you need, and flat top tiles can be installed directly overtop. The plastic flat top tiles add stability and firmness while still utilizing the give of the carpet layer below. Top that with some Rosco Adagio Marley dance flooring and your set for virtually any style of dance.
Home Marley Package
Quality Flooring Backed by Exceptional Service
Contact Greatmats and we'll help you choose the perfect products for home dance flooring over carpet.
You'll get quality products backed by our exceptional service, so check out our complete selection now.
How to Install Home Dance Studio Flooring: DIY-Friendly Tips
By Chelsi Hewitt
 |  Fact Checked By: Ashley De Zeeuw

Published: February 22, 2021 |  Updated: March 22, 2021

Leave a Comment
If you want to get in more practice dancing, then a home dance studio is the perfect solution.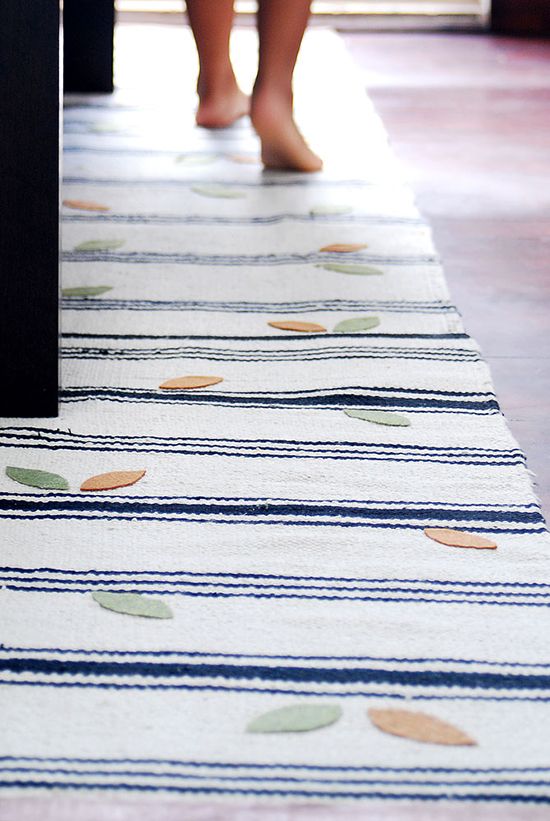 But how do you get started? With the flooring, of course! This guide will show you how to install dance flooring in a few simple steps, whether you have a Marley roll or dance tiles.
So put on your dancing shoes, and let's begin! You'll be enjoying your home dance floor in no-time.
Dance Subfloor Preparation
A successful installation begins with the subfloor – a.k.a. the existing floor underneath what you're installing. 
First, you will want to clean your main subfloor so that it is free of all dust, dirt, and debris. Make sure there are no structural issues like cracks or dips that will telegraph through the dance flooring and eventually cause damage.
There are also some specific considerations to keep in mind depending on the type of subfloor you have.
Tile subfloor prep: If you have thick grout lines, they may need to be leveled out so that it doesn't telegraph. You can also put a layer of plywood over the tile.
Concrete subfloor prep: If you're starting with a concrete floor, you may have moisture issues, so we recommend using a moisture or vapor barrier. This will allow you to install dance flooring over concrete.
Carpet subfloor prep: You can install dance flooring over carpet, as long as you place a sheet of plywood on top of the carpet before installation. This will create the necessary amount of stability and ensure the floor is level. 
To be safe, dance flooring requires a stable, solid subfloor with minimal give underneath. That means you need to ensure you have a suitable floor.
What is a Sprung Floor?
Sprung floors absorb shock, which is important for the safety of dance flooring. A sprung floor has a softer feel than a traditional floor, so it's good for your joints if you're performing a lot of high-impact dancing. You need it to prevent injury over time. A sprung floor is essential for vinyl dance rolls, but not necessarily for dance tiles.
In the past, you had to build a sprung floor with literal springs and a lattice of boards underneath your dance floor. It was a complicated process, and while it added more bounce and give to the floor, it wasn't perfect. The bounce was uneven because there were hard spots where the boards intersected.
But that's no longer an issue! These days, you can purchase dance subfloor tiles made of foam that create an even bounce, and they're way easier to install than a sprung floor system with springs. 
You can even customize the firmness of the sprung floor depending on your style of dance – choose firm subfloor tiles for ballet and pointe and slightly softer subflooring for contemporary or jazz.
How to Install a Dance Subfloor
Installing your dance subfloor is very easy. All you have to do is interlock the foam tiles together to form a rectangle space where your dance flooring will go. 
Please note: Dance subfloor tiles are primarily used with vinyl dance rolls, and aren't necessary for dance tiles.
SHOP ALL DANCE SUBFLOORS
How to Install Marley Dance Flooring Rolls
Now that you know how to set up a sprung dance floor, it's time for the star of the show! Vinyl dance rolls are the most popular dance rolls, so we'll start with instructions for Marley floor installation. 
If you're more of a fan of dance floor tiles, don't worry. Those instructions are next!
Temporary Installation
When installing rolled vinyl dance flooring, it is recommended that you use some kind of adhesive to prevent the rolls from moving around or sliding apart between adjacent rolls.
If you're installing at home, you might not want to have the flooring forever, so you need a temporary solution. That's why you'll first learn how to lay Marley dance floor rolls with double-sided tape. It provides a durable hold without being impossible to remove.
Unroll the flooring and let it rest for 1-2 days to allow it to relax until it lays flat. Install the shiny side down, matte side up. The performance surface (top) is textured slightly, called calendaring which looks like tiny goosebumps.
Use a straight edge and a utility knife to make any necessary cuts to the rolls. Be sure to leave a 1/4″ gap around the rolls to account for expansion and contraction from temperature changes.
Apply double-sided carpet tape to the underside of each roll around the perimeters, and firmly press the edges to the floor, ensuring there are no ripples. 
If you're installing over foam subfloor tiles and you have excess around the edges, tape this perimeter down to your main floor using Mat Tape, creating a ramp or tapered installation. If you're installing over foam tiles and there isn't extra around the edges, tape down the perimeter of the roll directly to the subfloor tiles using Mat Tape. 
On top of the flooring, use mat tape to join the seams of multiple rolls together.
Note: Over time, you may need to replace the tape as it gets worn down or torn from footwork. You should refresh the top tape every few months. The double-sided tape underneath can last for a couple of years.
Permanent Installation
If you're 100% certain that you want Marley rolls as your forever dance flooring, or if you're installing them in a performance space or a commercial studio, you should glue them down. However, not all rolls are recommended for glue-down installation, so you should always check first before gluing down a roll.
You also need a specific subfloor for successful glue-down installation. You can use glue with wood subfloors, but we don't recommend gluing rolls to the foam tiles as those are meant to be a modular installation underneath.
If you plan to use a foam tile subfloor, then use tape, or just perimeter glue if it's absolutely necessary.
Now, without further ado, here's how to glue down Marley rolls!
Spread out the rolls and allow them to relax for 1-2 days until they lay completely flat. Make sure the shiny side faces down, with the matte side up. The top is textured to provide a better grip while dancing.
Cut the rolls to fit using a utility knife and a straight edge, ensuring a 1/4″ gap to account for expansion and contraction. 
Roll up the flooring at one end of the room. Spread a light layer of adhesive in 10' increments maximum, or shorter depending on your comfort level. Gradually unroll the flooring into the adhesive, and don't just toss it over the glue, because that can create air bubbles.
Continue this step for every 10' of the roll until you're finished.
Use a 100-pound roller on the floor to guarantee good adherence to the subfloor and to push out any air bubbles. Walking on the flooring in small choppy steps may also work if you can't find a roller.
SHOP ALL MARLEY DANCE ROLLS
How to Install Dance Flooring Tiles
Dance floor tiles are even easier to install than rolls. The edges interlock with a  snap, kind of like giant puzzle pieces. You can do it on your own in a day. Plus, you can easily pull them up and transport them if you need to. 
Sounds pretty nice, right? Let's get started.
Start at the top left corner of the dance area. Place the first tile with the peg edges facing towards the top and left. Make sure the loops face the bottom and right.
Insert the pegs of the second tile into the loops of the first. Step on the edge of the tiles gently to snap them together. 
Repeat this step until you finish one full side of your dance floor.
Begin a second row, interlocking the top of your second-row tile with the bottom of your first-row tile.
Follow the same process to fill in all of your rows of tiles to create your full dance floor size.
Once the tiles are in place, add any finishing edge pieces if you purchased them. These will either have loop or peg edges. Start with the peg edges, and lay them out to be sure you have enough before clicking them into place.
As you did with the peg edges, count out all of the loop edges to make sure you have enough. Once you are ready you can click the loop edges into place to complete your floor.
Pro Tip: If you're installing wall-to-wall dance tiles, you'll need to cut them to fit when you come up to a wall. Just measure and mark the tile, and cut it to fit using a tile cutter or a power saw with a fine-toothed blade. Be sure you leave a 3/4" gap between the tiles and the wall for expansion and contraction. 
SHOP ALL DANCE TILES
Dance Flooring Installation FAQs
Can you put a dance flooring over carpet?
Yes, you can install dance flooring over carpet, as long as you take the proper steps to make sure it's safe and secure.
Some dance tiles can be assembled directly over low pile carpet, but Marley rolls need something more stable. 
You can use plywood boards to create a stable subfloor. While the carpet can provide some shock absorption, you need to include a harder, stabilizing layer under the flooring to make sure it's sprung. High-density foam or hard plastic tiles can provide a good solution in this case.
Can you put a dance flooring over concrete?
You can install dance flooring over concrete as long as you place a cushioned subfloor underneath it first. This will provide the right amount of firmness and spring so you don't injure yourself while dancing. Foam dance subfloor tiles are the best option for this. 
Can you stretch Marley flooring?
You should never attempt to stretch Marley roll dance flooring. It is designed to be used as-is and does not require stretching. 
How do you cut dance flooring tiles?
When you come up to a wall or object and you need to cut a dance tile to fit, start by measuring the area.
Mark on the top of the tile where you need to cut, and then trim it using a tile cutter or a power saw with a fine-toothed blade. Then snap into place!
How do you get Marley to lay flat?
Marley rolls may ripple/wave if you store them on their sides instead of standing them straight up, or if you install them immediately after removing them from a cold storage area. To get Marley to lay flat, always allow it to rest for 1-2 days before installation.
If ripples remain, you can try to remedy this by gently warming up the ripple/wave with a hairdryer to make it pliable, and then place something flat and heavy over the warped area. You can also roll it up again in the opposite direction, and let it rest that way overnight. You should never try to stretch the dance roll because this will permanently damage the flooring.
Conclusion
Once you know how to install dance flooring, whether you choose Marley rolls or dance tiles, you're ready to create your home dance studio.
Ready to get started?
ORDER FREE SAMPLES SHOP ALL DANCE FLOORING
About Chelsi Hewitt
Chelsi Hewitt is a Phoenix-area content marketing professional. She joined Flooring Inc. to teach people about flooring, interior design, home trends, and more.
View all posts by Chelsi Hewitt
Bar, dance floor, private rooms...
Living room, sofa, or home cinema. When closed, the curtains create the desired blackout in the cinema hall. An element of luxury - long curtains in the Austrian style, with folds swirling on the floor. A bright red flower pot will eventually be replaced with a calmer color View across the dance floor to the home theater area. The composition and proportions of colored architectural decorations are harmoniously connected even with the size of the laminated parquet boards. When you enter the apartment, wide apartments with a dance floor in the center gradually open up from behind the column. Warm orange floors, cooler greenish-yellow walls with pink décor, and a very cool ceiling in the shade of the evening sky.
These slanted pylons frame the entrance to the private area. A wooden door leads to the nursery, opposite the door to the dressing room. There are also two columns out of four, marking the boundaries of the dance floor View from the sofa to the living room and dining room. A long diagonal, marked by the laying of parquet, permeates the entire guest area - from a large TV to a podium for decorative sculpture in the farthest corner The pale lilac square on the ceiling is an exact projection of the square of the dance floor below it. The avian green lampshades of the chandeliers blend seamlessly into the pale lemon background of the ceiling. Bar counter on the border of the kitchen and the dance floor. The barrier under the counter is laid out in half a brick. The entire kitchen is on a low podium. Pull-in here added expanded clay Italian dining table-transformer with chairs PIANCO bought in the MODERNO salon. For a large number of guests, it is placed parallel to the kitchen and moved apart.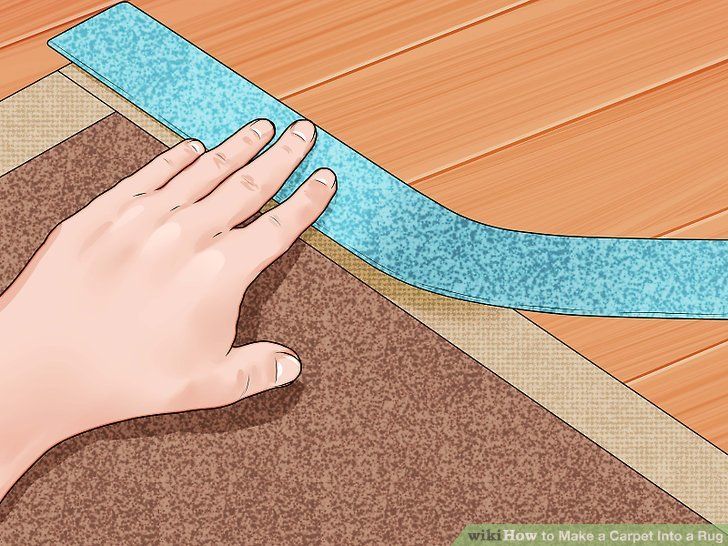 The classic combination of pink and gray is an almost win-win option. Before the renovation, there was a storage room. Sufficient area, proximity to water supply risers and the presence of a window, albeit a small one, made this room suitable for a kitchen. Kitchen furniture with sink - ARAN NEW FORM Guest bathroom. The plumbing box hides not only the piping system, but the body of the washing machine (model WM5487A, SIEMENS) is almost completely "drowned" in it, the same black as the tiles on the podium. A Swedish toilet (model Marly 8541-11, GUSTAVBERG), a similar one was installed in the bathroom. Compact washbasin - model Nordic 590-4, GUSTAVBERG; faucet - GROHE Bedroom, beginning of the private area. A door with glass inserts leads to the dressing room, then the bathroom, and behind the bathroom, the nursery. Cozy and very comfortable The podium is a capacious container for storing things. The steps are sheathed in the same laminate as the floor. Bed ZANETTEOS and mattress (model "Favorite", 160200cm) were bought in the salon "ANGELINA".
Armchair on the podium - from IKEA Loggia. A flat walnut plinth was chosen to match the furniture. The podium, lined with soft lilac carpet, is the property of the hostess, here is her dressing table Bathroom. One of the doors leads from here, through a small patch of parquet, to the nursery. There is the same laminate, but a bluish tint and laid parallel to the walls The nursery was conceived by the owners as an autonomous, personal zone of the child. It was designed as simply as possible, without burdening those constructivist0003 sky elements that abound in the rest of the premises.
Until recently, this apartment was a typical three-room apartment, but now it has four rooms and everything is different. The new owner and hostess are young and hospitable people. Friends they decided to take "wide leg" and for this they wished to have even a small dance floor. The architects divided the apartment into two autonomous parts - guest and private. With such a layout, nothing interferes with the correct regimen of a small child
The client's desire is almost a law
In the process of discussing the concept of the future apartment with the owners, the architects determined several main requirements for the interior.
Young spouses dreamed of a minimum number of cabinets and, accordingly, a minimum of things. For things that are required from time to time, the customers intended to create a storage system in the podium. (This is now fashionable. It is convenient if the ceiling height is at least 2.7 m.) The podium was built in the bedroom, bicycles, sun loungers, skis, etc. now "live" in its depths. Such storage facilities are an alternative to the previously common mezzanines, only they are located not at the top, but at the bottom. Like the mezzanine, the podium does not take away the now expensive square meters of living space from the apartment.
In the three-room apartments of houses of this series there is a small utility room (pantry) with a small window. Its owners immediately decided to turn it into a kitchen. Bringing communications here is not difficult, since behind the wall there is a guest bathroom with hot and cold water risers and a drain. (Permission for the redevelopment was easily obtained, as the new "wet" area is not located above the living quarters, but above the exact same pantry).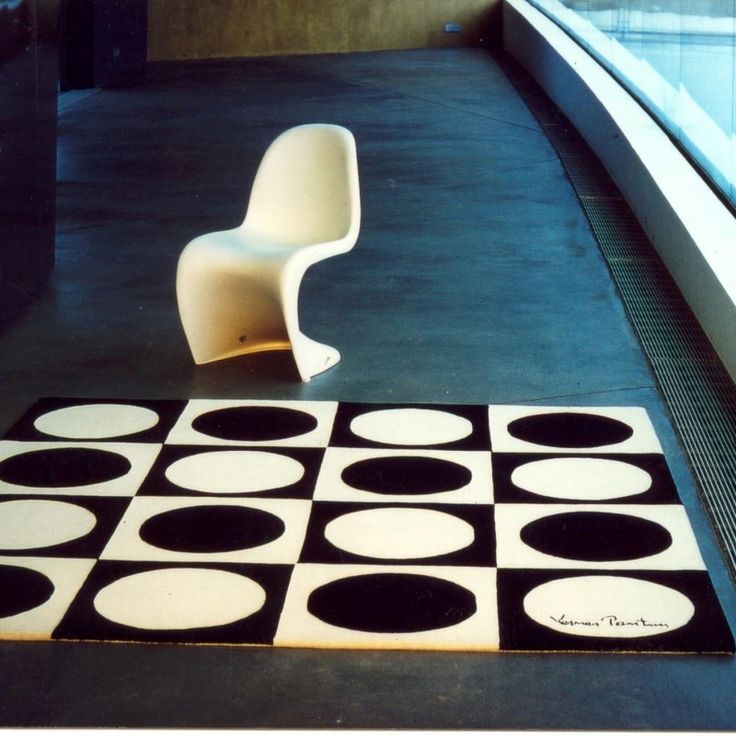 Akukhnya, from where there is access to the loggia, was transformed into a bedroom. Now the former three-room apartment became a four-room apartment.
Taking into account the wishes of the customers, the architects placed the bed with a headboard to the window and attached a loggia to the bedroom. Note that this connection was made without dismantling the opening leading to the loggia. The project also complied with such a condition necessary for attaching an insulated loggia, such as installing a sliding partition door across the entire width of the opening. This "accordion" partition will be installed after the repair is completed.
Idea after idea
Joint reflections of customers and architects on the reorganization of the apartment led to the birth of a whole bunch of ideas. The guest half of the apartment was planned to be divided into three parts: the dining area adjacent to the kitchen, the dance floor and the dimmed sofa-cinema area. Of course, young customers wished to make the dance floor the semantic center of the living room and set the architects the task of highlighting this patch with architectural and design means.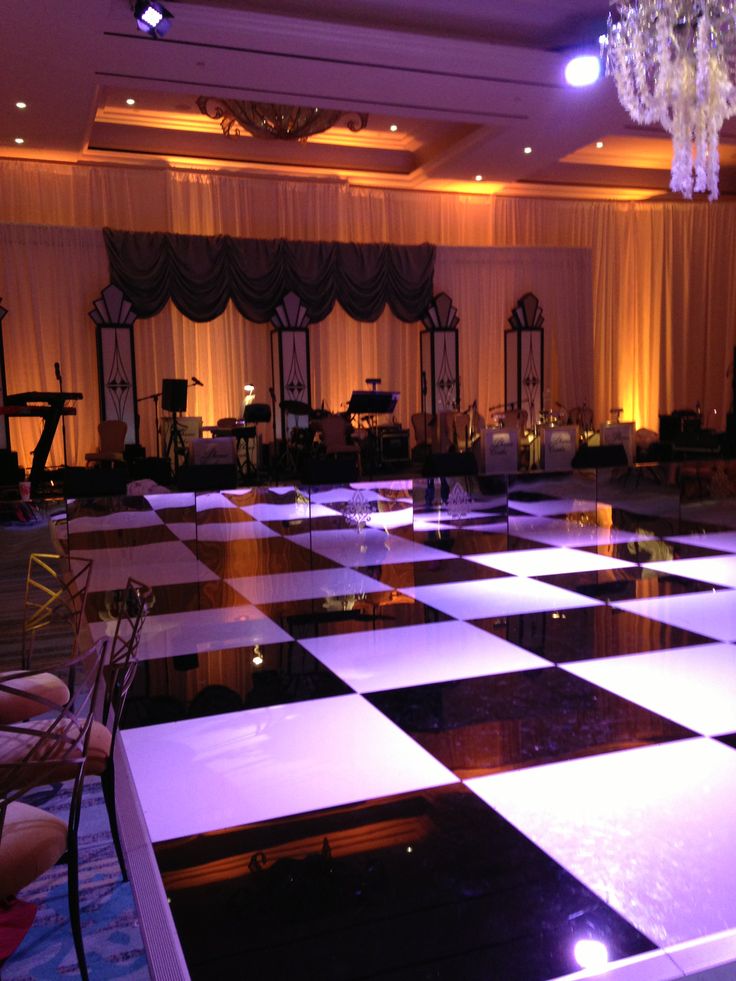 So the dance floor became (so far theoretically) the key moment of the composition of the whole apartment.
With this baggage of master's wishes, the architects set to work. As a result of a long creative search, a walk-through bathroom was offered to customers. Agree, in a typical apartment you rarely see a bathroom with two doors. Developing the idea, they also came up with a small dressing room, also through and also with two doors. So four rooms lined up in a chain: a nursery, a dressing room, a bathroom and a bedroom. Since the enfilade was assembled around the bathroom (more precisely, around the water supply and sewerage riser, which cannot be moved to another place), isolated, private chambers closed within their limits were obtained. Inside them, you can move from one room to another without leaving the guest area. It is not surprising that even at the preliminary design stage, this idea was accepted by Naur's customers. At the same time, 1.5 m 9 was attached to the hallway0020 2 "cutting off" them from the landing (permission has been obtained).
Farewell, walls!
In general, events developed according to the standard scenario, although there were some minor problems during the repair process. For example, dissatisfied with the quality of construction of his panel house, the owner spoke about the need for tighter sealing and insulation of external seams. For the sake of this, a sealant for outdoor work was purchased. A specialist climber was invited to perform the operation.
When the project was ready, approved, approved and approved by the BTI, they began, as usual, to break down the old partitions. Then they built (or rather, assembled from a frame and plasterboard sheets) new sections of the walls, creating a planned layout and decorating the surfaces with original architectural details. They cut and reinforced with steel structures new openings in the load-bearing walls - one to the bedroom, the other to the kitchen (in addition to the one already available). The opening between the living room and the dining room was raised and widened (from 1.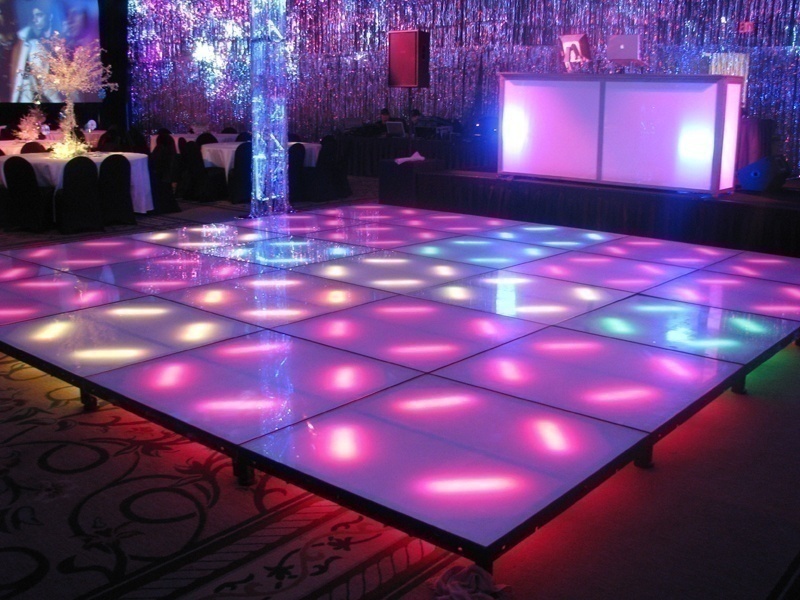 31 to 2.22 m). Thanks to this, a large, unobstructed light space opened up - from the living room window to the dining room window opposite.
On their own initiative, driven by a thirst for excellence and further creativity, the architects conceived an original design for the dance floor. The large space of the living-dining room stretching across the entire width of the house would have turned out to be monotonous and boring among the long parallel walls if the architects had not deployed the "dancing square" diagonally to the load-bearing walls. The location of the dance floor is punctuated by columns at the corners and supported by numerous architectural details. These are plasterboard diagonal niches, shelves and visors, decorative rustication on the walls, inclined pylons.
Electricians and plumbers worked in the apartment in the process of implementing the architectural concept. The first did the wiring under the screed on the floor, in the walls and on the ceiling.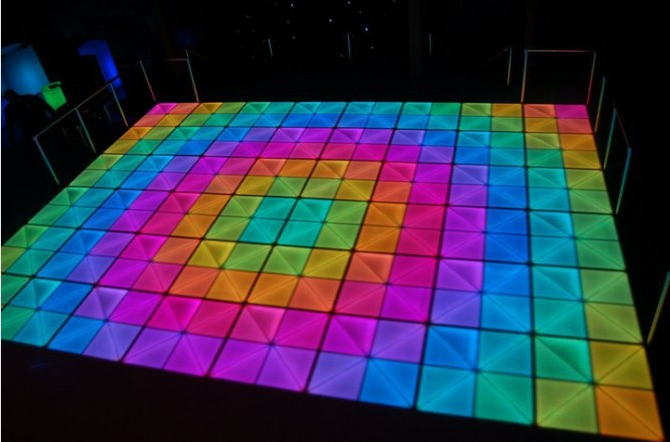 The second installed communications for the bathroom, bathroom, new kitchen, as well as the heating system. Then the walls and ceilings were finally sewn up with plasterboard and the floor was leveled with the Vetonit mixture (OPTIROC, Finland).
Between us painters...
Here, when the turn of plastering and painting work came, a lot of time, creative and physical effort had to be spent on finding the exact color solution. Since the apartment was decided to be made multi-colored, there was a danger of spoiling the interiors by mechanically painting the walls with colors that were not tested "on the spot". Therefore, further samples of shades were no longer made on sketches, but directly on the walls. The choice of the exact color for a particular wall is a very delicate matter, requiring a good imagination, flair and taste. A professional designer knows that just a little mistake in the color or tone of the walls is enough, and the interior is ruined. Such mistakes are not uncommon.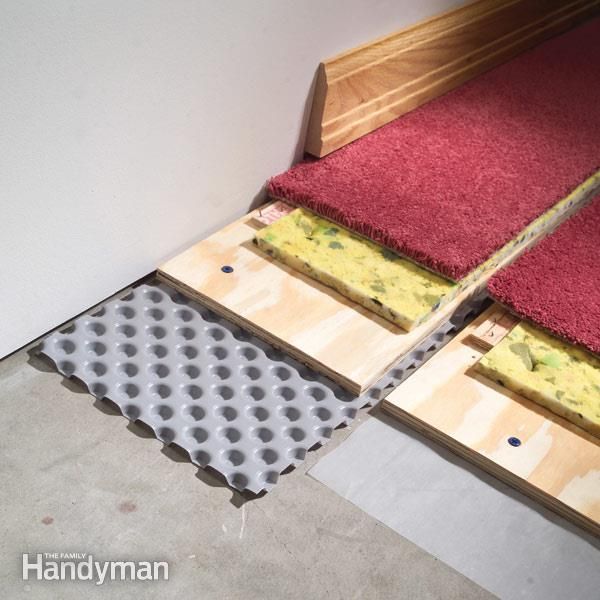 Saving paint for trial tinting, they stop at the very first options, but after entering the finished premises, they understand that the color needs to be changed. Therefore, we first bought doses of trial paints, and only having finally decided, we acquired the desired colors in full.
Even more difficult is the definition of the correct combination of two, three, four colors. It was in this situation that our architects found themselves in company with customers who took an active part in this artistic process. Spots of paint were rolled out directly on the walls and ceilings, experimenting on them as on a palette. The architects offered many options for color combinations, for which they spent several liters of different colors, mixing them and adding different amounts of white. The paints themselves (Euro7, TIKKURILA) were bought at the OLD MAN HOTTABYCH store.
Having found the right color (pink and lilac tones on a pale sand-lemon background), the walls and ceilings were plastered (having glued the seams with a mesh), primed, the load-bearing walls were plastered, leveled and, finally, "dressed" in the desired colors.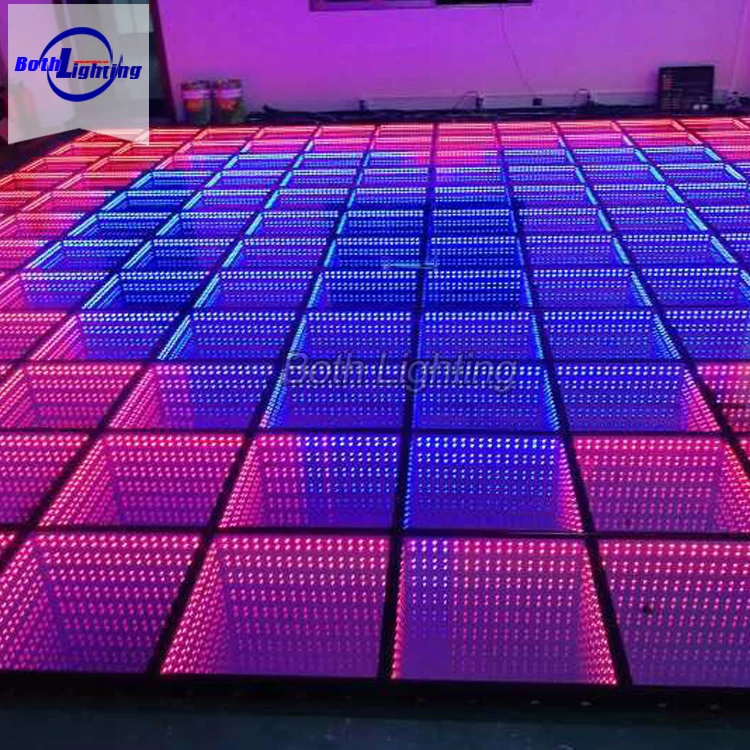 At the same time, tilers tiled the walls and floor of the bathroom and guest toilet, as well as two walls of the kitchen. The walls of the nursery, lined with a mixture of "Vetonite" (OPTIROC), were covered with wallpaper. Note that the architects designed the square of the dance floor with four columns cast from plaster. Each of them was assembled and glued together from two hollow halves ordered from TOROS. The builders cut the delivered blanks to the required length, glued them and mounted them in accordance with the project to the screed, walls and ceiling.
Laminate, granite and tiles
After that it was the turn of finishing the floors. In the living room, dining room, bedroom, nursery and, of course, on the dance floor, laminated parquet was laid. Of all the possible options, we chose the most wear-resistant - the one that is usually laid in offices and public places. After all, the floor will have to experience considerable loads - children's games, guests, dances .
.. The diagonal direction of laying the floor is emphasized by inserts of boards of a darker tone and, according to the plan of the architects, reveals the main axis of a large living room - from the sofa to the dining room. At the end of the "path", in the far corner of the dining room, they mounted a small podium against the background of colored rustication. This is a pedestal for a future decorative composition - an abstract sculpture made of chrome-plated curved pipes and metal balls. The sculpture will be illuminated by a small spotlight and a bright dominant will complete the entire architectural structure of the interiors of this zone. Apoka the sculptor is working, and the owners are saving up money for a masterpiece, it will be possible to put a Christmas tree on the podium at Christmas time. In anticipation of the influx of guests, in the hallway, in the kitchen and on the floor of the loggia, they laid the most resistant, almost eternal material - ceramic granite (produced by MARAZZI, bought in the "SHIK" store).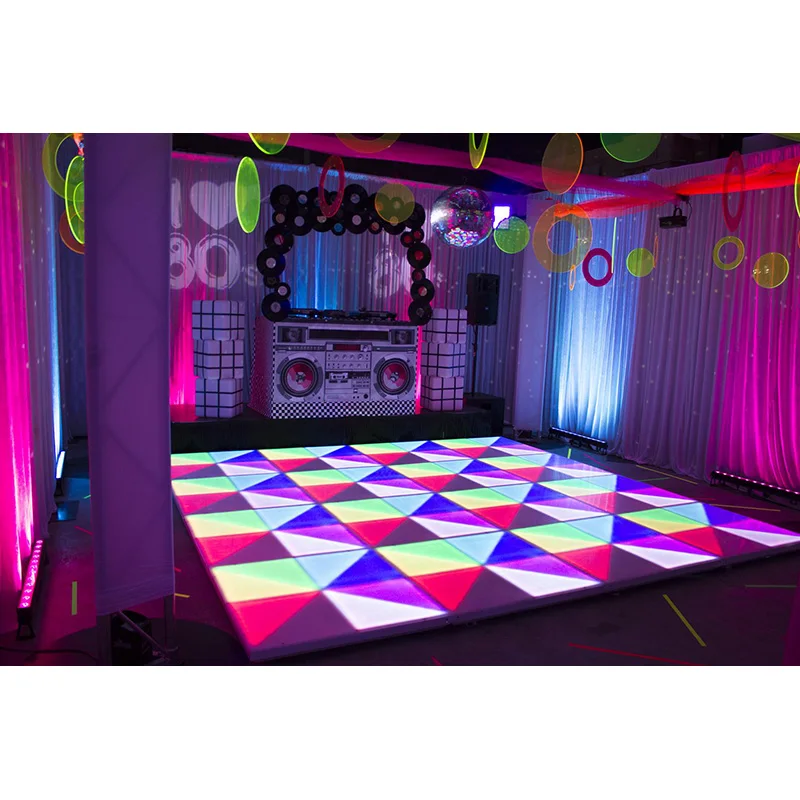 On the contrary, the owners wished to cover the podium in their bedroom with soft carpet. The bases of the columns around the dance floor are interestingly lined - this "variation on the plinth theme" is assembled from pieces of a baguette and ceramic tiles.
Sconces, lanterns, spotlights
Electrical distribution panel with automatic devices (VIMAR) was installed in the same nook attached to the apartment, which used to belong to the landing. Now the home electrical control panel is located to the right of the front door. The lighting system is replete with a variety of options, an abundance of decorative and functional lighting. Special electrical cords with a transformer, cartridges and a set of argon bulbs for hidden lighting (mounted deep in the ceiling visors) were purchased from the AMPIR company. On two meters of such a cord, there are 15 small lamps. Due to their frequent arrangement, the illumination is very uniform - it emits a soft, calm glow.
A floor lamp and mobile ceiling lamps were installed in the nursery - two so-called LVOS (low-voltage halogen lighting systems) from the company PAULMANN.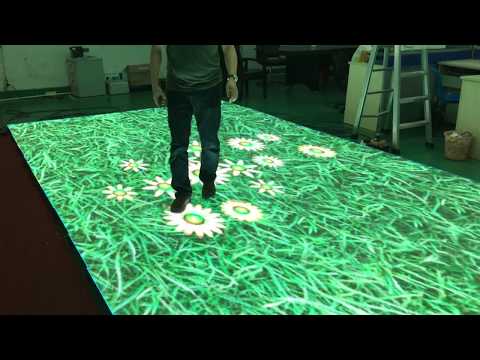 They are a combination of mirror reflectors with a scattering of light bulbs in small lampshades made of multi-colored glass. One such garland is attached to the busbar system; the other, parallel, is on red stretched self-supporting wires.
Small directional spotlights were mounted above the dance floor, three silvery lamps on long cords above the dining table, and compact sconces in the bedroom and dining room.
The ceiling above the square of the dance floor is decorated with a flat plasterboard structure, also square. Outside built-in 8 halogen lamps. The same ones are in the ceiling of both bathrooms, in the hallway, in the ceiling peaks of the living room and bedroom, in the kitchen and in the attached loggia. This whole thoughtful ensemble is crowned by three main chandeliers - in the sofa, above the center of the dance floor and in the dining room. The owners have the opportunity to turn on the lamps in a variety of combinations, varying the sources, intensity, and direction of artificial light.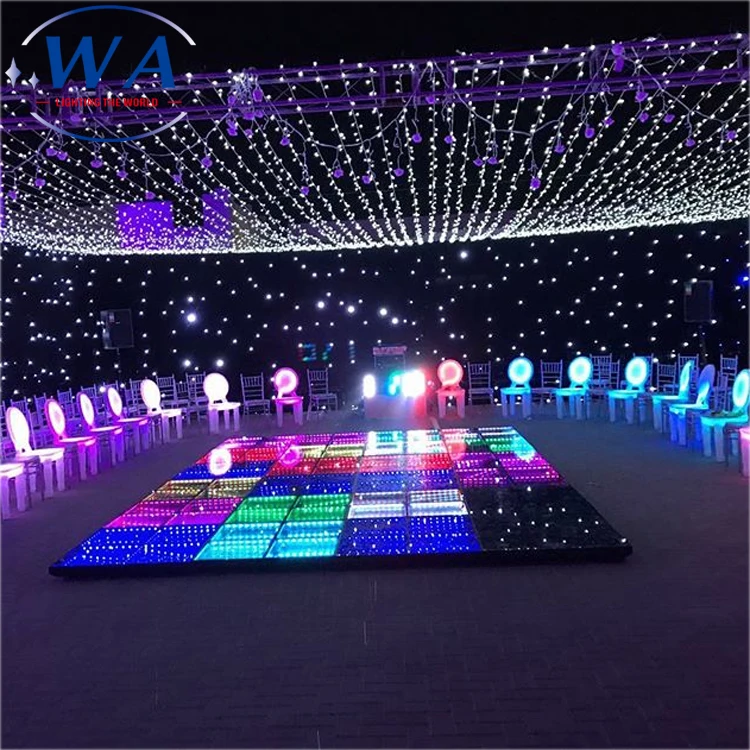 Nursery, bedroom, kitchen
Wallpaper pasted only in the nursery. From here they put the only wardrobe in the apartment - voluminous, corner, with a mirror. It holds all the children's things and a large supply of toys. This cabinet with numerous shelves inside, as well as shelving in the dressing room and the countertop of the bar counter, were made to order by the sketches of our architects by Mr.DOORS specialists.
The space on the podium in the bedroom was given into the possession of the hostess. From a wide, wall-length window with shutters, an even diffused light pours onto her dressing table with a mirror. Instead of a bedside table for storing things, a second narrow podium was constructed along the wall. Its upper plane opens like a hatch. The stand for the bar counter is made of brick (half-brick), according to the sketches of the architects. Kitchen furniture with a short working plane - Italian (ARAN NEW FORM), bought and installed for $2350. We chose the most compact models, cutting out literally centimeters so that the equipment takes up less space in a small kitchen.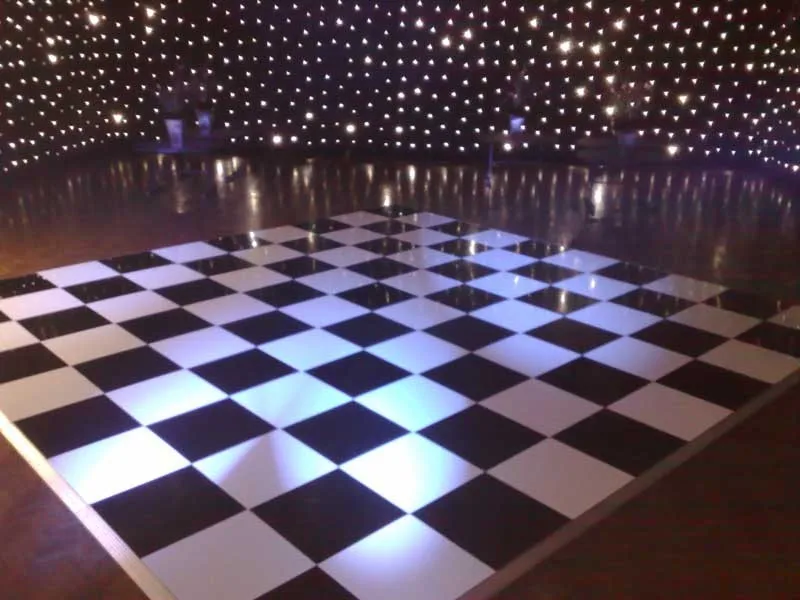 All built-in appliances - microwave, oven, extractor hood, refrigerator, hob and dishwasher - from BOSCH. Faucet - GROHE.
Decor and color
A creative search for the right colors was crowned with a successful find. This is a combination of purple, lilac, pink shades on the main light background of lemon-ocher walls and ceilings. Rich color accents in this sophisticated major palette are walnut doors, a golden-amber "field" of laminated parquet and the same rich tone of wooden dining furniture. As a result, the somewhat rigid constructivist structure of the interiors was balanced by the soft color of the walls and ceiling, the streamlined shapes and colors of the furniture, curtains, and the lighting system. The space, although divided into zones, is not fragmented. The interiors are united by a common color scheme, recruited from "spots": curtains, parquet, decorative architectural ceiling structures, and furniture. The laying pattern of the laminated parquet follows the design lines of the ceiling.
The finished sofa and armchair (made by the domestic factory "MARTA") seemed to be waiting for our heroes to buy them - so exactly the colors of the upholstery correspond to the color of these interiors, and the squat proportions correspond to the shapes of the ceiling visors. Spots of neutral gray (pearl, lead, anthracite) finally balance the entire color system - these are curtains, an armchair, upholstery of chairs, gray granite in the kitchen, silvery metal of equipment.
The selection of finishing materials, plumbing, furniture and equipment was carried out on the principle of a reasonable ratio of price, quality and design. Therefore, in the search process, sometimes significant financial, design, or construction problems arose. For example, curtains for all windows were sewn according to the sketches of Olga Lusenkova by a familiar dressmaker. At the same time, fabrics were selected and bought in the "House of Fabrics". And it worked out well.
In essence, the redevelopment, which involves the creation of an autonomous private zone, is suitable for any apartment with two bathrooms, one of which is located between two rooms.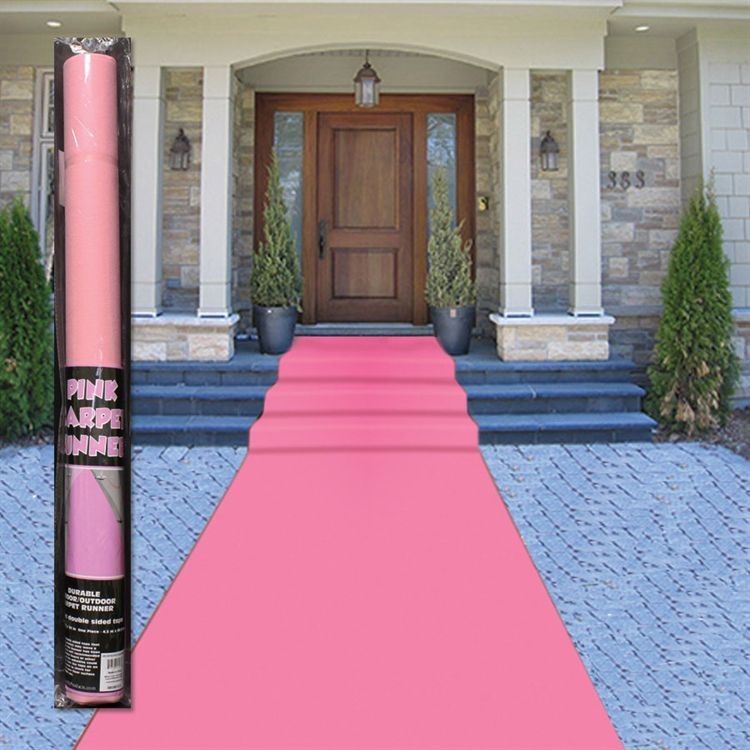 These are three- and four-room apartments in houses of some typical series, for example, PD-1, PD-4, P-3M, P-46M, I (491) A, I-9522A, P-30, II-68-03, " Prism", "Bekeron", as well as in monolithic houses. In apartments with electric stoves and a pantry, you can also transfer the kitchen to the pantry and get another living room.
Coordination of redevelopment and reconstruction of the apartment cost $2000. Design work was completed in 1.5 months, construction and finishing lasted 5 months.
Construction, finishing materials, equipment
Designation
Quantity
Price, $
Cost, $
Moisture resistant plasterboard "GIPROK" (with mounting profiles)
80m 2
7.5
600
Plastering and adhesive materials
1 set
600
Ceramic tile MARAZZI (Italy)
20m 2
20
400
Laminated parquet QUICKSTEP (Belgium) with underlay and skirting boards
80m 2
28
2240
MARAZZI matt ceramic granite (for the kitchen, hallway and loggia in the nursery)
20m 2
28
560
Ceramic tiles STEULER (Germany)
15m 2
28
620
Toilet bowl Marly 8541-11, GUSTAVBERG (Sweden)
2 pcs.
180
360
Guest washstand Nordic 590-4, GUSTAVBERG
1pc.
30
30
Washbasin Marly 8541-11, GUSTAVBERG
1pc.
60
60
Cast iron bath Antares (JACOBDELAFON, France)
1pc.
450
450
GROHE faucets (Germany)
3pcs.
180
540
RIVEKO PRO-PLAST windows
7pcs.
360
2520
Doors with architraves and fittings - BARRAUSE (Italy)
5pcs.
300
2160
TOROS columns (with delivery)
4pcs.
100
688
Wiring accessories VIMAR
1 set
956
956
Radiators
8pcs.
80
640
Built-in wardrobes (in the dressing room, children's room, bathroom) and bar counter - Mr. DOORS (Russia)
-
-
2955
TOTAL:
16367
Construction, installation and finishing works
Type of work
Volume
Cost, $
Preparatory work (dismantling of walls and bathrooms, cutting and reinforcing new openings, garbage removal)
-
800
Creation and lining of floors (installation and leveling of screed, waterproofing, laying laminate and floor tiles, installation of skirting boards and thresholds)
100m 2
2500
Erection and finishing of walls (installation of sections of walls and partitions; installation of decorative peaks, shelves and racks; plastering, tiling and painting; wallpapering)
-
5200
Ceiling finishing (ceiling plastering, plastering and painting)
100m 2
1900
Climber's work on sealing external seams between panels along the perimeter of the apartment (with material)
-
200
Electrical work (installation of electrical wiring; installation of an electrical panel with automatic machines; laying wires in wall strobes, under the screed and inside ceiling structures; installation of sockets, switches)
-
1500
Plumbing works (supplying communications to water points, installation of plumbing fixtures and equipment, installation of a washing machine and dishwasher, installation of a water heating system and installation of radiators)
-
1800
Trucking
-
600
TOTAL:
14500
| | |
| --- | --- |
| Plan before reconstruction | Plan after reconstruction |
The editors warn that in accordance with the Housing Code of the Russian Federation, the coordination of ongoing reconstructions and redevelopments is required.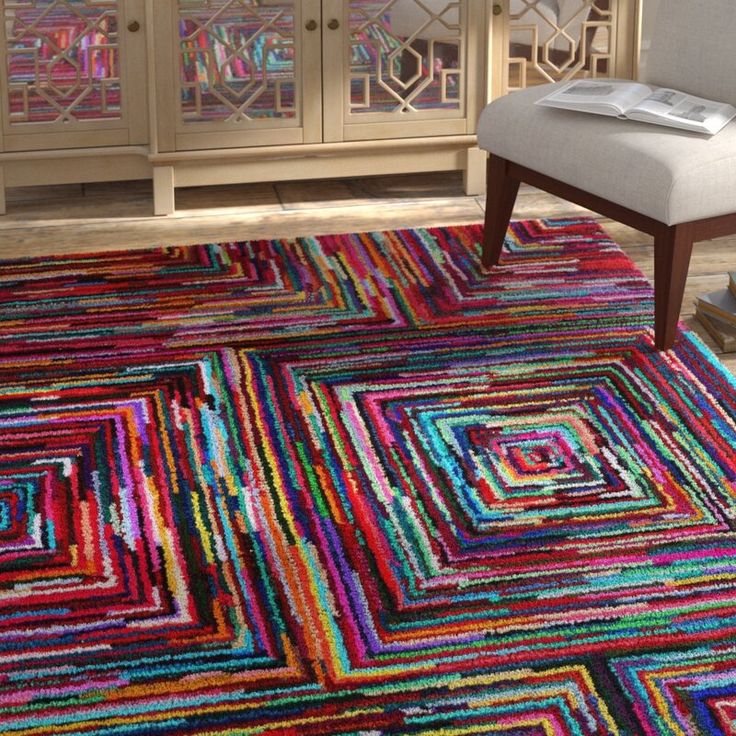 How to share a room with 2 windows for children
Forum
Archive
Home and interior
The room is square 4.6x4.6m, the windows are on different walls, but very close to each other.
The room will have a 2 x 0.8 m bunk bed and 2 x 0.5 m pax wardrobes, possibly also 2 hemnes chests of drawers for toys and stationery, but this is probably overkill, the rest varies.
I want to divide the room in half into 2 zones for boys 10 and 6 years old. How to do it?
Please advise.
I honestly tried to draw your nursery, but I don't understand. On the one hand, you want to divide (zone?) A room for two children, on the other hand, put a bunk bed. In addition, the width of 80 cm! After 5-7 years, they will become moose and they will be very crowded with this width of the bed.
Why do they each have a pax 2 meters long? 4 meter closet in the nursery? A little? It's just that I have girls, each of them put a meter-long wardrobe, a bar at the top, three drawers at the bottom, more than enough.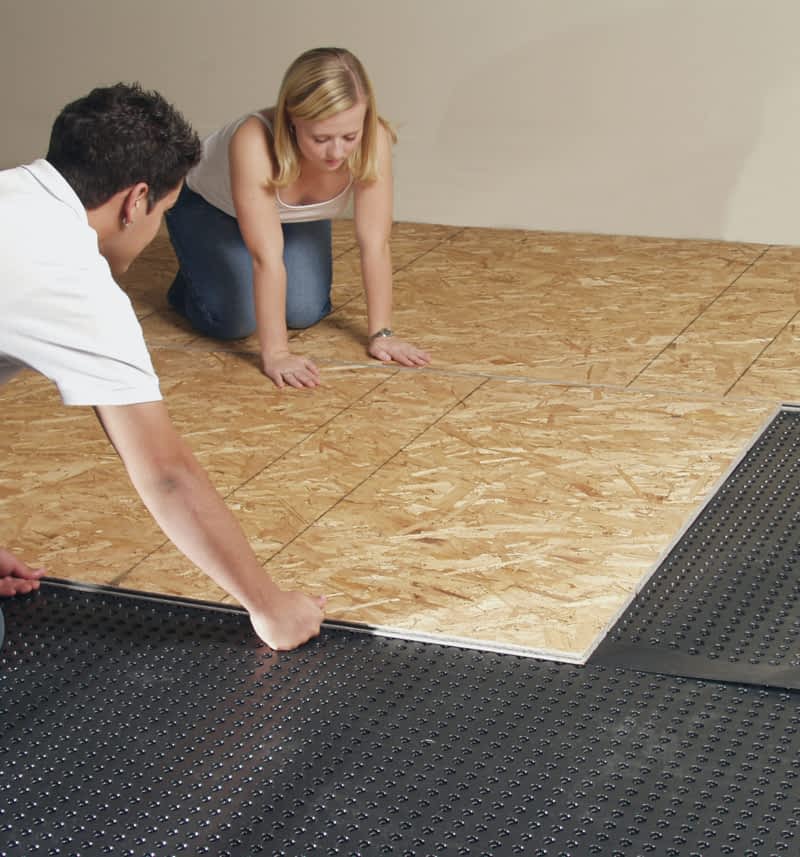 But in reality, their cabinets are comfortable, in which space is not wasted. Do you consider desktops only by the window? The eldest daughter in the apartment had a table by the window, I did not repeat this again. In winter, in cold weather, radiators fry in the legs, it's not comfortable, but mine can't stand the heat at all. You can block it for the duration of the lessons, of course, but you need to climb under the table a couple of times, close it first, and then remember to open it. It gets dark early for six months, there is no benefit from the window in the evening, all the same, turn on the table lamp. In general, as for me, so dubious pleasure.
Dividing into zones with a bunk bed will not work. Make 2 separate beds and smaller wardrobes. Tables by the window, beds in different corners, wardrobes where they fit.
do not need a bunk bed.
my 14 and 9. Senior is 1.75 already, doesn't fit in the bed, sleeps on the couch in the living room.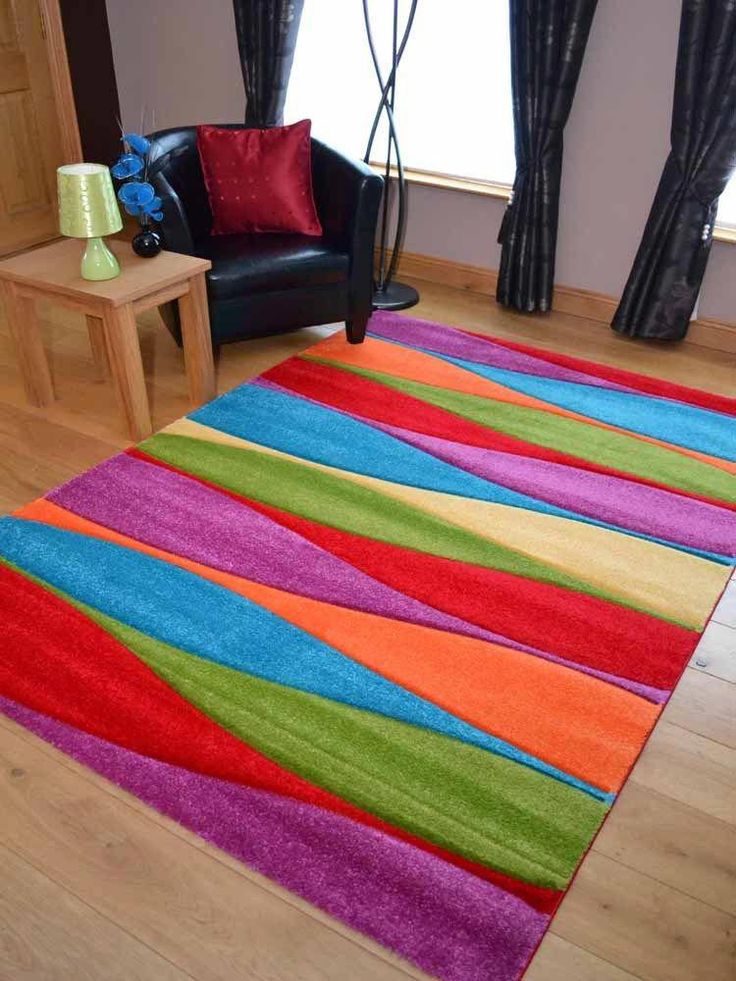 The youngest sleeps downstairs, the cat sleeps on the second tier.
80 cm very narrow uncomfortable bed.
Wrong, this is a roll-up bed 90x200 cm
Wrong, this is a roll-up bed 90x200 cm.
About the table and separated beds, I will gladly listen to the proposal).
It turns out that all the furniture is on the walls and in the middle there is a huge dance floor. I would like a partition or something
A partition because of windows is a bad idea. You can separate the beds with some bookcases.
You can try dividing the space with the bunk bed itself. just make sure that one floor goes out on one half, and the second on the other. and it seems that everyone has their own corner and at the same time the room is one whole. I hope I explained clearly)))0004
You can try this.
In the picture, there are chests of drawers near the beds, marked in light blue, for contrast, which can serve as bedside tables. Width 80 cm.
By the way, you can place open shelves above them for your books, photos, crafts and other things.
Next to the cabinet, 1 m wide, marked in dark blue.
Bed yellow 90*200.
Tables with backs to each other, between them you can place an open shelf, or make tables with a cabinet on one side, roll-out drawers for office supplies in the cabinet. If desired, these tables can be placed on the windows, as you wanted. The size in the picture is 120*60.
From a different angle.
Yes, and it's quite possible to separate the tables in different windows ...
Thank you, I'll be happy to throw my brains over it, by the way, it will be right for one to shine from the window on the arm, and the second with a shadow)
I like it, but do you think it's worth it in the middle of something to fence a partition or something? Or let the "dance floor" remain?))
Yes, there is not such a dance floor, put a carpet, children also play on the carpet, the railway and all that
The second person from the opposite window will get good light.
If the children have time to do their homework in daylight.
This is rubbish, not a bed. You try yourself with all your weight to stand on a thin iron bar and balance on it. We foolishly put a bunk bed, although better and more comfortable, someone slept on it 15 times in 10 years. Climbing on the second floor with bare feet is corny painful, you won't sit down, you won't lie down during the day, everything is like on a train, it's too lazy to crawl upstairs, and it's uncomfortable, and you won't take a cup of tea or a plate of crackers with you. Where will the children rest/read/roll around for 5 minutes during the day with these attics? Plus 90 cm is a very narrow, uncomfortable area, for a 10-year-old boy no more than two years. Can you always lie like a pencil in a pencil case? Put two normal folding sofas, 2 tables and one closet. And choose normal comfortable furniture, beautiful!, and not wretched Ikea. A bunk in the barracks is a bed, nothing else.
Mine has such a bed, just 90*200, no one complains.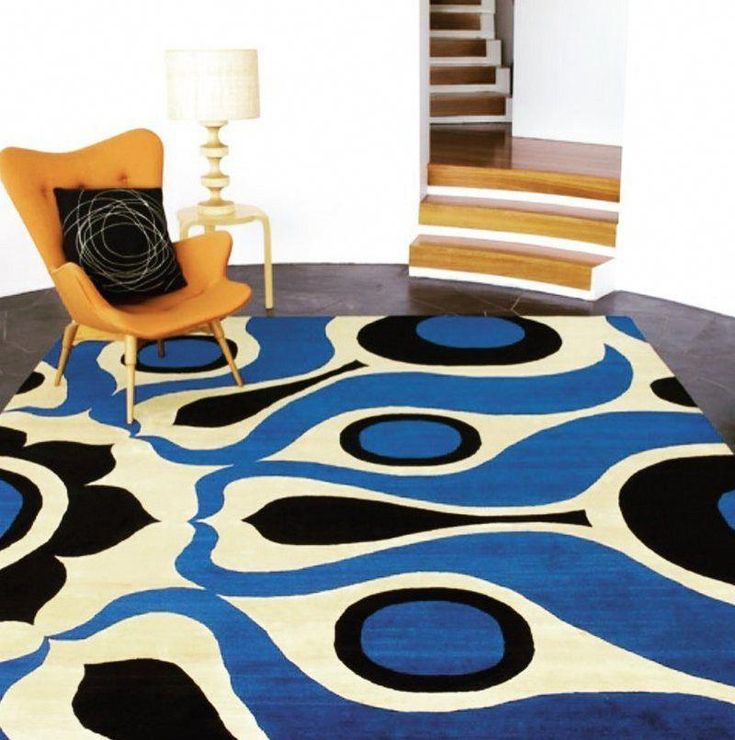 The youngest is now 12, sleeps upstairs, no problem climbing / getting off, even in early childhood (she slept upstairs from the age of 3). Climbed in during the day with a tablet and sandwiches and no one bothers you, doesn't walk past, doesn't strive to sit down
Senior 15, sleeping downstairs.
The only negative is that it's not very convenient to lay a sheet on the second floor, but we adapted.
When we bought this bed (it used to be a wooden two-story bed, it broke), I thought it would look cumbersome. But no, it doesn't look bulky due to these thin tubes, we have a white bed.
Why is 90 narrow? At 90, and with my well-fed complexion, it's quite easy for me to lie down, but, of course, I don't have the habit of riding a log back and forth.
I don't know about girls, I have a boy who is less than 14 years old, 179 cm tall and weighing 75 kg. Draw on paper and see how he needs to lie in such a bed?
It just doesn't fit in your length, it's quite enough by weight.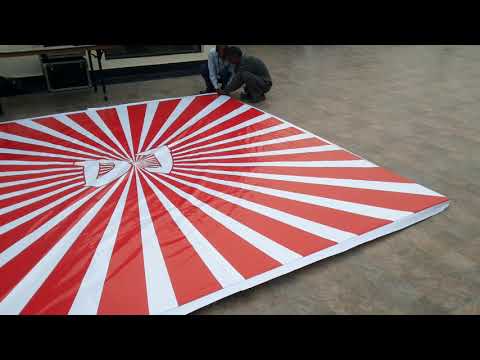 We did not grow tall, so no one rests with their feet.
I am an aunt, 179 cm tall and weighing 82 kg. I'm lying as I please, and sincerely I don't understand why such sizes of the crib didn't please me, it's quite a standard single bed.
Why doesn't it fit? My 179 cm are comfortably located, but he has them different or what? Malcheg tells fairy tales to his mother, maybe he wants a new bed in the interior, and here she is trying to pass it off to us as the truth.
If it "creeps away" strongly on the pillow, then it can rest with its feet, yes.
And my length is short. Height 182cm, weight 65kg. I get enough sleep on the sofa with a sleeping place 80*220cm. I had to buy an elongated sofa at the time, otherwise the legs hang down.
Take a look at option
You can divide the zones in this way, and in the opposite place where windows - tables, and along the wall (directly from the entrance) a common wardrobe integrate with window sills, and make the tabletop continuous, without a break, from window to window? Along the edges and / or in the center under the tabletop there are roll-out cabinets with drawers, in the corner between the windows - shelves, open or closed.