How to become a belly dance instructor
EASY BELLY DANCE – Become a Cerified Belly Dance Instructor!
Learn to Belly Dance Teach Belly Dance
...It's Easy!
Belly Dance College Certified Instructor Program for Everyone!

Let's face it, we all have to start somewhere.
Easy Belly Dance requires no previous experience. We will walk you through the steps. In the virtual classroom, you will learn from several training videos. They are short, user-friendly and provide you with a foundation belly dance movements and teaching techniques. If you want to succeed, just stick-to-it and make a commitment to the learning process.
We don't waste your time!
Easy Belly Dance keeps the training videos go right to the point. Training videos are purposely short in duration to facilitate quick loading and streaming. You can jump from one video to the other, repeat it, or skip it entirely. It's up to you.
We keep you organized.

Easy Belly Dance has streamlined the learning experience with user-friendly modules and a quick menu guide. Instantly move from one module to another.
We're user-friendly!
Learn to do something that you love and want to share with others.
Becoming a Belly Dance College Certified Belly Dance Instructor couldn't be easier. You don't need years upon years of dance experience to teach a class if you have the right training and certification from a respected source. Thanks to Belly Dance College, it's easy to learn and easy to teach others.
Most importantly, to teach others, you need to learn the essentials including belly dance movements, positions, and teaching techniques.   We've included everything you will need to start teaching others.
The #1 goal of Easy Belly Dance is to make your training and certification easier, cost effective, and practical. Save time, money and travel expenses by training at home. Self-study gives you complete control over your learning process.
Learn to teach traditional belly dance movements from our step-by-step instructional videos. This belly dance instructor training and certification system is comprehensive, quick to access, and apply to the real world.
Belly Dance CertificateEasy Belly Dance CrestCertification of CompletionEasy Belly Dance
Previous
Next
We Teach You … Then, You Teach Others
Research tells us that we teach other as we have been taught – just like learning from your parents. 
In turn, Belly Dance College's Easy-to-Learn & Easy-to-Teach philosophy is simple:  We teach you; then, you teach others. 
Our online program makes it easy to learn and then share your knowledge.  Everything you need to start your own class is provided on this site.  Teaching others is a powerful experience.
Watch and learn from Easy Belly Dance,  then, with an open mind, say to yourself, "That's easy.
I can do that too!" You don't have to be a belly dance superstar to be a belly dance instructor.  Easy Belly Dance provides you with a solid foundation and the teaching skills to professionally teach others.
ATTENTION Experienced Belly Dancers!
You can receive the Belly Dance College Instructor Certificate – FAST- through our new Fast Certify process.  It's quick, easy, and affordable.  All it takes is a verifiable link to your belly dance website, FB site, or your belly dance video! 
Learn more and Apply HERE
An Easy Program for You
Over the years, Belly Dance College has received numerous requests for Instructor Certification.  However, it's impossible to validate each and every individual's training simply due to logistical problems, teacher shortage, time restraints, and high expenditures.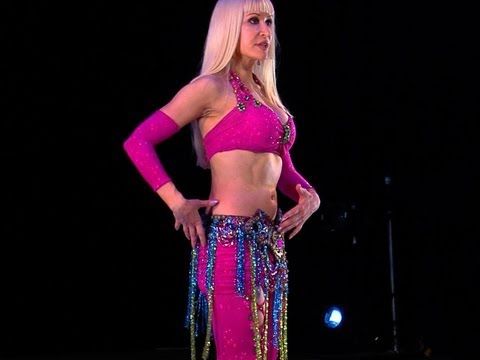 So, to meet these challenges,  we created a virtual classroom online.  Easy Belly Dance program.
With this easy program, you will learn then teach belly dance essentials. 
Easy Belly Dance is your ticket to Instructor Certification. 
This belly dance instructor training and certification system is comprehensive, quick to access, and apply to the real world. We really want you to succeed, so the Easy Belly Dance even provides convenient teaching and marketing tools to help manage your class and the business of belly dance.
Here's Whats Included in the Easy Belly Dance Program
Belly Dance Training: Easy-to-Learn and Easy-to-Teach movements.
Registry: Your name and information registered in the Belly Dance College registry
Training Videos: Several focused training videos that give you the freedom to move at your own pace
24/7 Access to the virtual classroom
Simplified: Traditional belly dance movements that are Easy-to-Learn & Easy-to-Teach to others
Helpful customizable print out Class Roster, Guest Sign-In Sheet, and  Finance Sheet.
Advertising Tips: How to advertise your class on a shoestring budget
Marketing Tips: How to market your class on a shoestring budget
Costuming: Creative ideas for designing a belly dance costume on a budget
Veil: Several easy veil movement training videos
History: Origins of belly dance
Dance Styles: Understanding belly dance styles
Guide: A step-by-step guide for teaching your class
Teaching: Practical advice and techniques for effective teaching
Helpful Print-Outs: Customizable template flyers, marketing and advertising documents
Official Belly Dance College Instructors Diploma after 60 days.
Certificate: Certification Certificate of Completion from Belly Dance College to print out and frame
Crest: Downloadable Certification Crest to add to your business card or website.
EXCITING NEWS!
As an EXTRA BENEFIT, you are welcome to display your photo and/or business info on Belly Dance College website.   Check out the instructors spotlight slideshow, it is located HERE:     
Belly Dance College is viewed by thousands of global visitors, so take advantage of this opportunity to market yourself, class, business, or simply show the world that you are a Belly Dance College Certified Instructor and member! 
Get to Know Your Instructor

Nancy Kevorkian knows a thing or two about belly dancing and her goal is to provide you with superior belly dance training. Nancy will teach you easy belly dance movements and how to teach them to others. Nancy is an experienced belly dance instructor and world-renowned belly dance performer.  She has many years of belly dance training and education. 
Nancy Kevorkian is also the Founder and Executive Director of Belly Dance College (www.
BellyDanceCollege.com )
Nancy has performed all over the world including US, China, Vietnam, Thailand, South Africa, and throughout South America. 
Learn more about Nancy here.
Belly Dance Instructor Training | BellyMotions
Welcome to the
Belly Motions Instructor Training!
The Belly Motions Belly Dance Fitness format was pioneered and developed by Portia Lange, B.A., AFAA certified group fitness instructor and international Belly Dancer with over 20 years experience. The format fuses authentic Middle Eastern dance movements and music with fitness principles and guidelines to create a unique, safe and effective dance-fitness workout. It's where Belly Dance meets Fitness!
Portia, and her team of trained instructors, have been applying this successful format for over 15 years. The Belly Dance Fitness method is reputable program based on science, fun and practical making the benefits of belly dancing available to anyone.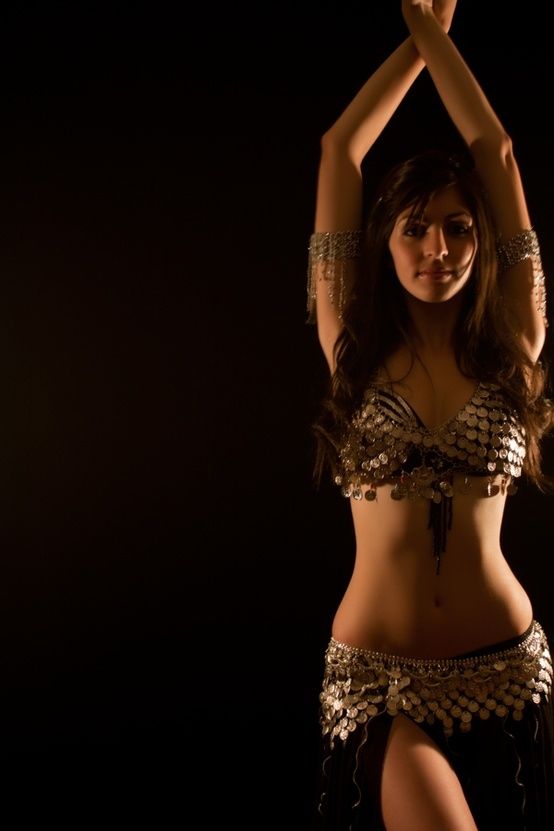 In addition, it is the ONLY Belly Dance Program in the United States approved by the Athletics and Fitness Association of America (AFAA) offering 12 AFAA Continuing Education Credits!
Reach the masses and empower your participants through the Belly Motions Belly Dance Fitness Model!
Portia Lange has over 20 years experience teaching belly dance locally, online and abroad. Her classes are high-energy, invigorating and communal. Her up-beat and warm personality as well as her effective teaching methodology make her one of the best in the business! 
Portia specializes in the following dance styles and formats:
Belly Dance Technique: American Belly Dance, Egyptian Raks Sharqi, Egyptian Folkloric styles. Props Include: Veil, Isis Wings, Sword, Finger Cymbals (Zills), Shamadon (Candelabra), Cane, and Fan Veils. 
Belly Dance Fitness: Authentic Belly Dance movements and music lead by a certified instructor to deliver a low-impact workout.
Dance-Cardio & Sculpt: Low-impact dance fitness and conditioning workout incorporating American, Latin, Belly Dance, Bollywood, Hip Hop and other other world beats. It's out of this world! 
Belly Dance Fitness Instructor Training: The Belly Motions Belly Dance Fitness format fuses authentic Middle Eastern movements and music with fitness principles and guidelines to create a unique, safe and effective dance-fitness workout. It is the only Belly Dance Fitness program in the Unites States approved by the Athletics and Fitness Association of America (AFAA) and offers 12 continuing education credits for completion.
What is Belly Motions Belly Dance Fitness?
Belly Motions Belly Dance Fitness (we'll call it Belly Motions BDFit for simplicity!) is the concept of taking authentic Middle Eastern dance movements and music into a group exercise setting for the purpose of delivering a physical workout.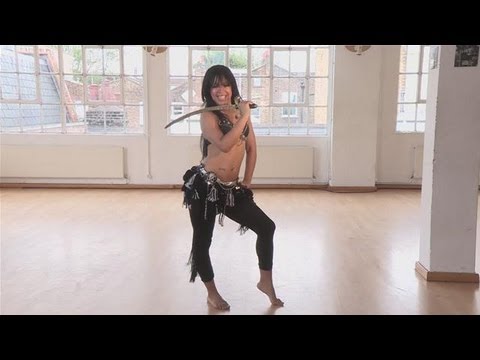 Everyday people can experience this ancient and exotic dance for fun and fitness. No previous dance training, extreme flexibility or any other prerequisites required! The goal of a Belly Motions BDFit class is to share the benefits of belly dancing in a dance-fitness format. 
How does the Belly Motions format compare to others?
The Belly Motions BDFit format is similar to other dance-fitness formats, such as Zumba®, in that it uses dance movements, simple choreographies and motivating music to deliver a fun and physically beneficial workout. Classes are 55-60 minutes in length and include a warm up, body and cool-down with stretch. 
The Belly Motions BDFit format differs from other dance-fitness formats in that it is low-impact, making it safe and accessible to many populations, features exotic movements derived from the Middle East, bringing a unique and attractive appeal, and is taught barefoot, giving it an earthy feel.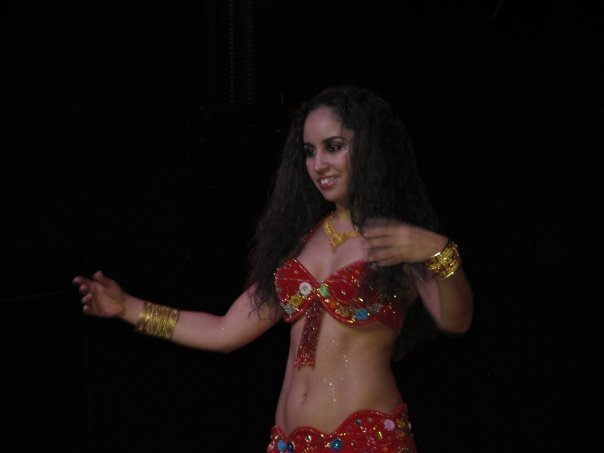 In general, most Belly Dance classes taught at dance schools and studios tend to have little fitness application and primarily center around teaching the art of Middle Eastern Dance. These classes focus on technique, musicality, culture and stylization which lead to performance troupes, dance companies and theater shows. They are often taught in weekly sessions, teach complex choreographies, spend time perfecting technique and preparing for the stage. These classes offer amazing opportunities for participants pursuing this type of training; however, they are not ideal for the average "drop-in", non-dancer participant seeking to experience Belly Dance for exercise.   
The Belly Motions BDFit format provides a structured experience in a group exercise setting with the intention of delivering a physical workout while introducing basic Belly Dance technique and easy-to-follow choreographies for fun and fitness.
What is the Belly Motions BDFit Instructor Training Program?
The Belly Motions Belly Dance Fitness Instructor Training Course is a nationally recognized dance-fitness course approved by the Athletics and Fitness Association of America (AFAA) the leading certifier of fitness professionals since 1983.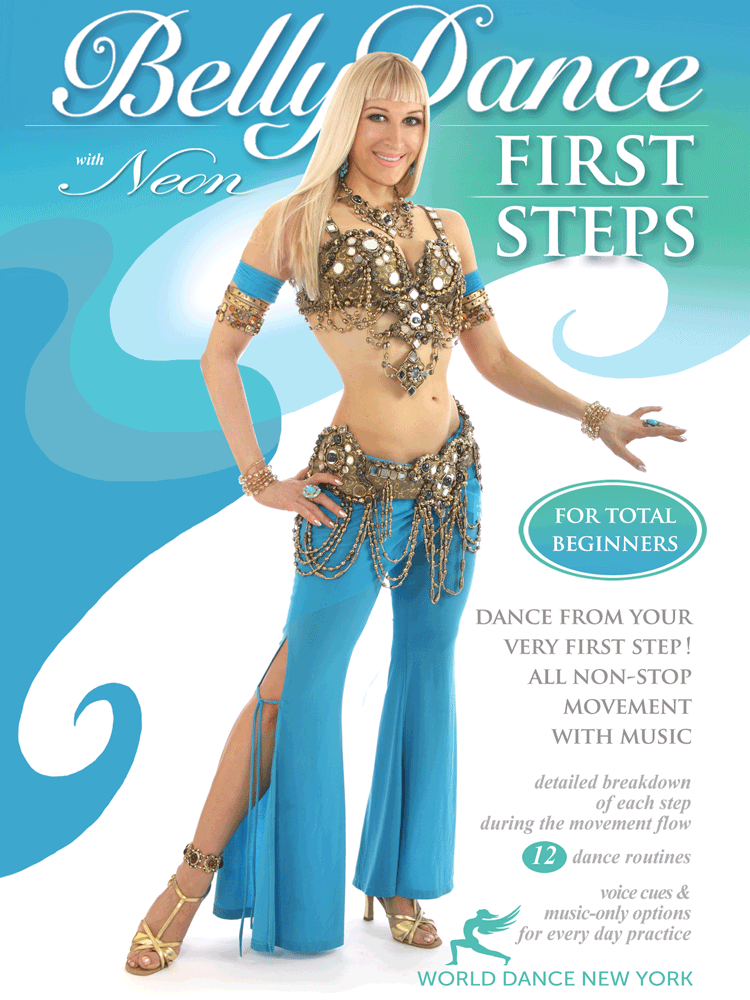 The training course is designed to teach group exercise instructors, professional dancers and belly dance enthusiasts how to fuse authentic Belly Dance movements and music with fitness principles and guidelines to create a fun, safe and effective workout. Upon completion, this course offers 12 CEU's to AFAA Certified Instructors.   
Who should take this training?
Whether you are just starting your dance-fitness journey, or you are an experienced pro; this training will take you to the next level and is an excellent option for:  
– Group Fitness Instructors vested in expanding their class format offerings.  
– Current Belly Dance Instructors looking to teach in a fitness setting. 
– Dance students and enthusiasts interested in teaching Belly Dance classes for fun and fitness.  
– AFAA Certified Professionals seeking to earn CEU's. 
What form of certification does this training offer?
The Belly Motions BDFit Training Course will offer a Certificate of Completion which may be presented to dance studios and fitness centers for future employment and used to build instructor qualifications and resume.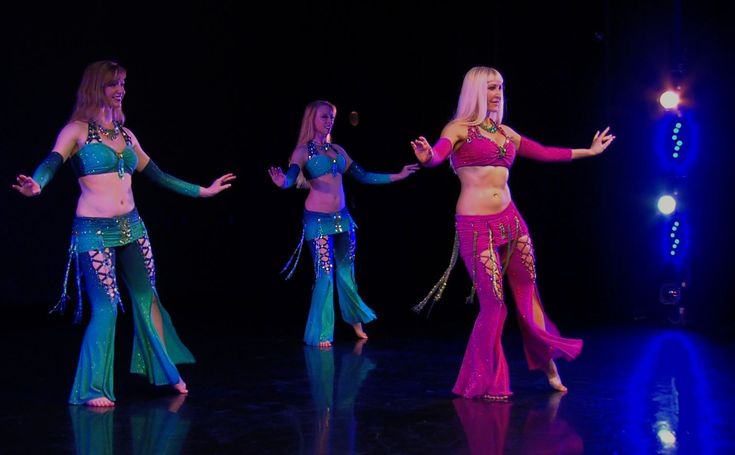 Group Fitness Instructors certified by AFAA will earn 12 AFAA Continuing Education Credits (CEUs) upon completion,
Purpose, Mission and Topics Covered
The purpose of this training course is to provide the foundation, education and skills necessary to become a safe, effective and successful Belly Dance Fitness Instructor in gyms, fitness centers and dance studios around the globe, with the mission of sharing the benefits of belly dancing through the structure of a dance-fitness format.
This self-study training course will examine the following chapters and concepts through the downloadable and printable Belly Motions Belly Dance Fitness Instructor Training Manual that coincides with pre-recorded video modules and supplemental print materials available on a user-friendly online platform. 
Chapter 1 | Mission: Share the Benefits of Belly Dancing for Fitness
Chapter 2 | Middle Eastern Dance: The Foundation of Belly Dance Fitness
Chapter 3 | The Science Behind Movement: Nervous, Skeletal & Muscular Systems 
Chapter 4 | Belly Dance Fundamentals: Posture, Positions & Movements 
Chapter 5 | Music: Fundamentals, Genres Middle Eastern Rhythms & Choreography Creation 
Chapter 6 | Teaching: The Belly Motions Method, Cueing, Communication & Safety
Chapter 7 | Class Components & Design: The Belly Motions Class Format
Chapter 8 | Instructor Guidelines: Professional & Legal Responsibilities   
Chapter 9 | Business: Employment, Marketing & Service Rates
Cost, Materials & How to Receive a Certificate of Completion
 The cost of the Belly Motions BDFit Online Self-Study Course is $399USD and provides access to the following content for 365 days from date of purchase: 
– Downloadable and printable 38-page, 9 Chapter copyrighted manual.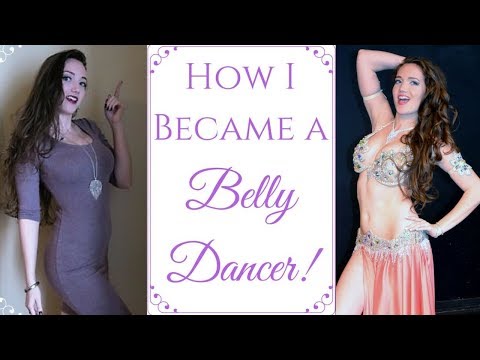 – Downloadable and printable supplemental materials (i.e. Music Map, Class Format Template, etc.)
– Video Modules that correspond to each chapter. The videos are not downloadable but may be viewed as often as desired. 
To receive an official Certificate of Completion a teaching video demonstrating the skills learned from the training course along with an open-book written exam must be submitted to Portia Lange, the program creator, within the 365 day purchase period.
AFAA Certified Instructors will need to submit their Certificate of Completion directly to AFAA to receive CEU credits. 
All sales are final, there are no refunds.
Development
April 13th we are launching our online fitness marathon. It will take the form of workouts and a nutrition program to get in shape. The marathon is open to residents of any city in Russia or the CIS countries registered on Vkontakte.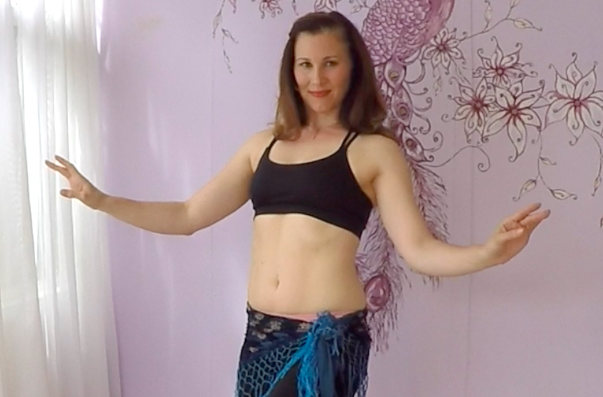 Children's theater studio "Solomon" announces a set of participants - children aged 7+. In the process of training, the guys will learn how to move beautifully, participate in show numbers and perform in front of the public.
Lecture on the methods of teaching bellydance from the choreographer-teacher and oriental dance coach Ekaterina Gavrilova is already on sale. This video can be purchased and received via email.
Enrollment for a fitness tour is open for a small group of friends or work colleagues with trainers Artem Evsyukov and Ekaterina Gavrilova. We invite you to go on a weekend fitness tour to a recreation center near Tver, combining rest outside the city and training!
November 17 - 18 in Tver in the dance studio "Dania" will be held a seminar on the topic "Instructor Belly Dance". The seminar is recommended for dance instructors of fitness centers, bellydance teachers, both for beginners and those already working, and for all belly dance lovers.
Seminar teachers: Dania Kirova and Ekaterina Gavrilova.
Teacher-choreographer, vice-president of the International Oriental Dance Federation and judge of the international category Lala Abdullayeva opens admission to her dance school "Lale Dance". The first classes will start soon.
Teacher-choreographer Tamerlan (Moscow) has launched a series of free video lessons on teaching belly dance. Now you can learn this art at any time convenient for you. And completely free!
Have you always wanted to try your hand at oriental dancing, but could not find a coach? Then you are at the right place! We teach oriental dances from scratch and bring your movements to perfection. Set is open!
Fitness and dance season is in full swing, dear girls, sign up for fitness testing and training with experts in the fitness industry. A set of students for oriental dances, Pilates and personal fitness is led by choreographer Ekaterina Gavrilova.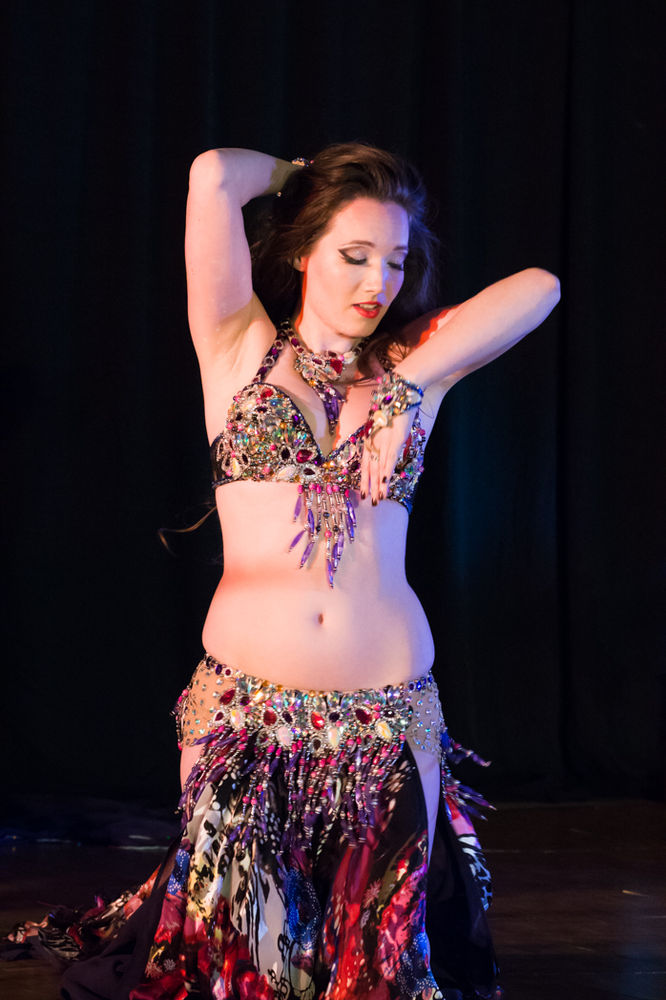 From August 18 to August 28, 2018, the International Federation of Oriental Dances is holding the 10th Annual teaching and judging session on oriental and Indian dances on the southern coast of Crimea in the wonderful city of Alushta. If you want to raise your choreographic level or be trained as a judge, hurry up to send an application for training to the MFVT.
Do you do fitness or go to dances, do not eat anything extra, but do not see results? Your weight is worth it, and your mood is increasingly at zero. How to change the body and life for the better you do not know! What to do and who to contact? There is a specialist who will help you get out of this vicious circle and start living anew, breathe deeply and give you self-confidence. We are talking about a fitness psychologist!
Training center "Learn From the Best" is gaining a new stream of fitness instructors training group directions. If you have long dreamed of starting work as a trainer, getting fundamental knowledge and a certificate with the right to work in any fitness club, then you are welcome to us! Read more about training in the article.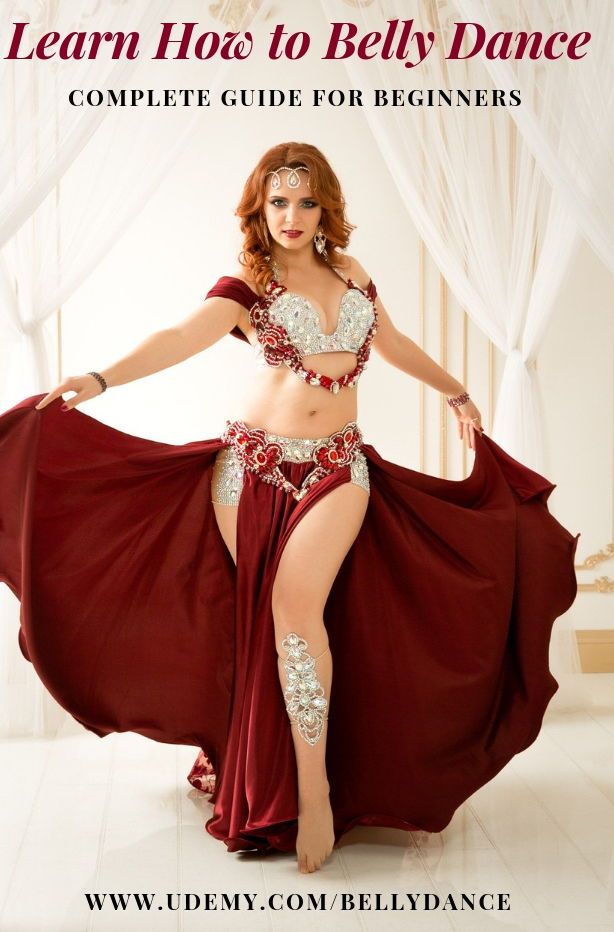 Do you want to become a fitness trainer? Easily! We will train you, close the gaps in your knowledge and teach you how to make money doing what you love! You can take the training just for yourself or for the purpose of obtaining a professional certification.
From August 17 to 28, 2019, the International Oriental Dance Federation invites everyone to the 11th Annual Oriental Dance Training Session in Crimea in the wonderful city of Alushta.
Online school of oriental dance choreographer Daniella invites everyone to participate in distance learning! The Old Oriental course has already started and will run until January 15. You can join the training at any time.
Girls, do you like to dance and want to perform? Are you interested in trying something new and realizing yourself as a dancer? Welcome to the creative group, where you can realize yourself on stage with the possibility of additional payment.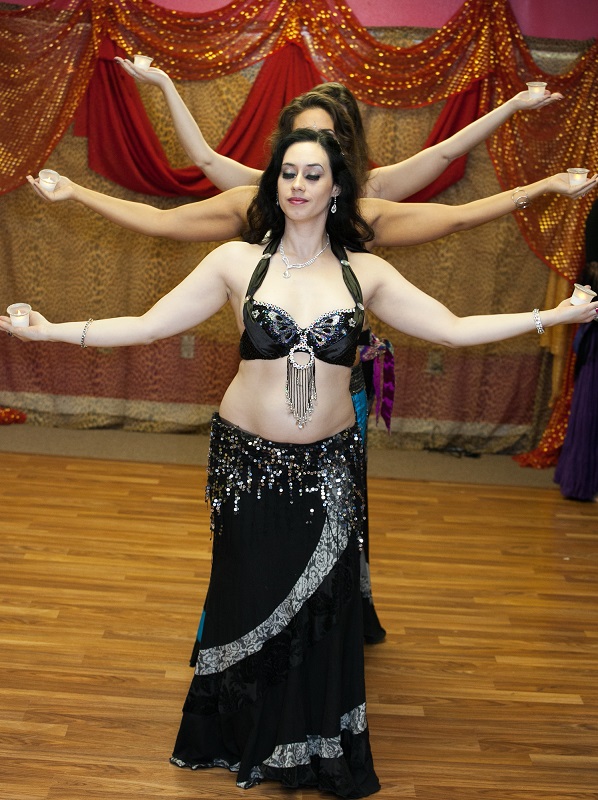 Tver has launched a federal weight loss project, and participants from Moscow, St. Petersburg, Kaluga, Chelyabinsk and other cities have already joined it. And it works effectively and without harm to health!
Distance dance online course opens up new opportunities for us, destroys geographical boundaries, allows you to overcome thousands of kilometers in a few seconds, significantly reduces material costs, saves your time. More details on our portal!
From 18 to 28 August in one of the most amazing places in the world - the Crimea, the city of Alushta, the 9th season of the Annual Dance Training Sessions will be held, which consists of a series of master classes in oriental, Indian dance and yoga.
We present to your attention a unique opportunity to learn the folklore directions of Egyptian dance under the guidance of an experienced and professional teacher Daniella.
If you want to stage a dance for an oriental competition, for a corporate holiday or for your loved one, please contact us! We teach dance from scratch to an advanced level.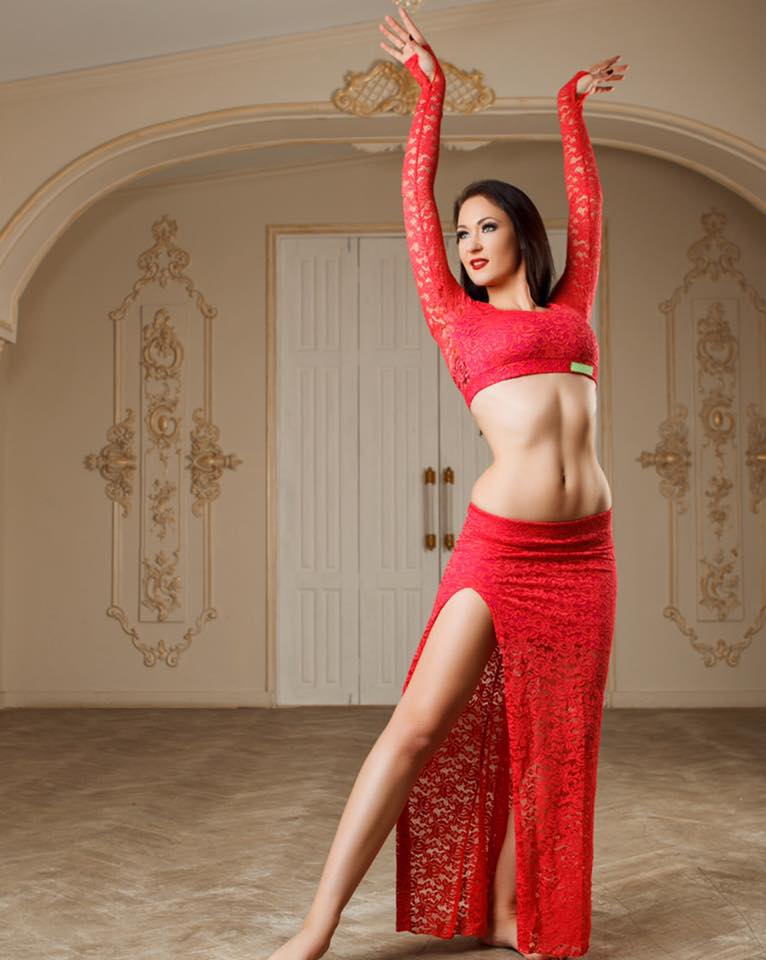 We will help with your oriental image, music and costume.
Home | Belly Dance App
Learn how to dance belly dance with the best belly dance pros in the world!
Without leaving the comfort of your home! Without the need to shift or change the mode of the day!
It's so easy!
Start TODAY!
What is the Belly Dance Academy?
Belly Dance Academy is a unique online educational application dedicated to oriental dance styles!
In it you will find:
85 HD videos with a total length of more than 1450 minutes, 20 styles of oriental dance and 51 unique original choreographies. All this was created and presented exclusively for the Belly Dance Academy by the best dance instructors of the international level.
3 mastery levels for every choreographic performance!
3 years of education in your hands!
Start TODAY!
Meet the best instructors in the world!
+BONUS!
You will receive FREE training programs on the combination of styles of Arabic tango + Arabic flamenco from the leading Latin American instructor Isis
+ BONUS!
Exclusive for the abdominal Academy Mohamed Kazafi presents 3 productions for men
Saidi for men
Muvashahat for men
Dance skill for men
Choreographic production and training programs presented by the Academy of the Foreign intensive attendance at a dance school.
Start TODAY!
Why use the Belly Dance Academy app?
You can take courses from 4 leading instructors at once
You can view the lessons at a speed that suits you
You can view the lessons any number of times without restrictions
Professional aspect - certificate of completion of the course
3
3 3 different skill levels for each choreography at Academy
Over 51 choreographies, 85 videos, 20 different styles, 1450 minutes.
Start TODAY!
How is the training going?
Education begins with theoretical courses!
In theory courses, we teach you all the basic knowledge you need to learn each style you are interested in, including the history of dance, its origins, customs, traditional costumes. Photos and graphic materials will help you feel the artistic greatness of the knowledge that you are about to receive!
---
Basic steps!
The application is suitable not only for beginners, but also for professionals! You don't have to be an expert, but being physically fit will come in very handy.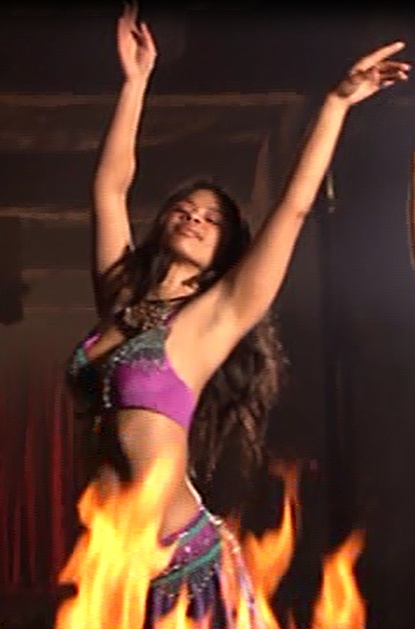 Basic steps explained in detail/in full detail and available for printing.
---
Three levels of skills!
Introducing beginner and intermediate levels, as well as a unique online master level application that will amaze your imagination with original choreography prepared by the best instructors just for you.
---
High fidelity tutorial videos
The tutorials use multiple graphics and the videos can be projected in standard or mirror effect, depending on your needs!
You can use over 1450 minutes, 85 videos, 51 choreographies and 20 different styles of oriental dance.
Subscribe TODAY and get all the benefits of the PRIMARY OFFER without obligation!
Start TODAY!
Only the Belly Dance Academy offers you the services of all 4 leading instructors of the world at once!
The only way to get close to an instructor of this level is to attend a dance festival or workshop, where you can pay thousands of dollars and see only ONE of them away on stage for several hours, standing in a crowd of thousands of the same participants.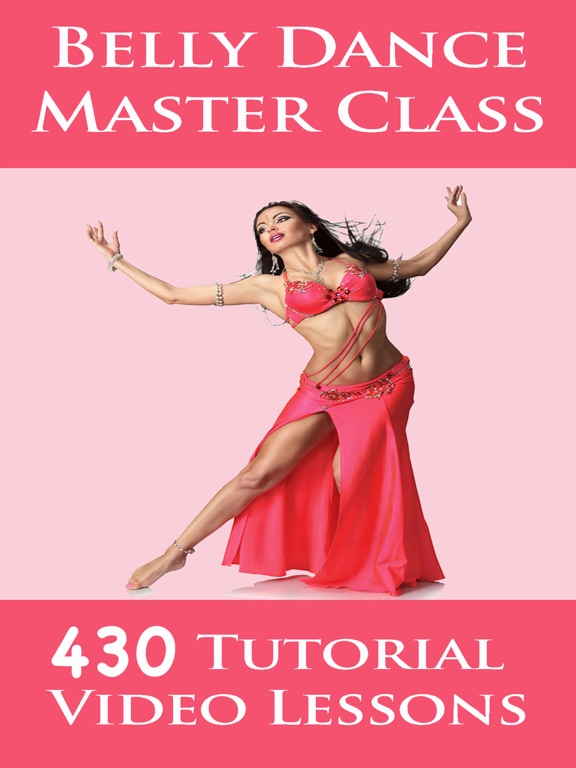 At Belly Dance Academy each instructor will work directly with you via your smartphone, tablet or laptop for as long as you want or need!
Start TODAY!
Start TODAY!
Everything is easy and simple!
FULL ACCESS to all lessons of the Belly Dance Academy!
TODAY: only
14.90€
Buy now!
What do you get?
Unlimited access to all lessons from 4 of the world's top instructors
Over 1450 minutes
85 HD video
51 unique original choreographic productions created and presented exclusively for the Belly Dance Academy
20 different styles
Theory courses for each choreographic production
3 skill levels for each choreographic production
ACCESS!
BONUS 1
EXCLUSIVE for Belly Dance Academy Mohamed Kazafi presents 3 performances for men
Saidi for Men
Muwashahat for Men
Dance Mastery for Men
BONUS 2
You will receive FREE Arabic Tango + Flamenco Combination Training from Top Latin American Instructor Isis
Start TODAY! For only 14.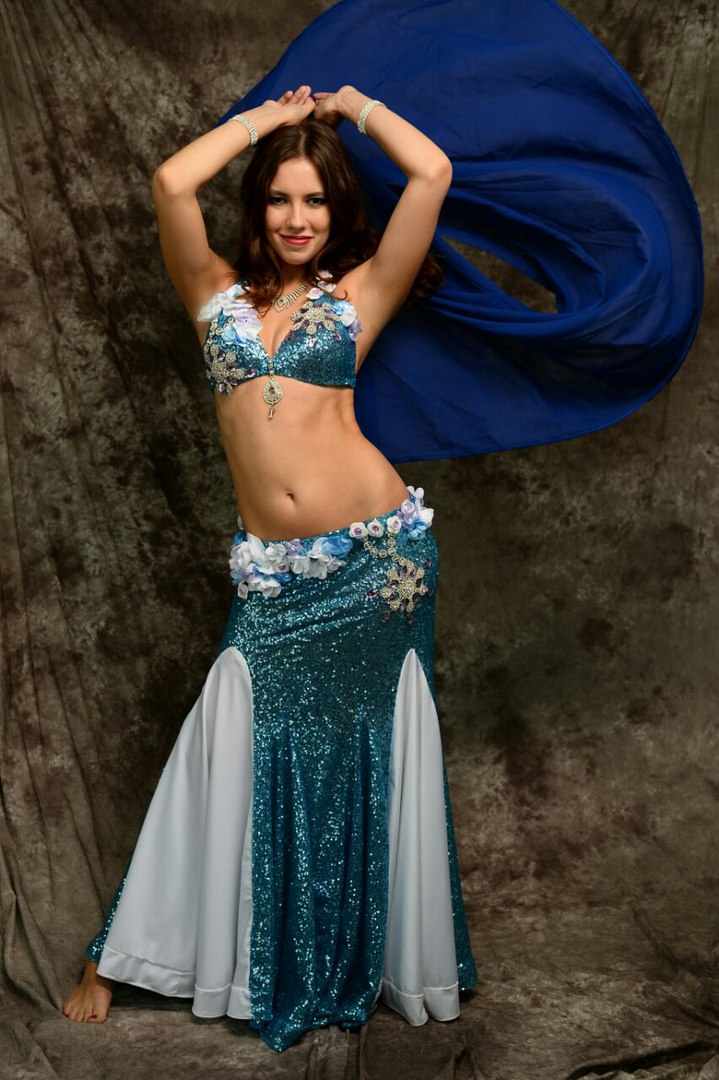 90€
Buy now!
---
Free sample
Three levels of skills!
Beginner level
At this level, all dance combinations have a low level of difficulty, similar to 5-8 months of attending dance classes. After passing this level, you will master the basic movements of the dancer!
At the beginning level, detailed instructions are provided for each step, with the ability to view each combination individually, first without music, and then with music!
As you progress through the dance combinations, the application will inform you how much you have left, and upon completion, you can watch the entire choreography using the standard viewing angle or mirror effect - whichever is more convenient for you!
---
Intermediate level
Here the level of training is higher, and the dance time corresponds to 18 months of attending a dance school! After passing this level, you will feel more confident in dancing and become one step closer to the professional level.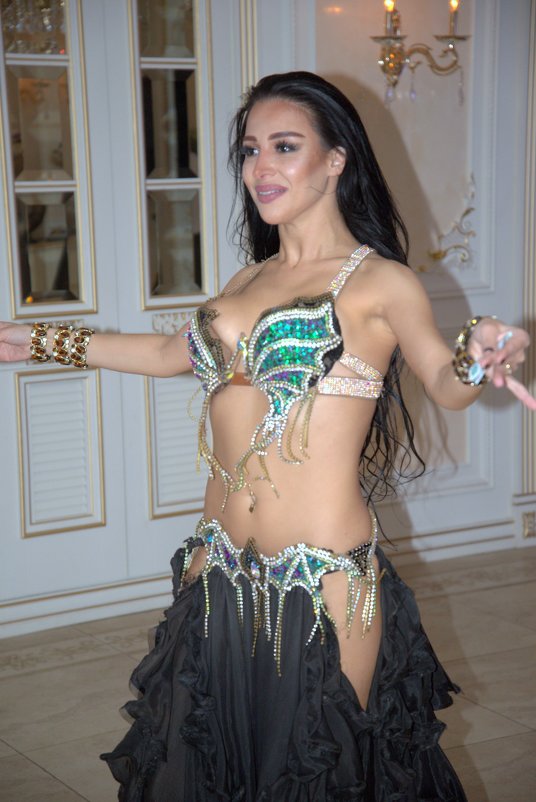 At this level, the operation of the application is the same as at the beginning
---
Master level
At this level, the standards are raised to a professional level, and the choreography is much more complicated, so after passing this level, you will dance like an instructor! In real life, such training can take from 3 to 5 years.
At this level, the work in the application is carried out in the same way as at the initial and intermediate levels.
Start TODAY!
Start TODAY!
THREE BONUSES for the first subscribers!
Bonus 2
Exclusive for the abdominal dance Academy Mohamed Kazafi presents 3 productions for men
SAIDI for men
Muvashahat for men
Dance skills for men
bonus 3
You will receive free training programs for a combination Arabic flamenco from the leading Latin American instructor Isis
Don't waste your time! And do not miss the opportunity to successfully master the technique of belly dancing!
Start TODAY!
---
Certificate of Completion
Upon completion of all levels, you will receive a printed Certificate of Completion signed by the Academy representative and all instructors in the application.