How to make a dance crew
How to Start a Competition Dance Team
March 31, 2015 Dance Competitions Eric Housh
When you've been running a successful recreational dance studio for a couple years and have some amazingly talented students in your classrooms, you might start to think about ways to show the world how great your dancers are. What better way to do that than start a competitive dance team at your studio? If you're wondering how to start a competition dance team, follow these easy steps.
Gauge Interest
Before you jump head-on into planning, it's a good idea to see how many of your students would be interested in joining a competition team. Some may be too busy with other sports or extracurriculars to dedicate enough practice time, and others might not be able to afford the additional costs of competitions.
You can gauge interest by talking to parents and students or sending out a survey to everyone. Make sure you have a solid group of students on board before making any definitive decisions.
Hold Tryouts
Once you've determined that your dancers are ready and able to take their dancing to the next level, you'll want to hold tryouts for your new competition team. There are a number of different ways that you can structure tryouts – your needs will dictate which method works best in your studio. Varsity.com explained that some studios hold open tryouts where any student can apply to be on the team. In this type of situation, you'll likely have to make cuts, so be prepared to give your dancers honest feedback.
Another common method of recruiting dancers is to have "invitation only" tryouts. This strategy ensures that only dancers who are advanced enough for the rigors of competition will be considered. It can help spare your novice dancers the rejection of being cut and makes your job easier, as you'll likely have fewer students to consider.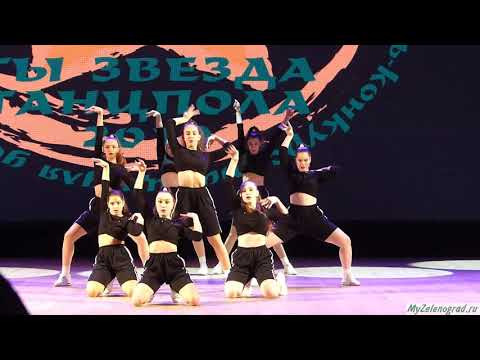 Whichever method you choose, it's best to hold a meeting with parents before or during tryouts to explain the expected costs and time commitments that come along with competitive dance. The last thing you want is to select the perfect team only to have half drop out because of the price.

Schedule Practices and Outline Expectations
After you have a great group of dancers on your new team, you'll need to create a practice schedule that works for all parties involved. Ideally, it shouldn't interfere with their other dance classes or outside activities. However, the reality is that you may not be able to find a time that works for everyone. Do the best you can and make compromises whenever possible.
You'll also need to outline your expectations for this new group. How many practices are they able to miss? What happens when they show up late? How far in advance do you need costume payments? Are there certain behaviors you expect dancers to uphold as representatives of your team? These are all important considerations to take into account.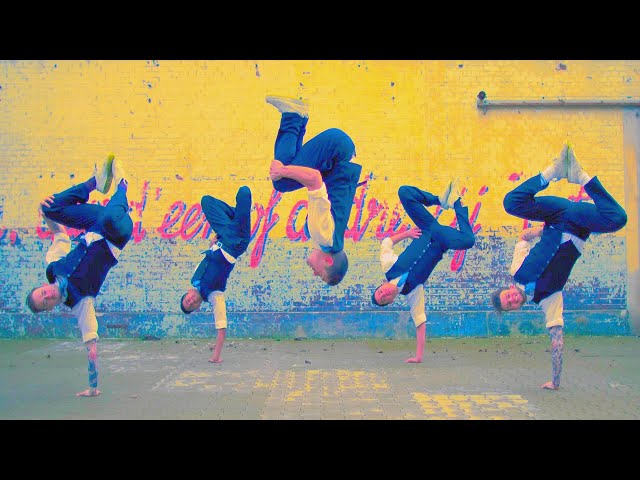 Competition teams generally have strict guidelines for dancers because if just one person is missing, the whole practice can be thrown off and the team may suffer.
Hone Your Skills
Once the paperwork is filled out and expectations are set, it's time to do what you do best – practice! Start creating routines, building team bonds and preparing your dancers for competition life. You may want to bring in guest speakers who have experience in competitive dance or attend a local competition to see what the atmosphere is like. Some competitive teams also require their students to attend certain camps to work on skills and technique, but this should depend on whether your students are willing and able to do so.
When you think your team is ready, pick your first competition and go for it! Whether you win or lose, you'll be on your way to creating a strong, covetable competition dance team.
tweet
Top 10 Tips to Make Your Dream Dance Team
Top 10 tips you want to consider while seeking a position on your dream dance squad.
Competitive Dance and a Dance Squad
Dancing is a highly competitive activity. There are various kinds of teams such as Youth/association, middle school, high school, collegiate, all-star, and professional teams. The competition is at local, regional, state, national, and international levels.
Competing dance teams are judged on criteria sic as form, team unison, precision, movements such as jumps, leaps, turns, choreography, enthusiasm, and, the use and visual appeal of props such as pom poms.
In a routine, a squad or team will incorporate a specific dance style (i.e., hip-hop, jazz, or lyrical), technical work (leaps, turns, kicks, splits, jumps), and, depending on the routine, pom-poms, and cheers.
Dance teams are also popular in performance dance, especially at sporting events, most commonly performing during the pre-game and halftime periods (and, in some cases, on the sidelines) of football and basketball games.
A Dance Tryout
Given the immense popularity of dance teams, getting into a favorite dance squad is not an easy task.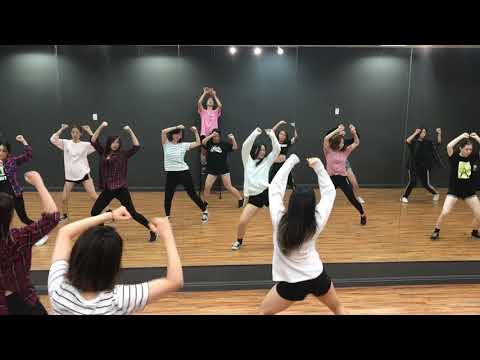 Every girl in their freshman year wants to be one of the girls in a sparkly top dancing on the sidelines on every Football Friday night throughout the fall. To achieve this dream, a dancer requires dedication, commitment, skills, talent and more.
Anyone interested in being part of a dance squad, both in high school and college is required to attend a tryout. Tryouts are usually held in spring or early summer, so the teams are ready before most sports begin.
There are several aspects to a dance team tryout with the first thing being to know the basic dance techniques that will be used during the season. These techniques usually comprise of toe touches, fouetté turn combinations, kicks, and switch leaps.
One of the critical expectations included in a dance team tryout is that a dancer can quickly master multiple short routines in different styles. You must know specific styles or forms of dance for certain team tryouts. For example, NDA teams compete with routines that incorporate jazz, hip-hop, and poms styles, so in an audition, you will learn a routine in each of these types of dance and then perform them shortly after that in front of the panel of judges.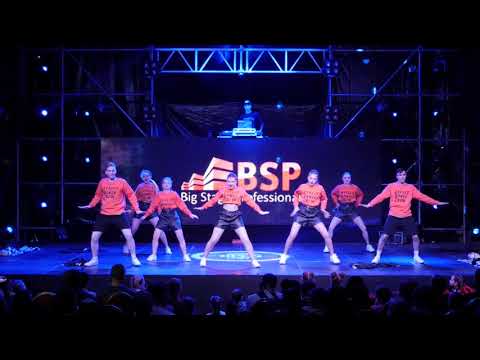 Tips to conquer Dance Team Tryouts
You have been following a particular dance team for years and have all their performances imprinted in your mind. You even know your favorite dancers by name and signature moves from pieces they've choreographed. Your life mission is to be on the stage with rehearsing, hanging out, training with them. Whichever dream dance team it is – you can be a part of it.
Whether you're trying out for a high school team, or one at the college or professional level, use these tips and tricks to navigate through every step of what can be an emotionally and physically demanding experience.
1. Think About Why You Want to Join a Specific Dance Team
Is it because you look up to certain choreographers and directors? Because you want to grow in that team's style? Because your mission as a dancer aligns with the team? A clear and compelling reason will help you keep your focus on your goal, especially when you run into obstacles or experience hardships during the journey.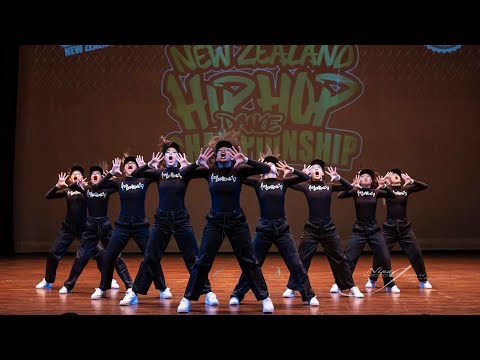 You will be interviewed, and knowing answers to why you want to audition for a particular team will make a difference. Considering you will be playing the role of an ambassador when you attend charity events or local events, you need to remember your real purpose for being part of a team, so it shines through in front of fans.
2. Train as if You're Already on the Dream Dance Team
A dance team spends a lot of time together, what with the weeks and months and years of rehearsing and performing and travel. Teams are families and little communities. For a newcomer to belong to a team and be welcomed, they have to vibe with the team, as a dancer and just as important as a person.
To achieve this, you need to belong to that community and one way you can do that are by taking classes from/with members of the team, especially the directors. You will start to get familiar with their style, teaching methods, and personalities. You will also get to know the other members of the team who are taking those classes.
Use the lessons to not just learn about the choreographer or director's style by observing them; even analyze how they move, how they take instruction, and how they interpret the music.
Being familiar with the style that is expected will give you confidence, and even if you mess up during auditions, the team and directors will have already seen you train and dance outside of that!
3. Form Relationships with the Team Members
If part of the reason why you want to join a dream team is the culture and kind of people on it, then you need to understand if in the long term it will resonate with you. Each team has its own culture, a brand, personality, and history that were shaped by its members since the team's beginnings. Do you vibe with it? Remember – the team has to be a good fit for you, too, as much as you are for it. So get to know the team members and you will get a sense of if it's the place for you. And if you can get along with most of the people on the team, you're good.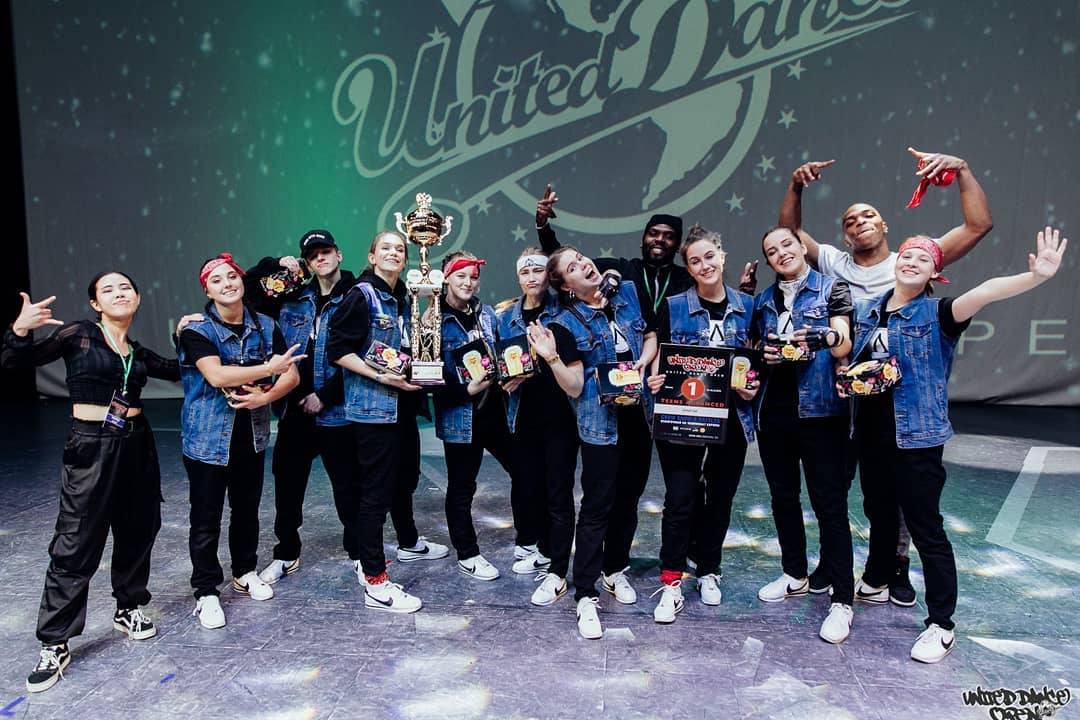 4. Get Details
And by that, I don't mean the audition dates. Dig around to find out about any team skill requirement; specific techniques in dance forms that you will need to know, like splits or double pirouettes. Checking on other important details such as participation fees, weight limits, and what the day's event schedule looks can help you feel prepared and in control. Getting the lay of the land before the big day arrives will not only help you prepare better, but you'll feel calmer and focused as a result.
Find out if there are a 'pre-audition workshops' before the actual audition too and ensure you go to those!
Ask around to see what the audition process will be like, how many cuts they will have if there will be callbacks if it is an all-day event or will take a few hours. Be prepared accordingly and bring a change of clothes, water, snacks, and of course the right mental makeup.
5. Take Classes from a Professional Studio
When you are preparing for being part of a top-notch dance team, your dance skills will be the most critical consideration.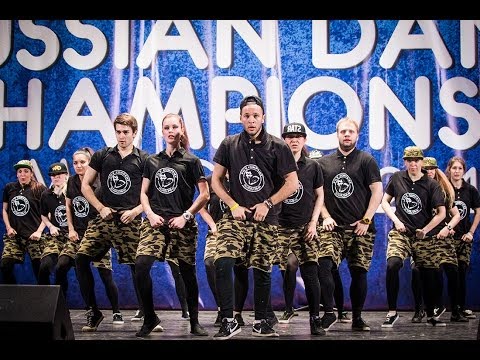 Hone them to a razor sharp edge by taking professional dance lessons ahead of time. A strong background in dance will also give you an advantage over other dancers who have little or no formal training.
Before signing up to dance classes, research to identify what style of dance will best help you in your tryouts. Ballet helps with balance and poise while Jazz can help boost your precision and technique. A hip-hop class will help you take your style up a notch. 
6. Improve Your Technique
So you have always danced and felt prepared to take on the toughest audition? Don't let it lead to complacency. Becoming a collegiate dancer means you still have room to improve as the expectations you must meet have been drastically raised. Practice your turns, practice your jumps, practice your leaps, and especially practice unique skills that could set you apart- such as wearing your hair and makeup and interview skills. 
Sign up for classes that can give you the practice you need and help you perfect required skills.
The coaches can share their own stories, and you can certainly benefit from the tips and advice from those who have been around. 
7. Get in Your Best Shape Ever
Supplementing your dance classes at a professional studio with a workout plan at least a few weeks before your tryout will up your endurance and flexibility significantly. A good workout plan should include a combination of cardiovascular exercises balanced with stretching or yoga.
If you do make the team, you will have to most likely participate in a training camp with the rest of the team, so it's best to be prepared in advance. Doing a split requires daily stretching; you will also need a lot of strength and stamina to be a dance team member. Work on building muscles in your back and stomach, and condition yourself by raising your heart rate each day by exercising. 
8. Be Teachable
When auditioning for college programs, judges are looking for more than proper technique and knowledge of dance forms.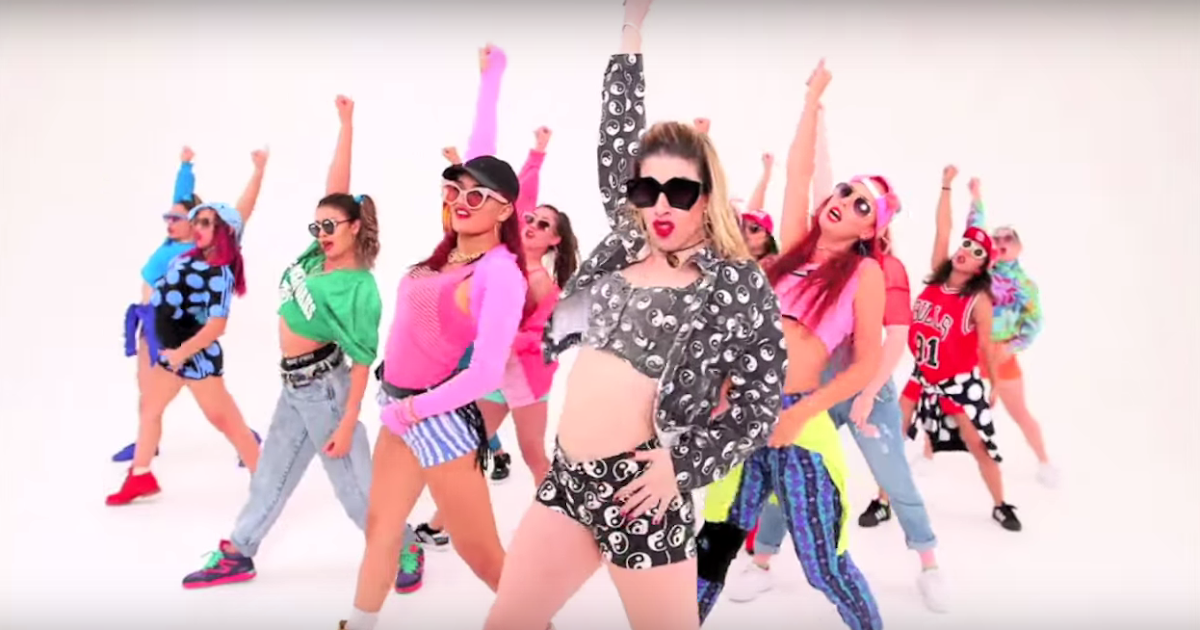 Having a teachable personality means staying loose, staying engaged, laughing at your mistakes, and holding your head up high. And don't rest unless you get answers to your questions.
Your determination will not go unnoticed. Auditors want to know you are not smug about your achievements till date and are looking for those who they want to hang out with for the next four years, people who are open to learning, growing, and improving! 
9. Remember That Performance Scores Points
College Programs are looking for people who are good at two of the three triple threats (dancing, singing, and acting) but the golden ticket that will get your acceptance letter has to be your potential in the third realm. The judges are observing your willingness to go for it, and enjoying your performance the joy on your face, so, SMILE!
Personality is a big part of an art form like dancing, so make sure yours shines through; hold your head up at all times and keep a pleasant look on your face and show them how excited you are to be auditioning for a spot on the team.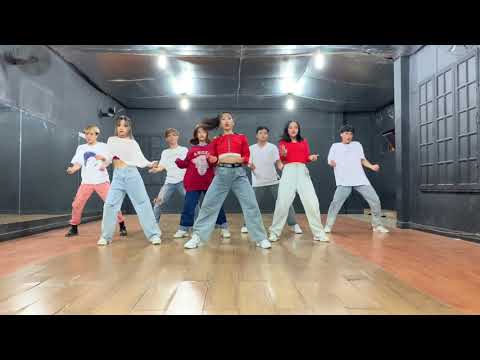 It is also essential that you speak well and are personable.  
10. Dress Appropriately
In the collegiate world, expect to appear on television and real close-ups. Thousands of fans see your shining face on the field or court, and thousands more will also be watching behind a television screen. With this being said, it is vital that you look your best at a collegiate tryout.  
Most dance teams have dress code requirements for tryouts. If the team doesn't tell you what to wear for tryouts, wear black stretch pants and a bright tank top or even a fabulous leotard. Brings two pairs of shoes, as there may be two rounds, one focusing on jazz (carry jazz booties) and the other for hip hop (use non-marking dance sneakers) 
Booty shorts and a crop top with nude fishnet leggings works excellent. Some bling on the top like diamante or sequins helps you shine, and of course, colors of the team you are trying to make will be a huge plus!
Keep Perspective
While your whole mission in high school and college may be to make that coveted position on the school, college, all-star or State dance team, going for a dance tryout is more than that.
Auditions have an element of unpredictability, and there are as many stories of disappointed freshmen as there are of successful ones. Just know that the life lessons you will learn in the process of preparing for and giving a dance tryout are as precious as wearing the colors of the team.  
All the very best in making it to your Dream Team! 
I want to dance. 10 misconceptions about dancing
The desire to learn how to dance is natural and natural in the modern world. You can list the reasons, starting with obvious and popular pragmatic desires, for example, to start moving or losing weight, ending with unconscious and even existential ones.
This is due to the fact that dances are at the subtle intersection of the inner and outer worlds, physical and spiritual. Above this, music becomes a driver that cannot leave anyone indifferent.
In dancing, there is magic inside a person, which is not always noticeable when viewed from the side.
At the initial stage, it is the external picture that attracts to dances, and sometimes repels, as it seems too frivolous and superficial.
But there are even stronger obstacles that stop many people from starting dancing. These illusions and delusions roam the minds of the majority, and are often afraid to ask about them directly, or they ask the question about it so often that they are no longer ready to hear an honest direct answer. I will try to do it in this article.
There are many examples of contemporary dance instructors sharing their thoughts about not expecting to be in the dance industry. Once upon a time there was a man and was engaged in adult, serious business. Sometimes even very serious. A person could have children and even grandchildren. I saw dances only on stage or on TV. For reasons unknown to himself, he ended up in dances. At first, everything seemed like entertainment and a useful pastime. But time has passed, and a person catches himself thinking that he thinks about dancing not just every day, but really all the time.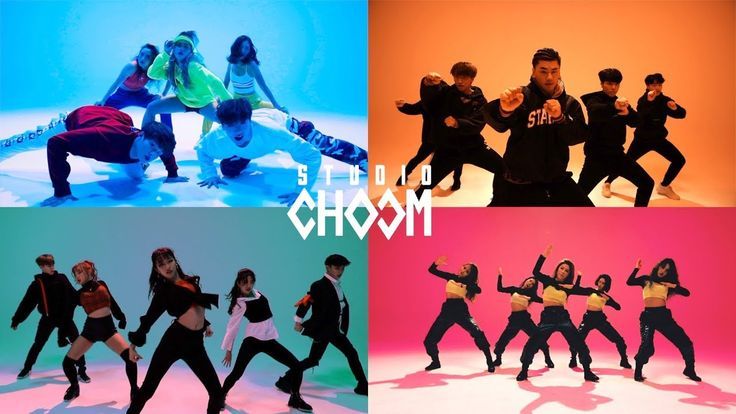 A couple of years pass, and he already becomes a teacher or organizer of some event.
A similar path can start at 15 or 55 years old. The only difference will be in the self-perception of the starting stage, that it's too late to dance. In fact, for each age there is its own dance direction, which can reveal it to the greatest extent at this stage. Hip-hop or breaking is closer to children and teenagers, and Argentine tango is closer to adults. It's never too late to start dancing. You need to make the right choice of dance style based on several parameters: age, gender, music, goal. There is a dance direction for any arrangement.
Misconception 2: Men don't dance
Our culture has a number of restrictions related to dancing. Most of these causes are psychological and lie outside the realm of rational reasoning.
First, in our culture, in principle, dancing for pleasure or self-expression appeared relatively recently.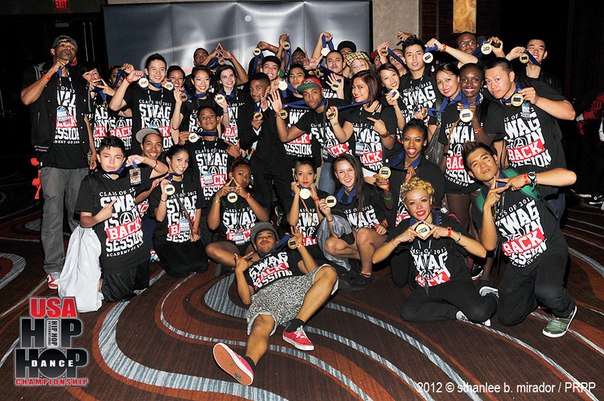 20-30 years ago dance clubs were only for children. To start dancing even in adolescence was considered exotic.
Secondly, the aesthetics of the body in our country for men is not in the focus of attention. In general, this can be attributed to the fact that Russian men try hard not to draw attention to their appearance and clothing. Men in our country use other tools for this.
Third, dancing is associated with entertainment and alcohol. If a man feels serious and respectable, then he either does not have time or desire for this.
Nowadays the general cultural background has changed and the result is that men are learning to dance. It becomes as much a sign of masculinity as clothing, hair or beard.
Unfortunately, many misconceptions remain even among those who have already started dancing. Dance teachers do not always pay attention to this, as it seems to them that this is a matter of course.
Fallacy 3: special training is needed
For an outside observer, there is always a cognitive dissonance about what dance is.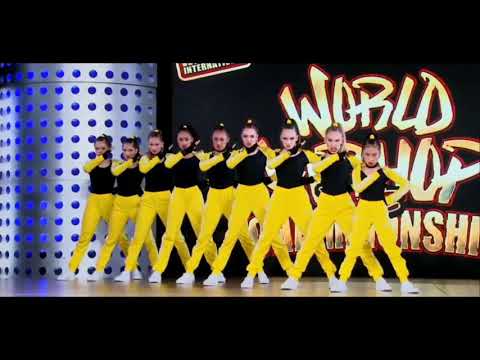 What he sees on the big stage in the form of a show with sweeping movements and splits is obviously dancing. Breakers doing unimaginable elements in the air and on their hands, competing with each other, also seem to be dancing. Pensioners in the park waltz. Dancing again, but for some reason everyone is so different. How to understand that this is a dance, and what physical criteria should be in the body.
In fact, any self-expression through the body to music can be attributed to dance. There are a number of reservations, but they are not essential. For self-expression, a person uses the set of plastics that he has. Subtlety and technique do not depend on extreme ways of self-expression, and it often happens that splits and somersaults interfere with a meaningful dance. The development of plasticity and the expansion of the body's capabilities are part of the preparation of the dancer, but not an end in itself.
Fallacy 4: You must learn to dance in pairs
In couple dancing, the final learning outcome is that the couple dances at a party.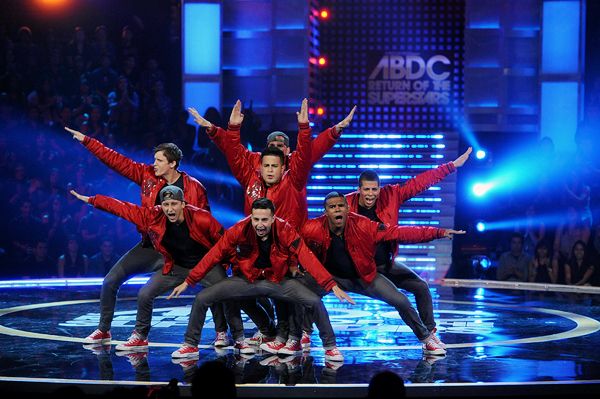 It would seem that you should always train together to get the desired result. This is not true. Let's take an example from boxing. An indicator of a boxer's skill is a fight with an opponent, but this does not mean that he constantly has to fight. Also, the ability to dance is built on the possession of one's own body and the ability to interact.
The skill of the teacher is the correct selection of methods so that the student masters the skill. Based on the skill, you can engage in creativity and self-expression in dance. Not everyone knows, but it is no coincidence that almost all social dance dancers have a serious dance background, which is based on the development of individual techniques.
The same can be attributed to the interaction in a pair. The ability to separate in oneself the one who leads and the one who follows the lead is impossible within the framework of studying the sequence of movements in pairs. For this, there are special exercises that make the skill more versatile.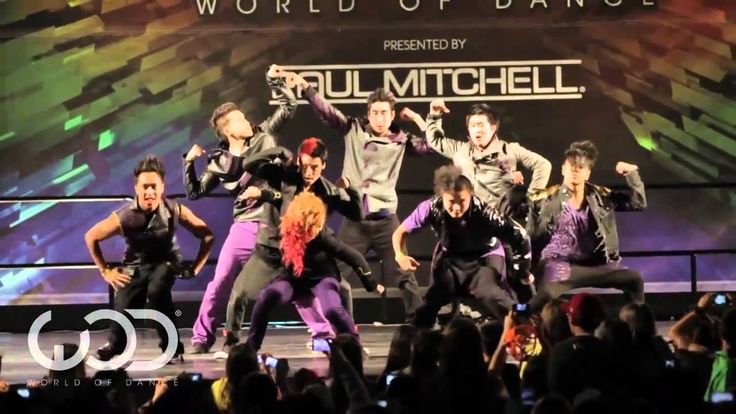 For this, the presence of a permanent couple is not necessary, as well as the regular presence of a partner in general.
IMPORTANT! You can't experiment at a party, and everything should be in its place there: men dance with women.
Getting rid of illusions is a complex internal process. If you leave them to yourself, you can even get the opposite result.
Fallacy 5: plastique and stretching are mandatory attributes of dance
Much depends on the genre of dance that you want to master. In previous articles, I have already mentioned that different dance styles are suitable for different ages. It is appropriate to dance hip-hop in adolescence or youth, Argentine tango is a more adult dance, it is important to enter classical choreography at a young age.
The degree of necessary plasticity and sensitivity to the dance direction also correlates. For example, breaking requires great physical effort and dexterity. Elements are built on acrobatics and high speed of execution.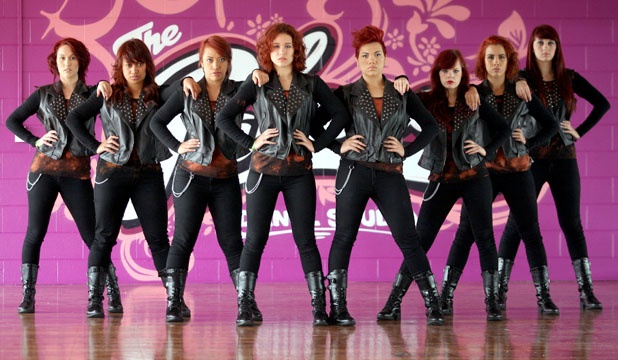 Who are they more suitable for? Obviously young people.
There is a lot of interaction in salsa. It is necessary to feel the partner subtly, to be able to show a variety of figures and elements. Twine or acrobatics are completely inappropriate here. However, a variety of ways to show oneself are required. Accordingly, the dance is youthful, but not at all childish.
The older the dance, the less stretching or acrobatics is required. The main emphasis is on the quality of technology, the variety of ideas and the ability to show plasticity.
Misconception 6: Mirrors are necessary for learning
There is a set of instruments that dancers use to learn how to dance. The fact is that the dancer needs to receive feedback on how his movements look from the side. It is impossible to dance and see yourself from the side at the same time. The most common tool is a mirror. But not the only one.
Like any auxiliary tool, mirrors have positive and negative effects.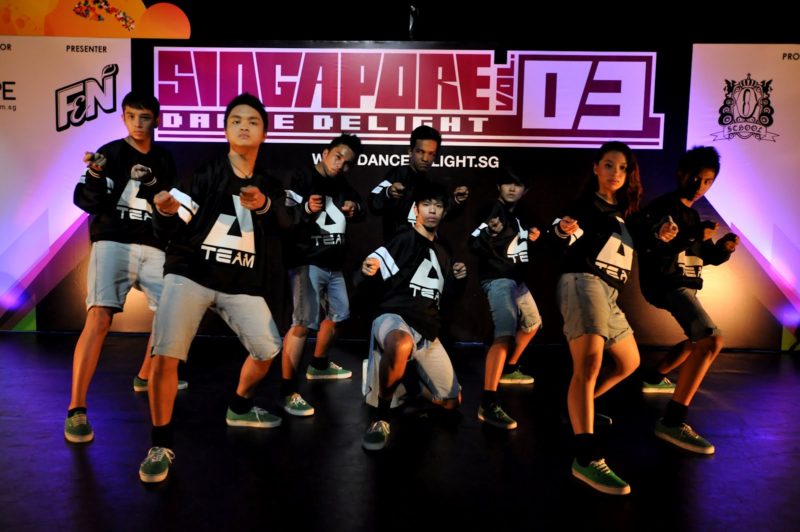 The positive is that they can receive feedback in real time and technically it is not very difficult. The downside can be dependence on mirrors. A situation where a dancer cannot capture the feeling of dancing, such as on stage or at a party. For these purposes, you can use, among other things, video filming or proper preparation.
In many countries in Latin America, dance classrooms are not equipped with mirrors. Classes are held in bars or large halls. The dancers initially form the skill of focusing on the inner sensation, and not the habit of looking for their reflection in the mirror with their eyes.
Misconception 7: there is a lot of obsceneness in dancing
A common question from novice dancers who are taking their first steps in more contact couple dances is "in order to dance cool, there must be passion inside the couple?". I immediately answer that no, not necessarily. Kizomba, bachata and Argentine tango attract many with their close contact.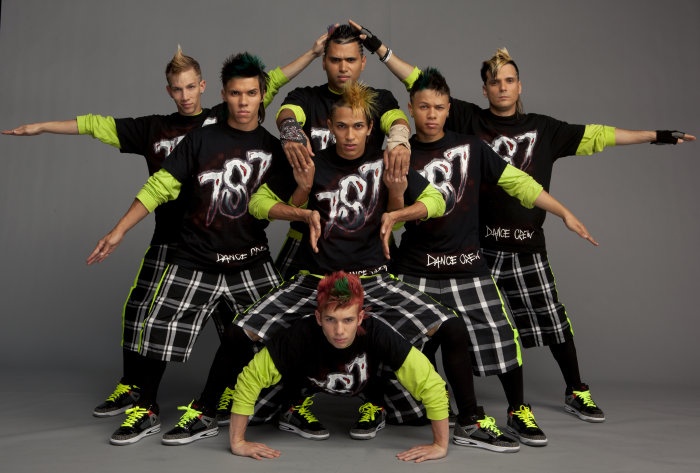 Like any other contact in our everyday life, in dances, contact can be different. We hug friends, parents, children. These hugs can wear many different shades. Sexual overtones are one of many.
The culture of dance also includes the boundaries of what is acceptable. A compliment from a well-mannered person is different from a statement about female sexuality by a gopnik. Usually, those who study at a dance school already have an idea of ​​what boundaries should not be crossed. A good dance from a technical point of view will never look vulgar or vulgar.
Dancers always have a choice about the boundaries of contact. Most prefer to leave a good impression of themselves, as word spreads just as fast in the dance world.
Misconception 8: the best dancers are the bearers of culture
Even the very question of the origin of this or that dance can be paradoxical and ambiguous, especially when it comes to its development and performance.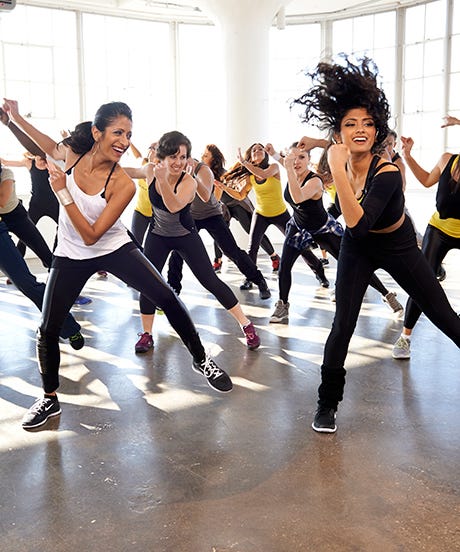 For example, the Viennese waltz did not originate in Vienna, but in Germany. Salsa has its main roots in the USA, not in Cuba. The famous Greek folk dance sirtaki was invented for the film Zorba the Greek and appeared only in 1964.
The same can be attributed to the development of modern dance styles. Korea is known for its world-leading break dancers. People go to Turkey for Argentine tango, Spain is strong with excellent salsa and bachata dancers, in Egypt, Russians are considered the best belly-dance performers.
A good dance is based on quality training and diligence. Skin color, place of birth and age are secondary. Exotic appearance, unfortunately, is often a reason to be more superficial about one's own professional development. This becomes the reason for the low level of teaching among the bearers of culture. I am sure that few readers of this post will be ready to conduct a master class in Russian folk dance outside of Russia.
The mastery of mastering and teaching a particular style does not depend on the dancer's homeland.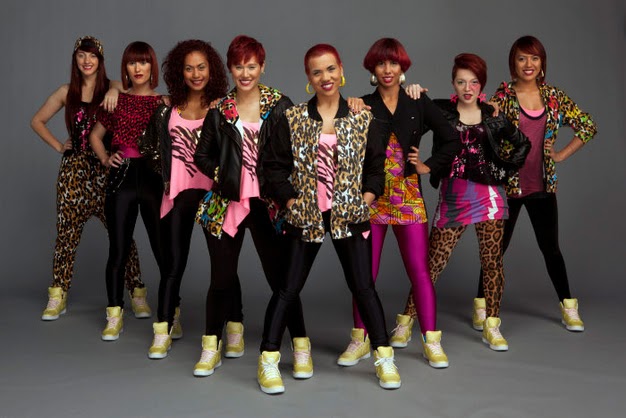 And "they absorbed the dance with their mother's milk" is nothing more than a common misconception.
Misconception 9: You have to know a lot of moves to learn how to dance
Focusing on learning a lot of moves often detracts from the essence of dance. Of course, the sequence of figures is important. Especially at the start. Over time, the dancer should have an understanding of how movements can be generated independently. Accordingly, instead of memorizing millions of figures, you can understand how to create them.
From every system of improvisation that a dancer can use as an instrument, dozens, hundreds or thousands of variations are derived. This frees the head from trying to reproduce the exact sequence and definitely adds freedom in the performance of the dance.
The huge theme of musicality can be attributed to the same question. Not every pre-conceived or learned sequence will fit specific music. The dance should give freedom, and not drive the dancer into the shell of the ropes.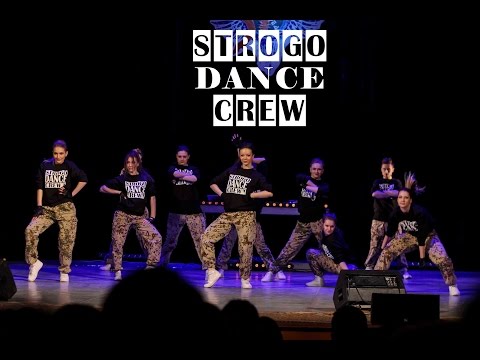 Misconception 10: dancing is homosexual
The unusually high attention to the body and flair from stories about professional ballet led to the spread of this myth, among other things. Unfortunately, such an idea still exists in the minds of our fellow citizens.
The dance industry is now very broad and is represented by many dance styles. Some of them can even be called homophobic. Dances reflect the general attitude to the world and it is different depending on the life position and worldview of a person.
In many dances there is contact between the dancers. In Russia, dance contact between men has always been perceived very intensely. In most other countries it is different. An example of the fact that this tension is associated only with the dance theme and does not apply to other areas is, for example, wrestling. When practicing techniques, men are in much closer contact with each other. Sometimes lying on the floor and holding each other tightly.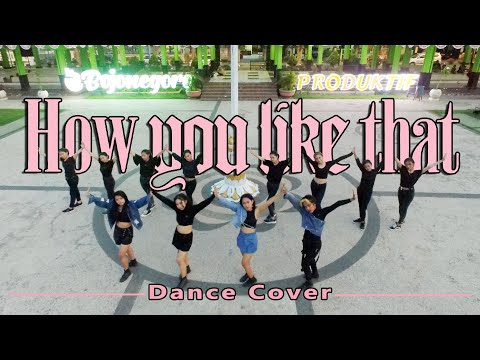 The historical roots of Greco-Roman wrestling are also ambiguous from a sexual point of view. But in our country, unlike dance, they are perceived as acceptable and brutal.
Dance, like the culture of speech, makes a modern person more successful and self-confident. The ability to control one's body, tune in to another person and the ability to be aesthetic in the plasticity of movement is valuable in the modern world. If we add here the pleasure of the process and the availability of dance as such, then the possibilities of this activity can hardly be overestimated.
It's sad when interested people are stopped by prejudices and myths that have nothing to do with dancing. Freedom in body movements begins with freedom of thought and willingness to change.
I hope that this review will help to take a different look at the dance culture for those who still have doubts about whether to start dancing.
Share on social networks:
Modern dance to modern music
How dancing can become an addiction
The fear and magic of tango
Dangerous sexuality
How dancing on video differs from dancing in movies
The self-destruction of the pair dance community
The Salsa series as a mirror of the community
Destroying the myths about leading pair dance
Does dancing make us better?
12 life hacks to quickly learn how to dance
The seven deadly sins of teachers
Why we will never dance bachata like the Dominicans
Why tango?
Debate over musicality
Selection of dances according to alcohol preferences
Where to find inspiration for dancing?
Terrible tango nuevo
Distribution of roles in a salsa party
Argentinean tango through the eyes of a salsa dancer
Is there a predisposition to dancing?
Which is more effective: individual or group lessons?
Sexual overtones in partner dances
Promoting a dance school: how a dance studio advertises and promotes services
Promotion of a dance school requires a non-standard approach in marketing due to the specifics of the business area.
Dancing is fun, energy and drive, so advertising for a dance studio should evoke the same emotions. The times when new customers could be attracted by distributing leaflets near the subway are long gone. The modern audience wants everything at once. It is necessary to introduce her not only to the services, but also to the people who provide them. In this article, we will tell you what to do before starting to promote a dance studio and how to attract new customers using different types of advertising.
What to do before you start promoting a dance studio
1. How to determine the target audience
As in any other area of ​​marketing, advertising and promotion of a dance school is based on the study of your target audience. At the same time, you need to understand that dance studios have direct and indirect competitors. Fitness clubs, wellness centers, martial arts schools also offer sports and development services. Therefore, the task of your marketing campaign is to convince people that dancing is the most suitable way of leisure.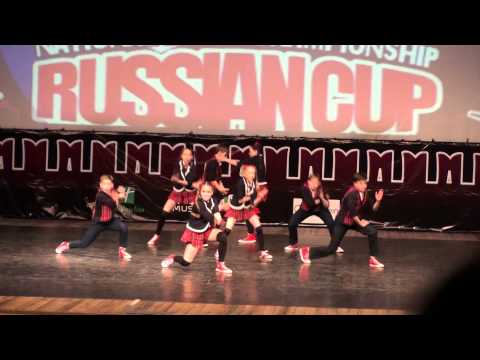 Vogue dance with Verona Models
You can analyze the target audience using:
• questionnaires or surveys;
• interview;
• focus groups;
• thematic blogs and forums;
• social networks.
The last method is good because with a minimum of money and time spent, you will find out the nature, habits and needs of your target audience. Also in social networks, you can see how and for what audience competitors are promoting their services.
2. How to create a client profile
After analyzing the target audience, you need to break it into segments and create a portrait or avatar for each. Here is a list of parameters to consider:
• gender;
• age;
• area of ​​residence;
• income level;
• marital status;
• interests;
• problems and pains.
By "running" clients through this list, you will get their psychological portrait.
It will help you work out the benefits consumers will receive from your service and identify triggers to influence them.
3. How to create a sales funnel
Think about the customer's journey from the moment he sees the ad to the moment he buys the service. If you're promoting with free lessons, your sales funnel might look like this:
• interest in dancing;
• search for a suitable school;
• contact with advertising;
• sign up for a free lesson;
• free lesson;
• receiving an offer.
4. How to form an offer
The offer is formed based on the problems of the audience with the help of its main triggers. This is your promotional offer. "Learn to dance hip-hop in 3 months", "Sign up for a free trial lesson", "Become a member of a friendly community of dancers" - these are examples of offers for a dance studio.
5. How to create a landing page structure
The purpose of a landing page or landing page is to motivate the client and involve them in the sales funnel.
It is important to remember that several advertising banners can be located on such a page at once. The structure of the landing page is based on the pains of customers. For example:
Banner 1: main offer.
Banner 2: Headmaster's video message.
Banner 3: photos of students and teachers.
Banner 4: school facts or regalia.
Banner 5: a unique offer, such as discounted private lessons.
Banner 6: subscription offer.
Banner 7: School FAQ and contacts.
With this approach, advertising and promotion of a dance school is much more likely to resonate with potential customers. After all, you interact immediately with all segments of your target audience and work out objections.
How to promote a dance studio through contextual advertising
The advantage of contextual advertising is that it starts working immediately after launch.
In a short time, you can collect a large number of applications and reimburse the costs of promotion. But it will take time to figure out the settings of the advertising account.
There are 3 contextual advertising mechanisms:
Search algorithms. By analyzing the most popular queries for keywords, the system brings you to those who right now are driving into Google or Yandex "dance school record online". When interacting with such a client, it is important to convince him to conclude a deal as soon as possible, otherwise he will go to competitors.
GMS (display network) Google and YAN (Yandex advertising network). They show ads on affiliate sites for people who are interested in dancing. This method gives a good conversion for a relatively low price, however, the audience received from such an advertisement will be cold.
Retargeting or remarketing. It allows you to make a special offer for those who came to your site, but for some reason did not leave a request.
How to promote through targeted advertising
Targeted advertising is the most suitable option for small dance schools. An advertising account on Facebook and Instagram is much simpler than on Google and Yandex, and the cost of an application is lower. But contextual advertising has a higher conversion rate, as the target leads to a cold audience that your sales team needs to "finish".
To make targeted advertising more successful, collect enough leads, upload the data to your Facebook ad account, and create a Lookalike Audience. She may be the most responsive.
How to promote a dance school with SEO
Before you start SEO promotion, carefully analyze your competitors. This will help you optimize your strategy and understand what services are in demand. For advertising to be effective, combine related keywords into groups (clusters) and prioritize queries. Then search algorithms will display the site in the TOP results due to natural traffic.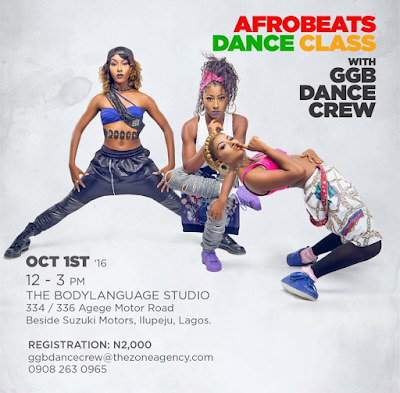 You also need to make sure that there are no technical errors on your site.
Advertising with bloggers to promote the dance school
If you want to agree on a barter, use the following algorithm:
• through blogger search services, find those who live in your city and who are interested in the services of a dance studio;
• offer a blogger a free lesson in exchange for advertising;
• agree on cooperation. Be sure to specify how many advertising posts the blogger will publish in his account.
If the blogger does not agree to barter, consider how necessary this type of promotion is.
Other Ways to Attract Customers
To get maximum exposure, try additional promotion methods:
1. Free Lessons
Dancing is one of the most spectacular art forms. If you organize a public performance of teachers and students of the school, the audience will see the result live and receive additional motivation.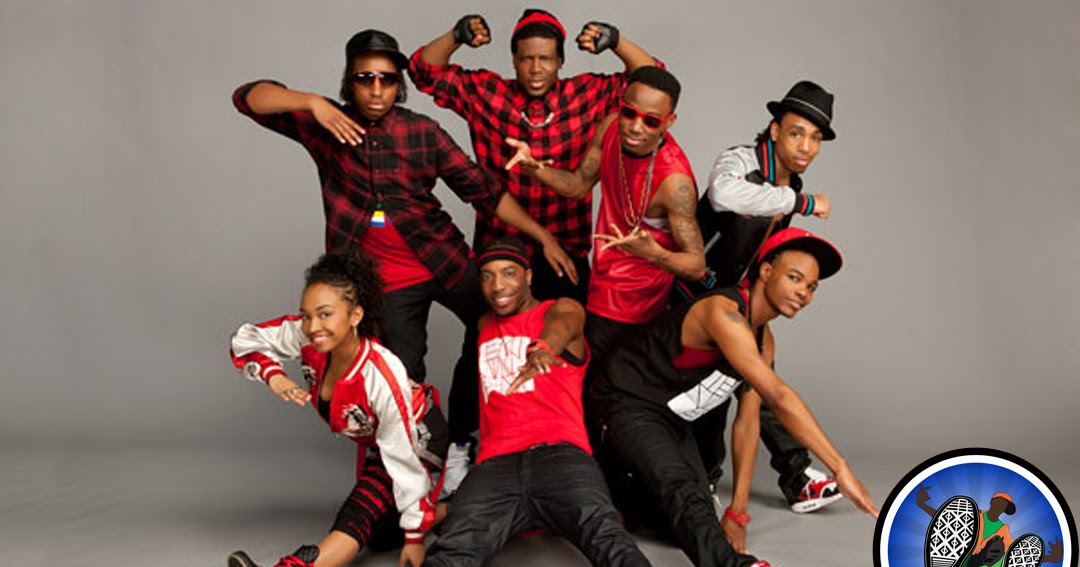 2. Promotions and discounts
To interest potential customers, arrange an open day. Workshops, consultations and discounts on subscriptions - showcase all the features of the school to interest visitors.
Modern dance school in Kyiv
3. Participation in competitions
First place in dance competitions is a sure way to increase customer confidence. To increase the conversion, try adding the phrase to the offer: "Do you want to learn dancing with the winners of the international competition?".
4. Partner programs with neighbors
The main advantage of such programs is a double budget for promotion, which allows you to organize a large-scale advertising campaign. Anyone can be a partner: a fitness club, a yoga studio or a children's music school. It is important to correctly present information and find common ground with the audience.
5. Offline advertising
Whether this method is needed depends only on the habits of your target audience.