How to do 80s dance moves
Popular 80's Dance Moves You Should Know
Dance Classes Hip Shake Fitness /
I was born in the 80's so I might be a little biased about these hiphop dance classes. It was the time after disco and hip hop dance was starting to rule the radio and the television. These moves will make you so nostalgic so let's get to it!
---
80's Dance Moves Baby
In the 80's movies like the Breakfast Club and Footloose ruled and you couldn't get away from these dance moves! Even today, they've become iconic and a total crowd pleaser. Checkout now Congresswoman Alexandria Ocasio-Cortez doing the popular 80's dances from the Breakfast Club when she was in high school. Can you say #girlcrush!
The 80's was a decade filled with teen movies, Madonna, new wave and so much mind blowing entertainment and the dance moves were no exception.
My personal favorite is the robot and of course, wearing leg warmers while I dance. I remember seeing these hiphop dance moves on TV and I couldn't wait to try it out. I wish I had these awesome resources to really learn how to do the dances when I was younger. I'd have to wait and keep watching MTV to see the same Madonna or MJ video just so I can learn how to dance to it. Now we have choreographers creating 80's inspired dances or better yet, how to videos for classic 80's dance moves. I've compiled some of my faves so let's travel back in time and dance to these bombdiggity moves. What's your favorite 80's dance move? Share it on instagram with #hipshaker so we can give you some rad love.
Best 80's Dance Moves
There are so many amazing hip hop dance moves that came from the 80's. It's a mix of disco from the 70's and the edginess of the 80's. I think one of the best 80's dance move that's slept on is the Shuffle.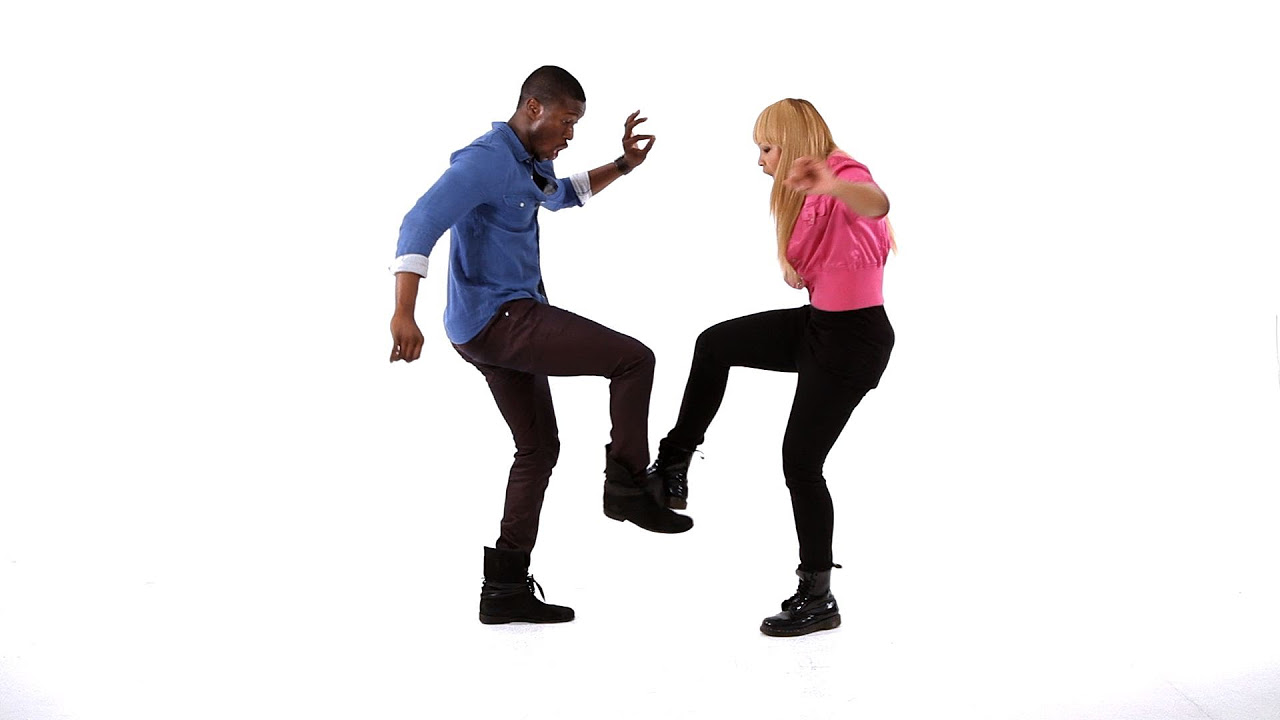 It's made a come back in the 2000's and I don't think it's going away anytime soon. It works with so many genres and it's a lot of fun. What do you think is the best 80's dance move of all time?
1. Sunglasses At Night 80's Barre Workout
Diane created an 80's inspired barre choreography that will remind you of your own crushes back then! Corey Hart was her knight in shining armor, who was yours? You'll be doing the grapevine, robot punches and so many more that will make you time travel back to the good ol' days.
2. Shuffling Since The 80's
Did you know that the shuffle started in the 80's?? Yeah babe, we've been shuffling for decades! It started in Melbourne and made its way across the globe through raves. Honestly, shuffling is a great workout for your legs and even your core, so make sure you shuffle everyday!
3.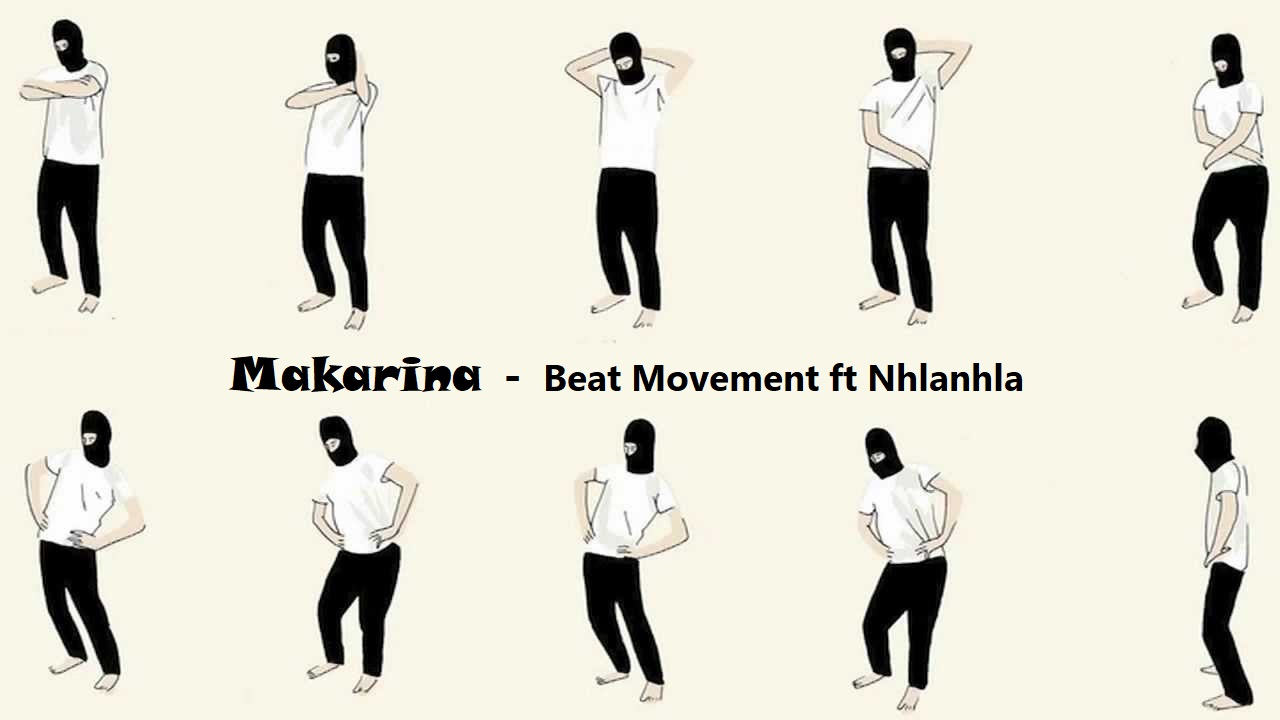 Mr. Roboto
My favorite, the robot is such a legendary hiphop dance move, I don't care if people think it's dorky! When done properly, this illusionary dance move blows people's minds. Although it's been around since the 20's in the miming days, it didn't go mainstream until the 80's. I still use this move today and I will never stop!
4. The Cabbage Patch
Now we're getting into the classics. This 80's dance move was actually named after the Cabbage Patch Kids, but with the word cabbage used as a slang for money. You were definitely the cool kid when you used this dance move. The cabbage patch is still being used to this day in weddings and dances, but it's not as cool as it once was.
More Dance Workouts Anytime, Anywhere
We've got a lot of moves from every decade like hip hop dance classes that you can access whenever and wherever you are! Try dance workouts on your schedule and your pace.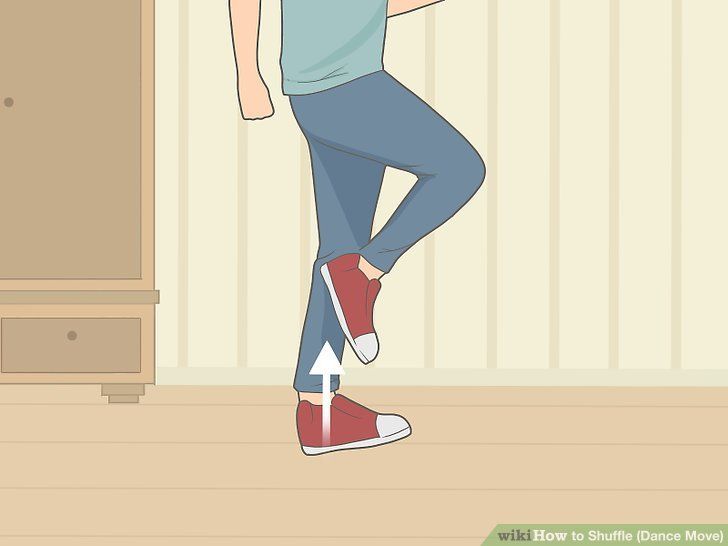 Try A FREE Tone N Twerk Workout NOW!
Every Tone N Twerk workout starts with a toning routine that tightens your glutes. Then loosen up and learn a fun twerk dance that will surely make you feel sexy.  Join us for Beginner Twerk. A 20 minute Tone N Twerk Dance Workout. You will learn how to isolate those glute muscles and get more twerk moves that you can bring with you to the club or just at home. We start with the Shuffle Twerk, Up Down Twerk, Pop Back Twerk then end with more advanced moves like the Pushup Twerk. If it's your first time, don't worry Nicole Steen will offer modifications. You got this babe and we're here for you! Unlock your FREE Tone N Twerk Dance Workout video today.
dance moves dance queen hip hop dance classes

80s' Dance Moves - Dance Poise
The delightful era of the 1980s and the quintessential dance forms still linger in the minds of those who witnessed that era.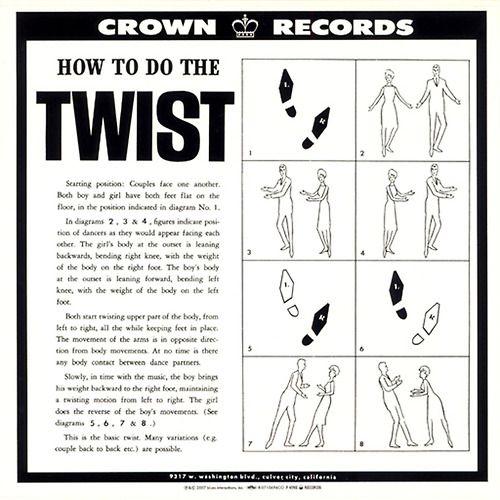 Glide through to know which dance moves ruled the roost during that period.
"Dance, when you're broken open. Dance, if you've torn the bandage off. Dance in the middle of the fighting. Dance in your blood. Dance when you're perfectly free."
― Rumi
Is it Dirty Dancing or the jig a la Bruce Springsteen and the spunky Courtney Cox in 'Dancing in the Dark' for you? If you were pretty close to being an adult in the '80s, you know what we're saying. Any guesses? Okay let us tell you. These are trademark dance moves of the 1980s!
It is absolutely impossible to imagine that era of Hollywood and even the overall dancing scene without these awesome steps. These were the characteristic moves in that period. Wanna groove to some of those?
Moonwalk
Popularized by the fabulous MJ, a.k.a. late Michael Jackson, this is undoubtedly one of the most remembered and known moves. Yes, everyone from your teacher to the mailman to even your granny would most probably know it.

If you can pull that cool moonwalk, you would be looked at with praise even after two decades of this move making everyone go crazy.
Headbang
If you hear notes from the heavy metal air band song, simply whip your head back and forth as the beat goes. In case you are really into the groove, swing your hair in a circular motion. Easy, isn't it? Try it out!
Break dance
This needs a big sheet of cardboard on floor, especially for the head and back spin moves and worm. Worm is included in break dancing. In this, the dancer lies supine and then forms a rippling motion through his body. This creates a wave resembling the crawling of a worm. If you can pull it off, nothing like it. Otherwise, dude it is going to look really weird!
Lambada
This is not for the fainthearted because this is super sexy. Lambada, a Brazilian couple dance, became a worldwide rage after the movie Dirty Dancing. Though it was at the tail end of the 1980s, lambada has got to be there in the all-time fabulous dance forms.
Cabbage
This is inspired from an overpriced, must-have oh-so-gaudy dolls. Don't know why but that seems to be the case. Put both your fists out in the front and move them as if you are stirring a pot of soup, holding giant double spoons. Simultaneously, move your hips. Keep the elbows glued to your body.
Cox and Springsteen
Okay, don't be in awe if we tell you that our very own Monica from FRIENDS, a.k.a. Courtney Cox is looking very, very young in this video called Dancing in the Dark. She is in a pixie 'do and to top it all, she is with the legendary Bruce Springsteen! (who is going to notice the move, but still!). There is the robotic march from side and pumping of arms by Cox, much like a girl whose been dragged or pushed into dancing. Yes, this can be called the robot move and it was mind-blowing as Cox did it!
Roger Rabbit
Another prominent dance move was the Roger Rabbit. For doing this, you need to sweep your feet turn by turn, behind you.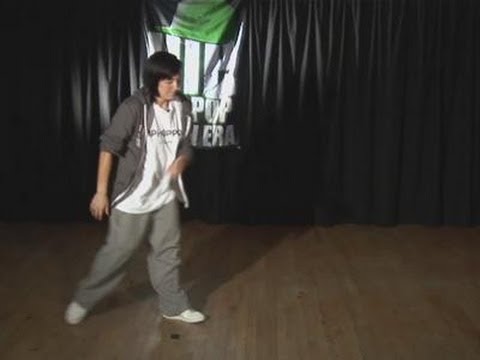 At the same time, swing your arms back. Move your shoulders back as far as they can go at the end of arm swing. What you need to do then is to swing shoulders and arms before you swing the other leg.
There are few more, but we believe the above-mentioned get a crystal-clear thumbs up when it comes to nerve-racking and awe-inspiring moves, what say? If you want to try these out, check out a video or simply shake it in a dance class! All the Best!
Like it? Share it!
Uncategorized
Get Updates Right to Your Inbox
Sign up to receive the latest and greatest articles from our site automatically each week (give or take)...right to your inbox.
Blog Updates
Email Address *
TOP 15 Fashion Dances of the 80s (name + movements)
Thanks to the emergence of the music channel MTV (premiered on August 1, 1981), in the early eighties, Western pop culture experienced a real explosion of various genres of music, which were accompanied by the emergence of original dance moves.
The production of clips has taken on a mass character, round-the-clock broadcast has promoted many unknown names, which has allowed even fairly average artists to break out into world stars.
The second result of large-scale clip-making was the active spread of pop music and pop dances - hip-hop, dance, electronica, Latino, which soon turned into the mainstream and formed a series of popular dances of the 80s. Many of the musical currents and dance movements continue to live and remain in the trends of the 21st century.
1. Moonwalk
Michael Jackson "Billie Jean".
The technique consists in the illusion of moving forward, although in reality the dancer is moving smoothly back.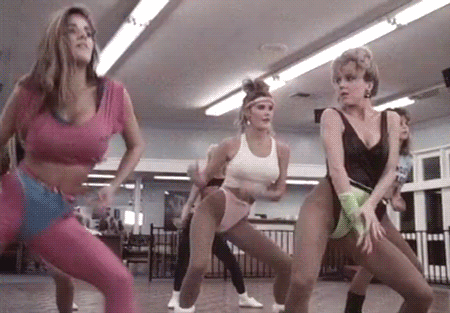 After his death, Michael Jackson turned into a criminal and persona non grata for major studios and channels, but we are not prudes and fans of cancellation culture, so we will always respect the best songs of the disgraced king of pop music and admire the famous moonwalk that drove crowds of fans crazy .
Jackson is not the author of the "moonwalk dance", because this technique was used by Marcel Marceau, Charlie Chaplin, Cab Calloway, Jean-Louis Barrault and other stars of the first half of the twentieth century. But it was Michael, performing the super hit "Billie Jean" at the Motown 25 concert in the spring of 1983rd, showed the world a movement that eventually became the hallmark of the artist. Breakdancing
The first breakdancers appeared in the States in Puerto Rican and African American communities populated by active youth. Young boys and girls wanted to dance to hip-hop, soul, funk and other currents of music where the percussion solo plays a key role.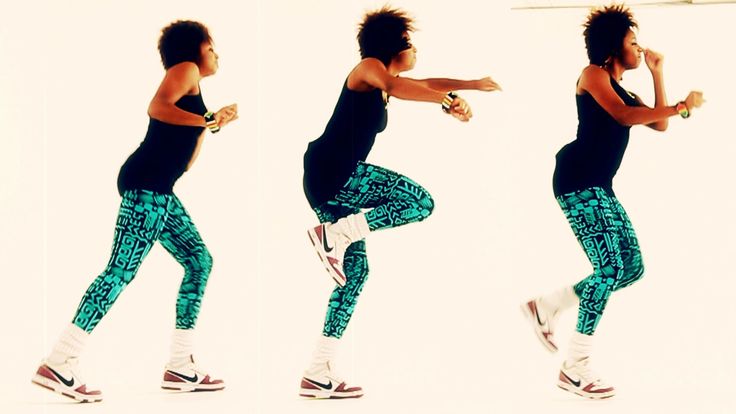 Breakdancers took to the streets in the early seventies, but breakdancing took shape in the next decade, peaking in popularity in the 1980s.
Now breakdancing is not just a part of street culture, but also a sporting event that will be included in the program of the Olympic Games from 2024 (yes, in Paris 2024, the best breakdancers will receive gold Olympic awards).
3. Mosh, Moshing (Mosh Pits)
"9 craziest moshings".
The most brutal, aggressive and evil dance of the 80s, whose arena was punk, hardcore, metalcore, deathcore concerts, where people pushed, jumped, stage-dived (when a person, a star or an ordinary frisky punk, jumps into the crowd, but does not fall to the floor, but floats, as if on waves, on outstretched arms) and went crazy in other frenzied collective movements.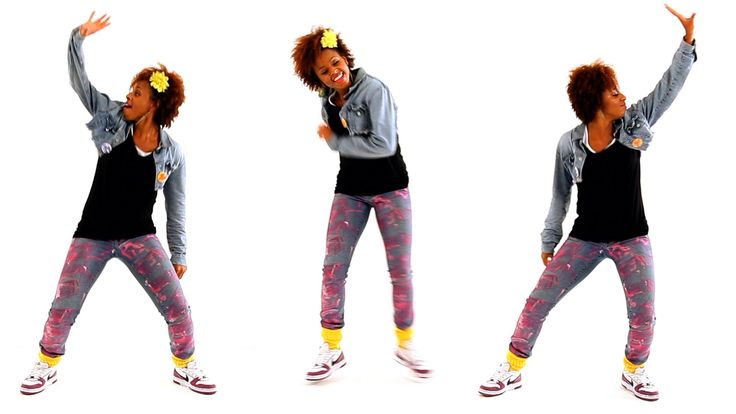 Another name for moshing is the term slam, although "slam" is rather a precursor to mosh.
4. Roger Rabbit
Bobby Brown "Every Little Step" after which Roger Rabbit got its name.
5 Robot , head and body to simulate a robot. How well the late king could do it since the Jackson 5's "Dancing Machine" album.
6. Running Man
Janet Jackson "Rhythm Nation".
Has nothing to do with the Arnold Schwarzenegger movie of the same name.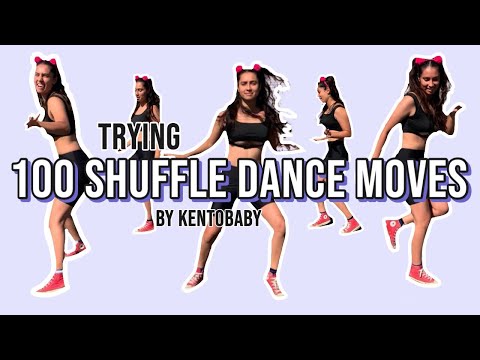 The second name is "The Hungry Caterpillar" and the main popularizer of this African-American street dance in world culture was another representative of the Jackson clan, Janet, whose hit "Rhythm Nation" was released together in a video emblazoned with "Running Man". After Janet, Bobby Brown, MC Hammer, Vanilla Ice and other American rap and hip-hop artists of the 80s of the 20th century had fun in the rhythm of a hungry-running human caterpillar.
7. The Butt
E.U. "Da Butt".
A slightly indecent title hides a rather innocent and modest dance for today, consisting in a rhythmic energetic movement of the fifth point. Born in the eighties and present at every modern disco.
8. The Biz
Rob Base & DJ EZ Rock "It Takes Two"
Biz is quite simple and primitive, but in combination with other hip-hop dances it turns into a spectacular spectacular dance attraction , in which you want to participate in any outsider onlookers. As in the video clip of Rob Baze, whose "Biz" is easily joined by all honest people.
9. Thriller
Michael Jackson "Thriller"
Once again the great and terrible Michael, this time in the company of zombies dancing an exciting thriller dance in the street, on the roadway and right in the cemetery .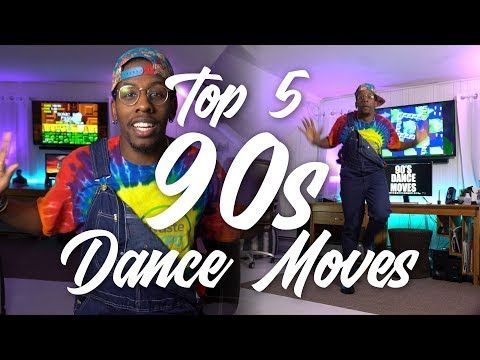 Released on December 2, 1983, the pop hit "Thriller" quickly became a cultural phenomenon and an anthem for the American folk holiday Halloween, and also won a Grammy.
10. The Cabbage Patch
Miami-based music crew the Gucci Crew II used a baby doll as a source of creative inspiration and came up with the song "The Cabbage Patch", adorned with a characteristic cabbage dance. Details in the next video.
11. Sprinkler (The Sprinkler)
Dance-imitation of a garden hose, with which a person waters a lawn or vegetable garden.
An unknown author guessed that a water spray, or sprinkler in English, is great for creating an incendiary dance. First aired on MTV at 19The 87th "sprinkler" quickly became fashionable and in the list of top dances of the 80s.
12. Lambada (Lambada)
Kaoma «Lambada»
A pair dance attraction from Latin America, which flew around the planet like a swift hurricane thanks to the song of the same name by the French group "Kaomi" and consolidated its fame with two funny and captivating films – Lambada" and "Forbidden Dance", which in turn give lambada the right to be among the popular dances of the 90s.
13. Harlem Shake
A modest resident of Harlem named Al B first called the future dance hit "Harlem Shake" by his own name - "AlBee", but when the novelty of the Harlem artist spilled out of the area and overgrown with fans, then another title appeared, which the author recognized as the main and only one.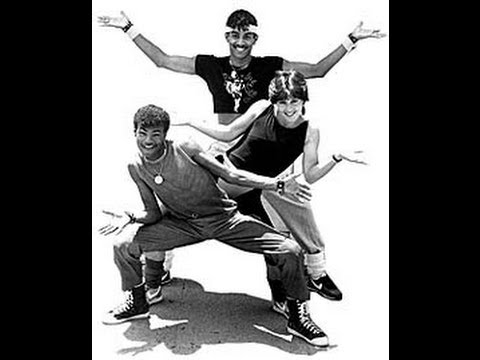 Although it wasn't until 2001 that rapper Travell Gerald Coleman, or simply G.Dep, danced the "Harlem Shake" in the "Let's Get It" video, making it an international mainstream.
14. The Worm (The Worm)
The Worm will obviously not be able to dance for everyone, but only for a trained sports guy or girl. Initially, the worm was danced at punk and rock concerts of the eighties, but a little later, a caterpillar or a dolphin, as the worm is also called, logically began to be used by break dancers, the main feature of which is sharp and very traumatic jumps on the floor.
15. Dirty Dancing
A scene from the movie "Dirty Dancing" 1987.

We complete the catalog with an imperishable classic, inextricably linked with the figure and face of Patrick Swayze. The film actor and ballet dancer ideally combined two professions in his work and created a wonderful image of a poor young man who makes his way through life with the help of dance art. Screenwriter Eleanor Bergsteen and choreographer Kenny Ortega co-created the edgy forbidden "dirty" forbidden fruit, but it took Swayze's talent to make "Dirty Dancing" a worldwide sensation and one of the best films of the 80s.
How to properly dance to club music in a discotheque
Contents
Dance is body language, and dancing in a club is the only way to draw attention to yourself with this language, because in the crowd and noise it is impossible to speak differently. Steps, turns, tilts, jumps - in the light of strobe lights look spectacular when performed with skill. And it's not at all difficult to learn them if you follow the advice of professionals and study in a dance studio.

New faces are always welcome at Laboca!
A bit about clubs
In order to understand how beautiful it is to move to modern club music, it is worth remembering a little about the history of this trend. The first nightclubs began to open in the 80s of the last century. They constantly gathered young people who demonstrated the latest innovations in dance elements on the dance floor. Therefore, the fashion for movement was constantly changing, and eventually turned into a mix of several styles. So for several decades, a whole club culture has developed, which you need to familiarize yourself with before entering the dance floor. The surge in popularity of club dancing led to the opening of special groups in dance schools and made everyone understand that this direction is worth learning.
The main thing is emotions!
Club dances are distinguished by the fact that they should be comprehended with an emotional component. Only a relaxed, flexible and ready to improvise person will move effectively on the dance floor.
The main means of expressiveness of club dance are plasticity, keeping pace, impromptu and stylish appearance. If you were able to discard all the complexes and are ready to relax on the dance floor, consider that you have already received the first lesson in club dancing.
Before deciding how to dance to club music in a disco, choose your key style. Strip plastic, street jazz, hip-hop, go-go, or maybe disco? True, in order to move freely on the dance floor, a beginner dancer will have to master the basic elements of all these directions, and at the same time learn how to combine them with club music, while getting real pleasure from dancing. Pure improvisation, video lessons or classes at a dance school - you choose. But it is worth noting that several master classes in a professional studio will significantly save your time and effort.
Sign up for a trial lesson
Club movements
Club dance implies no restrictions, looseness and freedom.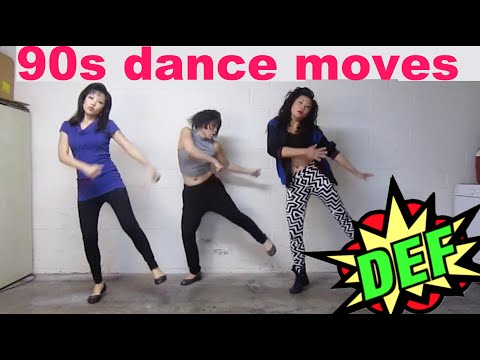 Movements are performed gently, smoothly, with a small amplitude. There are no complex elements, high jumps, flips and splits. Low slopes are also not welcome, they look vulgar. But different types of swing always look good. To master the basic swing, you should start by shaking your head to the beat of the music. Then beat the rhythm with your hand or foot, and then move on to springy movements with the whole body. Swinging the torso is performed by tilting the body forward and backward, and swinging with the help of the knees - by bending and unbending the legs to the music and connecting the foot: at the expense of "and" move the socks, pushing the heels away, on "one" - rest on the heels and spread the socks .
Don't forget your hands. Movements should look stylish, but at the same time remain safe, after all, you have to dance on the dance floor: one awkward movement with your elbow - and your neighbor is knocked out. Therefore, the elbows should be kept close to the body, and the shoulders should be moved mainly.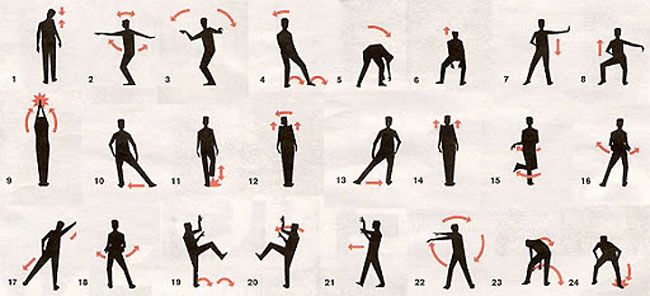 Try to sharply raise and lower your shoulders to the beat of the music, repeating the same movements with your hands. Now add the head, body and legs. Of course, you are not the king of the dance floor yet, but you are already moving in the right direction.
Another move with the hands - the movement of the pharaoh.
Place your right hand on your left shoulder and your left hand on your right. To the beat of the music - for "one-two" hands are crossed. Further, the girl can unhook her hands and smoothly lower them to her hips, and the young man can open his hands and put his thumbs on the shoulders of the corresponding hands. On "four", stretch your arms forward, leaving all fingers bent, except for the thumb and forefinger.
The most versatile movement of the arms is to move them behind the head so that the elbows are parallel to each other. Girls can continue the element by performing a wave with the whole body, and young people can lower their head down, thereby drawing attention to their legs.