How to irish dancing
Irish Dance: History, Music, Styles, Steps, Dresses, Shoes
Irish dance or Irish dancing is traditional Gaelic or Celtic dance forms that originated in Ireland. It can be performed as a solo or in groups of up to twenty or more trained dancers. In Ireland, Irish dance is part of social dancing or may be for formal performances and competitions.
It is performed traditionally with intricate foot work and is most known for the dancers performing with a stiff upper body. Unlike other dance forms, Irish dancers do not move their arms or hands so that footwork is accented.
CONTENT
The History of Irish Dance
The history of Ireland is also the history of Irish Dance. The actual dates of its origin has never been determined specifically. However, Irish history is steeped in Druidic, Celtic and other religious history which affected the origins of Irish dance. For example, processionals in Druidic and Celtic religious practices required precision movement as do Irish reels and jigs.
The Celts are a 2,000 year old civilization that brought with them their own folk dances. Many of their dances were comprised of circular formations around sacred trees or they consisted of certain patterns performed by males and females in a religious rite.
If there has been any influence in Irish Dance, it may have been the Quadrille. Ireland has been a country of many travelers who brought with them various continental dance styles. The Quadrille was one of these styles that impacted Irish dance.
The Quadrille was popular across Europe in the 18th and 19th centuries when royalty held balls and cotillions. Although, the Quadrille was popular toward the end of the 18th century and spread to England and Ireland around the early 19th century.
A Quadrille is a square dance performed by four couples. It contains five choreographic figures.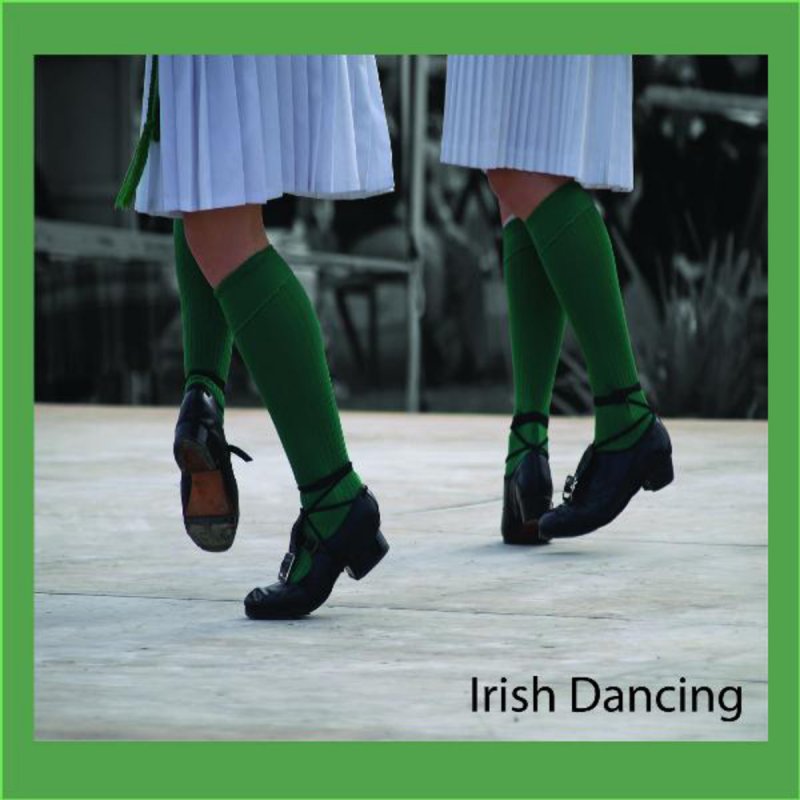 Each of these figures is a complete dance sequence of itself. Thus, it is easy to see how Irish reels became a prominent part of Irish dance.
Musical instruments like the Irish Bodhran (drum), fiddle, concertina, accordian, Uiliean pipes, Celtic harp, tin whistles and banjo form the background of Irish dance music
Irish Dance Costumes, Dresses and Shoes
In the early days of Irish dance the dance costumes for females were basically ankle length dresses or blouses and skirts. For male dancers, costumes might have consisted of a shirt with a kilt in the Irish clan plaid or it may have been a long coat, shirt, vest and briques (calf length pants) with leggings.
Modern Irish dancers and dancers performing in traditional Celtic dance wear several different costume styles.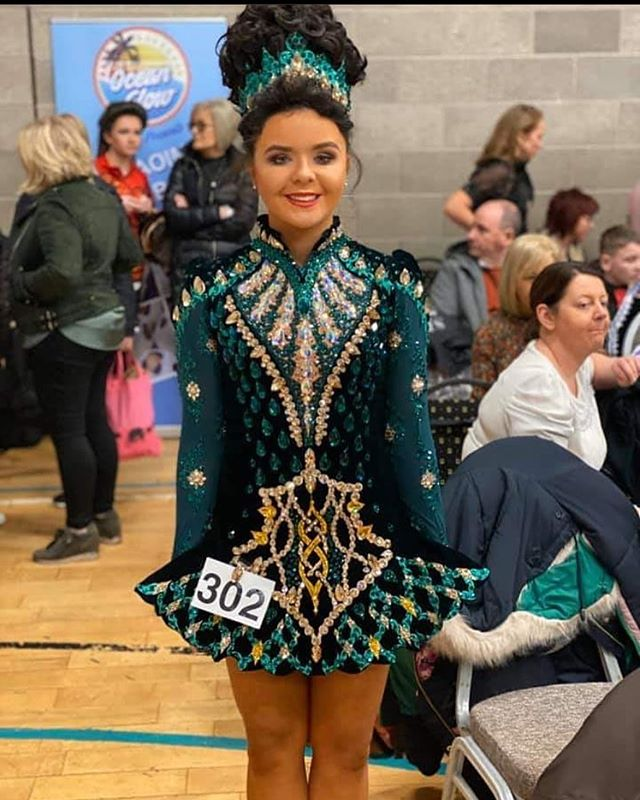 For Traditional Celtic dance, female dancers wear blouses and long skirts while the male dancers perform with traditional shirt and kilt.
Modern Irish female dancers perform in beautiful short dresses in bright colors, mostly always with their arms fully covered. Modern Irish male dancers perform in trousers and a shirt with a colorful sash tied at the waist.
Shoes for male Irish dancers depends on the type of dance they are performing. For Flat Down step dancing, shoes have metal cleats on the toes and heels. For Ballet Up dance, shoes for males have soft soles.
Female dancers wear black leather "Ghillies" that have soft soles for flexibility for Ballet Up steps. The soft leather of Ghillies help Irish dancers perform dance steps either on the balls of the feet or on tips of their toes.
Female Irish dancers wear two basic types of shoes.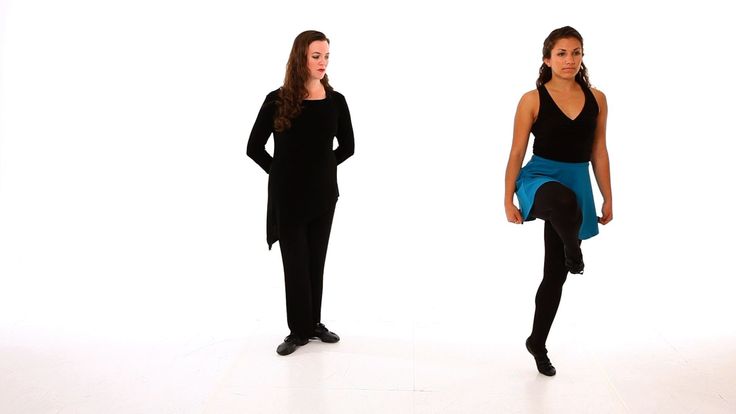 For Flat Down step dances, shoes are an oxford style with a thick heel with metal cleat attached to the full heel and a thick frontal sole that also has a metal cleat attached. The oxford is usually black leather, has laces and a leather strap to secure the shoe to the foot.
Irish Dance Styles & Types
In total, there are six Irish dance styles. However, it is equally important to note that within each of the six Irish dance styles, there are basically only two dance style techniques, these are known as Ballet Up and Flat Down. These describe how Irish dancers use their feet in the six styles.
Ballet up describes a balletic style where toes are pointed and steps are performed high on the balls of the feet or on tips of the toes. Body weight is lifted upward from the floor.
Flat Down describes a technique that relies more on the use of the heels in a flat, gliding motion.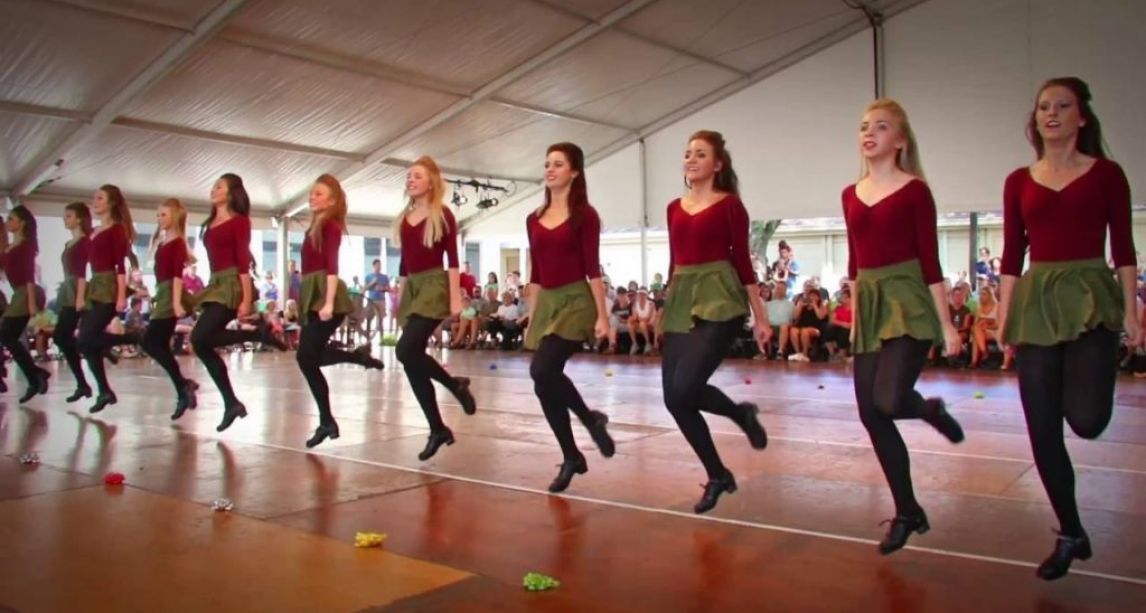 Body weight sinks downward into the floor to emphasize the sound of the metal cleats.
The six Irish dance styles include:
Traditional Irish Step Dancing - only the legs and feet move in flat down technique
Modern Irish Step Dancing - full body movement with ballet up technique
Irish Set Dancing - with Flat Down technique
Irish Ceili Dancing - with Ballet Up technique
Irish Sean Nos Dancing - with Flat Down technique
Irish Two Hand Dancing - with Flat Down technique
Traditional Irish Step
Traditional Irish Step dancing is performed by male and female dancers in long lines, circles, squares or as partnered reels. Traditional Iris Step Dancing consists of dances set to traditional Irish music with a fast tempo that dancers are required to perform sets of steps to.
For example, two groups of dancers face opposite each other and shuffle, hop, jump, tap and stamp to the music as they more toward each other.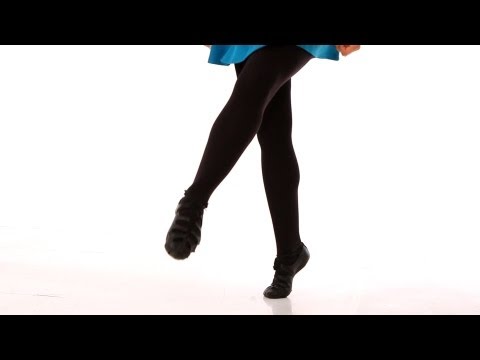 Dancers then move between the dancers of the opposite line and then back to their original position. This is often referred to as a "competition" line dance.
Modern Irish Step Dancing
Modern Irish Step dancing has female dancers performing ballet up dance movements like leg swings, hopping and jumping or sashaying to the music. The female dancers perform in soft ghillies while the male dancers are heard tapping in Oxford tap shoes to the music Modern Irish Step Dancing
Modern Irish Step dancing has female dancers performing ballet up dance movements like leg swings, hopping and jumping or sashaying to the music. The female dancers perform in soft ghillies while the male dancers are heard tapping in Oxford tap shoes to the music.
Irish Set Dancing
Irish Set Dancing, as its name implies consists of dances performed in "sets.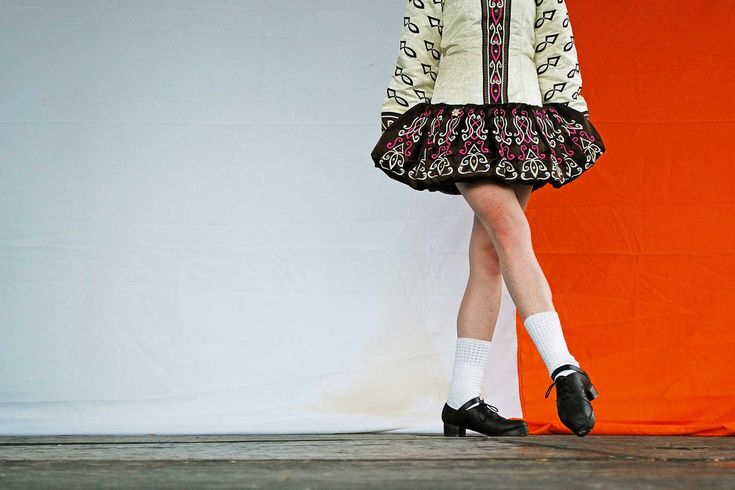 " For example, a performance of Irish Set Dances may be part of a whole choreographed dance performance that is broken up into several separate parts. The set usually requires dancing in couples in four sets.
The Set Dance begins with all four couples dancing to the same choreography. This is followed by each couple performing the same sets as individual couples.
Irish Ceili Dancing
Irish Ceili (pronounced "kay-lee) Dancing is a very traditional dance form. It originated in the 1500's and is always performed to traditional Irish music. The Ceili Dances consist of quadrilles, reels, jigs and long or round dances. These were the most native Irish traditional folk dances.
Irish Sean Nos Dancing
Irish Sean Nos Dancing is one of the oldest of the traditional Irish dance styles.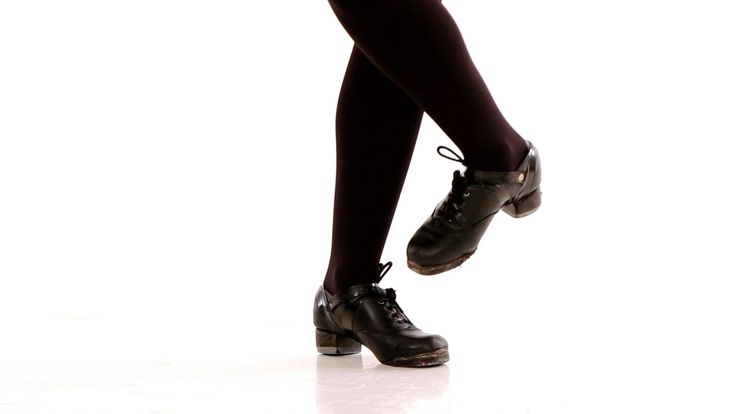 It is the only one performed as a solo. It differs from other Irish dances in that it allows free movement of the arms and it is flat down with the heavy weight on the accented beat of the music.
Sean Nos Dancing is the only Irish dance that also allows the solo dancer to improvise the choreography simultaneously as the dance is performed. The taps consist of shuffles and brushes as the dancer moves across the floor.
Irish Two Hand Dancing
This style of Irish Dance was a predominant part of Irish socializing. It is performed much like Irish Set Dancing with the exception that is it danced to polkas, Irish hornpipes, waltzes and jigs. Like the Irish Set Dancing, it is performed by couples with specific choreographic dance patterns, although in Irish Two Hand Dancing the patterns are repeated.
In Irish Two Hand Dancing couples dance in a relaxed style while they tap their feet in shuffling, hopping and spinning motion.
By all appearances, when Irish Two Hand Dancing is performed on a large dance floor, the couples seem to be gliding along as they dance.
Basic Irish Dance Steps
Ballet Up styles of Irish dance rely on several uniformly performed steps. The first comes from the ballet step, "chasse," which means to "chase." In this step the Irish dancer steps with the right foot while the left foot "chases" the right in three counts. This is often called the "1-2-3."
Another step borrowed from Ballet is the "cabriole" which is to leap into the air while the left calf beats under the right calf that is extended forward in the air. There are several other steps that require the dancer to perform full or half turns.
In Flat Down Irish dance steps, the dancer's foot strikes the floor in a twisting shuffle of the right foot while hopping into the air with the left foot.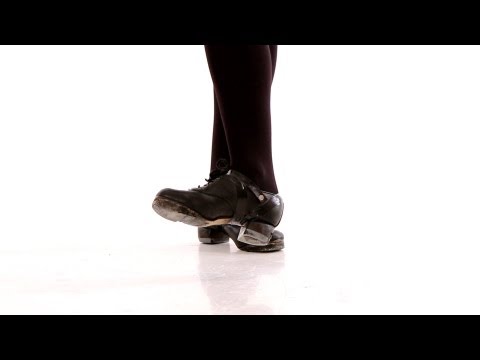 There are also combinations of Irish dance steps that include the "1-2-3", shuffle, stamping the whole foot and tapping one toe behind the other foot that holds body weight.
Although traditional Irish dance limits movement of the arms, today's modern Irish dancers are seen starting a dance routine with their hands on their hips and using certain movements of the arms that coordinate with music for interpretation of choreography.
Irish Dancers are as young as pre-school age to adult. There are numerous Irish Dance schools that teach traditional and modern Irish dance styles in the U.S. and Europe. The syllabus for Irish Dance is less complex than ballet, although several Irish steps originate from ballet.
Irish Dance is a combination of ballet and tap dancing. Although, it can be said that tap dancing originated from Irish flat down dance technique.
Unlike ballet, however, Ballet Up dance steps require dancers to place full weight on their toes in ghillies that are not blocked as ballet pointe shoes are.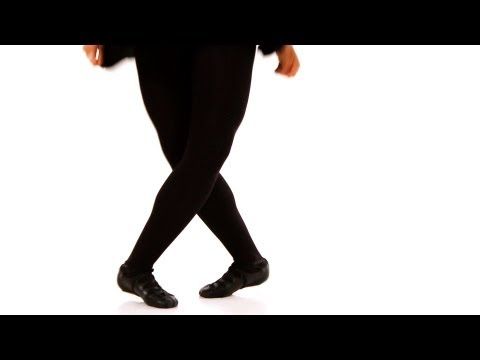 In Flat down dance steps, the shoe is more flexible across the front of the shoe than a traditional tap dance shoe. This enables the Irish dancers to perform shuffling steps with more speed.
Irish Dance Today
The first international reintroduction to Irish Dance performances was with the performance of "Riverdance", composed by Bill Whelan.
The first performance was in 1995 in Dublin. It starred the now famous Irish Dancer and Irish Dance choreographer, Michael Flatley.
Although, it predominantly features Irish step dancing, "Riverdance" has a Baroque style that incorporates other dance styles like flamenco and a Russian dervish. The end result for dance experts is that "Riverdance" provides insight into how dances are linked in technique and styles.
It has since been performed as a touring Irish Dance show in New York City and at the Vatican for Pope Francis.
In addition to "Riverdance," Michael Flatley choreographed his first full length Irish Dance performance in which he starred, in "Lord of the Dance.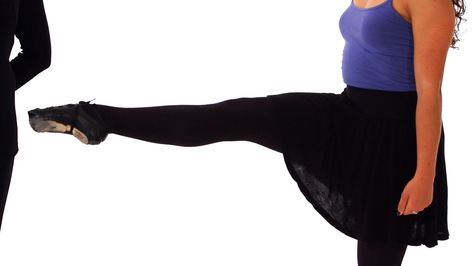 " This was followed by "Feet of Flames" and "Celtic Tiger Live." These are modern Irish dance shows that include Ballet Up and Flat Down Irish dance techniques.
In "Feet of Flames," Michael Flatley performs a lengthy series of movements that seem to defy gravity, all while maintaining balance and musical timing.
However, in the Flatley shows, he included traditional Irish songs in the Gaelic language as well as actual story lines for each of his Irish dance shows. For example, in Lord of the Dance, the story line has both a romantic and a fairy tale plot that includes a whimsical fairy piper.
As a result of the addition of a Gaelic singer and two Irish talented Irish fiddlers in these shows, similar Irish entertainment emerged from these Irish performances such as "Celtic Woman" and "Irish Tenors."
All of these Irish performances include some of the most extraordinary dance talent and shows the extreme skill needed to maintain Irish dance choreography as well as a semblance of acting talent.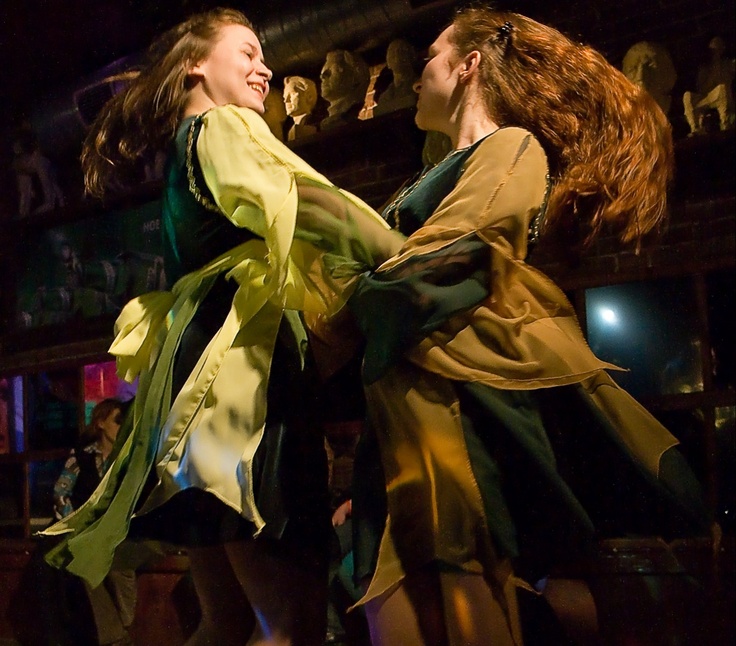 There are also Irish Dance Championships that encourage students of Irish Dance to take part in competitions for awards for their dance techniques, skills and choreography.
Conclusion
There is no doubt Irish Dance captures the attention of audiences wherever it is performed. There are also many Irish societies and organizations that help promote Irish dance performances like the Ancient Order of Hibernians, Milwaukee St. Patrick's Day Parade, Friendly Sons of the Shillelagh and the World Irish Dance Organization. Today, Irish Dance is seen in the Thanksgiving Day Macy's Parade as well as the St. Patrick's Day parade in New York City and Chicago.
The Evolution of Irish Dancing in America
Every immigrant group that travels to a new country brings with it more than the clothes on their backs or the personal belongings in their suitcases.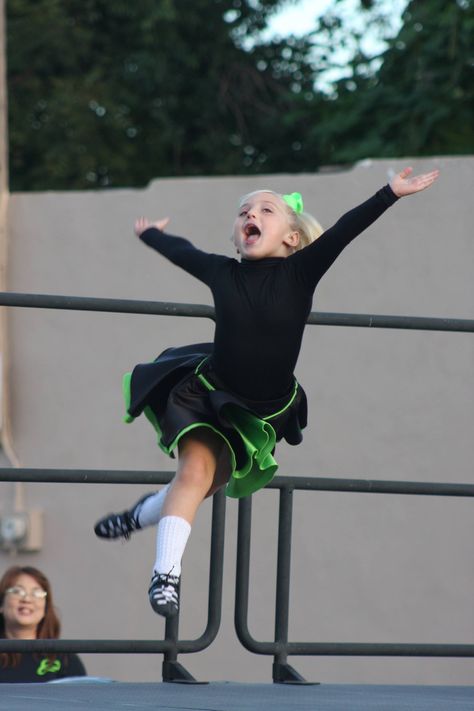 They bring with them the customs and culture of their race, community, and nation. The Irish are no different. Arriving to the North American continent and the Caribbean as early as the 1600s the Irish brought a lively culture that included their unique facility with words, the gift of story-telling, and a love for music and dance. Four hundred years and seven million migrants later, the influence of Irish culture is still felt in America. In particular, the popularity of Irish dance is stronger than ever among Irish-, and non-Irish, Americans alike.
For generations, Irish dancing remained a local pursuit, enjoyed recreationally among the Irish and Irish- American communities that developed across America. With the Gaelic Revival in the late nineteenth century, dance instruction became more formalized and dance competitions emerged to promote and also preserve the integrity of the art form. Irish dance is perhaps alone among the cultural imports that remained closely tied to the home country because the dance masters in Ireland remained the final authority on steps, style, and choreography.
To win a dance competition in Ireland was to be judged among the elite Irish dancers in the world.
By the end of the twentieth century, young Irish-American dancers like Jean Butler and Michael Flatley were among the elite Irish dancers who were proficient in the art form, but also seasoned performers.

When they appeared in the seven-minute Interval Act of the Eurovision talent contest on Ireland's RTE television network in 1994 called Riverdance, they thrilled Irish and European viewers with their dynamic choreography and Bill Whelan's fresh musical score. Riverdance became an international phenomenon and pushed what had been a parochial pastime to a level of popularity that broke ethnic barriers and created commercial and artistic opportunities for artists, teachers, choreographers, costumers, and producers alike. It was the perfect marriage of Irish art and American showmanship.
On Sunday, June 17, 2012, at Wolf Trap Foundation for the Performing Arts in Vienna, VA, the North American touring production of Riverdance will play its final performance sixteen years after it opened in New York in March 1996.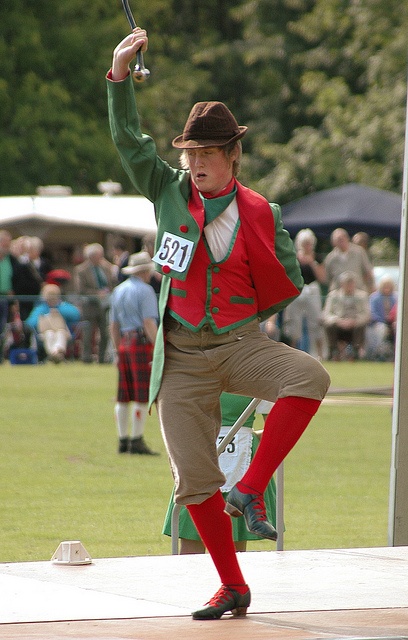 The legacy of Riverdance is incalculable. Like the millions of immigrants who left the tiny island in the middle of the North Atlantic for the new world, it has carried Irish culture to new lands, bringing recognition back to the homeland and joy to performers and audiences.
Production Staff:
Linda Dowling Almeida, Producer, Writer, Narrator
Michael Stallmeyer, Co-producer, Engineer
Music:
Excerpt from the "Irish Memories" radio programme hosted by James A. Hayden, November 13, 1937. Cudahy Collection, Archives of Irish America, New York University
"Redican's/The Gatehouse Maid/The Road to Garrison" and "Taylor's/Chief O'Neill's Favorite/The First Light of Day," Pride of New York, Compass Records
Riverdance, Courtesy RTÉ Libraries and Archives, Dublin
Voices:
All of the interviews used in this podcast are drawn from the Archives of Irish America at New York University and have been recorded as part of the Glucksman Ireland House Oral History Project with the exception of Bill Whelan, whose comments are excerpted from his Irish Institute of New York Lecture held at GIH on October 15, 2009
Sean Curran, dancer
Joan Dolan, dancer and founding member of the Bedford, NY Ceili group
Liam Clancy, musician
Felix Dolan, musician
Mick Moloney, musician and scholar
Darrah Carr, dancer
Kathleen Walsh D'Arcy, social worker
Jim Dwyer, journalist
Jean Butler, dancer and original Riverdance lead
Joe Lee, scholar
Sean Quinn. Musician and music teacher
Bill Whelan, Riverdance composer
Margie Mulvihill, musician and music teacher
Rose Flanagan, musician and music teacher
This podcast is made possible in part with funding from the Leon Lowenstein Foundation.
Photo Credits: Professor James T. McKenna (1885-1977) and student. Professor McKenna was born in Castleisland, County Kerry, emigrated from Ireland in 1903 and taught Irish dancing in New York City from 1910 to 1977. Courtesy Archives of Irish America, New York University; Colin Dunne performing at the West Along the Road Gala Concert at NYU, October 9, 2003. NYU Photo Bureau
© 2018 Glucksman Ireland House, New York University
Your browser does not support in-browser audio. Click here to listen to the podcast.
how to dance Irish dances, video lessons
Ireland is an unusual and mysterious country, the unique charm of which is given by evergreen hills, ancient castles, and of course amazing dances.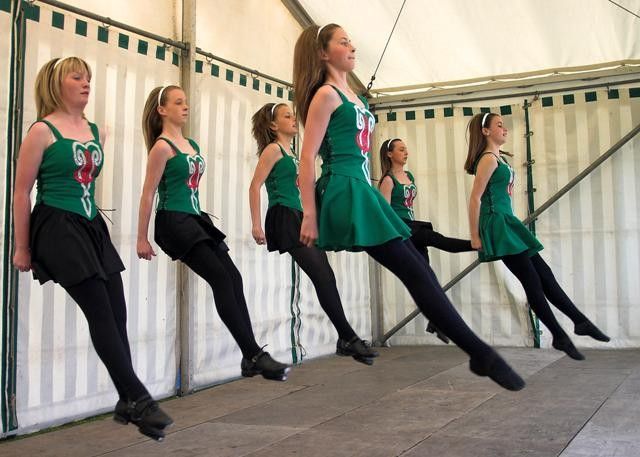 National dances are performed only to Irish music and look very beautiful and spectacular, thanks to the speed of movement and rhythm. Currently, this dance direction is extremely popular in many countries. There are many schools and studios that teach jig, reel or hornpipe, but you can learn how to dance Irish dances on your own. Depending on the technique of performance and the number of participants, the following varieties are distinguished:
Solo, is a rhythmic and clear movement of the legs, while the body and arms are motionless, one person is dancing.
Group, performed by a group of up to 16 people, and include elements of solo dances with rebuilding in a circle, line or column and the inclusion of hands.
Folk or social, characterized by simple quadrille-like movements, danced in pairs.
For those who decide to learn how to dance Irish dances on their own, video lessons for beginners will be an excellent tool. It is better to start with a solo direction, which includes: jig, reel, hornpipe and solo sets.
Jig
Performed to the music of the violin. Fun and cheerful jig, consists of traditional jumps and special steps. The jumps are quite high, which makes a lasting impression, but at the initial stage, you should not jump high. First you need to learn how to properly hold the body and press your hands, and most importantly, land softly. Dynamic and spectacular Irish dances can be a serious challenge for beginners.
Reel
Reel is believed to be of Scottish origin, but has been heavily modified to include true Irish elements. Great for beginners and is usually the starting point for learning how to dance Irish dance properly. May be fast or slow.
Fast paced reels have a set of simple movements, while slow ones are characterized by a more complex set of figures, including high jumps. The technique of execution, depending on the type of footwear, can be soft or hard.
Hornpipe
Includes jumps and tap dance elements, touching the floor alternately with the heel and toe, creates a drumming effect.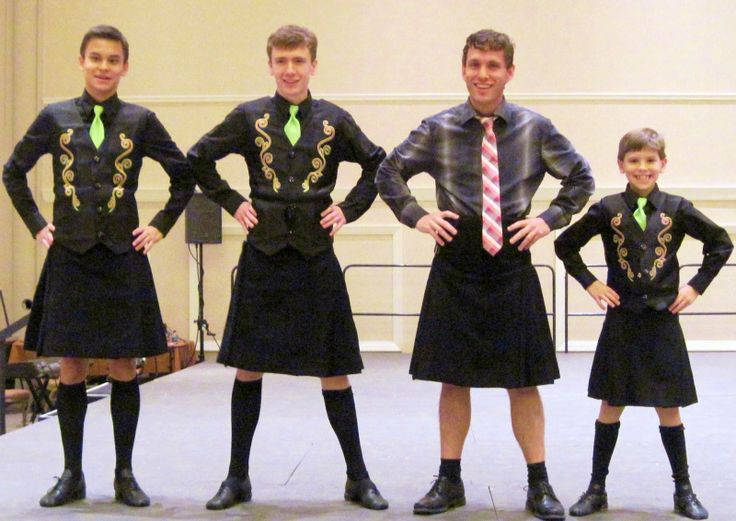 Hands are usually located on the belt or extended at the seams, and swings are made with a leg bent at the knee. It is performed only in hard shoes and is the most difficult to master. Somewhat similar to the reel, the hornpipe is notable for its particular dotted rhythm and emphasis on the first count. It can also be slow and fast.
Set solo dances
A distinctive feature is a special set melody, which can be traditional or author's, and differs in its structure from ordinary Irish music. Under such melodies, unique dance compositions are developed, intended for participation in competitions, which will include complex steps and non-traditional elements. From generation to generation in Ireland, the music and steps of solo sets created in the distant past and called traditional are transmitted.
Irish dancing is not only an amazing charge of positive energy and energy, but also a great way to increase stamina and improve physical fitness. Having mastered the basic elements, you can continue to use lessons for beginners to learn Irish dances, or contact a special studio.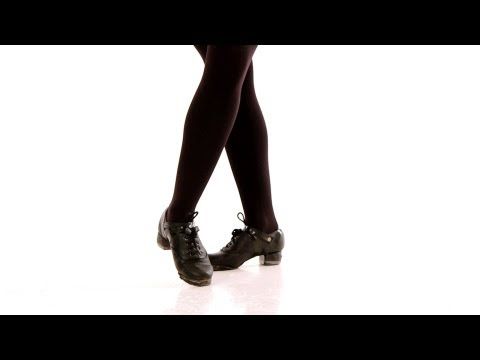 Speed, clarity and rhythm of movements will come with regular practice.
Video lessons
Katrin Selezneva
Teacher of modern and classical dance, participant in international competitions. Teaching activity in dance schools for 8 years.
Irish dancing: features and benefits for the body
In the distant Middle Ages, Irish peasants liked to gather on green lawns to shake themselves up and relax after hard work. The dancers lined up in long lines, danced round dances and even danced with swords...
Irish dance gained world fame after the release of the River Dance and Lord of the Dance shows, as well as after the showing of some foreign films where irish dance was mentioned.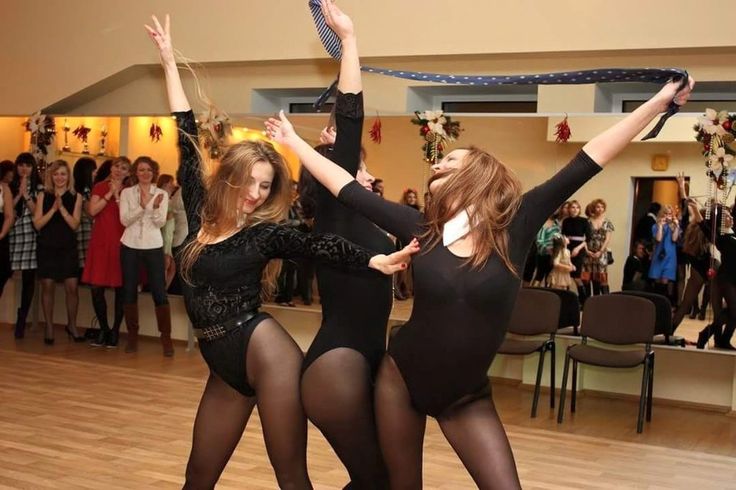 Those who have seen with their own eyes how the dancers, lined up in orderly rows, uninterruptedly beat the stage with their feet in heavy shoes, assure that it is simply impossible to sit still! It makes you want to practice the Irish tap dance yourself. Is it possible?
Of course, yes! Today, Irish dancing is one of the trendy and popular fitness workouts. An ideal option for those who are fed up with shaping, step and want something like that. But before you rush into the dance, it is important to remember that Irish dancing is not just a few hastily learned elements with which you can surprise your friends at the disco. This is a complex system that requires regular training and willpower. For example, to become an Irish dance coach, you need to go through twelve stages of training and devote several years to this business. Only then will you be able to write out Celtic patterns with your feet.
What should you be prepared for?
Irish dance - group.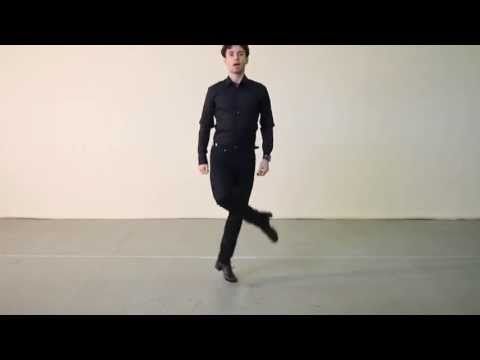 Therefore, in training, you will have to give up any liberties: in collective classes, you will be destined for the role of a cog in a large mechanism. Don't be scared, it's not scary! On the contrary, a group dance gradually develops a sense of partnership, when you feel one whole with other people. Psychologists say that such training is especially useful for those who have difficulty joining the team. Or afraid of communication.
Another curious feature is that it is better not to practice any other dances before starting training. That is, the less prepared you are, the faster you will master Irish choreography.
The thing is that classical choreographic training often gets in the way. In ballet, the feet (as well as the hips) are strongly turned to the sides - here, on the contrary, the legs are always crossed. And forget about the hands.
How's it going?
Training takes place in the middle of a spacious hall, in which there is not a single mirror.
Surprising, isn't it? But the mirror in this dance is superfluous, because it distracts the dancer from the learning process. So you can learn about your mistakes only from the teacher, who clearly monitors each student.
The lesson begins with a 10-15-minute warm-up, during which the main muscle groups are warmed up, and then the elements are worked out. Basically, the load falls on the lower part of the legs: calf muscles, feet.
Movement technique
First of all, you need to get used to a rather unusual posture. The Irish dance is performed on the toes (the dancer raises his heels and stands on his toes), the upper body is motionless, the arms are always lowered. The basic rule is fast footwork.
Hard?
Yes, this fitness is not easy. Burns up to 800 calories per hour of exercise! In this case, the load is distributed evenly.
Alas, it will be difficult for those who have been stepped on by a bear.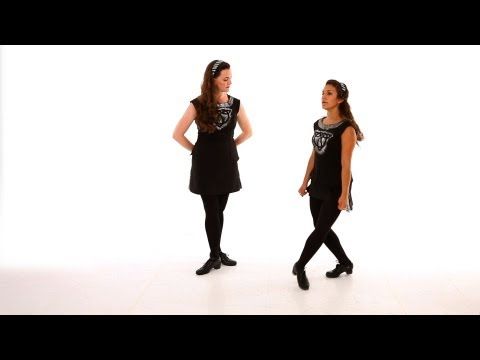 Because Irish music has a clear rhythm and requires the same precise steps. It's important to hit the mark! And in the foot! Therefore, before dancing Irish step, clicking your heels, you will have to memorize all the elements of the dance without music and learn how to beat the count with your feet.
All movements should look light and graceful. And this, to be honest, is not an easy task. Try to rhythmically make elements of breathtaking complexity with your legs, and leave your upper body completely motionless, as if there is nothing difficult for you in this!
"Side" effect
After just a few weeks of training, you will notice how your abs are pumped up and your posture improves. This fitness will give you chiseled calves and smooth thighs.
Suits
What to wear? Imagination draws the dress of a medieval princess. By the way, such fantasies may well come true. Because the costumes of dancers can be safely called a work of art: all the colors of the rainbow, unusual cut and silhouette, lace, embroidery are appropriate here.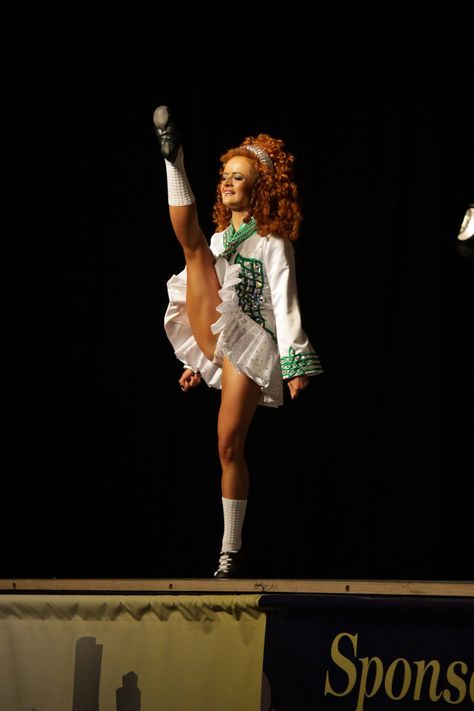 The classic dancer costume in Ireland is as follows: a women's A-line dress with a very stiff skirt above the knee. A train is attached to the left shoulder and right hip with a brooch. On her feet are black or white stockings, high-heeled shoes. The hair of the dancers is curled, sometimes wigs are used, and the hairstyle is decorated with a diadem or an elegant crown. Naturally, we are talking about costumes for concert performances.
For a regular workout, you can wear a top, T-shirt, T-shirt and, of course, breeches. Legs up to the knee must be open, otherwise it will be difficult for the coach to correct possible errors in the position of the legs. Well, at home you can train by throwing on a light short cotton robe or other spacious clothes.
Nothing but advantages
By joining Irish dancing, you will not only learn how to control your body and coordinate movements with unprecedented ease, but also awaken the spirit of competition in yourself.