How to make a belly dance face veil
How to Make Belly Dance Face Veils & Headdresses
Belly dance face veils and headdresses are not strictly necessary to put on a fine performance, but they help to add an element of mystery and mystique. Some belly dancers also believe that wearing a face veil lets them show their true beauty and expressions through their eyes, since the face is concealed. The fabrics you choose for your face veils and headdresses should complement the colors of your dancing ensemble; you might end up making more than one face veil or headdress to go with different dance costumes.
Things You'll Need:
Measuring Tape
Scissors
1/2-Inch Elastic
Rigid Headband
Needle And Thread
Chiffon
Making the Face Veil
Measure your forehead from temple to temple by laying a flexible tape measure across your forehead.
Cut a square of chiffon or other lightweight fabric, 2 inches wider than the measurement you made. So, if your forehead is 8 inches from temple to temple, your fabric piece should be 10 inches wide by 10 inches high.
Hem the fabric square with a 1-inch hem on all sides.
Wrap the measuring tape around your head, at the same level you want the upper edge of the veil to sit, and note the measurement.
Cut a piece of 1/2-inch or narrower elastic that is 2 inches shorter than the measurement you just took. In other words if your head measures 25 inches around, you should cut the elastic to 23 inches long.
Stitch one end of the elastic to the upper right corner of your veil. Stitch the other end of the elastic to the upper left corner of your veil. Now you're ready to slip the veil over your face and secure it by placing the elastic loop behind your head.
Making Headdresses
Select a rigid headband that fits your head. This will be the base of your headdress.
Measure across the top of your head, from the top of one ear to the top of the other ear, with a flexible measuring tape.
Cut a piece of chiffon or other lightweight fabric that is as wide as your head measurement plus 2 inches, and 3 inches longer than you want the headdress to be.
In other words if your head measured 15 inches across from the top of one ear to the top of the other ear, the fabric should be 17 inches wide, and if you want it to be 24 inches long when finished, the fabric you cut should be 27 inches long.
Hem the fabric with a 1-inch hem on all sides.
Wrap the front edge of the fabric around the headband and stitch it to the rest of the fabric, creating a fabric tube around the headband.
Secure a strip of elastic to each end of the headband, if you so desire, to help hold it in place on your head. Depending on what the headband is made of, you can either stitch the elastic into place or hot glue it to the outside edges of the headband.
Tip
Belly dance veils can be made of see-through fabric, to allow a dancer to still use facial expressions as part of the dance, or they can be made of solid fabric to add an element of mystery.



 

 

PHOTO CREDIT: Above photo by John Rickman Photography, San Jose, California.

Ask the Costume Goddess:

by Dina Lydia

 

The Question

Dear Costume Goddess:

Could you tell me the measurement of the normal size veil? I can't afford to buy one, and my friend can make it for nothing. I am just belly dancing for my husband because it is our 7 year anniversary and I want it to be special. Can you help me?

--Tabatha

 

The Costume Goddess Responds

Dear Tabatha,

Your husband is a lucky man!

A "normal"-sized belly dancing veil is 3 yards long. But I recommend using your height as a guide. When the veil is draped around your neck, the ends should be an inch or two off the floor. If you are short (like me), that would be a little less than 3 yards. Some dancers use the 45" width or more, but if you're short, you might prefer prefer 36-40 inches.

For practice or for a beginner, synthetic chiffon is fine, but I have to rhapsodize here about the exquisite floatiness of real silk. The gauze (labeled 4.5mm) or featherweight silk (5mm) is the lightest and floatiest. The 36" width is less costly, of course, than the 45'". It is usually available only in white and needs to be dyed, but silk dyes easily — I've done this at home with several types of dye, including plain old Rit. If you do this, remember that the silk, especially the gauze, will shrink a bit, so buy 1/4 yd extra.

Narrow hem the raw edges by machine as small as possible. If the selvage edges are nice looking (as on silk), leave them as is, but if they're unattractive (like on some synthetics) then narrow hem them as well.

If you choose to add a decoration, don't forget that any trims will add to the weight of the veil and make it less floaty. Also, the back of the veil may be visible, and you don't want unattractive stitching or glue showing. Paillettes and sequins on the edge add sparkle with very little weight, but they can get caught in your hair or costume, if you do a lot of veil work. For these reasons I leave my veils unadorned and let the airiness of the featherweight silk make its own statement.

In this photo, Katia, an expert with veil work, is using an extra-large rainbow-dyed veil.

--The Costume Goddess

 

Additional Comments from Shira

Lisa, a reader of my web site, sent me email after noticing the references to dye on my web site to offer some cautionary advice. She is majoring in costuming in college, and shares some important health warnings to offer about working with dye.

According to Lisa, the popular easy to use kind of dye that is sold in many craft stores contains a chemical that can cause liver cancer when exposed to it over long periods of time. The dye never really sets. When worn next to the skin in humid weather or when sweating, the moisture causes it to absorb into the skin. Because there is nothing to regulate dyeing products, this company was able to change its formula very slightly to keep it from registering as toxic, but it doesn't change the effects. For a veil which brushes the skin only fleetingly, there should be no problem, but it is a risk that people should be aware of.

For this reason it is also very important to read and perform all of the safety measures when dyeing and setting colors. These commonly include wearing a dust mask and latex gloves.

Thank you, Lisa, for sharing this important health information!

 

Related Articles

Other articles on this web site related to veils include:

Making A Semicircular Veil. Written by Shira. Describes how to make a veil in a half-circle shape suitable for one-handed work and double veil.
Making A Rectangular Veil. Written by Shira. Describes how to make a rectangular veil.
Ask the Costume Goddess: Sewing Sequins On By Machine. Tips on using a sewing machine to attach sequins.

How To Make A Narrow Hem. Written by Shira. Describes how to easily make a narrow hem of the type mentioned in this article.

 

About the Costume Goddess

Dina has been sewing for more than twenty-five years (yes, she started as a toddler!)

She's also an artist (Maryland Institute of Art) and perfected her sewing techniques apprenticed to various designers, freelancing for small theaters, restyling vintage garments, and altering wedding gowns.

Dina fell in love with belly dancing costumes upon her very first lesson. Now the pleasure of wearing her own designs, and seeing others wear them, offers as much pleasure as dancing. She's become expert as well in altering those troublesome ready-made Egyptian costumes, and modifying designs to flatter individual figures.

She holds workshops in Seattle to teach design and construction of cabaret costumes, and analysis of figure characteristics. She will also give private lessons, or resize or repair a secondhand costume. She's thus earned her Costume Goddess title.

The Costume Goddess Tells All Costuming Books

Dina has published six books of her own on belly dance costuming as well as writing nearly all the costuming section for The Belly Dance Book. For information on her series of books, The Costume Goddess Tells All, see her web site at www. costumegoddess.com. For reviews here on Shira.net of some of her books, see:

Volume 1: Flattering Costume for Bellydancers. Advice on designing a belly dance costume that will look flattering for your figure type.
Volume 2: Easy Costume for Bellydancers. Explains how to create easy-to-make costume items if you have very little sewing experience.
Volume 3: Cabaret Belt and Bra for Bellydancers. Detailed instructions for making your own bra/belt set. Emphasis on the beaded/sequined look, but some coin information too.
Volume 4: Arm Costume for Bellydancers. Creative ideas for sleeves, armbands, gauntlets, and drapes.
Volume 5: Tribal Toppings for Bellydancers. Cholis, vests, and other tops suitable for U. S. Tribal costuming.
Volume 6: Thrifty Chic for Bellydancers. Transforming thrift shop bargains into belly dance costume pieces.
Volume 7: Headpieces for Bellydancers. Many simple, inexpensive ideas for costuming from the neck up.

Costume Goddess Photos

To view a photo gallery featuring pictures of Dina, costumes she has designed, and her friends, either click on the choices below or visit her web site:

Part 1: Regular Costumes
Part 2: Novelty Costumes

 

The contents of this page are copyrighted 2009 by Dina Lydia. All rights reserved. Unauthorized duplication is forbidden.

 

Copyright Notice

This entire web site is copyrighted. All rights reserved.

All articles, images, forms, scripts, directories, and product reviews on this web site are the property of Shira unless a different author/artist is identified. Material from this web site may not be posted on any other web site unless permission is first obtained from Shira.

Academic papers for school purposes may use information from this site only if the paper properly identifies the original article on Shira.net using appropriate citations (footnotes, end notes, etc.) and bibliography. Consult your instructor for instructions on how to do this.

If you wish to translate articles from Shira.net into a language other than English, Shira will be happy to post your translation here on Shira.net along with a note identifying you as the translator. This could include your photo and biography if you want it to. Contact Shira for more information. You may not post translations of Shira's articles on anybody else's web site, not even your own.

If you are a teacher, performer, or student of Middle Eastern dance, you may link directly to any page on this web site from either your blog or your own web site without first obtaining Shira's permission. Click here for link buttons and other information on how to link.

 
Polina

Reg.
05/20/2004
Message
8

Good day to all!
Tell me, please, advice. I'm going to sew a costume for an Arabic dance. According to the project, crocheted details are conceived in it: tying a top and a skirt, things for arms and legs ... Which threads are better to choose, given that the top should sit in a slip and the top of the skirt too, and movements should not be constrained? It is also assumed that the thread will not be simple, but with a sheen.

Owl

Reg.
04/26/2004
Message
3

Polina, I worked a lot on a knitting machine with Lurex thread. Usually it is a thin flat lurex in 5 or more additions + a lowercase thread or any other for a hook, probably something thicker will do. . As for elasticity, so, in my opinion, everything that is crocheted stretches, If necessary, you can put it on a lining of skin-colored tights. good luck

Polina

Reg.
05/20/2004
Message
8

Owl, hello! Thanks for the answer.
The fact is that I am a complete layman in knitting. What does "Lurex in 5 or more additions" mean? And what does "lower string" mean?

What kind of thread is suitable for this? What materials should be in it and in what ratio? Cotton, elastane, or something else? Advise

Sova

Reg.
05/22/2004
Message
10

Good, what do you have there!
It's me, Owl! Force of circumstances had to re-register.
Polina, lurex is a shiny metallic thread (almost like a Christmas tree rain). It happens every-different, flat, round,
or in the form of a braided cord (in cross section). It can be any color, any thickness and texture. As a rule, it is not used in its pure form, but is added to the main thread. But this, as a rule, and a costume for oriental dances is not the right thing.
So, if you take only lurex, then the product will get tough and not pleasant to the body. And if you mix it with any other thread, you can get 1) softer
2) denser
3) more textured fabric
It all depends on which thread you choose as an additional thread and the ratio of it and Lurex. For example, 5 threads of Lurex and one thread for machine stitch number 75, this is suitable for knitting machines. For the hook you need something thicker, I advise you to decide in the store, having different types of threads in your hands is easier to determine in the choice. good luck

Arabica

Reg.
05/09/2004
Message
31

Polina, our girl at the dance brought a crocheted belt, there are also beads with monists. I can take a photo. Many, following the example, have already been linked with us. I also tied it, only the monist remains to be sewn on ;-)

Marusya

Reg.
10/10/2003
Message
253

Awards: 1


Of course, take a picture, pliiiiz!
I am also having problems making the belt now, and the hook looks very original for sure!

Afonea

Reg.
02/03/2004
Message
521

Awards: 1


Oh girls, I want that belt too! In general, I really like to have an original belt for each item, but there really is nothing to buy from us.

Arabica

Reg.
05/09/2004
Message
31

Well, it's more like a rehearsal belt to make the coins feel
But the idea can be borrowed into real life.
http://www.7ya.ru/photos/private-showphoto.aspx?RubrID=8057&PhotoID=371522

Brunya

Reg.
24.04.2006
Message
973

and this is my new scarf belt. coins were not supposed - the teacher does not allow ... but the sequins also look good

Magic Pen

Reg.
06/09/2006
Message
2

Oza, you got very beautiful belts, you can't take your eyes off. And you do not tell me how you attached the coins. Are they already attached to the finished product (tied) or tied?

Katerina Kes

Reg.
05/23/2006
Message
1984

Thank you

Oza!

amori

Reg.
11/08/2006
Message
30

I saw very good. beautiful belly dance belts. Type of knitted scarf, mesh, with glass beads. Does anyone have a description?
Or any ideas?
As I understand it, glass beads must be strung on a nitra, and then knitted in the process?

Fata Morgana

Reg.
11/22/2006
Message
365

I saw in the store, in my opinion there is an ordinary fillet and sequins.
Here is a crochet scarf, only the corner needs to be made dumber.
to photo hosting →

amori

Reg.
11/08/2006
Message
30

I saw

at the girl's, in my opinion there is a bugle strung there. I didn't immediately consider it, but now I'm thinking about it ...)

Pretty Lady

Reg.
24.07.2006
Message
1662

I saw such scarves in advertisements in "glossy" magazines. It also seems to me that beads are strung on the yarn. Along the short edges, the kerchief was decorated with a fringe of yarn of the same color as the kerchief itself.
A weeping bride or two attempts to have a successful wedding
Tags
Bouquet Groom Marriage Ring Husband Bride Wedding Ceremony
It just so happens that in my lifetime I can count two whole terrible weddings. It would seem that if the wedding day does not start very well, it is better to cancel everything right away. But innate perseverance and upbringing did not allow him to yield to the signs of fate. Unfortunately.
© Depositphotos
Let me start by saying that I have never dreamed of a wedding. Unlike other girls, I preferred to avoid unnecessary attention. But when it comes to an event like a wedding, personal preferences go by the wayside.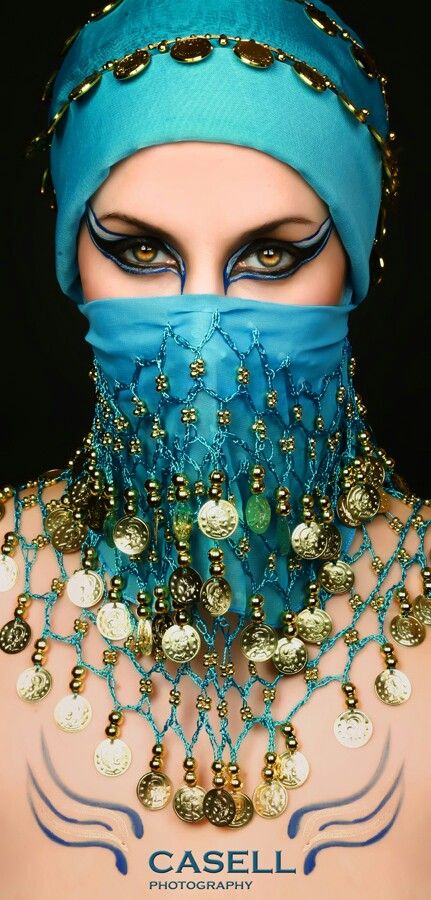 After all, everything "should be like with people."
Wedding № 1. Crying bride and accident
Dress and veil had to be rented. Shoes and jewelry left over from graduation. The only pleasant thing I remember from that wedding was a bouquet from my florist friend.
And here I am walking along the red carpet of the sad registry office to the frustrated march of Mendelssohn. Relatives are around, and ahead of me is a tired-looking woman with a "challah" and her mournful speech about ships, voyages and family life. I had the feeling that the ship of my mind was swallowed by the fog.
© Depositphotos
After the registry office, we went to local attractions. It was raining that day. The role of the driver was a witness who took the car from his father. After a couple of kilometers we had an accident. Fortunately, of all of us, the bouquet suffered the most, which scattered around the salon, and I, quietly sobbing, gathered the flowers into a bouquet.
The first symbolic picture of adult life, one might say.
Picking up my skirt, I stepped out into the rain and saw a line of slowing cars trailing behind us. If it were today, most people would grab their cameras and start filming what is happening - this kind of content is not often seen. Instead, I became the subject of sympathetic looks. And I didn't care what they saw: a crying bride in the rain holding the remains of a bouquet in her hand.
© Depositphotos
As a result, the husband and the witness with his girlfriend went to the police station. And the last thing I remember is how the witness and I were driven home in a police car. Luckily, there was no feast.
Wedding № 2. Belly dancing and other registry offices
The second time I decided on such an adventure at the age of 25. This time I decided that everything would be my way, which is why I met a lot of misunderstanding from everyone. The dress I wanted was not the one that was offered to me (that is, the same as the previous one).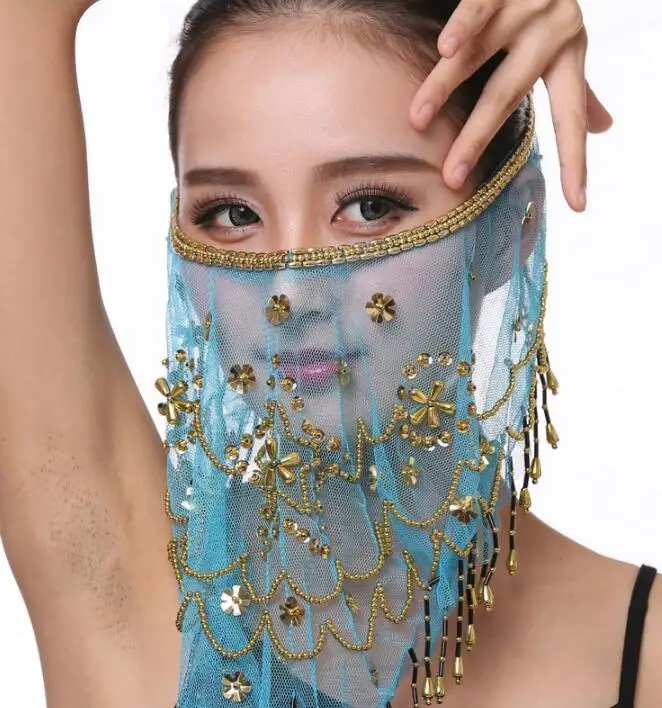 I had to demand a ring to my liking in a jewelry store in defiance of an obsessive saleswoman. Thank you, it was already subtle and elegant. Now give me that wide one.
The bridesmaid offered to sign in the same registry office as last time. After all, it's more convenient for everyone. But no. I've been there twice already and going back a third time is somehow embarrassing.
© Depositphotos
This time we had a limousine with a chauffeur who claimed to have recently driven Leonardo DiCaprio in it. I just nodded. The main thing is that we arrive normally, to which the driver looked at me in bewilderment.
The next registry office turned out to be much more presentable than the previous one. The woman with the folder was already without a monumental hairstyle and much friendlier, the music played on the record. I was the one who broke the rules. At the moment when I was supposed to put the ring on the groom's finger, it fell to the floor.