Learn how to line dance videos
Line dancing lessons online - How to line dance steps
Line dancing is one of the most fun county dances out there because you can do it anywhere, and you do not need a partner! Line dance steps can vary greatly as there are a million of combinations that you can learn. Here is a video that will help you learn how to line dance online. This is a great combo you can do at events, parties and other functions. Below we included a few line dance video lessons to help you learn.
Line dancing Lessons – Mini video series
Move #1: The cupid shuffle move:

Text summary of the move:
The cupid shuffle is one the easiest line dance steps that you can learn. It starts with 8 counts of side steps to the right, with the last step being a touch (no weight change). Then repeat the same 8 counts to the left.
Then you do 8 counts of "heel steps" in place. Lastly, you do 8 counts of stepping in place to turn 1/4 to the left. Now repeat the same steps all over facing the new wall.
Move #2: "The wobble" line dance move:

Text summary of the move:
This move starts with a jump forward and wigling/grooving then you jump back and again wigling/grooving in place. Then you wobble your hands to the left and then wobble your hands – you can put your own style into it! Then you will do a simple cha cha step where you fowrwad, back and cha cha cha in place, Again – forward, back and cha cha cha in place. From there you are just going to do rhythmical steps in place to turn and face another wall. Then you start all over again.
Move #3: The cowboy boogie

Text summary of the move:
This line dancing step starts with a "grapevine" step to the right (side, behind and side) with a "hitch" (knee up) at the end.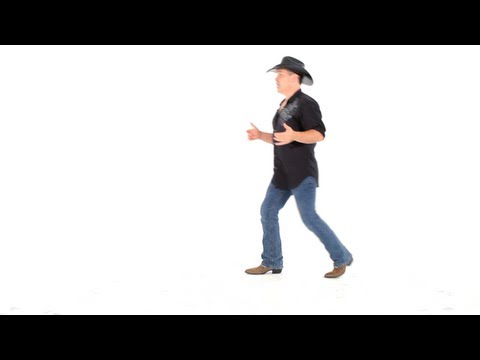 Then repeat the same "grapevine" step to the left and do the hitch again. Then 1 step forward and hitch, 1 step foward and hitch. Now you step back for 3 counts and hitch at the end. Then you going to "boogie" with the hips, which just means you going to do a small hip movement forward and back, then you turn 1/4 turn to face the new wall and hitch. Then do the same steps facing the new wall.
To help your line dancing, you may also want to learn how to country dance. Furthermore, Ballroom dance lessons will also help you to develop balance and coordination.
Tips for getting better better in Line dancing:
1. Learn the counts. Line dancing is not hard when you can count the entire choreography as you do it. Each single step, hip movement, or wobble has to be timed to the music.
2. Distinguish between a "step" and a "touch". A step is when you change your weight on the foot and a touch is when you do not change weight on the foot. Touches are very commonly used to switch directions so make sure you know when its a touch versus a step.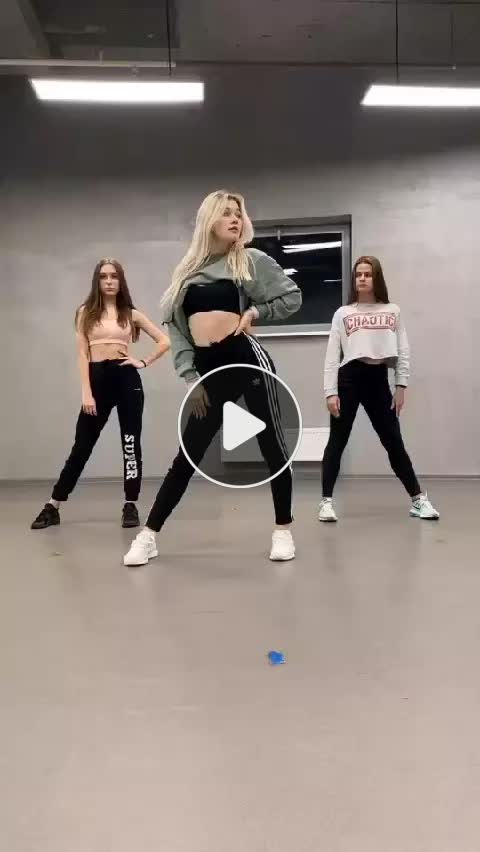 3. The magic is in between the steps. While the steps and the counts are set, the way you dance in between is what counts. Put your own style into the steps. You can do many different things with your hips, upper torso and arms to stand out.
Want to learn more dancing?
Visit Learntodance.com for other dance lessons.
Other Dance styles:
Tap Dance Steps
How to Salsa dance
Ballet dance terms
Ballroom dance lessons
How to dance at a club
Belly dancing lessons
How to dance hip hop
20 Beginner Line Dances You Need to Know! – Country Dancing Tonight
The Slappin' Leather Line Dance
Please enable JavaScript
The Slappin' Leather Line Dance
Since becoming introduced to the country dance scene a couple of years ago I have found much happiness in learning to dance and over time becoming a better dancer. If you are new to the country bar dance scene, I know how you feel! At first, it is equal parts intrigue and intimidation, exciting and terrifying! But don't worry it will all work out!
You can divide all the dancing into 2 groups: partner and line dancing, and what follows here is a good round-up of the most popular and easiest beginner line dances out there.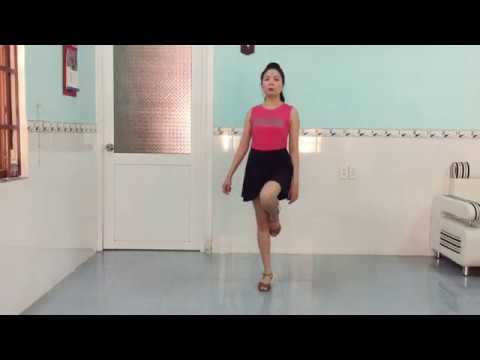 Learn some of these and you'll be set to get out on the dance floor every time you go out! Starting with the most common and easiest and working down… But all these are very beginner line dances.
Here's my list of 20 beginner & popular line dances you will encounter: (click on them to pop down to each one).
1. Cupid Shuffle
2. Wobble
3. Electric Slide
4. Power Jam
5. Cowboy Hustle
6. House Party
7. Watermelon Crawl
8. Black Velvet
9. Boot Scootin' Boogie
10. Two-Step (the line dance-not the partner dance!)

11. Good Time
12. Linda Lu
13. My Maria
14. Rock Me
15. A Little Bit Lit
16. Slapping Leather
17.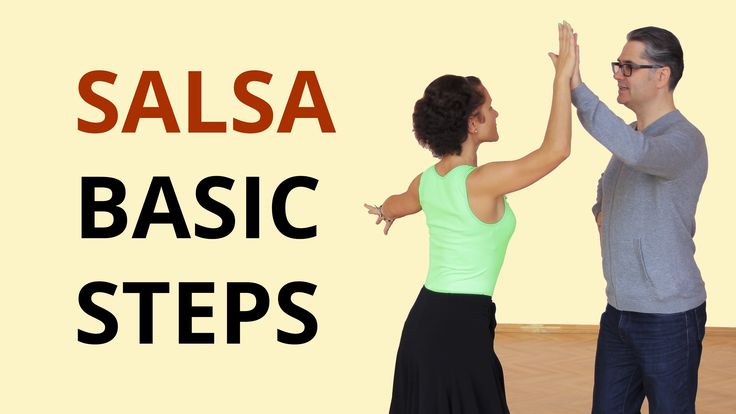 Outlaw
18. Tush Push
19. Country Girl Shake
20. Ten Step (this is actually not done in lines!)
1. Cupid Shuffle
| | | |
| --- | --- | --- |
| Count: 32 | Wall: 4 | Level: Very Beginner |
Choreography: Bernard Bryson (Cupid)
Music: Cupid Shuffle by Cupid
Step Sheet: Click here to download.
Cupid Shuffle was choreographed by the singer Cupid and created simultaneously with his song The Cupid Shuffle that was recorded in 2006. When he set out to create it, it was with the exact intention of creating a line dance classic without genre, that everyone could dance to. He came up with the dance in the studio while making up the song.
That is all history! While the song isn't a country song, this line dance has to be my lead off, since its arguably the most popular and one everyone has danced to (at bars, weddings, schools).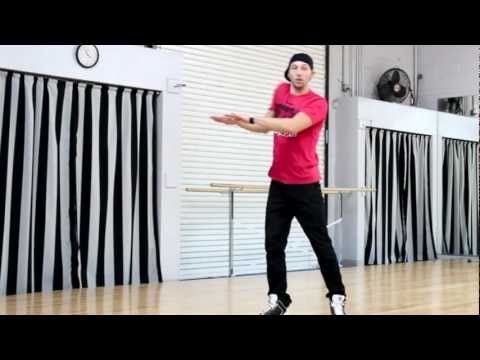 It is particularly easy since the lyrics tell you what to do next! "To the right, to the right, to the right, to the right… To the left, to the left, to the left, to the left… Now kick…" so, no excuses, you can do this! But download the step sheet if you are worried!
https://youtu.be/iJH6Ce588McVideo can't be loaded because JavaScript is disabled: How to Do the Cupid Shuffle | Line Dancing (https://youtu.be/iJH6Ce588Mc)
Demo & Teach Video
2. Wobble
| | | |
| --- | --- | --- |
| Count: 32 | Wall: 4 | Level: Beginner |
Choreography: V.I.C. Brentnell
Music: Wobble by V.I.C.
Step Sheet: Click here to download.
The Wobble is another non-country line dance that is about as popular as the Cupid Shuffle. And another line dance created by the musical artist! Its very fun and always a crowd-pleaser.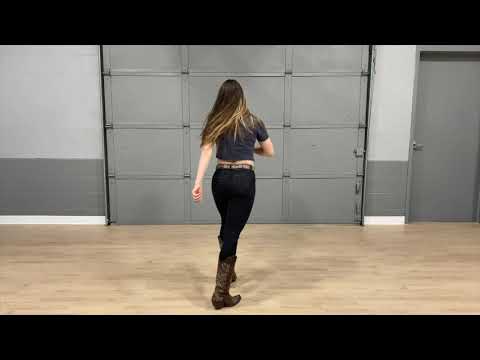 It is very common to see people doing the Wobble at weddings and parties as well as a local country bar where it is sure to get everyone out on the dance floor. The Wobble can get a little long though with the song lasting over 5 minutes. A lot of jumping!
https://youtu.be/oeS1usUnkxkVideo can't be loaded because JavaScript is disabled: How to Do the Wobble | Line Dancing (https://youtu.be/oeS1usUnkxk)
Demo & Teach Video
---
3. Electric Slide
| | | |
| --- | --- | --- |
| Count: 18 | Wall: 4 | Level: Beginner |
Choreography: Ric Silver (1976)
Music: Electric Boogie by Marcia Griffiths (with scores of alternates, including Achy Breaky Heart by Billy Ray Cyrus and Fast As You by Dwight Yoakam)
Step Sheet: Click here to download.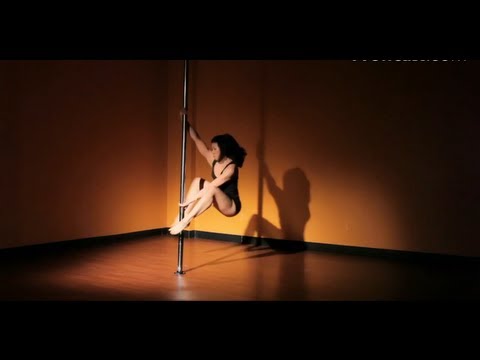 While the Electric Slide was originally choreographed in 1976, it was Marcia Griffiths song Electric Boogie that gave it popularity. It was in 1989 when it really took off and for ten years was listed as the number one dance in the world! Today there are many songs used to dance the Electric Slide to. Achy Breaky Heart is a popular go-to at a country bar, but so many others work great. It is simple enough here's the steps:
1. Grapevine right. Take one step right with your right foot.
2. Grapevine left. Take one step left with your left foot.
3. Rock forward and back with a toe-touch. Step back with your right foot, then bring your left foot to meet it.
4. Quarter-turn left and begin again…
It's pretty easy (once you know it!). I've only known the Electric Slide for a couple of years and I did need a video to get that rock, toe touch, and quarter-turn all timed right.
Another great thing about line dancing, especially with an easy one like the Electric Slide is that, as you get good, you can "play" adding in turns, etc. to have fun, make it your own and show-off a little on the dance floor.
https://youtu.be/WwFFfWxAWlEVideo can't be loaded because JavaScript is disabled: Electric Slide (Line Dance) – Demo & Teach (https://youtu.be/WwFFfWxAWlE)
Demo & Teach Video
---
4. Power Jam (San Diego Version)
| | | |
| --- | --- | --- |
| Count: 24 | Wall: 4 | Level: Beginner |
Choreographer: Lynn Bryant
Music: American Muscle by Canaan Smith (and countless others!)
Step Sheet: Click here to download.
Power Jam is a pretty common call-out and is aptly named. It's pretty fast-paced and the slides and heal taps and then the hop at the end that most people do is all great fun.
This is a good one to get under your belt and a live band is for sure going to have some songs for it.
There are a couple of slight variations I've noticed with Power Jam. Firstly, for the first two heel-taps to the front and toe-taps to the back, most people just do one tap and hold it for the extra beat. Secondly, at the end of the dance instead of the little hop, you can also just stomp the left foot.
https://youtu.be/JoN8oqFSDzEVideo can't be loaded because JavaScript is disabled: Power Jam (Line Dance) – Demo & Teach (https://youtu.be/JoN8oqFSDzE)
Demo & Teach Video
---
5. Cowboy Hustle
| | | |
| --- | --- | --- |
| Count: 32 | Wall: 4 | Level: Beginner |
Choreographer: Unknown
Music: What the Cowgirls Do by Vince Gill
Step Sheet: Click here to download.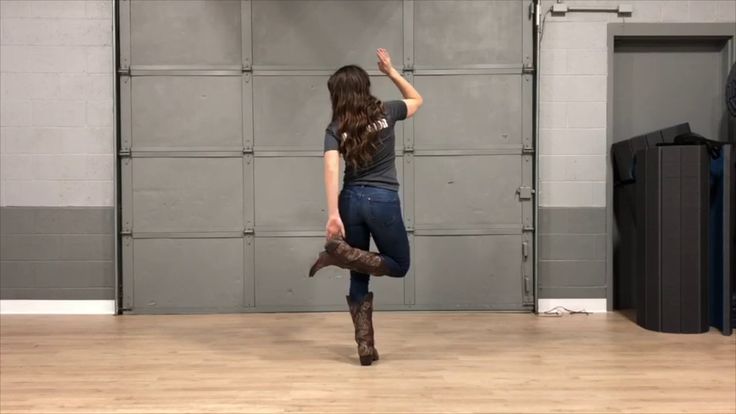 Cowboy Hustle is another great fun, fast and easy line dance not too unlike the Power Jam. In fact, I've been confused and switched these for each other at times. They both tap out the right heel forward and behind, so watch out for that! Like the Power Jam, Cowboy Hustle can go with many songs and will get called out commonly.
https://youtu.be/RbfH7vjwQ_IVideo can't be loaded because JavaScript is disabled: Cowboy Hustle (Line Dance) – Demo & Teach (https://youtu.be/RbfH7vjwQ_I)
Demo & Teach Video
---
6. House Party
| | | |
| --- | --- | --- |
| Count: 24 | Wall: 4 | Level: Beginner |
Choreographer: Jessica Short and Kerry Kick (2014)
Music: House Party by Sam Hunt
Step Sheet: Click here to download.
House Party is a favorite one at The Ranch in Anaheim and after all, it is co-choreographed by Kerry Kick one of the weekly instructors there.
It has a very current feel, danced to Sam Hunt's song House Party. It feels like a lot of spinning to me since besides two step-turns there are 4 turns and shuffles (to make the four walls of the house!) But its always a fun one with a full floor. During those 4 turns and shuffles people hold up and touch their hands to look like a house, kind of reminds me of YMCA!
https://youtu.be/dNduEuIMcScVideo can't be loaded because JavaScript is disabled: "House Party" Dance Lesson (https://youtu.be/dNduEuIMcSc)
Demo & Teach Video
---
7. Watermelon Crawl
| | | |
| --- | --- | --- |
| Count: 40 | Wall: 4 | Level: Beginner / Intermediate |
Choreographer: Sue Lipscomb
Music: Watermelon Crawl by Tracy Byrd
Step Sheet: Click here to download
Watermelon Crawl is a beginner/intermediate, but is also super common and popular and a lot of fun.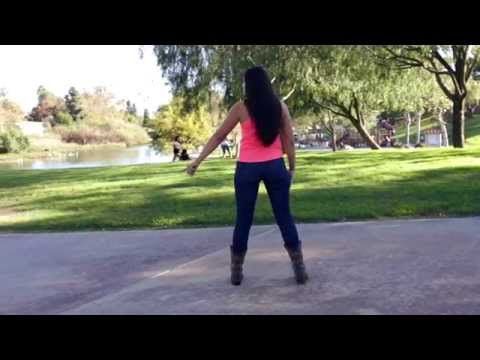 One small tip to learning this one that helped me was to just ignore the two 1/2 turns at the end of the dance just wait for everyone to stop turning and you'll be a little more ready to start the beginning of the dance again with everyone.
The fun part of this dance, of course, is the stepping out to the right and then sliding back. I think that part is supposed to be the "watermelon crawl." And the song, of course, has a good message: "If you drink, don't drive…do the watermelon crawl." Click on the video below to see Ranch dance instructor Shelly Graham demo the dance!
https://youtu.be/qW8Yh0WKvDQVideo can't be loaded because JavaScript is disabled: Watermelon Crawl – Line Dance (Demo) (https://youtu.be/qW8Yh0WKvDQ)
Demo Video
---
8. Black Velvet
| | | |
| --- | --- | --- |
| Count: 40 | Wall: 1 | Level: Beginner |
Choreographer: Linda De Ford
Music: Black Velvet by Robin Lee
Step Sheet: Click here to download.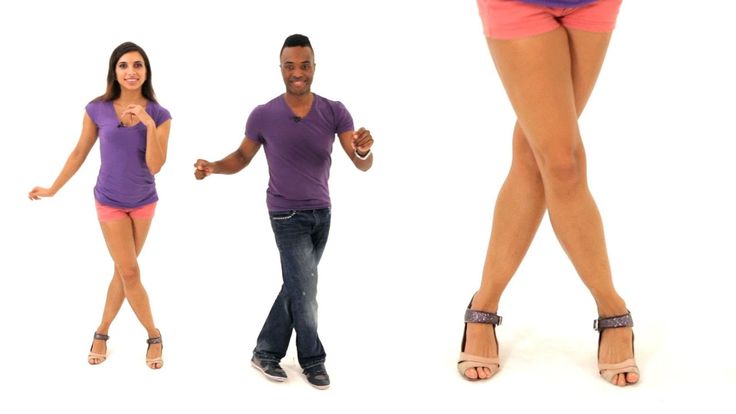 Black Velvet is also a very common line dance and while a beginner line dance, this one was pretty intimidating to me at first. This line dance was my first exposure to "contra" line dances. Contra line dances are dances where every other line of dancers is facing the opposite direction, or the lines start facing each other and then move past each other.
It can be a lot of fun since typically there's a lot of high-fives happening as you glide past your friends. But for the beginner, it looks pretty messed up.
Who do you follow? The people to your left and right are faced opposite you! So, just look to the next row at the person going in your direction and follow them! This ends up being really fun and it actually is pretty easy! Check out the video or download the step sheet to give it a try.
https://youtu.be/j_PELRa0cFwVideo can't be loaded because JavaScript is disabled: Black Velvet Line Dance (https://youtu.be/j_PELRa0cFw)
Demo & Teach Video
---
9.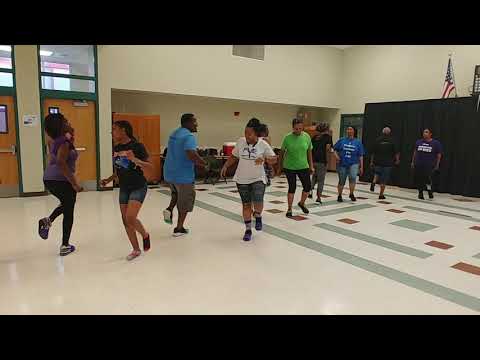 Boot Scootin' Boogie
| | | |
| --- | --- | --- |
| Count: 32 | Wall: 4 | Level: Beginner |
Choreographer: Tom Mattox & Skippy Blair
Music: Boot Scootin' Boogie by Brooks & Dunn
Step Sheet: Click here to download.
Boot Scootin' Boogie is actually a line dance not often seen in So. Cal. but is one I wish was. While I'm a recent convert to the country dance scene, I'm a long-time country music fan and I had wondered, "Hey, what about Brooks & Dunn's Boot Scootin' Boogie?" I wondered if there was a line dance for a great classic that talks about line dancing! Well, sure enough, there is! In fact on the Copperknob website, there are 3 pages of step sheets to different versions of dances to the song!
If you love Brooks & Dunn as much as me and you want to have this one under your belt.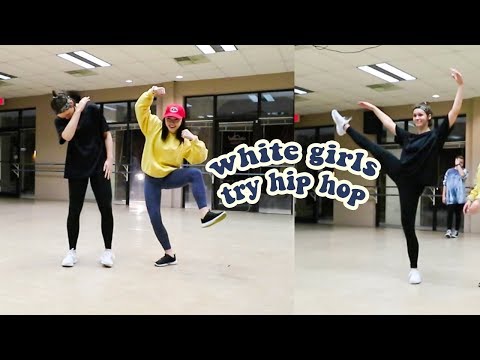 On YouTube Bill Bader's version is pretty common but in So. Cal. I've only seen people dance the Tom Mattox & Skippy Blair version. They both are 32 counts, but this one's more of a beginner line dance.
https://youtu.be/Z9AXp61DNxQVideo can't be loaded because JavaScript is disabled: Boot Scootin Boogie (https://youtu.be/Z9AXp61DNxQ)
Demo & Teach Video
---
10. Two-Step (line dance)
| | | |
| --- | --- | --- |
| Count: 16 | Wall: 4 | Level: Very Beginner |
Choreographer: Robert Royston – Dance Y'All Crew (2013)
Music: Two-Step by Laura Bell Bundy featuring Colt Ford
Step Sheet: Click here to download.
The Two-Step line dance is not to be confused with the Two-Step partner dance! As explained in the video below from "Dancin' with Patti" this is from the music video by Laura Bell Bundy found on YouTube.
With only 16 counts this is a very beginner line dance. Reminds me a little of the Cupid Shuffle.
Fun fact: Robert Royston also more recently choreographed the line dance seen in Midland's Mr. Lonely music video. So, another music video that people have now learned a line dance from.
https://youtu.be/xPL9kb0espsVideo can't be loaded because JavaScript is disabled: Two Step Teach and Demo (https://youtu.be/xPL9kb0esps)
Demo & Teach Video
---
11. Good Time
| | | |
| --- | --- | --- |
| Count: 48 | Wall: 4 | Level: Improver |
Choreographer: Jenny Cain
Music: Good Time by Alan Jackson
Step Sheet: Click here to download.
Good Time, you'll notice is actually not considered a beginner line dance! But it is very common and if you stick with it I think you'll get it down pretty quick.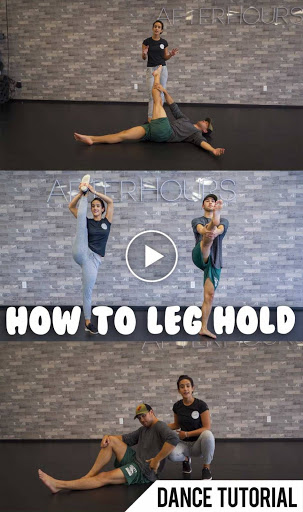 The highlight to me is the toe-taps & rolling grapevines, first to right and then repeated (mirrored to the left).
Fun fact: In Alan Jackson's music video of Good Time it shows him singing out on the road and trying to set the record for the longest line dance. 22 miles long it says at one point! There are different opinions about whether it's true or not, some say it was a real honest attempt, but falls short of the actual record set in China. Please leave a comment if you know the real facts!
https://youtu.be/SyjibcFZlQIVideo can't be loaded because JavaScript is disabled: Good Time line dance (https://youtu.be/SyjibcFZlQI)
Demo & Teach Video
---
12. Linda Lu
| | | |
| --- | --- | --- |
| Count: 48 | Wall: 4 | Level: Improver |
Choreographer: Neil Hale
Music: Linda Lu by Ricky Van Shelton
Step Sheet: Click here to download.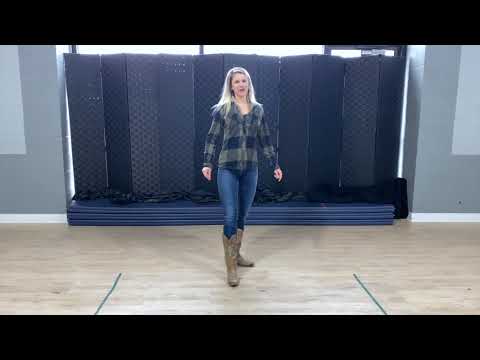 Linda Lu is also another super common line dance called out and at 48 counts is aptly called by Copperknob an upper-beginner/intermediate line dance. This isn't a favorite of mine w/ the "out-outs," "in-ins." Maybe it's just me!
https://youtu.be/Fh9ICn_wgkMVideo can't be loaded because JavaScript is disabled: Linda Lu line dance (walk-through) (https://youtu.be/Fh9ICn_wgkM)
Teach Video
https://youtu.be/hp0PLikxAE0Video can't be loaded because JavaScript is disabled: Linda Lu line dance (demo) to Delbert McClinton's Linda Lu (https://youtu.be/hp0PLikxAE0)
Demo Video
---
13. My Maria
| | | |
| --- | --- | --- |
| Count: 32 | Wall: 4 | Level: Beginner / Intermediate |
Choreographer: Mike Camara & Dan Albro (1996)
Music: My Maria by Brooks & Dunn (a Cha-Cha at 136BPM)
Step Sheet: Click here to download.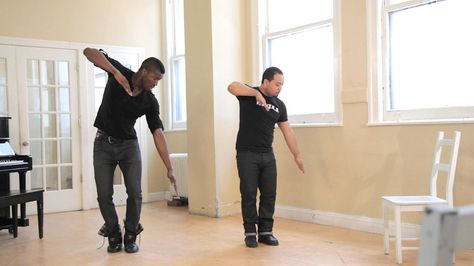 My Maria is another beginner / intermediate, but at 32 counts not too hard. This is a great line dance to another great classic Brooks & Dunn song. The unique thing is that it is a Cha-Cha line dance. The Shuffles between alot of the steps are 3 steps: Cha-Cha-Cha. The pivot-hooks are a lot of fun too.
https://youtu.be/Ggb4b9m7owIVideo can't be loaded because JavaScript is disabled: My Maria Line Dance Instruction (https://youtu.be/Ggb4b9m7owI)
Teach Video
https://youtu.be/TwsoB_UamOcVideo can't be loaded because JavaScript is disabled: My Maria (https://youtu.be/TwsoB_UamOc)
Demo & Teach Video
---
14. Rock Me
| | | |
| --- | --- | --- |
| Count: 32 | Wall: 4 | Level: Beginner / Intermediate |
Choreographer: Donna Manning & LeAnne Lesmeister (Mar 2013)
Music: Wagon Wheel by Darius Rucker
Step Sheet: Click here to download.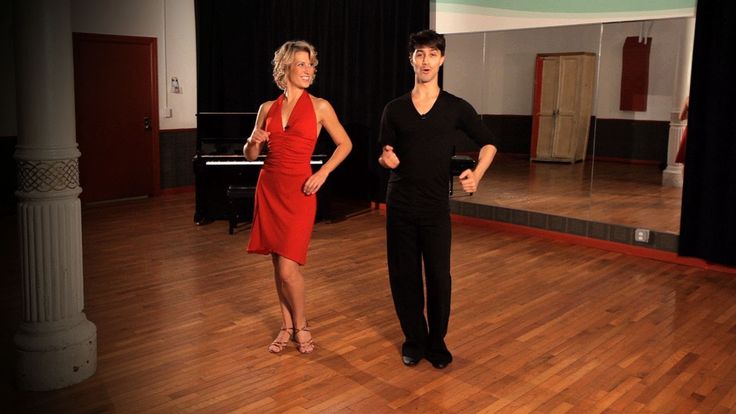 Rock Me is my favorite line dance! I am a big Darius Rucker fan and his song Wagon Wheel is a great song. The rocking steps choreographed to "Rock Me" throughout the dance is pretty cool. I don't see it called every night but it should be! So good!
https://youtu.be/j_P9IosMvSkVideo can't be loaded because JavaScript is disabled: Rock Me Teach and Demo (https://youtu.be/j_P9IosMvSk)
Demo & Teach Video
---
15. A Little Bit Lit
| | | |
| --- | --- | --- |
| Count: 32 | Wall: 4 | Level: Beginner + |
Choreographer: Rob Fowler (2017)
Music: Lit by Trace Adkins
Step Sheet: Click here to download.
A Little Bit Lit is a dance that is taught a lot on the weekends at the Ranch Saloon. A good one for beginners. And like some other line dances on this list just a really great country song to dance to.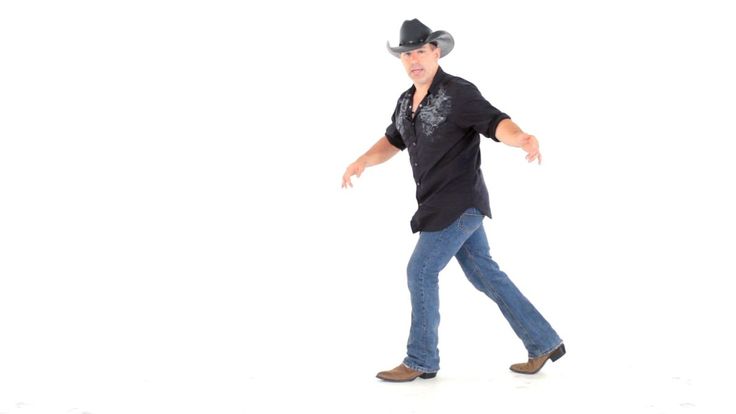 Lyrically the song Lit is amazing. A fast and fun song. Included below is the lyric video!
https://youtu.be/mOJNH_8ojHYVideo can't be loaded because JavaScript is disabled: A Little Bit Lit – Line Dance (Dance & Teach in English & 中文) (https://youtu.be/mOJNH_8ojHY)
Demo & Teach Video
https://youtu.be/mAJTe-6fVaYVideo can't be loaded because JavaScript is disabled: Trace Adkins – Lit (Lyric Video) (https://youtu.be/mAJTe-6fVaY)
Trace Adkins Lyric Video for Lit
---
16. Slappin' Leather
| | | |
| --- | --- | --- |
| Count: 40 | Wall: 4 | Level: Beginner |
Choreographer: Gayle Brandon (California modified version, 2016)
Music: Footloose by Kenny Loggins and Blake Shelton (alt: T.R.O.U.B.L.E. by Travis Tritt)
Step Sheet: Click here to download.
Slappin' Leather is a very famous line dance that is considered a beginner dance.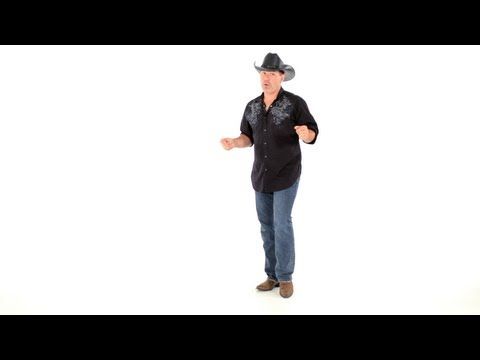 You can dance this to the Footloose song from the movies, but the movies actually didn't have Slappin' Leather as part of their choreography. The Footloose movie features the more advanced line dance Fake ID. Click here to go to my post that talks all about that.
Slappin' Leather has a part in it (the Slappin' Leather part!) that seems pretty intermediate and takes some coordination! But the dance is just too fun and famous not to include it here. This dance is going to pretty much get called almost every night depending on the club your at. There are many variations of it throughout the world, but the step sheet and the video here are the So. Cal. version.
Fun Fact: Slappin' Leather was used in an episode of the TV Show Pretty Little Liars.
https://youtu.be/aFyOaX5Pr4gVideo can't be loaded because JavaScript is disabled: Slapping Leather (Line Dance) – Demo & Teach (https://youtu.be/aFyOaX5Pr4g)
Demo & Teach Video
---
17.
Outlaw
| | | |
| --- | --- | --- |
| Count: 32 | Wall: 4 | Level: Beginner |
Choreographer: Suzanne Wilson (Norco, CA Style)
Music: Whiskey Drinkin' S.O.B. by Mikel Knight
Step Sheet: Click here to download.
Outlaw is a pretty popular dance but is one of the line dances out there that isn't to a country song. Country rapper Mikel Knight doesn't really fit at all in my opinion of what country music and country dancing is about, but people love the dance!
https://youtu.be/jsUIUT7GY8sVideo can't be loaded because JavaScript is disabled: The Outlaw (Line Dance) – Demo & Teach (https://youtu.be/jsUIUT7GY8s)
Demo & Teach Video
---
18. Tush Push
| | | |
| --- | --- | --- |
| Count: 40 | Wall: 4 | Level: Beginner / Intermediate |
Choreographer: Jim Ferrazzano (1979)
Music: Chattahoochee by Alan Jackson
Step Sheet: Click here to download.

Tush Push has been called the most popular line dance in the United States for the last 20 years! There's a great story about how Jim Ferrazzano came up with the dance over a period of time, to check it out click here. One thing interesting is that it's kind of 2 dances in one. This is because it was only 1/2 written for months. When completed, the final steps were cha-cha steps setting them apart from the first part of the dance.
Note: When you download the Step Sheet you'll notice there are 6 options included on the 2nd page!
https://youtu.be/VRbR1VRRfE8Video can't be loaded because JavaScript is disabled: Tush Push (Line Dance ) Walkthrough ( All Classes Through City Of Clovis ) (https://youtu.be/VRbR1VRRfE8)
Teach Video
---
19. Country Girl Shake
| | | |
| --- | --- | --- |
| Count: 32 | Wall: 4 | Level: Improver |
Choreographer: Michele Adlam & Maria Hennings Hunt (2011)
Music: Country Girl (Shake it for Me) by Luke Bryan
Step Sheet: Click here to download.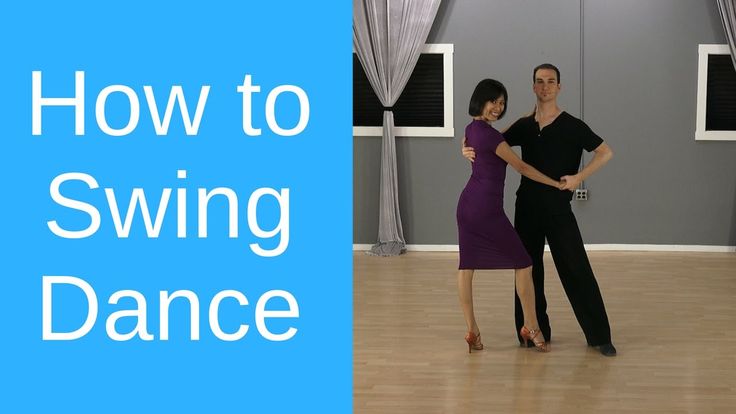 Country Girl Shake is another really popular line dance. There are a few variations out there, but I think this demo and Teach video along with the step sheet will get you really close to whatever you might see.
https://youtu.be/SuXbB_Lm4zMVideo can't be loaded because JavaScript is disabled: Country Girl Shake (Line Dance) – Demo & Teach (https://youtu.be/SuXbB_Lm4zM)
Demo & Teach Video
---
20. Ten-Step
| | | | |
| --- | --- | --- | --- |
| Count: 18 | Wall: 0 | Level: Beginner | Line / Partner |
Choreographer: Unknown
Music: Devil Went Down to Georgia by the Charlie Daniels Band
Step Sheet: Click here to download.
The Ten-Step is actually not a line dance! The Ten-Step would really be considered a partner dance.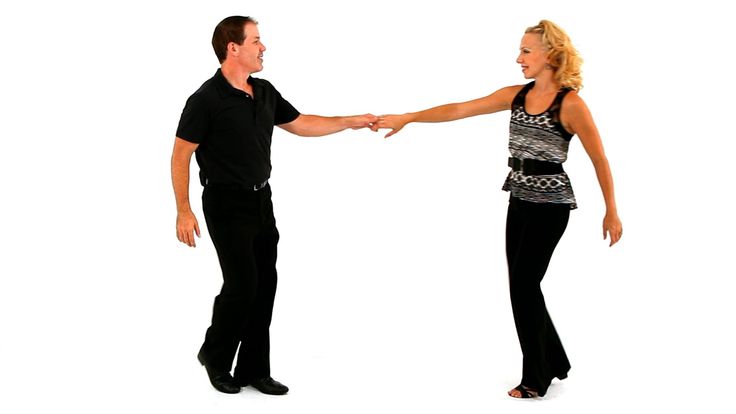 As such, you can dance it with a partner, but it is commonly danced individually and so much fun that I wanted to include it. It is also easy! Like most partner dances it is danced in a circle (counter-clockwise) on the dance floor.
One common song to hear when it is called is Devil Went Down to Georgia. The beat is fast and its a lot of fun when the band speeds up the tempo toward the end to challenge both the fiddle player and the dancers to keep up, 'til, of course, they can't!
So, if dancing with a partner, you do so in the sweetheart position or just holding hands. But, if individually you get the fun option to spin during the shuffle steps that occur between the "10-step" part. (altogether it is an 18 count dance).
And if by chance you watch the video below taken at the Cowboy Palace in Chatsworth and struck by the particular magic and charm of this scene click here to read the recounting of my experience there. It truly is an awesome country dance bar.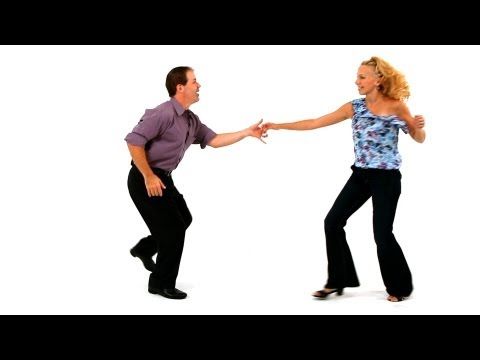 https://youtu.be/RBA2apxSMo8Video can't be loaded because JavaScript is disabled: Ten Step – Danse country partner (https://youtu.be/RBA2apxSMo8)
Demo Video
https://youtu.be/0dhY6g4kACIVideo can't be loaded because JavaScript is disabled: Devil Went Down to Georgia (https://youtu.be/0dhY6g4kACI)
Demo of the Ten-Step at the Cowboy Palace in Chatsworth
---
Some Beginning Line Dancing Basics
So there it is! My list of what I think are 20 of the easiest and also popular line dances out there right now. In addition to the dances themselves here's a little more information about line dancing if you're new to all this and a little confused about what is happening out there on the floor–I know I was!
A couple of things to know about if you're new! Line dances are typically 16, 32, 40 or 48 steps (based on the level of difficulty) You may have noticed these numbers are all divisible by 8! Most popular music has a 4/4 time signature, but dancers count beats in sets of 8, hence line dance choreography is grouped and taught in sets of 8 or with "8-count.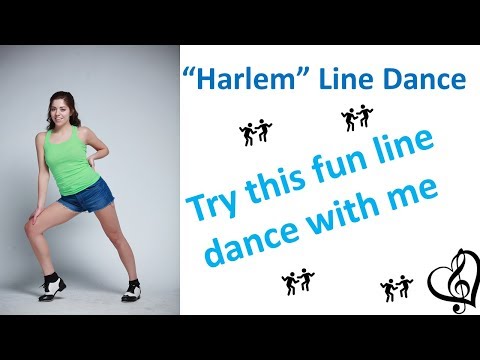 "
Next (and the other major thing), line dances are known for having one, two or four walls. A one-wall dance means everyone will face in the same direction when all steps are performed. A two-wall line dance is when at the end of each sequence of steps everyone has turned 180º and you begin again facing the back — for these dances, you will always just face the "front" and "back" walls. Then, with a four-wall line dance (the most difficult), at the end of the steps, everyone has turned 90º and "begins the dance" again facing one of the "side" walls. As the dance progresses you will keep finishing and starting again facing a new wall.
TIP: When first learning and taking a class it is tempting to hide in the last row! But as you may have already guessed, that's a bad idea! As soon as the dance has moved on to the back wall, if you were in the back, you are now in the front! You can't see anyone and everyone is looking at you! So, find a good spot somewhere in the middle and you'll be able to always watch someone who knows what they are doing!
With 20 line dances to learn and a couple of basics, you are ready to get involved in this fun activity.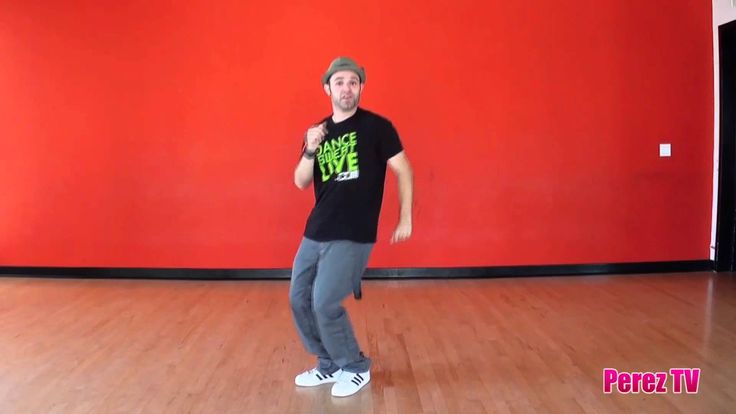 Like anything else in life, it takes some just plain jumping headlong in and learning as you go!
90,000 12 life hacks, to quickly learn how to dance from Mamita Dance
Dances
Author: Pavel Gather
Psychologist, Lecturer Salsa and Tango
Dances
Author: Pavel Pavel
Psychologist, Lecturer Salsa
on At the start, you always want to get a quick result. When it doesn't happen, the hypothesis arises that everything takes time. After a conditionally acceptable time, humility comes to mastering pair dances, which, perhaps, is not given, and I will just do what I learned somehow.
This is the most common story of those who believe that the mere act of attending a pair dance class is enough to learn how to dance.
Absolutely not. If you want to really dance well, you have to make an effort outside of the dance class. A good teacher will definitely be needed, but the initiative should be on your side.
1. Listen to music
The most common and accessible advice that is given already in the first lessons. And it definitely works. Music creates a certain atmosphere of the dance and intuitively you want to move to it. It doesn't matter where you listen to music - in the car, on headphones while walking or doing household chores.
An addition that will help you dance better is your active participation in the music. Sing along, dance or simply beat musical accents with any free parts of the body. In the subway, for example, it is enough to tap out bright moments with your fingers, in the car to sing along with sounds, and at home you can jump for pleasure.

2. Watch videos of good dancers

It's complicated, but also obvious. It's more difficult, because without recommendations from more experienced dancers, unfortunately, it's not so easy to find a good quality video on the net (I mean not the resolution quality, but the content itself).
Meaningful video viewing is about building an understanding of HOW dancers make a particular impression on a partner or viewer. Technology is at the heart of everything. Understanding how the pros do it is a big step forward.
It is important to distinguish a show from a disco dance, a staged performance from an improvisation, a stylized dance from an authentic one, etc. Ask for recommendations and dance teachers will always throw off a couple of videos of worthy landmarks.

Tango Z. Showreel.

Online modern tango courses
Tango nuevo is the most advanced version of tango. We can quickly learn to dance from zero to a steep level.
3. Dance in salsatecas/milongas/discotheques
A very delicate moment when it is worth coming to the first party. From a technical point of view, most students in 1-3 months have a sufficient set of figures and techniques to come and dance calmly.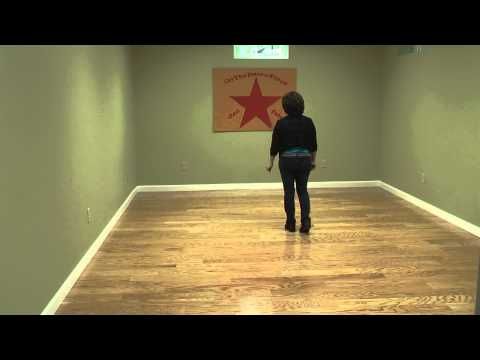 Psychologically, the same moment can be stretched out for an indefinite time. After all, it is imperative to "not lose face", "learn more figures" and be sure what to do in case "there is an unfamiliar movement".
In fact, the partygoers don't really care (except for a small layer of non-professional teachers who want to help inexperienced dancers by treating them as customers in the future). It is important to come and try dancing after a month of classes. You can only with friends or guys from your group. This will be enough to feel the adrenaline and inspiration from the dance.
4. Dance with partners or partners not of your level

The conventional wisdom that you need to practice in groups of your level does not withstand the test of experience. Perhaps now your eyes widened in surprise, and you want to meaningfully read the phrase again. Yes, you saw everything correctly: when you dance with a partner of your level, you don't grow anywhere.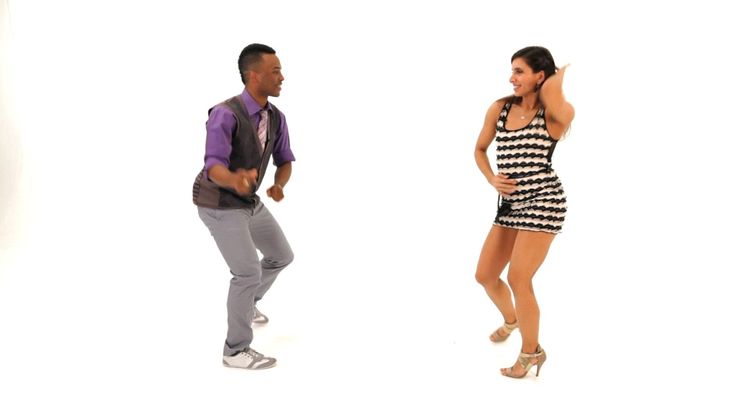 It's important to understand that not only does it work one way and you have to dance with cooler dancers, but it works even more effectively the other way. It is no coincidence that teaching pair dances dramatically raises the level of the teacher himself. You have an endless stream of very beginner dancers.
How it works. A more experienced partner needs to be "stretched". It's easy and obvious. With beginners, you need to take more initiative on yourself, see the general pattern of the dance more widely, turn on and insure more, try to be an example and be more careful. The quality of interaction begins to grow significantly. And wonderful partners too.
Dancing with partners of your level doesn't make you grow. Dance with both beginners and more advanced dancers
Dominican Bachata Women's Style Online Course

Want to learn how to hypnotize those around you with the most appetizing part of your body? On the course we will tell you all the secrets.
5. Learn to dance for a partner and for a partner
Turks and Argentines are one of the best partners in the world. In Russia, partners are highly valued. Why? The answer is simple. In Argentina and Turkey, it is not questionable for men to ask another man to lead in one piece or another and give feedback on the quality of the lead. For them, it will be a great shame to hear moralizing from a partner, or even more so to be known in the community as an insecure partner.
In Russia, due to the constant, often far-fetched, opinion that there are more women in pair dances, partners calmly get up and study their partner's part. Such partners then grow into very cool dancers and teachers. In no case do this at parties, only in class. Here we are talking only about the learning strategy. At parties, be yourself.

6. Do not memorize the links
Always try to look deeper and understand the through principle and idea of ​​movement.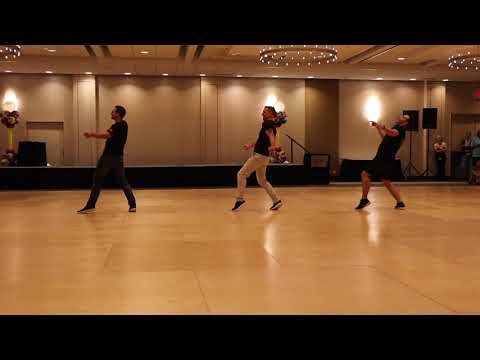 Understanding what and how is done will make it possible to independently generate any sequences and chips.
Human memory is limited and there will always be a moment when something will escape and your repertoire will be limited by the size of RAM.
In Argentine tango, for example, there are seven levels of movement construction that, when mastered, will allow you to make millions of combinations. And how many dance sequences can you really remember? In rueda, more than 150 figures dance in a rare circle. It's hard to keep more in mind.
7. Develop your body
Many years of experience in teaching couple dance shows that as soon as everyone pairs up in a class, any progress in individual style ends. But it is the individual style that distinguishes everyone at the disco: partners change, and style is always with you.
The body as the main instrument of dance must be very plastic, responsive and emotional. Surprisingly, not all pair dance schools have a general physical warm-up.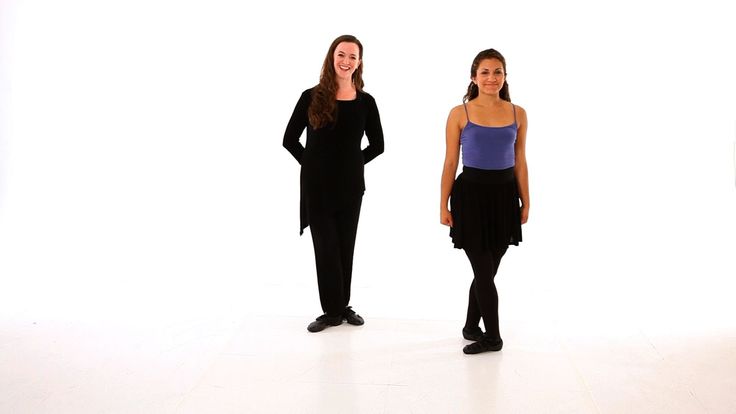 It is vital to tune the body and understand how it works.
You can always train extra and concentrate more on the basic steps, as their true value is as body work. The sequence of steps is, in fact, the simplest thing that can be in pair dancing. The quality of individual performance determines the craftsmanship.
8. Try on the images of inspiring dancers

A psychological life hack for those who have already mastered the steps, but still feel that there is not enough brightness and drive. Most are terribly afraid of being someone else's "clone". Here the action is the same as under the influence of hypnosis - the more you resist, the more you plunge into an altered state of consciousness.
With a high degree of probability, you are already dancing like someone else's "clone". A meaningful fitting of someone else's image is that you mentally take the image of the one who inspires you (inspiration is critical in this case) and "put on" yourself.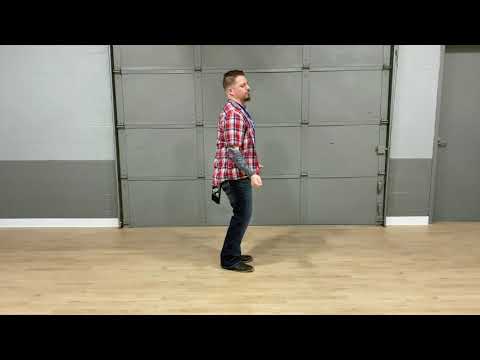 Then you start dancing and trying to feel in general how it is to be able, for example, to be the best partner or the sexiest partner in a disco. This is much more difficult than it seems. But it works extremely efficiently.
9. Dance to offbeat music

Habitual rhythms keep you tight. Tango salon or speedy timba leave little room for experimentation and fantasy. Pattern dancing is always noticeable and is reserved for beginners.
The truly new is born outside of the usual. Look for places to experiment. If there is no place, organize self-training. The main thing is not to get carried away, because music determines the style. We bring something new to pair dances, rather than trying to change them.

Search, improvise, don't be afraid to go beyond, develop in different directions, be inspired by music atypical for the style
10. Try your hand at basic dance directions

dances exist according to their own non-choreographic laws.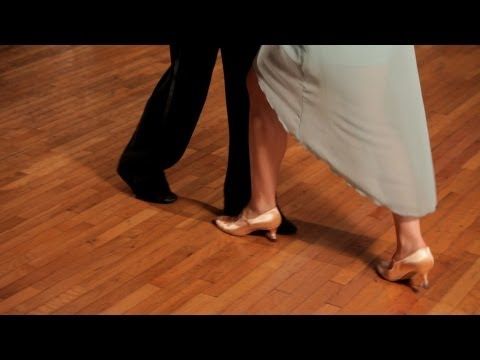 This is the deepest delusion, which has turned into a ceiling for the qualitative development of partner dances. After all, all professional dancers, for example, in salsa or bachata, build their ideas on the basic choreographic principles.
Do not think that choreography is only applicable on stage. Any meaningful movement of the body can be choreographic. In general, try classical or modern choreography. Basically, hip-hop can work too.

11. Look for battle sensations

Pair dances return us to an active position of manifestation of our body. As in the days of our ancient ancestors, we impress the members of the opposite sex by how dexterous, hardy, sexy, etc. we are. Modern laws of the jungle in the entourage of large cities.
If you look around the dance floor, it becomes clear that the majority are clearly herbivores (not in the sense of vegetarians, but in relation to those around them).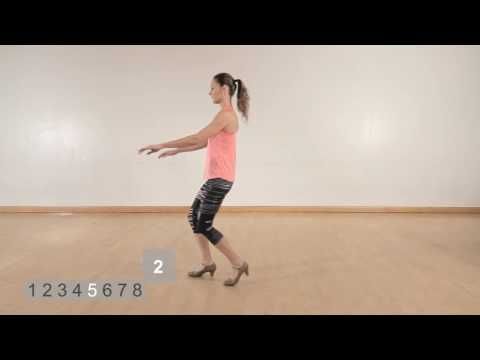 I am sure that predators are always more interesting in terms of the attractiveness of the image - try to find a counterbalance among herbivores, for example, a cat woman or a lion man.
The conversation is about an internal position, not about aggressiveness. Lability and lack of control are inherent in adolescents, and not in adult self-sufficient people.
Accordingly, even a training or friendly battle gives, on the one hand, practical skills - to make a bright sequence of movements, bring an idea to a climax, show a spectacular feature, on the other hand, develops the psychological basis of the dance - self-confidence, resistance to extraneous attention, self-control and self-control in complex elements.

12. Communicate with professionals
The environment shapes the internal position. Basically, real passionaries of the dance community are ready to openly talk, discuss and support the development of dance in every possible way.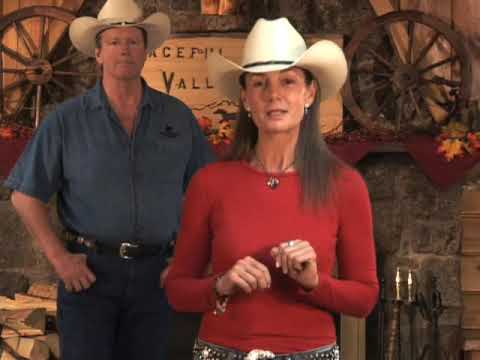 Universal principles and the ideas they articulate have a much longer and more practical perspective than meets the eye.
Accept that, for example, behind the words "listen to your partner" is not only a beautiful metaphor, but also a practical skill to literally listen to your partner. At the same time, always treat every thought, even the most respected teacher, as a private opinion.
Your skill will lie in finding the scope of the idea even in conflicting opinions. Most often, the contradiction is speculative and the truth lies in the angle of perception or situationality.
Your dancing growth will stop sooner or later. This can happen at the level of three basic steps or years of experience in teaching and show performances. Regardless of your level, the suggested 12 life hacks can get you off the ground and greatly accelerate your dance growth. There is no way here without your motivation and activity. Take your dance development into your own hands. 9Ol000 Dangerous sexuality
Salsa: destroyers of stereotypes
Couple dancing as a source of strength.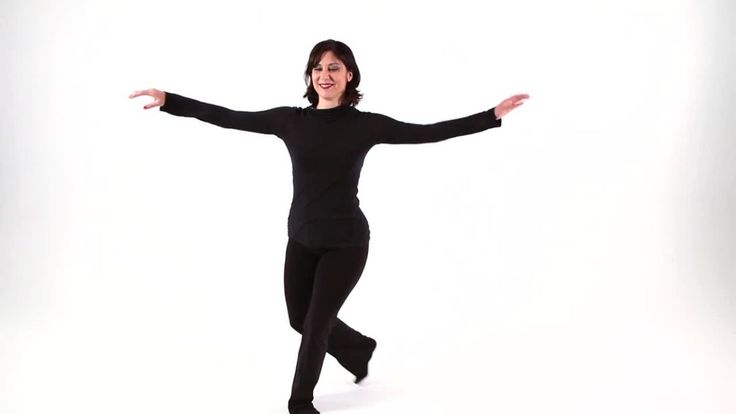 Self-destruction of the couple dance community
The Salsa series as a mirror of the community
Mamita Fridays: salsa, bachata
Destroying the myths about leading pair dances
Does dancing make us better?
The seven deadly sins of teachers
Why we will never dance bachata like the Dominicans
Why tango?
Dispute over musicality
Selection of dances according to alcohol preferences
Where to find inspiration for dancing?
Terrible tango nuevo
Distribution of roles in a salsa party
Argentinean tango through the eyes of a salsa dancer
Is there a predisposition to dancing?
Which is more effective: individual or group lessons?
Sexual overtones in couple dances
Dance styles. Description of dance styles with video examples. About dance school
Striptease is the art of seduction.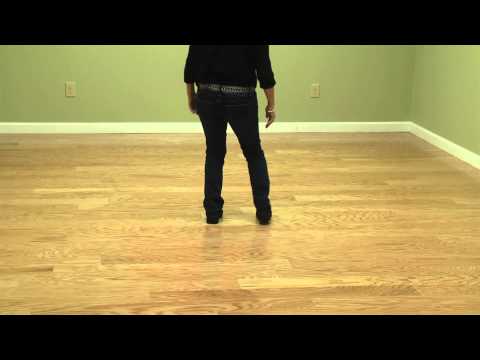 .. It is interesting because it is able to reveal femininity, sensuality and sexuality in a dancer. Becoming on a par with a man, a woman of our time is increasingly forgetting to be a woman. Stripping refreshes instincts, breaks the shackles of stiffness, teaches you to express feelings and emotions. Pillon classes, in turn, provide amazing physical training.
Difficulties: Rhythmic gymnastics skills, good stretching and good figure are required.
The dancers of these genres are real "dance magicians", originating from the art of pantomime. What they do is amazing! Not for nothing, today there is no one cooler than breakers in modern dance. In their performances, we see the highest level of control over the body, the most complex elements, so unimaginable that sometimes it even hurts to watch. Excitement bordering on horror!
Difficulties: to really achieve something in breakdance, you need to dedicate yourself to it.
And you need to be extremely careful, it does not do without injuries.
Just what you need for fashionistas who are hungry for the stage! The highest degree of posturing and acting. They play on the elegance of forms and lines that reveal the beauty of a half-naked body. Vogue and Waaking are "pathos for whites." The Vogue style is characterized by model poses, it imitates catwalk walking. The style of Waaking, which took a lot from Vogue, is dominated by hand movements (the name itself translates as "waving hands"), they borrowed many movements from locking. Go-Go is a looser style that mixes the previous two and adds elements of other styles, such as the strip. This is the most popular style of dancing nightclubs.
Difficulties: excellent physical characteristics and moral readiness are required to perform on stage practically in underwear.
A modern interpretation of ballet that preserves aesthetic traditions, but gives freedom and flexibility of technique, abolishing the rigid standards of the classics.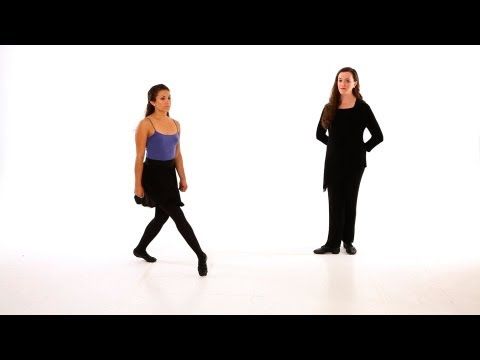 Choreography is at the heart of these styles. Most of the higher educational institutions under contemporary dance are represented by Contemporary. But the paradox is that this genre is completely unsuitable for dancing to modern dance music. This is purely a stage dance technique.
Difficulties: in order to achieve success in this style, you need to practice from childhood.
The highest "theatrical" form of choreographic art, the embodiment of the highest aesthetic ideals. This is an exclusively stage dance, focused on the audience. It is characterized by strict standards and high requirements for performance techniques, many of which are performed at the limit of human capabilities. In terms of complexity, the elements of ballet can only be compared with the elements of break dance.
Difficulties: professional ballet lessons don't go unnoticed. Extremely high demands leave their mark on the formation of the body, especially since ballet should be practiced from childhood, while the body is still supple.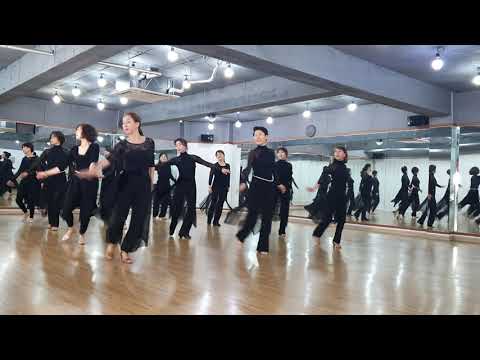 Damage to ligaments, tendons, joints, overdeveloped individual muscle groups and much more are possible.
These destinations are extremely popular today. This is not only dancing, this is leisure, communication, discos. These styles bring people together: energetic, passionate movements, exciting swaying of the hips ... Although these are mostly pair dances, they are organized in such a way that you can easily change partners and make new acquaintances. And they do not require special training, they are quite simple to learn.
Difficulties: at the initial stage, there are few difficulties for lovers, the main thing is to find a suitable partner.
Spanish folk dance with obligatory traditional costumes. Flamenco is particularly dramatic and attracts a fairly mature audience.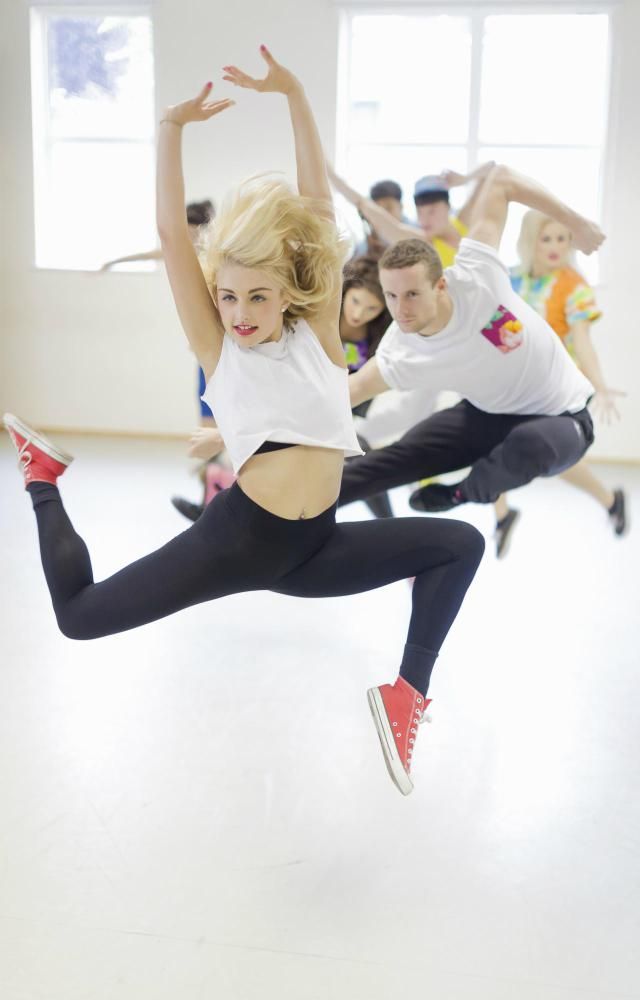 This is a spectacular and expressive genre filled with passion. He is characterized by a specific choreography of the hands, active beating of tap-dancing trills and luxurious pas in frilled chic skirts in a gypsy manner.
Difficulties: a keen sense of rhythm is needed
Art of seduction, erotic dance of the East (ancient striptease). It is performed in specific costumes with ringing scales, which enhances the musicality of the dance, synchronization with the music. Oriental dance is rich in all kinds of techniques in plasticity, rhythm, replete with small details and decorations. Really professional dancers fascinate with the beauty of the curves of a semi-naked body and clear, finely drawn movements. Unlike other styles, "oriental dancers" delight with the expressiveness of curvaceous forms, the ability to profitably reveal the features of the female figure.
Difficulties: minor shaking, vibrations, harmful to the not yet formed female body.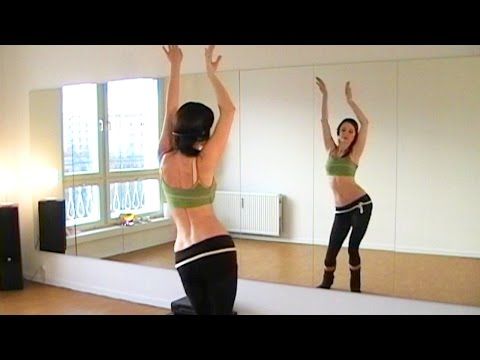 Modern Dance Base is a dance floor format suitable for different genres of music. This is a universal dance technique that is combined with any style, type and manner. It is not required to memorize dance sequences and performances, the dance is built on the principle of a constructor: there are basic elements and rules, how they fit together. After studying several movements and learning how to combine them with each other, you can improvise to different music, for this a few months of training are enough. The whole dance is based on rhythm, plasticity and coordination of movements.
Difficulties: to achieve beauty and ease in improvisation, it takes time to restore atrophied muscle groups.
Active Styles for Expressive Youth: Swinging and Jumping Techniques to Direct Rhythm Music.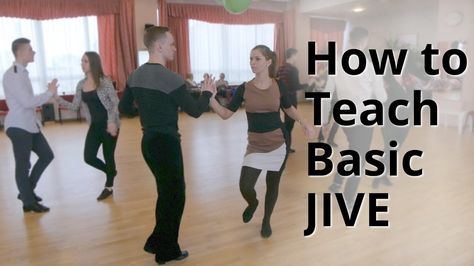 Extremely energy-consuming, attract a lot of attention and require a lot of space. You will be unlucky if you find yourself next to such a dancer on a crowded dance floor, since this does not happen often, but these styles have become a hit at street festivals! These techniques turn you on - you just want to join and start dancing. But the dancers are not enough for a long time, because. the set of movements is not particularly large and varied, and all are quite energetic.
Difficulties: finding a place to fulfill them
Originally R'n'B is the culture of funk, jazz and soul. She also contributed to the emergence of rock and roll. In the future, R'n'B and Hip-Hop began to actively mix, because. they are both part of the African American culture. Today, R'n'B as a dance includes any possible technique, but all of them are performed in a particularly pathetic manner, in the obligatory ultra-fashionable outfit.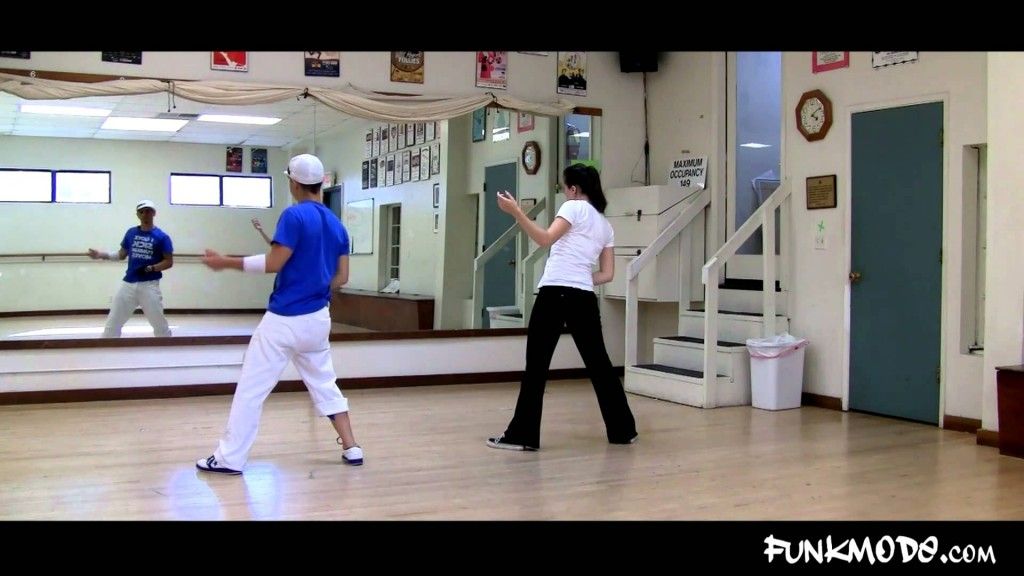 R'n'B classes are a great solution for those who want to "show themselves." This style gives self-confidence, a sense of one's own coolness and sexuality, it is a cure for complexes and insecurity, which young people lack so much; that is why it is purely a youth trend.
Hip-hop, however, is a serious direction, where pathos is justified by really cool training of dancers who do not neglect breakdancing.
Difficulties: constant psychological pressure within the team, where the spirit of struggle and competition reigns.
Pair dance with strict choreographic standards. The dancers are completely attached to their partner, who is extremely difficult to replace.
Disadvantages: injury, occupational diseases. Considering that this is a professional dance for participation in competitions, the loss of a partner almost always entails the collapse of the dancer's professional career.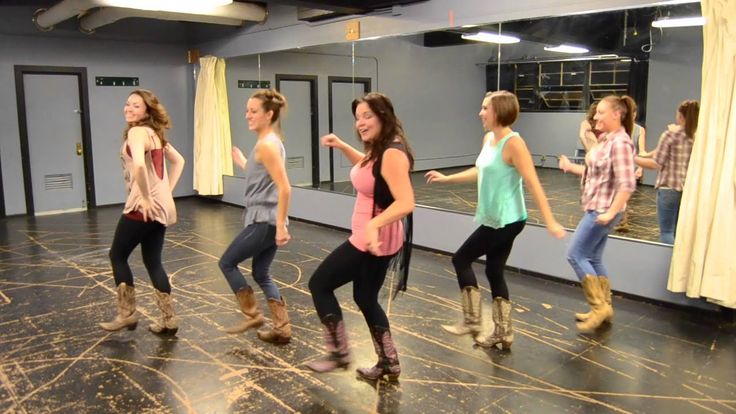 Advantages: fully reveals the theme of interaction with a partner. The highest form of possible paired dance art.
This is the most ancient and at the same time the most modern style of dance. It is constantly changing, as the standards of femininity and masculinity change. You can dance it in different ways, but the meaning does not change. This is a dance that arouses sexual interest, allowing you to enjoy your image, the effect that you produce. This is the most emotional style of dance, in which the features of male and female movements are maximally expressed. There is a very thin line between the most beautiful and the most disgusting. Therefore, high qualification of the choreographer is simply necessary.
The broad concept of "club dance" includes many movements of various styles.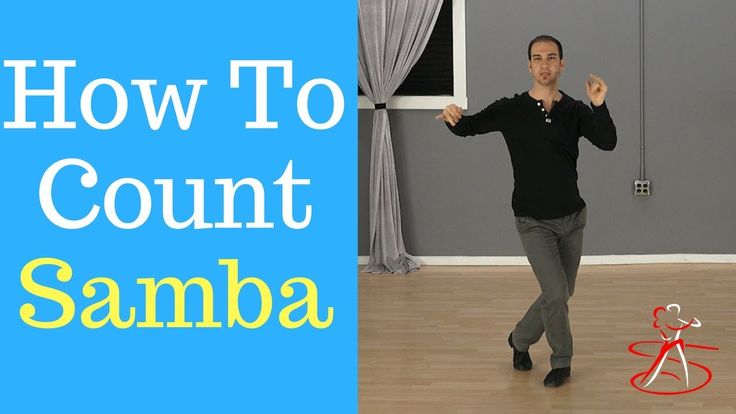 They can be performed synchronously or solo. Club dance today is divided into 2 directions: to music with a direct rhythm and to music with a broken rhythm. Straight rhythm is classical electronic music like Disco House, Techno, Progressive. A broken rhythm is a break beat, breaks, R'n'B, Hip-Hop.
Born in the times of ballroom dancing, modern jazz is a combination of classical techniques, street dance styles, jazz improvisation.
Combination of all "old school" styles such as plastique, slides, king-tat, robot. Break Dancing is exciting, vibrant, and colorful. For this reason, he became very popular. Break dancing first appeared in the South Bronx (Big Up's to da Bronx!) in the 70s. At first, it was danced on cardboard boxes laid out on the street, which turned the sidewalk into a stage.
Street dancers mixed dance aerobatics with martial arts and disco dance, and each performer crafted his own style. Music poured from portable stereo tape recorders. Now it's a personal way to get in shape and have fun!
A dance technique that allows you to turn on a crowd of spectators using standard artistry techniques, wide, amplitude movements that capture attention, courage and play. One of the main elements of Go-Go is the expression of sexuality and the minimum amount of clothing.
In the early 70's in the United States formed a huge number of groups dancing on the streets, later reincarnated into a culture. It has incorporated a popular form filled with elements of various dance styles.
Stage, power style of synchronized dance, allowing you to work out the quality, endurance.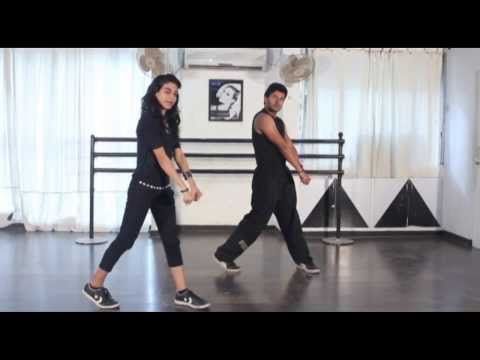 A large number of synchronous connections of popular movements and courage are presented.
A power dance style for a stage where movements are performed with full force and speed. This style features a large number of "wide" movements, swings, rotations and reversals.
All kinds of moonwalks in all directions. This technique is perfectly combined with plastic. The style is based on moonwalks, which give an illusory effect of sliding on the floor. The style includes more than 20 types of gaits. Swimming or sliding on the floor is an illusion created with your feet. This creates the feeling that you are trying to go in one direction, but you are actually moving in another direction. A classic example of this effect is the 'Moonwalk' made famous by Michael Jackson.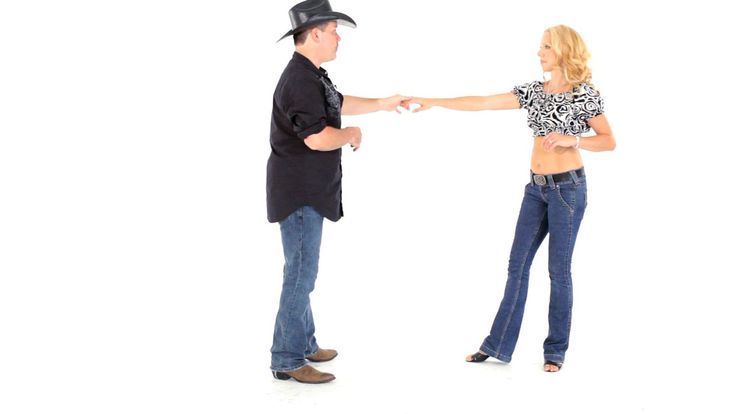 The actual illusion is an old Pantomime trick.
As a result of the "psychedelic revolution" of the late 60s, a culture of music, fashion, and dance was formed. The manifestation of one's individuality in this form is relevant to this day. The disco style influenced many other styles that appeared later.
He has gained great popularity all over the world, thanks to the music to which he performs. This trendy dance direction helps to get not only an excellent sports form, but also provides an opportunity to show "aerobatics" in clubs. The style evolved from "Hip-Hop", became more diverse and complex. The abbreviation "R&B" stands for "Rhythm and Blues". As a rule, it is danced at the level of improvisation.
Trance as a stylization of dance technique, with a softer nature of movements based on the specific features of electronic trance music, absorbed mainly movements that anyone can perform without special physical training.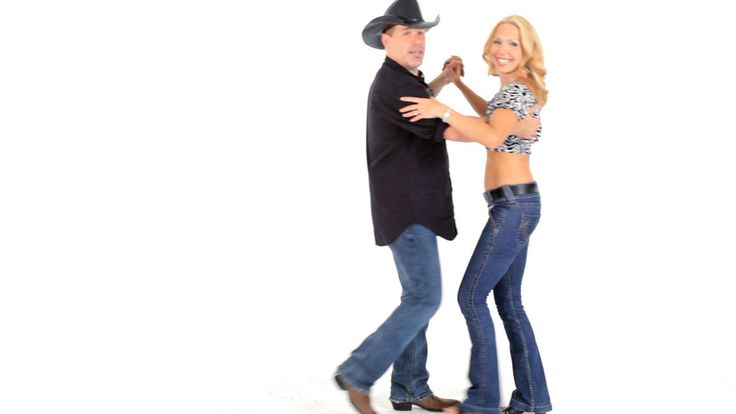 This is a dance of deep feelings, not always clear to others.
This is not a style of dance, but the level of mastery of any style. The art of arbitrarily combining the movements of all styles known to you in an arbitrary order without the participation of logical memory, using motor memory.
Other directions of club dance are "Hip-Hop". The music of these styles is less aggressive, the movements are freer. This is a rhythmic, jumping technique. Hip-hop can be distinguished by a spring and, as the name implies (hip-hop - small jump).
Emulation of robot movements, setting fixations and many other effects. The inspiration for the development and improvement of the Robot was pantomime.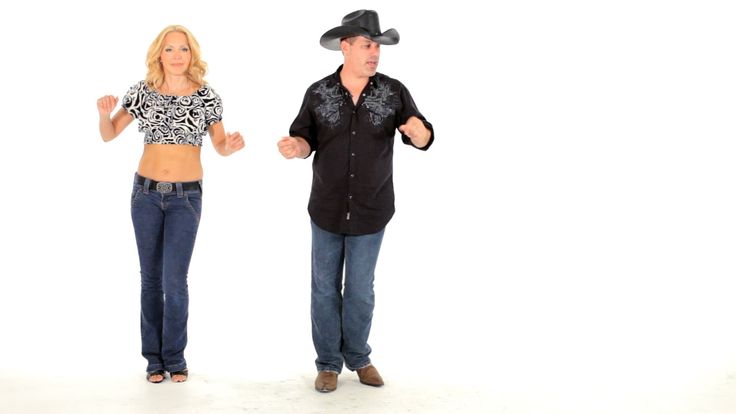 Animation and futurism lives in most people. The hydraulic movements of a robot performed to music that is getting more and more rhythmic. One of the first robot dancers was James Brown ("Goodfoot", 1969), Los Angeles. The Tick - used in the Robot (Robotics) dance style. The movement gives the illusion that the parts of the body are mechanical, in character and fixation, or start with a push.
This style refers to the "old school" of breakdancing and consists of geometric movements with all parts of the body that are performed at right angles. The style looks like a geometric mosaic. This style imitates scenes depicted on the walls of Egyptian pyramids and temples. Combined with the style of The Tick, includes circular rotations of various parts of the body.
Soft movements of the whole body.
The style allows you to master the "wave" technique that you can perform with all parts of the body, as well as learn a large number of smooth movements. These movements are used in most other styles of dance as an auxiliary.
Dance movements for the dance floor that can be easily combined with each other in any sequence, which allows you to develop the ability to improvise. The style is danced at half strength, so you don't get tired. Usually includes movements from different styles and directions.
Dance moves that can be performed by anyone without special training, simple movements of the legs and body, used in discos, useful when moving from one style of dance to another.
The power dance style, which has become a classic, is used when participating in battles, dance competitions (dance competitions), and includes simple acrobatic elements.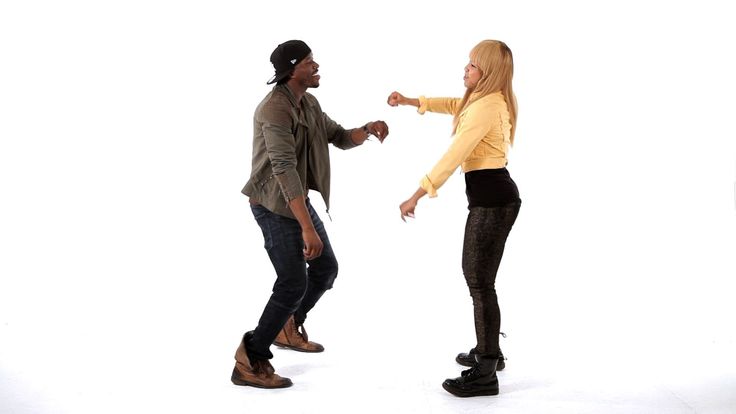 According to Ejoe Willson, considered one of the best dancers in New York, House was born in 1988 as a dance to house music. House differs from Hip-Hop, as Ejoe says, in that when you dance house, you subordinate your body to the melody, while in Hip-Hop you subordinate your body to the musical beat. House is danced in almost all progressive dance clubs. It is distinguished by high speed (like all club music), sharp hand movements, with a certain kind of quality.
Electric wave effect. A mixture of plasticity and movements of the Robotics style.
Breaking in its own right, a modern masterpiece bordering on the impossible. Breakdancing is one of the four elements of Hip-Hop culture, usually performed to DubStep or Hip-Hop music.