How to learn northern soul dancing
How to dance to northern soul | Life and style
Like any good student, I am telling my teacher how I think something should be done differently. "How about," I say to my northern soul dance instructor, Sharon Sullivan, "I miss out the tricky shuffle part of this dance step you're trying to show me and just slide my foot along the floor instead – it's basically the same thing, right?"
"No," cries Sharon in horror. "That's dad dancing! And if I catch you dad dancing on a northern soul dancefloor, I'll track you down and slap you!"
She's joking (I think). But she's also got a point: dancing to northern soul music may be a joyful, cathartic experience, but doing it properly is a serious business. Patience, practice and – initially at least – heaps of concentration are behind the effortless spins and elegant footwork you see at northern soul all-nighters across the country. it simply won't do to just turn up drunk and jump about.
To understand the dancing you have to understand the music.
The northern soul scene blossomed in the 1970s, when DJs would hunt down rare black American soul 45s and bring them back to play in venues across the north-west of England. The music – inspired heavily by the Motown sound, with fast tempos and a simple 4-4 beat – was a dancer's dream.
Because the scene embraced competitiveness, with DJs trying to outdo each other by playing the rarest vinyl, so too the dancefloor became a showcase for audacious moves: spins, backdrops, high kicks.
Mastering even the most simple steps is no mean feat: there are no formal rules, but the general gist involves gliding across the floor – sliding one foot and swiveling the other – while maintaining good posture and looking straight ahead.
Sharon was a regular on the original scene, but it was only eight years ago that she realised this naturally evolved dance could be broken down into component parts and taught, like any other. She spends three hours with me and Helen Jane, my wife, guiding us through a couple of simple steps: first we learn to position our feet; next we slide along the floor instead of stepping; finally we progress to swivelling one foot as the other one slides.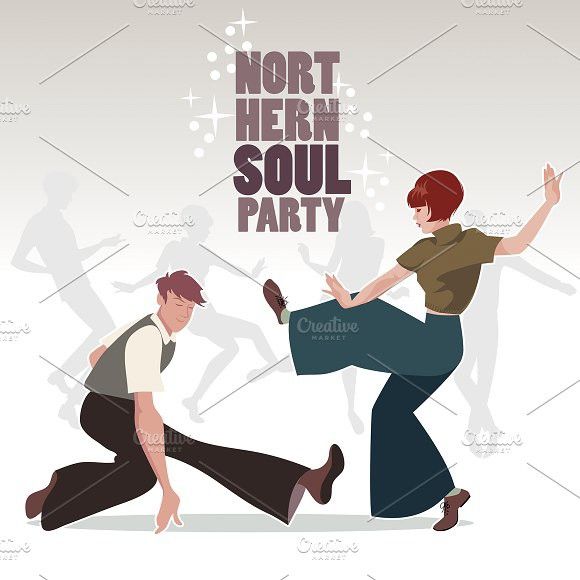 Certain elements, such as shifting your weight from leg to the other, or quickly taking two steps in the space of a single beat – feel unnatural at first, but Sharon explains that only when these foundations are committed to memory can you transfer your mental energy to expressing yourself on the dancefloor. "The most important thing is, it has to be fun," she says. Having fun, it seems, takes serious practice.
I'm thrilled by how much we pick up in one lesson. Sharon is a fantastic teacher and by the time we leave, we can (with a bit of concentration, admittedly) perform the two basic steps she's taught us and also have a few tricks – handclaps, a small spin – up our sleeves to mix things up.
Allow Instagram content?
This article includes content provided by Instagram. We ask for your permission before anything is loaded, as they may be using cookies and other technologies. To view this content, click 'Allow and continue'.
The next night, I don some suitably authentic baggy trousers and we head for the Sheffield City Hall soul night.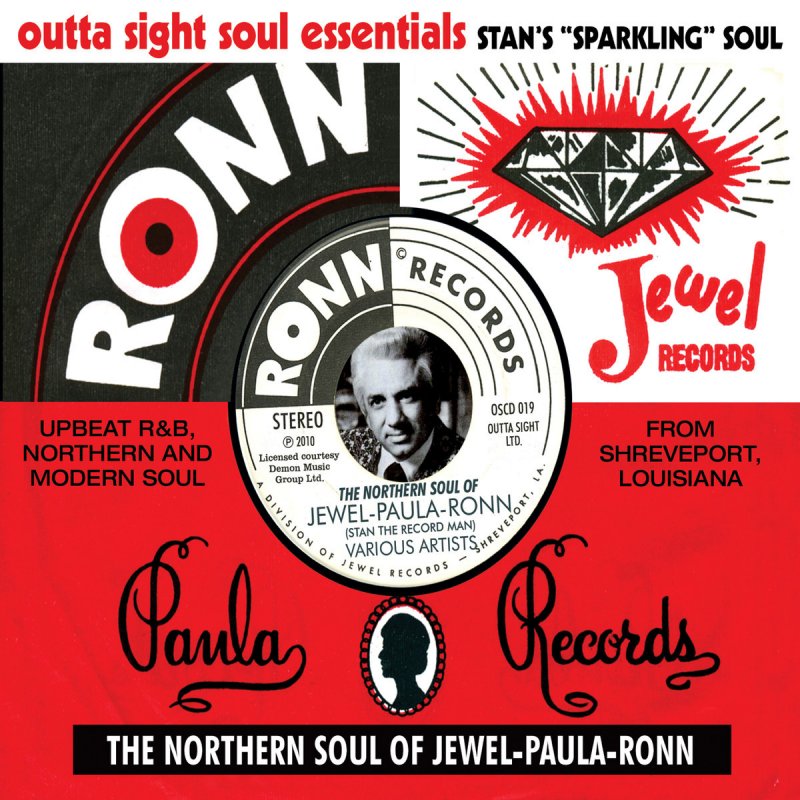 It should feel daunting – there are enough dancers from the original scene there to remind us where we stand in the pecking order. Yet, being surrounded by fellow northern soul fans on a proper dancefloor is liberating. Towards the end of the night – both of us drenched in sweat – I find myself switching between the two step patterns we learned without realising I'm doing it, leaving me free to lose myself to the music. I even throw in a few 360 spins and – improbably – a high kick.

Whether we eventually master backdrops and splits, or just remain gliding along in ecstasy to the music, I know one thing is certain: I won't dad dance again.
Tim stayed at Jurys Inn, Sheffield
For information on northern soul dance lessons with Sharon, or to buy her DVDs, visit northernsouldance.co.uk
Three of the best soul nights
King George's Hall, Blackburn
Celebrating Wigan Casino's 41st anniversary – 27 September
Rolls Royce, Derby
Probably the UK's best-attended monthly soul night – 3 October
Kings Hall, Stoke
The country's main gathering since 1996 – 4 October
For more information on northern soul nights around the country, visit goldsoul.

co.uk
Four moves to practise
1. The backdrop
Drop backwards to the floor on to one or both hands – come back up quickly on the beat.
Illustration: Gary Calton
2. The spin
Make this move your own: pull your arms in or raise them high; spin slow or as fast as you can.
Illustration: Gary Calton
3. The kick
Think martial arts style – keep your balance, but if you topple, turn it into a new move.
Illustration: Gary Calton
4. Shuffle
Move your feet quickly back and forth while heading forwards or backwards.
Illustration: Gary Calton
This article contains affiliate links, which means we may earn a small commission if a reader clicks through and makes a purchase. All our journalism is independent and is in no way influenced by any advertiser or commercial initiative. By clicking on an affiliate link, you accept that third-party cookies will be set.
More information.
HOME | Northern Soul Dance
Welcome to Northern Soul Dance. Established since 2008, we're a dance company with a big heart and a well-rooted passion for the Northern Soul scene. So, are you ready to discover your soul?
​
Birthed from the all-nighters back in the 70s, Northern Soul dancing predominantly features gliding and shuffling across the dancefloor, letting the music take control and losing yourself in the moment. Famous clubs such as The Wigan Casino and The Twisted Wheel saw millions of fans take strides through their doors to spend the night twisting away to their favourite Northern Soul tracks. With a thriving scene still going strong today, it's the perfect time to experience the incredible feeling of being 'Out On The Floor'.
​
The power of dance has been harnessed for thousands of years, generations young and old can enjoy the movement whether it's wandering through the waltz in the arms of your childhood sweetheart to getting down in the groove with your best friends, dance is everywhere.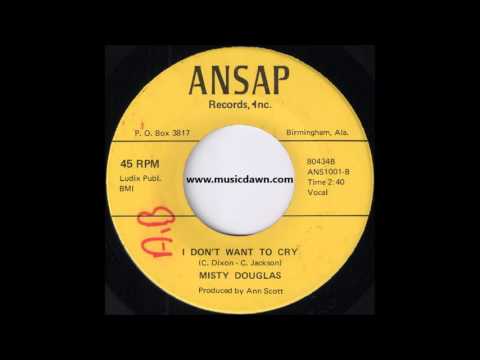 The dance is within you.
​
Whether you enjoy dance as a social activity, are just getting started as a new hobby or you're a fully-fledged professional, there's always more moves to learn and enjoy.
Play Video
Facebook
Twitter
Pinterest
Tumblr
Copy Link
Link Copied
FITNESS & HEALTH
IMPROVED WELLBEING
CREATIVE
EXPRESSION
So, what is Northern Soul dancing? First and foremost, it is a personal creative expression. A way for the dancer to engage with the music, make it their own and let the world around them melt away. Over the course of a night on the dancefloor, styled moves such as high kicks, spins and knee-bending backdrops are all thrown into the mix leaving dancers competing for the best combinations all-night long.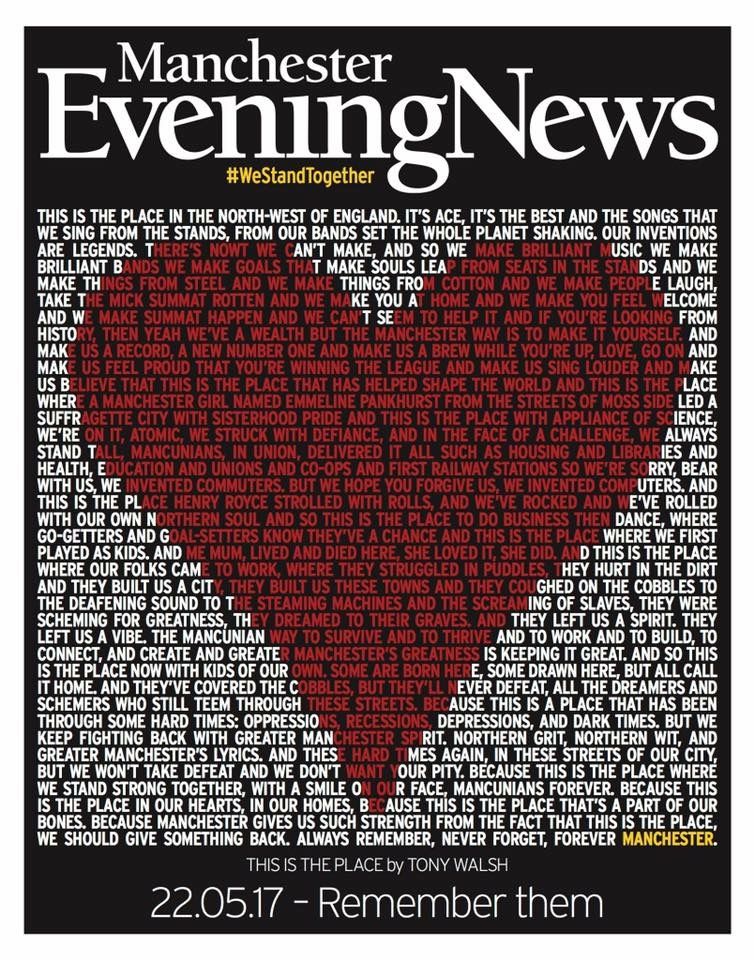 ​
​Here at Northern Soul Dance we want to give you the tools to dance the night away. It's a genre of dance that's joyous, cathartic and loved by so many people. Whether you are a beginner and new to the Northern Soul scene or a professional dancer wanting to expand their dance portfolio, we're able to teach at all levels.
​
​We have a range of services that we can provide – Classes, workshops, private tuition, video tutorials, DVD box-sets and problem-fixing personal coaching. Check out the 'Get Dancing' section to find out more!  You can also subscribe to our YouTube channel to find interviews, tips and techniques etc click the icon  below.
SHAROn l d SULLIVAN
BSc(Hons) PsychOLOGY
MSc(Hons) NutrITION
Fellow UKAPTD
Sharon's passion for the Northern Soul scene blossomed from the young age of 15 and with her already well-rooted devotion to dancing, Sharon continued to develop her life-long dancing career obtaining professional certificates in different dance styles including freestyle dance, hip-hop, street dancing as well as representing England and Scotland in major championships becoming a British Finalist four times.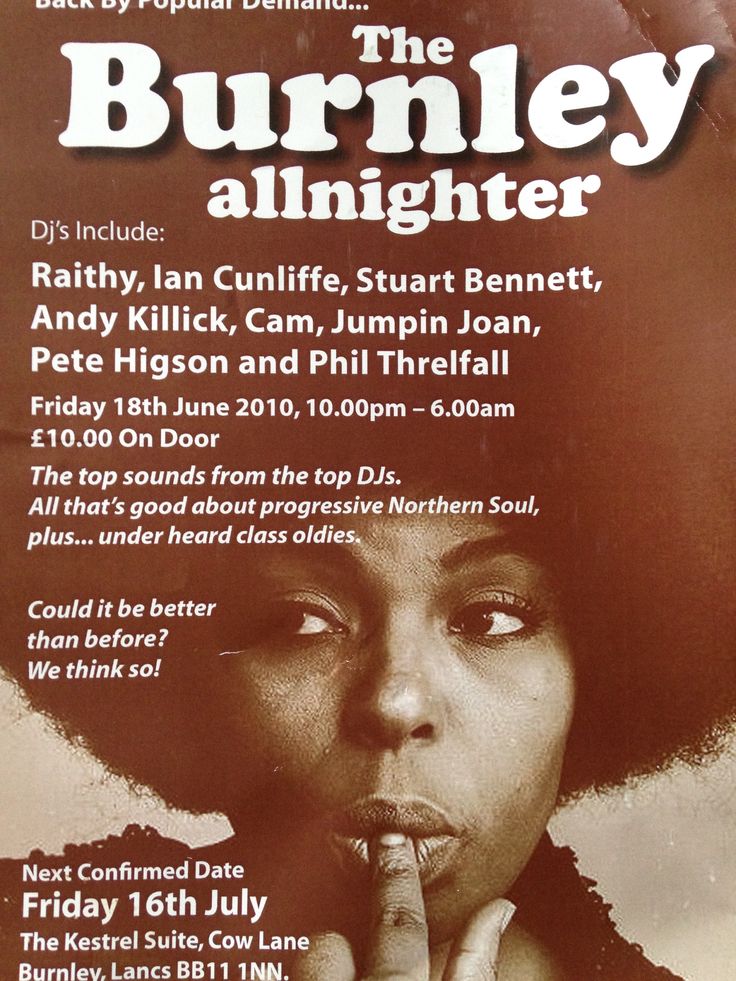 ​
A club night back in 2008 saw the very humble beginnings of Northern Soul Dance. A track hits the dancefloor, Sharon makes the moves, an intrigued friend asks, "Can you teach me to do that?"  and the rest is now history. After years of development, Sharon has curated the Northern Soul Dance company to be able to bring the core movements and ideals to the ever-growing Northern Soul family, either as part of a workshop or for you to try out in the comfort of your own home.
​
A professional dance coach, adjudicator and choreographer, Sharon has been a professional dance teacher for over 25 years. As a member of the British Dance Council, International Dance Council and is a Fellow of United Kingdom Alliance Professional Teachers of Dance (UKAPTD), Sharon has also studied City & Guilds Fashion and Design, BSc (Hons) Psychology and MSc (Hons) Nutrition.  
​
Sharon is also a qualified teacher trainer.  She currently has two students who are training very hard to become professional dance teachers.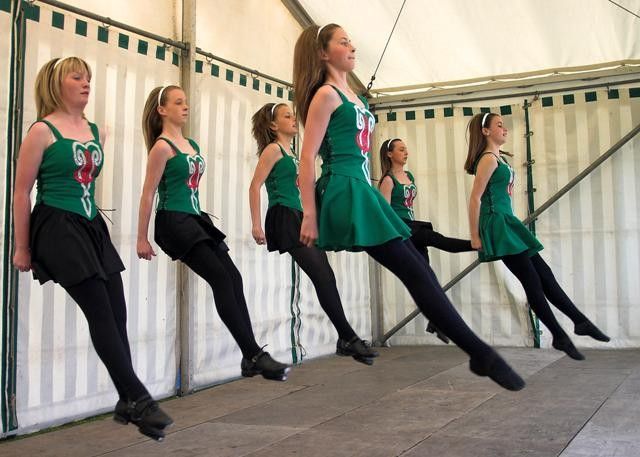 KENNY JAMES
Dancing competitively since the young age of only eight years old, Kenny has won many national and international dance championships over the years. He finished sixth in the world, aged 11 and winner, aged 12 of the North of England Championship against hundreds of competitors. Having been a dancer for over 30 years, Kenny has taught all ages including children wanting to compete nationally and internationally. Tutoring some of the best dance troupes in the UK, many of them have gone on to become teachers themselves.
Kenny has been a passionate advocate of the Northern Soul scene for decades. Regularly touring the UK since 2009, Kenny is able to deliver the moves for a variety of dance styles including Northern Soul dancing. Kenny also provides Northern Soul Wedding Dance tuition and has even had the privilege of teaching many celebrity couples their special first dance for their big wedding day. As well as a passion for the scene, he's also a Drum & Bass DJ, mixing his own unique style with tones of the Northern Soul and Motown genres.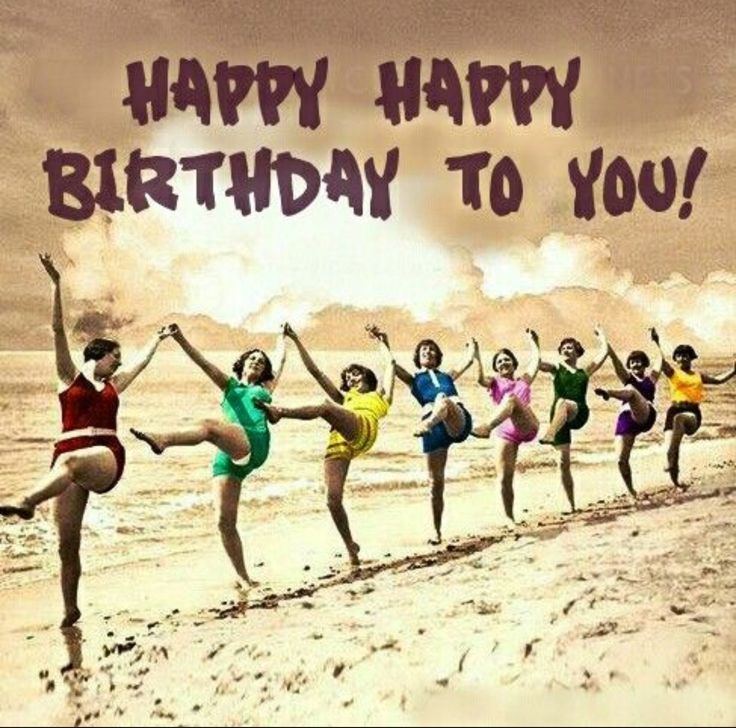 What you need to know about dancing in the Dominican Republic
07/19/2019
Incendiary Caribbean rhythms are a real hallmark of the Dominican Republic. Music sounds here literally everywhere, that's why they dance a lot in Dominican cities and resorts, from the heart and with pleasure. And tourists too. What dances are the most popular here and what are their "chips"?
Music in the Dominican Republic has absorbed the traditional rhythms of Haitian, African American, Cuban and Spanish cultures, finding its own unique sound, fully revealing the positive, free and cheerful nature of the local people.
Tourists, having seen at least once how bachata or merengue are danced, fall in love with these dances and melodies forever, and many even learn how to dance them. Music sounds everywhere - in large cities and provinces, in entertainment venues and on the streets.
With all the external complexity, mastering the basics of Latin American dances is easy and simple.
We present the main dance styles.
BACHATA
This melodic and sensual pair dance, originating in the Dominican hinterland, has gained popularity not only at home, but throughout the world. Bachata can now be seen and heard almost anywhere in the world. There are no super complicated steps and movements in this dance, but there is lightness and energy. A relatively small number of steps and elements is compensated by the plasticity of the partners' bodies, the softness of the lead, and the close distance of the dance.
Lyrics, as a rule, tell about the unrequited love of a man for a woman, about suffering and experiences. The main instruments used in the performance of bachata are the guitar, maracas, and less often the bongo (a Cuban percussion instrument resembling a double drum).
In discos, people like to dance bachata because of its incendiary nature, and you can learn it right on the dance floor. The movements are extremely simple: four steps forward, four steps back, hands clasped together.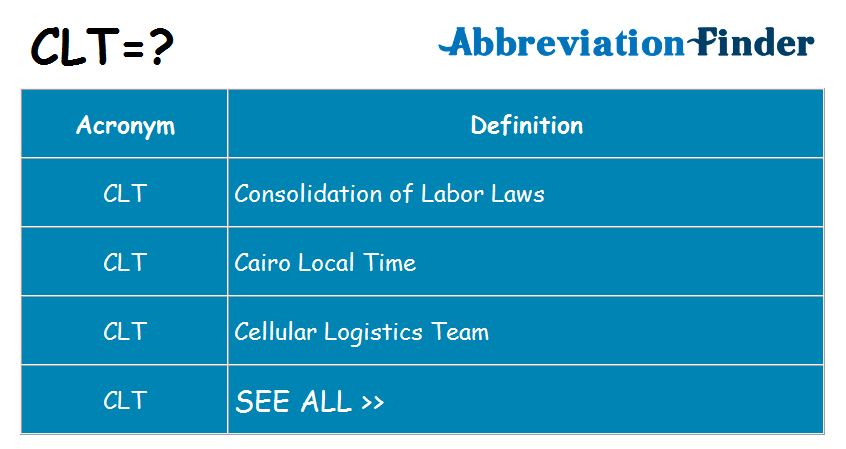 Rarely used are transitions with the "tossing" of the partner from side to side.
MERENGUE
Speed, unique charm and fervent rhythm are the three main characteristics of merengue - Dominican folk dance. Dominicans dance it at festivals and during carnivals, at discos in bars and on the beaches, and sometimes just on the street. The main dance step is stepping from one foot to another, close hugs, turns and any improvisations.
In 2016, UNESCO declared merengue a Masterpiece of the Oral and Intangible Cultural Heritage of Humanity. Any Dominican will tell you that merengue is an integral part of his soul. Merengue texts tell stories from everyday life, and the instruments for its performance belong to the three main nations of the Dominican Republic: güira (a long metal cylinder with holes and a brush that is driven up and down on it) - the heritage of the Taino Indians, the tambora drum comes from Africa, and accordion - from Spain.
SALSA
Burning, like spices, and multi-component, like the sauce of the same name, salsa is one of the popular dances of the Caribbean region.
Salsa is stylistically associated mainly with the Cuban tradition, although it contains Puerto Rican, Colombian and other Latin American influences, including pop, jazz, rock. In the Dominican Republic, she is loved and danced with pleasure.
With minor adjustments for different styles, the basic movements consist of fast and slow steps to the four percussive rhythms (counts, beats) in the music. Every fourth count is used for slow weight transfer, pause, or, in some styles, for a kick (throwing the leg) or tap dance (kicking the floor with the foot).
SON
The dream appeared in the northern cities of Puerto Plata and Montecristi between 1870 and 1890. The creation of this genre, which merged Latin American and African elements (according to one theory, it originated from the bolero), is attributed to the Cuban musician and composer Miguel Matamoros. Popular Dominican artists performing sleep include Sonia Cabral, known as the "queen of sleep", the band Maniel, the band Bonyé, who perform every Sunday evening in the colonial city of Santo Domingo, and Los Hermanos Heredia.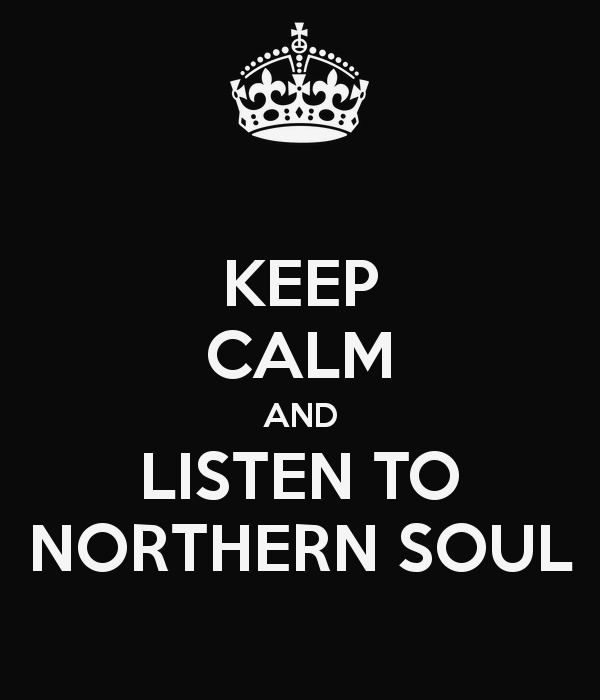 REGGETON
The youngest of the popular dances in the Dominican Republic is reggaeton. Today it is considered one of the most sensual rhythms in the world. We can say that this is a kind of Caribbean version of hip-hop. Major hits are imported from Puerto Rico and Latin American labels in the US, but there are also prominent local exponents of the genre such as Don Migalo, Ingco Crew and Luny Tunes.
HOW TO LEARN TO DANCE
Can't dance? Not scary! In major cities and resorts of the Dominican Republic, it is easy to find a school or a master class where, in a couple of classes, they will explain the basic movements of Latin American dances - merengue with bachata, and reggaeton, and salsa. You can also attend a lesson by the pool - there are teachers in almost every hotel. Or just go outside, where the locals are sure to dance, inviting everyone to join.
After that, you can, with a clear conscience, go dancing to the nearest club.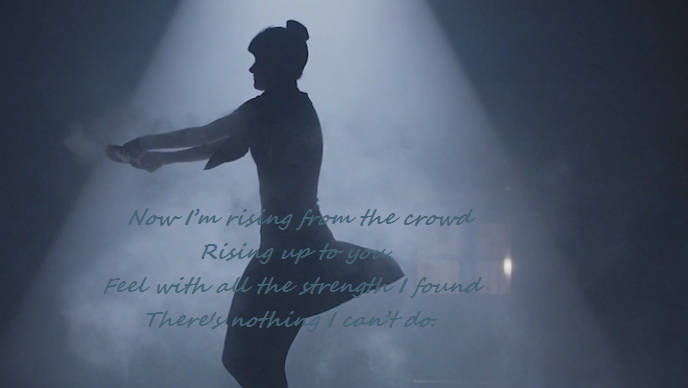 Although you can do without preliminary lessons: more expression and hip movements - and you are on the right track. Latin American dances are not about perfected technique, but about feelings expressed in movement.
ATTENTION:
Even more interesting materials from ATOR - in our channel on Yandex.Zen .
You can read the news by subscribing to the Instagram account of the Association of Tour Operators, to the ATOR channel in Telegram or to updates of our Facebook page.
Free online courses, webinars and electronic catalogs of tour operators can be found in ATOR Academies.
Actual SPECIAL OFFERS of tour operators for tours abroad and in Russia see the SPO section of the ATOR portal .
Santo Domingo
Puerto Rico
USA
in the Northern Russian Folk Choir conduct master classes in choreography - Dvina 29
This is a continuation of a series of interactive programs within the framework of the socio-cultural project of the Ministry of Culture of the Arkhangelsk Region "Cultural bag".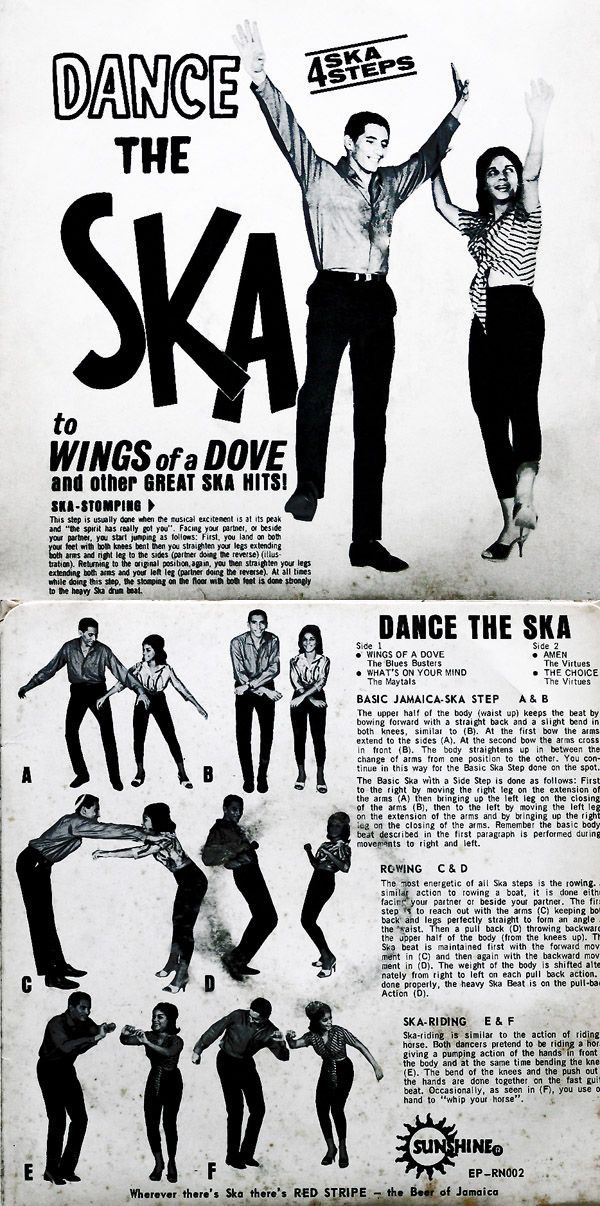 Although the project "Factions, fractions strike!" is designed for older people, the master class in Arkhangelsk brought together members of amateur creative groups and lovers of folk dance of all ages.
At the lesson, they learned the basics of just one of the many elements of Russian folk choreography - fractions. Alexander Selivanov, chief choreographer of the State Academic Northern Russian Folk Choir, shared the secrets of his professional skills.
It turned out that hitting fractions correctly is not at all easy. In dance, you even have to walk in a special way. The northern beauty is walking - like a swan is swimming, not moving. At the same time, the girl may have not one, but several sundresses. The weight of such an outfit reaches several kilograms.
- No matter how beautifully dressed a girl is, she must be able to walk correctly in order to attract attention in a round dance: beautifully, evenly, with dignity, holding her body and standing.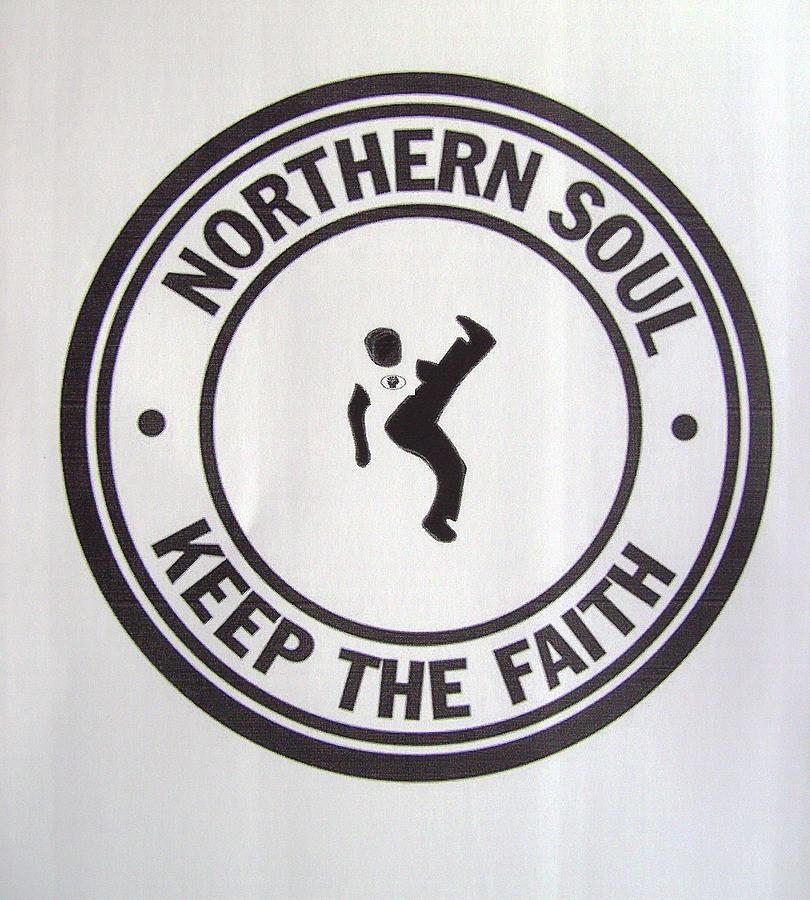 To achieve this, you need to transfer the weight of the body to the half-fingers and carry yourself forward with this feeling of flight," Alexander Selivanov explained.
The art of shot knocking consists of only three basic movements: step, strike and jump. From these simple elements, an endless variety of Russian folk dance is created. Combinations of steps, blows, double blows give rise to a unique individual dance pattern, each performer has his own.
- The complexity of the dance is not in the number of movements, but in their variations. The dancers are walking in a circle, and suddenly one of them made a blow instead of a step - the fraction becomes unique. This is the work of a dancer, his live improvisation. So gradually he finds some kind of solution for himself, and then combines five or eight solutions into a combination, and this combination becomes individual, it cannot be repeated, - said Alexander Selivanov. - The drawings of the northern round dances repeat the patterns of folk paintings.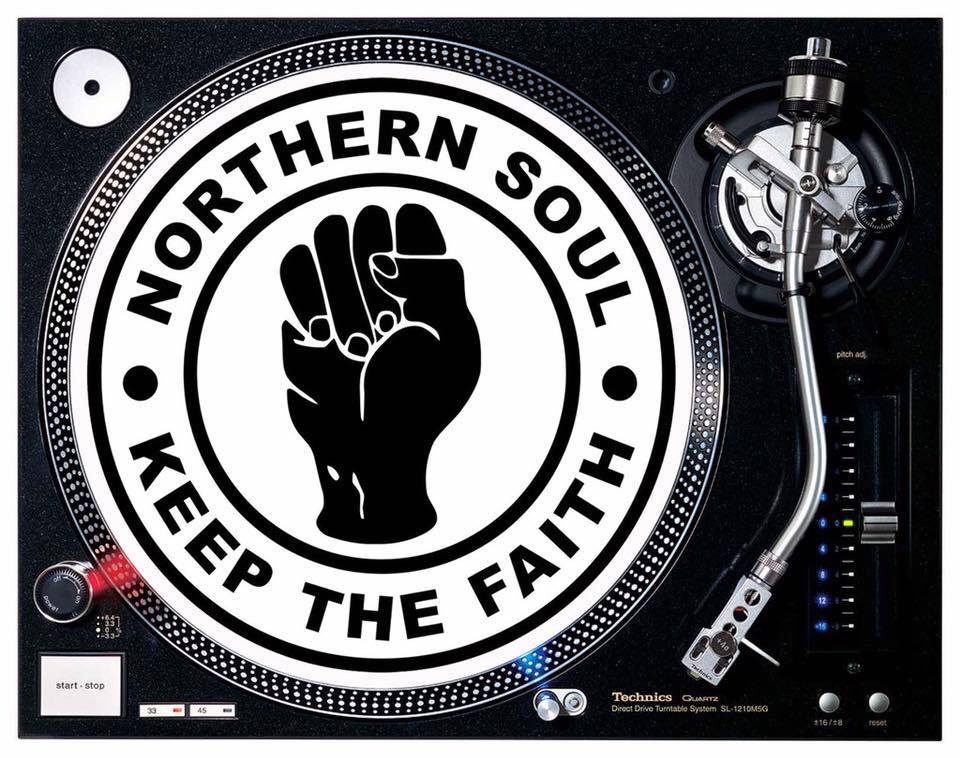 In dance, with the help of circle movements, steps, maybe even some fractional combinations, we draw these patterns.
Folk dance - the basis of the basics
The participants of the master class studied fractions with great interest. Many came already prepared, having been engaged in creative teams for several years. Russian song is inseparable from dance. Our ancestors knew how to sing and dance, dance round dances from childhood, but we have to learn from the basics, how to comprehend the art of the northern quadrille.
Galina Semushina sang in Radeyushka for ten years and has been in the veterans' choir Pomorochka for six years: "I am very interested in learning how to dance a square dance correctly. I endlessly love our northern dances. They give such a charge of mood, good energy. Enough for the whole week until the next class.
Members of the choreographic group "Kabluchok" of the branch "Cosmos" at the MUK "Luch" used to be only at the concerts of the Northern Choir, they came to the master class for the first time.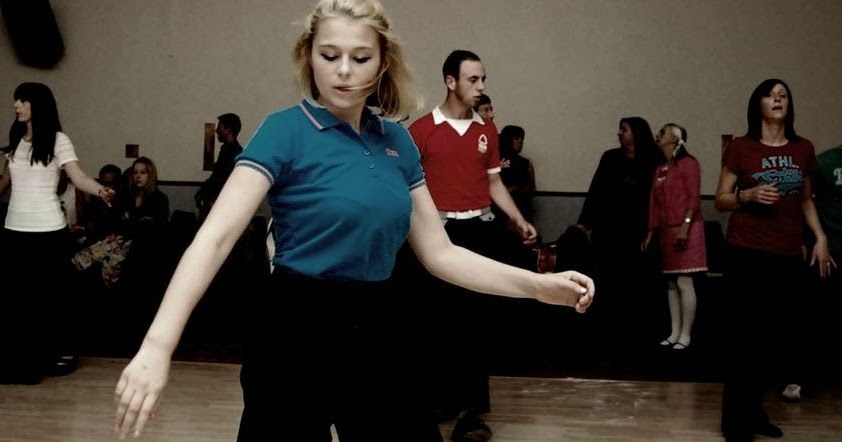 - I would very much like to continue, to consolidate. We take the study of folk dance seriously. We do it for the soul, in order to accomplish everything that we could not master when we worked, - said a member of the team Svetlana Pospelova.
Pupils of the team "Golden Dragonfly" of the House of Culture JSC "Byt" in full force came to the master class from Novodvinsk. Folk dance is not their profile, the girls are engaged in pop and modern dance, but the teachers considered that it would be useful to plunge into the atmosphere of folk choreography.
– Much was a discovery for us at the master class. We plunged the children into an atmosphere that they had never touched, and they were very impressed. Of course they see the folk dance. And they are very impressed! We live in Russia, and you need to know your tradition, because all modern choreography came from folk dance. These are our origins," said Galina Markova, deputy director for creative work of the Palace of Culture.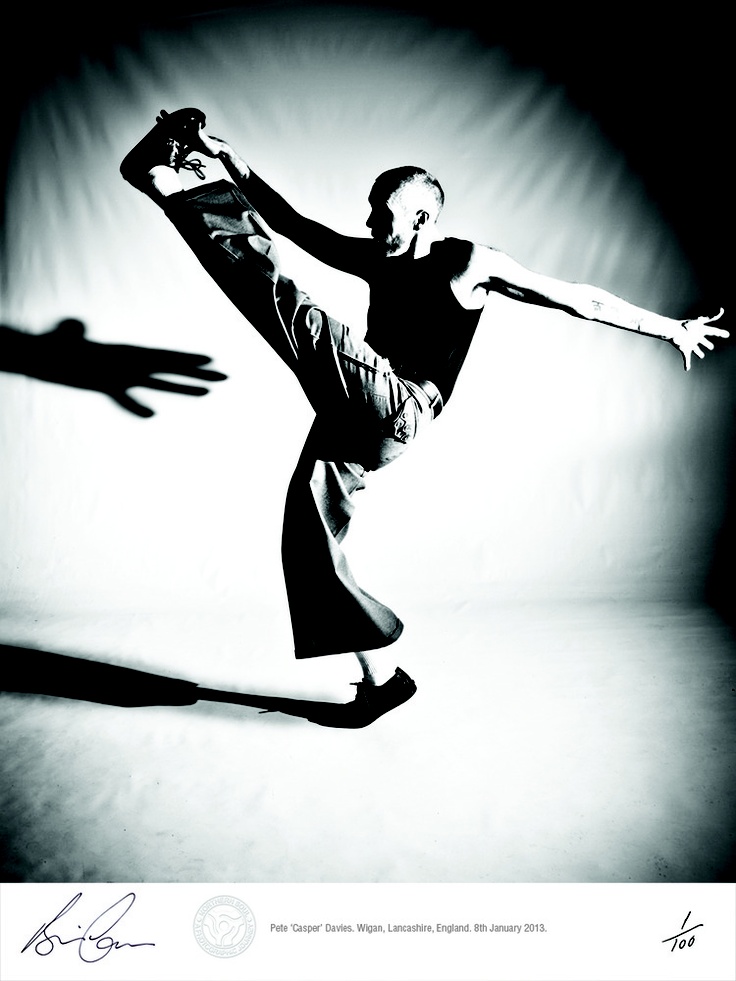 According to Alexander Selivanov, chief choreographer of the Northern Russian Folk Choir, the participants of the master class did an excellent job with the program.
– It was hard at first, but it worked out. The main thing is to understand the structure, the sequence of blows. If a person hears music, understands the rhythm, and if the music is played with passion, it is impossible not to fall into this rhythm. I watched it today. Folk dance is irreplaceable. In all periods there were different ways of choreographic development: modern and postmodern, contemporary, there are many different directions in hip-hop, but folk dance has always followed its own path. A person who loves Russian culture will try one direction or another and still return to folk dance. He will need it. Well, it's never too late to dance for yourself.
About the "Cultural Bag" project
As part of the "Cultural Bag" project of the Ministry of Culture of the Arkhangelsk Region, people over 60 can visit the events of cultural institutions of the Arkhangelsk Region at a discounted price.