How to get a career in dance
The Right Steps Towards A Career In Dance
Image via Wikipedia
Many children have a desire to dance. Some proclaim that when they grow up they want to become professional dancers. While many youth share this dream, only a few make it.
While it may be difficult to have a career in dance, it is definitely possible. Here are some helpful ways to make your dance dream into a reality:
Become more knowledgeable about your craft
Take a variety of dance classes
Become a choreographer
Consider a degree in Dance
Build connections through networking
Become more knowledgeable about your craft:
Like in any profession, the more you know the better off you will be. The same rule applies for dance. It is a common misconception that dancers rely solely on their muscles. In reality, dancers rely much more on the brain. Learning choreography at a fast pace, reversing combinations, and timing movement to new music takes some serious brain power!
Aside from the physical aspects of dance, become knowledgeable about the entire field.
If you are interested in ballet, perhaps research the history of ballet and see how your favorite arabesque came into existence. For Hip-Hop lovers, why not research the early Poppers or see where Krump dancing originated? Remember that a well informed dancer is a promising professional dancer who can contribute to the field in new and exciting ways.
Take a variety of dance classes:
Image by juicyrai via Flickr
It can be scary to break out of the comfortable confines of your local studio. But branching out has many benefits for an aspiring dance professional. By taking a wide variety of dance classes from different sources, you become a more versatile dancer. In today's dance industry, versatility is extremely important. Sure you can specialize in a specific dance genre, but it is also important to be well-versed in a variety of styles. Most private studios offer the standard ballet, jazz and modern combination of courses. However, some offer tap, ethnic forms (like African and Latin styles), hip-hop (house, breaking, popping, locking), lyrical, contemporary and modern!
Take as many different dance classes as you can from different sources.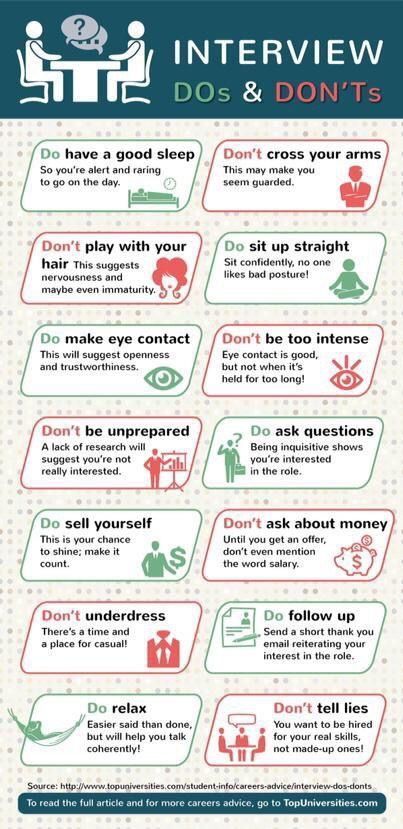 If you belong to a studio, why not supplement your training with additional workshops and master classes? What doesn't kill you makes you stronger, so if you can survive a grueling dance schedule than you are taking a step in the right direction.
Explore choreography:
Many leading industry professionals are required to contribute to the choreographic process. Even if your goal is to dance for a company, you should still be able to choreograph or create new movement on your own. Some choreographers ask dancers to improvise movement during a rehearsal or develop a phrase to go along with set choreography. Being able to create new movement is not rocket science—it takes creativity. Explore the way your body moves by improvising on your own. Try new things and do not be afraid to break outside of the barriers when creating new movement. After all, the objective is to create something new and exciting—so take a chance. You might surprise yourself and gain a new appreciation for choreographers.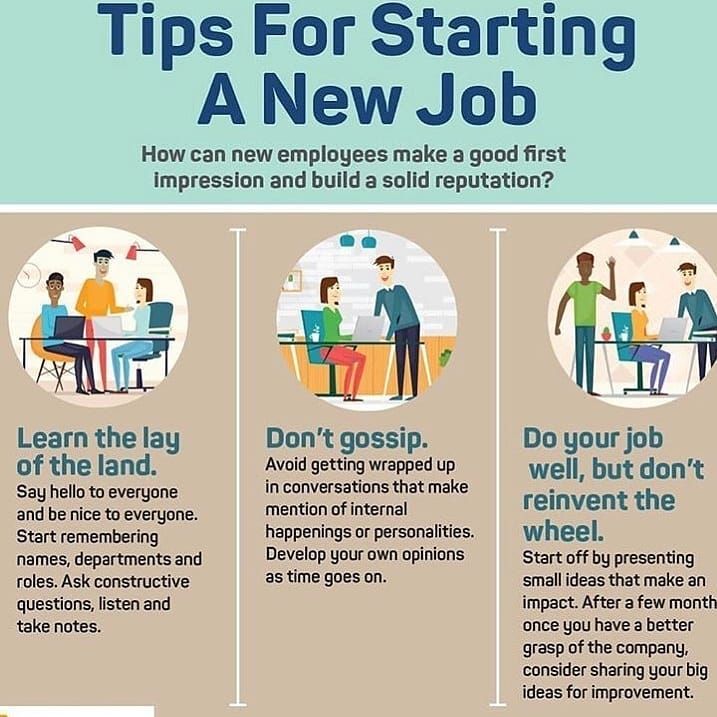 You may even become one!
Consider a degree in dance:
Image by UMTAD via Flickr
Dancers and artists fight an economic battle. To defeat debt, underfunded programs, and unemployment, it is important to come equipped for battle. One of your most reliable shields can be a degree in dance. There are now a host of higher education dance departments across the country. Some offer Bachelors of Arts (most liberal arts colleges and universities) while others offer a Bachelor in Fine Arts Degree (most conservatories). Some programs are large and require dance 24/7. Conservatories are dance training programs that prepare dancers to go out into the performance world ready for battle. Liberal Arts programs offer life skills such as writing, public speaking, problem solving and developing the inner artist. These programs also prepare graduates to become professional dancers and advocates for the arts. Conservatories and Liberal Arts programs have different approaches to dance training, but each has had countless success stories and many graduates currently working as professional dancers.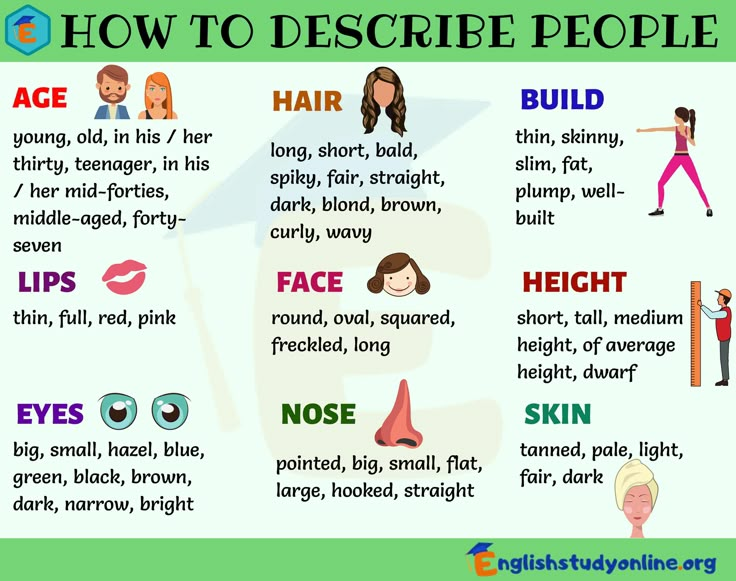 A degree in dance sets you apart from the competition and exposes you to newer dance forms such as partnering, postmodern, and contact improvisation.
While some schools focus more on dance training, some specialize in dance scholarship and the academic component of the field. So explore your options and see if there is a dance program that suits your needs. Chances are you will find at least one program that can challenge your dancing and intellectual pursuits all at the same time.
Image via Wikipedia
Build connections through networking:
Some dancer landed that dream job because he had a cousin whose best friend's fiancé knew the artistic director of a company. While this scenario is extreme, it is often how things play out. Somebody you know knows people in high places who can give your resumé some extra attention or land you the audition you always wanted. Do not be afraid to put yourself out there and network. Design a blog, web site or social networking page dedicated to your work in dance.
A resumé, headshot (professional photos) and reel of performances and choreography are never a bad idea. With new technologies, promoting yourself as the dance professional you want to be is becoming easier and easier. Do not hesitate to talk to friends, family and co-workers about your goals, because you may be surprised at who can help you become a professional dancer.
Final Thoughts:
Hard work and dedication always win out in the end. If you believe in yourself, never give up, and work until you see your dream become a reality. Go out into the world and make your own creative opportunities. You have the power to create your own career.
Kindly follow, like or share:
Roger Lee
Roger Lee is a professional dance writer, instructor, and studio consultant from Philadelphia, PA. His writing has been published nationally in Dance Magazine, Dance Magazine College Guide, Dance Studio Life Magazine, and The Dance Journal. Roger has taught hip-hop at The Rock School of Dance Education, Koresh School of Dance, Mid-Atlantic Ballet, Philadelphia Ballet School, and Drexel University Recreation Center.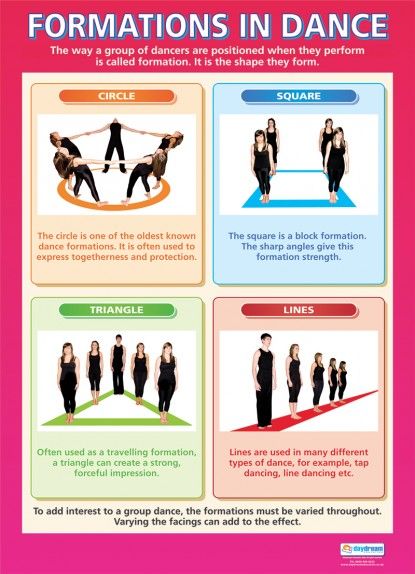 Roger also directs and choreographs Roger Lee Dance Company and provides dance studio marketing, communications, and publicity at www.rogerleedance.com
www.rogerleedance.com
8 Dance Related Careers To Pursue After Dance Life
Posted on by Helen Kantilaftis
The world of dance is an ephemeral field. Maintaining a career as a full time dancer can be elusive, difficult to maintain, and short lived. However, there are many ways to extend a career in dance and remain active in your field or transition to something different entirely.  Here are some ideas to consider:
1. Become a dance teacher.
This is perhaps one of the most popular career choices for dancers. You can teach at a studio, in a public school system with the proper qualifications, or a college dance program with a Master's degree.
Being a dance teacher allows you to remain active physically while sharing your knowledge with others.
You can also remain creative through choreographing routines for class and performances regularly.  It helps to know which age group you want to teach, as some will require extra training or college degrees.
This is a great option that helps extend the longevity of a dance career.
Without dance teachers, the field of dance as we know it today would not exist!
2. Choreograph.
Search out grant programs in your city to fund your work. Contact local theater groups who may be interested in hiring a choreographer for their plays or musicals. Seek out large scale entertainment companies who may need a choreographer for corporate or commercial work. Start your own dance company and forge a new, creative path!
3. Work in arts administration for a dance company or theater.
Your experience in the dance world will have given you a thorough understanding of the arts in general, and transitioning to a desk job is a good option to stay involved in the field if you desire a less physically active career.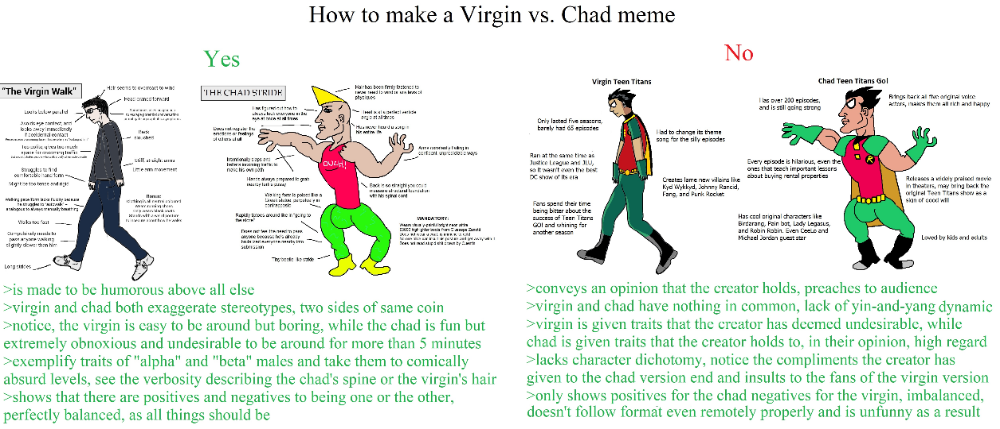 This is a great position for those who can organize budgetary finances, schedule meetings, rehearsals, or shows, organize fundraisers, and be a support to the artistic director and overall vision of the company.
4. Become a yoga or Pilates instructor.
Yoga and Pilates are not only great conditioning supplements for dancers, but they also make wonderful second careers and additional income to full-time dancers.
The language of dance crosses over well into these fields. The breadth of kinesthetic knowledge from dance training translates effectively when teaching these mind-body techniques.
There are several types of trainings you can take to teach either field, ranging from 200-500 hour yoga teacher training, Pilates mat training, to full Pilates apparatus training. Most gyms and studios will require this in-depth training in order to teach.
In addition to teaching at such facilities, you can also teach private lessons or at corporate offices.
These are great career choices for dancers who either wish to continue to dance, or transition into a field that may be gentler on their body while allowing them to remain physically active.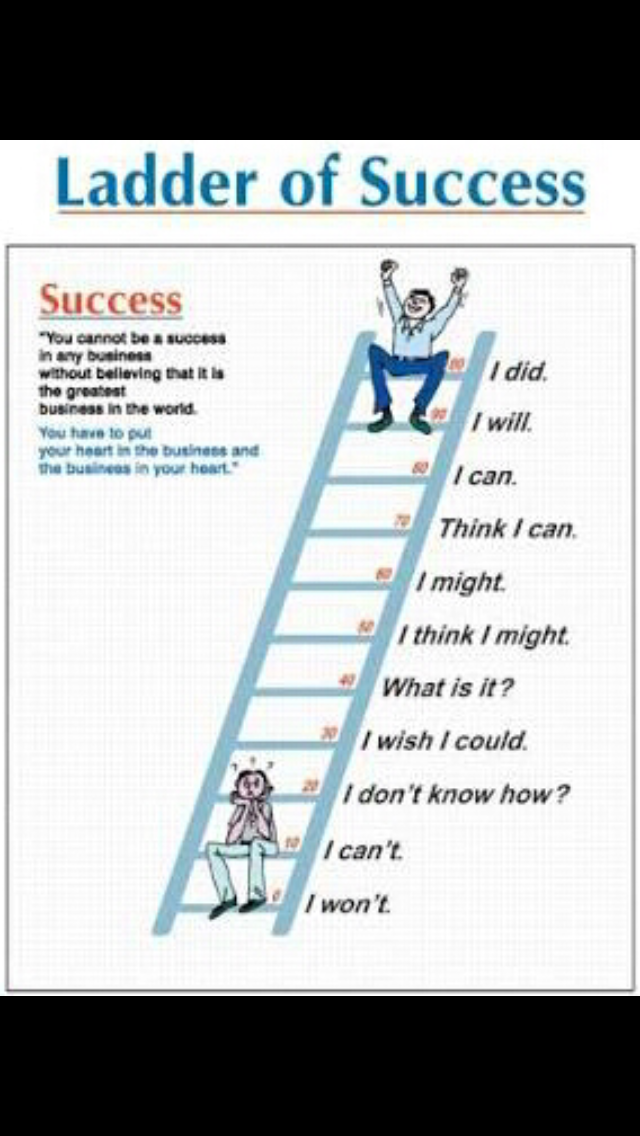 5. Marketing for dancers.
This field may be closely related to working in arts administration for a company, or you could become a full blown graphic designer.
Work in this field could entail designing and maintaining web pages, designing flyers and other promotional materials, promoting events through social media, and more. Graphic design work may require additional training, which you could receive through online courses, community classes, or attending college to obtain a degree.
6. Become a dance photographer or videographer.
As a dancer, you have probably been on the other side of the lens many times. You already have an awareness of movement when you take the leap into the photography world, giving you an edge to predict great photo moments or video framing.
It could even lead to a bigger career in photography. Dancers and choreographers, especially, often have a great eye for creating imagery – after all, dance is essentially creating images with our bodies.

7. Costume or clothing designer.
As a dancer, you have been surrounded by costumes either your entire life or your entire career. You also know what feels good to practice in. With this advantage, you can create costumes, dancewear, or clothing that is designed to be moved in or move well with the body!
Learning to sew and create your own costumes could lead into working in the costume department of a dance company.
If you are passionate about designing your own gear, you could even start your own line. The internet has paved the way for a booming self-employment market, with marketplaces such as Etsy and independent online storefronts powered by PayPal or Shopify.
8. Become a physical therapist or dance medicine specialist.
As dancers, we know our bodies very well. If you have had extensive training, such as going through a college degree program, you probably have a wide range of anatomy and kinesiology knowledge. Injuries in dance are unfortunately common, and you may have even experienced some yourself and gone through physical therapy.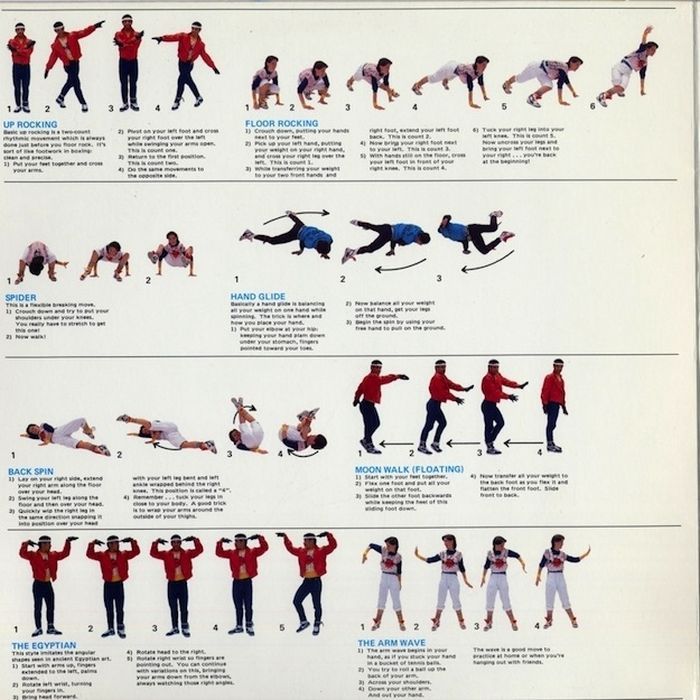 Even if you just have the curiosity, this can be an excellent and lucrative field for a dancer to enter. The ability to relate to a dancer and understand the dancer's body as a physical therapist or medical doctor will give you an advantage that is hard to beat.
These are just a few ideas to get you started on how you can either extend your dance career, or transition into a new field. When searching for new jobs, be sure to think about all of the great things dance has provided you, such as discipline, punctuality, dedication, creativity, kinesthetic awareness, and more.
Know that your drive to succeed does not have to stop with dance, but you can take these many wonderful qualities to open new doors, build new bridges, and have a successful and happy life, no matter what you do.
Image by k4dordy
8 Dance Related Careers To Pursue After Dance Life by Helen Kantilaftis
Dance is a flow
- So, you can always catch up if you work?

- One hundred percent! You can dance for so long that in the end hard work will win talent.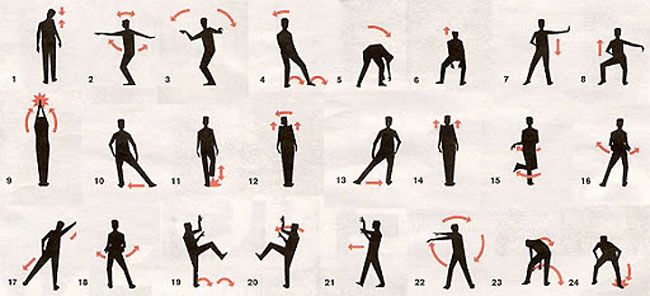 It's better, of course, if they are together, but hard work evens out the early advantages of talent. In this regard, our sport is very good: we can dance for a very long time, catch up with the best dancers with years of hard training, and then compete with them and defeat them.
- How do you think: "I want to win Blackpool" or "I want to become an international dancer!". Where do such ideas come from?
- But really, where did it come from?..) When we first appeared at the English tournament and, of course, immediately flew off, we went to watch the adults dance. The big international tournament International Open, Albert Hall, a beautiful hall, a live orchestra, wonderful music… We came from a simple club in the suburbs and ended up in some other world. All this looked grandiose, the couples were of the super-top level, the dance was amazing, the impressions were amazing! At that moment, I realized for myself: "I want that too! I want to try this!" It was then that I made a final and irrevocable decision for myself: "OK, now I am a dancer! I want to dance".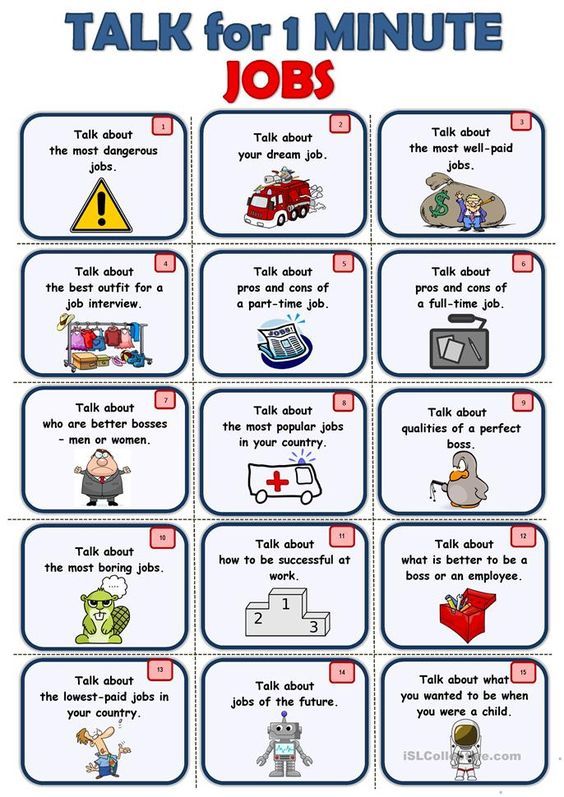 And if I'm going to dance, then I have to do it better than anyone else. And what's the best here? This is Blackpool. Ok, so we need to win Blackpool. From all this atmosphere, from being involved in such a beautiful event, I had a desire: "How cool! I want to be a part of it! I want to be the top of it! Let's work!"
- It turns out that it's worth going to tournaments not only to win?
- Of course) Many people think: "Now I'll get ready, and how will I enter the tournament! How can I collect all the cups! In the meantime, what should I do there? I'm not in perfect shape, and I'm dancing the category for the first year ... ". This is the wrong path, the road to nowhere. It makes sense to go in any condition, just for the sake of seeing, soaking up the atmosphere. Especially for big tournaments. It is here that you understand where to row, build your strategy. For this you need to go to the tournament! Search, try, change, become better.
Fill up with dance. It is naïve to go right after a victory, especially to a big and important tournament. This is a rare success.
- How many years did you conquer Blackpool?
- Oh, for a long time) Go crazy - ten years. But this is our story. In general, and the first time you can - for juniors, for youth, there are many such stories. Now, after quarantine, suddenly someone is very well prepared and will go. Forward! Dare! Well, maybe not win, but you can definitely get to the semi-final or the final. We have our own history, we succeeded for a long time, but I started late, maybe because of this.
- Sometimes it seems to us, parents, that it's easy to win, but we don't see all this "rough" daily work that is done in training) We come to tournaments and want to succeed. And when a child doesn't take first place or doesn't get on the podium, we think that maybe dancing is not for him, that maybe it's not worth it .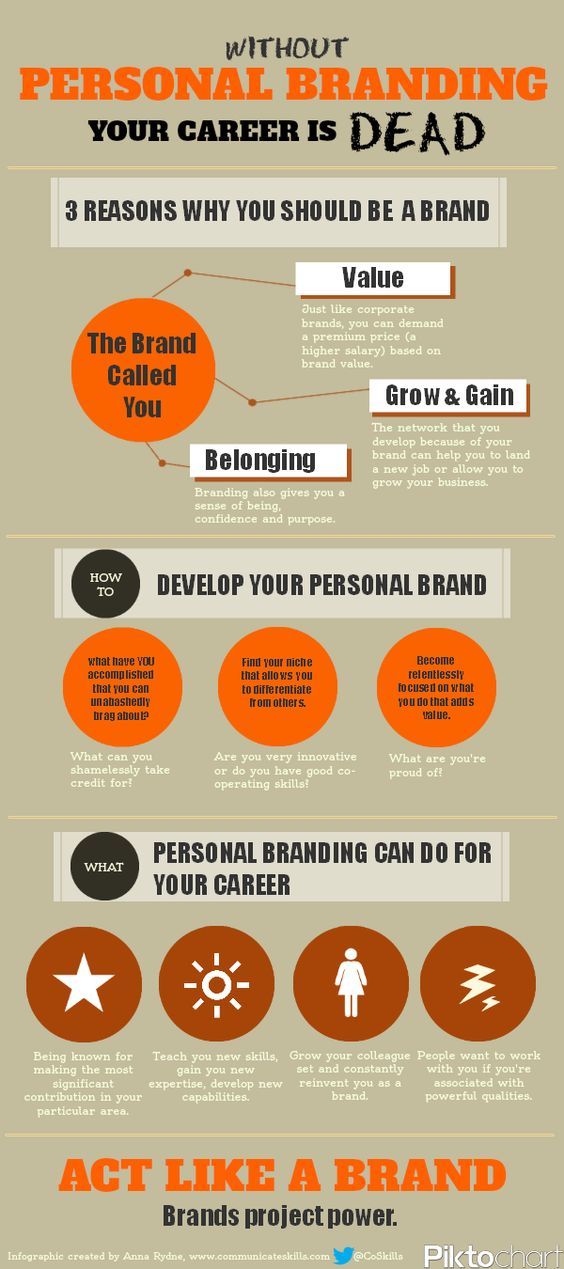 .. We get upset ourselves, and, of course, we don't have a very positive effect on the child's motivation. How did you manage to stay on track and still achieve success?
- First, let's define what success is. I clearly understand that for each person it is something different. For one - money, for another - cups and first places, and for the third - applause ... For me, success now is finding the activity that you love and in the process of which you enjoy, and then organize your life in such a way that you constantly study. When did I realize this? Of course, only after we won!
And before that it was different. I had a clear goal, a goal since childhood, a dream - to reach the Blackpool final. I thought: "It may not work out to win, but I really want to go to the final." And when we got to the final, we continued - continued to compete. And then it so happened that we had a chance to win, we won. And then they continued to win, win.
Of course, when the first victory of this level happens, it is happiness! The winners are announced, your names are called, you go out, first place, tears of joy .
.. And the feeling - Wow, this is real! And if I could, then it is possible for real. Because I started late.
When we took first place, with us on the podium, the English couple was third, who always won this tournament from juniors. True, he was with another partner, but we were ninety-sixth, and they were first, then we were forty-eighth, and they were first. And now ten years later - we are the first, and they are the third ...
Due to hard work and love for dancing, with the help of many hours of training, we caught up. A moment of victory, joy, satisfaction, a dream come true, it's possible! And somehow it passes quickly ... The next day you think: "What now? Will we run to the next victory? and say to yourself: "Stop, stop, stop!". Suddenly, the realization comes to mind: "It turns out that the wise men were right: it's not the victory itself that is important and valuable, but the path to it!". Of course, you really understand this after standing on the podium, but for the sake of this experience it is worth winning!
Victory throws you a new challenge, not only sports! This is a challenge to deep inner work, to finding a balance between process and result.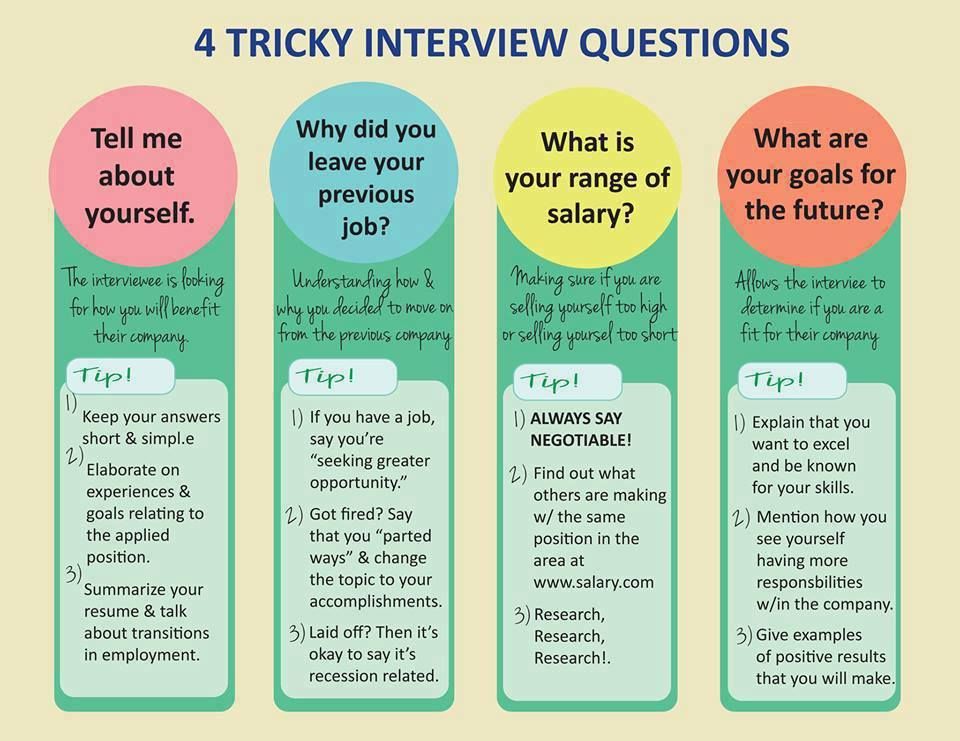 And you understand that now you need to learn to enjoy the lesson itself.
It is easier to work only for the result - you come, you do, you achieve, and the process is culture. You have to make yourself feel good, organize the space, get involved, consciously approach the dance. It's hard, but cool! You live life, every moment of it, you dissolve in what you do, you feel alive. So if you are here and now, then do what you are doing now! Learning how to do this is what success is for me now.
- Of course, the topic of relationships in a couple is worth a separate interview, but do you have some secret of your own? How does your personal relationship affect your victories?
- In our sport, communication in pairs is a big part of success. Truly successful, champion couples are those where people are on the same level and are ready to go to the top together. They accept that next to them is a strong person, talented, hardworking, and he has his own opinion, which may not coincide with yours.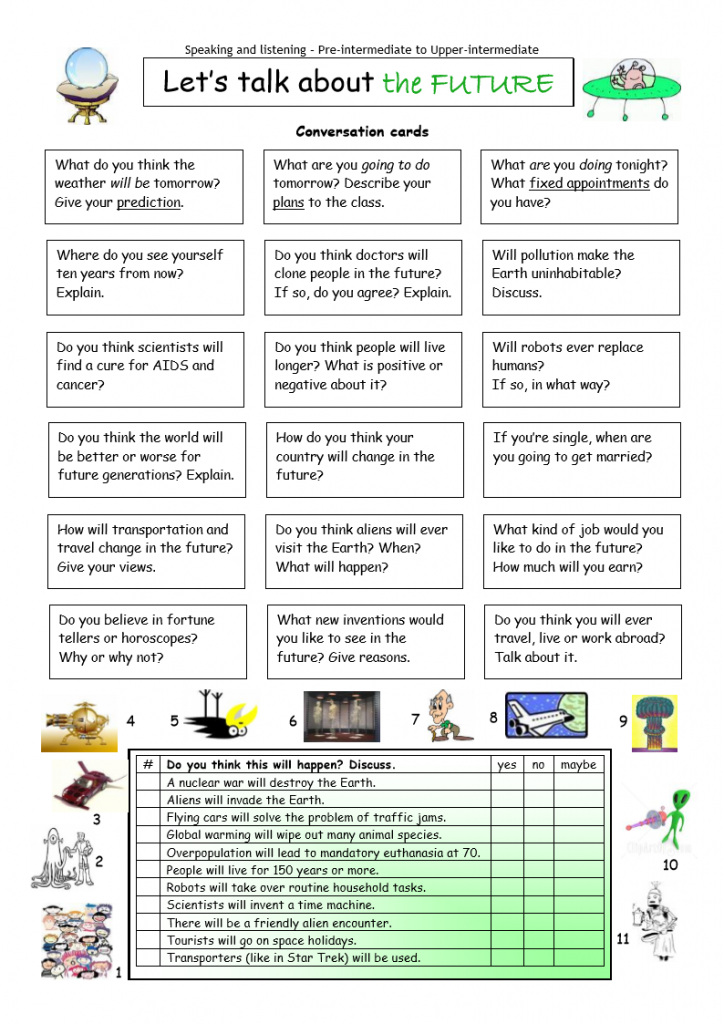 Partners can be completely different in character - someone is cheerful and jokes all the time, and someone is serious and deep, but they always treat each other with respect.
A dancing couple is like a family, only they also work together)
Here we must also remember that the dancer's task is to show his maximum! And my task as a partner is to organize such conditions for my partner so that it would be easier for her to show all her talents. My goal is to let her open up next to me in the dance. She has the same task - to create space for me and interact so that I can show my best and strengths. It is a dialogue full of trust, reliable and open. I believe that this is how you need to look at the interaction in a couple. It's not easy and you need to learn it, but after ten years of dancing together it's already easier)

where to study, salary, pros and cons
Author: ProfGuide
Updated
Dancer is a person of art who performs rhythmic movements to music, taking part in theatrical performances, shows.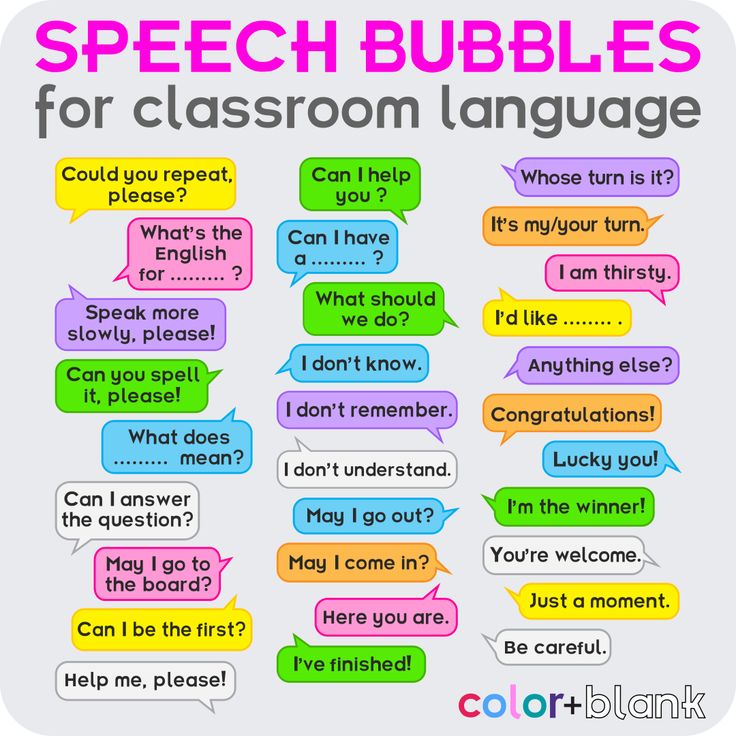 The profession belongs to the type "a person is an artistic image", it requires excellent self-discipline and, of course, talent. Children who distinguish literature, physical education, music and singing from all school subjects can become dancers. By the way, the ProfGid career guidance center has recently developed an accurate career guidance test that will tell you which professions suit you, give an opinion about your personality type and intelligence.
Content:
Brief description
Profession Features
Pluses and minuses of profession
Important personal qualities
Universities BIRECH
Best Colleges and Academies for Dancers
Best Universities
Place of Work
Salary
Dancer Salary as of December 2022
Professional knowledge
Famous dancers
Examples of companies with vacancies as a dancer
Brief description
This profession has a rich history and is closely associated with the arts.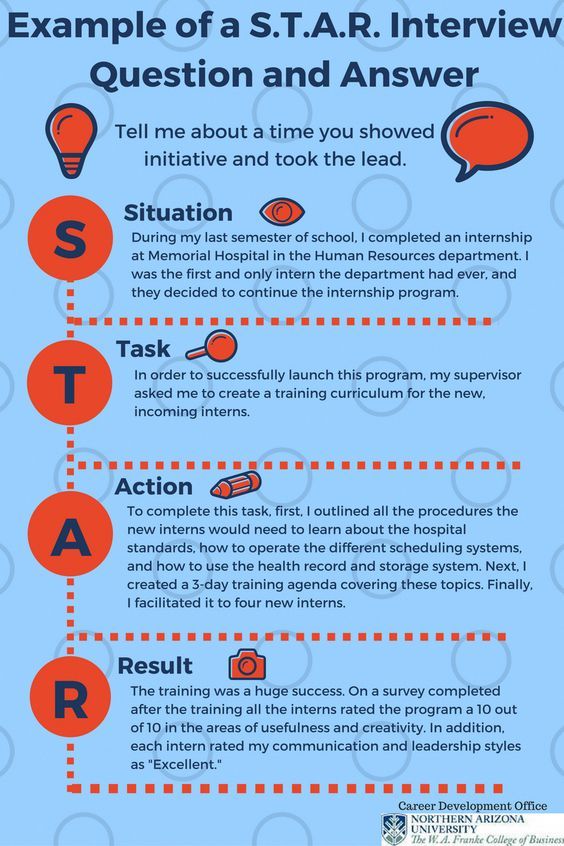 However, the success of dancers by more than 50% depends on dedication, endurance, self-discipline. A specialist can work independently, performing solo choreographic numbers, it is also worth highlighting pair and collective dances. There are a lot of types and techniques of this art direction:
ballet;
pop and folk dance;
historical dance and others.
See also:
Also distinguish styles such as street jazz, hip-hop, R'n'B, contemporary dance, street dance, etc. Dancers choose the style and type of performing arts based on their physical abilities, temperament, personal preferences. On stage, they create artistic images, convey emotions, making the hearts of the audience tremble.
Features of the profession
Anyone can become a professional dancer, but it is worth starting training in childhood. Choreographers recommend sending children to dance studios at the age of 3-7, which will allow them to develop good posture, plasticity, stretching, a sense of rhythm and other skills necessary for professional performance.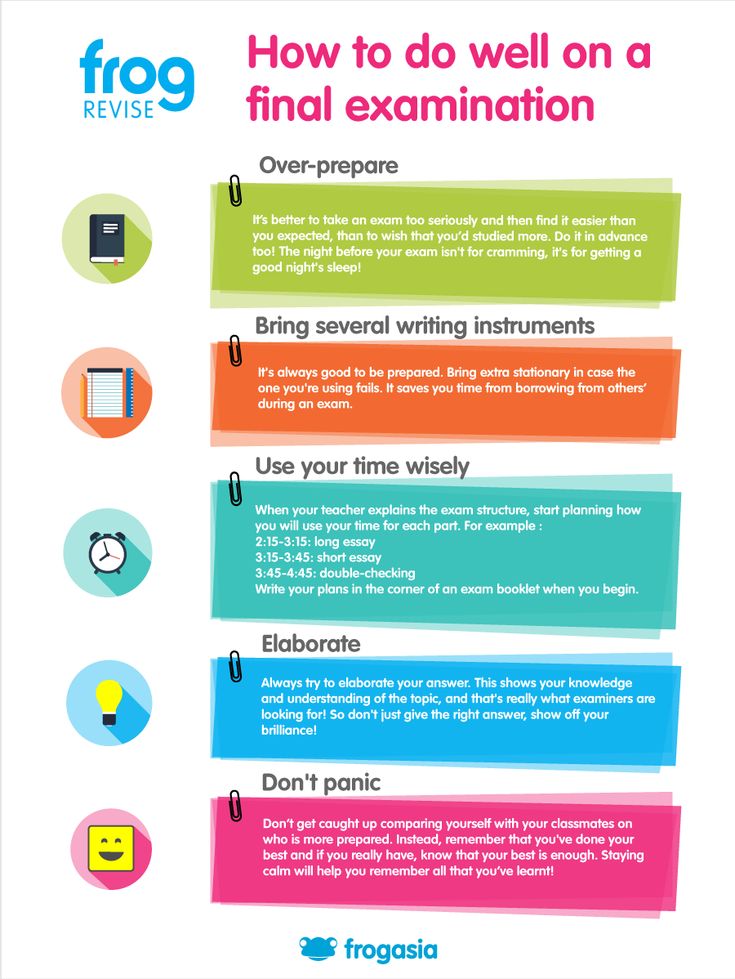 Dancers most often work in 1-2 overlapping styles, they pay special attention to training and rehearsals, maintaining excellent physical shape. A career is short, because its peak is at the age of 15-25 years, and after 30 years, most specialists change their field of activity. They can realize their talent and knowledge in other areas, working as directors, choreographers, school teachers.
Dancers independently or under the guidance of a choreographer create performances: choice of music, sequence and rhythm of movements, costumes and image, facial expressions, plasticity. Before performing the dance, they rehearse for a long time, honing their skills. Many members of this profession often travel around their home country and go abroad to give concerts. The activity is associated with certain difficulties, which leaves an imprint on the lifestyle and character of the dancer.
Pros and cons of the profession
Pros
Excellent physical development, because dancing strengthens the body and willpower.
Opportunity to work on the best stages.
Talented dancers quickly achieve success.
The profession is interesting, active and ambitious people will like it.
Opportunity to earn income from various sources, because dancers work alone or in pairs, can take part in private productions, star in music videos.
Useful business connections in the world of art.
The opportunity to change the field of activity, because dancers often open schools, give private lessons, work as choreographers - the choice of directions is huge.
Cons
High injury rate.
Serious injuries can put an end to a professional career.
Short career period.
Very high competition.
See also:
Important personal qualities
Dancers have excellent plasticity, but in this profession not only technical performance is important, but also emotionality. The dancers convey the idea of ​​the performance with the help of movements, facial expressions, so they must be distinguished by well-developed artistry.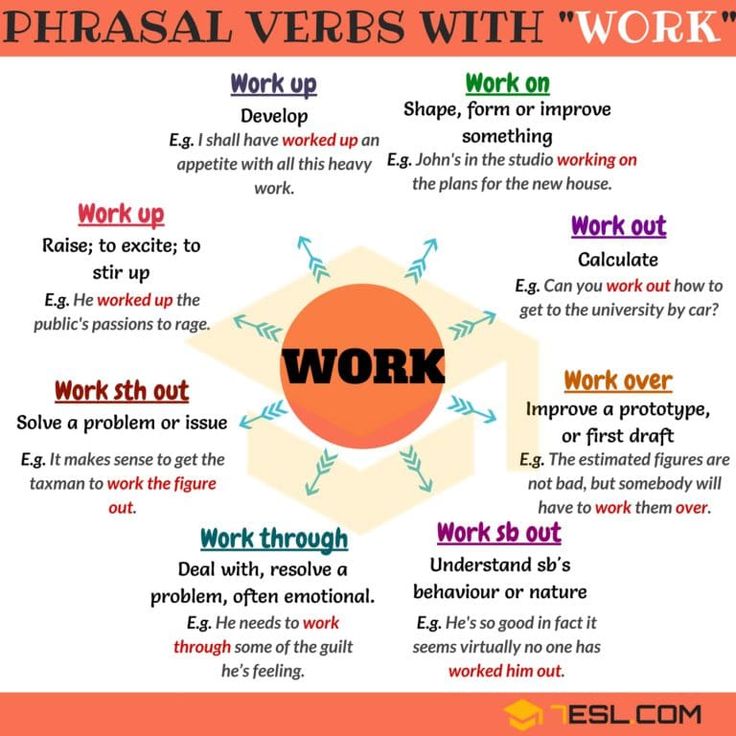 Increased efficiency, resistance to physical stress and a low pain threshold are very important, because rehearsals and performances often end with sprains, dislocations and other minor injuries. Only those people who do not suffer from laziness, negligence, and excessive self-confidence ascend to the pinnacle of success.
Training for a dancer
Professional education can be obtained in various institutions:
schools and academies of choreography;
dance studios;
colleges;
universities.
There are no special requirements for the education of a dancer, the level of his skill is determined during choreographic tests. It is worth starting training at a young age in order to reach a professional level. Let's consider the most interesting directions:
"The art of dance (by type)", implemented in choreographic colleges and schools. You can start training after grades 7-9, which depends on the requirements of the college;
The Art of Ballet. The direction of training is open in many creative colleges, studio schools, academies. Children who have completed the 4th grade of the school are invited to study.
You can also go to study at a university, choosing a specialty related to choreography, folk dance and other areas. Primary training can be obtained in public and private schools of choreographic art, during individual lessons.
Universities
4 years

90,000 RUB/year

12 budget places

4 years

158,100 RUB/year

23 budget places

4 years

65,000 ₽/year

8 budget places

4 years

200,000 ₽/year

16 budget places
Best Primary Schools
Dance Quarter School.
School for children "Dancevaliya".
State 27 Dance Studio.
Best colleges and academies for dancers
ARB im. A. Ya. Vaganova.
MGAH.
MCU at the Moscow State Academy of Theater Arts "Gzhel".
School-studio (school) at GAANT them. I. Moiseeva.
KMTI them. G. P. Vishnevskaya.
Best universities
IPCC.
GITIS-RATI.
MGAH.
ARB them. A. Ya. Vaganova.
Russian State University A. N. Kosygin.
ISI.
UGAI.
SPbGUP.
AGIIK.
KemGIK.
See also:
Place of work
Dancers are in demand in theaters, film industry and organization of holidays and events. They can work as teachers, find vacancies in nightclubs, private groups - there are many options for employment.
Salary
There is no exact tariff rate in this segment, because everything depends on the style in which the dancer works, personal qualities, education, reputation and experience.