How to learn kpop dances quickly
How To Learn K-Pop Dances
So, if you're anything like me, you love a good K-Pop song and the fun, popular choreography that comes with it.

But I have to admit… if you asked me if I've ever actually tried learning any K-Pop choreography… I'd embarrassingly have to say "No". 

Even though the dances are meant to be simple to learn, it's easy to feel intimidated when you're watching the moves being executed by idols who've been training for most of their lives!

So, I decided to find out what it takes to master K-Pop routines AND perform like a legit K-Pop star.

Now, I'm gonna share everything I learned with you.

Keep reading to get all the tips you'll need to become a K-Pop dancer yourself!‍
But first…
The term "K-Pop" is an abbreviation for "Korean popular music."

While the name is pretty general, "K-Pop" is typically used to describe a mixture of East Asian and Western music genres that can be traced back to the 1880s.
Throughout the 1880s-1940s, Koreans were introduced to Western music through American missionaries and radio broadcasts, but it wasn't until the 1940s when North and South Korea parted ways that K-Pop music really started to thrive.

Many American soldiers remained in South Korea after the Korean War, and started spreading the latest Pop, Gospel, Rock, Jazz, Hip Hop, R&B, Folk, Country, Classical, and Reggae.

As a result, South Korean music artists started infusing their own music with Western rhythms, instruments, vocalization styles, and languages.

And sure enough, Korean singers started getting their big break within Western circles. 

Ever heard of The Kim Sisters? 
Around 1959, they were the first Korean artists to drop an album in the U.S! 

Of course, this music doesn't sound like K-Pop as we now know it…

MODERN K-POP MUSIC
The music we currently call "K-Pop" is most heavily influenced by Western music from the 1990s-2010s.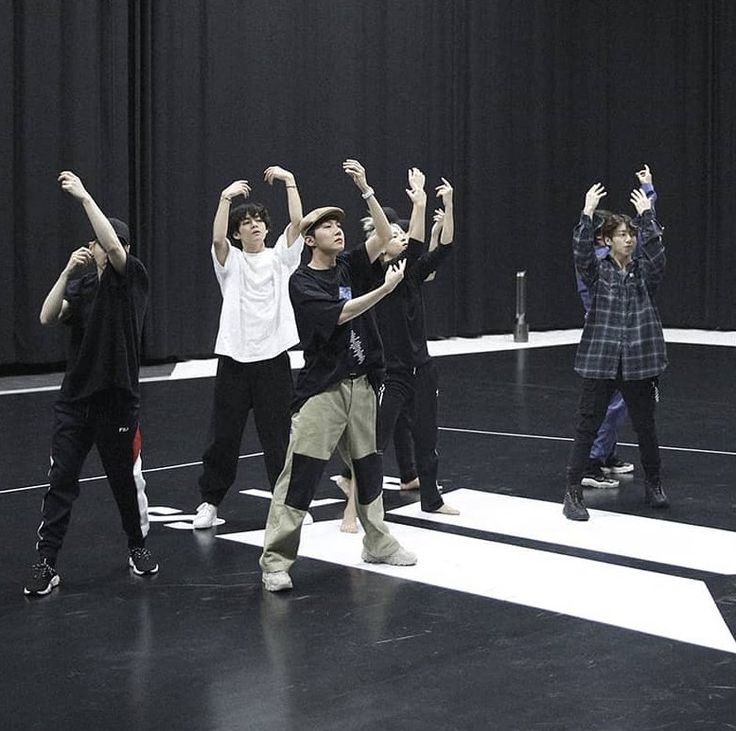 It was during that time period that the internet made it easier than ever for countries to share music with each other. 

The Korean government was putting more focus on marketing their music to other countries, but it wasn't just the K-Pop industry running the show anymore!

Take the boyband Seo Taiji & Boys for example. 

Despite the fact that they scored really low during a televised Korean talent show with their song Nan Arayo, their fans went crazy over that same song AND their album.
They posted their music video online and the song made it to the states where new audiences fell in love with it!

Whether it was Seo Taiji & Boys' unique fusion of Rap, Hip Hop, Rock, Jazz, and EDM, the sound of the Korean lyrics, or their standout fashion sense, thousands of teens and tweens around the world saw their video and looked at them as "idols" – a term that would become the #1 descriptor for K-Pop group members.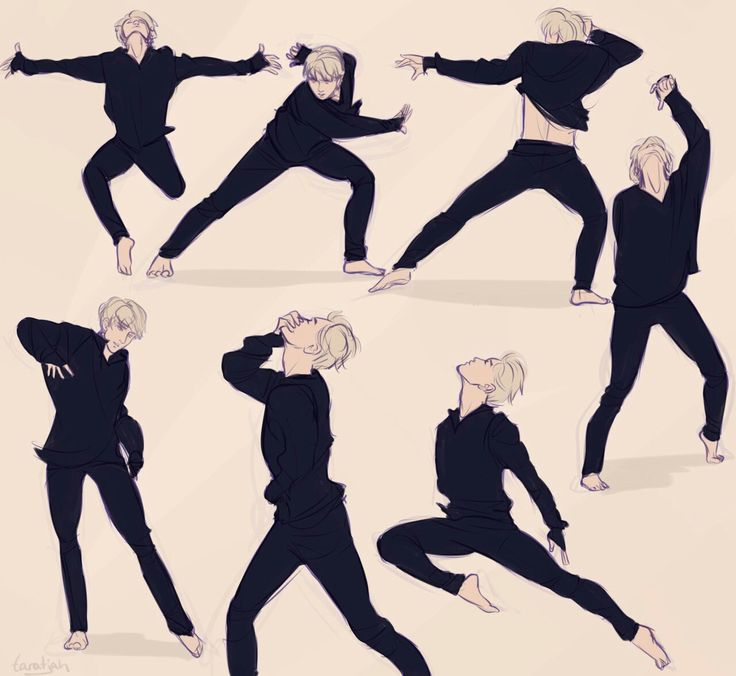 Many other K-Pop artists followed suit and in the 21st century, names like Super Junior, Big Bang, Wonder Girls, Psy, BTS, Blackpink and TWICE were household names.

WHAT IS K-POP DANCE? 
Of course, one of the main things that sets K-Pop apart is the dancing!

The choreography is full of fun dance moves that are actually easy to learn. 

And since the late 2000's, K-Pop choreography (and the highly produced music videos that showcased it) has heavily contributed to the genre's virality.

The choreography that went with the chorus of each song was meant to be catchy and attainable, so that anyone in the world could "cover" the choreography just like they would cover the song itself.

Soon, sites like Youtube and Facebook were filled with dance cover videos that gave free advertising to each new K-Pop song.

The moves and combos were heavily influenced by the Hip-Hop-heavy choreography used by 90s/2000s American groups, but K-Pop dances also tended to lean very cute/playful or very edgy – much like the music itself.
For example, compare how Britney Spears' and Girls Generation's choreography look.

They're both filled with sharp and precise movements, hyper-feminine grooves, and playful gestures. And it's not just one person dancing. You get to see lots of bodies moving in unison!

Many of the early K-Pop groups who were popular in the states followed this formula, but the first modern K-Pop song to get serious radio play featured unisex moves that were appropriate for any age.                                                                  
Enter "Gangnam Style" by Psy! 

Due to that "galloping horse" move, this was the first video on YT to receive over a billion views.
HOW TO LEARN K-POP DANCES
If you want to learn how to dance K-Pop, start by choosing a few groups that you really resonate with!
Then, you can dissect what makes their choreography unique and master their style!

For example, if you really love BLACKPINK's Lisa, you might notice that she's all about intricate details and putting serious power into her stage performances.

So, as you're learning a BLACKPINK or Lisa routine, really focus on those style elements as you practice each move.

Be thoughtful about flicking your wrist to finish a move or tilting your head at a particular moment.

Remember to stay powerfully grounded when you strut, rather than bouncing lightly on your feet.

Once you know which idol you want to look like, you can then focus on mastering the actual dance steps.

If you're totally new to dance, start by looking for choreography that's a little more smooth and groovy.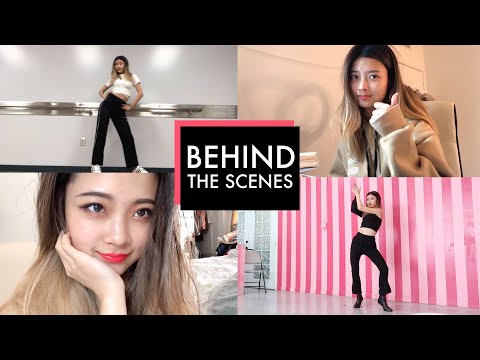 Basically, you want to look for the same types of moves that you'd do at a club or party.

A great example would be the routine from "Pretty Savage" by BLACKPINK.
Related article: Top 10 K-pop Girl Groups in 2022
The chorus section is all about hair whips, booty shaking, and bouncy moves that hit right on the beat. Even if you don't look exactly like the idols when you do this routine, you'll still look great!

P.S. If you wanna learn this choreography step-by-step, we have a tutorial on STEEZY Studio. ;)

Click here to learn it!‍
If you're further along in your dance training, then you can choose a faster, more precise routine.

Typically, these types of choreographies will test your ability to use speed and control at the right time - all while dancing to more complex rhythms.

Take ATEEZ' "Say My Name" choreography for example:
‍

During the chorus section, you'll notice that there's a lot of jumping, quick hand movements, and sudden transitions from fast moves to slow moves.

You'll need to practice this routine a lot since many of the moves won't come naturally to you!

P.P.S. You can learn "Say My Name" on STEEZY Studio too! Just click here.

After you know the style of choreography and routine you want to learn, you're ready to really dive in!

There are a few ways to go about learning K-Pop choreography.

A lot of people learn the routines by studying the highly produced music videos that come with most K-Pop songs.

You can find the videos on YouTube, slow down the tempo, study the movements, and then practice in a mirror at home.

Many other K-Pop songs come with what's called a "practice video" – basically, this is a video of the music group rehearsing the routine in a clean, simple environment.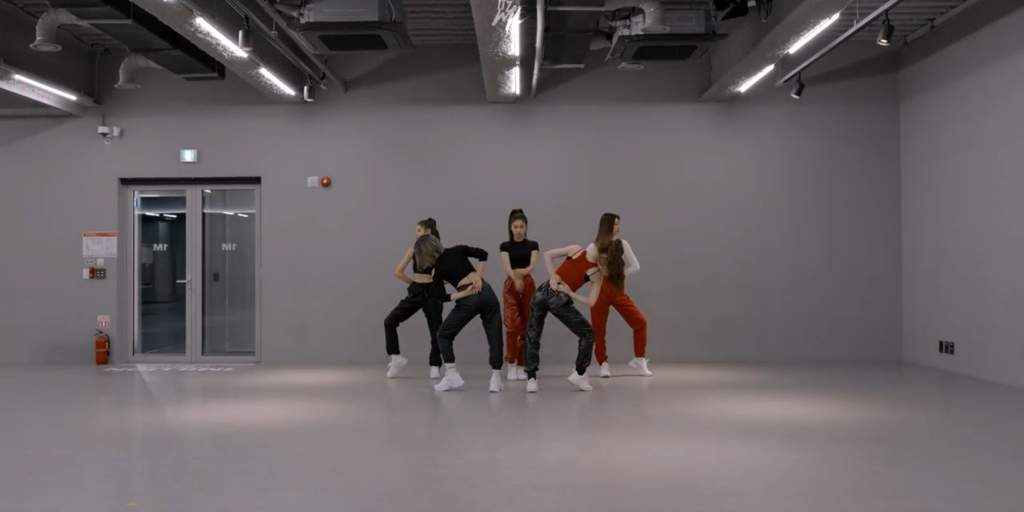 These videos are much easier to learn from since they don't include all of the fancy cuts/editing that can make it harder to see what the idols are doing.

Here's an example of BTS practicing their routine for "Fire":

Of course, when you're learning a K-Pop routine, you're not limited to just videos from the music groups themselves.

There are also tons of K-Pop covers artists on YouTube who break down the routines into step-by-step tutorials.

One of the most popular cover artist duos, Ellen & Brian, has nearly 3M followers!

Now, while all of these YouTube options are useful, they definitely come with some learning limitations.

You'll likely spend a lot of time pausing and rewinding, stopping to check yourself in a mirror, and digging for videos where the content is flipped on screen so that you can copy the instructor directly (basically, if they lift their left arm on screen, you wanna be able to  lift your left arm too.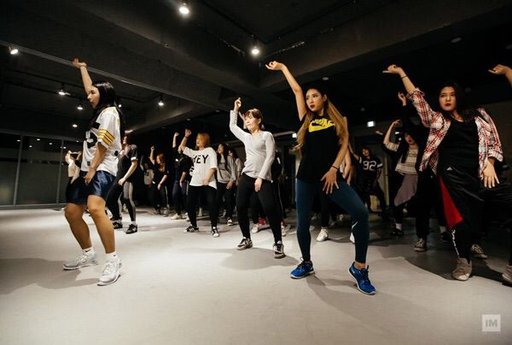 You don't wanna have to think in your head, "ok, her left arm is going up, but the camera is reversing the image, so I should lift my right arm, right???").

Luckily, all of these annoying issues are solved for you on STEEZY Studio!

Unlike YouTube, STEEZY's a platform made for learning dance routines.

You can flip the video's orientation with the tap of a button, play tricky sections of the routine on loop while you practice, and use your webcam as a virtual, on-screen mirror so you can see yourself right behind the instructor.
We're regularly dropping the latest and greatest K-Pop tutorials so definitely check it out here!

And if you'd like to try STEEZY out for free, start with these 10 FREE K-Pop moves classes.

One last tip before you dive into allll the K-Pop routines!

It's important to keep in mind that K-Pop choreography doesn't exist in a vacuum.
Choreographers from all over the world put together the routines for your favorite groups, and those choreographers have unique styles and dance backgrounds that are worth learning about!

For example, if a certain choreographer regularly creates routines for your favorite group, and that choreographer is a big fan of Jazz dance steps and lots of hair movements, it might be worth it to take their classes directly so that you can perfect those skills.

Here are a few K-Pop choreographers who you can train with on STEEZY:

Choreographer Brian Puspos is known for working with BTS and being one of Jimin's favorite dancers.
‍
Teen dancer sensation Bailey Sok choreographed for Red Velvet.

Swag queen Rie Hata is the genius behind several NCT, BTS, and Red Velvet routines.

All of these K-Pop choreographers and many more (Ian Eastwood, Lyle Beniga, Ellen Kim…) have classes on STEEZY Studio that will teach you how to dance smooth, sharp, fast, slow – everything!

K-Pop Fashion and Videography
Planning to make your own K-Pop dance cover video?

Now that we know what K-Pop is and how to do K-Pop dances, the last step is learning how to look the part!

Make sure you:
1.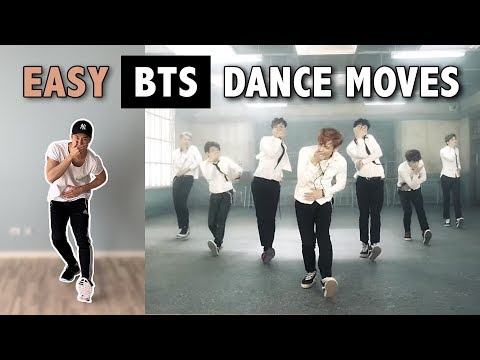 Wear a mix of fitted clothing pieces like skinny jeans and tight tops, combined with clothing that's loose and baggy. The fitted clothes will show the lines of your body as they cut through the air while the baggy pieces will add more motion to each of your movements. Leggings or shorts with a loose buttoned-up shirt or a skirt with bike shorts underneath are great options. Use the music videos for inspiration. 

2. Have fun with your hair – it's often part of the choreography! You can search "k-pop hair ideas" on Pinterest to come up with fun ways to style ponytails, pigtails, and braids that will complement your outfit.

3. Set up the "set" you're going to dance in front of! You don't need to do something super fancy like the music videos themselves – mainly focus on creating a set that's visually interesting without being distracting. If you want a city skyline in your background, you can dance on the high floor of a parking garage. You can use brightly colored walls in your town as a backdrop.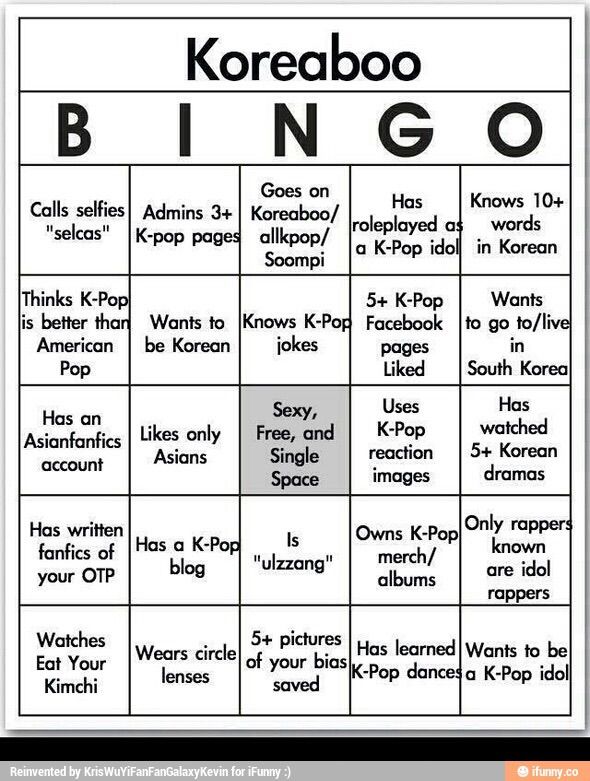 You can throw some string lights behind you in your bedroom or make use of a color changing bulb. Just make sure there isn't any clutter in your space!
---    
Now, who's ready to learn some K-Pop moves? 
Head over to STEEZY Studio and immerse yourself in the K-Pop world y'all!
Related article: 4 of the All Time Greatest K-Pop Groups Everyone Should Know
How to Learn K-Pop Dances: The Ultimate Guide for Beginners
If you're reading this, you likely want to know how to learn K-Pop dances. With so many choreographies and easy K-Pop dance tutorials, you may wonder where to begin.
On One Studios wants to give you the tools to learn K-Pop dance choreography. Also, you don't always have to dance alone in your room. You can do it in dance studios too! After all, K-Pop dancing is not just an activity, it is a community. We want to help you be part of it.
How Hard Is It To Learn K-Pop Dancing?
The truth is, learning K-Pop dancing and choreography is a huge challenge.
It takes dedication, focus, and patience, but something challenging doesn't have to feel difficult.
Learning K-Pop dances is worth the hard work. If anyone is an example of this, it would be the idols with the longest training periods. Jihyo of TWICE and G-Dragon are amongst those who dedicated the most years to training before their debut, and now they are worldwide stars.
No matter your dance level, learning beginner K-Pop dances can be fun, invigorating, and contributes to your overall health and well-being. Before we get into how to learn K-pop dances, let's look at some of the best choreography for beginners.
3 Easiest K-Pop Dances for Beginners
Starting with simple choreographies will let you jump in and start dancing without getting too frustrated. From the biggest names to your favorite groups, there are plenty of simple choreographies to begin with. If you want to go further and get feedback, dance classes may be just what you need.
"Go Go" by BTS
(Dance practice video)
You can't talk about K-Pop choreography without mentioning BTS. Though BTS is known for challenging choreography, K-pop dance performances like "Go Go" are humorous and easy to learn. The "Go Go" dance challenge is one of the most iconic dances. It went viral after YouTubers The Williams Fam found it so fun that they posted a cover.
"Dance The Night Away" by TWICE
If you're wondering how to learn K-Pop dances, look no further than this fun tutorial for TWICE's hit single "Dance the Night Away."
The next step is to try a mirrored dance video.
"Dance The Night Away" was released in the summer of 2018. The choreography for this song became a sensation in the viral K-POP IN PUBLIC challenge. TWICE is known for their immense talent. They represent a perfect way to start learning K-Pop dancing.
"BANG BANG BANG" By Big Bang
You can't learn how to dance K-Pop without learning Big Bang's famous choreography routine from BANG BANG BANG.
This song is pumped-up but the choreography itself is simple enough to be learned even by beginners.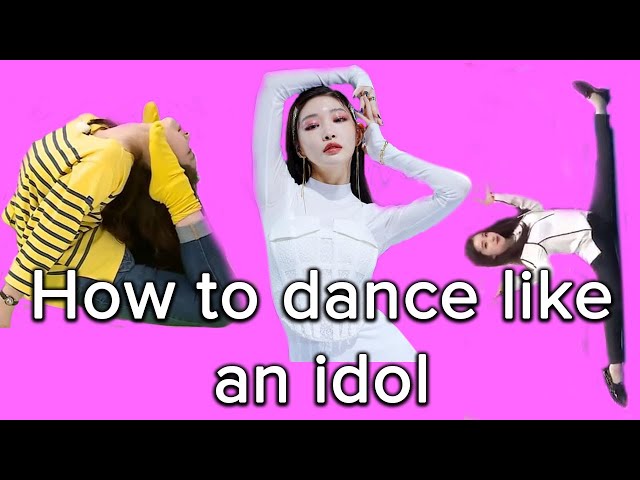 Though the song was released back in 2016, a remix challenge of the chorus choreography went viral on TikTok in 2021.
How To Learn K-Pop Dances Easily
There are tried and true methods to learn how to be good at dancing K-Pop. If you follow these easy steps, you'll be on your way to making your own dance cover video in no time. 
Choose Easy Dances with Basic and Repetitive Moves
Perhaps the only mistake you can make as a K-Pop dance beginner is trying to learn choreographies that are way too complicated. The last thing you want is to get overwhelmed and frustrated.
Choosing an easy dance with repetitive moves will allow your brain to get into the dancing mode, and help you discover your style instead of trying to imitate complex moves. You can even start by just learning sections of simple choreography, and then expand from there.
Learn Dance Moves in 4-8 Counts
There is a reason we hear the chant of "5-6-7-8" in the background of dance practice videos and K-pop dance performances.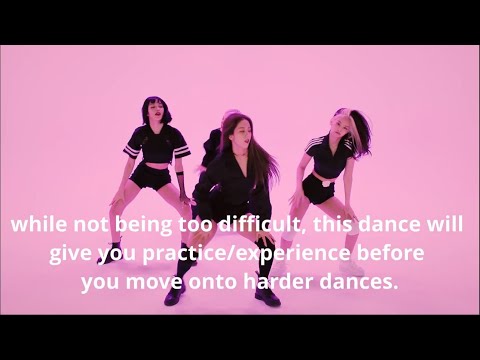 Counts are how dancers break songs down into more easily digestible sections.
Ensuring the K-Pop choreography you are learning is in 4-8 counts will make the learning process smooth and manageable. Choreography that gets more complex with half counts runs the risk of tripping you up before you can find your flow. These choreographies allow your brain to keep up with the new movements and creates the muscle memory that will eventually make dancing look easy.
Getting familiar with how 4-8 counts work is an essential element to learning how to dance K-Pop.
Use Mirror Dance Videos As Reference
One of the unique traits of K-Pop is that most groups release a mirrored dance practice video of their singles or popular songs. Mirrored dancing helps dancers keep track of their moves, flow, accuracy, and synchronicity. Mirrored practice also helps with another significant aspect of K-Pop dancing, which is facial expressions.
Sign up for dance classes to get a clear view of the entire choreography, showing the whole group.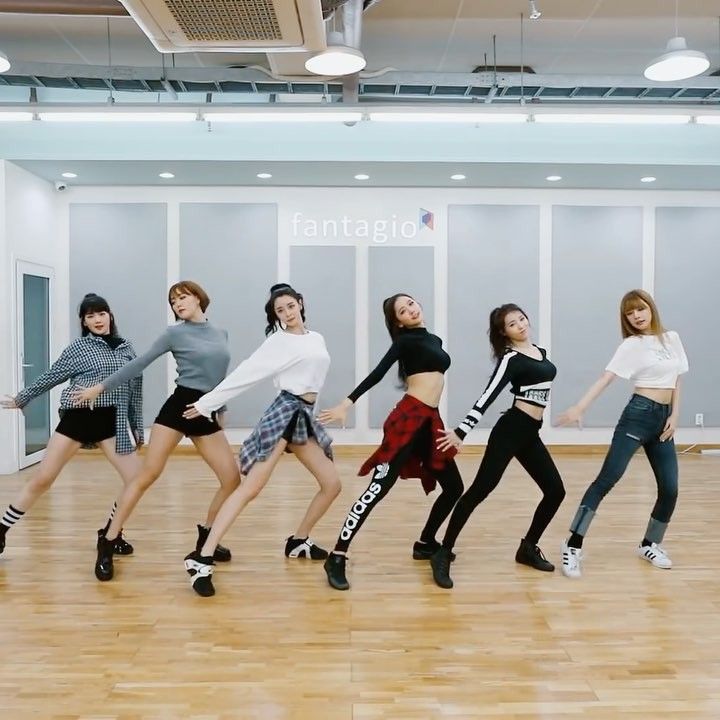 In mirrored practice videos, you can see the choreography of the individuals and the group, and their fabulous facial expressions while they perform.
To learn K-Pop dance, you need to strip the choreography down to its bare bones. Watching a dance practice video or a dance cover video is the best way to do this.
Practice Your K-pop Dance Moves Daily
You might not have the time to dedicate 12+ hours a day to training and dancing, but getting a little bit in each day will go a long way to help you become a K-Pop dance master. Dancing every day is a great way to get exercise and stay active. There is also evidence that dancing helps ease symptoms of depression and improve overall health.
If you hope to dance the way your idols do, you'll want to consider how much time they practice. There is no doubt these idols practice every day.
One of the benefits of practicing every day is instilling that muscle memory we mentioned before. By practicing daily, you'll soon realize you've made vast improvements and are on your way to dancing with ease.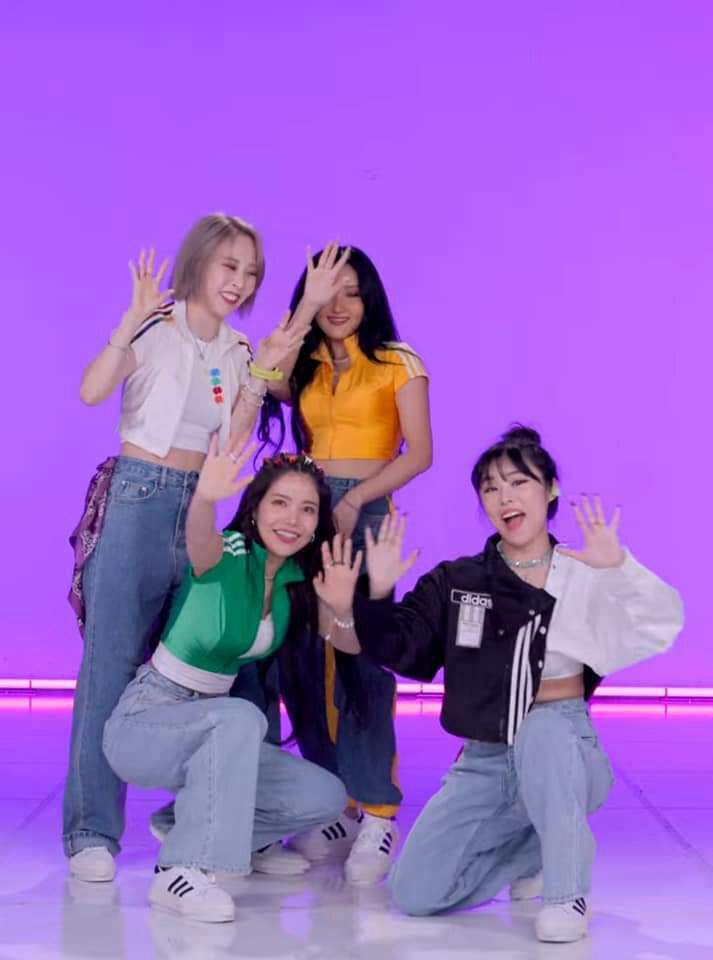 Sign Up for Dance Classes
There is nothing wrong with self-learning K-Pop dancing. However, if you're serious about learning your favorite choreographies and advancing at a steady pace, we offer a dedicated K-Pop dance class.
If you're concerned about cost of the dance classes, we offer a variety of memberships and drop-in prices. Our classes focus on the biggest and most viral K-Pop choreographies as well as your favorites.
We want you to dance, and we believe in a practice that brings joy, community, and growth. 
Level Up and Learn More Advanced K-pop Dance Moves
Once you have mastered a few simple routines and developed a daily dance habit, you can start challenging yourself further with more advanced K-pop dance performances.
Dancing is about constantly growing and working to learn new ways to use your body for exercise and expression. Huge groups like The Boyz, BLACKPINK and Stray Kids didn't get where they are by being cautious with their choreography.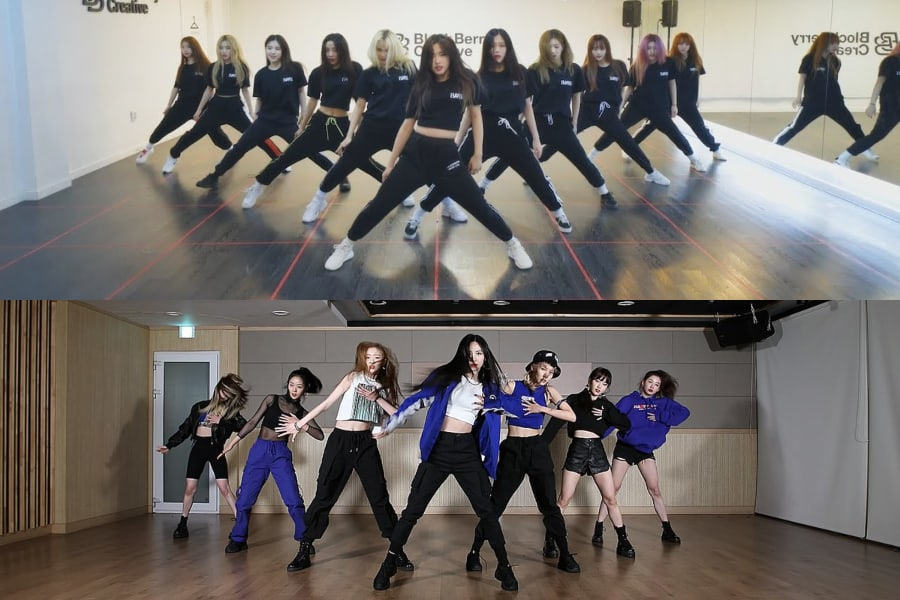 The trait of a great idol dancer is the courage to learn new moves that aren't always easy. When you're ready, our focused classes can help you with more advanced choreographies.
Are You Ready To Challenge Yourself and Have a Blast Doing It?
Nobody ever said learning K-Pop dance choreography would be easy, but part of the fun is the immense physical and mental challenge that dancing can bring.
With the right beginner's tools, simple choreographies, and a little guidance, you can grow as a dancer while building community and having fun.
Check out our options if you are ready to sign up for dance classes, and how to learn K-Pop choreography. If you have questions, don't hesitate to reach out, because On One Studios wants to share your love for dance.
K-pop dance: become a member of the popular girl band
Fandom
If you have long dreamed of learning how to dance like idols from your favorite tracks, then we will help! You know that the easiest way is to watch the instructional videos that the bands themselves release.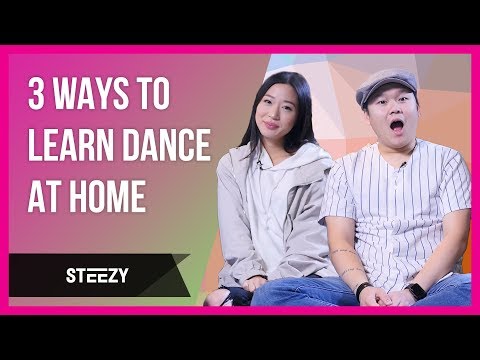 Now you can also learn a couple of moves to captivate your subscribers, or learn for yourself just to cheer you up. Almost every girl group has a video clip in which they step by step dismantle and practice the dance. Recently, BLACPINK released such a clip for the new How You Like That. nine0003
Photo

giphy
But before we move on to practice, here are a few rules for a successful dance lesson:
Find a free space where you feel comfortable waving your arms. This is very important, because while dancing you need to have fun without fear of crashing into a wall or breaking something;

See that no one disturbs or distracts you;

Try to find a bigger mirror. It will be perfect if you have one in full growth. So you can see your mistakes and correct them; nine0003

Wear loose clothing and shoes that are comfortable to dance in;

While dancing, look at your every move and enjoy the process.
Remember! The first time, it may not turn out the way you wanted it. But constant practice will help you achieve better results. So, let's start our dance lesson!
1. (G)-IDLE
Not so long ago, a new girl band song was released, which captivated everyone with graceful images and beautiful movements. If you're just getting started in K-Pop, then this is for you. At first glance, the movements may seem difficult, but training will show that they are quite doable. And practice training will help you learn them faster. If you find it difficult to learn from the videos of the idols themselves, then watch the tutorial that will help you understand each movement. nine0003
2. ITZY
ITZY is a young group that is considered the next generation of TWICE. Their debut was quite recently - in 2019, but they have already gained popularity and love around the world. Also, ITZY's songs are different from TWICE's concept: they are more energetic and have more choreographic movements.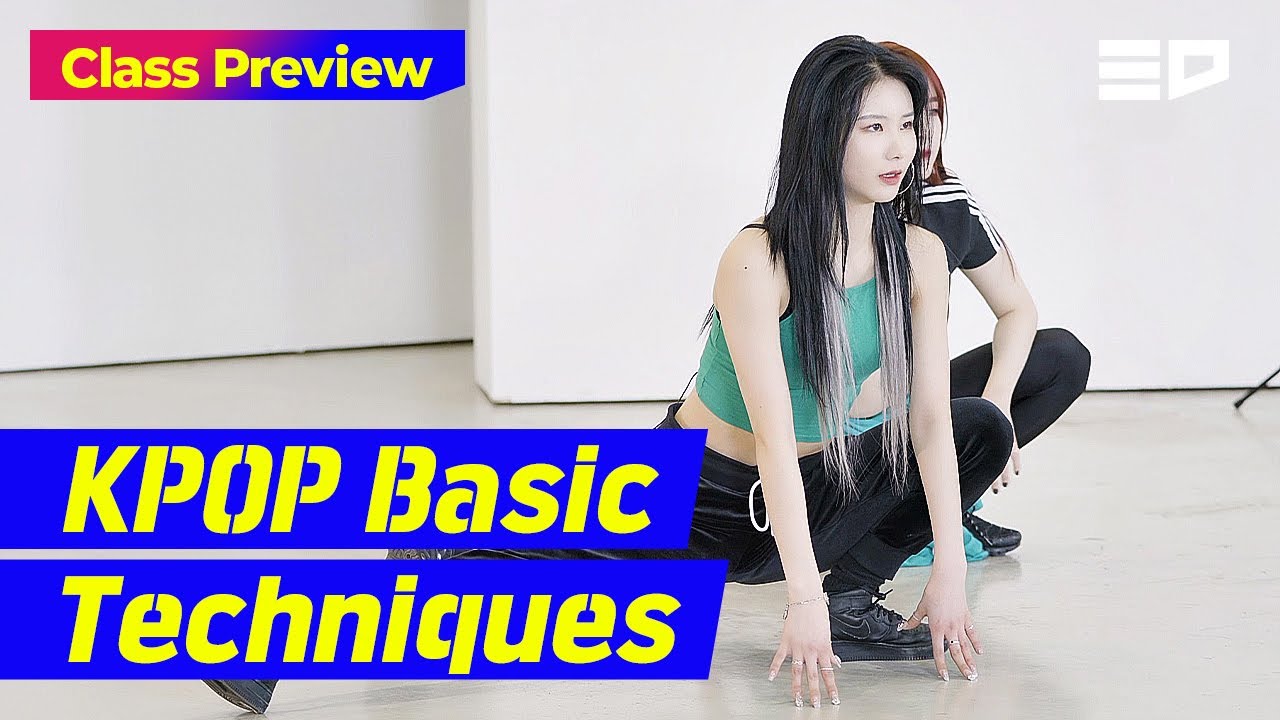 If you are a beginner, then it is better to learn k-pop dances with TWICE. And then move on to more complex choreography by the talented ITZY. Again, we leave you a tutorial for a better understanding and analysis of movements:
3. TWICE
On June 1, MORE & MORE music video was released. It is from here that we suggest that you study the movements. Why? They are uncomplicated, groovy, and easy to use in a normal dance. Pay special attention to Momo - she has been dancing professionally since childhood, and in the group she takes the place of the lead dancer. So we advise you to repeat exactly her party.
Well, if it's hard to follow an idol in a dance, check out the tutorial here :)
4. IZ*ONE
IZ*ONE is also a young girl group that won the Produce 48 survival show. on the international fan accounts of Korean stars. In the summer, most often K-pop releases singles or videos with dance practices. IZ*ONE is no exception. They recently released a new track that we are happy to recommend you listen to - Secret Story of the Swan.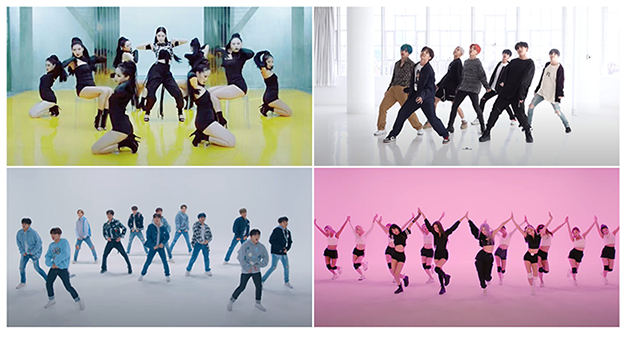 The dance is graceful and simple. Each movement takes place in time with the music, so learning it will not be so difficult. By the way, the lead dancer in the group is Jena. nine0003
And, as always, a tutorial to make it easier for you to understand the movements.
5. MOMOLAND
MOMOLAND debuted back in 2016, but it was the song Bboom Bboom, released in 2018, that brought them a real sensation. And at the beginning of 2020, they released a new track Thumbs Up. In almost every group MV, the idol movements are similar. Take note of this and peep the movements of the girls not only in the latest clip, but also in your favorite hits of the group.
The last tutorial to help you better understand the MOMOLAND dance can be found here:
and most importantly: do not be shy to publish your Dance Cavers and enjoy the Korean pop culture;)
Elizabeth Boboshko
---
Tags
Korea
Iidola
K-Pop
Dancings
BlackKink TWICE
Momoland
12 life hacks to quickly learn how to dance from Mamita Dance
0003
dancing
Author: Pavel Sobiray
psychologist, teacher of salsa and tango
At the start, you always want to get a quick result.
When it doesn't happen, the hypothesis arises that everything takes time. After a conditionally acceptable time, humility comes to mastering pair dances, which, perhaps, is not given, and I will just do what I learned somehow.
This is the most common story of those who believe that the fact of attending pair dance classes is enough to learn how to dance. nine0102 Absolutely not. If you want to really dance well, you have to make an effort outside of the dance class. A good teacher will definitely be needed, but the initiative should be on your side.

1. Listen to music
The most common and accessible advice that is given already in the first lessons. And it definitely works. Music creates a certain atmosphere of the dance and intuitively you want to move to it. It doesn't matter where you listen to music - in the car, on headphones while walking or doing household chores. nine0003
An addition that will help you dance better is your active participation in the music.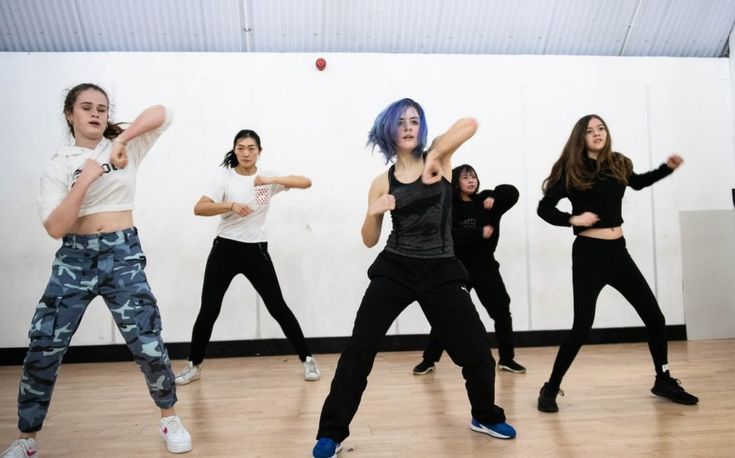 Sing along, dance or simply beat musical accents with any free parts of the body. In the subway, for example, it is enough to tap out bright moments with your fingers, in the car to sing along with sounds, and at home you can jump for pleasure.

2. Watch videos of good dancers

It's complicated, but also obvious. It's more difficult, because without recommendations from more experienced dancers, unfortunately, it's not so easy to find a good quality video on the net (I mean not the resolution quality, but the content itself). nine0003
Meaningful video viewing is about building an understanding of HOW dancers make a particular impression on a partner or viewer. Technology is at the heart of everything. Understanding how the pros do it is a big step forward.
It is important to distinguish a show from a disco dance, a staged performance from an improvisation, a stylized dance from an authentic one, etc. Ask for recommendations and dance teachers will always throw off a couple of videos of worthy landmarks.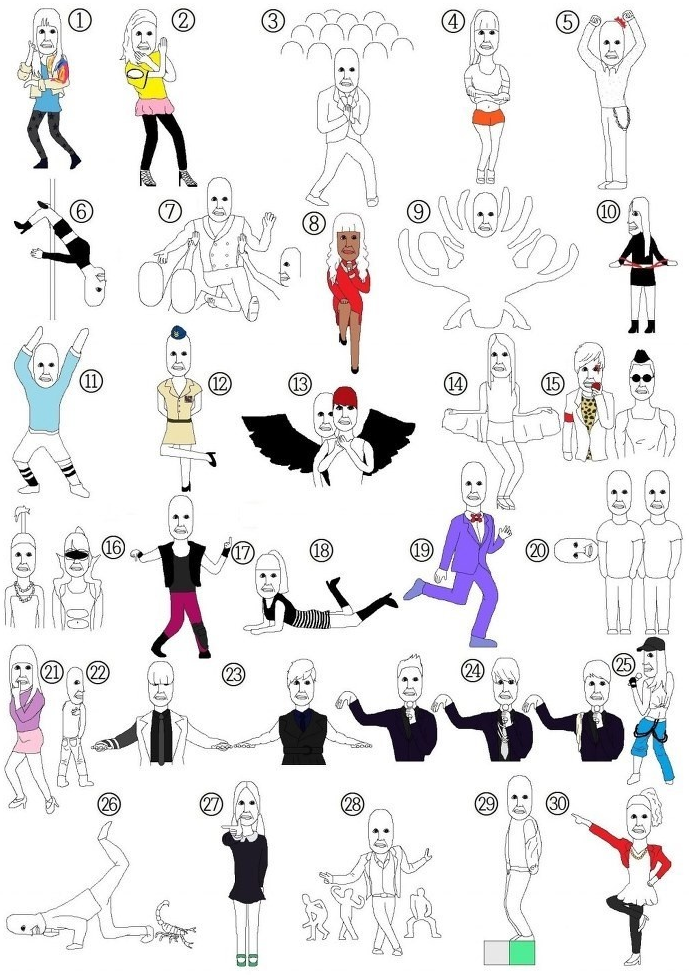 nine0102
Tango Z. Showreel.

Online modern tango courses
Tango nuevo is the most advanced version of tango. We can quickly learn to dance from zero to a steep level.
3. Dance in salsatecas/milongas/discotheques
A very delicate moment when it is worth coming to the first party. From a technical point of view, most students in 1-3 months have a sufficient set of figures and techniques to come and dance calmly. Psychologically, the same moment can be stretched out for an indefinite time. After all, it is imperative to "not lose face", "learn more figures" and be sure what to do in case "there is an unfamiliar movement". nine0003
In fact, the partygoers don't really care (except for a small layer of non-professional teachers who want to help inexperienced dancers by treating them as customers in the future). It is important to come and try dancing after a month of classes.
You can only with friends or guys from your group. This will be enough to feel the adrenaline and inspiration from the dance.
4. Dance with partners or partners not of your level

The conventional wisdom that you need to practice in groups of your level does not withstand the test of experience. Perhaps now your eyes widened in surprise, and you want to meaningfully read the phrase again. Yes, you saw everything correctly: when you dance with a partner of your level, you don't grow anywhere. nine0003
It's important to understand that not only does it work one way and you have to dance with cooler dancers, but it works even more effectively the other way. It is no coincidence that teaching pair dances dramatically raises the level of the teacher himself. You have an endless stream of very beginner dancers.
How it works. A more experienced partner needs to be "stretched". It's easy and obvious. With beginners, you need to take more initiative on yourself, see the general pattern of the dance more widely, turn on and insure more, try to be an example and be more careful.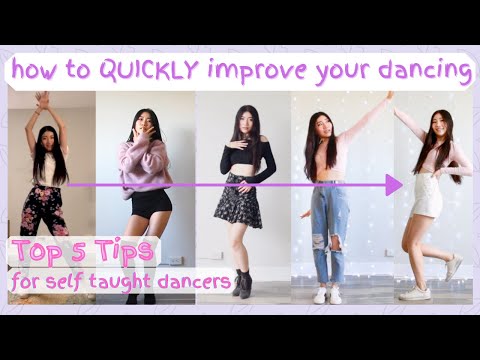 The quality of interaction begins to grow significantly. And wonderful partners too. nine0003
Dancing with partners of your level doesn't make you grow. Dance with both beginners and more advanced dancers
Dominican Bachata Women's Style Online Course

Want to learn how to hypnotize those around you with the most appetizing part of your body? On the course we will tell you all the secrets.

5. Learn to dance for a partner and for a partner
Turks and Argentines are one of the best partners in the world. In Russia, partners are highly valued. Why? The answer is simple. In Argentina and Turkey, it is not questionable for men to ask another man to lead in one piece or another and give feedback on the quality of the lead. For them, it will be a great shame to hear moralizing from a partner, or even more so to be known in the community as an insecure partner.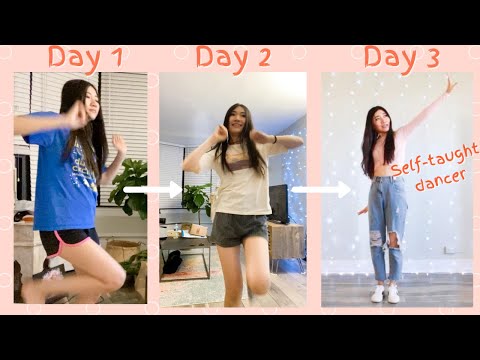 nine0003
In Russia, due to the constant, often far-fetched, opinion that there are more women in pair dances, partners calmly get up and study their partner's part. Such partners then grow into very cool dancers and teachers. In no case do this at parties, only in class. Here we are talking only about the learning strategy. At parties, be yourself.

6. Do not memorize links
Always try to look deeper and understand the through principle and idea of ​​movement. Understanding what and how is done will make it possible to independently generate any sequences and chips. nine0003
Human memory is limited and there will always be a moment when something will escape and your repertoire will be limited by the size of RAM.
In Argentine tango, for example, there are seven levels of movement construction that, when mastered, will allow you to make millions of combinations. And how many dance sequences can you really remember? In rueda, more than 150 figures dance in a rare circle.
It's hard to keep more in mind.
7. Develop your body
Many years of experience in teaching pair dance shows that as soon as everyone pairs up in a class, any progress in individual style ends. But it is the individual style that distinguishes everyone at the disco: partners change, and style is always with you. nine0003
The body as the main instrument of dance must be very plastic, responsive and emotional. Surprisingly, not all pair dance schools have a general physical warm-up. It is vital to tune the body and understand how it works.
You can always train extra and concentrate more on the basic steps, as their true value is as body work. The sequence of steps is, in fact, the simplest thing that can be in pair dancing. The quality of individual performance determines the craftsmanship. nine0003
8. Try on the images of inspiring dancers

A psychological life hack for those who have already mastered the steps, but still feel that there is not enough brightness and drive.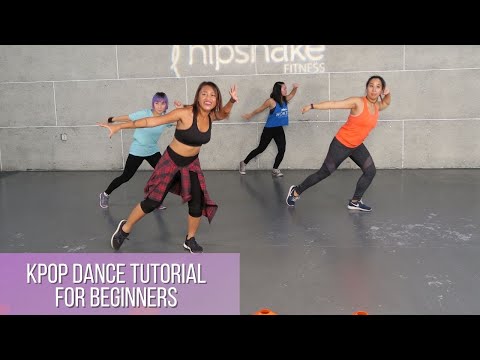 Most are terribly afraid of being someone else's "clone". Here the action is the same as under the influence of hypnosis - the more you resist, the more you plunge into an altered state of consciousness.
With a high degree of probability, you are already dancing like someone else's "clone". A meaningful fitting of someone else's image is that you mentally take the image of the one who inspires you (inspiration is critical in this case) and "put on" yourself. Then you start dancing and trying to feel in general how it is to be able, for example, to be the best partner or the sexiest partner in a disco. This is much more difficult than it seems. But it works extremely efficiently. nine0003
9. Dance to unformatted music

Habitual rhythms keep you in tight limits. Tango salon or speedy timba leave little room for experimentation and fantasy. Pattern dancing is always noticeable and is reserved for beginners.
The truly new is born outside of the usual.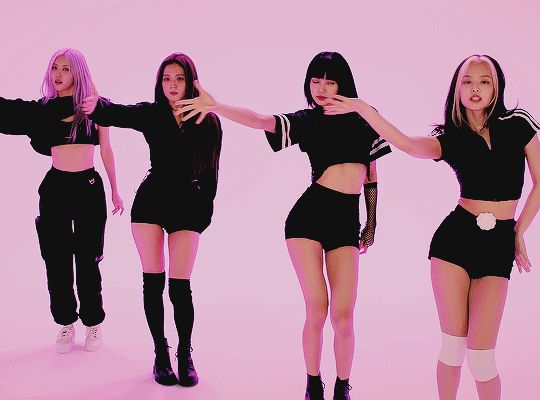 Look for places to experiment. If there is no place, organize self-training. The main thing is not to get carried away, because music determines the style. We bring something new to pair dances, rather than trying to change them. nine0102
Search, improvise, don't be afraid to go beyond, develop in different directions, be inspired by music atypical for the style
10. Try your hand at basic dance directions

dances exist according to their own non-choreographic laws.
This is the deepest delusion, which has turned into a ceiling for the qualitative development of partner dances. After all, all professional dancers, for example, in salsa or bachata, build their ideas on the basic choreographic principles. nine0003
Do not think that choreography is only applicable on stage. Any meaningful movement of the body can be choreographic. In general, try classical or modern choreography. Basically, hip-hop can work too.

11. Look for battle sensations

Pair dances return us to an active position of manifestation of our body. As in the days of our ancient ancestors, we impress the members of the opposite sex by how dexterous, hardy, sexy, etc. we are. Modern laws of the jungle in the entourage of big cities. nine0003
If you look around the dance floor, it becomes clear that the majority are clearly herbivores (not in the sense of vegetarians, but in relation to those around them). I am sure that predators are always more interesting in terms of the attractiveness of the image - try to find a counterbalance among herbivores, for example, a cat woman or a lion man.
The conversation is about an internal position, not about aggressiveness. Lability and lack of control are inherent in adolescents, and not in adult self-sufficient people.
Accordingly, even a training or friendly battle gives, on the one hand, practical skills - to make a bright sequence of movements, bring an idea to a climax, show a spectacular feature, on the other hand, develops the psychological basis of the dance - self-confidence, resistance to extraneous attention, self-control and self-control in complex elements.
nine0102
12. Communicate with professionals
The environment shapes the internal position. Basically, real passionaries of the dance community are ready to openly talk, discuss and support the development of dance in every possible way. Universal principles and the ideas they articulate have a much longer and more practical perspective than meets the eye.
Accept that, for example, behind the words "listen to your partner" is not only a beautiful metaphor, but also a practical skill to literally listen to your partner. At the same time, always treat every thought, even the most respected teacher, as a private opinion. nine0003
Your skill will lie in finding the scope of the idea even in conflicting opinions. Most often, the contradiction is speculative and the truth lies in the angle of perception or situationality.
Your dancing growth will stop sooner or later. This can happen at the level of three basic steps or years of experience in teaching and show performances.