How to learn african dance
Best African Dance Tutorials On YouTube
Dance Classes Hip Shake Fitness /
Have you ever tried African dance? It's non stop movement and non stop sweat. If you've wanted to try African dance, but can't find a dance class near you… fear not, I've compiled the best African dance tutorials on YouTube ??Now you can try it at home and experience the fun for yourself.
---
When I hear that drum beat, my feet are ready to move and they keep moving until I'm drenched with sweat! African dance is jumping, waving, squats, levels, small and big movements and it's so fun. When you take an African dance class, you allow yourself to release. You release positivity with the movements, you release tension from your body and you just become vulnerable.
It's a wonderful experience, but we're not all lucky to have diverse dance classes close by right? Luckily, YouTube is an awesome resource for dance classes nowadays. You can take classes you've never tried before right at home. And I'm excited to show you African dance because I know you'll love it! Check out these videos below and immerse yourself in African dance and let me know what your fave move is in the comments.
Let's start slow and easy shall we? The Kennedy Center's 5 ish minute intro to African dance is perfect for beginners just to get the groove of this dance style. Rujeko, your instructor teaches you how to use the clock in relation to African dance moves. She's got great energy and the moves are easy to learn.
I love our Afrovibe workout with Zen. This is a 5 minute sample of level 1 and believe me, she will still make you sweat. You get to workout your arms and legs on this one because Zen focuses on squats with different levels and variations.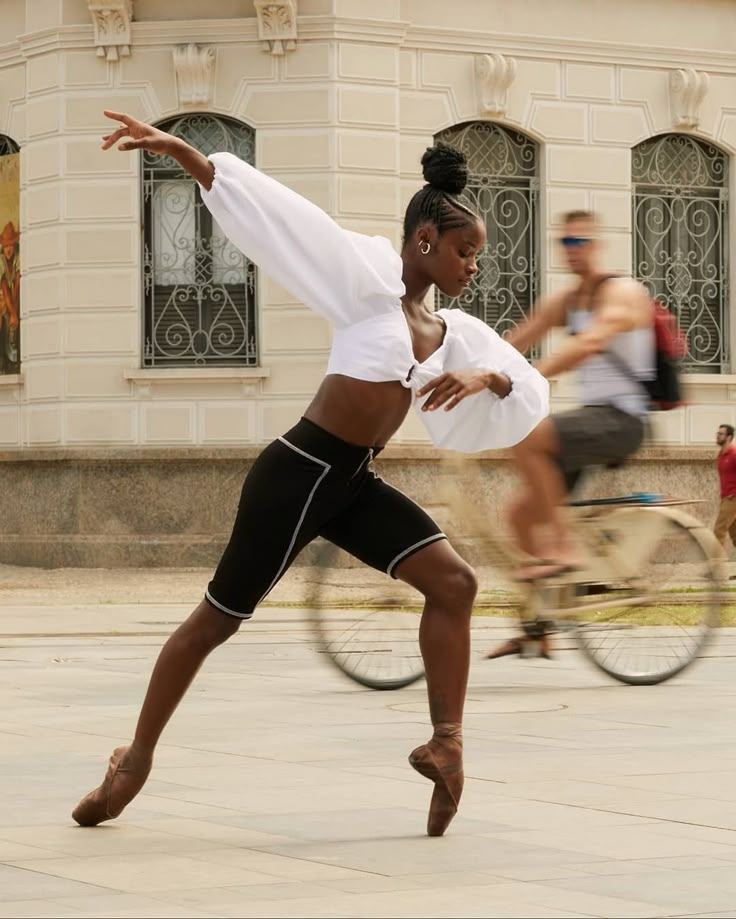 I also love our drummer Indigo. Her beats are ??
Now we're in more of a choreography territory. I think Sherrie's video is a great way to start because she really breaks down these moves. My fave from this choreography is the foot shimmy. It's so fun to do and it's a bit challenging to balance yourself on one leg while you move to the side. Try it out.
Here's another awesome choreography breakdown that will give you life! Isa's moves are so smooth and she add a little bit of twerk at the end too and you know I can't say no to twerking ? She breaks down every move in this dance and the best part is, if you didn't get it, click the replay button and try again??
If you're just ready to jump into a choreography then our Shake Body dance workout is perfect for you! Zen created this non-stop choreography that's heart pumping and high energy.
The sequence of moves repeat so by the end of the song, you will master these African dance moves. And of course, you'll want to hit that replay button again and again.
Afrovibe dance workout that combines muscle toning and cardio dance training. Get more Afrovibe workouts, meal plans and more! We're your go-to on-demand dance workout studio. Our classes are always available 24/7, 365 days! 
Subscribe today and
 immediately get access to
:
✔️ ALL our Dance Workouts & Choreography  (200+)
✔️ Weekly Workout Schedule
✔️ NEW Workout Videos Weekly
✔️ Goal Specific Workout Programs
✔️ Low Carb Recipes
and more… for only $18 a month.
african dance at home workouts for beginners dance moves

Digital Stage | The Kennedy Center
Enter terms to search videos
Play video
Play video
Play video
Play video
Play video
Play video
Play video
Play video
Play video
Play video
Play video
Play video
Play video
Play video
Play video
Play video
Play video
Play video
Play video
Play video
Play video
Play video
Play video
Play video
Rachael Price & Punch Brothers - Little Birdie | The Kennedy Center at 50
Ray Chen & the NSO - Mendelssohn Violin Concerto, mvt 3 | The Kennedy Center at 50
Ocean Away - Abigail Barlow, Emily Bear & Darren Criss | The Kennedy Center at 50
Quynn Johnson with SOLE Defined: Rhythm Is Our Business | The Kennedy Center
Dick Van Dyke In Conversation with Chita Rivera | The Kennedy Center Honors
Jon Batiste - "What A Wonderful World" w/ National Symphony Orchestra | DECLASSIFIED
Bernadette Peters on Sondheim | Follies at The Kennedy Center
Little Dancer Look-in: Tiler Peck and Rebecca Luker on Playing Marie
Lenny Kravitz - "Whole Lotta Love" (Led Zeppelin Tribute) | 2012 Kennedy Center Honors
Mandolin virtuoso Danilo Brito performs "Sussuarana" | The Kennedy Center
Honors Memories: The Schuyler Sisters honor the Hamilton Creators | 2018 Kennedy Center Honors
Honors Memories: Aretha Franklin honors Carole King | 2015 Kennedy Center Honors
RECOMMENDED
Play video "Dear Theodosia" from Hamilton - Ben Folds & Regina Spektor with the NSO | The Kennedy Center

Play video John Legend with Lindsey Stirling: "All of Me" | The Kennedy Center

Play video Julia Louis-Dreyfus Acceptance Speech | 2018 Mark Twain Prize

Play video Dance Through the Lens | A Kennedy Center Digital Stage Original

Play video Broadway Center Stage: In the Heights | The Kennedy Center

Play video Mandy Harvey Performs "Smile" | The Kennedy Center

Play video Maz Jobrani: Just Iranian-American | A Kennedy Center Digital Stage Original

Play video Yo Aprendi: Danay Suarez, Ben Folds and Blake Mills with the National Symphony Orchestra

Play video Kendrick Lamar - "These Walls" w/ the National Symphony Orchestra | The Kennedy Center

Play video Cynthia Erivo - "Nessun Dorma" (Puccini) | LIVE at The Kennedy Center

Play video Renée Fleming - "In the Silence of the Mysterious Night" (Van Cliburn Tribute) | 2001 Honors

Play video Sara Bareilles - "Once Upon Another Time" with Ben Folds & Caroline Shaw | DECLASSIFIED
Highlights From The Kennedy Center Honors Special Playlist
Play video Jessye Norman - "Amazing Grace" (Sidney Poitier Tribute) | 1995 Kennedy Center Honors

Play video Bruno Mars - "So Lonely," "Message In a Bottle" (Sting Tribute) | 2014 Kennedy Center Honors

Play video Mavis Staples and Sam Moore - Take Me To the River (Al Green Tribute) | 2014 Kennedy Center Honors

Play video Jennifer Hudson - "I'm Here," The Color Purple (Oprah Winfrey Tribute) | 2010 Kennedy Center Honors

Play video Sting - "The Rising" (Bruce Springsteen Tribute) | 2009 Kennedy Center Honors

Play video Jon Stewart (Bruce Springsteen Tribute) - 2009 Kennedy Center Honors

Play video Beyoncé - "The Way We Were" (Barbra Streisand Tribute) | 2008 Kennedy Center Honors

Play video Celebrating 40 Years of The Kennedy Center Honors

Play video Dave Grohl and Norah Jones - Maybe I'm Amazed (Paul McCartney Tribute) - 2010 Kennedy Center Honors

Play video Kelly Clarkson - "Fancy" honoring Reba McEntire | 2018 Kennedy Center Honors

Play video Cyndi Lauper - "If I Could Turn Back Time" (Cher Tribute) | 2018 Kennedy Center Honors

Play video S. Epatha Merkerson & Jennifer Koh - "Knee Play 5" | 2018 Kennedy Center Honors
African dances in Moscow: prices, reviews and addresses
African dances - prices and reviews. Comparative table of dance schools in Moscow, where there are African folk dances Afro Dance.
Service:
Location:
Show
changes 

Show map
African dances or Afro Dance (Afro Dance) - the collective name of several styles that originated in the tribes of Africa. The movements that the tribal leaders and their peoples used in their rituals spread throughout the world a couple of centuries ago and remain popular to this day. nine0003
From the article on the portal Dance.Firmika.ru you will learn about the main characteristics of the dance direction, its styles and musical accompaniment. On the same page you can find prices for Afro-dance classes offered by choreographic studios.
Features and varieties of dances of African tribes
National African dances still remain an integral part of culture for the inhabitants of the black continent. Important events, such as hunting, wrestling or childbirth, are accompanied by dancing. Each tribe uses their own unique movements in their rituals to connect with nature. nine0003
African culture and religion, which is closely associated with dancing, was brought to Latin America along with slaves. Despite the fact that the Europeans imposed their culture and religion on them, the Negroes still remained true to their traditions and gods. They prayed in the church, and secretly after work in the courtyards they performed ritual dances.
The peculiarities of the dances of African peoples include :
Rhythm to which the performers move. It is set by the drum and the voices of the dancers themselves. nine0037
The arms and legs, or the head and hips, move to completely different beats. Experts call this feature "dance polycentrism."
Another distinguishing feature of the Afrodan is "earthing". The dancers bend down, direct the body forward and down or back and down, that is, to the ground. So everyone praises the earth, thanks her food or asks for rain and fertility.
Dance directions differ not only in movements, but also in the parts of the body involved. For example, they move only the legs and hips, or the arms, neck and head. nine0003
The most common styles of Afro dance :
Azonto comes from the West African country of Ghana. The daily activities of the community are imitated: searching for food or kindling a hearth. Steps and inclinations are small and fast. Basically, the body, hands and head are involved in the work.
Coupe decale comes from Côte de Voire. At the heart of it is flirting, these are sexual movements. The dancers move their legs, pelvis and hips sharply. A group of men or women steps forward and performs fast and powerful swings and lunges. nine0037
Jazze/Djazze came from Negro slaves brought to America. There are steps from tap, hip-hop and break, the whole body is involved during the performance.
Afro house, Kuduro and Pantsula from South Africa, in particular from Angola. Work with the lower body: wide steps forward and to the sides, small stomping, maintaining balance while standing on the toes.
Yoruba is a sacred ritual dance of the Yoruba gods, which are represented by the forces of nature. They belong to the dances of West Africa. nine0037
Congolese and Haitian dances are also folk dances.
Afroplasty is singled out in choreographic schools as a collective direction of Afrodans. It allows you to improve flexibility, learn to control your body better and get used to the specifics of movements. It is studied at the first stage of classes, in order to then move on to complex choreographic elements.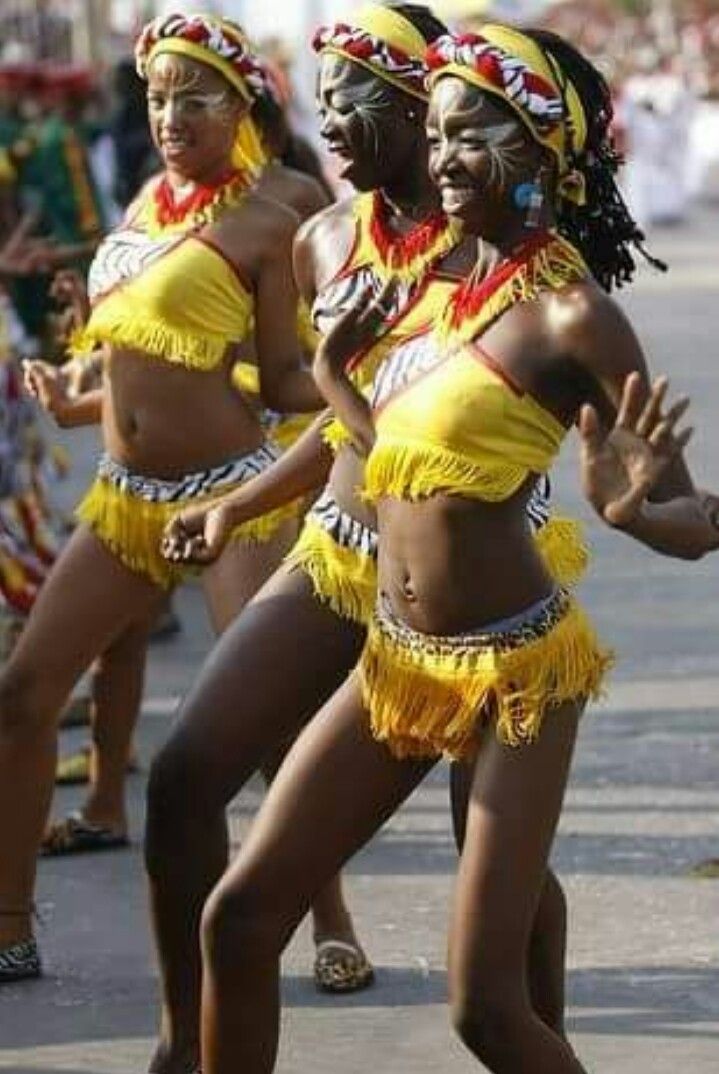 Prices for learning African dances in St. Petersburg
In choreographic schools and studios, you can purchase a one-time visit or a subscription to incendiary African dance lessons. The cost of teaching Afrodans is different, for one lesson they take:
Maximum in the city - 1,200 rubles;
On average, a lesson costs 600₽;
Minimum - 265 rubles.
Some schools offer free entry to the first Afro Dance class. For those who want to save money, it will be more profitable to buy a subscription for 24 or more lessons during the promotion period.
Expert editor: Iya Nikolaevna Baval
Director, choreographer and teacher. She studied folklore dance and dance show in Cuba.
Teaching since 2009of the year.
Questions about "African dances"
Ask a new question
The question will be asked to all schools on the portal after verification.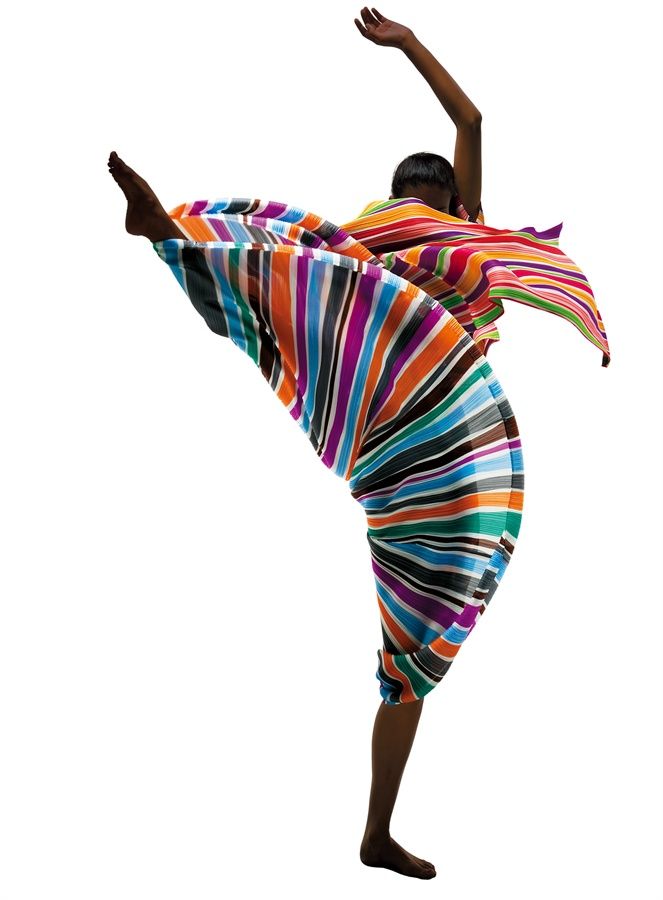 Answers usually come within a day.
Ask a question
 No questions have been asked about this topic yet. You can ask the first one.
Filter by metro Filter by districts
Show on map
This Is America choreographer teaches you how to dance like Glover
Childish Gambino This Is America's music video choreographer Sherry Silver has skyrocketed in popularity, along with the hype around the video itself. Prior to this, the 23-year-old girl posted her own videos of traditional African dances on social networks, where she was noticed by Glover's manager. Sherri now hopes that her popularity will help her do more charity work, and also tells how to repeat the movements from the clip.
Donald Glover's hit This Is America has become so popular in recent days that there are probably very few people left who don't know anything about it. The video currently has 136 million views on YouTube.
This is partly due to the huge number of references and hidden meanings that we have deciphered for you. Partly thanks to the unusual choreography of the video. nine0003
The dances for the Childish Gambino video were choreographed by a very young and previously little-known girl named Sherry Silver. Sherry is 23 years old, she was born in African Rwanda, but moved to the UK as a child, but she did not forget her roots, regularly returning to her native country.
Sherri spent most of her life dancing or staging dances. At first, she simply posted her performances on her Instagram and YouTube pages, and gradually they gained more and more popularity. nine0003
And for good reason. Sherry's dances are very, very colorful.
It was thanks to this that Donald Glover, or rather the niece of his manager, found her, writes Forbes.
She watched my videos and somehow showed them to her uncle. And he's Donald's manager. The manager showed them to Donald, who said, "Yes, I like her." Of course, I didn't expect this at all, so when I was introduced to him, I went up, looked at him and was like, "Wow!" nine0003
According to Sherri, Donald chose her precisely because of her experience with children from Africa, because he decided that the American choreographer could not choreograph the dance as authentically as Sherri did.
Initially, Glover's team had only one wish: they wanted to include the famous Gwara-Gwara movement, which was also performed by Rihanna, in the video. Sherry herself thought of everything else. She mainly composed the dance from familiar African dance movements, but given the many references to Glover's video to pop culture, she included elements of hip-hop and other modern styles. nine0003
Sherri promised that if the video reaches 100 million views, she will make a step by step dance instruction in the video. She had to keep her promise.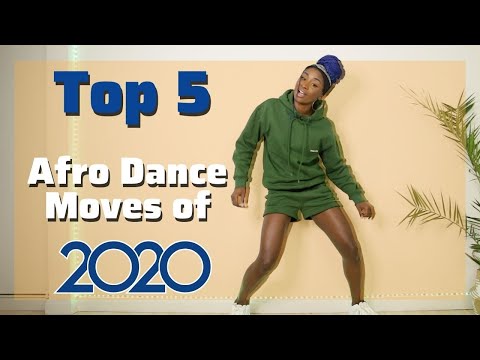 So now you can repeat the movements from the famous clip.
Sherry begins her tutorial, of course, with gwara-gwara, a dance movement that came to us from South Africa.
The following movement is most common, according to the girl, in Côte d'Ivoire. His kids sing when they follow Glover with the words "hunnid bands, hunnid bands, hunnid bands". As the girl herself says, she explained it very simply to the children on the set. nine0003
Imagine you are walking into a party. How would you enter? I know that in Africa people are all very emotional, expressive, they like to give some sort of grotesqueness to their movements, so I thought that with such an explanation, the children would succeed. When teaching dance, I try to convey not just a sequence of movements, but to tell where it came from.
And this is what this movement looks like.
Finally, Sherri spoke about the Neza movement, whose name means "good" in Rwanda. Learning to perform it, you can imagine that you are collecting something from the sides. nine0003
Dancing is not Sherry's only activity. In Rwanda, she set up a whole shelter for homeless children and a job center for women with a difficult past, where they can come and, for example, sew. It is in charity that Sherry sees her future and hopes that her now rapidly growing popularity will help her in this.
Dance is a universal language that will help to establish contact with a person even when all other ways of reaching an agreement have been exhausted. This was once again proved by the brother and sister from the USA, who resolved their dispute with an absolutely silent dance battle.