How to lay marley dance floor
5 Ways to Install Marley Dance Flooring
Prior to installing your floor, you should ask yourself this question, "How long do I want the floor in this location?" You may not be sure of that answer, and if you are not, you can hedge your bet with a decision that will allow for a definitive answer later. 
Performance and Touring – Short Term Dance Floor Installation 
Temporary dance floor installations are designed for one day up to two months. They usually are best for short term performances, touring shows and conventions or used during summer intensives, auditions and interim use locations. 
Roll out the floor leaving a 1/16 inch gap at the seam. Best to install when the space will be at its warmest and you will have allowed the dance floor to acclimate for temperature and humidity. Tape the seams and the perimeter of the marley flooring. You can use 1.5 inch or 2 inch vinyl or cloth tape (known as Gaffers tape) Check periodically to make sure tape is secure.
Do not stretch the tape while installing the dance floor. It will allow for the likelihood the tape will snap back and disengage. If the tape comes up for any reason, replace immediately. While it is important to clean your floor regularly, water can attack the tape adhesive. Do not flood mop your floor. When it is time to move on, remove all the tape slowly and carefully. Ripping the tape up can damage the floor. Before rolling up the floor, clean up the tape residue using a safe solvent such as Wipeout Plus.
Wipeout Plus for Marley Dance Floors
Short Term Semi-Permanent Dance Floor Installation
If you are planning an install lasting up to two years, consider the short term semi-permanent installation option. Allow the marley flooring to lie loose in the space for twenty-four hours to acclimate. Keep the temperature at the room's warmest. Prior to rolling out the floor, make sure your subfloor is clean, dry and smooth. With the floor rolled out and seams opened to 1-16 inch, trim all edges ¾ inch away from the wall.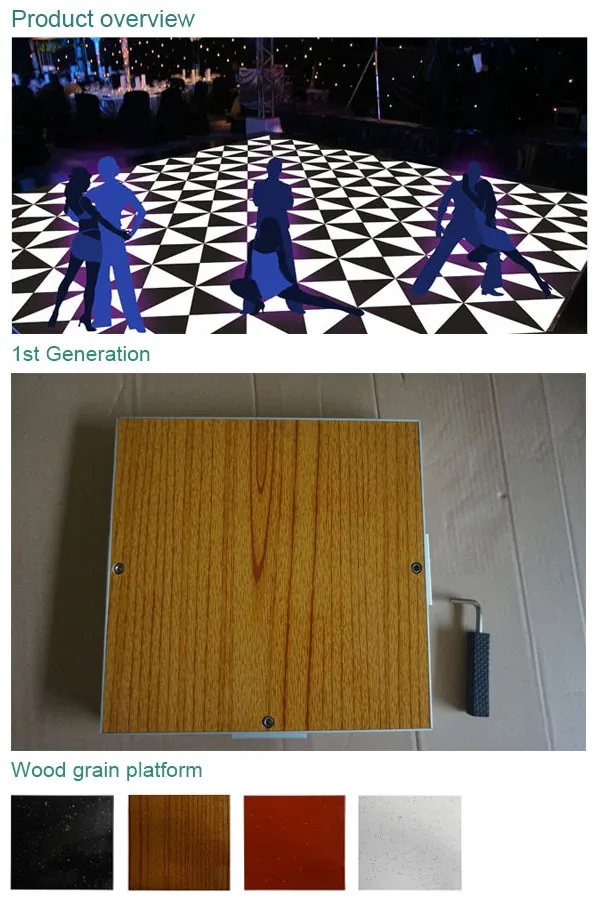 If there is no wall, it is not necessary to trim. If your width is not divisible by 6.56 feet (the normal width of a roll of flooring), it will be necessary to vertically cut away a piece of the flooring to fit the room. This is best accomplished by sliding the roll closest to the wall under its partner roll. Use the partner's seam as a guide to cut away the excess flooring. Allow for 1/16 inch gap at the seam and ¾ inch gap at the wall.
Roll back the roll closest to the wall half way, make sure you always roll the floor around a core which is at least four inches in diameter. Apply 2-inch double-faced tape around the perimeter and at the midway point (3 ¼ feet) of each roll of flooring. Peel off top layer of double faced tape and carefully roll floor out over the tape. Follow the same procedure for all remaining rolls, then proceed to the other side of the room to do likewise to the second half of each roll. Top tape is applied to all seams and around the perimeter of the floor.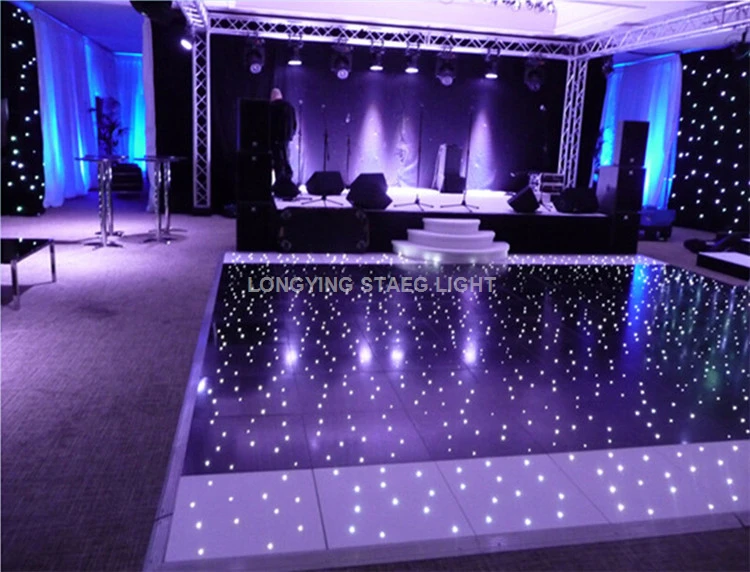 Top tape should be changed every four to six months, double-faced tape changed every two to three years. 
Long Term Semi-Permanent Dance Floor Installation
For those interested in an installation lasting three to six years, or if you are tired of replacing the top tape every three to four months, there is a method that addresses both situations. Using four-inch double-faced installation tape instead of two-inch double-faced tape will deliver a longer lasting install without top tape. The setup and execution are exactly the same and the two-inch double-faced tape and top tape except for the following: Instead of gapping the seams, butte them together for a tight fit. Apply the four-inch double-faced tape under each roll of flooring as you would the two inch. No top tape is needed.  It is important to note that all tape has a shelf life and will need to be replaced and the floor re-set no matter which method you choose. 
View Our Tapes & Adhesives
The Permanent not Permanent Installation
You are going to be in your current location for a very long time but you want the option to remove or sell your flooring system whenever.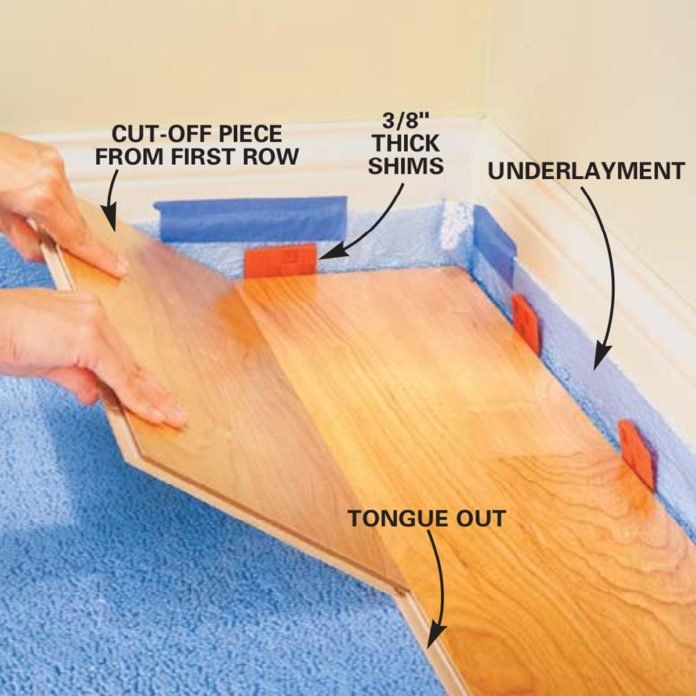 You need ReUseIt. Best to describe it as a sticky webbing that relies on suction instead of tape adhesive to bond flooring to the subfloor. It lasts indefinitely. It is applied to your subfloor perpendicular to how your roll out floor is running. One person unspools the ReUseIt roll, another person using a wide broom presses it to the floor. When you come to the wall, cut the webbing and start the next row. Keep the edge as close as you can to each other. Following the application of ReUseIt, lay out the floor and make all the necessary cuts to fit the room. When rolling up flooring, use a four-inch diameter tube to prevent cracking. Seams should be tight. Roll back the floor closest to a wall halfway. The protective coating on the ReUseIt peels off across the floor, exposing 39 inches by 6 1/2 feet. A second person rolls the flooring over the exposed ReUseIt. Continue until all the flooring has been installed. Using a 75-pound roller secures the installation.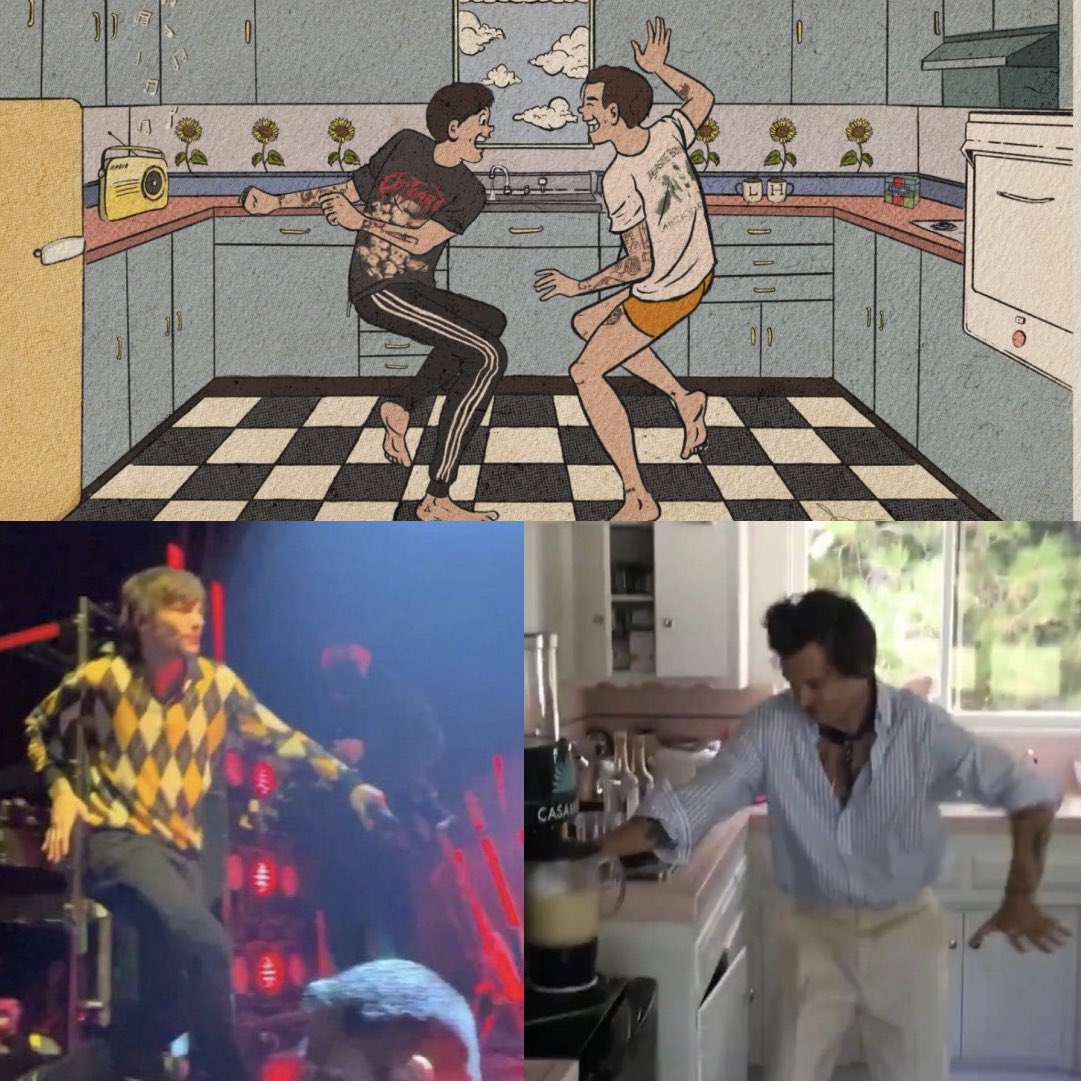 To remove, slowly peel up the dance floor from one corner. ReUseIt should stick to the subfloor leaving no residue on the back of the floor. Roll floor around a 4" core. Repeat for all rolls. Slowly peel up ReUseIt from the subfloor and discard.
Learn More About ReUseIt
Permanent Dance Floor Installation
A permanent glue down installation is the most stable and maintenance free way to install a marley dance floor. Using adhesive means that if it is necessary to remove the floor, the subfloor will also need to be demolished. Make sure that adhesive is compatible with the flooring and has the recommendation of the manufacturer. Hire a professional floor installer to do the job. It is more difficult than you think and if you mess up you have lost both the dance floor and subfloor.  Follow directions on the label of the adhesive container
Marley Dance Floor Installation Tips
Never loose lay the floor and try walking or dancing on it. It will eventually shift and open up at the seams, resulting in damage. 
All tape needs to be changed. Exceeding the shelf life limit can result in damaging the floor or making it extremely difficult to separate the tape from the floor and subfloor. 
View Our Dance Floor Installation Guide
How To Install Marley Dance Floors Over Hardwood


What's the Best Way to Install a Roll of Marley?


How Easy Is It to Install a Full Roll of Marley Dance Floors?


Do Partial Rolls of Marley Simplify Installation?
Marley dance floors are a popular selection for all kinds of dancing styles. Marley provides a sure footing for dancers, yet it also allows freedom of movement, so the dancer can slide the foot freely. Installers can place the marley roll over a hardwood floor with an optional rubber or foam layer in between, depending on the type of dancing occurring and on the cushioning needs of the dancers.
It's a versatile style of flooring for the studio or at home, especially considering how easy it is to install marley dance floors. Most of the time, the marley vinyl floor simply rolls over the existing hardwood, secured with tape for a portable installation or with glue for a permanent installation. (Temporary layouts are common over hardwoods.)
When seeking marley dance floors for sale, customers appreciate the durability these styles of flooring offer. As long as the install process occurs correctly, customers will receive a great value with this product.
What's the Best Way to Install a Roll of Marley?
As long as the installer follows a few key steps and doesn't select a cheap roll with inferior materials, the installation process is easy to handle. The best way to perform the install over hardwood will depend on the planned use case.
Start the install process by thoroughly cleaning the hardwood, removing particles.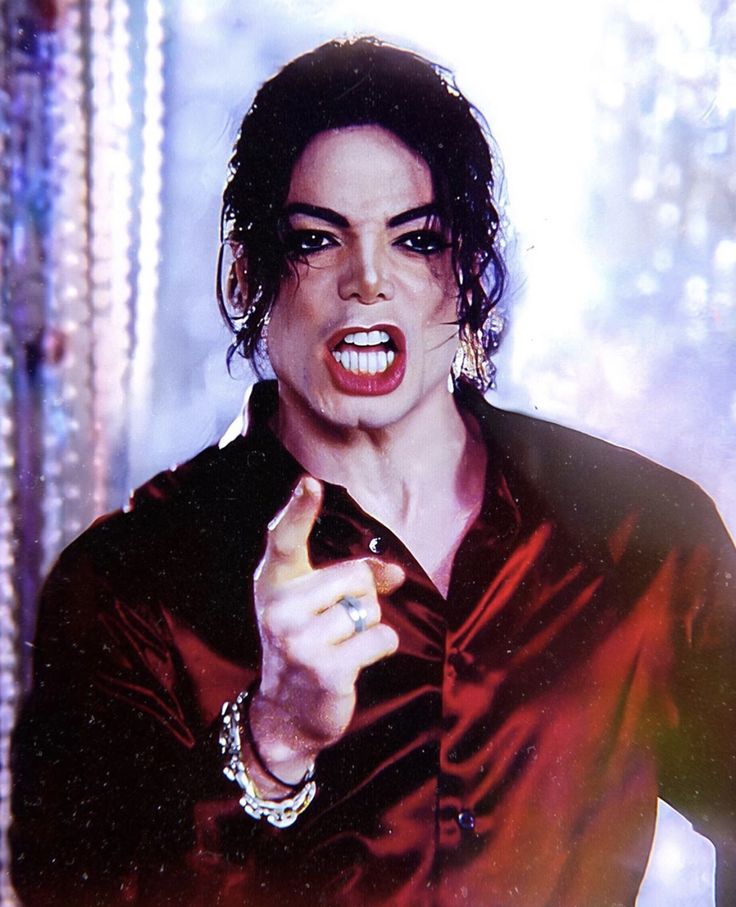 Check the hardwood for any loose nails or staples that could puncture the thin marley flooring, and fix any imperfections. If the hardwood is not perfectly level or if it has holes, repairs may need to occur before rolling out the vinyl.
After the subfloor preparation, roll out the marley dance floors across the hardwood. The rolls have straight edges, allowing installers to lay sections side by side. Place tape across the seams. Use tape around the perimeter to secure the roll in place or use glue underneath for a permanent installation.
To cut the marley, measure the space to cover. Mark the roll to the proper length and cut it with a sharp utility knife. Because the marley is thin, place another layer material (such as cardboard) underneath to protect the subfloor from the knife.
How Easy Is It to Install a Full Roll of Marley Dance Floors?
The Rosco Adagio Touring Portable Floor Full Roll product has a versatile design.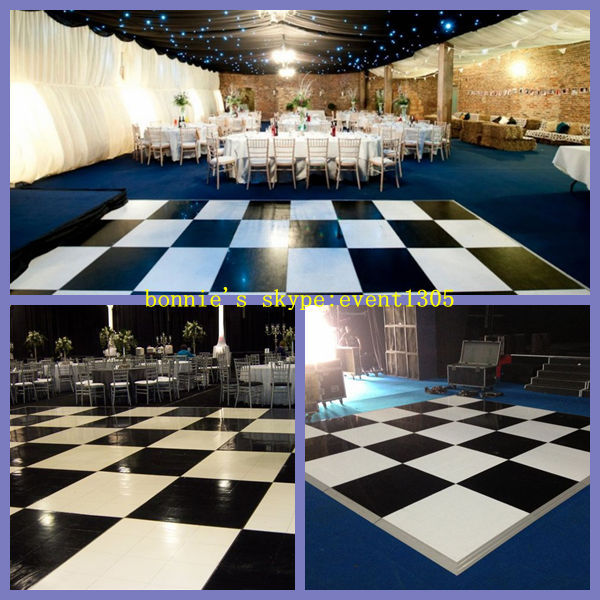 Use tape around the edges and across the seams for the temporary install, laying sections adjacent to each other for extra coverage space.
Even though its primary purpose is for a temporary install, so touring companies can carry it with them to performances, it also will work for a permanent, glue down install. For a permanent install, consider heat welding the seams, rather than taping them.
A full roll of this black or gray marley floor measures 5.25 feet by 101 feet for 534 square feet of coverage. The full roll weighs 163 pounds, so the install process can be tricky for those who must move it by hand. Still, its portable design means it weighs less per square foot of coverage than some other marleys.
Do Partial Rolls of Marley Simplify Installation?
Because of the massive weight of full rolls, some customers prefer ordering marley dance floors as partial rolls with shorter or custom cut lengths. These shorter rolls have less weight, and they're easier to maneuver into place over the hardwood subfloor than a full roll.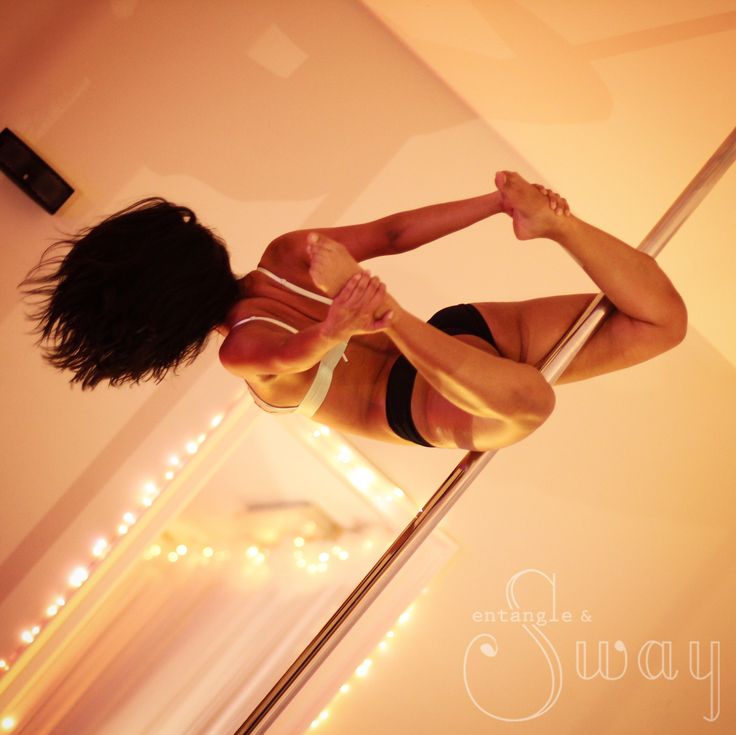 Otherwise, installation of partial rolls follows the same process as a full roll. Use adhesive for a permanent install and tape for a temporary install. Use tape on the seams to connect multiple pieces together.
The Rosco Adagio Marley Custom Cut product is available in lengths between 10 feet and 90 feet with a standard width of 5.25 feet. It weighs 2.5 pounds per linear foot, so short segments are easy to move into place at home or at a dance studio setting.
For a reversible option in a marley floor, the Rosco Marley Dance Floors Reversible product is a popular selection. It has gray on one side and black on the reverse side.
It ships in a standard size of 5.25 feet wide by 10 feet long, which is ideal for a home dance studio. Other custom lengths are available at the time of ordering. The 10-foot length piece only weighs 19 pounds, which simplifies installation as a home DIY project.
For the easiest cushioned marley to install at home, consider the Home Dance Floor Adagio Marley Cushioned product.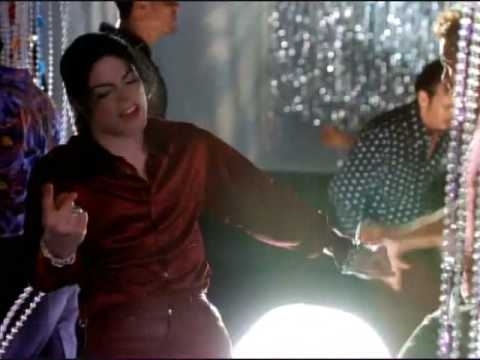 It measures 10.5 feet by 10 feet, allowing it to fit easily in a spare bedroom with a hardwood floor.
A layer of foam padding is included, which provides fatigue relief for a layout over hardwood. Just lay out the foam layer first over the hardwood and tape down the marley down on top.

Read Changing Faces - Harmon Amy - Page 12
"You just swore, Grant," Paulie whispered. He had never heard Grant swear before. None of them heard.
"It's about time," Binns exclaimed, laughing. "Now we need to put him to bed with a girl!" He cannot go to war without knowing the female body," he added in Don Juan's best Latin American accent.
Grant sighed and shook his head.
– What do you think, Binns?
– Me? Oh, I know all about the female body," Beans continued in the same accent, wiggling his eyebrows.
- About the army, Binns. About the service.
- Of course. Hell yes. Let's go. He shrugged. "I don't have anything else to do anyway.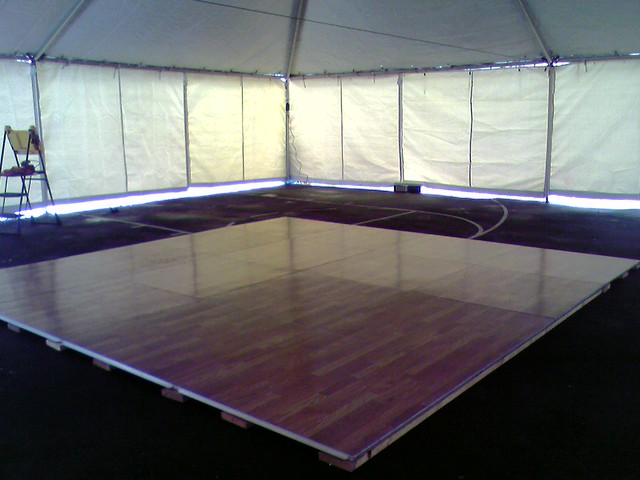 Jesse groaned and held his head.
– Poly? Ambrose ignored Jesse. - Are you with us?
Pauly looked unsure, his loyalty to his friends went against his instinct for self-preservation.
"Brows... I'm a lover, not a fighter," he replied seriously. "All these years I only went to the mat because I wanted to be with you guys and you know how much I hated wrestling. I can't imagine myself on the battlefield.
"Poly," Beans interrupted.
- Yes?
- You may not be a fighter, but you are certainly not a lover. You have never been with a girl. And they peck at guys in uniform.
- Just like rock stars. I'm much better with a guitar than I am with a gun," Paulie protested. "Besides, you know that my mother will never let me go.
Paulie's father died in a mine collapse when he himself was nine, and his younger sister could barely walk. Mom then returned with the children to her native Hanna Lake to her parents.
- You may have hated wrestling, Paulie, but you were good.
And you'll make a great soldier too.
Pauly bit his lip but didn't say anything, and the car fell silent again. Everyone thought about their own.
"Marley wants us to get married," Jesse said after a long pause. - I love her, but ... everything is too fast. I just want to stay in the sport. Surely some western university needs a friendly black guy, huh?
- Does she want to get married? Binns was surprised. "But we're only eighteen!" Come with us, Jess. You must mature before she makes you a henpecked. Besides, you know what they say? Bro above all." He chuckled. This word was consonant with the name of Ambrose.
Jesse sighed in surrender.
- Oh, well, him. America needs me. How can I refuse?
The guys laughed. Jesse always showed off.
– Hey, is there a wrestling team in the army for an hour? Jesse seemed amused at the thought.
– Poly? Ambrose asked again.
But Paul was the only one who did not succumb to persuasion.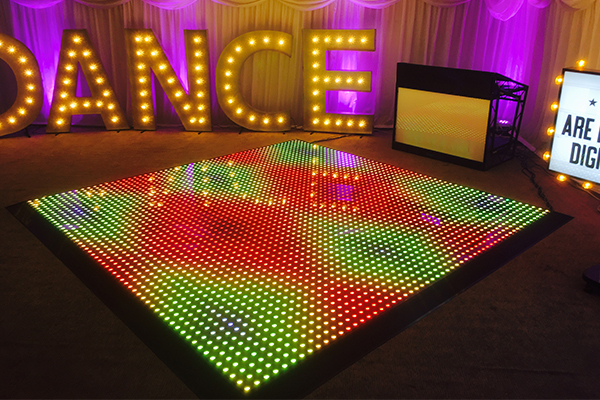 It will be the most difficult for Yang to leave in the past.
- I don't know, dude. Maybe it's time for me to grow up. And my father must have been proud of me. My great-great-grandfather fought in World War II. But I'm not sure," he sighed. The decision to join the army smacks of suicide.
7. Dance with a girl
There was no expensive hotel or other pretentious place in Hanna Lake to celebrate the graduation there, so hundreds of balloons, garlands, haystacks, artificial trees, gazebos and everything that the theme disposed of were decorated school gym. The theme of the holiday was: "I hope you are dancing…"[13]. These are the words from a song that did not give the slightest idea how the hall should be decorated. Garlands, balloons, and gazebos once again saved the Hanna Lake prom. Sitting next to Bailey and looking out at the dance floor in the center of the gym where the couples were circling, Fern thought that only fashion had changed at prom in the last fifty years.
Fern was constantly fiddling with the dress: straightening the neckline and smoothing out the folds of the creamy skirt, which flowed to the floor. When she swung her leg, the fabric caught the light and shimmered in gold. She and her mother found this dress on sale in one of the stores in Pittsburgh. The price for it has already been reduced several times, most likely because it was made for thin people, but this color was not for everyone. But it was perfect for redheads, and the dress looked just wonderful on Fern.
She took a picture with Bailey in the Taylors' living room with her collar buttoned up to her throat - her mother liked it so much, but as soon as Fern left the house, she immediately bared her shoulders, for the first time in her life she felt almost beautiful. But no one invited her to the dance anyway. However, Bailey also did not want to make any girl wait for graduation in horror. He said this with a smile, jokingly, but his face betrayed a slight bitterness.
Then Fern, in a friendly way, invited him to go along. Still better than staying at home. And so what if they are cousins ​​​​- they were already considered strange without that. Romance was not to be expected from this evening, but in the end, both a dress and a gentleman were found for Fern.
Bailey wore a black tuxedo, white pleated shirt and black bow tie. His curls were moussed, and he looked a bit like Justin Timberlake from the NSYNC days...[14] at least that's what Fern thought.
The couples swayed to the beat of the music, embraced and only occasionally shifted from foot to foot. Fern tried not to think about what it was like to dance at her prom, snuggled up to a loved one or friend. For a second, she regretted that the "cavalier" could not hug her. Feeling a pang of conscience because of these thoughts, she looked at Bailey remorsefully, but his gaze was riveted on a girl with blond hair, in a sexy pink dress with sequins. To Rita. Becker Garth, circling her in a dance, whispered something in her ear.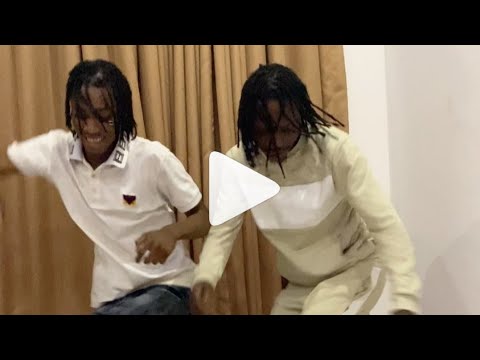 His dark hair contrasted with her blond locks. Many short guys are often self-confident and cheeky. So was Becker. At twenty-one, he was too old for school dances. But Rita was clearly carried away by him, and the dreamy expression on her face when she looked at him made her even more beautiful.
"Rita looks so good," Fern smiled, happy for her friend.
"She always looks good," Bailey said without taking his eyes off her.
Fern's heart sank at his words. Maybe it was because she never felt pretty. Or maybe Bailey was into something she thought he was immune to, something she thought he didn't care much about. And now her cousin, her best friend, an accomplice in all her crimes, succumbed to it, like everyone else. And if Bailey Sheen has a crush on a pretty face, Fern has nothing to hope for. Ambrose Young will definitely never look at her. Thoughts returned to him again ... He is also here, but it seems, like Grant and Paulie, he came without a partner, but with friends.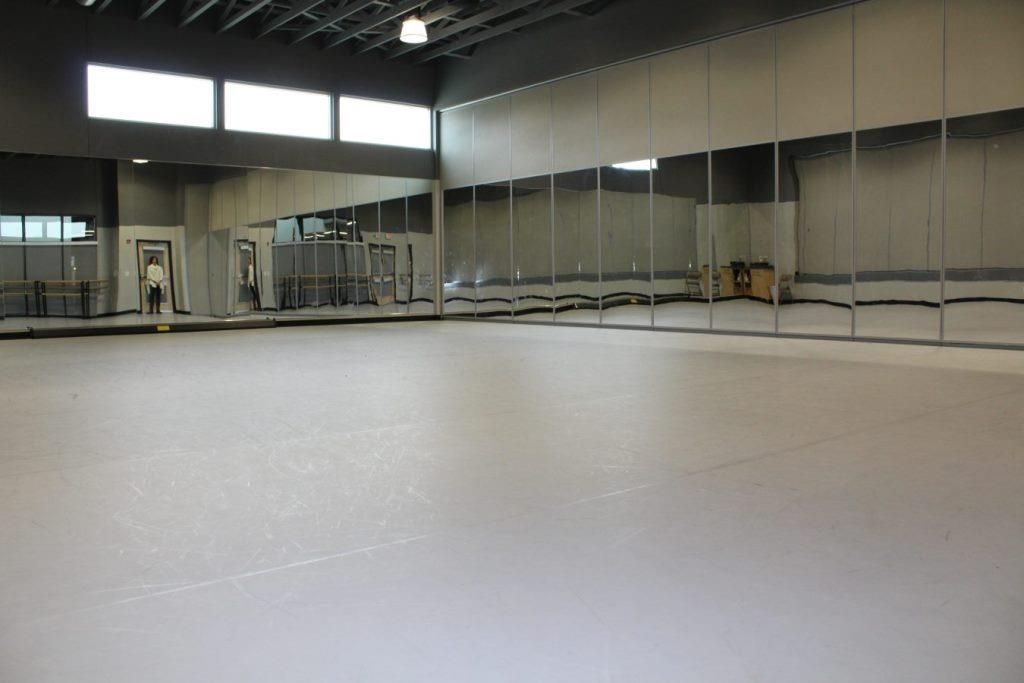 Resplendent, in black tuxedos, with combed hair, young and beautiful, friends celebrated the end of school with everyone and no one.
"I'll ask Rita to dance," Bailey said suddenly as he rode out onto the dance floor. The idea had just crossed his mind, and he decided to give in to the impulse before he could change his mind.
"What?.." Fern managed.
She watched with respect and fear as Bailey wheelchaired up to Rita. She and Becker, hand in hand, were just about to leave the dance floor. Fern sincerely hoped that Becker wouldn't act like a jerk. When Bailey spoke, Rita smiled and laughed: he knew how to charm. Becker bared his teeth and walked past Bailey as if he wasn't worth his attention. Rita, without waiting for permission, carefully sat down on Bailey's knees and put her arm around his shoulders. A new song came on—Missy Elliot called for "Turn On Your Inner Freak" and the boys spun around in their chairs. Rita laughed and hugged Bailey tighter, her blond curls spreading across his chest.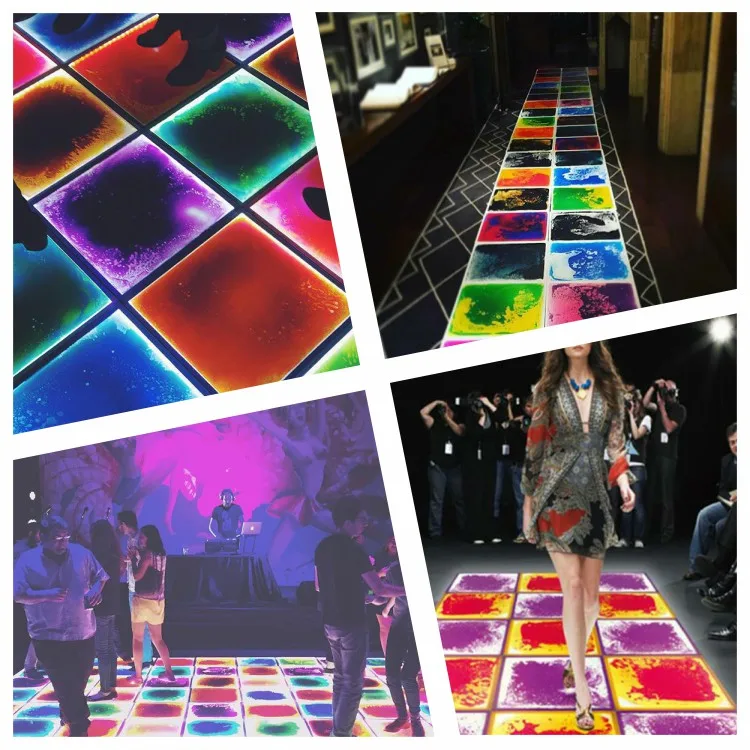 Fern shook her head to the music and laughed kindly at her brave friend. Bailey is truly fearless. Considering that Becker Garth was still standing on the edge of the dance floor, arms folded in displeasure and waiting for the song to end. If Fern had been pretty, she would have come over and distracted him, maybe even asked him to dance so Bailey wouldn't feel his eyes on her. But Fern is not pretty. All she could do was bite her nails and hope everything worked out.
Basket of Russian Deep Thought on Tumblr
The GULAG has seen what is actually being cooked on the fire of the hearth
What associations do you have when you hear the word "television for housewives"? Obviously something in the style of the Domashny TV channel or the morning-afternoon broadcast of Pervy and Rossiya: stories about how to cook rolls from cabbage and stew, advice from stylists on how to wear ugly clothes and not be shy, and other boring and unnecessary things to look at .
But it's not like that at all.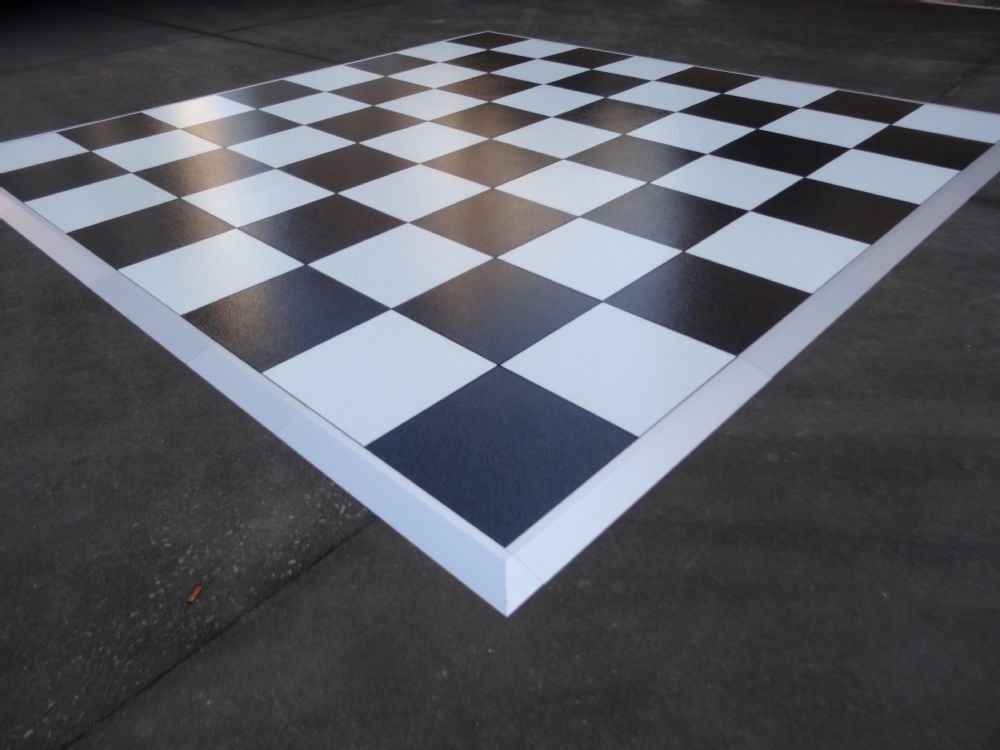 Far from it. Of course, the above examples of TV shows are also available, but they are clearly not popular. They are watched, rather, by young pensioners who do not want to admit the irrevocableness of the train of youth leaving away and the inevitability of the approaching locomotive of non-existence.
Real housewives watch very different television. You don't have to look far for an example - just look at what's going on in our prime time: talk shows made according to one pattern in the style of the ingenious "Let them talk", where fighting inbreeding orcs from the outskirts are interspersed with noisy divorces of glamorous whores with semi-oligarchs and broadcasting the circumcision procedure of Nikita Dzhigurda.
However, even cute Malakhov with sucking on how a mustachioed gypsy 15-year-old teenager "sniffs legs", or how semi-crazy women covered with scabs from the outback tell how flies crawl out of their ulcers, falls short of what he offers us growing TLC channel.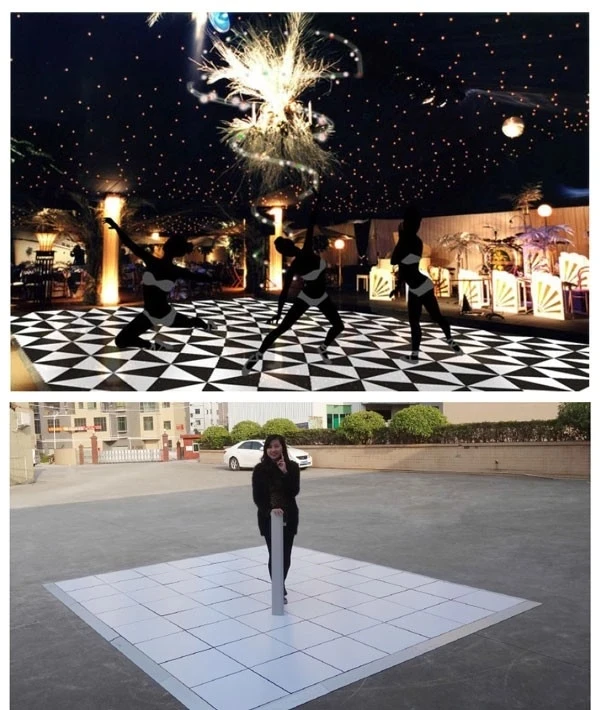 This wonderful channel used to be shown on a cable subscription, but today in some areas it can be tuned to a regular antenna.
The channel positions itself as a television for housewives, and at first glance this statement justifies. Shriveled swearing Gordon Ramsay, mafia hanger-on Buddy Valastro in their culinary reality will teach you how to cook nyamka even without the obligatory "mayanesic". Tips about what you can and cannot wear, and home interior design programs are also quite "household" topics.
Programs about the hard life of the wives and daughters of New York gangsters-Italians can also be carried out by the department of hard entertainment.
Further - more interesting. A reality series that has been dragging on for several years about a family of dwarfs living on a farm. A series of programs about people maniacally collecting coupons, cashing them on an industrial scale and then in malls.
Seemingly innocent program about the organization of the wedding already smacks of pathology - the wedding is arranged for the so-called "Irish wanderers", who, with the easy suggestion of the interpreter Goblin-Puchkov, were driven by the "gypsies".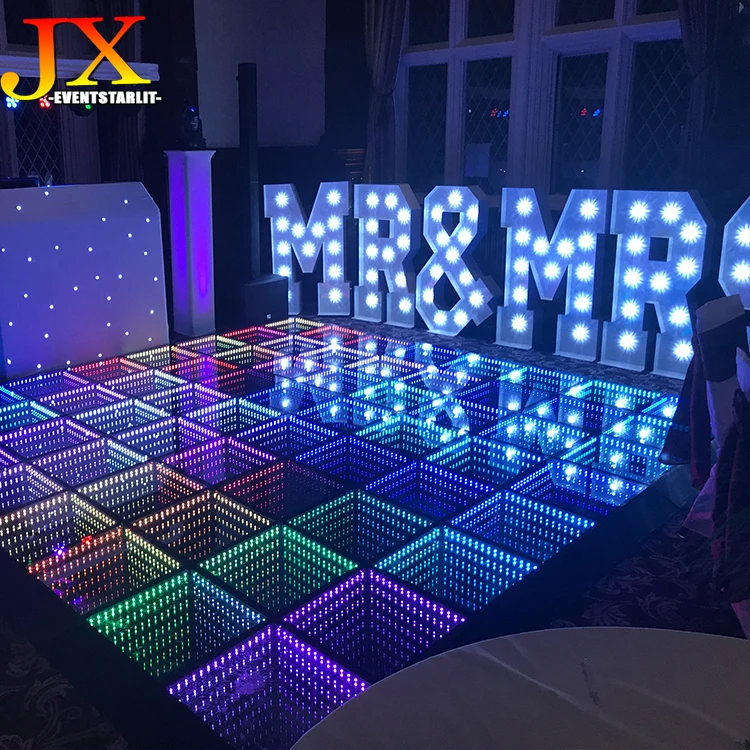 Their entire trailer-criminal life here either prevails over the wedding component, or shyly peeps out of the sprawling seams of the bride's ridiculously elaborate dresses.
Another wedding show - "Brides from Beverly Hills": Californian meat-silicone-milk women in search of the perfect wedding dress.
This is just the beginning. Series of programs about children with congenital schizophrenia (a girl with a fictitious friend - a cat named Nine) and about teenagers suffering from abnormal obesity and attempts to make them lose weight - in camps and with an individual instructor.
"They don't call me on a date" - dwarfs, autists, people with Down syndrome and Tourette's, boys and girls mutilated by accidents or congenital defects are looking for their soul mate.
"Hiding the pregnancy" - swarming girls are trying with all their might to hide their growing belly from relatives and friends.
"Amish: Finding a New Life" - boys and girls who grew up in Amish and Mennonite communities were brought to New York, given money and told to do whatever they want.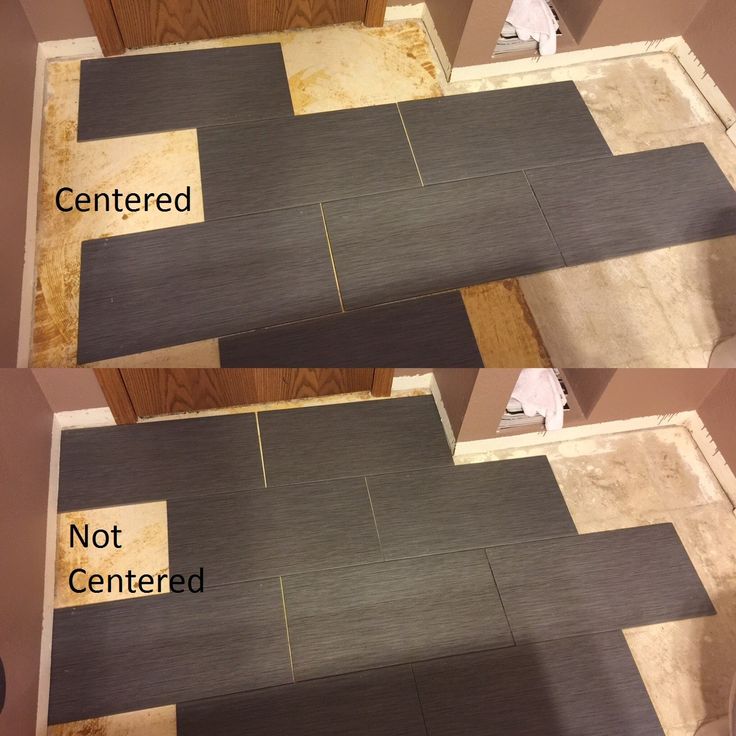 Hillbils with spermotoxicosis and a girl without a single tooth are present.
"Swingers" - the everyday life of several families who trade in the "exchange of partners".
"I hate my body" - people with trouble in body construction show their flaws, and the cameras inquisitively shoot all their scabs, sagging skin folds and deformed breasts.
"Katie: My Beautiful Friends" - an acid-damaged model travels the country helping other crippled people. Hugs in the Panopticon.
"Hard truth" - people with obsessions, garbage collectors in their own home, obsession with pets.
"My strange addictions" - the same as above, but in a more stubborn form: people who eat toilet paper, stones, wet wipes, cigarette ashes and plaster, a transsexual who pretends to be a baby most of the time, a lady who loves enemas from coffee, and a woman addicted to urine.
"My Horrible Story" is a treasure trove for lovers of pathology. The fattest woman in the world (bedsores, abrasions and folds - close-up), a boy with a tumor instead of a face, a child whose skin is torn at the slightest touch, a boy with 8 limbs, a man covered with disgusting growths, a two-headed girl and a tumor weighing 80 kilograms .

Sometimes the TV channel shows programs in the style of gay husbands and children who have been prescribed a sex change by doctors.
Keep in mind that TV shows what people watch. Otherwise, no one will buy ads. So why are the "keepers of the hearth" interested in such, to put it mildly, borderline topics. Not every man will be able to keep a calm face when watching individual programs of this channel, not to mention his internal state.
Most likely, housewives do not have enough extreme emotions, experiences and shake-ups, which their husbands experience at work. In extreme cases, you can go and get drunk in a tavern, fill a friend's face there or grab a snout yourself. The average housewife does not have the opportunity to let off steam and experience any gamut of emotions that are different from their daily routine experience.
In this regard, the creators of the channel hit the mark, creating an emotional valve that, in fact, protects the gentle psyche of a housewife and the peace of her household.
Otherwise, she will create the reasons for the appearance of emotions herself - beat the children and nag her husband.
The same mechanism is most likely due to the emergence and popularity of fashionable publics, where pictures and videos of dismemberment, bloody accidents and disgusting tumors oozing with pus are posted. Few people are able to get aesthetic pleasure from the contemplation of all this, but enjoyment is not the goal of such content. The goal is a shock, after which a person will check the presence of all limbs, the absence of tumors and pathologies, and ... experience catharsis.
Previously, this purpose was served by public executions, to which the townspeople always ran very willingly. Today - publics, such as "Bear Mince".
A person intuitively looks for ways to shock himself, experience horror and disgust. All the most sophisticated tortures and executions are creations of urban culture. In the villages, people were always simply executed - by hanging, drowning, stoning.