How do belly dancers wear their hair
11 Quick Belly Dance Hairdos You Can Try
Doing your hair for a belly dance performance doesn't need to be complicated or take a lot of time. With the right headbands, an alligator clip and a few bobby pins, you can do a quick hairdo change between songs. Then you can spend more time dancing freely, stretching, and mentally preparing for a great performance, and spend less time worrying about your hair.
Check out episode #15 of the belly dance podcast "A Little Lighter" to free your hair with featured dancer Elisheva, add a fun new drum solo to your repertoire, and hear more about these 11 easy belly dance hairdo ideas. You can see Elisheva's Damn Sexy Dance move for that episode here. It's an easy and impressive on stage hairdo change with an alligator clip. Give it a try!
And check out the Simple Belly Dance Hairdos board I made for you on Pinterest for more great hairdo ideas!
Some people put a lot of work into their hair for belly dance performances.
There's the whole ATS style bun with tons of flowers and other treasures pinned in. Extensions, hair spray, fancy headdresses or turbans that look fabulous but can restrict movement.
It's a stylistic choice. I like to toss my hair when I dance. I want the freedom to do that whenever the music asks for it. That's part of why I wear my hair down when I dance. Some people prefer more structure when they dance, and hair plays into that as part of a costume.
And there are the Fifi Abdo pompadour and lightly pinned long and loose flowing hair styles on dancers from the Golden Age of Egyptian cinema. Those often allow us a little more freedom to toss our hair.
Disclaimer: I have curly hair, so the whole world of blow drying and curling and using product is lost on me. Please forgive me if wearing your hair down takes more time than putting it up. The simple hair dos in this show are meant to be just that. Simple. But they might not work for everyone.
Check out the Pinterest board of Simple Belly Dance Hair Dos.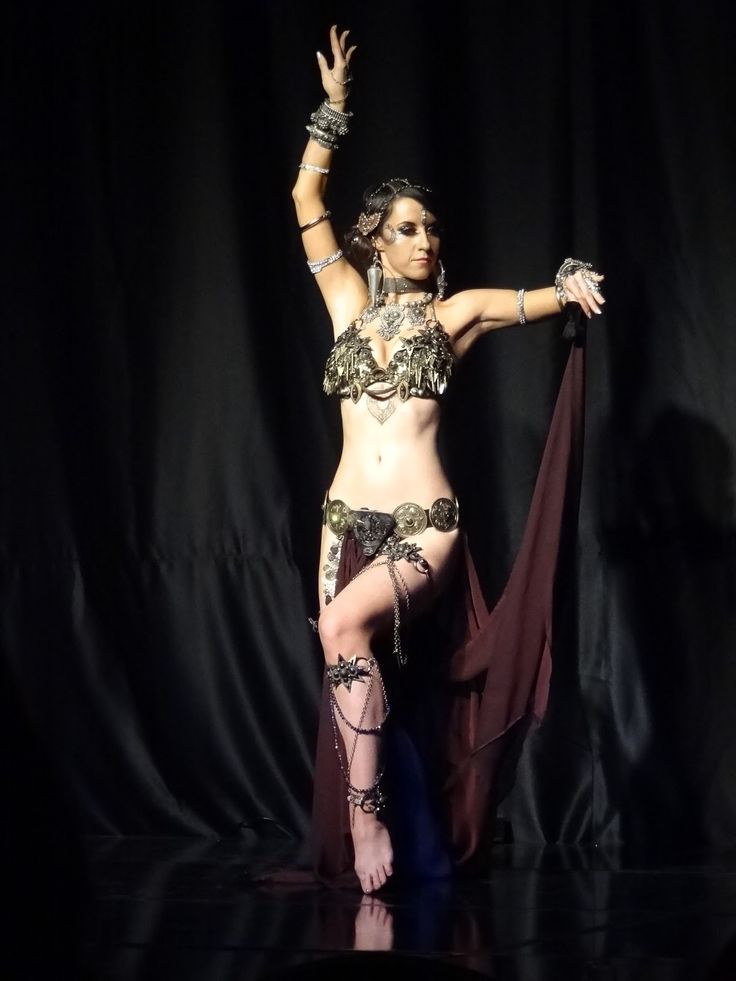 I'll keep adding more images of easy belly dance hair styles from Hollywood and Egyptian film Golden Era belly dancers, paintings of dancers created before photography, vintage belly dance photographs, cabaret headbands, etc.
The 2 easiest hair dos options for belly dance are headbands that stay in place without bobby pins and decorated side clips. Just these two kinds of hair ornaments can go a long way, and you can literally have them placed perfectly in your hair in 1 minute.
Let's talk about headbands first. Not the plastic horseshoe shaped head bands that squeeze our heads behind our ears and can easily fly off of our heads. I'm talking about headbands that are a full circle we can tie under our hair.
In episode five I suggested making a no-sew headband out of a stretchy cotton blend or non-stretchy fabric that is easy to tie and stays where you want it. This is a great base to add more ornamental to like antique asuit or lightweight coins or shells or flowers. Even head jewelry that has the chain that runs along the top center of your head can just be sewn to a headband and you don't have to worry about that chain getting tangled or sliding around anymore.
And it's easier to pin a veil to a sturdy headband than to your hair if you are doing a Persian piece or just want a loose veil framing your body, etc.
Decorate side clips add so much in so little time. It takes some experimentation to find clips that stay where you want them even if you toss your hair. The snap clip barrettes with a fabric flower or decorated felt base work best for me. I'm not really into fake flowers that are made to look real, but there are great fabric flowers that don't have that fake vibe. Of course it would be fabulous to dance with real flowers in our hair, but the freshness part is a bit tricky.
If you are up for some DIY belly dance costume accessory action. You can experience the joy of repurposing an orphaned earring that you love but no longer wear, because you lost the other one. Or showcasing a feather you found maybe from a bluejay or your friends guinea hens, or some pretty jewelry you found secondhand but still haven't figured out how to wear.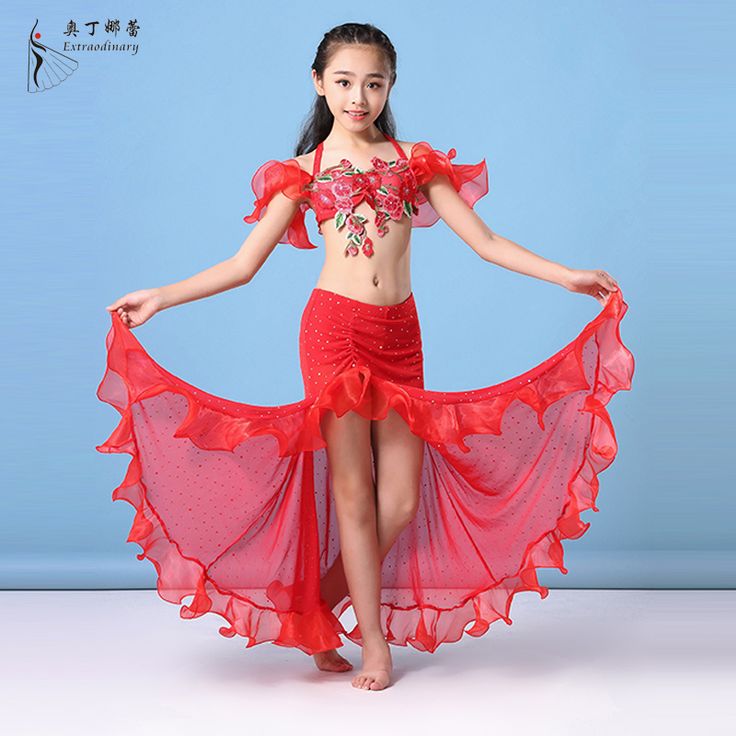 The headband and the side clip are the easiest belly dance hair accessories, and you can change them in a minute backstage during a performance for a simple mini costume change.
Want to add a little Ottoman or rural Turkish bride to your hair? Add a few skinny braids. They will be more noticeable closer to your face.
Now onto some other hair dos that are still simple, but a little more restrictive in terms of movement. These use flapper style headbands, crowns, and chopsticks or porcupine quills.
A flapper style headband can allow for a bit of movement, but not nearly as much as a headband that's tied together under your hair. It's still worth having a flapper style headband option in case you are invited to perform at a 1920s event, etc. If you have a glue gun, a shorter feather and some thinner brocade, you can whip one right up. Mine has the top of a peacock feather, which I love because it's a nice round shape instead of being a skinny spear-shaped feather and it stands up straight on it's own.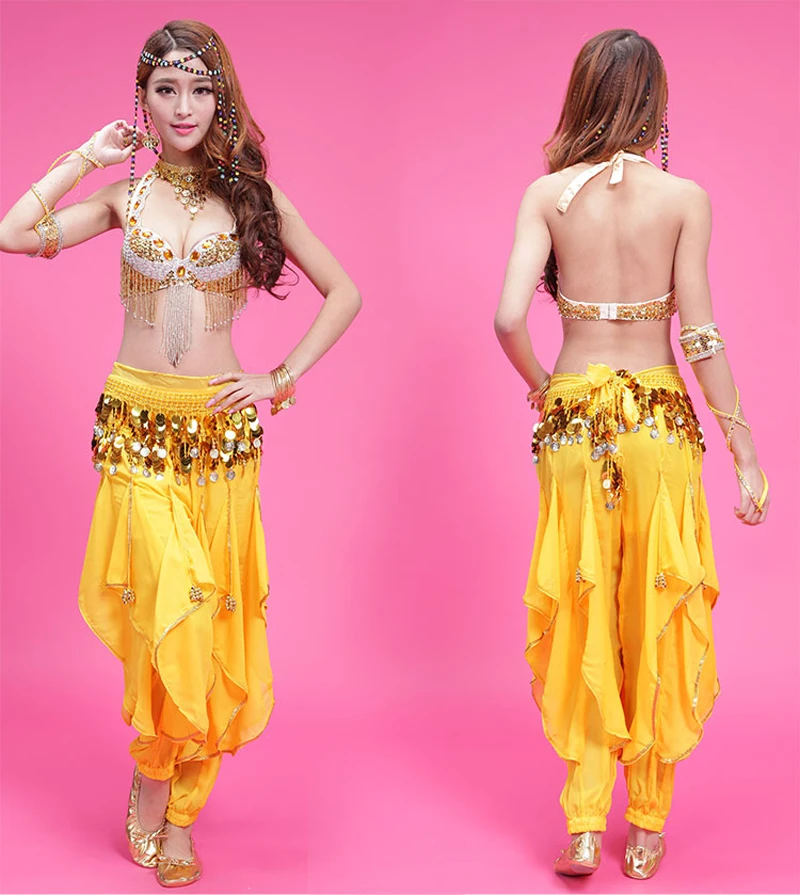 Remember that we have a license to be as glamorous as a bride every time we belly dance. That's part of why we do it right? Dressing up just for a couple proms and our wedding isn't enough for a lifetime. This is one of the reasons people who do not belly dance are jealous of us. The dressup never stops. We actually get to wear the big shiny things in our closet…and crowns.
Crowns can be make out of chunkier necklaces or fancy dance belts that too short for our hips. My favorite crown is a piece I bought in India, that I believe was meant as a belt. The silver is only as long as the front of me, and then it was ribbon for the back. I just tied it together and made it a crown. The key is to get a crown that is heavy enough to stay in place, but still comfortable and does not get tangled in your hair. I really just wear the crown for photos. It might work well pinned to a veil pinned to a sturdy headband though! Sounds like too much work for this episode. Ha!
I haven't mastered the mess boho updo that stays right where I want it, but it's a great simple hair do option to consider when our hair looks a little rough after a few days of festival camping, etc.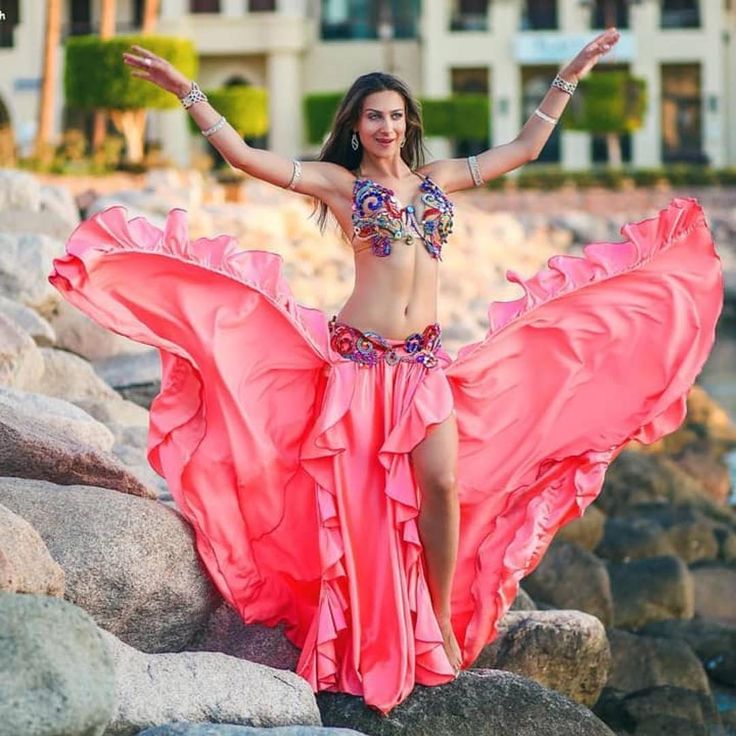 You could do this with or without a headband. Similar to Elisheva's chignon in a alligator clip, you can just gather your hair as if you were making a pony tail, twist it a bit and add hair sticks or porcupine quills. Reinforcing this with bobby pins may be a good idea, but you can walk on the wild side without bobby pins and see what works for you. A note about porcupine quills: they are great for those of us with light-weight hair because they are hollow, but they are sharp. You don't want them on the floor of your room or the floor of your tent. Ouch.
A side note, the whole gypsy style phenomenon seen when we google "gypsy style" seems completely unrelated to actual Roma dress and culture. I searched for "gypsy head scarf" and I got all kinds of messy hair with scarf photos. Don't get me wrong, I liked them. But the word Bohemian may be more descriptive for that style.
For this last simple belly dance hair do, let's bring just a few bobby pins into the picture. Let's try a 1970s Egyptian Fifi Abdou faux pompadour.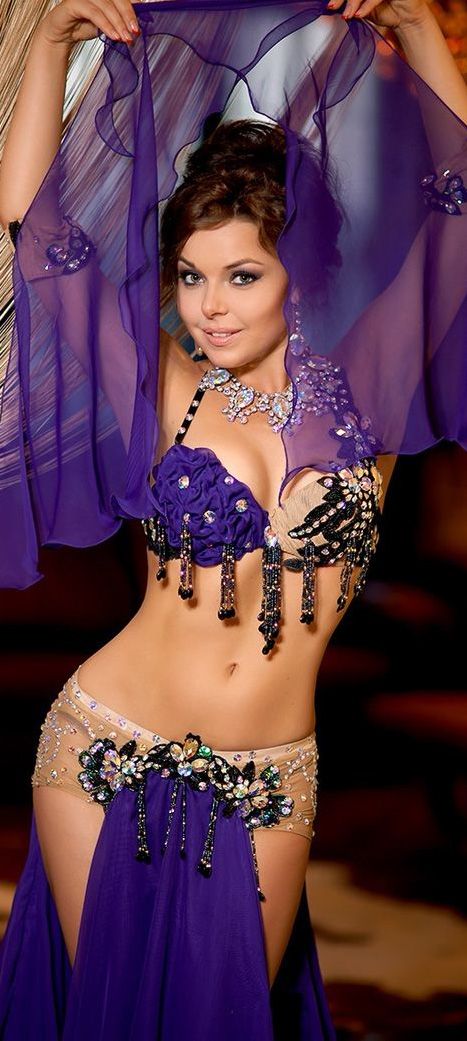 I like to actually split it into 2 mini pompadours on either side of my side part. I call this a faux pompadour because teasing hair and adding hairspray freaks me out. Just a little volume and height looks good too. I take a small section of hair on top of my head puff it up, twist the part I'm going to anchor down with 2 bobby pins, and pin them. A hair stylist taught me that bobby pins are actually designed to lock together opposing, meaning the bumpy side of one bobby pin faces up and the bumpy side of the second bobby pin faces down. I make an X with the two opposing bobby pins and it the mini faux pompadour stays right there without hairspray. For this hair style, I would need to do some hair toss tests before going out on stage and be willing to abandon the pompadour idea if it's not working backstage.
Styling Ideas for Long Hair




 

 

PHOTO CREDIT: Above photo by John Rickman Photography, San Jose, California.

Ask the Costume Goddess:

by Dina Lydia

 

The Question

Dear Costume Goddess:

I think this falls under 'costuming', so here it goes... where can I find pictures of different belly dancers hair styles?? I have long hair, and don't really know what to do with it for dancing.

--Just A Dancer

and

Dear Costume Goddess,

I don't know if you answer hair questions, but here goes: I have very straight, long hair (down to my butt). Everyone loves it, but I don't know what to do with it for performances. I've tried putting some of it up in a ponytail on top of my head (like I Dream of Jeannie), but it just falls flat. Any suggestions? My body type is short and very pear-shaped, which is why I'm trying to go up with it).

--Long Locks

 

The Costume Goddess Responds

Dear Dancer and Long Locks,

Very long hair has its advantages and disadvantages for a dancer. It can be an asset because it's dramatic and feminine, and moves around a lot when you do. Most long-haired dancers I see do wear it loose.

On the other hand, it gets hot and sweaty during a long performance. And it hides a lot of your face and body. When a dancer turns her back to me and all I can see is a curtain of hair, I'm frustrated because I want to see her costume and her moves.

You're right that hip-length hair will bring the eyes of the audience to your hip level, which you might not want if you are short and/or hippy.

A beautiful headdress will get you even more attention and admiration than long hair unadorned, and show off your costume originality.

I like what Yemaya does with her long hair. She makes a single braid in the back, sometimes entwined with a string of pearls or silk flowers.

With her hair out of the way, the beautiful back view of this costume with its ropes of draped pearls is displayed. She transfers attention to her face by wearing a headpiece with pendants and looped strands of pearls at the sides, and long earrings.

You might also make several tiny braids on each side and tie the rest back or wear it loose, as in this picture of Jazmine from Angelique's web site. (Used with permission by both Jazmine and Angelique.) If your hair is very long, the tiny braids could be looped or brought to the back.

Click on the image to the right to see Jazmine's hair style in more detail.

I see some clever-looking devices for twisting, rolling, and holding up hair in the drugstore. Try these.

With hair fastened in some fashion, braided, pinned up, twisted or tied back, experiment with headbands, headpieces, ponytail holders, and barrettes decorated with beads, beaded fringe, coins, flowers, pendants, or glittery fabric. Your earrings will be more important now too with hair out of the way.

See my Headdress article for suggestions and illustrations for some simple headbands.

--The Costume Goddess

 

Additional Comments from Shira

The Costume Goddess gave me permission to add some suggestions of my own to this article. Here are a few more ideas for you:

For The Nightclub Look. Try this idea from Morocco, one of the leaders in the worldwide Oriental dance community. Braid your hair into a single long braid in the back. Coil it into a bun and secure it to the nape of your neck. Then put on a glittery snood. Morocco's hair reaches the bottom of her hips, so she often wears one of these to prevent her fine hair from tangling in the sequins and beadwork of her costumes.
For Either Tribal Or Nightclub. Purchase a glitter scarf (or use a piece of any fabric that coordinates with your costume). Place it over your head, then anchor it in place with a pretty fabric headband worn over your forehead. This look was inspired by the keffiyeh worn by Arabic men. You can either let your hair hang loose under the scarf, or braid it and put it up in a bun to keep the back of your neck cool, whichever you prefer.
For American Tribal Style. Put your hair up, then cover everything with a turban. Although female nightclub dancers in the Middle East wouldn't wear a turban, it has become widely accepted as part of the "tribal" look that originated in the U.S.

Click on the photo of the dancer Morocco to the right to see her costume and snood in more detail.

No matter which of the ideas on this page you decide to try, always be sure to practice dancing with a given hair style before you perform in it. Be sure to practice whatever dance moves or props you plan to use (veils, canes, balancing, hair tosses, backbends) in this hair style before you take it on stage.

 

Related Articles

Other articles on this web site related to hair styles and costume pieces include:

Ask The Costume Goddess: Headdresses. Suggestions for headdresses to accessorize belly dance costumes.
Ask The Costume Goddess: Hair Styles For Short Hair. Ideas for short-haired dancers.
Costuming for Your Hair. Shira provides ideas for hair styles and headdresses.
Making an Egyptian Pharaonic Costume. By Arabella. Includes instructions for making a beaded headband.

How To Make A Rectangular Head Scarf. Shira describes how to make a small rectangular scarf.
How to Make a Triangular Head Scarf. For folkloric styles of dance.
How to Make a Cleopatra Headdress. Shira provides crochet instructions.
The Costume Goddess Tells All: Headpieces for Bellydancers. Review of book by Dina Lydia.

 

About the Costume Goddess

Dina has been sewing for more than twenty-five years (yes, she started as a toddler!)

She's also an artist (Maryland Institute of Art) and perfected her sewing techniques apprenticed to various designers, freelancing for small theaters, restyling vintage garments, and altering wedding gowns.

Dina fell in love with belly dancing costumes upon her very first lesson. Now the pleasure of wearing her own designs, and seeing others wear them, offers as much pleasure as dancing. She's become expert as well in altering those troublesome ready-made Egyptian costumes, and modifying designs to flatter individual figures.

She holds workshops in Seattle to teach design and construction of cabaret costumes, and analysis of figure characteristics. She will also give private lessons, or resize or repair a secondhand costume. She's thus earned her Costume Goddess title.

The Costume Goddess Tells All Costuming Books

Dina has published six books of her own on belly dance costuming as well as writing nearly all the costuming section for The Belly Dance Book. For information on her series of books, The Costume Goddess Tells All, see her web site at www.costumegoddess.com. For reviews here on Shira.net of some of her books, see:

Volume 1: Flattering Costume for Bellydancers. Advice on designing a belly dance costume that will look flattering for your figure type.
Volume 2: Easy Costume for Bellydancers. Explains how to create easy-to-make costume items if you have very little sewing experience.
Volume 3: Cabaret Belt and Bra for Bellydancers. Detailed instructions for making your own bra/belt set. Emphasis on the beaded/sequined look, but some coin information too.
Volume 4: Arm Costume for Bellydancers. Creative ideas for sleeves, armbands, gauntlets, and drapes.
Volume 5: Tribal Toppings for Bellydancers. Cholis, vests, and other tops suitable for U.S. Tribal costuming.
Volume 6: Thrifty Chic for Bellydancers. Transforming thrift shop bargains into belly dance costume pieces.
Volume 7: Headpieces for Bellydancers. Many simple, inexpensive ideas for costuming from the neck up.

Costume Goddess Photos

To view a photo gallery featuring pictures of Dina, costumes she has designed, and her friends, either click on the choices below or visit her web site:

Part 1: Regular Costumes
Part 2: Novelty Costumes

 

The contents of this page are copyrighted 2009 by Dina Lydia. All rights reserved. Unauthorized duplication is forbidden.

 

Copyright Notice

This entire web site is copyrighted. All rights reserved.

All articles, images, forms, scripts, directories, and product reviews on this web site are the property of Shira unless a different author/artist is identified. Material from this web site may not be posted on any other web site unless permission is first obtained from Shira.

Academic papers for school purposes may use information from this site only if the paper properly identifies the original article on Shira.net using appropriate citations (footnotes, end notes, etc.) and bibliography. Consult your instructor for instructions on how to do this.

If you wish to translate articles from Shira.net into a language other than English, Shira will be happy to post your translation here on Shira.net along with a note identifying you as the translator. This could include your photo and biography if you want it to. Contact Shira for more information. You may not post translations of Shira's articles on anybody else's web site, not even your own.

If you are a teacher, performer, or student of Middle Eastern dance, you may link directly to any page on this web site from either your blog or your own web site without first obtaining Shira's permission. Click here for link buttons and other information on how to link.

 
Your image Hairstyle | Belly dance
Long beautiful hair is one of the most important components of belly dance. If nature has endowed you with this wealth, use it one hundred percent. Hair should be well-groomed and beautifully combed.
If you have short hair, you can use a wig. It is better not to spare money and get a spectacular wig made of long natural hair.
If you just don't have long, thick hair, ponytail extensions or chignons are the best way to go. Try to pick up a hairpiece that will exactly match the color of your hair. Do not forget that the chignon must be very well fixed on the head, as you will be moving intensively during the dance. Hair suddenly falling to the floor can do you not the best service.
Shiny hair looks great during a performance, so feel free to use glitter hairspray. Don't neglect curls either. Curled hair always looks more voluminous.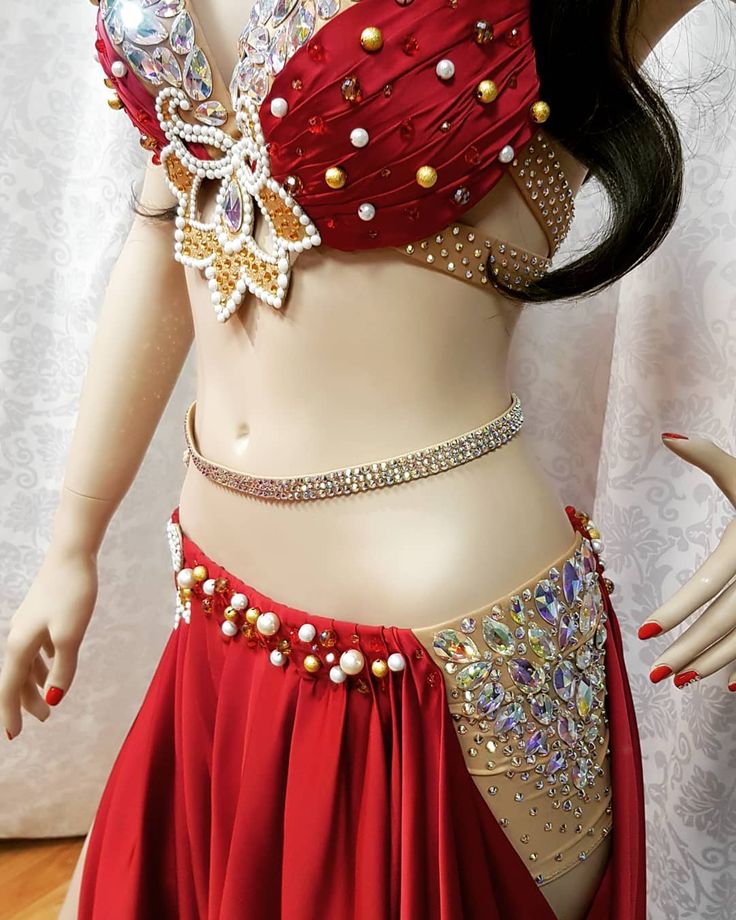 Make-up
Of course, no special make-up is required for regular gym activities. But for performances, and this, believe me, is not far off, you need to take care of the right makeup.
Oriental-style make-up is brighter and more contrasting. Particular attention must be paid to the eyes. They should be shiny and expressive. It is best to use black eyeliner. If you are a blonde and black eyeliner absolutely does not suit you, use blue or bright blue. Green eyeliner is perfect for red hair.
It is best to use Arabic Kochol paint for eyeliner. This is a powdered antimony powder. This makeup is specifically targeted at belly dancers and makes the face very expressive. The use of this powder gives the eyes an incredible brightness and shine. If you visit Eastern countries, it is best to purchase it there. Try to choose paint very finely ground - the thinner, the better it will lay down, and will hold well. Do not forget to purchase special sticks for eyeliner along with the paint.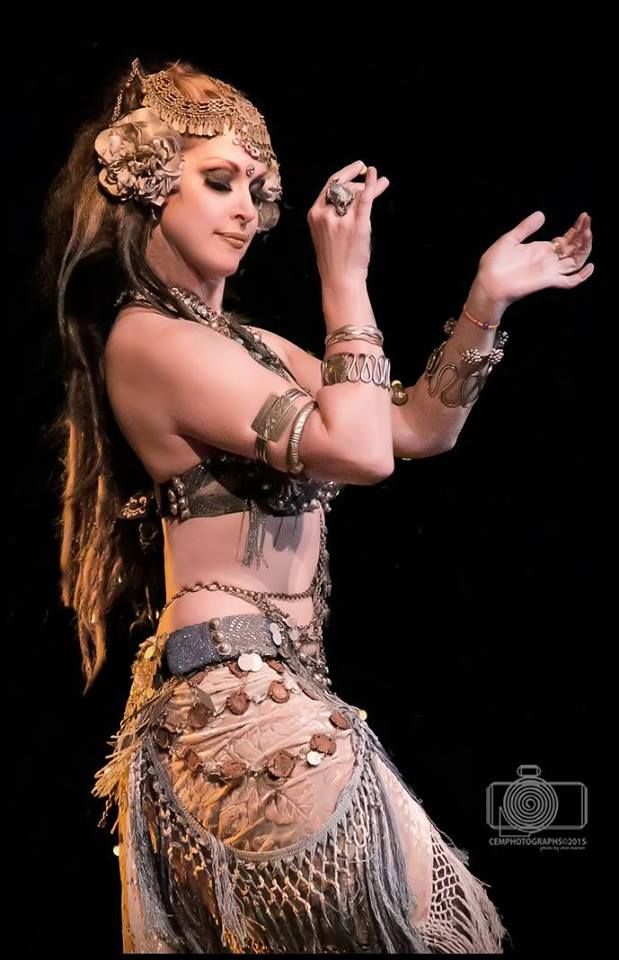 By the way, this paint is one of the oldest cosmetics on earth. The ancient Egyptians used it not only for aesthetic purposes, but also to protect the eyelids from insect bites.
Draw a line along the inside of the lower eyelid, and then slightly lengthen this line towards the temple. Bring the upper eyelid, also extending the eyeliner line to the temporal part. Apply dark shades on the eyelids and brightly make up the eyelashes. For evening performances, you can and even need to use false eyelashes.
The face is covered with a matte tone, and remember that it should not shine. Don't overdo the powder. Remember that you will be dancing close enough to the audience so that the lines of sweat on your face should not be noticeable.
Be sure to use blush and bright lipstick. Do not forget that stage makeup is much brighter than usual. This rule is.
Pay special attention to manicure and pedicure. Nails must be in perfect condition. If you use gel or overhead, even better.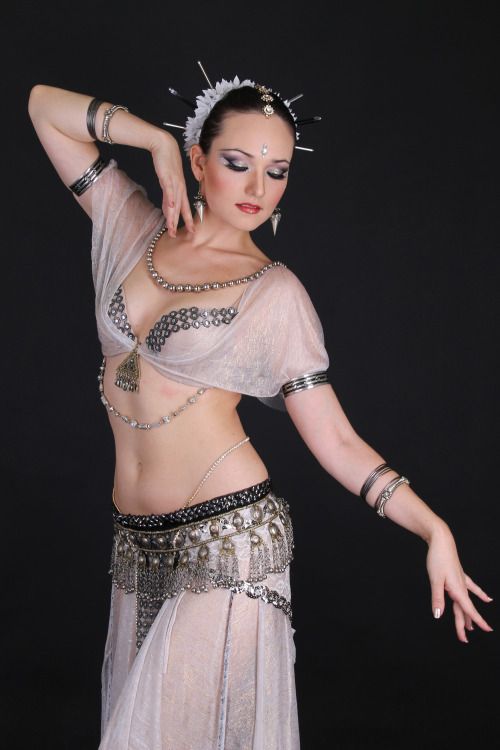 Varnish for hands and feet is better to choose bright colors. This is more typical for oriental style.
Henna drawings on the skin are very popular among Oriental women. These are not tattoos. The drawing is washed off within a few weeks. But I wouldn't recommend that you do this sort of thing yourself. Still need 9 here0003
special skill and practice. But if there are salons in your city that offer such a service, why not use it?
As far as tattoos are concerned, I would recommend to think carefully before doing such an operation. Still, it's a long time. Most likely for life. It is not yet known how the tattoo will look when you become a grandmother. Now it's hard for you to imagine that you will ever be her, but you will be. Think about it. And to reduce "tattoo" is an unpleasant and very expensive procedure.
And I would like to devote a few more words in this chapter to the choice of perfume. The perfumes that European women use in everyday life are not quite suitable for oriental dance.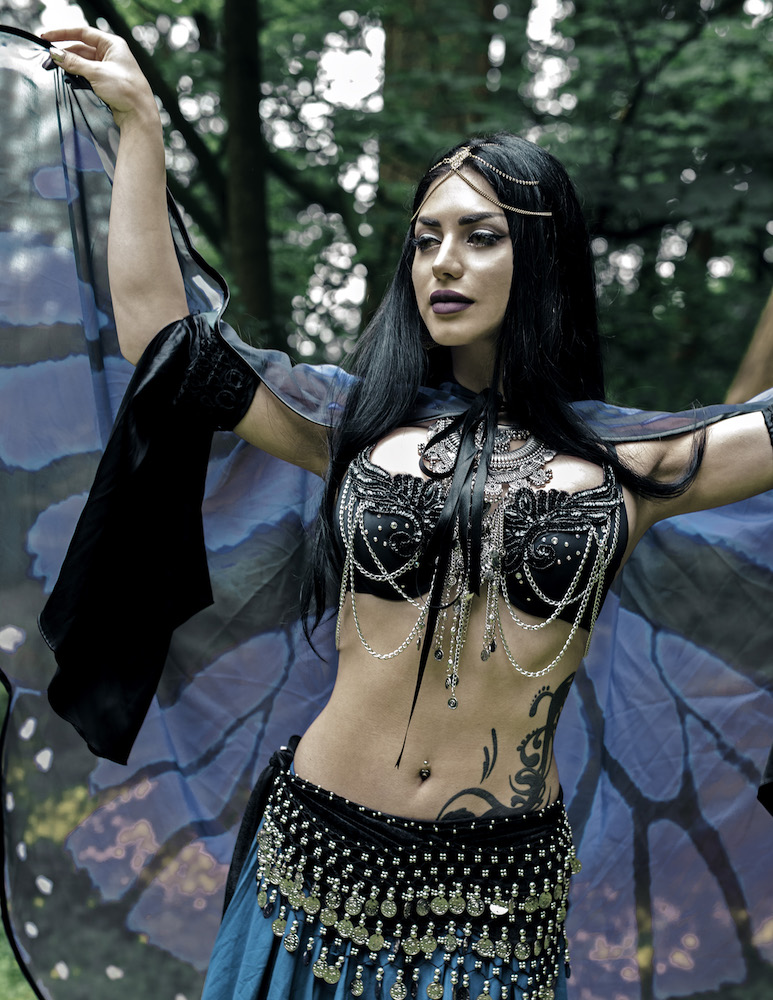 I recommend that you purchase aromatic oils from Egypt or some other eastern country. Fortunately, this is not a problem in Russia now. There are many such shops. The scent of the essential oil is quite strong and very distinctive. It will give your image an additional flavor (literally and figuratively).
And finally, the last detail is the color of your body's skin There are endless disputes about the benefits and harms of solariums, so I will not advise you to use or not to use them. But in any case, you need to take care of
so that your skin has a pleasant tan tone. It can be a regular foundation applied to exposed areas of the body. Just make sure that the cream does not stain your suit. If you want, use self-tanning.
Jewelry
In the East it is customary to use a lot of jewelry. By the way, I recently learned about the reasons for the incredible attachment of Eastern women to gold jewelry. It turns out that in the event of a divorce, a husband can kick his wife out of the house only in what she is wearing.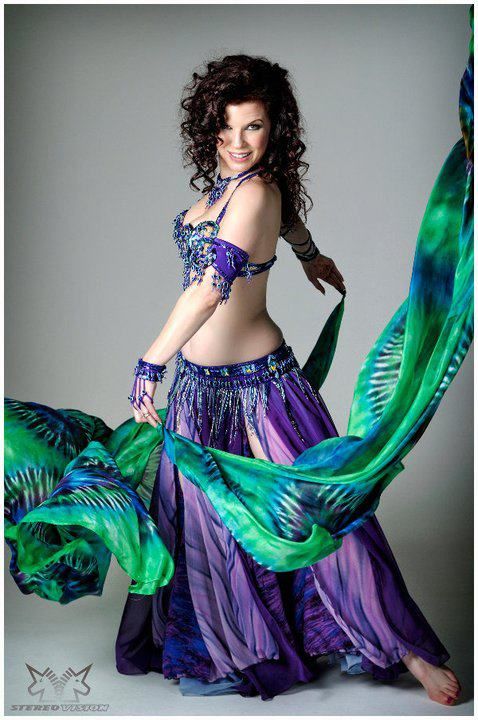 Therefore, all women provoke their husbands to buy expensive jewelry and always wear them on themselves. Little whether that?
This aspect of Eastern culture is not so interesting for belly dancing. Nevertheless, dance decorations play an important role.
Try to choose earrings in oriental style. They should be large enough and noticeable, preferably with a large number of pendants that will jingle during the dance.
Pay great attention to decorating the neck. It is best to use a variety of necklaces, as they are well attached and will not interfere with your dancing, unlike beads.
Rings are welcome, but don't overdo it - your fingers should be quite mobile.
It's good to use a lot of bracelets - it's so elegant and feminine.
Don't forget to decorate your feet too. For them, you can also buy thin bracelets and even special rings for your toes, in case you dance barefoot.
Navel piercing is very common in the East. If you decide on this procedure, it will add an extra charm to you.
Well, dear ladies! We are fully equipped and mentally prepared! Let's get down to the practical implementation of our plans.
How to learn to dance belly dance? – Women's Issues
log in
Welcome! Log in to your account
Your username
Your password
Have you forgotten your password?
password recovery
Retrieve your password
Your email address
Home Hobbies Dancing, sports How to learn to dance belly dance?
...
Belly dance is popular today, like other trends from the mysterious East. Passionate and incendiary movements of oriental dances will not leave anyone indifferent. This is a great way to learn how to control your own body, improve your health and, of course, charm your beloved man.
How to learn to dance belly dance?
Photo: depositphotos.com
The benefits of belly dancing
Belly dancing is a great way to make your figure slimmer and your body healthier.
After all, the bewitching "trembling" of the dancer's hips not only contributes to inciting male passion, but also has a positive effect on the well-being of the woman herself. Rhythmic movements develop plasticity and improve blood circulation. During the dance, almost all muscle groups are activated, even the deepest, which is difficult to achieve with simple gymnastic exercises. As a result, the joints acquire greater flexibility and elasticity, stoop disappears. Of particular benefit will be the development of the technique of belly dancing for those who have to lead a daily sedentary life - hip movements activate blood circulation in the pelvic organs. If you are thinking about how to get rid of the stomach or make a perfect posture - you have a direct path to an oriental dance class.
There is only one "but" here - belly dancing is recommended only for healthy women. For those who have chronic diseases of the spine, blood vessels, digestive system and female organs, the dance of "oriental passion", alas, is contraindicated.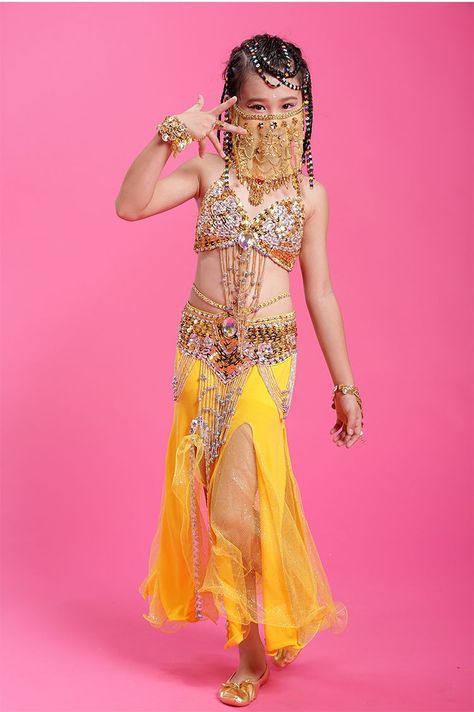 Therefore, before enrolling in a study group, it is necessary to consult a doctor.
How to learn belly dancing?
The ideal way is private lessons. The main thing here is not to make a mistake with the choice of a coach, an experienced specialist in his field. Of course, the services of a professional will be more expensive, but you can be calm about your health. A knowledgeable instructor will devote maximum time to you, will not allow overload during training and will teach you all the tricks of the oriental belly dance technique. Individual lessons are good because the coach will focus only on you, and at any time he will be able to correct your movements, control the load.
Oriental dance lessons in a group. They can give even better results than individual training. After all, here before your eyes there will always be examples of ordinary women, not dancers, who also comprehend the basics of belly dance. For most women, group activities are more acceptable and are considered, among other things, as another source of communication.