How to jit dance
About | Jit Masters
​
The Jit was born on the streets of Detroit, Michigan in the 1970s. This dance, though uniquely Detroit, displays some elements of African dance, modern, jazz and tap.  The fast moves, fancy footwork, and acrobatic moves give the dance its flavor. While the name might sound familiar, don't be misled. The Detroit Jit did not get its origin from the 1920s swing dance, the Jitterbug. The originators of the Detroit Jit mention that while the name is similar, the Jit is its own entity. The documentary entitled Jitterbugs: Pioneers of the Jit highlights the creators of the dance, the McGhee brothers. Tracey McGhee, one of the creators of the dance, states that when they were younger, the older men in the neighborhood would catch them hanging out or getting into mischief and referred to them as jitterbugs. The name stuck. [Source: The Jitterbugs: Pioneers of the Jit, 2014, produced by Haleem "Stringz" Rasul Al-Rasheed]
Even though the Jit started in the streets of Detroit and was originally affiliated with gang culture, over the years it has become more popular and can be experienced in a variety of circles.
Most recently, the McGhee Brothers and Mike Manson aka "Mike Manson That Be Dancin" performed the Jit on the stage of the popular Fox Dance Competition series, "So You Think You Can Dance." This put the Jit in the spotlight on a national stage.
On a local level, the Detroit Jit legacy has continued and is now gaining more notoriety. One can find Jit classes, workshops, and performances going on throughout the city. The Jitmasters is the latest entity to add to this culture.
"We got a dance that belongs to us in Detroit and a lot of people don't know about it…"-Michael Smith, founder of Jit Masters
Michael Smith is a native Detroiter who was born to dance. From imitating Michael Jackson moves as a toddler to studying dance in high school and college, dancing has always been a key part of his life. As a teenager growing up on the eastside of Detroit, Michael believes that dancing, specifically the Jit, saved his life. It kept him and his friends off of the streets and out of trouble.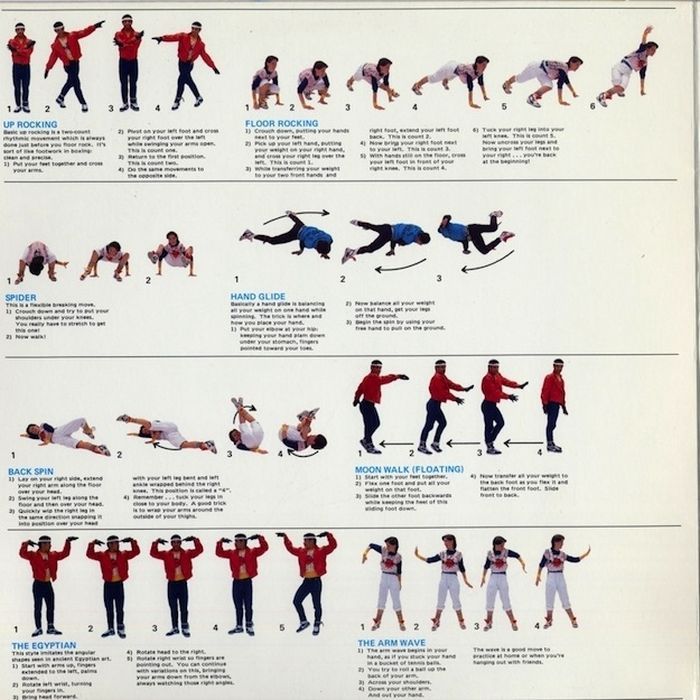 Michael majored in dance at the Detroit High School for the Fine and Performing Arts and studied business at Wayne State University. He performed extensively inside and outside of school. He even choreographed a video for Michael Bivens' group Biv 10. After taking a hiatus from dance, Michael felt the pull to return to his craft. Actually, it was more of a calling than a pull. He acknowledges that God has gifted him to dance and he wants to share this gift with others. It was out of this calling that Jit Masters was born.
Jit Masters is a movement designed to make the Detroit Jit known worldwide. It consists of an experienced dance crew, private one-on-one dance lessons, dance workshops, and more. The Jit has been around for a while and now it's time for the world to experience this piece of Detroit culture.
Jit Masters founder, Michael Smith, is a dance teacher at Motor City Dance Factory. He resides in Detroit, Michigan with his wife, Orma, and daughters, Hailey and Jasmine.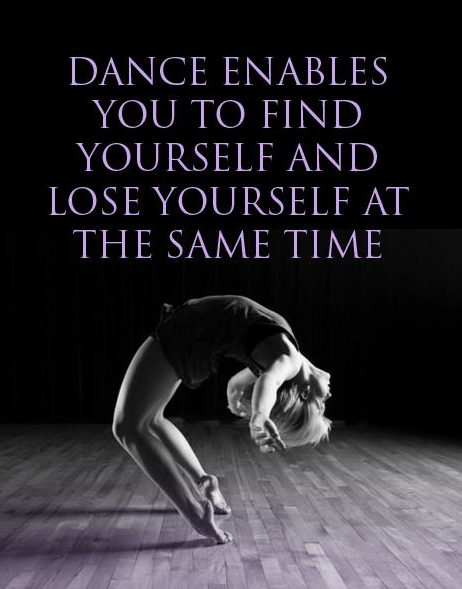 Reach out to this Jit Master and "Get Your Jit on!"
DETROIT JIT
by Haleem "Stringz" Rasul
Published: Floppy Poppy Widy Matter | Switzerland | Sept. 2017
The Jit is a dance originating from the City of Detroit. Characterized by combustion of intricate, high energy footwork, kicks, wiggles, shuffles, and arm syncopations that can be taken to the floor in order to create an even more dynamic aesthetic. As an urban dance, the history of the Jit is closely comparable to that of the History of Breakin', the original hip hop dance. Both are creative expressions that spawned out of the funk era and landed in the inner city streets of the United States. They both, in that sense, reflected the conditions those minority communities found themselves in at the time. While Breakin' emerged in park jams in the Bronx, the Jit was birthed by Detroiters at night, under the streetlights, and at basement parties. 
---
As stated in "The Jitterbugs: Pioneers of the Jit", the 2014 documentary I directed, "There's a common misconception that the Jit originated from the 1920s, namely due to the similarity in name with the popular swing dance and style of the "jitterbug.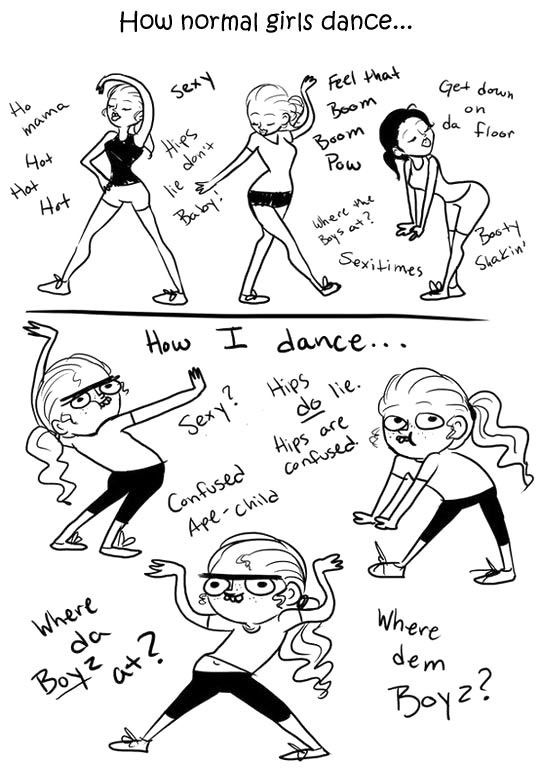 "  Although both dances stem from a sense of losing control and contain intricate steps and repetitions, one was not birthed from the other. Indeed, in Detroit around the 1970's, the word 'Jitterbug' actually became street lingo for 'criminal'. It was during that time that the three McGhee brothers adopted the name 'Jitterbugs' for their dance group on the West side of Detroit. "Jitterbug was associated with crime, and I'm not ashamed to say it - we were criminals in that respect," explains Johnny McGhee in the documentary.
Motown legend Kim Weston eventually found out about the Jitterbugs and began to mentor them by taking them off the streets and onto the stage. This major transition in the brothers' lives provided them with many opportunities to perform, which resulted, in turn, in the instilment of a lasting legacy behind this genre of dance. "Kim put us in the program, Festival of the Performing Arts," said middle brother Tracy McGhee in "Pioneers of the Jit". "That's where we had places to perform and people to perform in front of… people would see us and say, those are the cats that be Jitting.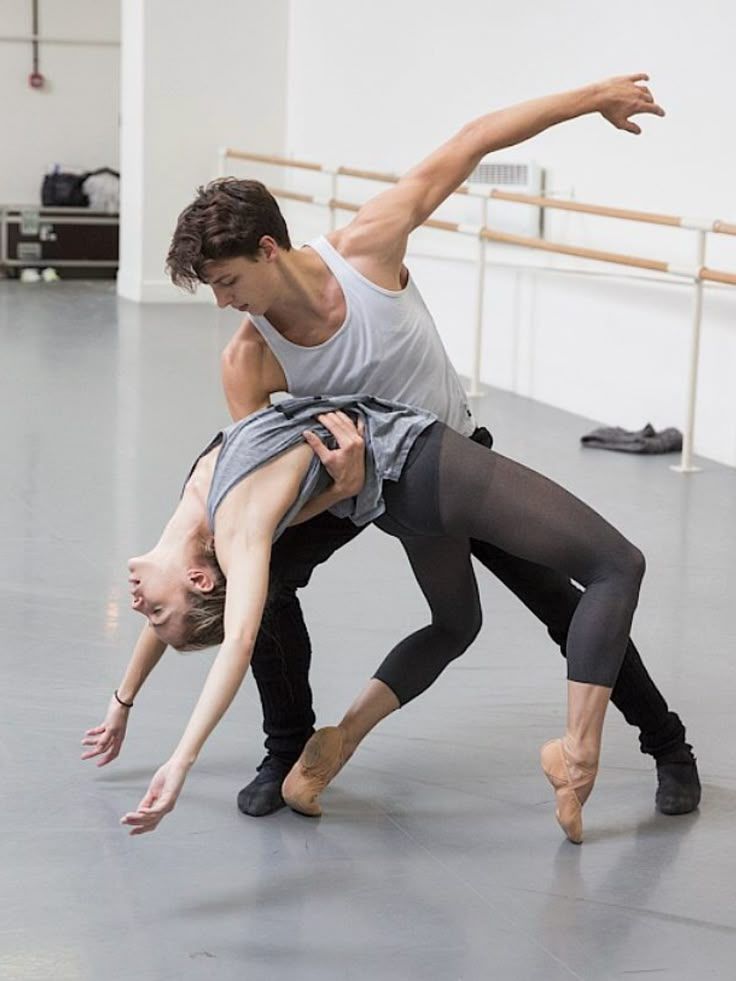 " The Jitterbugs, in effect, accumulated a massive collection of trophies from all the dance competitions they had won. They also received much exposure from special highlighted performances that featured on "The Scene", a popular local dance television broadcast.
Adding to these successes, the Jitterbugs also made music contributions. For one, they regularly performed with a popular local music band called The Boone Brothers. They were also known for their hit song "Party People Throw Down". As can be heard in the lyrics, "And here to cut the rug are the Jitterbugs and dancing is their thang, gang bang!", this particular song was about the Jitterbugs and their signature dance style.  
Watch film here:
At the pinnacle of their dancing careers, the Jitterbugs landed a yearly touring opportunity during the 1980s performing at various auto shows throughout United States. The three brothers would perform up to 8 times a day traveling all throughout the United States, while simultaneously showcasing their homegrown dance to the entire nation.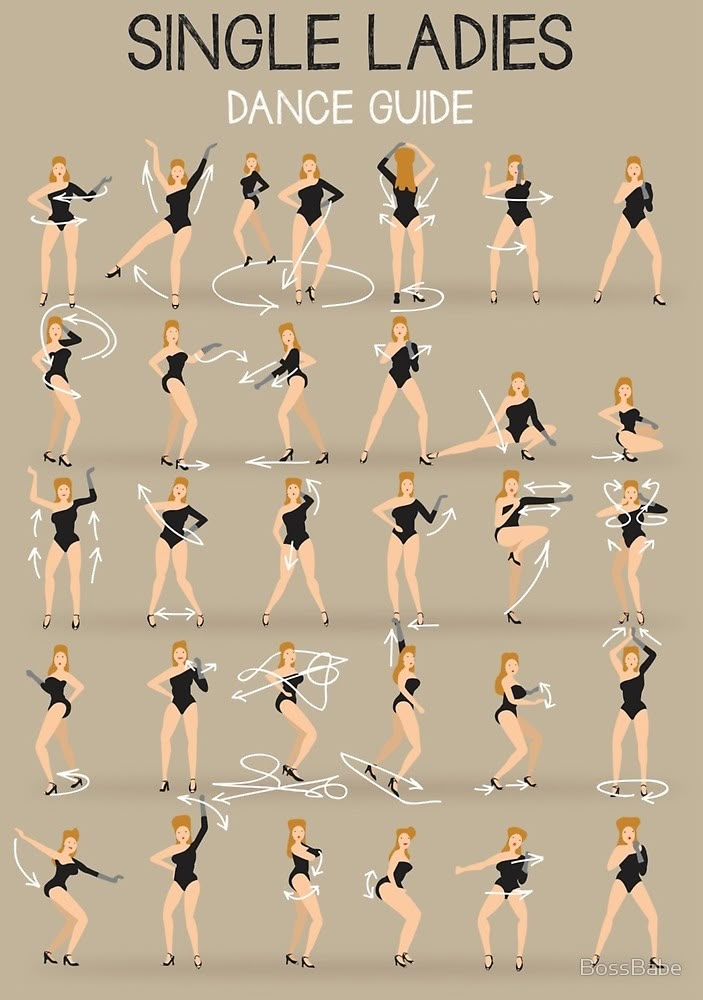 The Jitterbugs always maintained a strong sense of ownership over their dance. During their rise, the Jitterbugs began to notice dance acts similar to theirs surfacing, which left them feeling resentful. This led to the group's self-proclaimed announcement that eventually became their tag line before performing: "We are the originators, not the imitators!" "At that time, it wasn't good to steal a jitterbug step", said the oldest brother James McGhee in the documentary - thus implying that there would be consequences and repercussions to pay if anyone was caught stealing their moves.
The Jitterbugs' key foundational steps, which were the object of imitation, included, the walk, jazzy, strikes and drops. These steps were often complimented by the funk and soulful rhythms of the 1970's. Yet, while the Jitterbugs laid the foundation for the dance and were able to popularize it across the City and beyond, the dance did not remain static for long, as other groups and influences contributed to its development.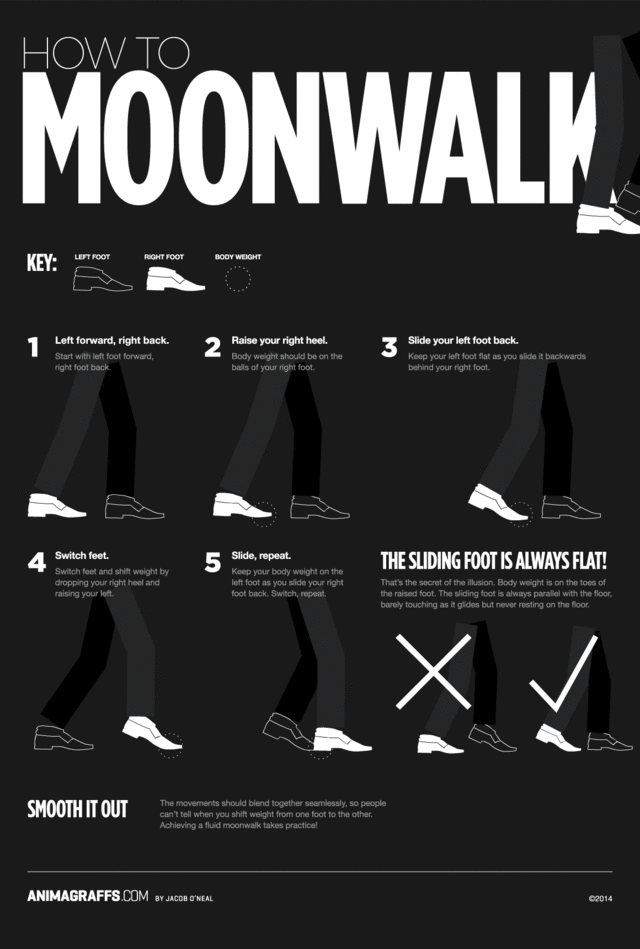 On the Eastside of Detroit, an infamous gang called the Errol Flynns had developed a similar footwork identity to that of the Jitterbugs, but had incorporated to this footwork, unique hand and arm motions that became their personal signature on the dance floors. Whenever they appeared as a group in public, the Errol Flynns would make their presence known through their hand movements, which caused a deep sense of intimidation to their rivals.
On the far Westside of the city limits, from an area called Inkster, a group known as the Funkateers created a similar footwork style and began to fuse popping and locking motions, which allowed them to carve their own path and legacy in the dance world. Not only did they win several competitions and get spotlighted multiple times on The Scene, they also took first place on Dance Fever, a popular nationally televised dance competition.
Music, of course, had a significant influence over the dance's trajectory and development as well.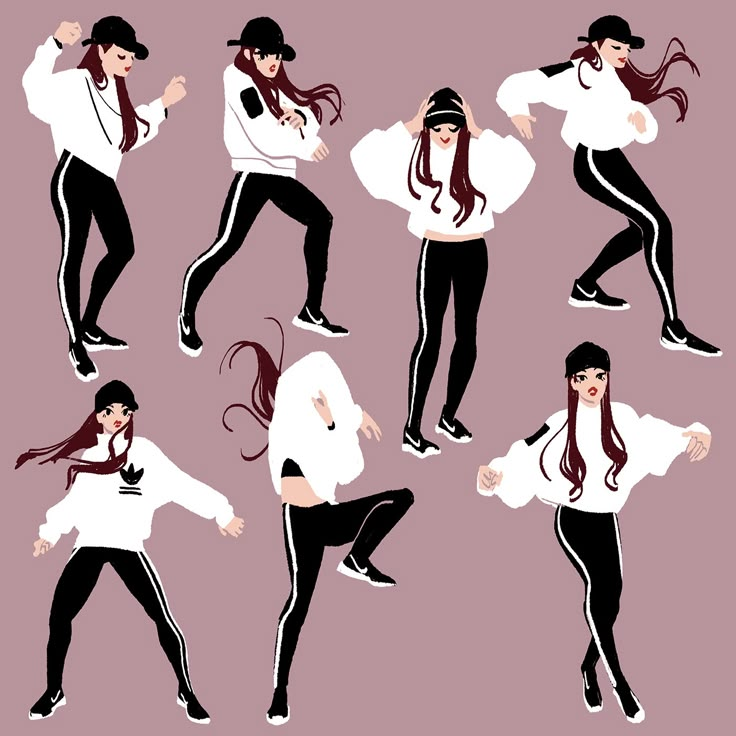 By the turn of the 1980s, the Detroit Techno sound began to take over the music scene, and in turn, influenced the classical Jit movement and pace that the three brothers had established. While the Jitterbugs danced to the funky sounds of George Clinton and the Average White Band, the techno beats of Juan Atkins and the like would require that the Jit become faster and more complex. 
Thus, by the 1980s, the Jit was no longer just a dance the Jitterbugs were performing. From the Eastside to the Westside of the City, Detroiters just seemed to naturally gravitate toward footwork. Therefore, as time passed, it is not surprising that Jit became an adaptable art form that crossed over into the many artistic outlets that existed within Detroit.
For instance, Jit most prominently entered the exotic male dance club scene in the city sometime during the 1980s. These spaces were equivalent to strip clubs, but for female audiences. With competition high amongst groups and individuals to outperform each other, these dancers tested the limits of Jit, particularly in terms of speed.
 Of course, faster steps required faster music, and in this way, the genre that would later become known as "Ghetto Tech", can trace its roots back to the clubs and the dancers that needed new sounds to perform their evocative routines.
The Jit became a huge hit in these clubs and over time it dominated demand at such notable venues as Henry's Palace and Watts. During this period, dancers added flamboyant hand and hip movements to please their female audiences, developing what Detroiters know as 'freak moves.' These moves would eventually become part of the standard Jit lexicon.  
As the 1990s rolled on, the Jit entered a sort of golden era. The dance remained popular both inside and outside clubs. It was common to see the Jit performed at high school dances, cabarets, and outdoor parties. Perhaps no other group was more responsible for setting the standard of showmanship during this time than the Mad Dancers.  According to many, this group cemented the style of Jit that remains prevalent to this day.
This era, then, ultimately set the new precedent for what the dance would look and feel like on and off stage to the present. 
Today, within a 1-minute performance, one is able to see all of the various generational influences mixing and matching into a marvelous story telling spectacle. The Jit has pretty much separated from its criminal past, with the exception of minor Eastside and Westside rivalries. One can, however, still see the traces of the Jitterbugs original steps and style hidden between the movements of the modern adaptation.
The dance continues to thrive in the valleys and mountains of resurgence and rediscovery. Thanks in part to streaming technologies, social media and dedicated dancers committed to its preservation and development, the Jit has a bright future and will remain a Detroit original. 

---
10 Tips for Choosing the Dance Style That's Best for You
02/12/2020 admin Uncategorized 0
Tutu or slippers? Hip hop or salsa? How do you choose a dance style that makes dancing fun rather than a labor act?
Dancing is a fun and friendly way to feel good.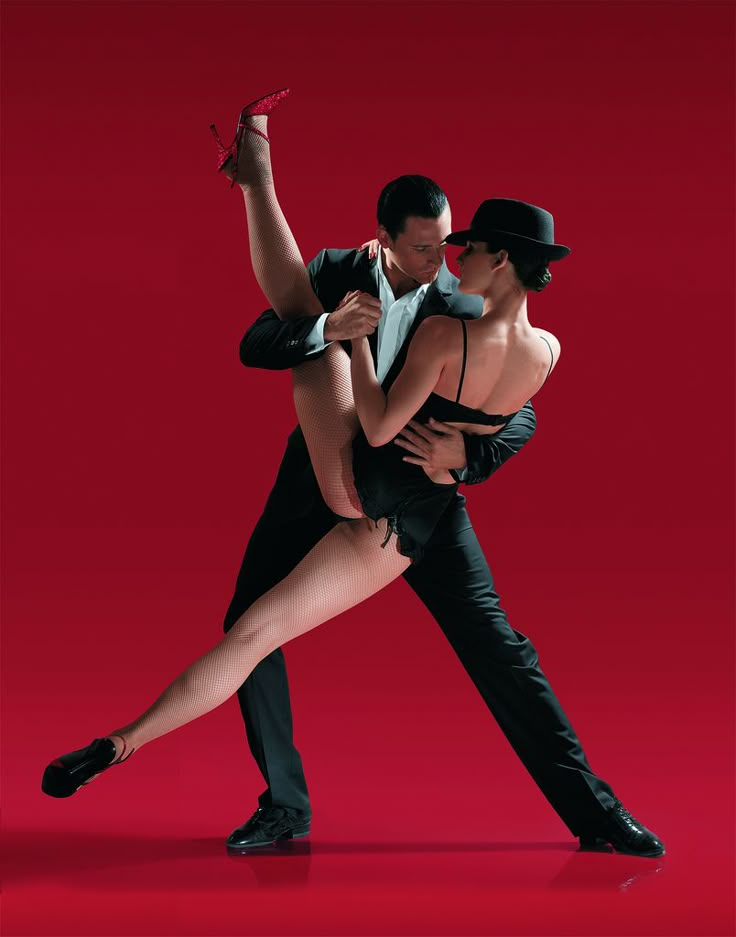 You have always wanted to dance and deal with the pain and pressure from rehearsals to performances. But what makes a dance style tick for you? How do you know what style you're going to dance like nobody's watching? nine0007
To make this decision more comfortable for you, we have some tips for choosing the best dance style that is perfect for you.
1. Your level of fitness:
You must honestly evaluate the capabilities of your body. Of course, you can't wait to try the cool and explosive salsa, but if you haven't practiced regularly, the first thing you should do is get to know a more relaxed form of dancing. Different dance forms require a wide variety of fitness levels and physical requirements. Think about the state of your body before jit(in) the deep end. nine0007
2. Your age:
You can start dancing after pregnancy, or be late and start dancing when dancers usually have to hang up ballet flats. But it's probably best to take a closer look before jumping into an intense dance style.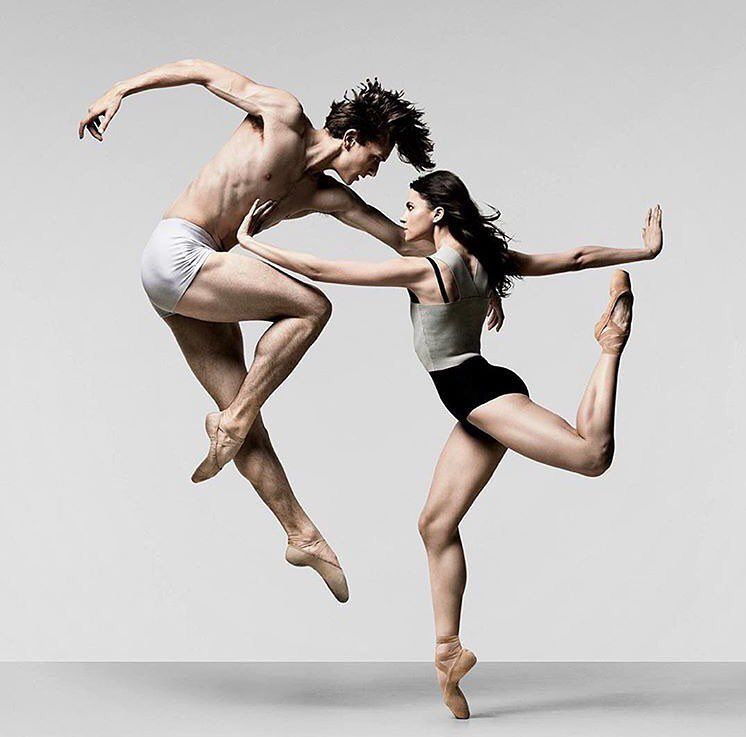 Most forms of dance are open to all ages, ballroom dancing and Irish dancing are popular with all age groups. But for dances like flamenco, ballet, belly dancing, it's best to consult a qualified instructor who understands your body's age limits. nine0007
3. Your personal preference:
Would you like to try pole dancing? Not to mention that it requires extreme levels of fitness and muscle strength. You can't if you are the shy and retiring type. Before choosing a dance style, consider your personality and musical preferences.
4. Your dance goals:
Are you learning to dance at your best friend's wedding, or are you trying to use dance as a means to lose weight, make new friends, or reduce everyday stress? Your dance goals and understanding of what you want from your dance will help you choose the style of dance that suits you best. nine0007
5. Your choice of peer group:
Ask if your friends can go to a Zumba or hip-hop session. Take their advice and maybe join them for a trial class.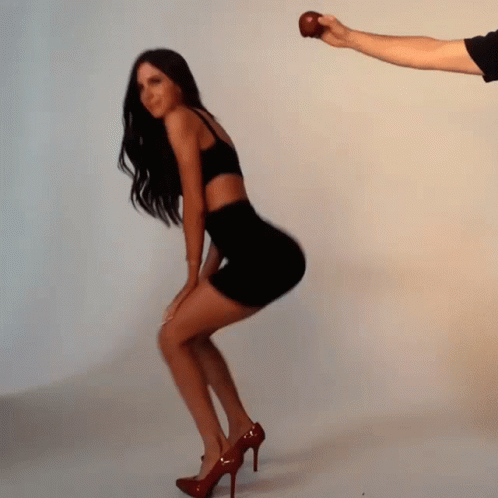 This allows you to learn from your mistakes and leaves a lot of useful tips and advice.
Choosing a dance style based on your personality and interest sounds too obvious to talk about, but if you are a dance parent and are trying to find the style that best suits your child, there are a million things on your mind. Dance education is expensive and most classes want to dedicate at least 6 months of the year, so making a significant investment in your child's current love without understanding the real reason behind it can be unfair. Even as an adult, learning a new skill and maintaining it despite many setbacks is not easy. Here are a few questions that many people overlook, but you shouldn't! nine0007
6. Is the dance form just an interest or does it have the potential to go beyond it?
You will hear this very often; the little girl fell in love with tutus and went to sign up for a ballet class. But has it held your daughter's interest long enough to practice and work through the challenges? Is she going to be happy and excited before every class, or will she stretch her legs towards her? If you are an adult, then the decision to dance for recreation or a professional dance career has already been made for you.
But for kids, help them understand that dancing is a very challenging career, developing a dancer's body takes countless hours of rigorous daily practice and continuous learning. nine0007
Most dancers are socially cut off from non-dancers because the long hours of training, the rigors of weight-watching, and the post-dance action hardly go away. If you or your child are interested in dancing for social reasons or making friends, you can choose any form you like. Just think about what you want to do on the dance floor and what interests you and you are ready to go!
7. Are you aware of your abilities and interests?
Do you think your teen spends too much time watching TV after school? How about introducing them to a cool dance style like hip hop? We are all more enthusiastic and more willing to participate if we have a personal interest in the type of dance we are learning. Sit down with your children and gauge their reactions while they are watching a dance show or a certain style of dance.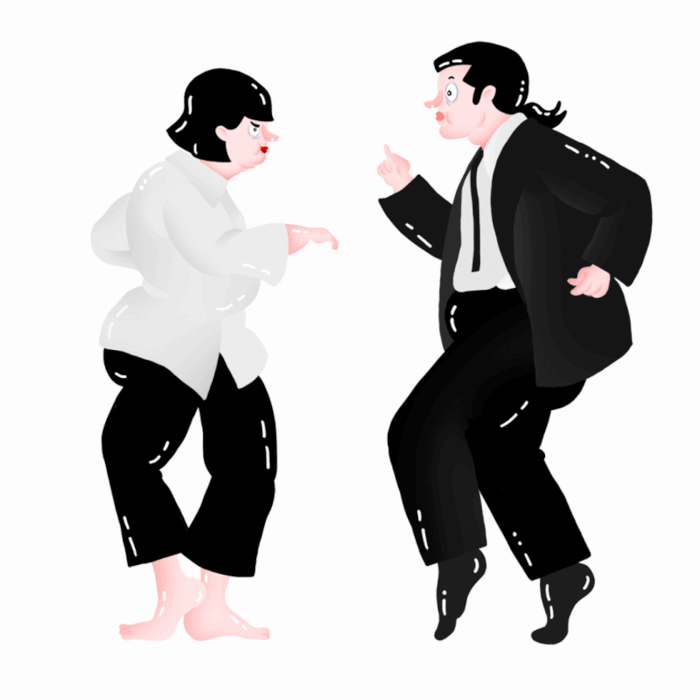 This should help you determine your choice.
8. What is your budget for dance lessons? nine0017
Cost is a huge factor associated with various forms of dance. Dancewear, shoes, accessories and props are also investments you may need to make before you start dancing. Although most dance classes require dancers to wear comfortable clothing, there are still a number of special requirements such as swimwear, shoes, etc. If you do not account for these overheads in advance, you may be surprised and may not be able to continue for longer period. nine0007
9. What benefits are you looking for?
Are you looking for dance lessons to build your child's self-confidence? Are you looking for something to keep them busy? Is your child genuinely interested in dancing but not sure what style of dance they should seriously pursue? Whatever your intentions, you and your child, before completing a dance form, you must consider the cost-benefit ratio, as well as the goals and expected results.

10. Dance styles you can choose from:
After you have carefully checked your desire to get up and dance, you need to know the different dance styles that are out there and if there is a class in your area you are looking for.
Ballroom Dancing: Suitable for all ages, great for socializing and partying, may or may not have a partner. Dramatic tango or graceful Viennese waltz, these dances require a lot of trendy footwork and are great for posture, flexibility and grace. Read
Street dance: Popping, lock, breakdancing, R'n'B Bump and Grind are some of the styles you can get through music channels like MTV. •
Belly dance: Originated in the Middle East, this is a very feminine and sensual dance, fantastic for the abdominal and back muscles, to improve posture and strengthen the pelvic floor muscles. A low impact dance, gentle and suitable for those trying to dance for the first time.
Latin style: is a daring dance form, a mating dance that is very energetic and has smooth, circular motions combined with swaying and rotating the hip. A strong core, glutes, thighs, loins and calves with a good sense of rhythm and coordination are required. Salsa, Rumba, Cha Cha and Jive are some of the popular choices.
Ballet: Don't write off ballet until you've read our article on how adults can start taking ballet classes. Ballet requires posture, poise, graceful movement and a lot of strength. Although it is most suitable for young children and teenagers, most ballerinas today choose to merge ballet as they go through their traditional ballet days. Ballet teaches fun and discipline in a more structured environment and is generally very powerful and helpful in mastering other dance styles later in life. nine0072
Country: Coincidence or Cha Cha country? Numerous steps and footwork make this style a great choice for people who want to bring the Wild West to the dance floors.
Jazz: Dynamic and energetic, perfect for music lovers and nature lovers, jazz is all about music, from jazz clubs to iconic Michael Jackson music videos.
Modern / Contemporary: is more like a regular ballet, but includes elaborate choreography; modern and contemporary dances view the human body as a versatile instrument and challenge traditional notions of movement and art. nine0072
Tap Dancing: Tap Dance is to play out the details and emotions of a story with your feet. Through the coordinated and controlled movement of the toes and heels, your inner rhythm and balance will be transformed for the better.
Theatrical Dance: Props, costumes, music and backgrounds come together to create an ongoing sensory simulation for dancers who want to channel their physical energy and use their natural storytelling talents.
nine0069 Acro: Acrobatics and classical dance moves are very popular in dance competitions. It requires excellent athleticism and a sense of balance.
Always check your dance teacher's credentials. A good dance teacher is equally important to a thriving dance career. Other factors such as ease of travel, convenient times, and a comfortable environment that allows you to dance without judgment are also essential if you want to choose a dance style that suits your passion for dancing. Dancing is a great way to stay active, express yourself and make friends! Sign up for classes at dance school in Krasnodar .
Copyright (c)
WEAPON JIT KUN DO
movement or power attack. The state where you are able to move forward because you have opened the enemy to attack, but at the same time are able to defend yourself with a counterattack, is a phase of combat that is usually not worked on much. Many fighters don't throw in this position. In such cases, the ability to provoke the opponent and make him strike becomes very important.
• Melee
This is the art of fighting at close range.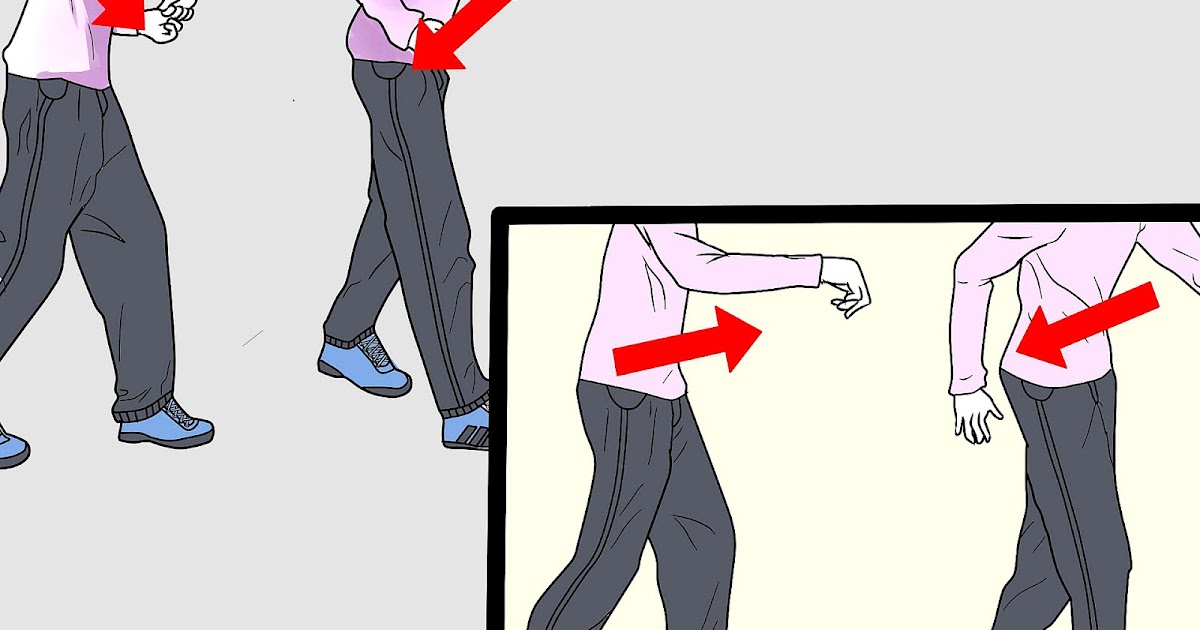 It takes skill not only to get close, but also to stay in that position. To get close, you need to slide, dance around the enemy, weave patterns of dodging, swaying and crouching, calling and provoking him and, of course, doing feints.
• Combat is a careful game for many reasons. It should be well understood that every blow must be carefully prepared. But one way or another, one has to start at some point. Being aware of the danger, always be flexible and ready to reorganize. nine0007
• LEG TECHNIQUE
A. Side kicks (mainly with the lead leg)
1. Side kick down (knee, thigh, shin).
2. Horizontal side impact (ribs, abdomen, kidneys and other important organs).
3. Side kick up.
4. High side kick to the right (from different stances).
5.Low side kick to the right (from different stances).
6. Sliding side kick (high or medium).
7. Counterstrike with a step back.
8. Side kick in a jump.
9. Side kick with knee extension
(simultaneously turning on the supporting leg).
B. Direct blows
1. Thumb (in soft tissues).
2.High direct impact.
3.Medium direct impact.
4. Low direct impact.
5.Direct blow to the inside.
6. Rising blow (knee or wrist).
7. Kick with a step back.
8. Direct jump kick.
9.Down punch.
B. Reverse direct impacts
1. High reverse impact.
2.Medium reverse impact.
3.Low reverse impact.
4. Reverse inward kick (high, medium, low).
5. Reverse kick on a step back.
6. Stamping reverse punch.
D.Arc Strikes
1.High arc strike (high, medium, low).
2. Reverse arc strike (high, medium, low). nine0007
3. Half arc kick with lead leg.
4. Reverse semi-arc strike.
5. Double arc jump.
6.Arc with step backwards.
7.Vertical arc strike.
8. Kickback.
163
E. Spinning back kicks
1. Spinning back high kick.
2.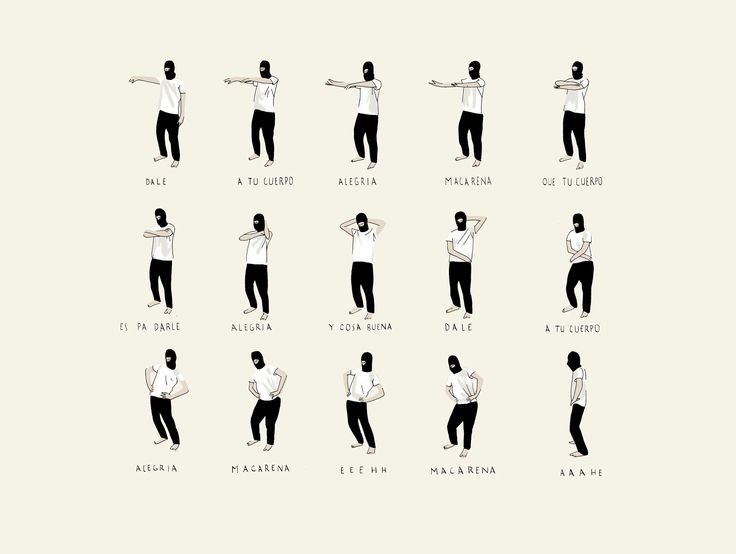 Medium back kick with spin.
3. Low back kick with spin.
4. Kick on a step back with rotation (counter punch). nine0007
5. Spinning jump shot.
6. Vertical impact with rotation.
7. Rear wheel impact (360°).
E. Heel arc (stretched, bent leg)
1. High heel arc.
2. Impact on the middle level.
3. Low impact.
4. Semi-arc kick with the heel of the leading leg.
5. Reverse semi-arc kick (back leg).
F. Knee strikes
1. Knee strike upwards with the leading leg.
2. Kick inward with the lead leg.
3. Reverse knee up kick (back foot)
4. Reverse knee kick inward (back foot).
•HAND TECHNIQUE
A. Dominant finger poking
1. Forward finger poking
(high, medium or low).
2. Poke with bent fingers (poker).
3.Punch-corkscrew with fingers in the form of a propeller blade.
B. Direct punches and punches.
1. High direct blow.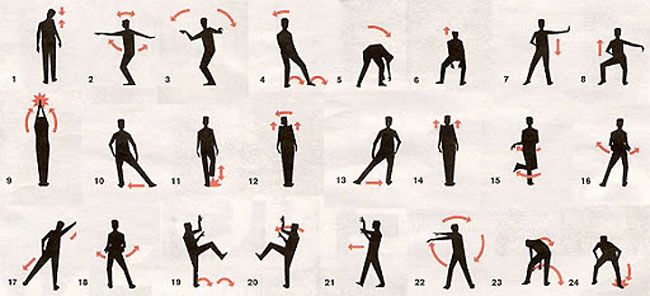 2. Direct blow to the body.
3. Low direct impact.
164
4. Kick with an inclination to the right.
5. Leaning strike to the left.
6.Double straight punch.
B. Side kicks with the lead hand.
1. High hook.
2. Hook to the torso.
3.Low hook.
4. Stressed.
5. Biting.
6. Up hook (shovel).
7. Horizontal hook.
8. Forward-down hook (corkscrew). nine0007
9. Palm hook.
D. Gliding kicks with the back side
1. High kick.
2. Glancing blow to the body.
3. Low impact.
4. Glancing blow from top to bottom with an overlap (side of the fist and open palm).
5. A blow to the groin from the bottom up.
E. Bumps with the back of the fist
1. High.
2. Medium.
3.Low.
4. Vertical impact (up and down).
5. Striking with a tense hand. nine0007
E. Swings (shortened bow).
1.
Palm.
2.Back of fist.
165
3. Reverse Swing (back hand).
4.Knuckles.
J. Uppercuts
1. High.
2. Medium.
3.Low (from below to the groin).
4. Reversible hand to the groin.
3. Reverse circular impacts
1. Base of fist.
2.Forearm.
3. Double circular kick. nine0007
I. Hammer-type blows
1. Left hammer.
2. Right hammer.
3. Hammer down.
•ELBOW TECHNIQUE
1. Elbow up.
2. Elbow down.
3. Rolled down.
4.Crusher on the right.
5. Crusher on the left.
• HEADS
1. Lunge forward.
2. Back lunge.
3. Lunge to the right.
4. Lunge to the left.
• GRIPS
1. Wrestling:
Choke (hair hold). Holding feet. nine0007
166
Binding.
2. Judo:
Joint cramps. Strangulation.
Lever alignment.
• MENTAL DEVELOPMENT
1.