How to perform a lap dance for your man
8 Moves To Give Your Man A Perfect Lap Dance
This discreet newsletter will teach you how to give him freaky oral sex & make him scream your name in bed. Click here to get it.
You might associate lap dances with strip clubs and late nights, but that doesn't have to be the case. Men like a little spice, even in long-term relationships, and giving a good lap dance to the guy you love can be an excellent way to show him how you feel and bring a little sparkle to his eye.
Of course, you can't very well deliver if you don't know how to give a lap dance, which is why we're going to talk about the ins and outs of actually giving him a lap dance in this article. Below, we'll cover the basics, including how to bring up the subject with your guy, how to practice and what to wear, among other details.
Side note: If you are currently struggling to orgasm during sex or masturbation, then you may want to learn about the Easy Orgasm Solution.
It will teach you how to have multiple vaginal and full body orgasms during sex and masturbation. It works even if you currently struggle to orgasm during sex or when masturbating. You can find out more here.
Keep in mind that the finished effect will either be sexy or bumbling, depending on how much time you devote to getting it right beforehand. If you want to give a good lap dance, don't rush the process. Instead, follow these steps and you'll do great.
1. What to Wear
When giving him a lap dance, one of the most effective moves is to remove clothing as you go along. This not only ups the ante little by little, but gives you an opportunity to do something a bit different every once in a while, removing various bits of clothing in lieu of dance moves … or better yet, turning the removal of clothing into dance moves.
Wear layers so you can strip down. Of course, you can't be dressed like you're heading out into the Alaskan wilderness when you start, but there are ways to layer up without looking bulky or silly.
For instance, you can wear a bra, a camisole and a sheer blouse on top, perhaps embellished with a feather boa. On bottom, you might consider wearing thong underwear, tiny skintight shorts and a skirt over them. That gives you several pieces to play with, which can really help heighten the effect of the dance overall.
Incorporate the type of clothing that your man finds sexy. More on that here. Get more hints in our article on strip teases.
2. Practicing Your Skills Beforehand
If you don't know how to give a lap dance, this party won't go very far, now will it? So the first thing you have to do is learn how. This is easily achieved just by watching YouTube, but if you need some additional inspiration from an expert, Carmen Electra has some great videos. Important moves to master are circling the chair, climbing onto his lap, and dipping down and back up. Of course, there are many others, but these will make a great foundational repertoire.
Related: If you want to give your man back-arching, toe-curling, screaming orgasms that will keep him sexually addicted to you, then you'll find them in my private and discreet newsletter.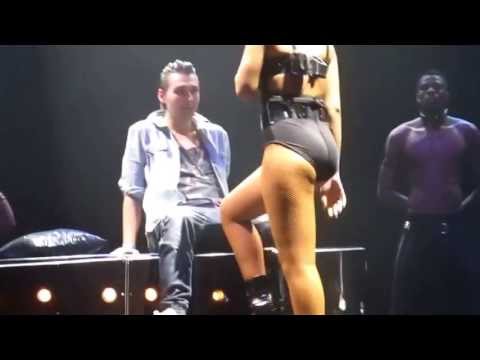 You'll also learn the 5 dangerous & "dumb" sex mistakes that turn him off and how to avoid them. Get it here.
Remember to play up your assets. If you're small-chested but have a really nice behind, make sure that faces him for at least part of the dance, and run your hands over it lightly. If your breasts are your best feature, make sure they're front and center.
However, you shouldn't worry too much about your body. If you need a confidence boost, then check out tips to love your body.
3. How to Suggest Giving Him a Lap Dance
One of the key ingredients in a good lap dance is a lack of awkwardness. If things feel bizarre or weird between the two of you, it won't be very much fun for anyone, now will it? That means that the way in which you bring up the subject has to be casual, calm and naughty. A little shyness is fine, but if you lack confidence, so will he. When suggesting the dance, put on a playful or rowdy face. Be coy, inviting him "into your chambers," or to "step into your office.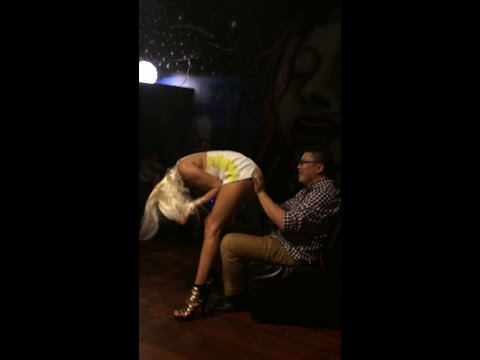 " Maybe turn it into a role play scene. Make it fun, and be confident.
4. Spice Things Up
Unlike girls who give lap dances in strip clubs, you're actually at liberty to touch and take things further (lap dances work well for sex!). Lucky for both of you, right? Instead of keeping the requisite distance between the two of you, sprinkle a few extra moves into your lap dance, stroking your hand down his chest or up his legs, kissing him on the lips or the neck, and making full contact once in a while.
Check out this post about foreplay for more ideas. Of particular notice is dry humping, which is essentially what a lap dance is! Of course, you're free to do even more than that if you want (wink, wink), but pulling away once in a while can heighten the anticipation.
Keep in mind, though, that the no touching rule can actually make things even more exciting in some cases. If you want to go this route, just tell him at the start of the dance (in your sultriest voice, of course) that he better keep his hands off you or you'll call your manager.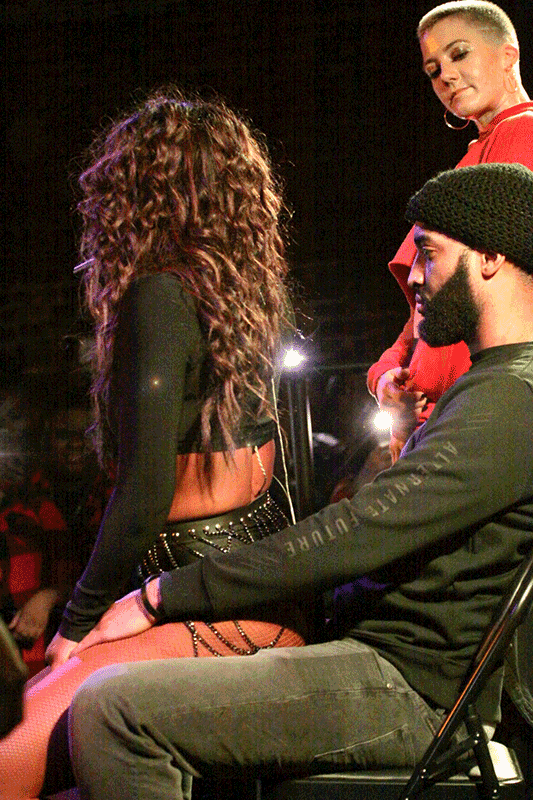 Then, whenever he makes a grab for you, simply take his hands and pin them over his head or behind his back, or make him sit on them. If you're feeling especially frisky and want to break a few rules, slap some handcuffs on him to include elements of light bondage.
5. Making It Complicated or Simple
This really depends on you and your man. If you have a dance background or gymnastic moves, complicated might just suit you. If you're like most of us, however, simple is probably more your jam. In that case, go with it. Slow and sexy is perfect for lap dancing.
6. Which Music to Play
Marvin Gaye comes to mind as the typical lap dance music, and while "Let's Get It On" certainly sends a pretty clear message, there are plenty of other choices out there as well. Think some Usher, which has a faster beat but still contains plenty of innuendo. If you want to move a little bit more slowly, there's a whole world of R & B for you to explore. And you can always let your own tastes as a couple dictate what you like: anything with a decently slow, slinky beat will do the trick.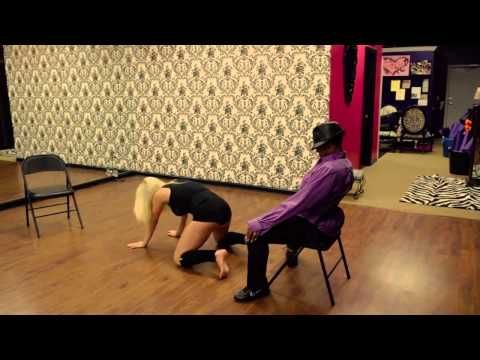 This post has more more ideas for sexy music, and these songs are great for lap dances specifically!
Remember to practice your lap dance with the music you choose. If all you do is practice along with videos, your timing might be off when you play the music you've compiled. Speaking of compilations, make sure the songs you pick transition smoothly from one to the next, without weird interruptions that could throw off your mojo.
7. Design a Good Build Up
One of the most important components of giving him a lap dance is a good buildup. You can't just dive straight into a bunch of grinding and hope it will be sexy. Similarly, feather light touches and a little bit of wiggling does not an entire lap dance make. Instead, you have to escalate the action all the way throughout.
The best way to ensure you're building during the whole dance is to design a routine beforehand. Mix and match your moves so that you're always going a bit further as each minute ticks into the next.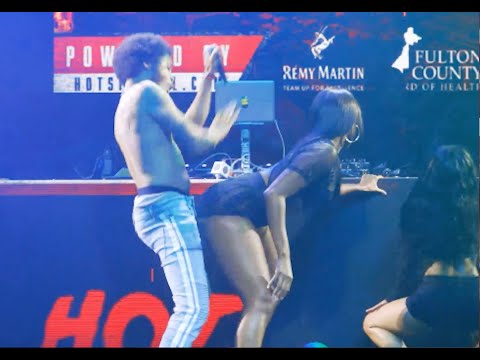 Of course, it's okay to occasionally back off or slow it down, but the overall feeling should be of rising action. Think of a book or a movie: in general, each "scene" should be a little more intense than the last. A little sexier, a little closer, a littler more risqué.
8. Calm Your Nerves Beforehand
Sure, a little bit of nervousness is cute, but if your bashfulness makes you unable to, you know, perform, then what's the point? If you find yourself too shy to truly make it happen without some help, have a drink or two beforehand. In fact, a night when both of you are having a few glasses of wine (such as a holiday or anniversary, when you're likely to be celebrating already) can be perfect, because your man will lose his initial inhibitions as well.
See? Giving a lap dance isn't as hard as you think it is, provided you take the time to practice and set everything up beforehand. Not only is it totally doable, giving him a lap dance can make your relationship a lot more fun and bring you closer to one another.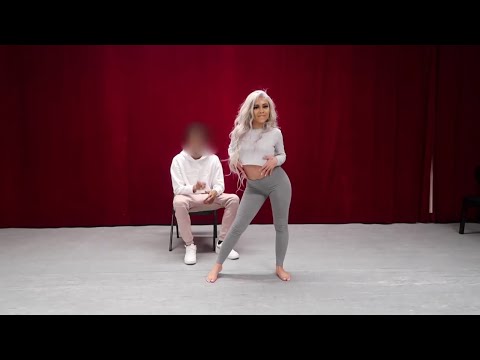 Consider saving this surprise for a special occasion, like his birthday, a holiday or your anniversary. It will have a lot more impact if he doesn't know about it beforehand, so don't tell him you're practicing or even hint at the surprise. Instead, whip it out at a totally unexpected moment and watch his eyes shine!
Orgasm Every Time. Easily. Here's How...
I want to tell you about my friend Karen.
Karen came to me one day. She was hysterical.
She told me that her marriage was falling apart because she and her husband didn't have satisfying sex.
Every time they were intimate, Karen was faking her orgasms. It turns out she couldn't orgasm during sex.
In fact...
She never had an orgasm in her entire life. Not one!
This left her feeling embarrassed and ashamed. And...
She completely hid this from her husband. Thankfully...
It turns out that there is a way for any woman to orgasm. Easily. And have multiple vaginal and full body orgasms during sex and masturbation.
I shared the process with Karen.
After she followed the simple process, she could barely come to terms with how...
Quickly and dramatically her sex life changed.
We met up a few months later and...
She would not stop talking about it,
"I thought I was one of those women who couldn't orgasm. I used to think I was 'broken' and 'unfixable.' This saved my sex life, and that saved my marriage."
Even if you currently struggle to orgasm during sex or when masturbating, this process will also work for you.
And best of all, you don't need to do anything weird or uncomfortable to start having the best orgasms and sex of your life.
How To Give A Lap Dance That Will Drive Your Man Crazy | Pleasure Mechanics
If you've ever fantasized about mesmerizing your man with a slow striptease before sex, rest assured you're not alone.
Wanting to tap into your inner diva and mastering the art of seduction to sexy music is totally natural (not to mention incredibly sexy).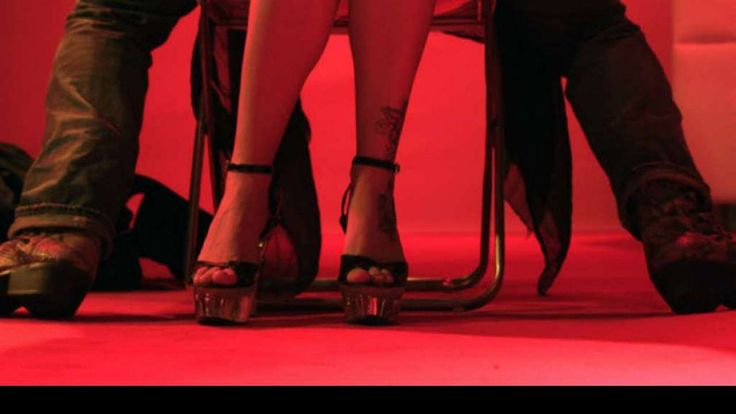 Foreplay is not only just a fun part of initiating sex, but it can actually be an incredible time to bond you to your partner — and what better way than by turning your man on by learning how to give a lap dance with the sexiest movements your hips can offer?
Men enjoy lap dances — but there's more to it than just watching as you gyrate and dance. It can also be an incredibly freeing moment for you as well, and make you feel sexy and confident before you even touch each other.
But lap dances can also seem a bit intimidating, and that's okay!
Those of us who aren't skilled in dancing or have never given a lap dance before might not know where to start. But once you've got a good place to begin, you can have an incredible amount of fun learning how to lap dance and showing off your best moves.
RELATED: 5 Tried-And-True Foreplay Tips To Tease And Tempt Him
If you want to get your man hot and bothered as a special occasion or even as a new form of foreplay before things really take off in the bedroom, then lap dances can be an intimately fun way to initiate sex.
We know a thing or two about how couples can improve their sex lives and become better lovers, and sharing something as passionate as a lap dance can certainly make for an interesting evening together.
Lap dances should last as long as you want them to, depending on your level of comfort, your playlist, and the overall mood. While the cost of a lap dance typically varies at certain venues, it's totally cool to give your boyfriend a lap dance. (And if you want to charge him, that's up to you.)
One of the most common questions you might have before you start is: "How can I give my man the best lap dance of his life without seeming like an amateur?" And if you'd like to know the answer to that, keep reading!
How to Give a Lap Dance Like a Total Pro
1. Treat the lap dance like it's a (sexy) special occasion.
Lap dancing isn't an everyday activity, but a seductive gift you can offer your man for special occasions.
These days, people automatically assume that erotic dance is only for strip clubs and music videos, but it's so much more than that.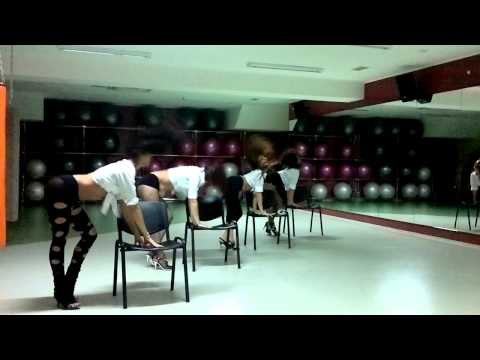 Imagine your lover being completely spellbound by your every move, quivering with desire, ready to follow your every command. Learn to lap dance, and you'll gain tremendous erotic power and confidence.
2. Practice your lap dance moves.
Long before you give your man a lap dance, start dancing for your own pleasure. Find a few songs that you think are sexy and seductive and then practice dancing to them, enjoying the way the moves feel in your body.
Ditch the mirror and don't worry about what looks sexy. Focus on what feels sexy to you.
One of our golden rules is "get out of your head, get into your hips!" Women spend too much energy worrying about how they look, what their lover is thinking and if they are performing adequately enough.
Take all of that energy and focus on how you feel. Bring the focus of your attention down into your body and notice the sensations of pleasurable movement.
Start with your hips. Place your hands on your hips and sway your hips left and right.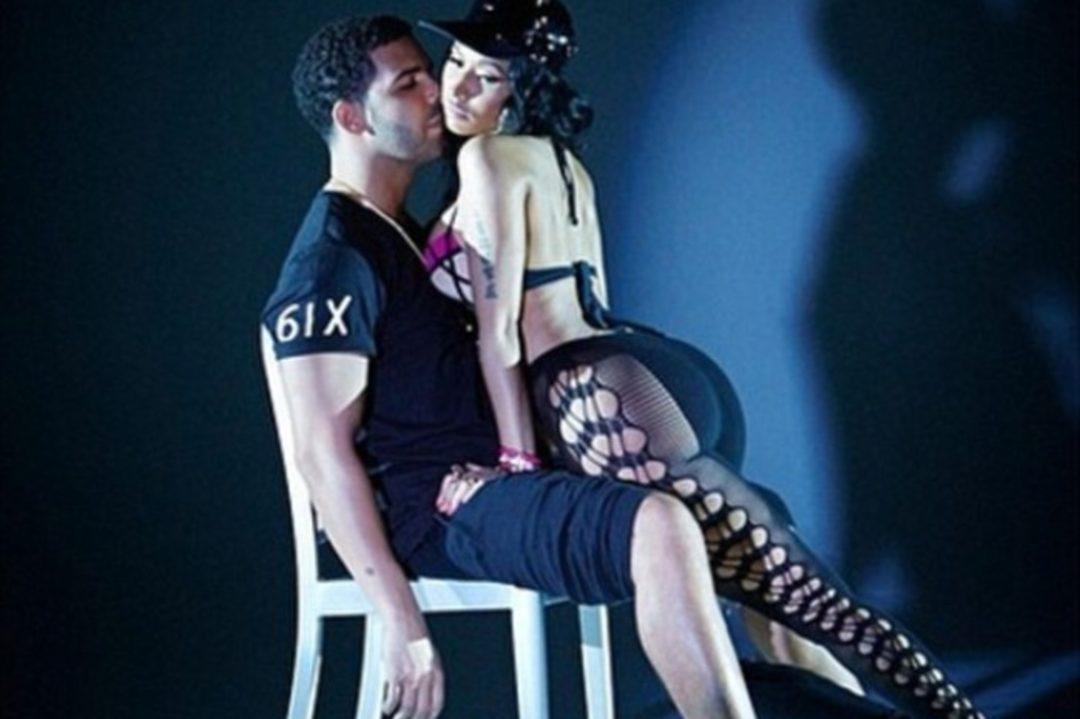 Notice how your whole body curves in response. Then thrust your hips forward and notice how your spine arches. All of these bends and curves are crazy sexy.
Have a little extra flesh? Use it to your advantage and accentuate your curves as you bend and sway with the music.
Firmly put your hands on the arms of the chair. Sway your hips from side to side.
Next, find a song that you love dancing to. You can choose a fast, booty-thumping song that makes you feel feisty and alive. Or you may prefer a sensual dance to a slow love song.
Find the songs that make you feel most alive, most erotically charged and most ready to seduce your lover. Then dance to the song over and over again until you are at ease, moving your hips and swaying to the rhythm.
You don't have to choreograph a whole routine, just find a few good moves that feel sexy to you. The more confidence you have, the more desire you will build in your audience of one!
RELATED: 9 Exotic Dancers Offer Sexy Tips For The Perfect Strip Tease
3.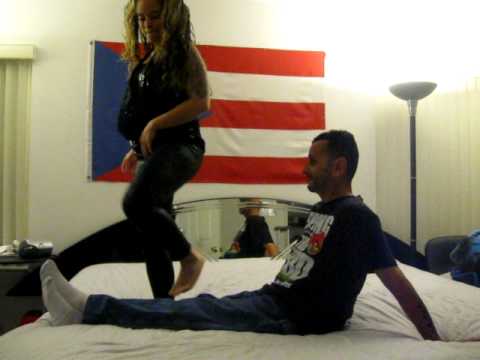 Get your space ready.
When you are ready to give your man a lap dance, take a few moments to prepare the space.
Clear the floor around your most comfortable chair. Imagine your man sitting in the chair, beaming at you with love and appreciation. Make sure you can walk all the way around the chair so you can dance in a 360-degree circle of seduction!
Dim the lights if you can or flood the room with candlelight. You may even want to buy colored light bulbs to create a new atmosphere. It doesn't take much to create the thrill of novelty!
Create an atmosphere that makes you feel sexy, seductive and in the mood to dance. As you prepare the space, start taking long deep breaths and get yourself in the zone.
4. Make sure your body and mind are in the zone.
What you wear for your lap-dancing performance is totally up to you.
You can go all out and dress up in your finest dress and high heels, go out on a date and give your lover a lap dance as dessert.
Or you can hide gorgeous lingerie under casual clothes and surprise him on Sunday morning.
Make it your own. After all, a lap dance is an authentic expression of your sexuality!
You'll be getting very close and intimate with your lover, so take the time to take a long shower or bath and anoint yourself with a scent you love.
You'll feel more confident and relaxed if you take a few moments to tend to your body before you present yourself to your lover.
Set aside all worries about mundane life. Ditch your to-do lists. Mindfully step into the role of seductress.
Your only job for the next stretch of time is to feel so good in your body that you cast a spell, seducing your lover into your pleasure zone.
As much as you are giving a gift to your lover, you are also giving yourself the gift of a time to feel sexy, fully alive and sensually awake.
5. Build up the anticipation — it will drive him wild!
Don't tell your man what he has in store for him, but hint that you have something special to offer him.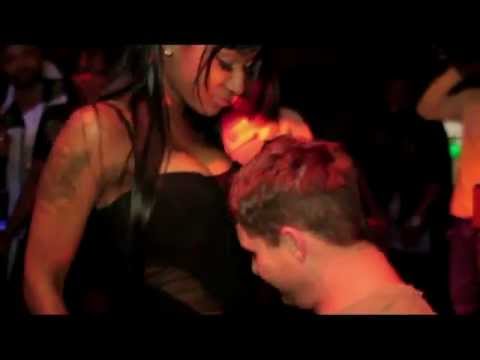 Let him wonder what's coming next.
Start your lap dance in whatever style you prefer. You can put the music on and strut your stuff.
Or just turn away, look over your shoulder as the song begins, wink at him and start to move. Whatever you do, commit fully.
Trust us, he is not going to evaluate your dance moves. He'll get excited at the opportunity to take in all of your beauty and will love the confidence in your body.
Don't worry about getting every move right and just let yourself have fun with it. Your own pleasure is the secret sauce that will make your lap dance the most memorable of his life.
So own your power, move for your own pleasure, and know that you are giving him the profound gift of watching your gorgeous body dance!
6. Ladies, strip tease it out.
Start far away from him, and time your approach with the song so the last few moves are right on his lap.
As you gain confidence, you can even create a playlist for a multi-song seduction, starting slow and working up to serious grinding on his lap.
But to start, pick one sexy song and know that you have three to five minutes to give it your all.
From far away, make eye contact with him and slowly start moving into your dance. Then peel away one item of clothing at a time — or leave it all on! You can even combine striptease and lap dancing, and he will love it, no matter how nervous you are.
If it makes you feel more confident, leave all your clothes on and leave the undressing for later. Or strip down just to your lingerie. This is your expression, so do what makes you feel best.
As you move, slowly approach him and then back away. Then move around behind him, lightly stroking his hair and shoulders. Let him feel your breasts and hair graze the nape of his neck.
Then circle back around. Your goal is to tease him as much as possible, making him ache to touch you.
RELATED: I Learned How To Striptease For My Wife To Save My Marriage
7. Keep it simple.
You don't have to go crazy with your lap dance!
Once you have built up anticipation, start dancing closer to him.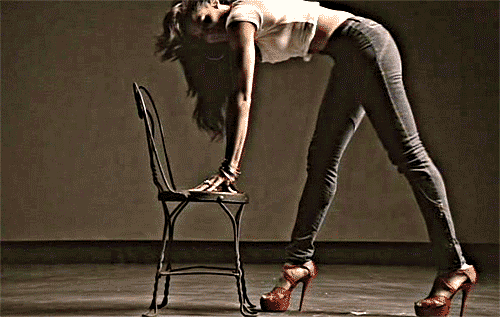 When you feel ready, let the climax of the lap dance begin.
Turn so you are facing away from him and slowly let your hips sink closer and closer to his lap. Whether he gets fully erect or not, remember that an erection is not a full measure of his arousal. So don't worry about how hard he is.
Here are four simple moves for once you are dancing in his lap:
1. Start by swaying your hips left and right.
This simple move is surprisingly powerful. Add a little dip by bending your knees as you sway.
Related Stories From YourTango:
We Tried A 7-Course Aphrodisiac Meal And The Post-Dinner Intimacy Was Insane
7 Secrets To Keep Your Marriage Steamin' Hot For A Very Long Time
10 Sexts To Send To Your Man That Will Make Him Orgasm Instantly
2. Lower your hips so they are just barely above his pants and then move your body in circles in time with the music.
3. Try a pelvic tilt by thrusting your hips forward and back.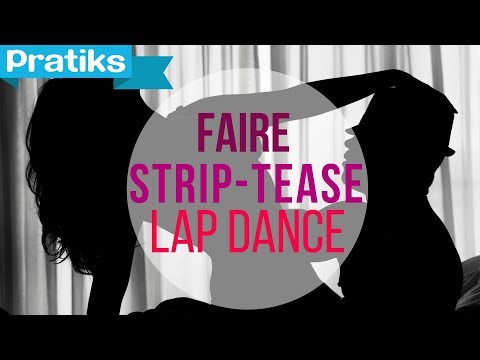 Give your hips an extra push as you move back to make your booty bounce in a delicious way!
4. The fourth move you can try is a simple bounce squat.
Position yourself squarely above his lap and then squat quickly up and down, bouncing on his lap without ever making full contact. This move is a huge tease and turn-on. Play with speed; start with slow squats and then bring up the tempo until you are bouncing in the air, just above him.
Glance over your shoulder once in a while and make eye contact. He'll want to both look in your eyes and at your beautiful body — the desire to do both will be a delightful form of erotic tease!
8. Remember to finish the lap dance strong.
When you are ready to finish off as the song comes to an end, turn around so you are facing him, straddling one or both of his legs. Then do the same four moves: sway, thrust, circle and bounce.
Facing your lover means that your breasts (covered or not, they will still be a treat) will be at about face level.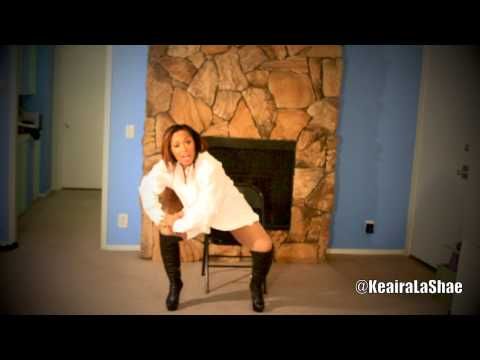 Use this to your advantage, and as you move your hips around his lap pay attention to all the delicious ways you can tease him.
When the song comes to an end, you have two choices. You can settle right into his lap and then let the charge take you into making out (and whatever other intimate activities you have on your mind!).
Or, you can get up and strut right out of the room, leaving him out of breath and dazzled by your presence. Remember, you are in charge!
9. Give your sexy self a pat on the back.
Choosing to give your lover a lap dance is a very powerful step toward more sexual confidence, in and out of the bedroom.
When you can accept the fact that you are gorgeous and a worthy object of his attention, you start to forget to care about the little imperfections and instead focus on the incredible pleasure your body can feel.
Lap dancing is a gift for both of you. Your lover gets the joy and arousal of watching you dance, and you get all of the pleasure of feeling like a powerful seductress.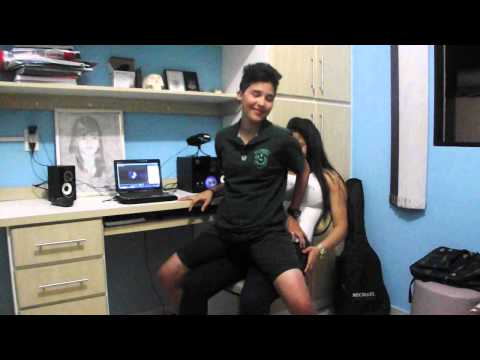 Remember, start the journey by setting aside time to dance in private and bring your awareness to how much pleasure you can feel just by moving to one of your favorite songs.
Once you feel great and are ready to seduce your lover with a lap dance, follow the steps in this guide and you'll create a potent pleasure spell that is sure to transport you both.
RELATED: 14 Dirty Talk Phrases That Turn Men On
More for You:
The Pleasure Mechanics are a team of sex educators and touch experts dedicated to providing people around the world with the tools and strategies they need to experience maximum sexual pleasure. Their books and videos offer time-tested strategies based on human anatomy, psychology and an understanding of the social nature of human sexuality.
Sign up for YourTango's free newsletter!
Private dance for a loved one | Edston
4.8 903 participants 106 reviews
---
A step-by-step video course during which you will learn how to perform sensual dances to maintain love and passion in a relationship, harmony with your body and partner.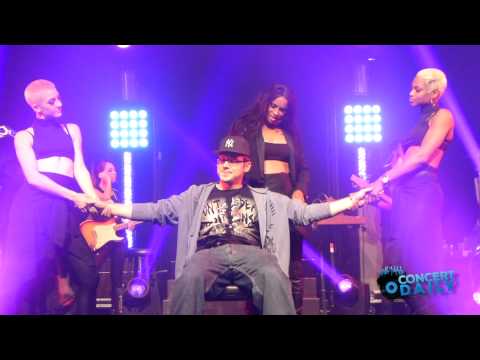 ---
Author: Zhenechka Aleksandrova
Last update: December 2021
999 ₽9990 ₽ Discount 90%
---
This price is available until: December 23
Until the end of the sale: 0:00:00
Buy this course as a gift
Money Back Guaranteed
---
---
Curriculum
8 video lessons
Graduated from the Kazan Federal University in Kazan and the Academy of Sexology in Moscow;
Studied choreography at the School of Arts in Naberezhnye Chelny;
In 2014, she founded the school of sex education for women "Point G";
Consultant of "Universal Therapy" L.Talpisa Moscow;
Passed advanced training in the center "Practice" Polestar Pilates, Moscow;
Founder of the author's method of intimate gymnastics for trainers "Intim-Pilates"; nine0003
Certified instructor in intimate gymnastics "System Vagiton", Moscow;
On an annual basis, undergoes professional development as a sexologist in the USA.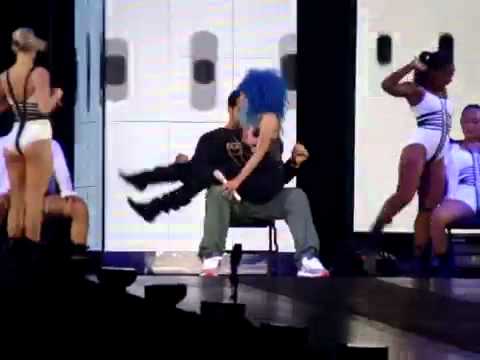 Show more
We'll refund your money,
if the course doesn't work
You risk nothing. If the course does not meet your expectations in the first two days after the purchase, we will refund the full cost to the card without clarifying the reasons. Just write to support at [email protected]
After payment, you can immediately start studying
Step 1

Click the "Get Started" button, enter your email in the field and you will be redirected to a secure checkout page

Step 2

Complete the order and you will instantly receive a password to access your personal account EDSTON

nine0061

Step 3

Download the EDSTON app from the App Store or Google Play for convenient study anytime, anywhere

Step 4

Go through lessons, complete practical tasks, ask questions to the author and discover new courses

nine0061
---
Take courses on your phone, computer or tablet
Browser or mobile app
Get full access
to the course at a discount
999 ₽9990 ₽ Discount 90%
---
This price is available until: December 23
Until the end of the sale: 0:00:00
Bonus: 15 days Free Demo access to 300+ Edston courses
We will return money if the course does not work
Reviews of participants
Safina
Good
9000 Marietta
Marietta 9000 9000 9000 9000 9000 9000 9000 9000 9000 9000 9000 9000 9000 9000 9000 9000 9000 9000 9000 9000 9000 9000 Exciting!)
Diana
Borshosh
I liked everything very much! Class
Answers to frequently asked questions
Forever.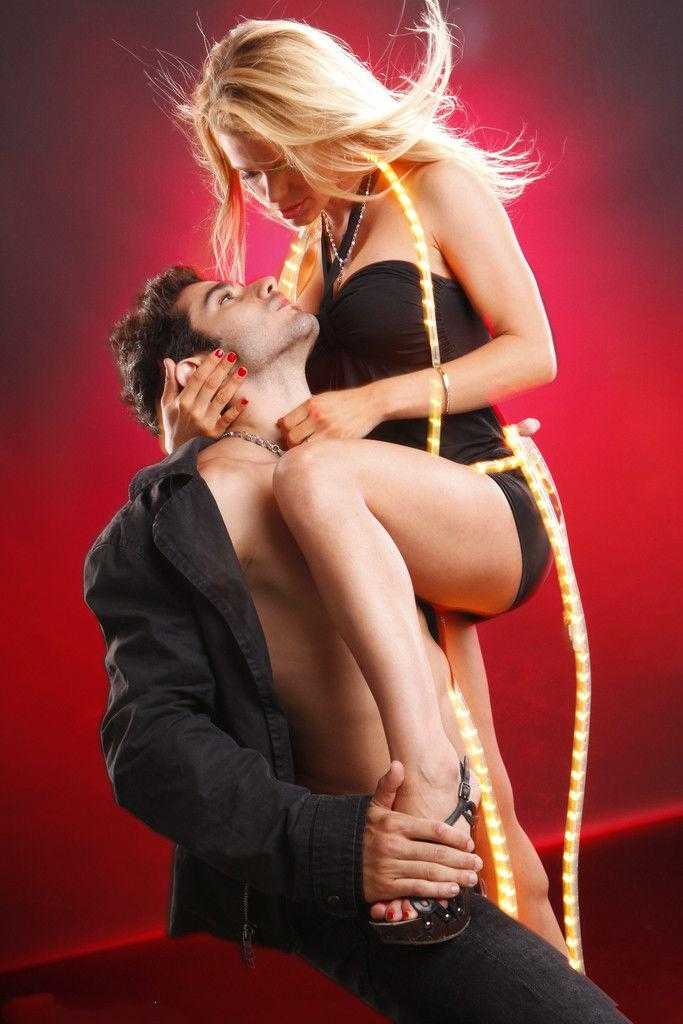 You can take your time and go through the lessons at a pace that is comfortable for you and at a convenient time.
The course consists of recorded video lessons. After registration and payment, you will receive access to your personal account by e-mail. You can start learning right away or do it when you have time.
After payment and registration, you will receive an email with an access link and a password to enter your personal account, where all course materials will already be located. nine0003
The course can be paid with absolutely any bank card Visa, MasterCard, Maestro, Visa Electron, Mir. Also with Google Pay or Apple Pay in our free mobile application
Our payment system accepts cards from any bank in any country.
Yes. To do this, when registering for the course, indicate the email address of the person to whom the gift is intended. He will receive an email to authorize and enter his personal account.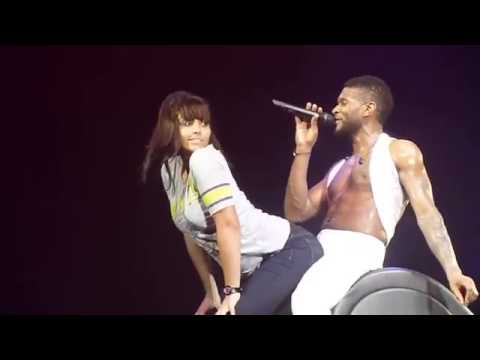 nine0003
Yes, you can. You risk nothing. If the course does not meet your expectations in the first two days after the purchase, we will refund the full cost to the card without clarifying the reasons. Just write to support at [email protected]
By making a payment on our website, you enter into an offer agreement with us. Section 2 of this agreement describes in detail the procedure and conditions for registration and further payment of a subscription. When you voluntarily activate a trial period, you also agree that auto payment will be activated and that at the end of the trial period you will be automatically charged. And this will continue until you cancel your subscription at any time on the site or by writing to us. According to our refund policy, subscription fees are non-refundable after the end of the trial period. nine0049 Link to contract offer
You can unsubscribe at any time convenient for you.
To cancel the subscription, you need to go to the "Settings and subscription" section in your personal account and click on the "Cancel subscription" button. Link to your personal account: https://edston.com/client/ The authorization data is the same as from the mobile application.
999 ₽9990 ₽
How to learn erotic dances on your own. How to dance a private dance for a beloved man? What you need for the lesson: registration, form
The healing power of singing is scientifically proven. Sound vibrations have a positive effect on the human brain and internal organs, emotional and psychological state, life expectancy and the development of leadership qualities of a person. In addition to professional activities, vocal lessons are a useful hobby. A beautiful staged voice is appreciated on stage and at home, among friends and colleagues.
Singing lessons give the voice strength, depth and richness of shades, and clarity of diction. There is enough free content on Youtube today for self-study at home.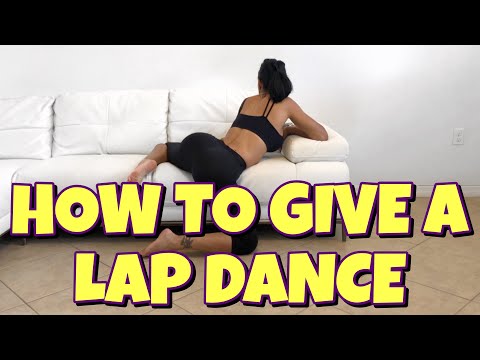 We offer several videos for beginner vocalists. nine0003
5 ways to determine musical ear
The degree of development of musical ear determines the level of vocal abilities. When entering a music school, the first thing to do is test for hearing: the ability to hit notes, repeat the rhythm and select a melody. There are several ways to determine the ability to music and singing. The result depends on how quickly the progress in the classroom will go. In any case, do not be upset if the result is far from desired: ear for music can be developed. nine0003
Voice sing-along
Vocalists, whether beginners or professionals, begin each session by singing. Voice exercises are needed to warm up the ligaments, expand the range and open the larynx. From the side, repetitions of strange syllables and letter combinations in a singsong voice sound ridiculous and ridiculous. But the performance after the warm-up becomes even, smooth and sonorous. When playing high notes without first chanting, the ligaments can be seriously damaged.
How to determine your voice timbre and choose a song
Sooner or later, every vocalist faces the question of choosing a repertoire. Beginners often make the mistake of choosing songs to their taste, and when they perform, they notice: sometimes there is not enough power, sometimes the pitch is not enough, or the style does not sound. In fact, you need to focus on the timbre of the voice and the width of the range. The author of the video lesson will talk about the most popular types of male and female voices and give recommendations on choosing songs for each of them.
What types of vocals are there
With the development of the art potential of humanity, the art of vocals becomes more complex and diverse. Hence, dozens of performance styles: classical, jazz, soul, growling, throat singing and many others. To find your style, try several types of singing and choose the one that suits you. Remember: everything is harmonious in art, and the manner of performance should correspond to the stage image and even the type of appearance.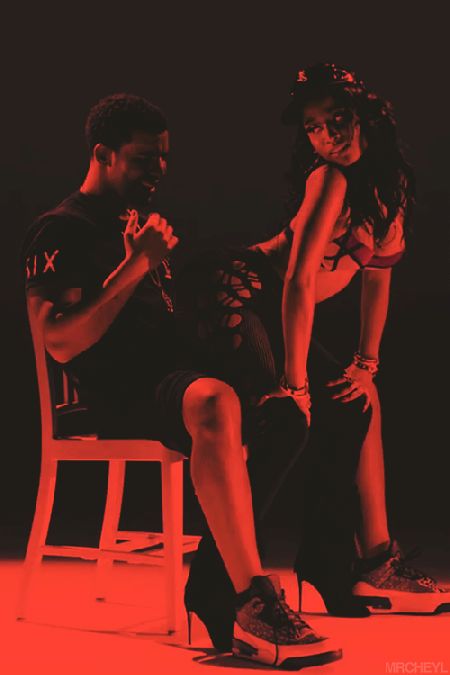 We offer an introductory video with examples of different techniques. nine0003
Vocal lessons. Melismas
Do you want to win competitions? Focus on vocal embellishments, or melismas. Musical decorations make a pleasant impression on the listener. A vivid example is the show "Voice", when the jury and the audience enthusiastically applaud and raise their eyebrows in surprise, appreciating another vocal trick. Do you want the same? Work on your voice with a video lesson and master the melodic features of popular stars.
Opening the larynx
There is a significant difference between singing and performing. You can hum familiar motives without much skill, and for professional performance you will need a high degree of command of the vocal apparatus. First of all, we are talking about the throat. A freely open larynx is the key to an even, powerful, deep sound. The video clip demonstrates the latest technique for setting the larynx using a cocktail tube. nine0003
3 exercises for the vocalist's breathing development
Proper breathing and a developed diaphragm are the basics of professional singing.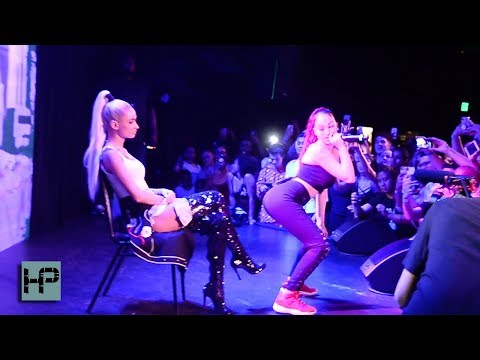 There is a special expression "singing with support". A performer leaning on the piano immediately seems ignorant in vocal matters. In fact, support means a strong diaphragm, which is trained by breathing workouts. Learn 3 simple exercises with a vocal teacher and do them yourself before each home singing lesson. nine0003
Vocal Resonators
Finding resonators is one of the hardest things for beginners to sing. The term means cavities in the head (nasal, laryngeal), where the sound acquires a certain color and flight. Contribution teachers always build an explanation on associative links, for better understanding. Associations, as you know, are a subjective thing, so it can be problematic to understand. We specially selected a video from a participant in the show, a voice that came up with an extraordinary explanation of the topic of resonators and the way to feel them. nine0003
Articulation and diction in singing
Clear pronunciation is necessary for a beautiful sound of speech and keeping up with the rhythm of the song.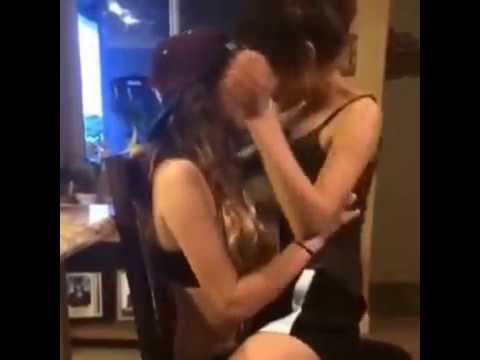 The physiology of each is individual, and everyone has their own mistakes in pronunciation. Vocalists train diction and articulation with tongue twisters, tongue twisters and special exercises. The author of the video lesson teaches you how to fix the lips correctly, evenly distribute the breath and direct the sound during training. Do the exercise shown regularly and before each performance in order to prepare the vocal apparatus for an ideal performance. nine0003
Vocal exercises for voice development
The advantage of vocal lessons over other types of hobbies is the lack of additional equipment and equipment. The main instrument is the voice. You can easily find a convenient time and place for classes and rehearse every day, even on vacation. Memorize exercises from online lessons and repeat regularly on your own. Over time, you will notice: the range will become wider, and the voice and shutter speed will be stronger.
Do not be disappointed in your abilities at the first lesson and stop studying.
From lesson to lesson, the voice inevitably acquires depth and confidence, and you will learn to sing beautifully from scratch. nine0003
It is said that every person has a hearing and a voice, but some have developed this ability, while others do not. Is this true, and how can I fix it? In this article, Learn It will talk about exercises aimed at learning to sing and give many useful recommendations.
First you need to understand that people who have a natural talent for singing learn faster. That is, the learning process is directly envy from natural data. However, this does not mean that only such people can learn to sing, since vocal technique plays a big role, and everyone can learn to control the voice as an instrument. nine0003
Do not believe if you are told that it is impossible to learn to sing from scratch! Everyone can achieve what they want! Even those who were asked not to spoil the sound of a song and shut up. But prepare for difficulties. You will need a lot of time, patience and strength.
The first thing a beginner vocalist needs to do is stop being afraid to control his own voice and learn how to "feed" it.
It is worth learning how to breathe correctly with your stomach! While singing, do not try to take in a full chest of air. Imagine that you have a light rod inside you from your stomach to your throat, the base of which is in your stomach. When you make a sound, the stomach should not retract, it should grow. Don't forget to learn to sing, you need to breathe correctly! In addition, if you develop the respiratory system, it will help strengthen the blood vessels, and this will help you get less colds, and the immune system will become stronger. nine0061
If you have speech therapy problems: incorrect pronunciation of sounds, stuttering or other - vocals can overcome this effectively and quickly. He perfectly copes with congenital and acquired speech defects and develops diction. The main thing is your desire!
Recitative reading of texts and tongue twisters will help develop the correct declaration. The golden rule of art is that consonants are pronounced, vowels are sung.
In addition to notes, there is also musical notation (musical signs, duration of notes, size of the work - backer, sharp, grace notes, pauses, notes, tonality, etc.). It is quite difficult to master all this, but in order to easily read musical texts, it is necessary. nine0061
Well, if in addition to the desire to sing, you also have a desire to play a musical instrument. Thanks to this, the question "how to learn to sing beautifully" is solved twice as fast.
Exercise
To sing beautifully, it is not at all necessary to attend singing schools and generally leave the house. You can learn this with the help of fairly common and popular distance trainings and online classes. Especially if you are not going to attend professional classes. Therefore, if you decide to dedicate a song to your beloved or beloved, but at the same time want to look decent, UchiEto picked up a few tips:
Stand in front of a mirror and do these exercises.
Start singing the vowels: e, s, u, o, i, e, a. On "s" - imagine that you are painting your lips - the mouth should be half open so that a noticeable smile can be seen. On the "o", make a bagel with your mouth. On "and" - the corners of the lips begin to reach for the ears, so that it looks like you are smiling.
On "e" and "e" - remember opera singers, open mouth with a noticeable smile. On "a" - the mouth must be opened wide so that the lower jaw conditionally reaches the chest. Now sing all the vowels in a row, considering singing on the stomach and how to open your mouth. Do this every day, and when it works out, you can move on to the works. nine0003
But remember that there should be a golden mean in everything, you should not overdo it.
Before you learn how to sing beautifully, for yourself or professionally, you should learn a couple of chants. You probably remember them from your school days. Popular "mi-me-ma-mo-mu" and others. This is necessary to warm up the ligaments and prepare them for prolonged singing.
After all, if you do not prepare, the voice can simply wheeze, break, and more.
When choosing a song to sing along with a backing track, you need to consider that it is in your key - so that it is comfortable to sing (not high and not low). Even if you learn to sing beautifully, but choose a work not in your key, everything will be in vain. nine0003
Many of us dream of singing. Someone thinks that it is very difficult and beyond his power, but someone believes that it is very simple and easy. In fact, both of them are mistaken: singing is actually not easy, but you can learn it. Another thing is how you will do it - professionally or not. Of great importance are your musical data, which differ fundamentally for each person.
So, let's see how to learn to sing at home, so that your listeners will be delighted. nine0003
How to learn to sing at home?
Anyone can learn to sing at home?
Teaching vocals is no different from learning to play a musical instrument in its structure.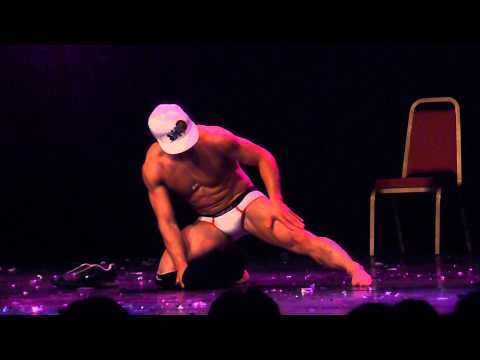 Therefore, whether you like it or not, but if you set a goal and think only about how to learn to sing at home, then you will definitely have to study music.
Of course, you can sing by ear and it is not always necessary to know the notes, but in order to sing correctly elementary musical notation, you still need to know. nine0003
First of all, in order to sing, you need to have certain qualities. If you do not have them, again, this does not mean that everything is lost for you - not at all. But it might make your task easier. So what are these qualities?
Musicality;
Hearing and sense of rhythm;
Purity of intonation;
Fundamentals of musical literacy, or at least an idea of ​​what notes are;
Desire and striving, without which no business and no education is possible; nine0061
Purpose and perseverance, because not everything always works out the first time, and even more so in music, when you need to return to the already passed material again and again and hone it.
How to start vocal lessons
First of all, you need to answer yourself this rather difficult question: why do you need to know how to learn to sing at home?. The fact is that if you want to become a professional musician or, for example, write music, then you definitely need to get a strong base in the form of a music school (see), where you will study in detail vocals, keyboard playing techniques, music theory and harmony, as well as a large number of other musical disciplines. If a simple philistine level is enough for you, then independent lessons are quite suitable for you and you will master something. There is another option that involves private lessons with a teacher. However, as you yourself understand, such classes cost a lot of money. nine0061
Next, you need to decide in which key you would like to sing, because there are many different genres of singing, the training of which is fundamentally different from one another. But we will consider an example of ordinary pop singing.
If you have already decided to study with a tutor (see) or go to a music school, then everything is clear, there is nothing more to explain.
How to learn to sing on your own at home
But if you decide to work on your own, then you will have to follow the following scheme. nine0003
For example, find some tutorial or video course on vocals. In this case, again, it is necessary to pay special attention to the type of vocals. It is best to take a course for beginners, and not on jazz vocals, for example. We still recommend a video course to you.
So you have found a suitable video course and it's time for the training itself (see). The first step is to hone the scales and vocal exercises, which are called vocalizations. You need to sing them daily, and always on a warm throat. All of these initial exercises and techniques are very important techniques in music. Along with all this, you need to master note durations, intervals and compose the simplest chords, understand what elementary harmony and the technique of singing to accompaniment are. nine0061
At the same time, you should also pay attention to the technical side of the issue. Namely, what is rhythm, how do you sound along with an instrumental phonogram. Sometimes you even need to record yourself on a tape recorder, so that later you can listen to your recording and hear directly all your mistakes.
Of course, if you own some kind of musical instrument, then the vocal technique will succumb to you much faster and better, although, of course, these are completely different things. First of all, you must understand that music is a responsibility and in order to achieve some results, you will have to work very hard and for a long time. There is no end to learning in music. nine0061
Don't worry if something doesn't work out for you. Sometimes, people, in order to be able to sing something correctly and beautifully, spend not a single year of their lives and painstaking work. So, do not think that you will be an exception and will be able to do the impossible in one month.
It's best if there was such a person in your life (see), who knows how to learn to sing at home and who could at least once control you and point out your mistakes in technique and purity of vocal intonation. The fact is that it seems to all of us that we sing cleanly and correctly, but in fact the reality can be fundamentally different from what we ourselves have come up with. It is very important not to lose sight of all this, and before showing some material to your friends and relatives, check a hundred times that it can really be taken out to people. nine0061
Now you know how to learn to sing at home, how to start vocal lessons and what data you need to have in order to learn to sing on your own (see).
Read more:
Most people assume that it is impossible to learn how to sing beautifully in just 1 day, because if nature has not laid down a singing talent, then you don't have to try, it will only be a waste of time.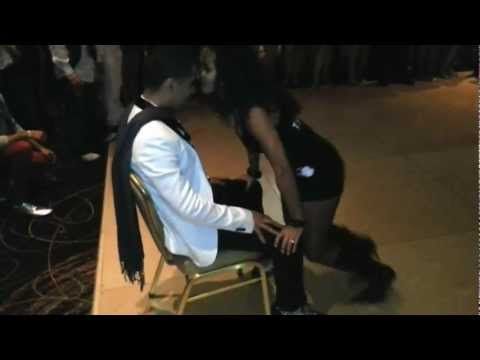 However, many have seen from their own experience that good results can be achieved by independent practice and training. nine0003
Stage 1: developing the right voice through physical exercises
If you don't have a great talent for singing by nature, you should create it yourself and hone it at the initial stage. There are special, effective physical exercises that even famous vocalists, show business stars resort to.
Forward bends.
Many people are familiar with this exercise, which most of them have been doing in physical education classes since their school days. The legs should be spread shoulder-width apart, and the arms should be stretched along the torso. Further, from this position, you should make a smooth forward lean and direct your straight arms to the floor, almost or completely reaching it with your fingertips. When tilting, it is necessary to actively inhale through the nose, and when straightening up, exhale passively through the mouth.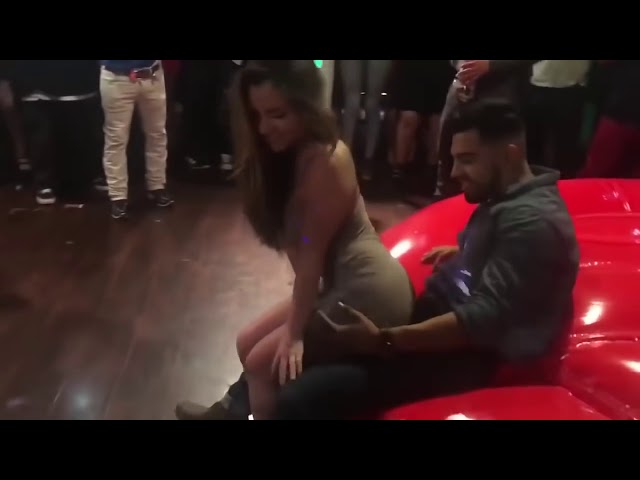 nine0003
Bend forward and straighten out at normal walking speed. Perform 12 sets, 8 forward torso in each. Exercise is useful not only for singers, but also for those who want to cope with pain in the heart and liver or relieve asthma attacks. Even vocalists with a natural talent for singing resort to this exercise.
Embracing yourself with your arms.
The essence of the exercise is to "hug" your own shoulders with your arms. Keep your arms parallel to each other, but do not cross. As you hug, inhale sharply through your nose. Exhale while extending both arms to the sides. The exercise is done abruptly. It helps to tone all the organs involved in the formation of sounds. You should refrain from exercising if it causes pain. nine0003
Stage 2: chanting
After preparing the body for singing with the help of exercises, you can start chanting. There are several different methods, but the one that was used at school by music teachers remains classic.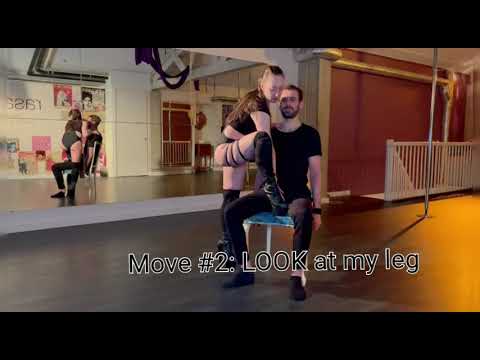 Chanting can be done by singing a combination of the sounds "i", "y", "o", "e", combining these sounds with other letters of the alphabet.
The best chant options for revealing the voice:
"kru-kri-kre-kro"; nine0061
"lu-li-le-lo";
"ri-ru-ro-re";
"shi-she-shu-sho";
"gi-ge-gu-go".
Tip: take care of your body when you chant. Listen to the feelings, clarify them. Sing the high notes in a relaxed manner. The higher the sound, the deeper the yawn should be. When singing, do not tighten your voice and in any case do not sing through force. Chants are written for people with different abilities. If you can't complete one, you can skip it so as not to tear your vocal cords. Start singing in a muffled voice, and then, as the device "warms up", increase the volume. nine0003
Other chant options:
Bom-bom-bom.
The chant is great for beginners. Try to sing the letter "b" clearly, with only your lips.
Turning to "o", relax, sing this sound by inertia. Make sure that "bom" does not turn into "bam". Hold the letter "m" in your teeth, accumulate vibration in it, which will be useful in further singing.
Bom-mo-bom-mo.
The chant is similar to the previous one, only in it the main principle is to transfer the accumulated vibration to the sound "o" in the syllable "mo". At the same time, the jaw moves freely, and the larynx does not strain. nine0003
The sound of a vacuum cleaner or "vf-vf-vf".
Singing exercise helps to massage the vocal cords. It should be performed by drawing air into the lungs, and swinging the sound to the most comfortable notes for yourself. Sing the chant phrase evenly, do not make "jumping" sounds.
It might be difficult to make the sound not jump around. Therefore, to maintain a uniform flow of air coming out of your mouth, imagine that water is pouring into it in a uniform stream. The water does not splatter or break.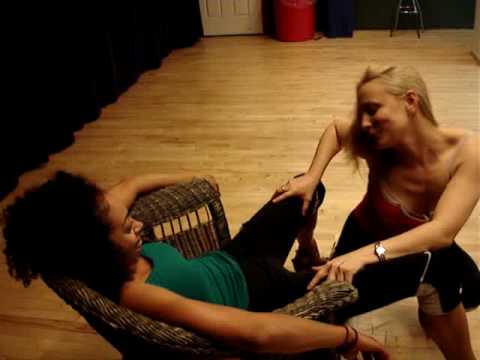 nine0003
Chant with a relaxed neck. Check with your hand that the soft spot under the chin is not pinched and tense. The chant lasts about 2-3 minutes.
Siren sound.
For this chant, you need to imagine yourself as a siren. Not everyone is capable of such a chant. It should be sung in a chest voice (normal, colloquial).
Lowing.
For this chant, you need to choose a comfortable position for yourself. Lie down or lean your back against the wall, but this is not necessary, you can also do the exercise while sitting. The main thing is to relax and not pinch. You need to imagine how a long rope passes through the body. Imagine that it comes out of your head, and its other end is tied to the ceiling. The rope is taut. Now you need to try to hum "mmm" in the voice that you usually use. Do not raise your voice so as not to tear the ligaments. Moo like this for about 2-3 minutes. nine0003
"Bo-da-bo-da."
This chant is for the alternation of vowels and consonants.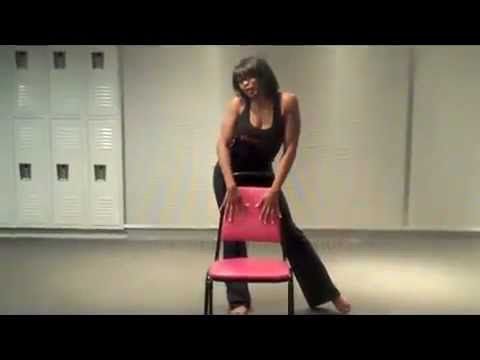 The phrase should be sung in one breath. First, take a short breath, and then breathe on the stressed syllables in this phrase.
Any chanting phrase, for example: "in the garden, in the oh-ho-ro-de".
Alternate the chant phrase with any chant for alternating sounds.
Singing is an integral part of preparing for singing. If you sing right away, without it, especially for an unprepared person, you can easily get problems associated with your voice. nine0003
Stage 3: Let's start singing
Each person from birth has his own tuned voice. World practice has proven that everyone can learn to sing. Therefore, if you have warmed up and sung chants, before you start singing, it is important to get rid of the psychological aspects of tightness.
Turn on the music you are going to sing to. If there is a song overlaid on a piece of music, it's a good idea to listen to it first so you can repeat it later. nine0003
Tips for those who are starting to sing:
Sing individual notes in unison with instruments such as guitar, piano, harmonica. Find recordings of songs for these instruments on the Internet.
Sing within your range. If, after listening to a song, you realize that the artist hits high notes that you are not physically able to hit, sing as best you can at first. It is not necessary that your voice merge with the sound of a musical instrument. nine0061
Record your own singing with sound recording equipment. After listening to the recording, you will understand your strengths and weaknesses and draw the appropriate conclusions.
After recording the singing, try to find among the musical performers those who sing in the same key as you. Sing along with this performer like you would at karaoke, controlling your own actions and sounds.
Breathe in to sing with your belly. If the chest is used for this purpose, you can simply suffocate when performing compositions. To feel and develop this type of breathing, lean against the wall and place your palm on your stomach. Feel it draw in and out as you breathe in as you sing. nine0061
Breathe naturally while singing. Try to keep your breathing vigorous, but silent and short.
By following this method of self-learning to sing, you can achieve certain results after a day of practice. Of course, in order for the result to be obvious, one must not finish training, but devote about an hour a day to this lesson. This approach will help form a good technical base.
Not all people know that you can put your voice on your own and do not need to enroll in special circles. nine0003
But first you need to understand the most important and basic things.
You should feel all the vibrations of your body when you say something.
Why it's so important - an analogy with a punch
Let's take an analogy with a punch from boxing.
When the right hit is struck , the whole body is embedded in it. It's not just waving one fist.
The body is not static with a correct blow and is also embedded in it, and only then the blow becomes 10 times stronger nine0436 and more dangerous for the enemy.
If you don't use the strength of your body when you hit with your fist and you don't invest in it, then it will not be a blow, but just a movement with one hand.
You must use the same in conversation.
You must include your whole body in expressing yourself.
Take a deep breath and then speak, otherwise no one will hear you.
2. Use the right key
There are 3 types of keys in total nine0436 :
seeking/needy;
normal;
torn.
Seeking or needing tone (1)
Also on the street, beggars approach people on the street and ask for money. This is a seeker trying to please rapport.
For example:
Can you tell me the time?
Would you like to eat delicious pizza with me?
My computer is broken, please fix it. nine0061
This is unattractive and repulsive.
Normal key (2)
When you are talking to a person in a completely neutral way, without any special emotions.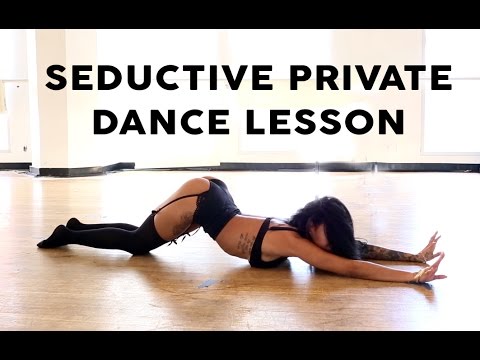 For example:
We are fine today.
I had a good time in the park.
Dad bought a new car.
Ragged rapport (3)
From the outside, this tonality looks as if you don't want anything from this person and as if you don't really want to talk to him. nine0003
With this tone, you don't try to impress your interlocutor, you try less and strain less.
This key will be useful for men to lead with women.
Examples of 3 keys:
In general, we had a great rest the day before yesterday.
You have a great T-shirt.
We are now going to our favorite place by the river.
To be centered and in a permanent state of communication, most people need to be spoken to in a ragged to normal tone. If most of the time your voice is between a ragged and normal key, and you also diversify it with sometimes seeking rapport, then your voice will be cheeky and funny at the same time .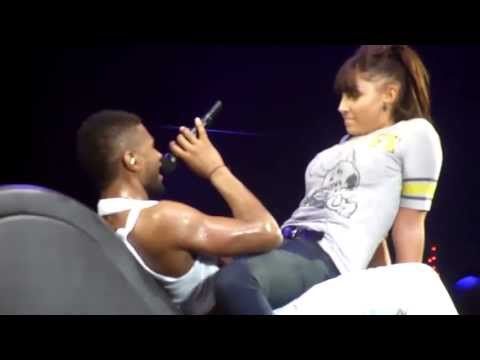 It will be fun and different at the same time.
Therefore, use all three types of key skillfully, and then you will know everything about how to deliver speech and voice. You will have a charming and unique tonality.
Remember that confidence plays a key role in communication. self-confidence for girls you can read the link on our website.
3. Get rid of excess mucus in your mouth in the morning
In the morning everyone has this mucus and saliva in their mouths that they need to get rid of. They keep your voice from opening up.
Because of the mucus in the mouth, people often talk through their noses, as if they were talking through pirated movies. All voice and speech exercises are performed much easier and more productive if there is no excess mucus in the oral cavity.
To get rid of mucus in your mouth as soon as you wake up brush your tongue with toothpaste and brush in the morning !
That is, when you go to brush your teeth, you also brush your tongue.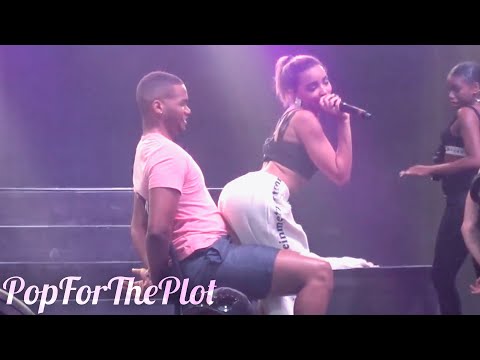 nine0003
In this way, all excess mucus comes out of the mouth. Expectorate. You'll know when enough is enough.
The procedure is not so pleasant, but very useful. Takes approximately 3-4 minutes.
4. Warm up and draw vowels starting from high notes to low ones
Otherwise, later there will be internal resistance and the voice will not be congruent. About Congruence in detail we tell .
If you don't warm up, then whatever you say and do will worsen and worsen your communication and expression. nine0003
In order not to worry about how to develop a beautiful voice, use this useful exercise.
Say these sounds in the same order , in which they are indicated:
When performing a vocal exercise for the voice with these sounds from "I" to "U", you go on a scale from high to low notes.
Walk these sounds 2 times . Start with a high "I" and end with a low "U".
It relaxes and opens your throat.
All of our exercises will help those who will later express themselves openly and will not be ashamed of their voice.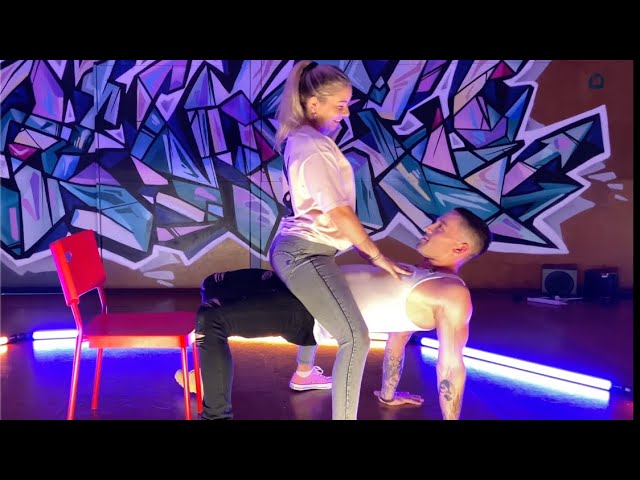 We have a full article on our website about how to stop being shy about people. She can be found.
5. Mooing
Mooing means to draw the sound "M". This is a well-known exercise in singing voice and must be done correctly.

Proper mooing should itch lips.
If your throat is itchy, you need to lift your neck up. nine0003
Errors:
Do not take in too much air.
No need to moo like a cow. This is in no way effective and will not help development in any way.
Men or women may experience pain in the throat while mooing and voicing. Stop immediately if these symptoms begin.
During this exercise, do not try to play high transcendental notes. That is, mumble at a neutral volume that does not bother you in any way. nine0061
Do not tense the muscles of the face or jaw. Everyone is in a calm relaxed position, just like when pronouncing a short sound "M".
6.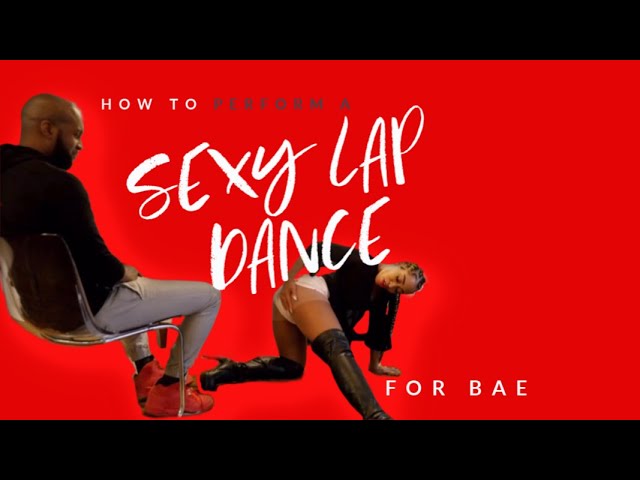 Relax your throat and mouth
How to do it:
You begin to tense your mouth, throat and neck a little, and in doing so you exercise and expand the possibilities of your voice in communication.
Releases and releases tension from your neck, throat and mouth.
The voice and throat are opened. nine0061
You begin to speak more clearly and distinctly.
You start to breathe deeper.
The possibilities of the language are being used more when speaking.
You can watch this exercise visually in one of our video tutorials on how to put the voice on your own.
7. Good Neck Stretch
The exercise will be especially useful for those who spend a lot of time at the computer and want to know everything about how to develop their voice on their own. nine0003
People with sedentary work often have their neck and head compressed into an uncomfortable position, their chin held too low.
How to :
Place your tongue over your upper teeth in the middle.
Then raise your head and gently stretch your neck, slightly tilting it up, left, right, and forward.
It's like stretching your muscles before you start working out in the gym.
Benefits of stretching neck is that you start to project your voice better, especially in noisy places. nine0003
For a visual exercise, see below in the next series of free video lessons for voice training from scratch.
8. Repetition of the word "Glap"
Essence of the exercise is that:
The voice becomes louder, clearer.
It becomes easier to control and project it.
How to visually perform the exercise, see the next video from the series on how to set up a voice for singing at home.
9. Trilling the lips is very useful for setting the voice.
This exercise is a bit like imitating a car engine. With it, you can put your voice correctly, especially when there is a visual video lesson below.
No matter how it looks from the outside. The main thing is that it is effective.
The meaning of this is that:
You relax your lips and imitate that trill sound.
The vibration of the lips due to the exhalation of air makes them more mobile.
nine0056 In parallel, you can make smooth movements with the neck, thanks to which it is more liberated. But this is optional.
It's like little boys playing with cars in the sandbox as children.
For more details on how to perform the exercise, see the next video on how to develop a beautiful voice.
10. Exercise for diction
Saying any text with a closed mouth
How to do it in detail :
Take any text or newspaper and start reading it with your mouth closed.
You close your lips, and your teeth should be open.
Pre-breathe a lot of air and start.
It may not work out so well at first.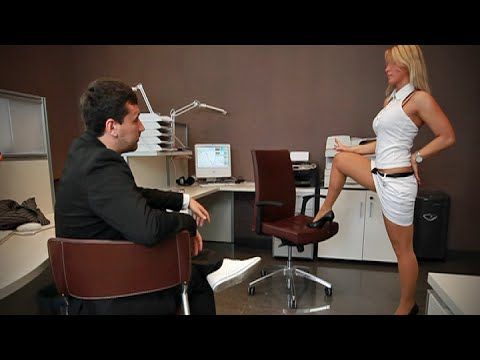 But, gradually, even with your mouth closed, your speech will be better perceived by people by ear and becomes more understandable.
Know that the result will come, do not lose motivation and .
What are the advantages? nine0436 :
Opening your mouth will make your speech even more intelligible. So, little by little, you will be able to develop your beautiful voice.
Your speech will become pleasant, harmonious and clear.
See how the exercise is visually performed in another special video on how to put the voice at home, pronouncing the text with a closed mouth.
11. Repeat tongue twisters 10 times
The bottom line is that the muscles of the mouth expand and it becomes easier to communicate. nine0003
The effect of the exercise will be twice as much if you repeat the tongue twister with your mouth closed. We talked about this above in the 10th method.
There are a lot of different tongue twisters.