How to host a dance
How To Host Your Own Dance Party
Skip to content
Previous Next
You dance in front of the mirror while you sing into the hairbrush. You try to mimic the latest dance craze moves on a YouTube video. Your friends probably do the same. Why should you all do this alone when you could do it together? Throw the party of all time by hosting your own dance party and invite everyone to show off their mad skills together. Here are some things to think about.
Decide what kind of dancing you want to do
Choosing a specific style of dance helps to plan the party. It gives you a theme and narrows the focus of the skills you'll all practice and learn together. Some ideas for dance styles include:
Country line dancing
Swing dancing
Hip-hop
Salsa
Find a location with space to boogie
Maybe you have a basement, garage, or playroom big enough to transform into a dance hall.
But if you don't, you'll want to find a space. As you're looking, keep in mind the type of floor that works best for dancing. In some cases, the DJ you hire can connect you with a dance floor for almost any venue. Either way, you need to find a space with enough elbow room for folks to boogie without it becoming a full contact sport.
Hire a DJ who has song variety in your preferred genre
Because you don't want to spend all your time pushing play and pause on a playlist, hire a DJ to handle the tunes for you. Chances are they'll have more songs in your preferred genre anyway, and you can focus on learning the steps and interacting with your party guests.
Coordinate with a dance instructor
Let's be honest. Just because your friend is a good dancer, it doesn't mean they are a good dance instructor. For the best results at your dance party, hire a dance instructor to teach you and your guests the proper techniques (with the proper amount of patience).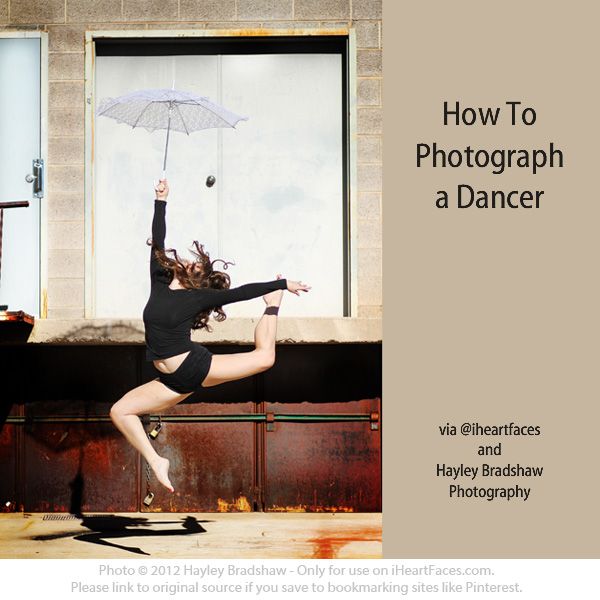 Cutting Edge Entertainment can provide your DJ and connect you with dance instructors in the San Antonio area. Since we can also hook you up with a dance floor (we work closely with some providers who do that), we're your one-stop-shop for hosting the dance party of the ages.
Motivate your guests to participate
If you suspect that some of your friends will be hesitant to participate in your dance party, provide them with some preemptive motivation. Ask guests to dress to fit the theme:
Cowboy up for country line dancing
20s flappers for swing dancing
80s break-dancer for hip-hop
Latin for salsa dancing
Something about dressing the part makes people feel more inclined to participate.
It might also help to dim the lights on everyone except the instructor, at least in the beginning. Remind everybody that it's not a competition and that you will all look a little bit silly together. It's about making memories, getting some exercise, and learning new dance moves for your next visit to the club.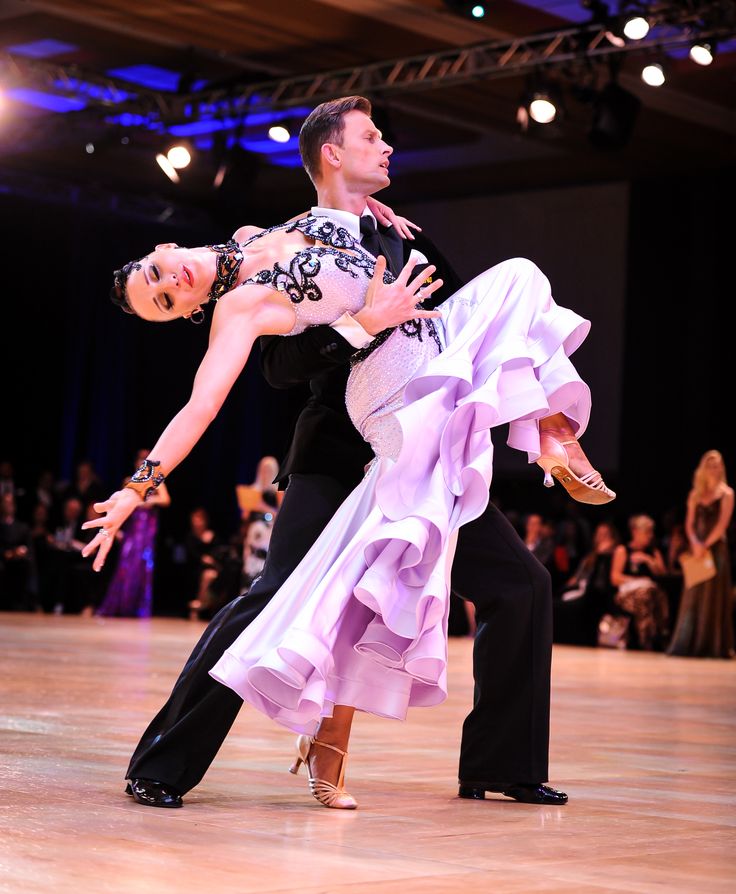 Ron has been the President & General Manager of Cutting Edge Entertainment since 1994. He also spent over 20 years on the air at radio stations and 12 years as a volunteer firefighter and EMT. He loves RVing with his family, hiking and biking, and playing poker.
Ideas for a Fun Send-Off at Your San Antonio Wedding

October 21st, 2022

When to Get Married in 2023

September 16th, 2022

Essential Wedding Planning Timeline

August 5th, 2022

Choosing a DJ for an LGBT Wedding

June 23rd, 2022

What Are the Best Wedding Songs for 2022?

May 13th, 2022

Wedding Trends on the Rise in 2022

February 22nd, 2022

Safe Indoor Cold Spark Fountains for Weddings

February 3rd, 2022

Meaningful Father-Daughter Dance Music Options

January 21st, 2022

Five Reasons to Hire a Professional DJ for Your Corporate Event

December 1st, 2021

What Uplighting Color Should I Choose?

October 18th, 2021
Find us on Facebook
How to Host a Dance and Have a Ball
I, along with 100+ other people had so much fun at the dance last night that I decided to give you the how to so you can do it, too.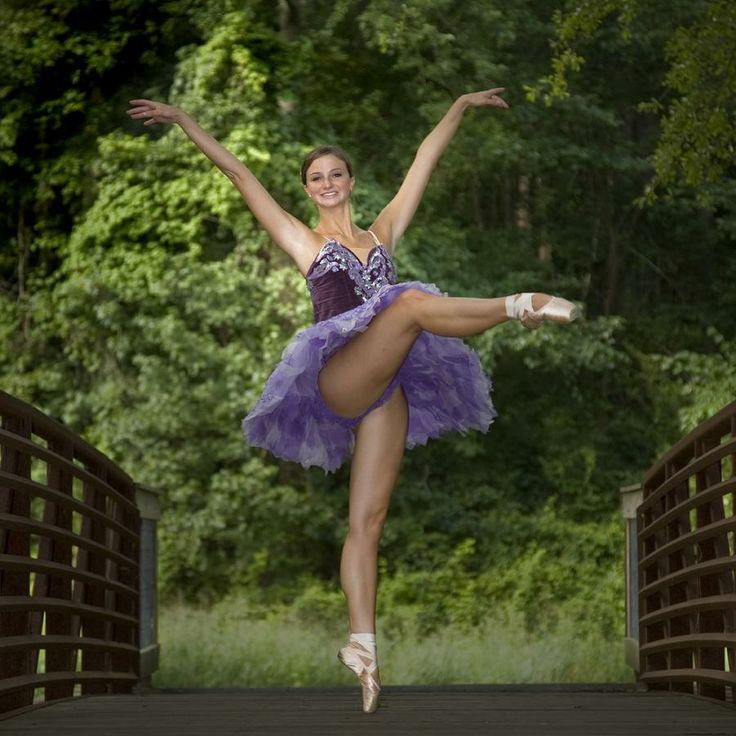 Actually, I'm going to give you the Who, What, When, Where, Why, and How of hosting your own dance (though not necessarily in that order!)
Why?
Because it's fun.
OK, we got that one out of the way!
No, seriously – dancing is a fun, great exercise, and can provide a environment for healthy social interaction between people of all ages. It's a great time to renew old friendships and forge new ones. It can unite a room full of strangers and give a really good time to a crowd of long-time friends. It can – ok, I said enough. It's just plain old fun.

Who?
There are two 'whos' to think about – your guests and your caller. You need both to have a dance.
a ball held in a local hotel
1. Your Guests are the easiest part – just call up all your friends and tell 'em you're having a party. Be sure to call all your friends because if you only invite 50 people, maybe 40 will come, and of that, usually 25% won't get on the dance floor (party poopers!).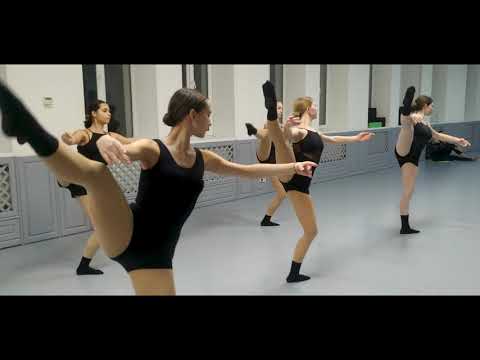 That leaves you with only 30 willing dancers and that is bare minimum to form many of the more popular dances. 75 to 150 is a good amount of people for a dance, more than that and you will want to make sure you get an extra large room. (More on the room in a minute). Remind your guests that they need not know how to dance to come and have fun – that's where your other 'who' comes in –
2. Your Caller is the key to everyone having a good time. It's essential that they know how to teach a dance to a large group of people, and let you have fun while you're doing it. Because, honestly, that's what you spend most of an evening doing – learning the dance, so you can then dance it. With a good caller, your guests will enjoy the whole process. 
Jeremy calling for a group of 200 in PA
Find a caller by contacting a folk, square, or contra dance group in your area. See who they recommend, and, if possible, attend a dance called by him/her, so you can see how they call and if the dancers are having fun.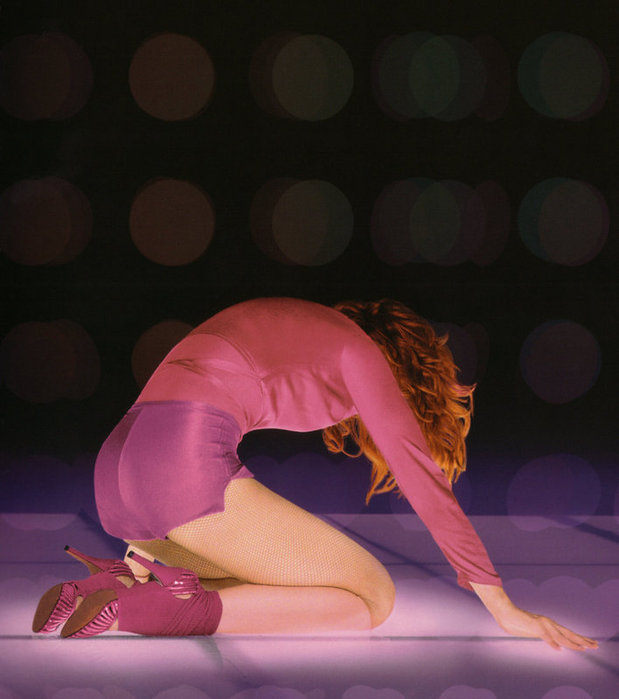 Ask for rates and availability. Give him/her and idea of how many people you have coming and what their experience level is (ie. complete novice, or some square dancing experience). Tell them how long your party is and how much of the time you want to spend dancing. Then you can settle on a date, place, and rate.
I honestly couldn't tell you what callers usually run. I can tell you that, taking into account travel time, prep time, equipment costs, and the actually calling, my husband usually charges $250 for an evening of dancing (2-3 hours). If you charge each guest a few dollars it should cover the cost. Or, if you foot the bill yourself as host, that's pretty cheap for entertainment for a party of 100 for 3 hours! (Oh, and need I mention he's an awesome caller? Last night, with a group of beginner dancers he taught the Lancer's Quadrille, and they had so much fun, they broke into cheers and applause at the end of every dance!)
Where?
As I said, you're looking for a room that will comfortably hold 100 or more people – not sitting or standing but dancing, which takes more room than just visiting.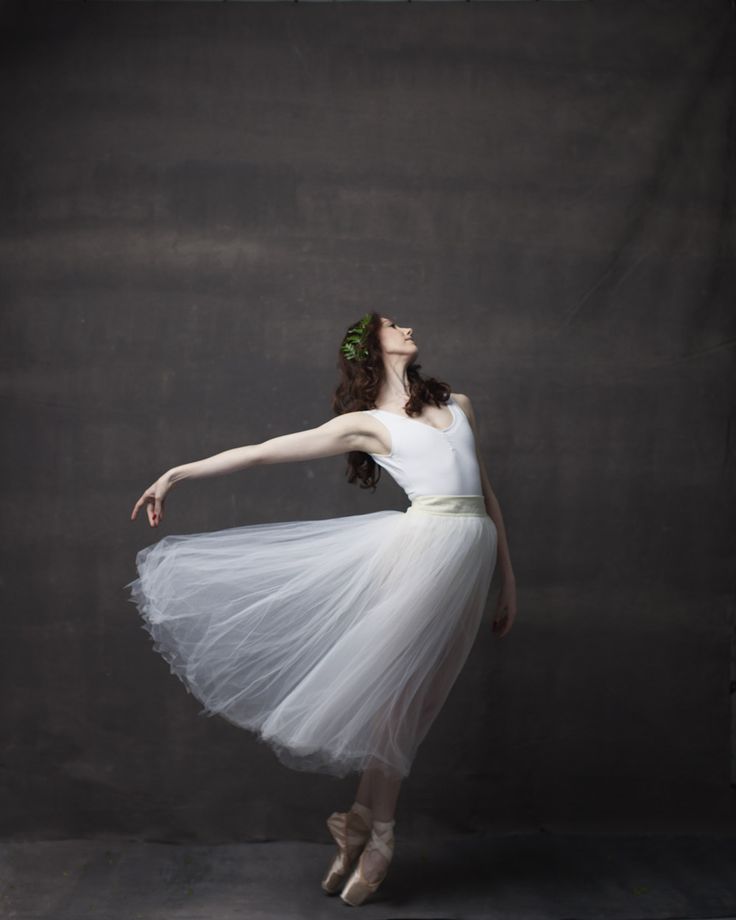 Think big, like:
a Christmas dance in a local firehall
barn
church sanctuary
school gym
community building
fire hall
hotel ballroom
We have held lovely dances in all of the above.You need at least a 12×12 ft. space for each set of 8 people to dance a square dance. 30-40 feet would be the minimum width of a room big enough for dancing – you wold want at least that in length. If you are planning on refreshments, it's nice if the place has a kitchen. But really, all you need in addition to plenty of space is restrooms and some chairs around the outside of the room. Book it for the date you want, with time in advance of your party to set up, and time to break down and clean up.
When?
Oh, any time is a good time for a party! Jeremy is usually booked for fall and spring dances, as that is when the weather is nice for dancing (too hot and you have to make sure you have a well-air-conditioned room; middle of winter means iffy travel in upstate NY).
People love to have harvest dances, dancing at weddings, Christmas Balls, dancing at a special birthday party, homeschool proms, and just good-old-fashioned hoe-downs.
The dance we called last night, in the week between Christmas and New Year's, was called a Fezziwig Party, after Dickens' character in "A Christmas Carol". The ladies wore wide skirts and bonnets and wore their hair up fancy, the men wore dress pants tucked into long socks to resemble trousers, and vests and top hats. It was a lovely idea for a Holiday Get-together.
As for time of day, Jeremy is usually booked anywhere from 6:30 to 11:00 pm – evenings are best for most people.
What?
What kind of dance are you going to have? Don't miss the chance to make the most of your party! Ask you guests to come in costume! Choose a theme –
A Midnight Masquerade, New Year's Eve, 2005
Perhaps you are studying American History in your homeschool – have a Civil War Ball! Ask guests to do their best to come in costume from the 1800's – ballgowns with hoops for the ladies, top hats and suits for the men. This can be a great culmination of a unit study. 
A summer time birthday? A traditional Square Dance is fun! Pigtail braids and twirly skirts, Cowboy boots and hats, and haybales for seating. This is a fun theme to carry with decorations and food!
Regency Dance. Recreate the beauty and elegance from your favorite Jane Austen movie! English country dancing has had a revival recently, it shouldn't be to hard to find a caller who can teach you authentic dances from this period. Send out fancy, formal invites!
Weddings! Make your reception memorable with fun, organized dancing that includes all your guests (not just the one's who don't mind doing the hokey-pokey in public!)
A masquerade, Harvest party, sweet 16, 30th anniversary, all are great excuse for a party and can inspire their own theme for attire, decorations, and refreshments.
How?
Set date, time, and place, book caller.
Invite guest via word of mouth, or a more formal, mailed invite. (Or dress in costume and deliver by courier as Jeremy and I did when we hosted our first ball as a married couple!)
Plan Refreshments. Minimum – Plenty of water for thirsty dancers and a few snacks to keep their energy up. Maximum – a bountiful buffet of hors-de-vours, desserts and bowls of punch. Easiest – ask each guest to bring a plate of something to share, and you provide the drinks. 
Get your costume together. Sew, rent, borrow or beg to complete your ensemble. Be sure it's actually comfortable for a night of dancing, and hem skirts several inches off the floor to avoid accidents. (this is totally authentic, BTW)
Arrive in time to set up and greet your guests.
Dance the night away and enjoy yourself!
If you have any more questions about hosting your own dance, or booking Jeremy as a caller, feel free to email me at [email protected] 
90,000 12 life hacks, to quickly learn how to dance from Mamita Dance
Dances
Author: Pavel Gather
Psychologist, Lecturer Salsa and Tango
Dances
Author: Pavel Pavel
Psychologist, Lecturer Salsa
on At the start, you always want to get a quick result.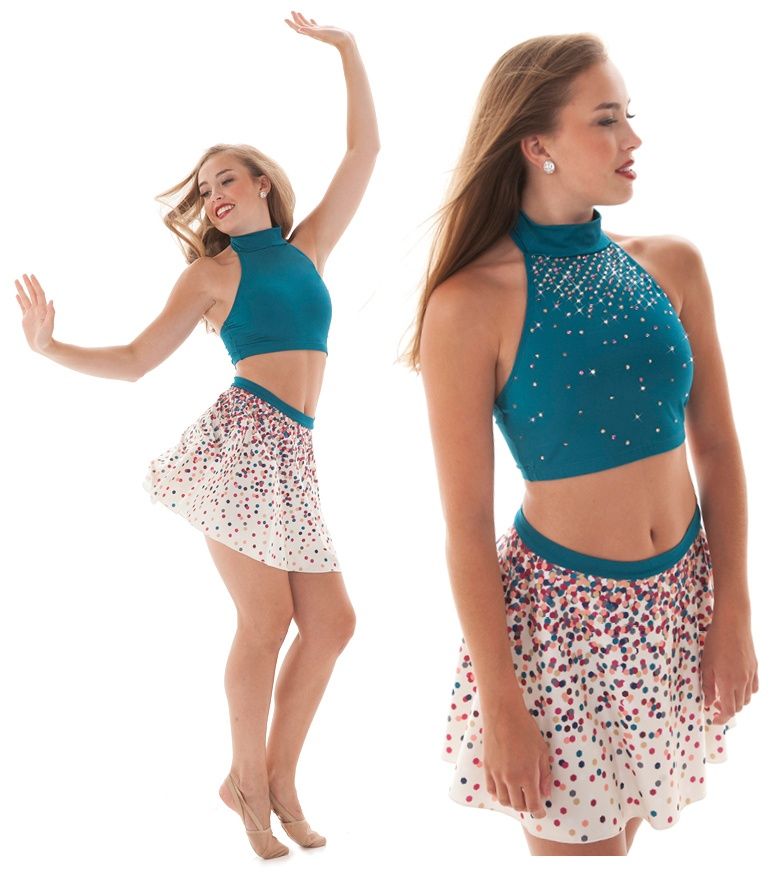 When it doesn't happen, the hypothesis arises that everything takes time. After a conditionally acceptable time, humility comes to mastering pair dances, which, perhaps, is not given, and I will just do what I learned somehow.
This is the most common story of those who believe that the mere act of attending a pair dance class is enough to learn how to dance.
Absolutely not. If you want to really dance well, you have to make an effort outside of the dance class. A good teacher will definitely be needed, but the initiative should be on your side.

1. Listen to music
The most common and accessible advice that is given already in the first lessons. And it definitely works. Music creates a certain atmosphere of the dance and intuitively you want to move to it. It doesn't matter where you listen to music - in the car, on headphones while walking or doing household chores.
An addition that will help you dance better is your active participation in the music.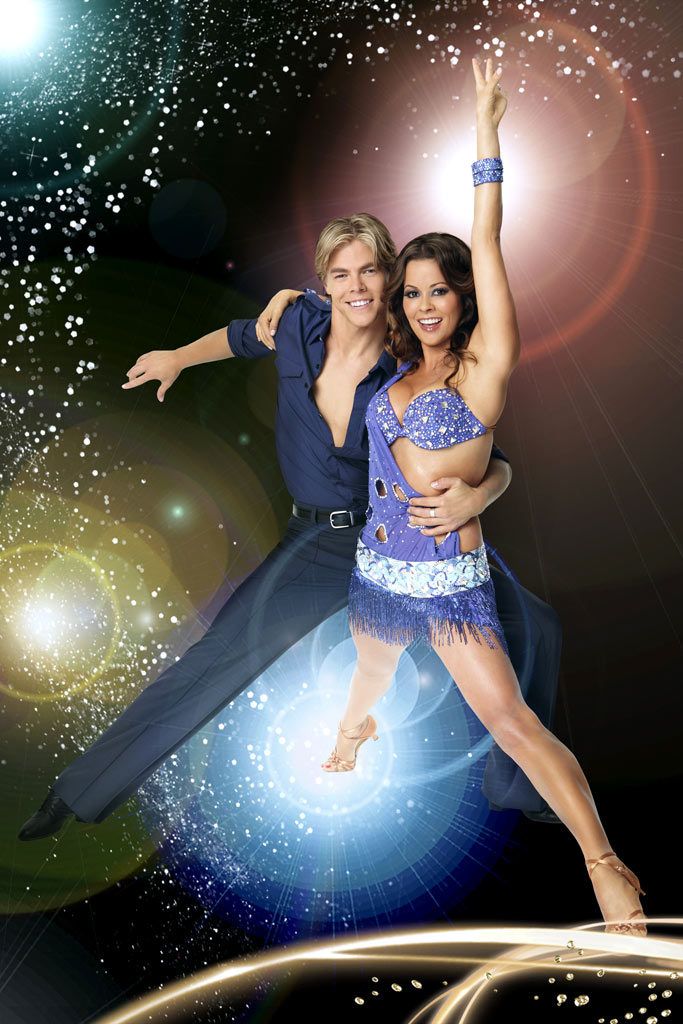 Sing along, dance or simply beat musical accents with any free parts of the body. In the subway, for example, it is enough to tap out bright moments with your fingers, in the car to sing along with sounds, and at home you can jump for pleasure.

2. Watch videos of good dancers

It's complicated, but also obvious. It's more difficult, because without recommendations from more experienced dancers, unfortunately, it's not so easy to find a good quality video on the net (I mean not the resolution quality, but the content itself).
Meaningful video viewing is about building an understanding of HOW dancers make a particular impression on a partner or viewer. Technology is at the heart of everything. Understanding how the pros do it is a big step forward.
It is important to distinguish a show from a disco dance, a staged performance from an improvisation, a stylized dance from an authentic one, etc. Ask for recommendations and dance teachers will always throw off a couple of videos of worthy landmarks.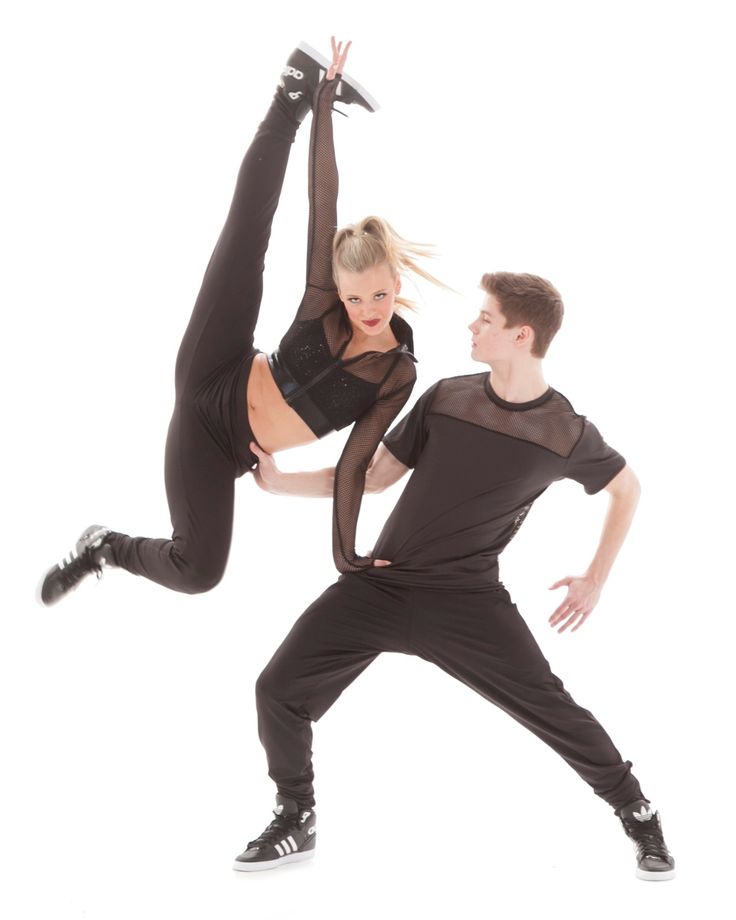 Tango Z. Showreel.

Online modern tango courses
Tango nuevo is the most advanced version of tango. We can quickly learn to dance from zero to a steep level.
3. Dance in salsatecas/milongas/discotheques
A very delicate moment when it is worth coming to the first party. From a technical point of view, most students in 1-3 months have a sufficient set of figures and techniques to come and dance calmly. Psychologically, the same moment can be stretched out for an indefinite time. After all, it is imperative to "not lose face", "learn more figures" and be sure what to do in case "there is an unfamiliar movement".
In fact, the partygoers don't really care (except for a small layer of non-professional teachers who want to help inexperienced dancers by treating them as customers in the future). It is important to come and try dancing after a month of classes.
You can only with friends or guys from your group. This will be enough to feel the adrenaline and inspiration from the dance.
4. Dance with partners or partners not of your level

The conventional wisdom that you need to practice in groups of your level does not withstand the test of experience. Perhaps now your eyes widened in surprise, and you want to meaningfully read the phrase again. Yes, you saw everything correctly: when you dance with a partner of your level, you don't grow anywhere.
It's important to understand that not only does it work one way and you have to dance with cooler dancers, but it works even more effectively the other way. It is no coincidence that teaching pair dances dramatically raises the level of the teacher himself. You have an endless stream of very beginner dancers.
How it works. A more experienced partner needs to be "stretched". It's easy and obvious. With beginners, you need to take more initiative on yourself, see the general pattern of the dance more widely, turn on and insure more, try to be an example and be more careful.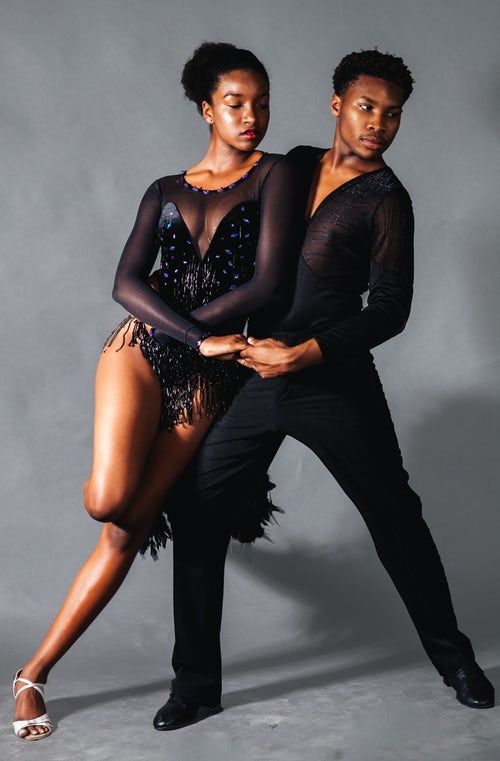 The quality of interaction begins to grow significantly. And wonderful partners too.
Dancing with partners of your level doesn't make you grow. Dance with both beginners and more advanced dancers
Dominican Bachata Women's Style Online Course

Want to learn how to hypnotize those around you with the most appetizing part of your body? On the course we will tell you all the secrets.

5. Learn to dance for a partner and for a partner
Turks and Argentines are one of the best partners in the world. In Russia, partners are highly valued. Why? The answer is simple. In Argentina and Turkey, it is not questionable for men to ask another man to lead in one piece or another and give feedback on the quality of the lead. For them, it will be a great shame to hear moralizing from a partner, or even more so to be known in the community as an insecure partner.
In Russia, due to the constant, often far-fetched, opinion that there are more women in pair dances, partners calmly get up and study their partner's part. Such partners then grow into very cool dancers and teachers. In no case do this at parties, only in class. Here we are talking only about the learning strategy. At parties, be yourself.

6. Do not memorize the links
Always try to look deeper and understand the through principle and idea of ​​movement. Understanding what and how is done will make it possible to independently generate any sequences and chips.
Human memory is limited and there will always be a moment when something will escape and your repertoire will be limited by the size of RAM.
In Argentine tango, for example, there are seven levels of movement construction that, when mastered, will allow you to make millions of combinations. And how many dance sequences can you really remember? In rueda, more than 150 figures dance in a rare circle.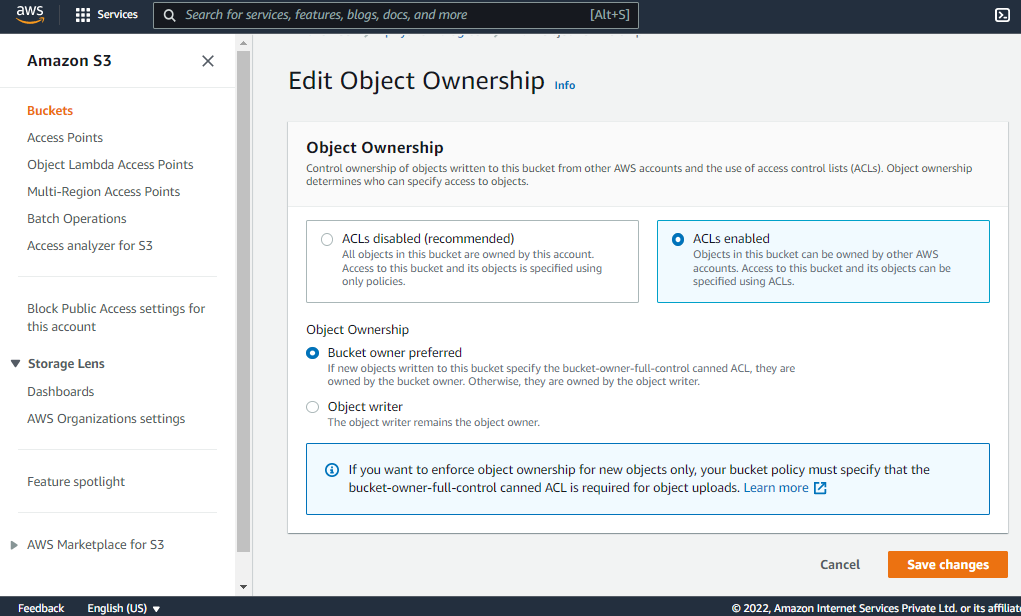 It's hard to keep more in mind.
7. Develop your body
Many years of experience in teaching couple dance shows that as soon as everyone pairs up in a class, any progress in individual style ends. But it is the individual style that distinguishes everyone at the disco: partners change, and style is always with you.
The body as the main instrument of dance must be very plastic, responsive and emotional. Surprisingly, not all pair dance schools have a general physical warm-up. It is vital to tune the body and understand how it works.
You can always train extra and concentrate more on the basic steps, as their true value is as body work. The sequence of steps is, in fact, the simplest thing that can be in pair dancing. The quality of individual performance determines the craftsmanship.
8. Try on the images of inspiring dancers

A psychological life hack for those who have already mastered the steps, but still feel that there is not enough brightness and drive.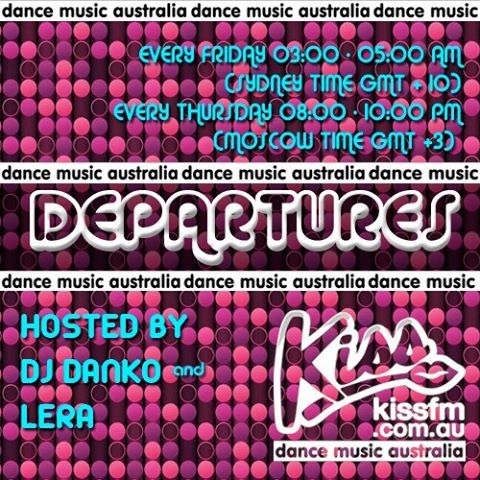 Most are terribly afraid of being someone else's "clone". Here the action is the same as under the influence of hypnosis - the more you resist, the more you plunge into an altered state of consciousness.
With a high degree of probability, you are already dancing like someone else's "clone". A meaningful fitting of someone else's image is that you mentally take the image of the one who inspires you (inspiration is critical in this case) and "put on" yourself. Then you start dancing and trying to feel in general how it is to be able, for example, to be the best partner or the sexiest partner in a disco. This is much more difficult than it seems. But it works extremely efficiently.
9. Dance to offbeat music

Habitual rhythms keep you tight. Tango salon or speedy timba leave little room for experimentation and fantasy. Pattern dancing is always noticeable and is reserved for beginners.
The truly new is born outside of the usual.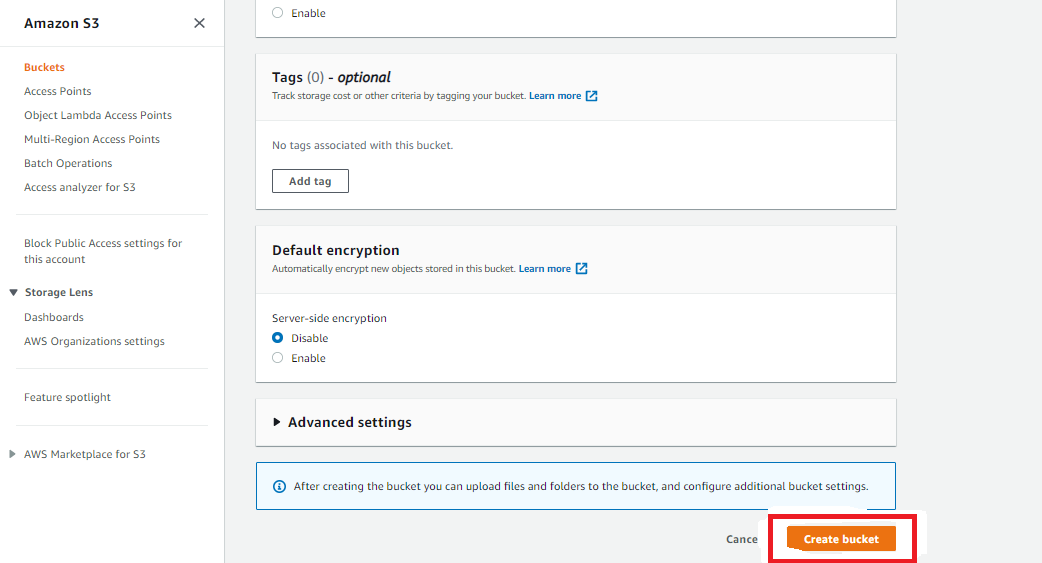 Look for places to experiment. If there is no place, organize self-training. The main thing is not to get carried away, because music determines the style. We bring something new to pair dances, rather than trying to change them.

Search, improvise, don't be afraid to go beyond, develop in different directions, be inspired by music atypical for the style
10. Try your hand at basic dance directions

dances exist according to their own non-choreographic laws.
This is the deepest delusion, which has turned into a ceiling for the qualitative development of partner dances. After all, all professional dancers, for example, in salsa or bachata, build their ideas on the basic choreographic principles.
Do not think that choreography is only applicable on stage. Any meaningful movement of the body can be choreographic. In general, try classical or modern choreography. Basically, hip-hop can work too.

11. Look for battle sensations

Pair dances return us to an active position of manifestation of our body. As in the days of our ancient ancestors, we impress the members of the opposite sex by how dexterous, hardy, sexy, etc. we are. Modern laws of the jungle in the entourage of large cities.
If you look around the dance floor, it becomes clear that the majority are clearly herbivores (not in the sense of vegetarians, but in relation to those around them). I am sure that predators are always more interesting in terms of the attractiveness of the image - try to find a counterbalance among herbivores, for example, a cat woman or a lion man.
The conversation is about an internal position, not about aggressiveness. Lability and lack of control are inherent in adolescents, and not in adult self-sufficient people.
Accordingly, even a training or friendly battle gives, on the one hand, practical skills - to make a bright sequence of movements, bring an idea to a climax, show a spectacular feature, on the other hand, develops the psychological basis of the dance - self-confidence, resistance to extraneous attention, self-control and self-control in complex elements.
12. Communicate with professionals
The environment shapes the internal position. Basically, real passionaries of the dance community are ready to openly talk, discuss and support the development of dance in every possible way. Universal principles and the ideas they articulate have a much longer and more practical perspective than meets the eye.
Accept that, for example, behind the words "listen to your partner" is not only a beautiful metaphor, but also a practical skill to literally listen to your partner. At the same time, always treat every thought, even the most respected teacher, as a private opinion.
Your skill will lie in finding the scope of the idea even in conflicting opinions. Most often, the contradiction is speculative and the truth lies in the angle of perception or situationality.
Your dancing growth will stop sooner or later. This can happen at the level of three basic steps or years of experience in teaching and show performances.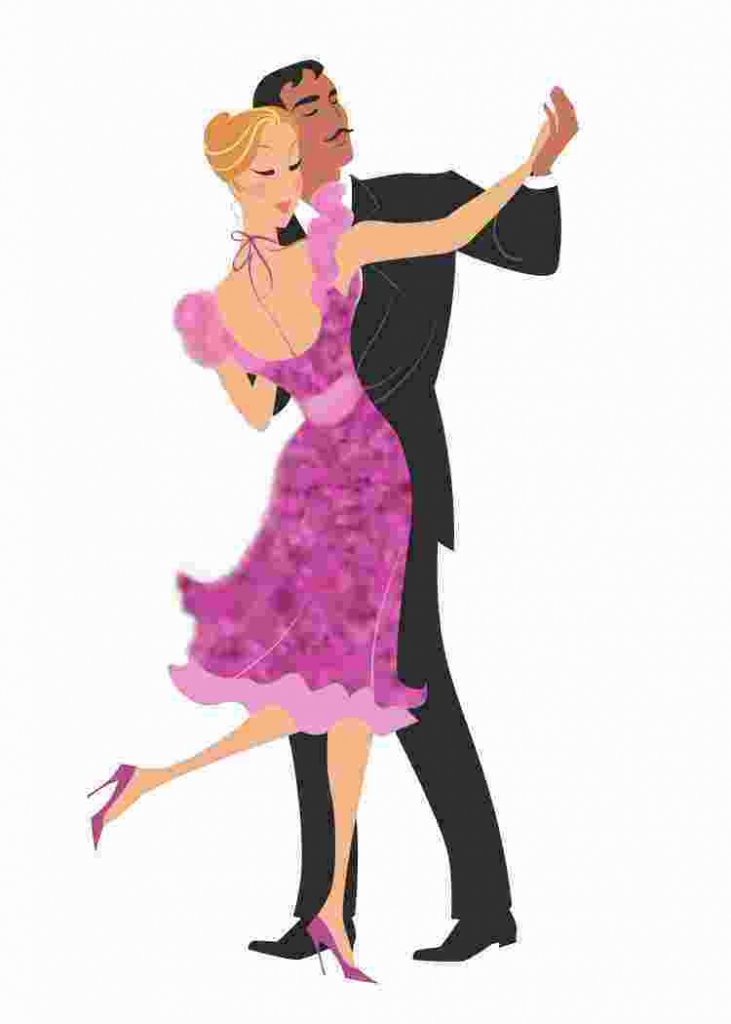 Regardless of your level, the suggested 12 life hacks can get you off the ground and greatly accelerate your dance growth. There is no way here without your motivation and activity. Take your dance development into your own hands. 9Ol000 Dangerous sexuality
Salsa: destroyers of stereotypes
Couple dancing as a source of strength.
Self-destruction of the couple dance community
The Salsa series as a mirror of the community
Mamita Fridays: salsa, bachata
Destroying the myths about leading pair dances
Does dancing make us better?
The seven deadly sins of teachers
Why we will never dance bachata like the Dominicans
Why tango?
Dispute over musicality
Selection of dances according to alcohol preferences
Where to find inspiration for dancing?
Terrible tango nuevo
Distribution of roles in a salsa party
Argentinean tango through the eyes of a salsa dancer
Is there a predisposition to dancing?
Which is more effective: individual or group lessons?
Sexual overtones in couple dances
How to stage a wedding dance yourself
+7 812 565-45-32
St. Petersburg
Ozerki
Grazhdansky prospect
Vladimirskaya
Pargolovo
Yes, you can! For those who want to take the risk and try to stage their first dance on their own, I want to give some useful tips. I hope that they will help you competently plan and stage a harmonious wedding dance!
This article will be useful both for those who already know how to dance a little, and for those who are very enthusiastic and want to try their hand and come up with the dance of their dreams on their own.
Your first wedding dance is in your hands!
So, what should be assessed and considered before proceeding with the production?
Size of the dance floor and height of the ceilings
If your dance floor is small, then when staging the dance, you should avoid moving around the ballroom, choosing more compact dance figures for your composition.
At the same time, if your venue is large, it is advisable to include several figures in your dance, in which you will actively move around the hall, thus visually filling the space.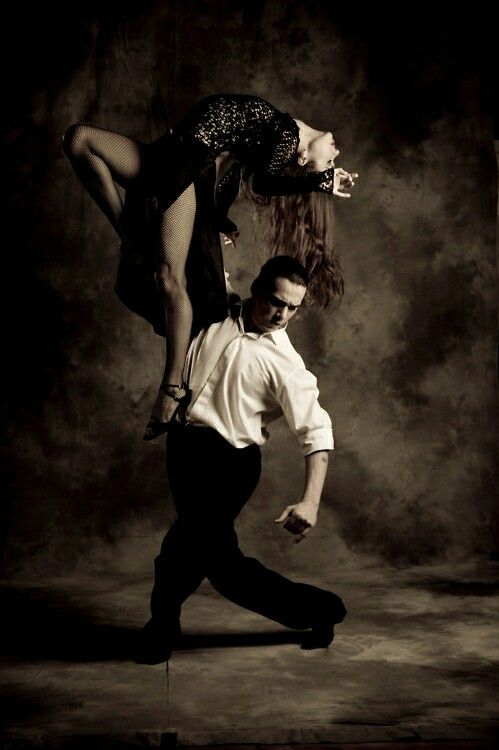 Let's take a simple example: a wedding dance set to a fast (Viennese) waltz. For the case if you have a small dance floor, you should stop at the "figured waltz" option, performing the figures without advancing, and performing the waltz itself "in a square".
If you have a large area, I suggest including a big circle waltz.
Ceiling height is important for high supports, the simplest of which is lifting the bride in her arms. Before performing such support, you need to make sure that the height of the ceilings allows it. For example, in some restaurants and on steamboats, it is problematic to perform high lifts.
Viewer's side
All your movements, and especially postures, should be laid out in directions and oriented to the "spectator's" side. To begin with, determine the configuration of your dance hall, the place where you will go to dance, the place where the main part of the audience will be concentrated, where the photographer and videographer will stand.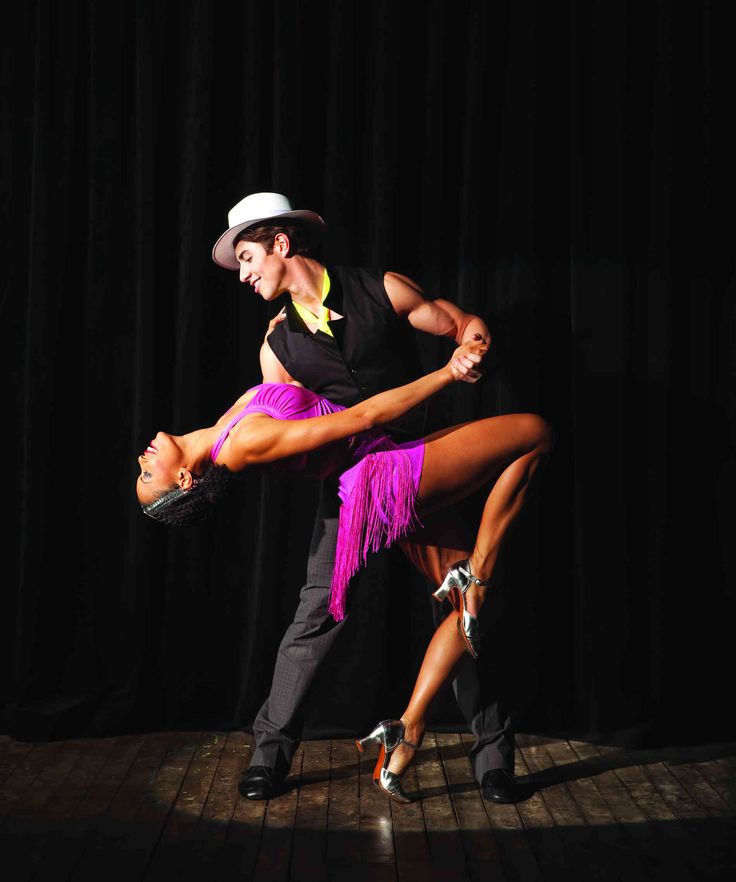 All your poses must be performed facing the audience. To do this, you need to decompose your dance into directions, so that for the performance of certain figures you find yourself facing your audience.
If you have 2 or more spectator sides, then you need to decompose your dance so that you alternately dance to one or the other spectator side. Preference should be given to the side where the photographer and videographer will stand.
Music
You can put the dance to any musical composition you like. It should be borne in mind that it consists of musical phrases, which in turn are divided into measures. The main rules that I recommend to follow in order to achieve the musicality of your performance:
a) As soon as a new musical phrase begins, you must change the movement type. The simplest example: while the singer is singing one phrase, you make one movement, when he starts singing another phrase, you start making another movement. Most often in musical compositions there are verses, choruses and losses.
They usually consist of several musical phrases.
b) Play with musical accents and puffs. Accents (beats in music) are perfectly played with rapid hand movements, a sudden stop in movement, or a sharp change in direction. Puffs are best suited for "smeared" smooth poses.
c) Within each musical phrase there are several measures (most often the time signature for modern compositions is 4/4, for a waltz 3/4). Try to hear them, isolate and decompose your movements into strokes, achieving clarity of execution.
Before decomposing your movements into music, I recommend doing a musical dictation: decomposing your music into phrases, measures, highlighting accents and puffs. And then to impose on them movements.
Duration
Suggested duration of the dance: about 3 minutes including entering the platform and bowing. If your musical composition is longer, then it is worth trimming it using software tools. A longer dance rarely looks good: the audience gets tired and the effect of the first impression is lost.

If you fundamentally do not want to shorten your melody, then I recommend inserting some pantomime scenes into it for contrast (scenes of a meeting, farewell, quarrel, reconciliation). This will advantageously set off the dance part and help make your performance more intense and interesting for the audience.
Physiology of the bride and groom
The appearance of the couple is very important for creating a harmonious dance.
Couples in which both the bride and groom have an ideal athletic physique and an ideal difference in height (10-15 cm) are few. All dance figures will suit these lucky ones.
But if your pair has features, then they must be taken into account and beaten, using 100%!
For example, for couples in which the groom is much taller than the bride (the difference in height is 20 cm or more), elements in which the groom goes down (visually becomes lower) and the bride remains standing will look very good. Also, for such a couple, support with rotation on the hands will look great, in which the bride is taken in her arms facing the groom (see photo above).
If there is a small difference in height between partners in a couple or the bride is taller than the groom, then supports are perfect for you, in which the bride deviates, and the groom remains standing straight. Elements in which the girl sits down on bent knees facing the groom will also look good. Rotation on the hands for such a pair is best done in a position when the girl is picked up sideways.
In couples where the bride has a more dense physique than the groom, we recommend avoiding elements with the bride lifting on her hands, in this case it is better to focus on the plasticity of the partner's movements and courageous lines in the partner's positions.
Video work
If you are staging your own wedding dance, you will most likely be using video footage. It would be a big mistake to simply copy the movements from someone else's dance.
When watching a video, be sure to select those movements that you understand how beautiful and correct to perform and avoid complex and incomprehensible elements.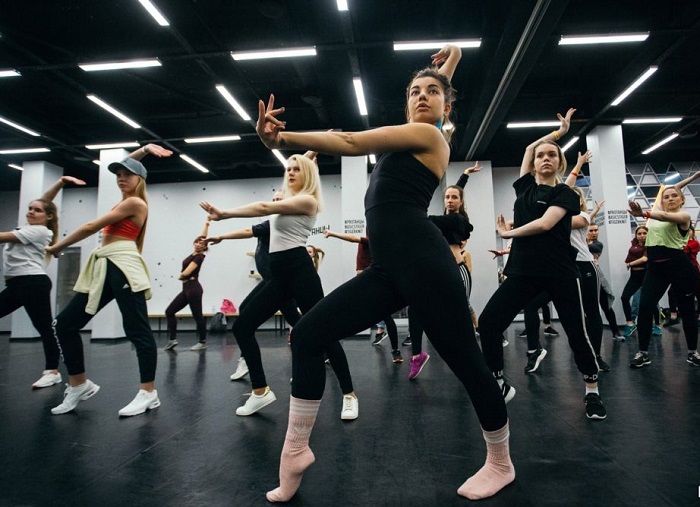 You should also be aware that what looks easy and beautiful in a professional performance, for beginners, it may not look advantageous at all.
Think about whether the movements you like are right for your couple, whether you perform them well. Take a video of yourself and compare the resulting picture with the original. Leave only those movements that you are good at.
Advice for girls
Girls, think about the features of your wedding dress when staging a dance. If the dress is tight, then you should wear a tight skirt at the rehearsal in order to immediately avoid movements that you basically cannot do in this dress.
If you have a crinoline dress, then wear a crinoline at rehearsal so that you and your fiancé get used to its size. Remember that the crinoline creates some distance between you in the dance, as well as inertia in the rotations.
If you have a train - then you need to either stab it or support it with your hand. Accordingly, during rehearsals, always keep something in the hand that will be occupied by the train.
Often the choice of movements for a wedding dance is largely dictated by the bride's wedding dress!
Time
If you are working on your own wedding dance, you need to start staging about 2 months before the wedding. Chances are you won't have much time right before the wedding, and a good staging is time-consuming (especially if you don't have any dance experience), so it's best to start working on the dance early. With the rehearsal mode 1-2 times a week for one hour, you will have time to put on and learn the dance, film yourself on video and work on your mistakes.
It is a good idea to start doing any pair dance (in a regular dance group), this will allow you to master the principles of pair movement and teach you simple movements that you can use in your production.
Staging a wedding dance by yourself is an interesting, creative, but not an easy task. I recommend that after the end of the production, if possible, come to professional teachers for at least one lesson and show them your dance.