How to hand wash dance costumes
How-to Clean Dance Costumes — The Sideline Secrets
How to clean your dance costumes and the go-to products to use on your dance wear. Recommended by pro cheerleaders.
Dance costumes and cheer uniforms can be intimidating, especially when it comes to washing your garments. Not only are they expensive but they are generally custom cheer uniforms crafted by dance costume companies, an array of colors, frequently covered in rhinestones, and occasionally made of a full sequence material.
The good news is that cleaning your dance costume correctly is simple - as long as you are cleaning them properly and giving them the gentle garment care that they need. So before you throw all of your dance outfits in the washing machine, make sure that you are caring for it properly following our guidance below.
I still remember the very first year I had to wash dance outfits as a professional dancer. It was my rookie dance season, with a set of around ten new dance uniforms. With a game every week, wearing up to four costume pieces a game, I was needing to clean my costumes on the regular. Not having much guidance on how to keep up management on my new dance uniforms..

I put two of my uniforms in the washing machine (as I would wash my regular clothes) and both of my dance costumes came out with a color transfer and I had absolutely no idea how to get this grey hue out of them.
Most often, you want to avoid washing any of your dance costumes in the washing machine, especially together. Lightly hand-washing dance costumes is always a must.
To avoid a dance story like this yourself, we have put together the secrets that keep our uniforms looking fresh and clean as a pro dancer.
Here are the go-to uniform cleaning products, steps, and tips to avoid ever putting on a dirty dance costume again.
Fill a bucket or large bowl with

cold water
Start with a bucket for hand-washing clothes or a large bowl that will fit your dance costume.
Use something that you can easily empty and refill but will not transfer any type of color onto the costume.
Make sure to continuously refill the bucket as needed while cleaning any dirty dance outfits.
2. Add in a mild detergent
Mix in about a tablespoon to half of a tablespoon of Dawn or Forever New to the bucket of cold water.
As we mentioned before, our dance wear needs to be handled with care so we must use a mild detergent to clean it. These are the two go-to cleaning products to use on delicate dance wear:
Dawn Dish Soap: This cleaning product is a must-have for dancers when cleaning dance costumes. It is the best product to wash dance clothes with because it is not harsh on your garments yet it is a strong cleaning solution for getting stains out. This is our go-to product for cleaning dance outfits.
Forever New Fabric Care Wash: This product is extremely popular among dancers and cheerleaders. If you have the time, I would order Forever New for your current and future garment care. You can not find this product at most stores, so make sure to order it ahead of time if you want to try it out!
3. Add in Baking Soda
Add in about a tablespoon of Arm & Hammer Baking Soda to the cold water and detergent.
Baking soda for dance wear is a MUST. There are so many benefits of putting baking soda in laundry and it proves even more true with our dance dresses, dance skirts, and everything else in our dance bags!
Baking soda while cleaning dance wear benefits include: brightening clothes, removing odors, removing stains, and it acts as a natural fabric softener.
4. Add in hydrogen peroxide
Add in about a tablespoon of hydrogen peroxide to the cleaning mix.
Similarly to Baking Soda, hydrogen peroxide naturally: whitens whites, brighten colors, remove stains, and removes odors.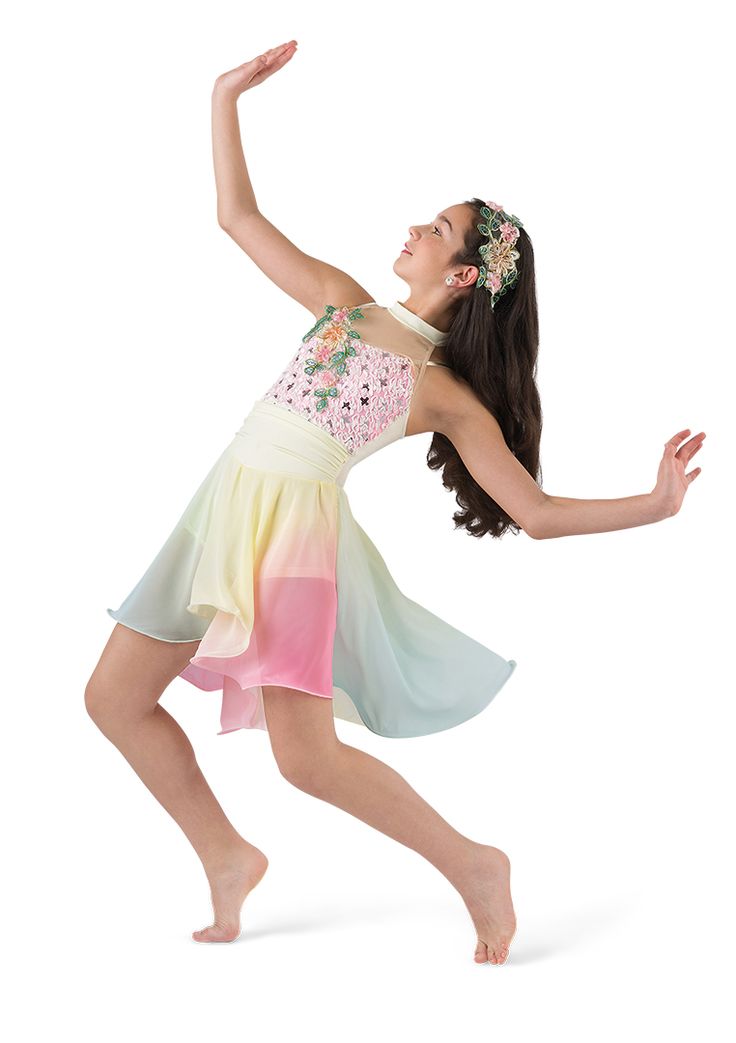 5. Mix everything together
Make sure to mix everything together!
6. Hand-wash your dance costume
Now you want to gently hand-wash your dance garment.
Dishwashing gloves with silicone bristles are my absolute FAVORITE investment when cleaning dance costumes. I discovered hand-washing my garments with these gloves a few years ago and it is a night and day difference with how they turn out. They clean my outfits better and avoid soaking my hands for long periods of time (which we know can be annoying when having multiple outfits to wash!)
If there was one product to recommend in cleaning dance wear - it is these silicone scubber gloves. Seriously, you need to try them! (p.s. let us know if you do!)
You will need a way to work out tougher stains that may not come out while gently hand-washing. Since our dance costumes are fragile, we want to be gentle while working out stains so only use a soft-bristled toothbrush.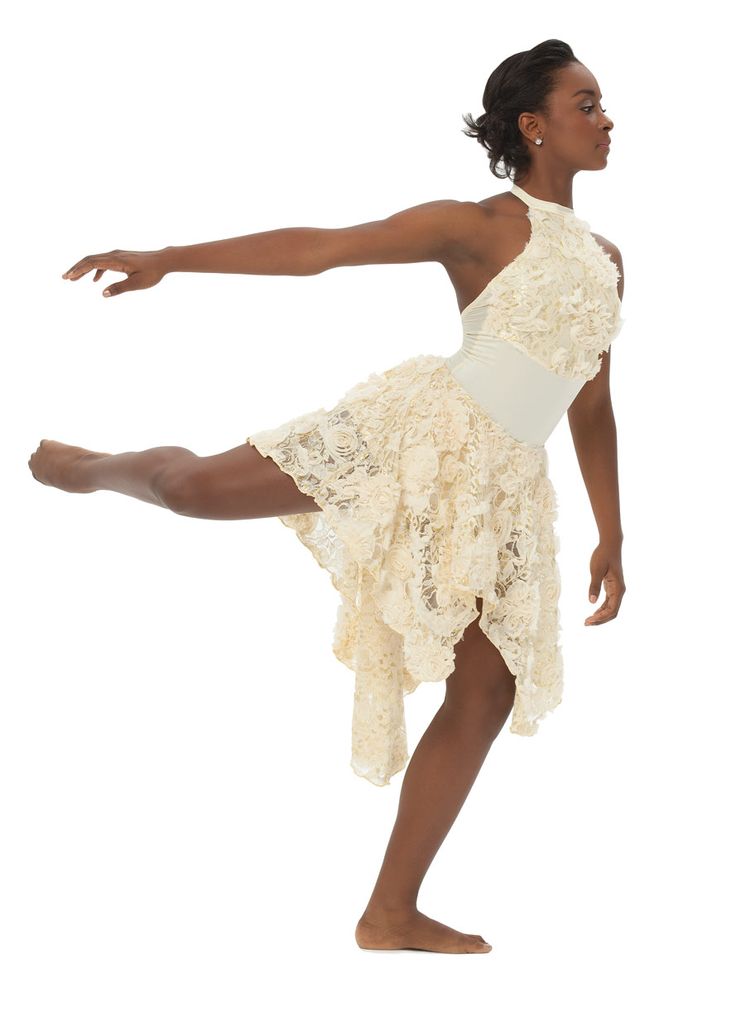 You have some stains that just will not come out..
Removing tougher stains from your dance costumes: Carbona Stain Devils is a great product for getting tough stains out of dance clothes.

Put a small amount directly onto the blemished spot (or even add a few drops to your mixed cleaning solution) and use a soft-bristle toothbrush to gently work out the stain.
Using the Carbona Color Grabbers, I was able to fix this color transfer with one of my own personal dance costumes. I was able to get the inside of this dance costume back to bright white with a mix of hand-washing in the solution we created in this article and firmly pressing the Carbona Color Grabbers on the white part of the uniform as it air-dried.
Not sure how-to remove dye transfer stains and needing more guidance? We are happy to help further. Reach out via email or Instagram.
7.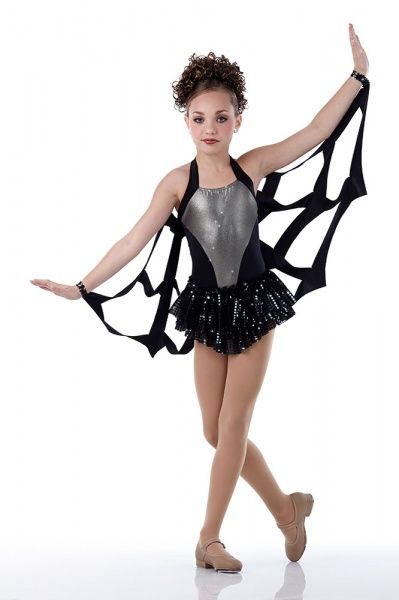 Rinse your dance costume
Rinse your dance piece in cold water until there is no cleaning mixture remaining in it.
8. Wring clothes by hand
Wring out your dance costume to remove excess water.
9. Pat dry with a towel
Roll or fold the towel around the garment and gently press down to remove as much excess water as possible.
10. Air-dry your dance costume
Hang your dance garment on a drying rack, preferably outside in a closed area.
Now that we have properly cleaned our dance wear and are no longer worrying about embarrassing sweat stains or foundation stains, hang your garment on a drying rack. It may be tempting to throw your dance costume in the dryer after all of that hard work, but it is important that you let your dance garment air dry.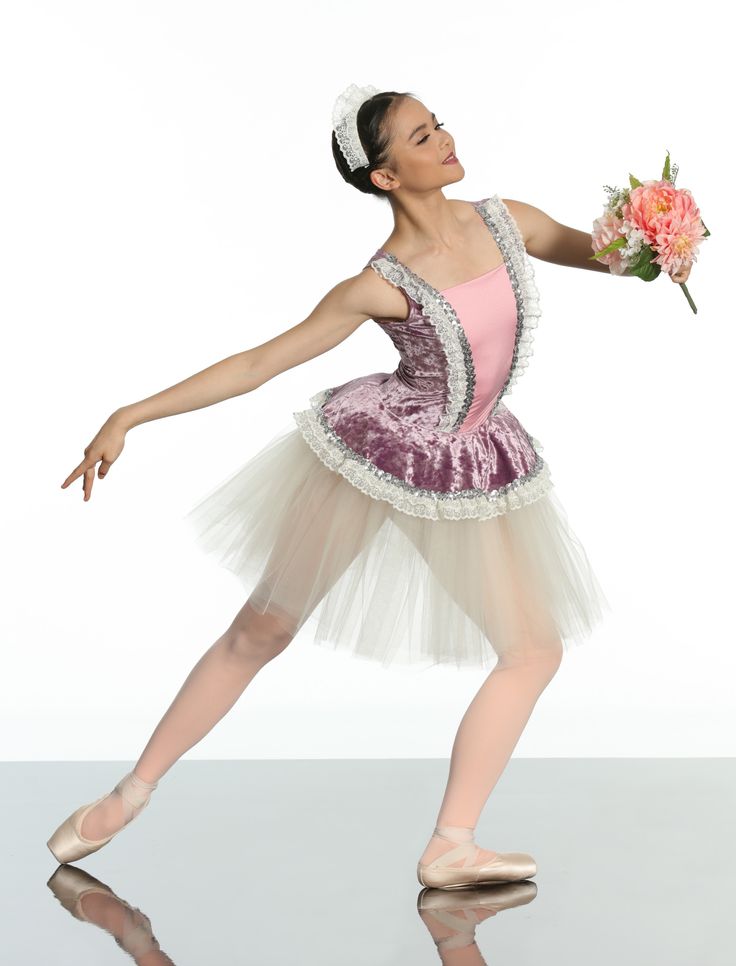 Since dance garments do take a while to clean and you do not want to risk them getting dirty again by falling on the ground, I would suggest investing in a drying rack if you do not already have one.
Make sure that you give yourself enough time between dance performances when washing and drying dance outfits. Clean your dance outfits no later than one full day before they need to be ready to go!
Our recommended products for cleaning dance uniforms and dance costumes:
You can now wash your dance outfits with a bit more knowledge on how to clean and increase the lifespan of your dance wear.
Make sure to follow us on Instagram for more tips and tricks on all things pro dance and cheer!
Insider SecretsSamantha PophamTips & How-toComment
0 Likes
How to Wash Your Dance Costume!
The excitement of competition season is drawing to a close for many dance and synchronized skating teams, which leaves us with one not so exciting – though very important – question.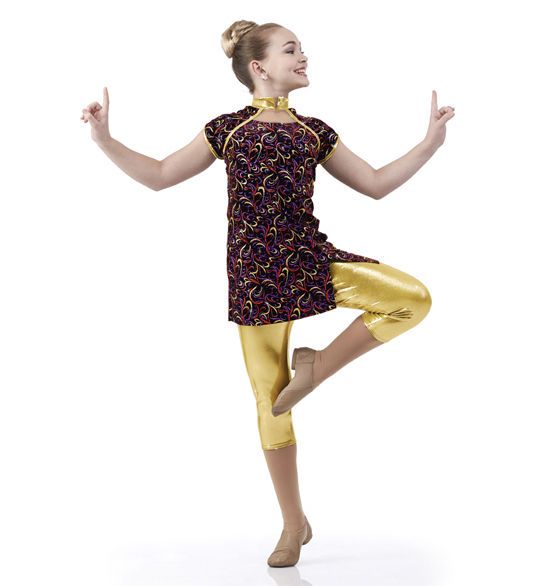 What do I do with these stinky costumes?!? This month on the blog, we're giving you our best costume care advice to take the stress out of washing your costume.
We know you've spent time, energy, and $$$$ designing the best costume for your team, so how do you make sure your garment is fresh and ready for next season? If we have to pick one single piece of advice it's this: don't be afraid to wash your costume!
We know, we know! The thought of something going wrong and potentially ruining your costume is enough to make you want to ignore the stinky mess! But not cleaning your costume can potentially cause more damage than just the smell factor.
Perspiration and chemical residues like hair spray can promote wear and break down of specialty fabrics. Shiny finishes like hologram and myst can dull over time from exposure to these items, and the stretch fibers that make up your spandex fabrics can break down and lose their elasticity (think saggy swimsuit butt!)
So - the best thing you can do if you are going to wear a costume for more than a couple times? Launder your garment to promote longevity, and keep it sparkling fresh for another year - or more!
---
Ok, so how do you wash your dance costume, skating dress, or cheer uniform, you ask? Rest assured, you can easily do it yourself without risking damage to your costume.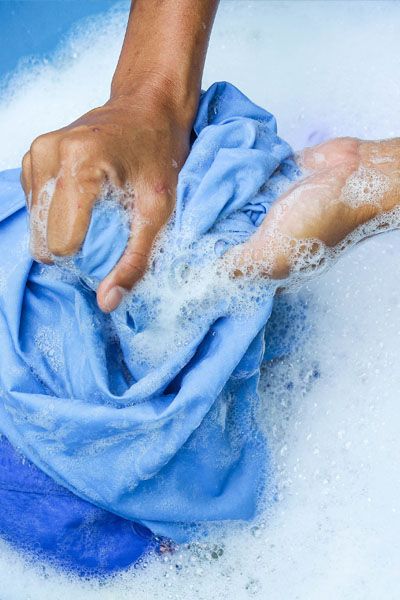 We worked with the experts in our laundry department to distill the process down to 5 simple steps, safe enough to use for most garments.
Step 1: Do Not Dry Clean
The thought of handing off the messy task to a professional seems enticing, but don't even think about dry cleaning your costume! The chemicals used in the dry cleaning process, much like perspiration and hair spray, can actually damage specialty fabrics and adhesive applied finishes. Fabrics with a shiny or foil finish, spangles and sequins will all dull, reducing their sparkle factor. We've also heard a few horror stories of all of the rhinestones falling of a skate dress after dry-cleaning. Considering the amount of time and energy it takes to apply stones by hand, re-stoning is a task no one would want to repeat! Plus, you'll save yourself some serious cash in dry cleaning fees!
---
Step 2: Spot Clean as Needed
Before washing, spot clean troublesome areas with a spot cleaner.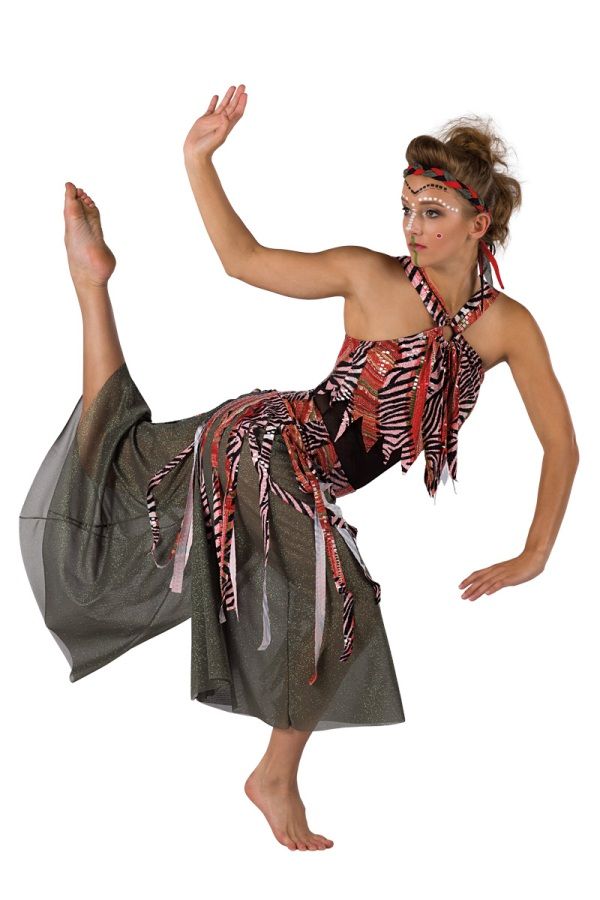 It's best to use a product that is gentle and won't damage your specialty fabrics. We DON'T recommend Shout or other similar drug store products - they are too harsh and may leave permanent damage. The go-to choice for our in-house laundry team? Stain Remedy from Forever New. Looking for a DIY version? Our owner Deb makes her own special stain sauce, known to work some minor miracles! Combine one part Dawn dish soap with one part hydrogen peroxide, stir lightly to blend.
Before applying the spot cleaner, the most important thing to do is test your fabric! Apply the spot cleaner in a hidden area, like inside of the collar, or request a fabric swatch from us if you'd like to play it safe. Make sure the product you choose doesn't alter the color of your fabric or dull shine.
Once you've determined your chosen product is safe, apply it directly to the stain with your fingertips. Let it soak for 2 minutes, and rinse with cold water.
---
Step 3: Hand Wash
Now it's time to roll up your sleeves! It's best to wash one garment before the rest, to ensure everything goes smoothly.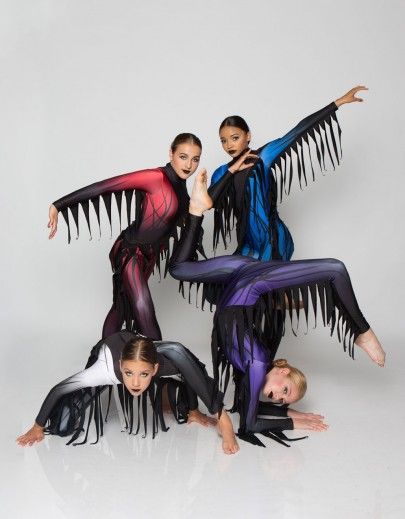 Hand wash your garment in cold water with a small amount of mild soap. Again, using the right product is key here to ensure you don't damage your uniform. Use a mild soap, such as Forever New. Don't be fooled by Woolite though, it's not actually a mild soap! We don't recommend it.
Avoid color bleeding with a few simple tips: use cold water, don't soak or leave your costume unattended while washing, and remove from the water promptly. Protect against further damage by avoiding abrasion: do not wring, rub or agitate your garment, and wash it inside-out if it has specialty items like rhinestones or spangles.
Finish this step by rinsing out the soap thoroughly with cold water.
One question we know is on your mind: Can I put my costume in the washing machine? Our owner, Deb, has been known to wash some garments in a washing machine, turned inside out, on the gentle cycle, and in a mesh garment wash bag. Warning: proceed with CARE! If you forget and leave the garment in the washer - even for a short period of time - be prepared to replace the garment!!! Even we have been absent minded enough to have made that costly mistake.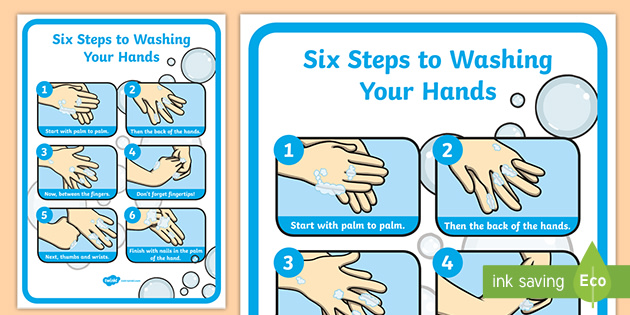 This option should only be used with the gentle cycle, attending to the machine at all times!
---
Step 4: Hang to Dry
One of the worst things you could do to your spandex-based costume is to stick it in the dryer! Your spandex-based fabric is made up of elastic fibers, meaning it will shrink when exposed to heat! Definitely not fun. The heat from the dryer will also break down the elastic fibers - meaning your garment will lose its elasticity over time and stretch out.
The best drying technique? First, blot excess water from your garment by using towels. This may require using several towels! Second, make sure there isn't any water dripping from the garment. Then hang to dry!
---
Step 5 - Steam & Store - but Never Iron
The best way to get any wrinkles out of your garment is to use a steamer! Whatever you do, don't use an iron! Your specialty fabrics will melt if an iron is applied, leaving burn marks.
Trust us, we've accidentally done it ourselves! But don't worry, we'd never send a costume out to a customer this way ;)
Now onto storage. The best way to store your garments is to hang them, which will avoid further wrinkling. Most importantly, store them in a breathable container, like a old pillowcase. Avoid plastic or nylon garment bags - these will trap odors, letting them fester and grow (pee-ew!). And ALWAYS make sure your garments are dry before storing. Damp items will mold or mildew, and again, lead to a smelly mess. Also, store away from sunlight to prevent fading.
---
Hopefully this helps take away the anxiety of garment care - if you follow these 5 steps, you'll have your garment "so fresh and so clean, clean" in no-time!
Looking for a little more detailed information about those sequins, rhinestones, fringe, or other specialty items? Download the full garment care instructions PDF from our website!
Still have anxiety about garment care or don't have time to tackle the job yourself? No worries! We're equipped with a talented team of cleaning experts that can have your dance costume, skate dress, or cheerleading uniform sparkling in no time! Contact us toinquire about our washing services! 
Up NEXT: Garment Care 102: 5 Must-Know Garment Care Tips!
How to care for ballroom dancewear so that it lasts longer?
Ballroom dance costumes are not cheap.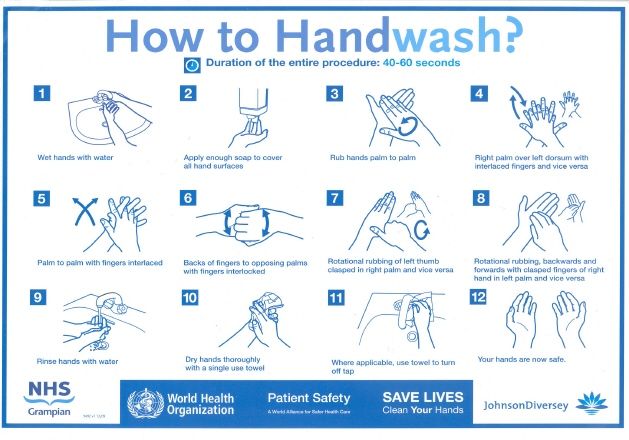 Clothing prices are different and depend on the fabric, manufacturer and additional decorations: rhinestones, fringes, feathers. From the age of 12, a dancer needs not one, but two costumes: for the European and Latin American programs. At the same time, children do not just walk or pose in clothes. They dance at least 3 dances, sweat, stain their clothes with makeup, hairspray and self-tanner, which spoils the look of the outfit.
All ballroom dancing websites write about it. On the forums, they discuss that ballroom sports ⏤ are beautiful and expensive precisely because of the costumes. But few people say that with proper care and respect, a high-quality outfit will adorn a dancer for more than one year. If you divide the cost by the number of exits to the parquet floor, you get not such an exorbitant amount as they write about it.
And few people say that ballroom dance costumes can be sold at a profit even after several years of use. Children grow up quickly, they don't have time to wear out the costume, so second-hand clothes are a common practice in dance sports.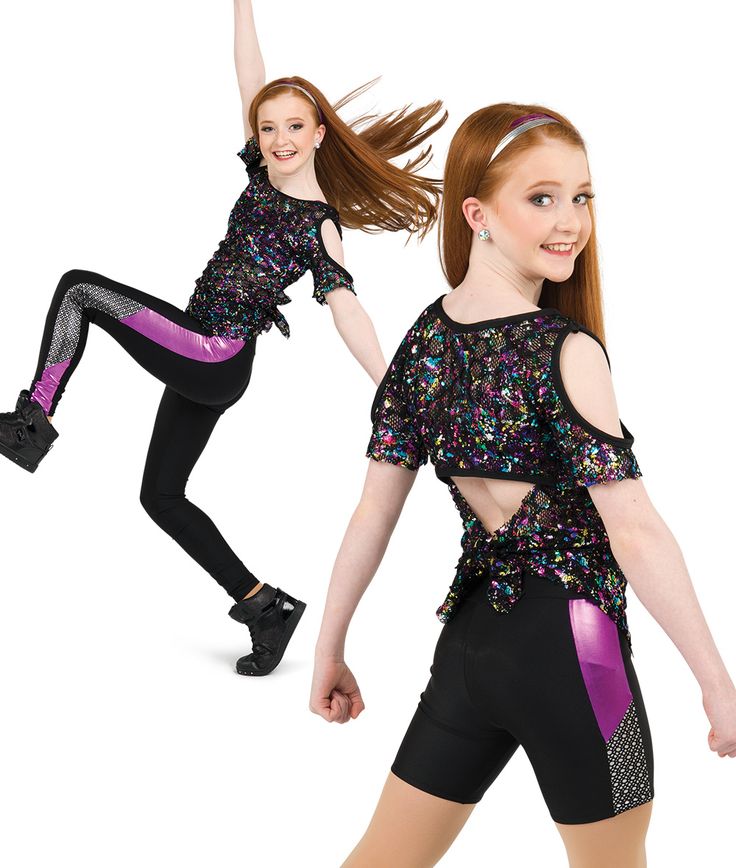 If you properly care for a suit, you can keep it in its original form, sell it profitably and save on a new dress.

What costumes do the dancers wear?
Beginners at the first tournaments compete in white T-shirts and shirts, school skirts and trousers. Items made of cotton or suit fabric do not require special care, they can be machine washed, dried and ironed. More about the costume for the first tournament.
In the third year, students must wear special costumes on the floor:

Girls: rating dress or bodysuit with a skirt.
Boys: trousers, white shirt with sleeves, white or black turtleneck, tie or bow tie.

Beginning with juniors, dancers perform in different costumes for the European and Latin American programs.
Left ⏤ suit for the European program. Right ⏤ for Latin American.
What are ballroom dance costumes made of?
Not all fabrics are suitable for ball gowns.
The material must have certain properties. Supplex and viscose are wear-resistant and wick away moisture well, stretch satin does not wrinkle, chiffon flows beautifully, and fluffy skirts are obtained from organza. Careful care is required to preserve the properties and beauty of these fabrics.
Popular fabrics for ball costumes:

Biflex
Streich-ATlas
VISKOZA
Satin

velvet-Strech
Schiffon
Fatin, organza
Fatin, organza
Fatin, organza
Fatin, organza and ironing ballroom dance clothes?

Variety of fabrics and materials appears in junior suits. They are the ones that require special care. But our universal tips will help preserve the beauty of any dance piece: from training uniforms and simple costumes for children to complex draperies and material combinations in adult costumes.

We figure out how to dry, iron and store all this splendor from organza, rhinestones, fringes and feathers.


How to wash?

Manual. Sometimes manufacturers allow washing in a typewriter and indicate "delicate mode" on the label. You can trust the manufacturer and take the risk, but we recommend washing by hand. So there is less chance of spoiling the thing.

In cool water. It is difficult to determine the temperature of the water by touch, so we do not specifically indicate the usual 30 degrees.

With liquid agent. It is better not to use powder and conditioner. They leave stains, and the fabric and rhinestones lose their luster.

Without soaking. Maximum 3⎼5 minutes. If there is dirt, it is better to wet it, add a liquid agent to the stain and rub it with a brush from the inside out.

How to press?

Rinse, wring out lightly and let the clothes drip off. Strong twisting and rubbing can damage expensive clothes.

How to dry?

Horizontal. You can lay out the dress on the dryer or bed. If water drips from clothes, place a towel under the dryer or under the clothes on the bed. In a vertical position, you can dry the bodysuit on the shoulders and the skirt by hanging it from the belt


How to iron?

Steamer ⏤ ideal.
Iron inside out on silk setting at lowest temperature.

How do I wash, dry and iron my ballroom dance clothes?

Rhinestones

Check that there are no silicones in the liquid. Otherwise, say goodbye to the luxurious brilliance of rhinestones.

Do not test rhinestones when wet. In water, the glue soaks, which makes it easy to tear off the crystals.

Do not spend money on dry cleaning. Chemical substances will deprive the costume of the cherished shine

Fringe

Do not wring at all.

Blow dry.

To prevent the fringe from fraying after washing, pre-treat the ends with a clear varnish.


Blow dry.

Boa wash separately


How to transport and store ballroom dance costumes?

It is better to take costumes to competitions in a special case ⏤ a carry-on. The waterproof fabric of the cover protects the suit from moisture and dirt. The portlet has comfortable carrying straps and expands towards the bottom to fit comfortably and not wrinkle a fluffy skirt.

The suit can also be stored in a bag. After the performance, it is better to wash things as soon as possible. In a case, without ventilation, the suit will quickly acquire an unpleasant odor. If it is not possible to wash ⏤ after the performance, air the item.


Anastasia Bondarenko
11/30/2021

Tips for caring for a dance costume

What is special about dance dresses?

Most often, parents of beginner dancers have questions about the care of ballroom dance dresses, so we will talk about caring for children's rating dresses.

A dance costume is not only a beautiful piece of clothing, but also a sports uniform. He is exposed to sweat, sometimes stained with make-up and hair styling products.

Little athletes can have oddities during snacks at tournaments, when juice is treacherously spilled on a dress or a cutlet carefully stored by their mother falls "according to the law of a sandwich". However, food at the tournament is a topic for a separate discussion, and we will return to dresses.

Where to buy ballroom dance dresses?

So, you need to think about caring for a dress even before buying it. The better the selected fabrics and accessories, the greater the chance that the dress will adequately withstand all the loads and at the end of the season will look as good as at the beginning.

It is better to buy a dress or fabric for it in specialized stores. As a rule, they cooperate with trusted suppliers from England and Italy, leaders in the production of dance fabrics, and have their own professional workshops for tailoring costumes. The child sweats during the dance, the pores open, intense moisture and heat exchange takes place through the skin, so it is important to be sure that toxic or unstable dye is not used for dyeing the fabric, and the fabric itself and the seams are sufficiently elastic and durable.

What should I do immediately after purchase?

And now, you are the happy owners of a new dress or a set of fabrics for sewing a dress for ballroom dancing. A ready-made dress bought in a store is useful to wash immediately for hygienic reasons. Dance costumes are sewn on the basis of a leotard, tightly fitting the body, and before you could try it on more than once. Fabric rolls also go a long way to the finished product. In addition, you will be able to make sure that the fabric does not shed, and your child's skin will not take on an unusual shade after the first tournament. Do not be afraid if the water is slightly stained with red fabrics, this dye is the most unstable and often sheds during the first wash, even from trusted manufacturers. Fortunately, the fabric itself practically does not change the original color.

How to wash a dance dress?

Ready-made dresses of a simple cut made of high-quality supplex, velvet, guipure (the most common dance fabrics) perfectly tolerate machine washing on synthetic fabrics with delicate washing products. In a custom-tailored dress, decor, non-standard materials or cut features may be used, for which hand washing is preferable. Ask about this from the master who sewed the dance costume. In this case, it is important to follow the recommendations received on the choice of mode and detergent.

How to dry and keep the shape of a skirt?

You can dry the dress by laying it out on special stands for drying clothes, or by hanging it flat. Pay attention to the hem of the skirt after the dress dries. In the vast majority of cases, dance skirts are cut with "suns", in which the extensibility of the fibers in the oblique, longitudinal and longitudinal directions varies significantly, this leads to an uneven stretching of the hem. As a result, we see ugly sagging of individual sections of the skirt. You can avoid this if you steam or wet the skirt at the sewing stage, before finishing the hem. But with mass tailoring, this is difficult to do. Therefore, the parents of a little dancer will have to worry about an impeccable image. If you are not sure that you can align the skirt yourself, take the dress to a dressmaker or tailor.

Do dance costumes need to be ironed?

Dance dresses can and should be ironed. A rumpled skirt will ruin the impression of even the most luxurious and expensive dress. The iron must have a non-stick coating, or a special nozzle on the soleplate. You should select the degree of heating for synthetics - "two". Often, to add splendor, the skirt along the edge is treated with crossbar (ribbon woven from fishing line), it can also be IRONED. A skirt with crossbar creases also does not decorate the image at all. Well cope with the smoothing of dance fabrics and household steamers. Small ones can even be taken with you to the tournament, in case the dress gets wrinkled during transportation. Skirts made of tulle, organza, pearl chiffon and satin are best steamed. But here you need to make sure that water droplets do not get on the satin skirt, when they dry, they leave traces and to eliminate them, the skirt will have to be completely wetted.

How to transport and store a tournament dress?

For transportation and storage of the dress, it is convenient to use a special case - a bag, which can also be purchased at dance stores.